I'd like to share the story of Emilie and Brenon and their gorgeous wedding day. I met Brenon a few years ago and he became one of my second shooters. So, naturally … I had to shoot one of the biggest days in his life.
It started out in Burlington at Emilie's family home. It was an absolutely gorgeous day and their backyard made for a lovely backdrop for those finishing touches.
Although Emilie was an absolutely stunning bride with freckles for days and the bluest eyes and sweetest smiles, her family dog Murphy stole the show when he made his appearance, purple tie and all. Oh, he was so sweet. And so affectionate. If I could share all of the adorable photos of him with you, I would … but this is about Emilie and Brenon ;)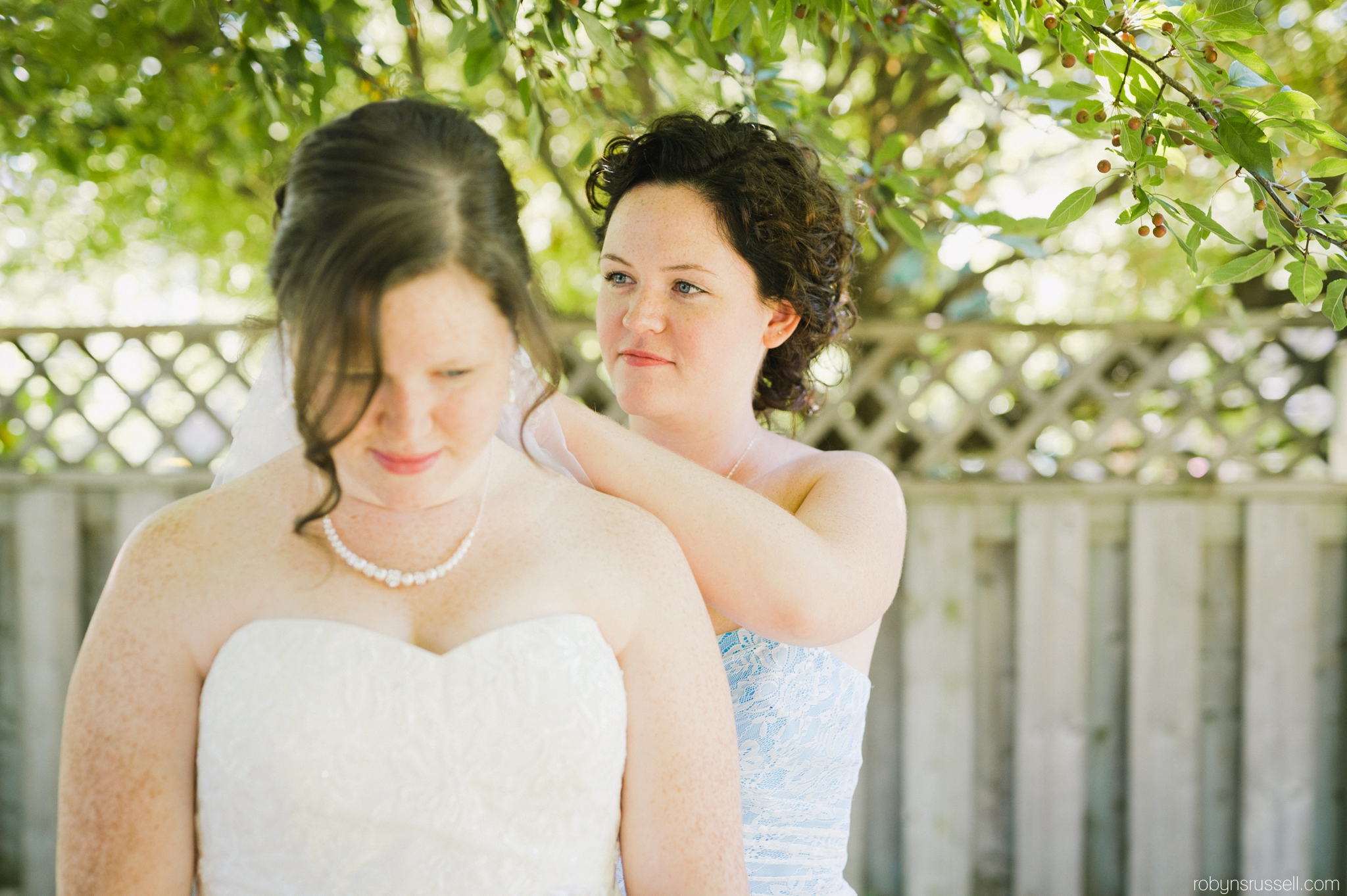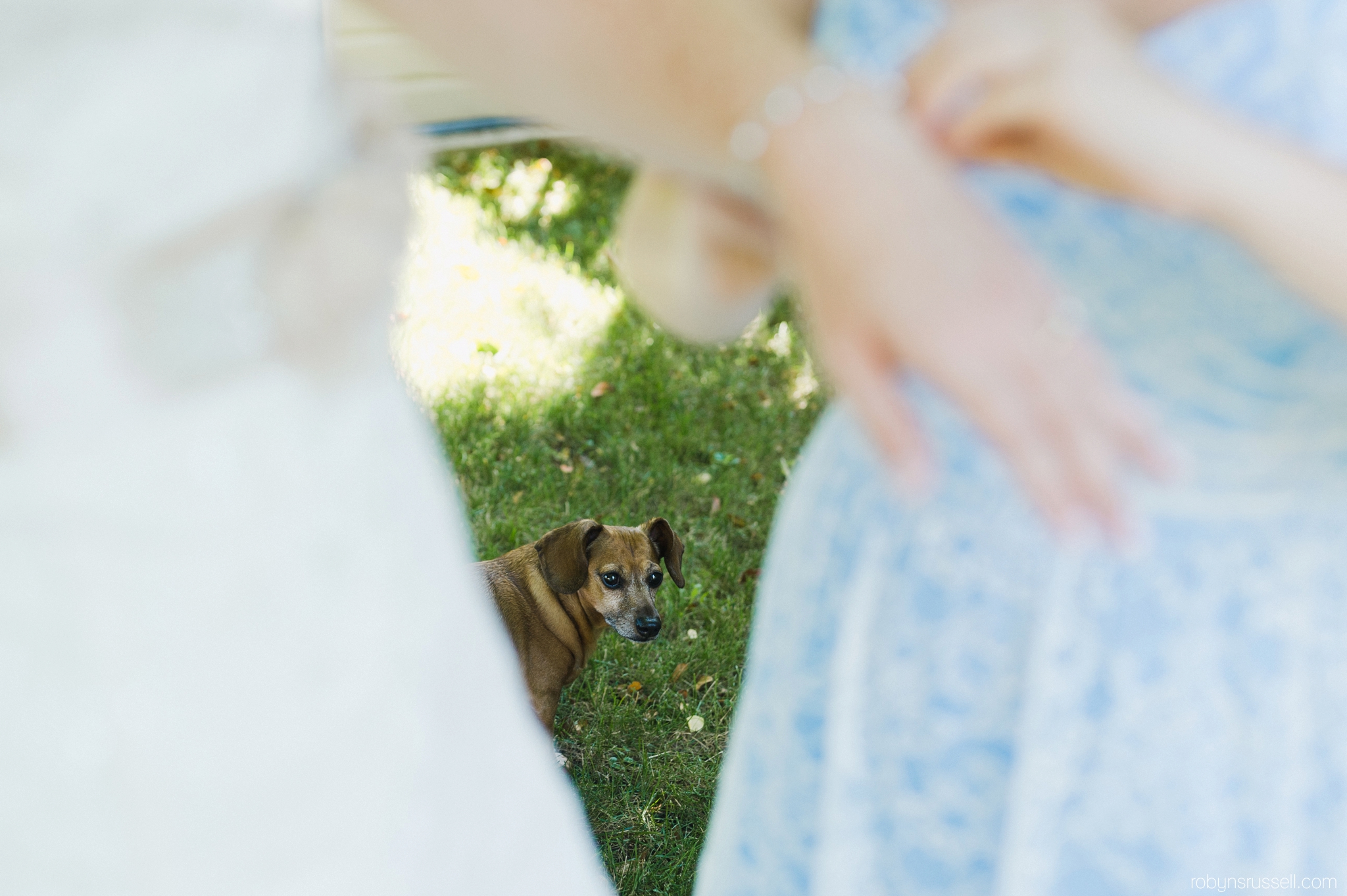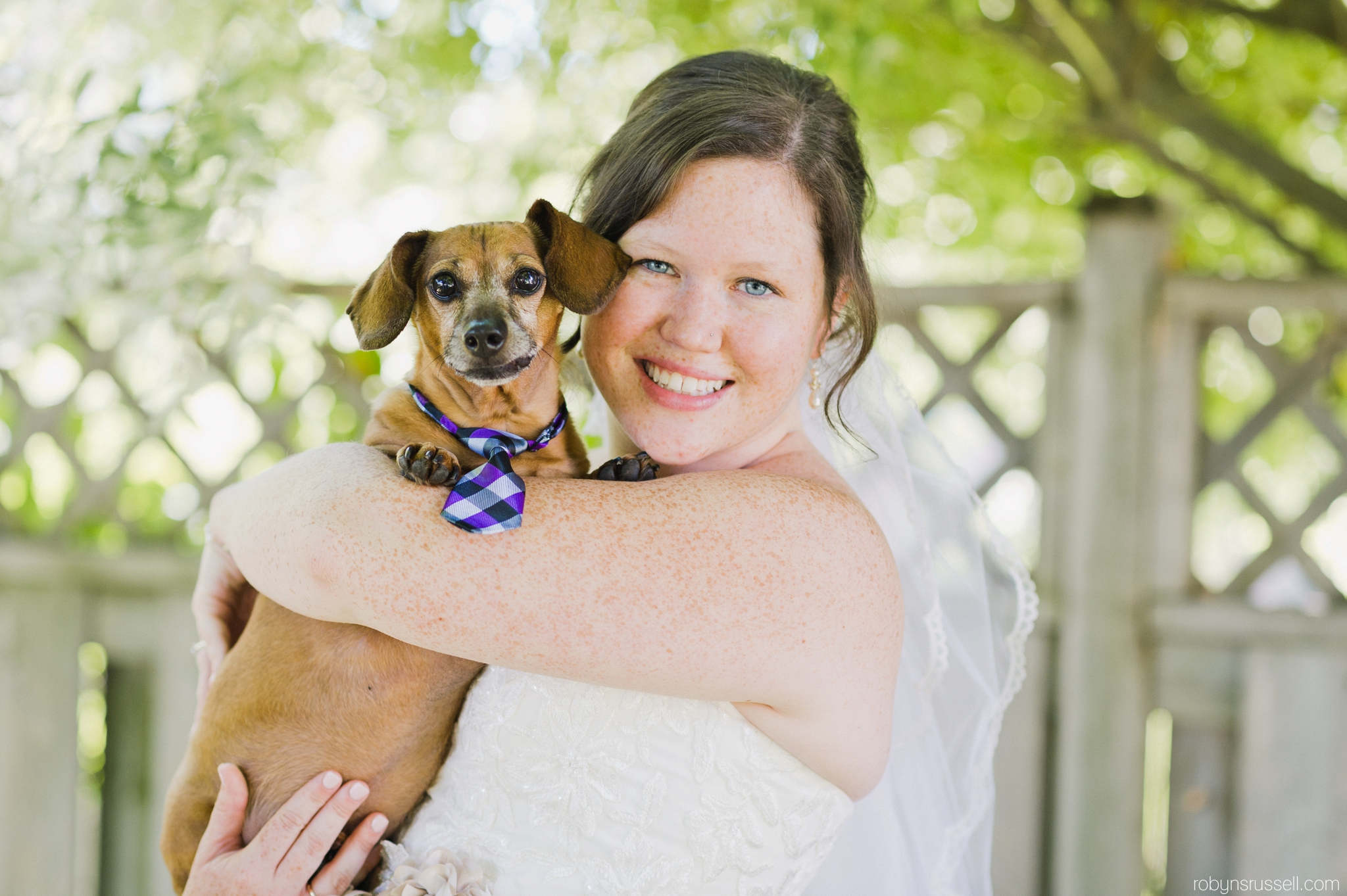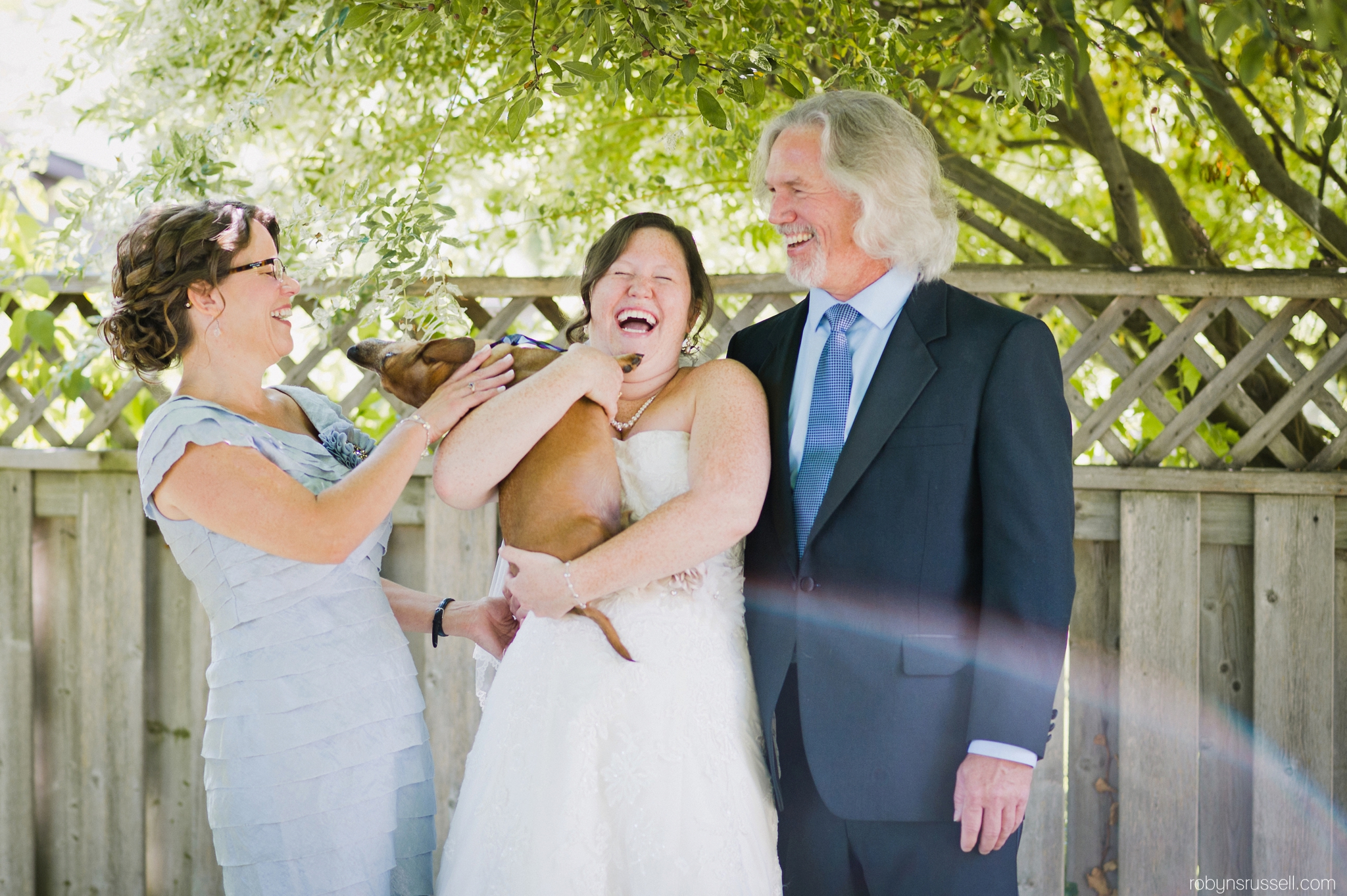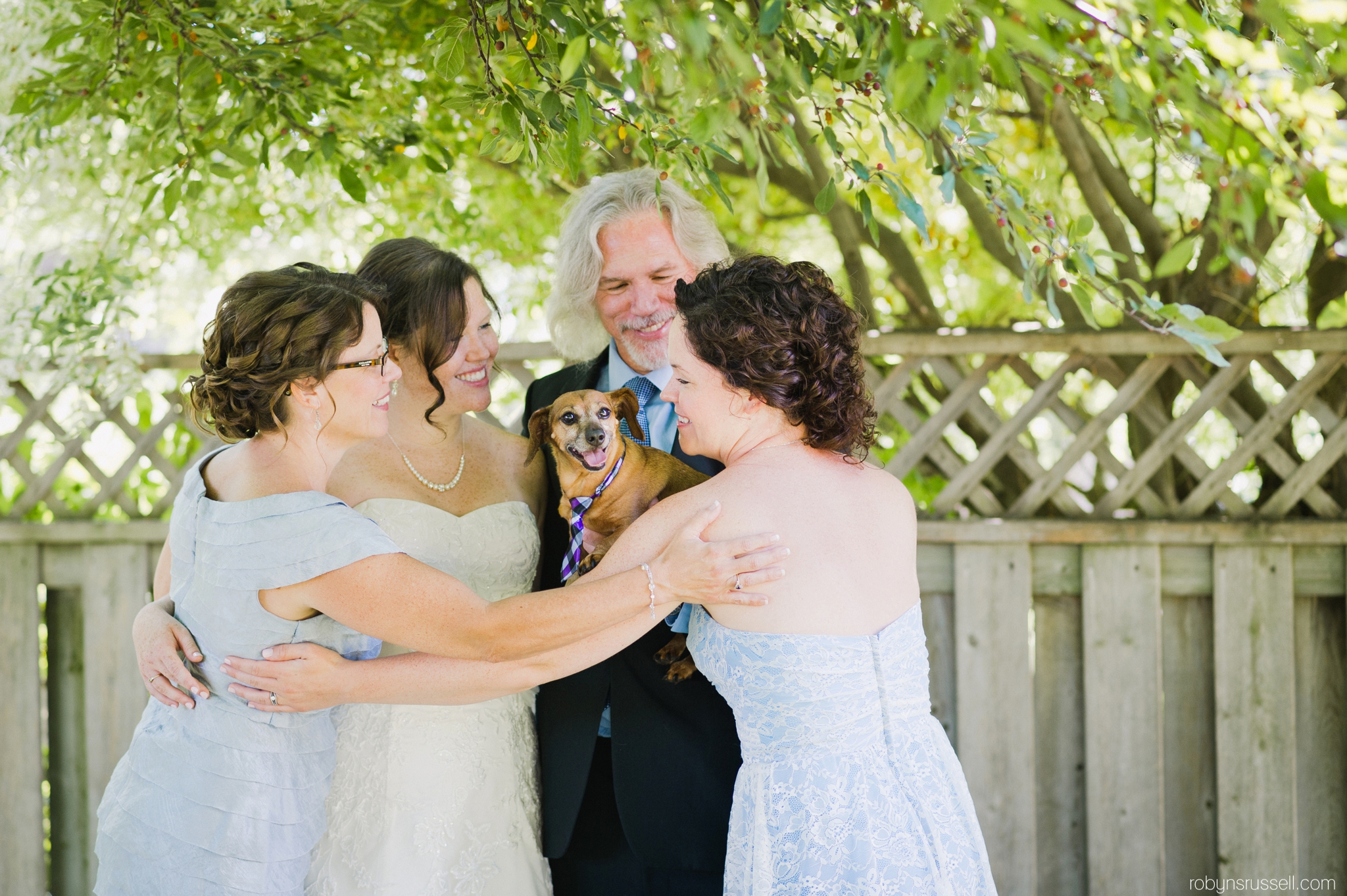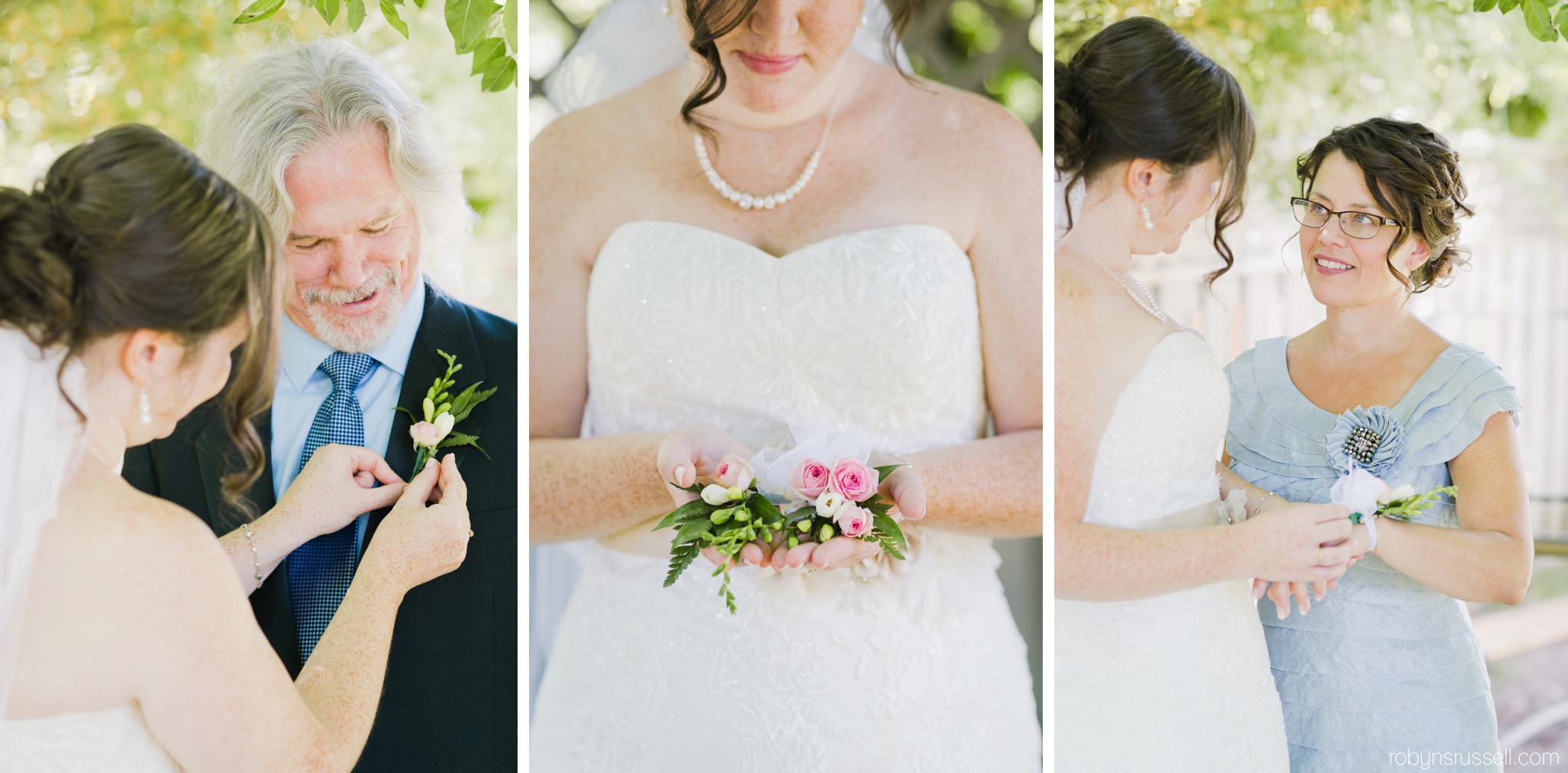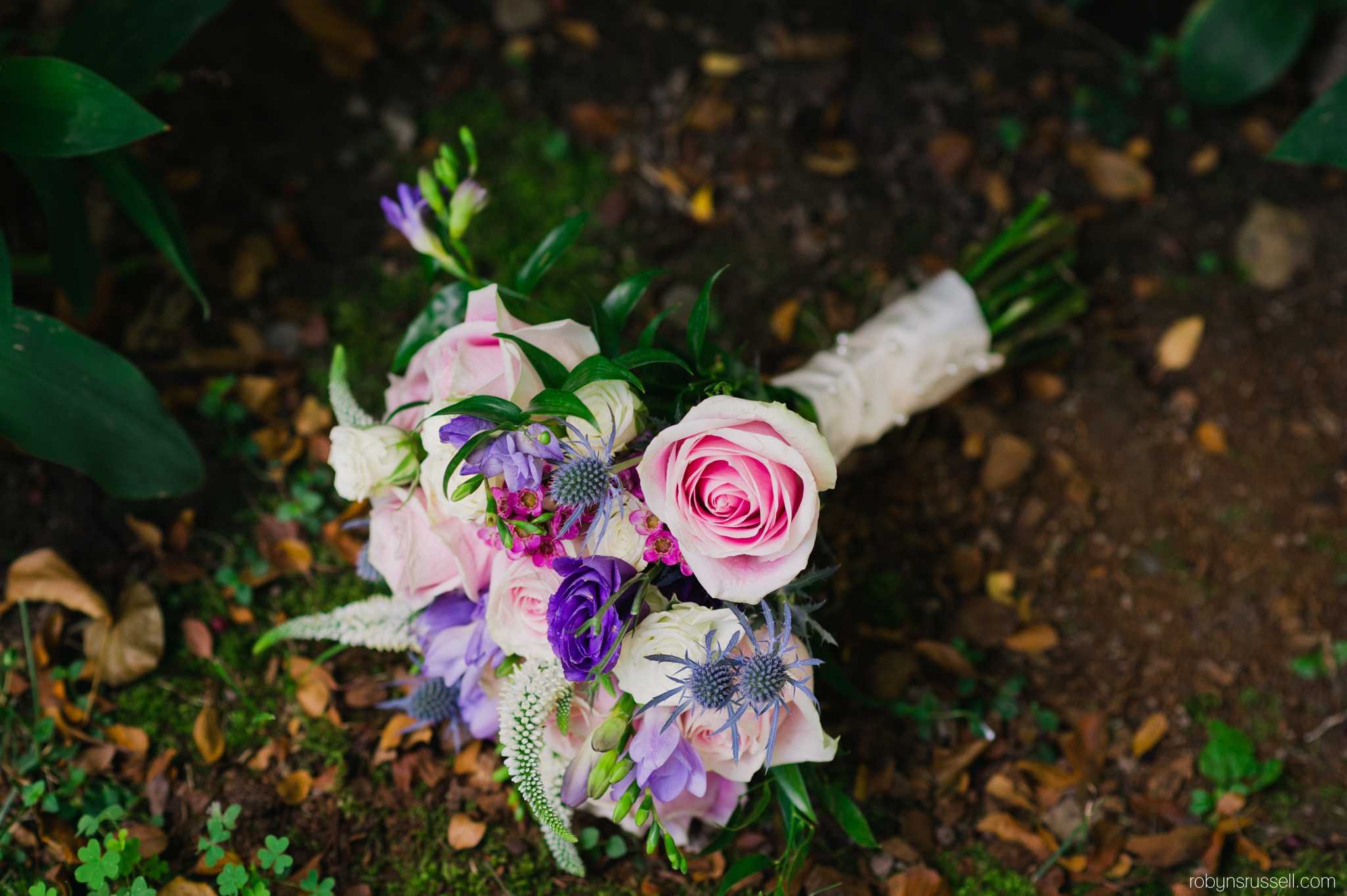 We made our way to Belwood Lake Conservation Area of their rustic wedding on the water. This was a new location for me so I was super excited to explore. I knew Brenon would have picked out an excellent location for his big day seeing that he's a fellow photographer himself. Their ceremony area was so cute and quaint. It was a little windy but it was beautiful. I also loved all the charming details that were seen in their reception area. Emilie really outdid herself getting everything in order. What… you know all the decor was all done by female hands right hehe!!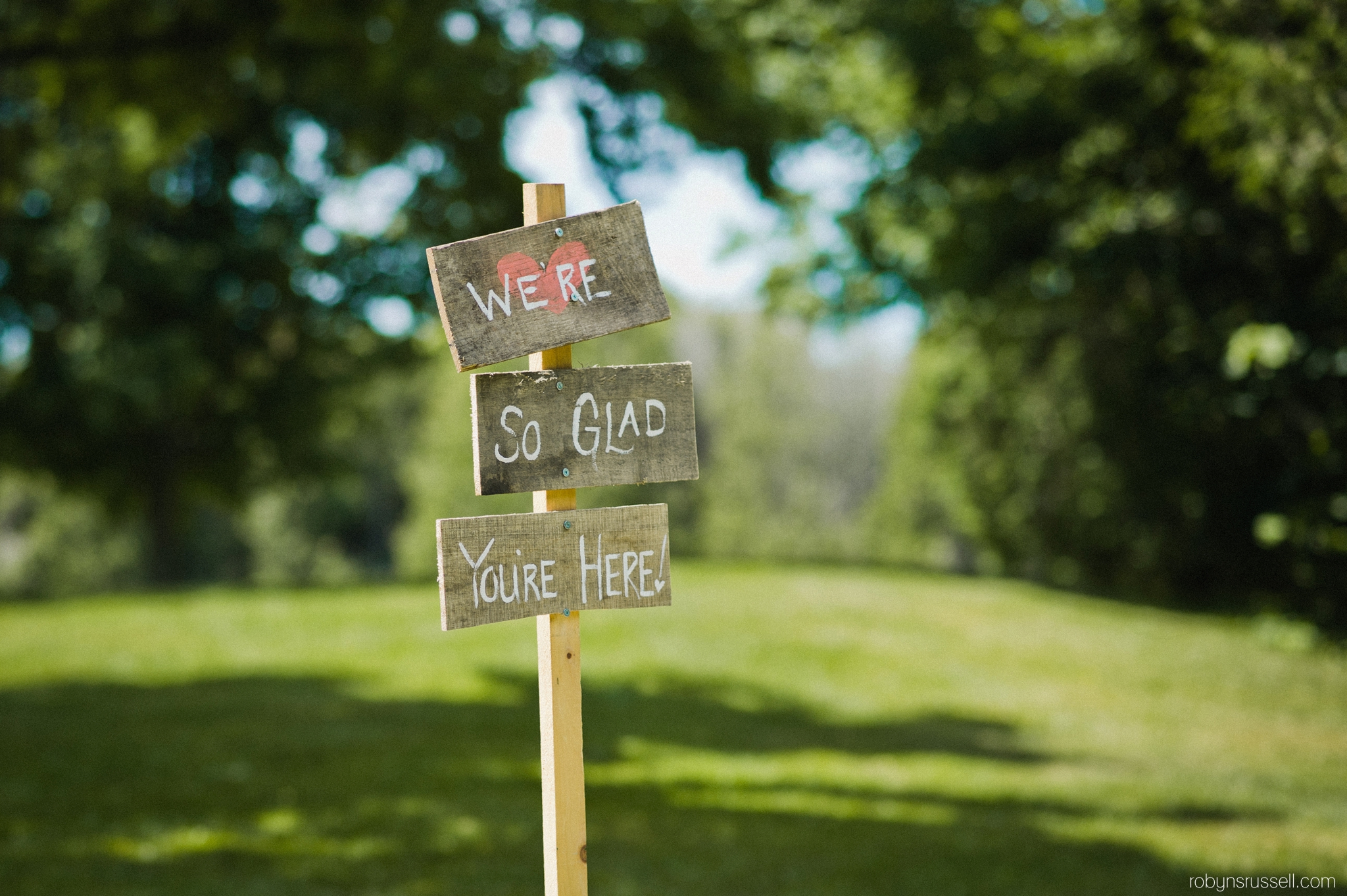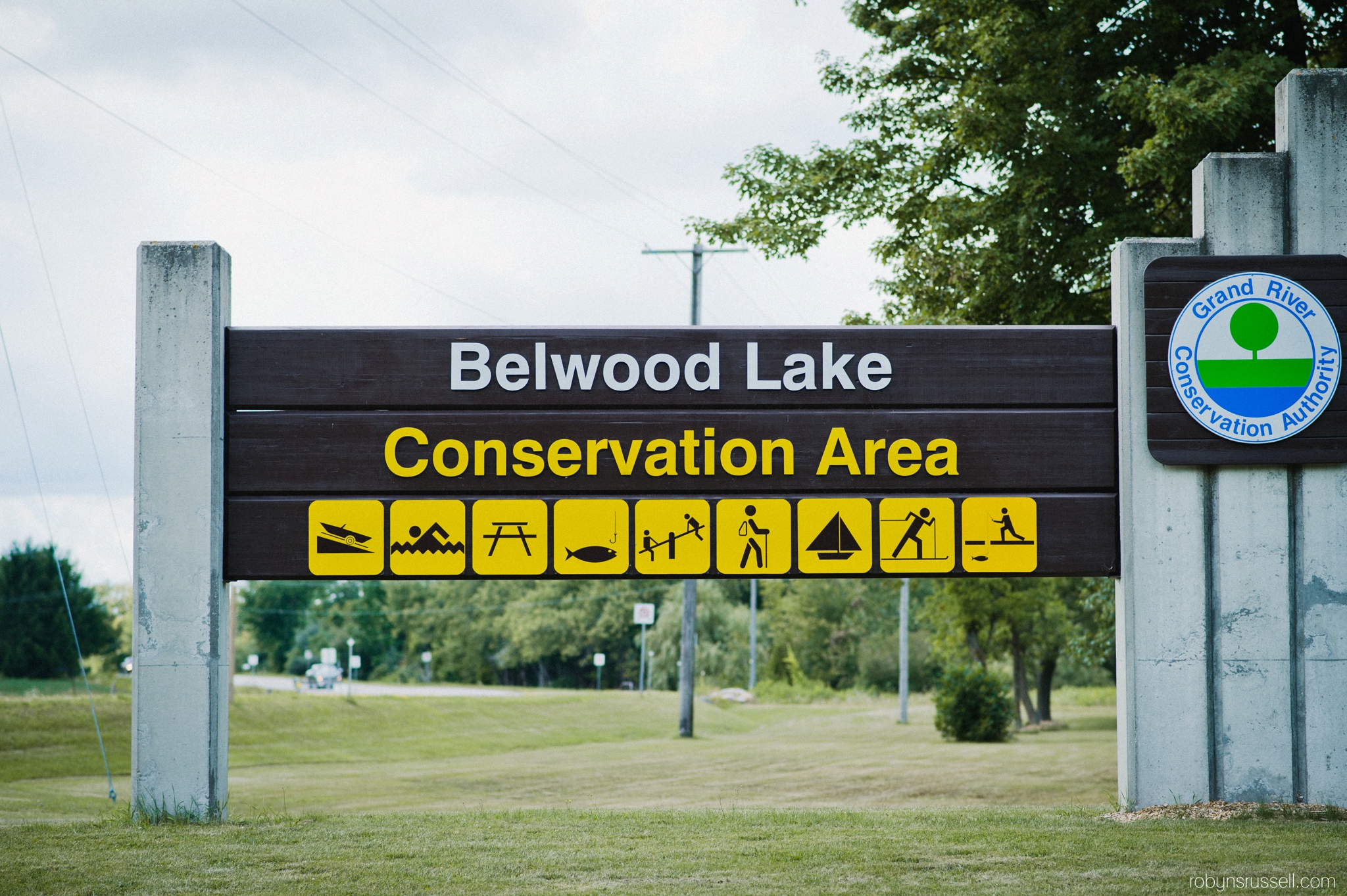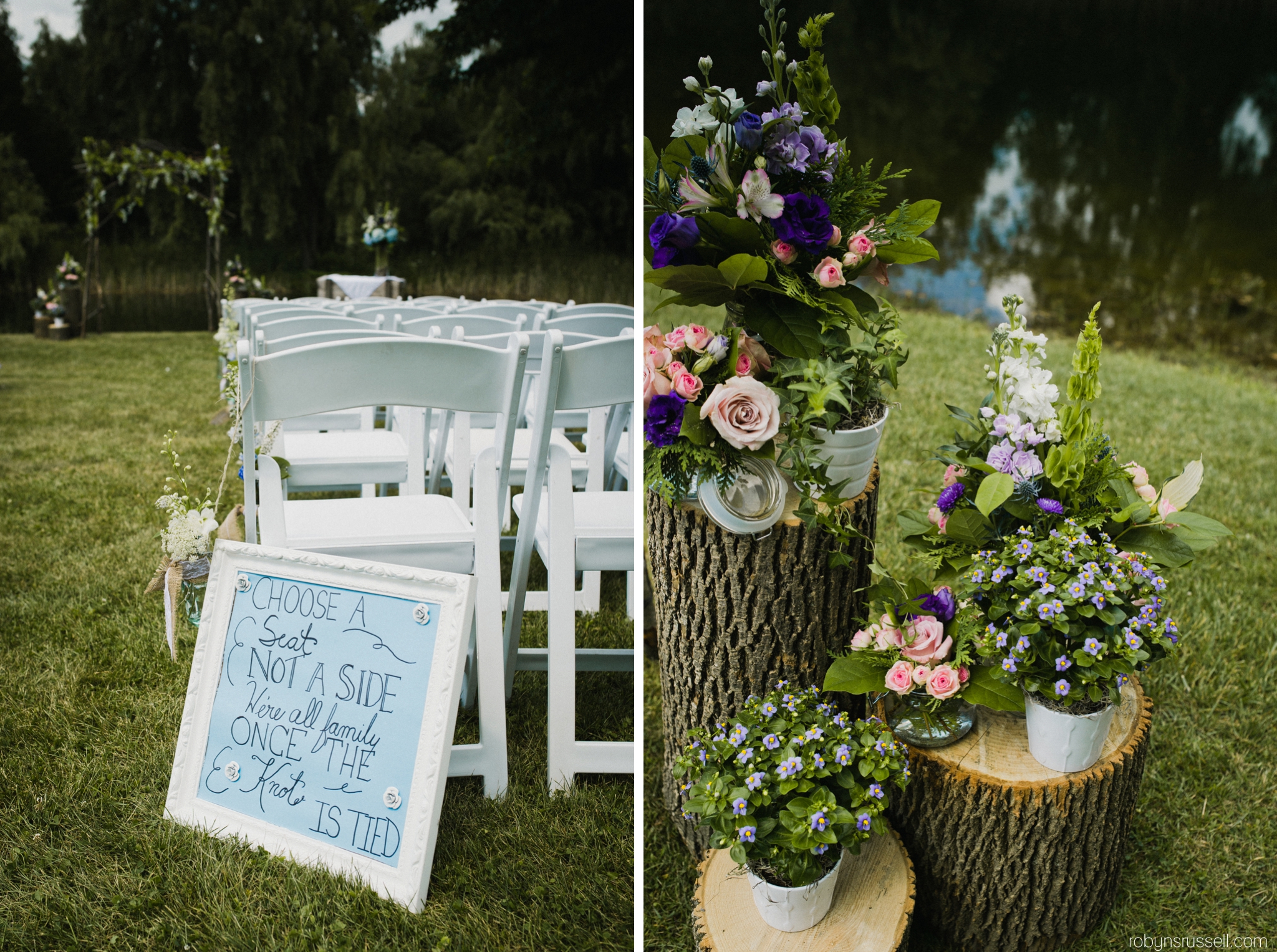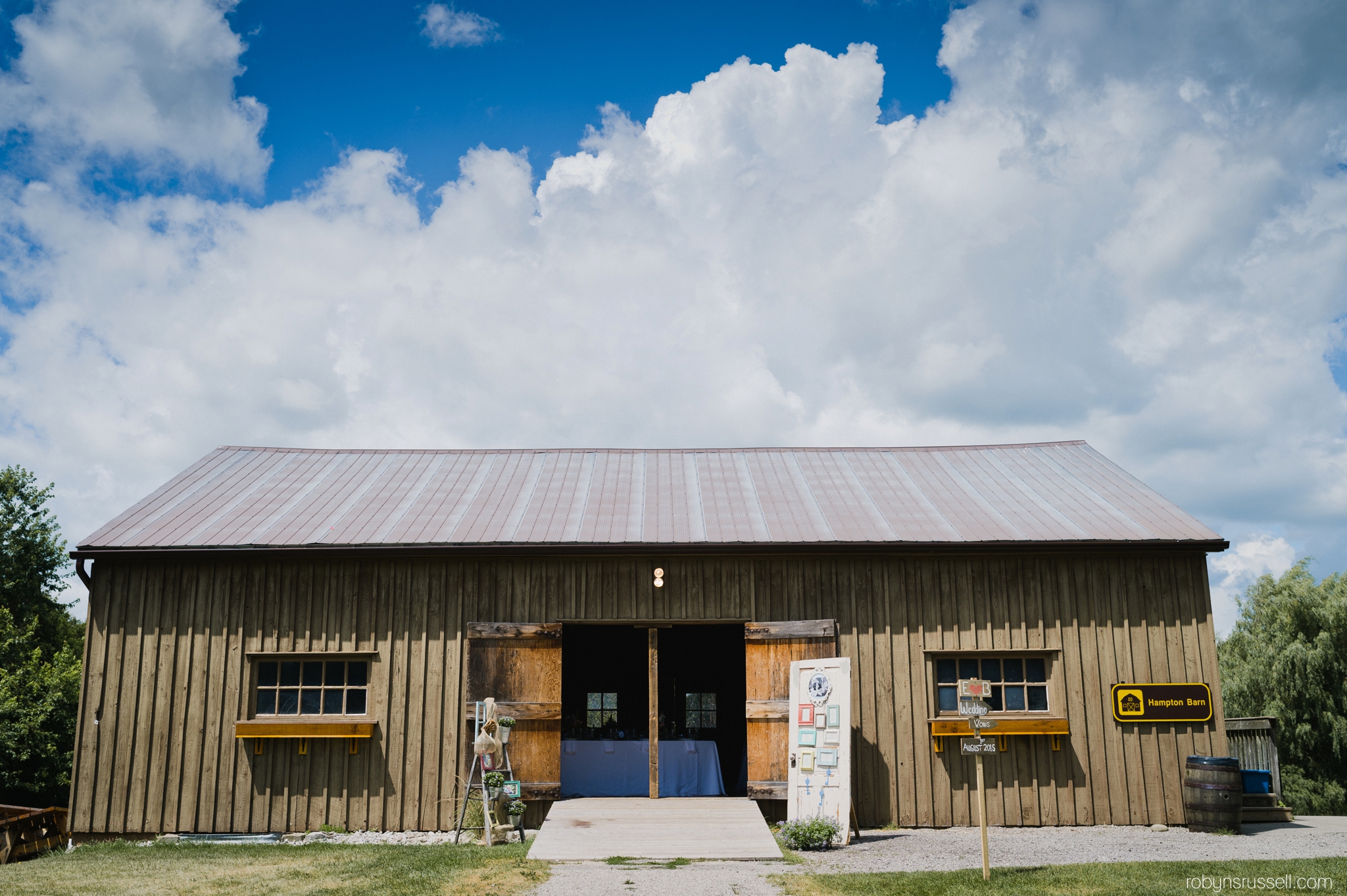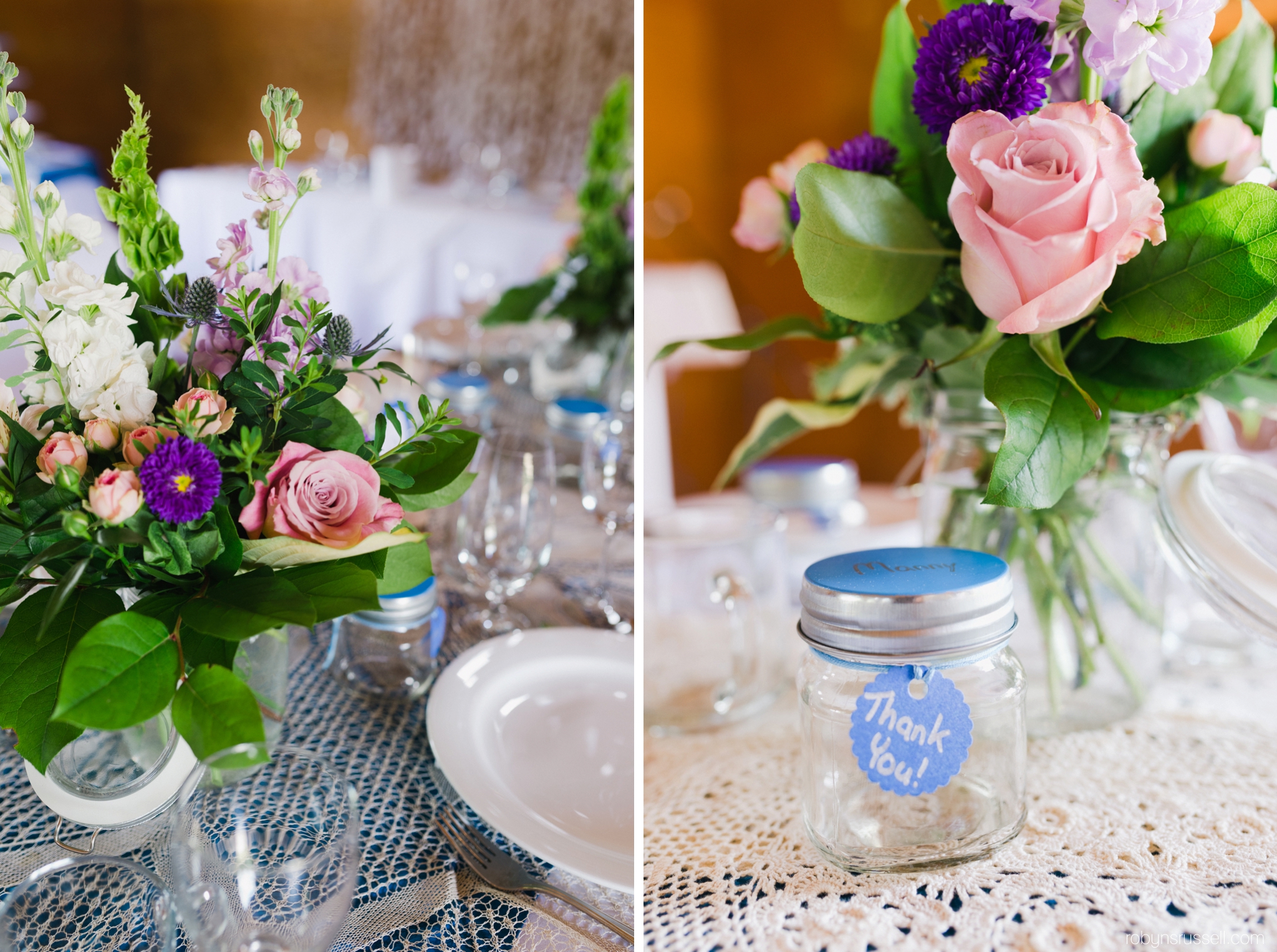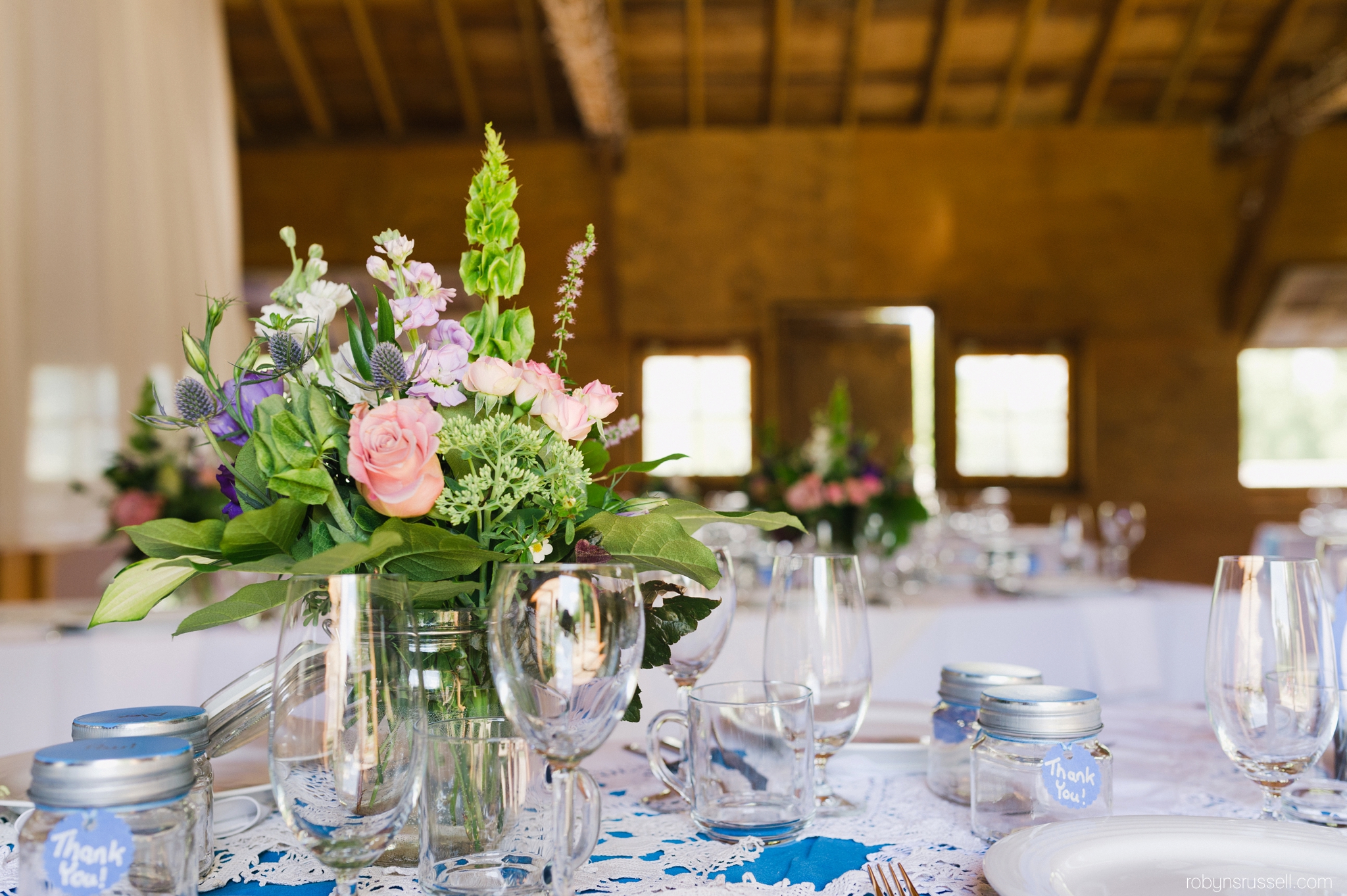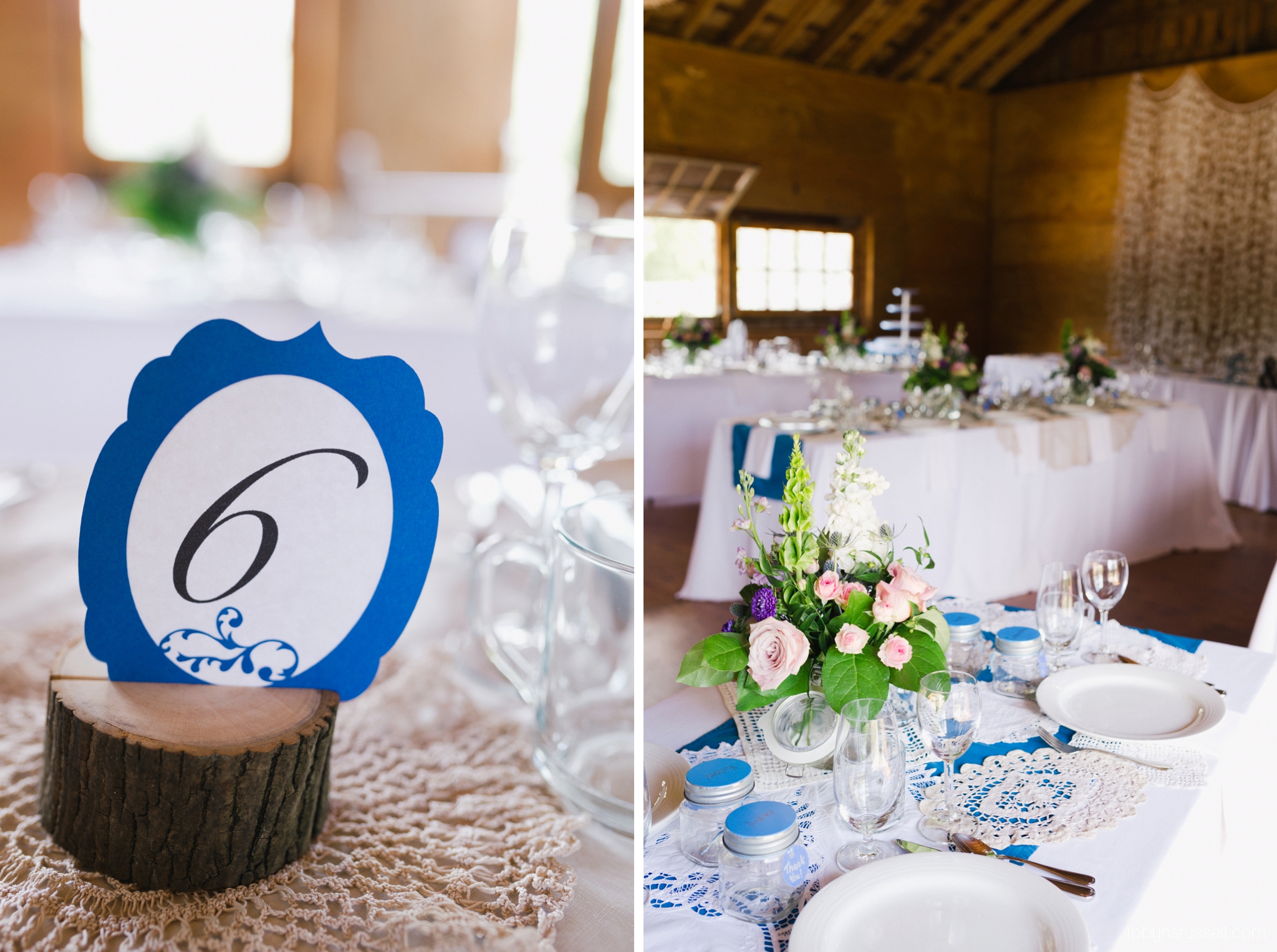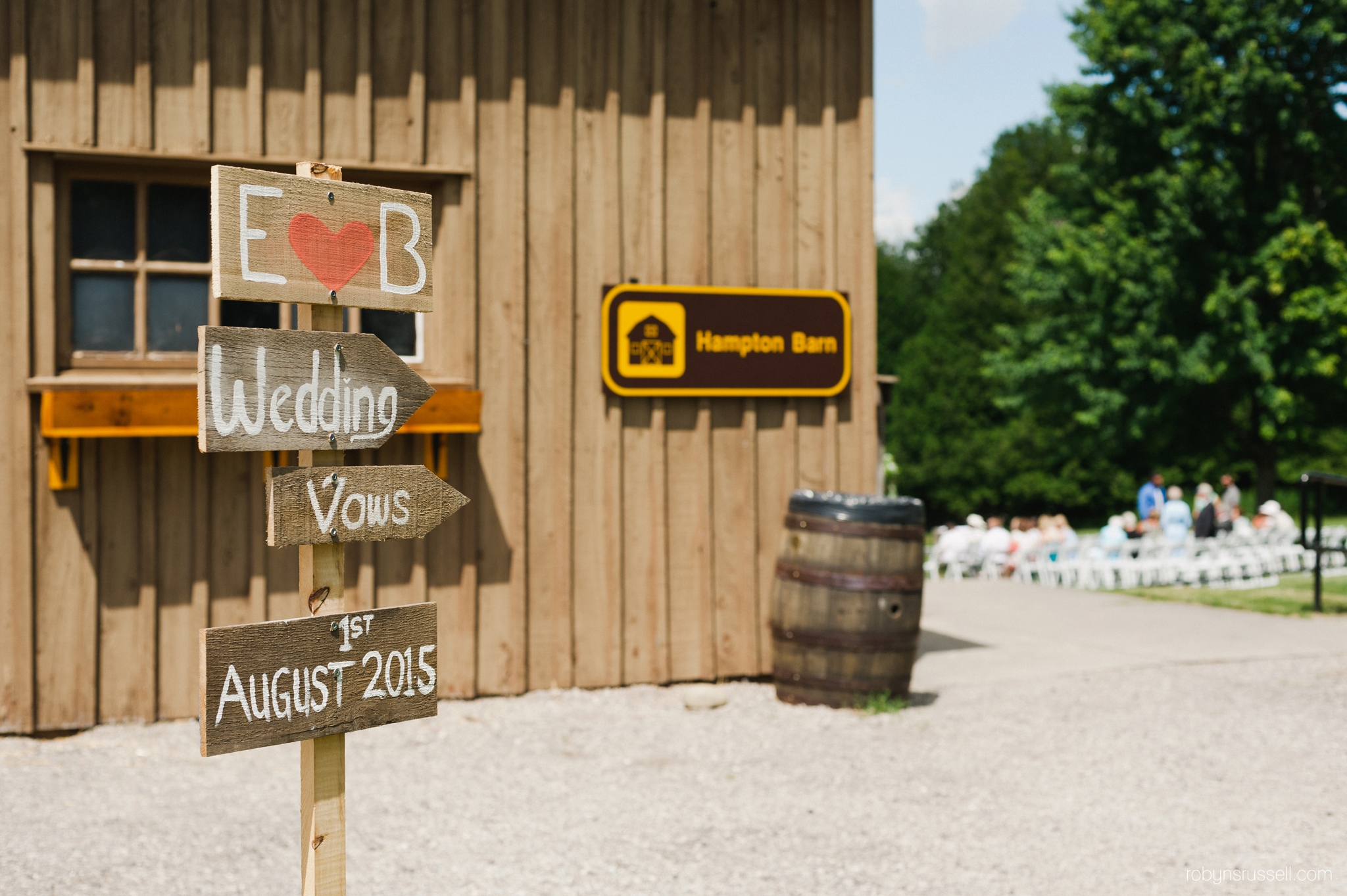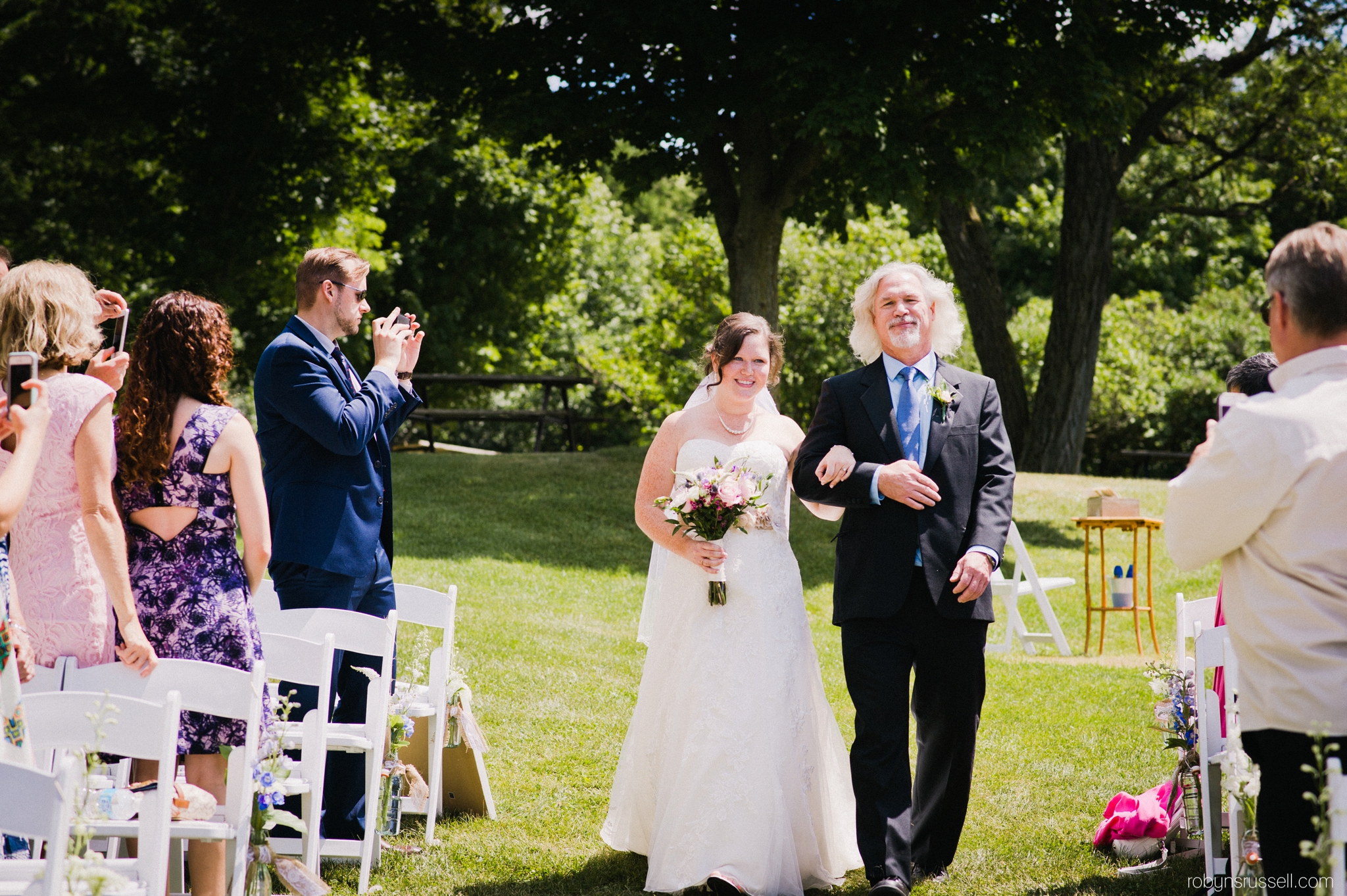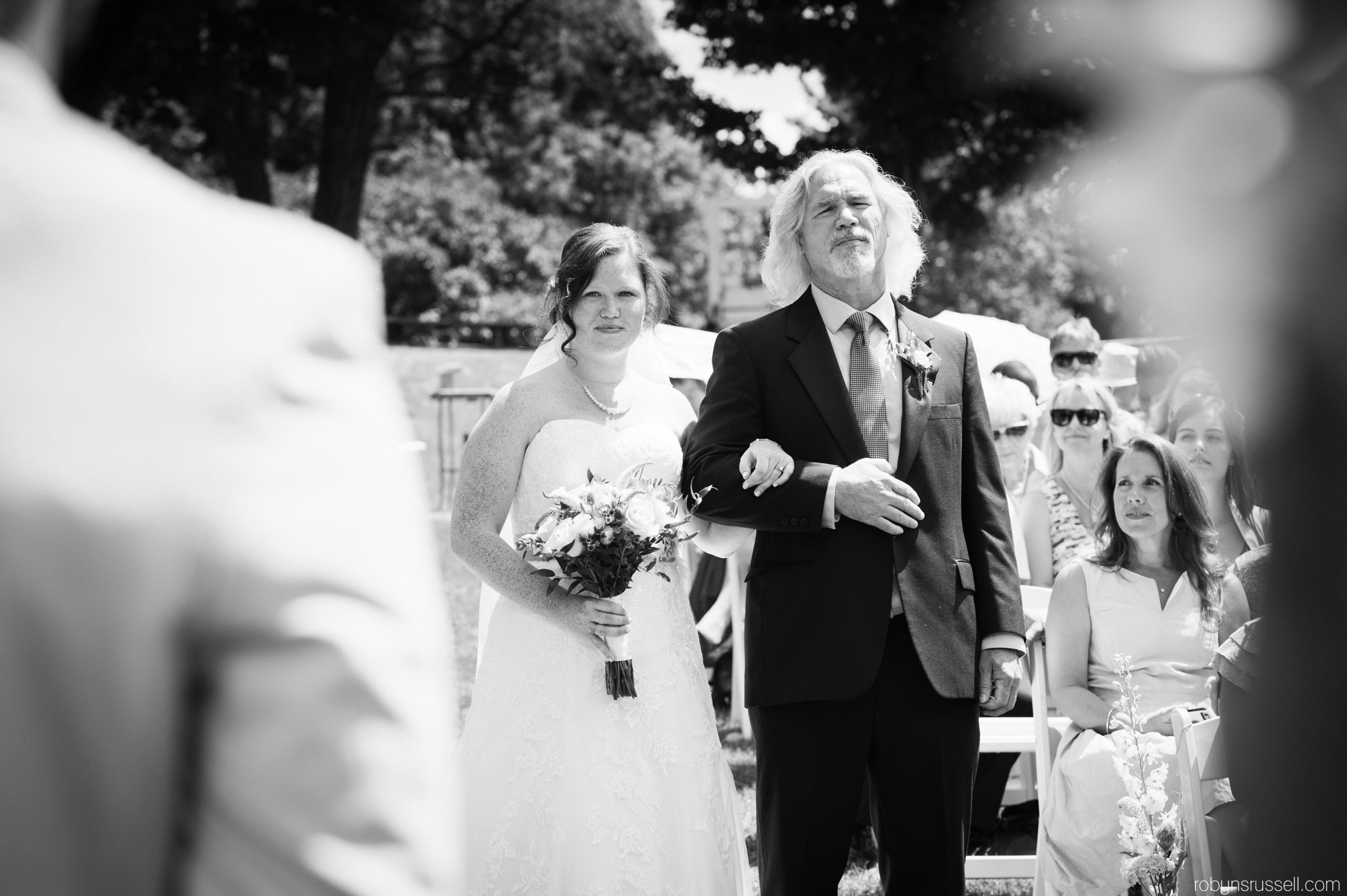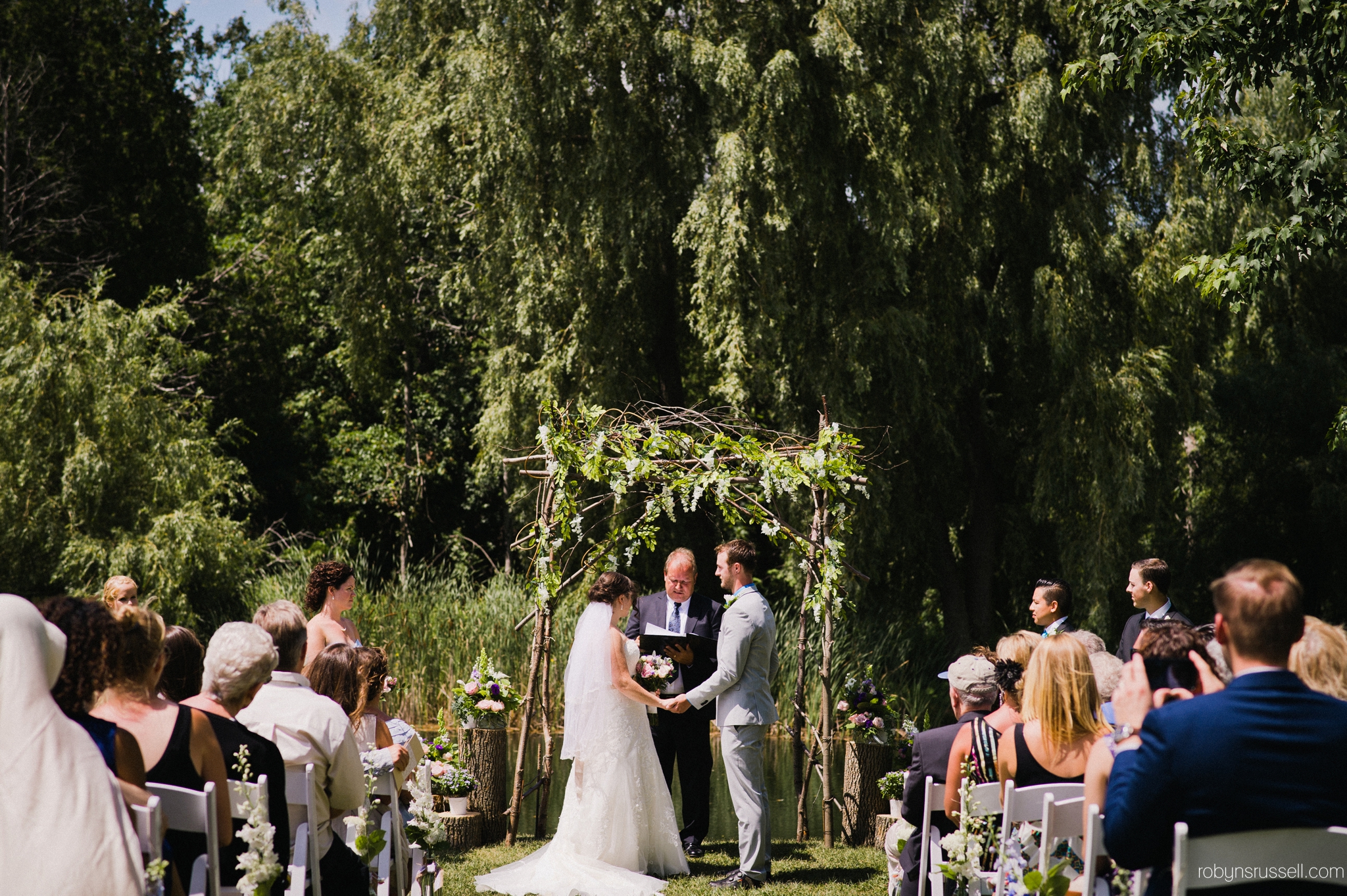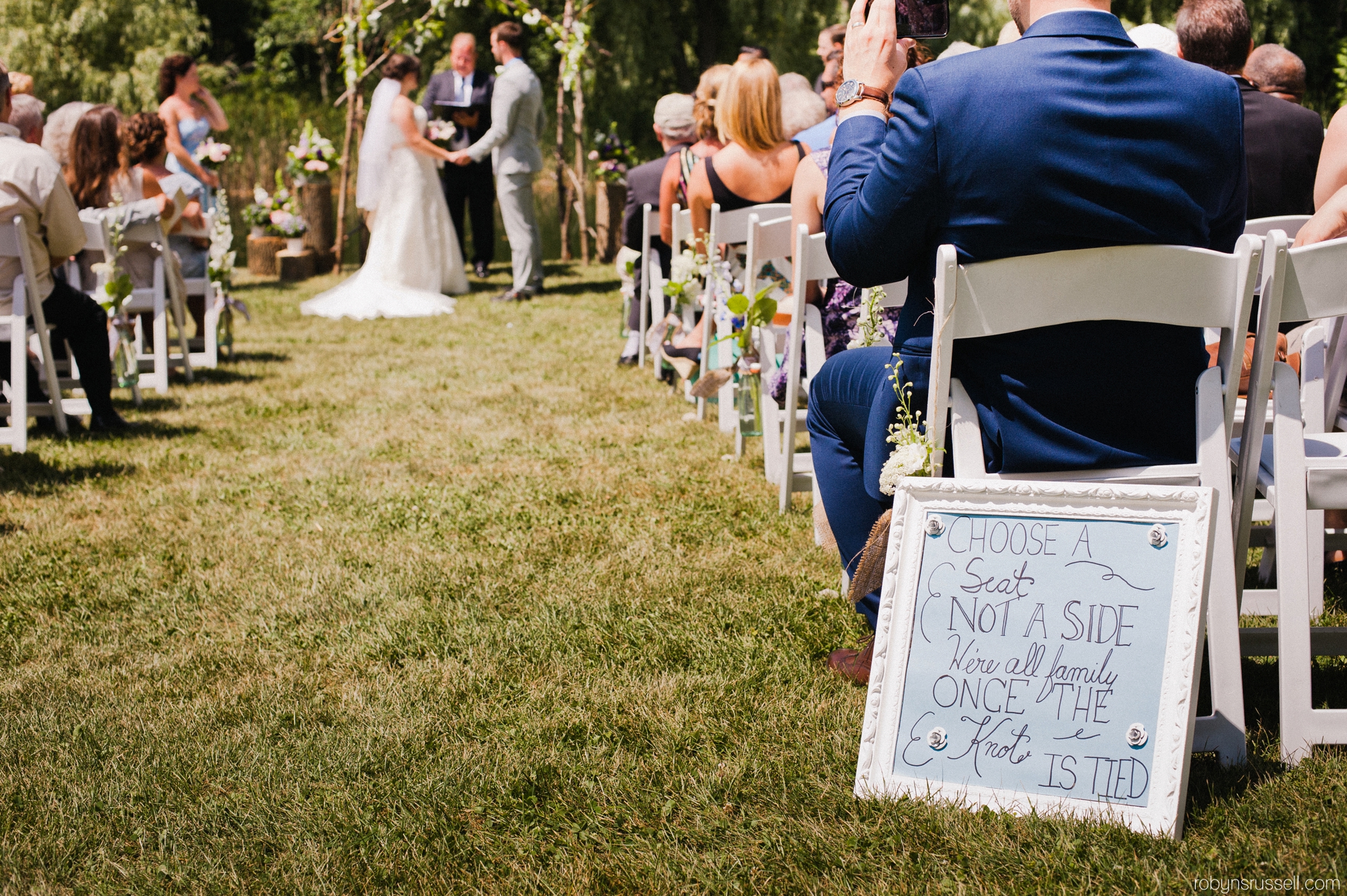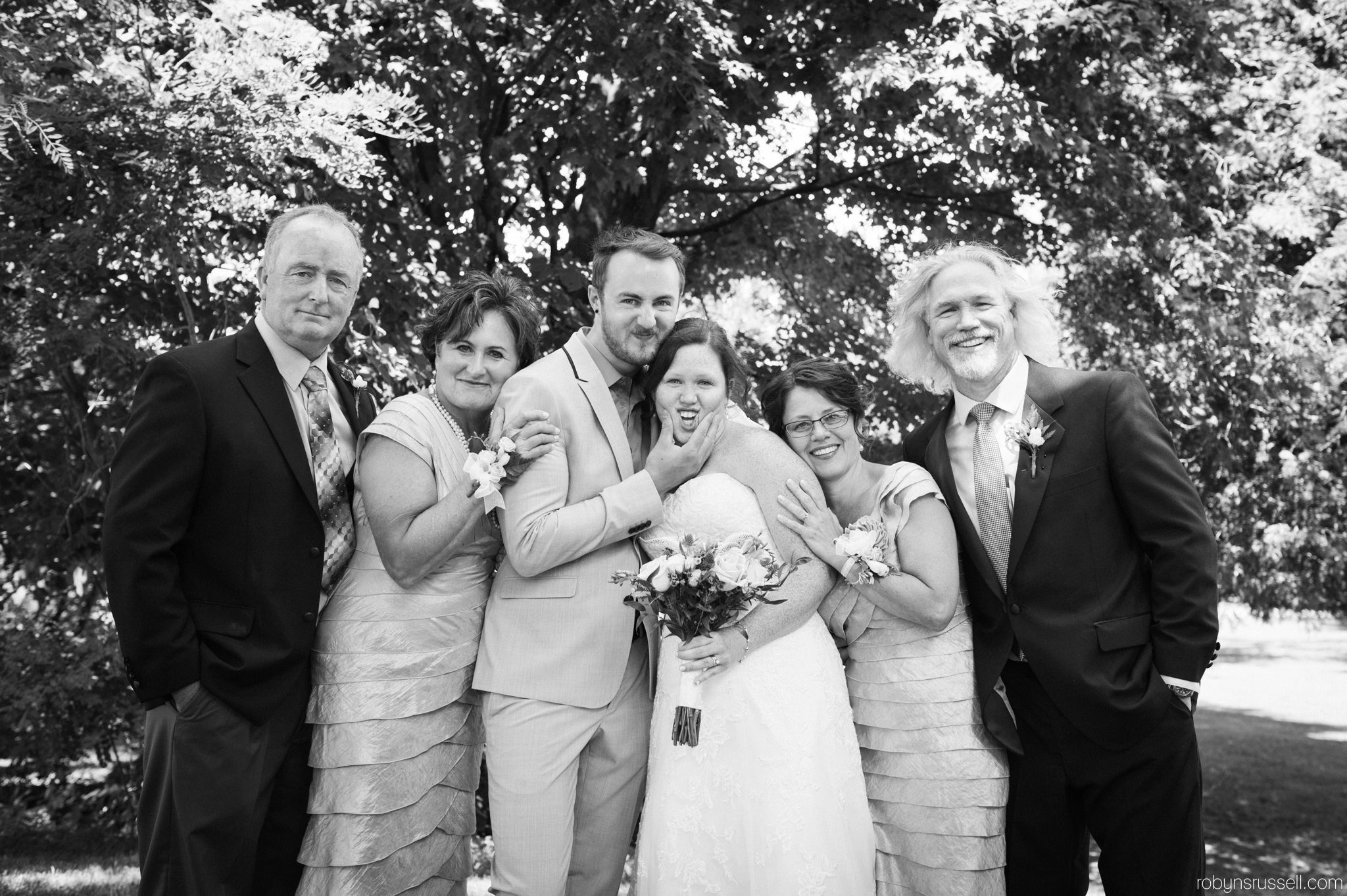 I had to post this shot of Emilie and Brenon and their parents. Because this is what it's all about. Making memories. Having fun. Gosh, I'd frame this if this was my family shot ;)
Once family photos were done, we got a chance to explore Belwood Lake a little better. I loved the small bridal party that Emilie and Brenon had. They were such a fun and sweet bunch. I thoroughly enjoyed my time with them all. Oh, how awesome is that photo booth that they made. Such a great idea! The sandbags also helped keep it secure because did I mention it was windy! Oh yes, it was!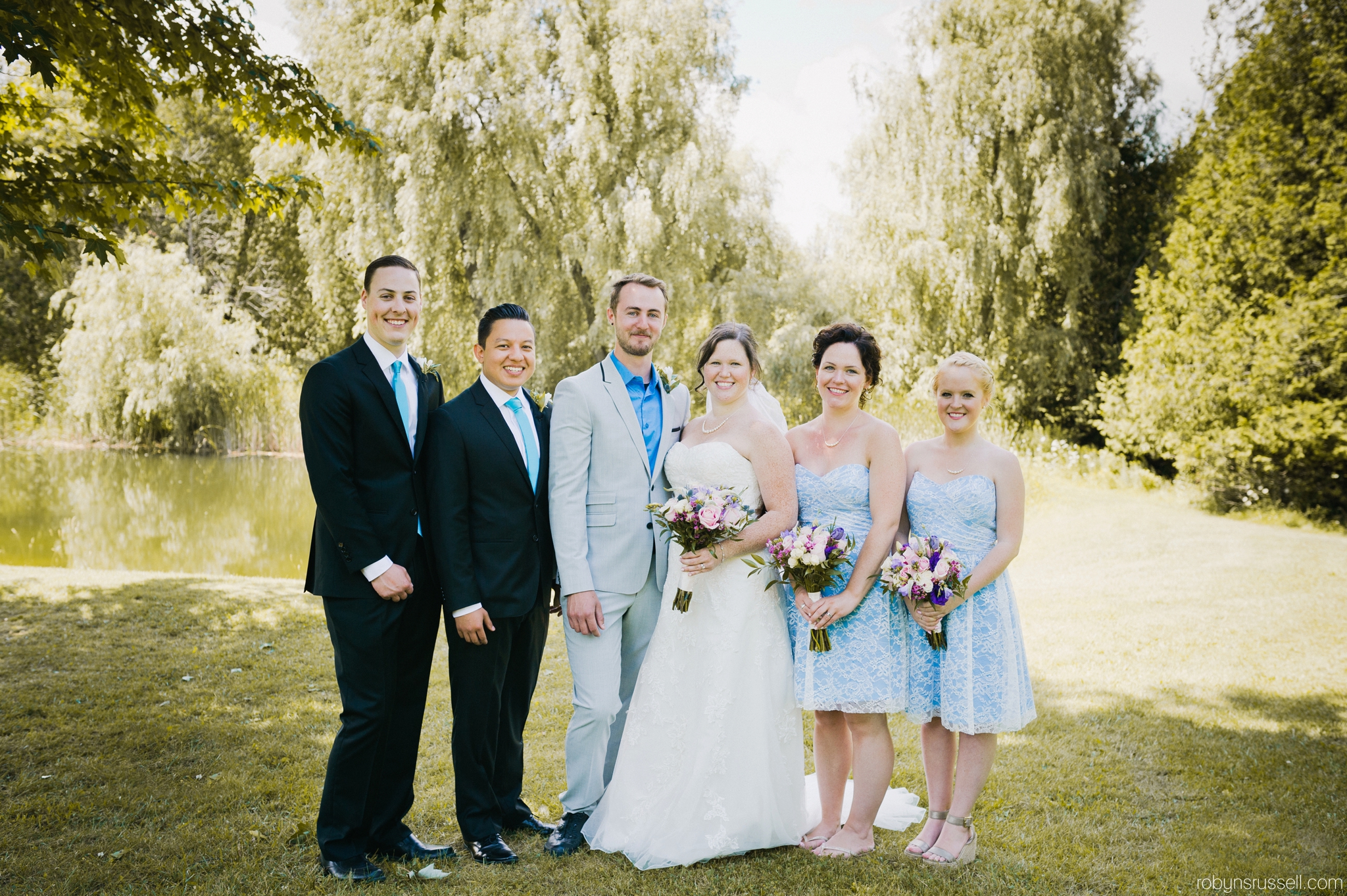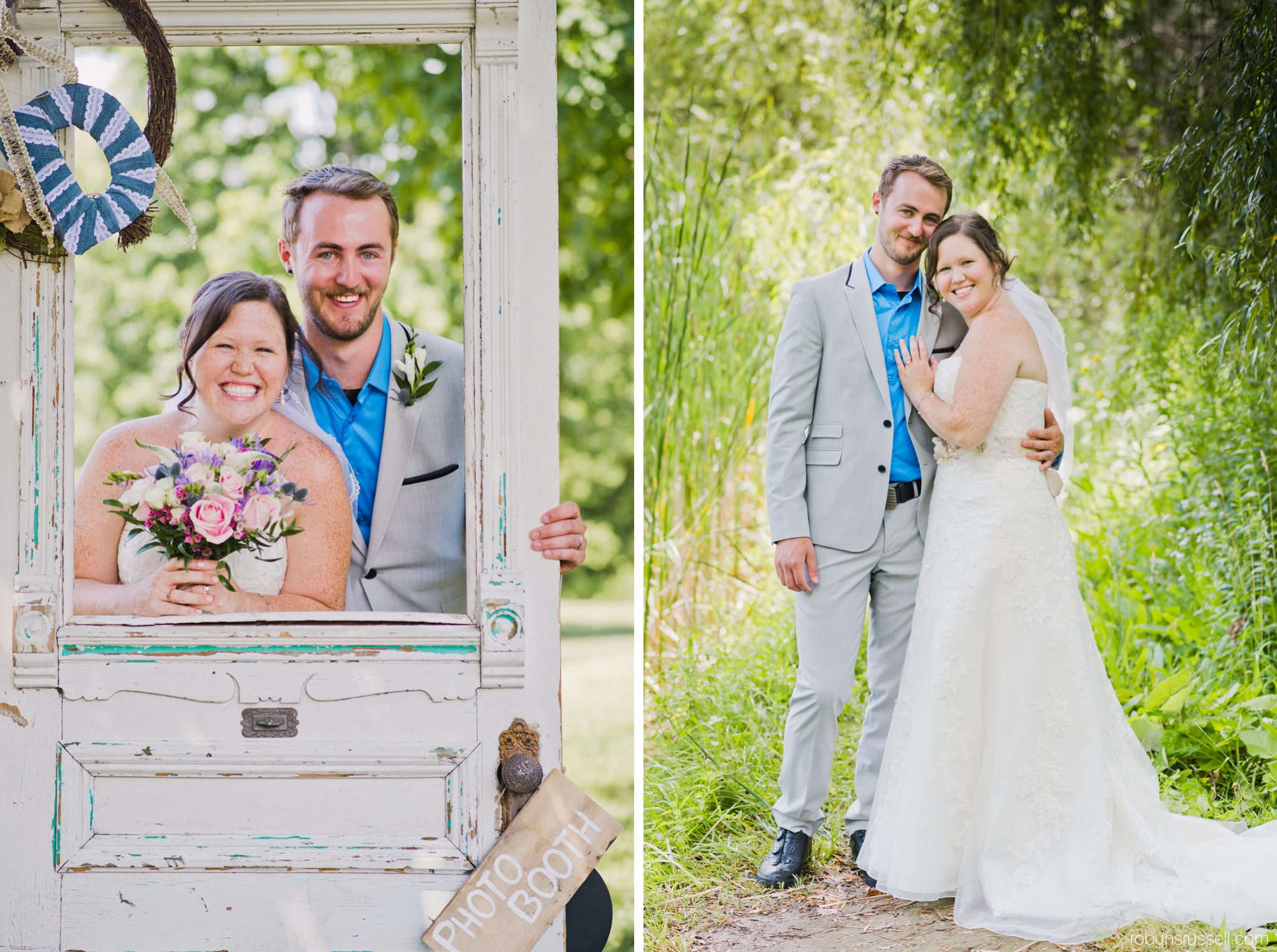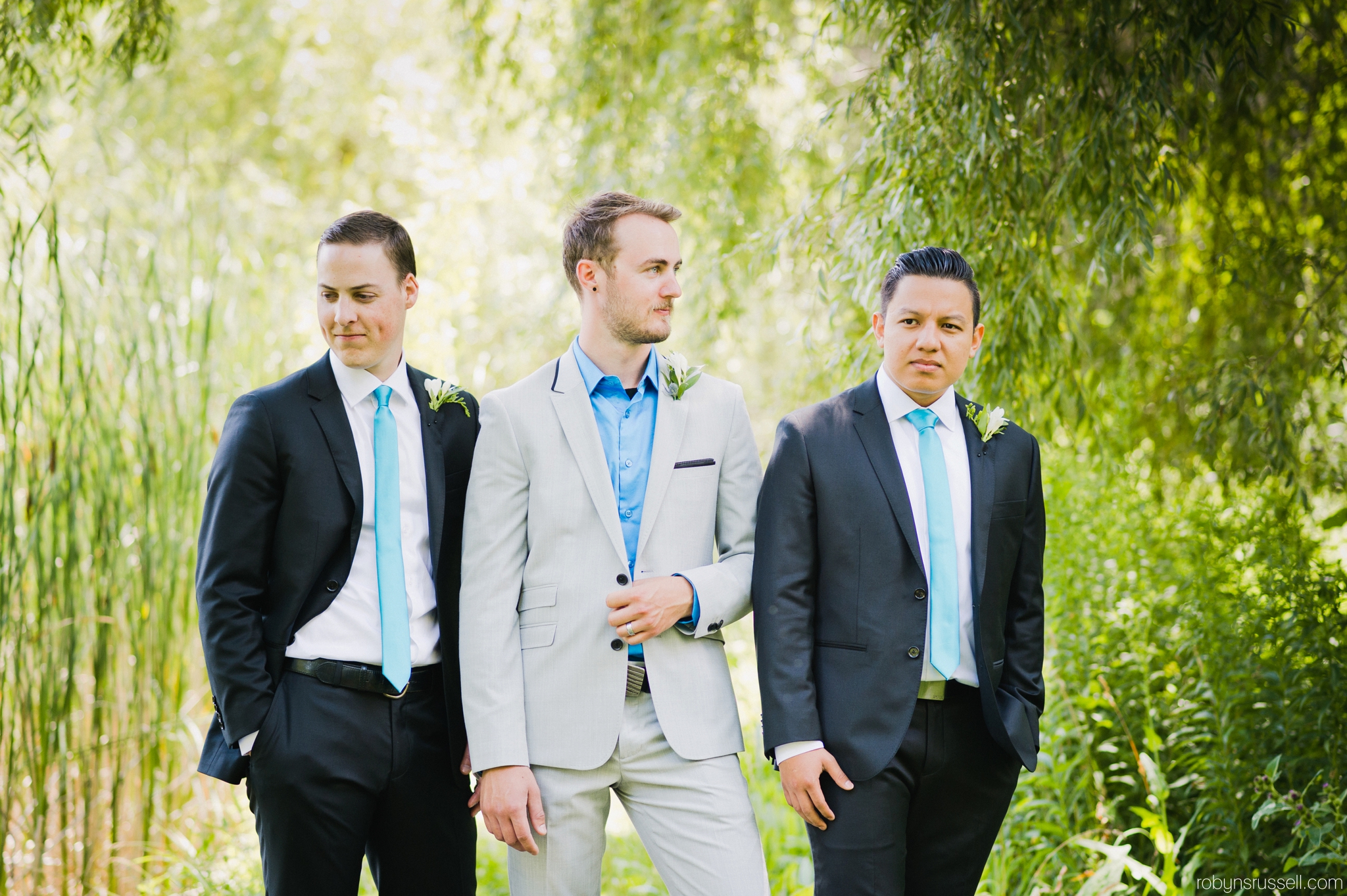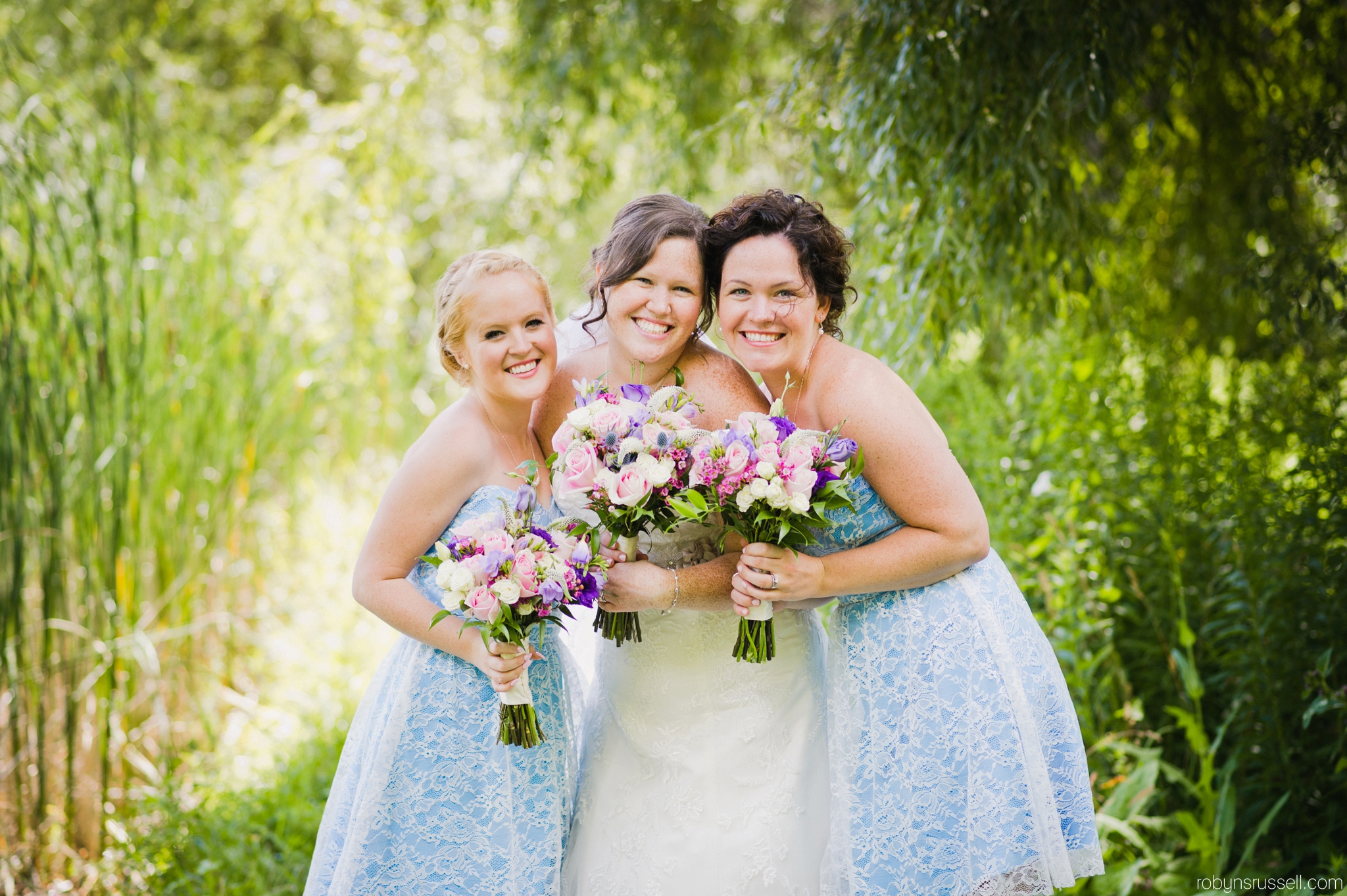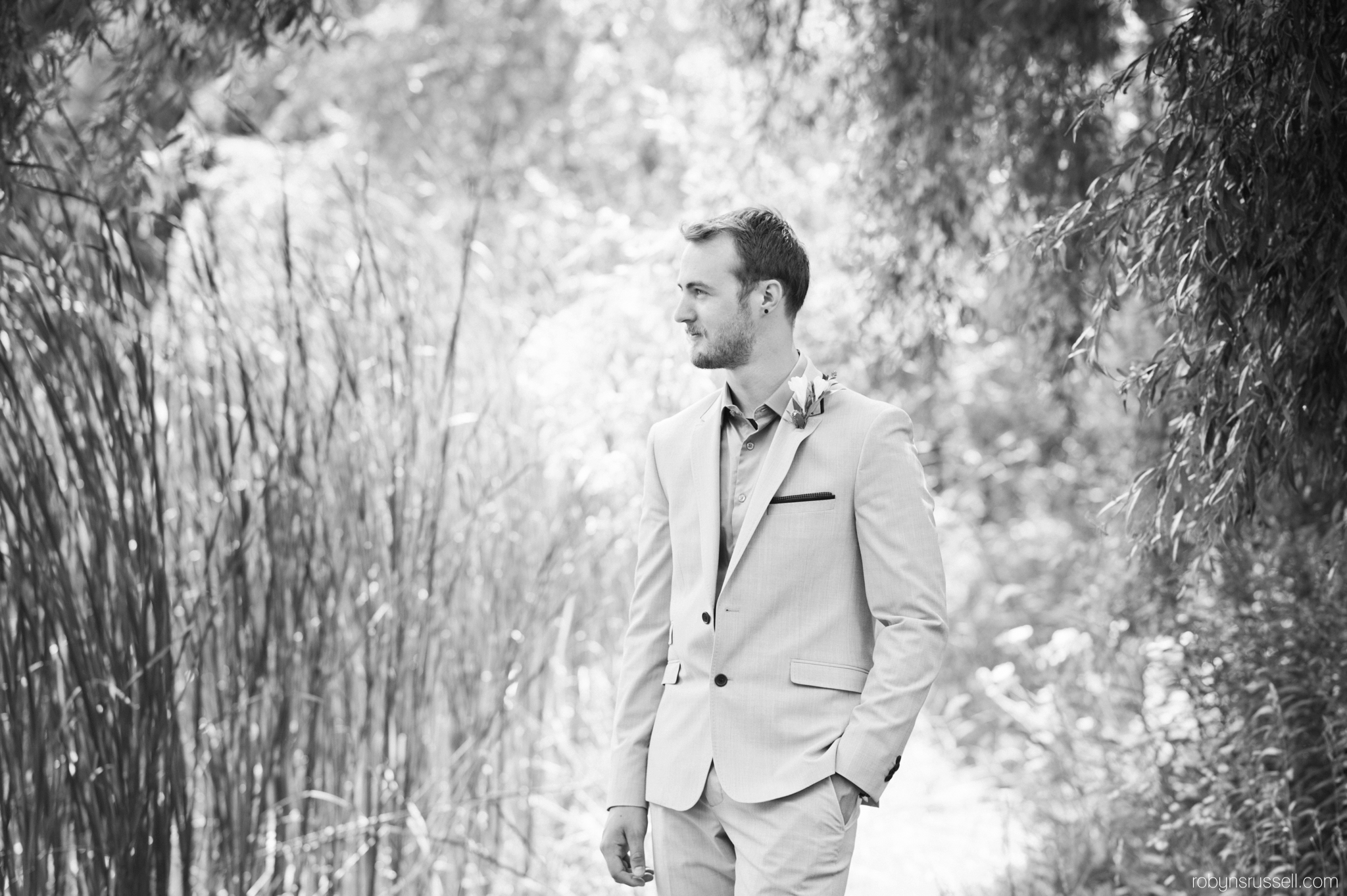 OK…  this next photo just kills me. You may recall from their engagement session that Emilie found all sorts of critters on our gruelling hike casual walk through Mt. Nemo. Well, of all the things she could find on their wedding day, she goes and finds another frog! What are the freaking odds!? And oh my gosh, just look at Emilie's face… I will bottle up that moment and her face IN this moment forever! Seriously though, it's no surprise to me that Emilie found another frog. In all honesty, I think the frog found her. She's the sweetest soul.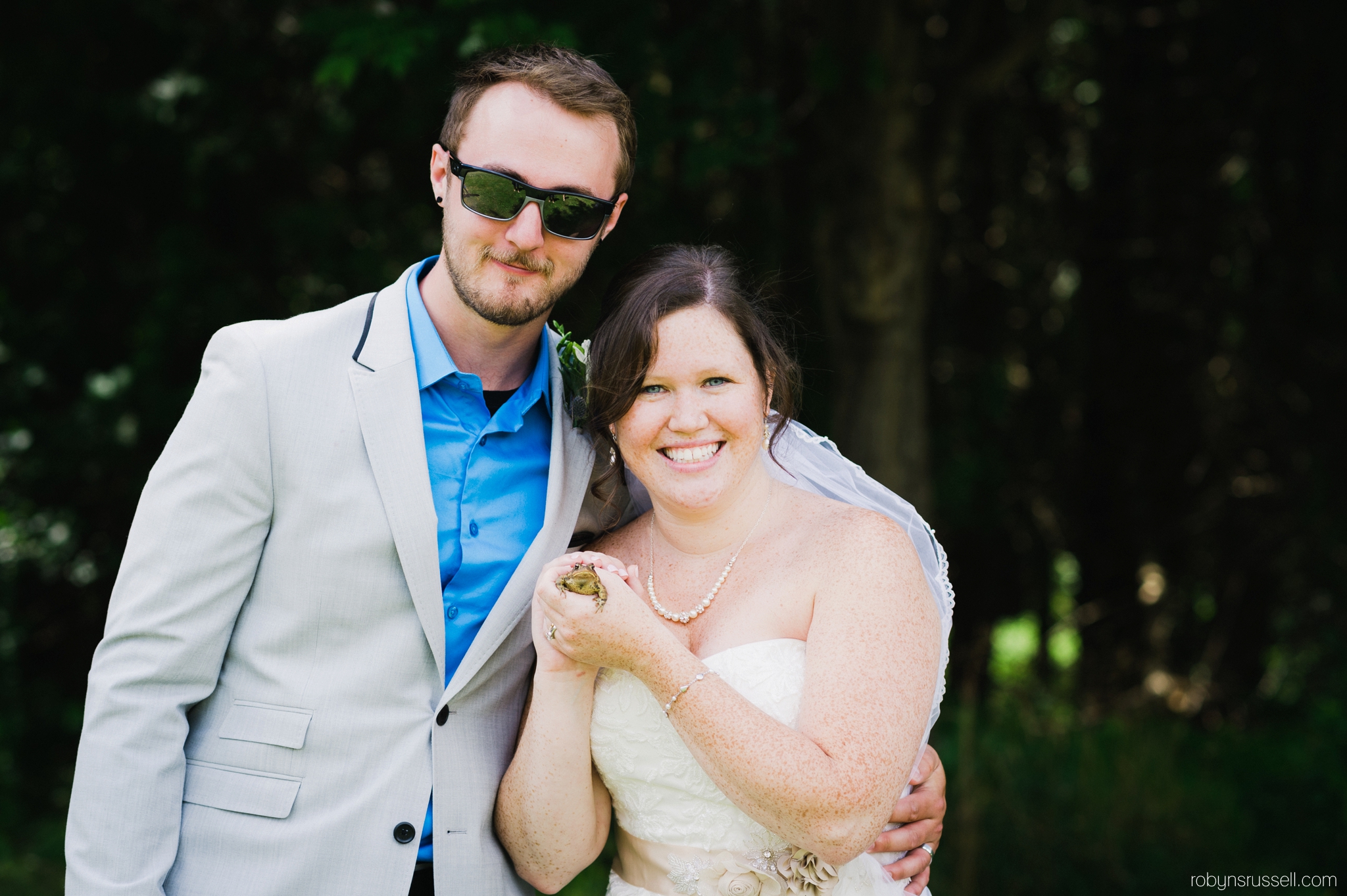 I'm telling you, this was a fun and super awesome bridal party! They let me be creative, allowing me to give Emilie and Brenon something special with my signature on it. As an artist, that is huge for me, so for that, I am eternally grateful. Stephanie, Holly, Cameron and Jonathan — thank you for making my job so easy!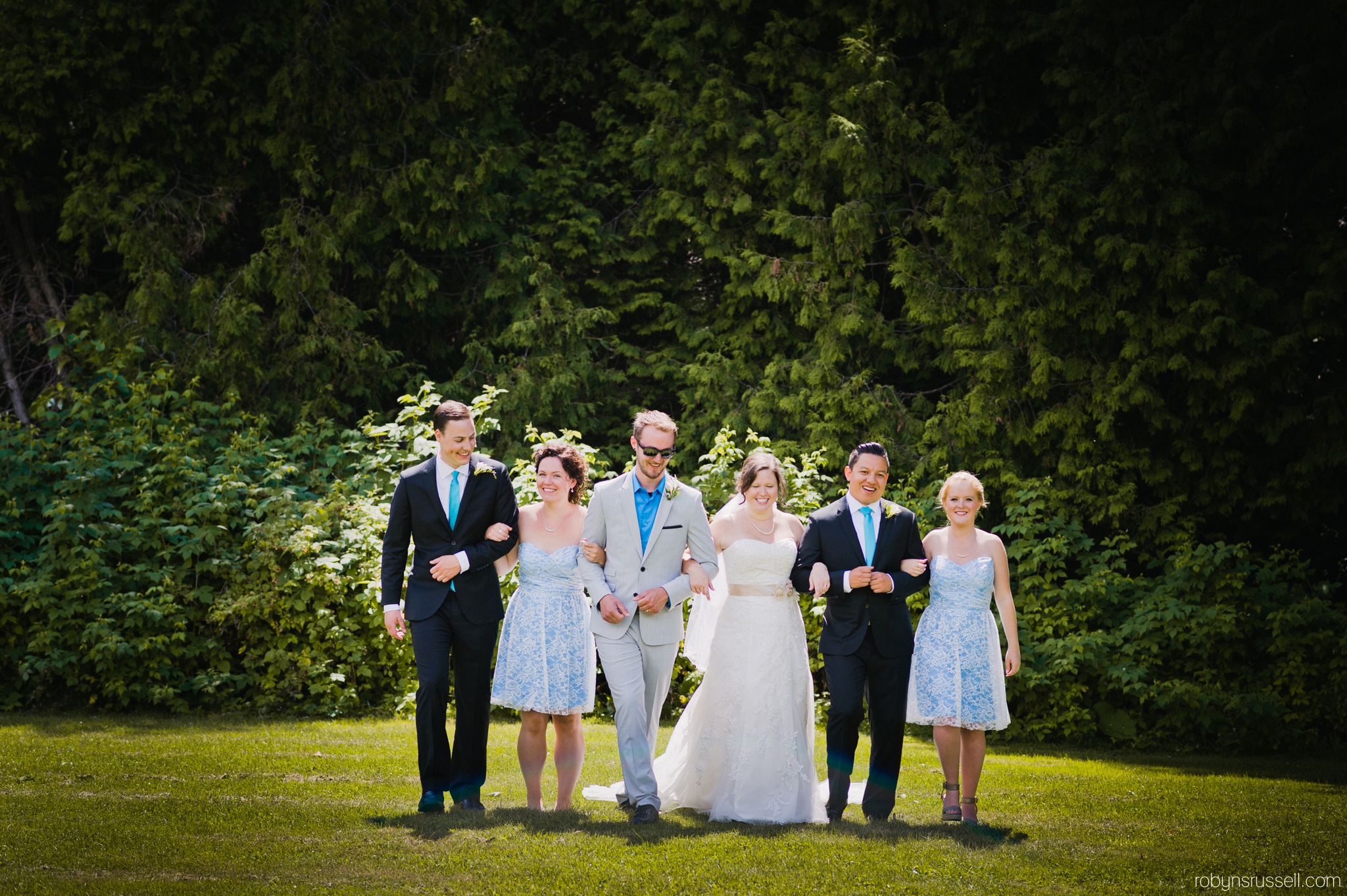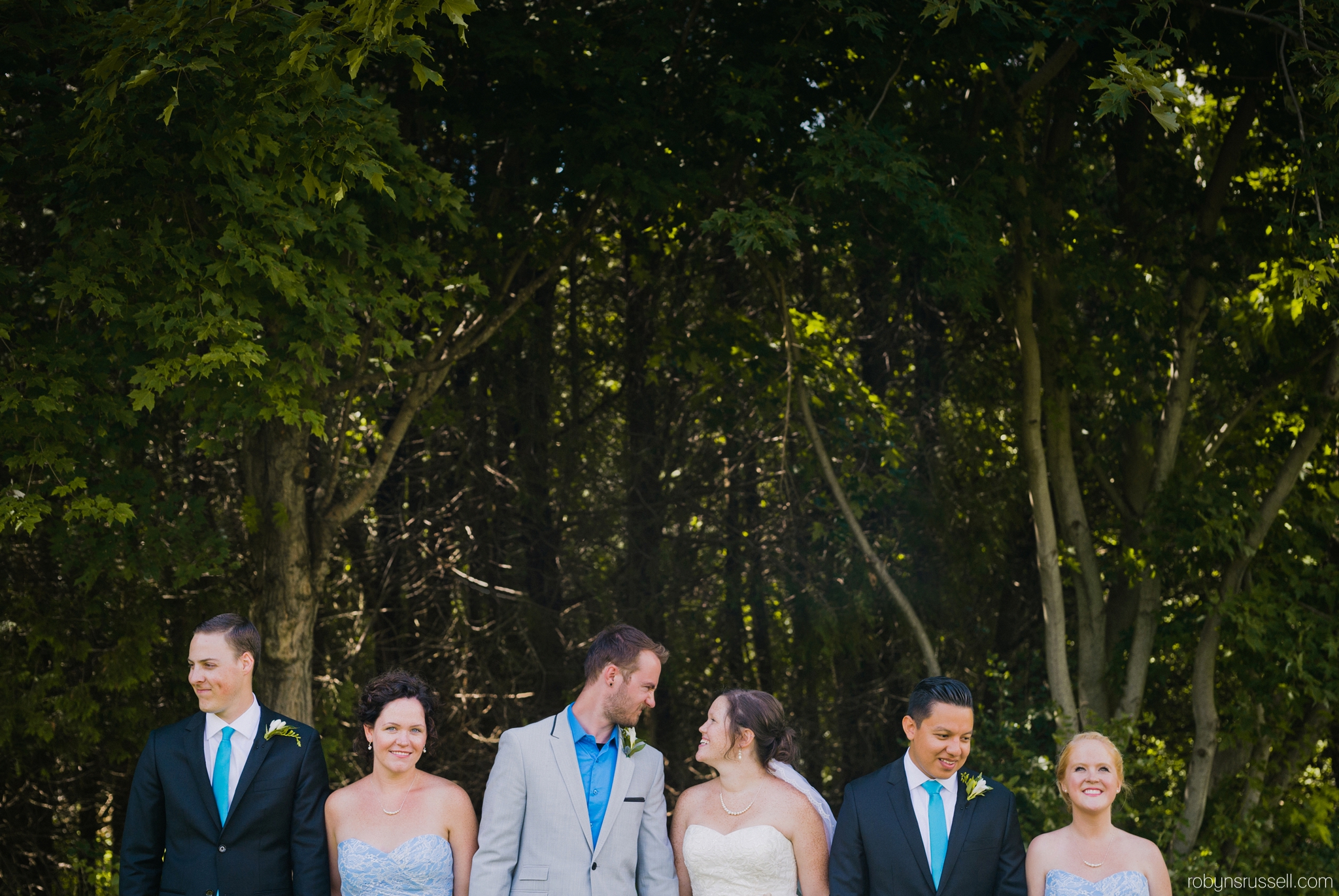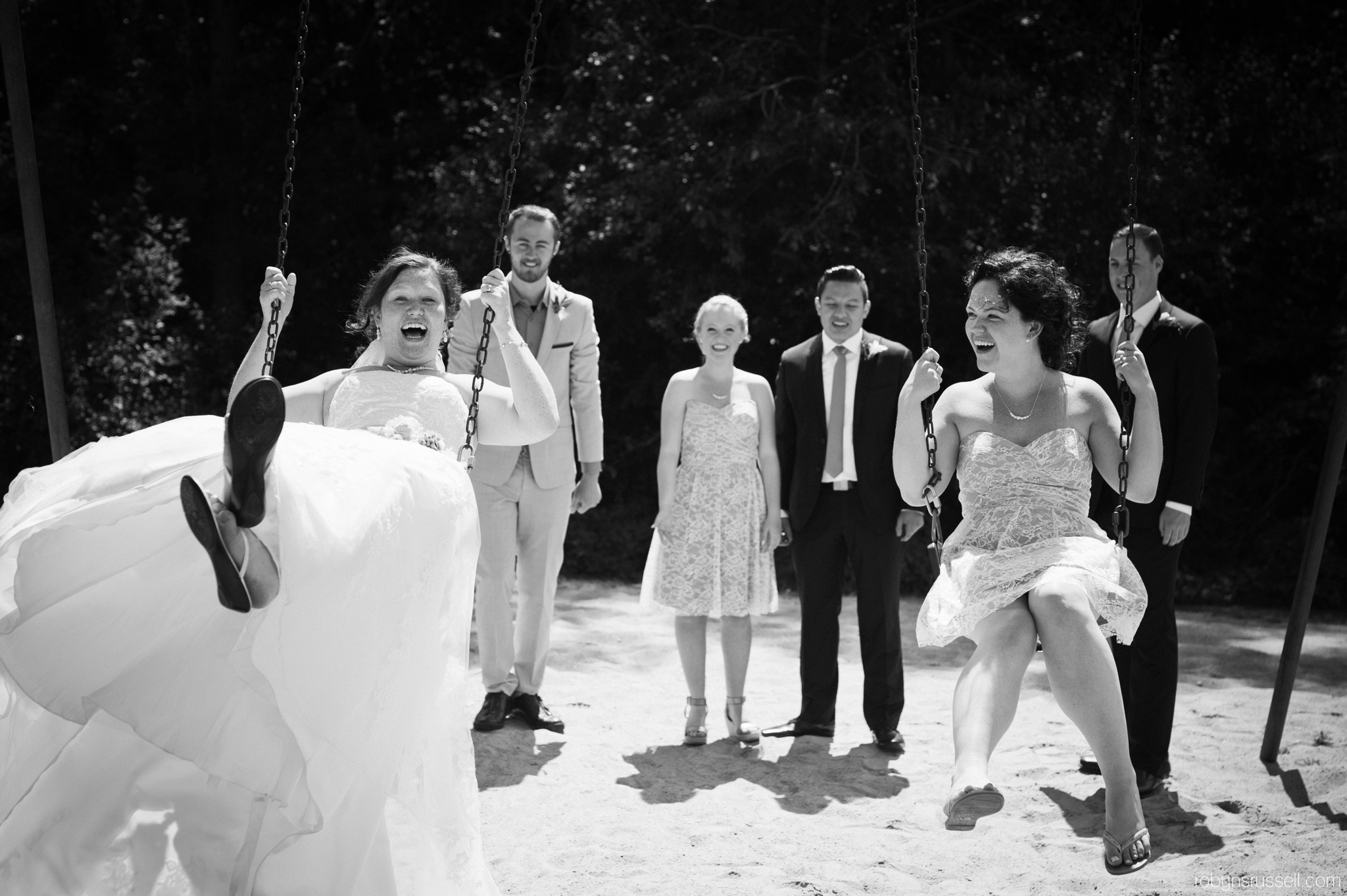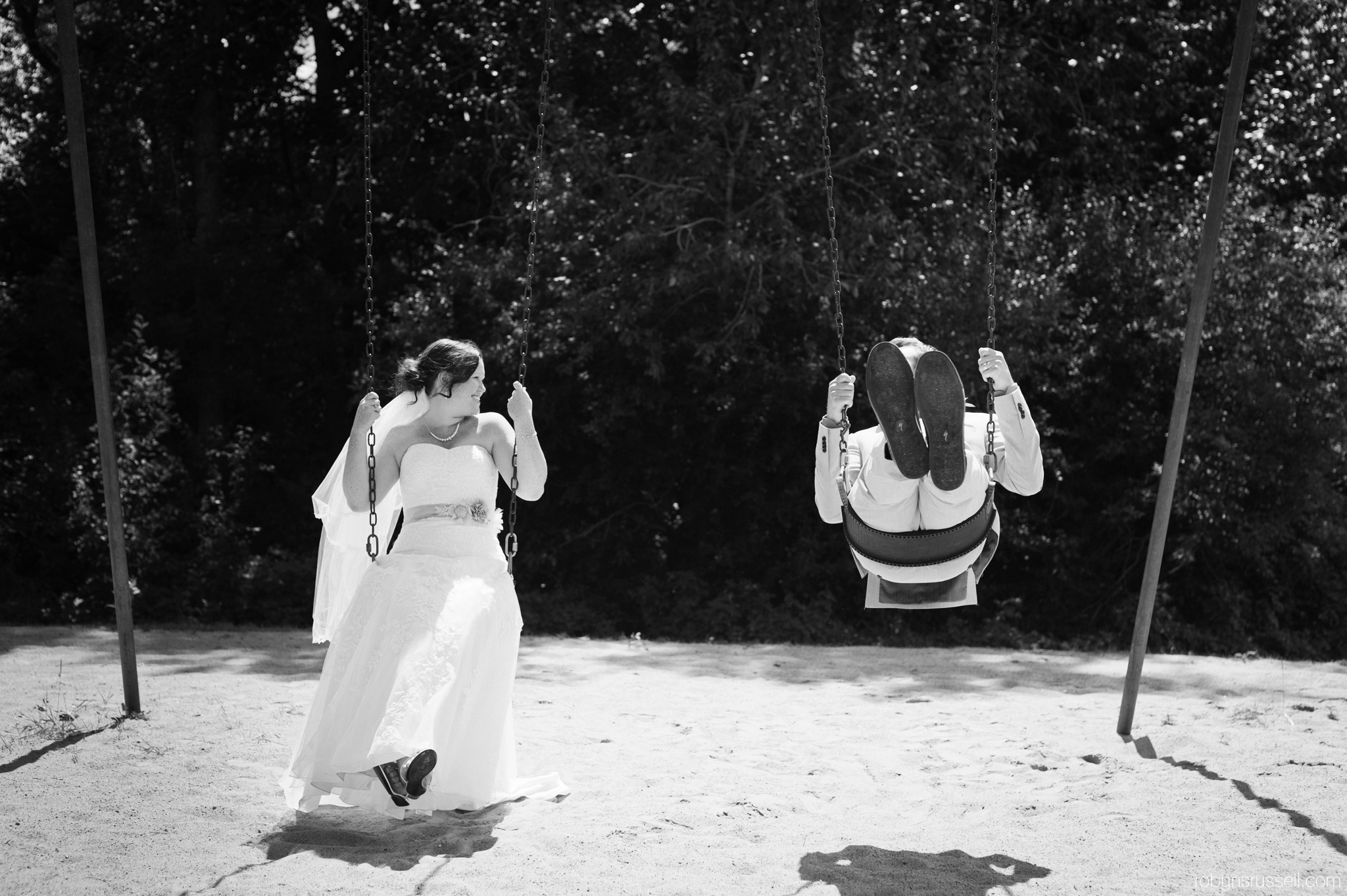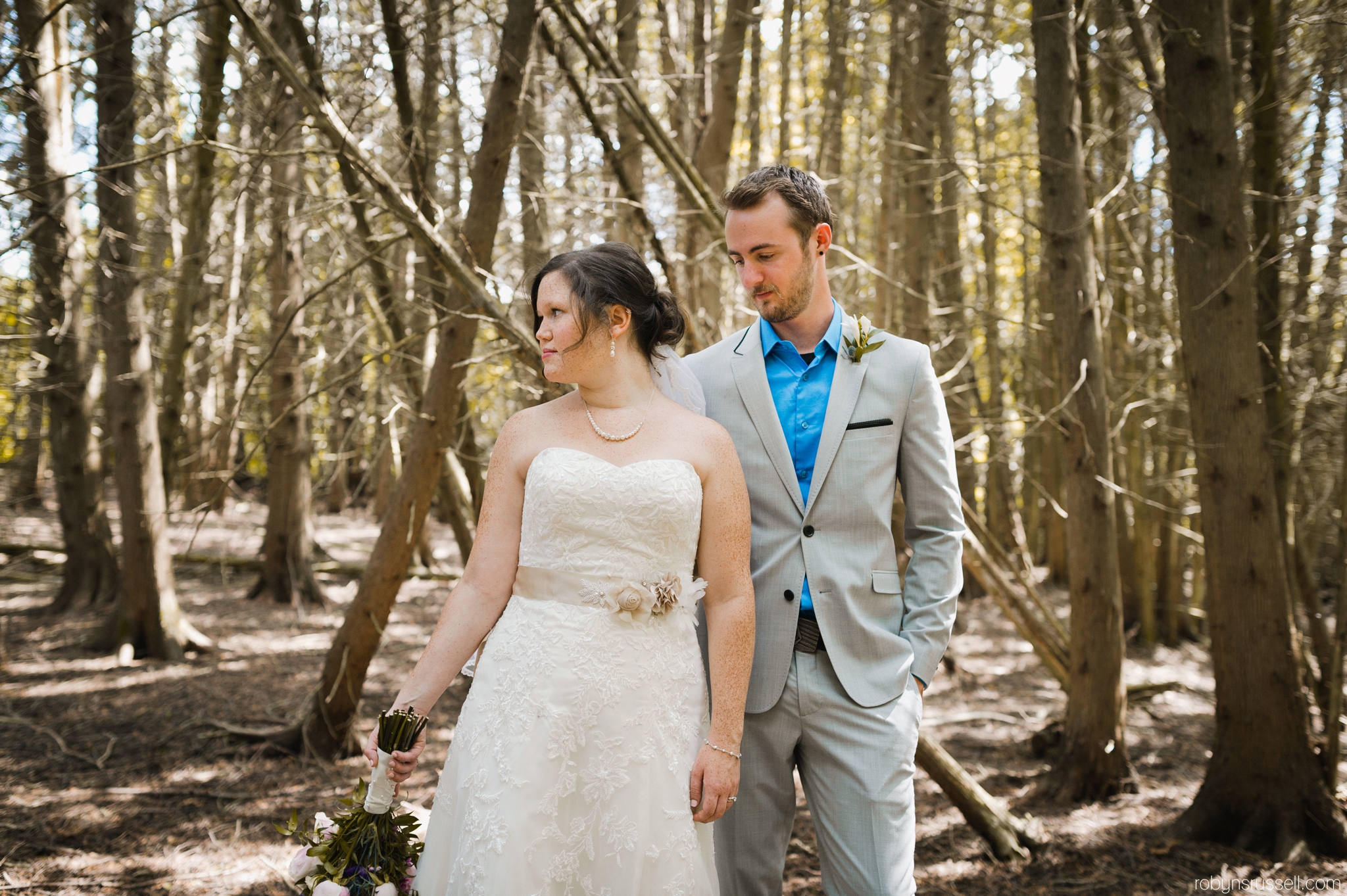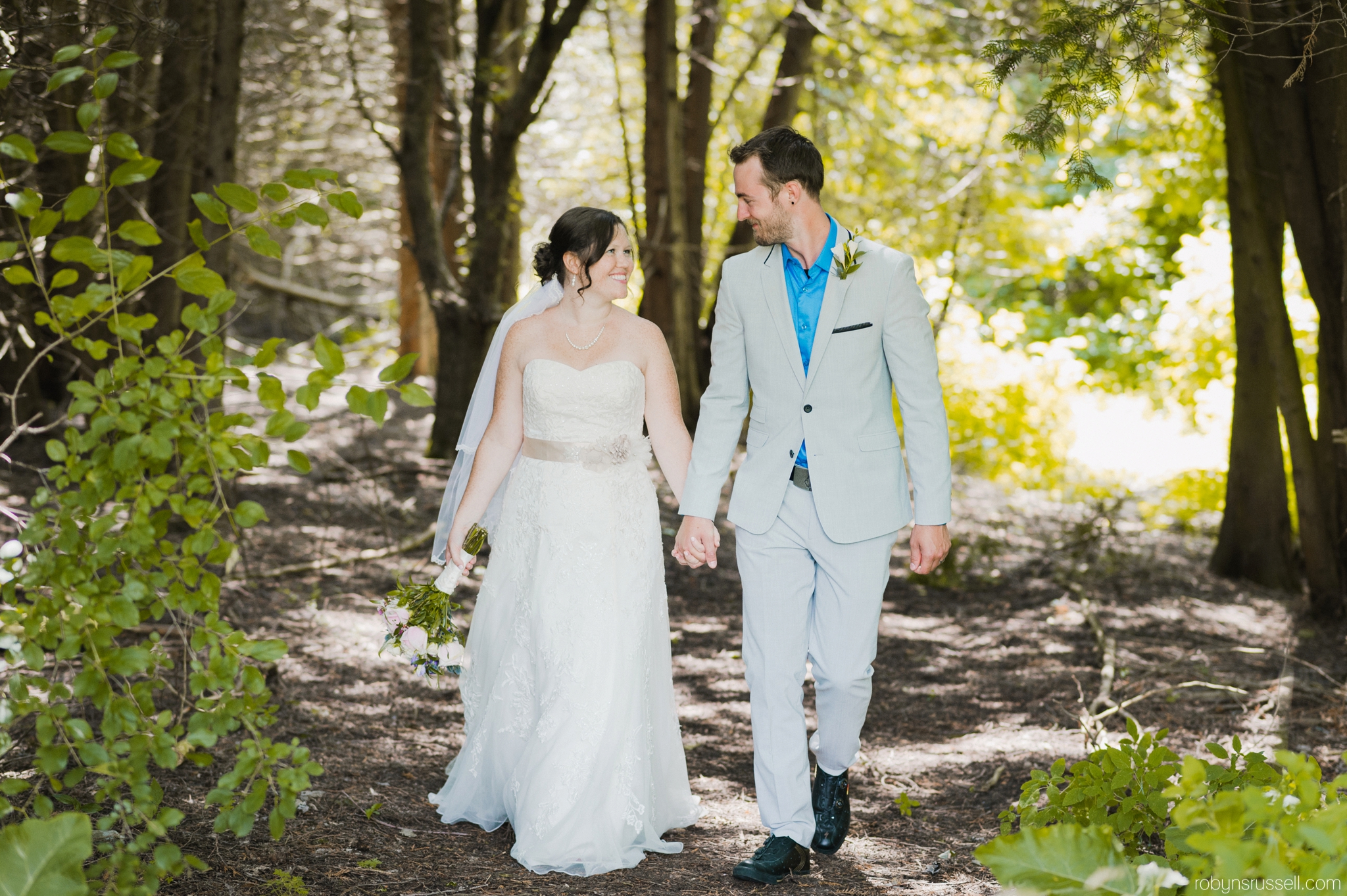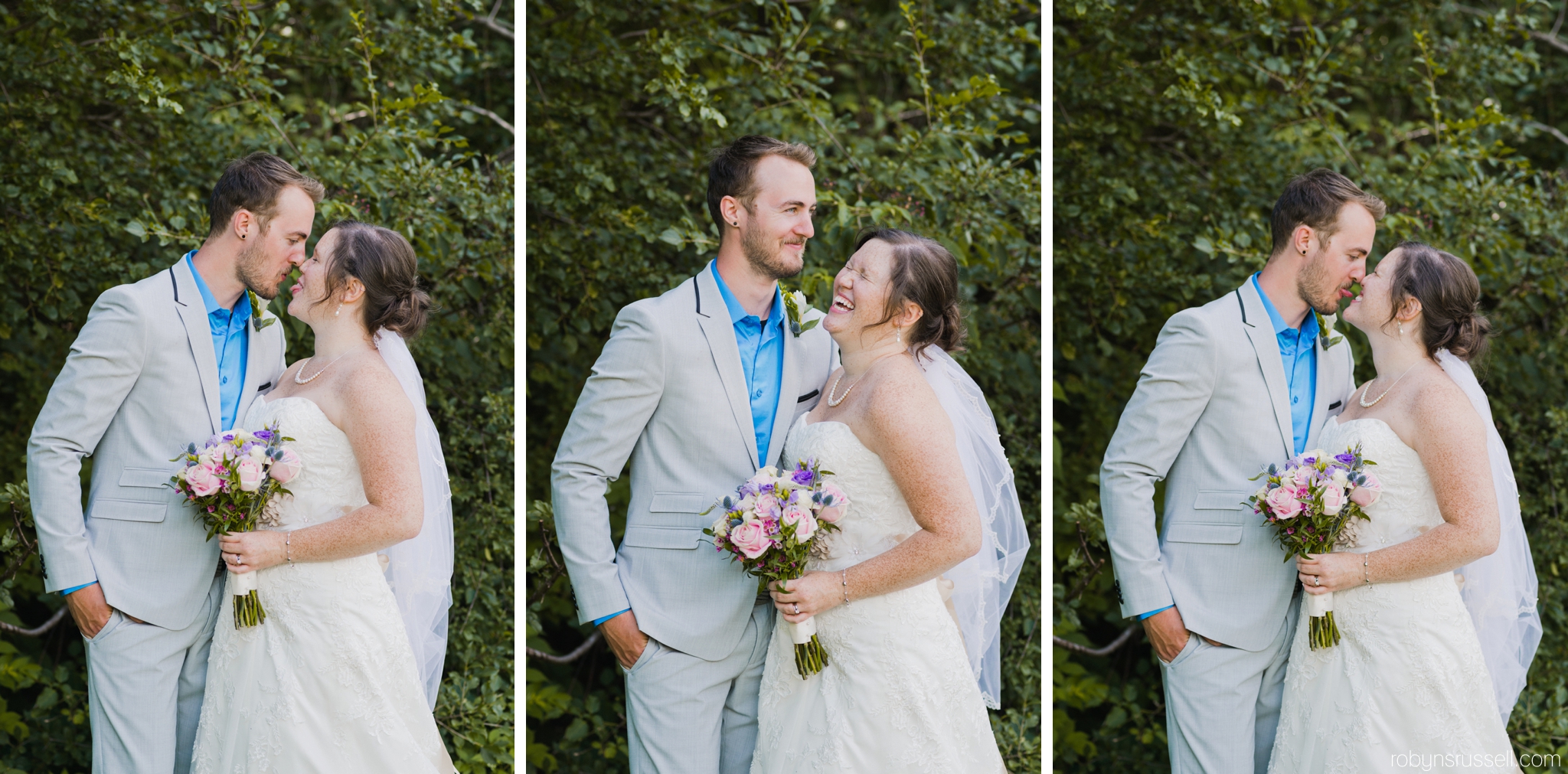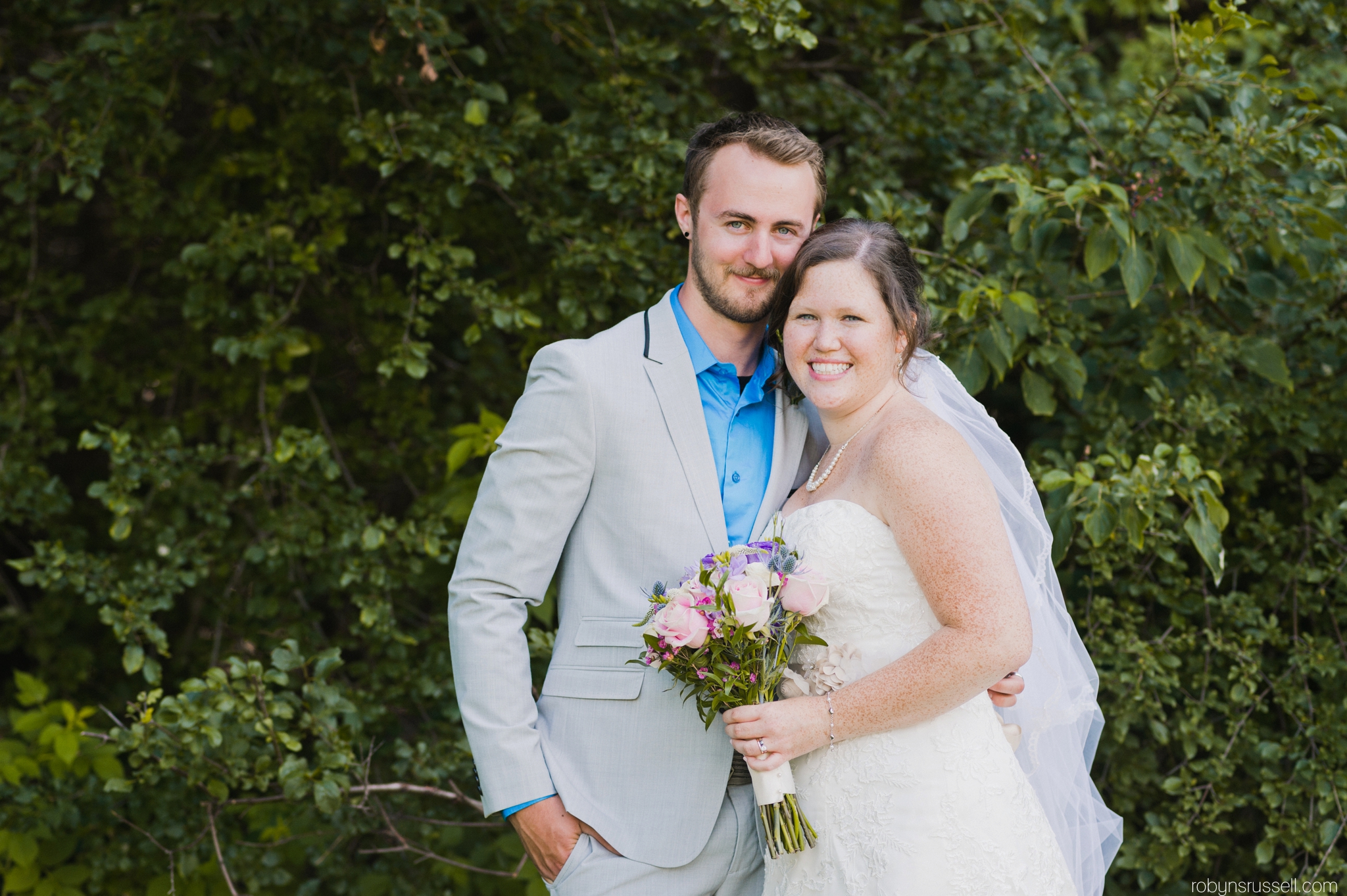 We had enough time to sneak away for a drink so we left Belwood Lake and headed into Fergus for a beer at the Brew House. I loved when they walked in. The staff. The patrons. People's eyes lit up as they grinned with excitement for them. It's not every day you see a bride and groom walk into the local watering hole.
We only had about 15 minutes before we needed to be back. We enjoyed a bit of time with the guests before the yummy dinner and reception began. Y'all, they served BBQ ribs. Oh yes. The epitome of summer. And damn, the ribs were good. And yes, I might have eaten mine with a fork. I had to keep my trigger fingers clean after all ;)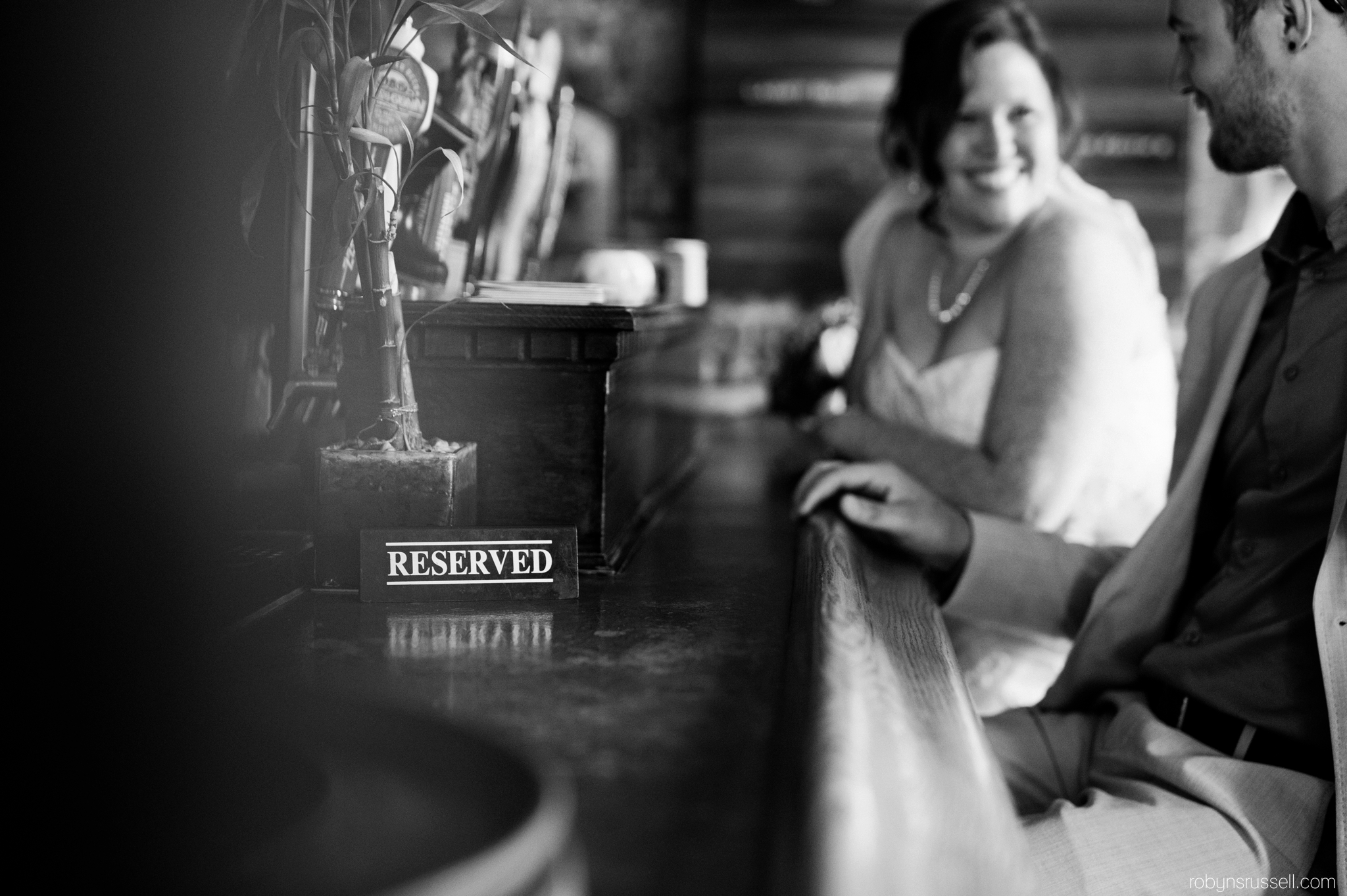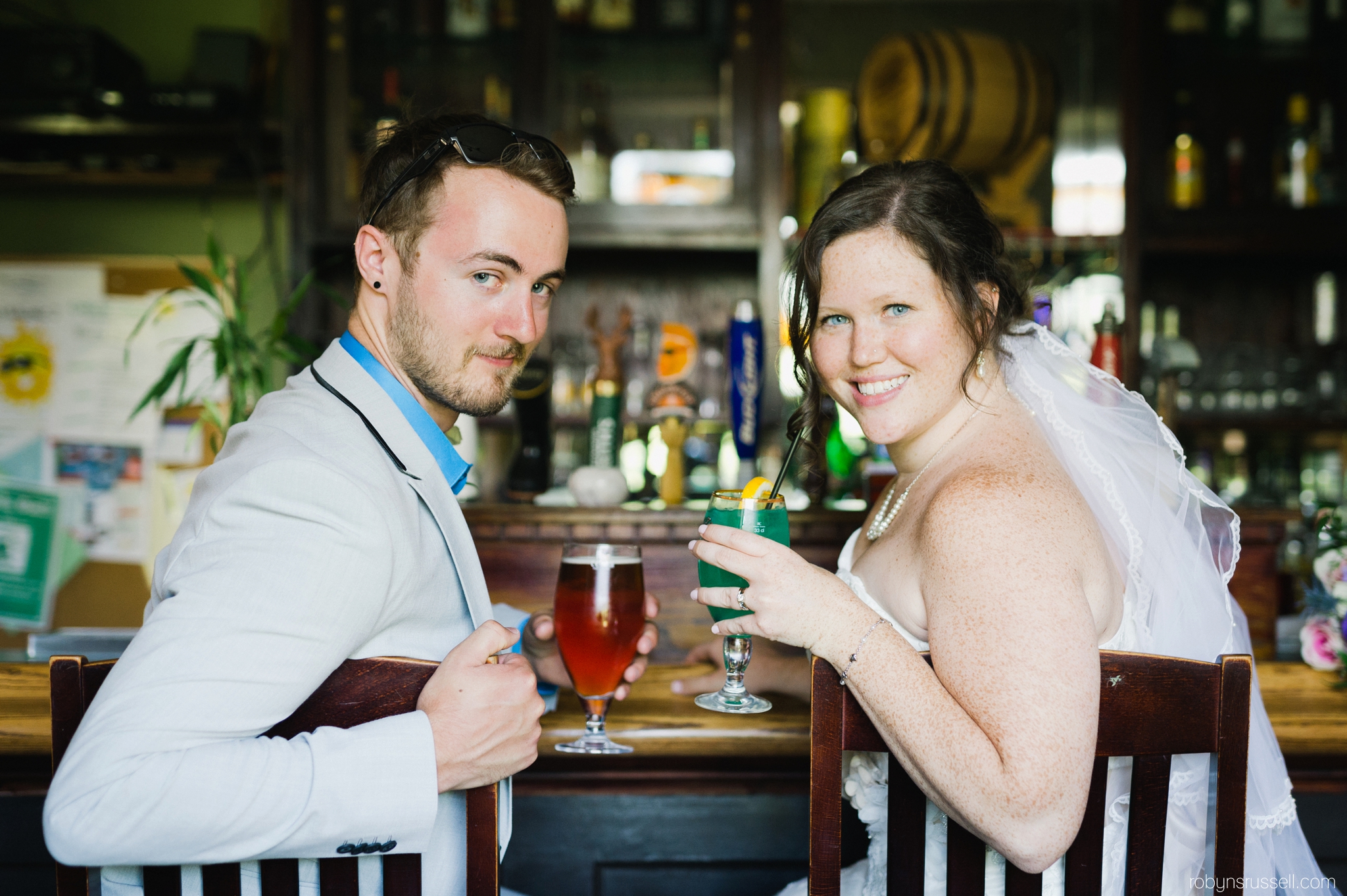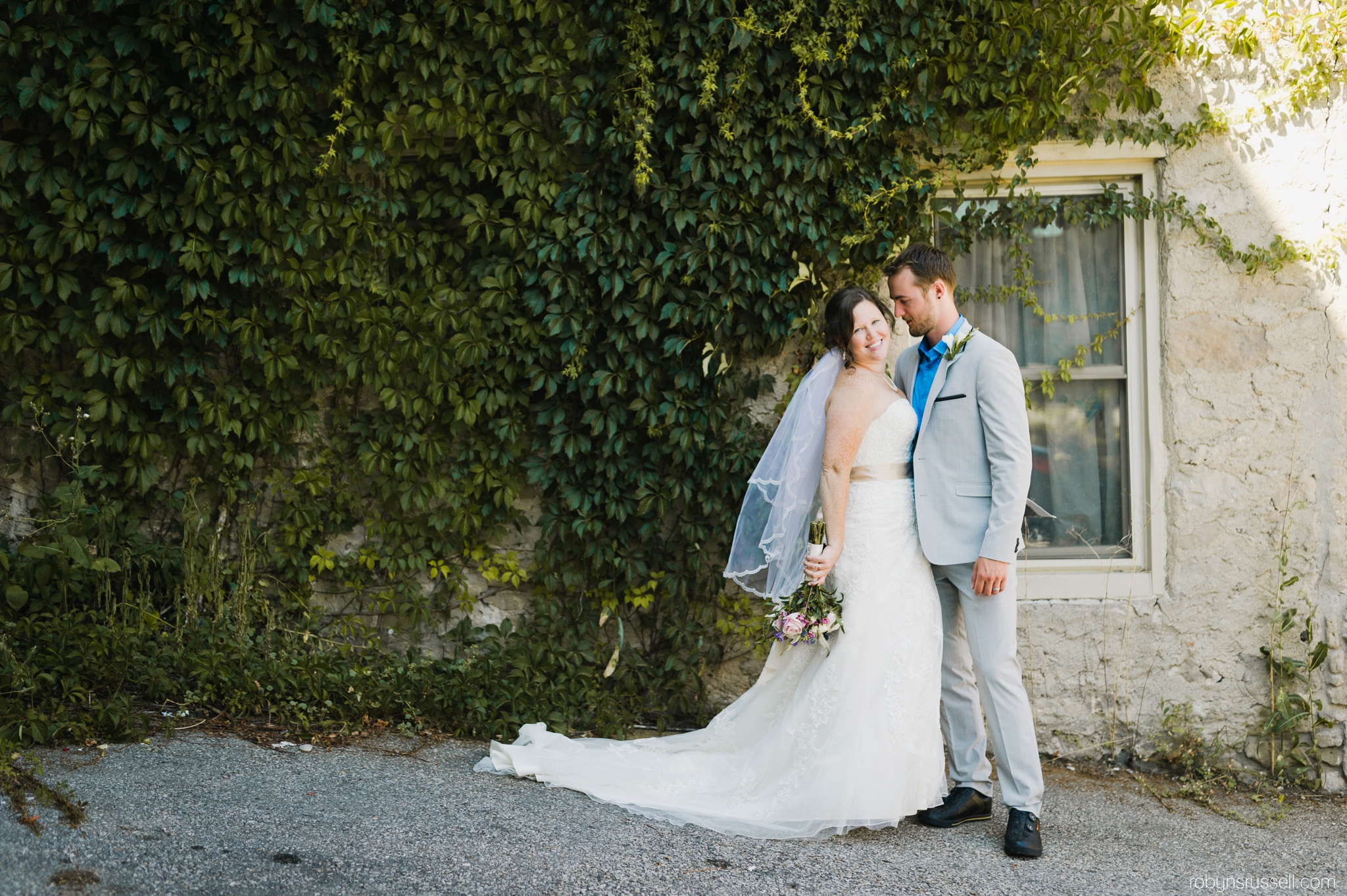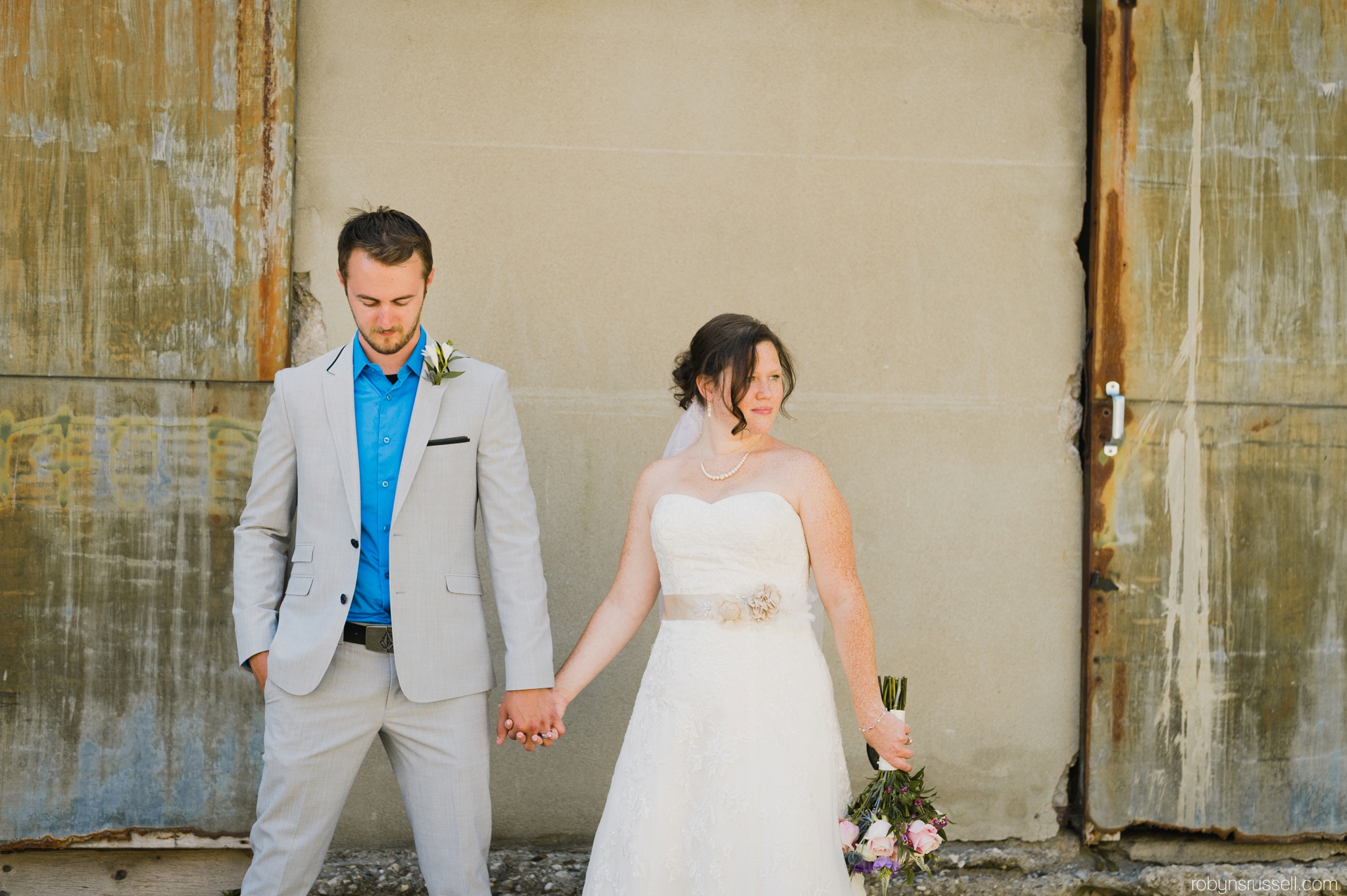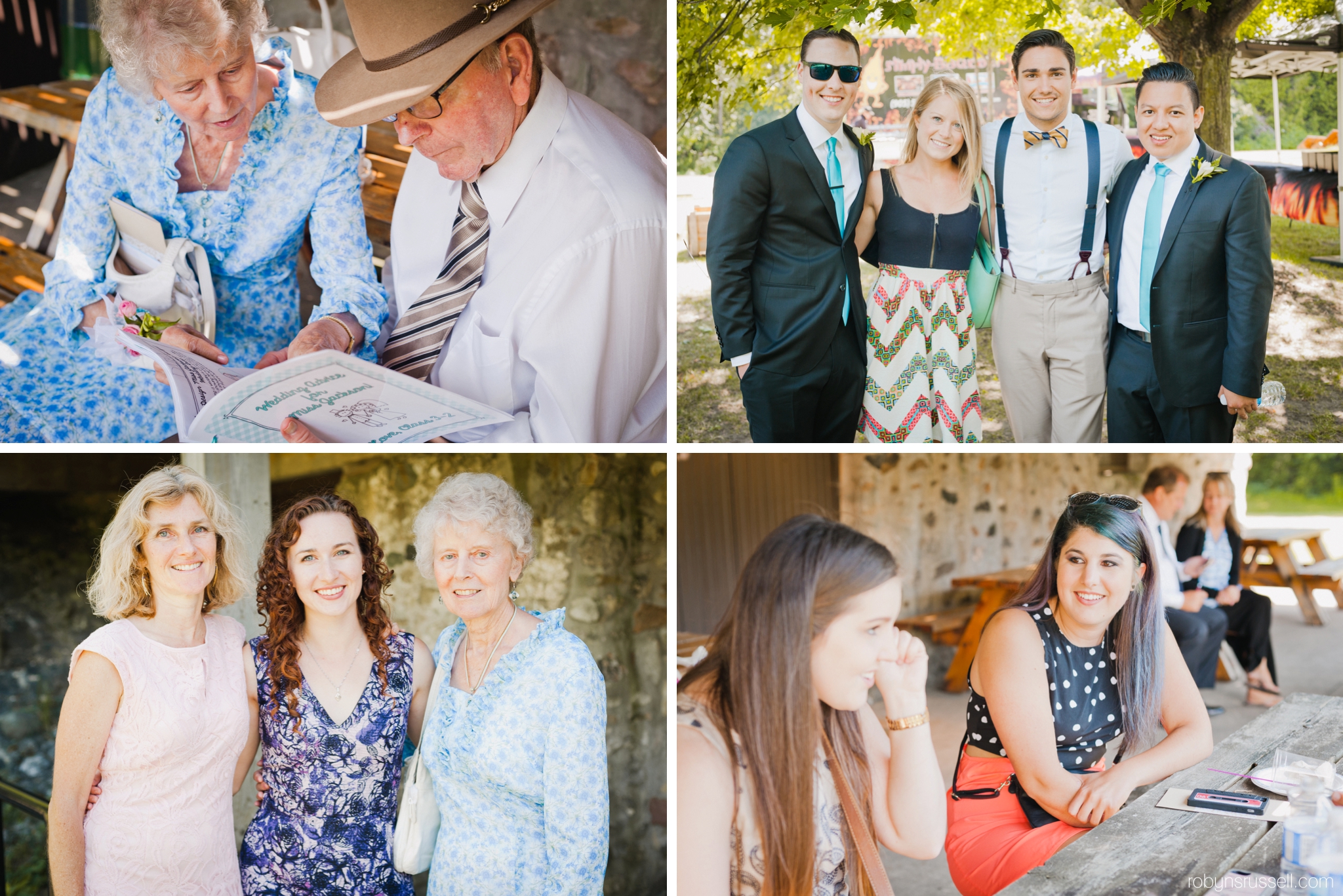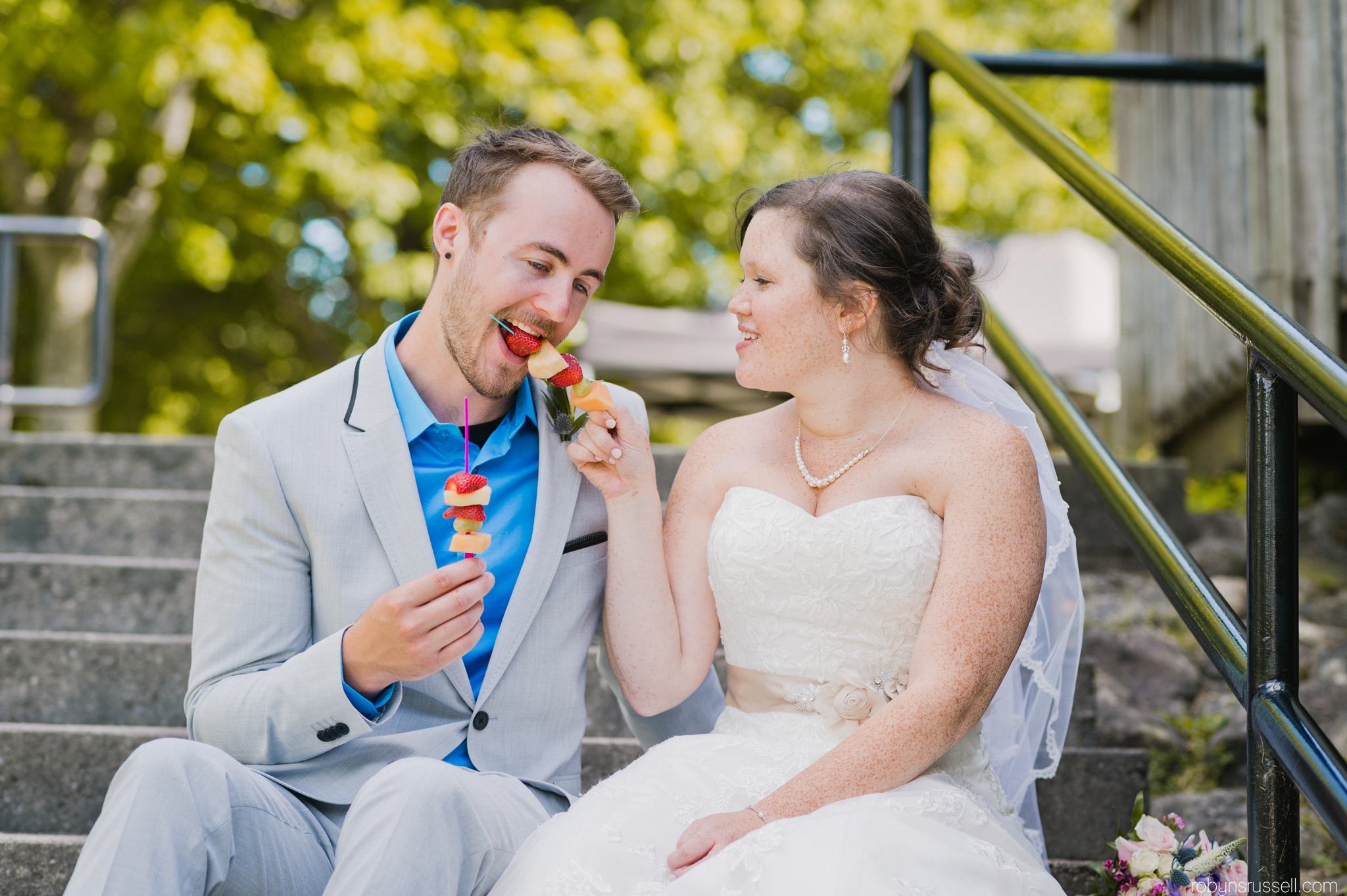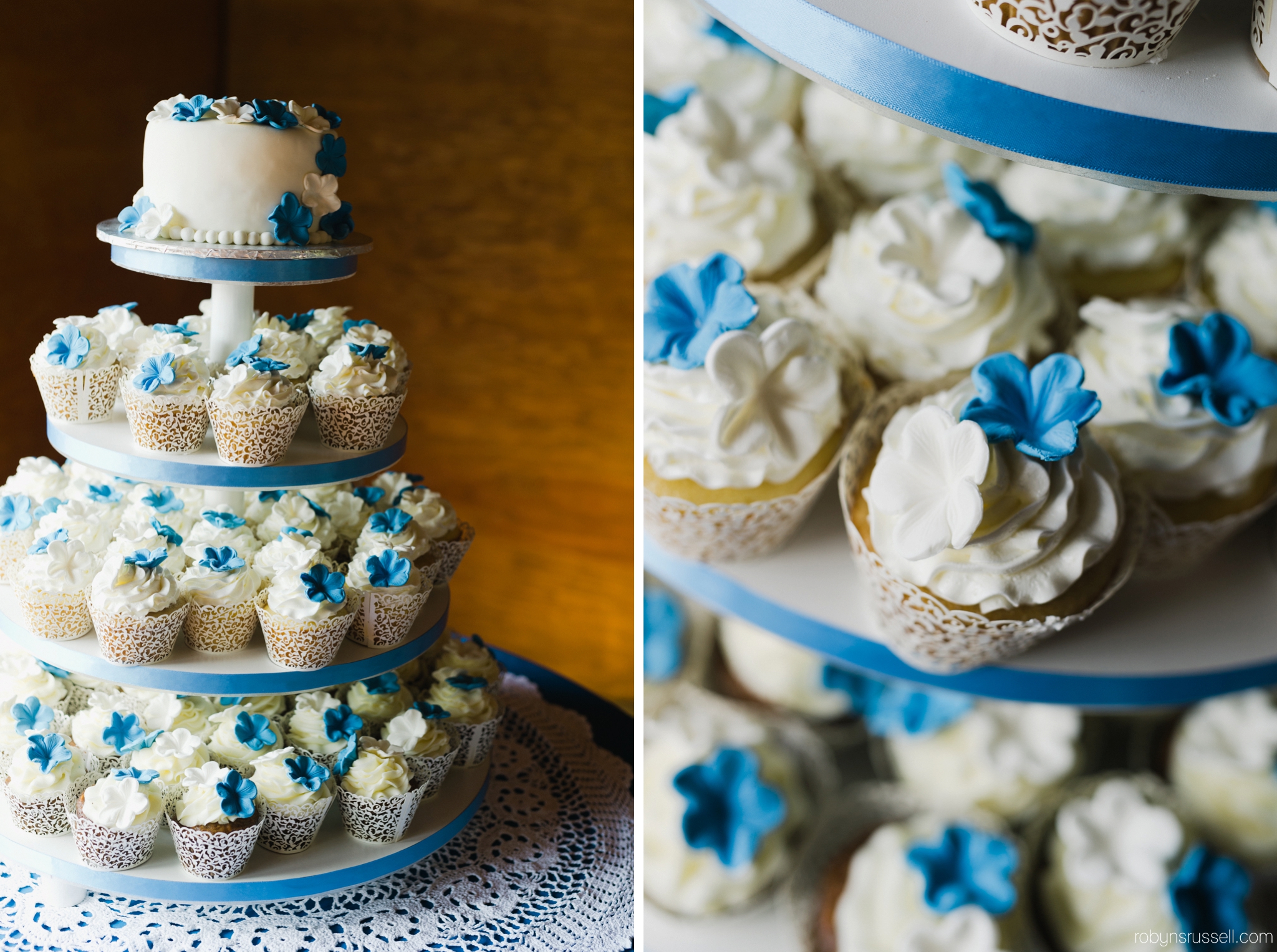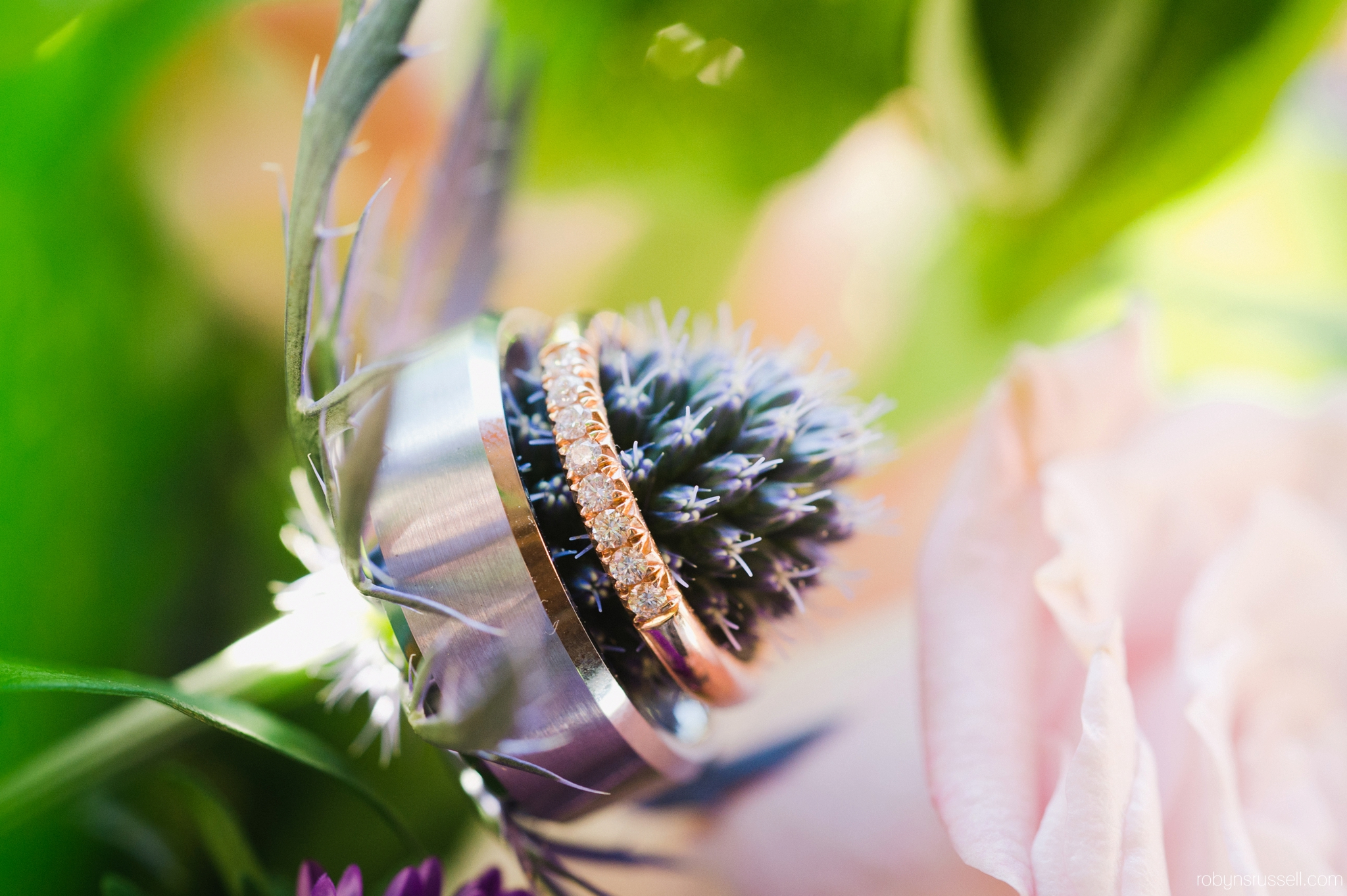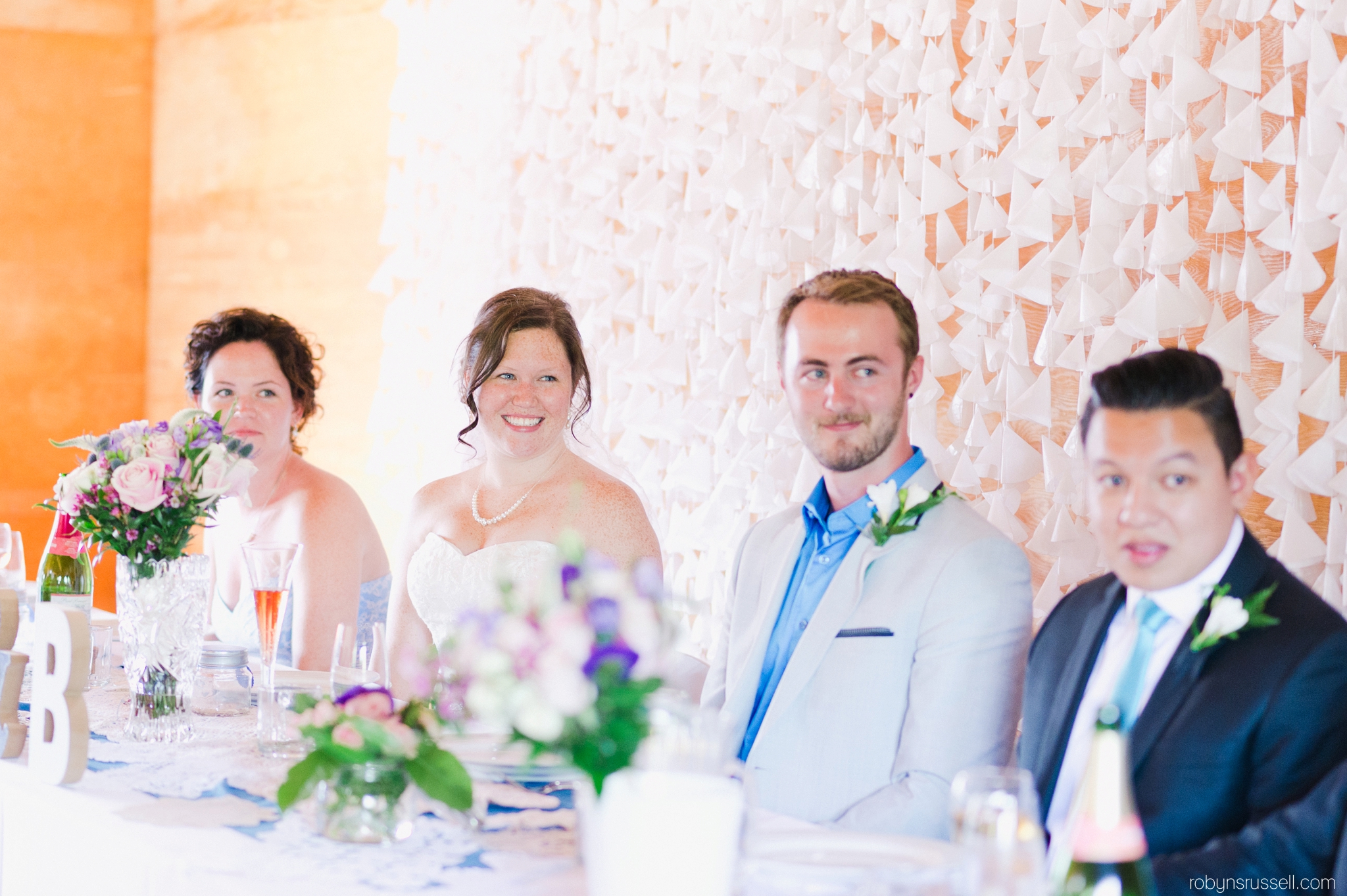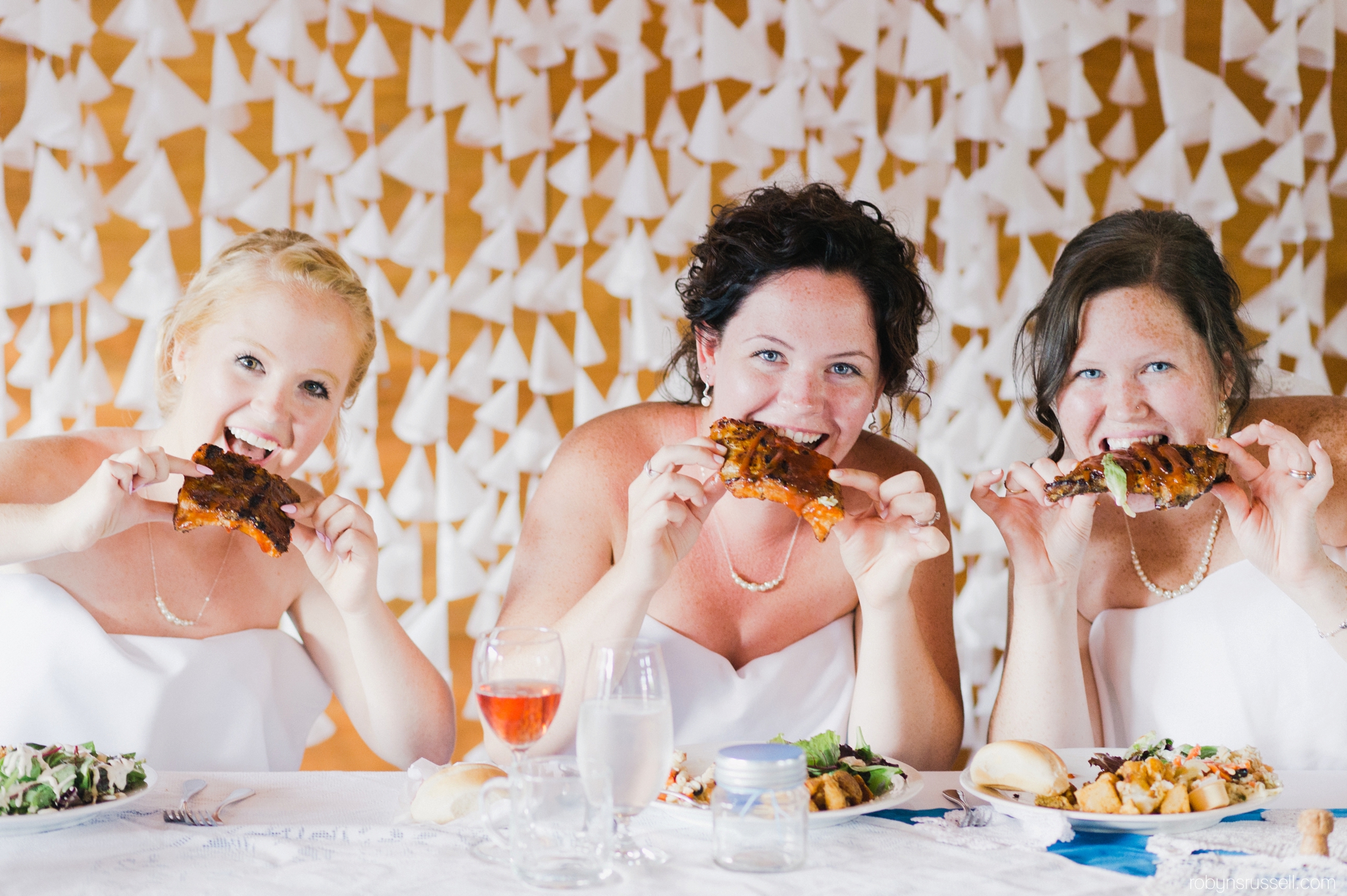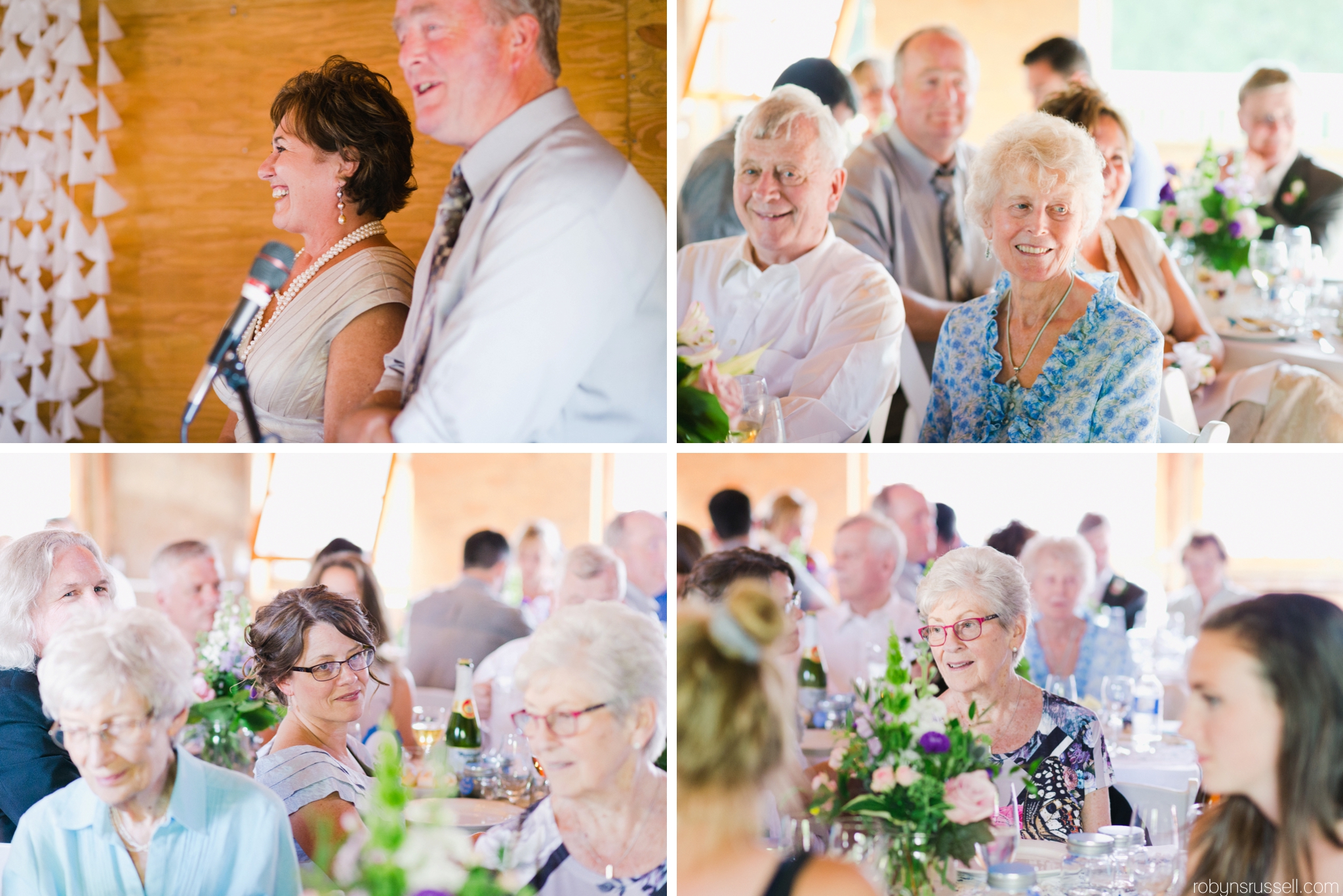 I don't mean to single out Emilie's parents, Karen and Jack, but I have to tell you guys, Jack's speech had me in tears. I mean, slobbery tears. Tears I couldn't control. None of us could. It was one of the best speeches and tributes I've simply ever heard (and I see and hear a lot). And it is something I will never forget, so thank you for that Jack. I'm pretty sure everyone who was there won't forget it either.
Once speeches were done, Emilie and Brenon cut the cake (see the adorable photo of Emilie tasting her cake below) and we gathered outside for a few more photos before everyone went home. No dance. Just a lovely summer day affair. It was simple. It was sweet. It was perfectly Emilie and Brenon and it was one of my favourite weddings this year.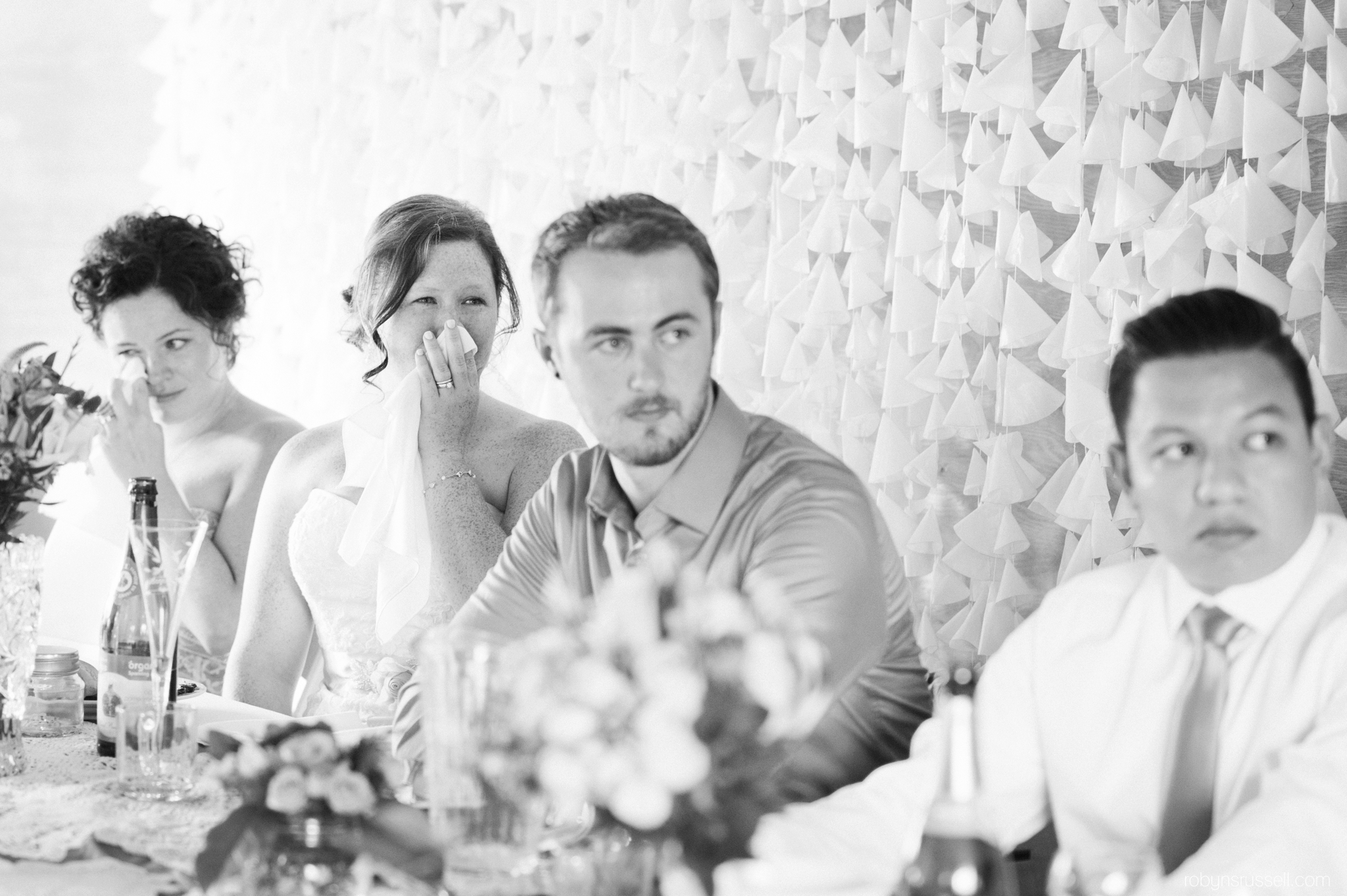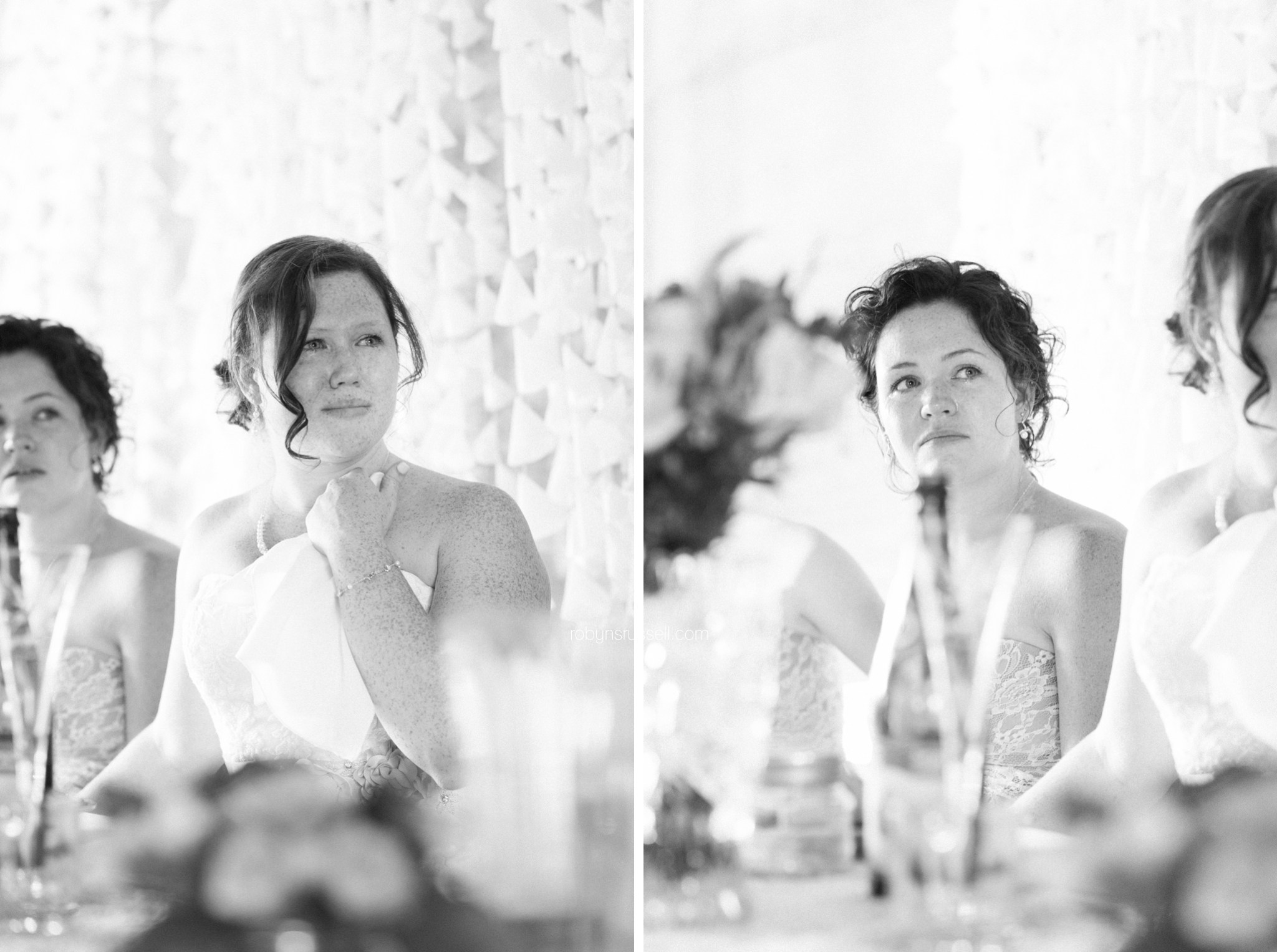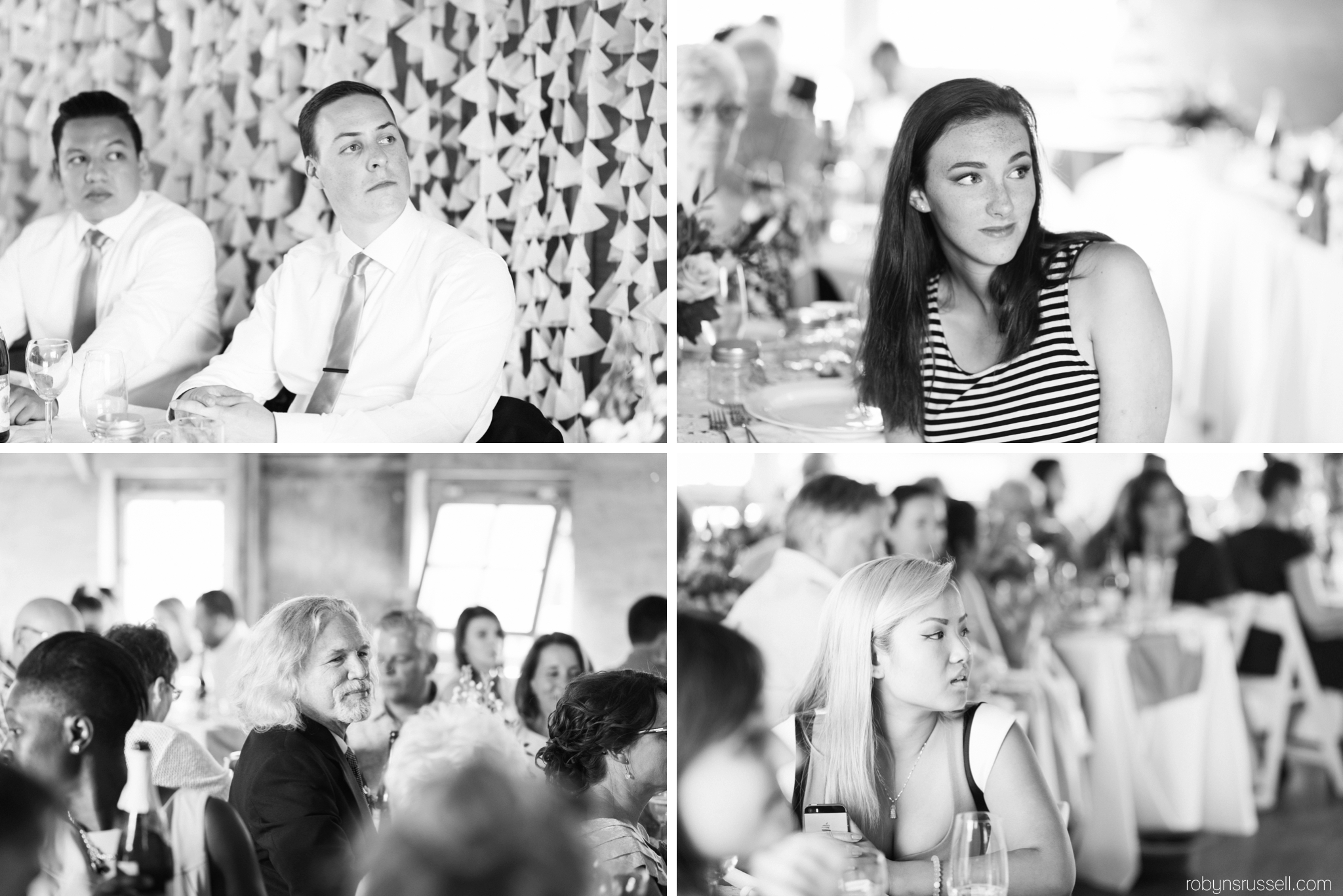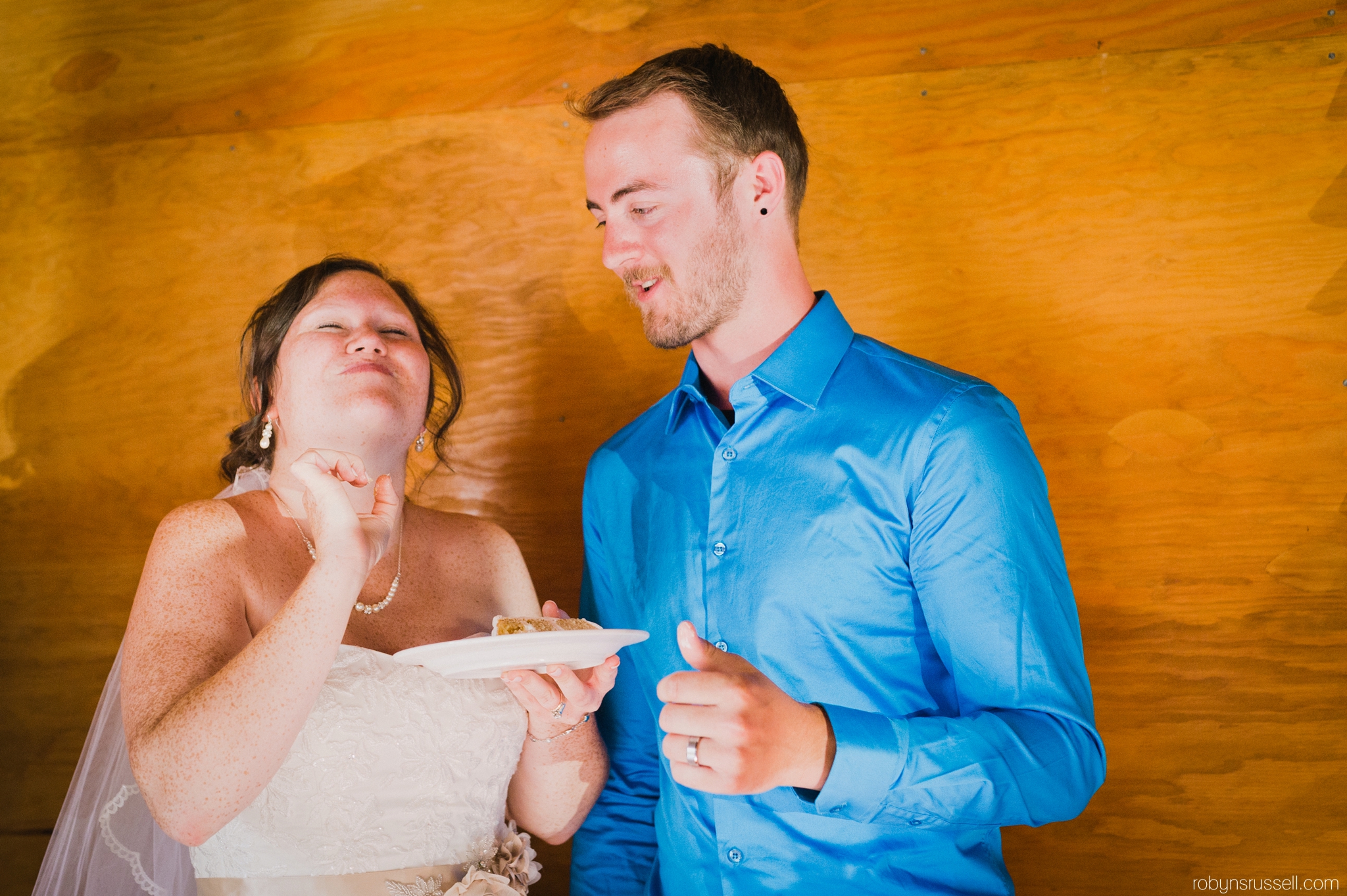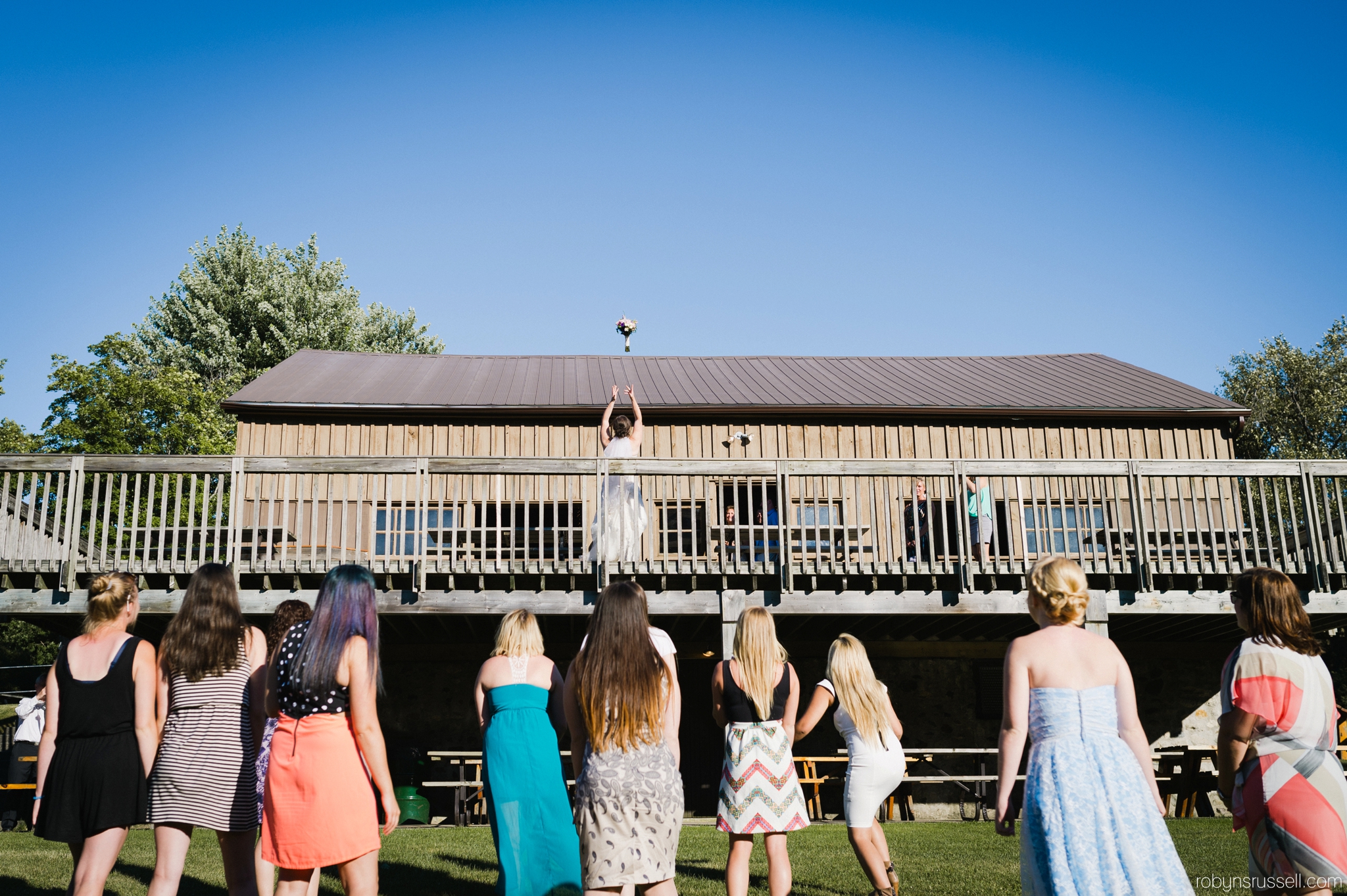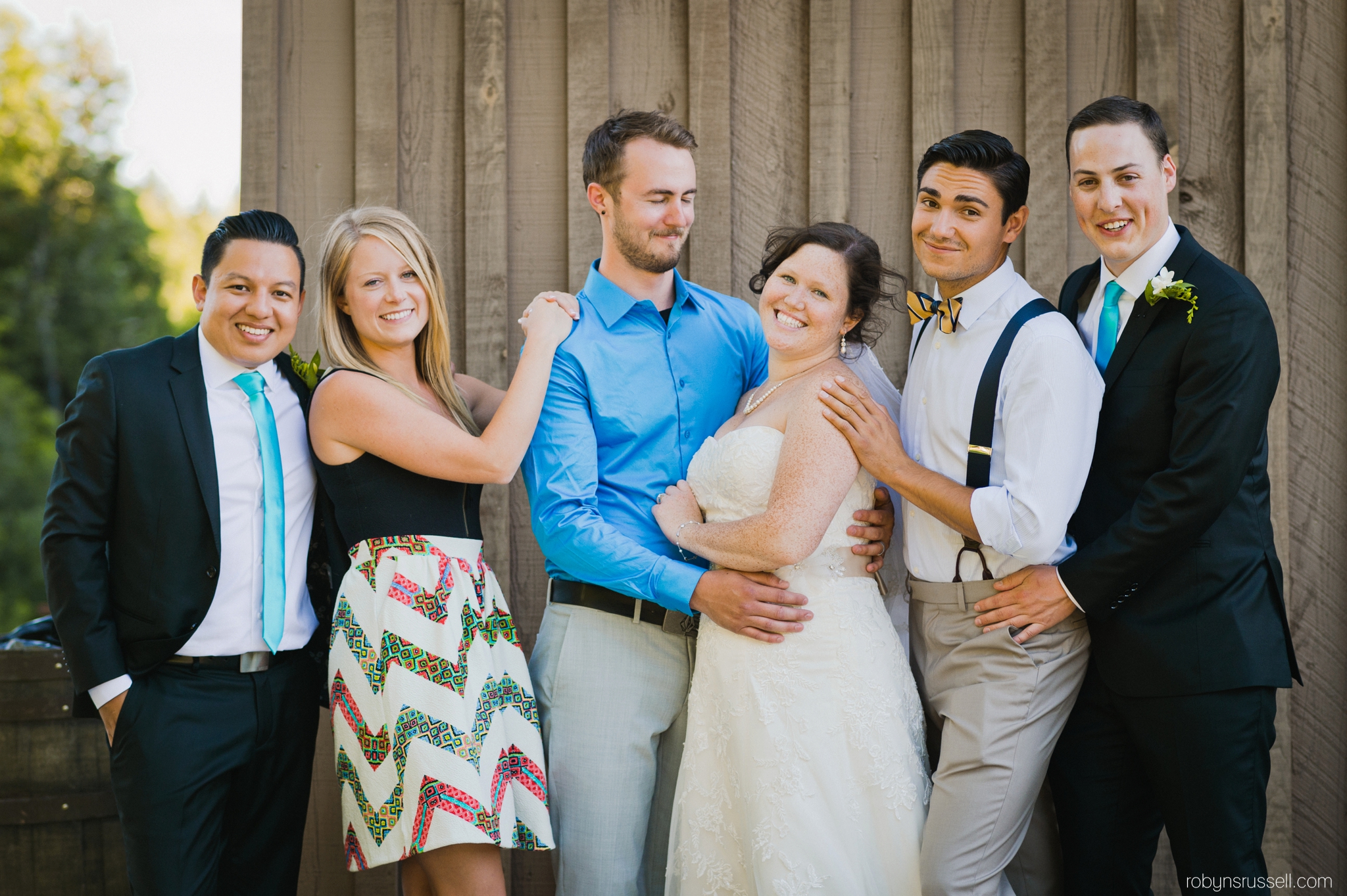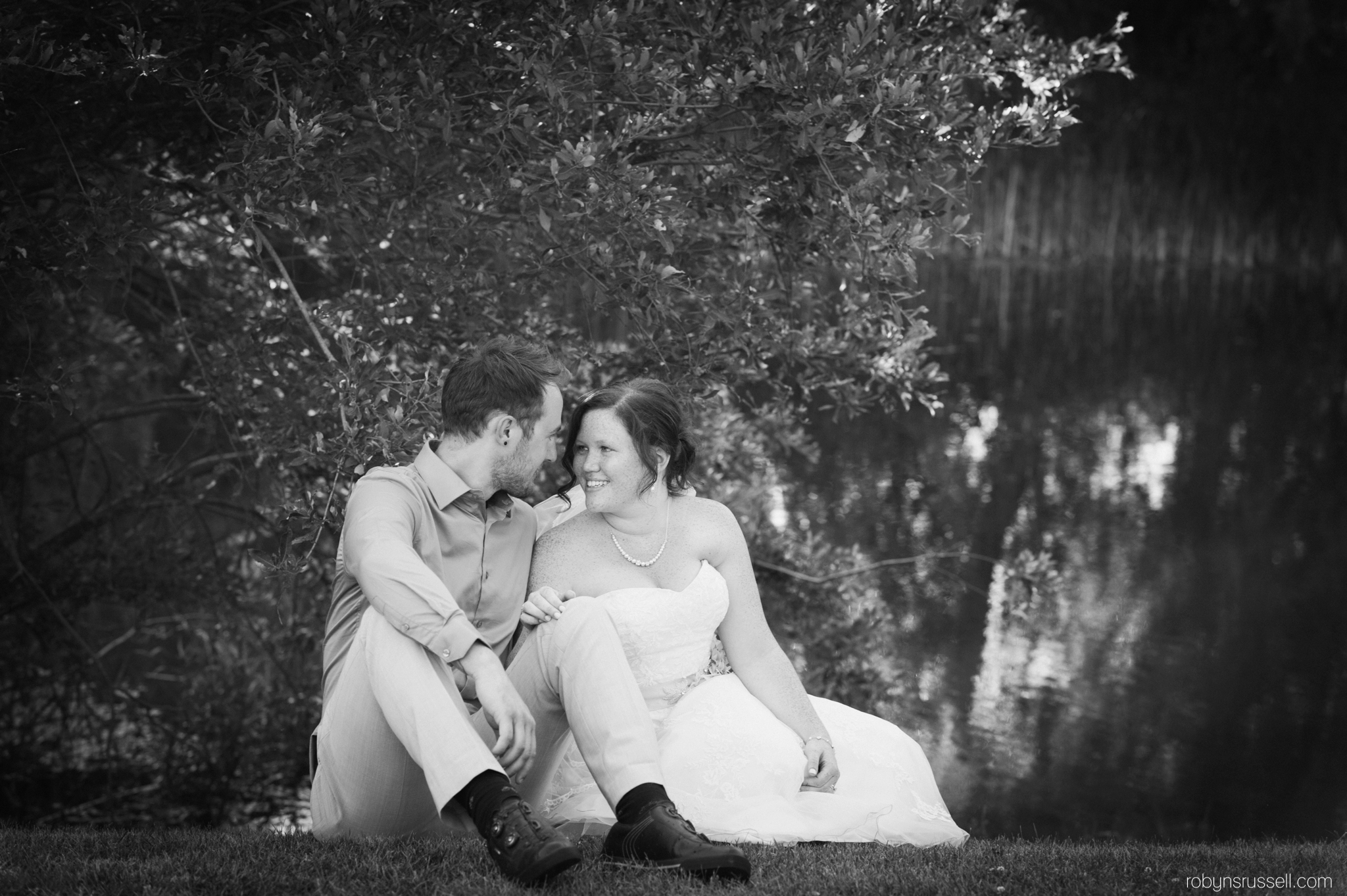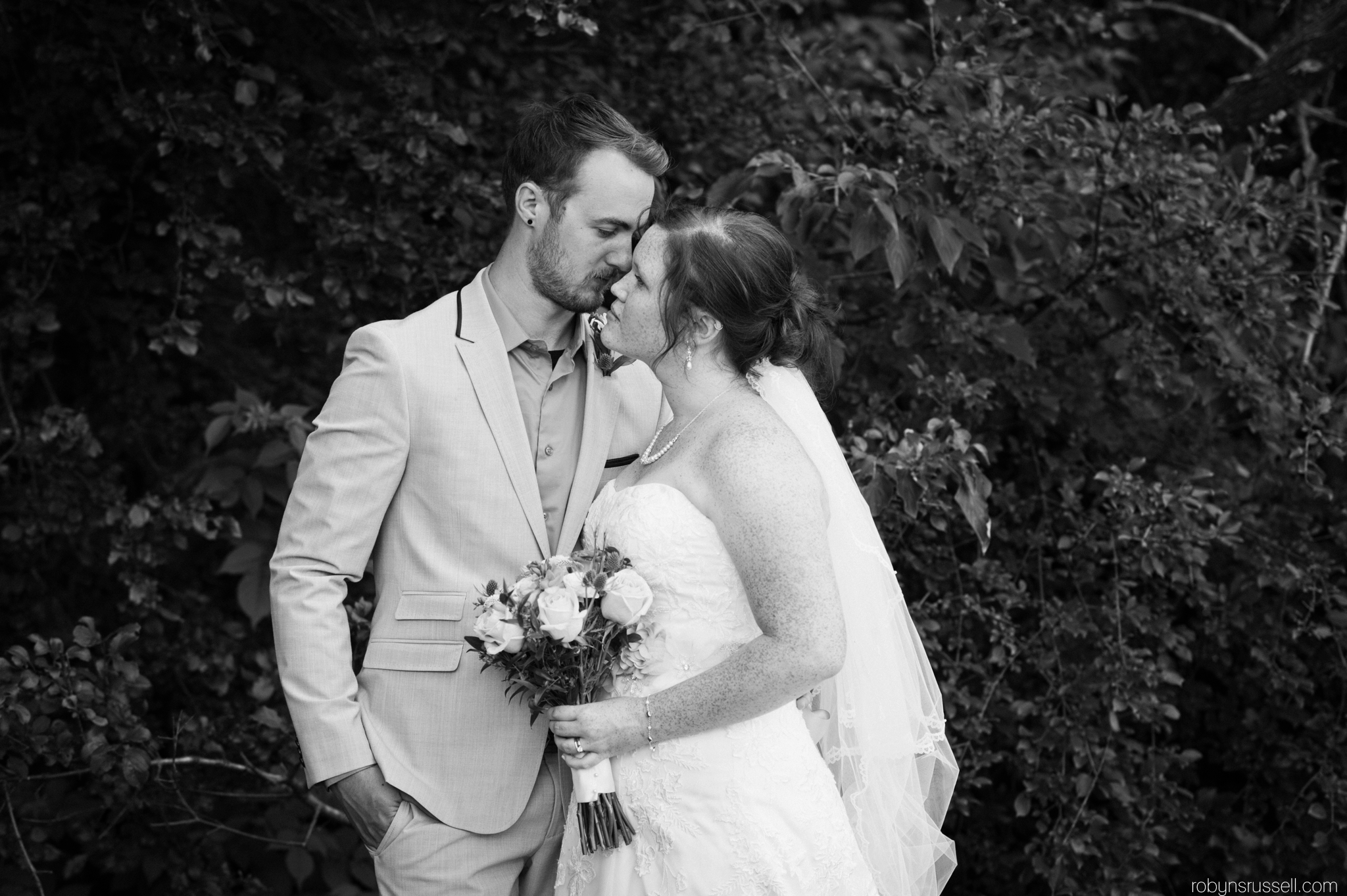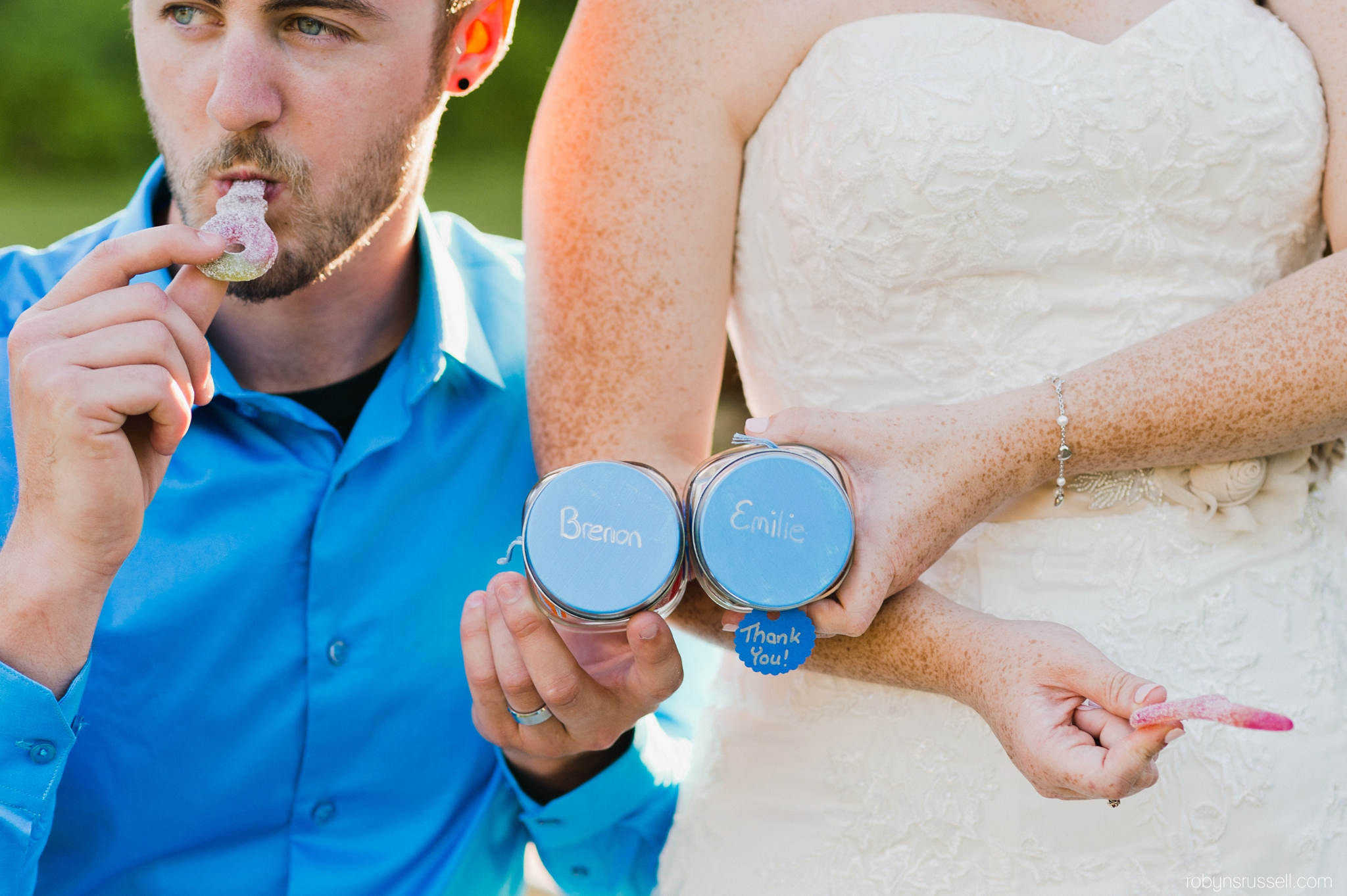 Thank you for trusting me with your wedding day and your love. Emilie and Brenon, you did it. It was amazing. It was true. It was sweet and savoury. It was delicious.
These moments will live on forever and I'm so happy I could finally share it with you and the world. For that, I am and will always be eternally grateful. Robyn xo
Bridal Dress: David's Bridal
Bridesmaid Dresses: Best for Bride
Groosmen Attire: Indochino
Jeweller: Keith Williams at Williams Distinctive Gems
Florist: Gloria at Millgrove Greenhouses
MUAH: Allysa at Amp Salon