Ahh… more blogging. Here we go. Getting caught up with all my summer weddings as we journey into fall. Starting off with the wonderful powerhouse couple, Julia and Michael, and their beautiful wedding set in Jordan at the sun drenched Cave Springs Vineyard and the impeccable Inn on the Twenty.
We started the day off with Michael and his groomsmen getting ready in Jordan, just a few houses down from Julia and her family.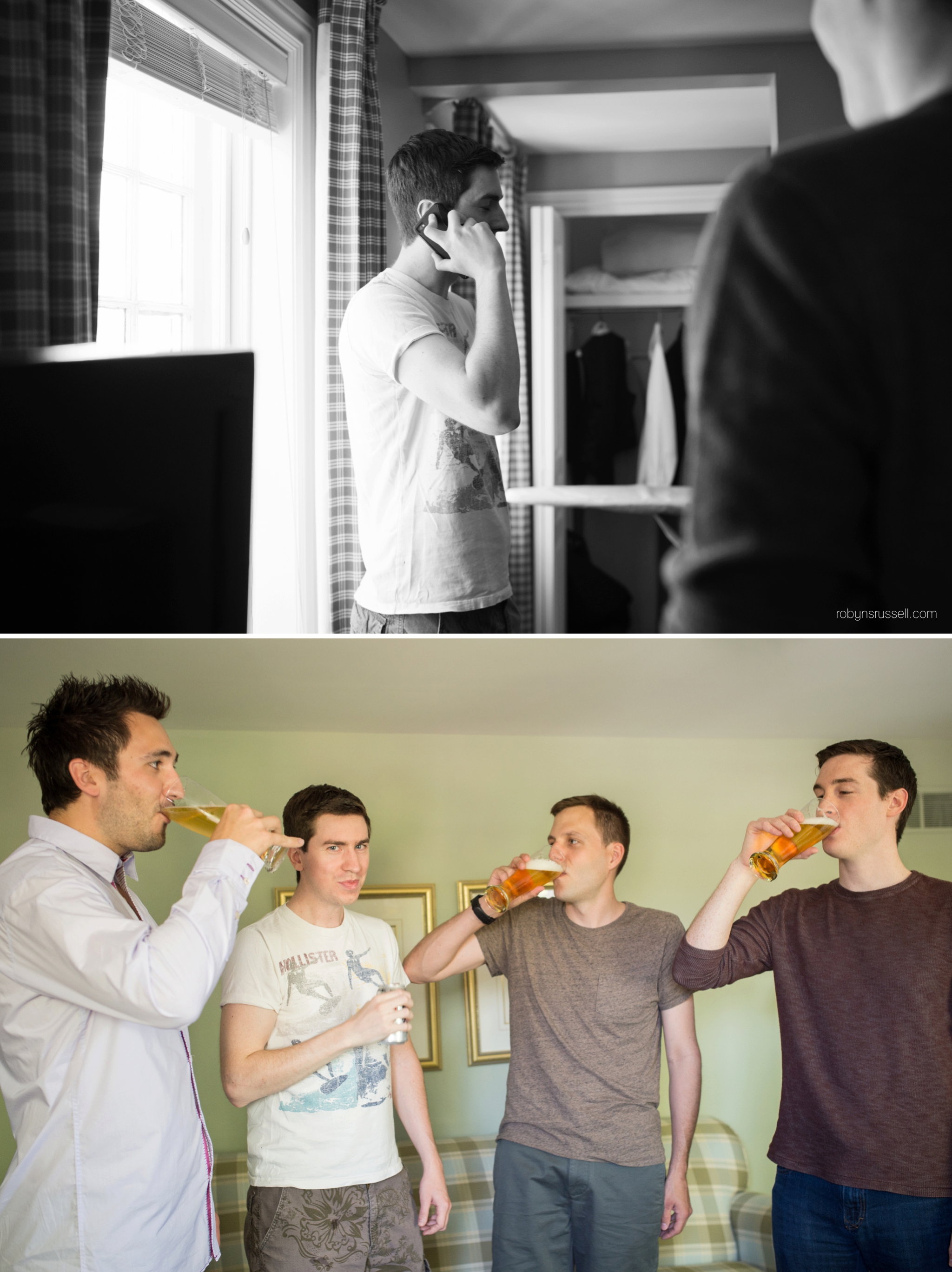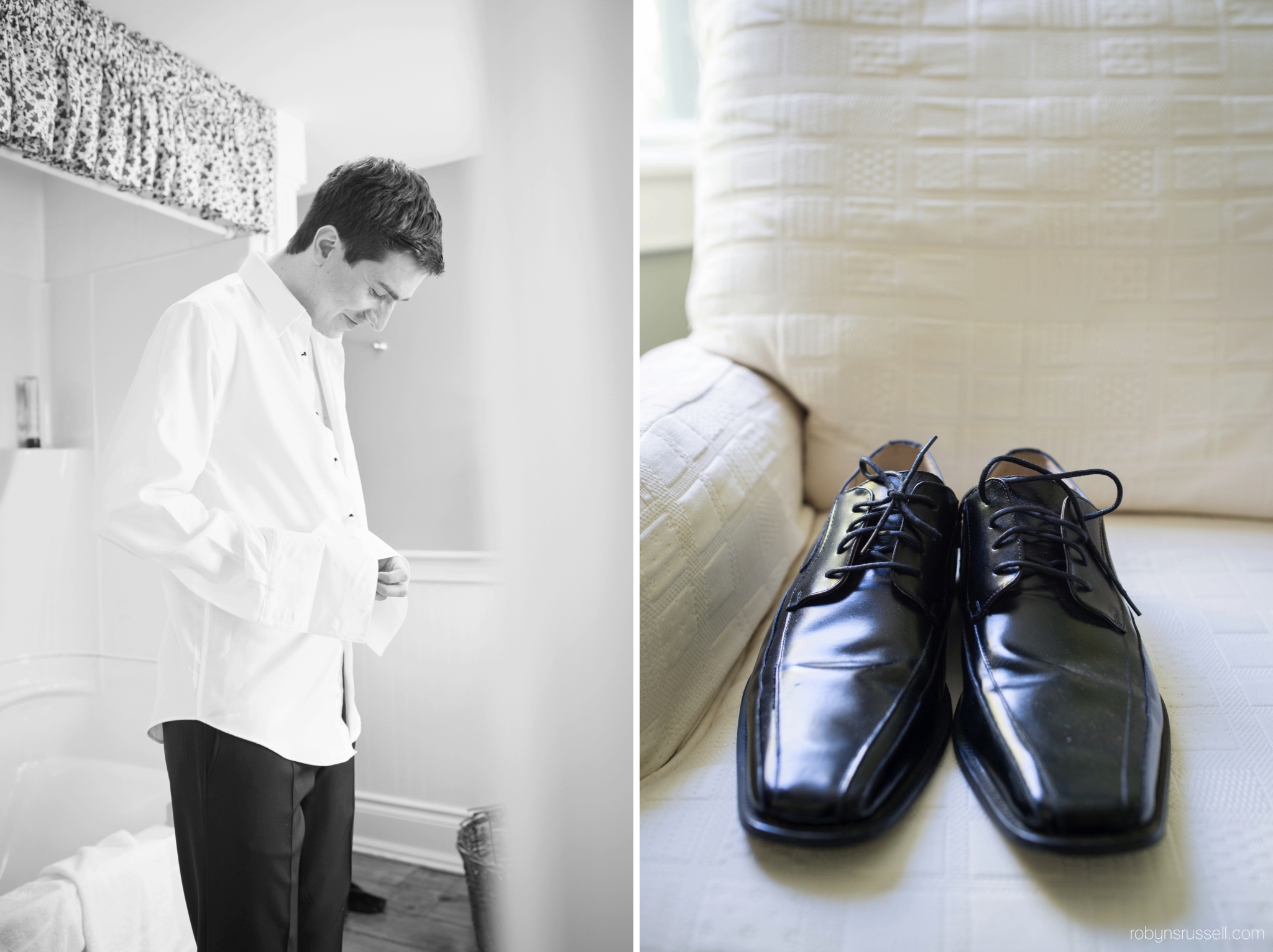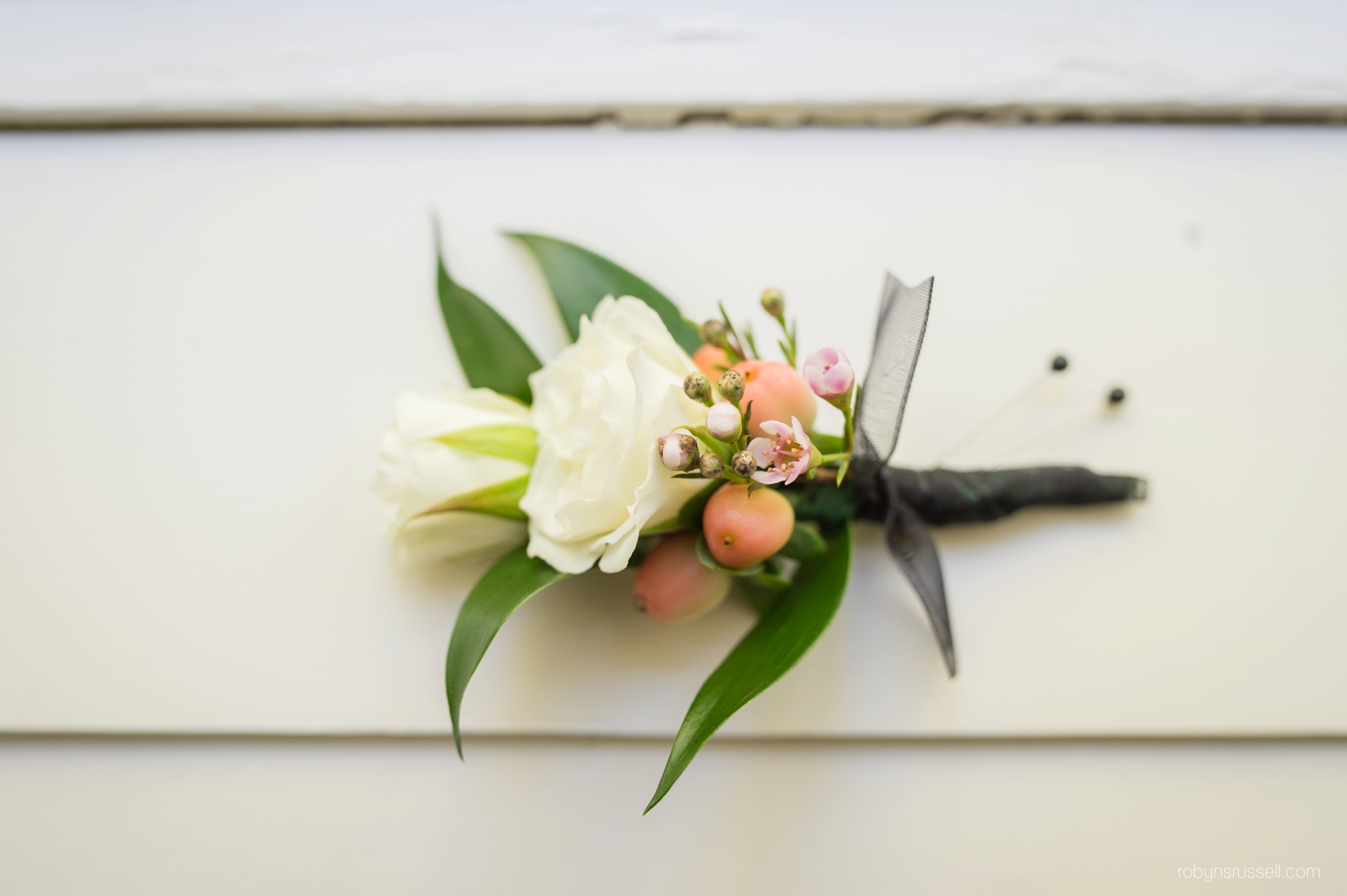 I made my way to Julia after who was getting ready at the Kensington House. I gotta tell you, if you're looking for a great place to get ready, this is the place. It was big and spacious, had lots of character and was extremely vibrant. I adored it.
Isn't Julia just beautiful? I adored the sweet moments she shared with her family as she was getting ready. There is nothing better than having your mom help you with your wedding dress or your best friend there by your side. I especially loved how sweet it was to witness Julia's interaction and her little sister. These moments are so special, aren't they?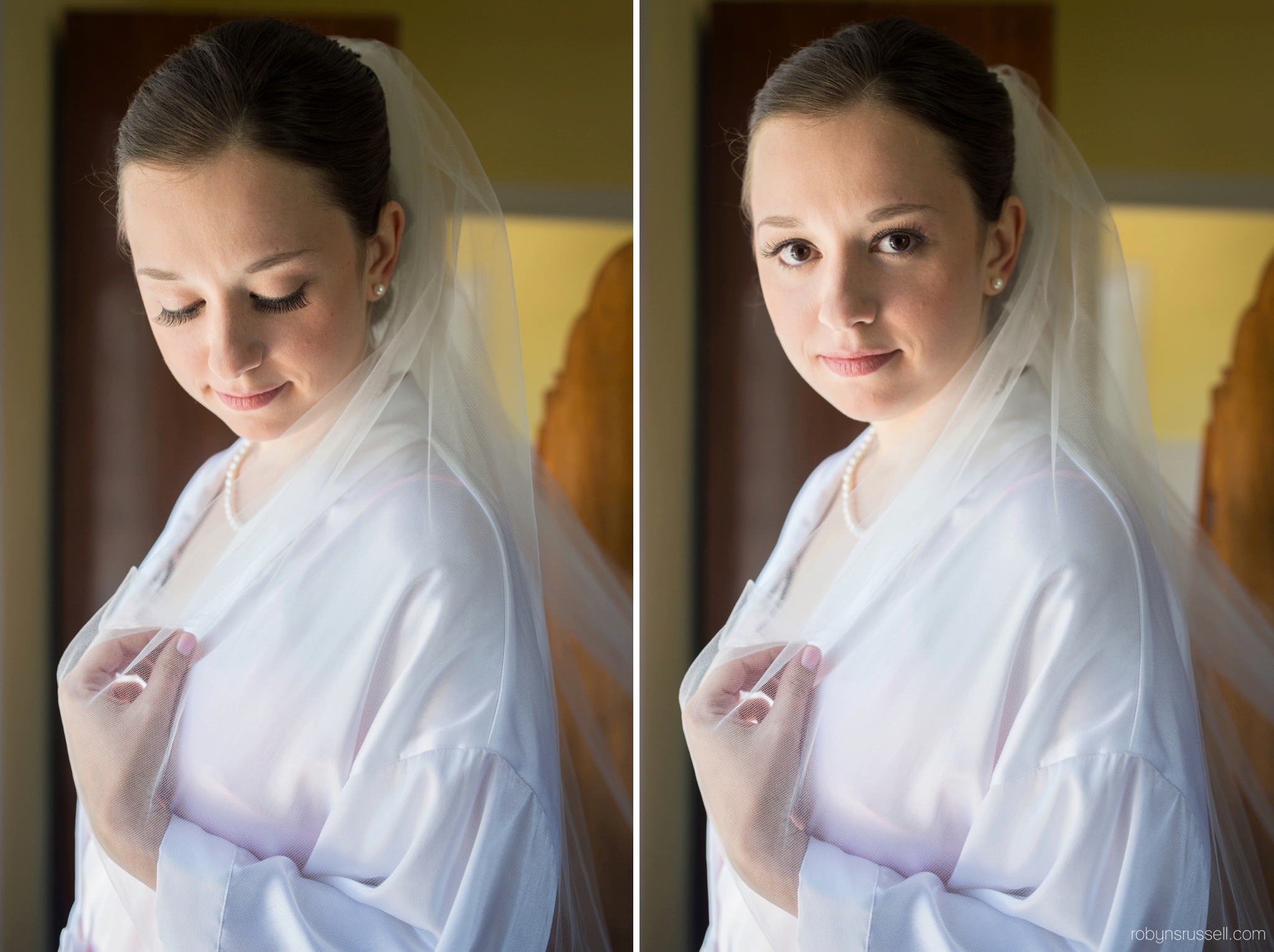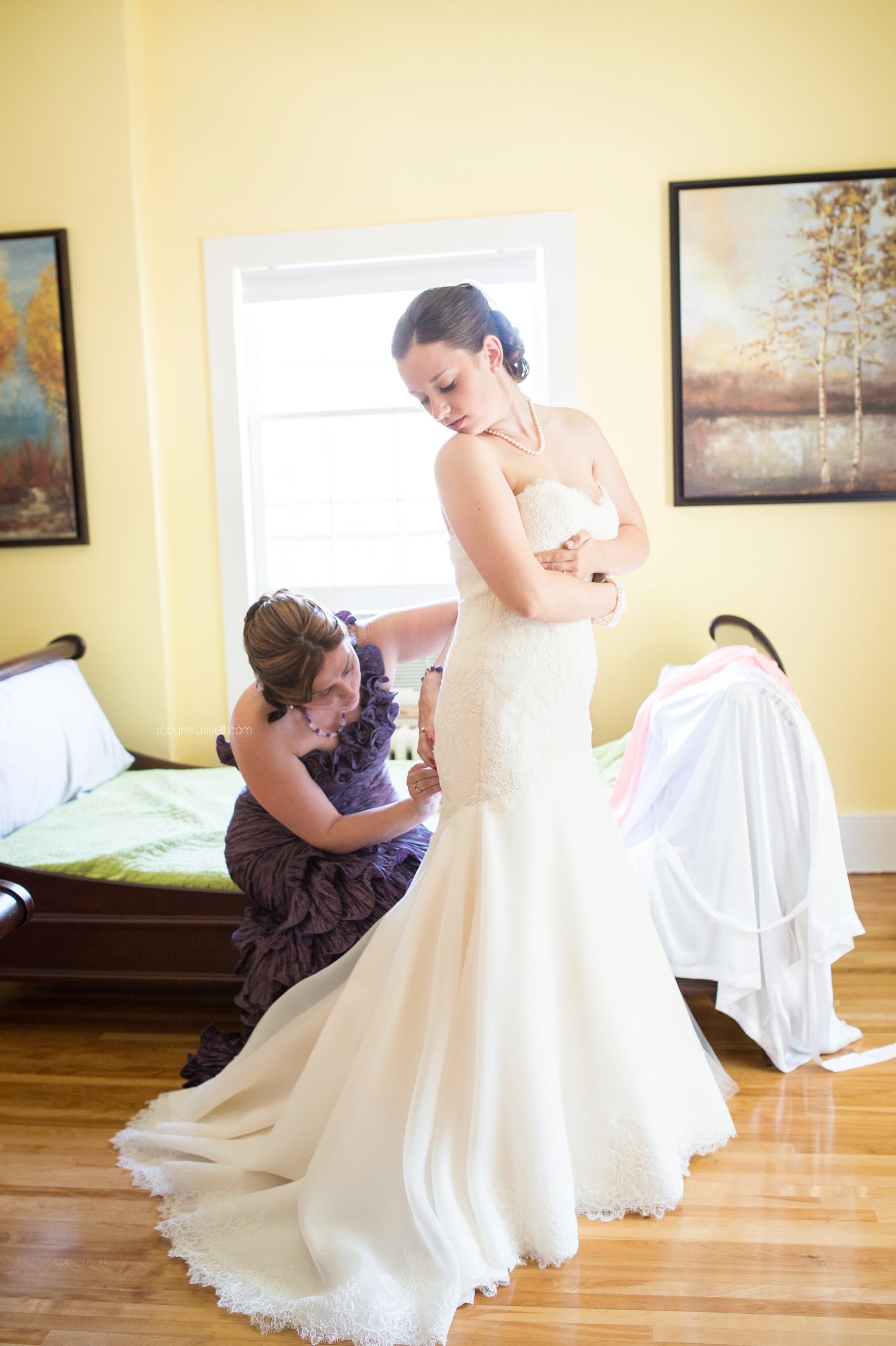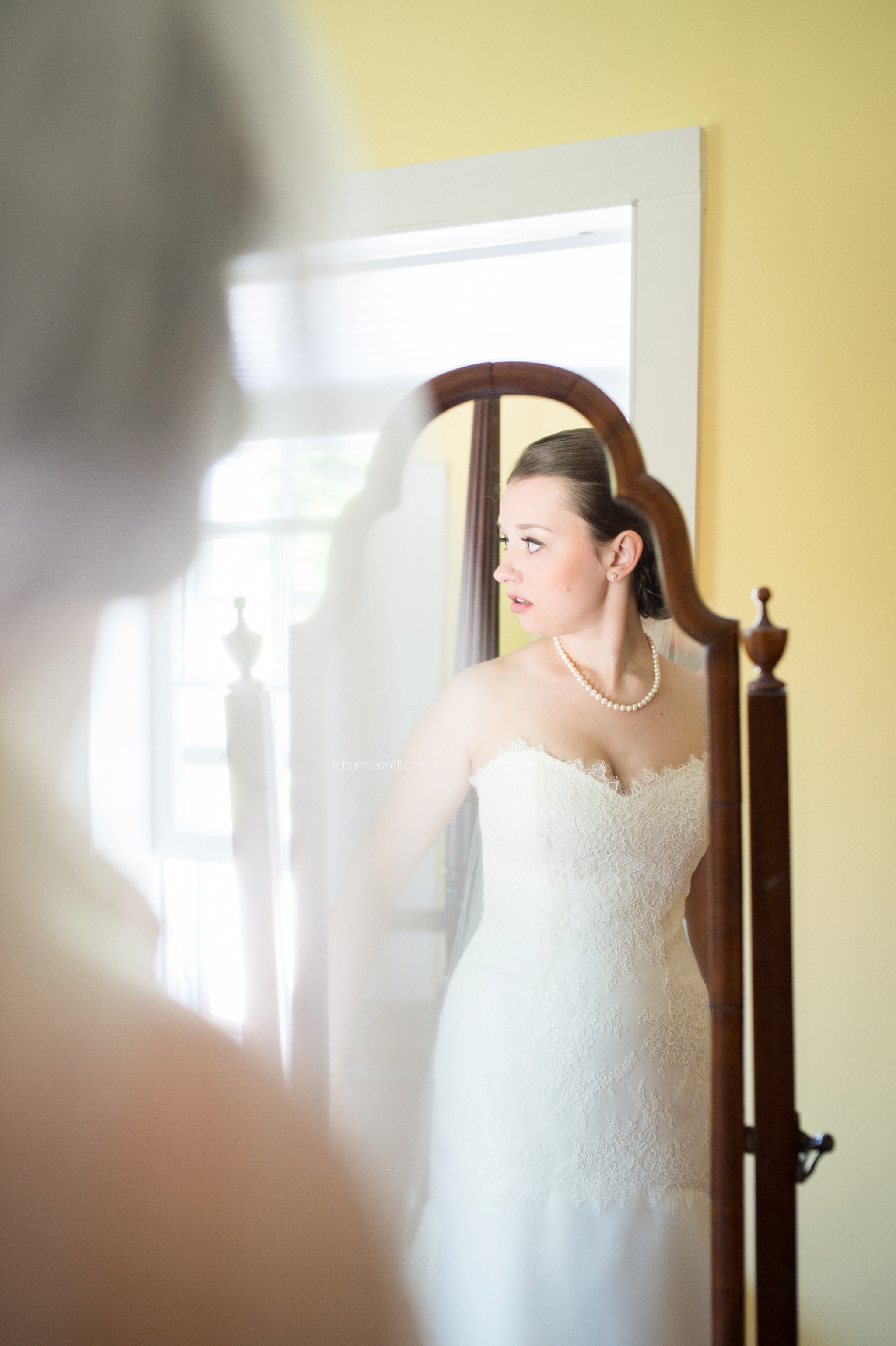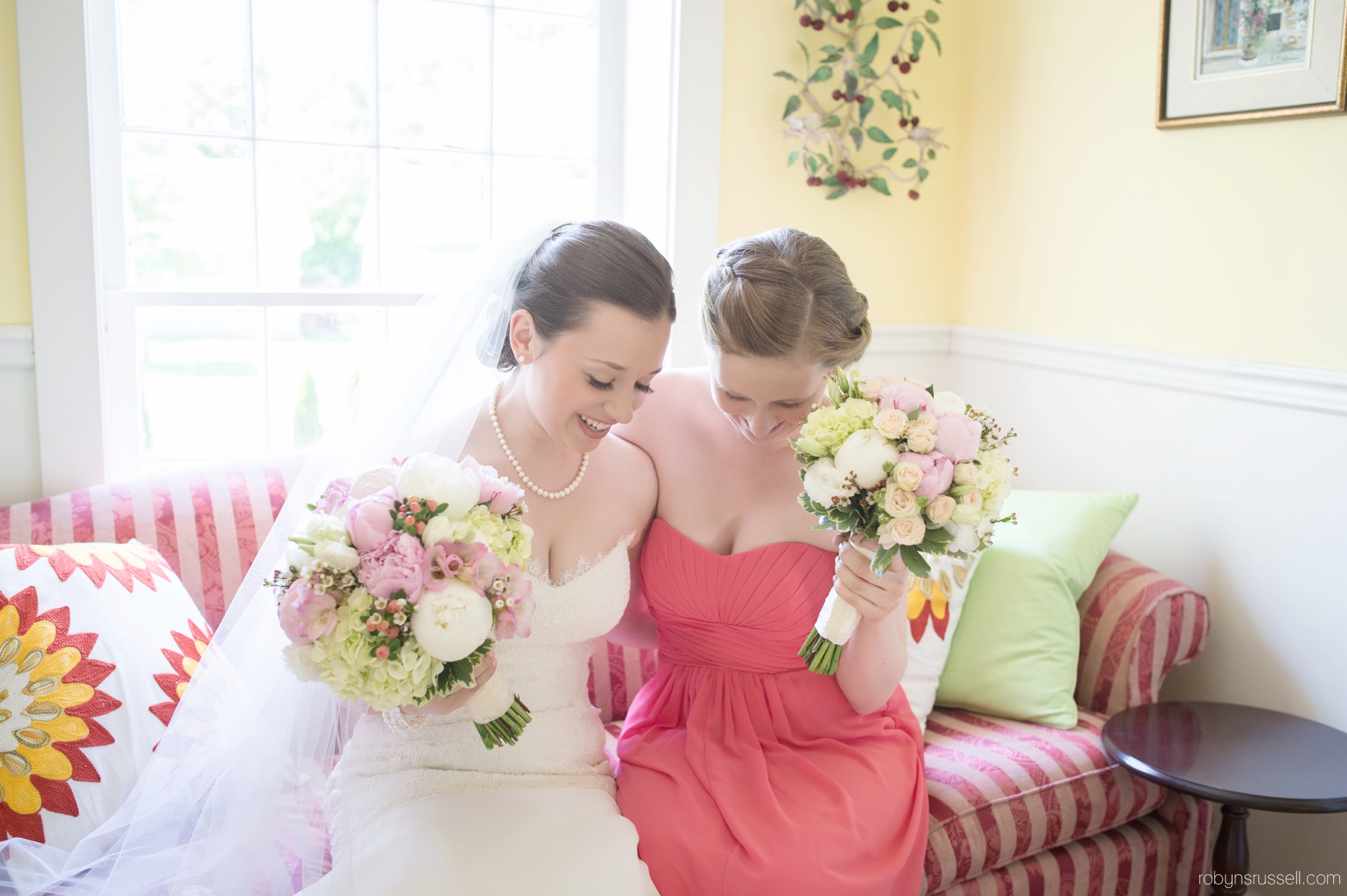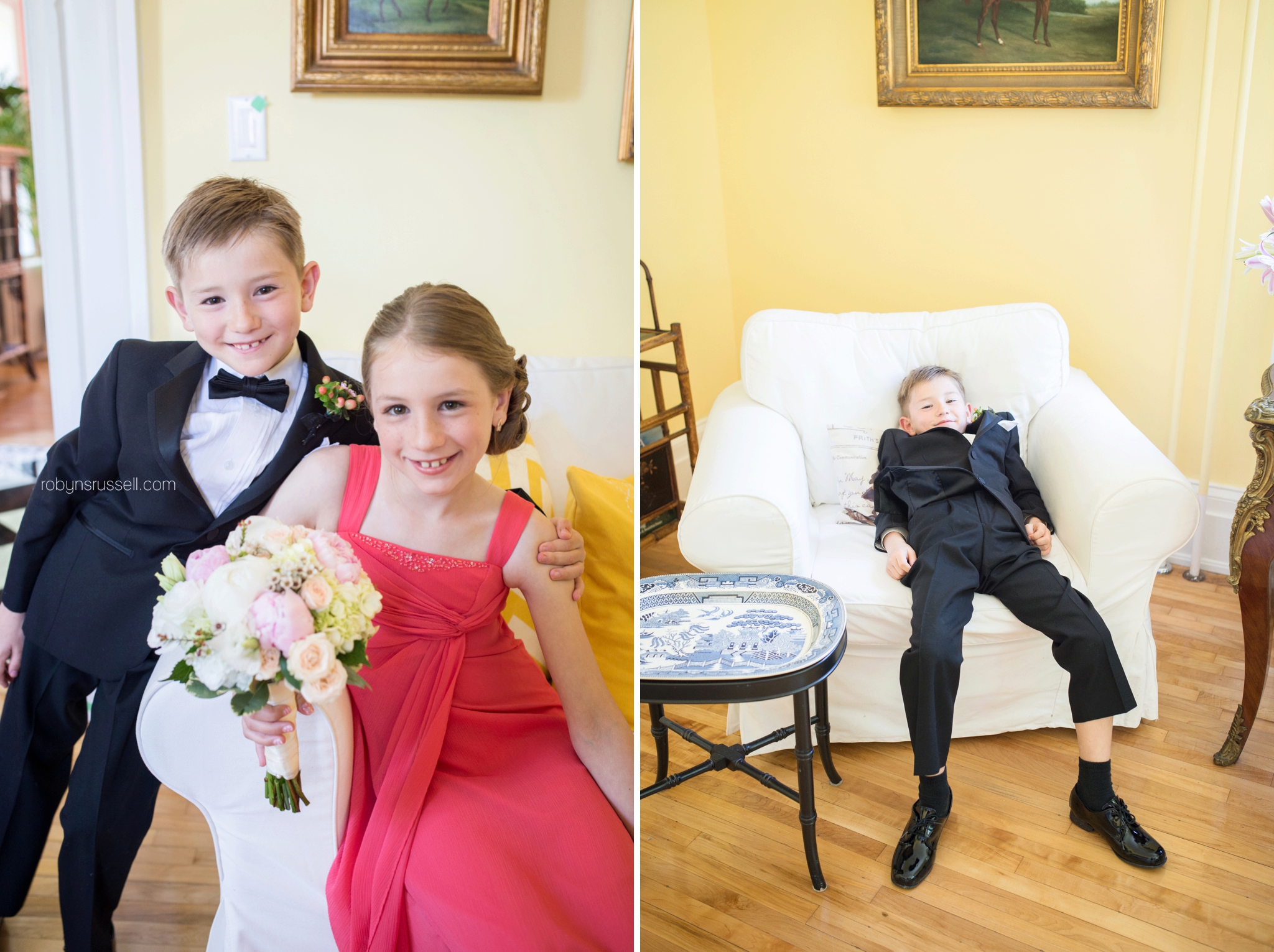 I loved the grand entrance Julia made walking down the stairs. You'd never know mine and Blayre's second shooter (of the amazing Elle and Be Films) were at the top shooting down! As I mentioned before, The Kensington Room is pretty awesome! It made for the perfect spot for taking getting ready photos. And Julia just nailed it.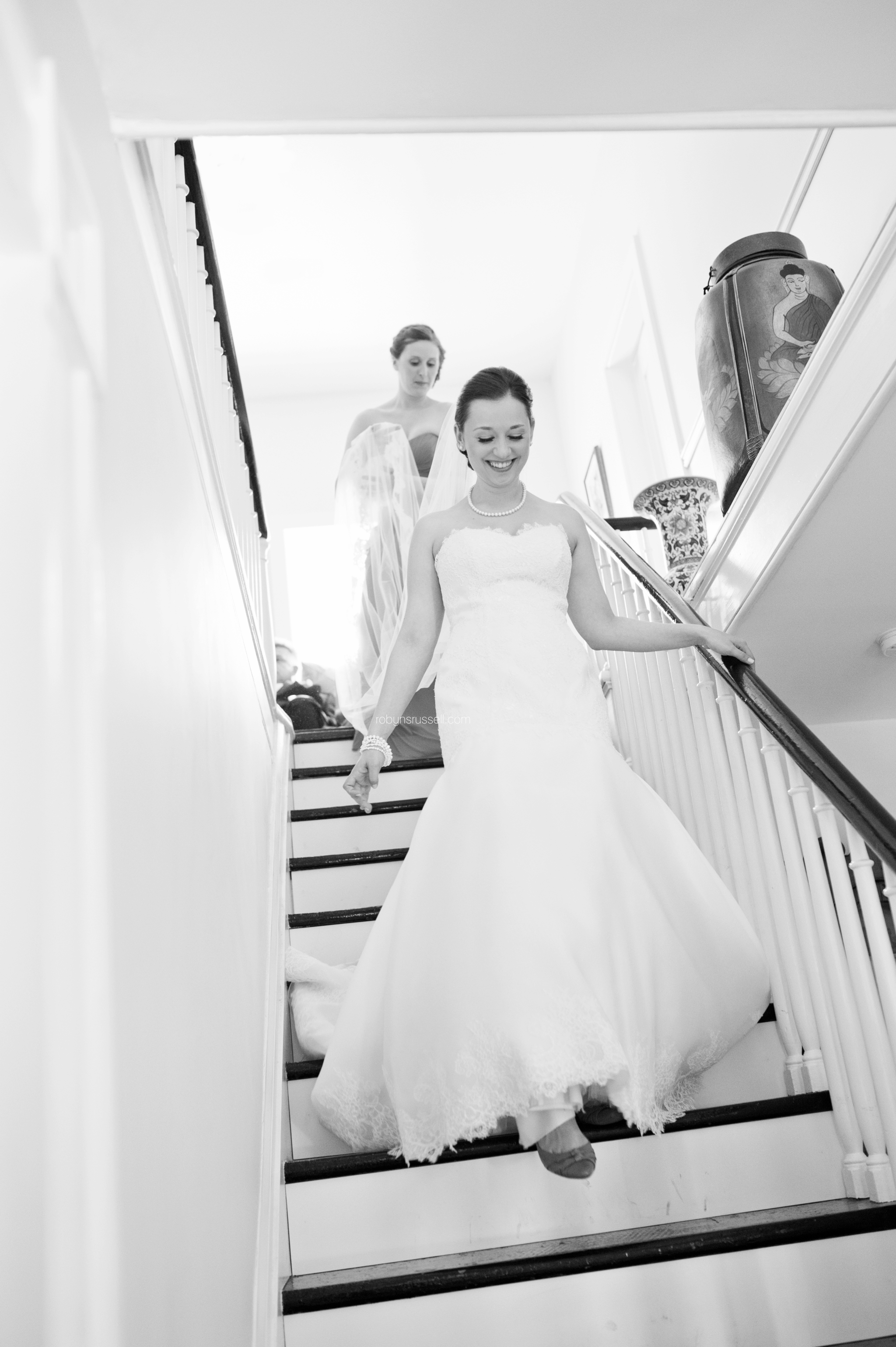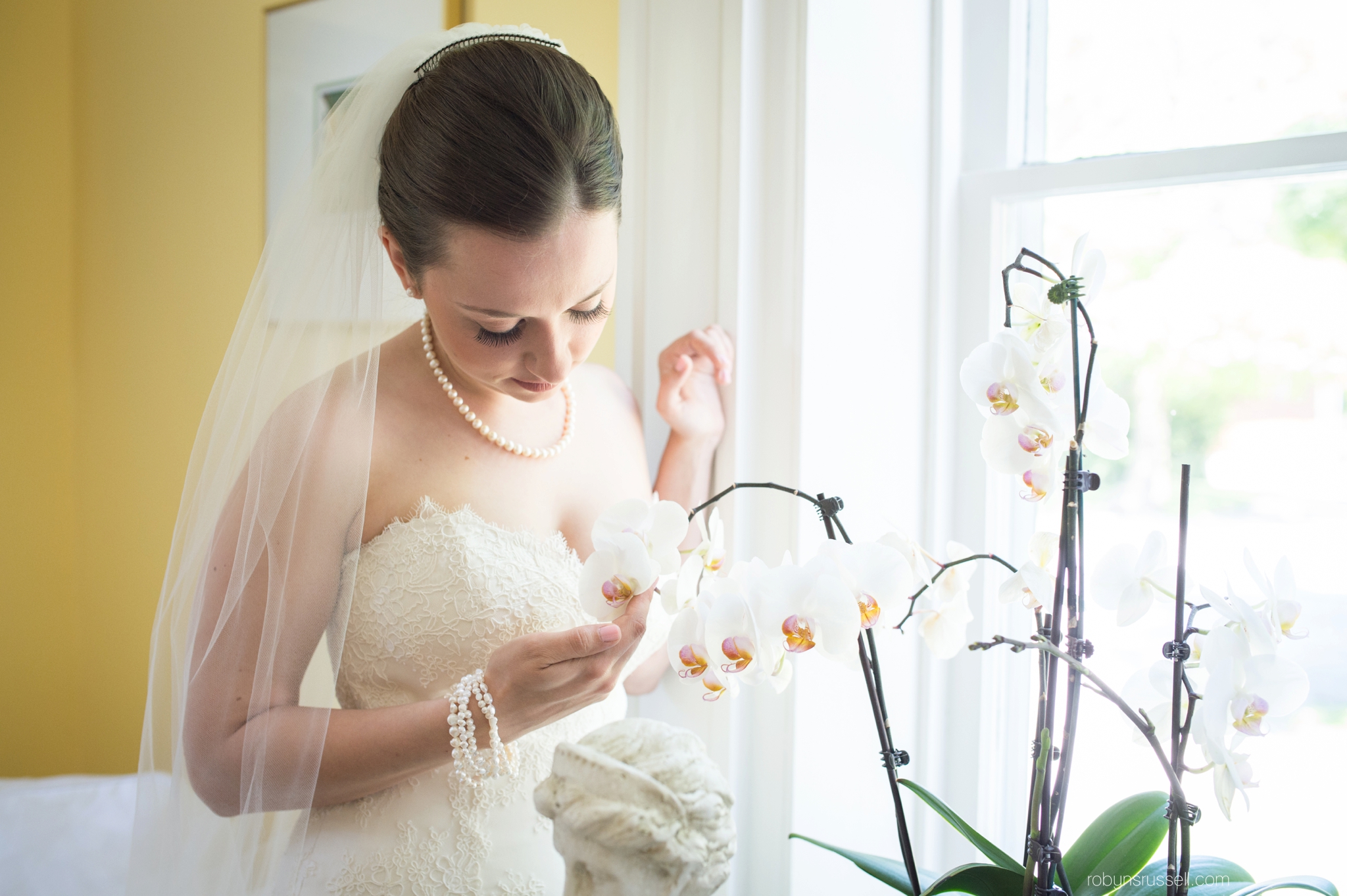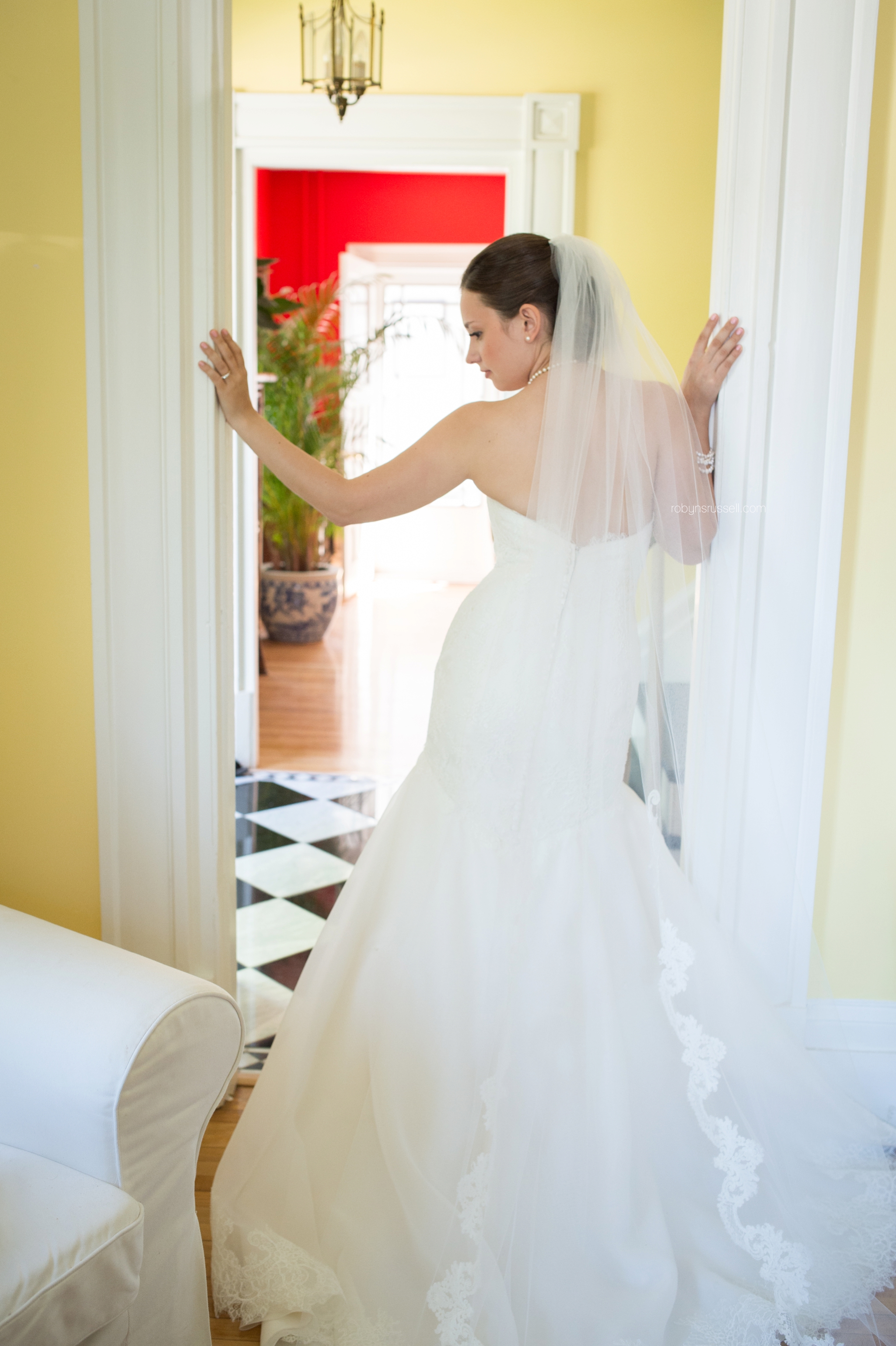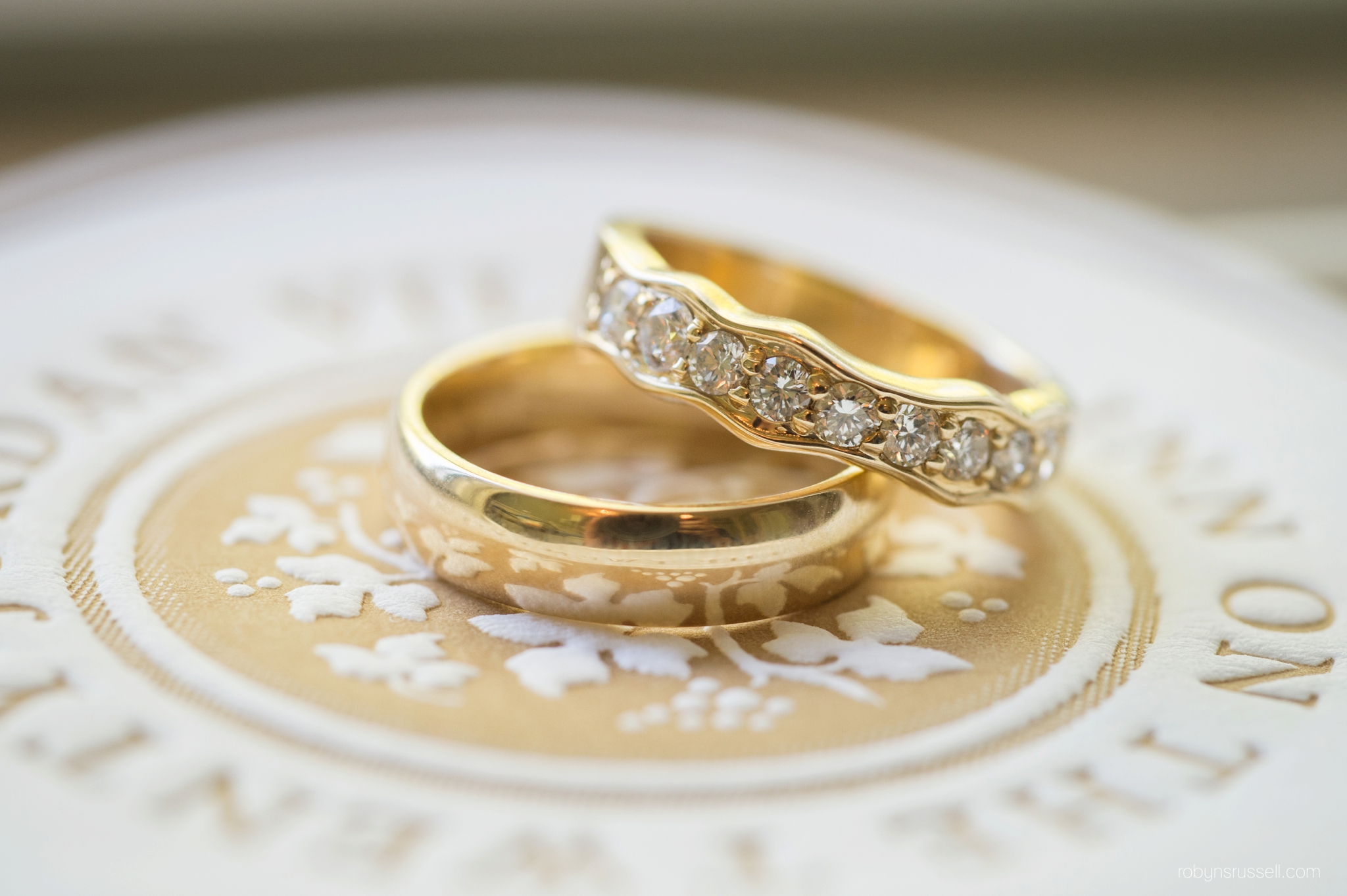 Their ceremony at Cave Spring Vineyard was warm and heartfelt. I loved the way the alter was set up. It was beautiful and grand. My favourite part of their ceremony – the Rushnyk. It was such a cute moment. Can you guess who stepped on it first!? I loved all of their details, including their champagne toast and the rose petals that adorned them with love as they walked down the aisle together.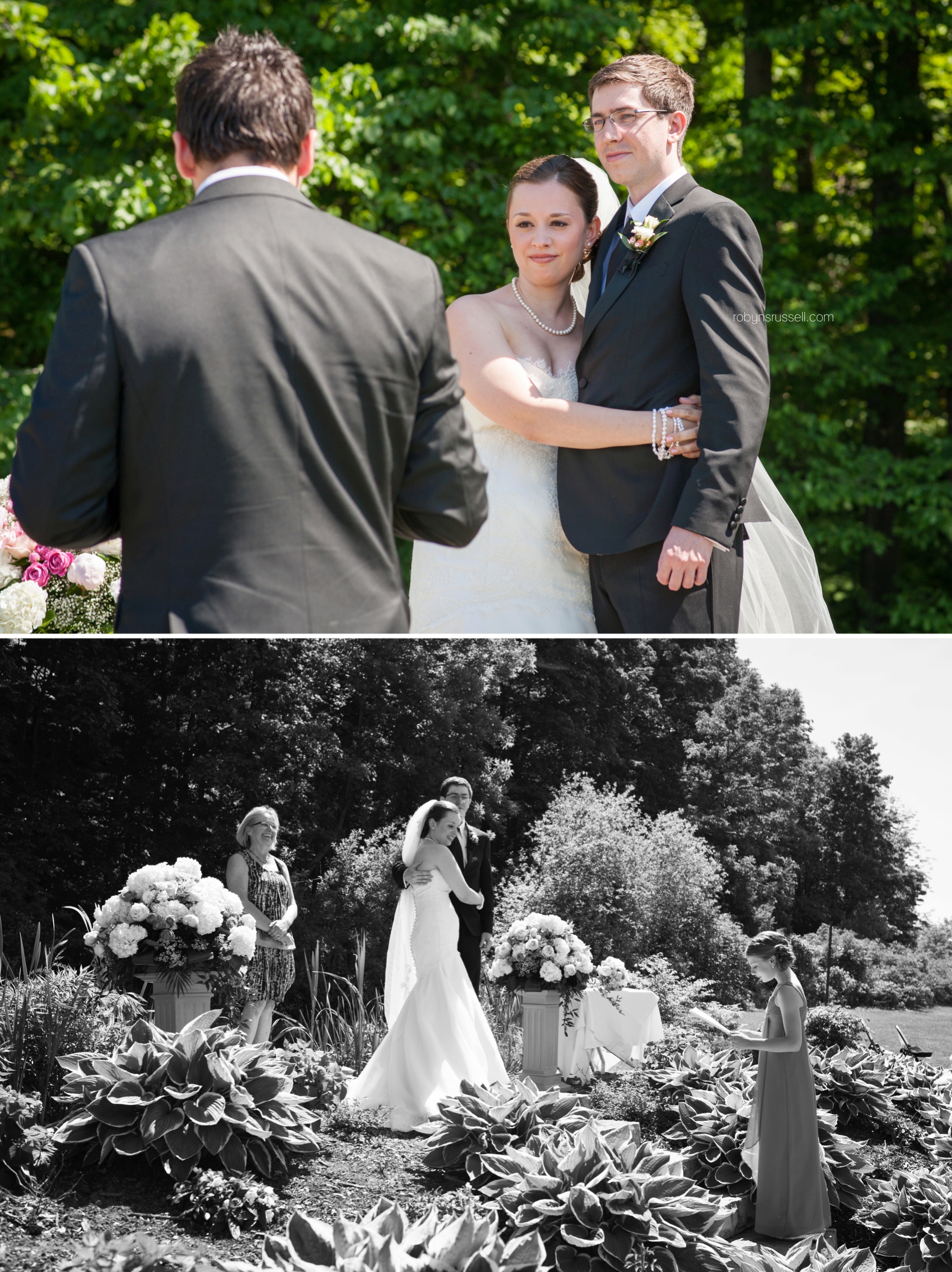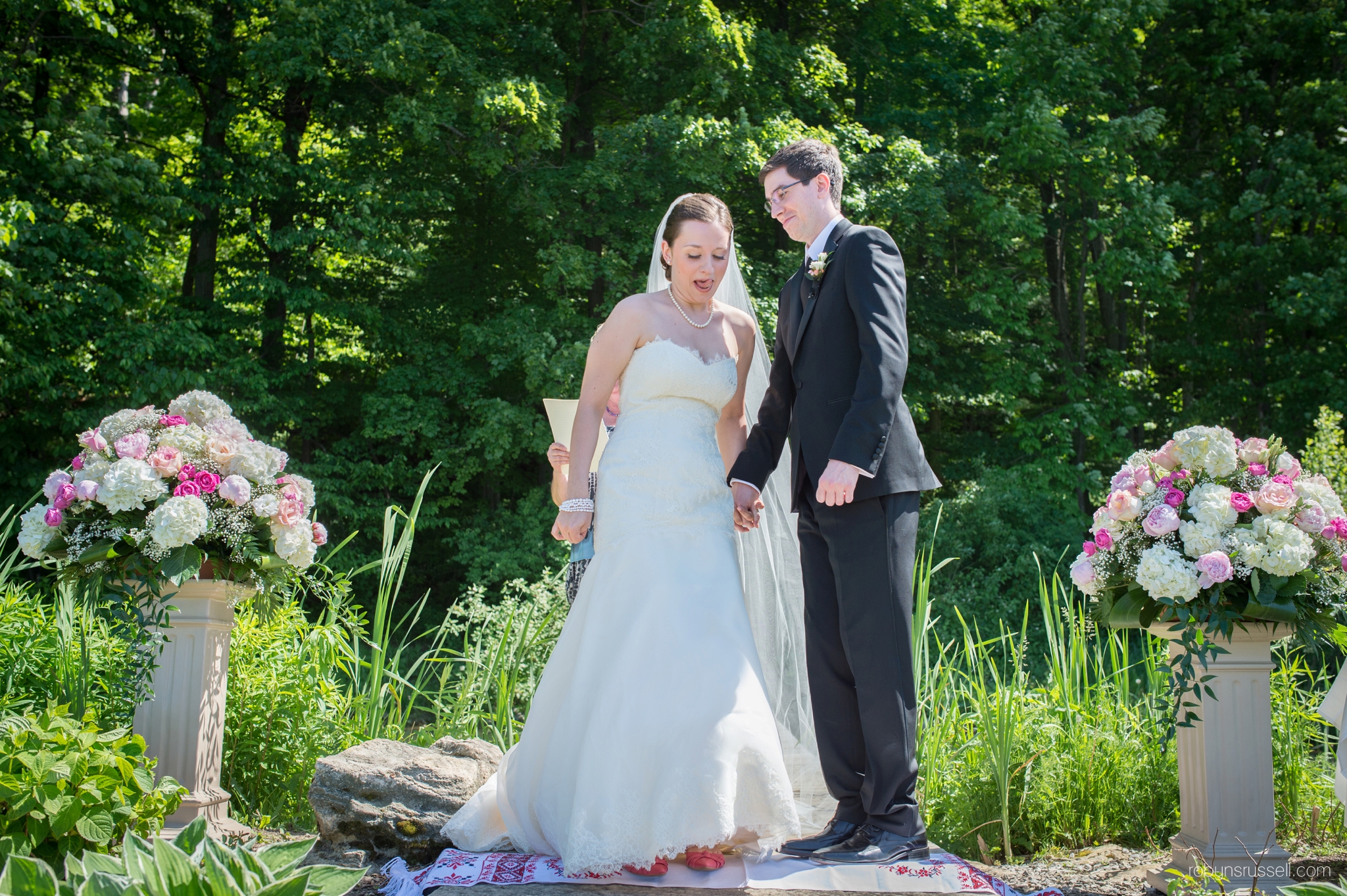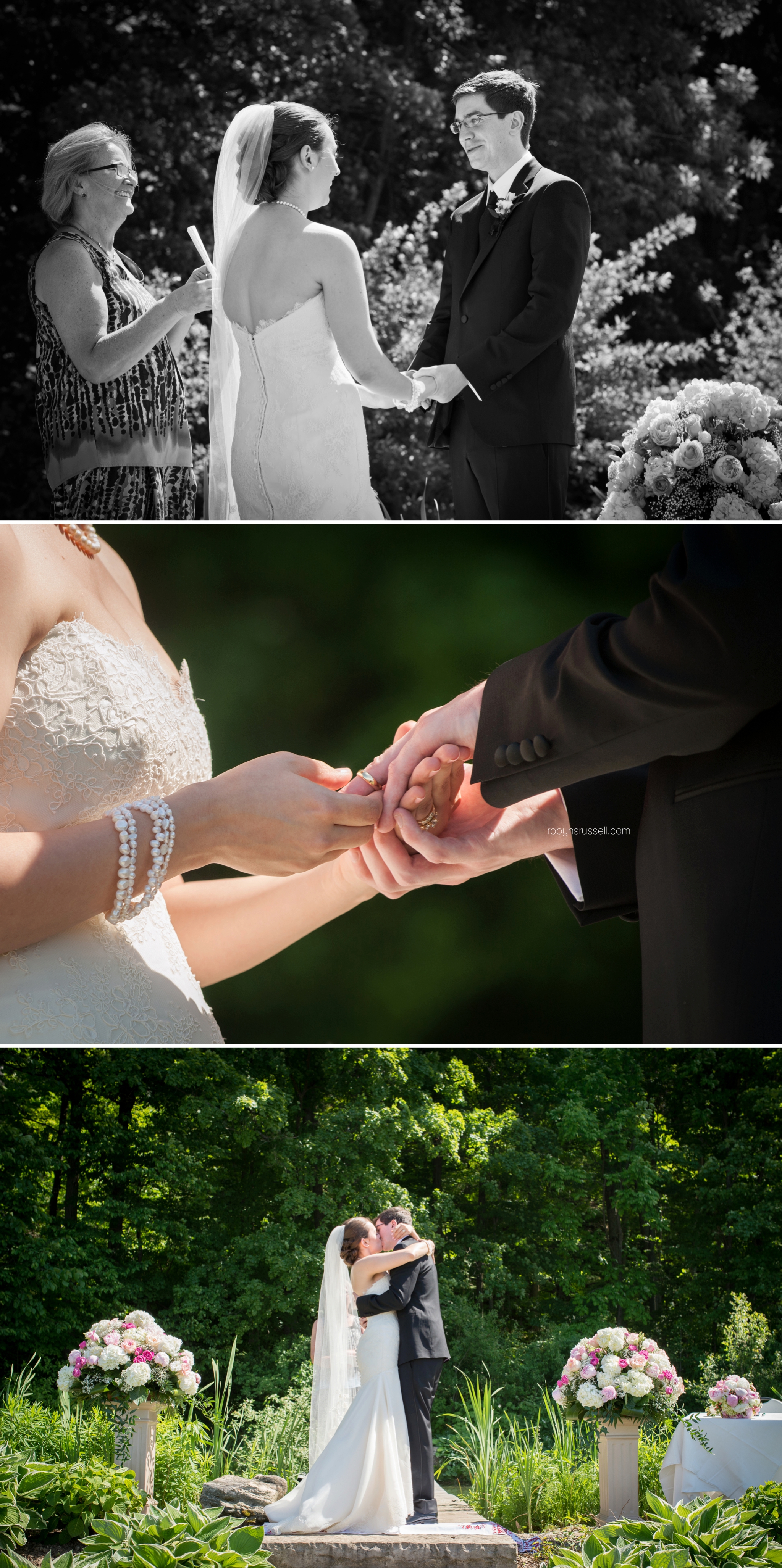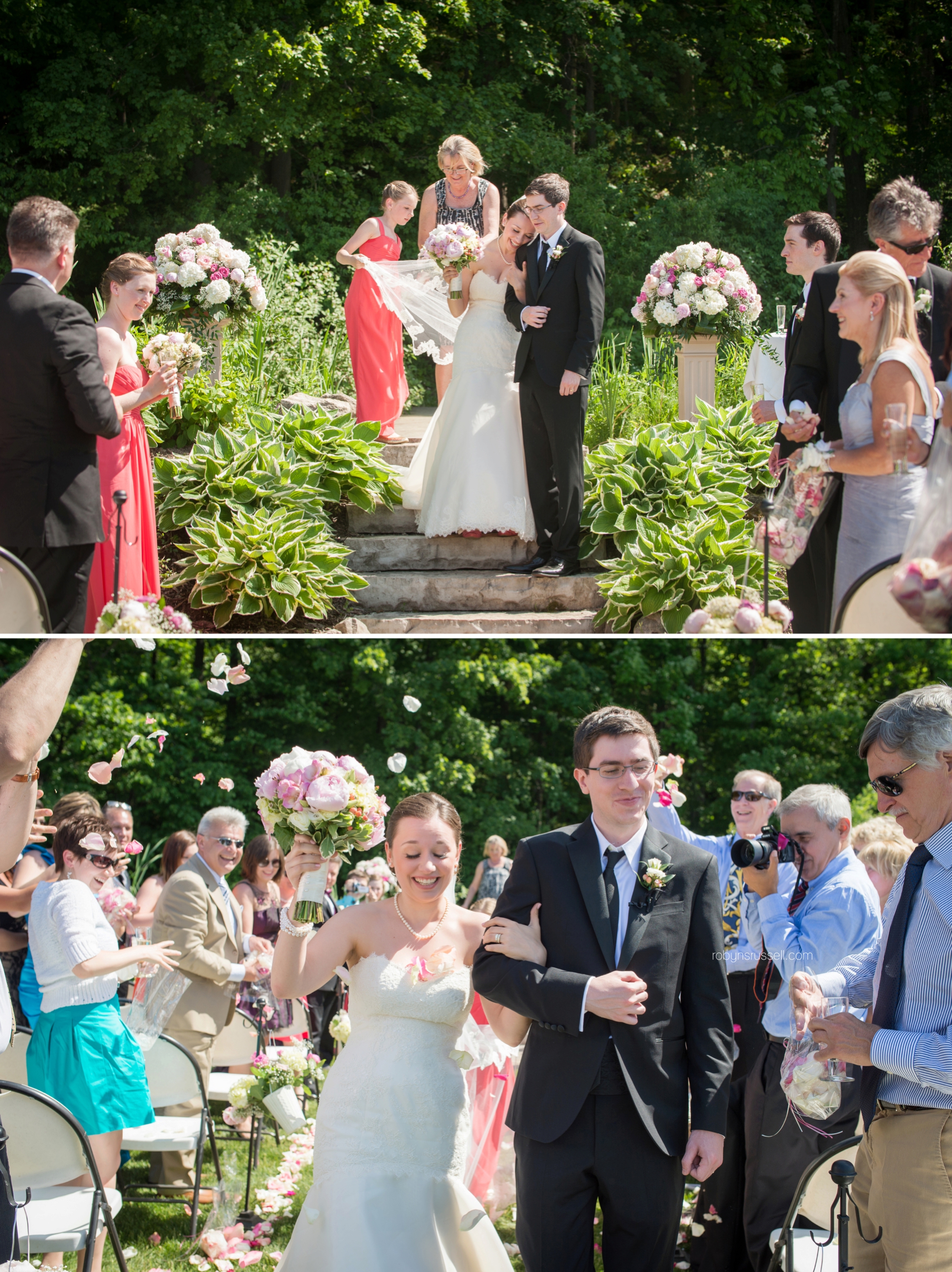 Another favourite moment from their ceremony (which happened after the ceremony ended). The wedding dove release. This was the first time I've seen this happen at a wedding and I have to say, it was pretty awesome. I love how every single person reacted to holding the doves and what happened when they let go (especially Julia's Maid of Honour Jessamyn's face).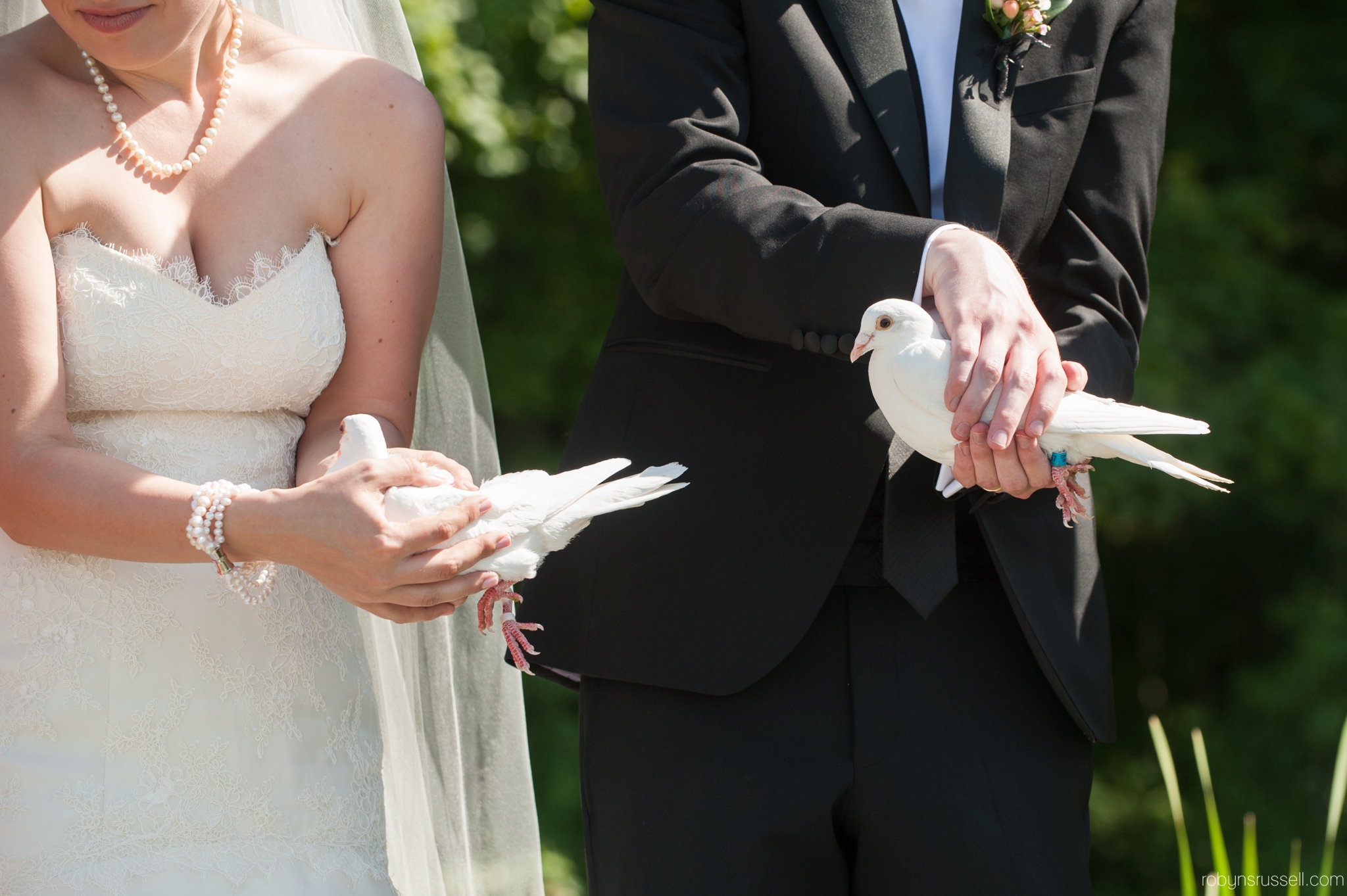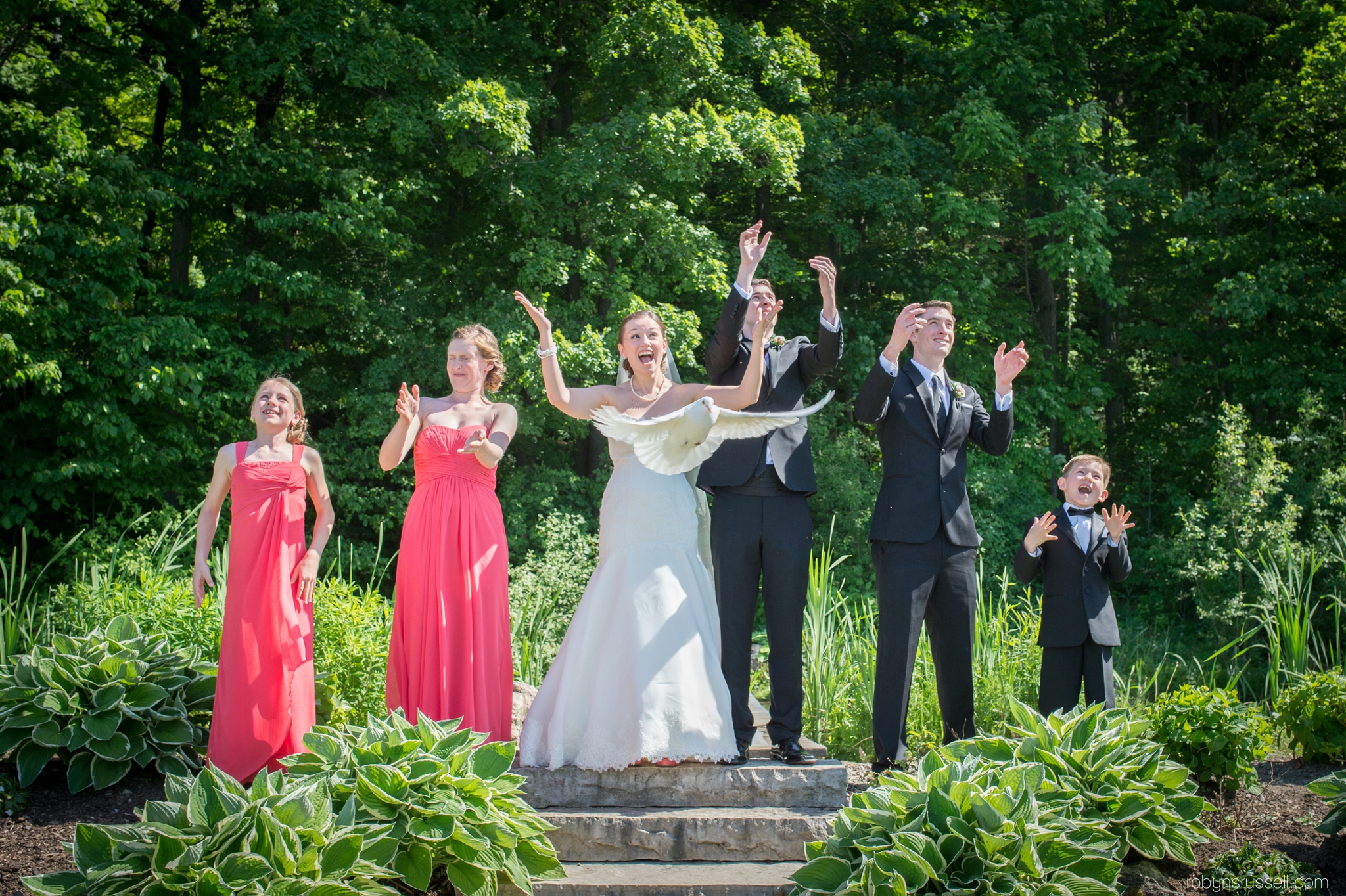 The doves flew upwards very fast. Except for one. And that one went straight for me and my camera. I know it doesn't look close but I had a shorter lens on. Trust me when I tell you it was super close and scary but exciting, all at the same time!
After a few family photos, we made our way back to Jordan and took photos along the main strip, which is just so quaint and lovely. I really love the Town of Jordan. It's quiet and is full of history, charm and character.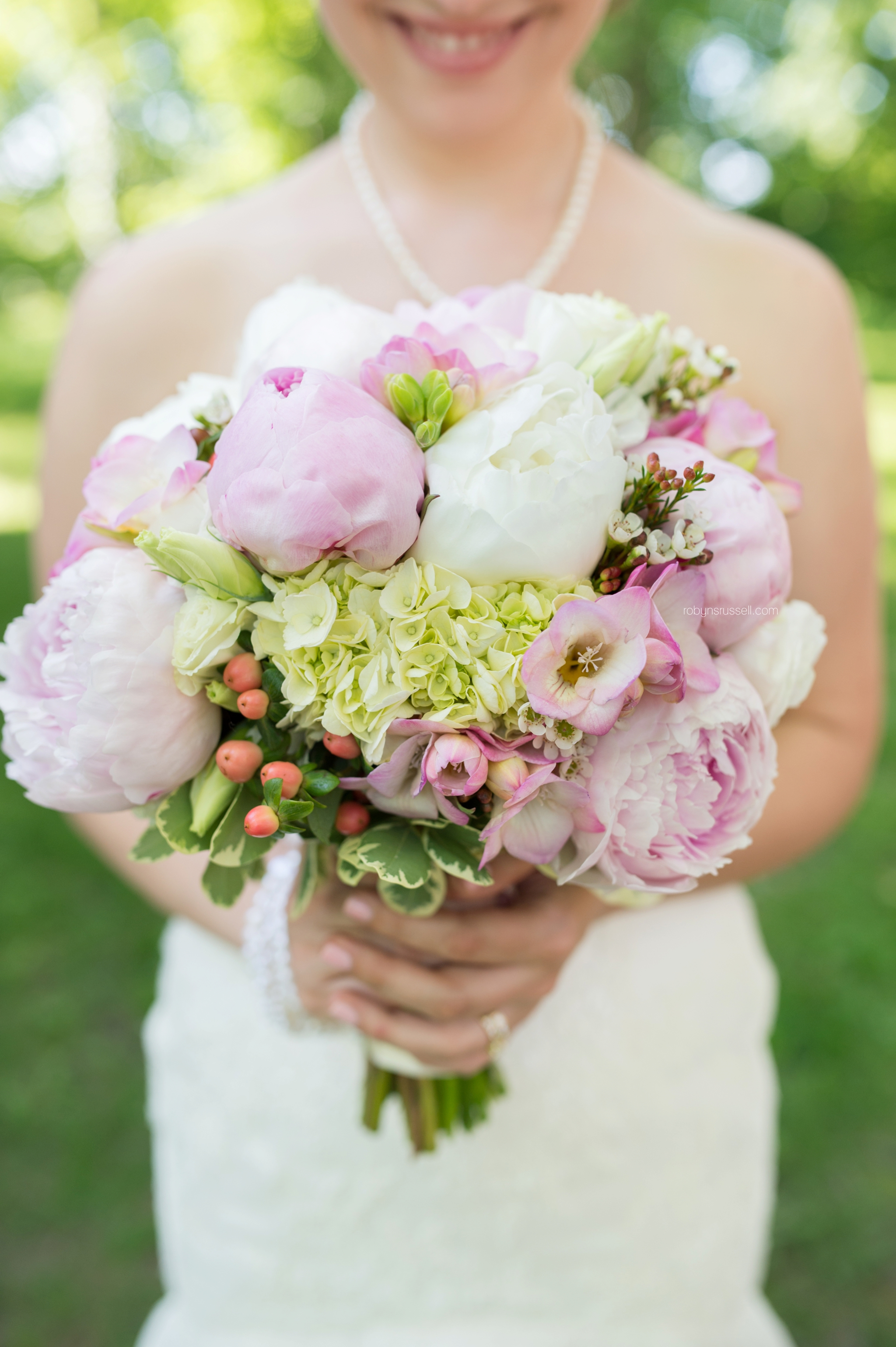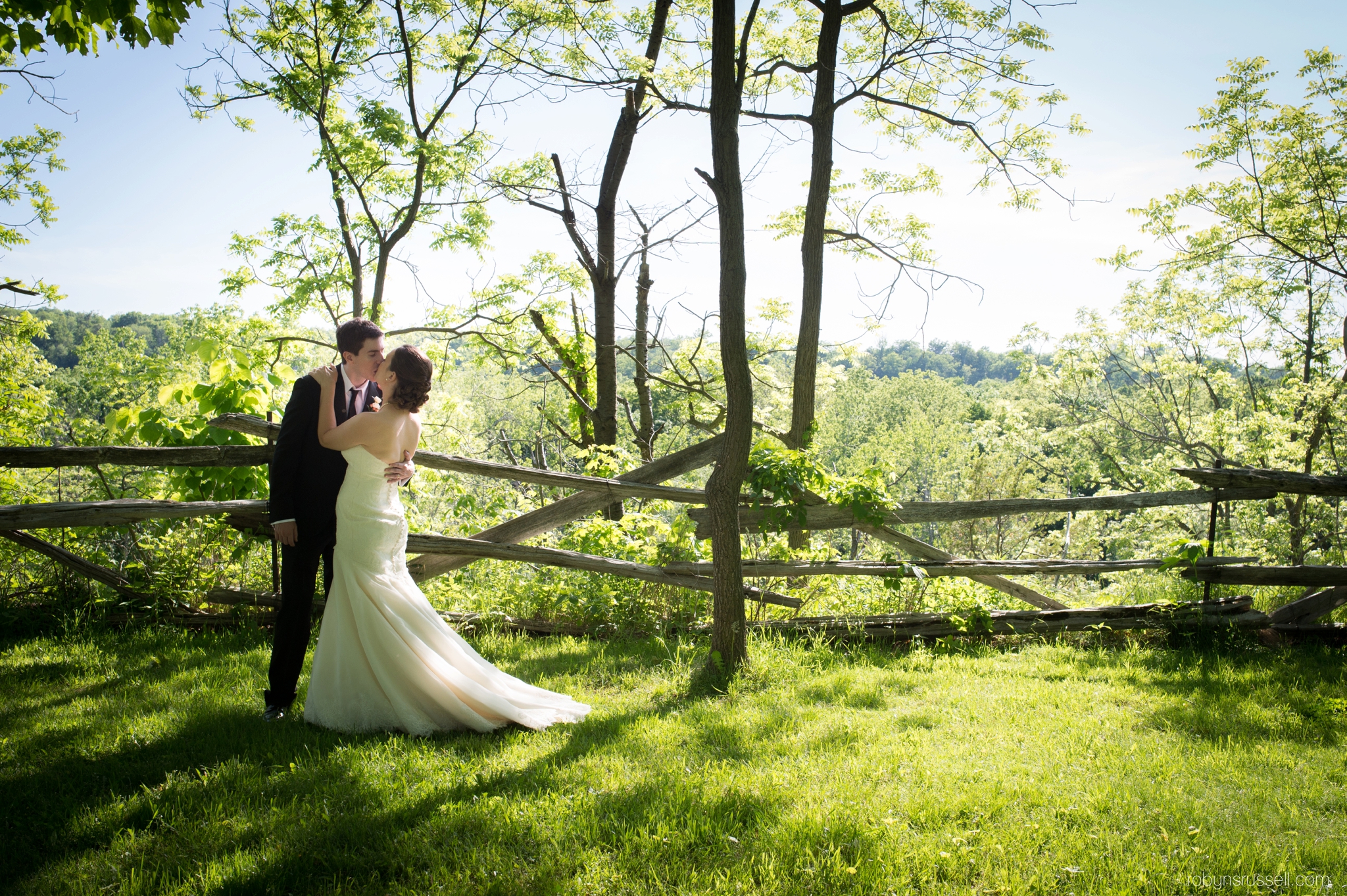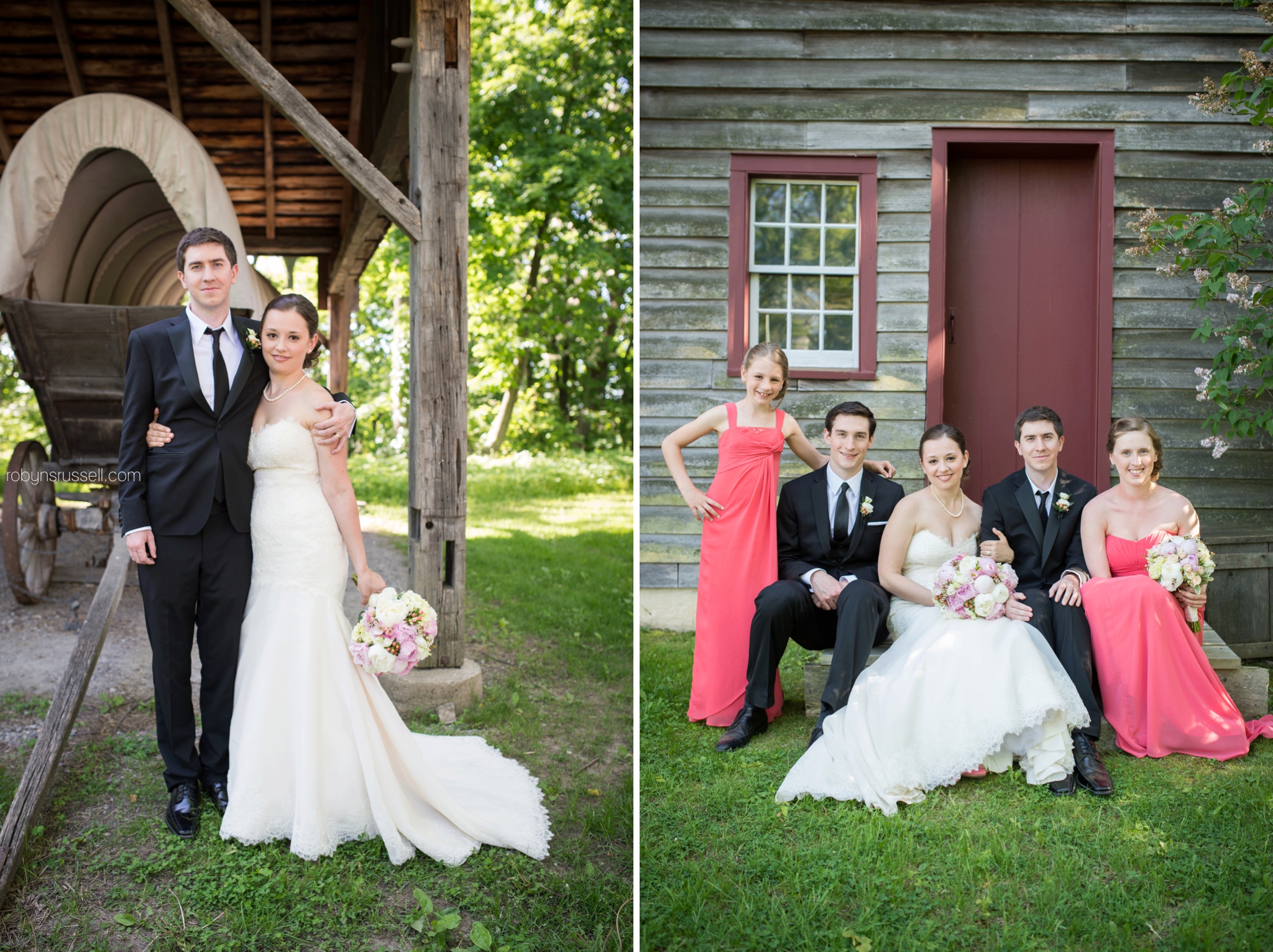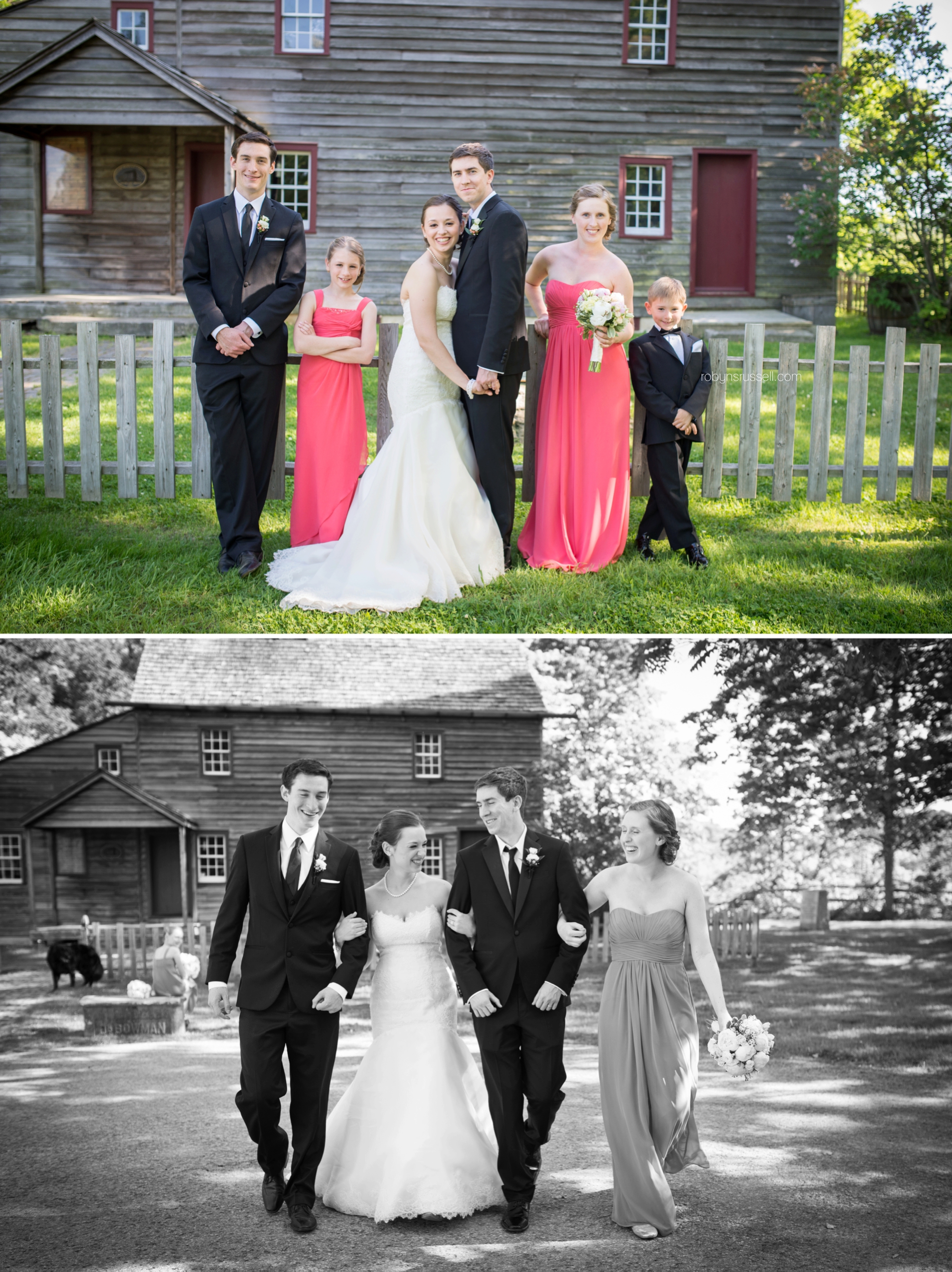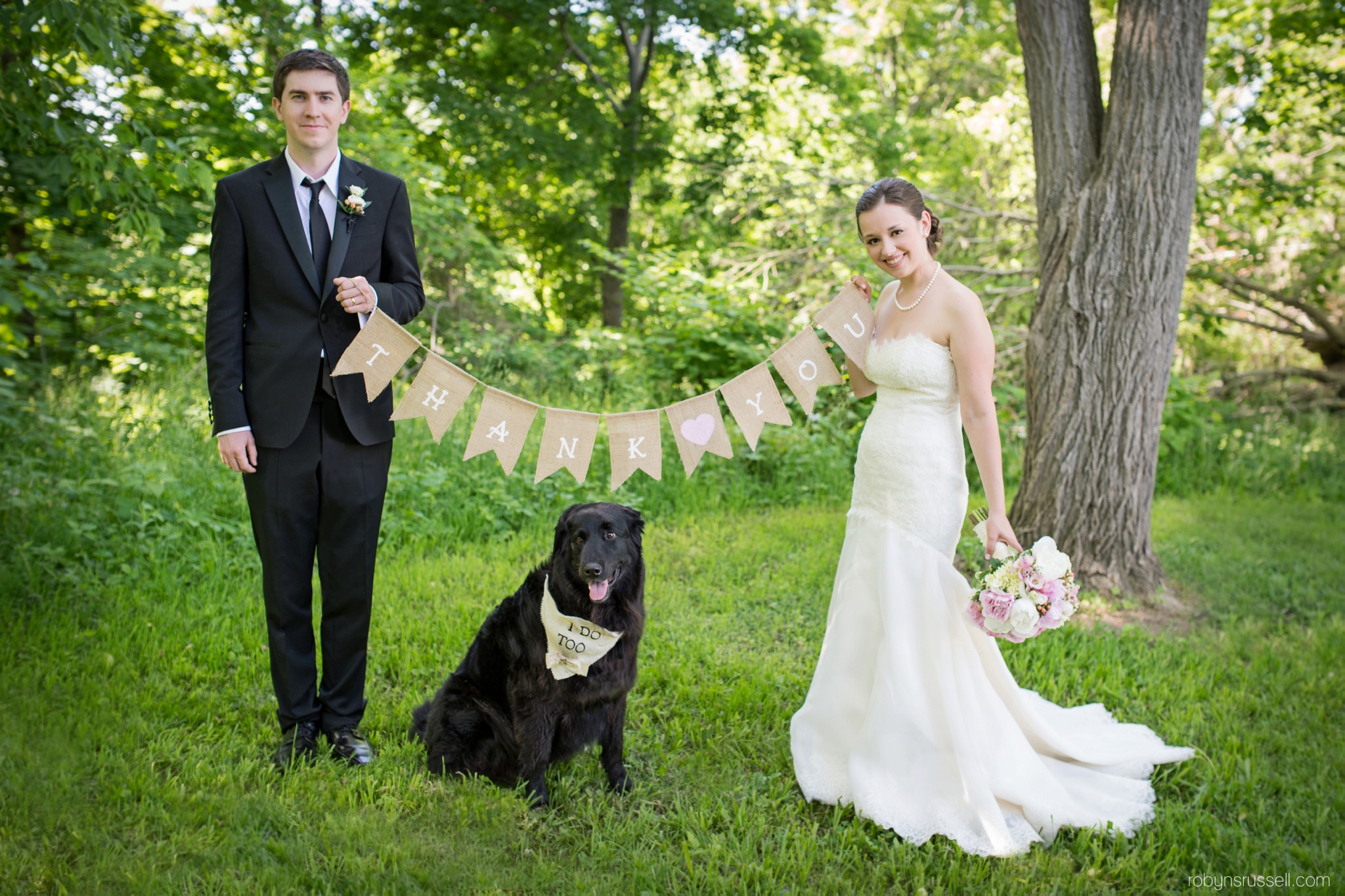 Yes, Julia and Michael's dog had to make an appearance. And he was awesome. That kiss is priceless! Who isn't melting right now!! :)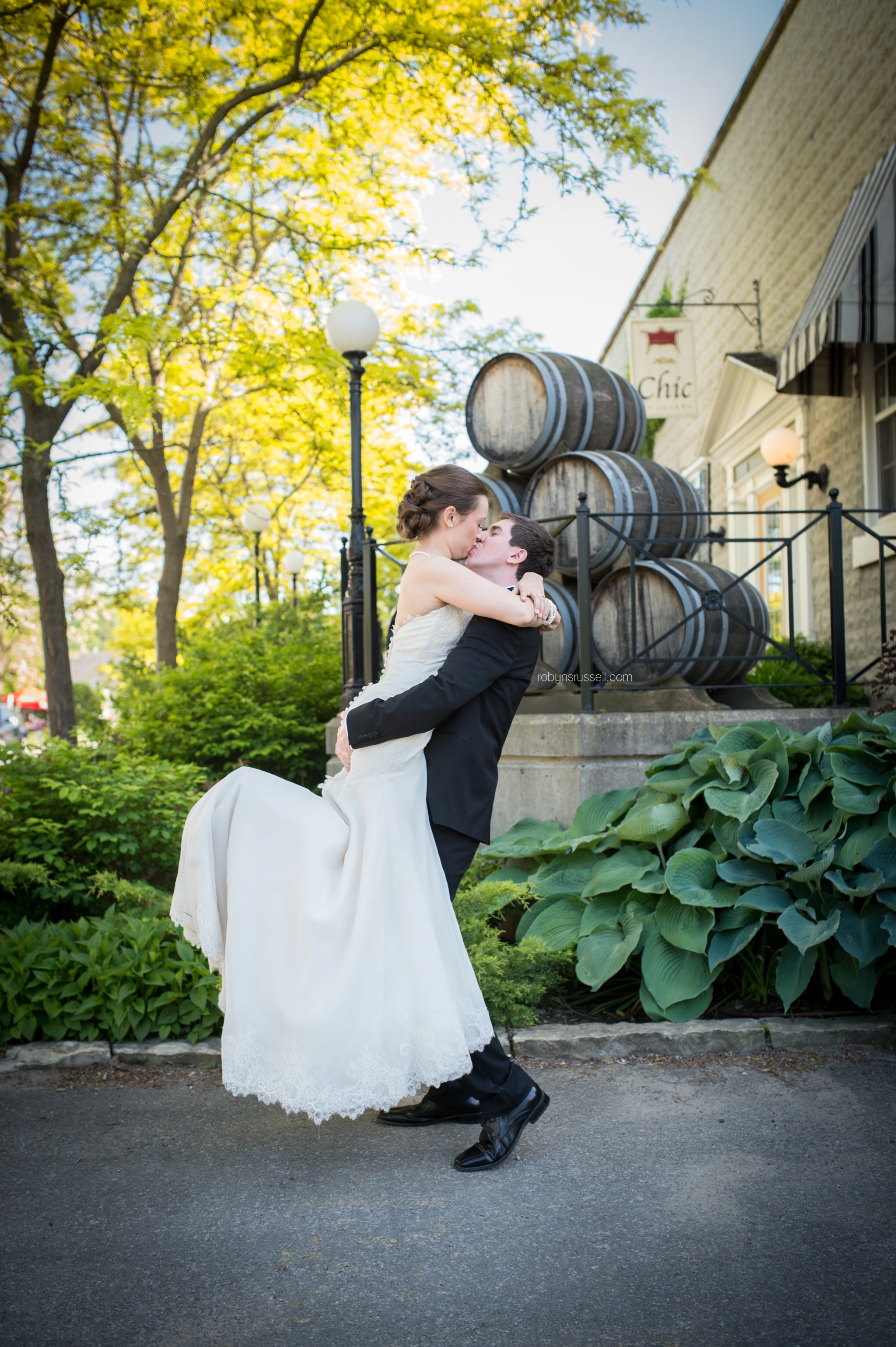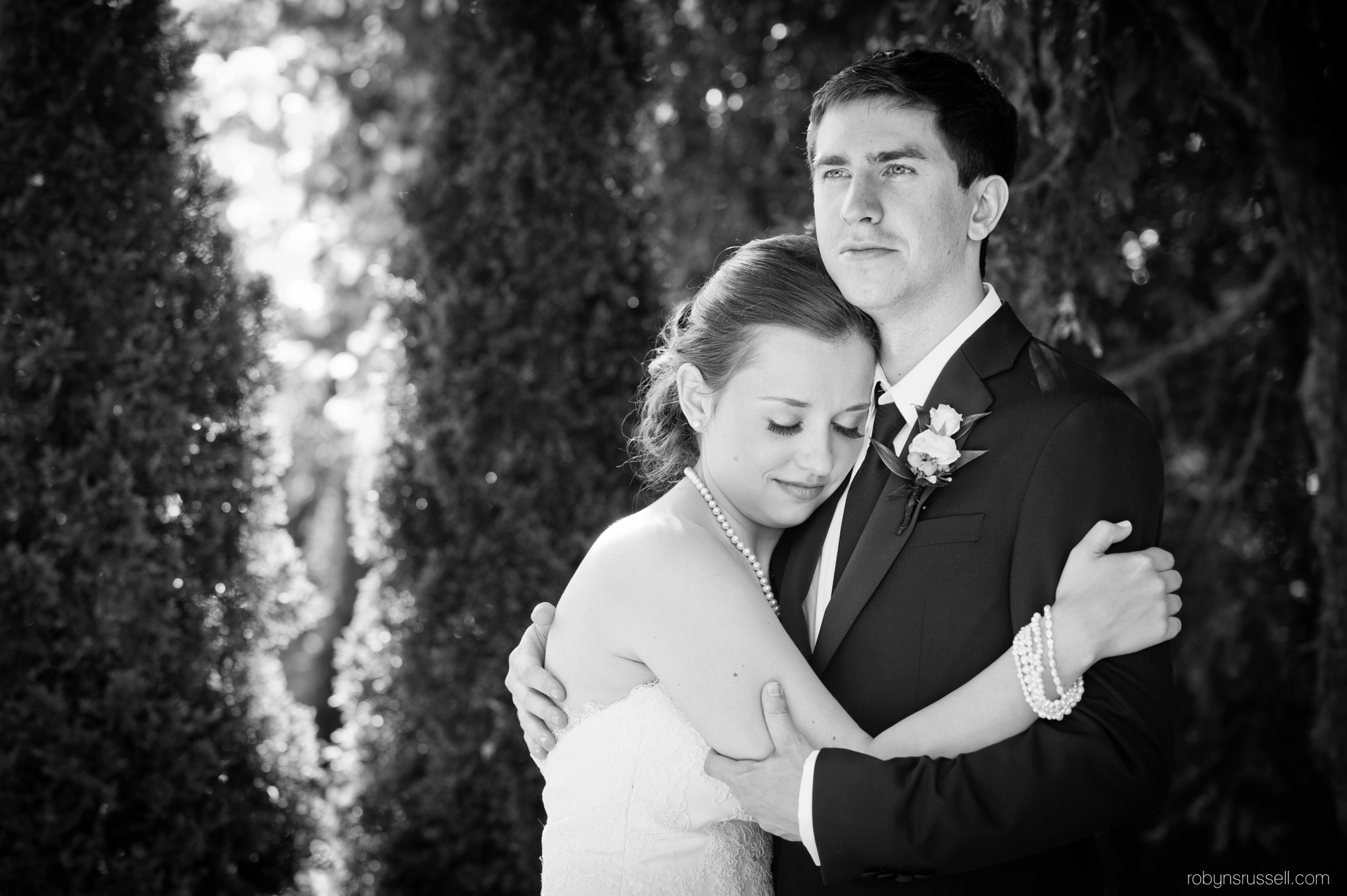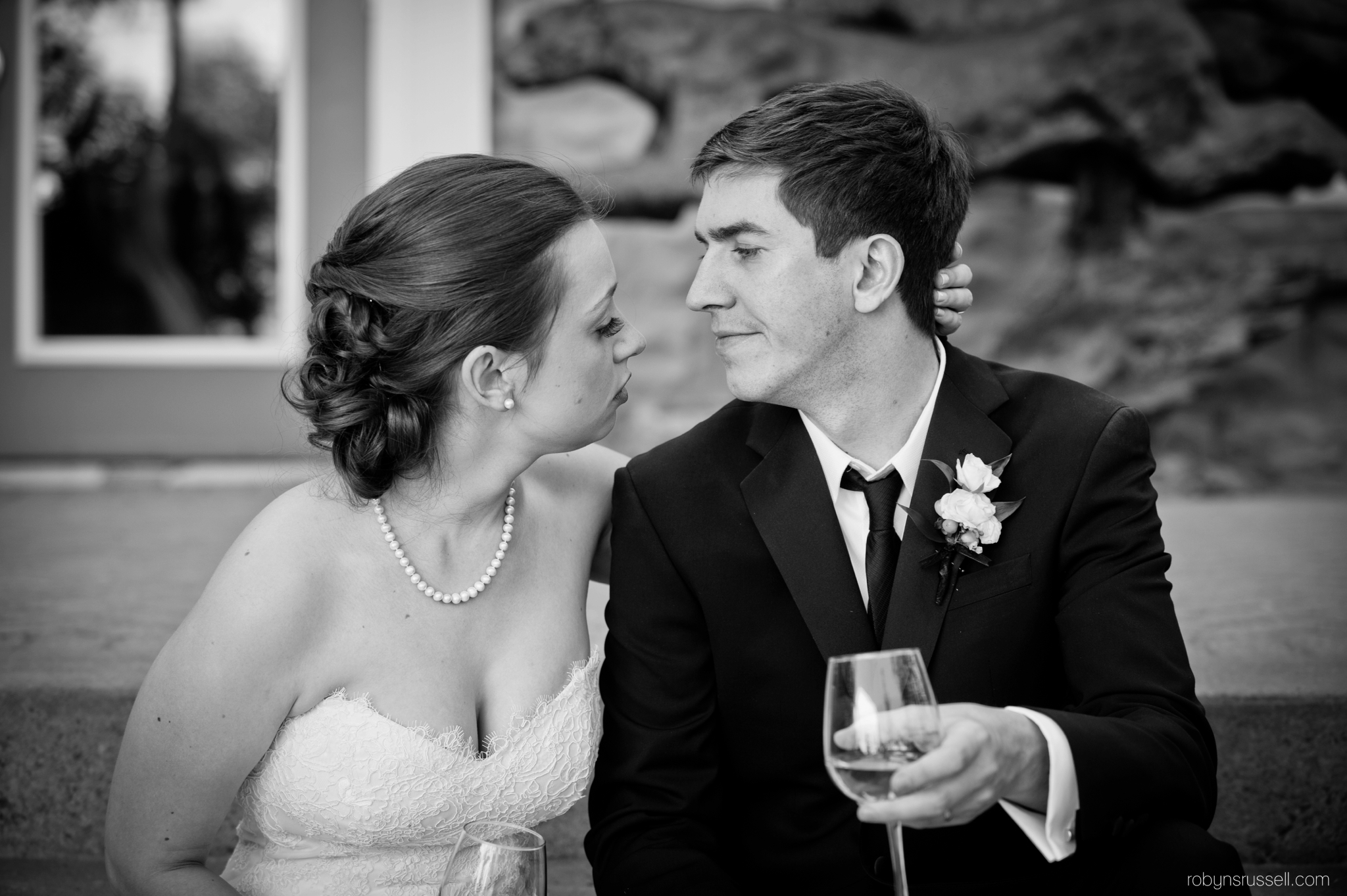 The staff at Inn on the Twenty were amazing! They saw us coming and brought us (yes, me included) water, wine and nibbles. Oh, you have no idea how excited we all were to refresh as weddings can be long and exhausting when you don't give yourself a minute to eat and hydrate; something wedding photographers just don't get to do unless we get a minute to ourselves.
At this exact moment below, Michael realized that I was photographing all of the little moments he was having with Julia haha. The look on his face! Even with a delicious food staring me down, I just can't help it. If I put my camera down, I would have missed all of these wonderful moments.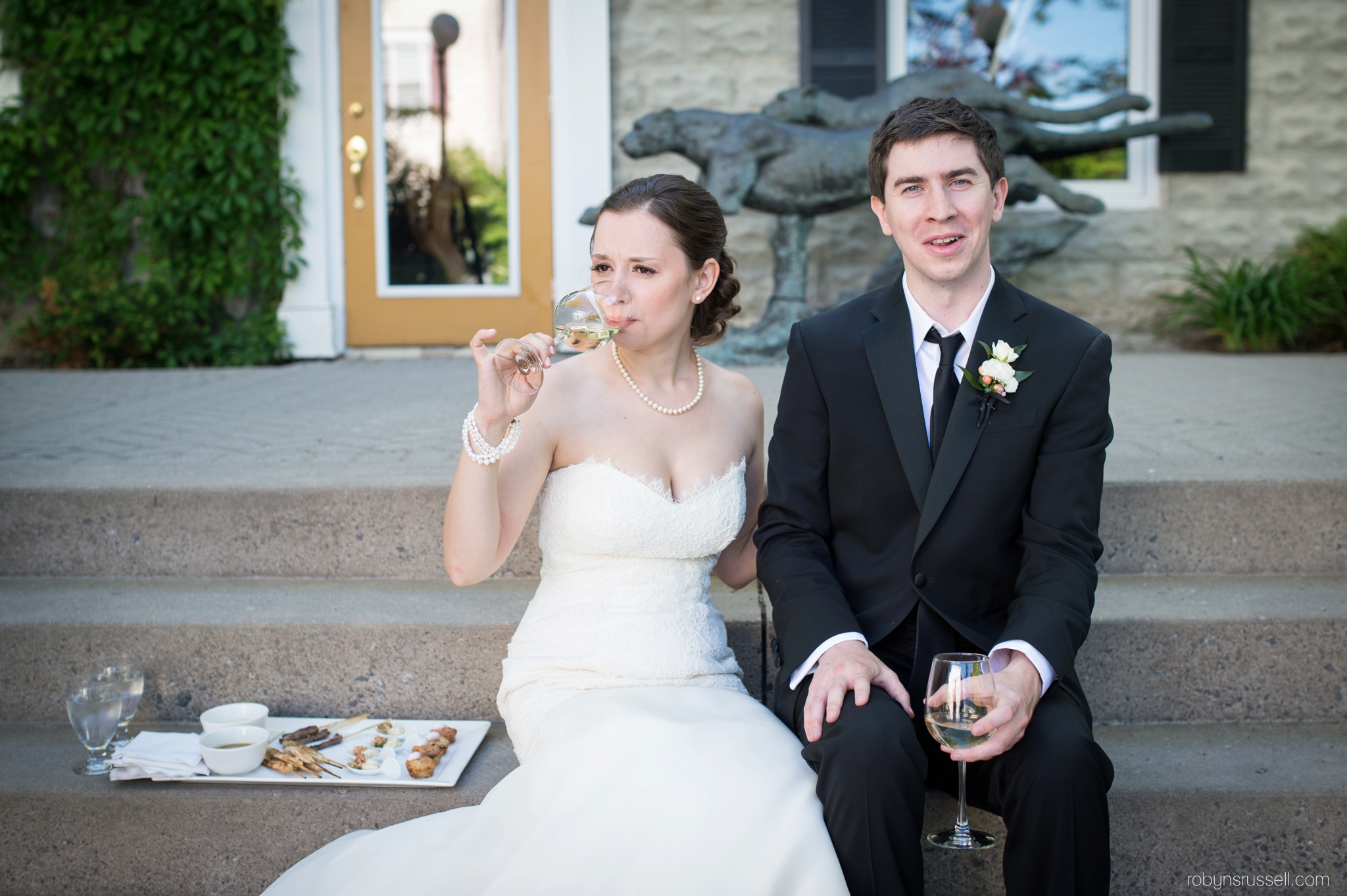 Jessamyn and Michael, the Maid of Honour and Best Man, joined us for a few more photos and then we made our way inside for the reception! I had a lot of fun with this group! They are wonderful people inside and out!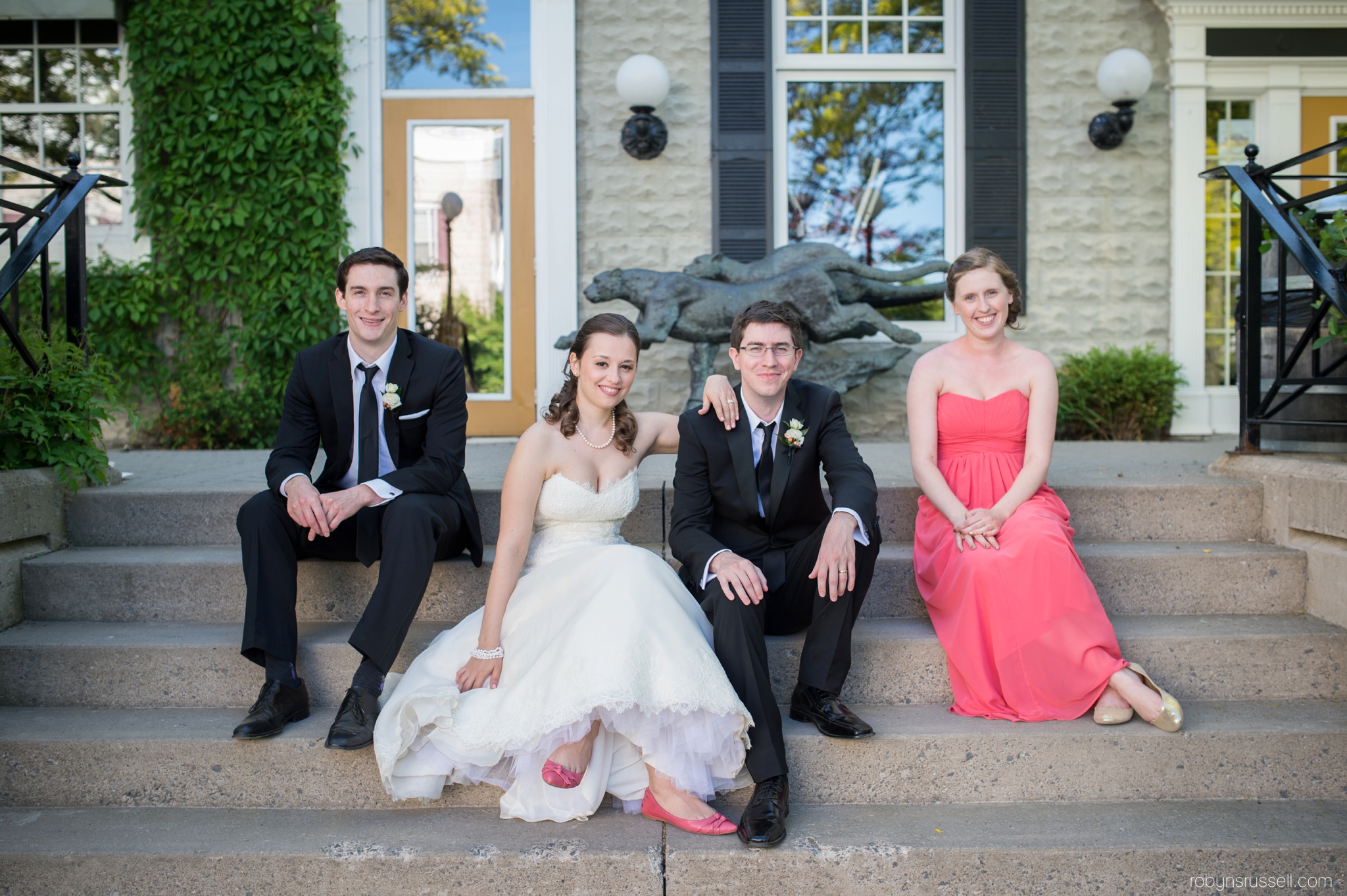 The cake and all of their details were perfect. The cake topping especially. It was perfect. Simple. Elegant. I also love that when Julia and Michael entered, their parents performed a private Korovai (bread ceremony) before they sat down. Have you ever tried Ukrainian bread before? It's pretty amazing and so intricate how they put it together. One of my wedding couples from last fall, Nick and Katie, had a Korovai too and I was really impressed with the craftsmanship that goes into making this yummy bread.
Lots of speeches took place, including an impromptu Ukrainian play, and lots of tender moments for the bride and groom. It was lovely. Their wedding shoe game had us all in stitches. Once the dance started and they cut the cake, the night had begun. And what an awesome night it was (especially getting to work again with Blayre Ellestad – who is an amazing videographer and person, check out the videos he shot for his sister Kiesza – yes Kiesza is his sister). It was also my first time bringing Brenon along as my second, who was so helpful. Having someone strong and tall really helped! My feet were so fatigued by the end of the day, he almost had to drive my car home. (that's another story haha). All in all, we all had a lovely day! I live for days like this.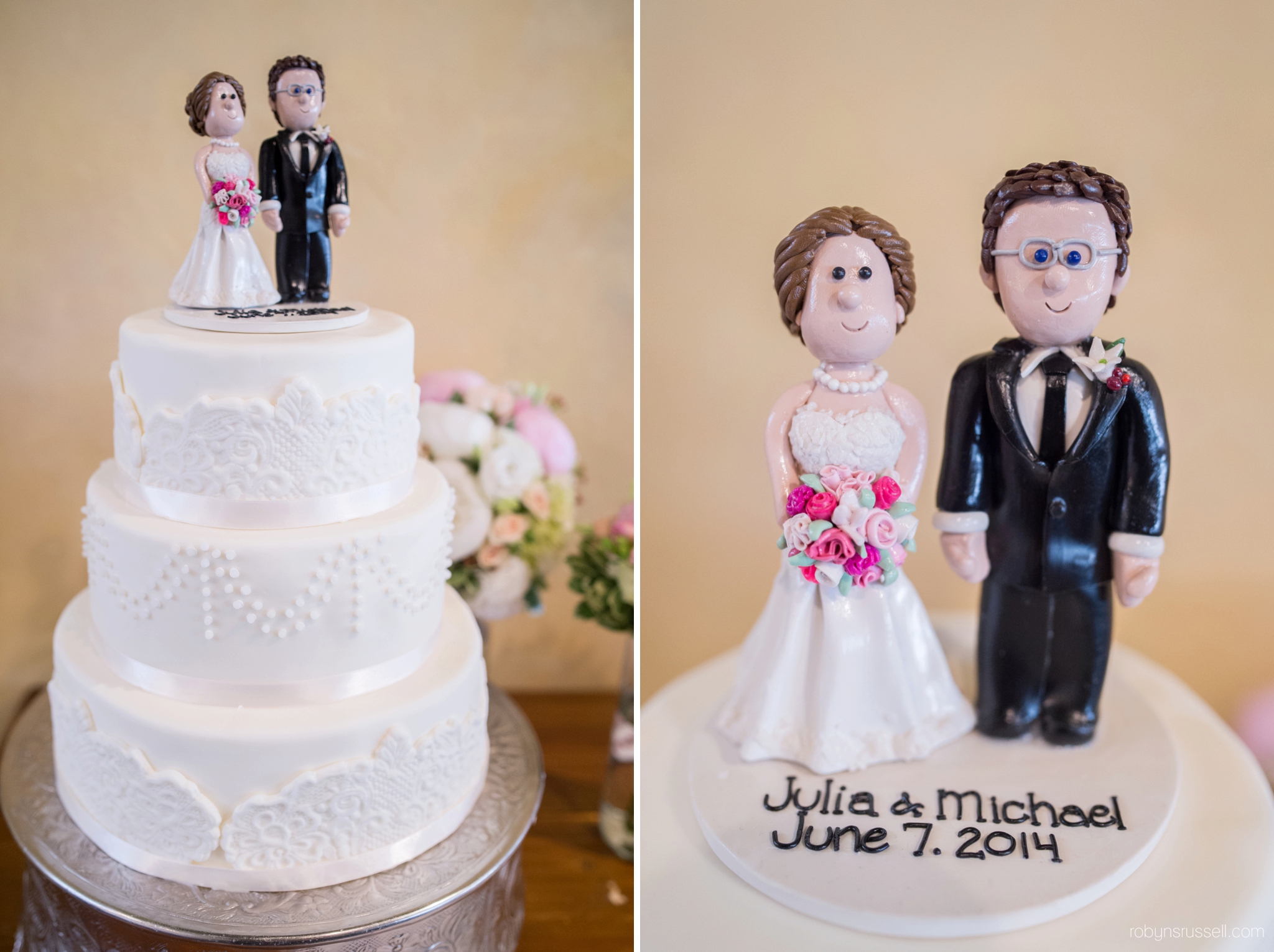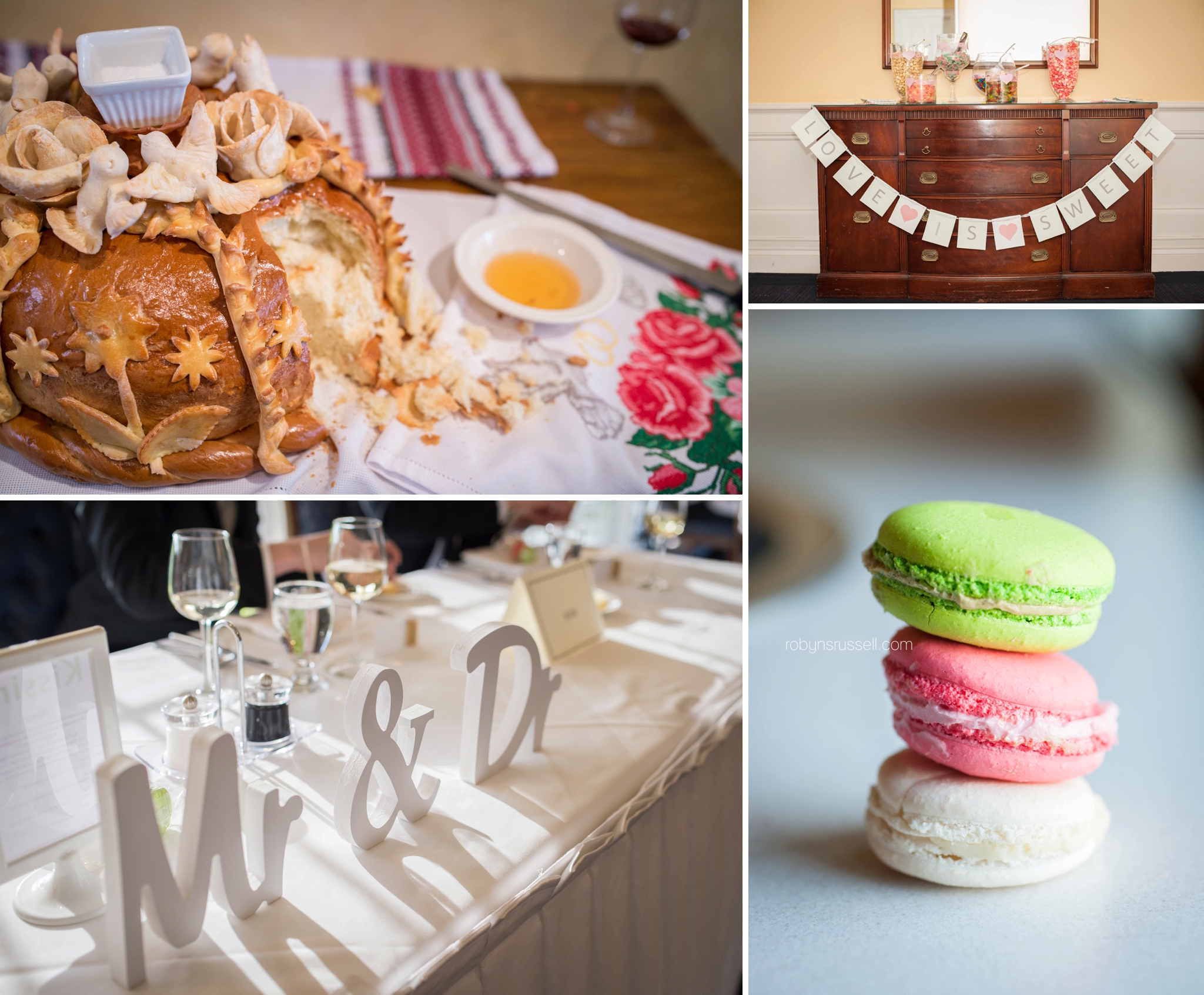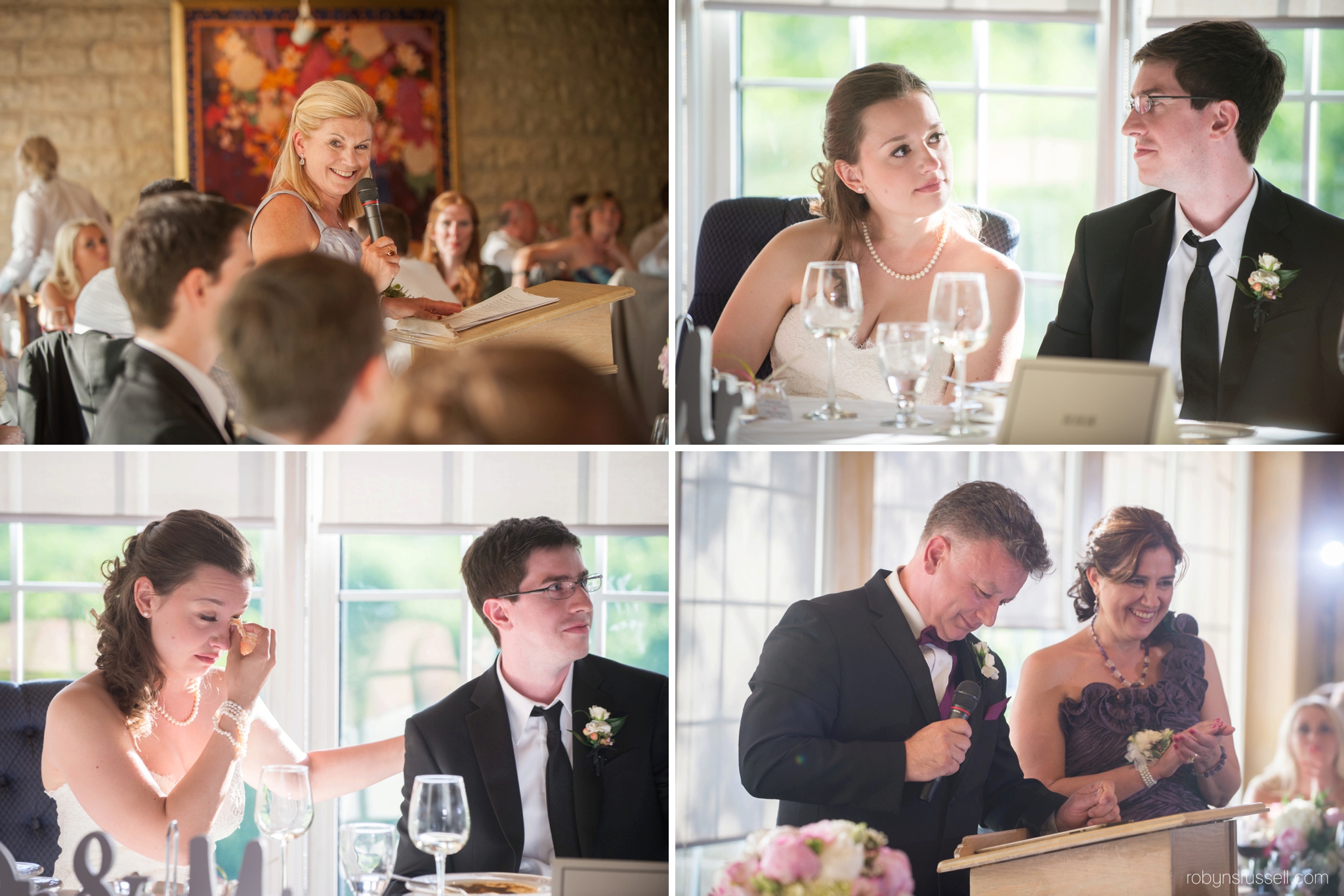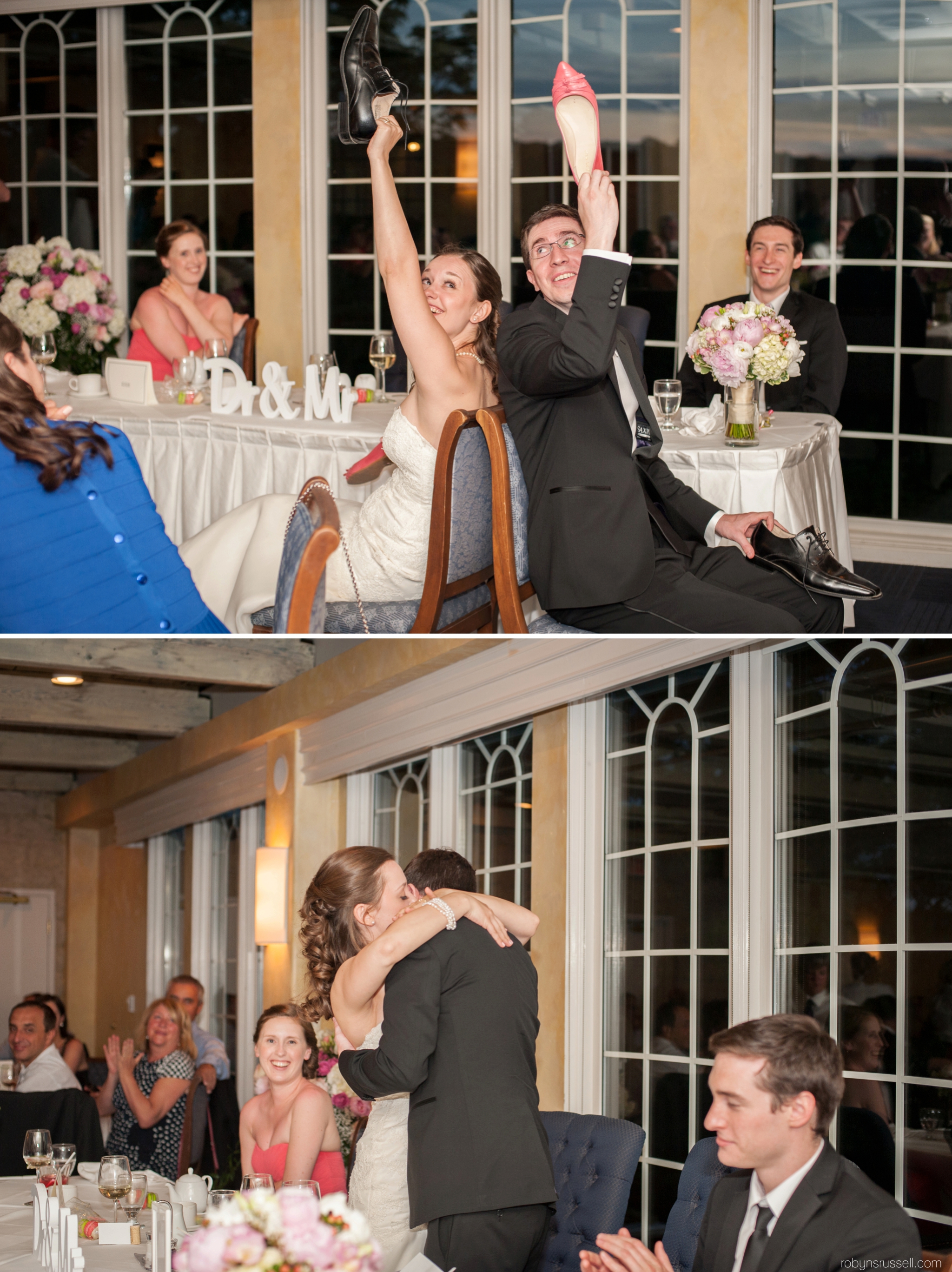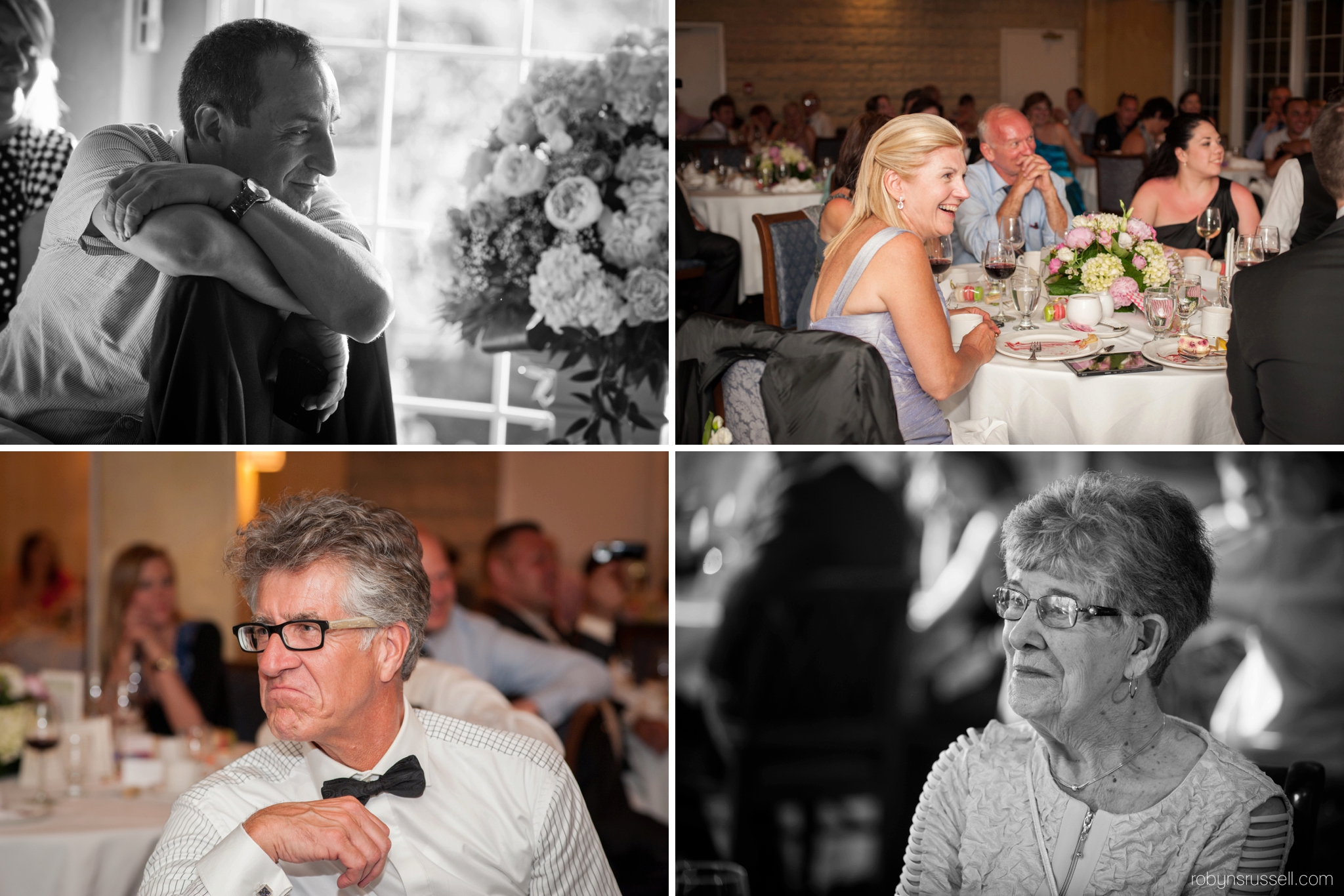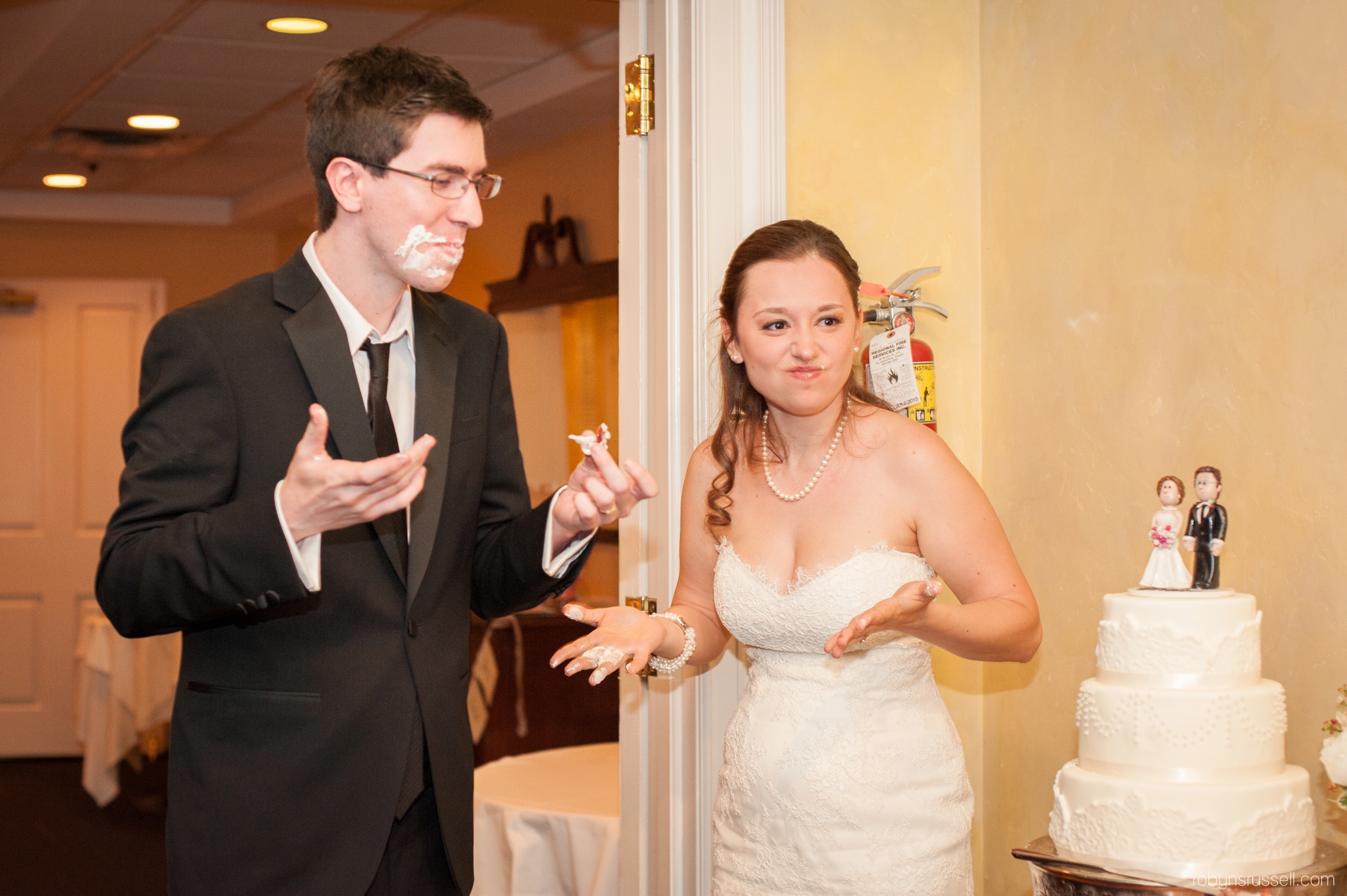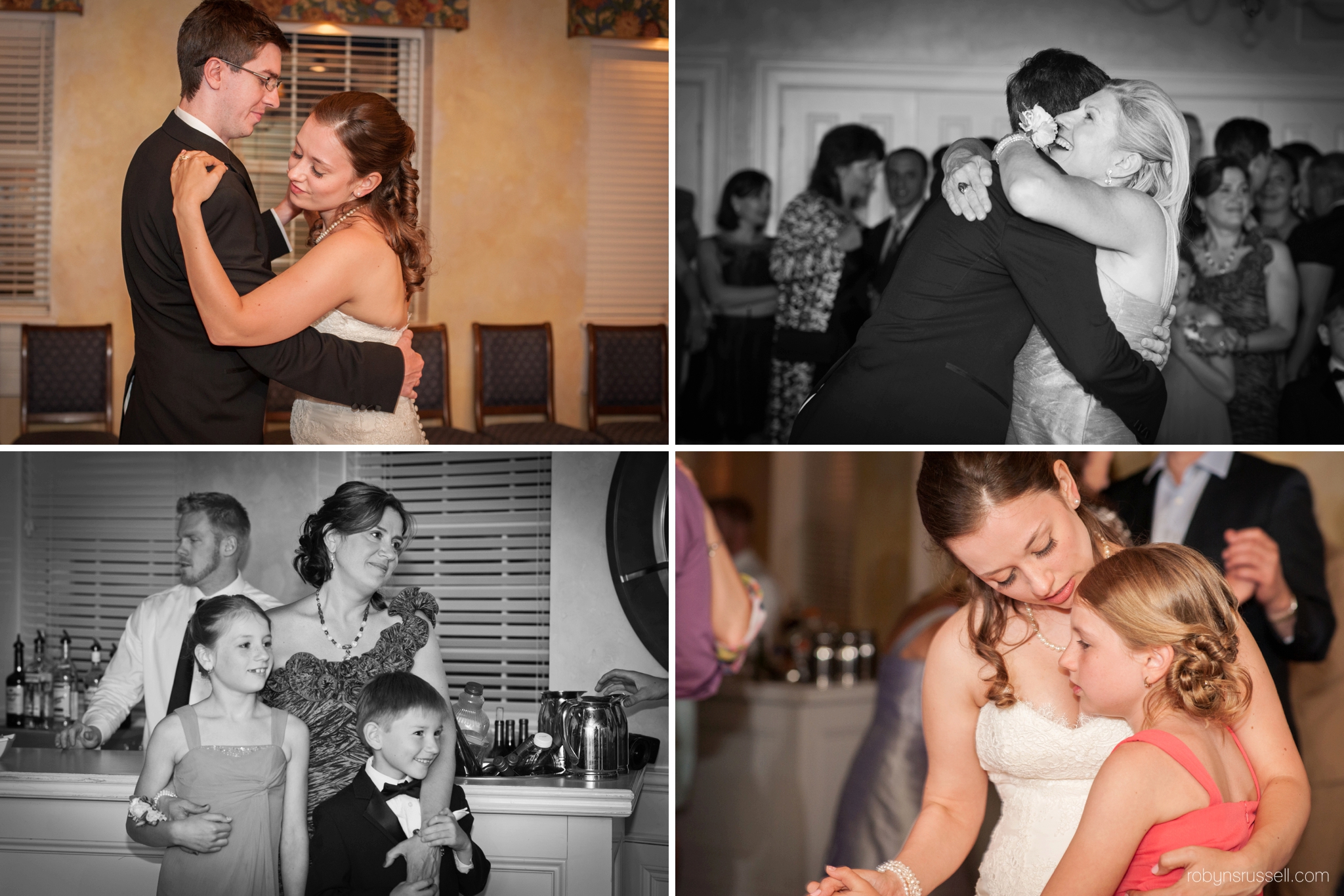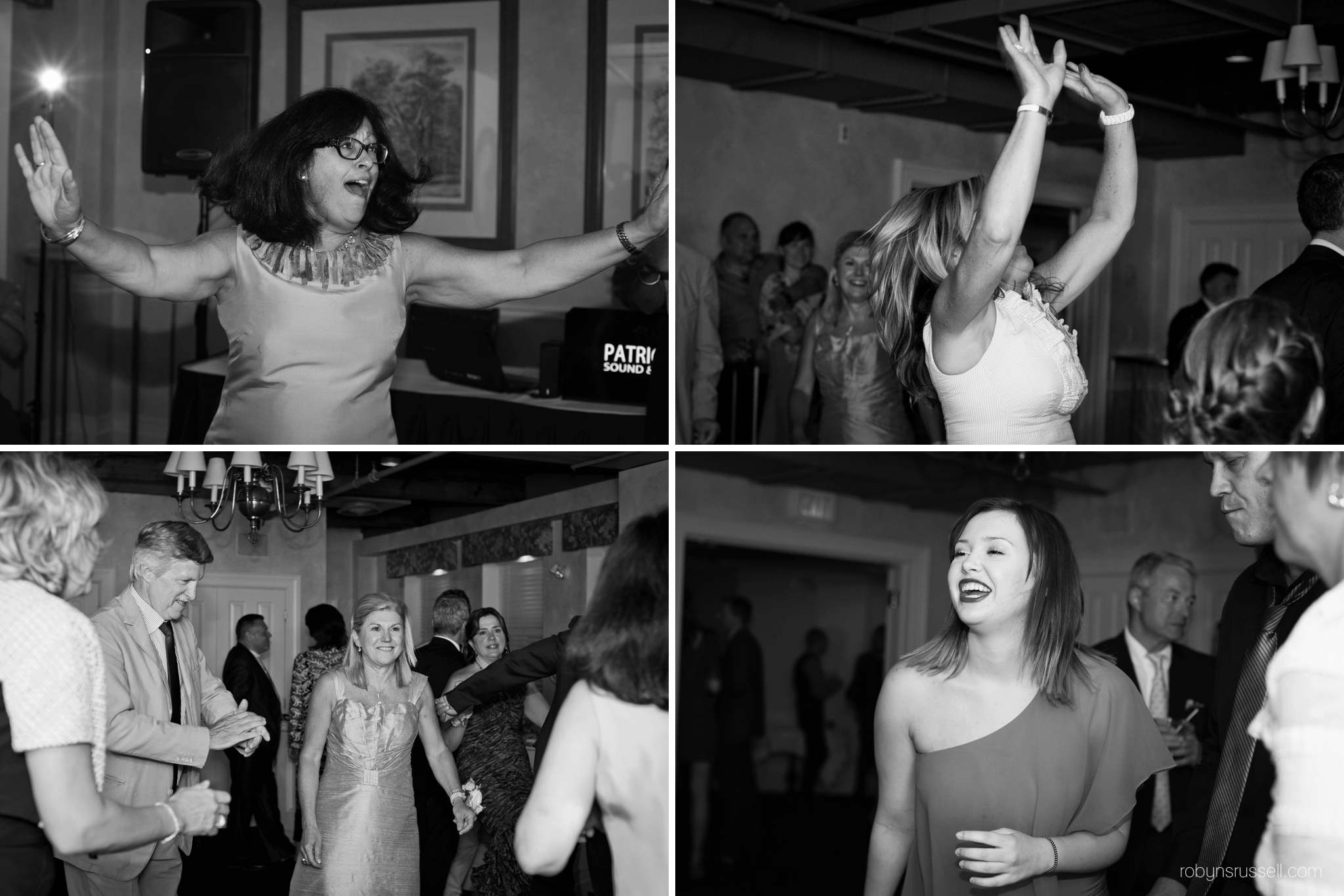 Julia & Michael, thank you for such an amazing day. For opening up your lives to us. For sharing your love, your laughter and your tears. For trusting me. For being a sweet couple. For simply being you. I hope you enjoyed seeing your day unfold through my eyes.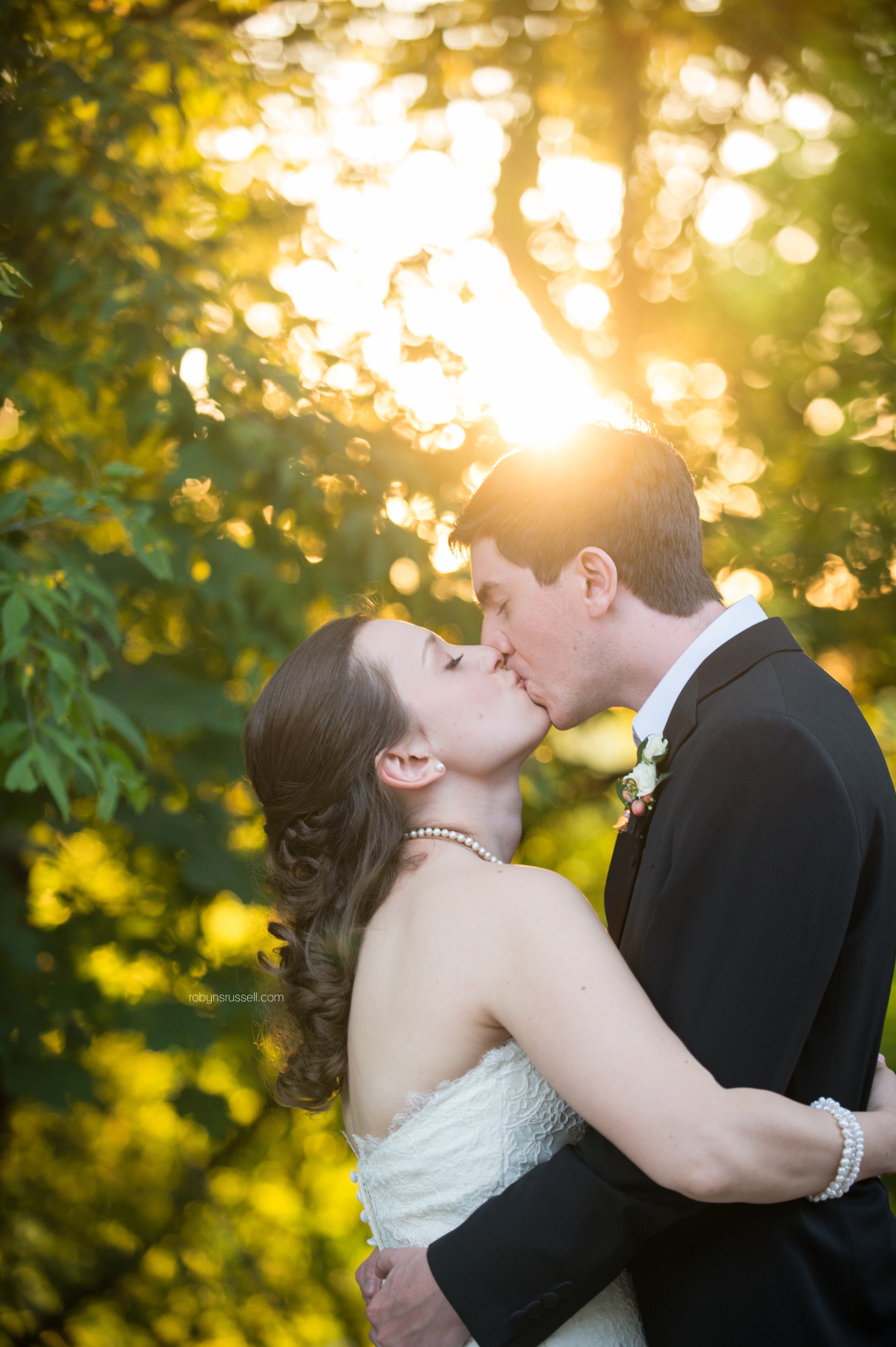 As we ended our night, we saw Julia and Michael had a photo booth set up. Did we partake? You bet we did! Until next time, Robyn xo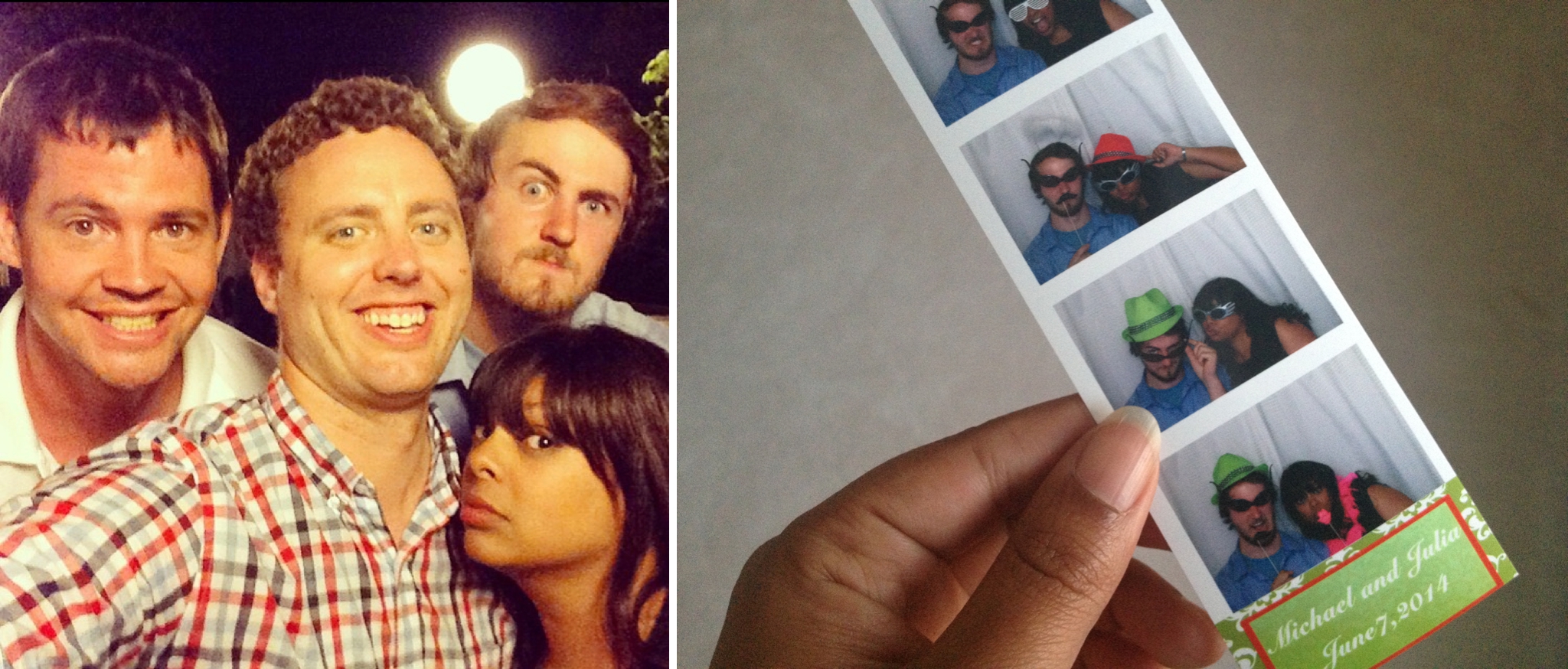 Vendors:
Bridal Gown – Becker's Bridal
Bridesmaid Dresses – David's Bridal
Tuxes – Saxon for Men
MUAH – Christina at Niagara Mobile Hair
Florist – The Watering Can
Jeweller – Spence Diamonds
Minister – Judy Kofsky
Musicians – Duo A'more
Bakery – Inn on the Twenty Restaurant
Videographers – Elle & Be Films
DJ – Patrick's DJ Service