A little wedding inspiration for you.
I had an amazing time working with these wonderful people. As a photographer, I get to see a lot of beauty. But when every-single-thing (and then some) is lined up for me to photograph, I am floating on cloud 9, drooling over the littlest of things.
Sun kissed light. Gorgeous people. Delicious details. Beautiful summer peonies; my gosh, even the lilacs in the air smelled so sweet! And that leads me to Ruffles + Rock Event Design, who did an amazing job setting this up, along with Renee Boudreau of Salon Wisp! I can't even begin to tell you the attention to detail that went into every little morsel of goodness you're about to see. And I'm so excited to finally share this with you all.
This was our first look – dedicated to classic crisp whites, fresh florals, vintage gold, lace, romance, pink Moet, bonbons and the most amazing donut cake I have ever seen. Anji, from Ruffles + Rock made it herself. I was in awe. And yes, it tasted delicious too!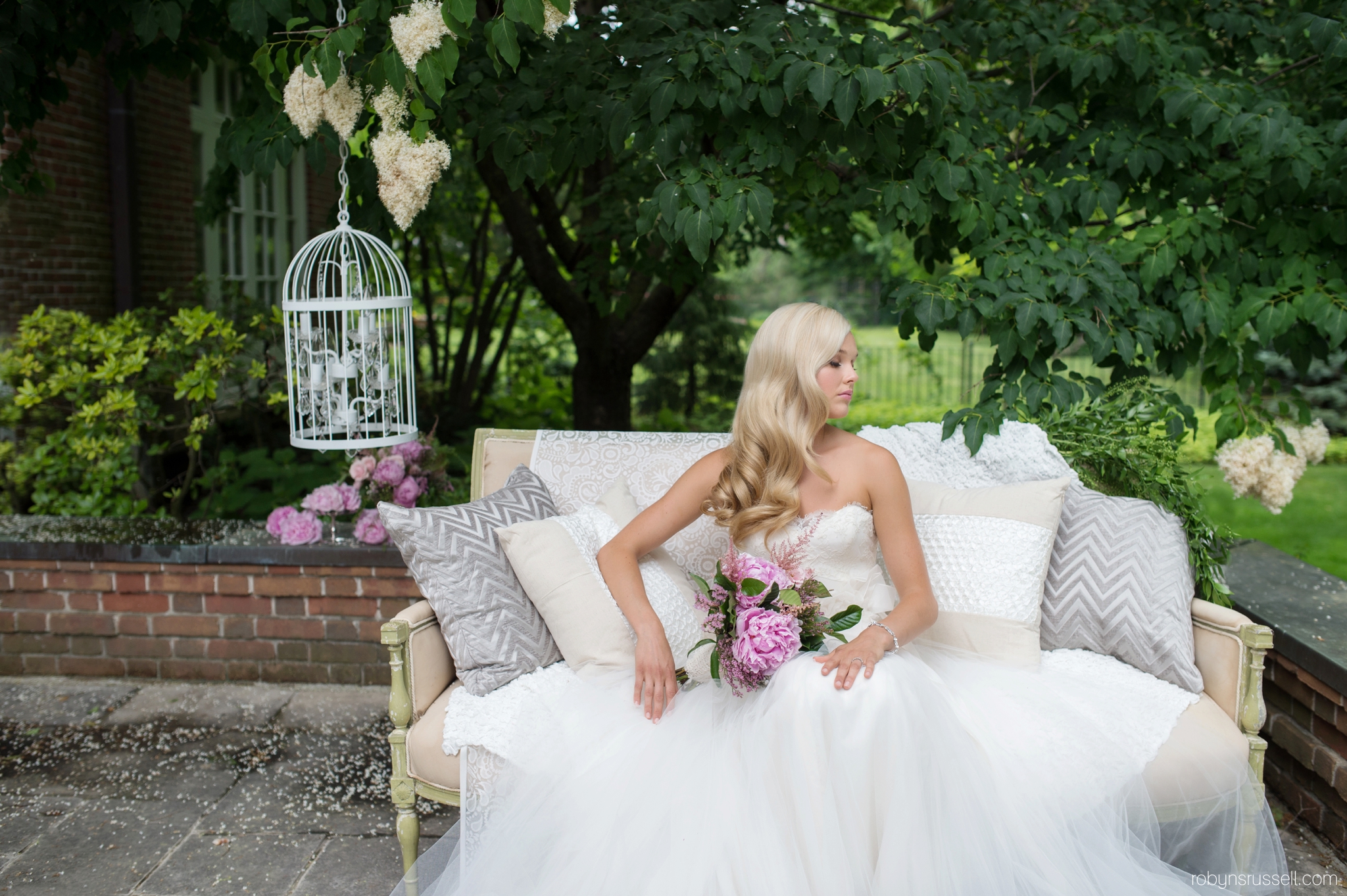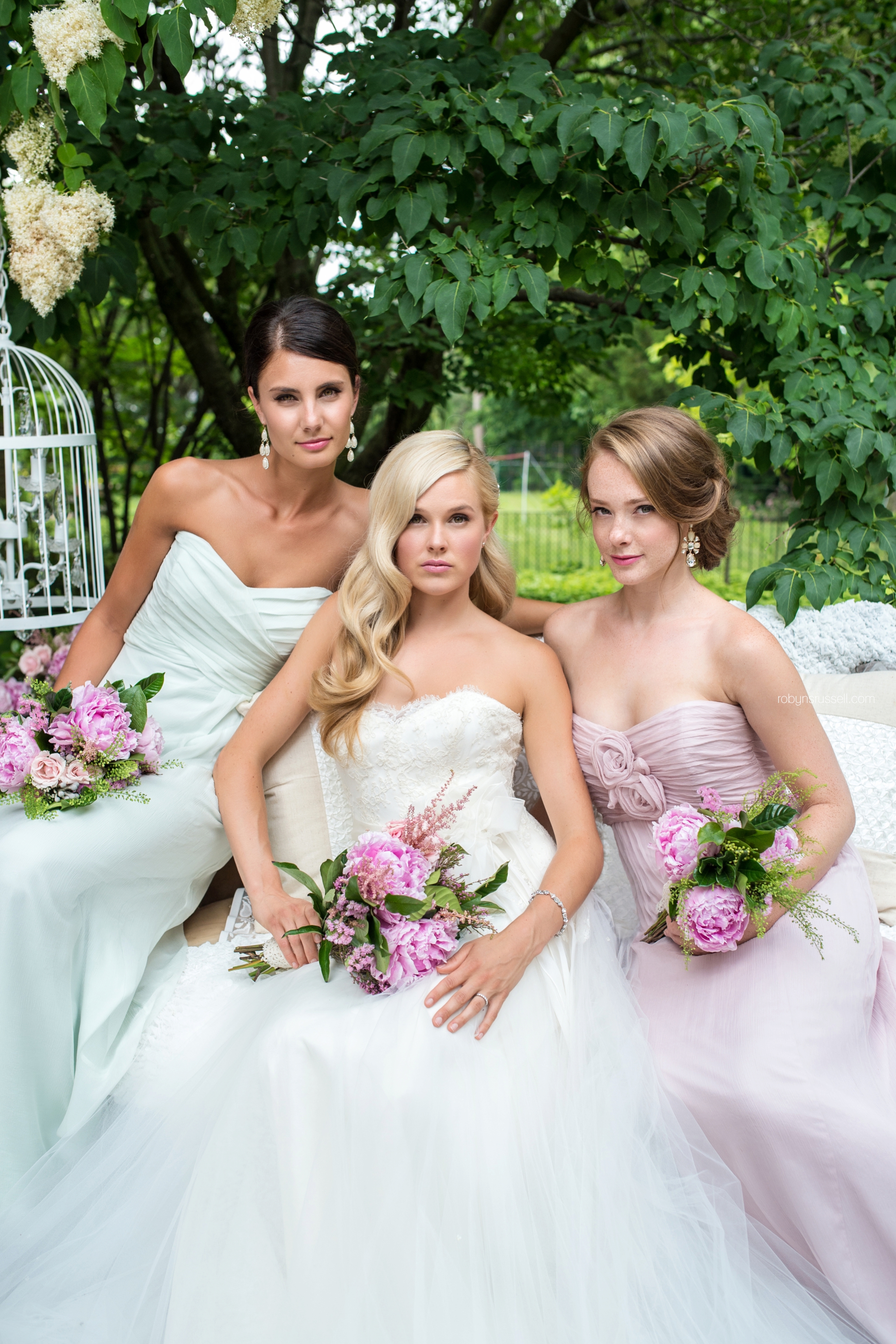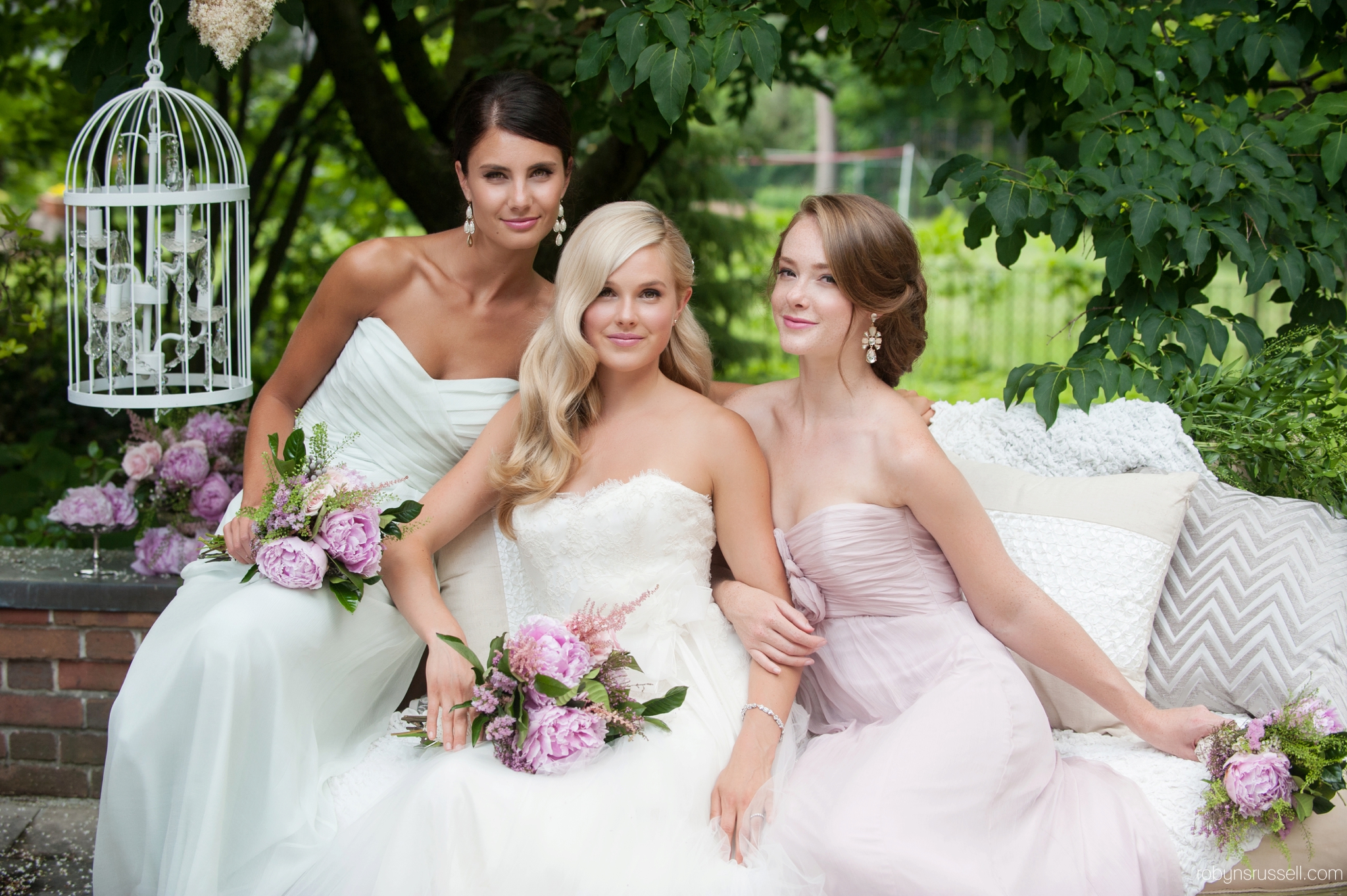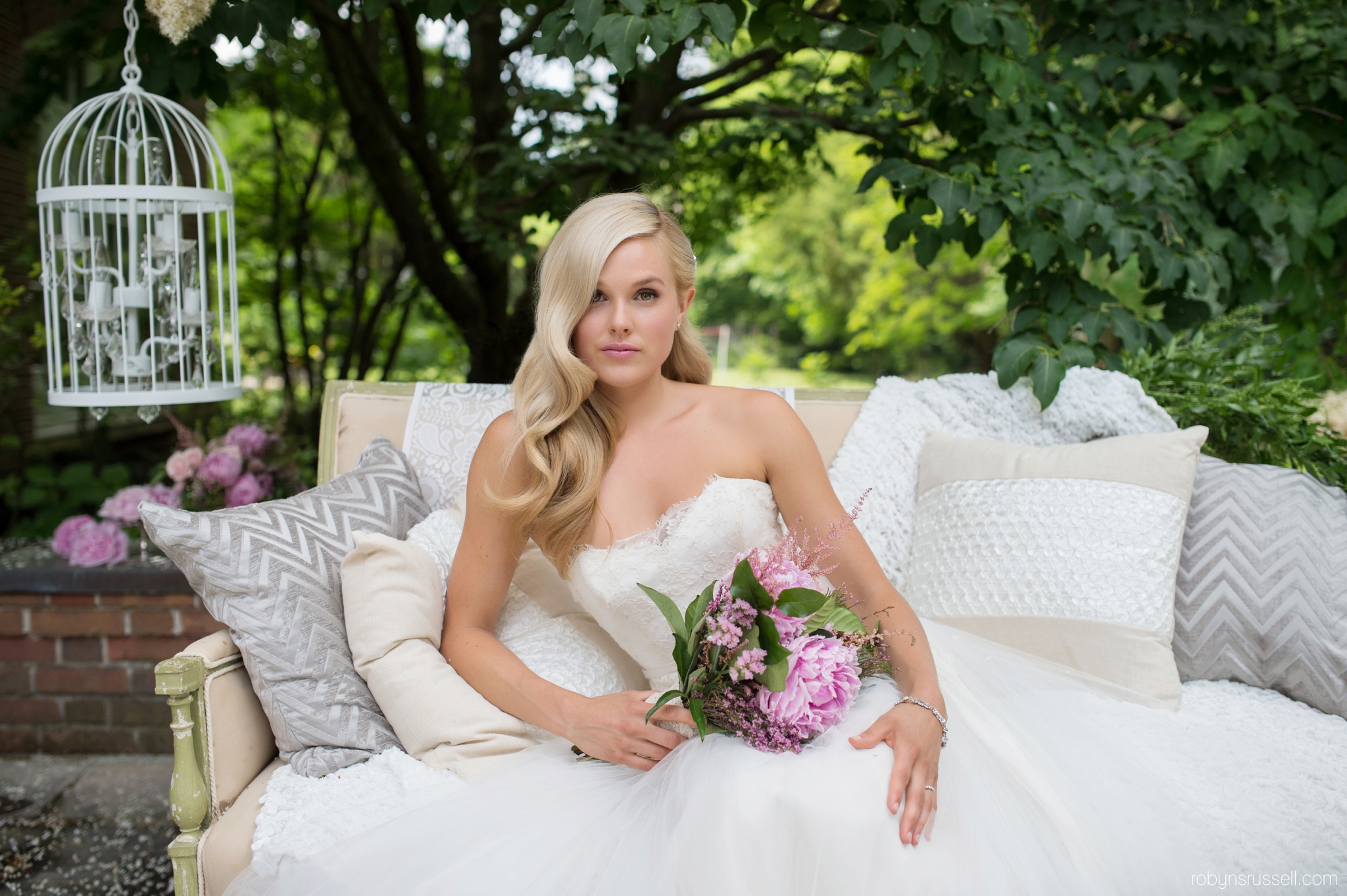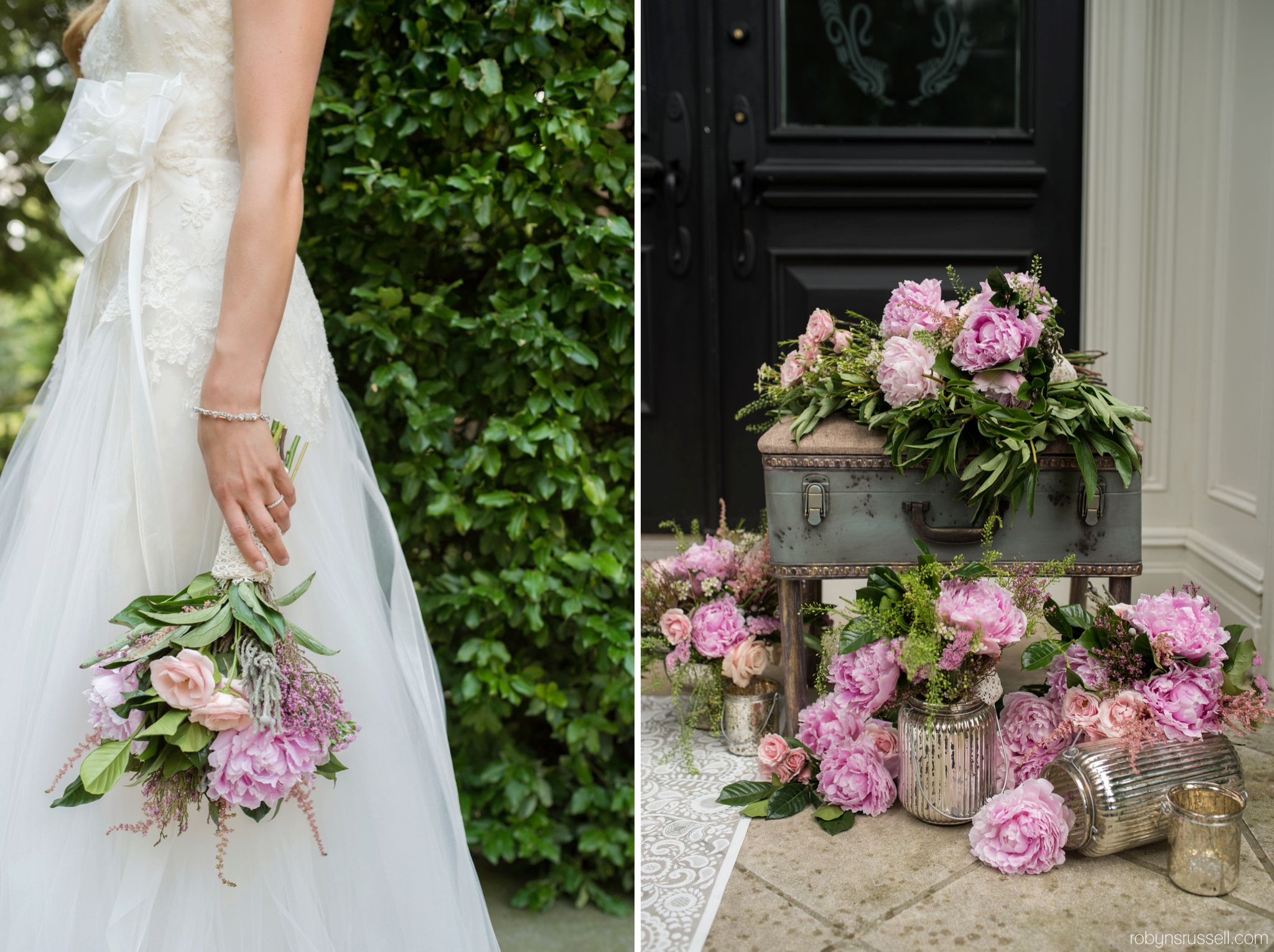 Some of the stunning details that were a big part of our day and our second look, still keeping to the summer garden vibe.
Details are super important. Don't forget them. They can really tell your story, coming down to a theme or colour palette. Just like music can set the tone for the night, details set the tone for the day. And people notice them.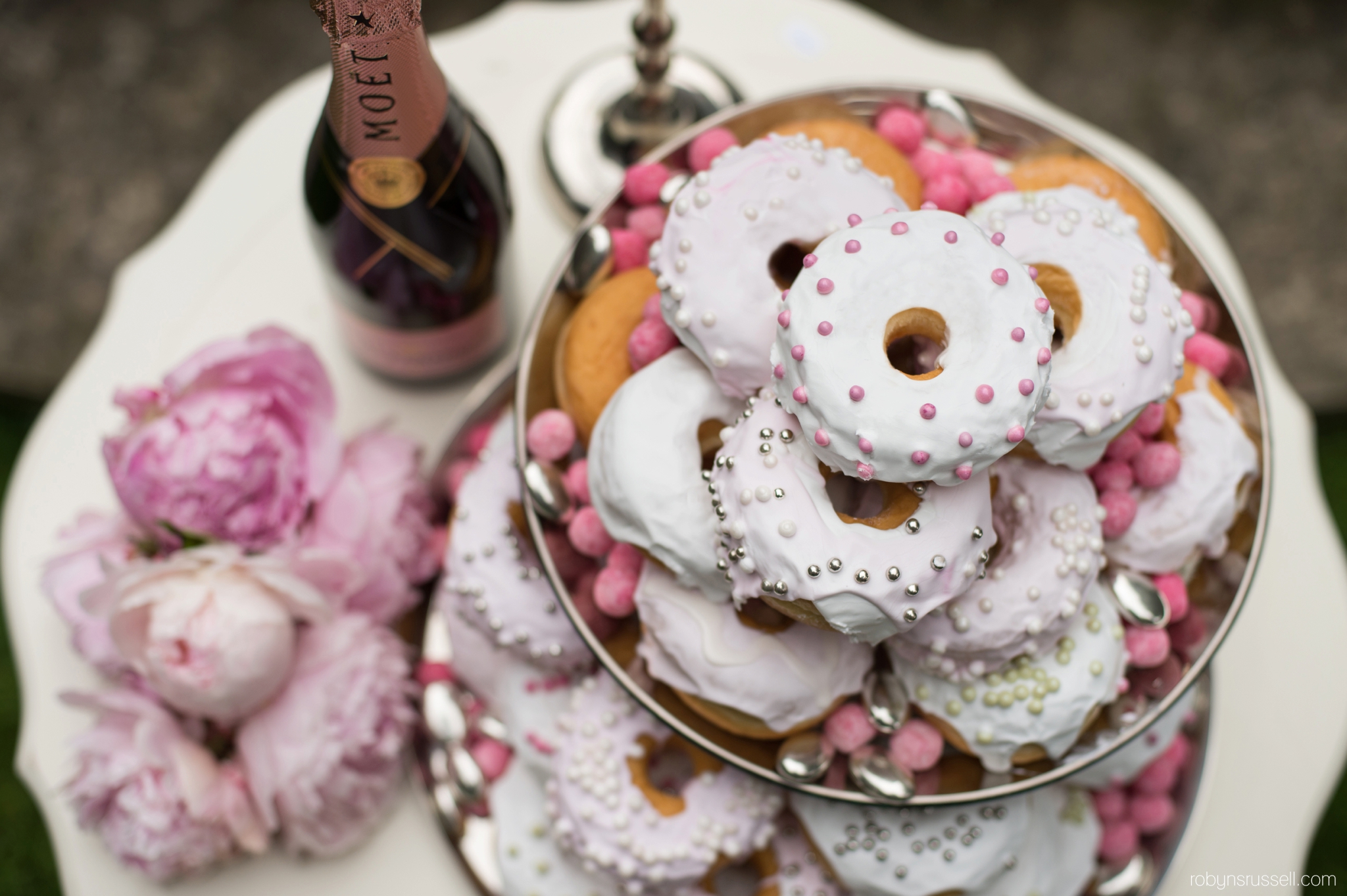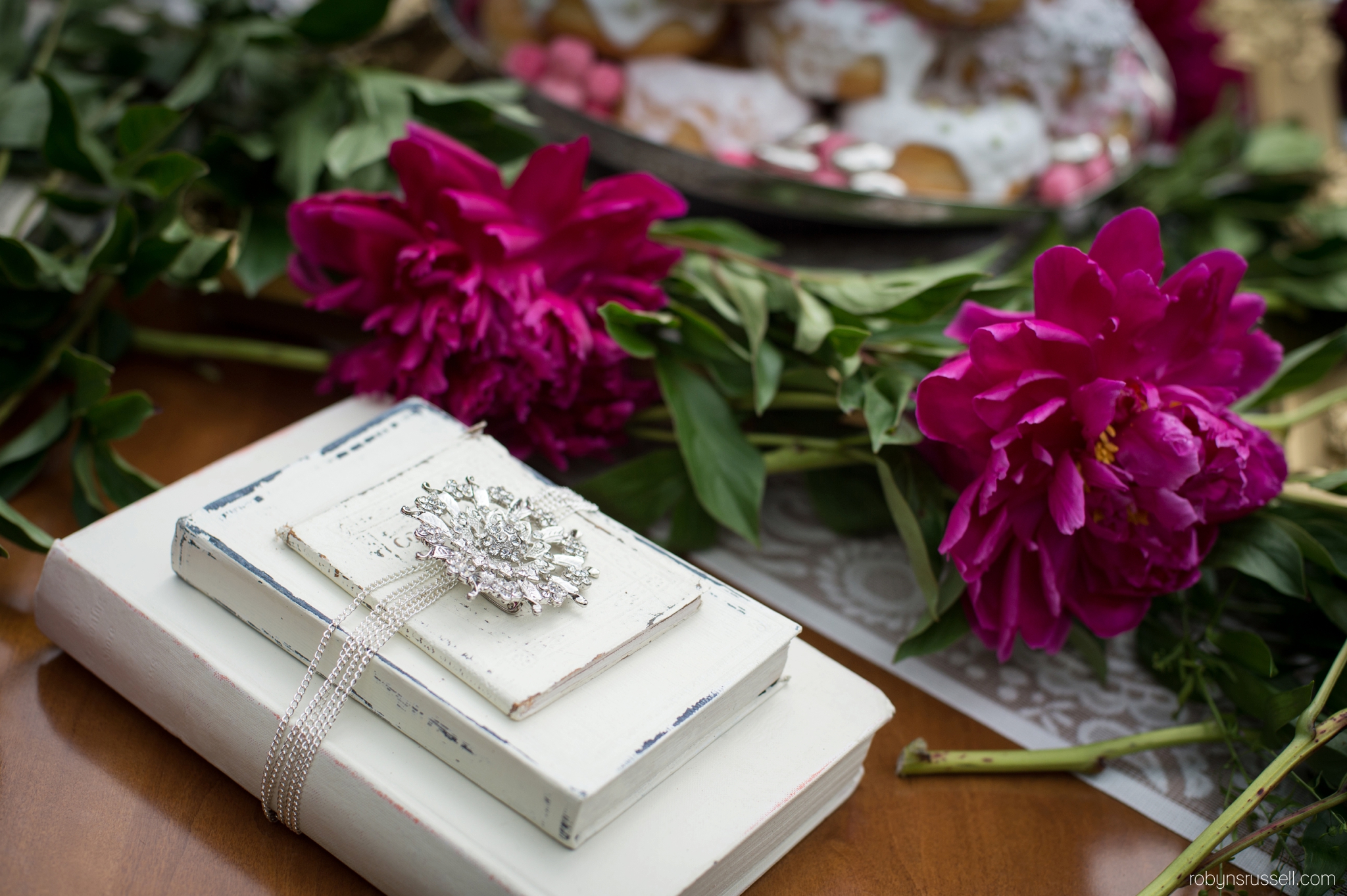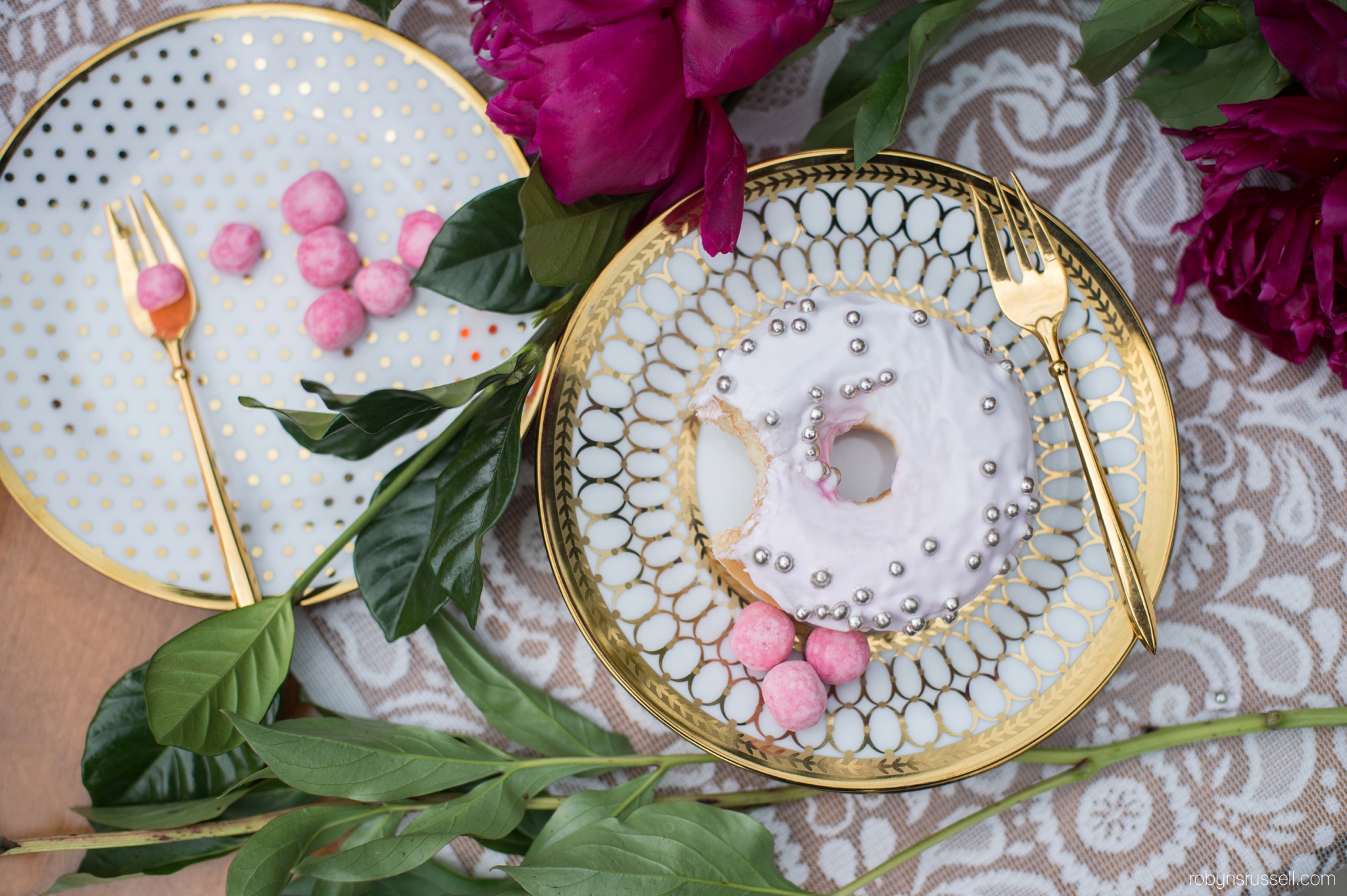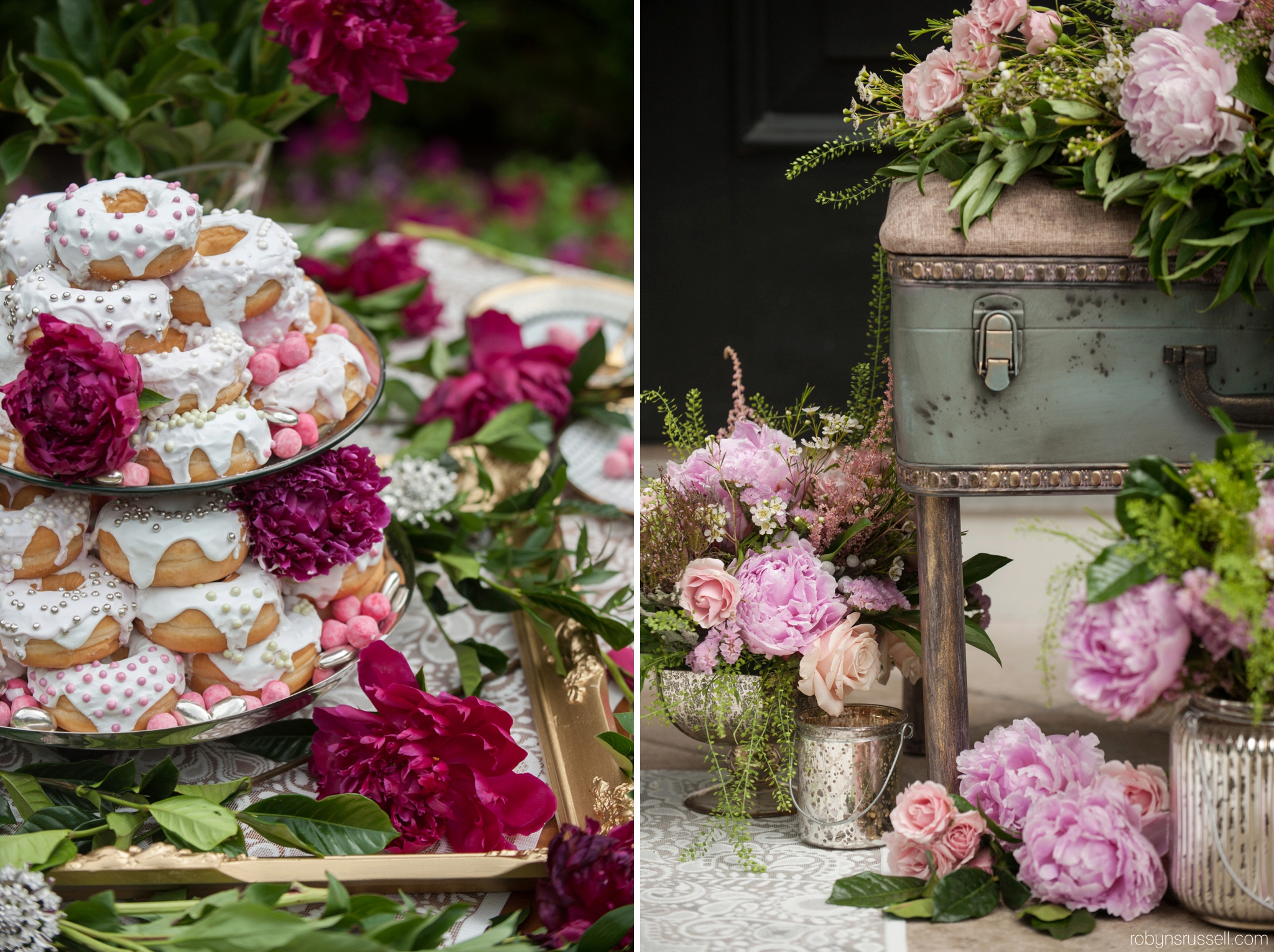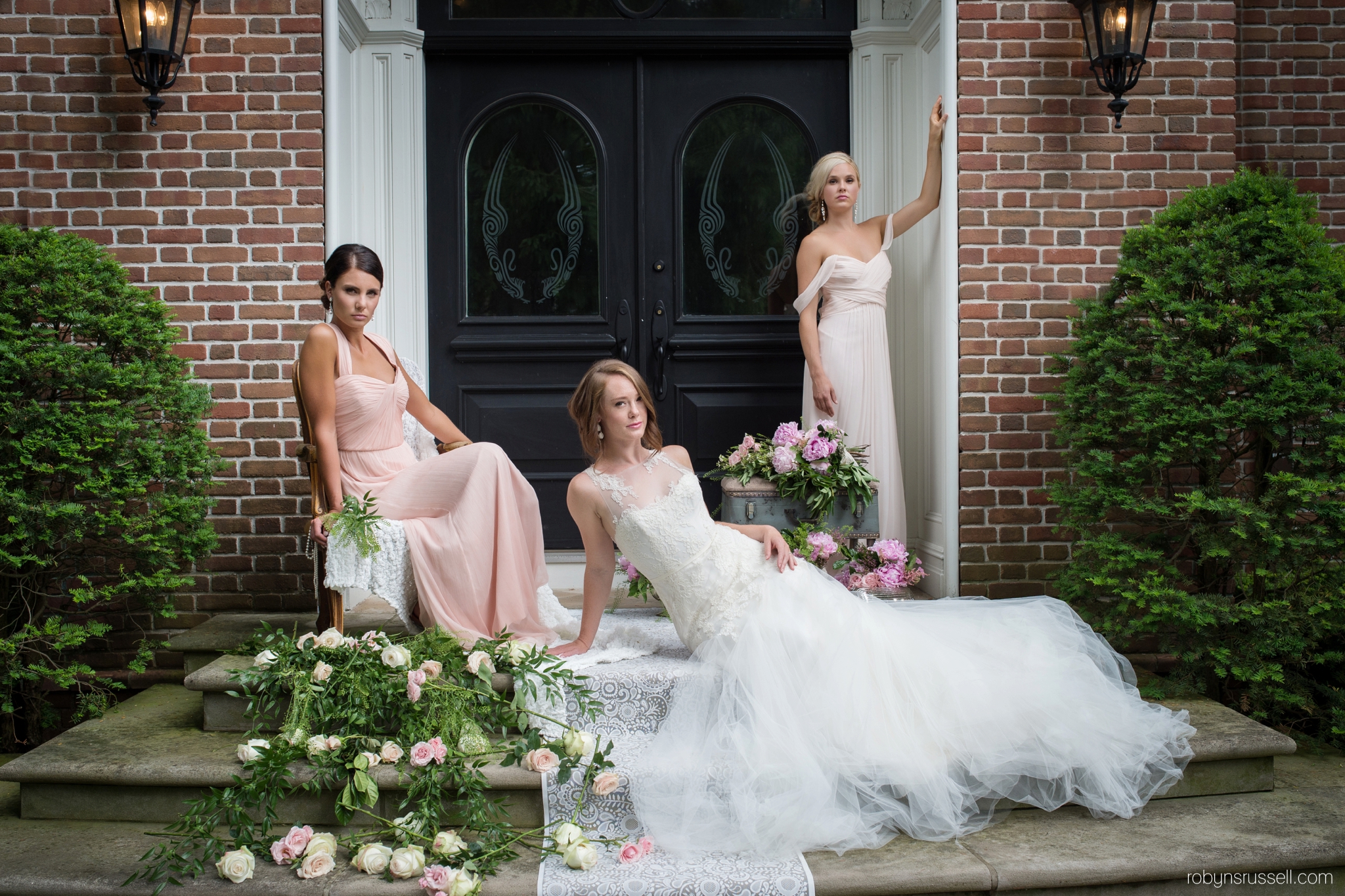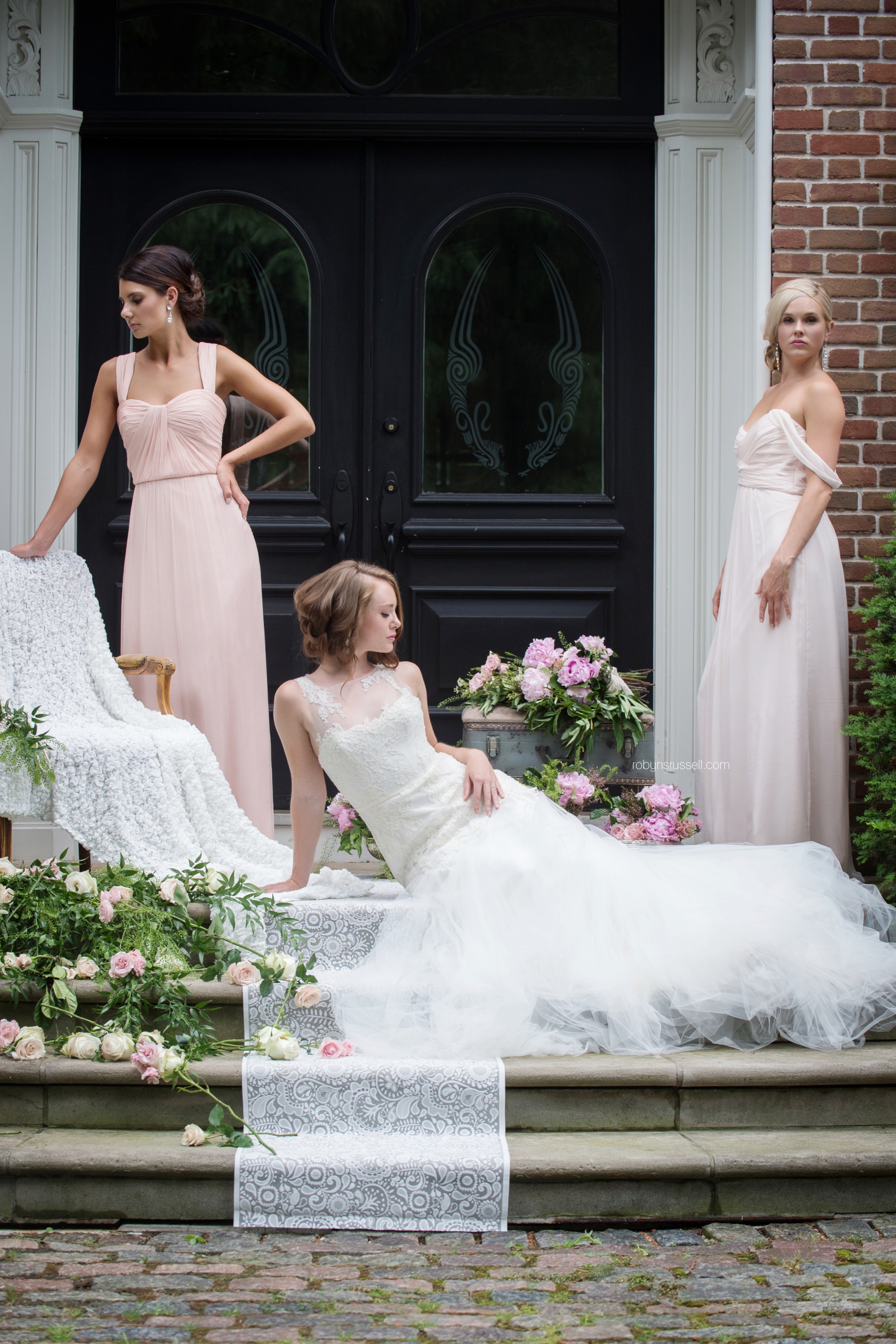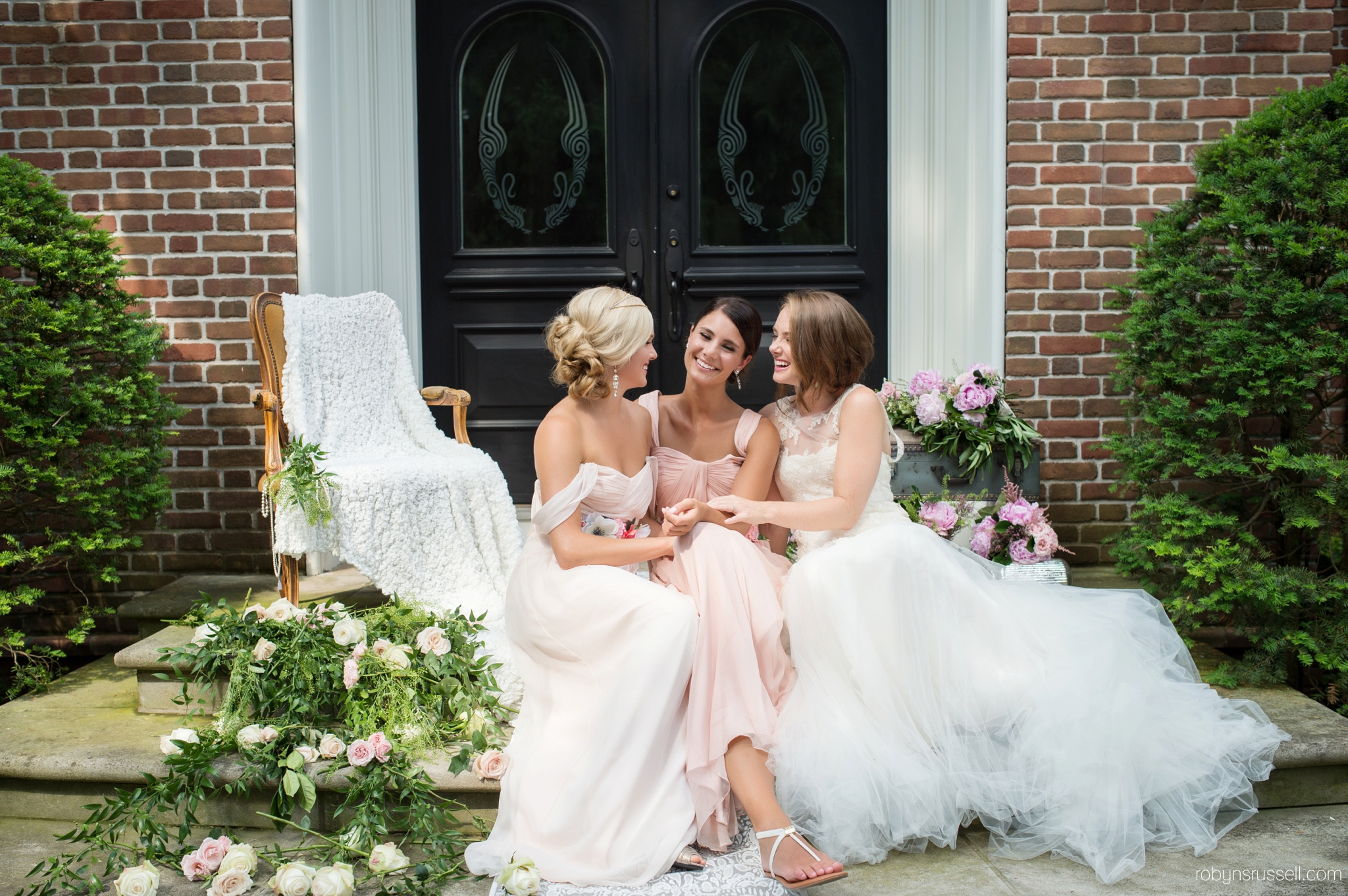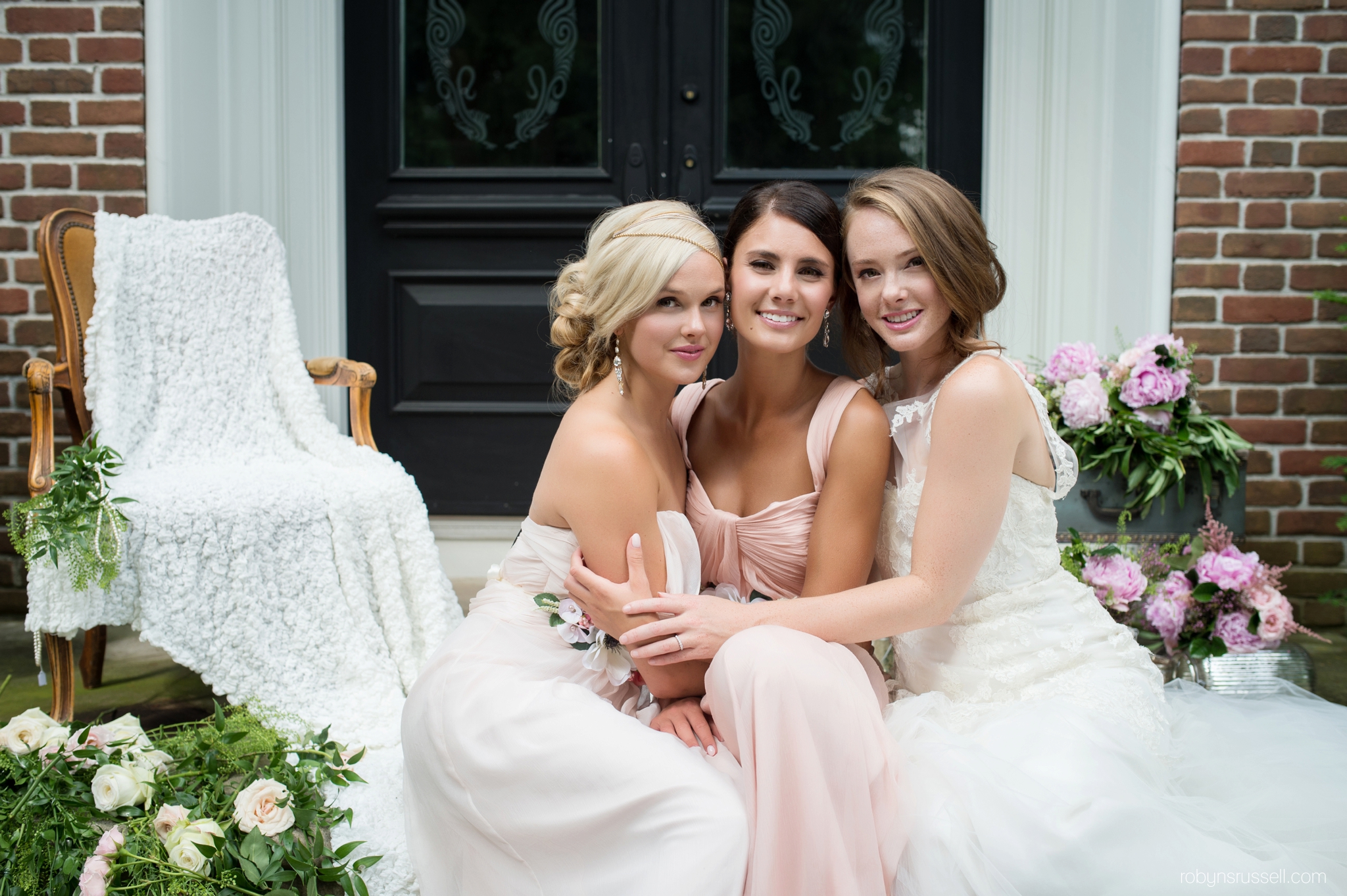 We also did a little Mr. and Mrs. Session, which I love doing with new brides and grooms a day or two after their big day. It gives us time to do something special without anyone else around and none of the pressure. Here's an example of one I did and loved. And yes, Anji made the cake with the red maple leaf inside too!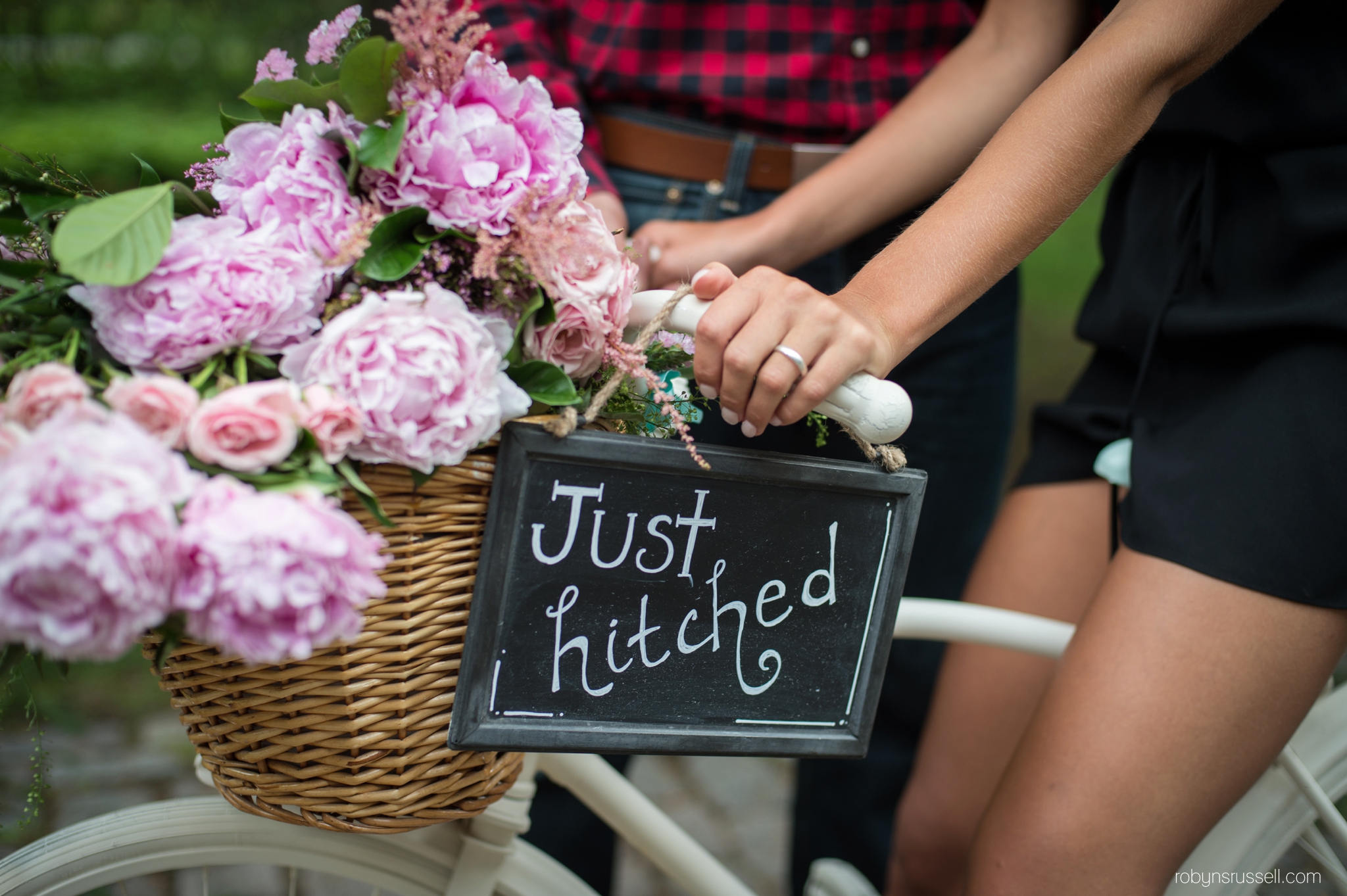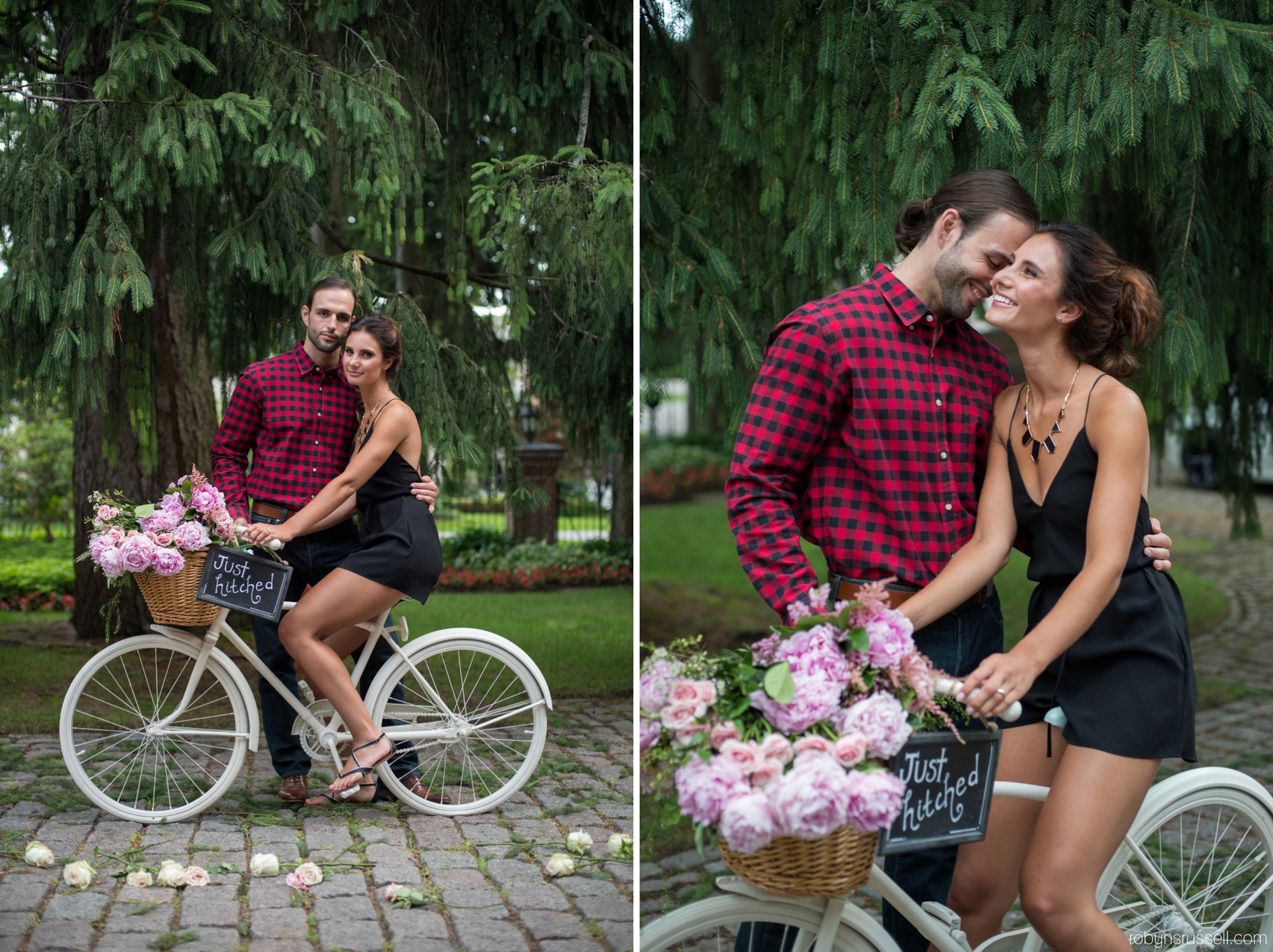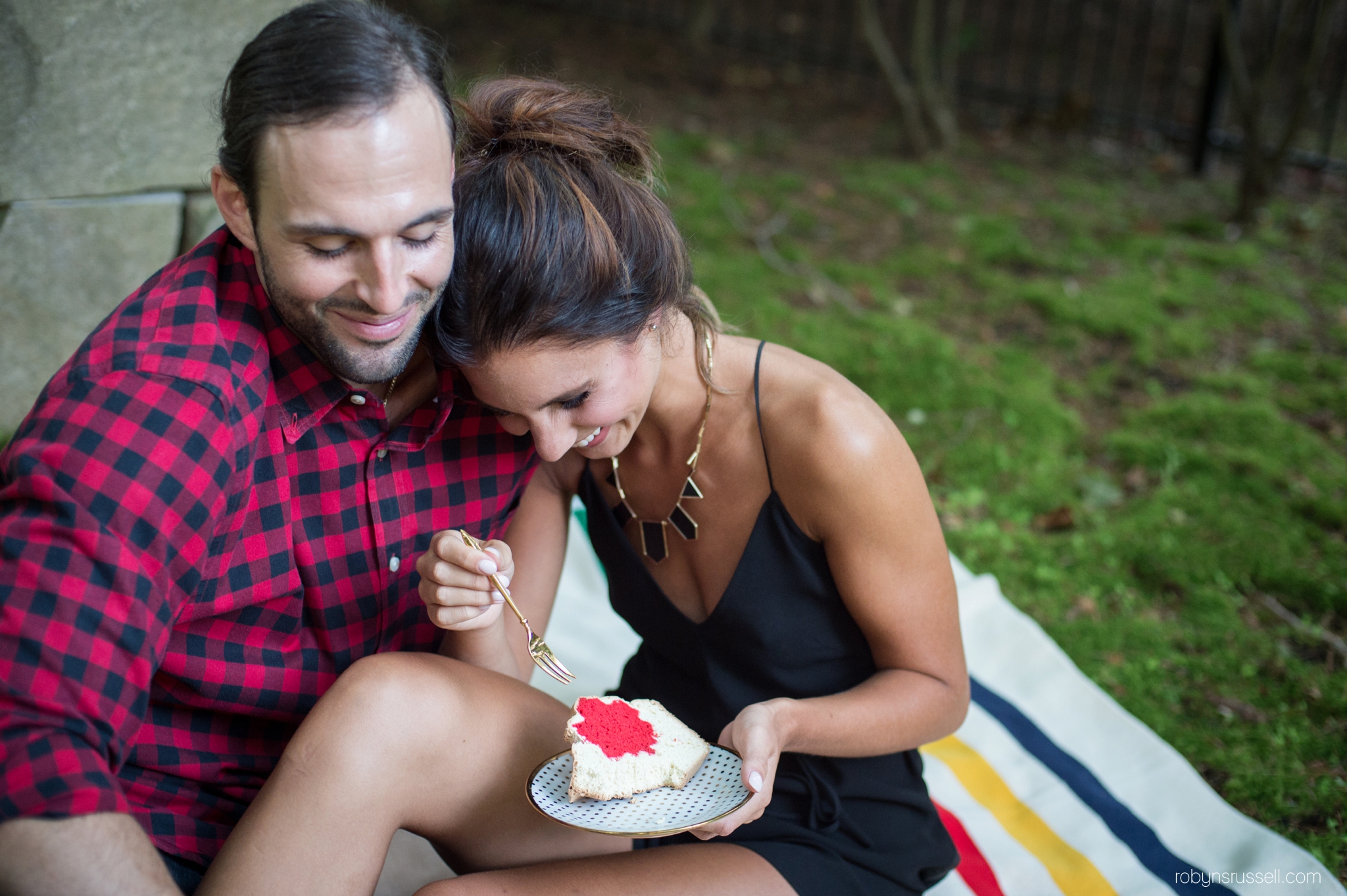 The last setup was more of an homage to a little Boho Chic with a touch of Canadian charm. This was such a rich set up and again, the details were drool worthy. For this look, I especially loved all of the jewellery and flowers that were worn in their hair. It's a big trend right now and it looks like it's here to stay. It adds a personal touch. The floral head pieces were handmade by Christine of Settings.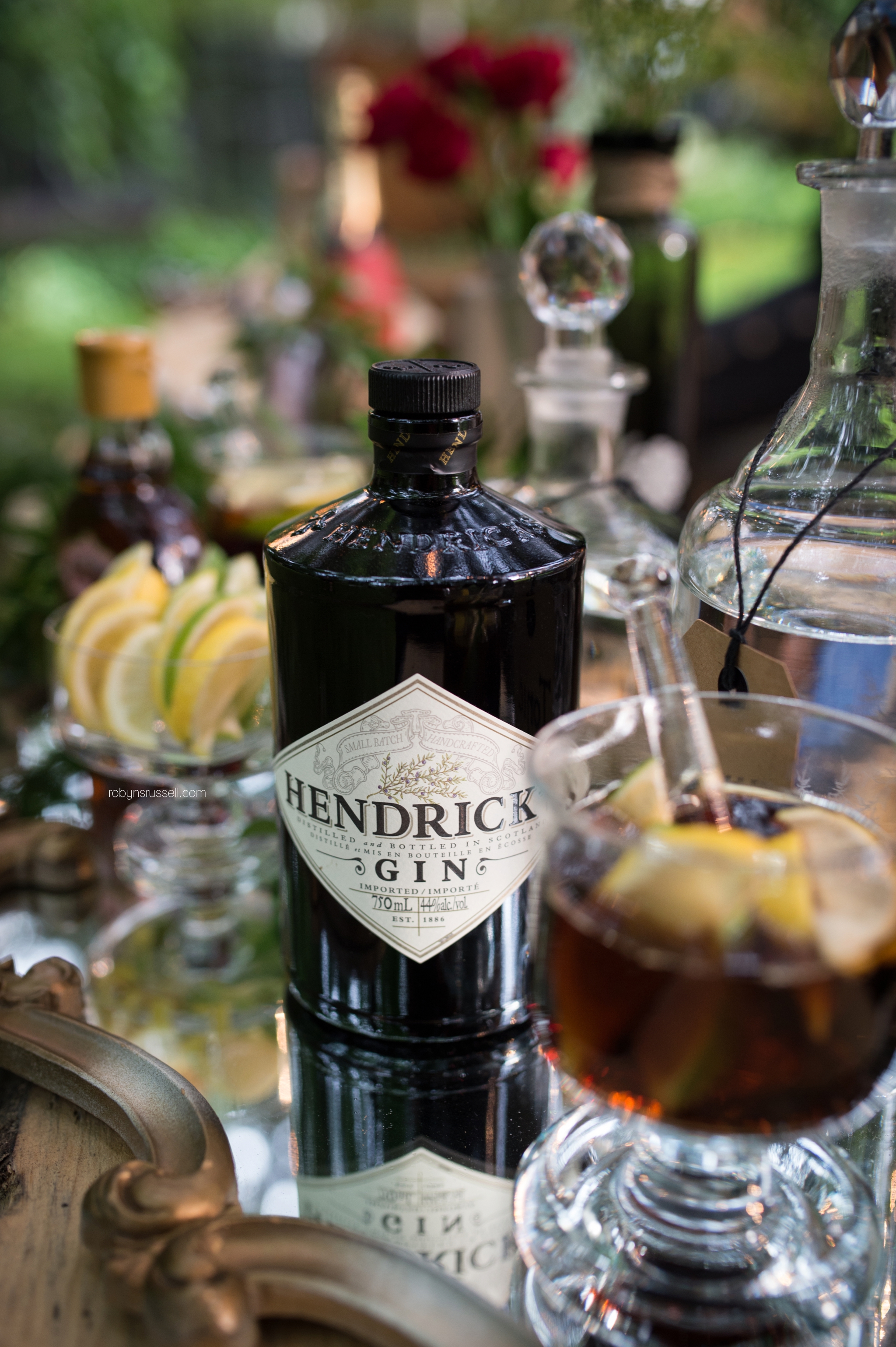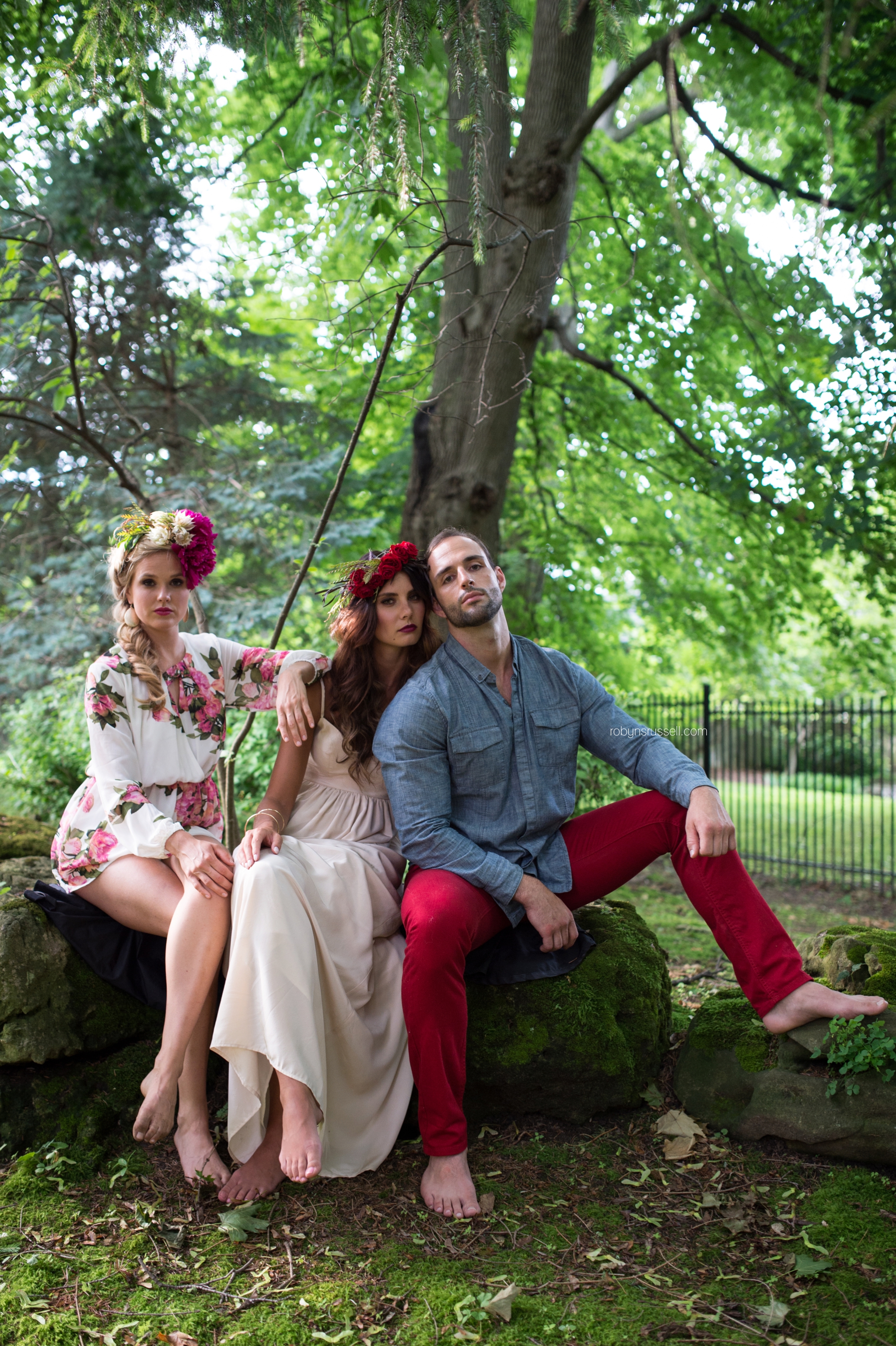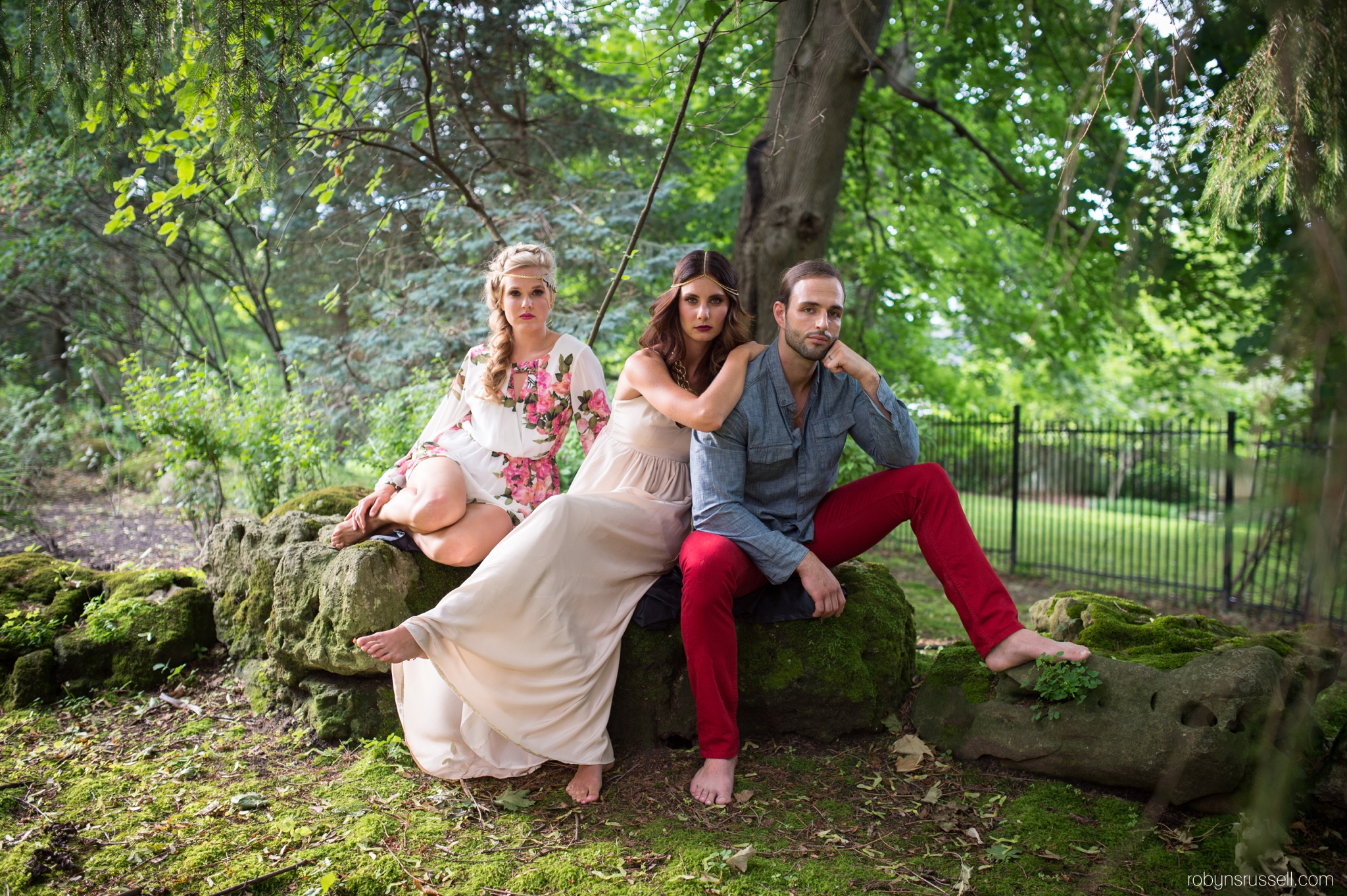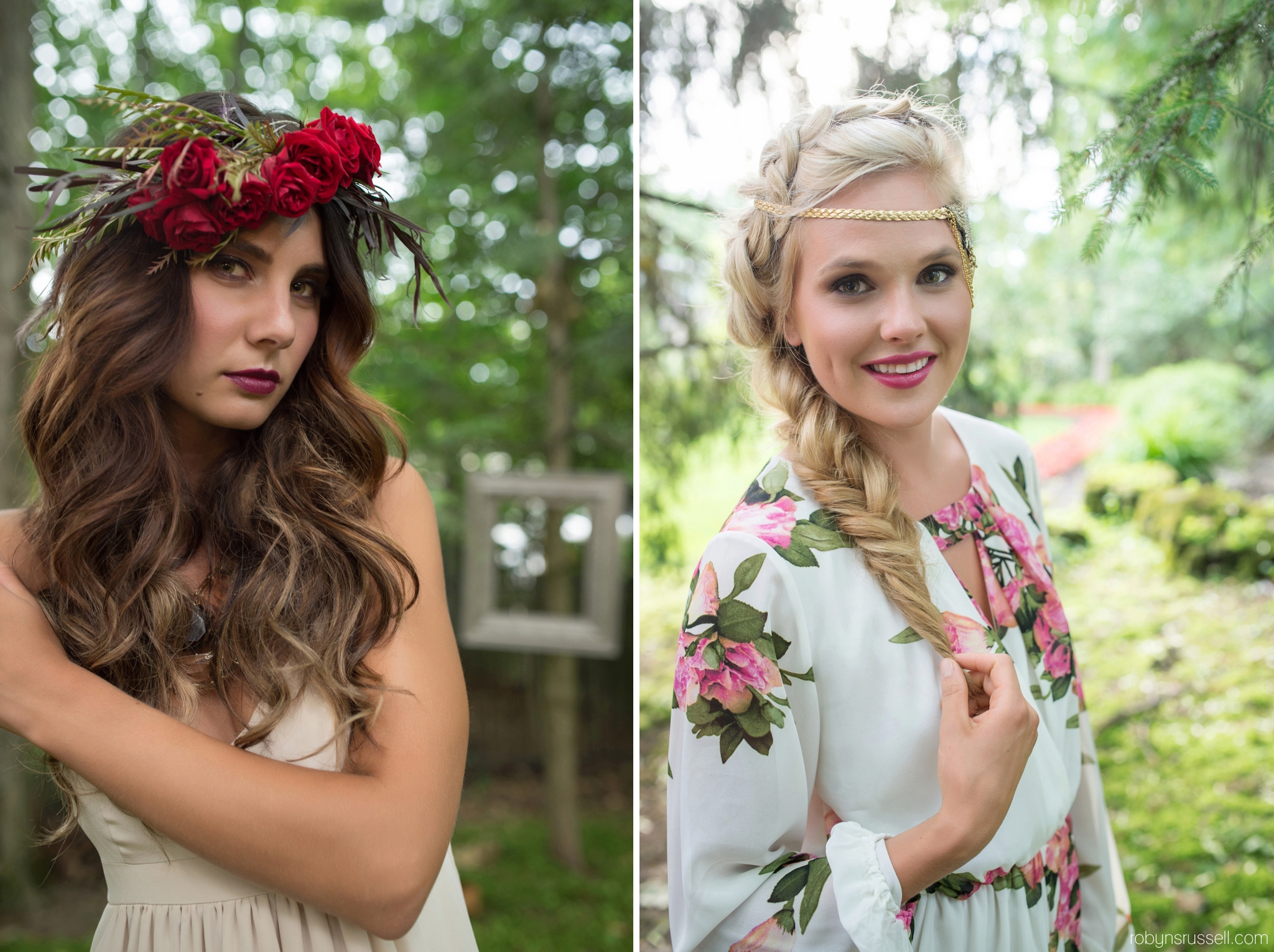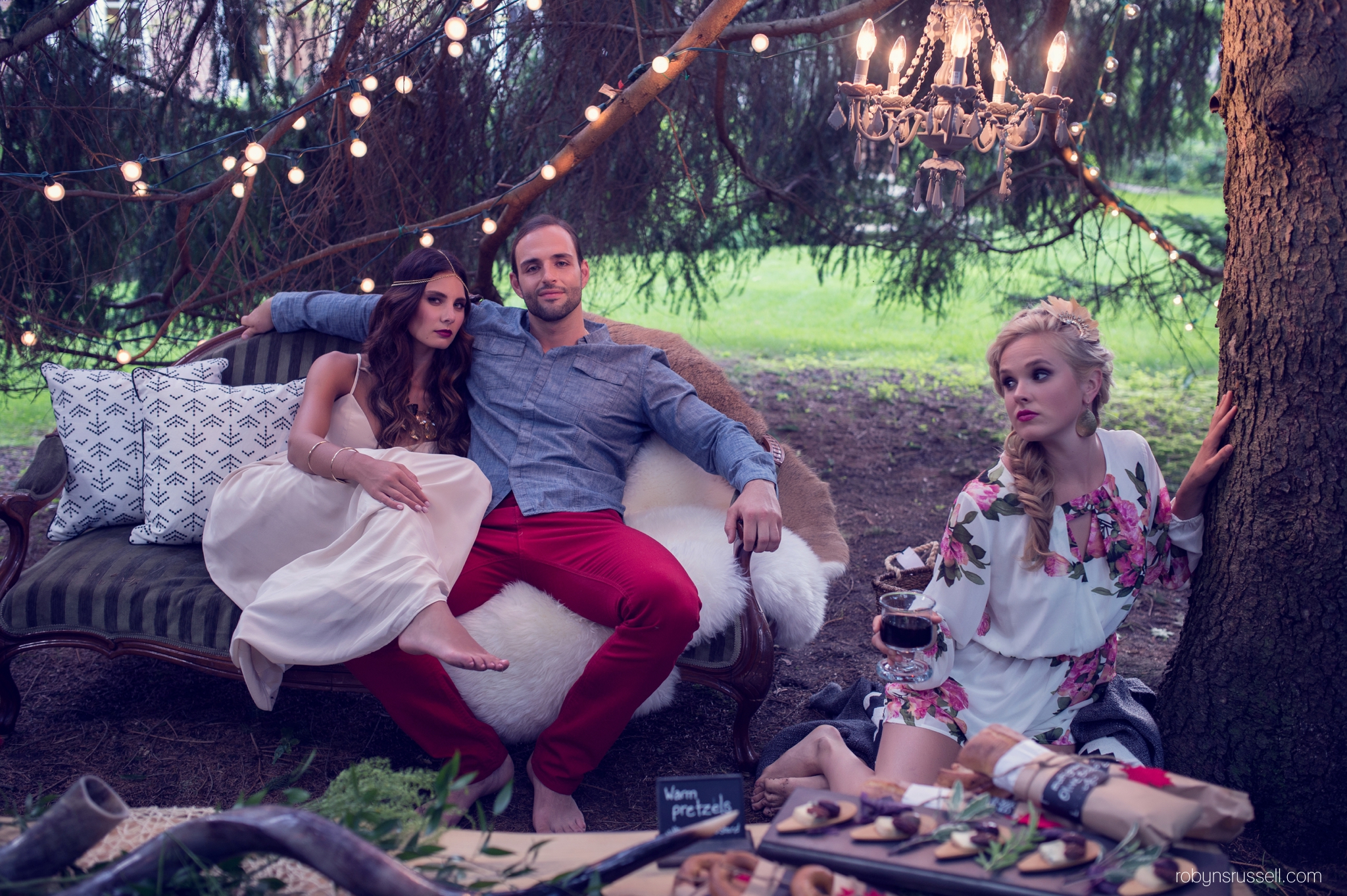 Last but not least, a few behind the scenes shots because this would not have happened without everyone's help. I know how much you guys love seeing creatives doing what they love in action. And for those who are drooling over our backdrop, we shot in a private estate home in Oakville. And we appreciate our hosts so much for allowing us into their home for the day!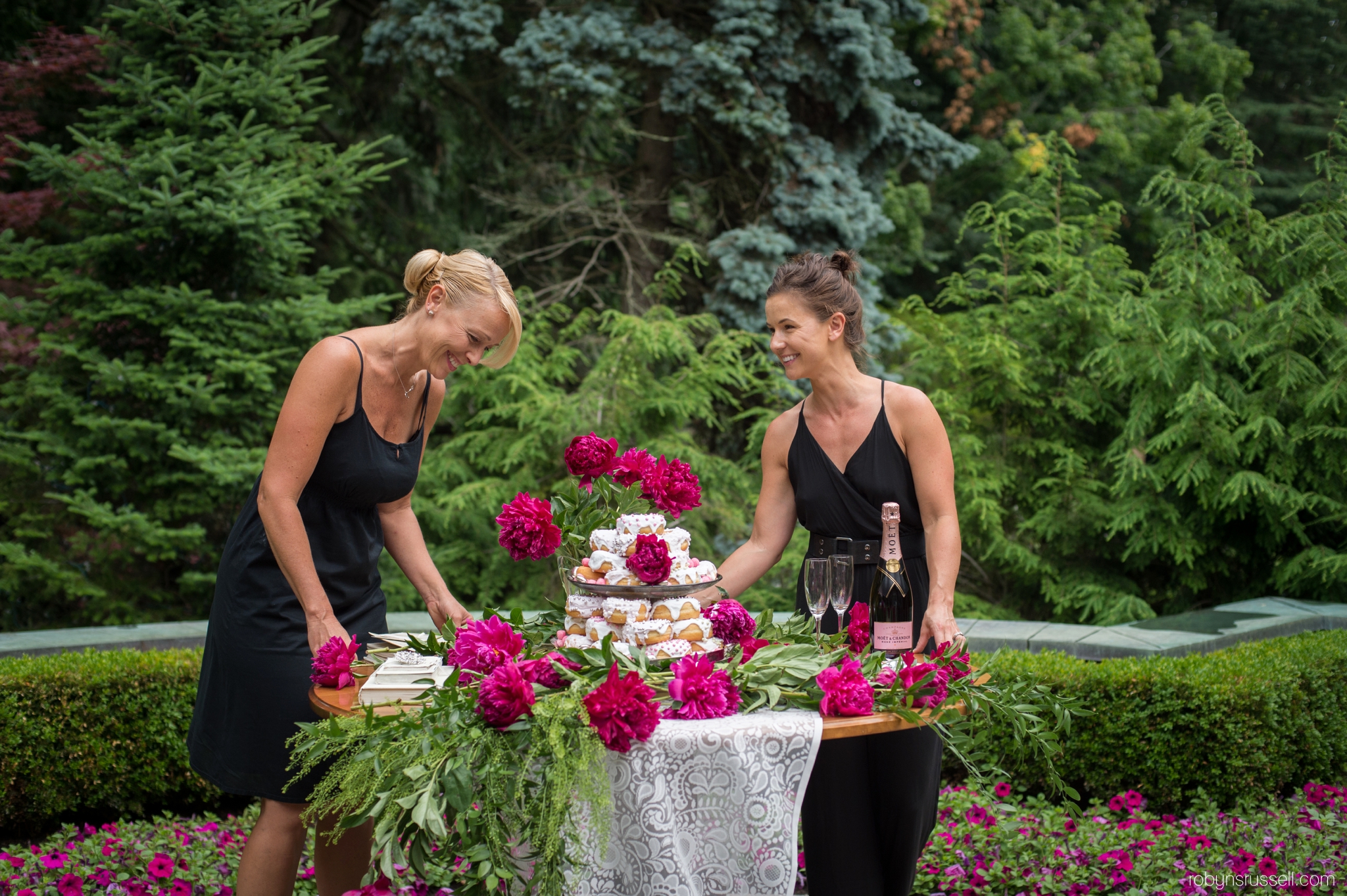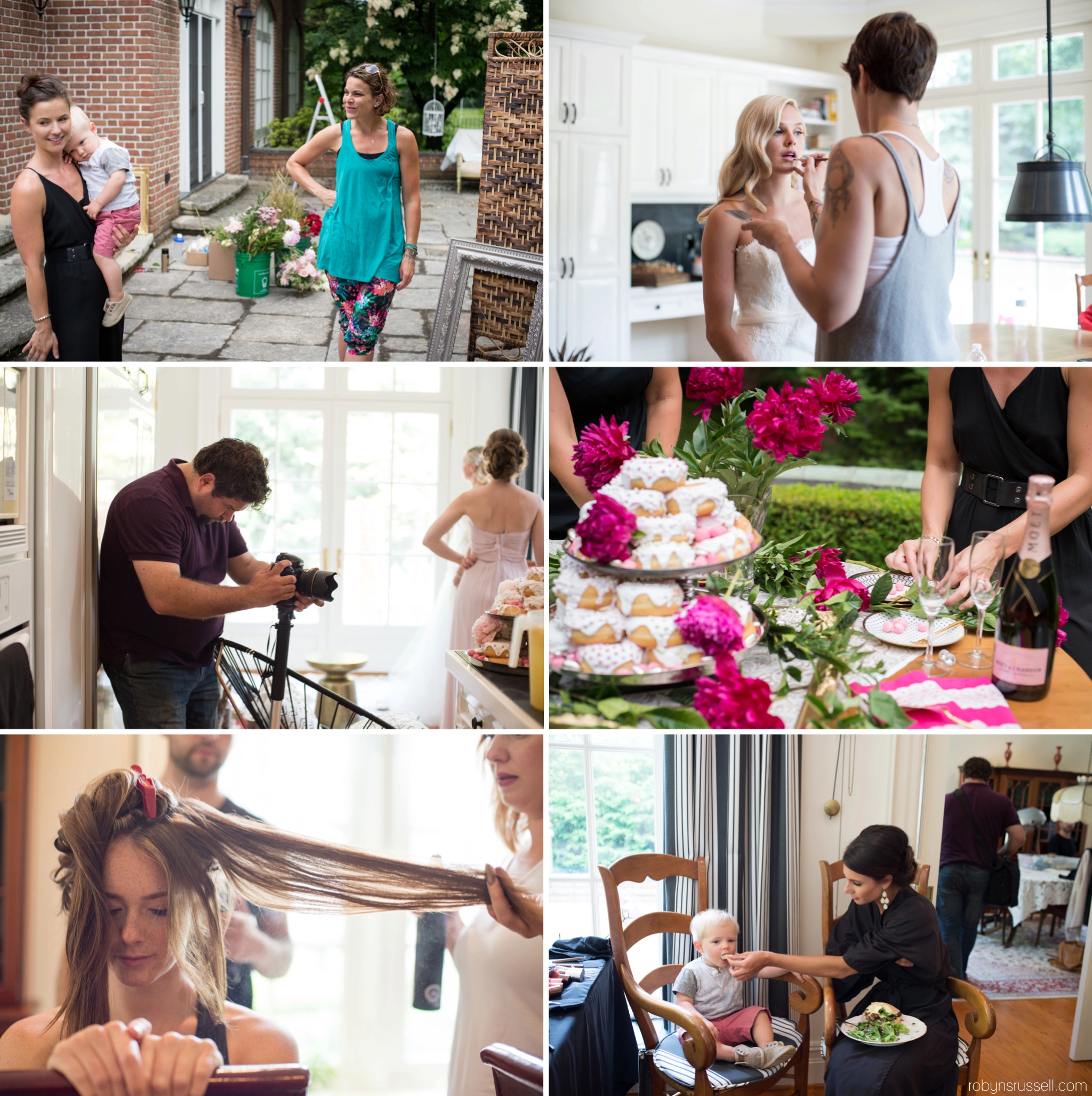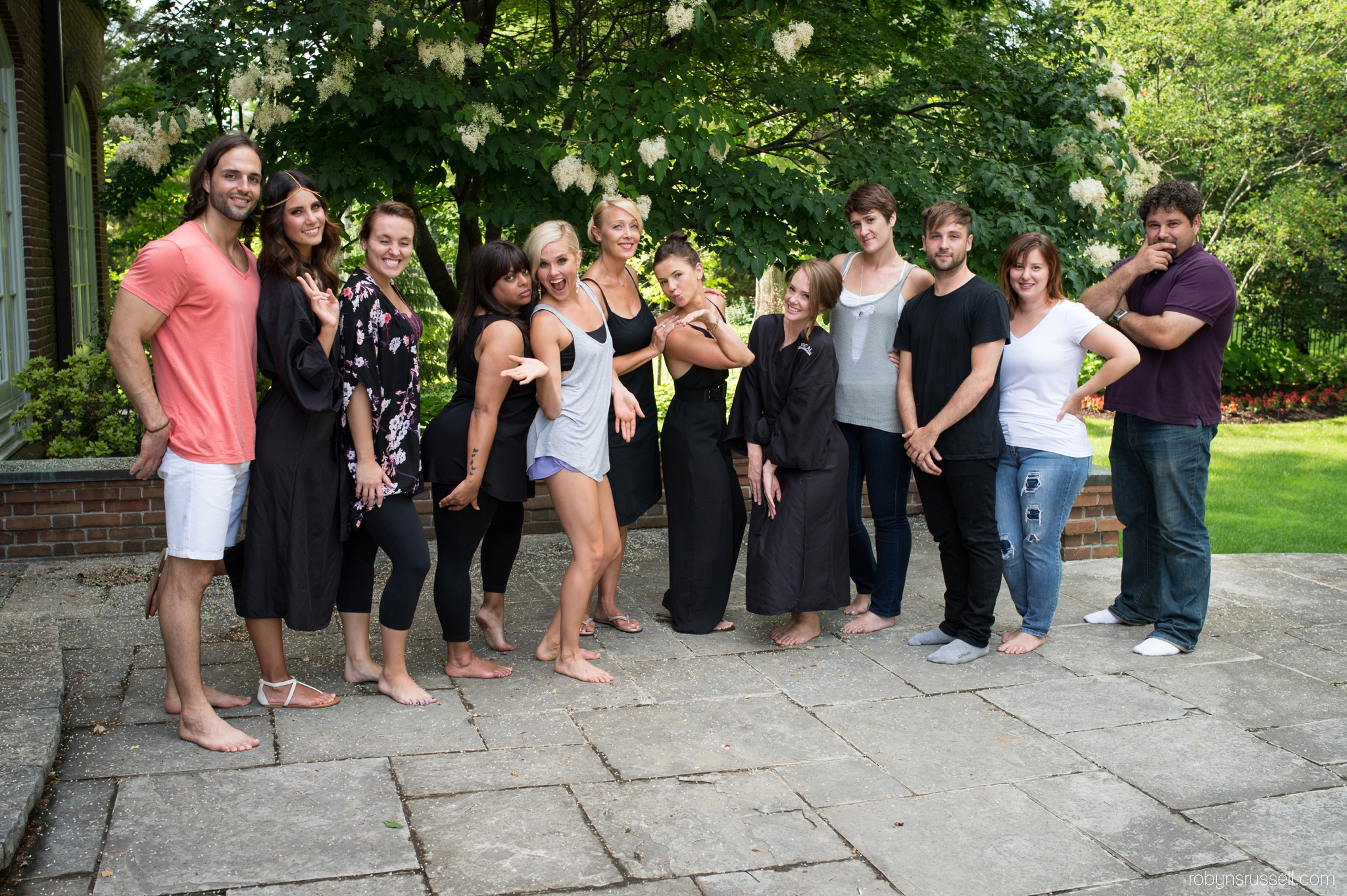 From left to right, a big thank you to Kristian (model), Tiffany (model), Tess (Robyn's assistant), Carly (model), Anji & Stefanie (Ruffles + Rock), Brittany (model), Melanie (makeup), Matt (Renee's assistant) Renee (Salon Wisp, hair), and Mike (Mike Black Photoworks, videographer). Not present: Christine (Settings, florals). We are also grateful to Pearl Bridal House (bridal gowns), My Back Shed (decor), and Stoney's (catering) for your efforts in making this possible.
And if that isn't enough eye candy for you, here's the video Mike made of our fun day together! It's pretty awesome!
Thanks so much for checking out our work. I hope you were able to be inspired and maybe infuse a little of what we did into your own engagement or wedding! Until next time, Robyn xo