It's about time we had a little relaxation, so I wanted to share a little highlight of our trip to Florida a few months ago with you all. Seems like a lifetime now that summer is upon us, but believe me, it was so needed to escape in the middle of winter and after the hustle and bustle of Christmas. I forgot just how awesome it was to escape the cold. I really don't know why I live in such a cold climate. I can't say I'm good with extreme temps – hot or cold – but when it's as cold as it is in Canada — there's no other choice than to escape. So, on that note… here we go!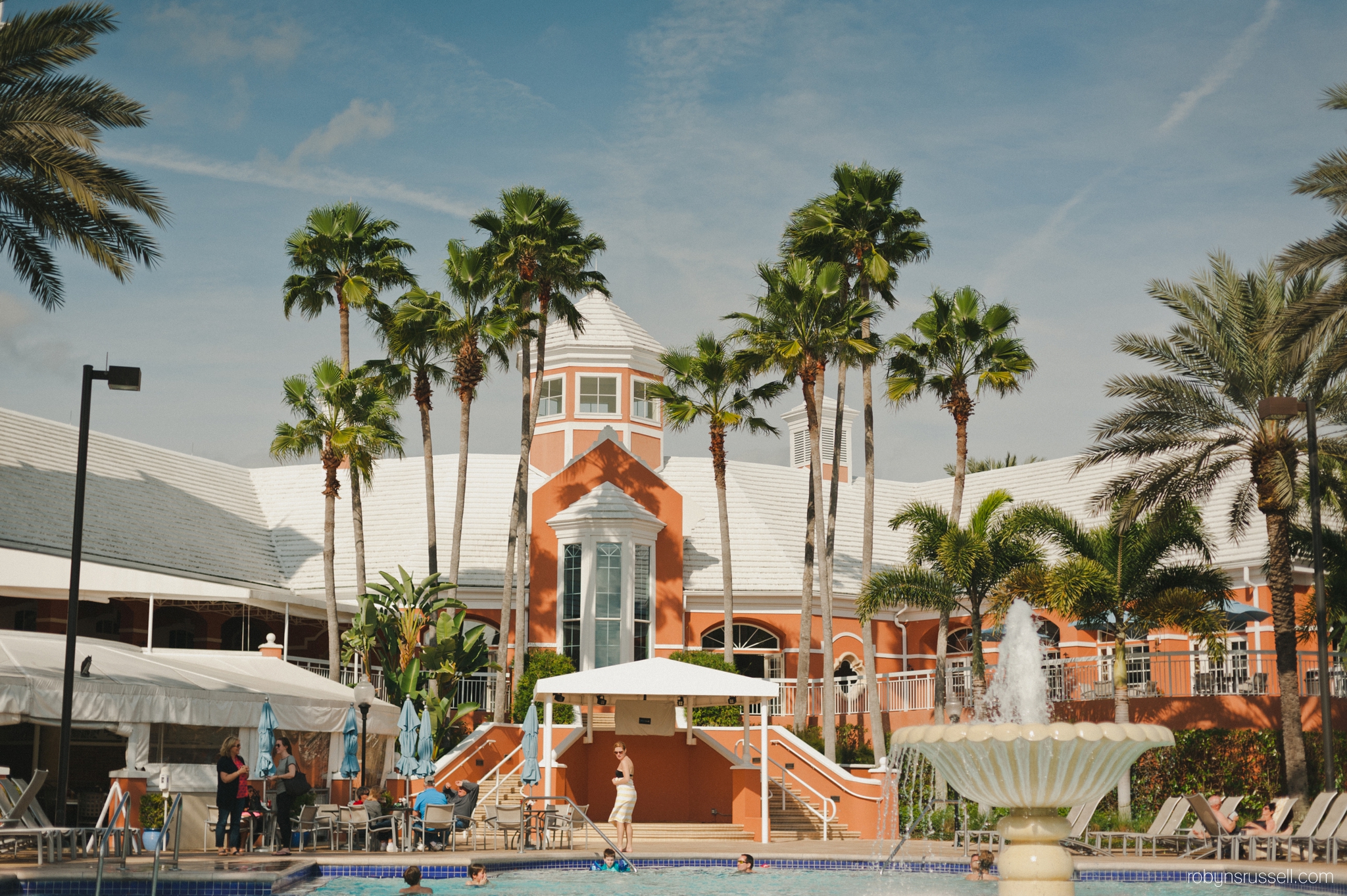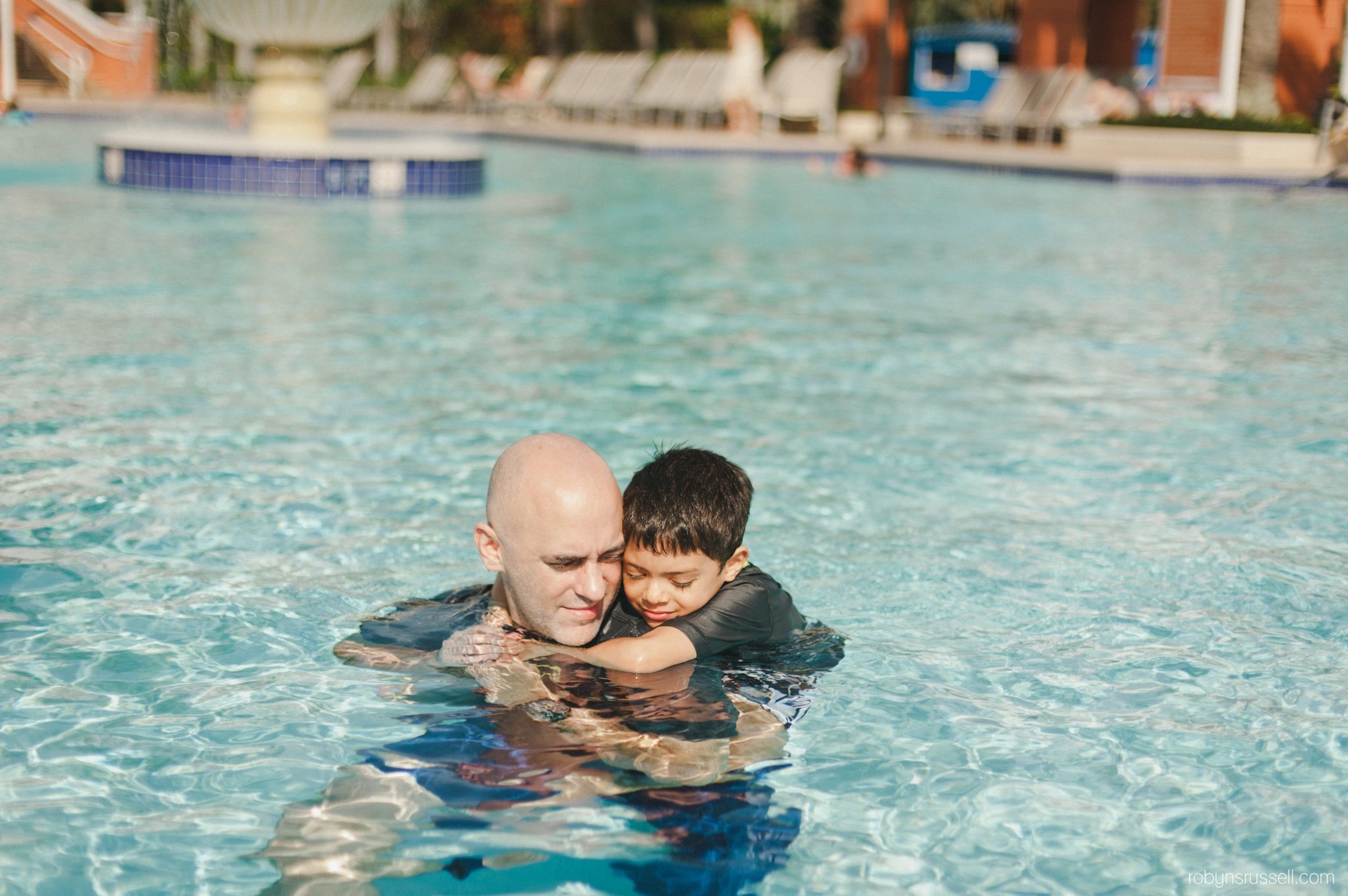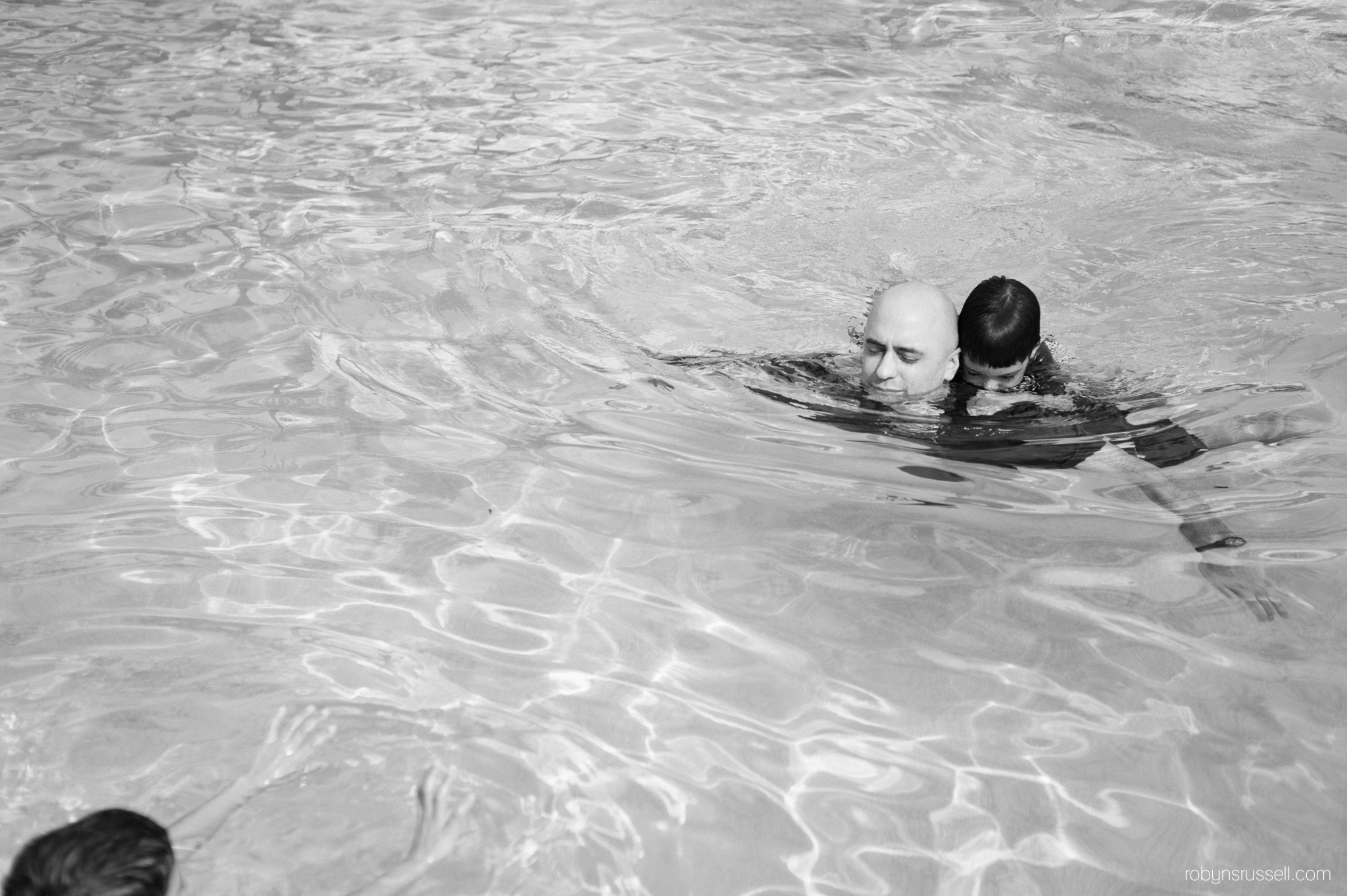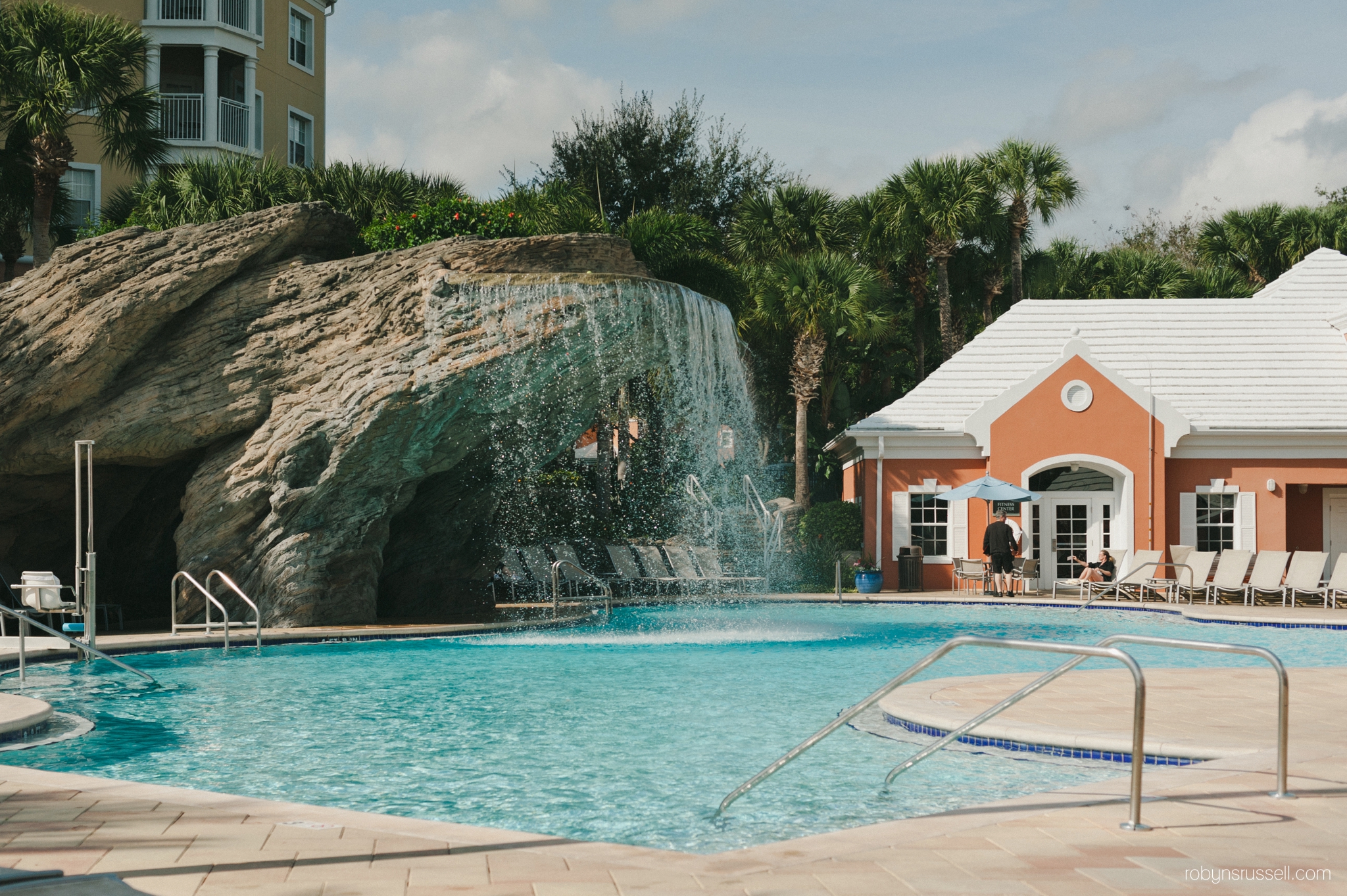 We started our vacation in Orlando at one of the Hilton Garden properties. It was so nice. We had a separate bedroom to ourselves (the boys took the pull out sofa in the main room, which they were so excited for because they had a TV haha). We had an amazing full kitchen to cook meals and a massive wrap around balcony that we ate breakfast on every morning. We also had a jacuzzi tub, which we enjoyed immensely. I even dropped a frozen margarita in the jacuzzi while it was on and I still went in. It smelled great and I wasn't about to waste all that warm bubbly goodness in the tub LOL!
If I could tell you what the boys loved the most about Florida – it was the hot tub. I don't know what it is and why it's such a novelty but they can't get enough of it. If we go somewhere that doesn't allow them to use it, they get so upset. It doesn't matter if there's a pool or beach; both of which we had in abundance … the hot tub is where it's at. Pretty sure their Daddy is in agreeance ;)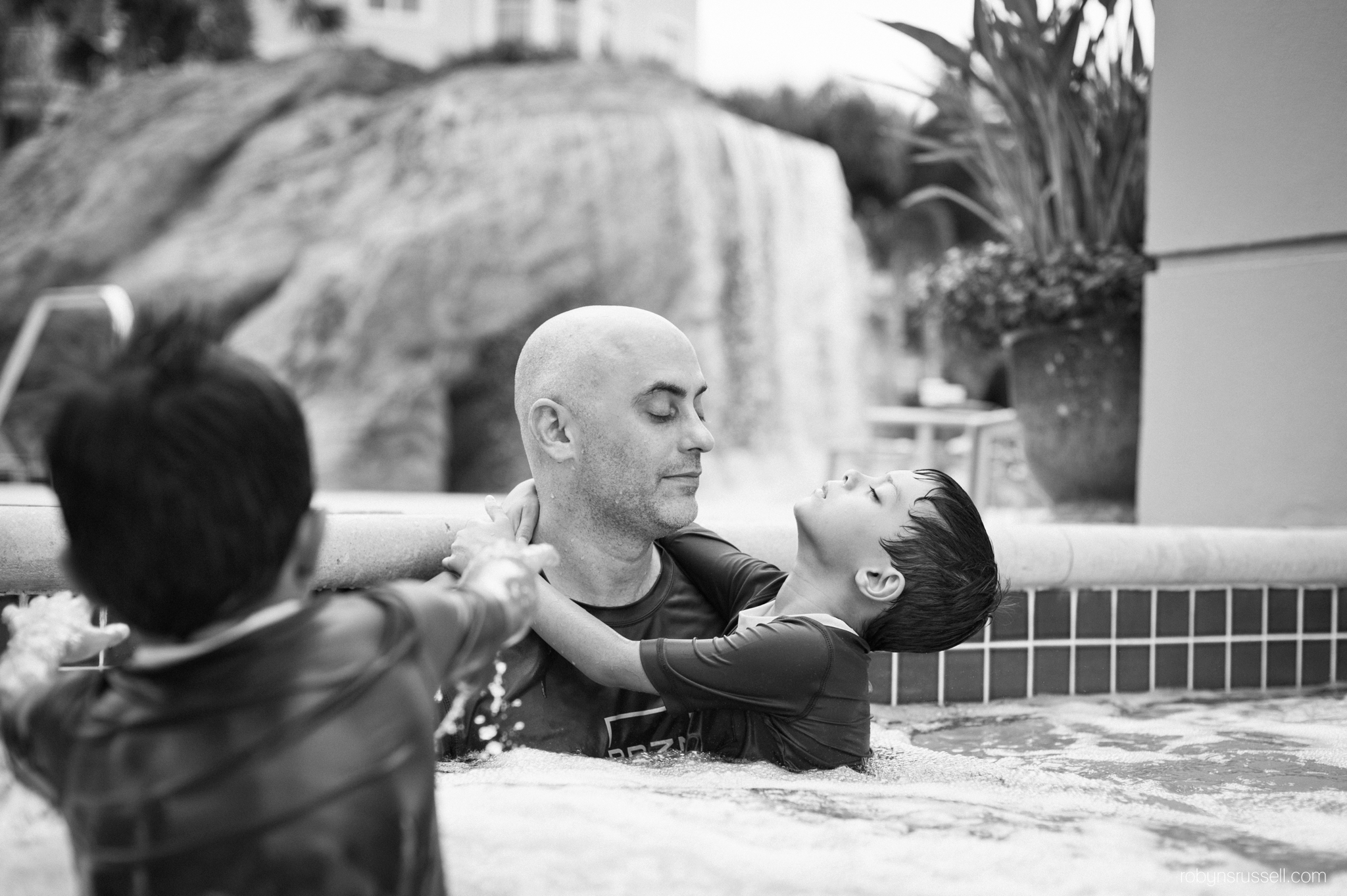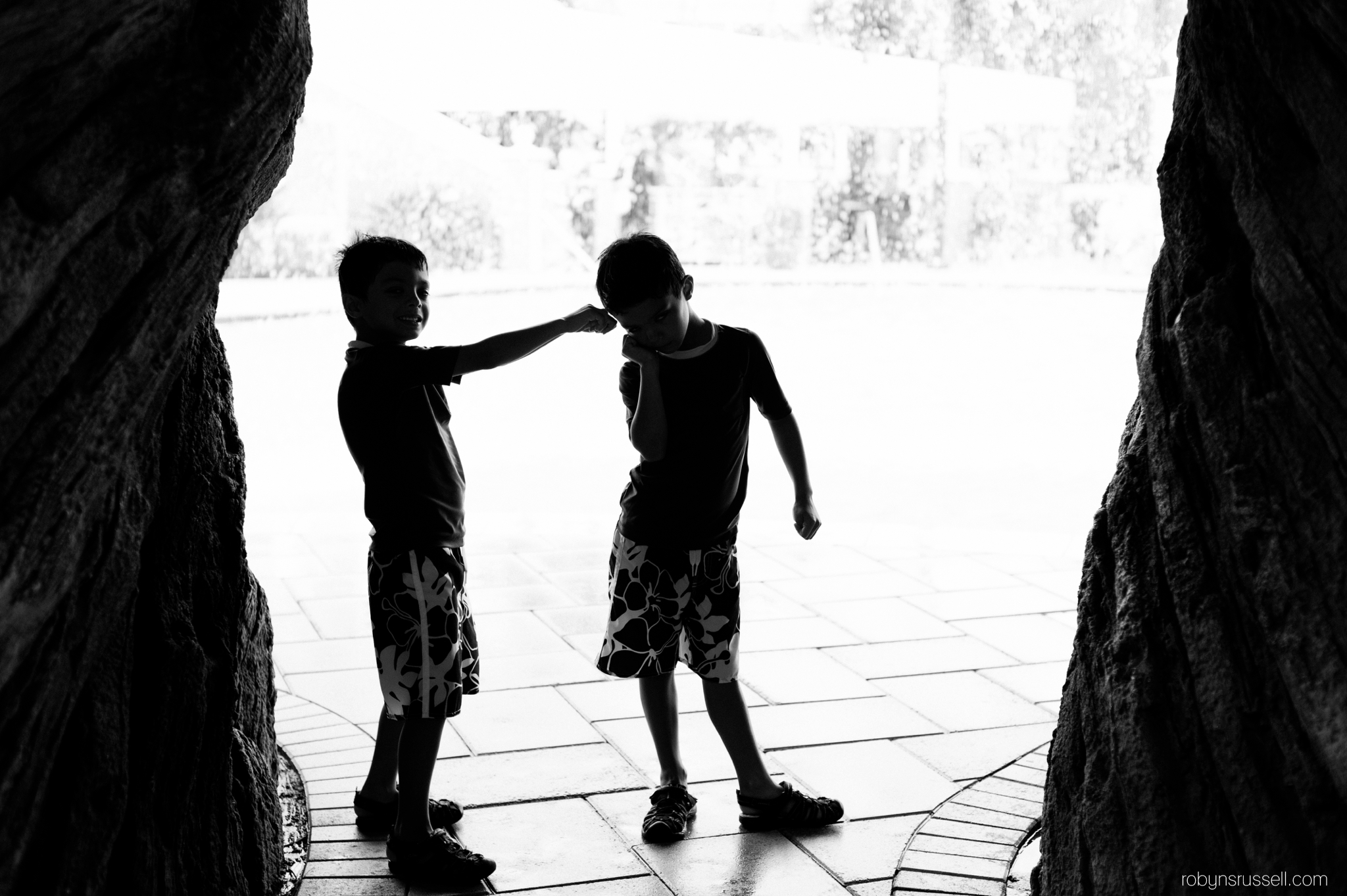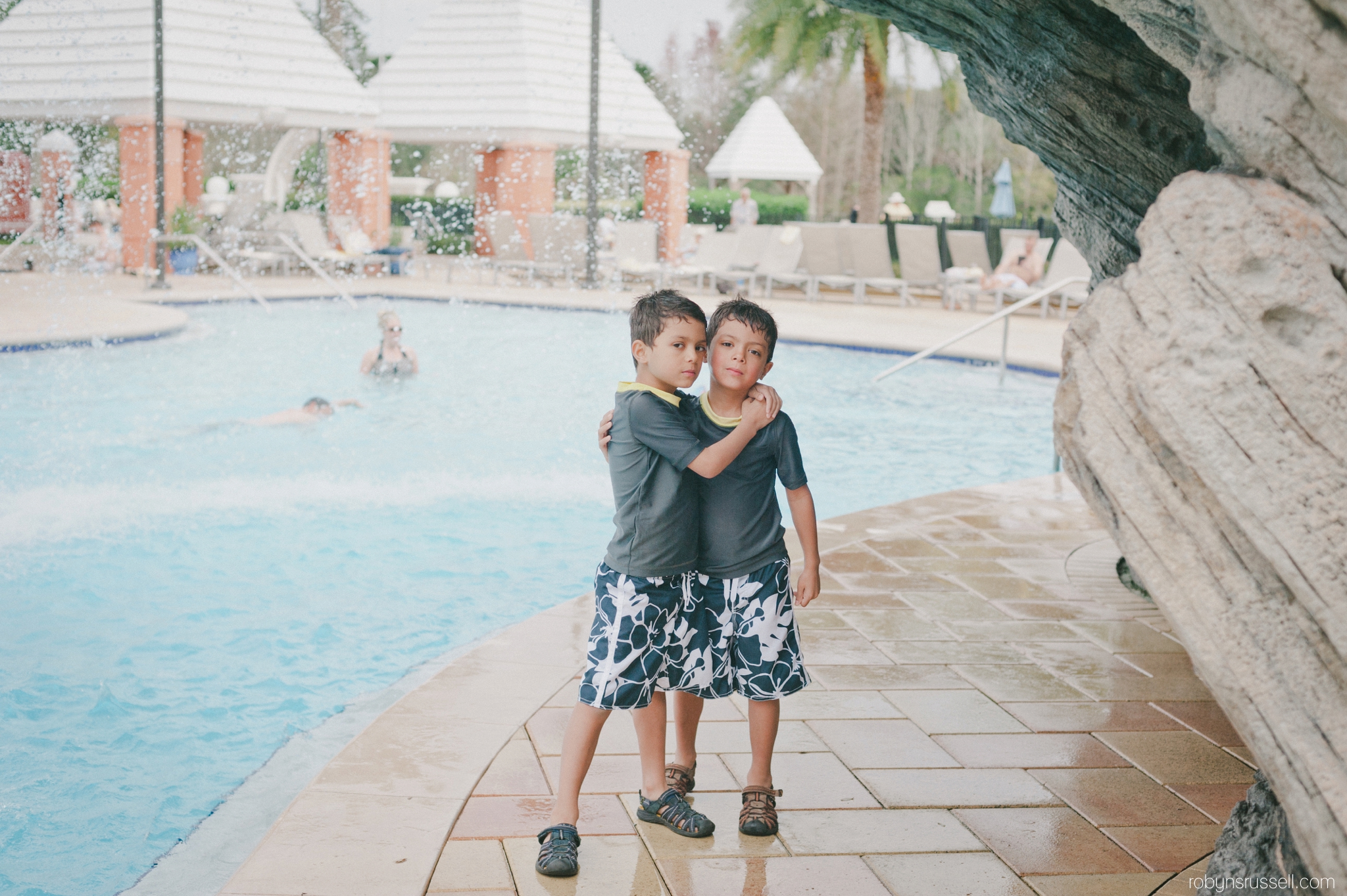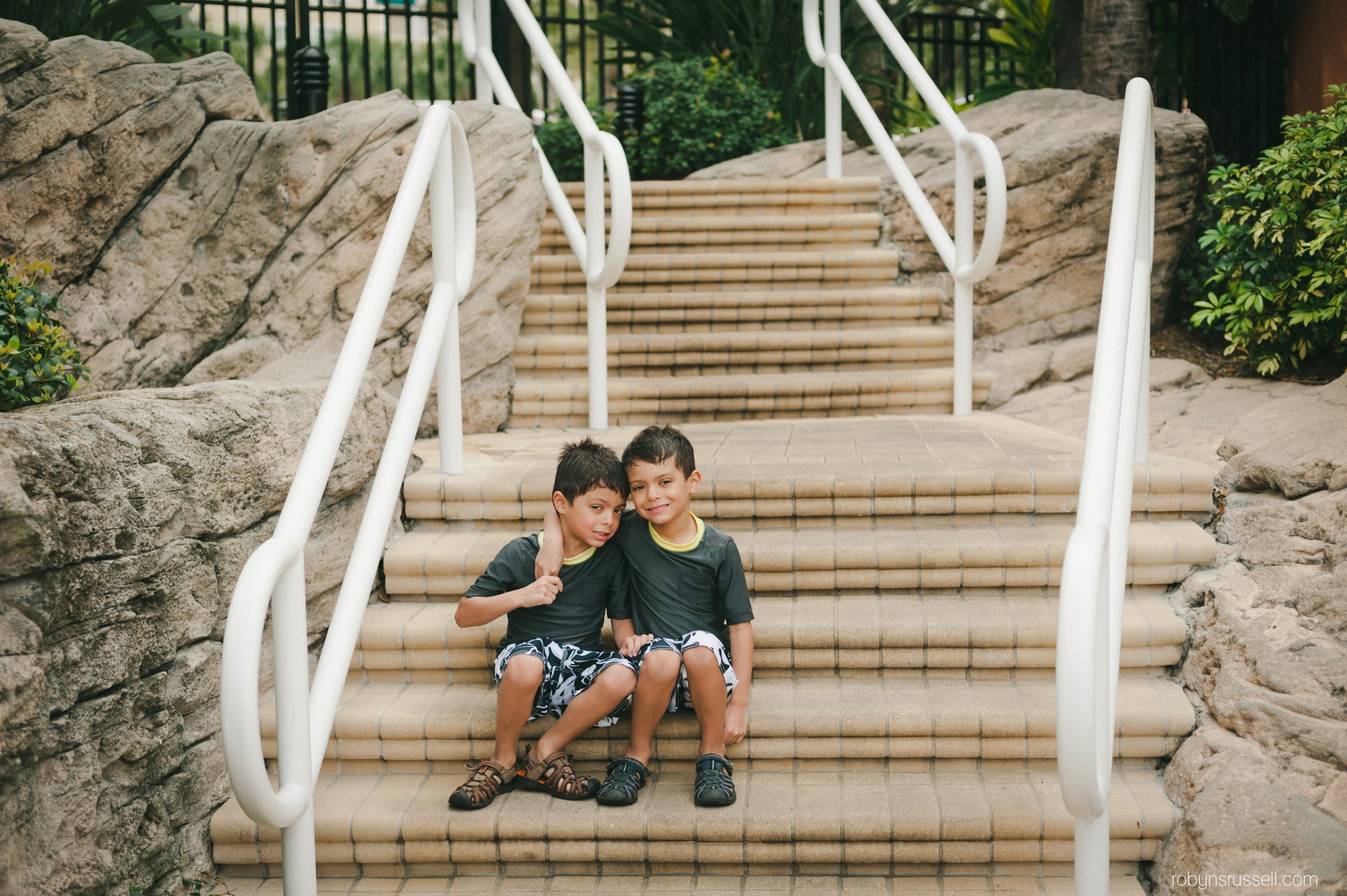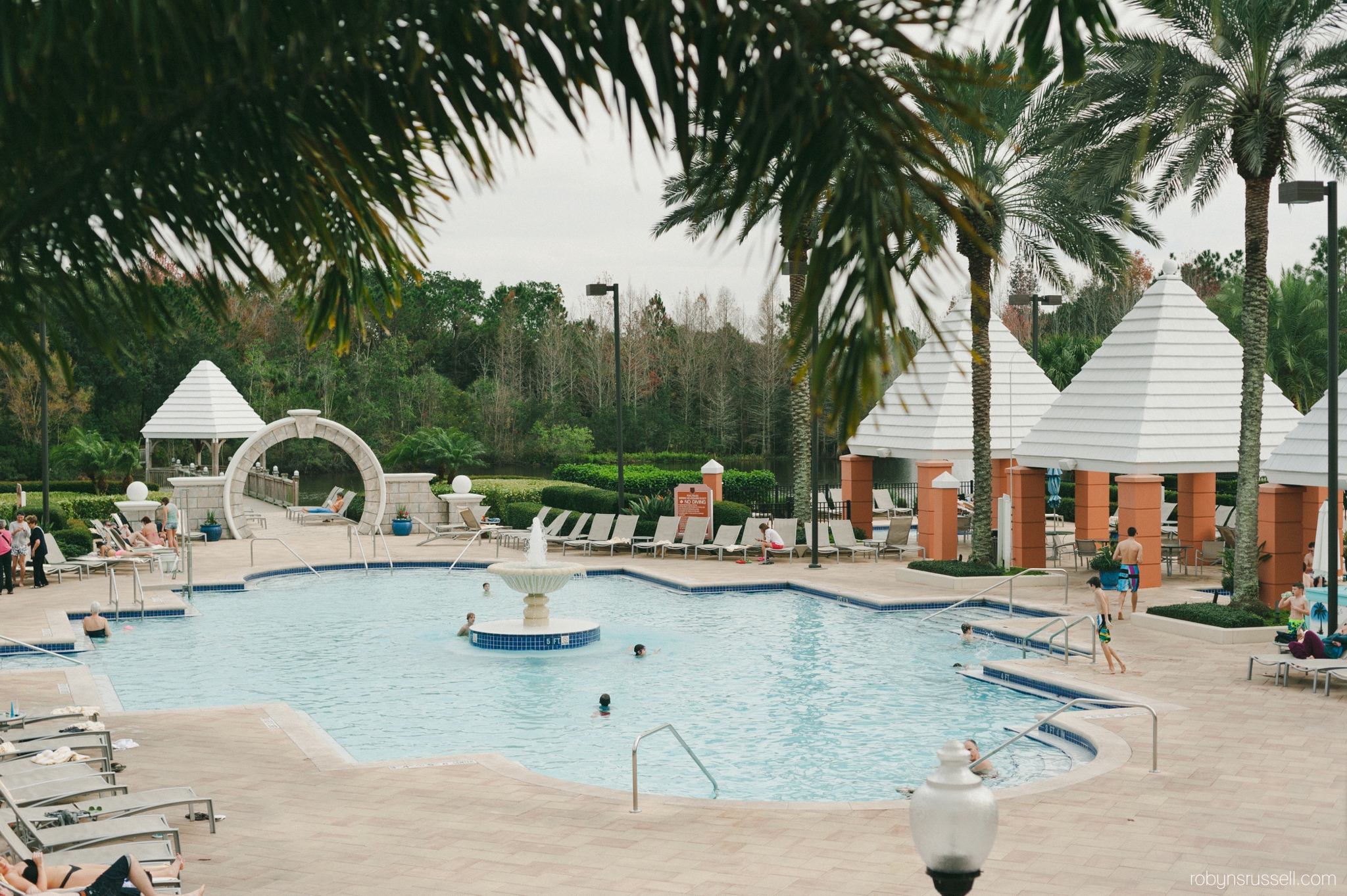 The grounds were beautiful and we really enjoyed Orlando. We rented a brand new Kia Soul in candy apple red and cruised around town. We hit the big mall and outlet and also enjoyed dinners out. We ventured to Downtown Disney one night as well, which was a lot of fun. We got lucky with parking and explored the Disney store, got some ice cream and had our photos taken at the T Rex cafe. Oh man, that was a lot of fun!! Of course, the boys went home with a momento from the Disney Store while this mama picked up a few bath bombs and salts from Basin. Their satsuma bomb is TDF. Too bad they only have two stores in the US; I would have stocked up if I could! Orlando, you were good to us!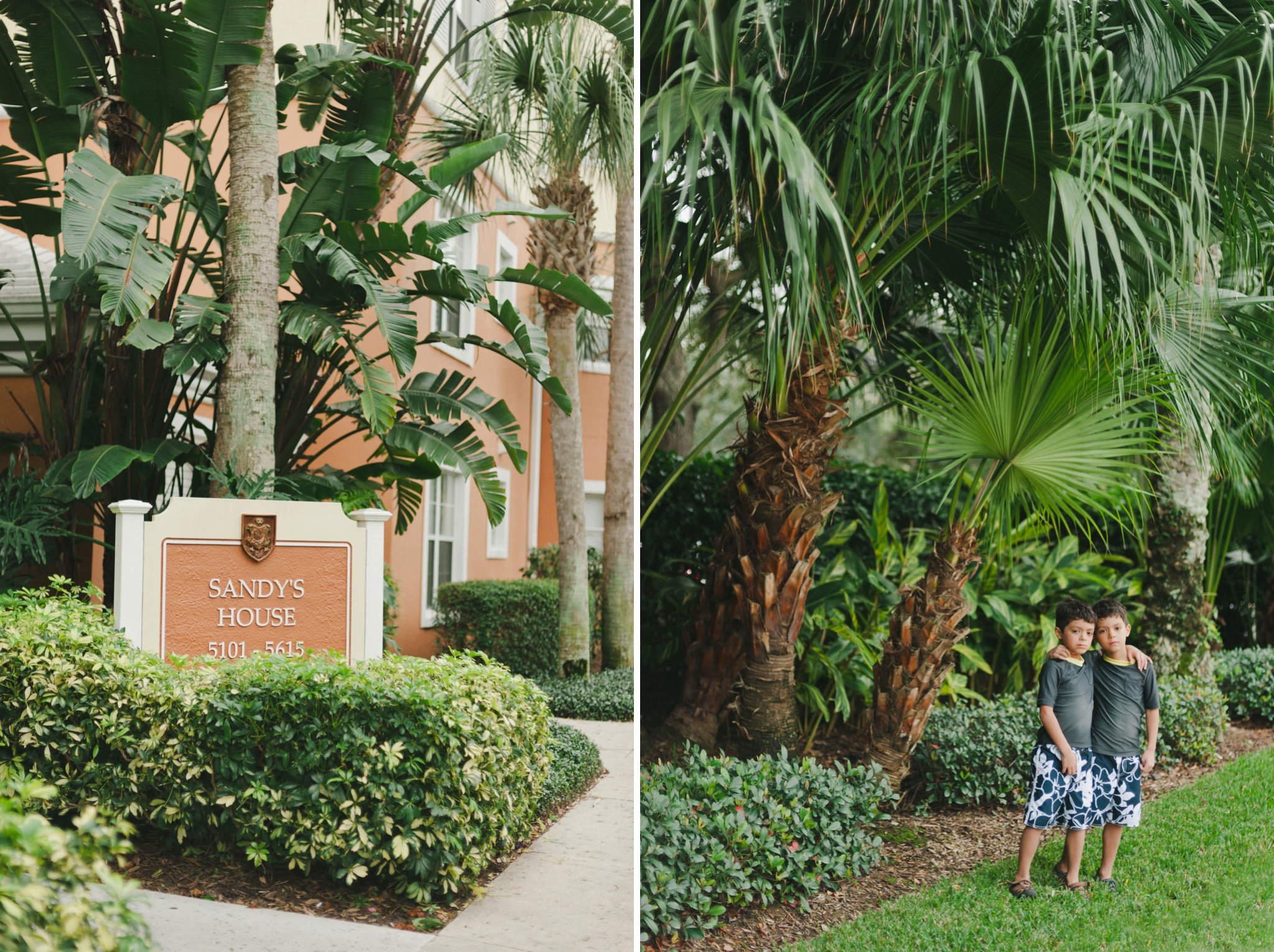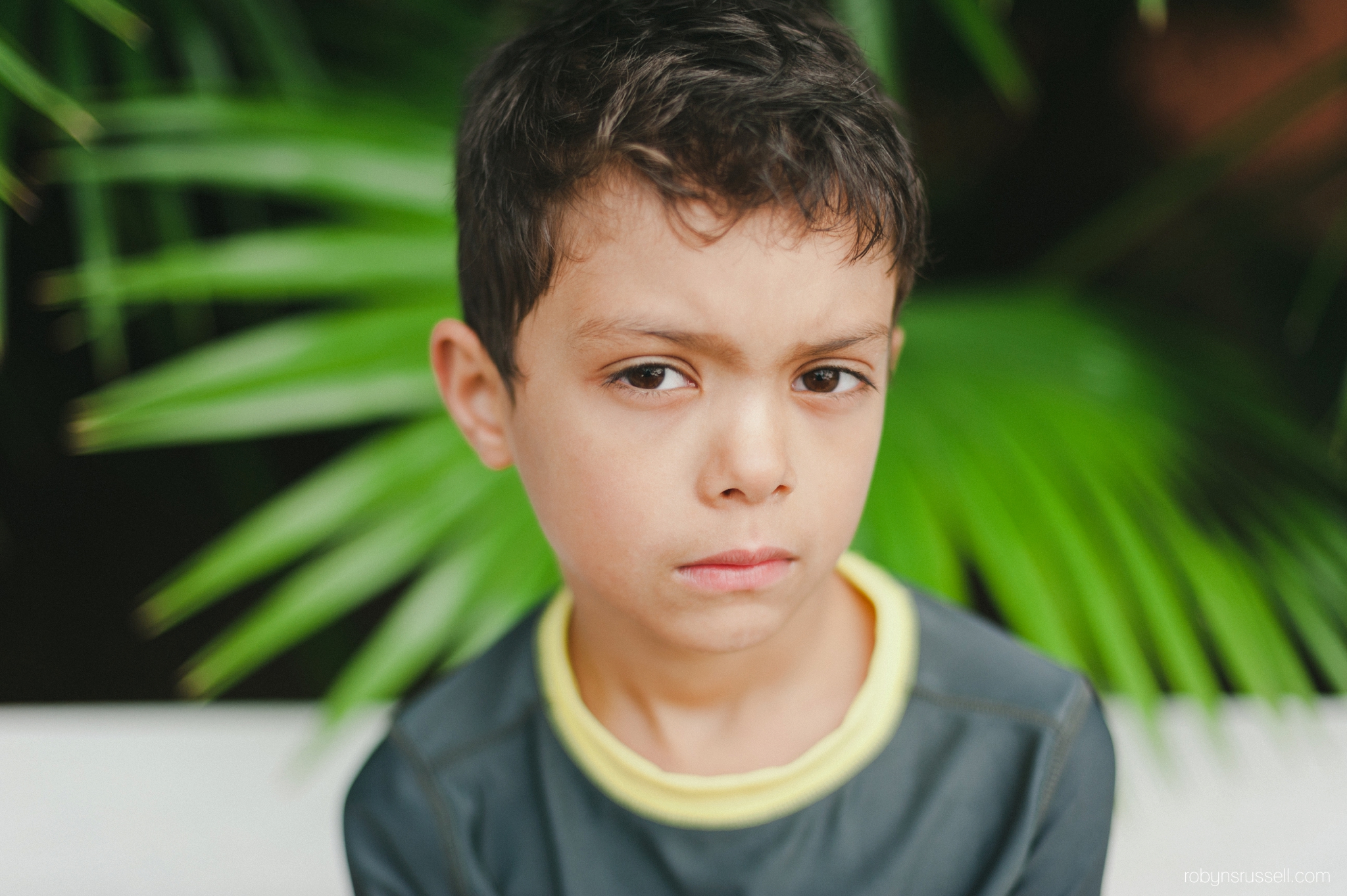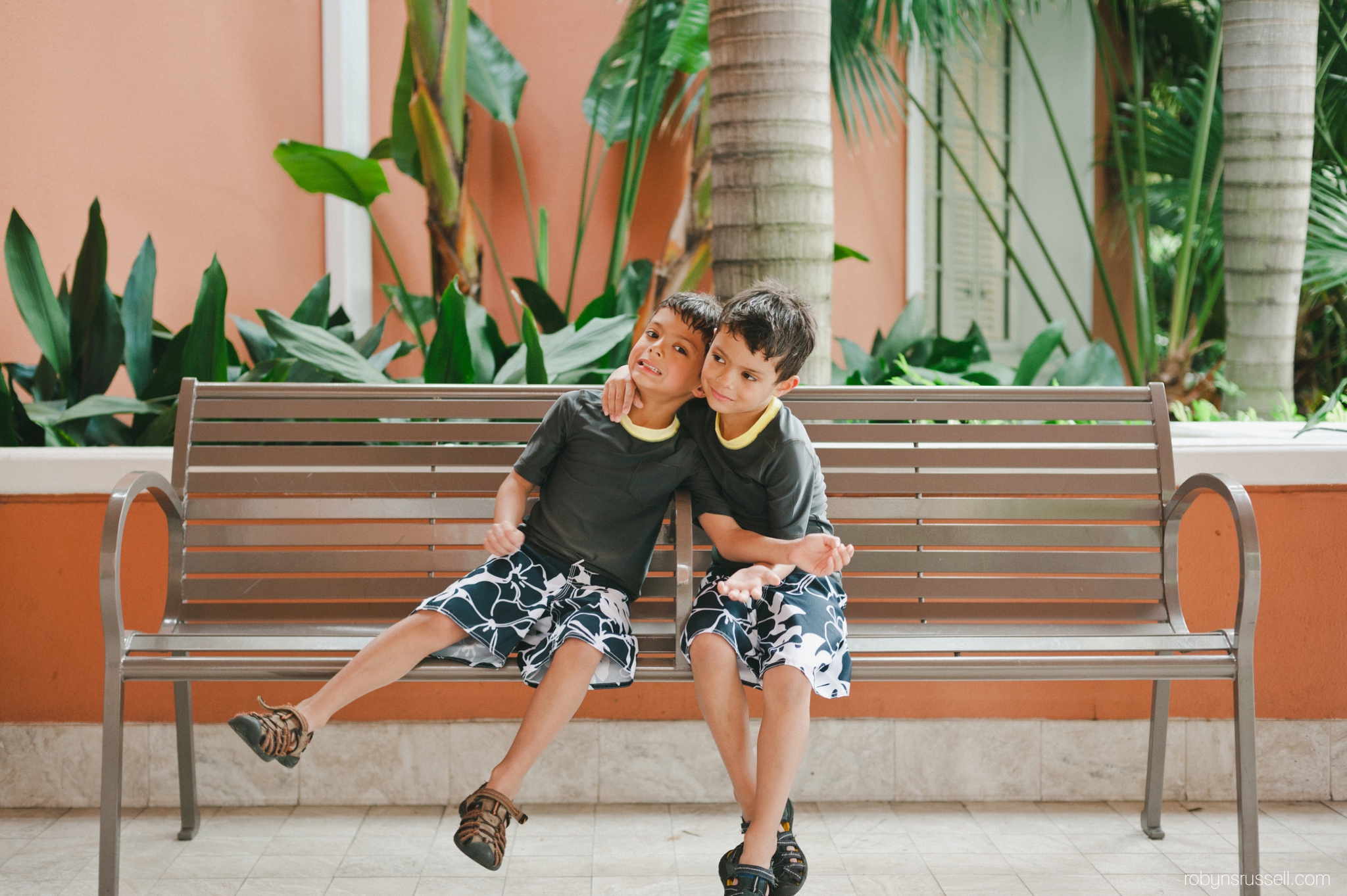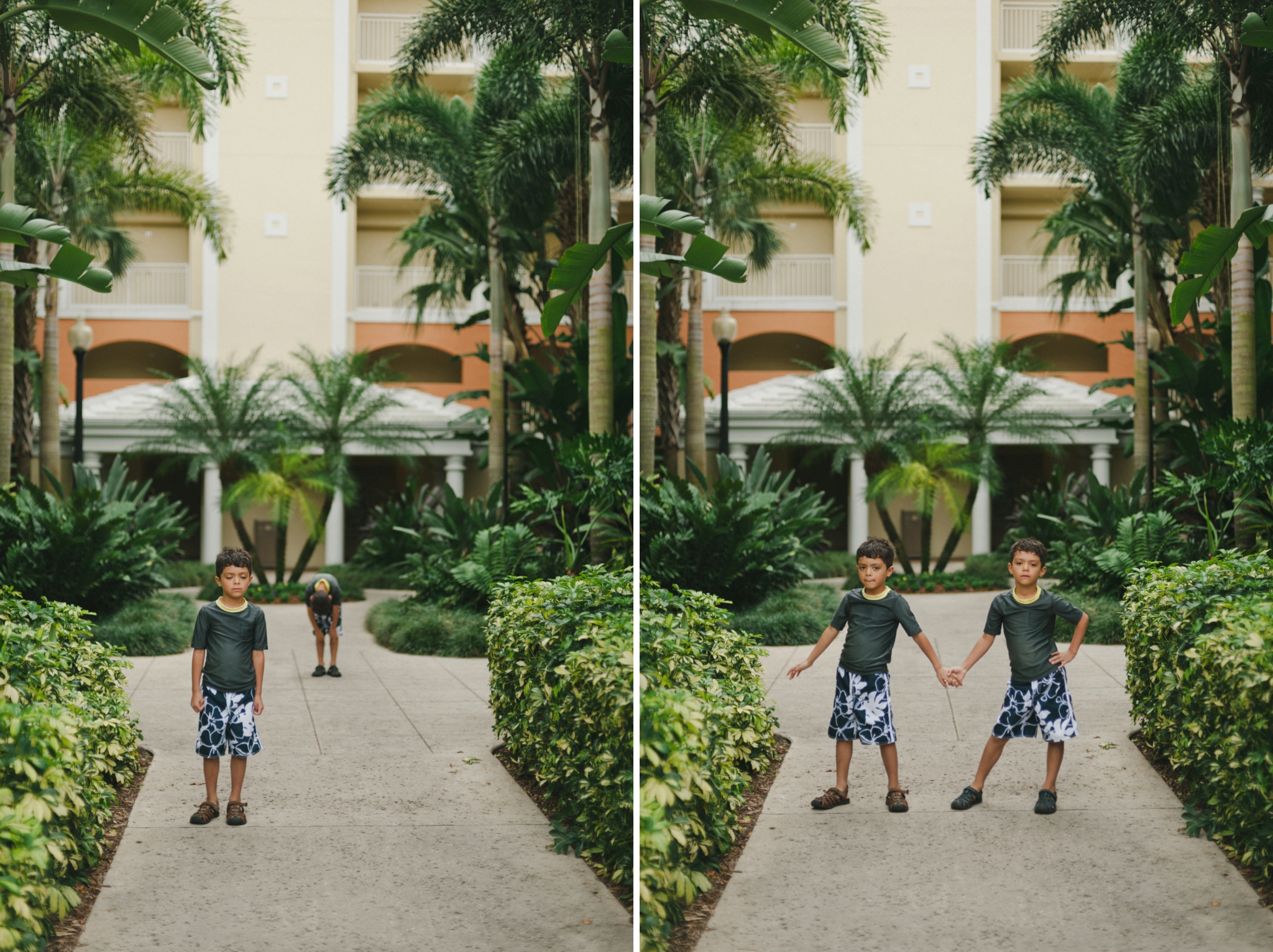 Next stop was Clearwater, which was about 2 hours away from Orlando. Why Clearwater? Well, I have fond memories of Clearwater as a child. I was also very interested in checking out the gorgeous sunsets and knew that it would be nice to change it up with a true beach town. When we pulled into our resort, we were a little perplexed at first, especially when we saw what appeared to be Pitbull's son casually walk out of the resort like it was no big deal. It was definitely more for adults than kids/families, but we had a great time. It wasn't too busy either – but there was a night club on the premises. Oh yes. There's a whole story behind this hotel and the club. Apparently it's the only one of its kind there. And since we were there on Saturday night when the 2 story club was open, we barely slept. The music was so loud. Oh well, when in Rome! ;)
We were only in Clearwater for 2 days so we wanted to make the most of it. We started out the day with a little hot tub action, followed by a trip to the Pier to walk the boardwalk, play at the beach, have lunch and hang out.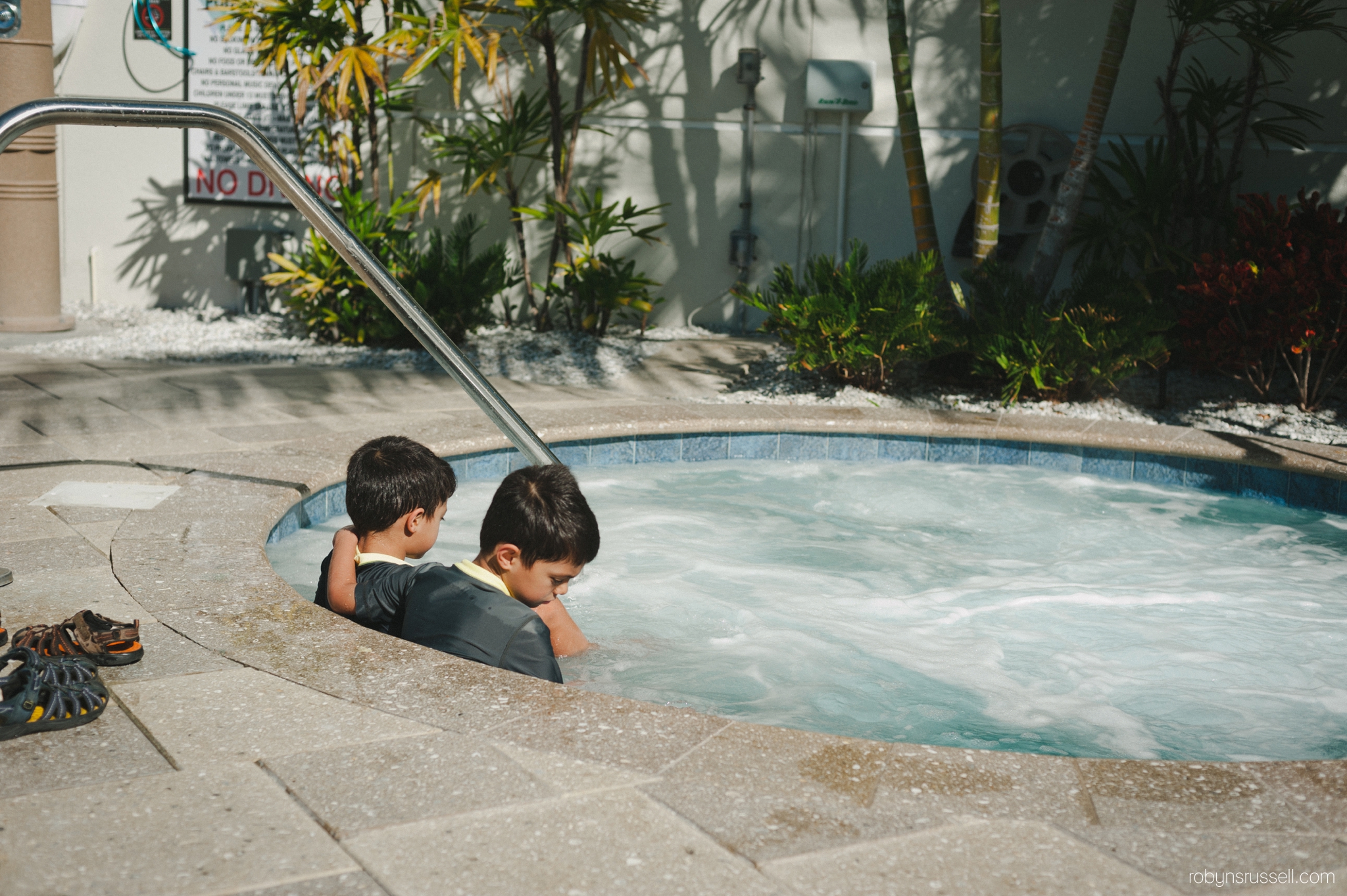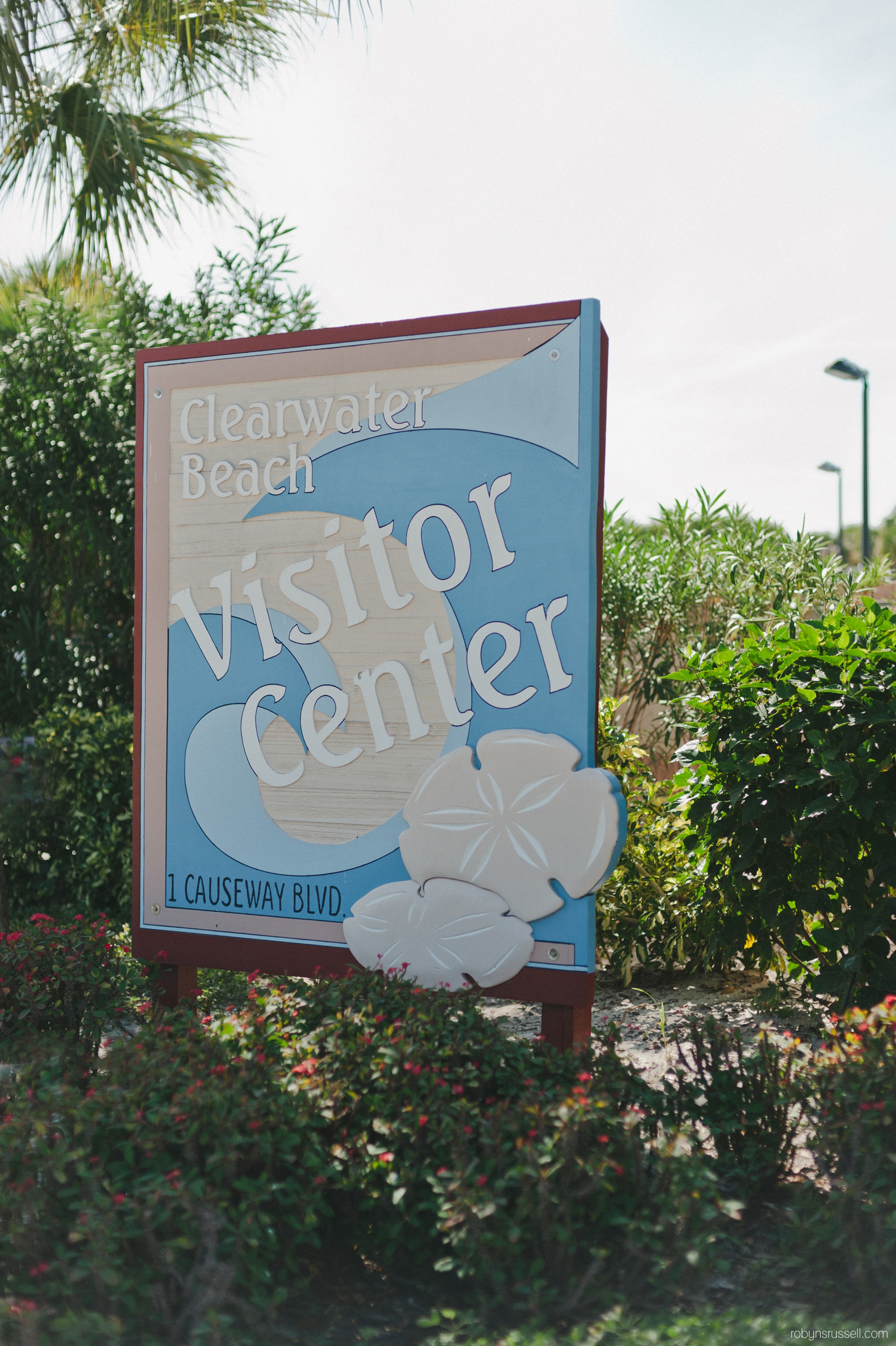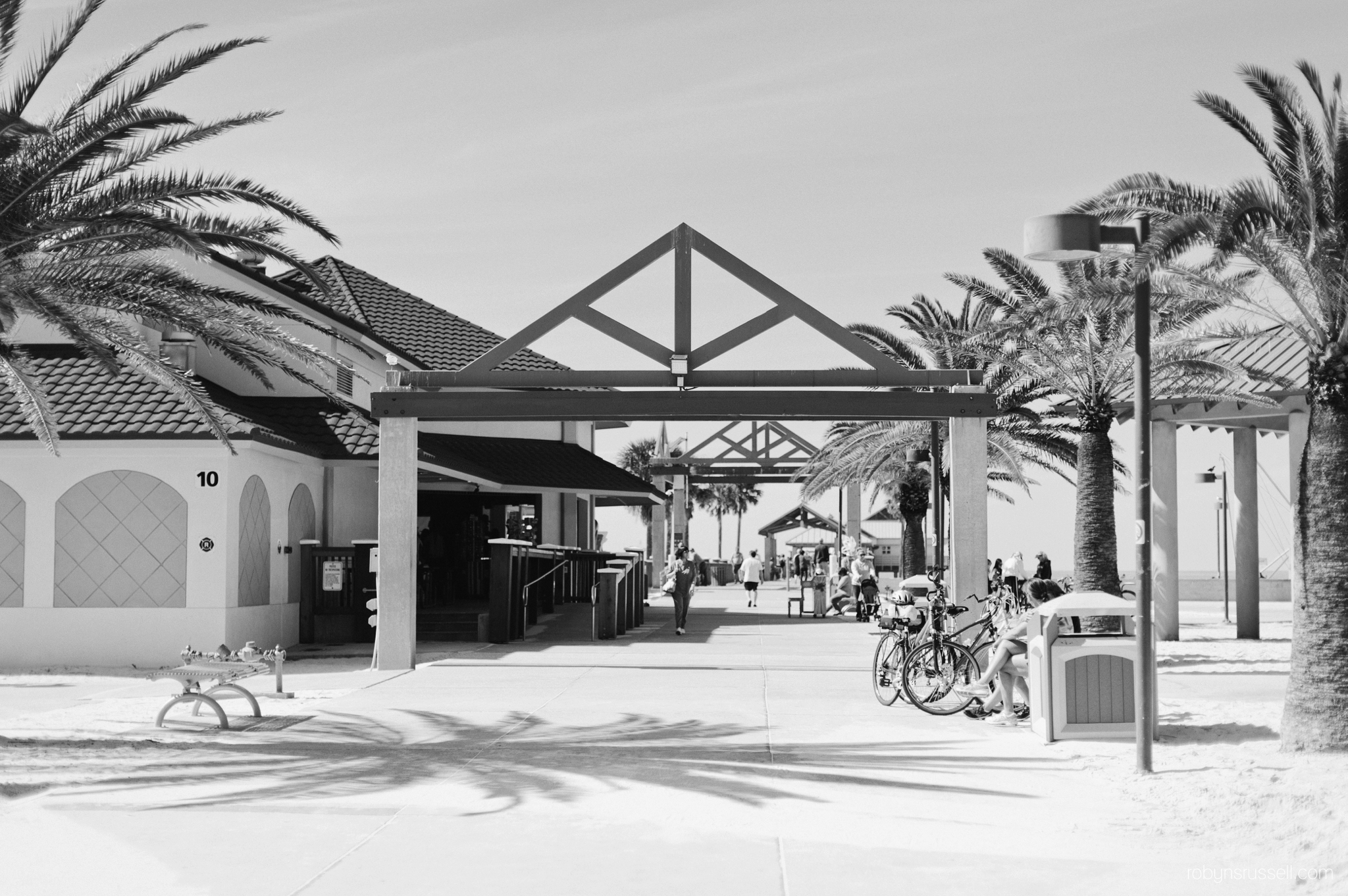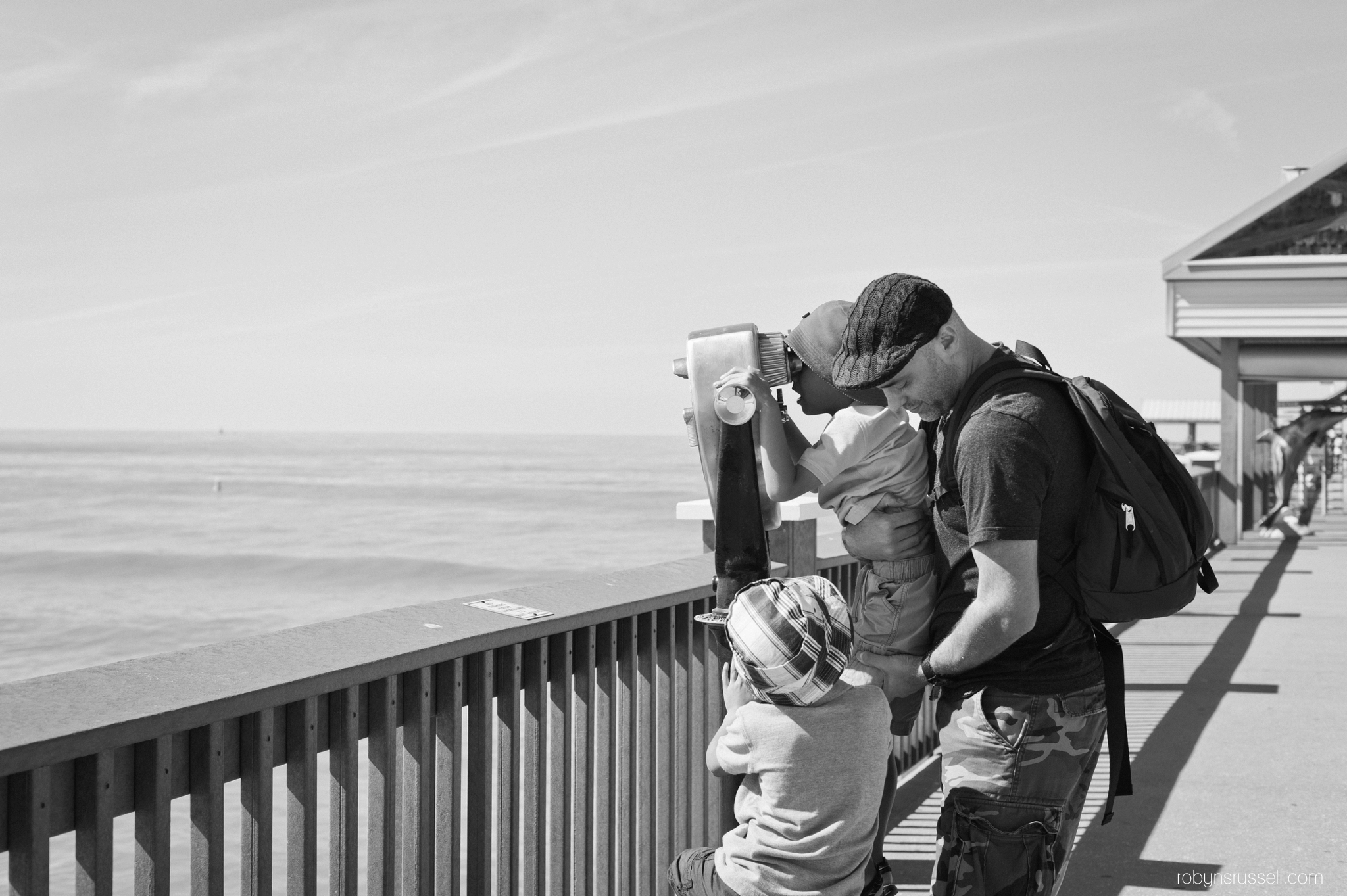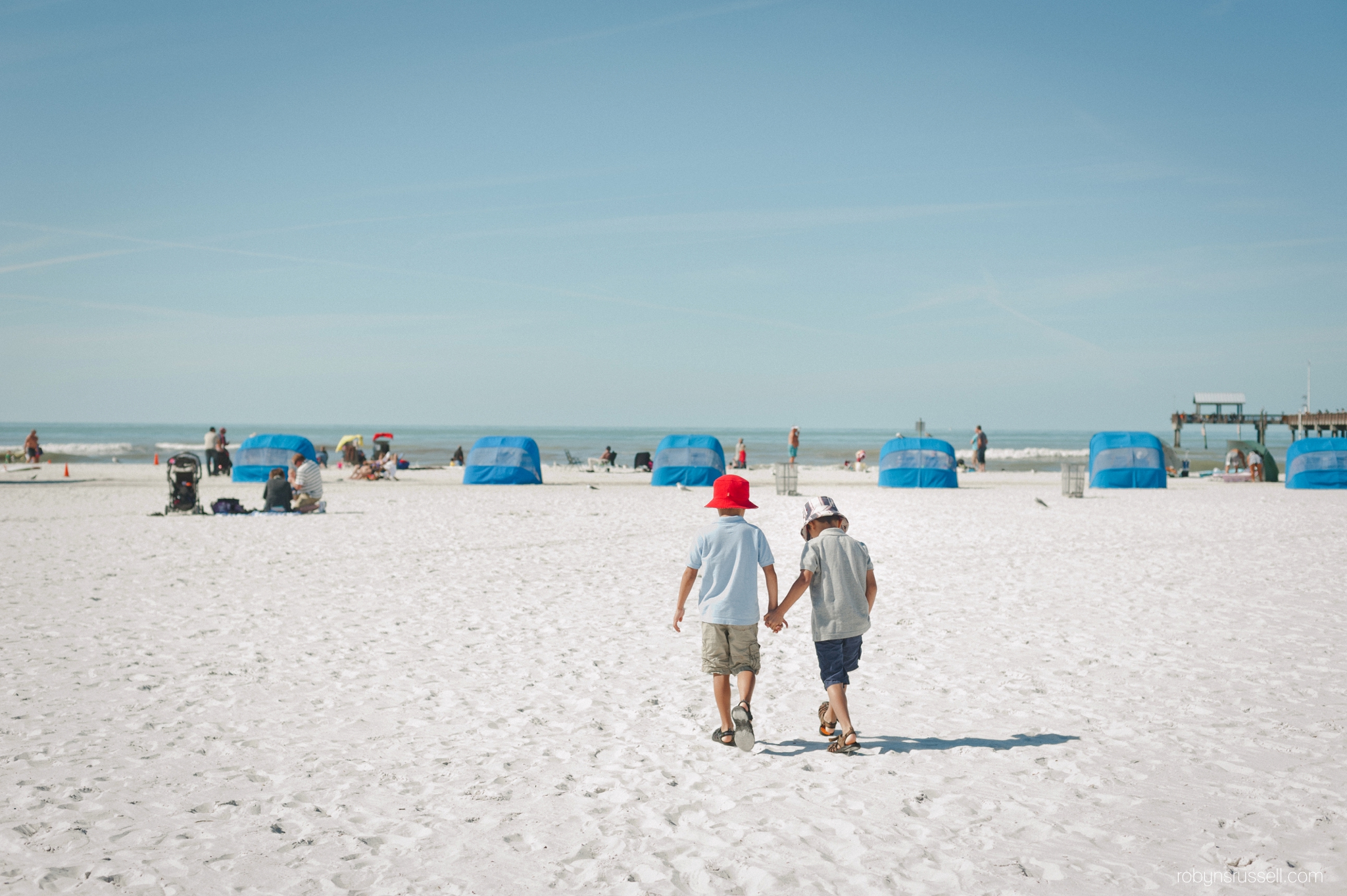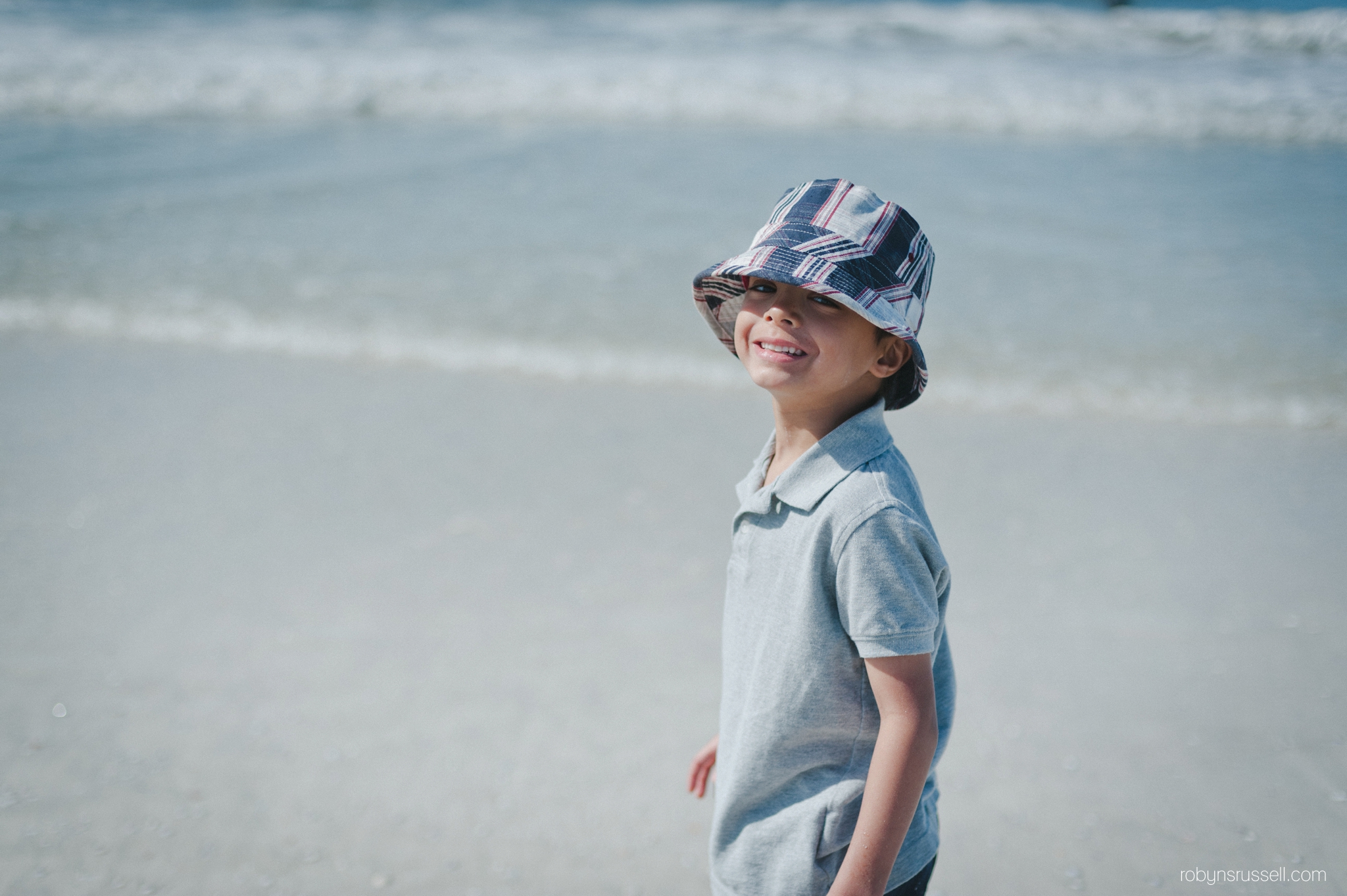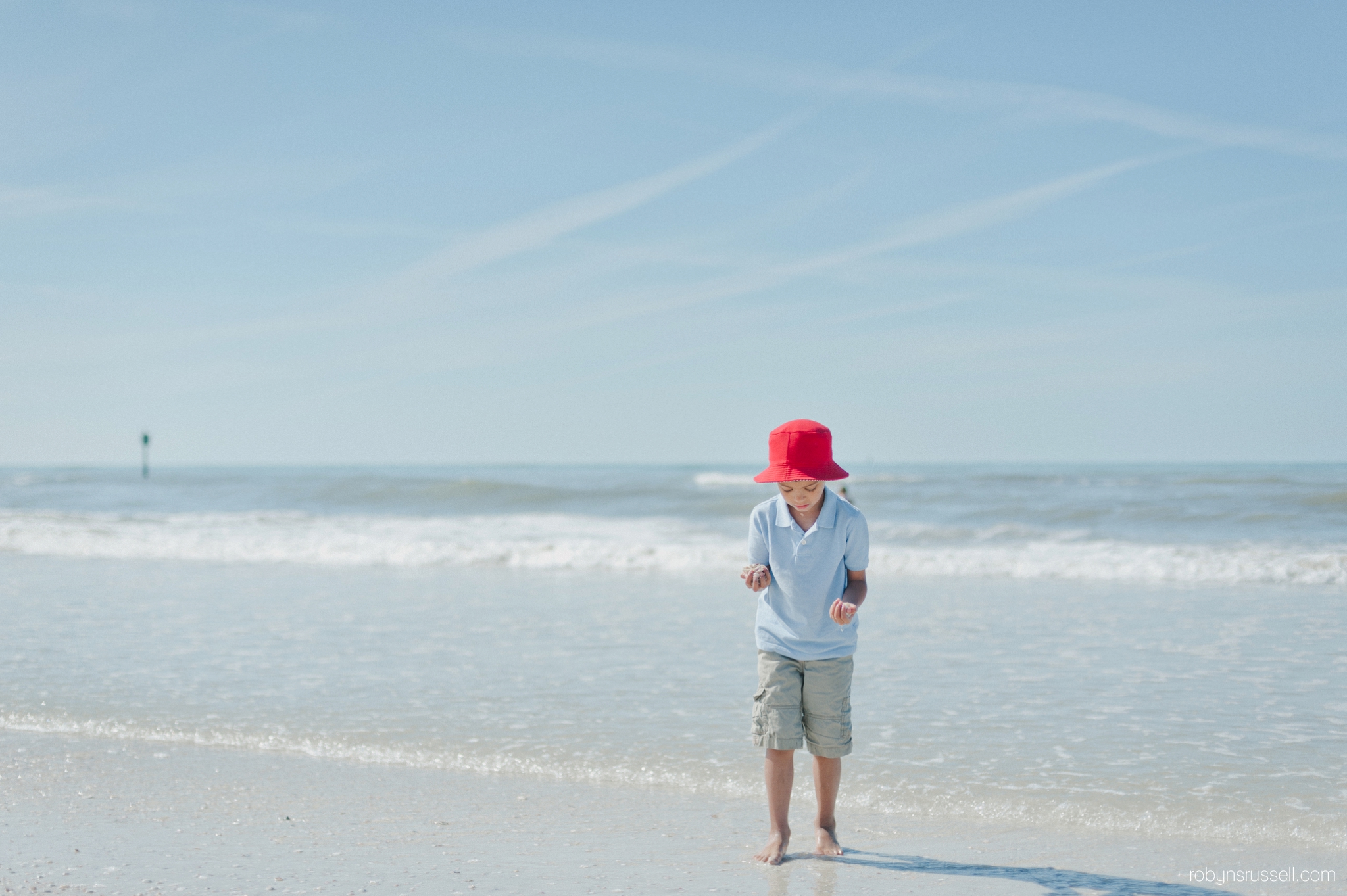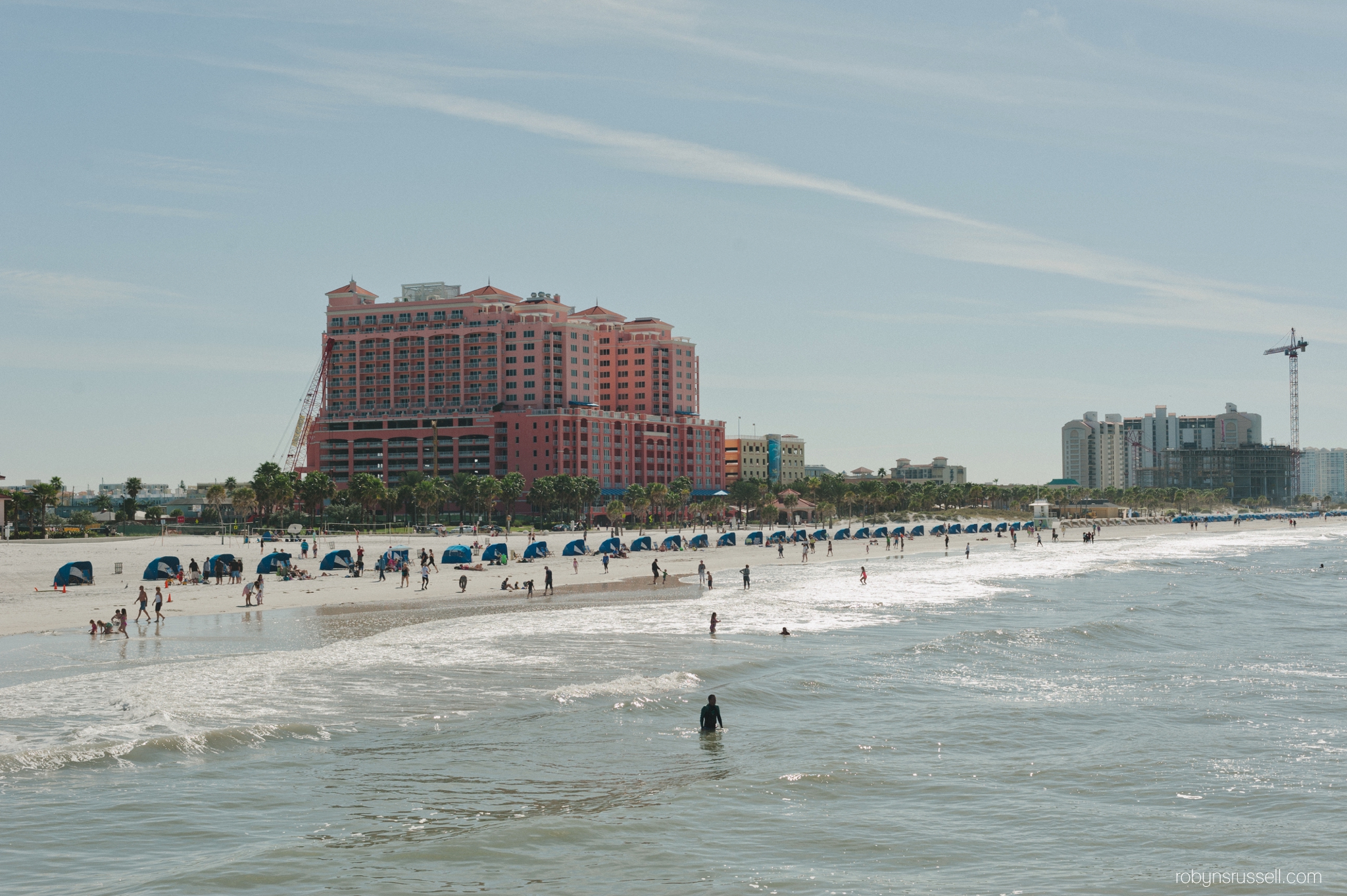 We then took the kids on a Pirate cruise. It was pretty awesome. They take the kids away and keep them busy with activities while the adults drink. I know how that may sound but it was heavenly and very safe. There was unlimited wine, beer and lemonade and we got to see dolphins and take in some lovely views, including the resort we were staying at. I chatted with a few people, including a family from London, Ontario and a sweet mum from Tennessee.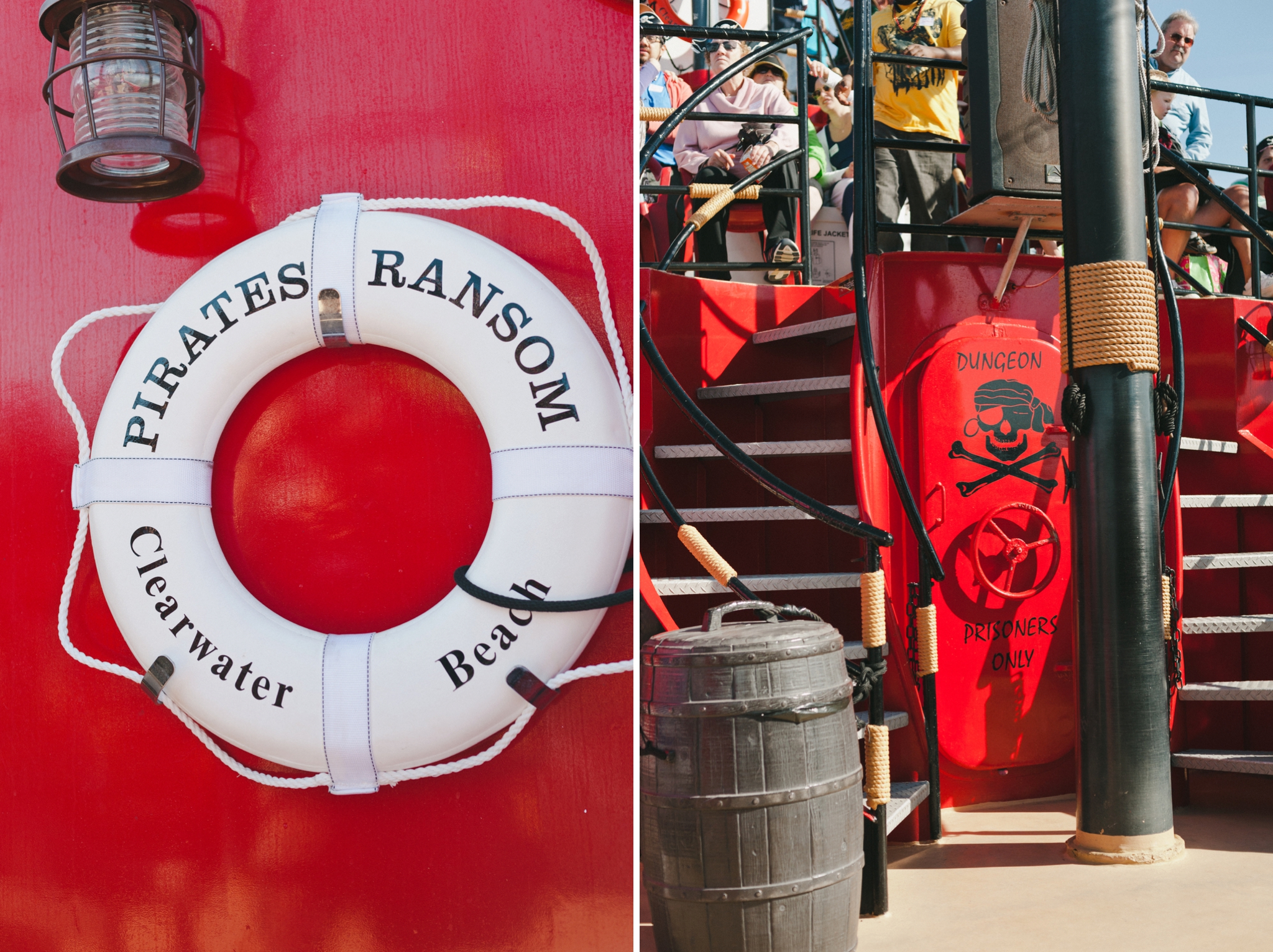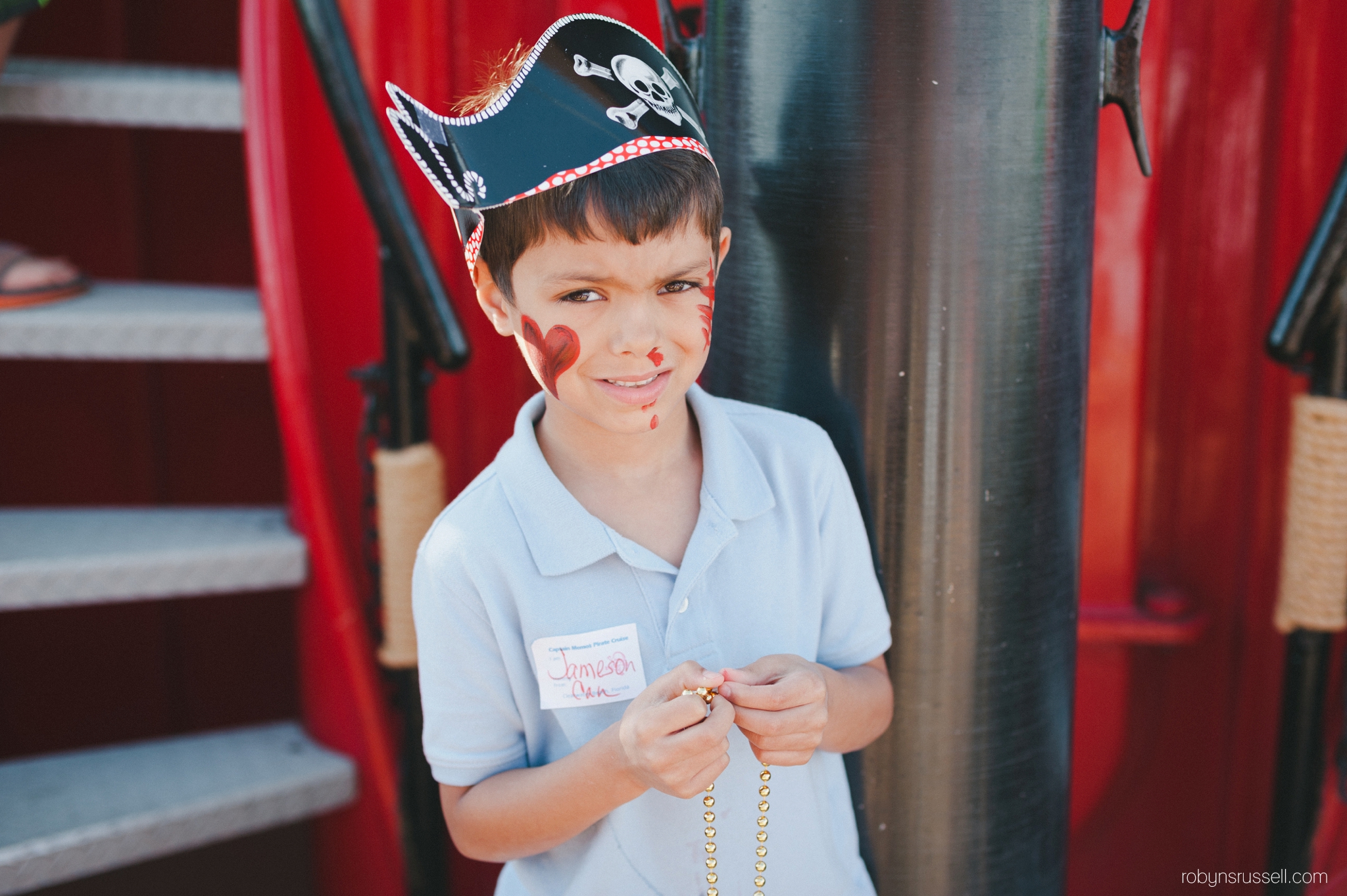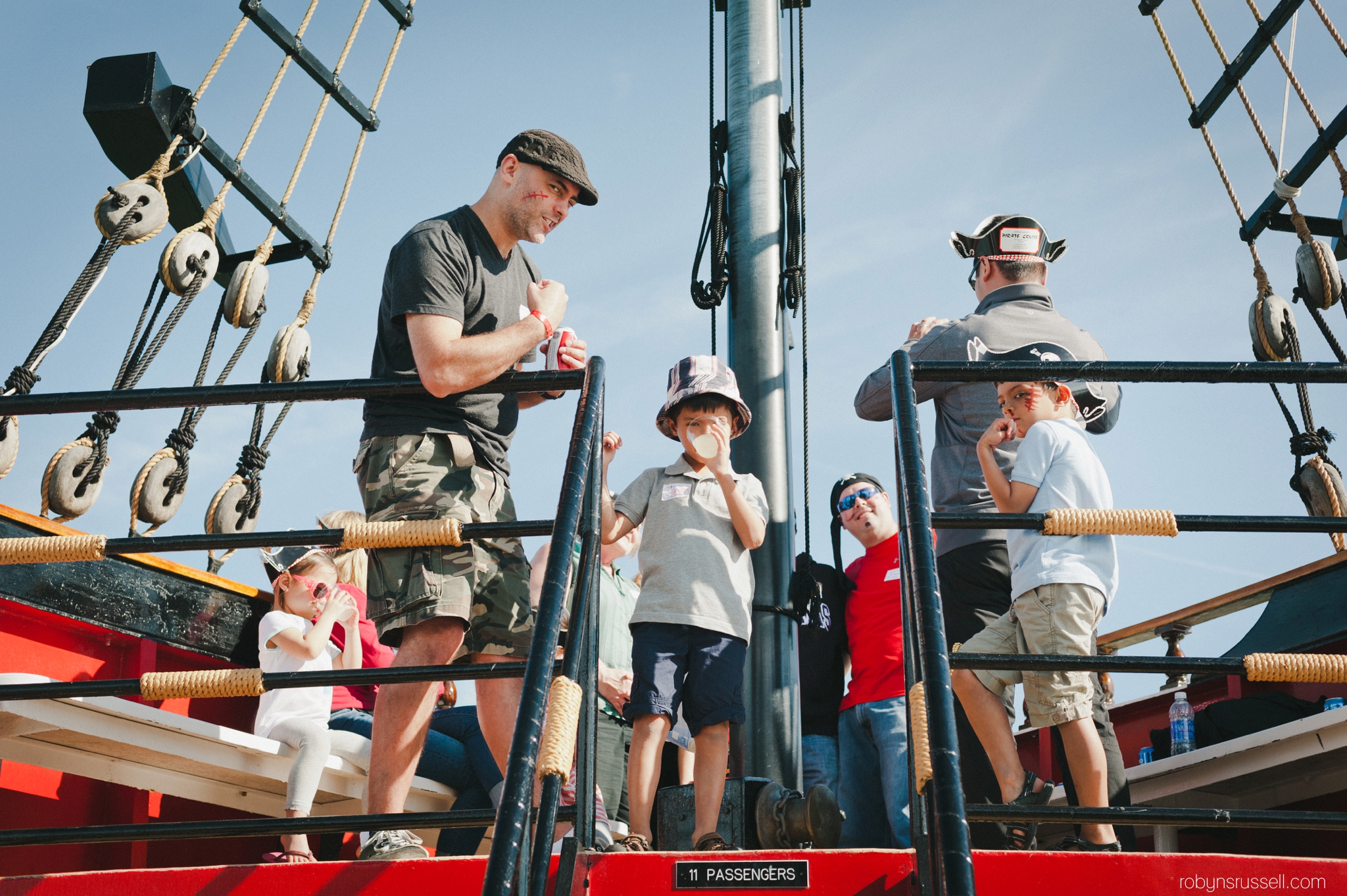 I had to include the last photo. Why? Because this was what Jackson would do. He'd take off on us on the boat. No, he couldn't go far but towards the end of the cruise, the music was pumping and everyone was dancing and singing. He was nowhere to be found. And we panicked until I looked up to see him on the top deck by himself jamming away. I wish I recorded the moment but we instinctly grabbed him quickly and told him not to give us another heart attack haha!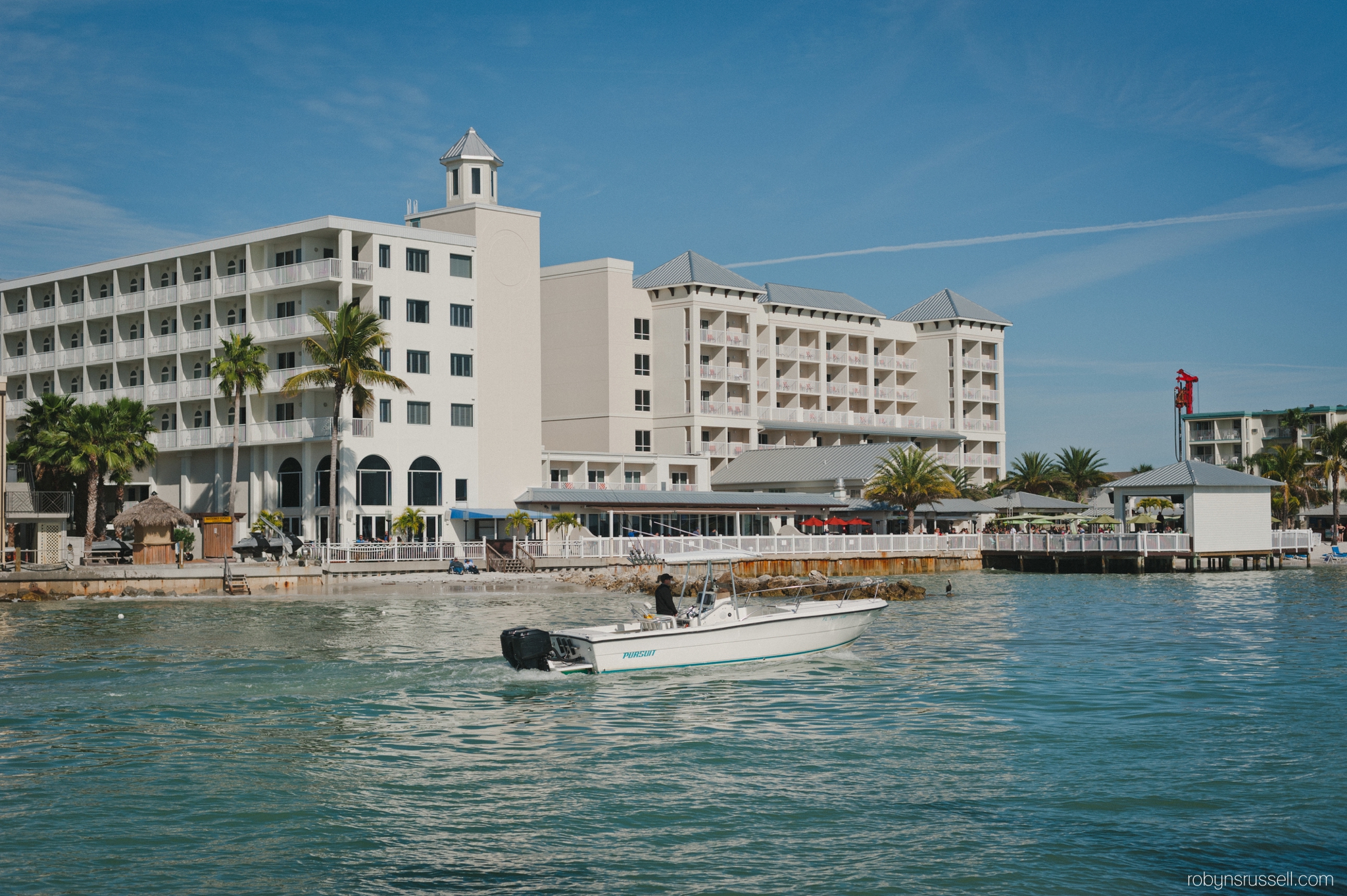 And that's what our resort looked like from the boat. Pretty nice huh! I also wanted to mention a service that we thought was so cool while we were out in Clearwater. The hotel we were at (Shepherd's Beach Resort) had valet parking and although we could have walked where we needed to go, the kids would have complained. The people at the front desk told us about a service, basically like a taxi service, that will pick you up and take you wherever you want to go for free. They just work on tips. Brilliant! For the most part, we got around in SUVs but when we called to be picked up after the Pirate cruise, they picked us up in what appeared to be a souped up golf cart. And man, was it zippy! It was definitely a highlight for me to have the wind blowing in my hair for the ride back.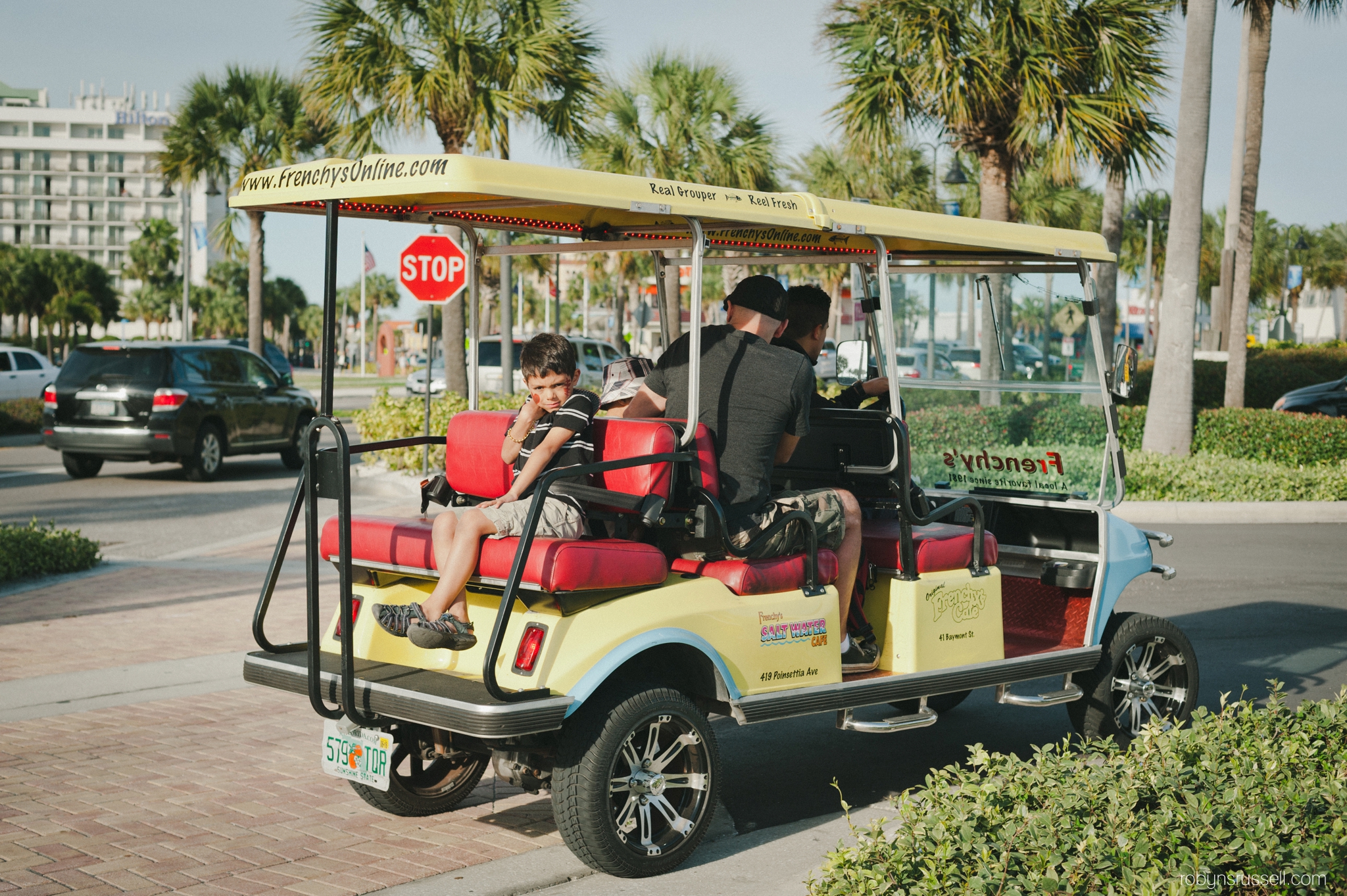 On our last night, I took a few photos of the boys at sunset since the night before was a little cool and overcast. It was a beautiful night and the sunsets did not disappoint. Of course, I lost Jackson for a bit because he had to pee as soon as we got started but here are a few of my favourites of the boys! Oh, and if you're wondering … hell yes we ended up at Frenchy's for dinner! We ordered a poutine because well… seriously, how could we not and it was so good. Although the boys have had poutine before, they couldn't get enough. It was a perfect night.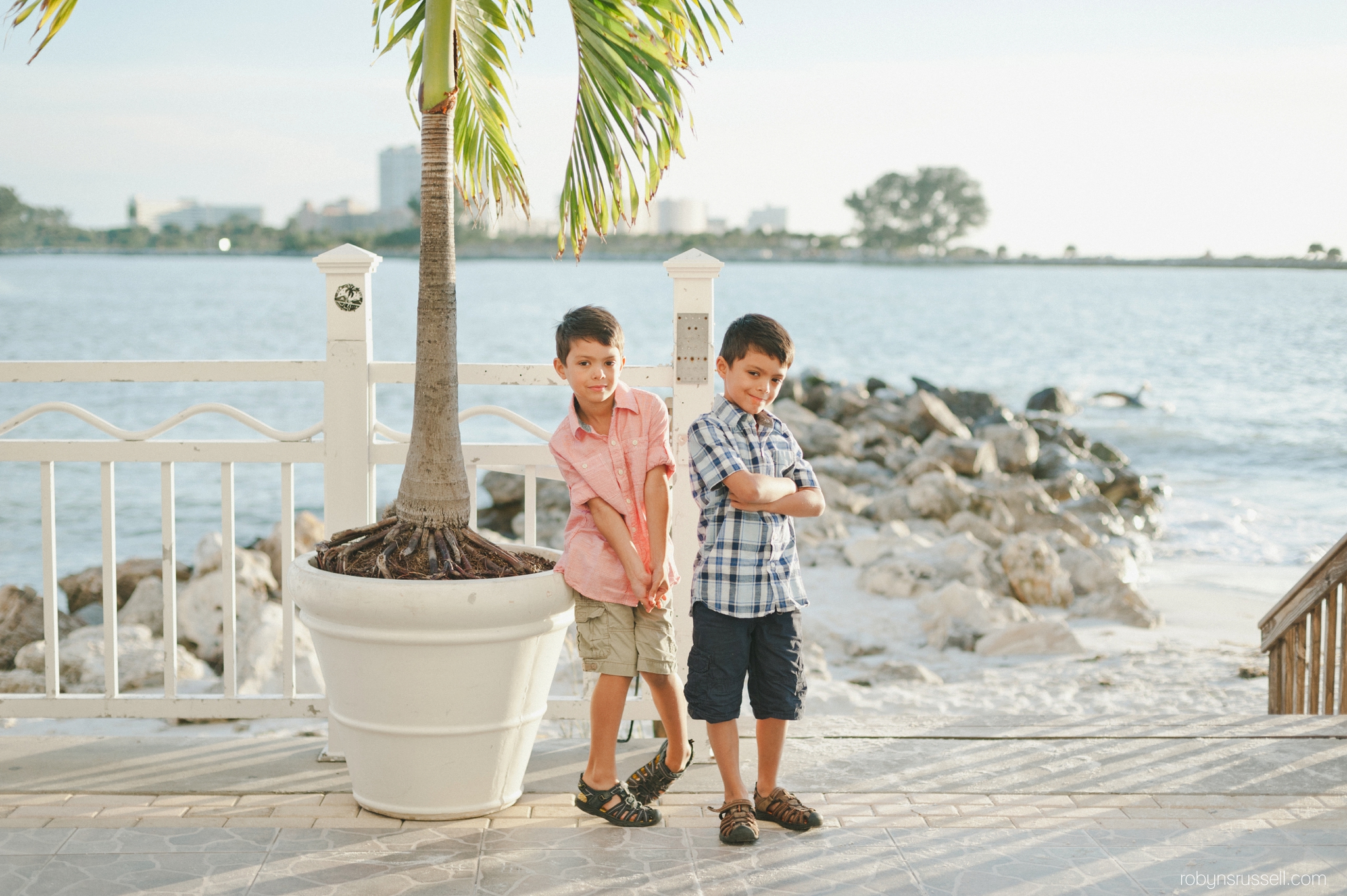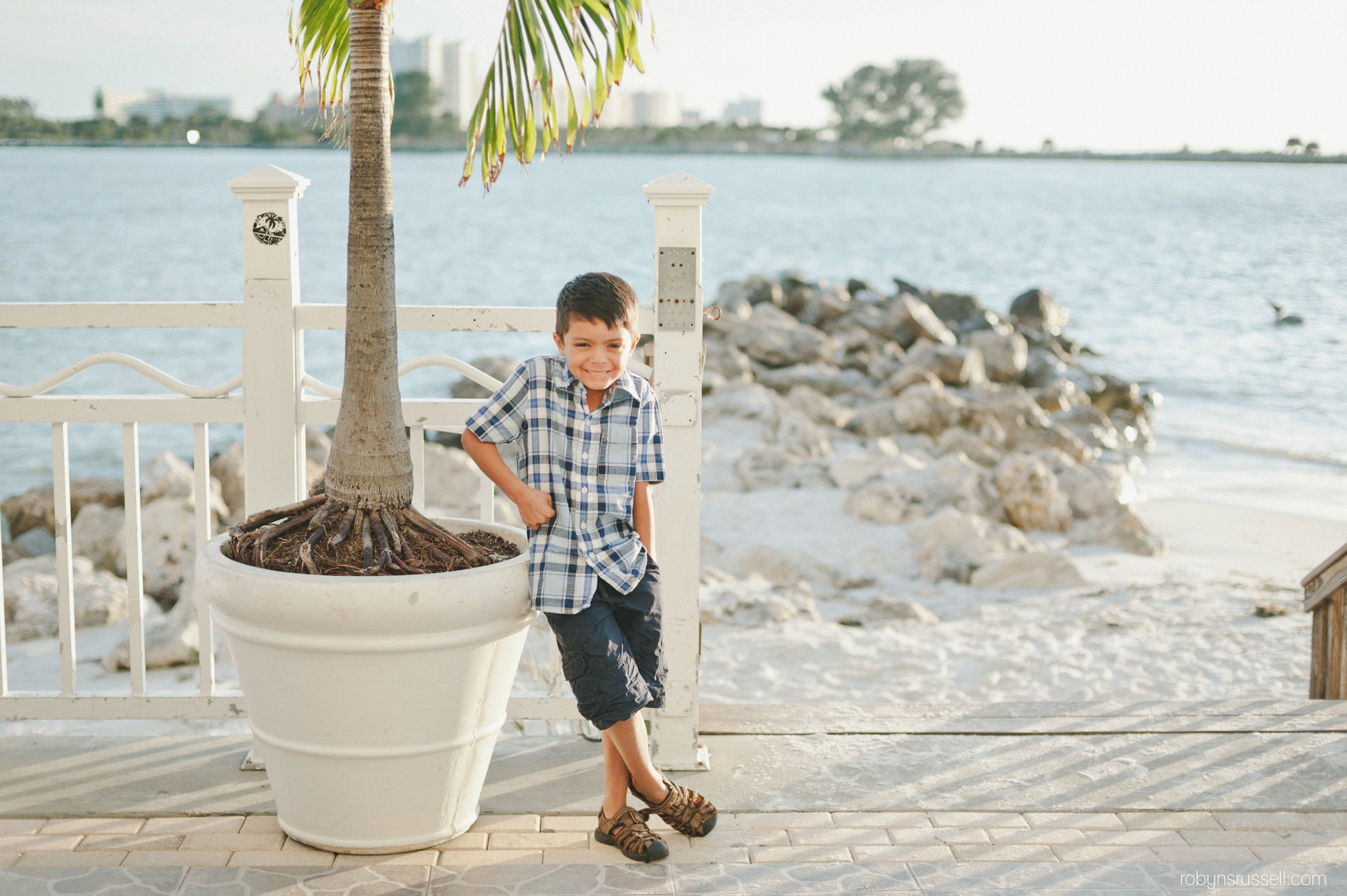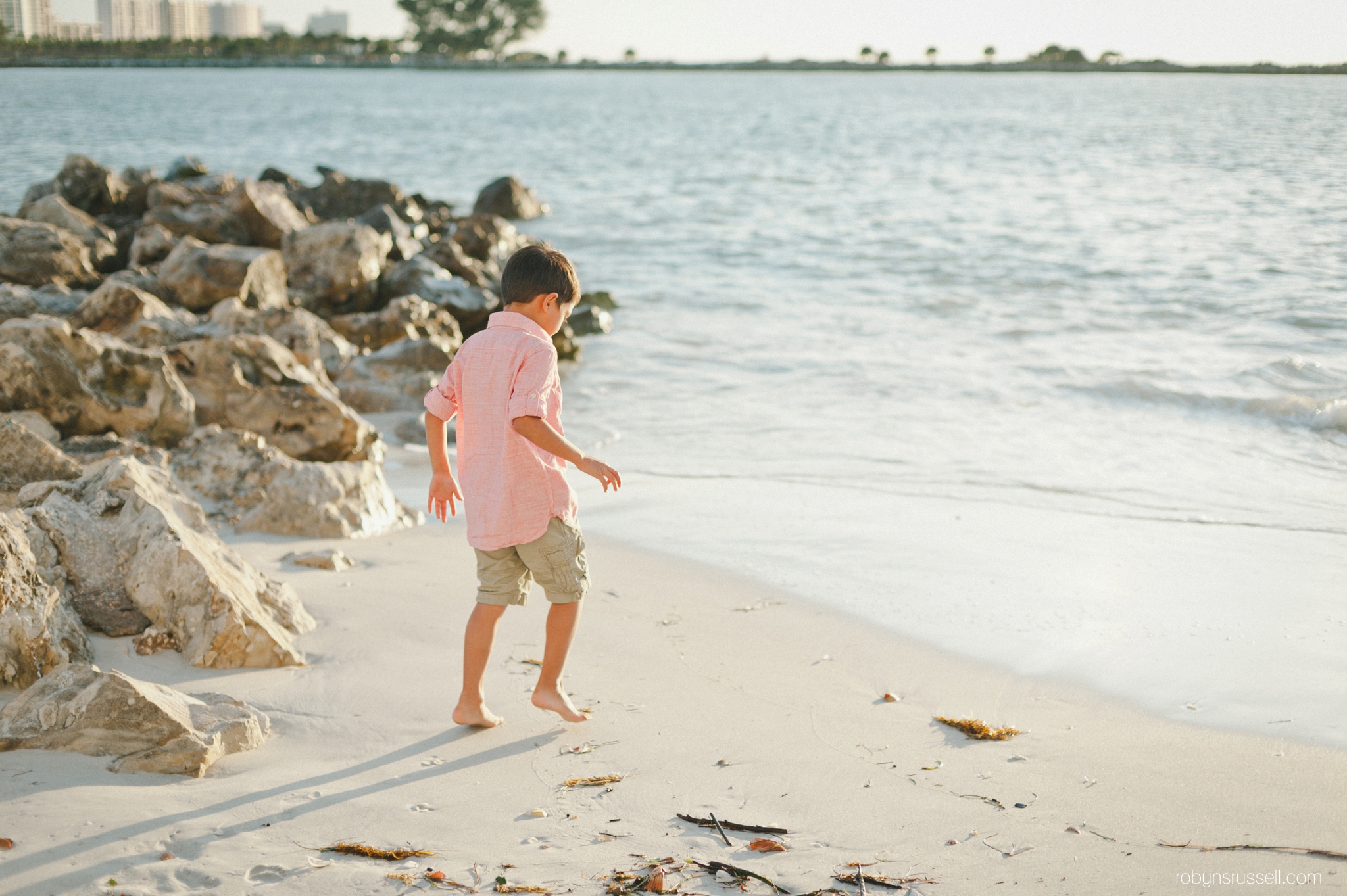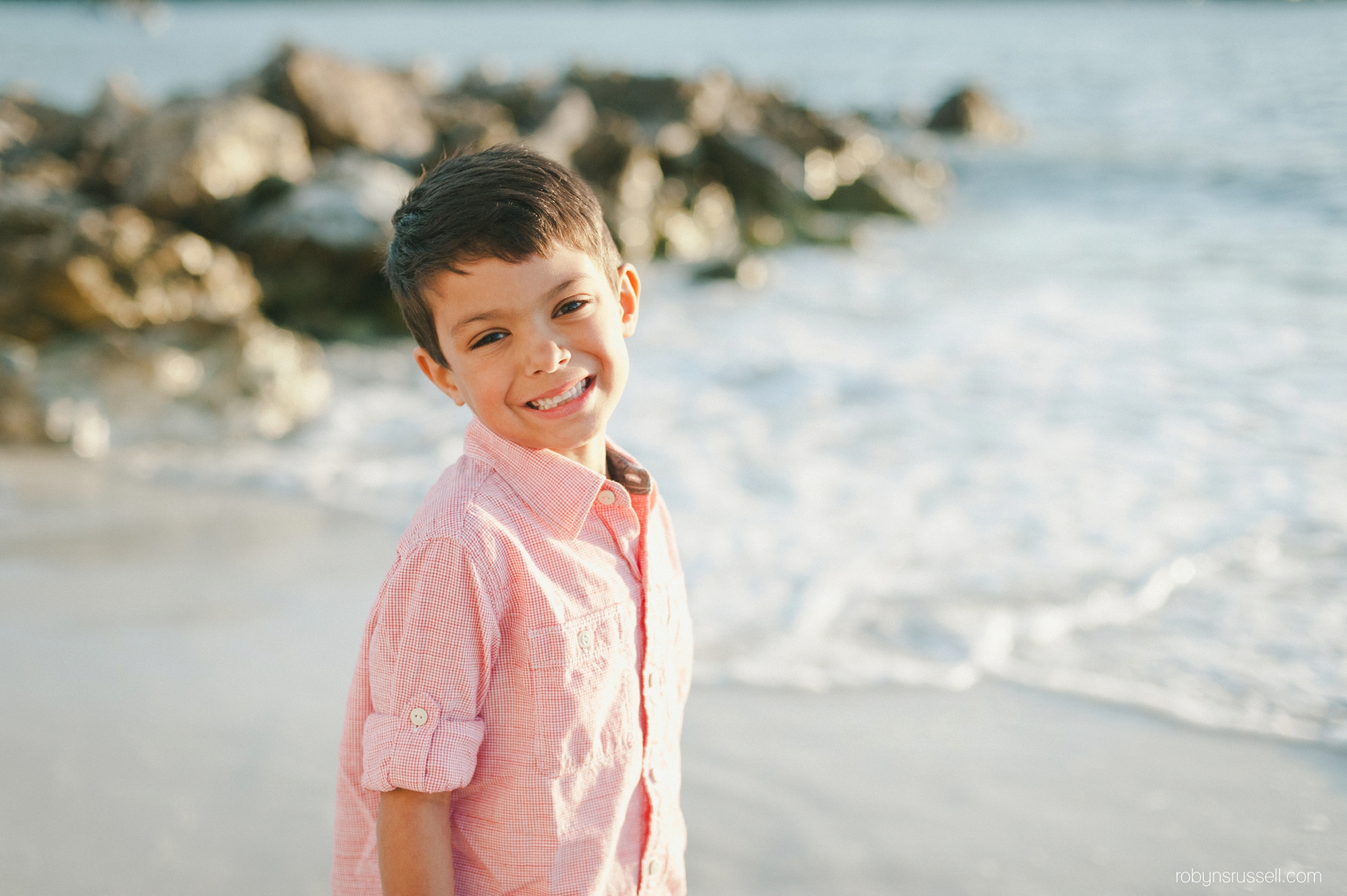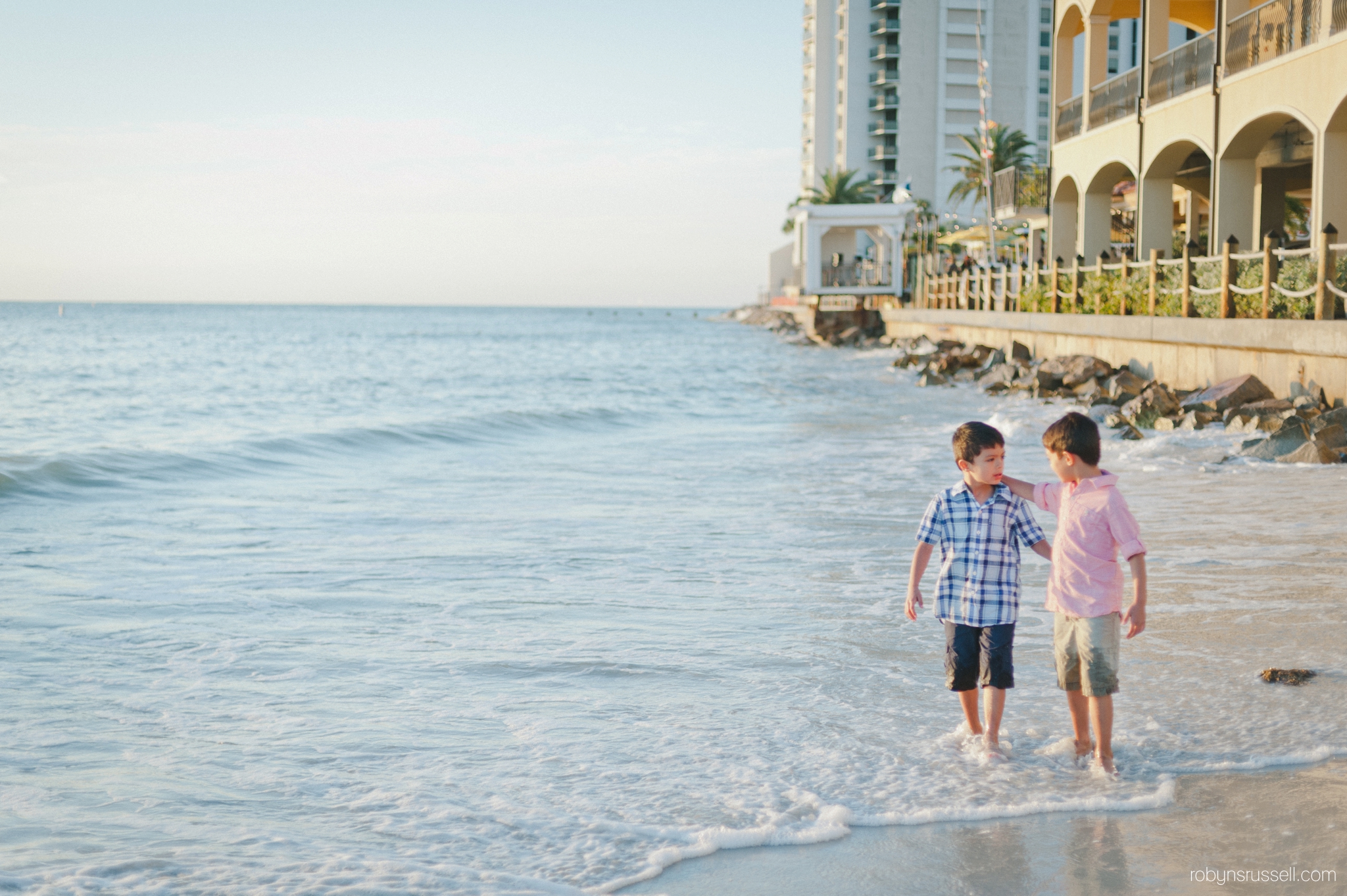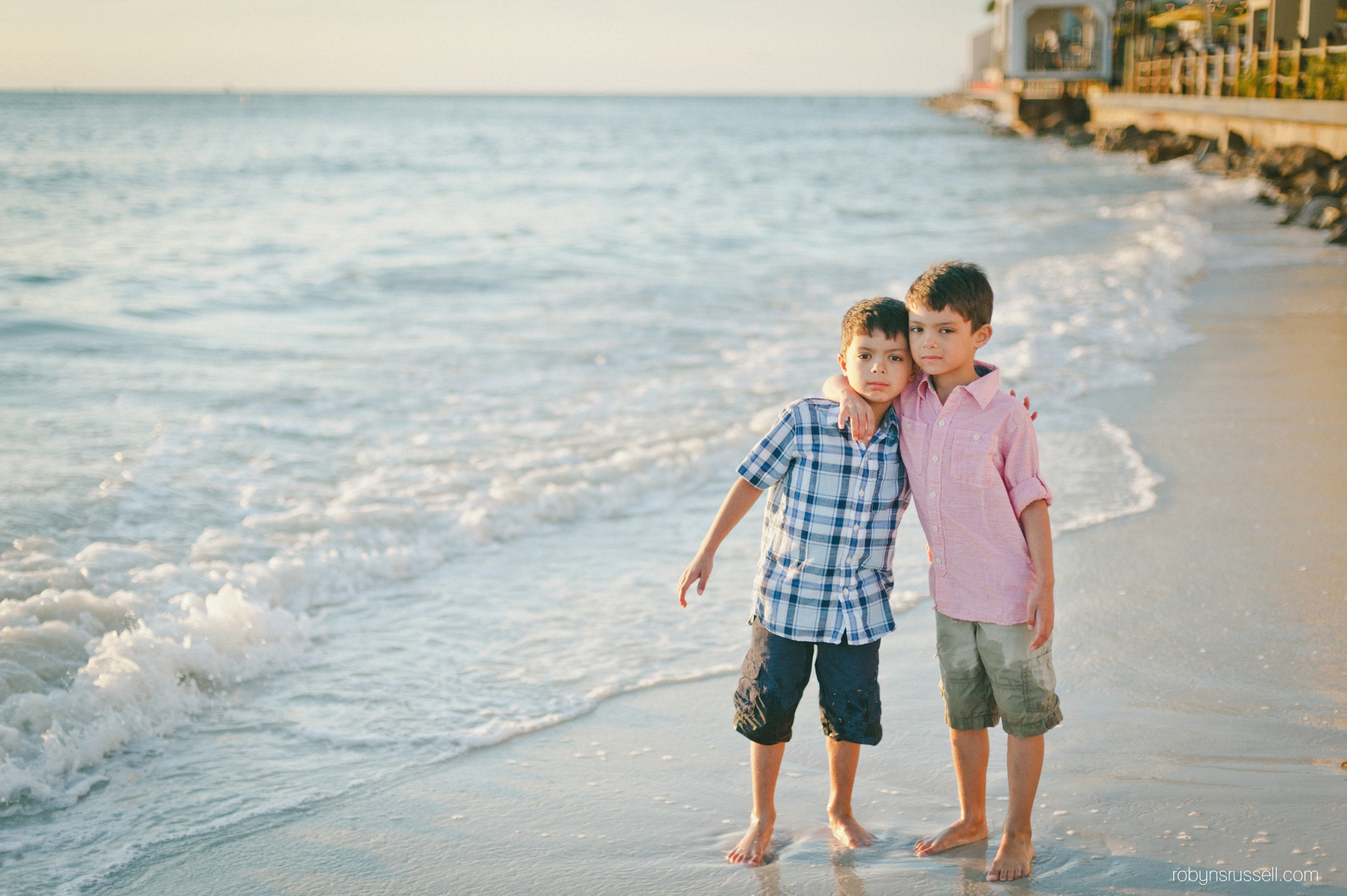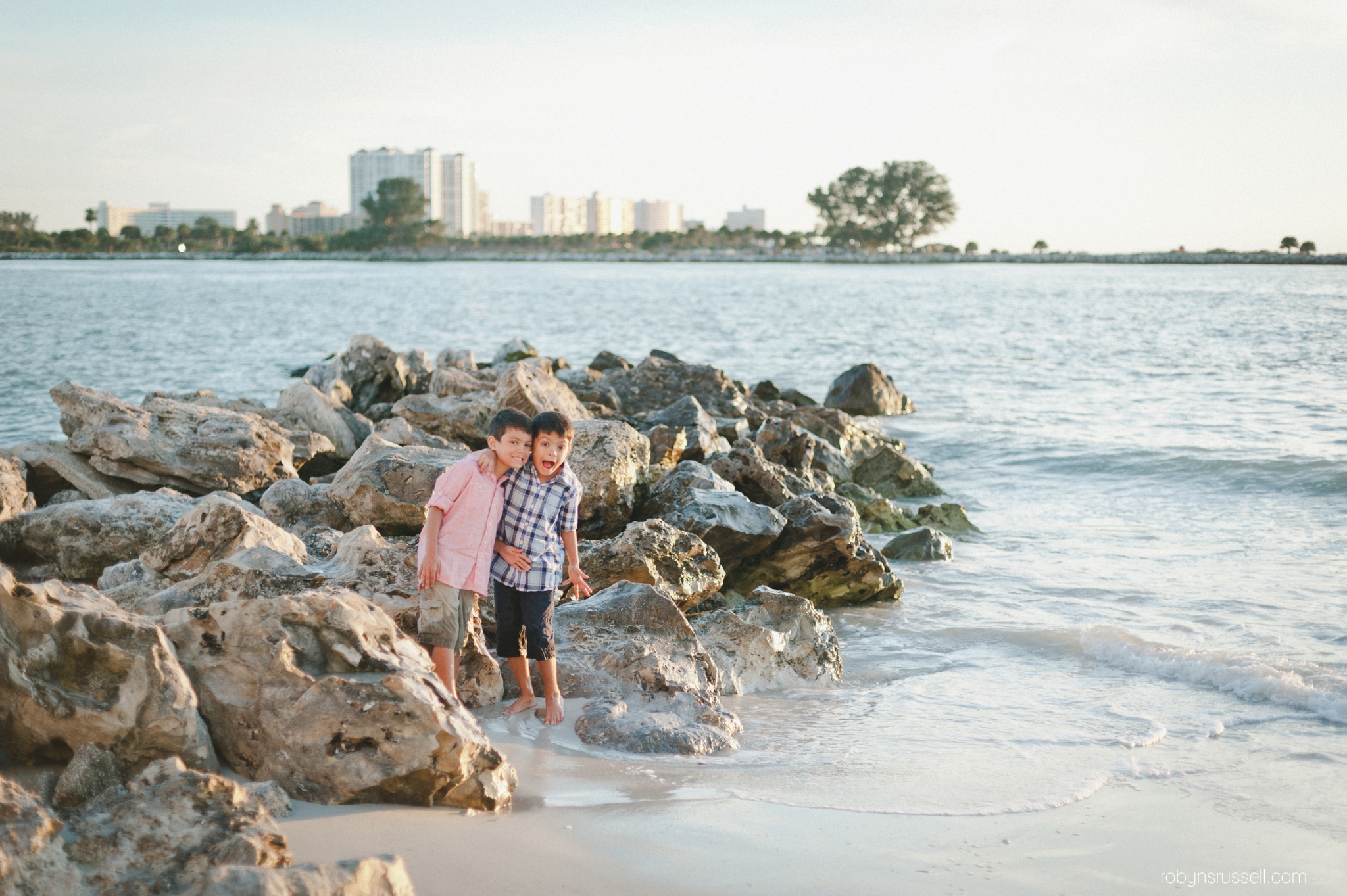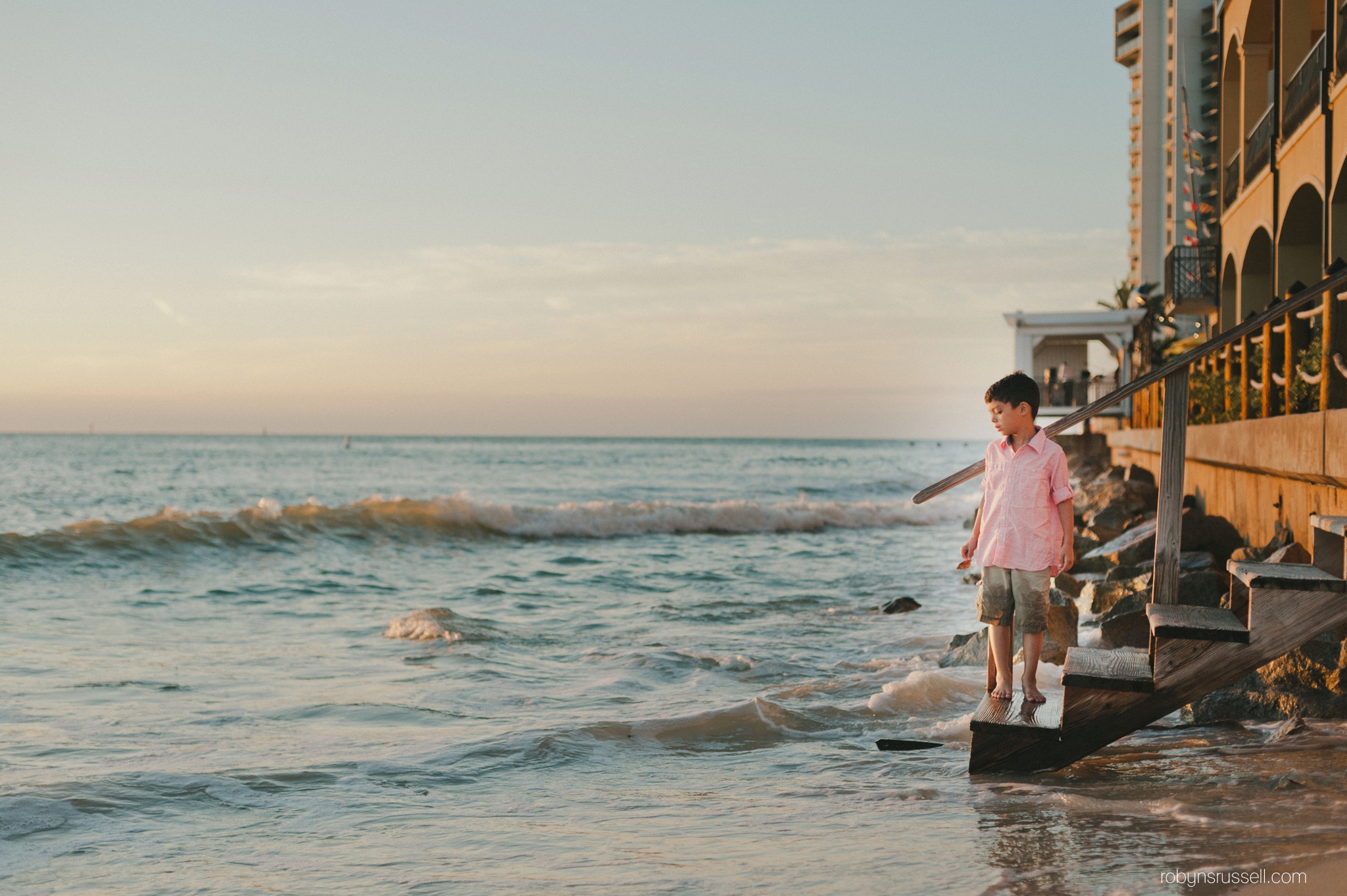 And just like Jameson, waving goodbye to the Pirate ship that cruised by during our little sunset session, this brings me to the end of this blog post. I had so much fun looking back at our first true vacation as a family. It was a trip with a lot of firsts, including the boys' first airplane trip (and they were total pros on the plane). We left feeling invigorated and refreshed although we came home to a crazy blizzard. My neighbour texted me her view at the same time I texted her mine. I have no problem admitting, that as I sat at McDonalds waiting for the boys to finish up in the rest room, I thought about staying forever. I didn't want to come home to snow. I kept telling my kids to enjoy all the palm trees because the minute we drove into the airport, we'd come out into snow. I don't think they believed me. Well, in their defense, I just don't think they understood what was happening. All they knew was that we walked into an airport in the sunshine and left to a white windy mess of bone cold chill. Jackson cried at the passenger pickup and we all felt his pain. I couldn't help but laugh though; he kept saying how much he hated Canada even though we were in Buffalo hahah! Anyway, we had a wonderful time and cannot wait for our next adventure. Until next time, Robyn xo