Very pleased to start blogging all the weddings I've been shooting this year. And so happy to share this beautiful wedding with you all.
First of all, I have to tell you that it rained. It poured. It was dark and miserable. In fact, it was beautiful and sunny when I left my home in Burlington, but as the clouds and dark skies rolled in on our drive, I knew we were in for a wild ride. The rain was so intense that we had to pull over at one point because I simply could not see out the window to drive safely. But we weren't going to let that get us down.
And the sun did come out. And it was glorious.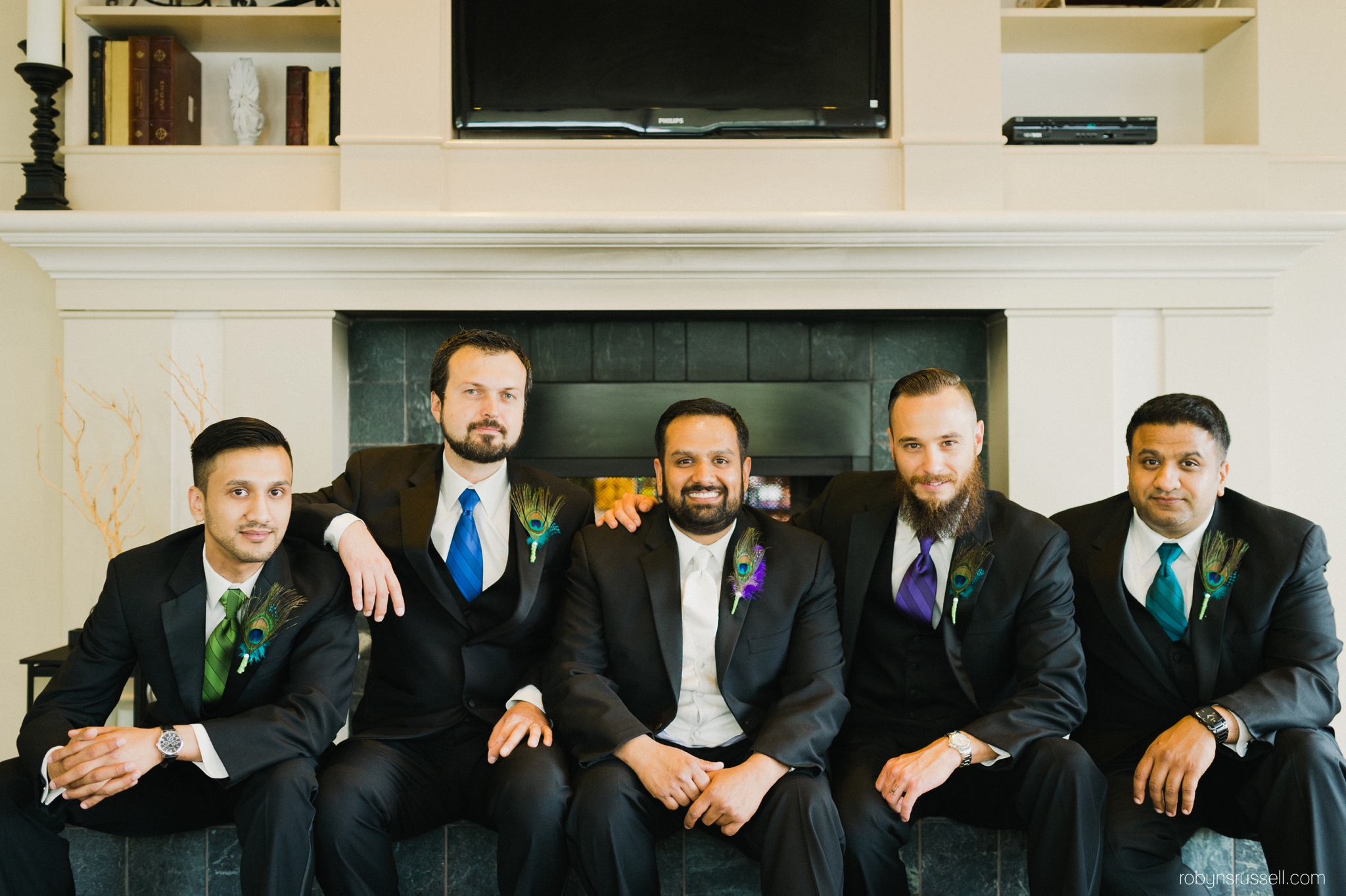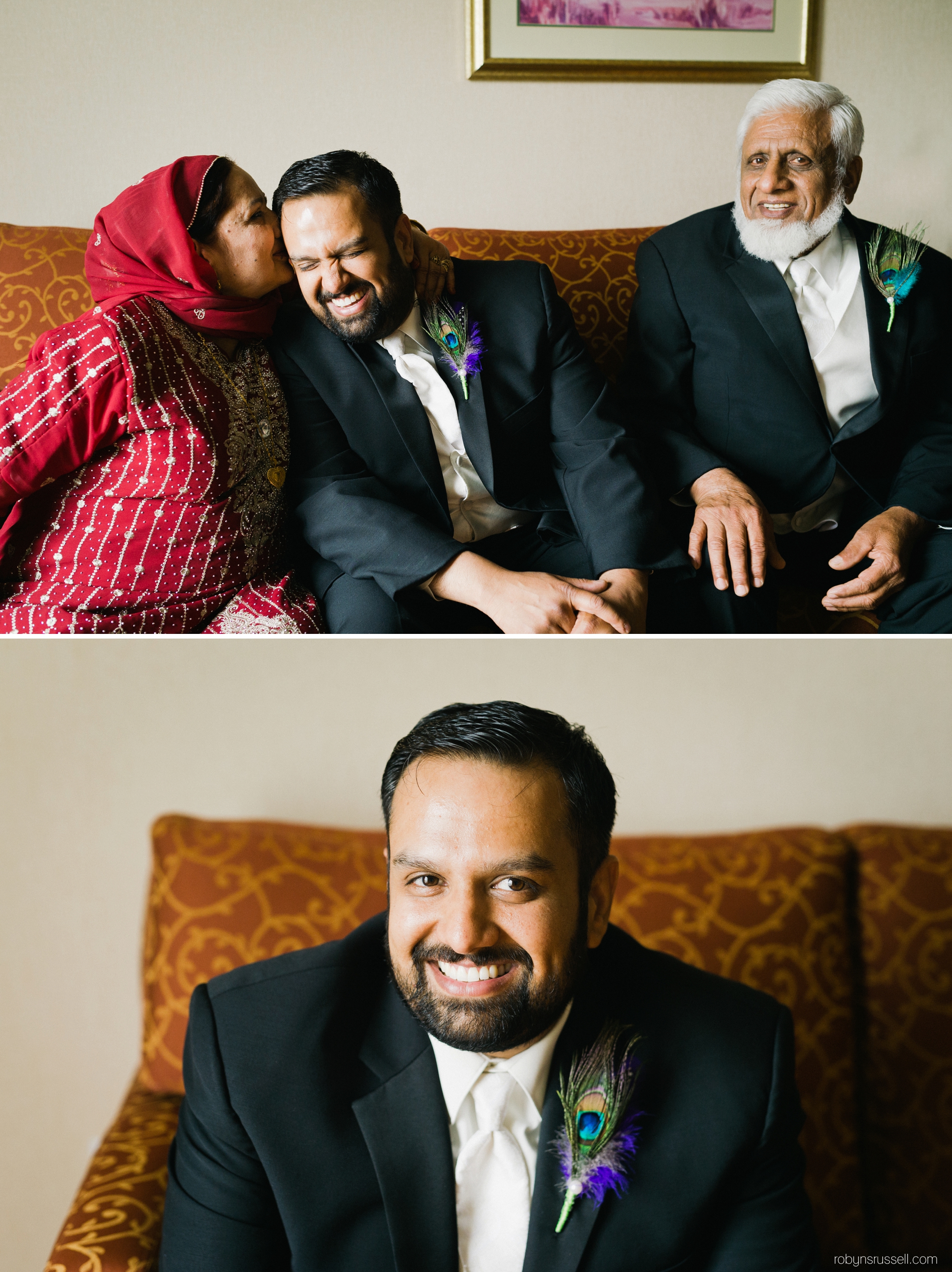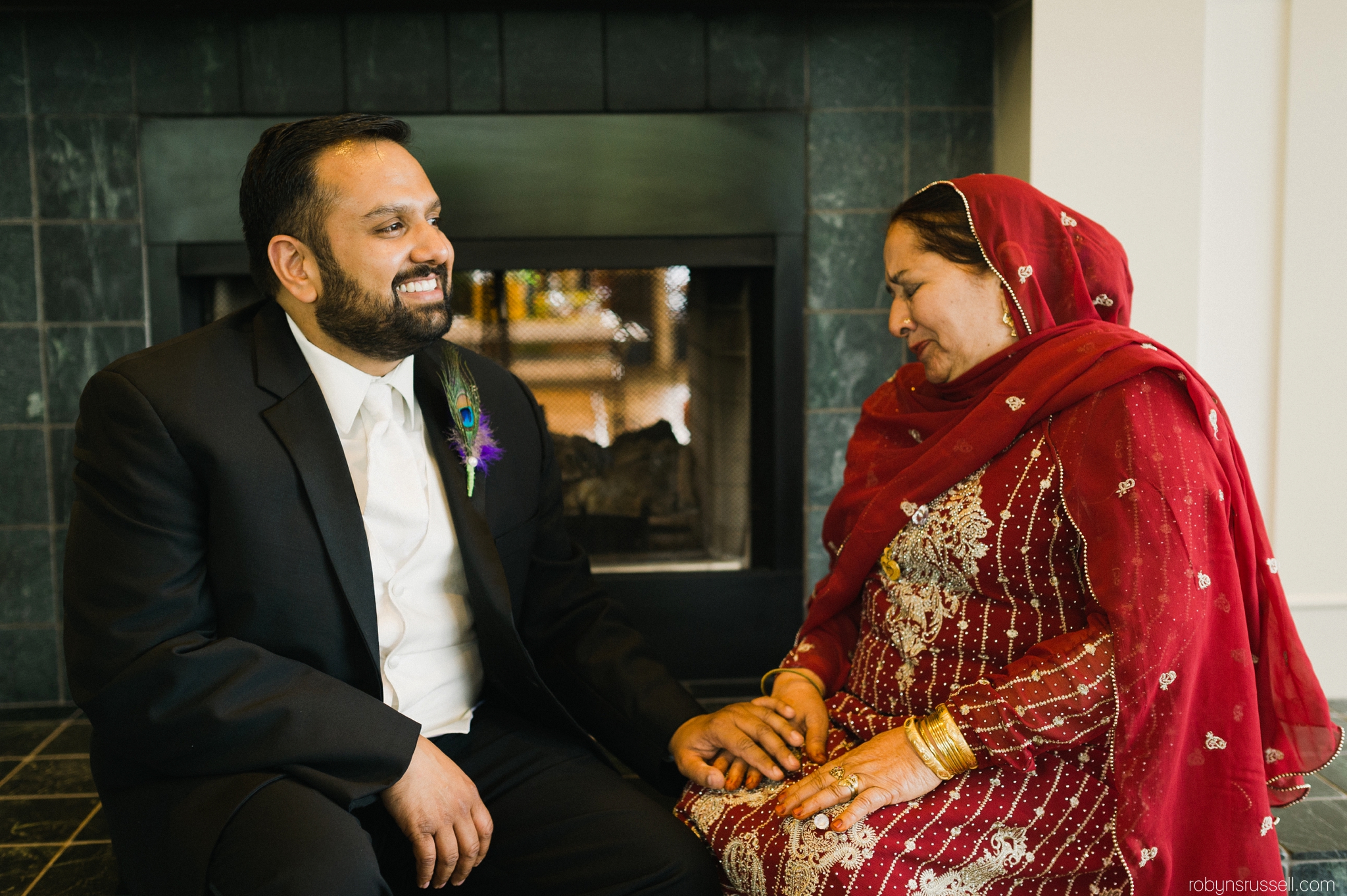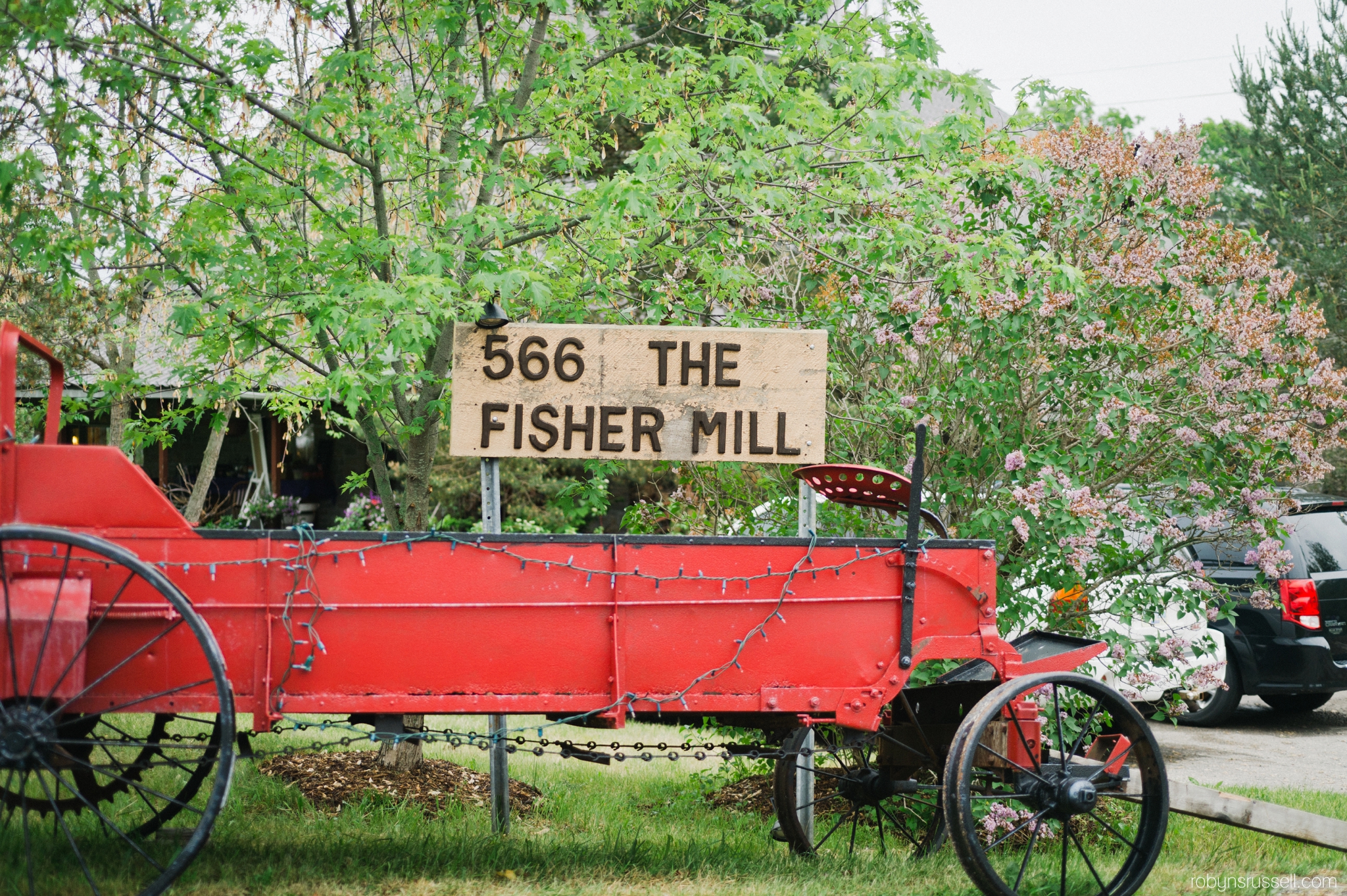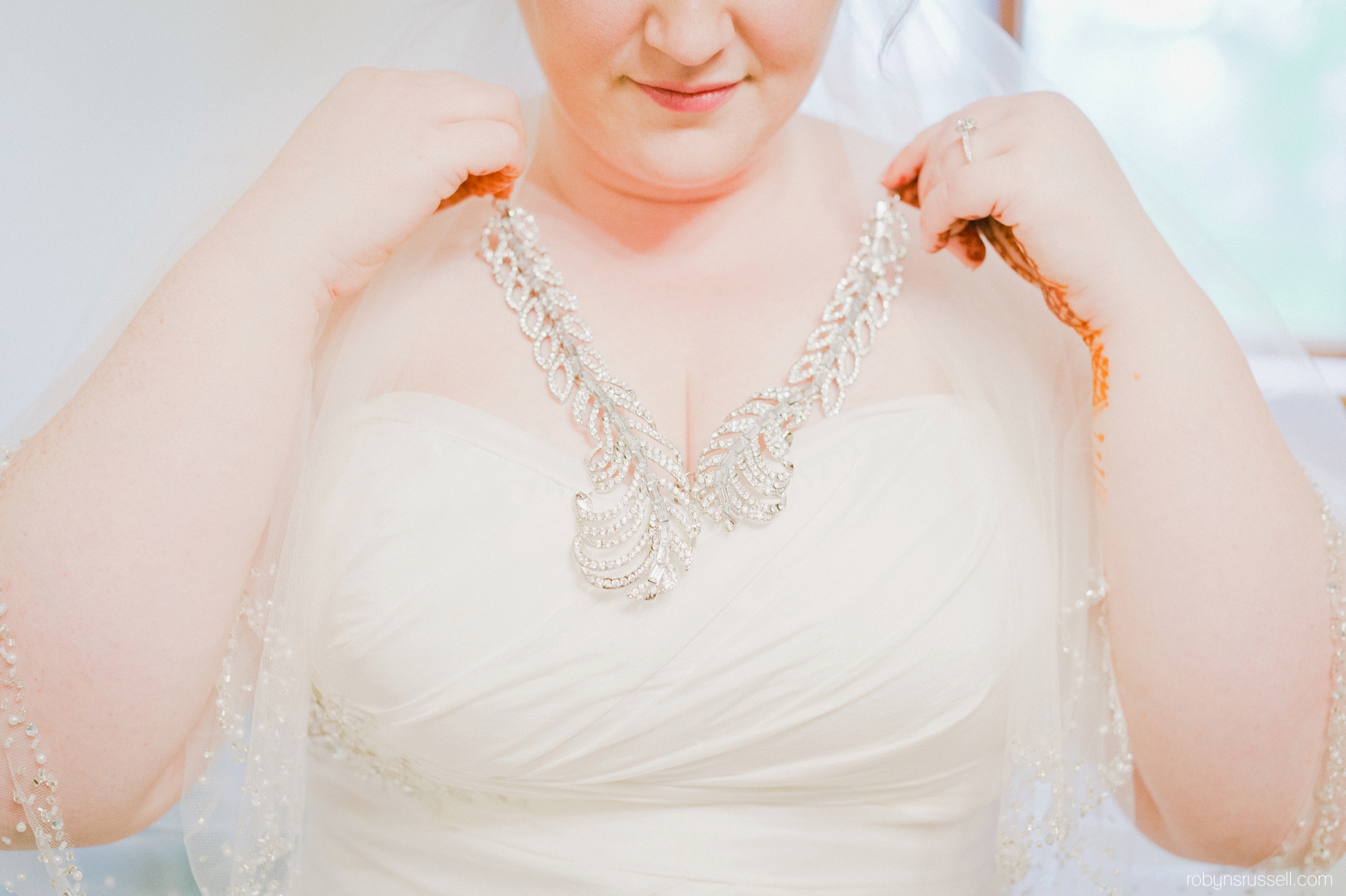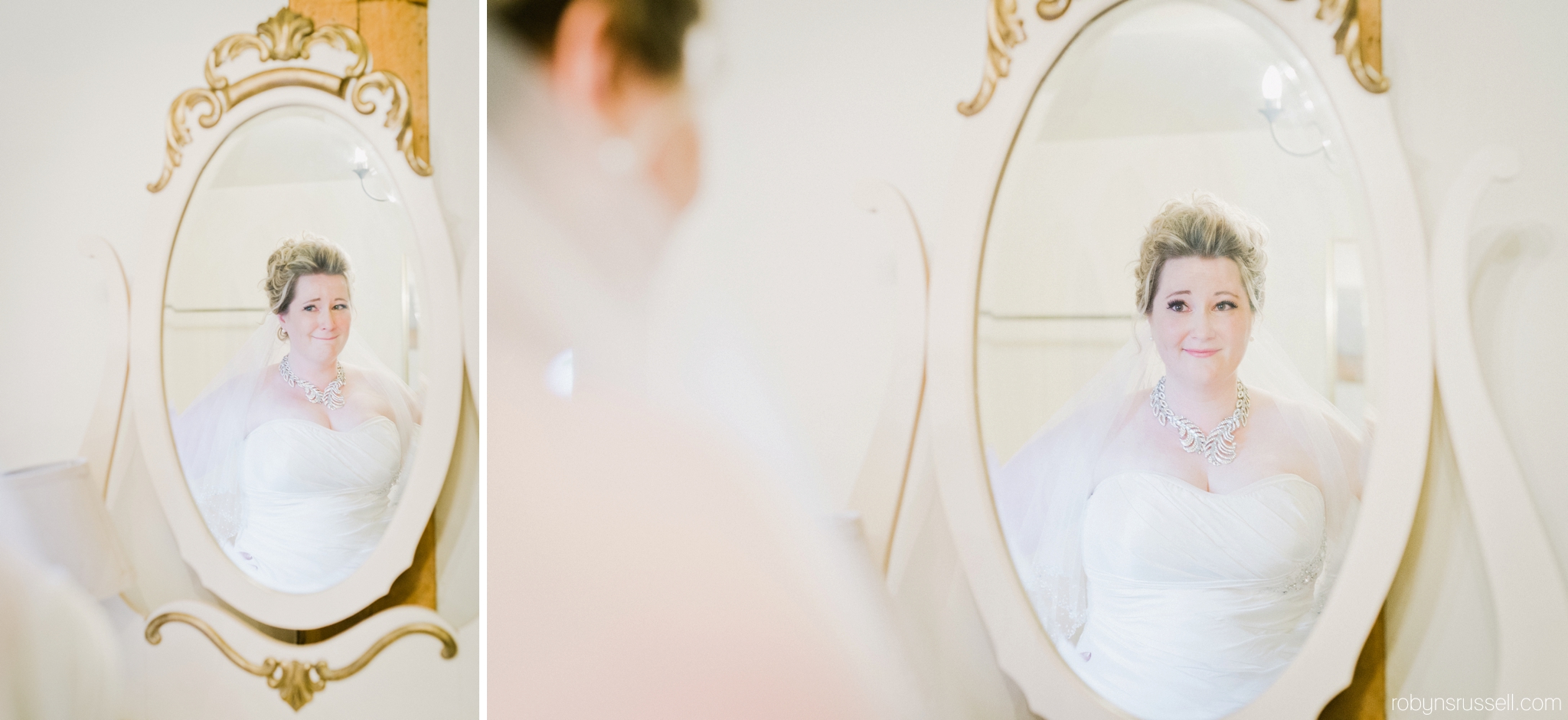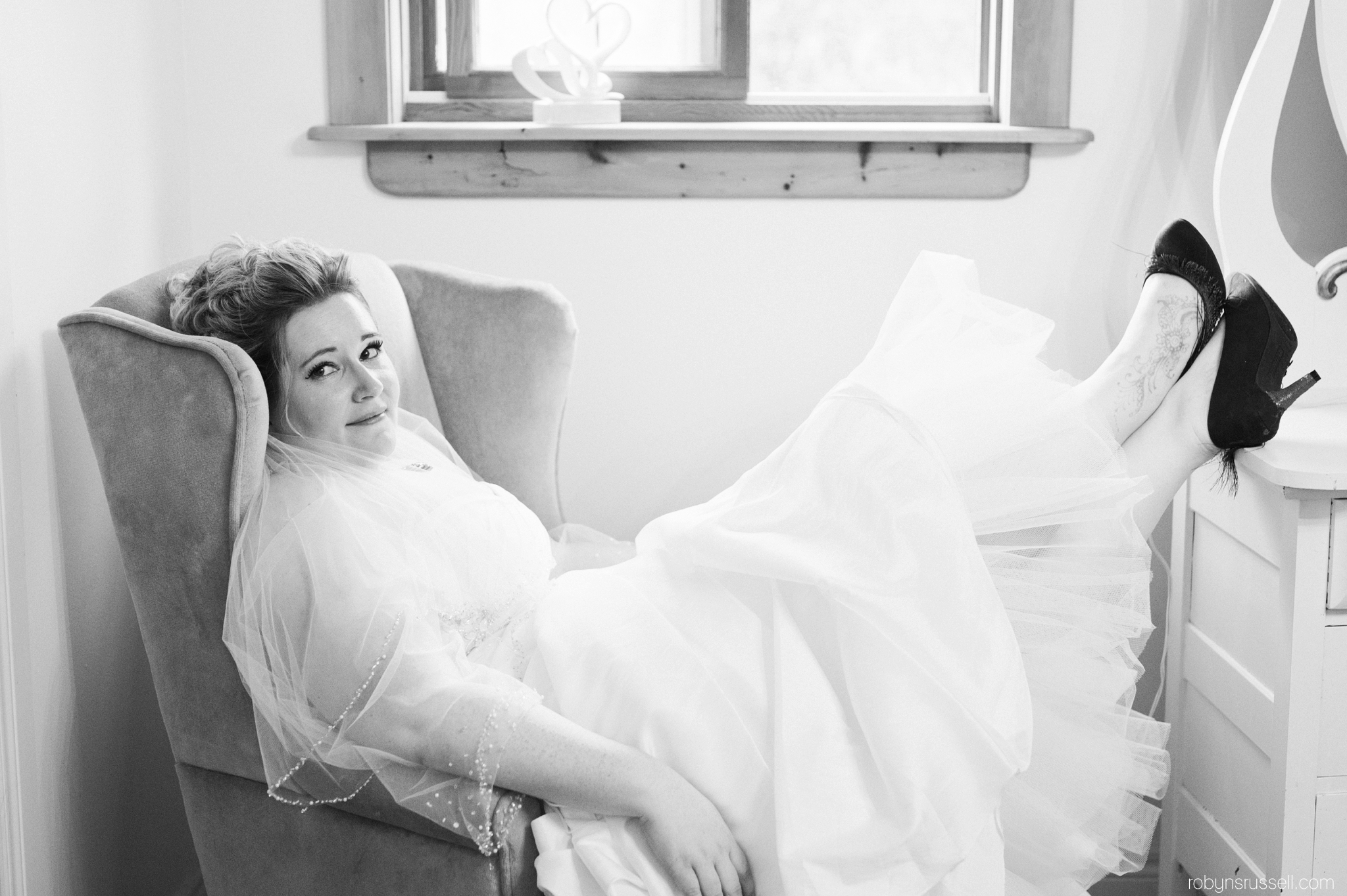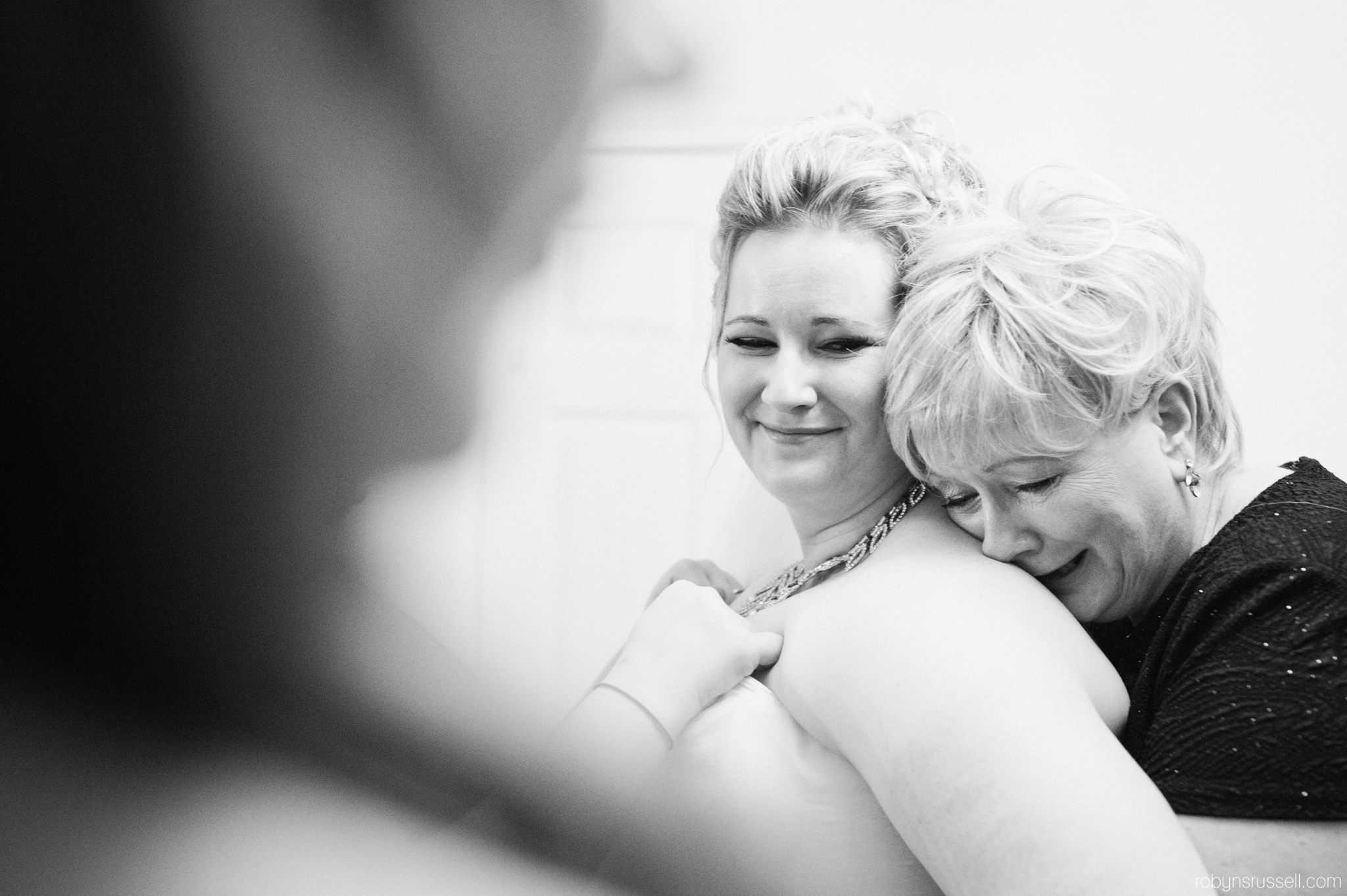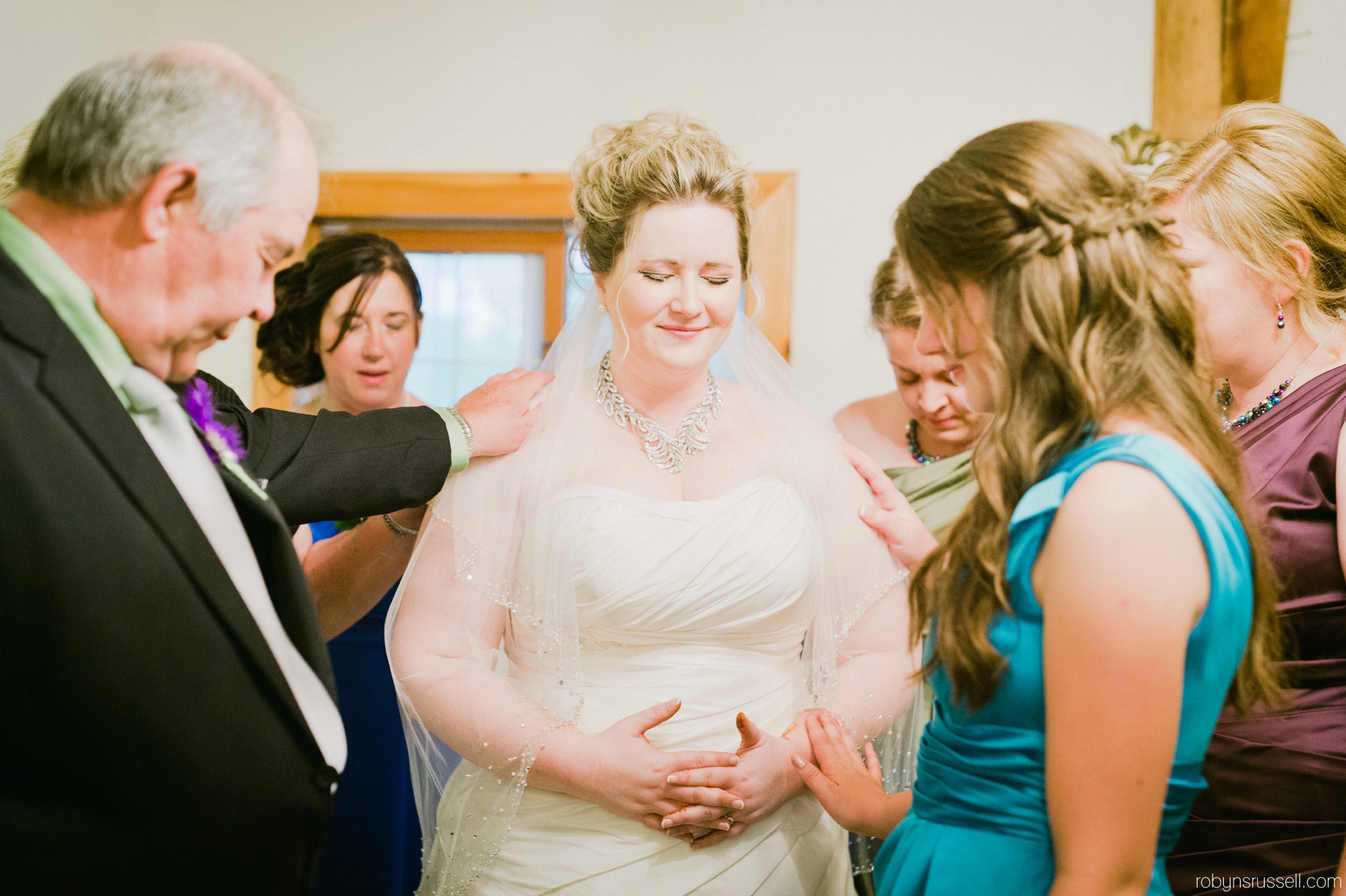 I absolutely love how heartfelt these moments were before their ceremony at the Fisher Mill in Cambridge. This is why I love when a bride and groom allow time in their schedule to have me photograph the before. So much happens.
Their ceremony was supposed to take place outdoors but it was simply too rainy and wet to make it happen. So, we crammed ourselves into their reception area and witnessed their heartfelt vows. But we didn't want to stay indoors for long. Liz and Shiraz had outdoor games set up and the most amazing ice cream sundae bar you've ever seen. And although the rain was still trickling down, it stopped so we could take their photos in the place where they were originally supposed to get married. Everything you see is DIY and oh-so-lovely. The life-sized Jenga was also pretty awesome.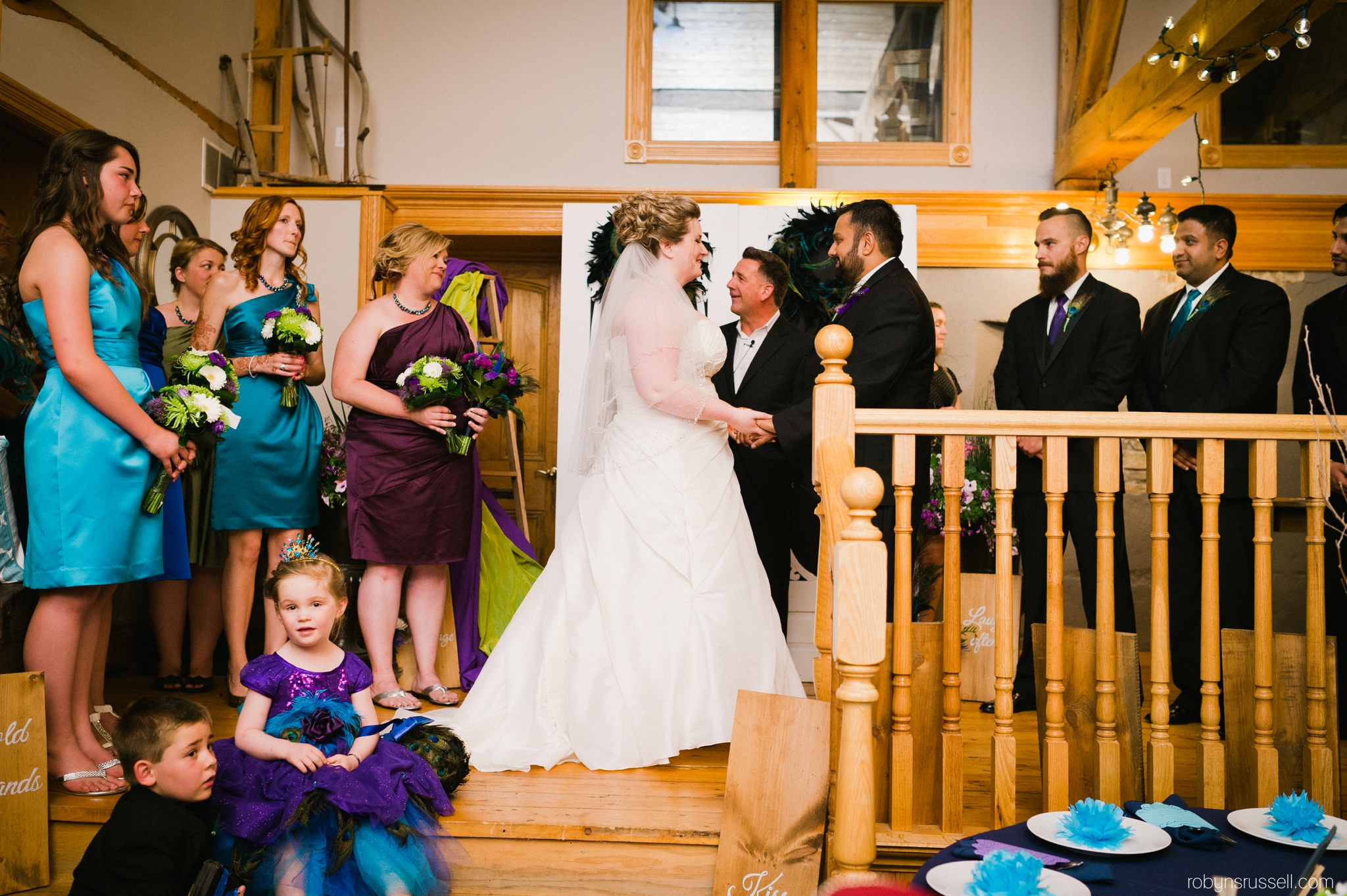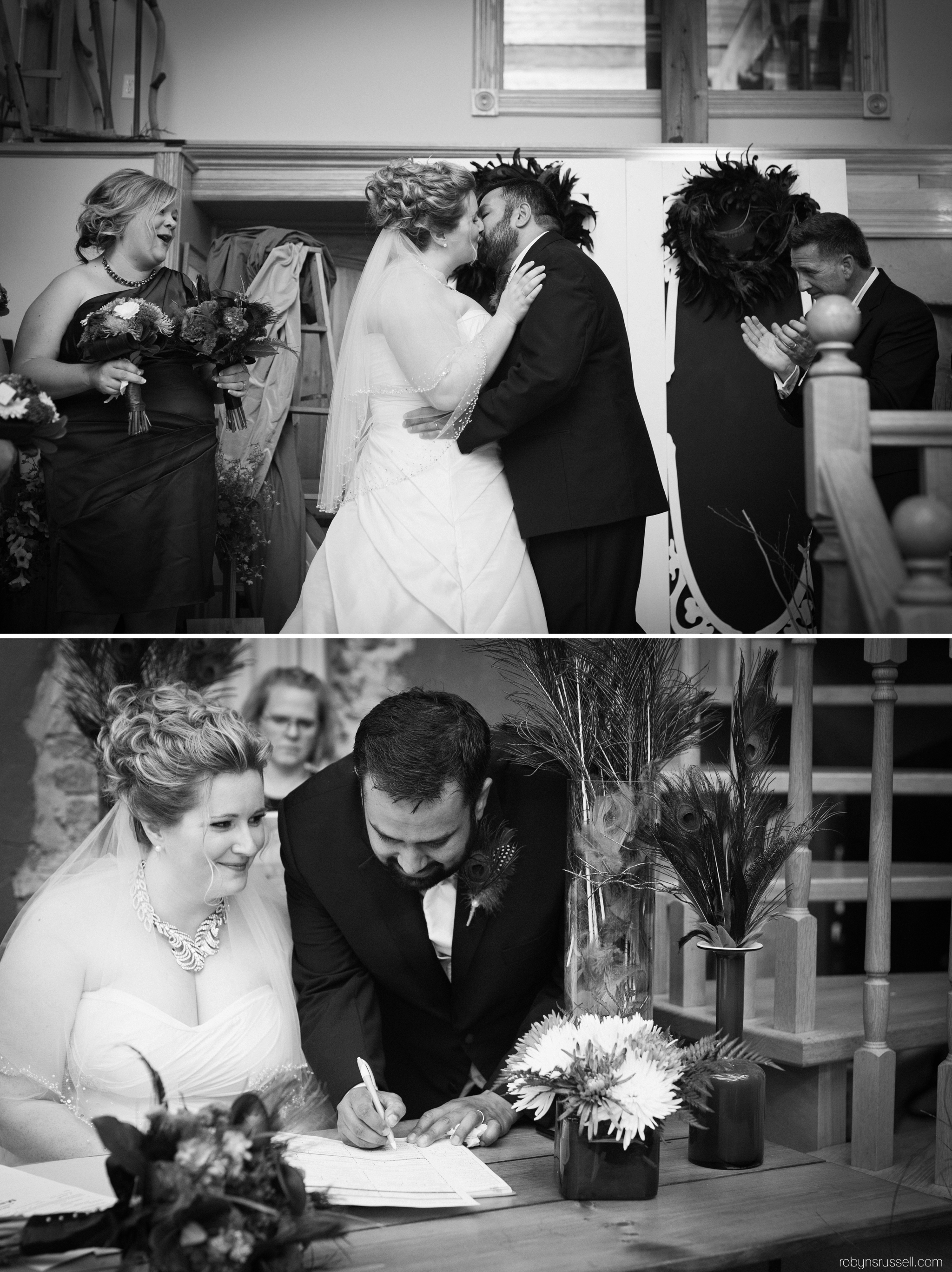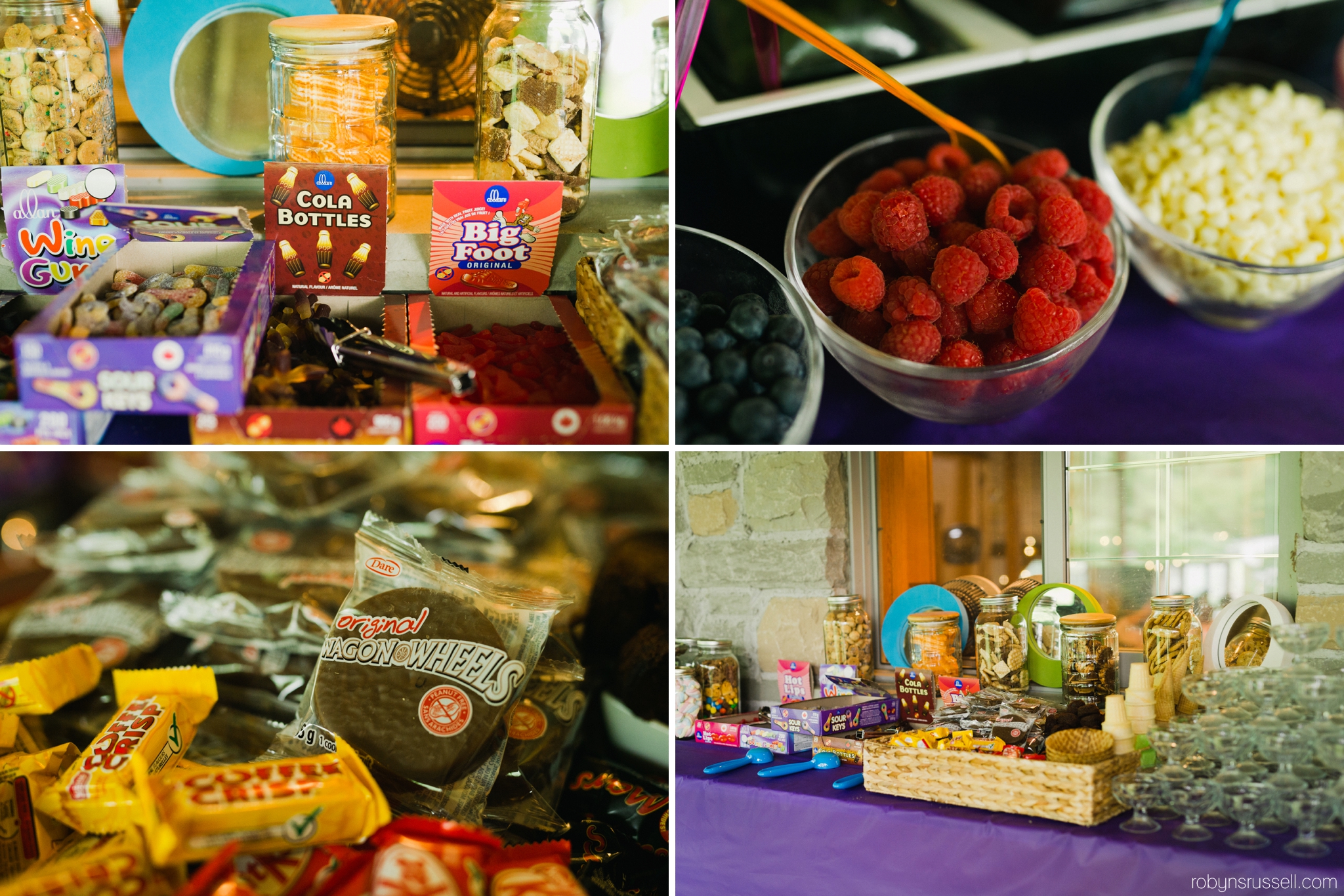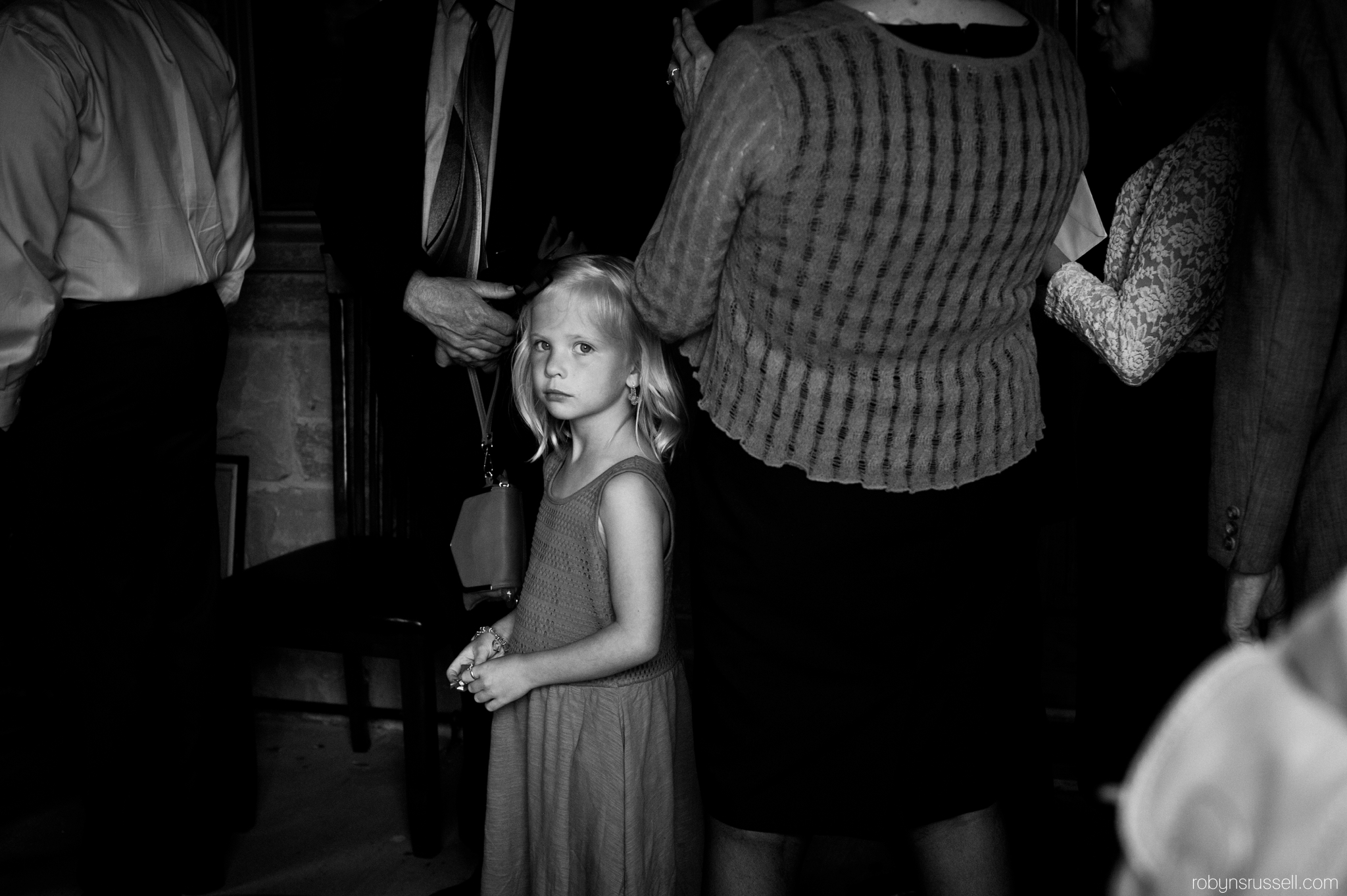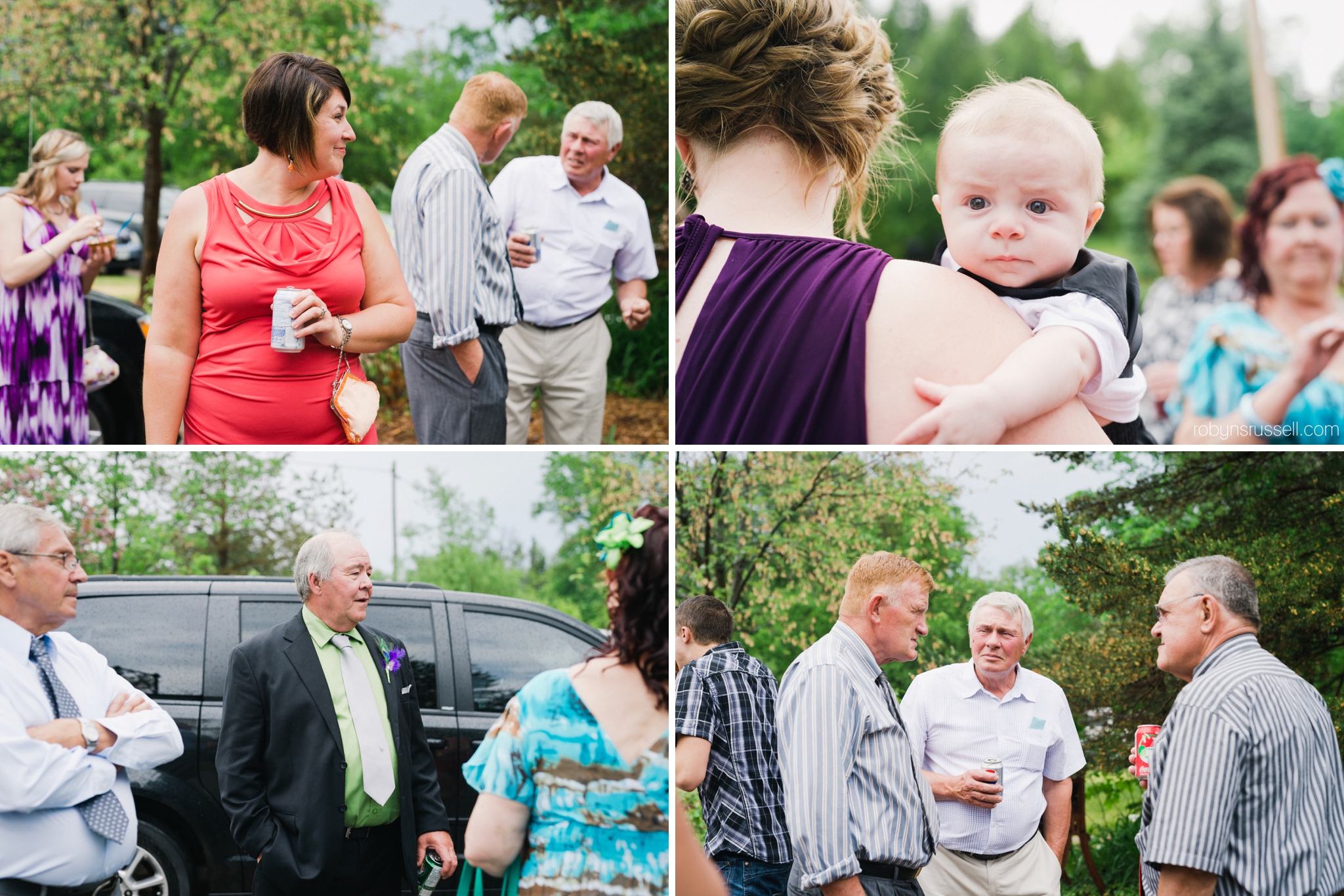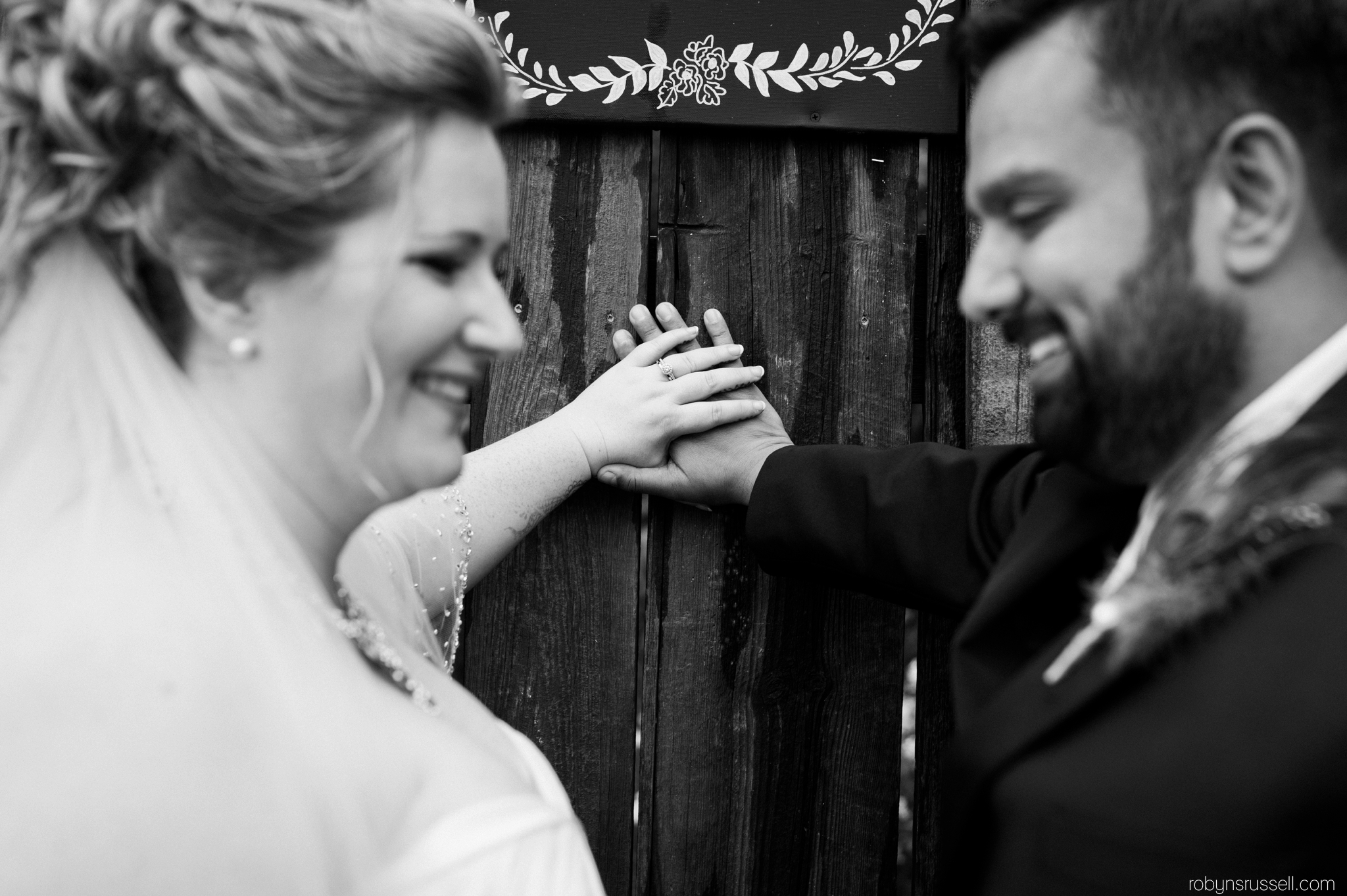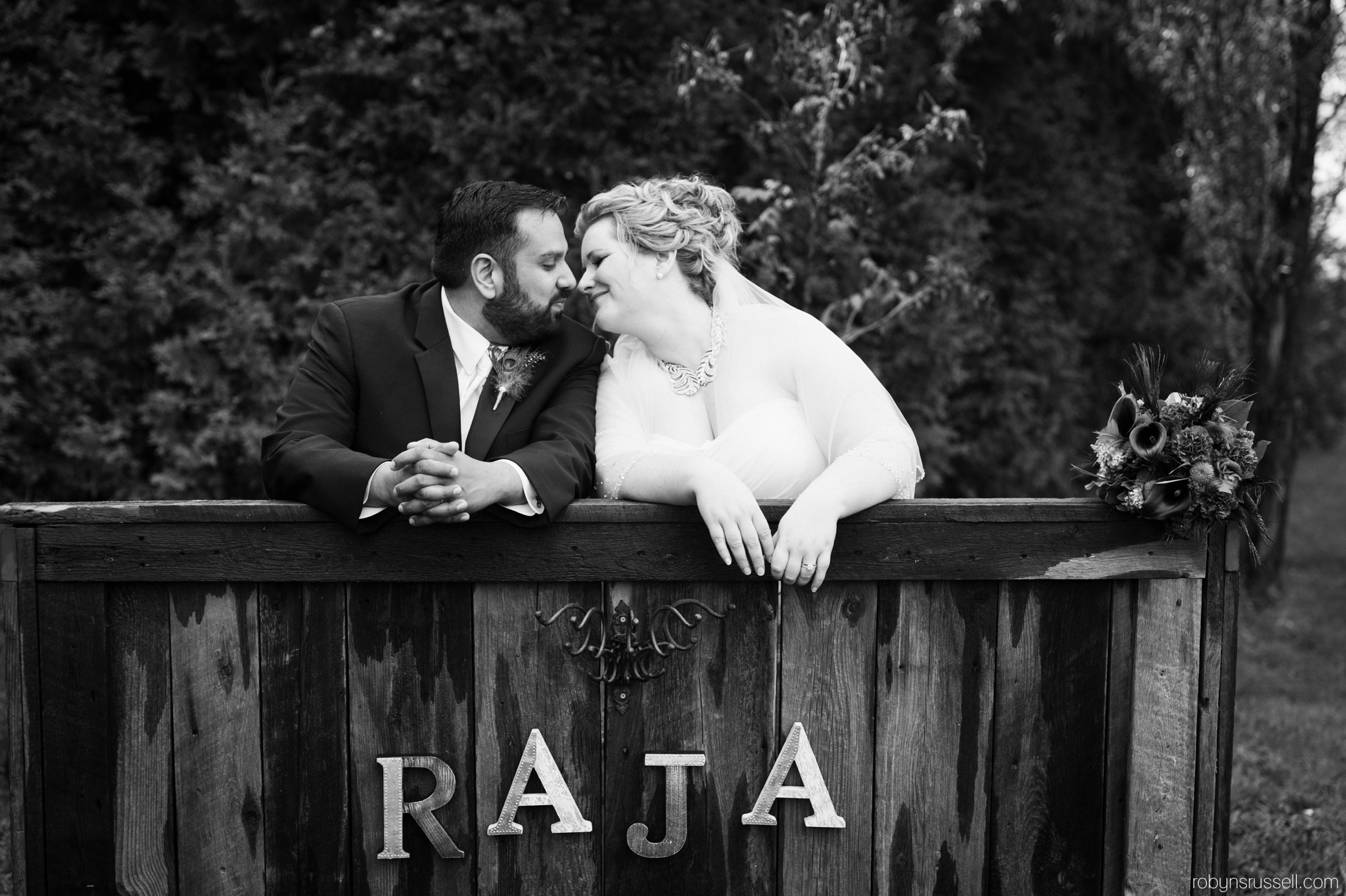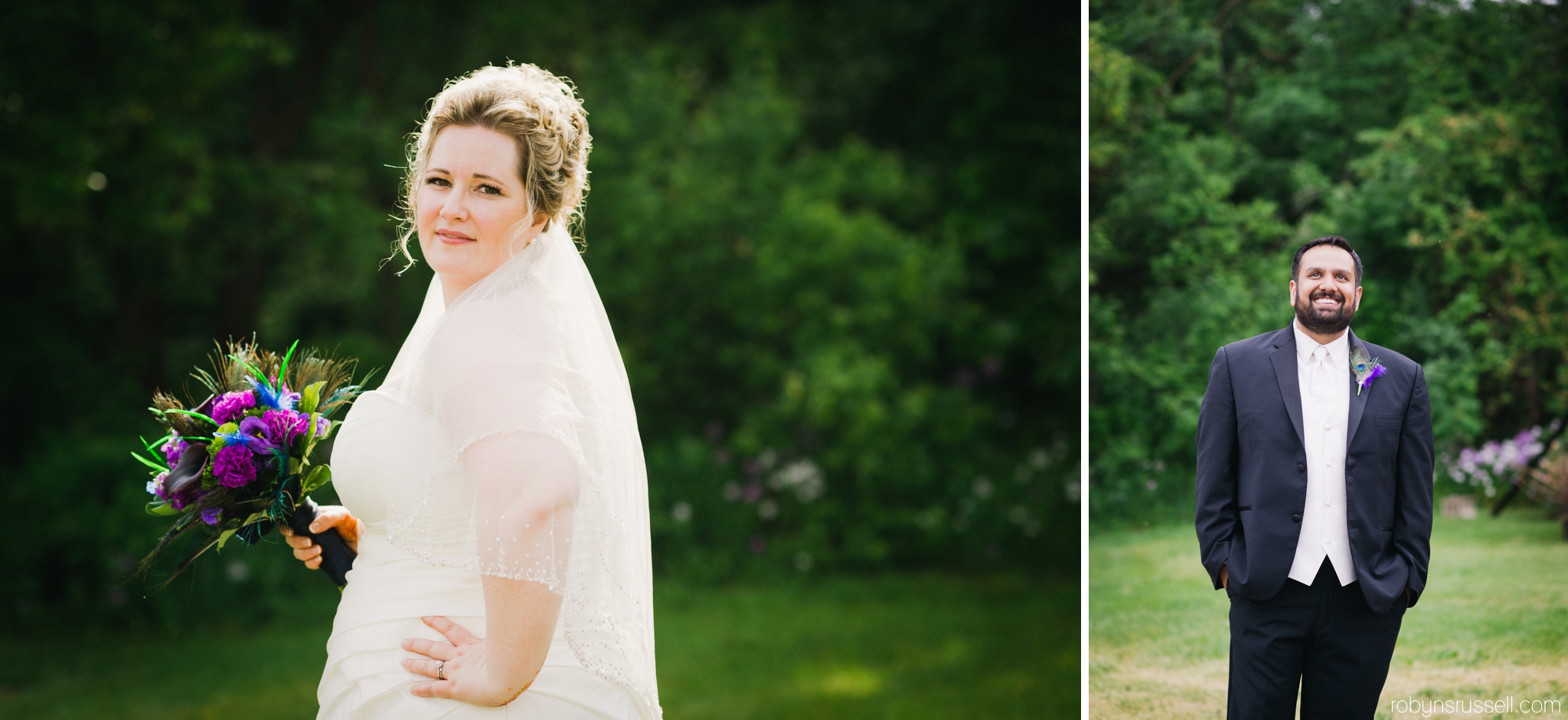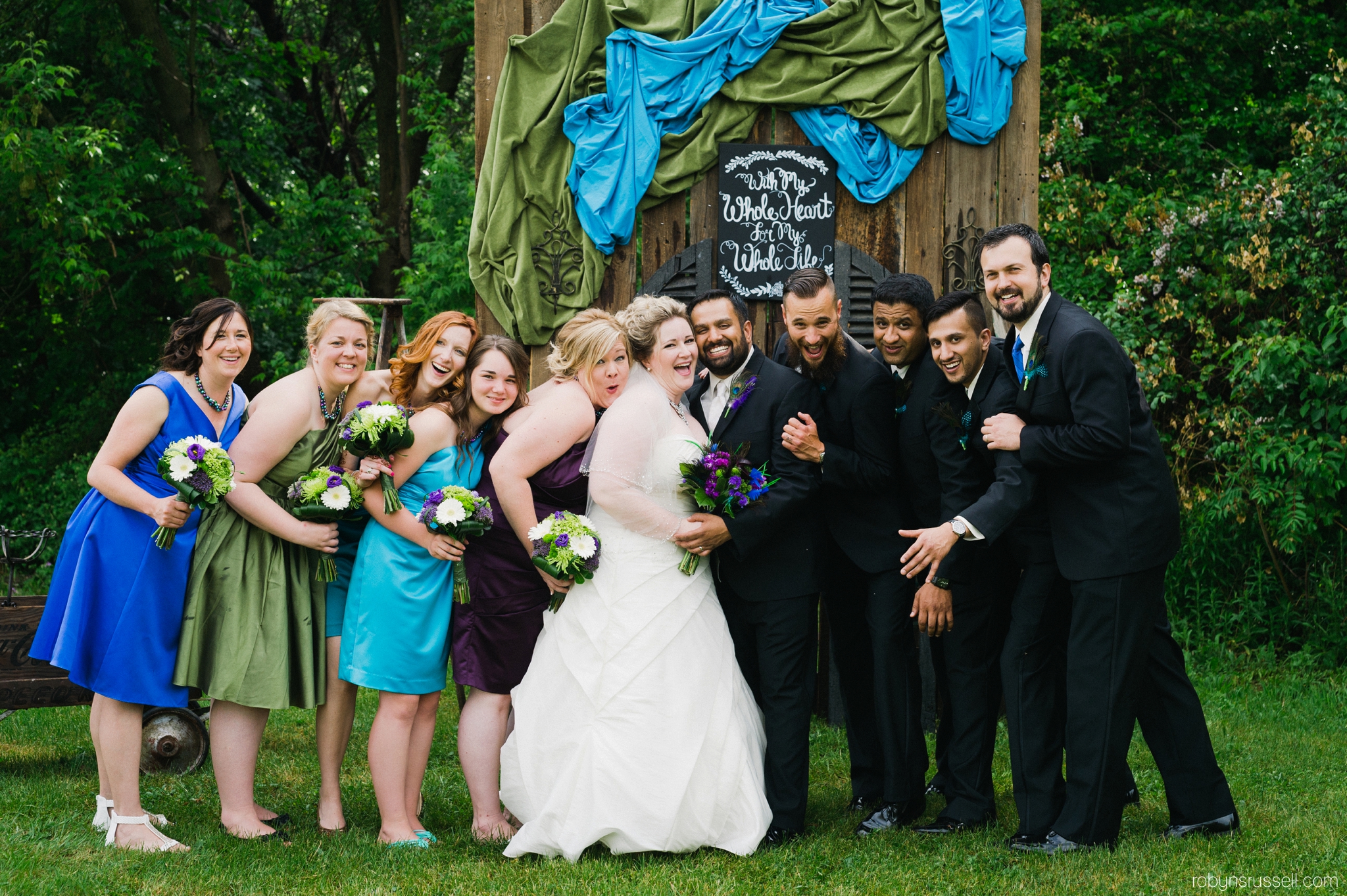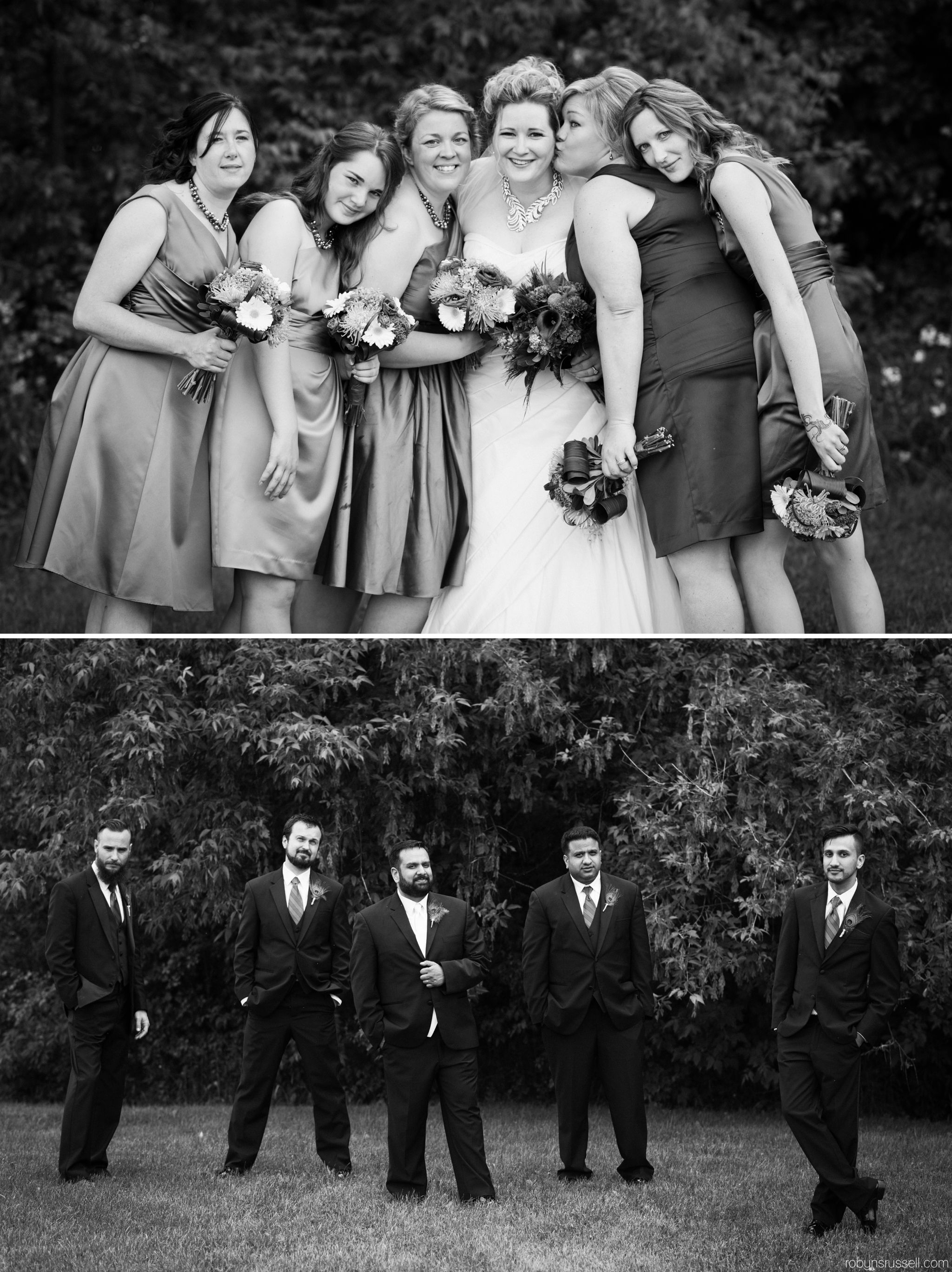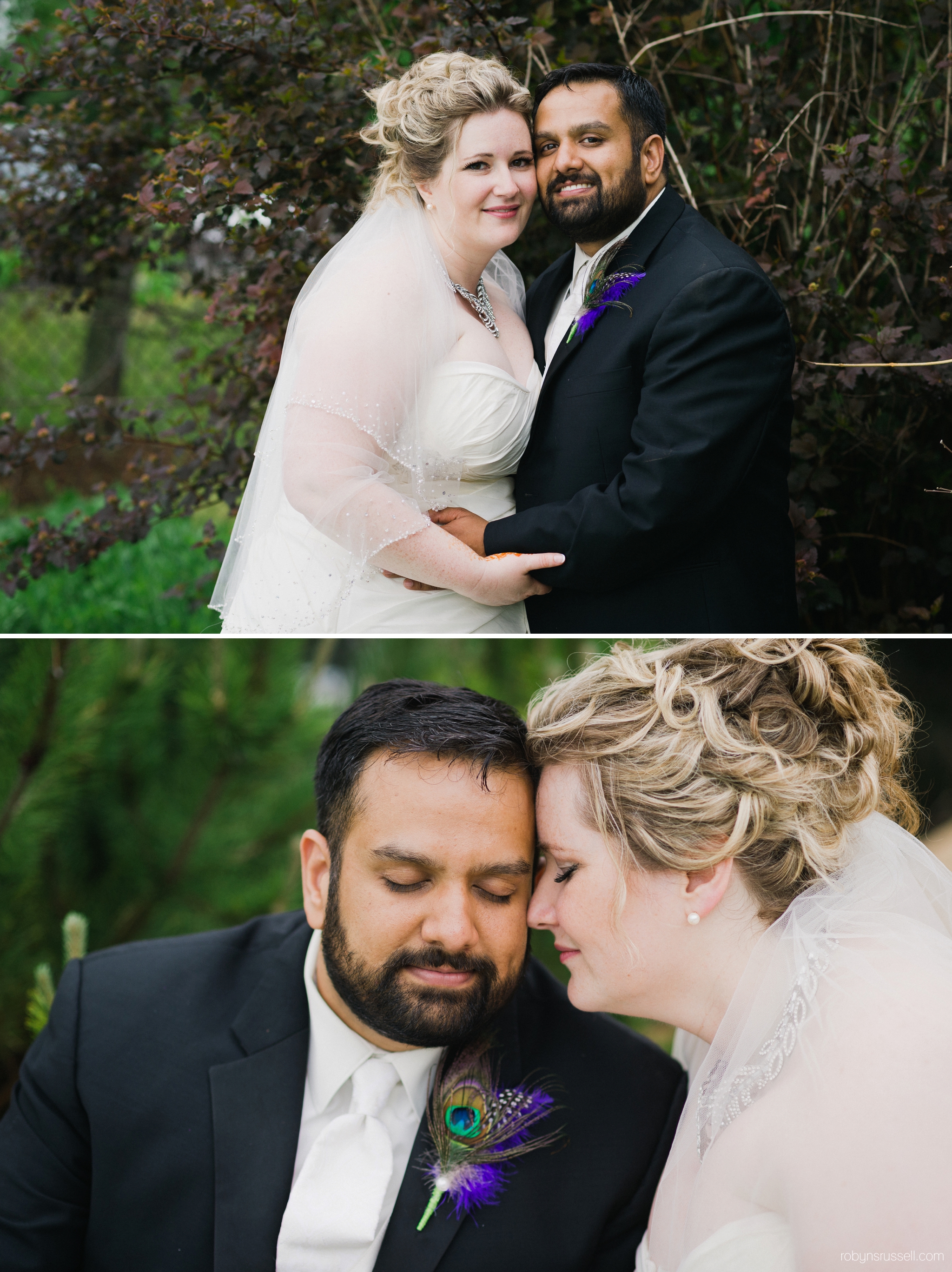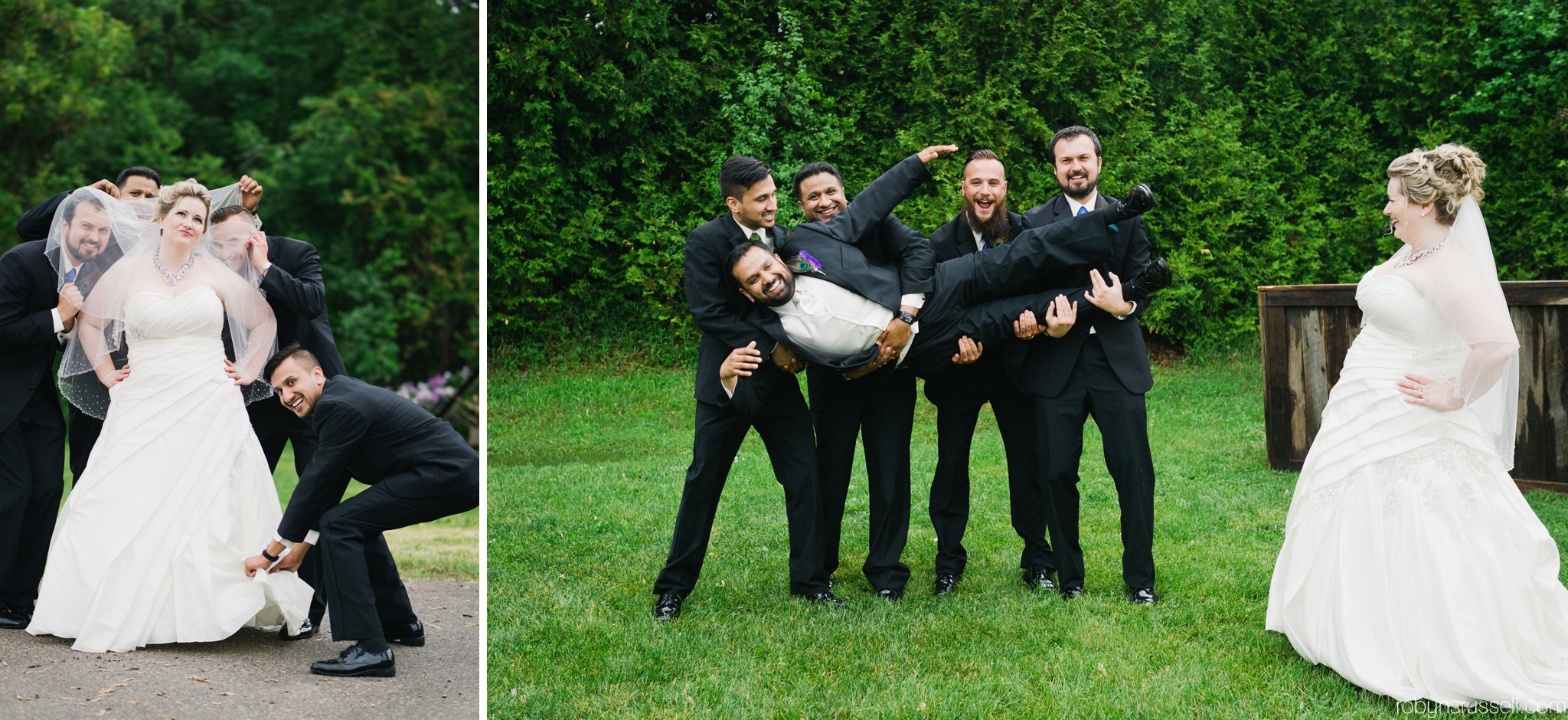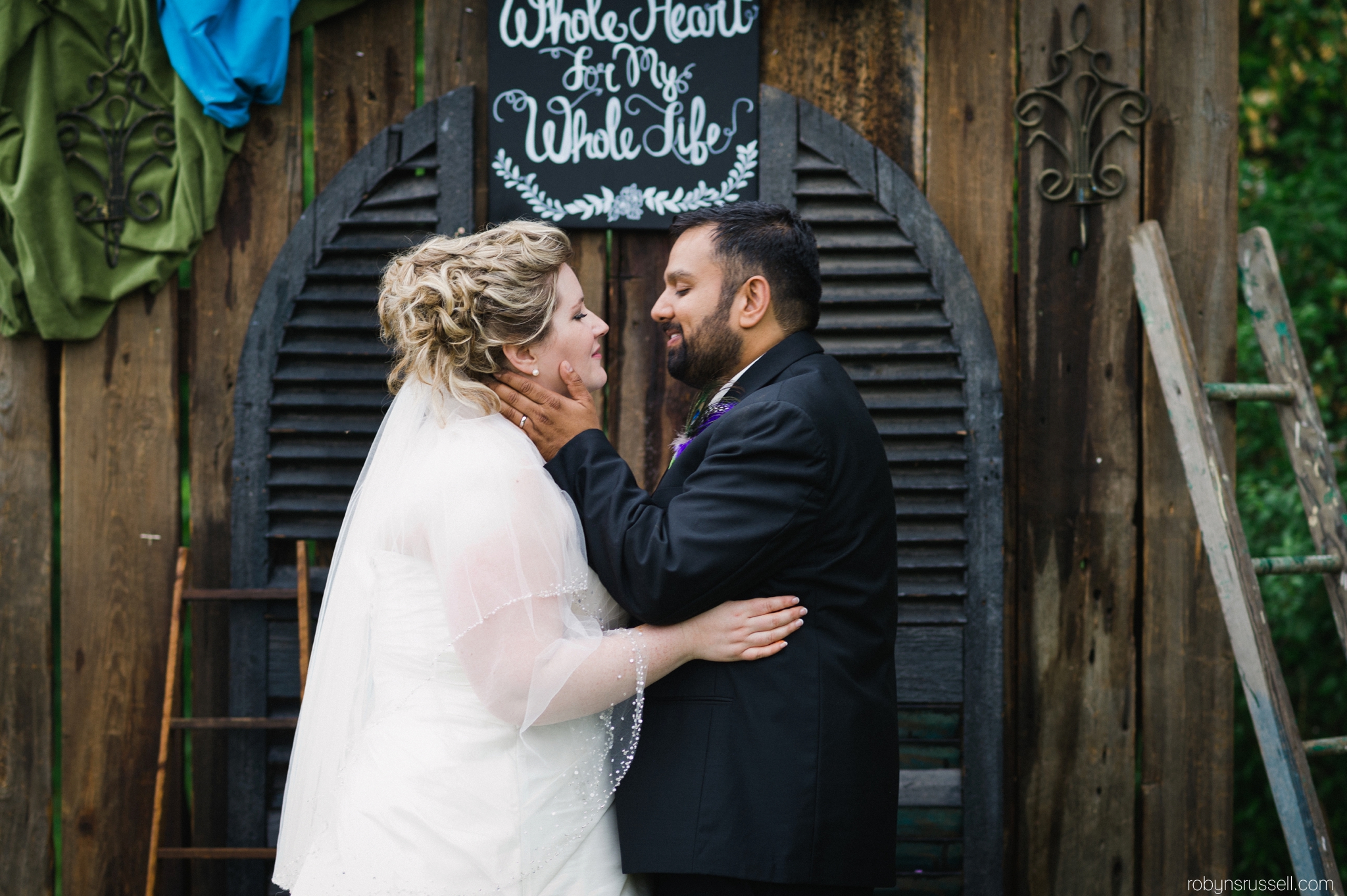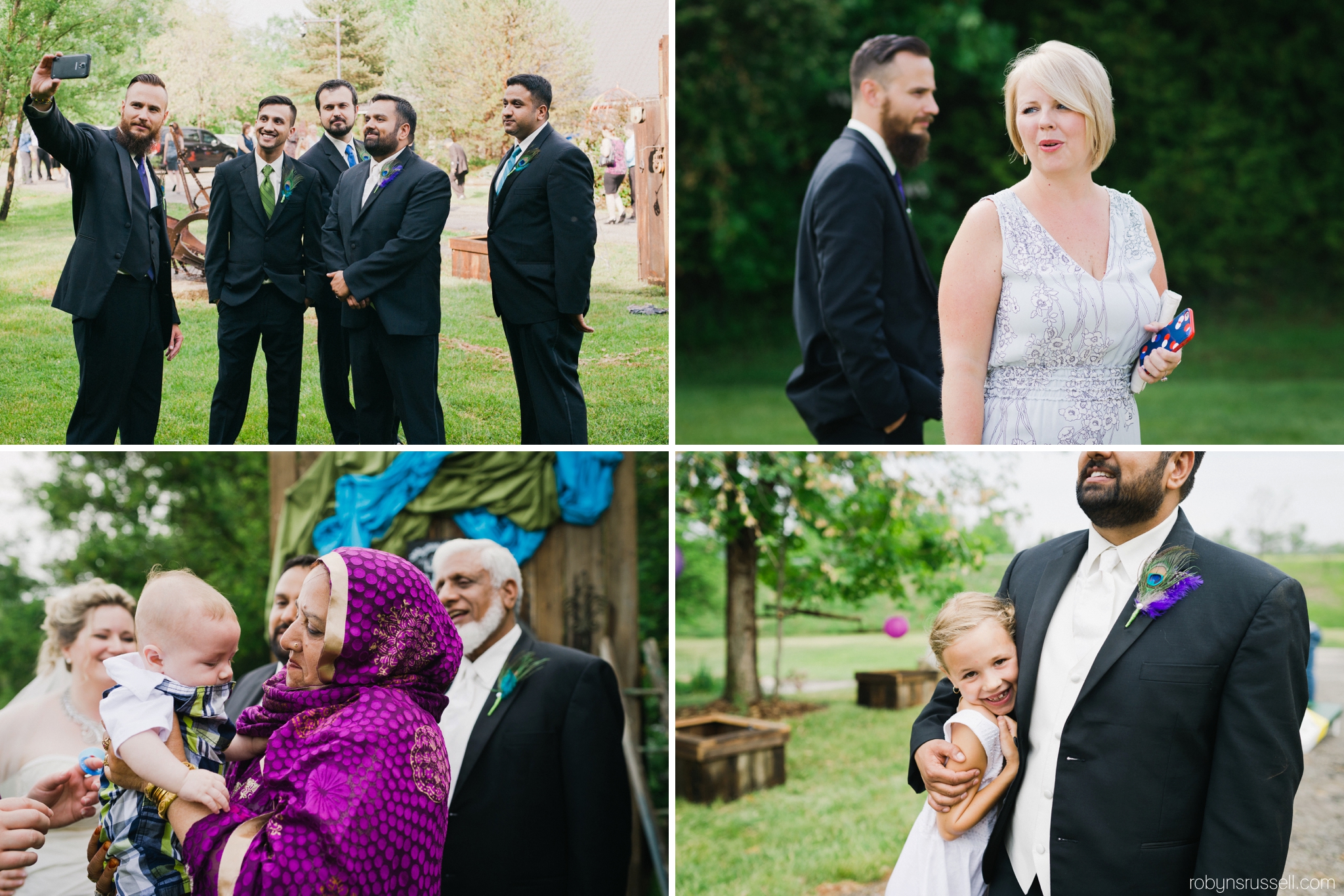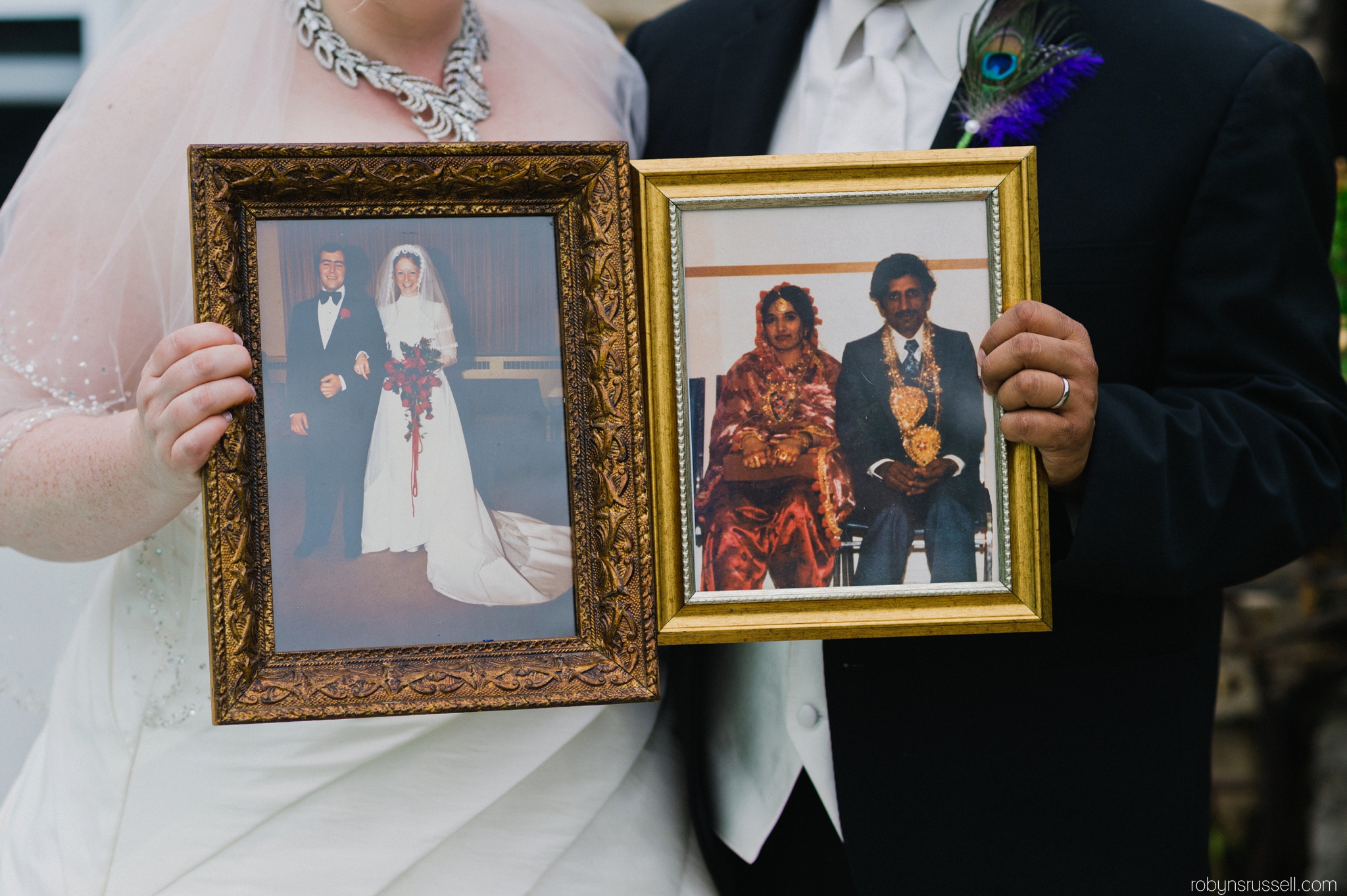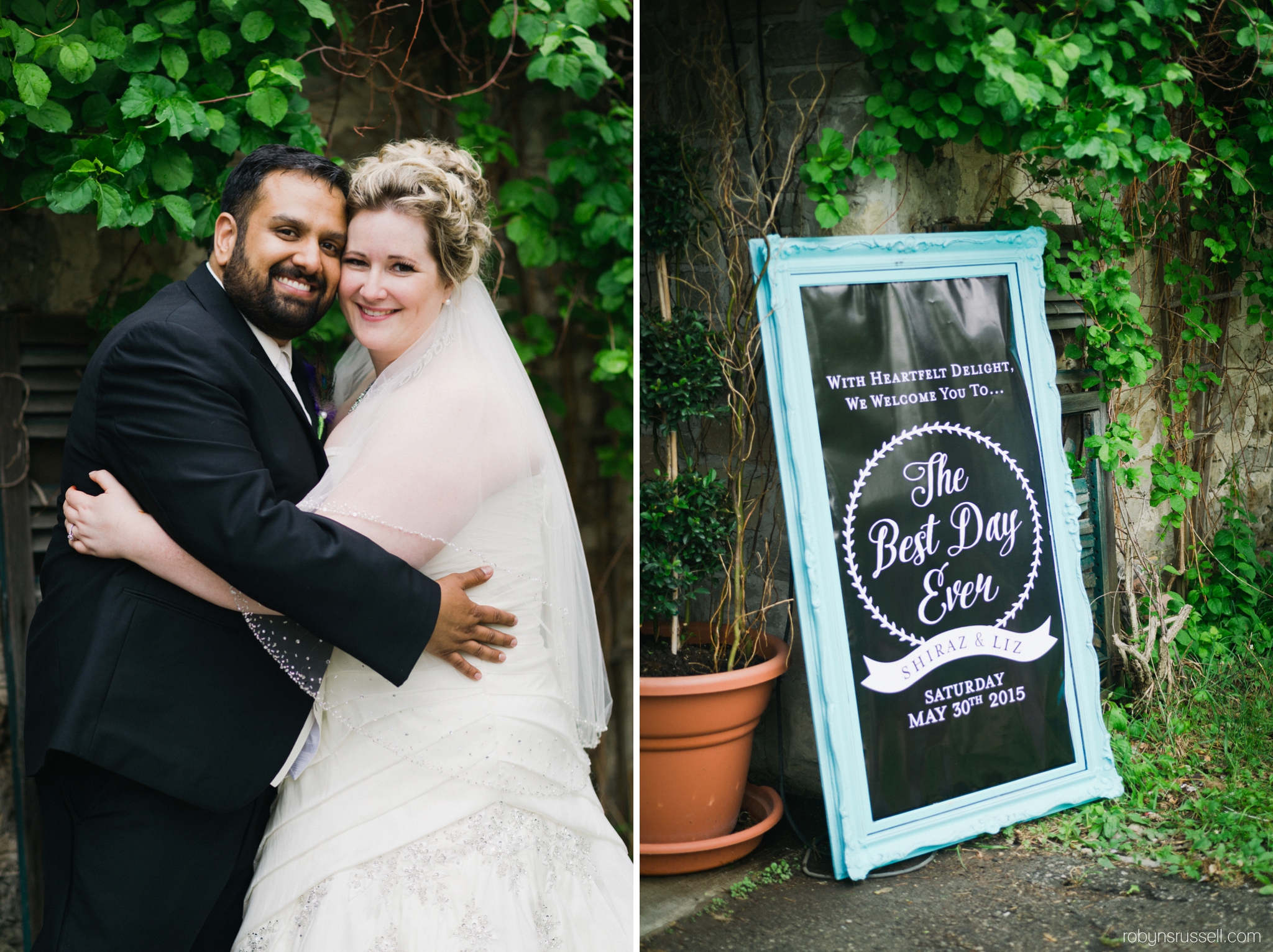 This was my first time at Fisher Mill and it was really rustic and pretty. Liz and Shiraz's attention to detail made it extra special oozing character as they turned this barn into a peacock inspired haven for their guests. It was an absolutely lovely day and I thoroughly enjoyed getting to know both of these families. I left their wedding feeling truly blessed; and the last photo I took resonates that message loud and clear. Liz & Shiraz, thank you for including me in your special day. It might have rained but your love shone.
And will continue to do so for a very long time. Love, Robyn xo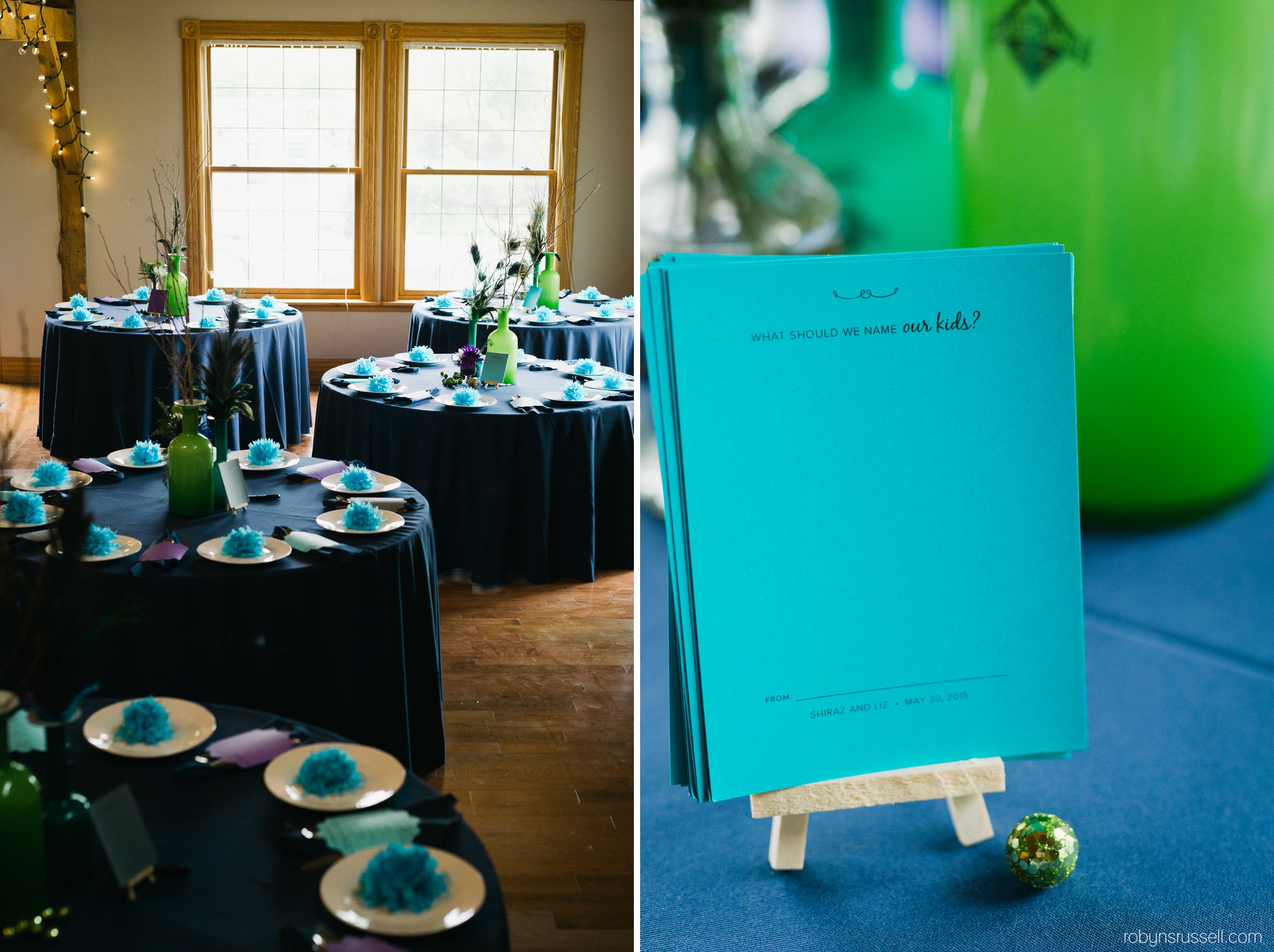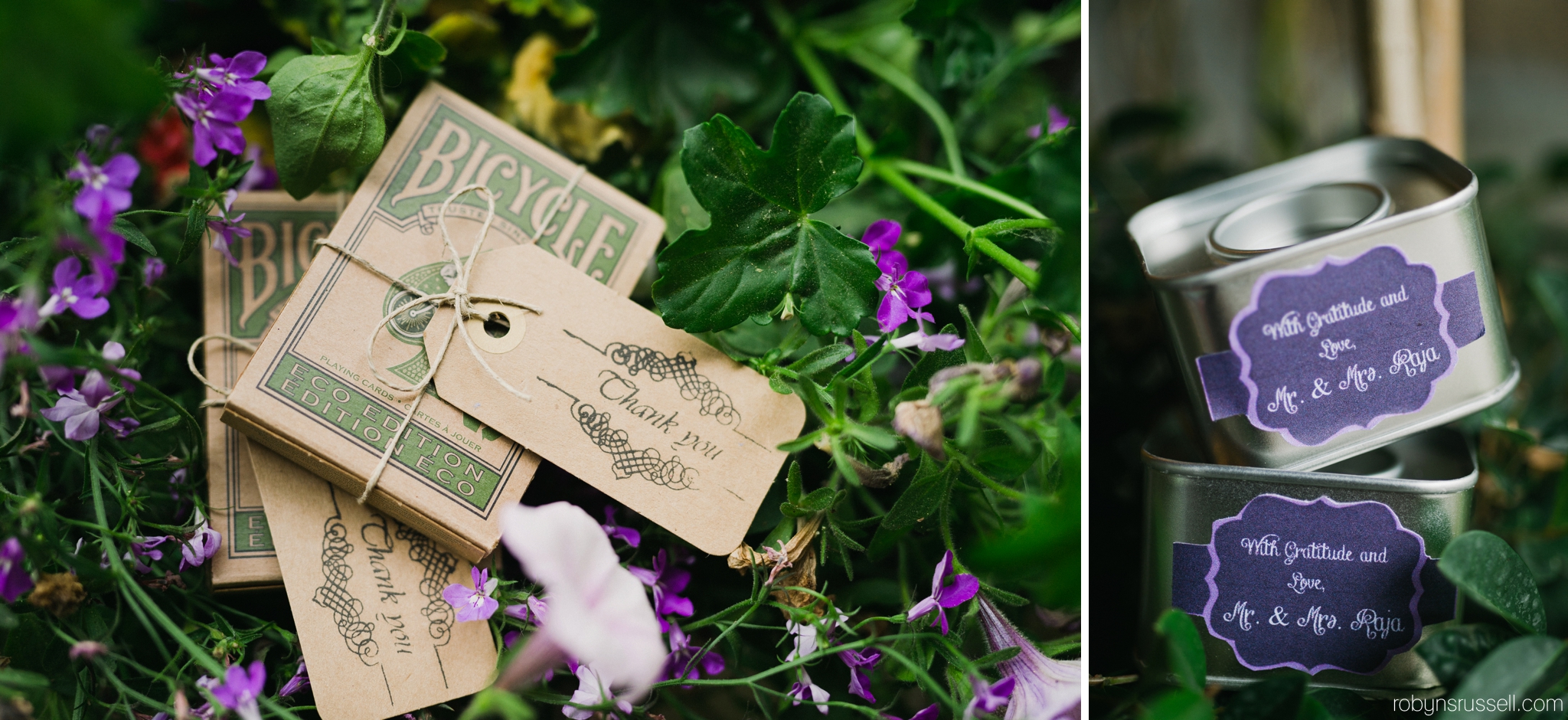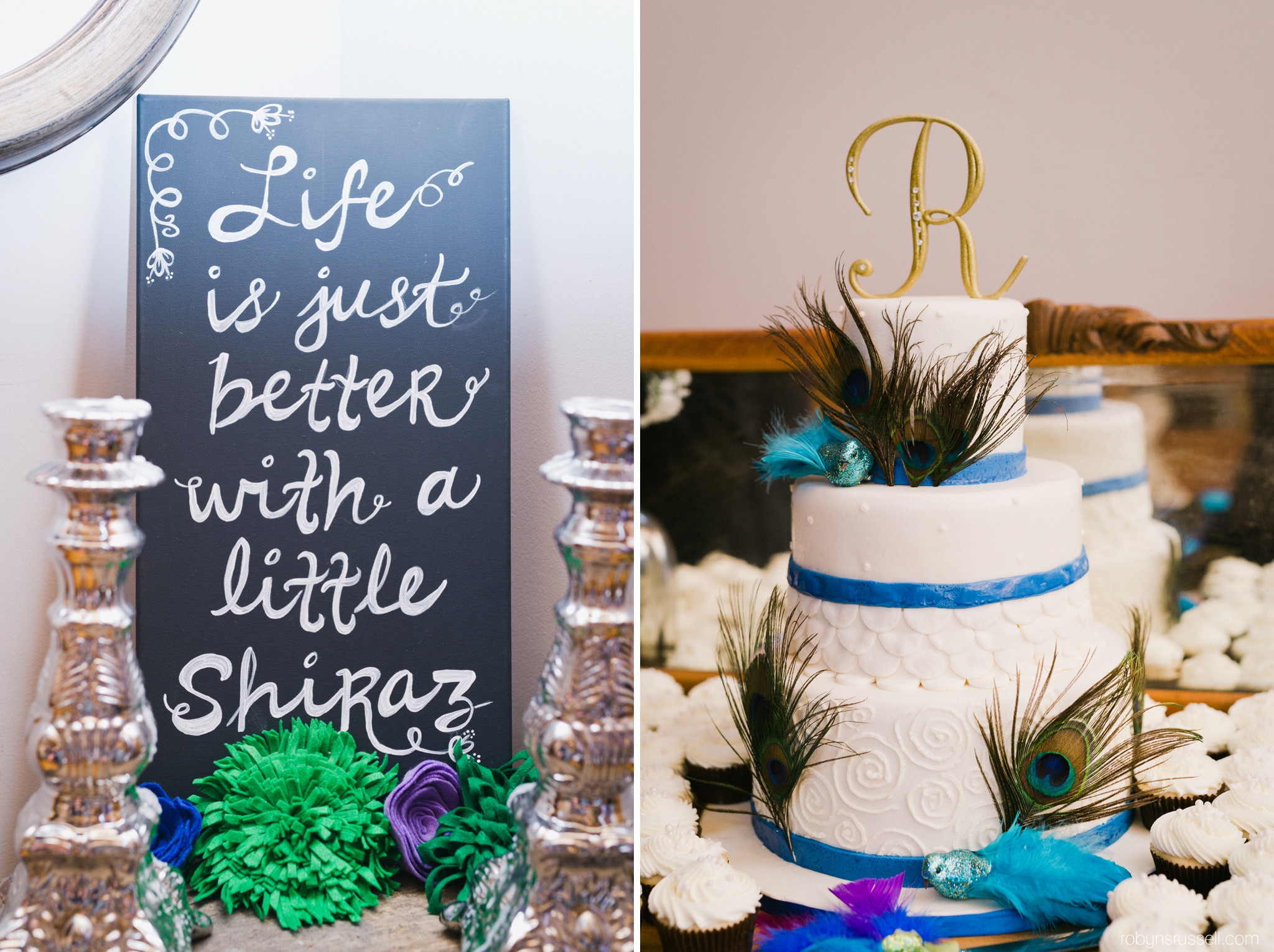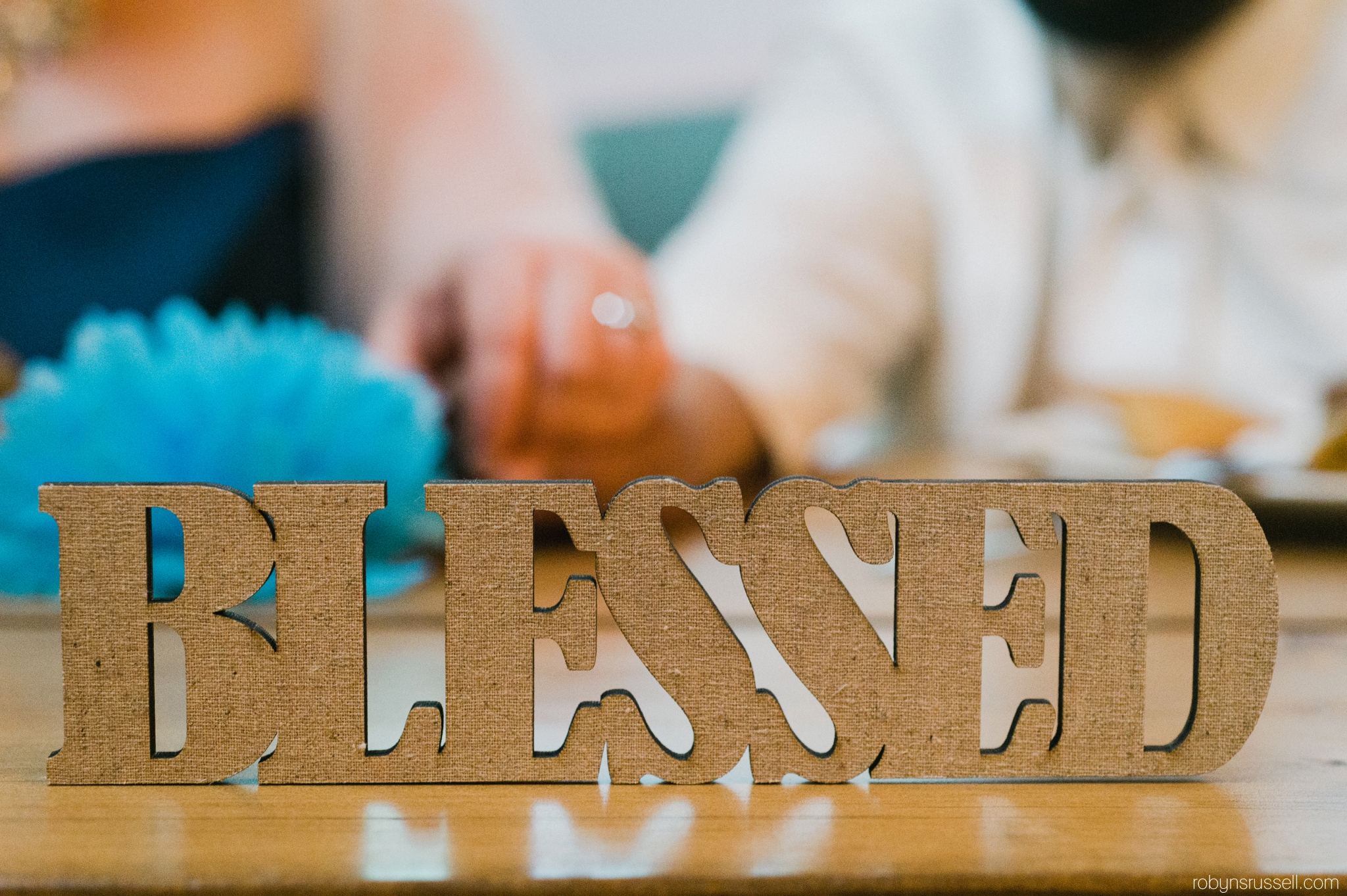 Vendors:
Wedding Coordinator: Sanna Lavallee (Betroth)
Florist: Patti VanRavens (Vandeburgh Flowers)
Cake: Amanda Garraway
Bridal Attire: Ella Rose, David's Bridal, Moores
Minister: Mike Stone (Forestview Church)
Musicians: Joanne Kroezen (Pianist)
Jewelry: Corona Jewellers and Kavar