I am going to let their photos tell their beautiful story. There are a lot of photos to share, shall we begin…
We started out at AJ and James' home where James and his groomsmen and family were getting ready, followed by some quality time with AJ and her family at her parent's home just down the street. I really loved AJ's parents home. Their basement was an homage to all things British and the sign above the bar made me smile. They have an incredible property too; perfect for taking beautiful photos of beautiful people. I also loved that AJ decided to get ready in her grandmothers room. She was with us in spirit, that's for sure.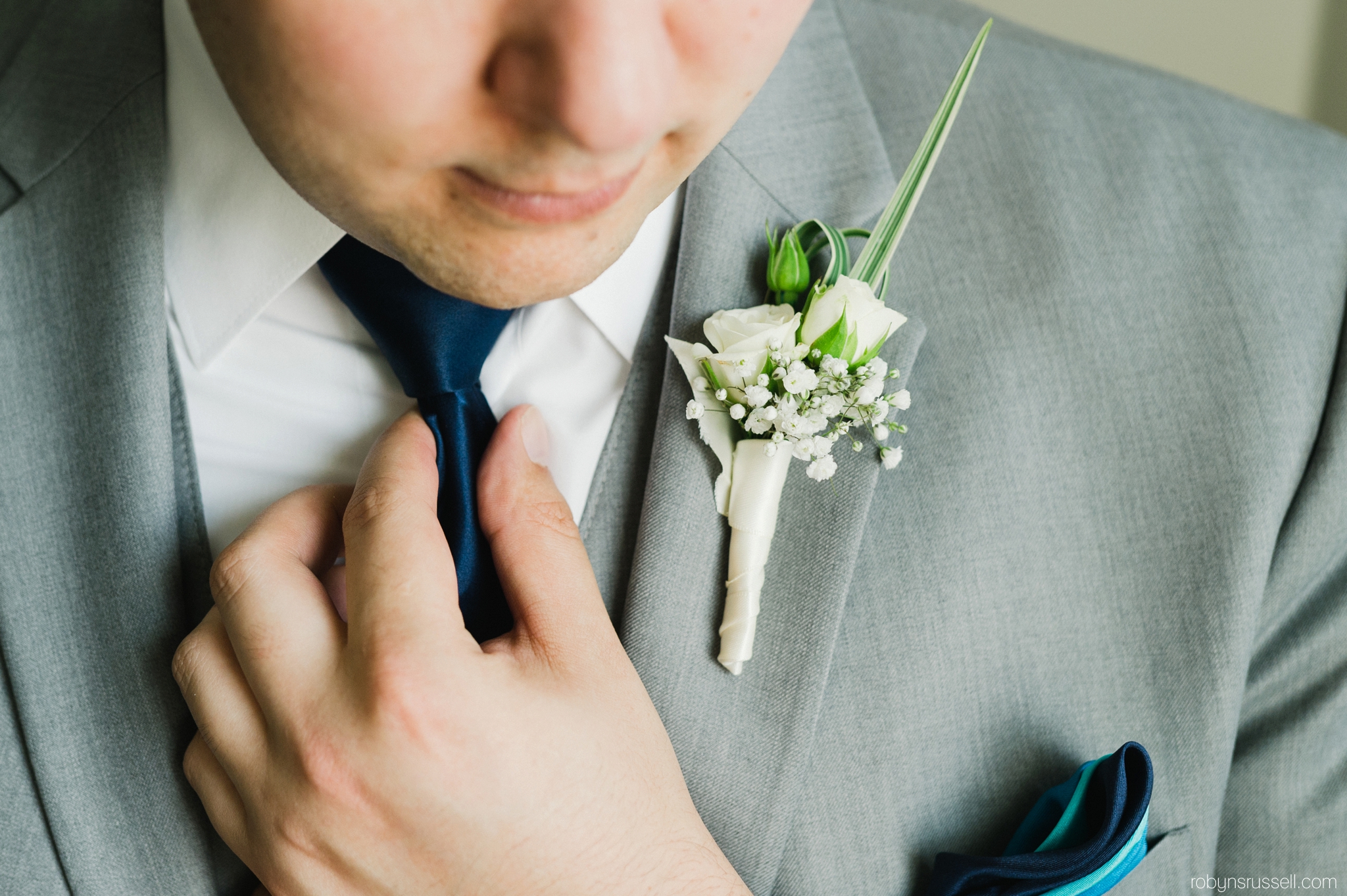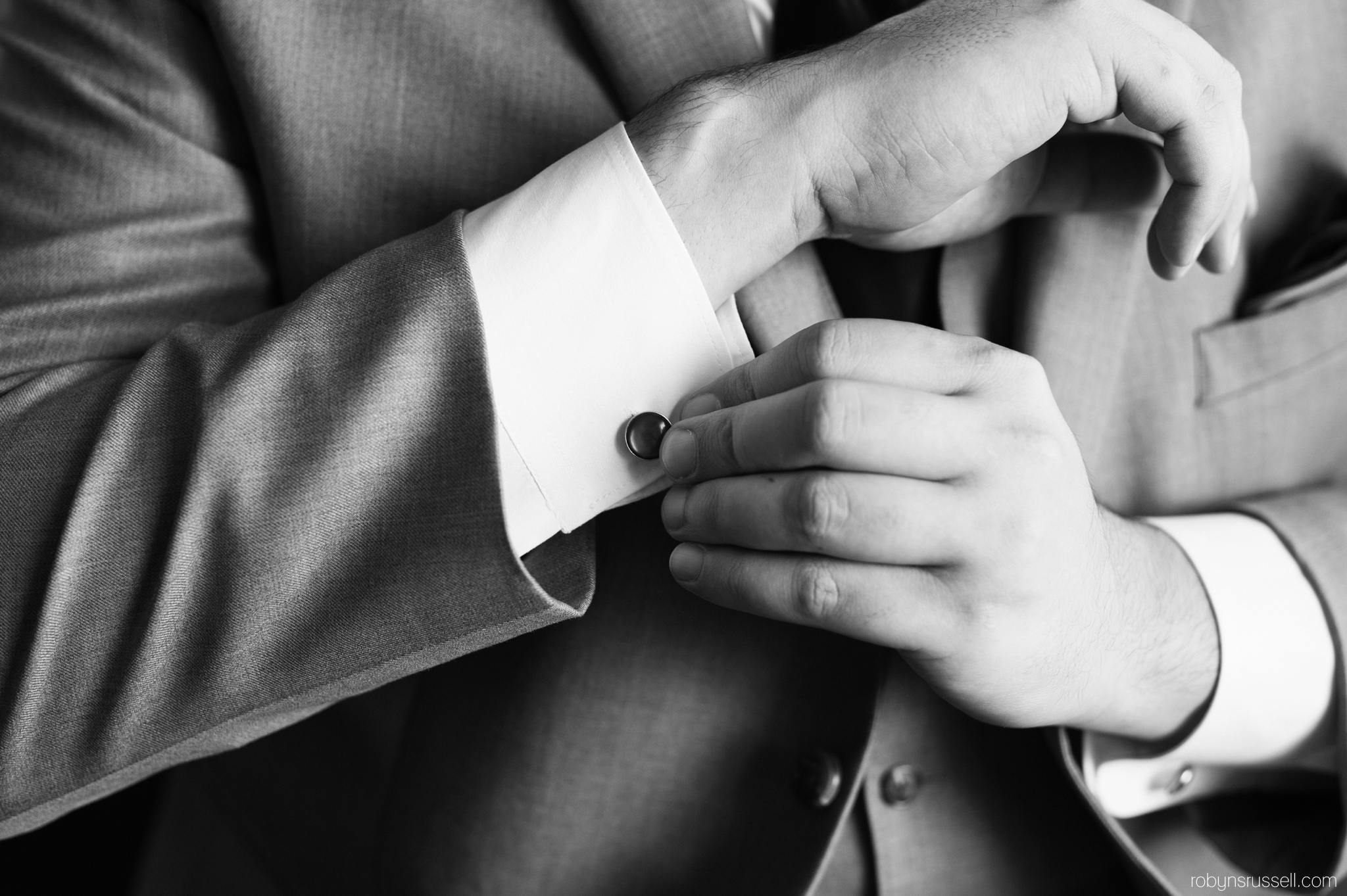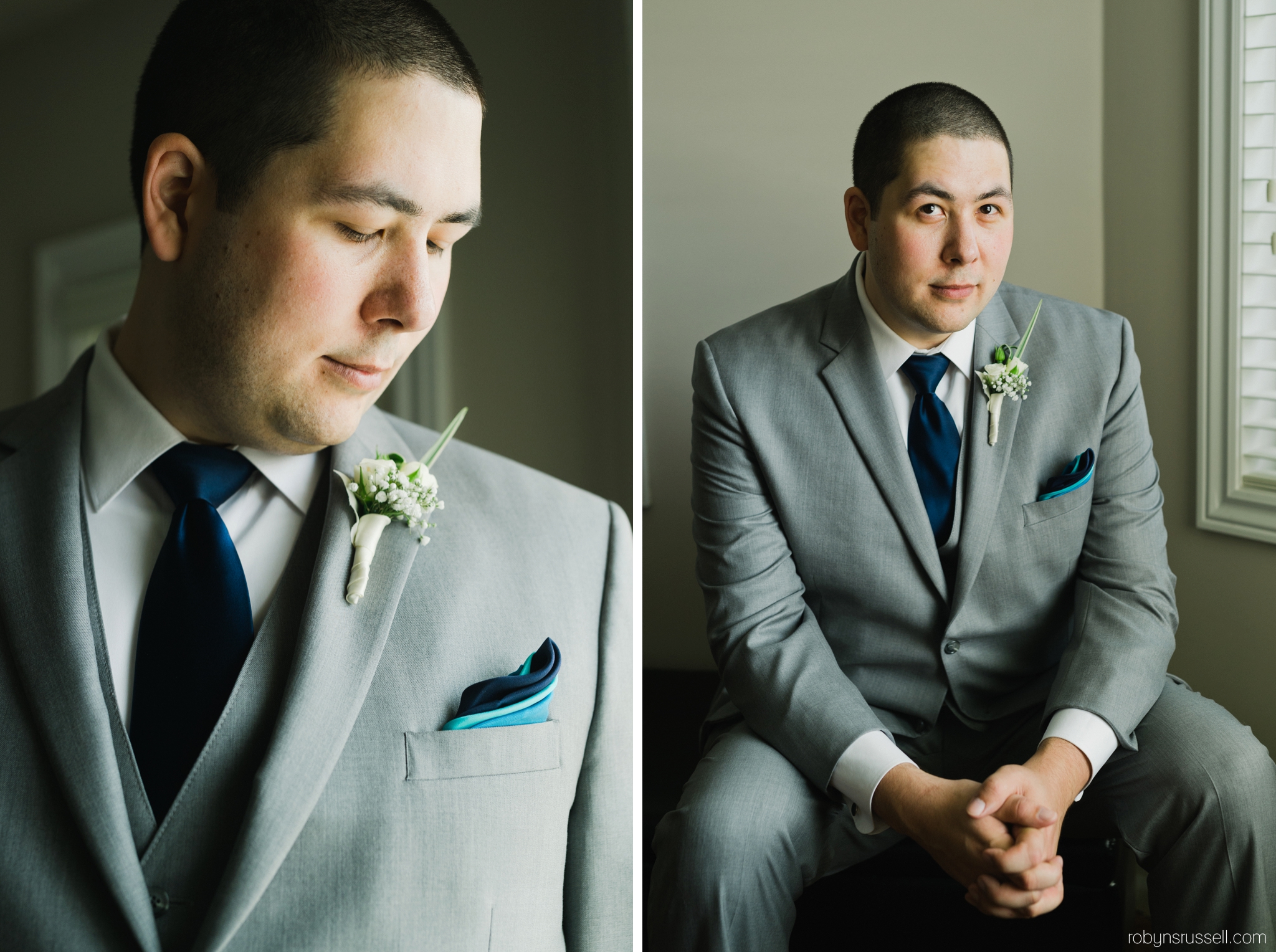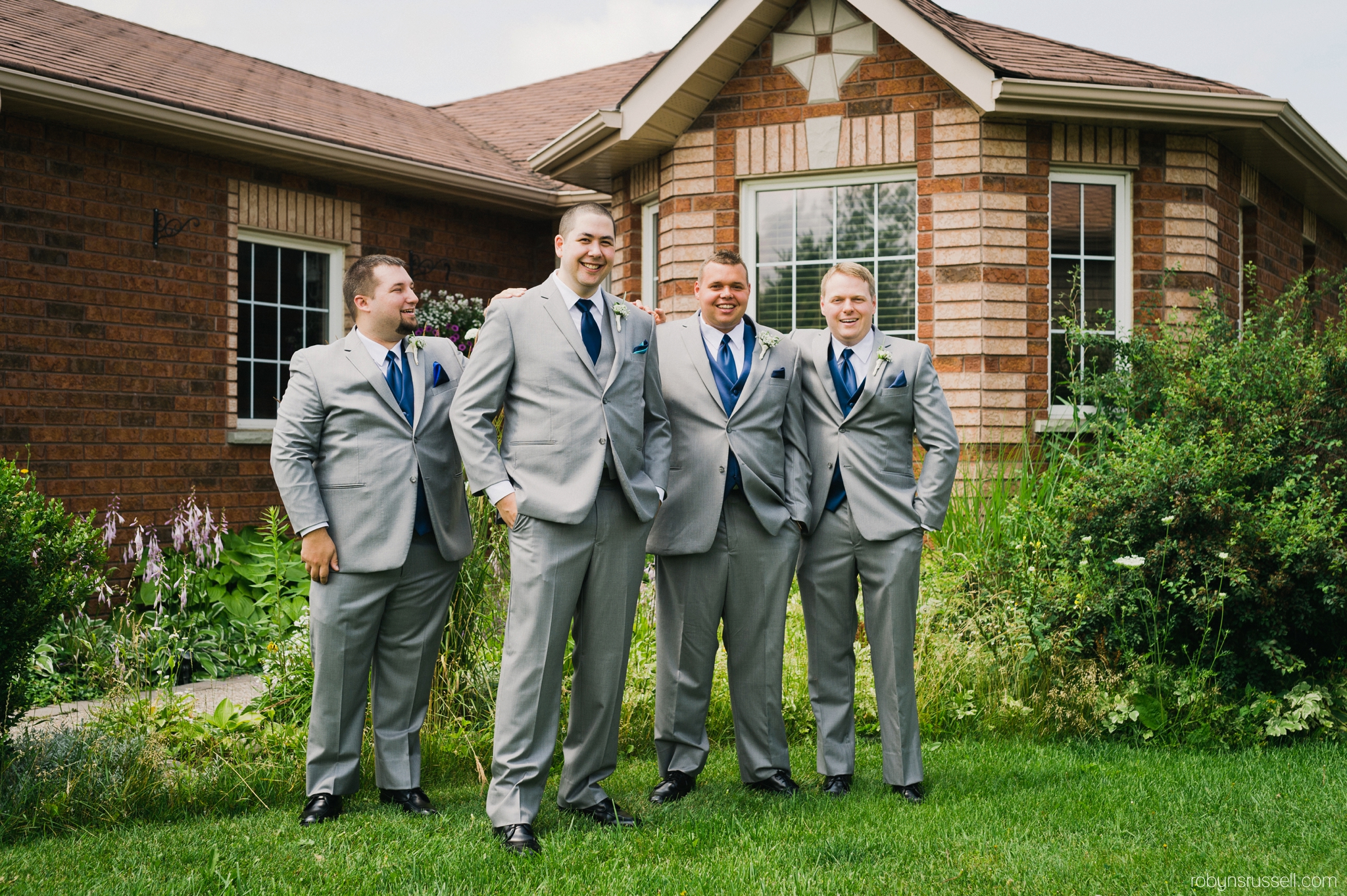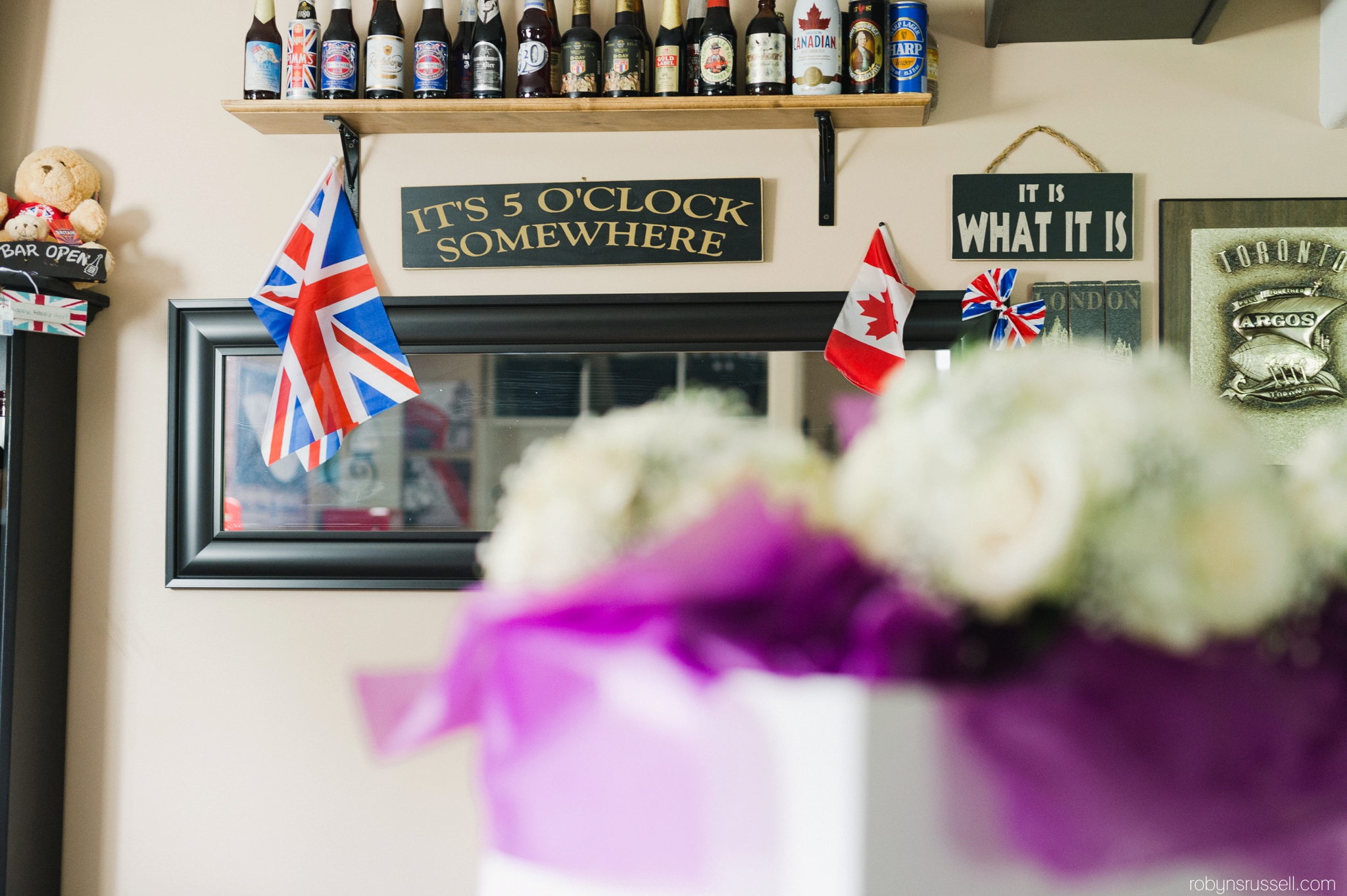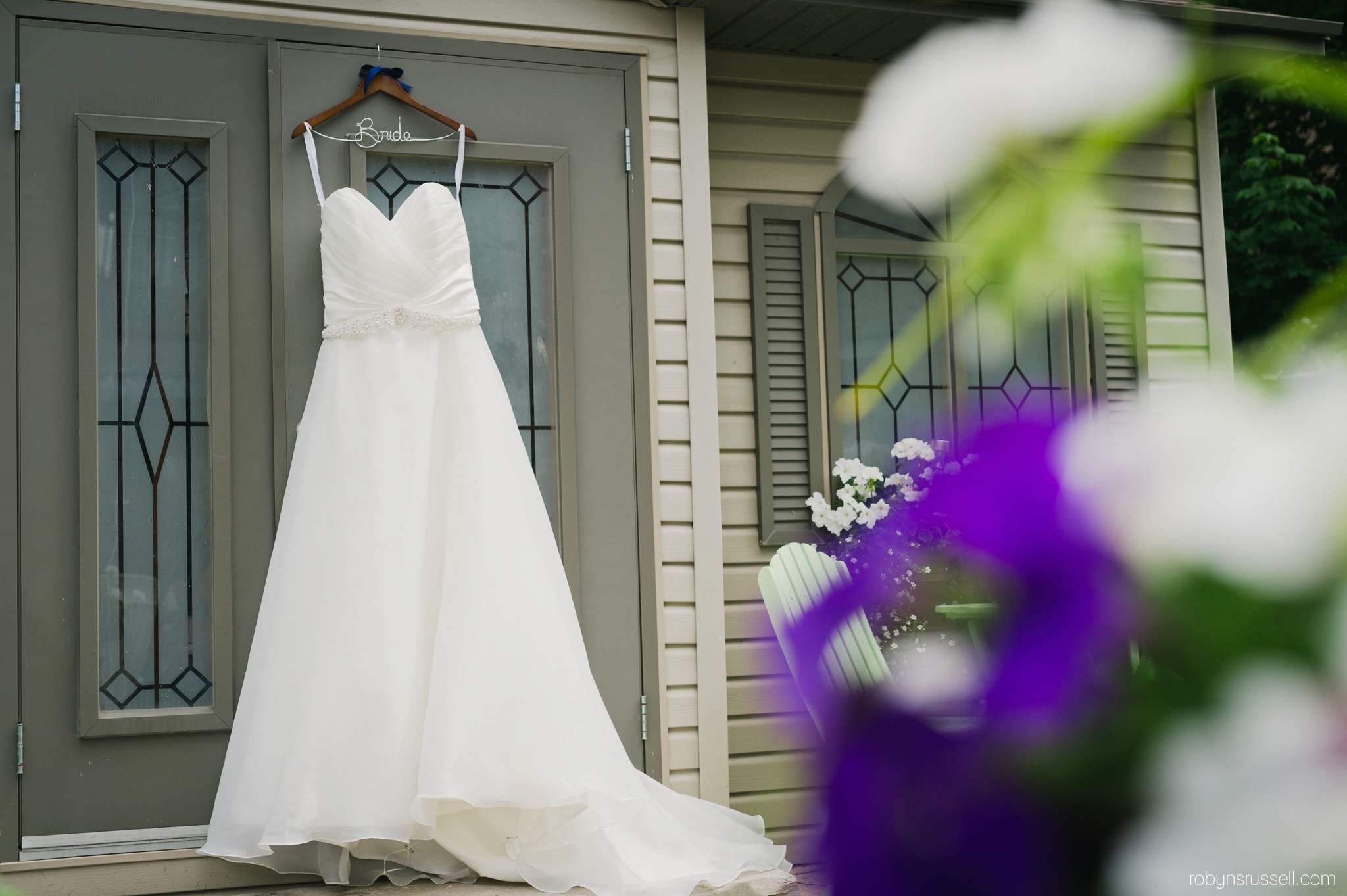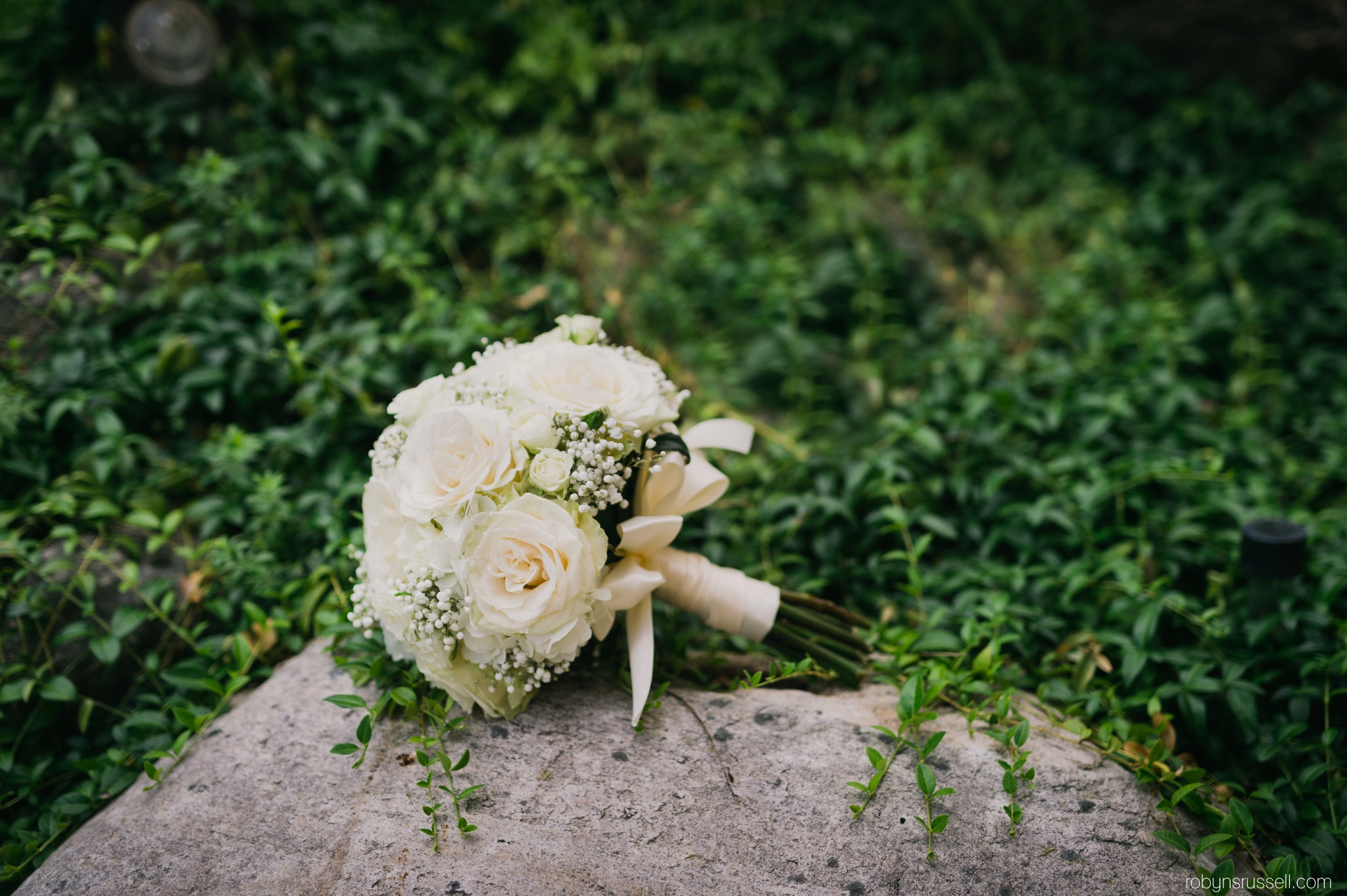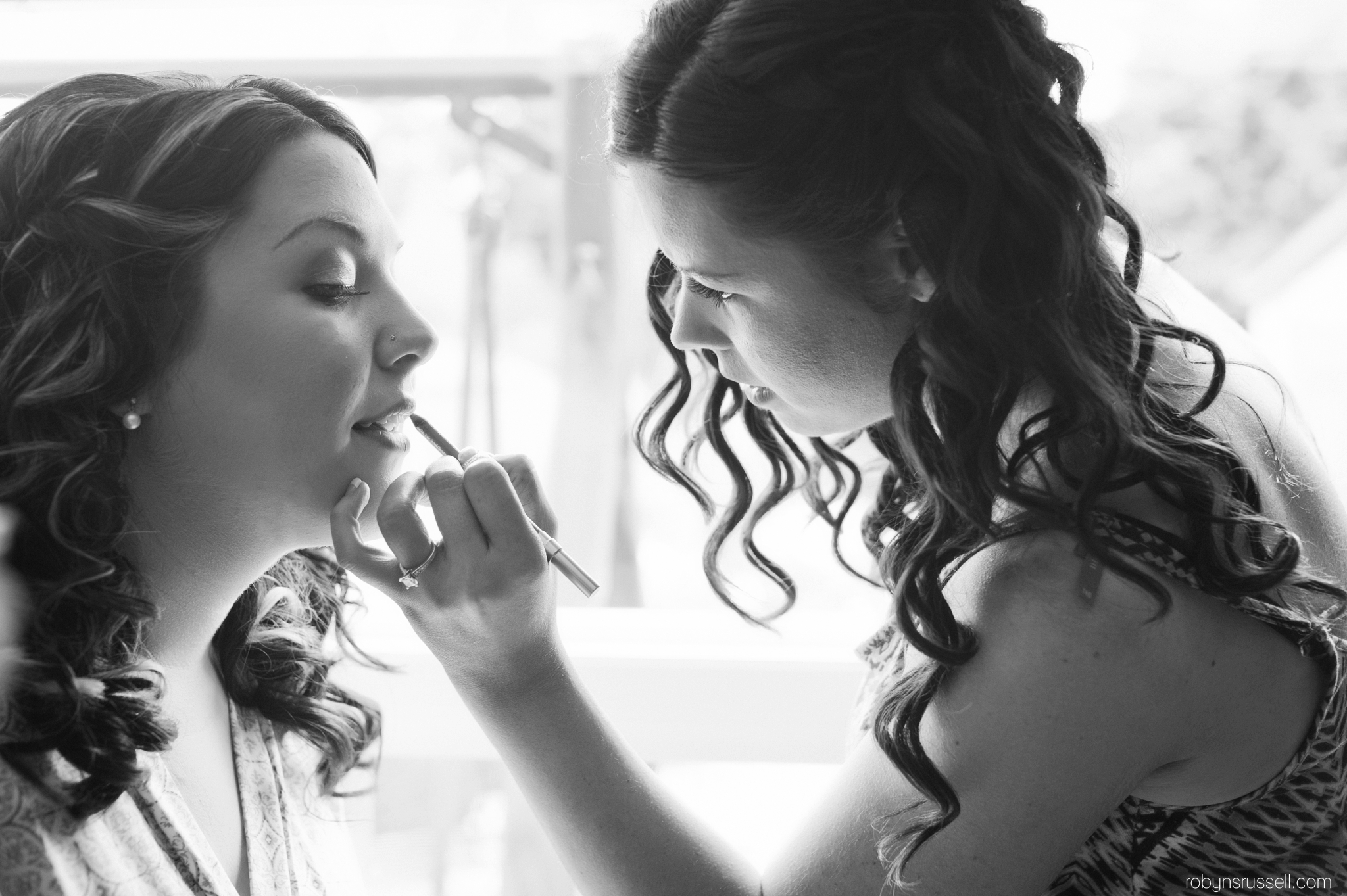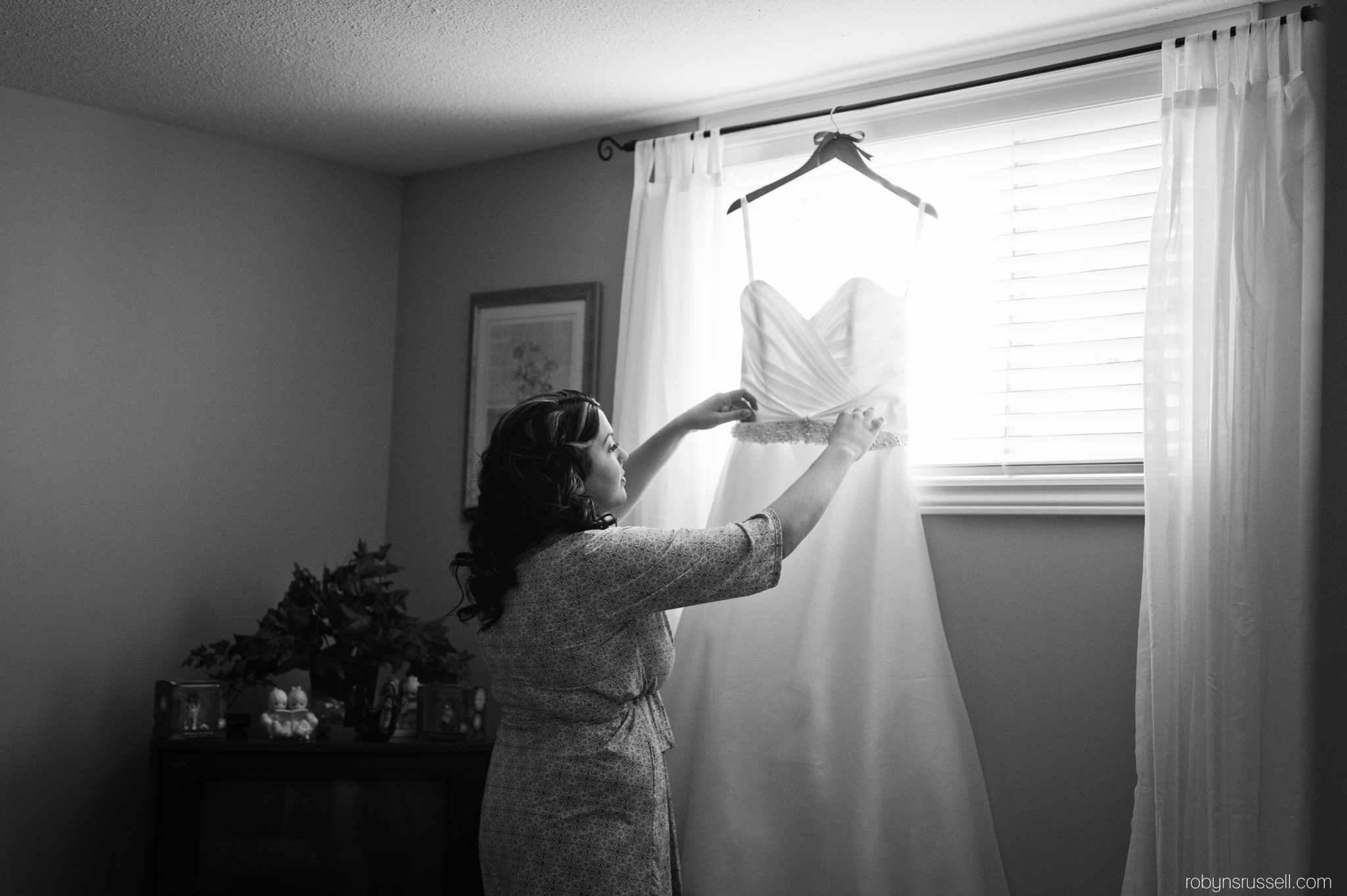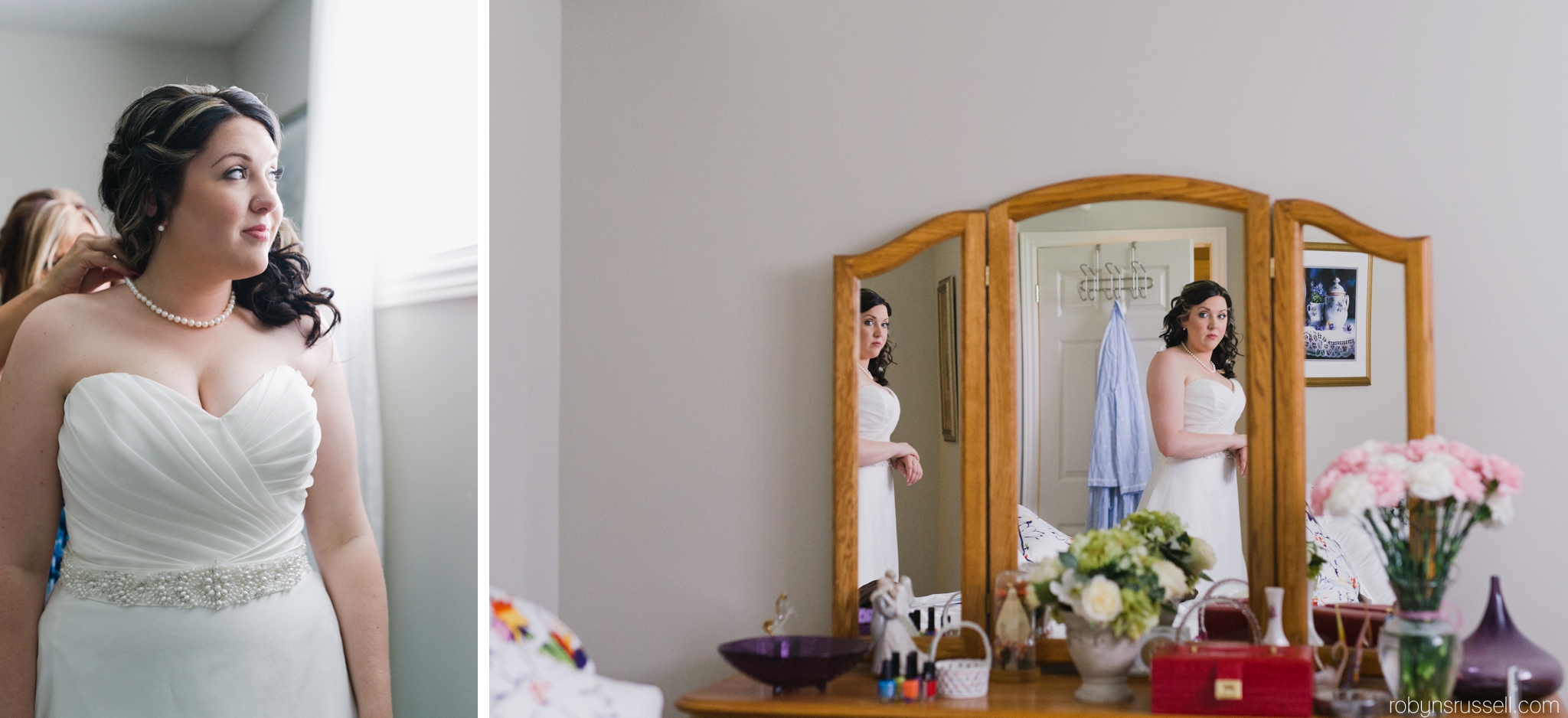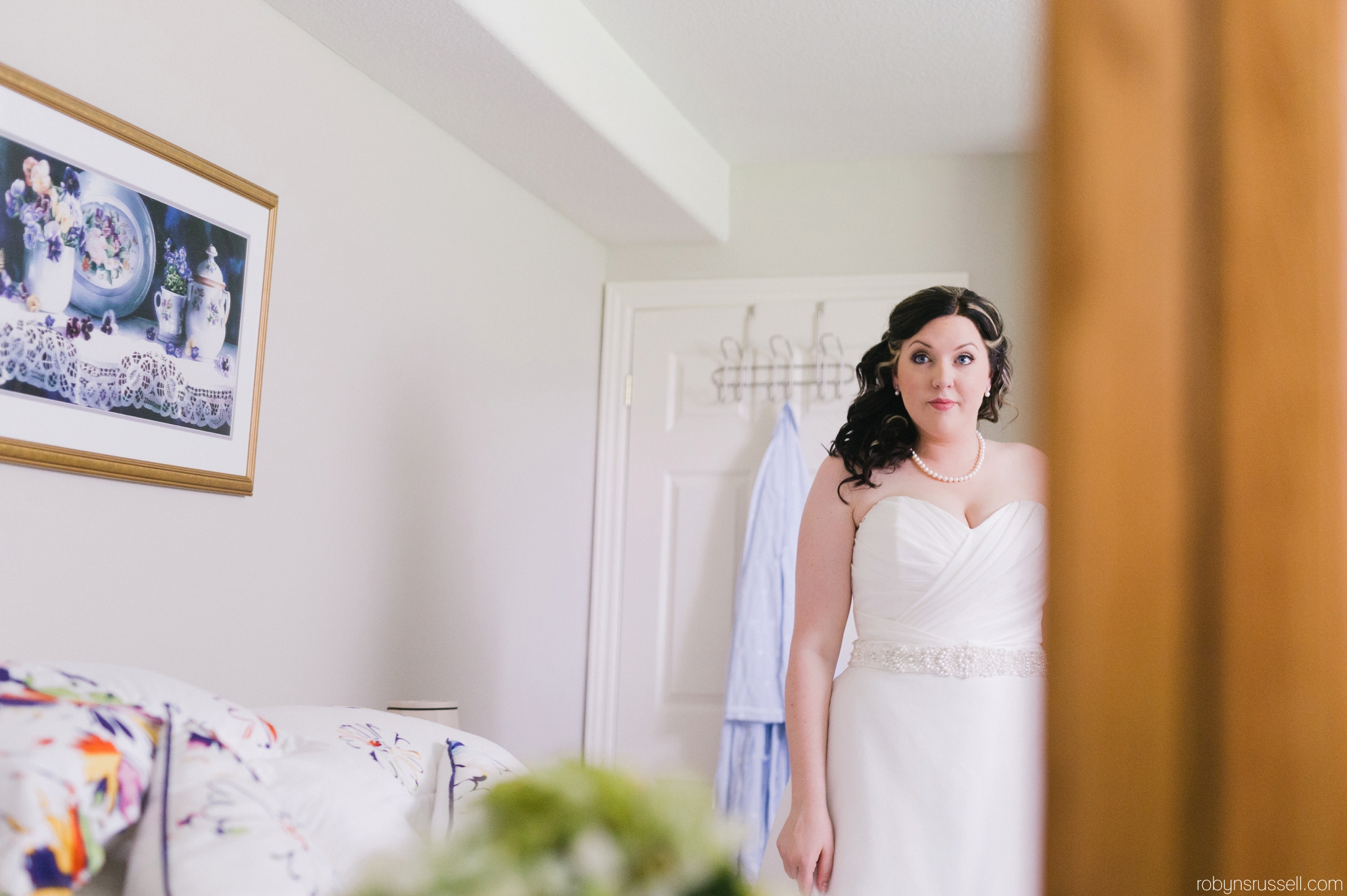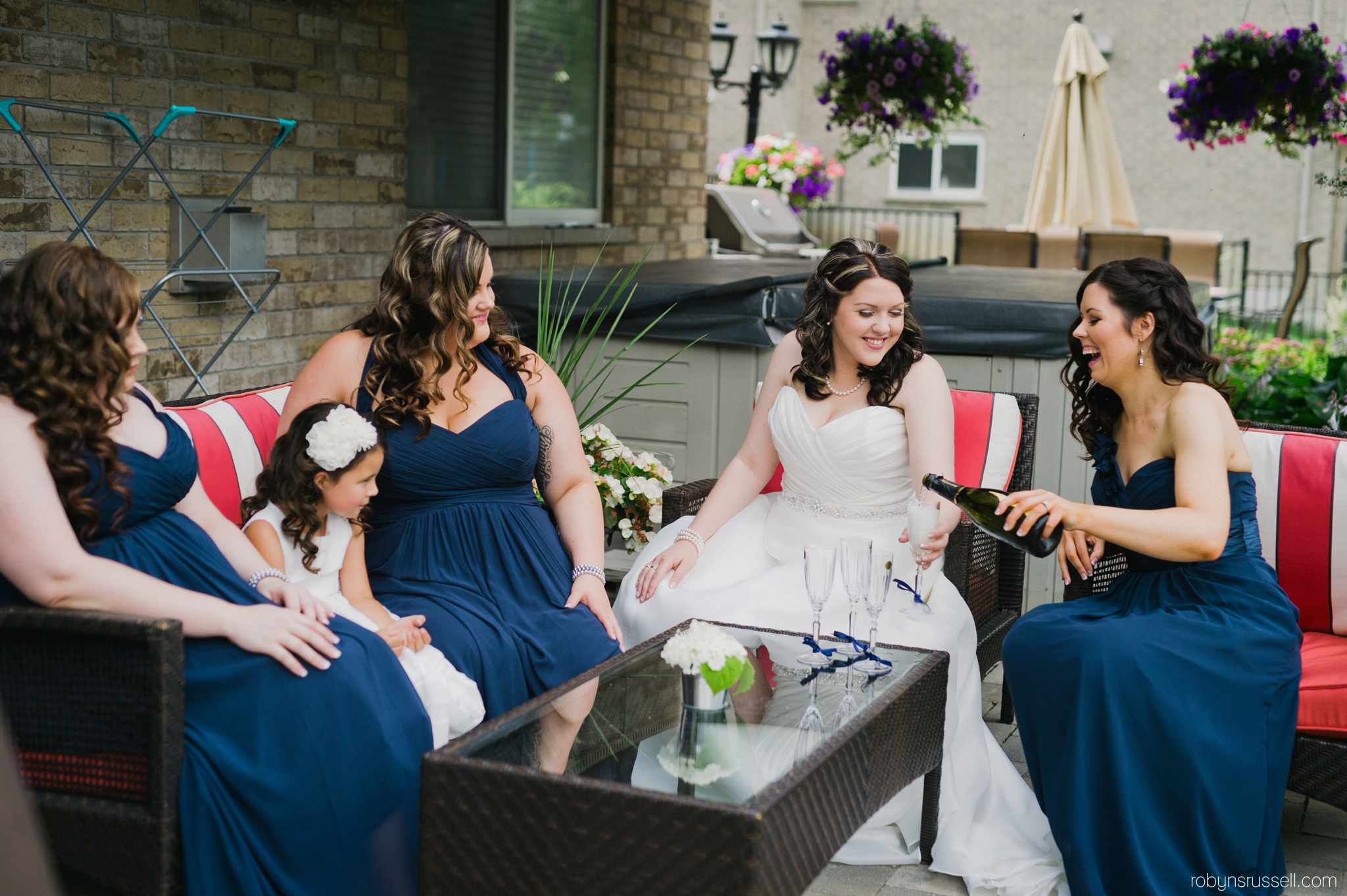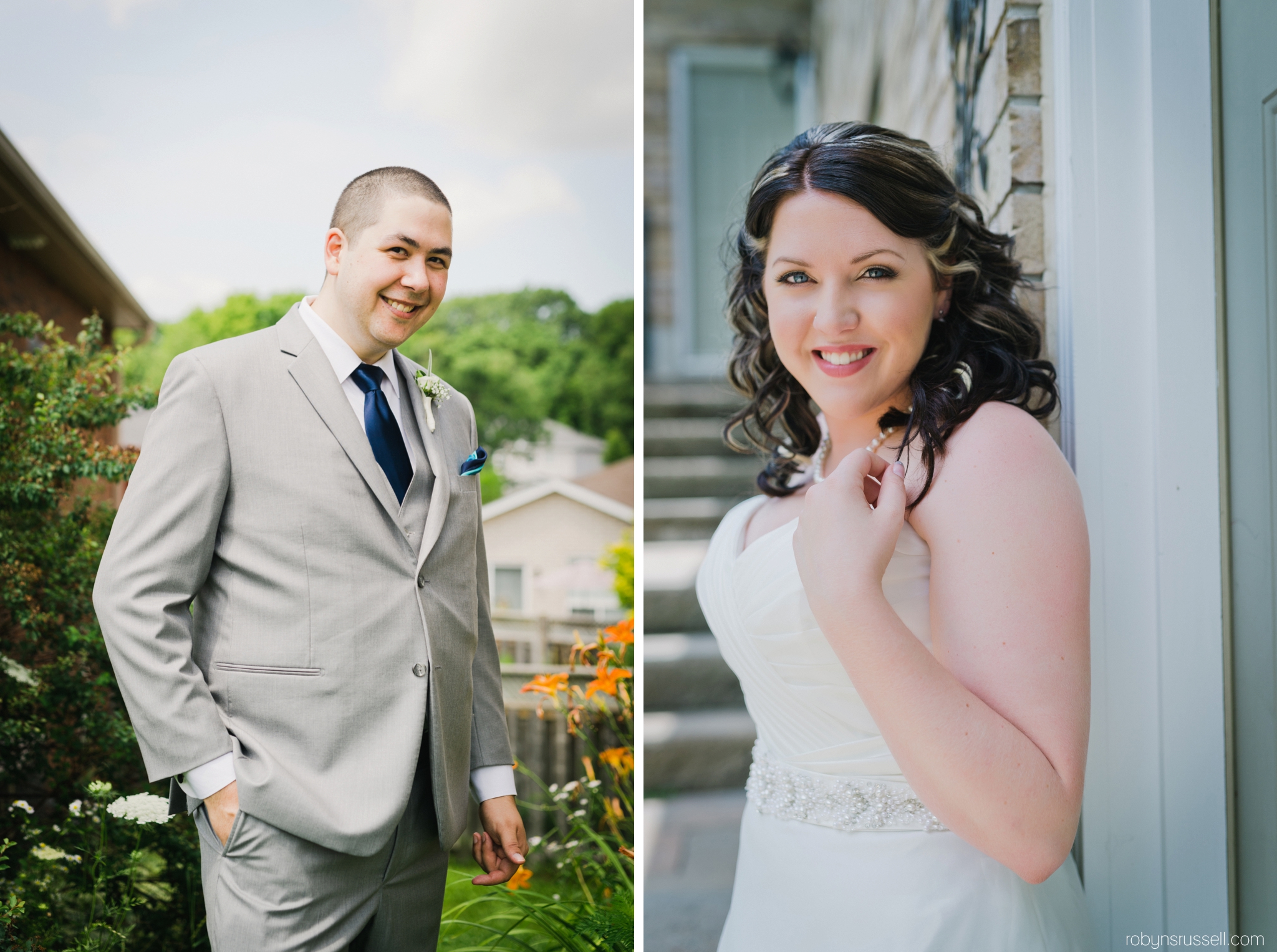 Their outdoor ceremony at Drysdale Tree Farm was stunning. It was sun kissed and oh-so-lovely. They said their vows under a beautiful flower gazebo and it was just perfect. It might have been a little hot. OK, it was really hot. But all eyes were on AJ and James and their love for each other.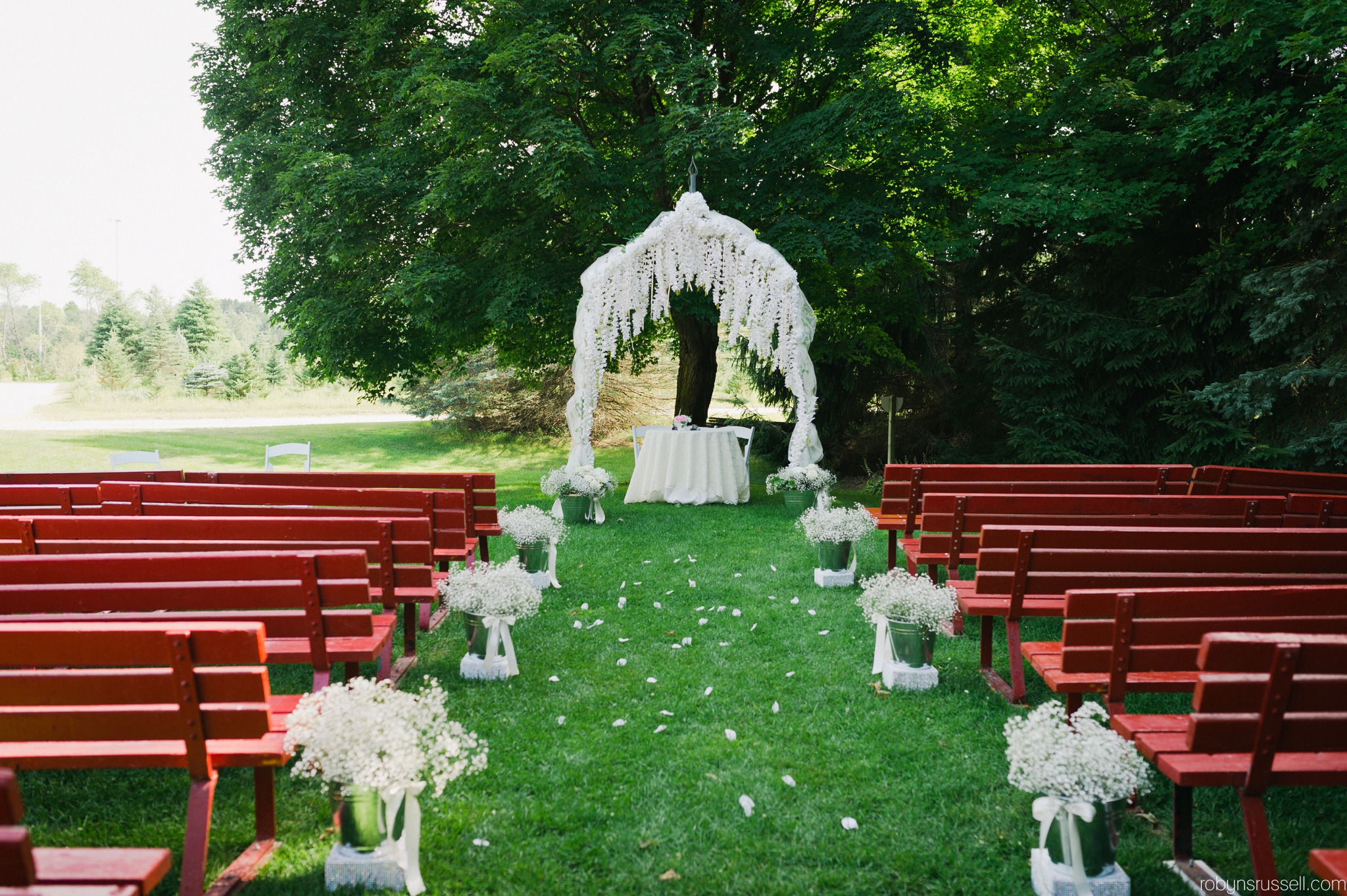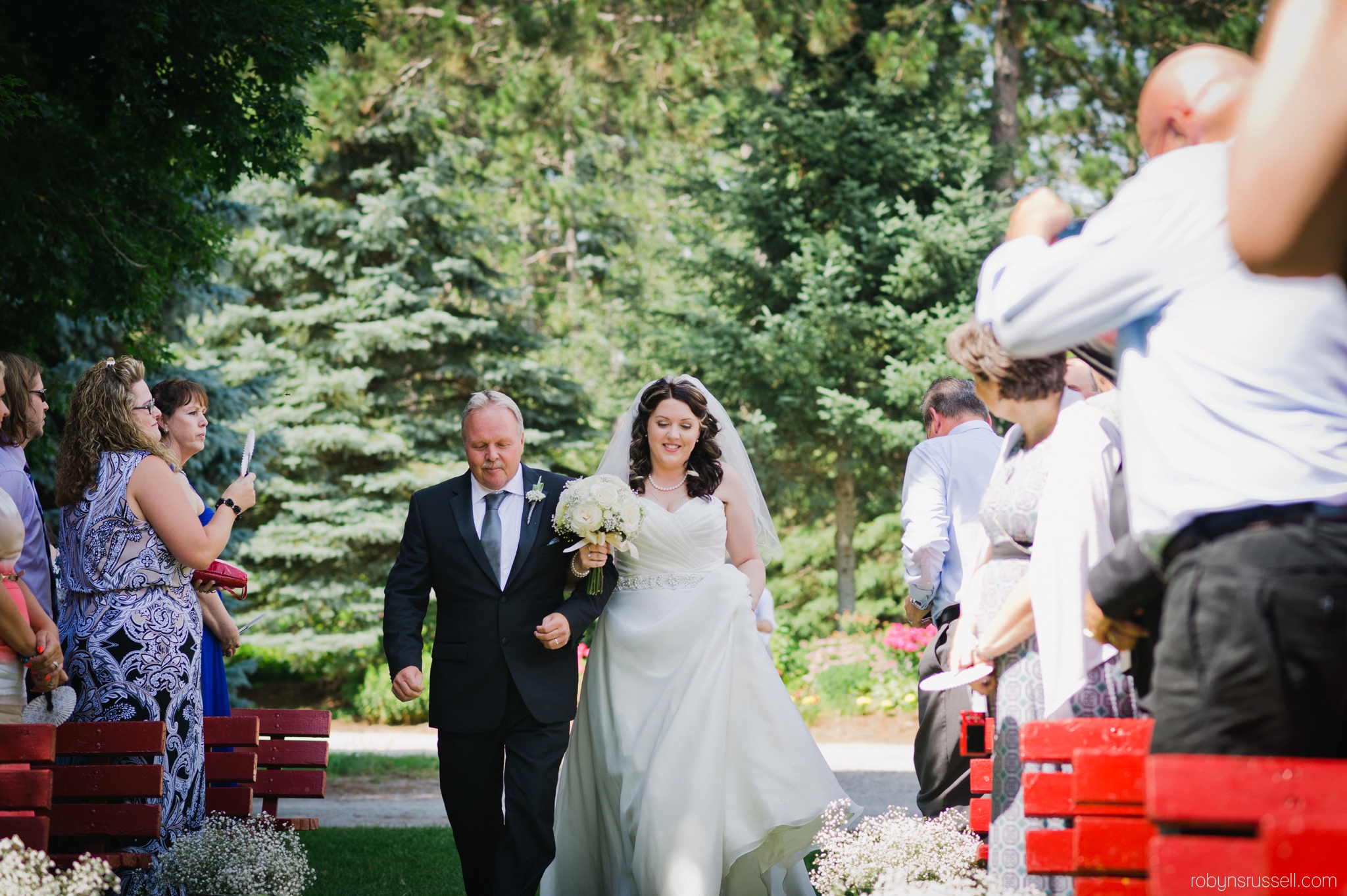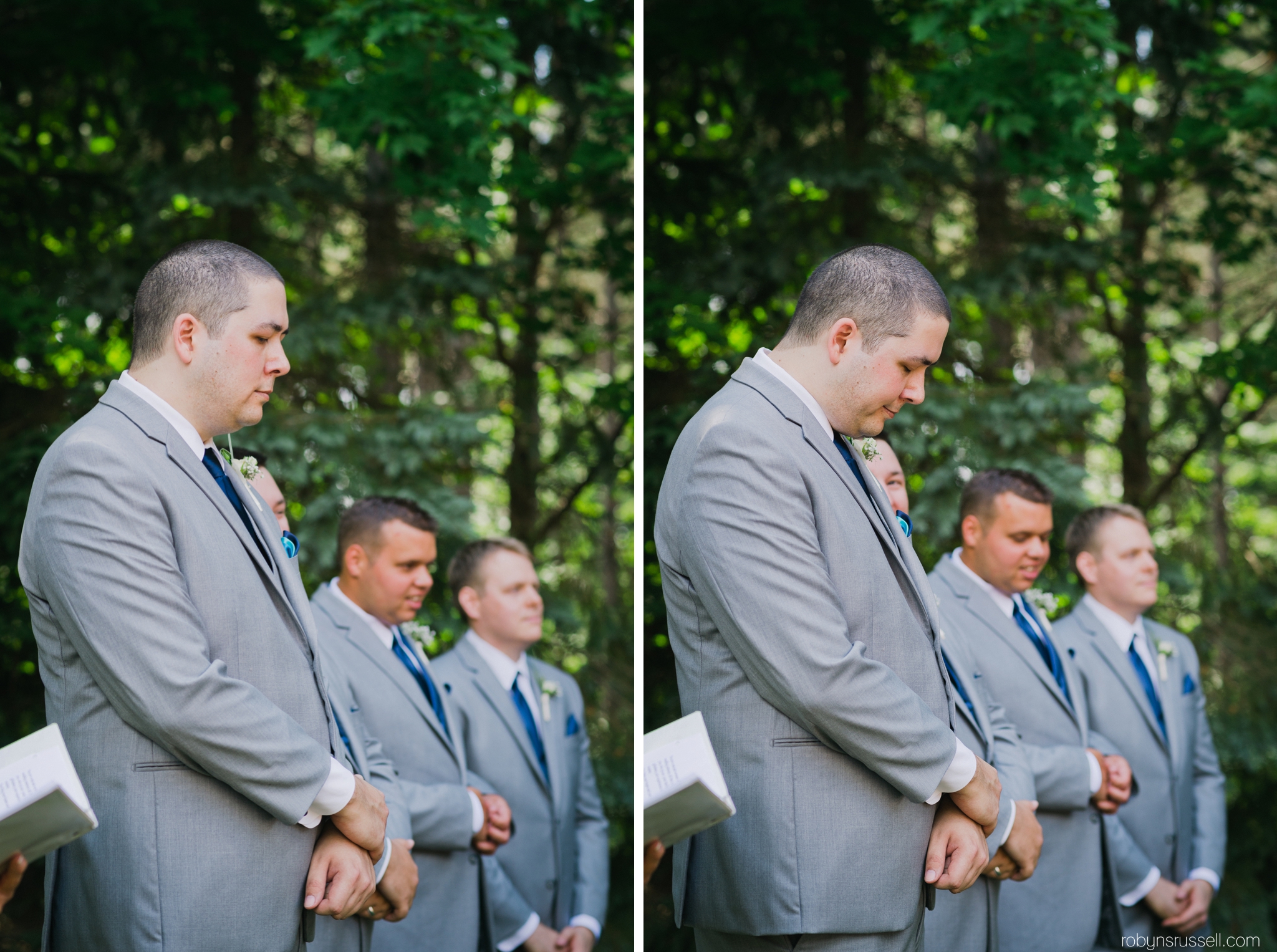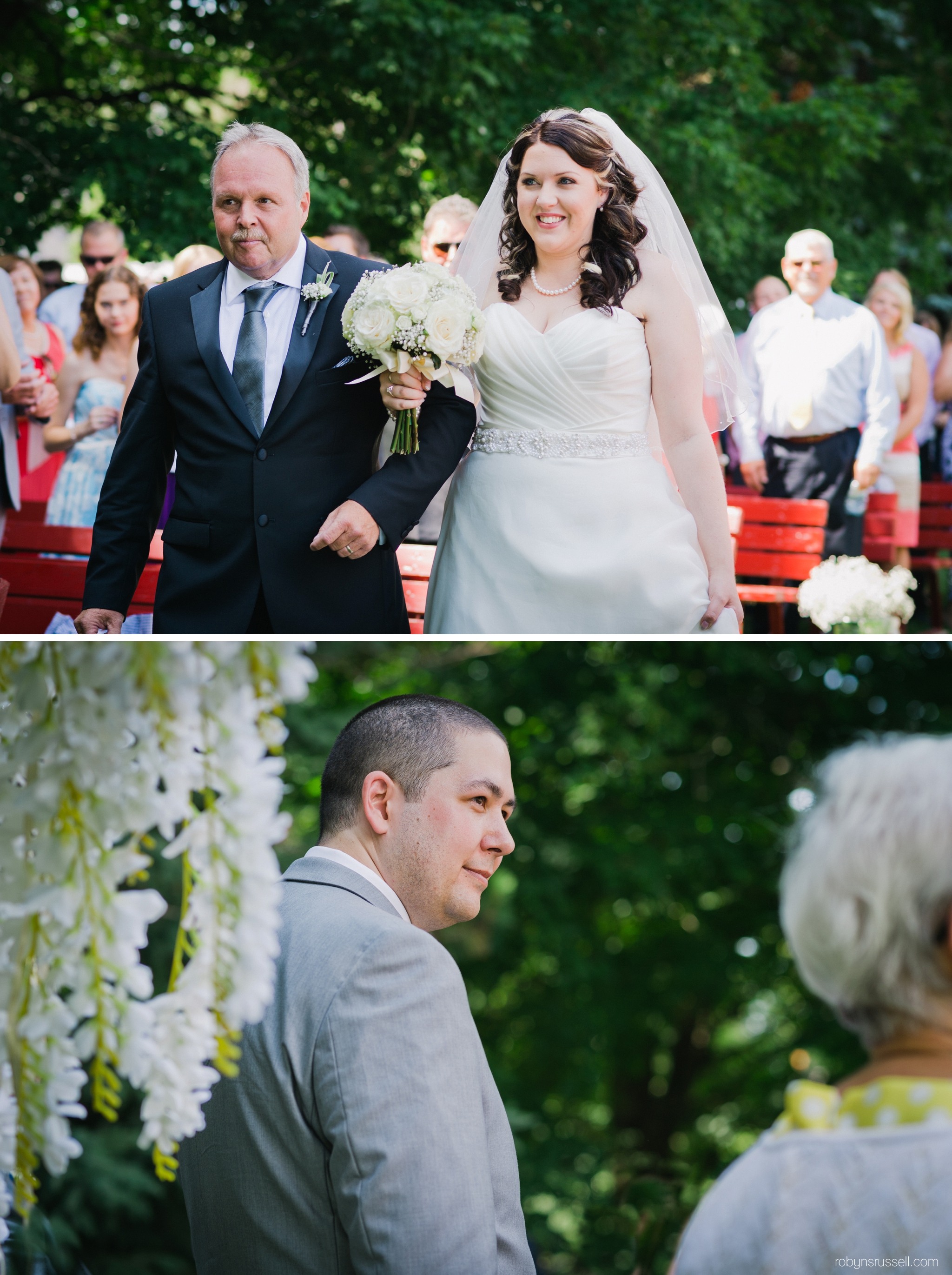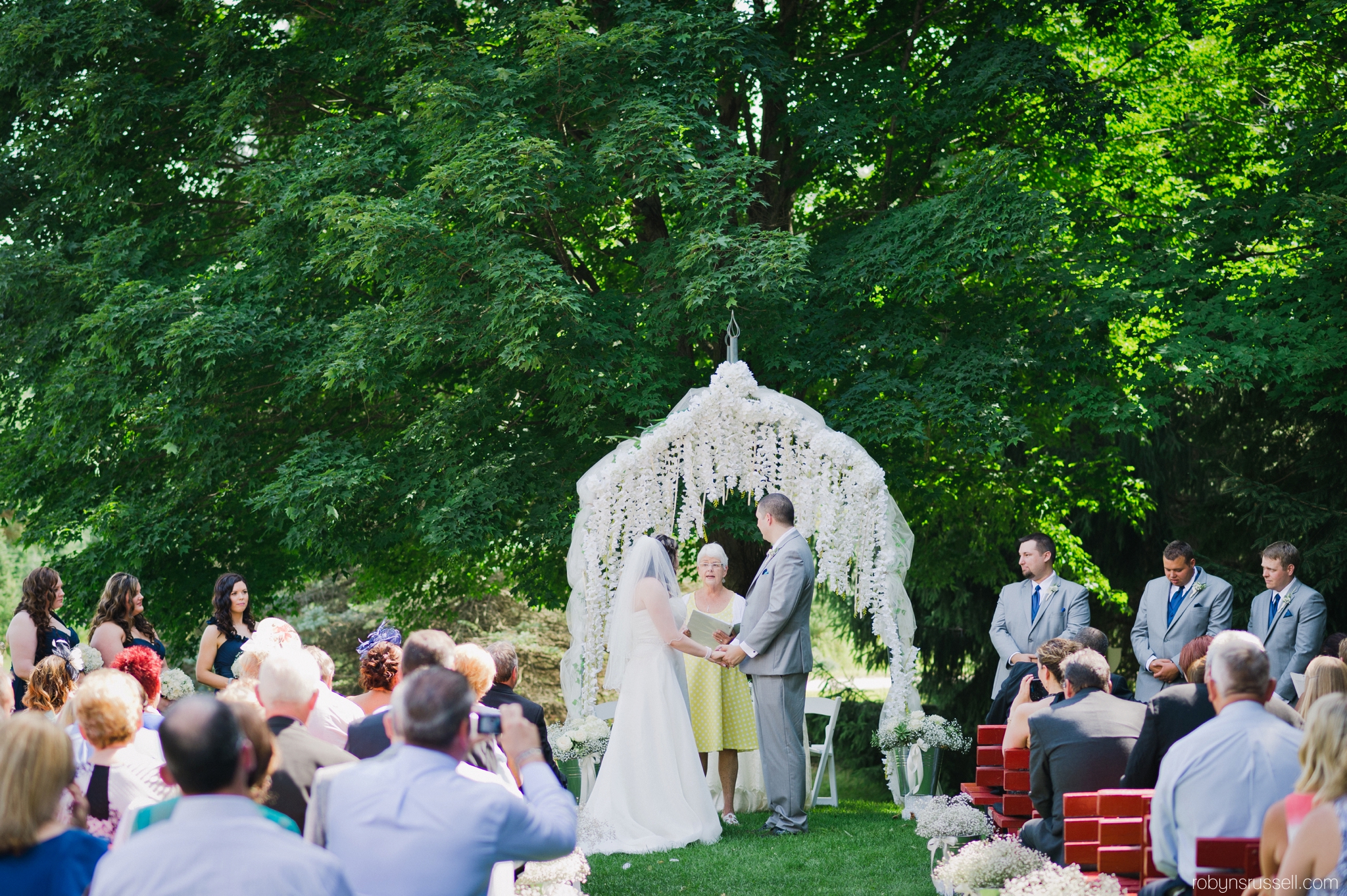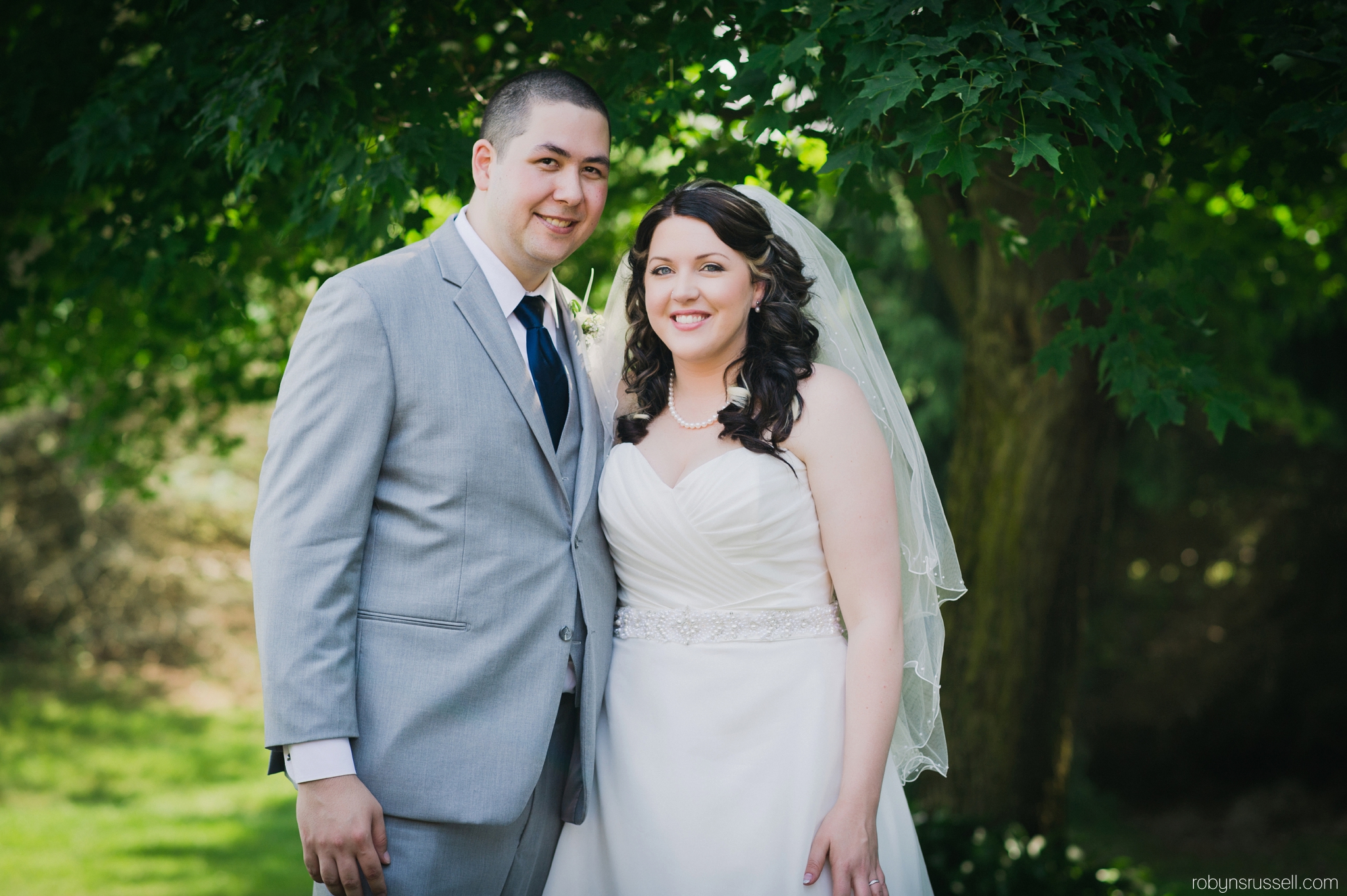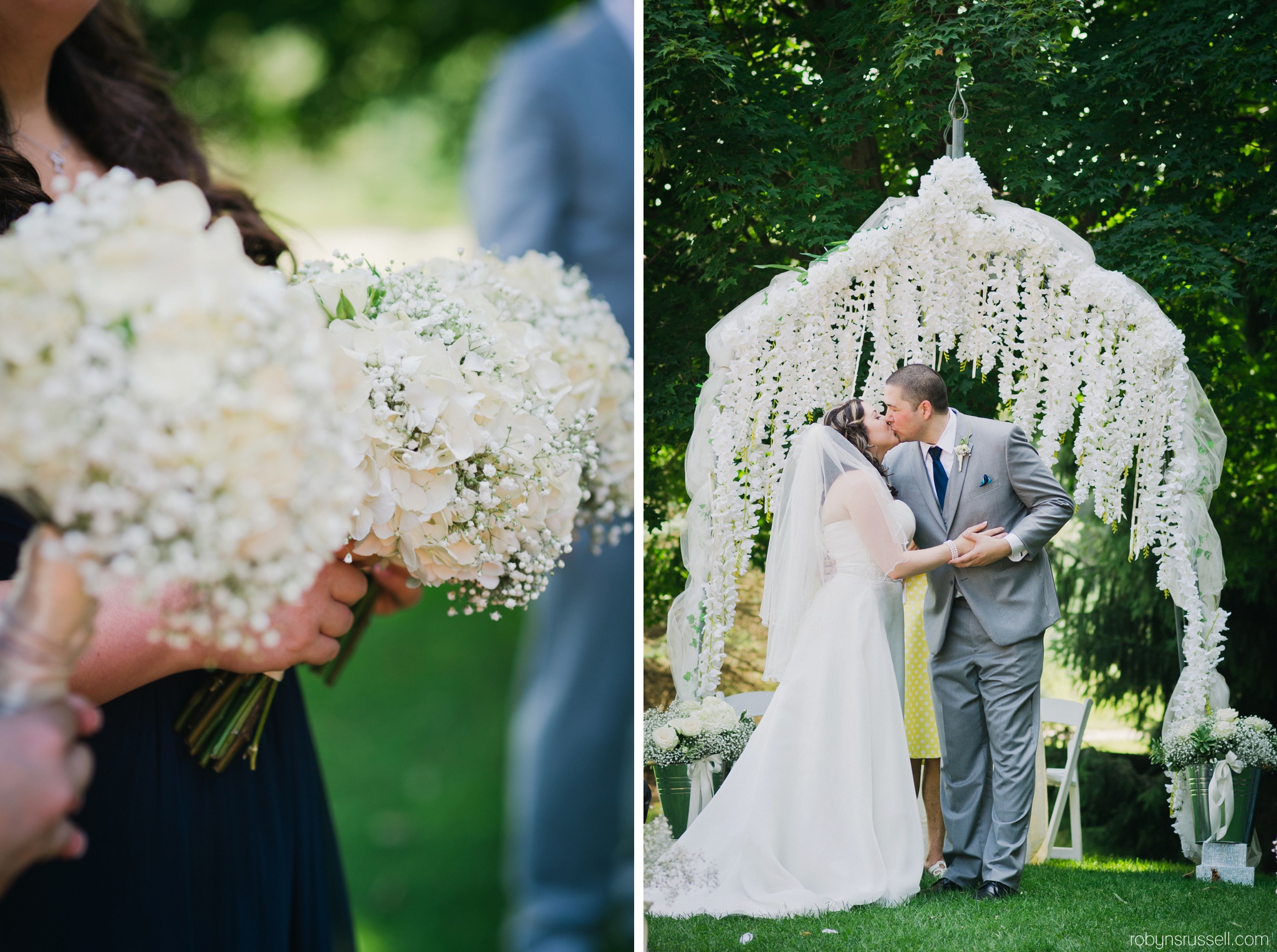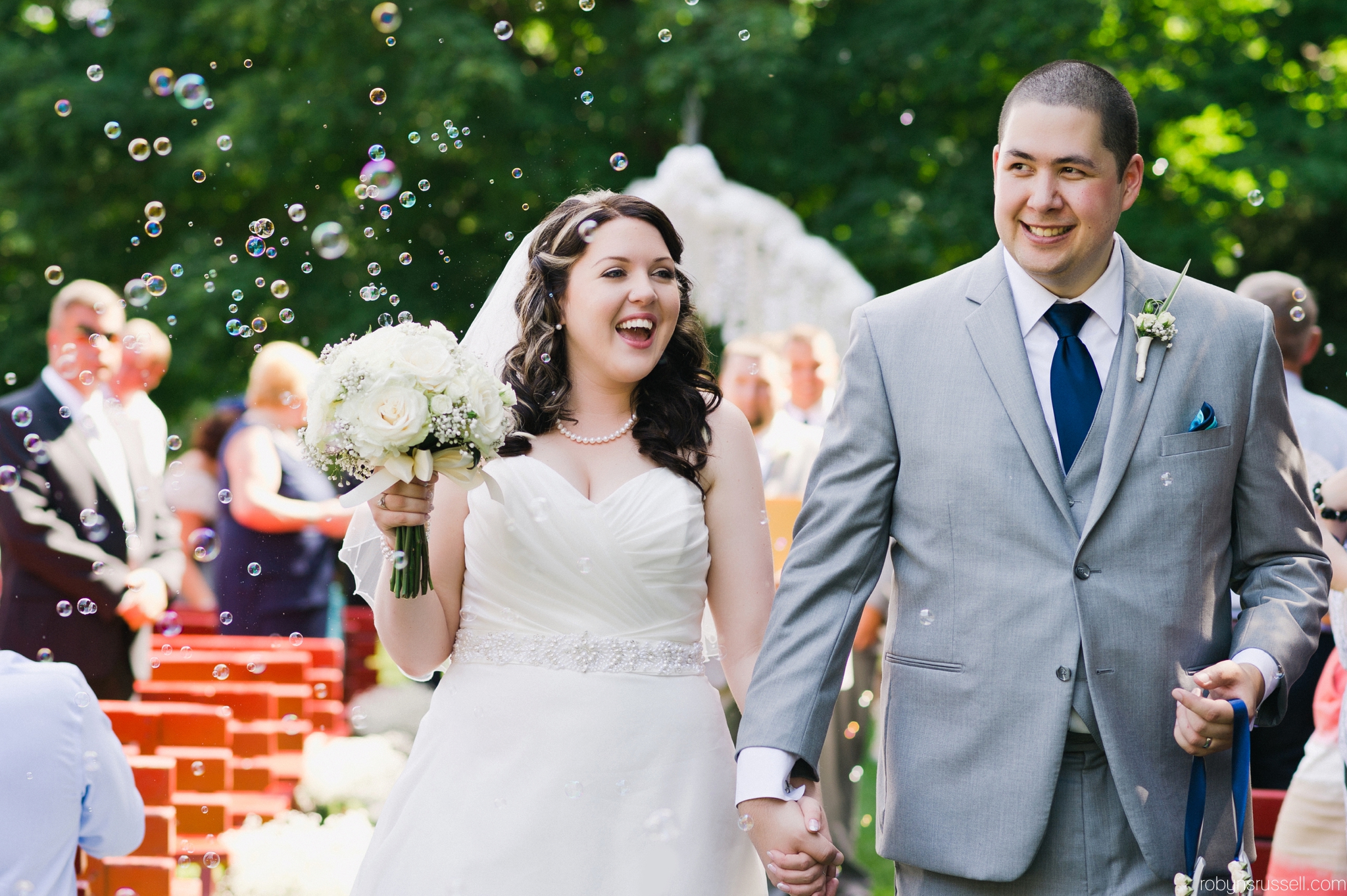 Drysdale Tree Farm is a lovely place to get married. It has tons of rustic charm and you'll see that in the photos below. AJ and James picked out some beautiful spots for their bridal portraits. We had so much fun with the bridal party walking around and taking in the sights while guests were off enjoying cocktails. Drysdale Tree Farm is one of the prettiest spots I've been to for a wedding. The light is gorgeous and the scenery is just breathtaking. I can see why AJ and James loved it so much.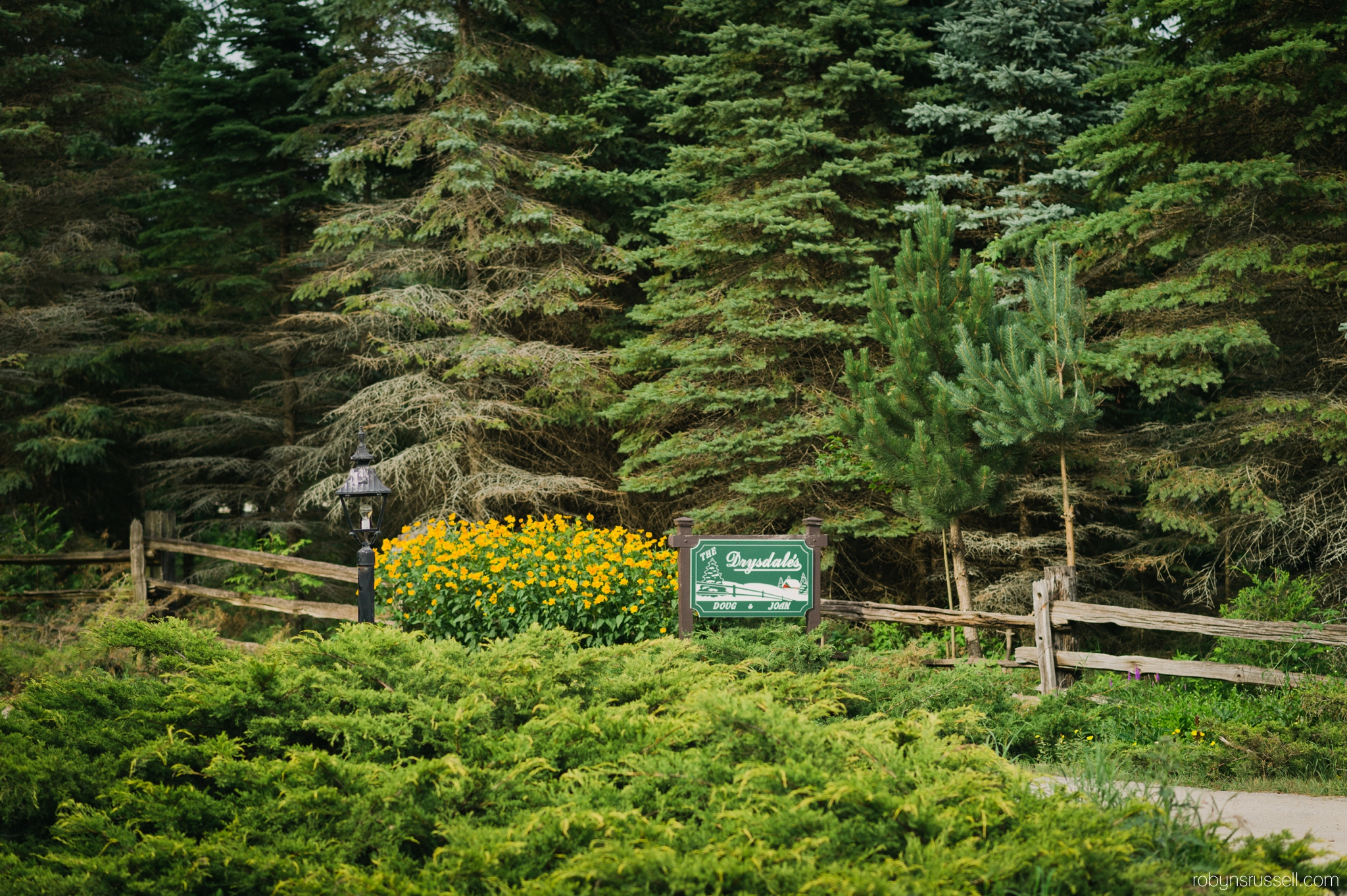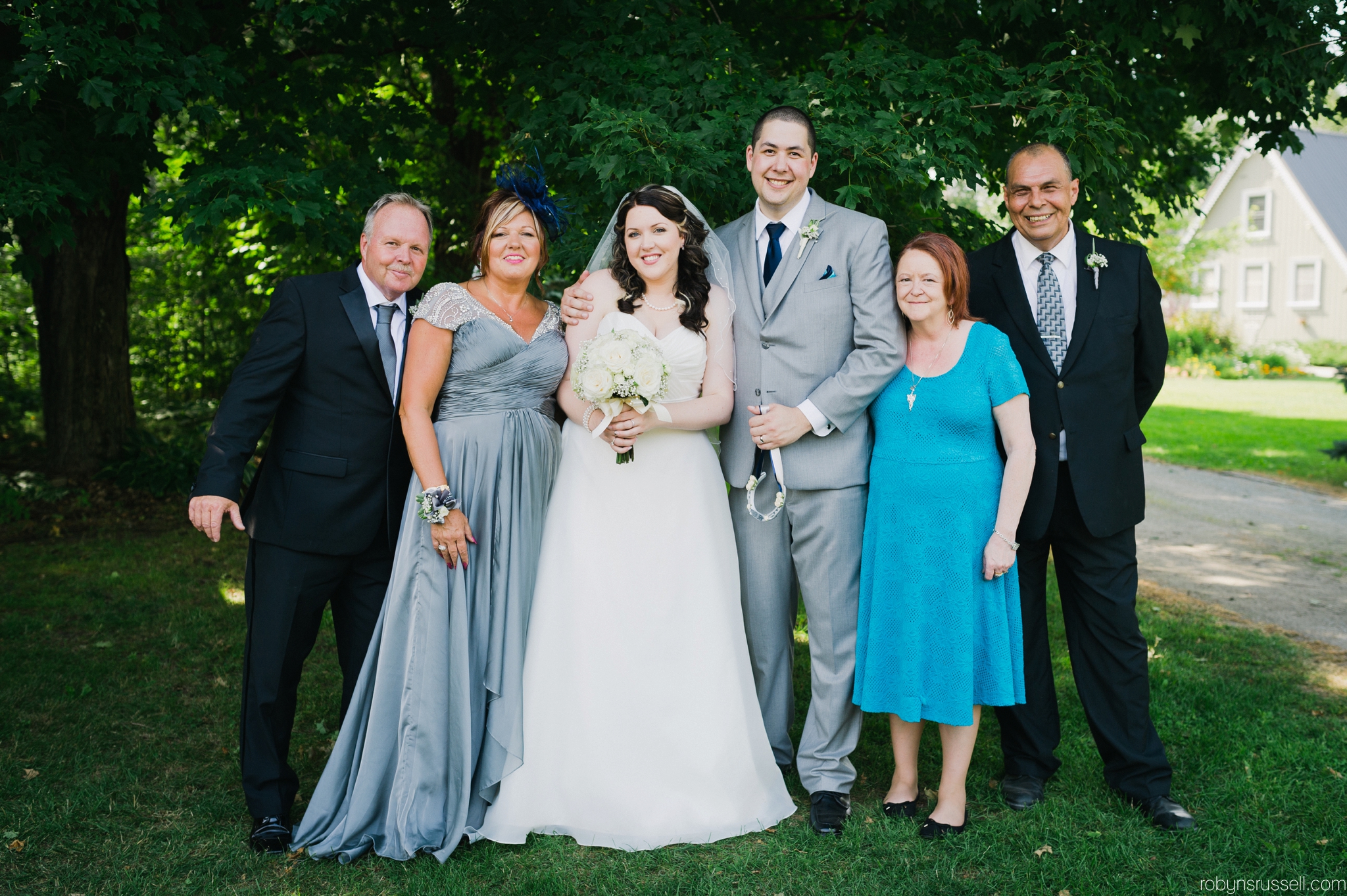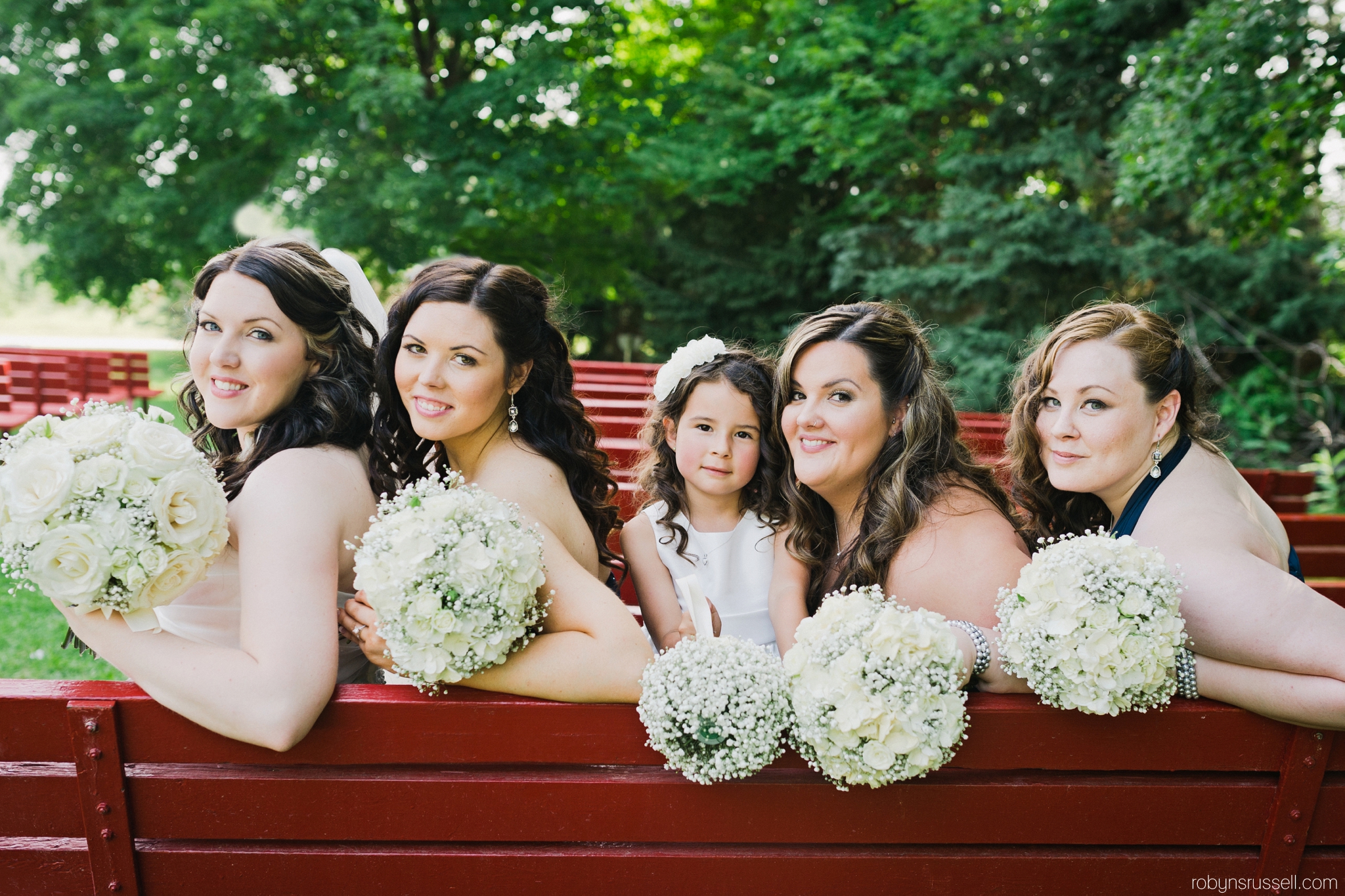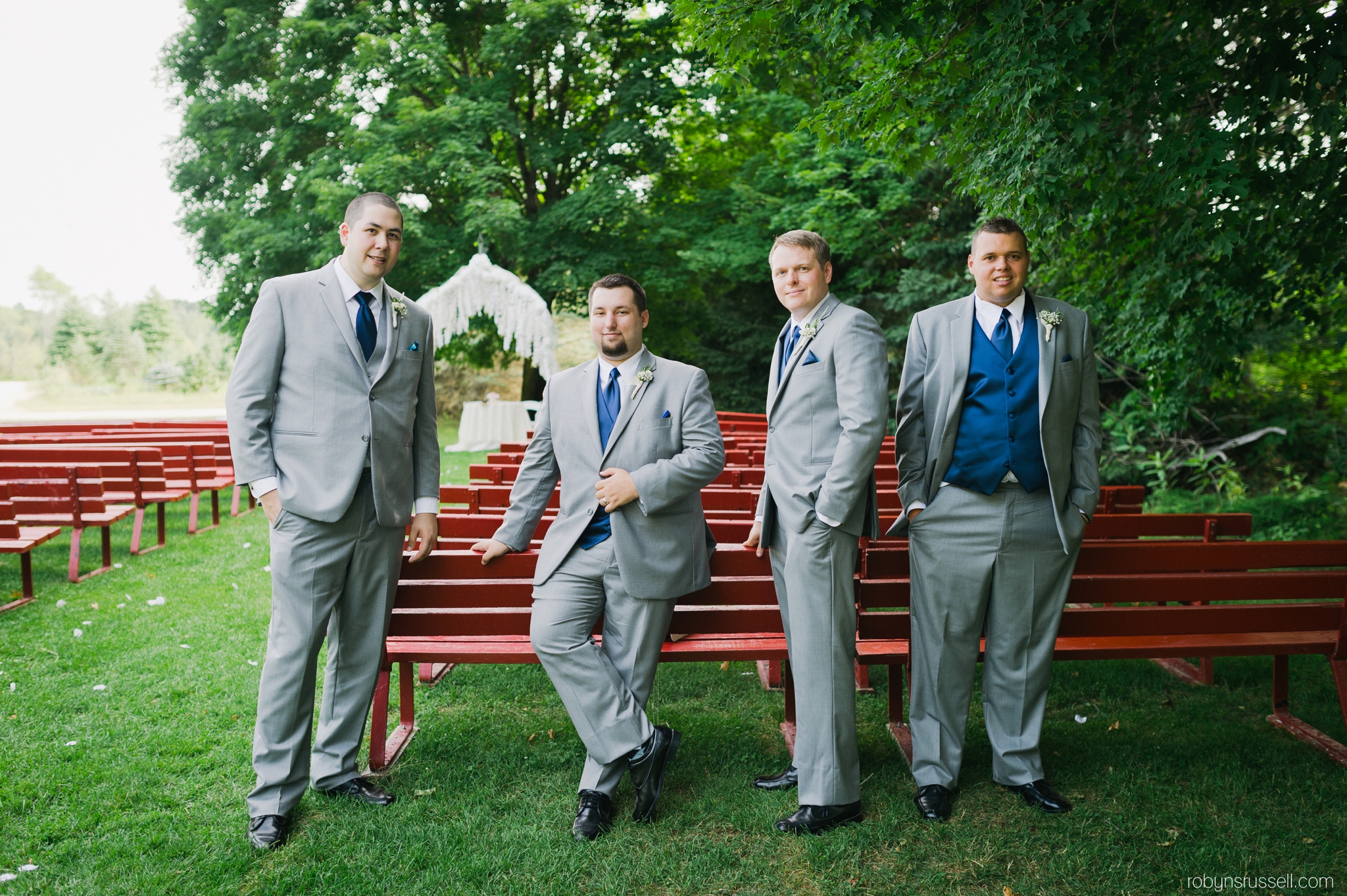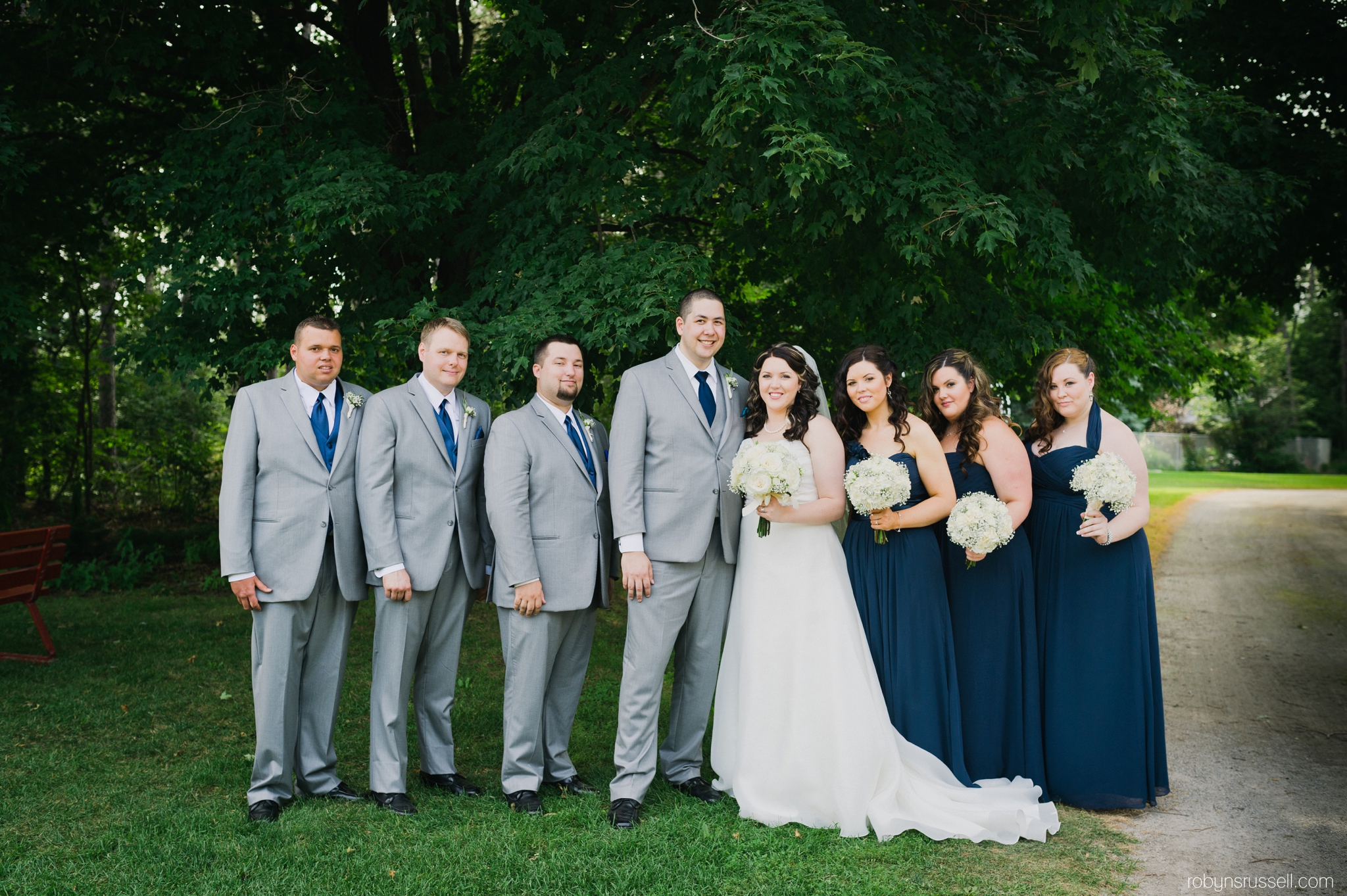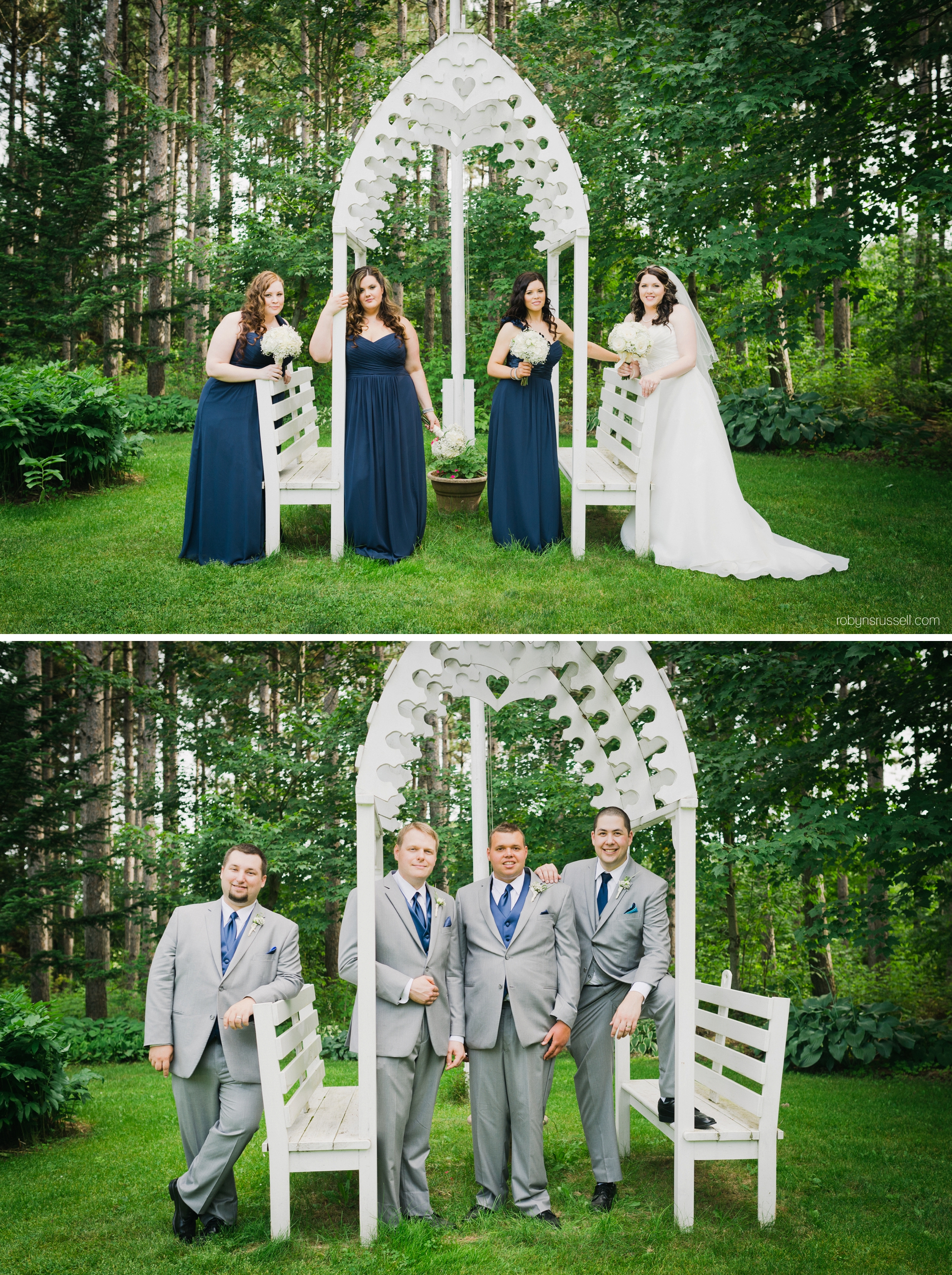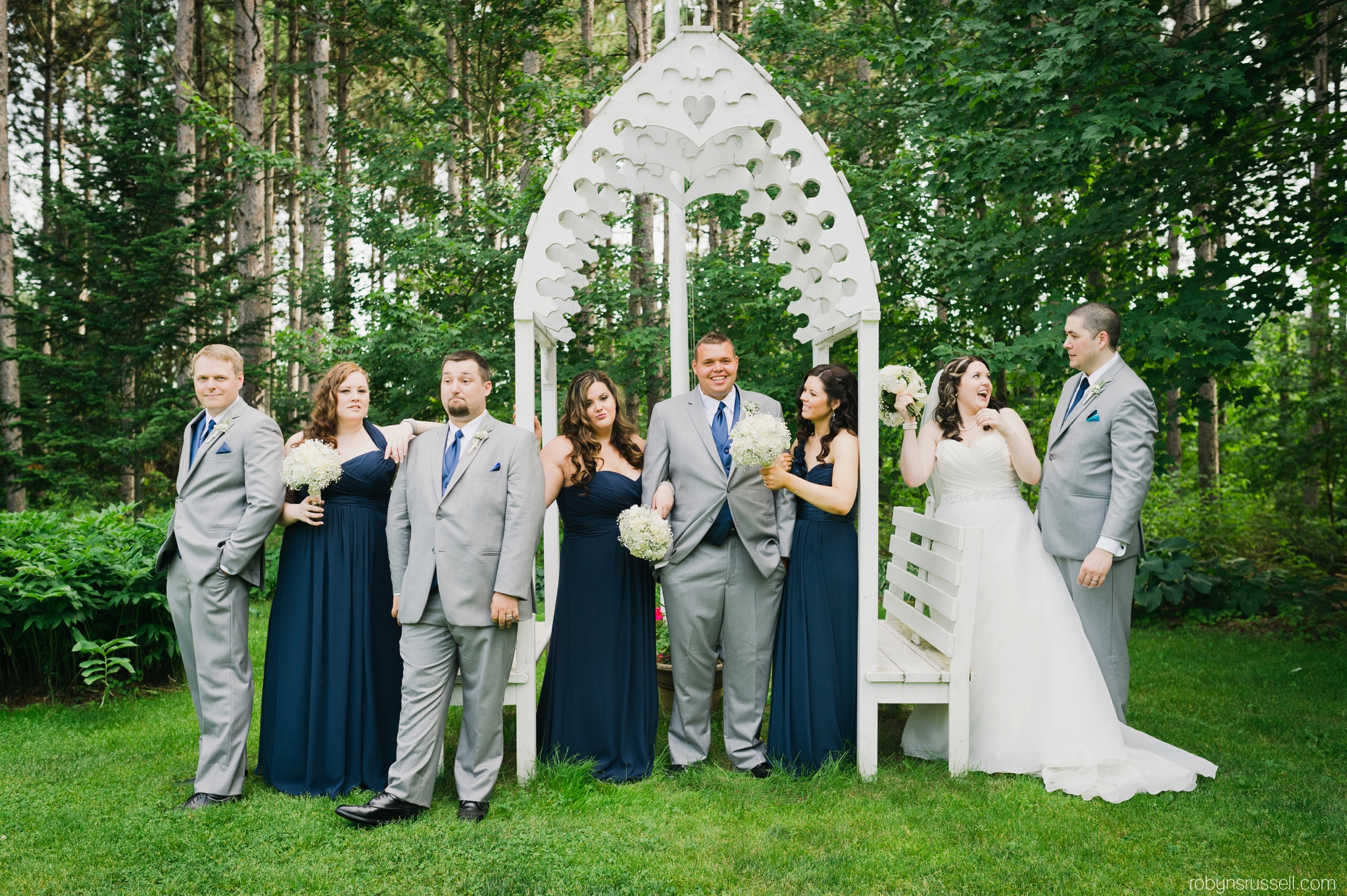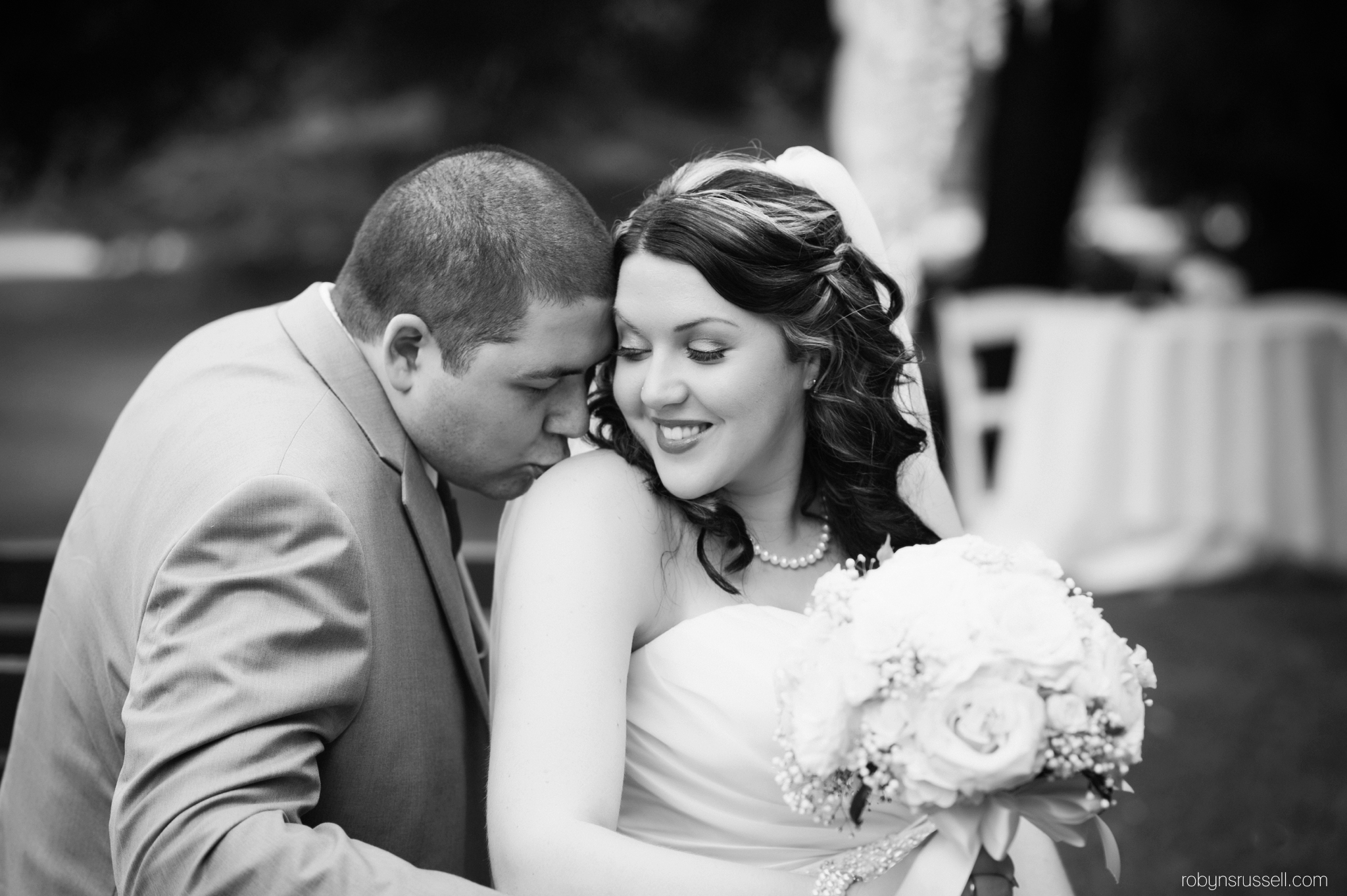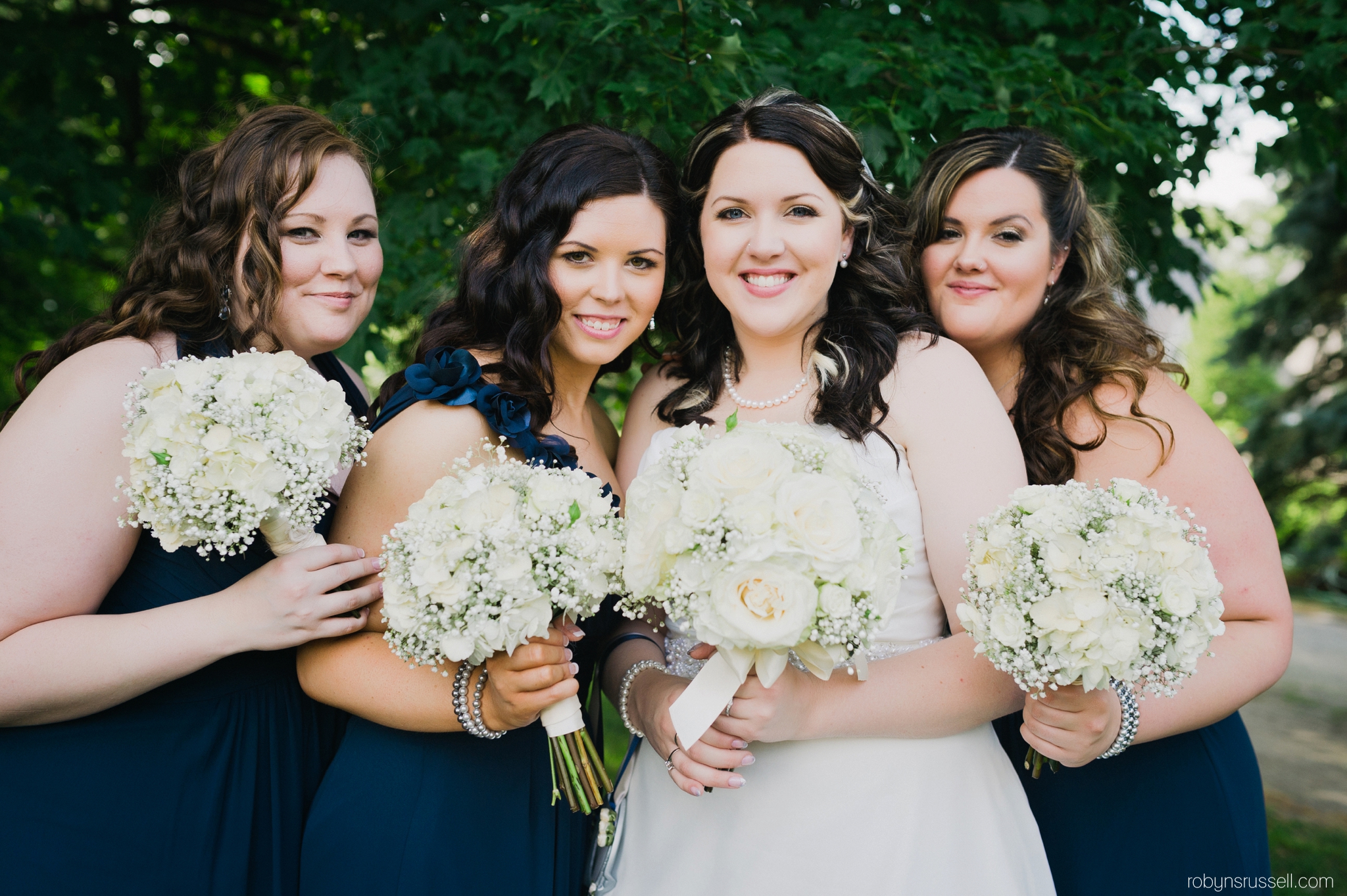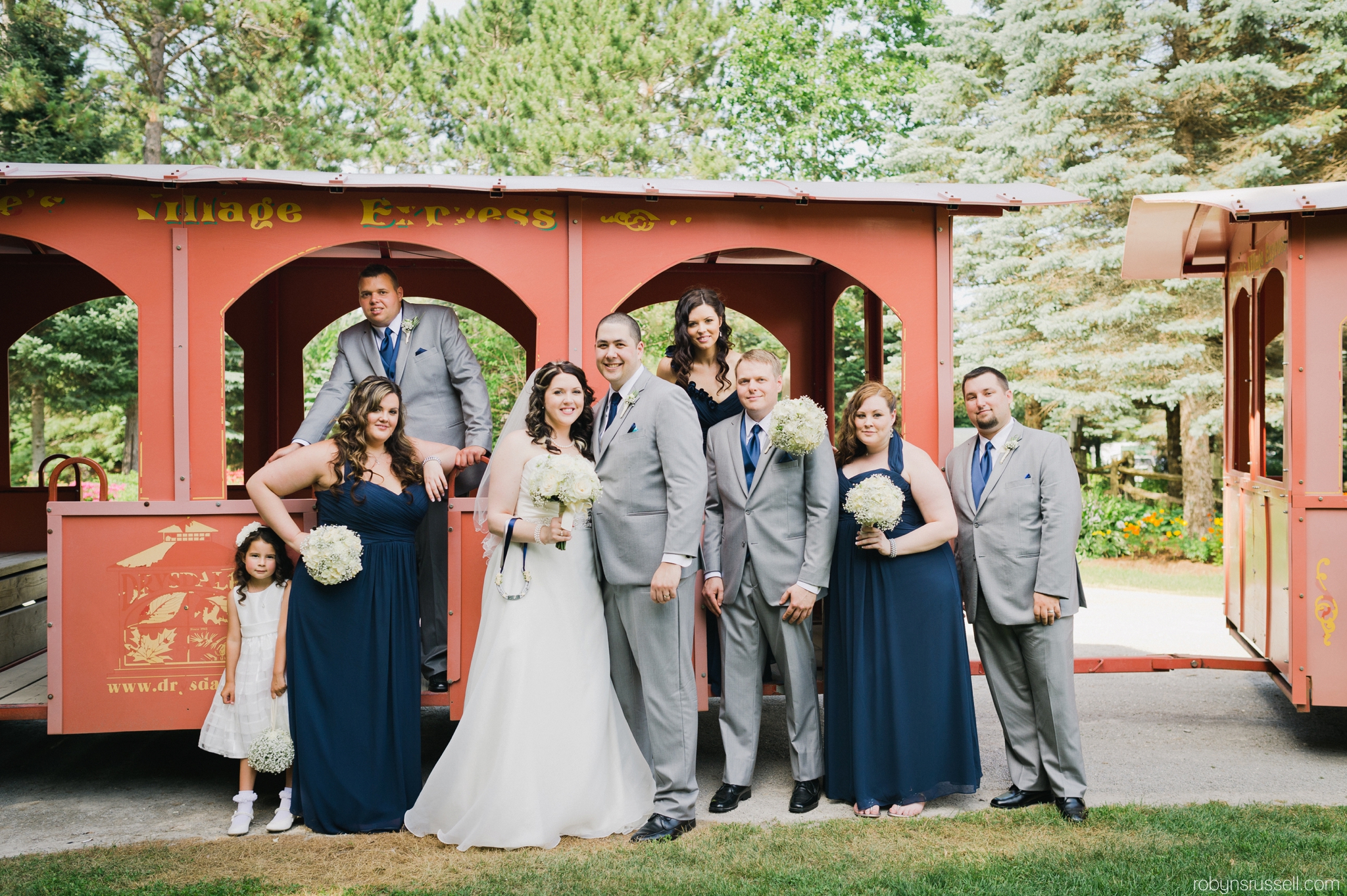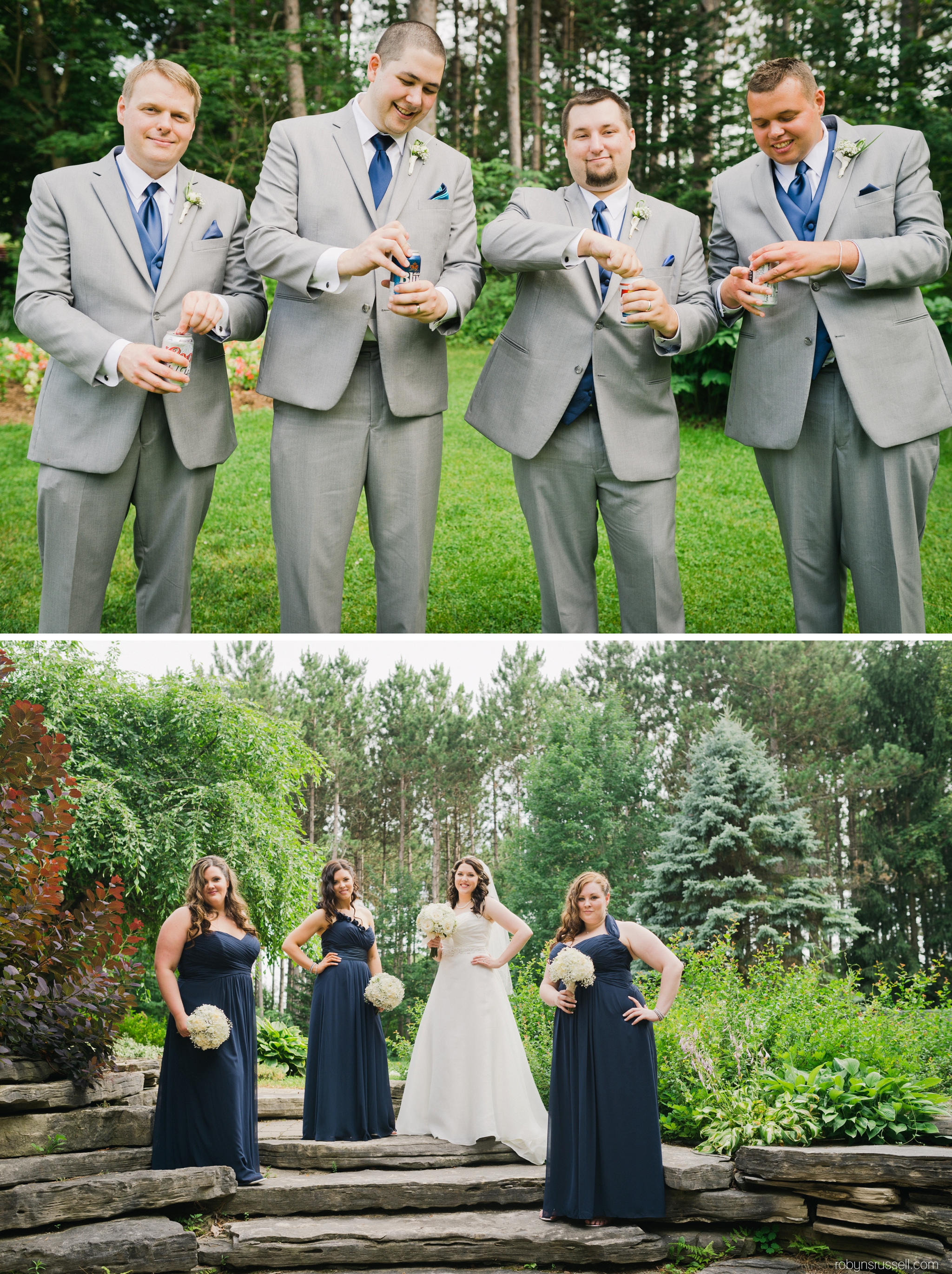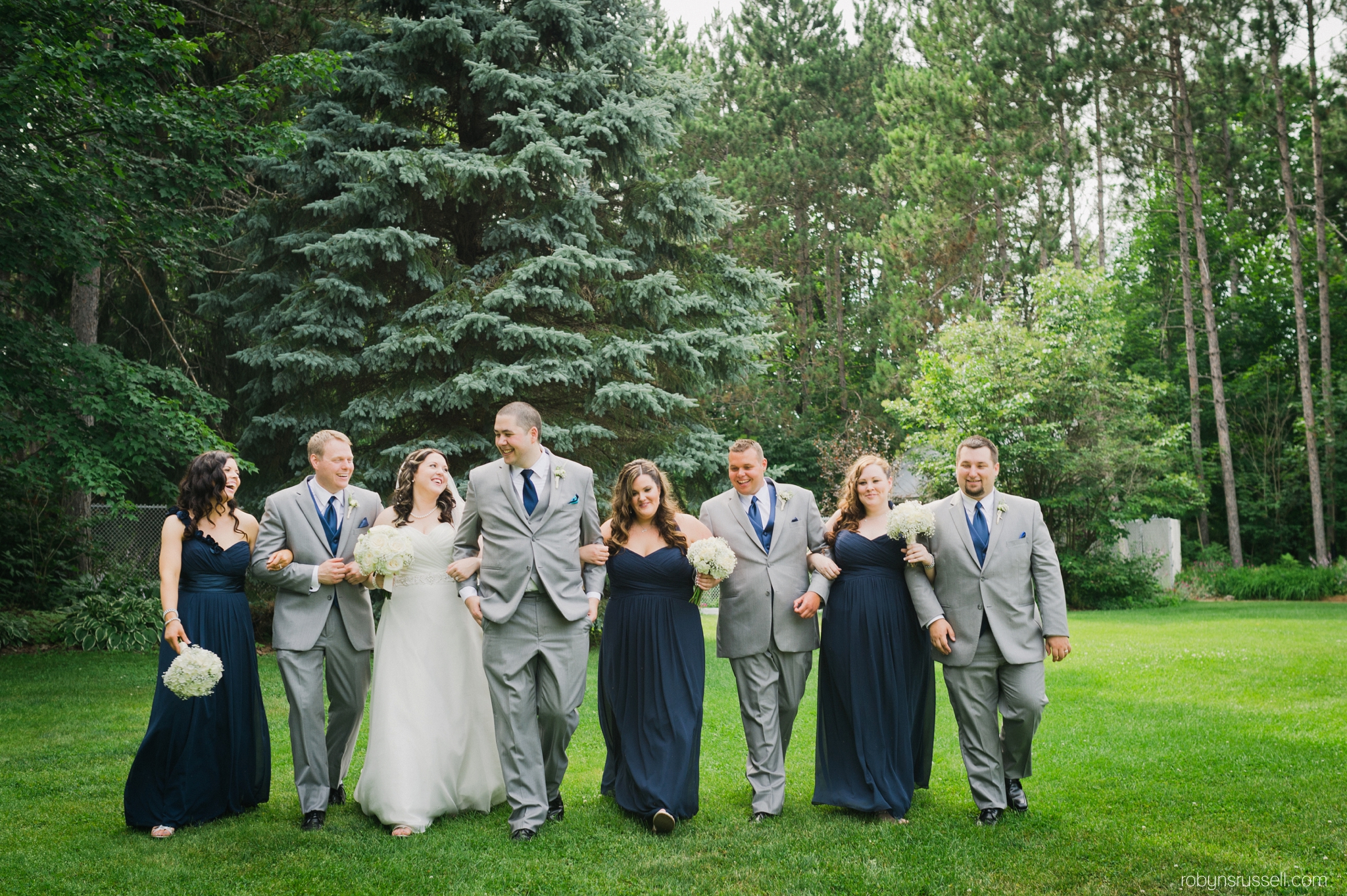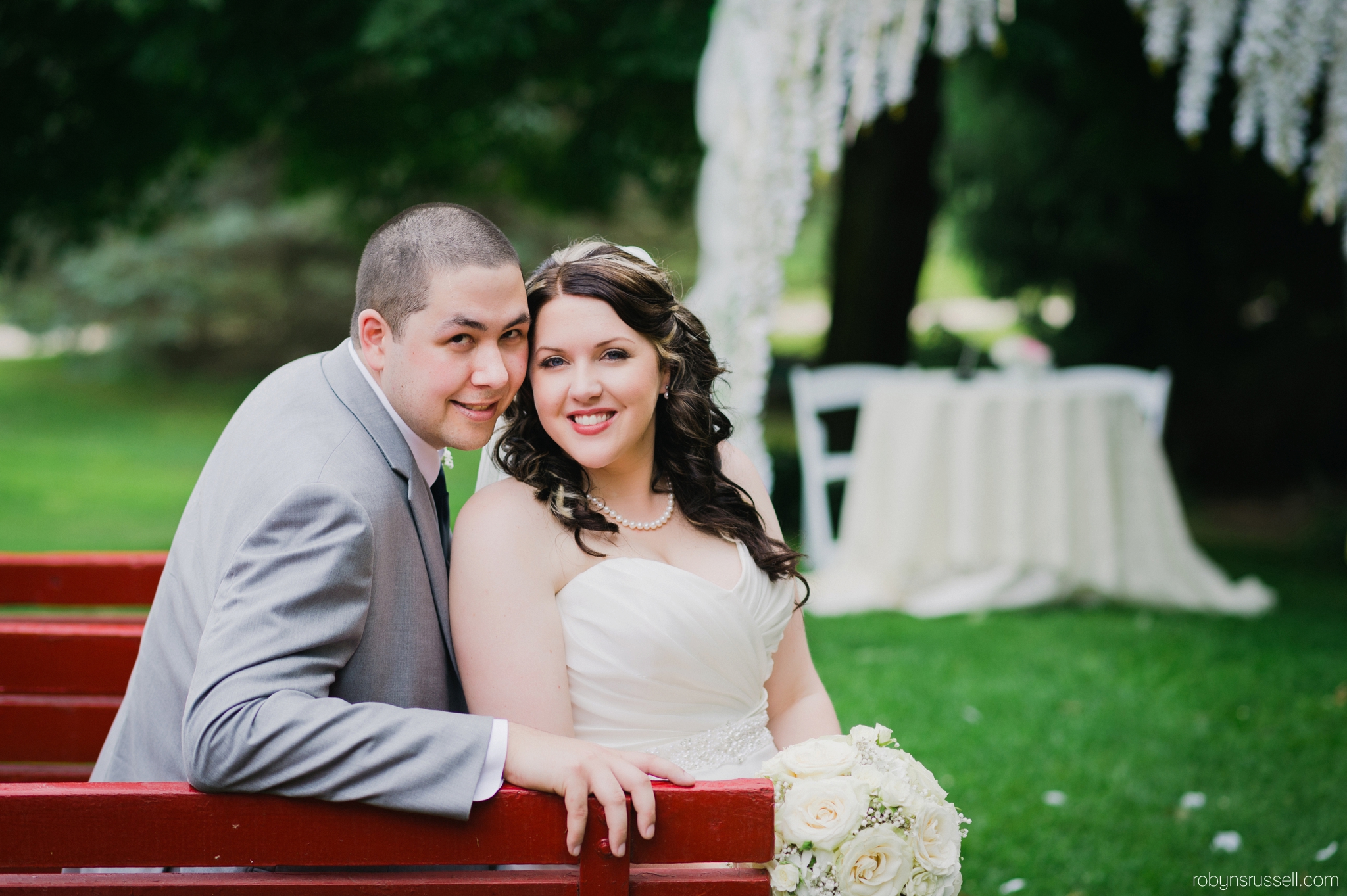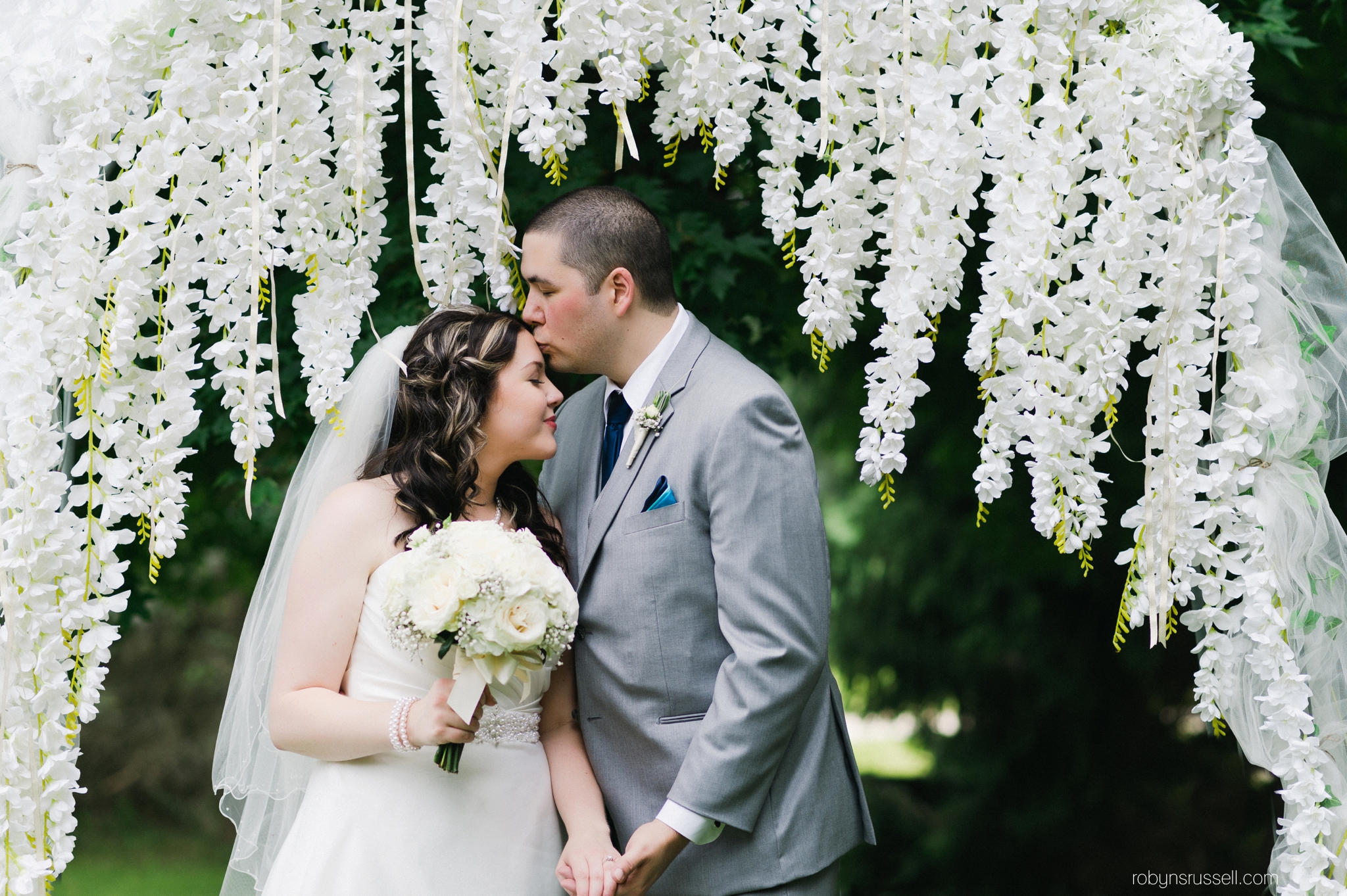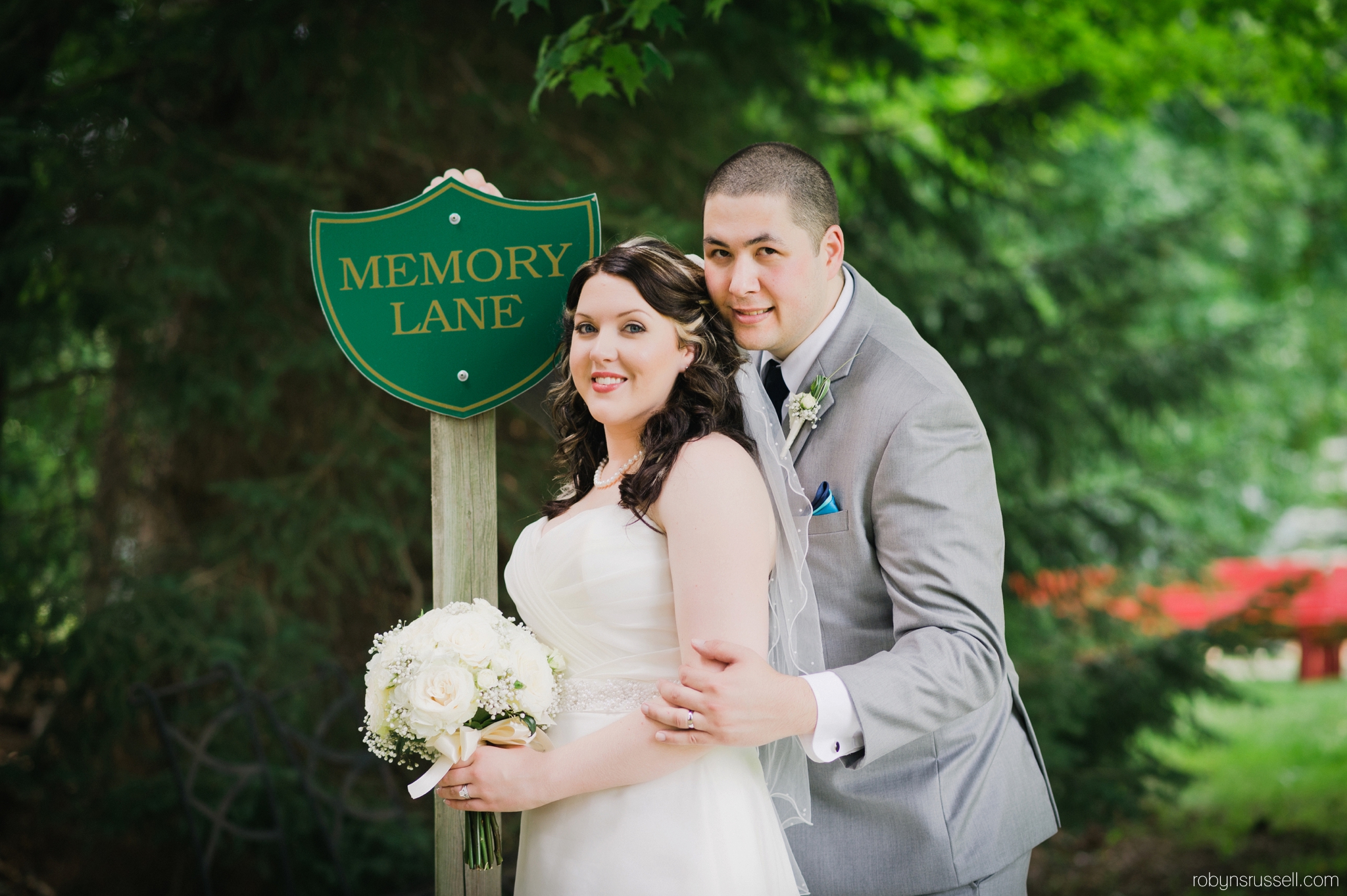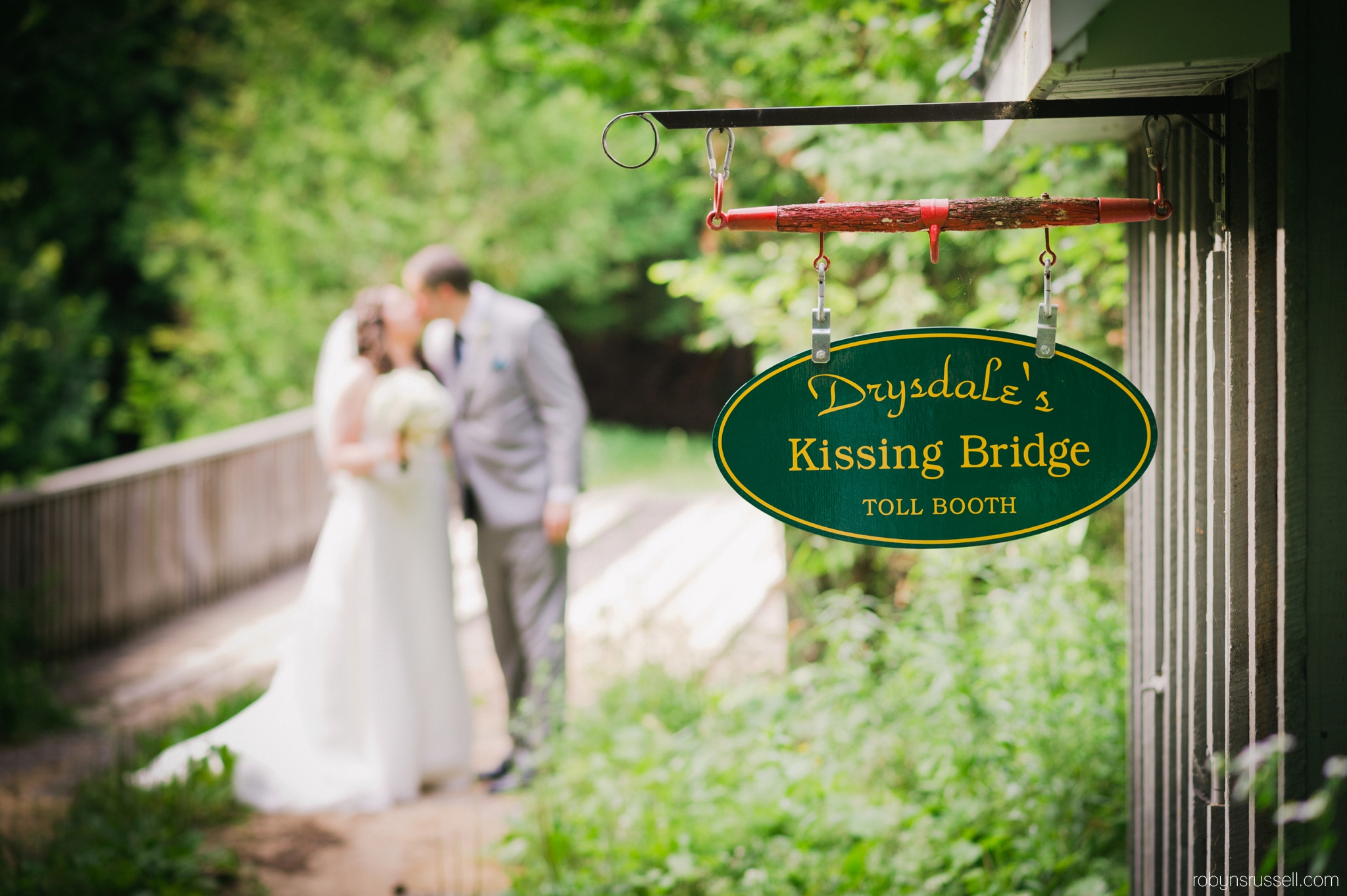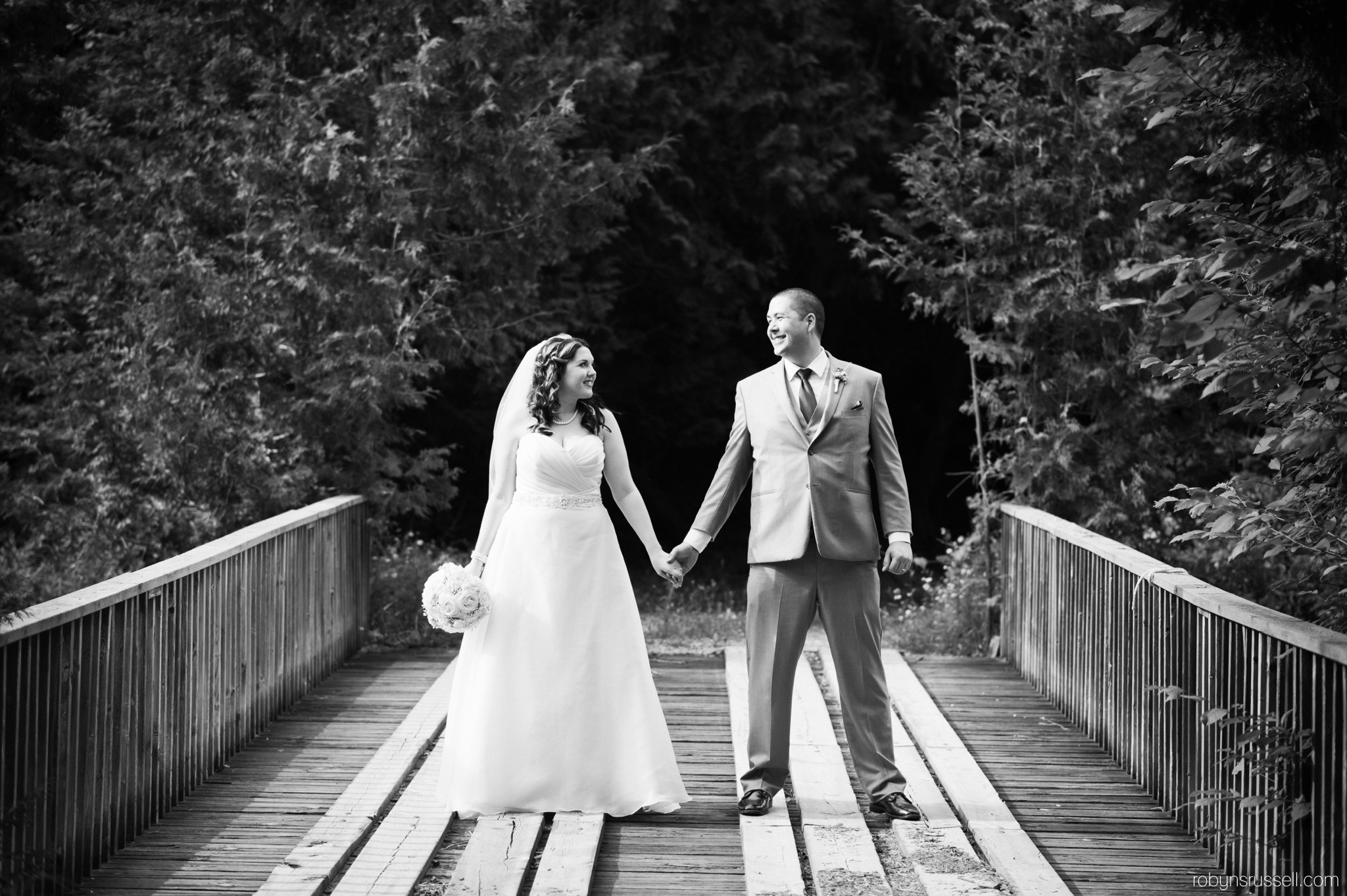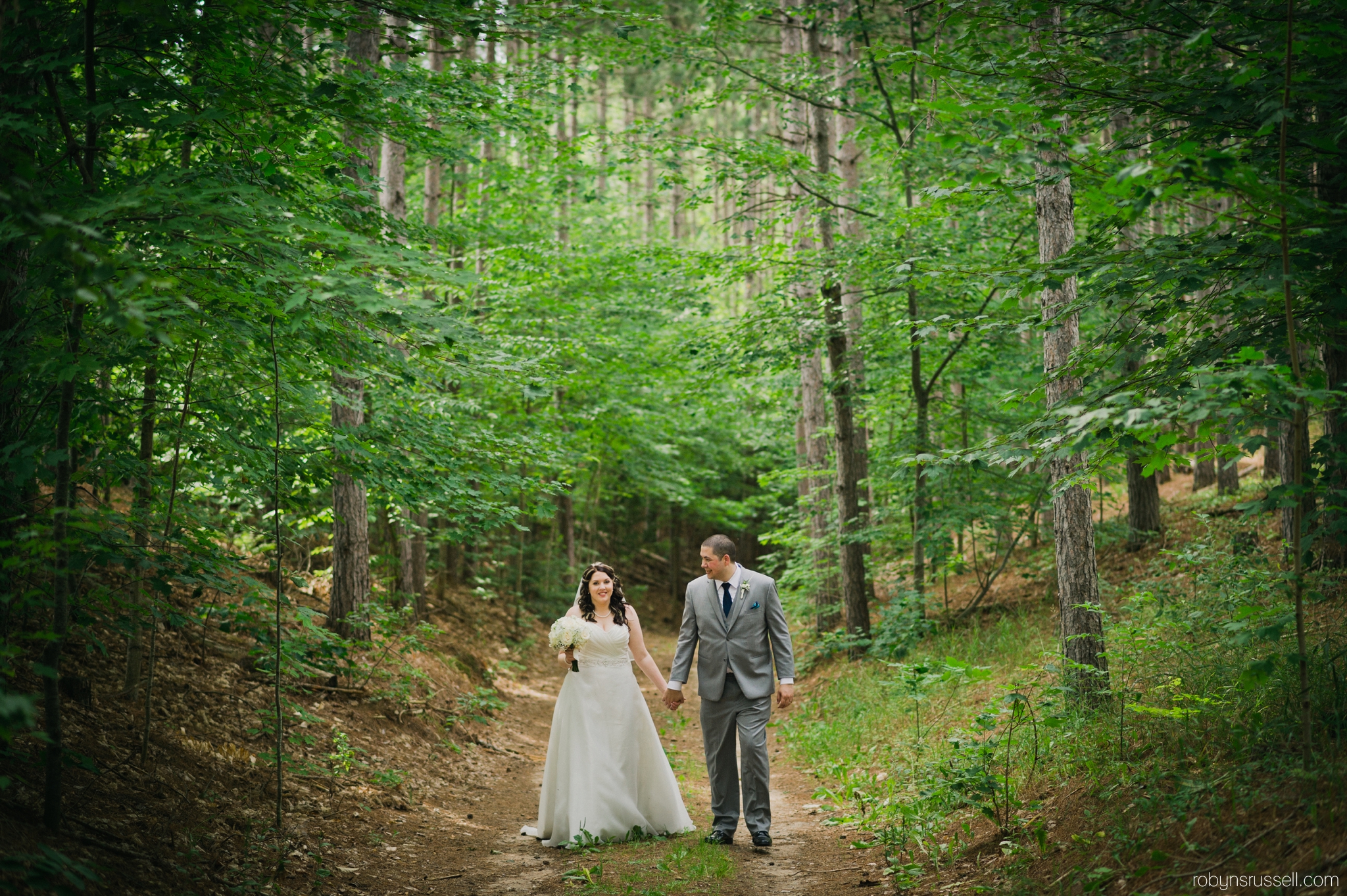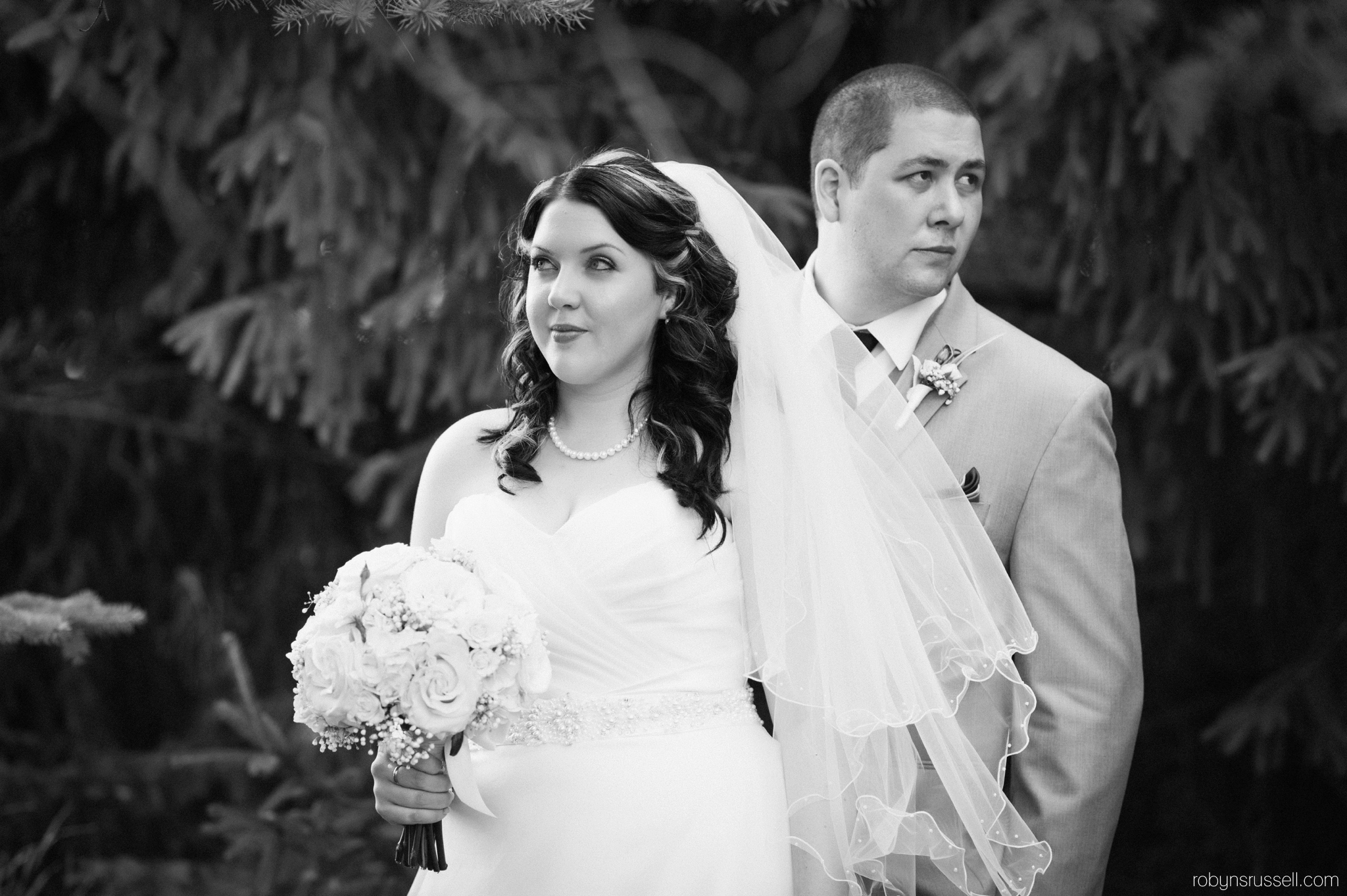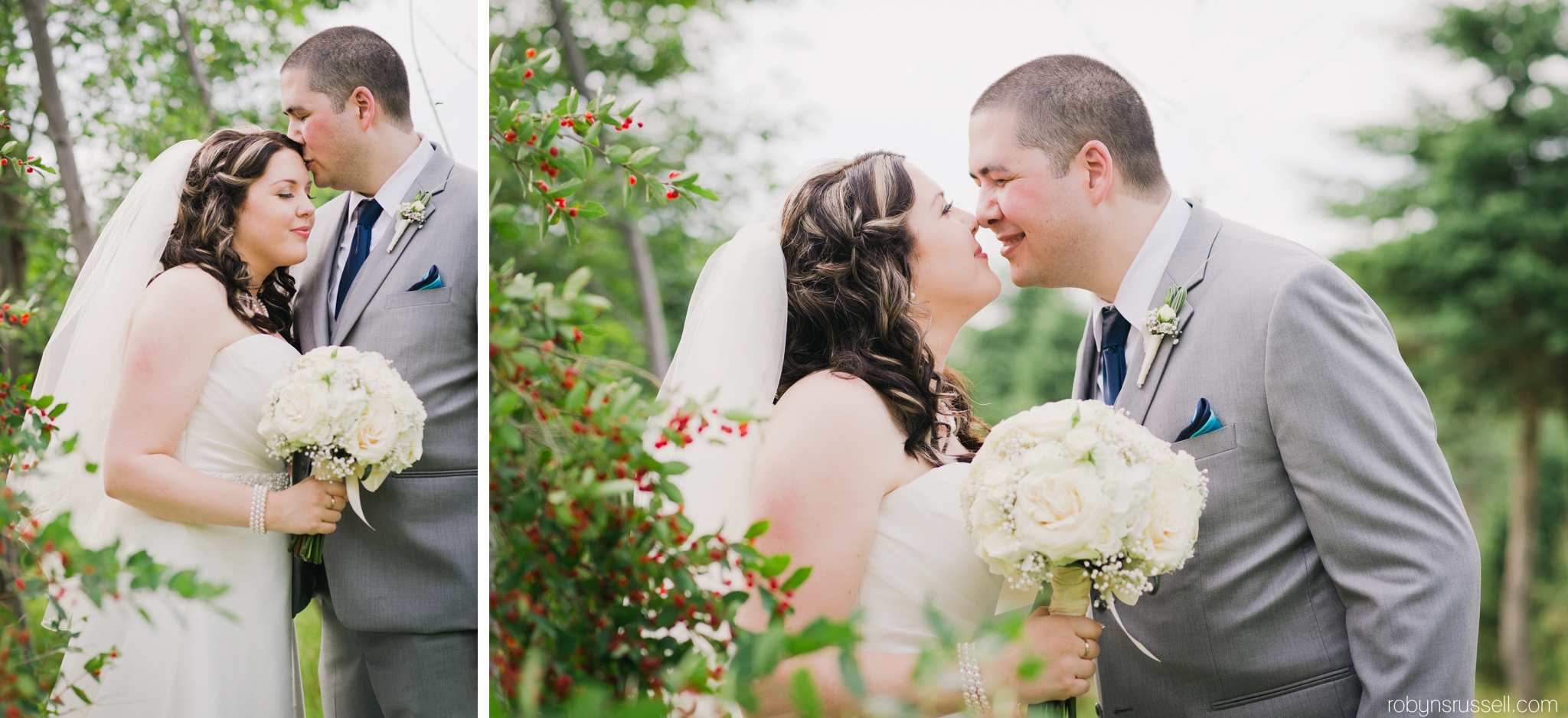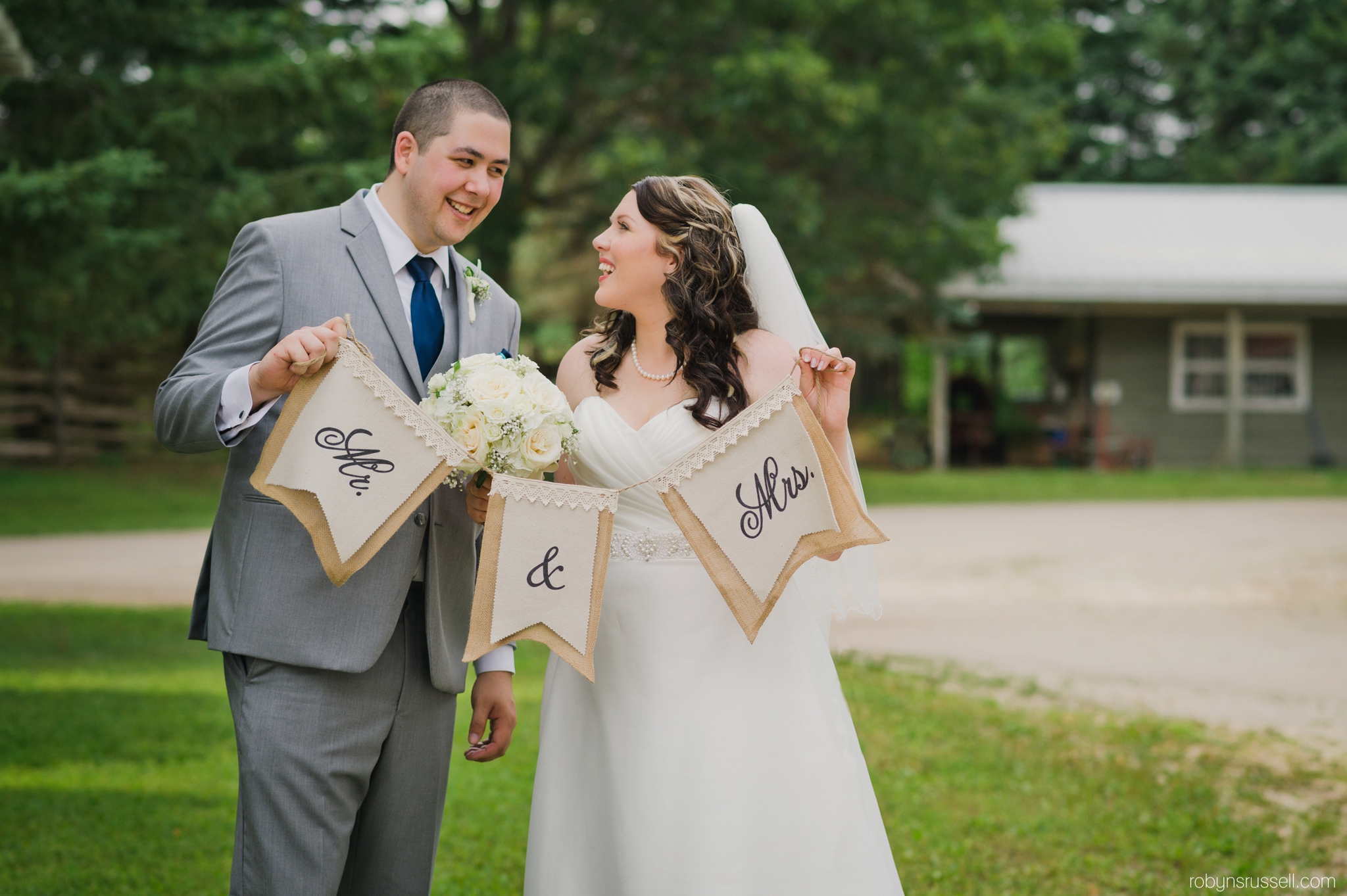 Another thing I gotta mention before I let you continue viewing photos was their colour scheme. Not only is the light inside Drysdale's tent beautiful, their blue and white colour scheme landed to an amazing palette that was a feast for the eyes. They paid so much attention to detail, which is always a dream to photograph, so I might have gone a little overboard with my sharing. But I did warn them, I had a lot of photos to share. So, here's a few of my favourites as we enjoyed a wonderful reception and dinner together as guests and friends. I'm so glad AJ and James took a minute (once AJ changed into the most amazing dress I've ever seen) to have a few more photos done once the sun set. AJ looked like a Greek goddess. She was truly a sight for sore eyes and James, you looked so handsome. I forgot how tall you were! I didn't get one "short" joke all day! I'd say that was a good day indeed ;)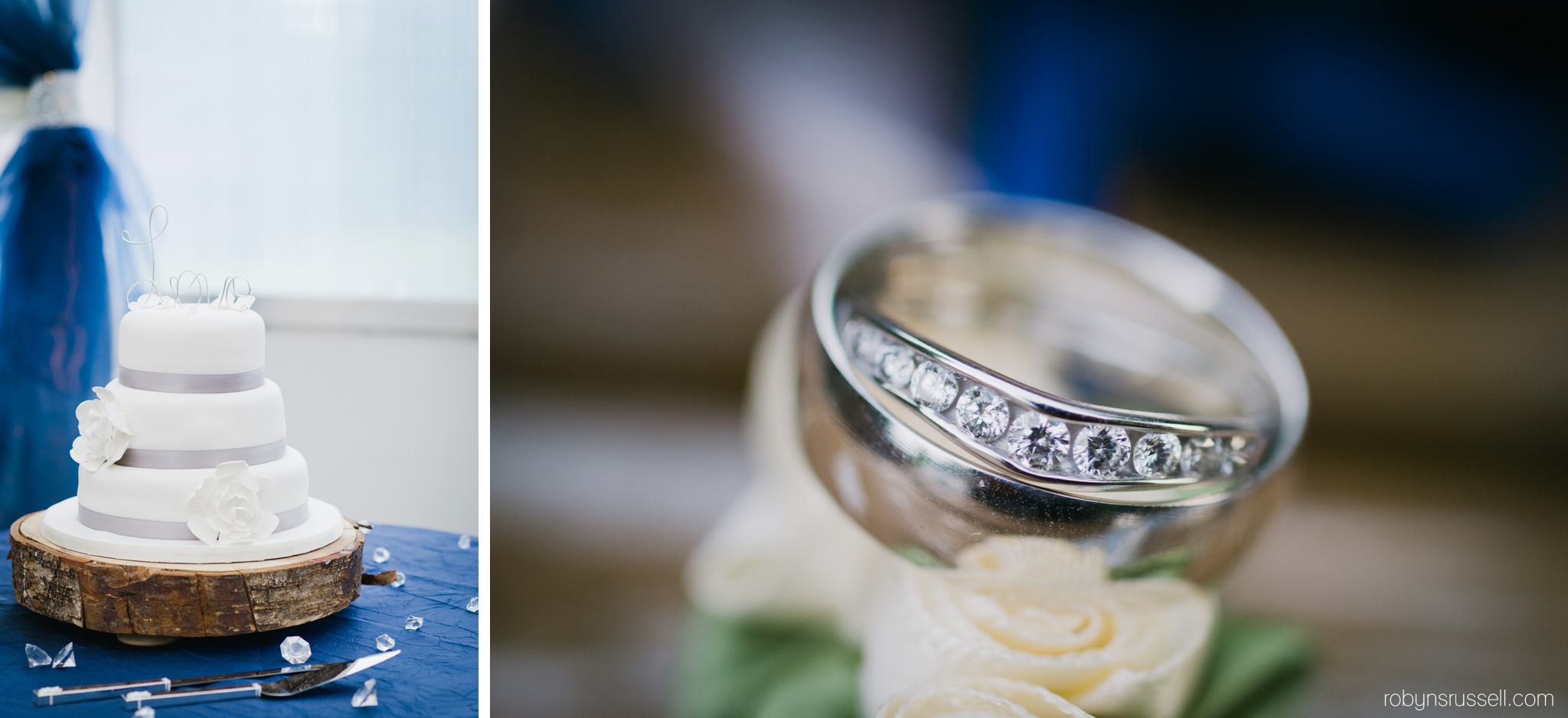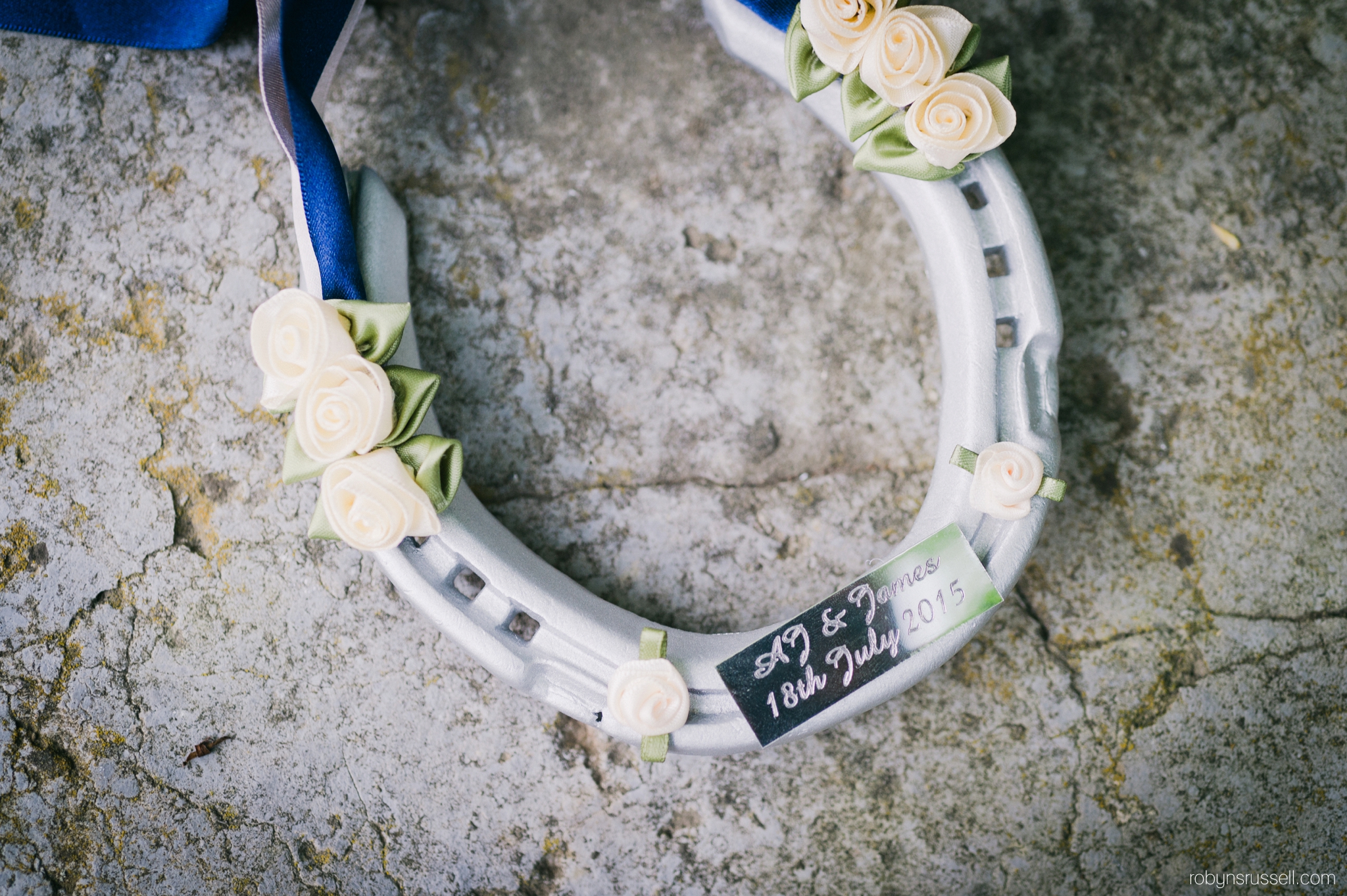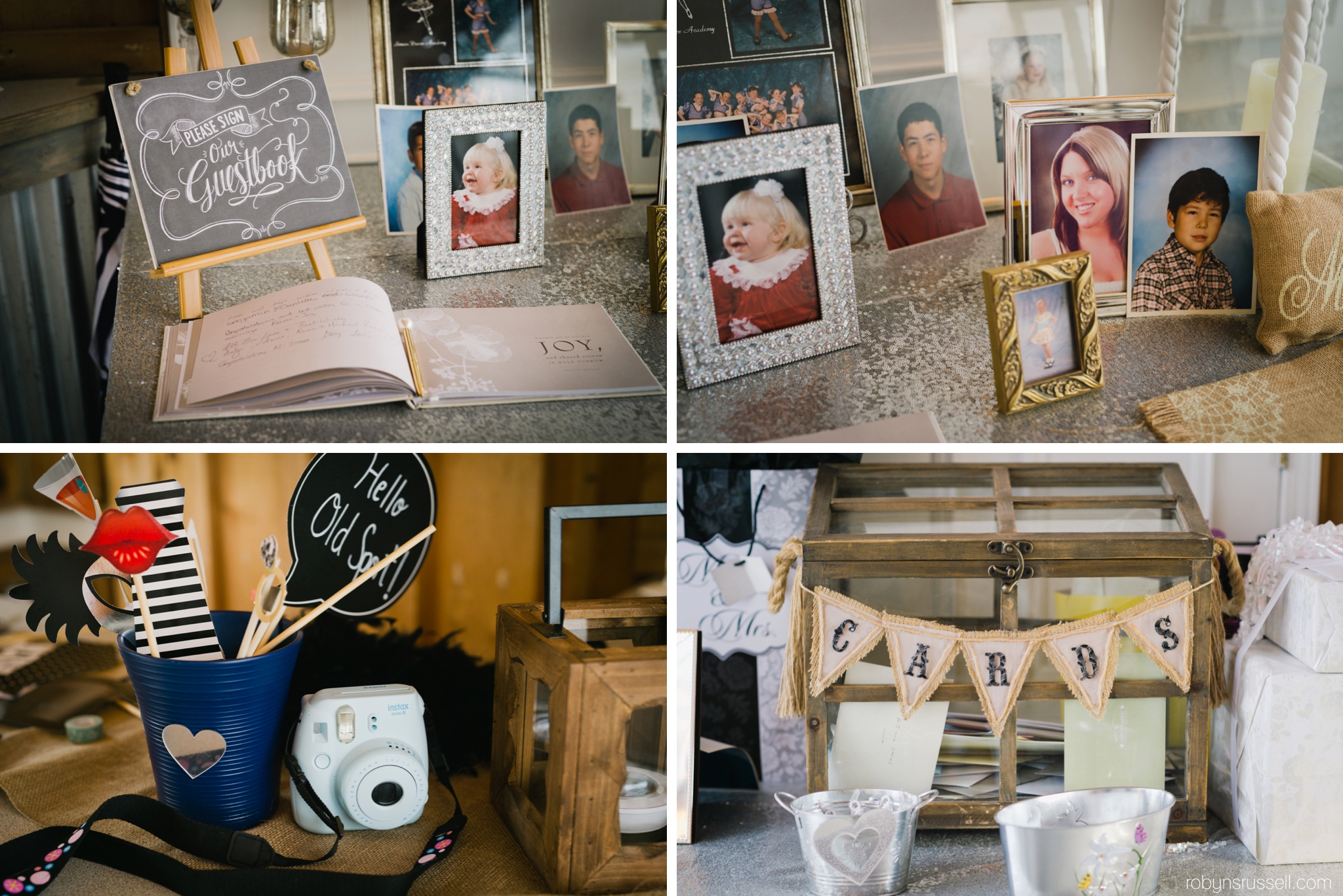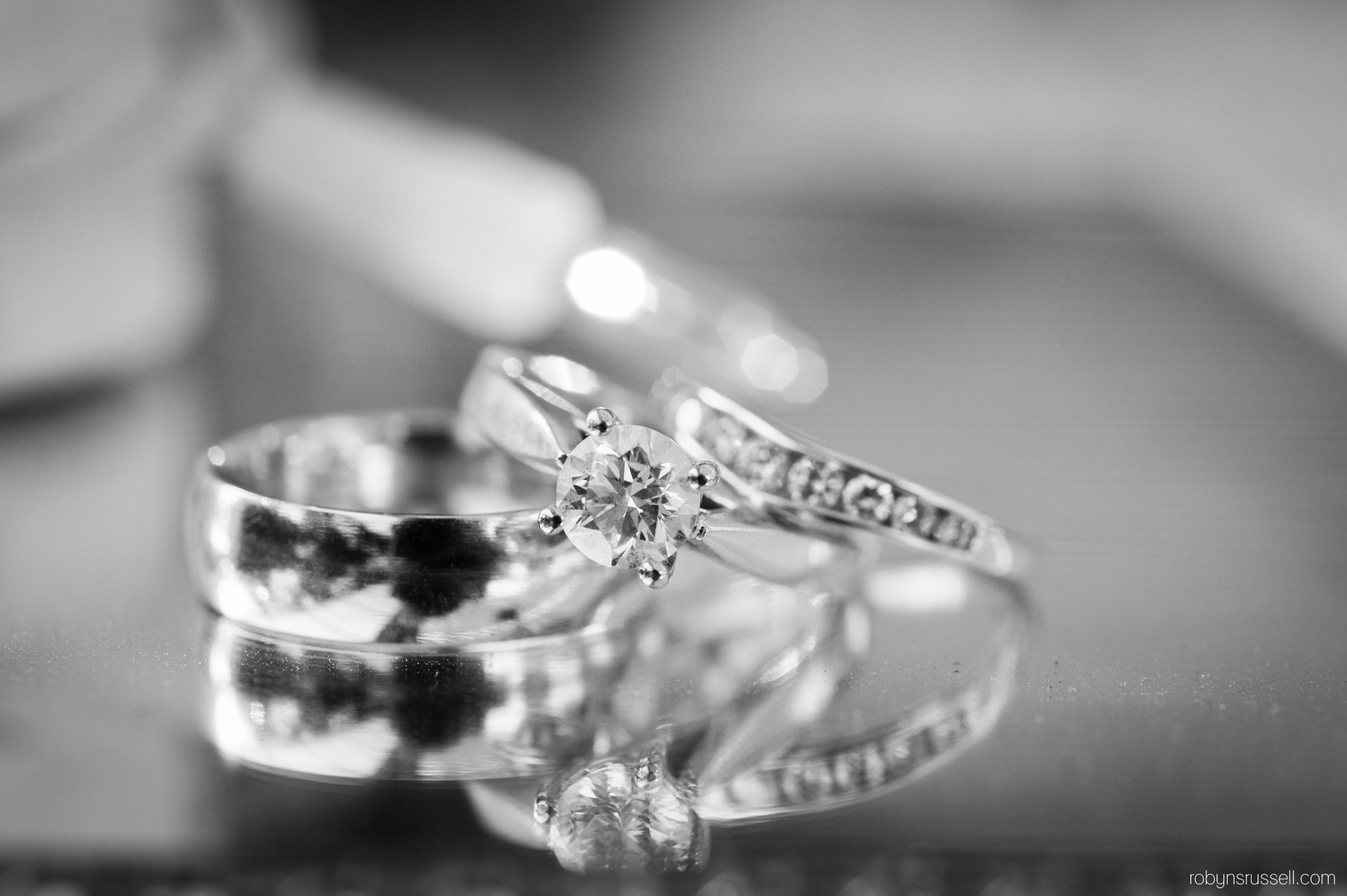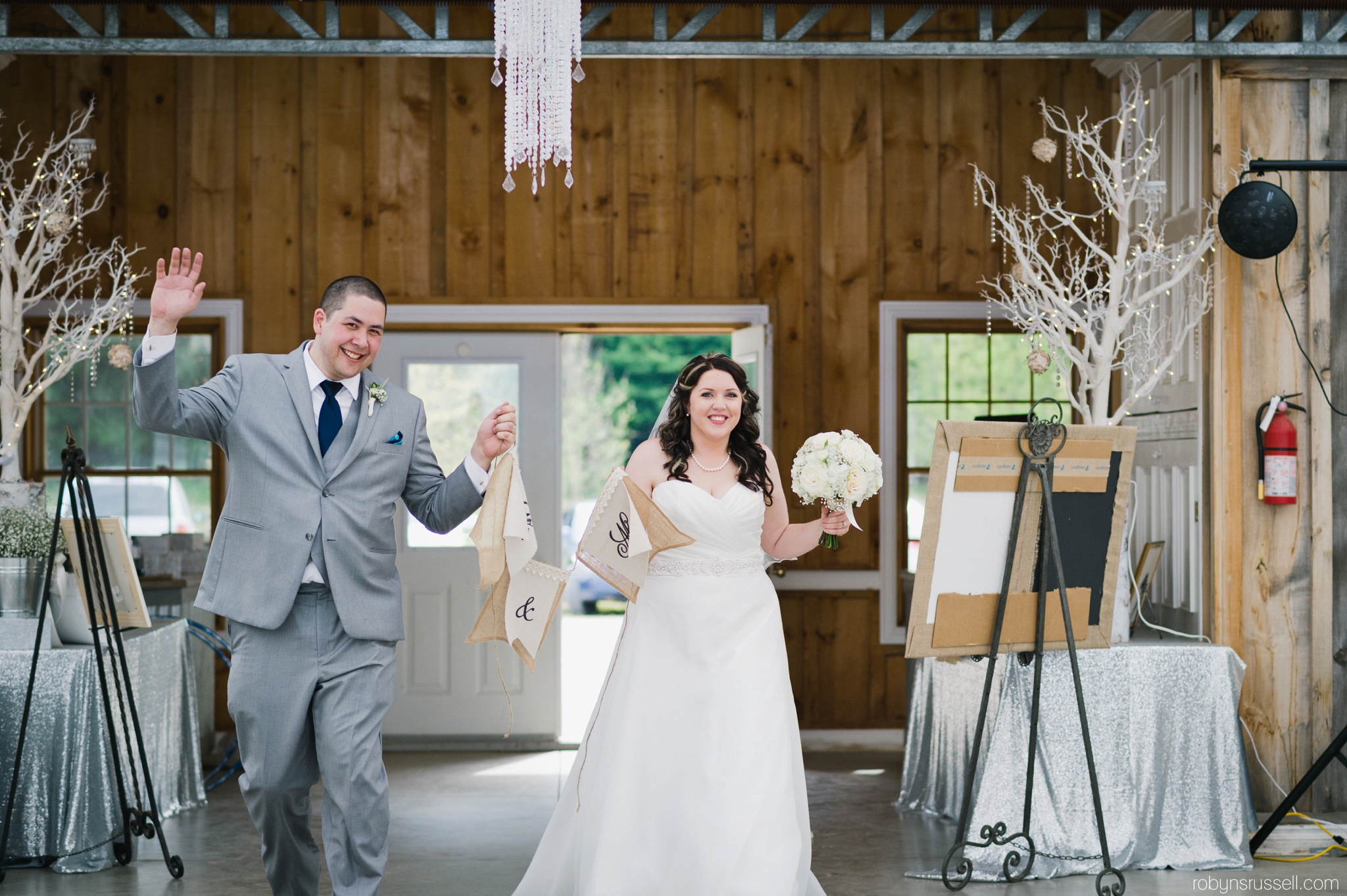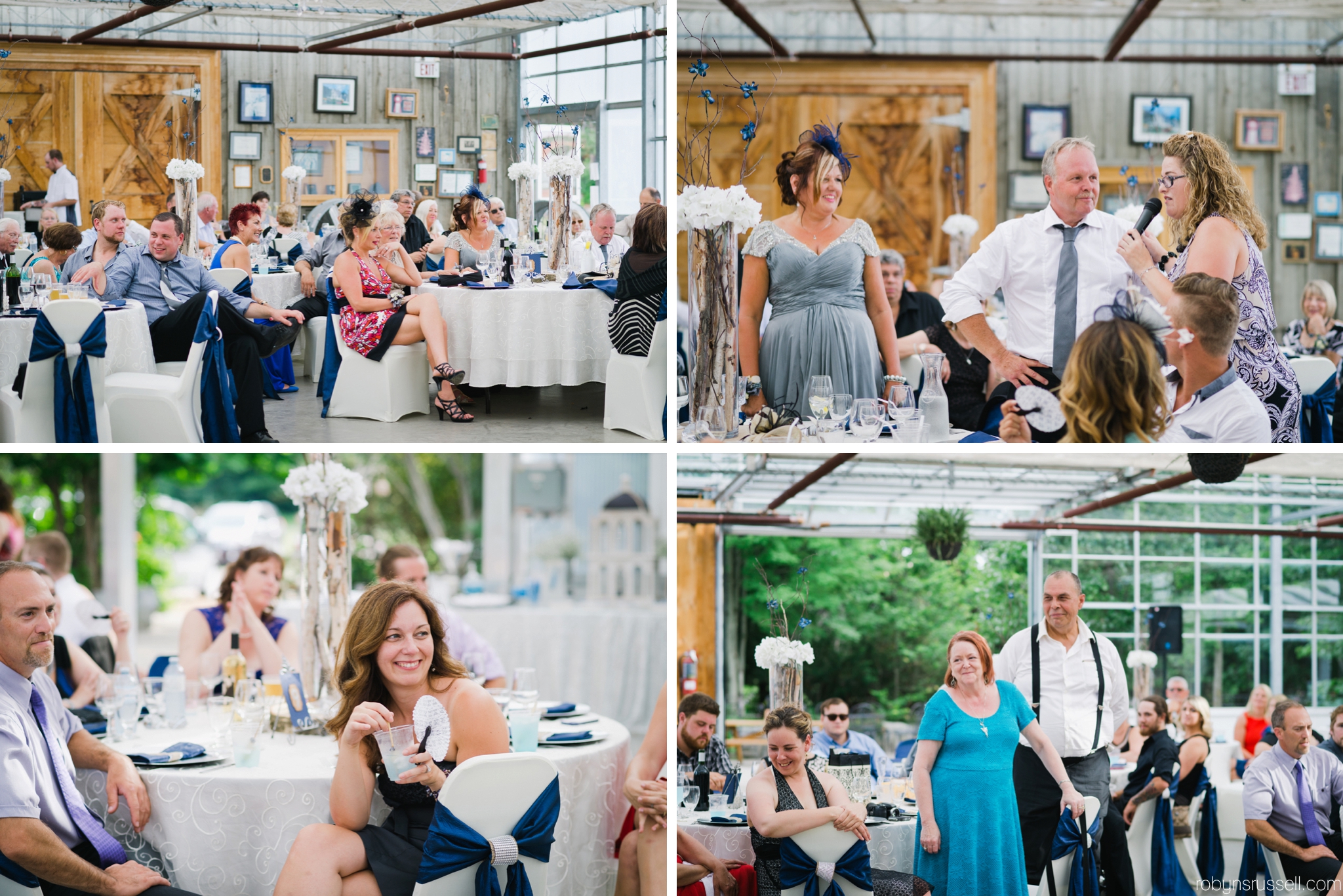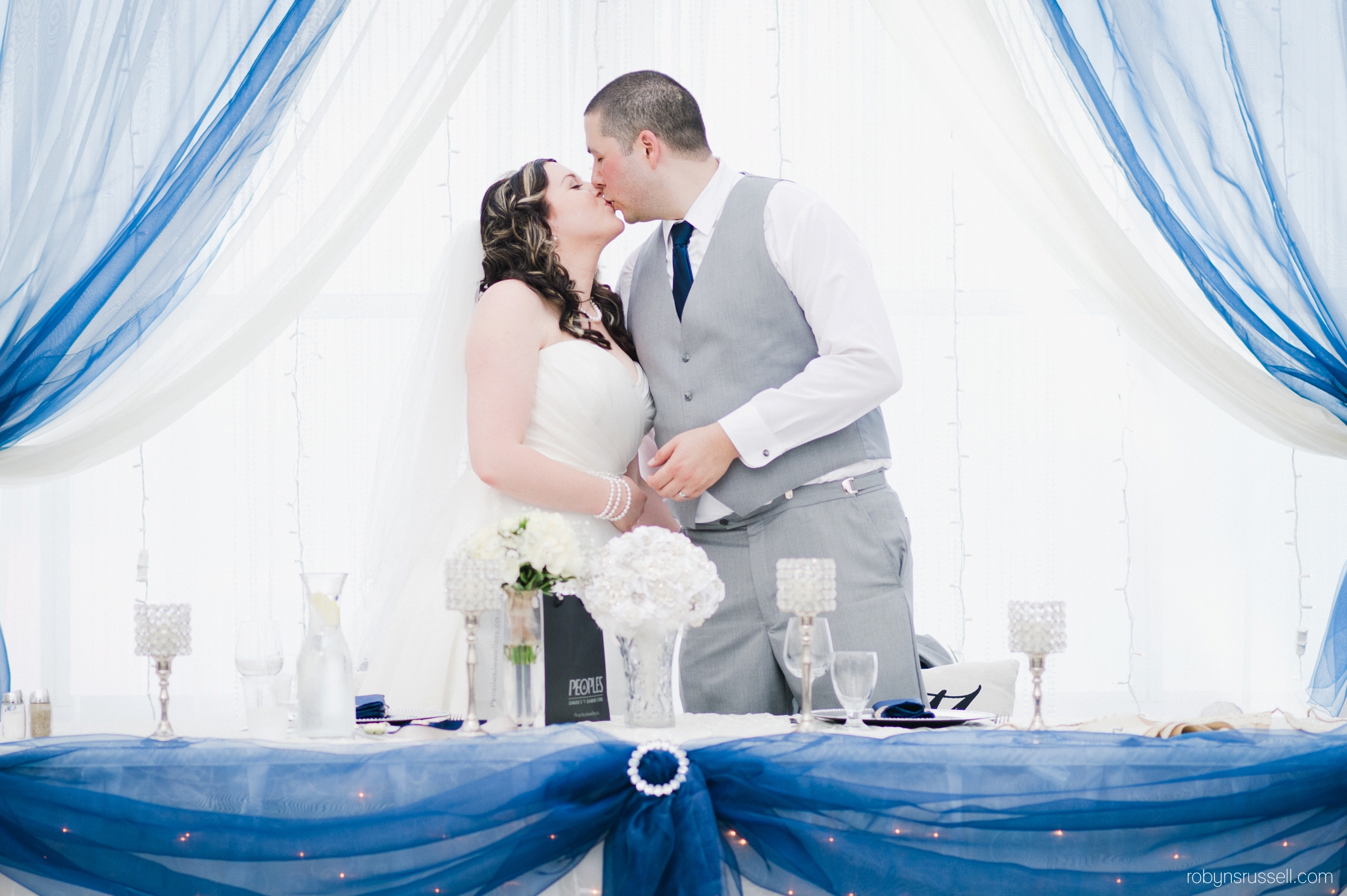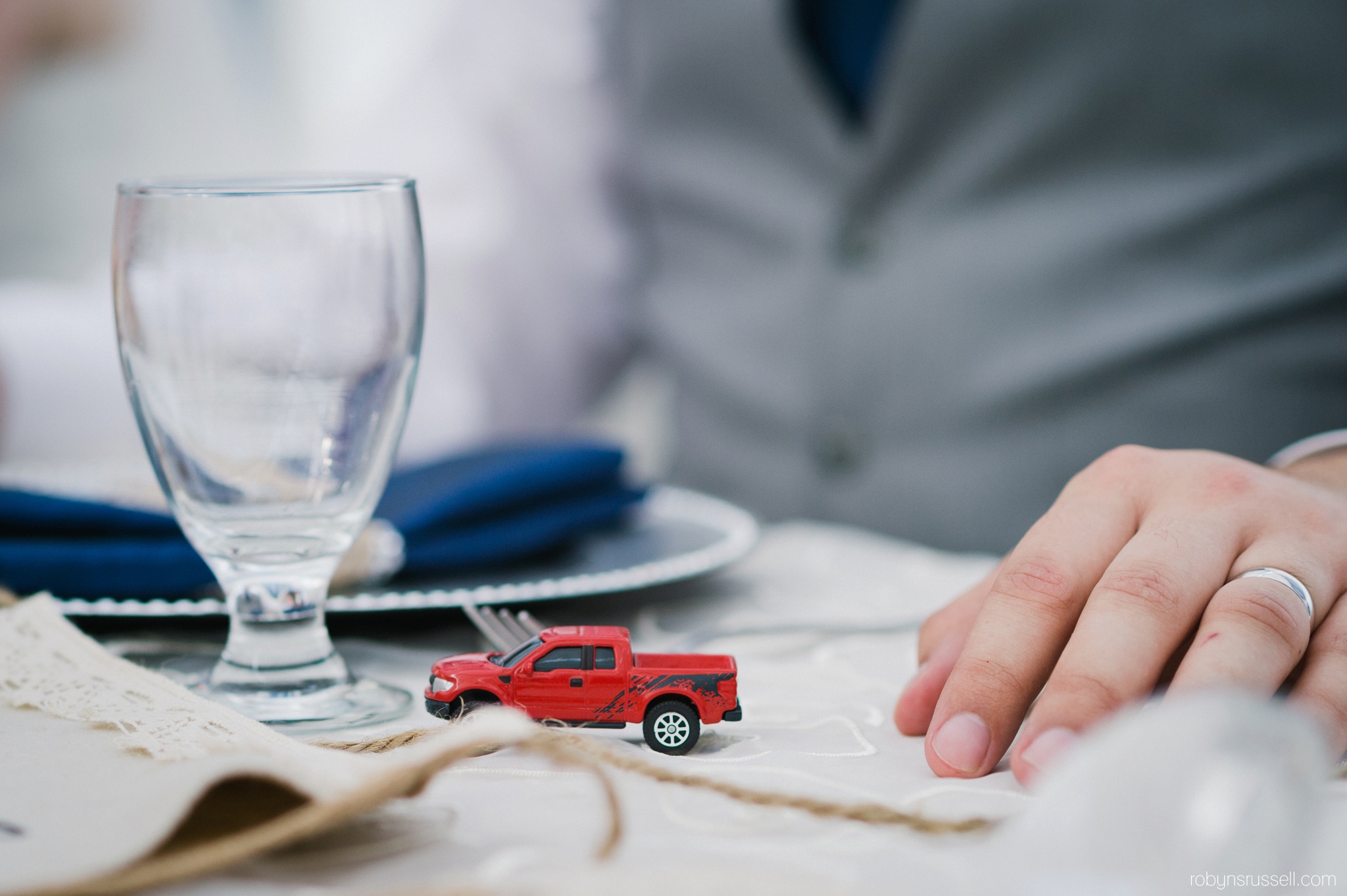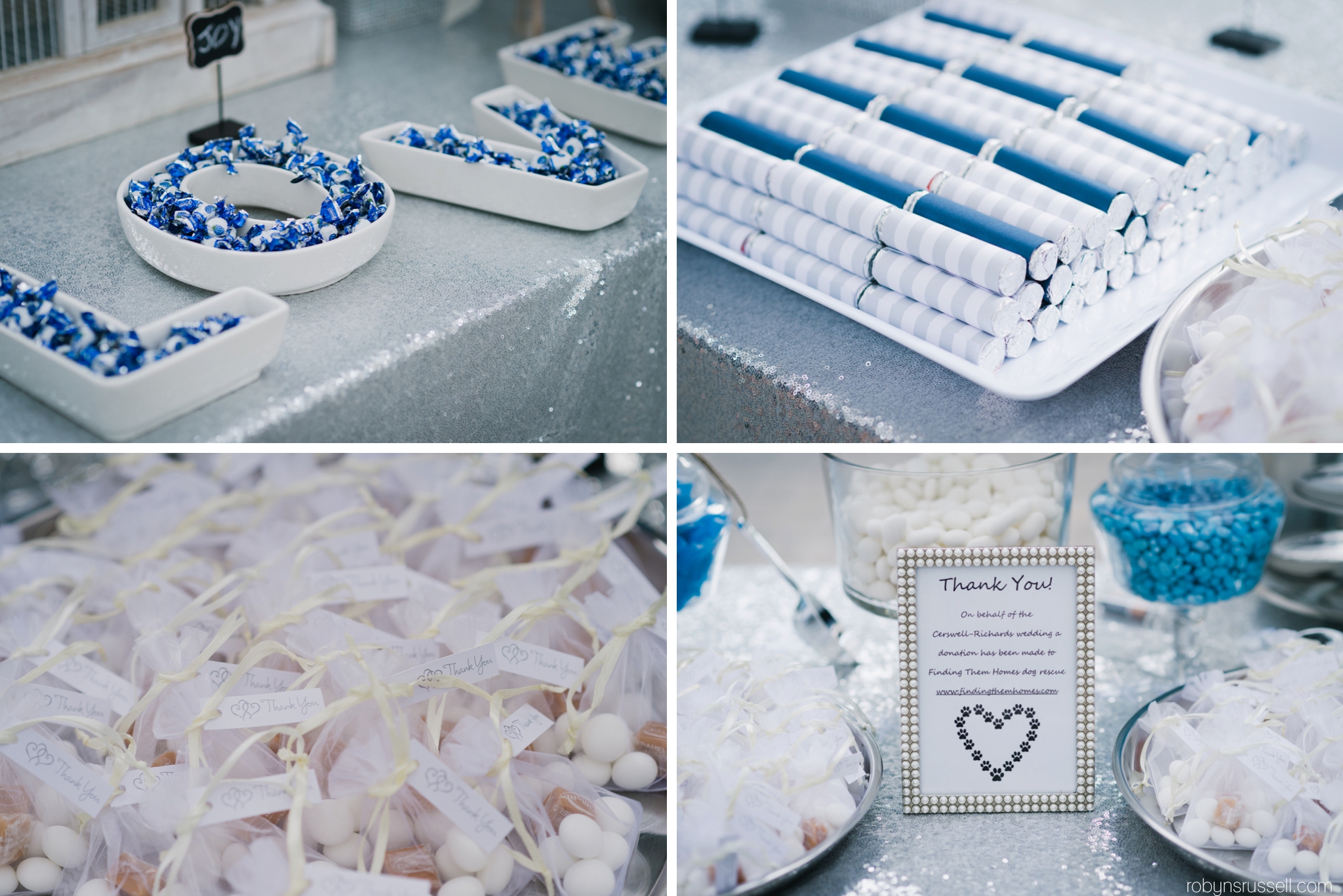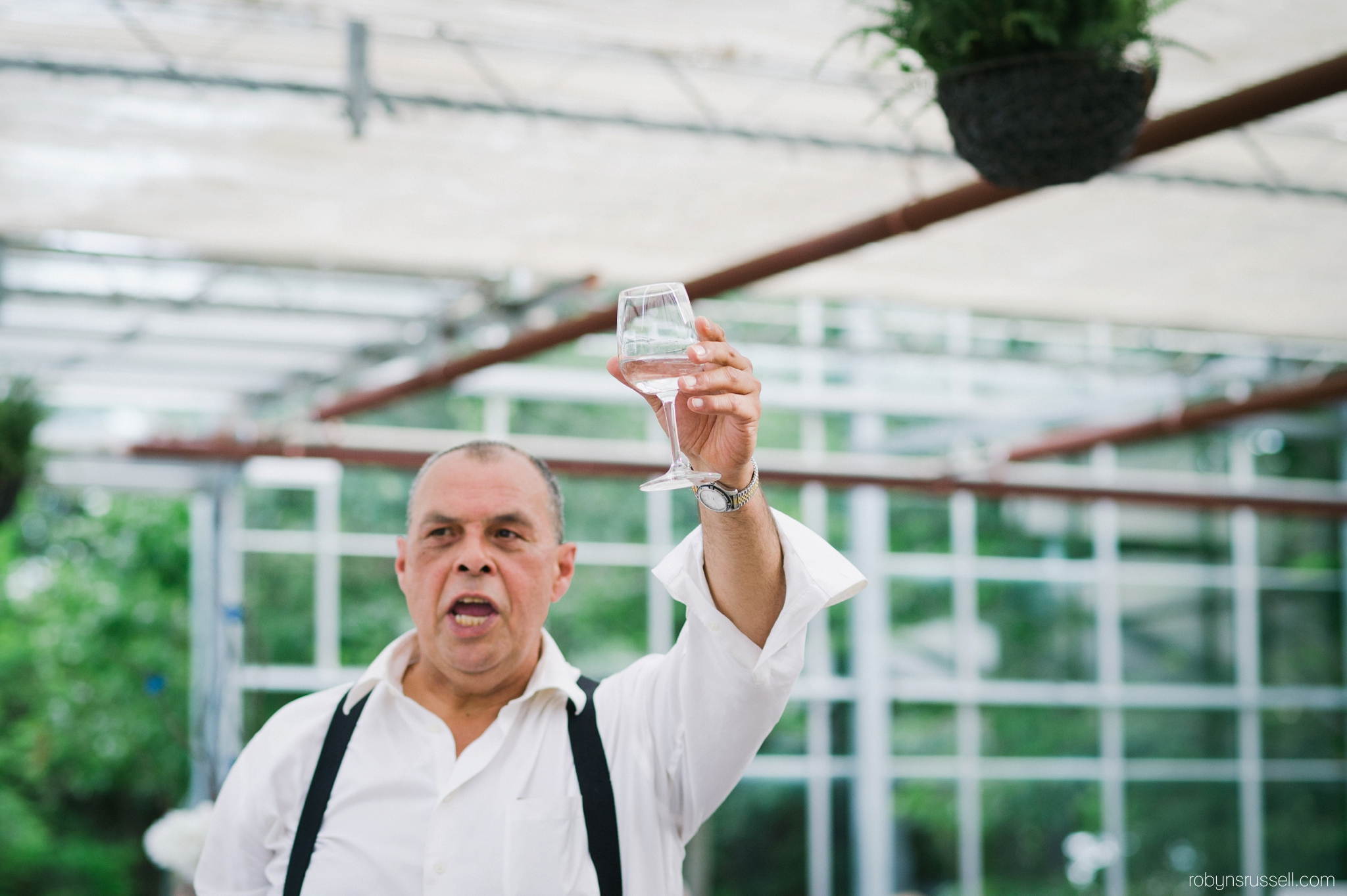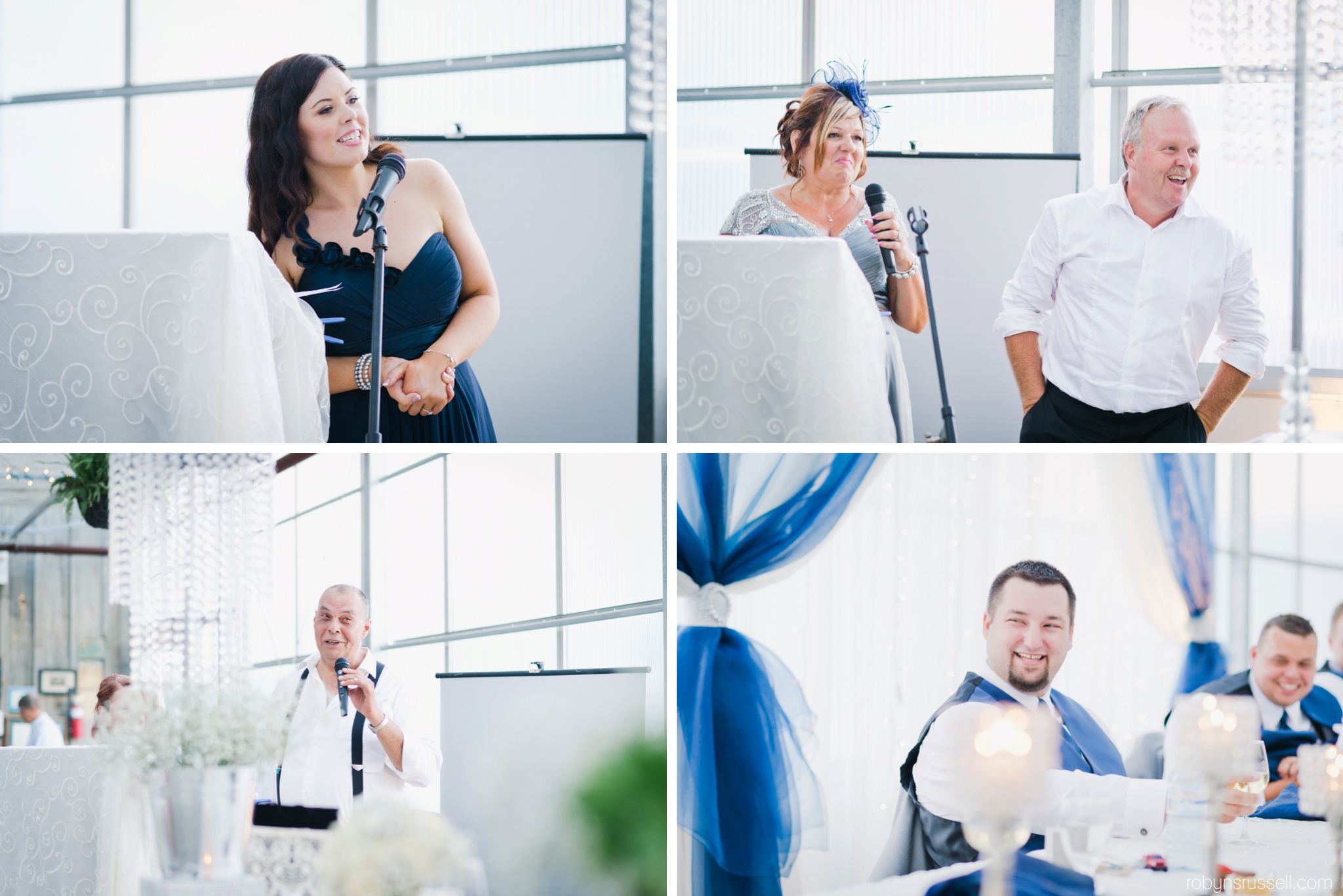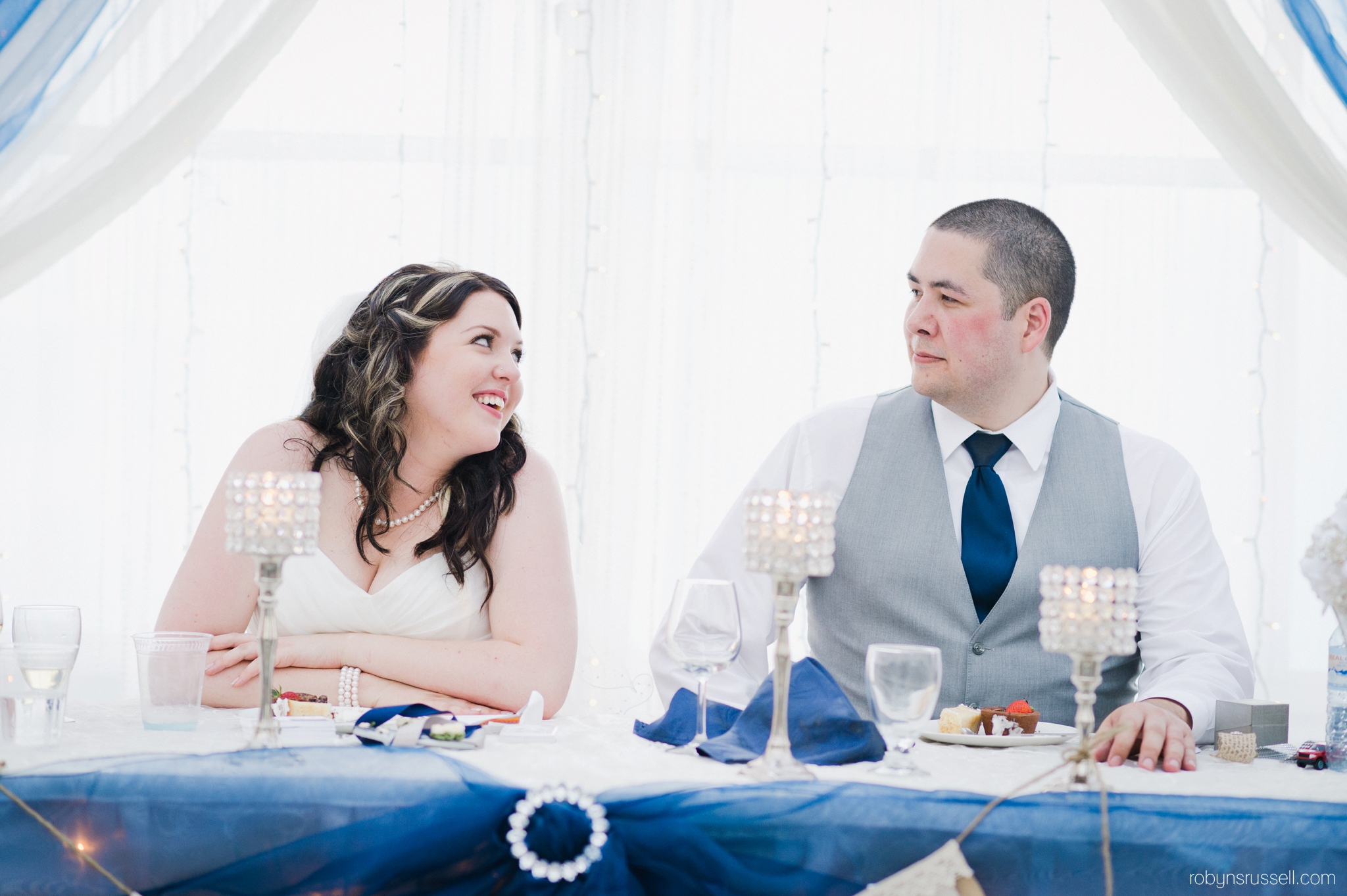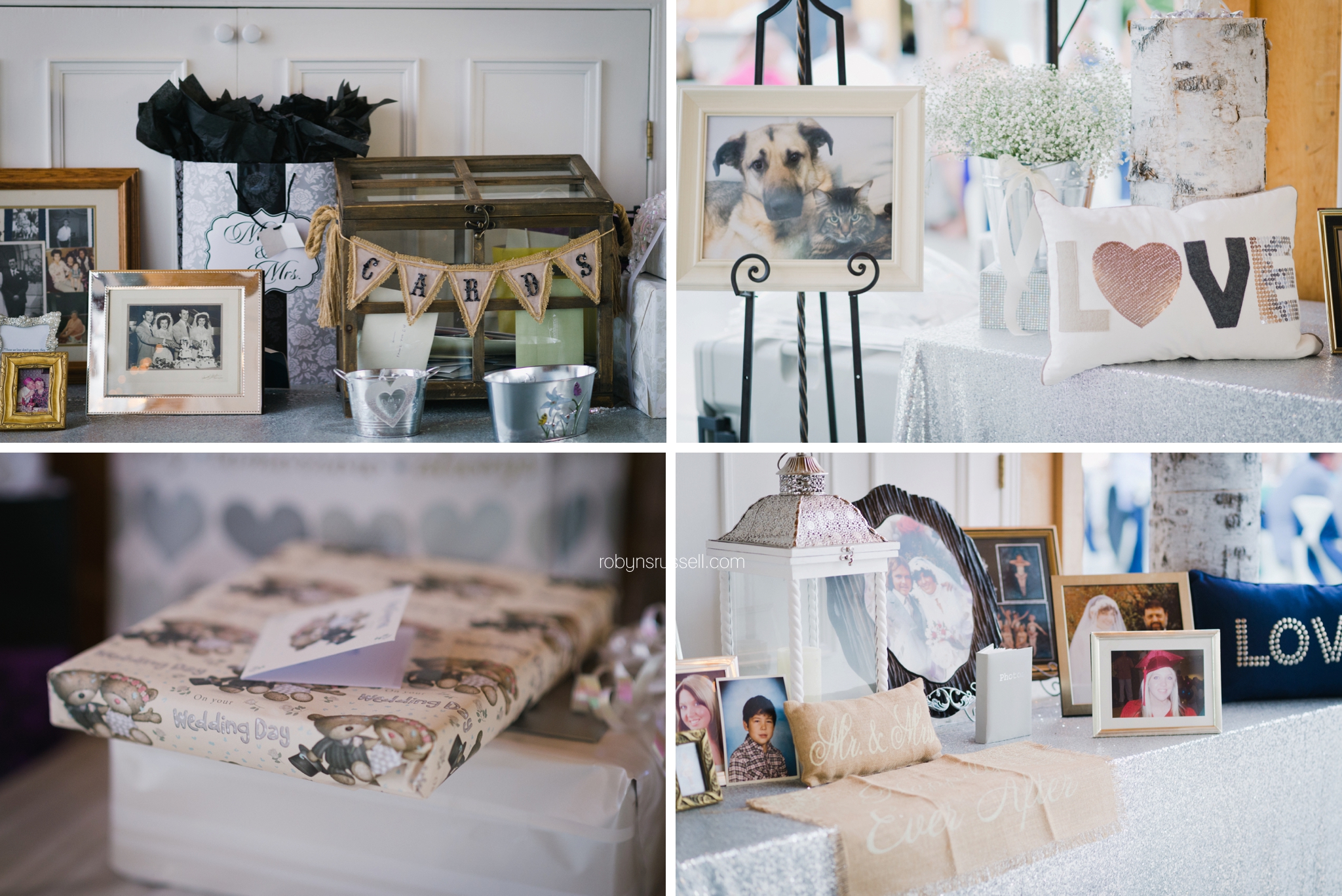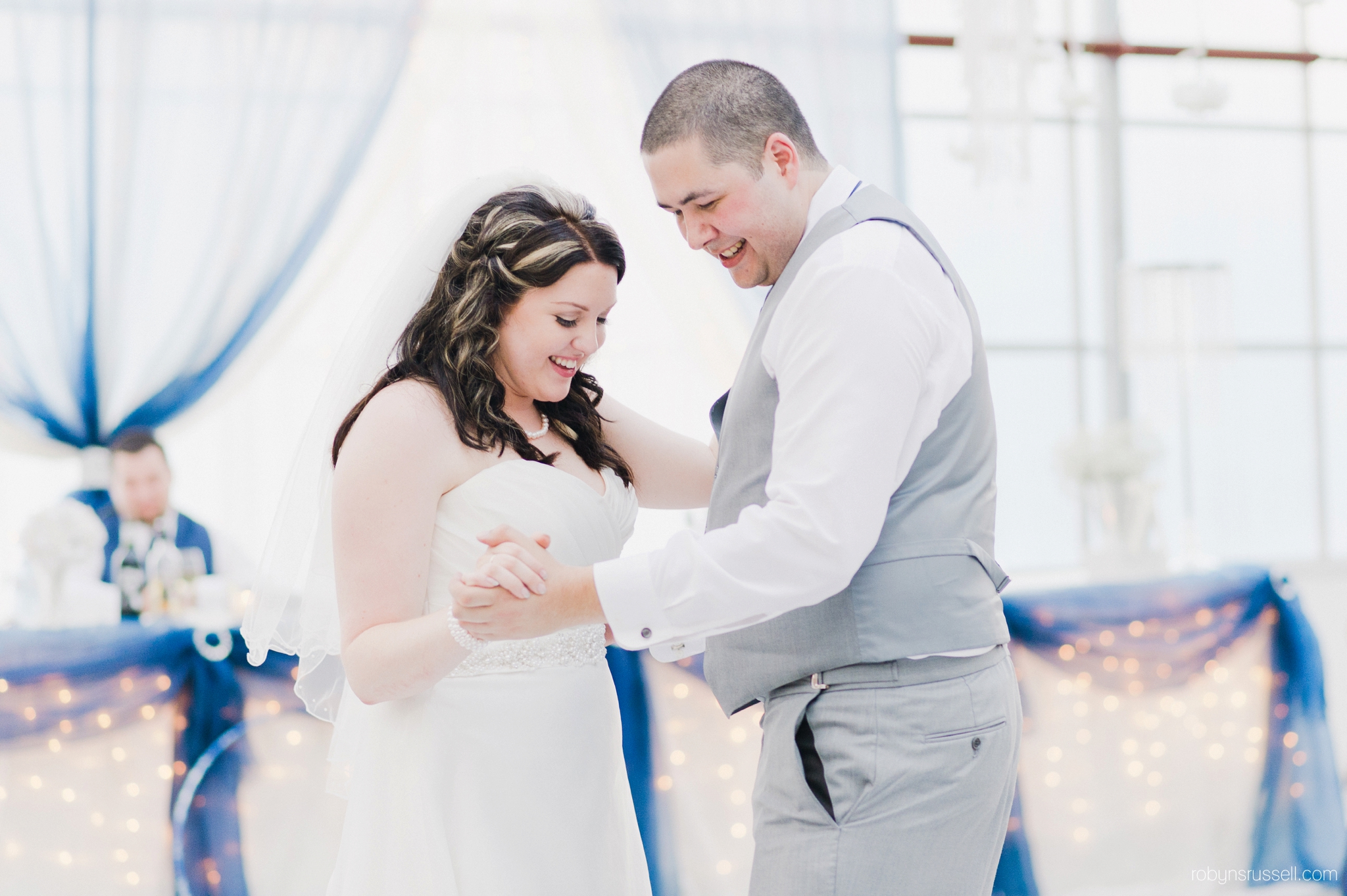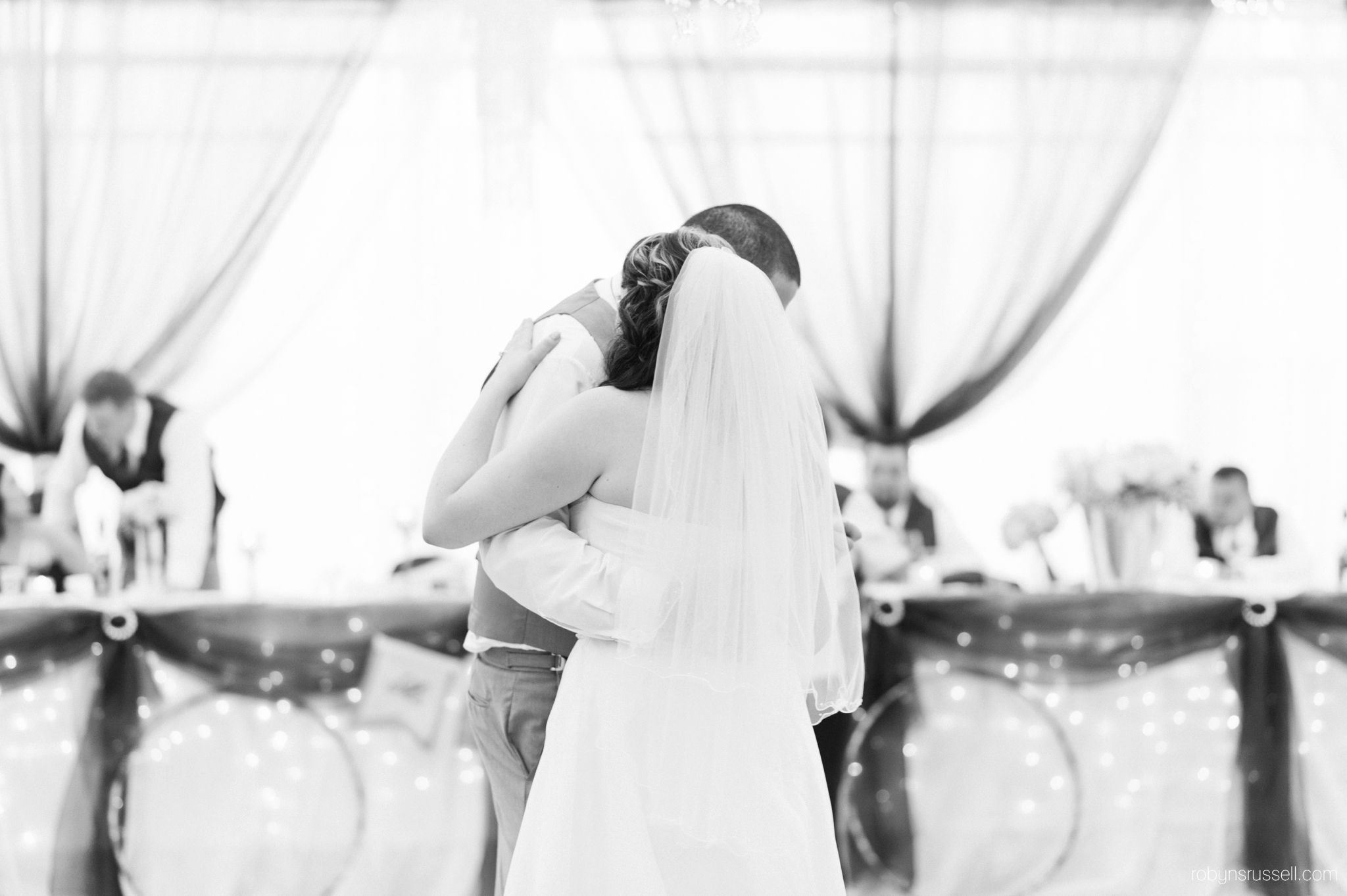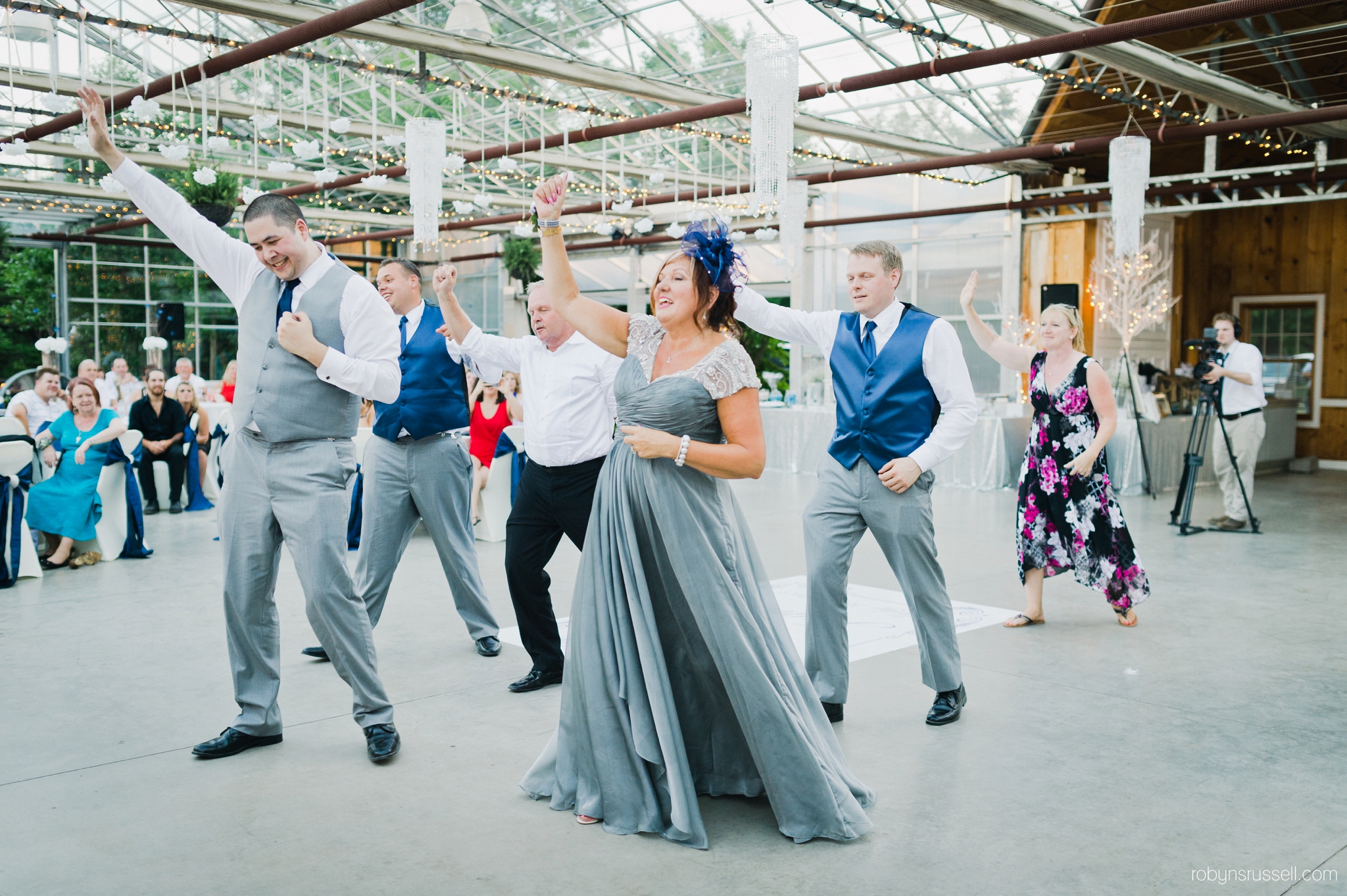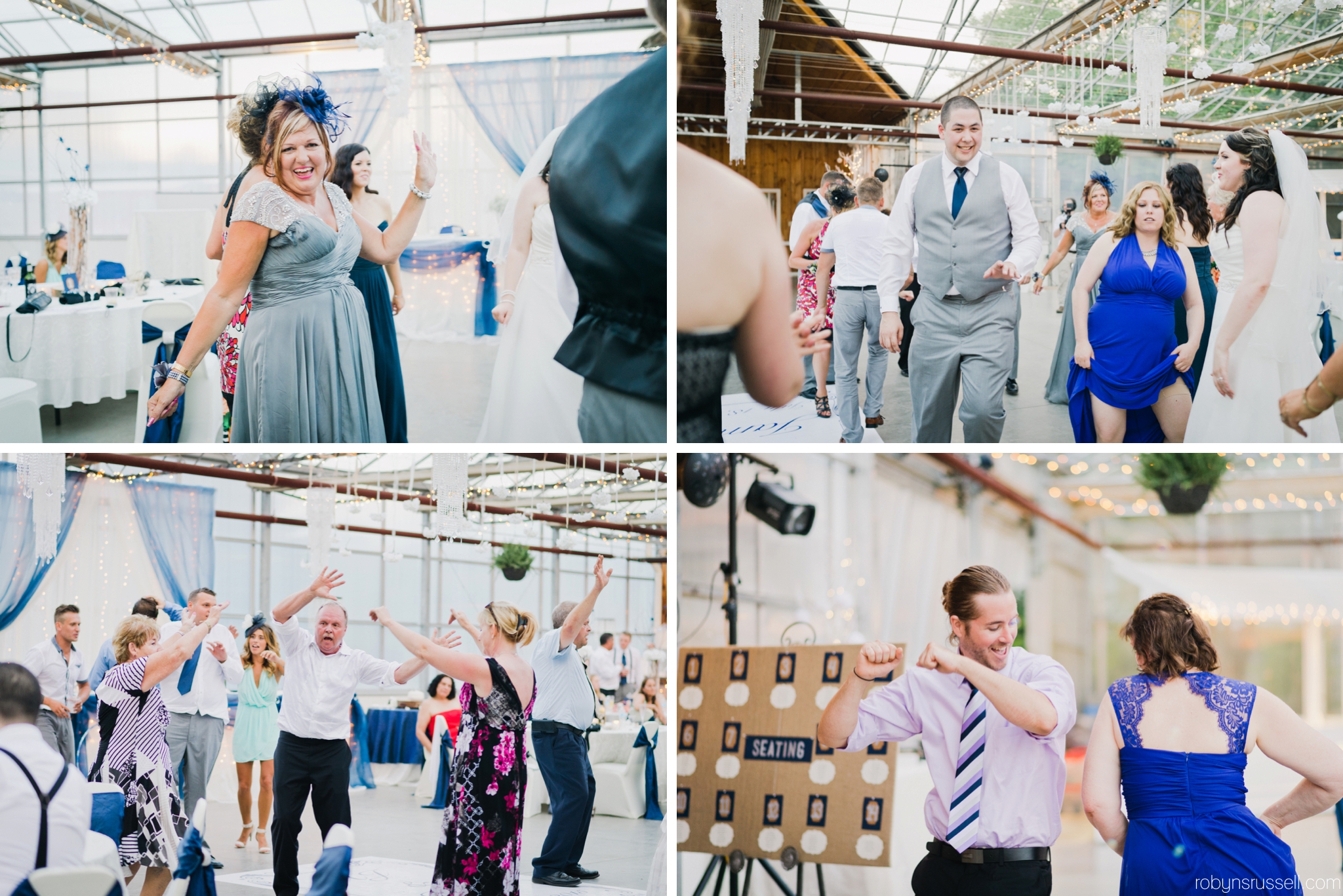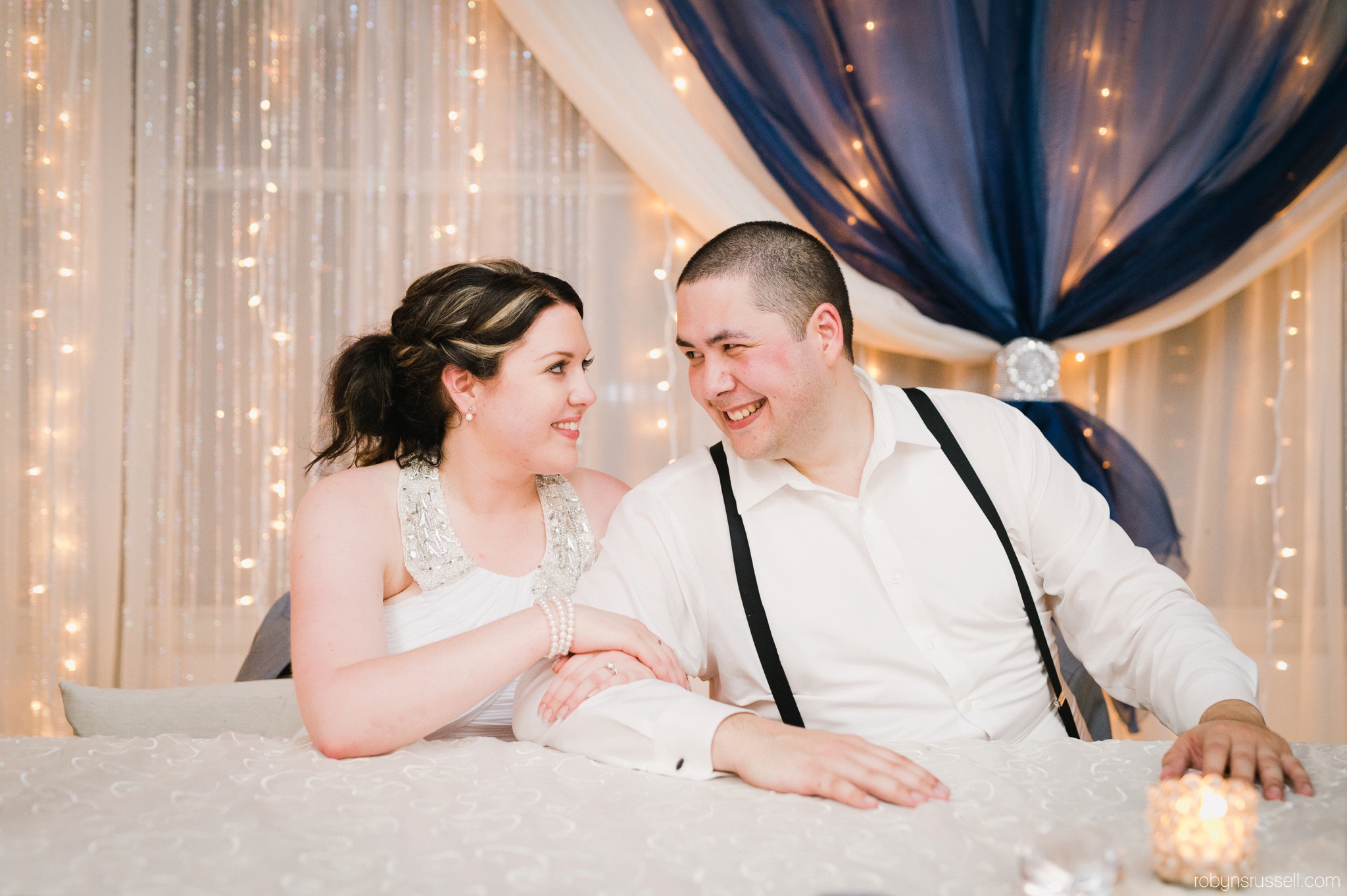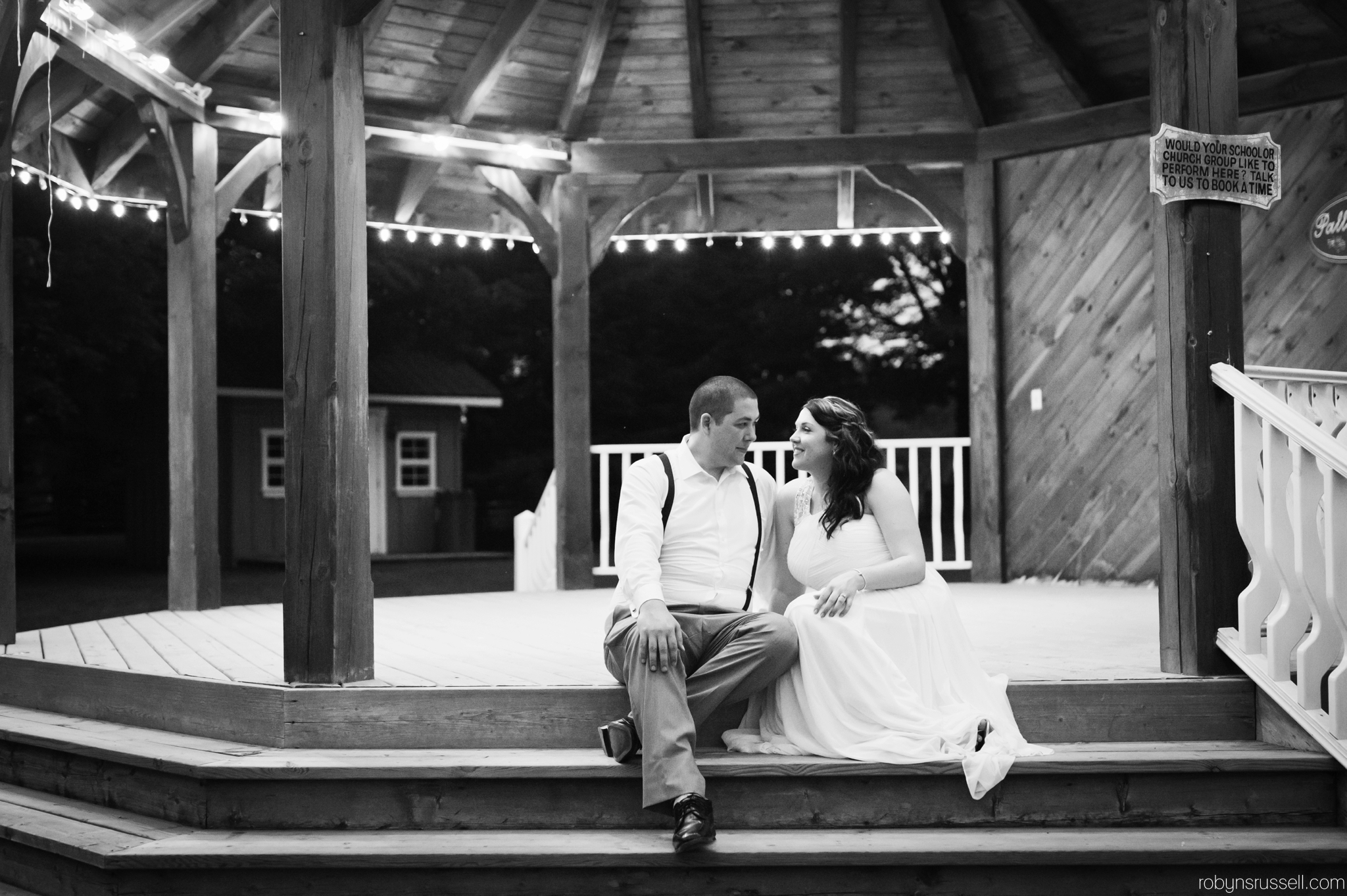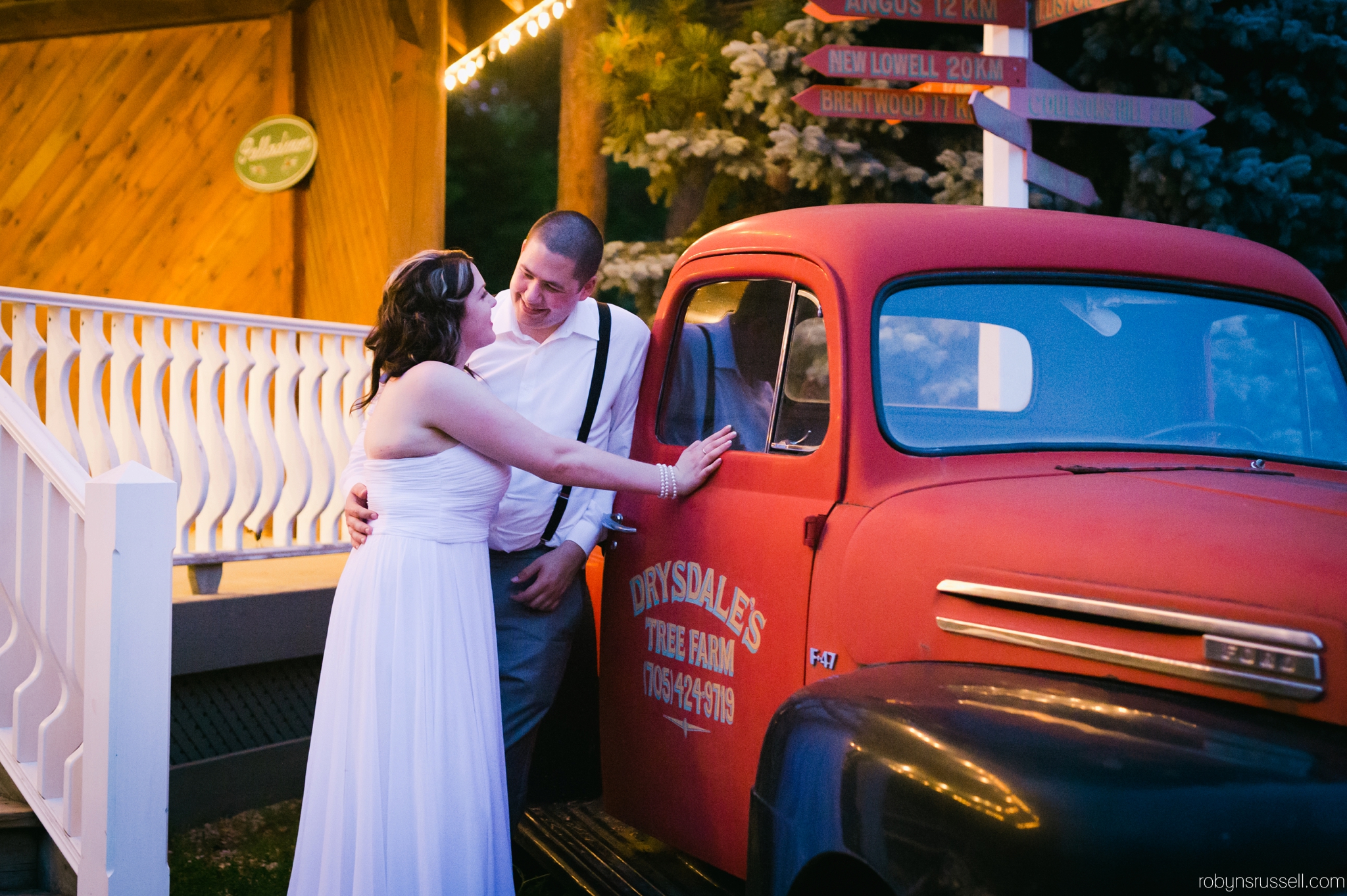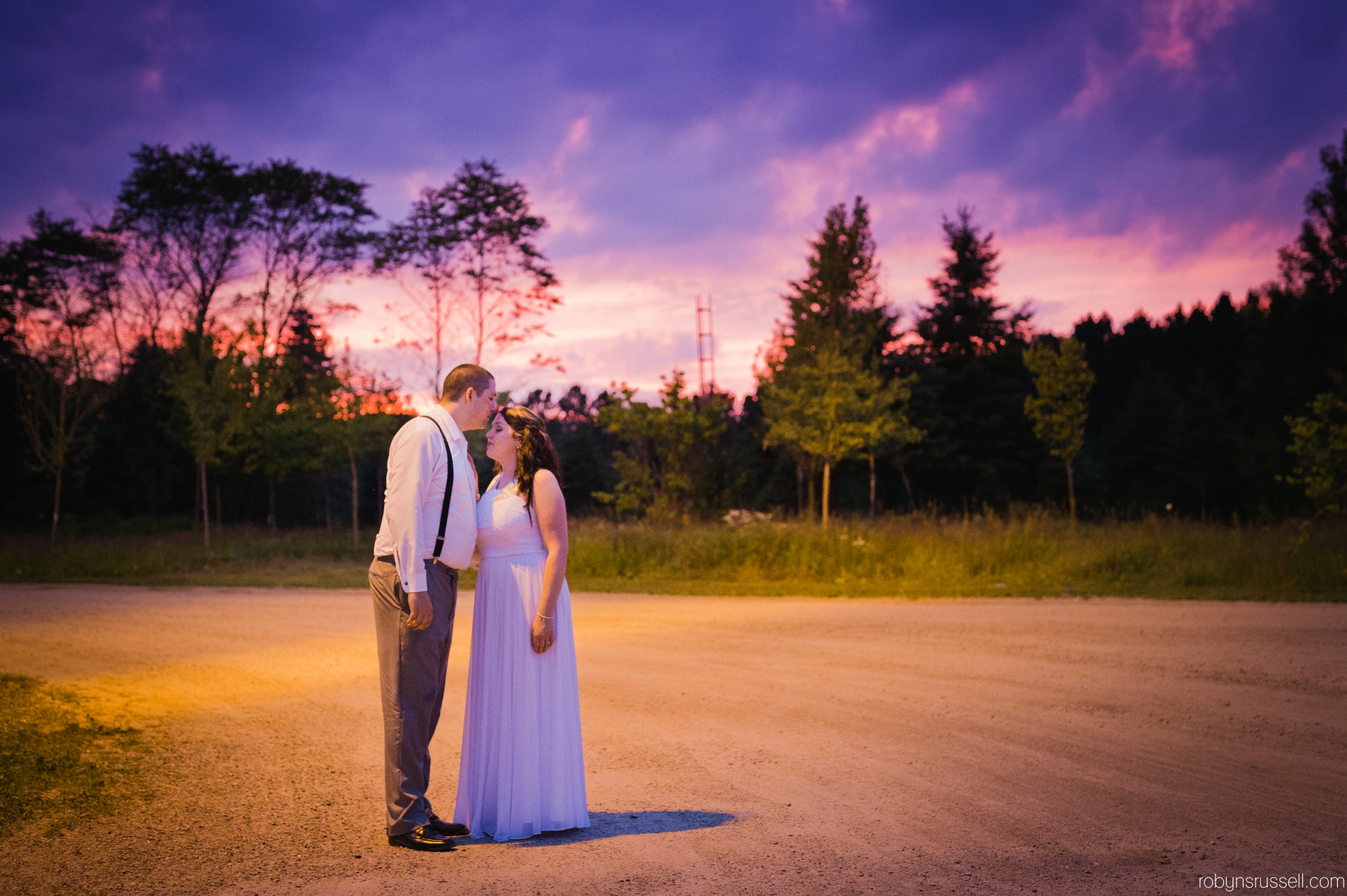 AJ and James, thank you for sharing your day with us. For letting us in. For being so loving. So welcoming. So patient. And so incredibly kind. I will not forget it nor will I forget the time I shared with you both. It was a true honour to witness your vows. I cannot wait to see what the world has in store for you going forward. Robyn xo