When Nadeem called me telling me that he was planning to propose to his girlfriend Farrah, I couldn't be happier. I wanted to take it all in. New love. The feels. The nervous butterflies. Everything. Being able to witness someone's heartfelt proposal is such an honour. I can't tell you how happy I am that I get to share their proposal story. Say hello to Nadeem & Farrah!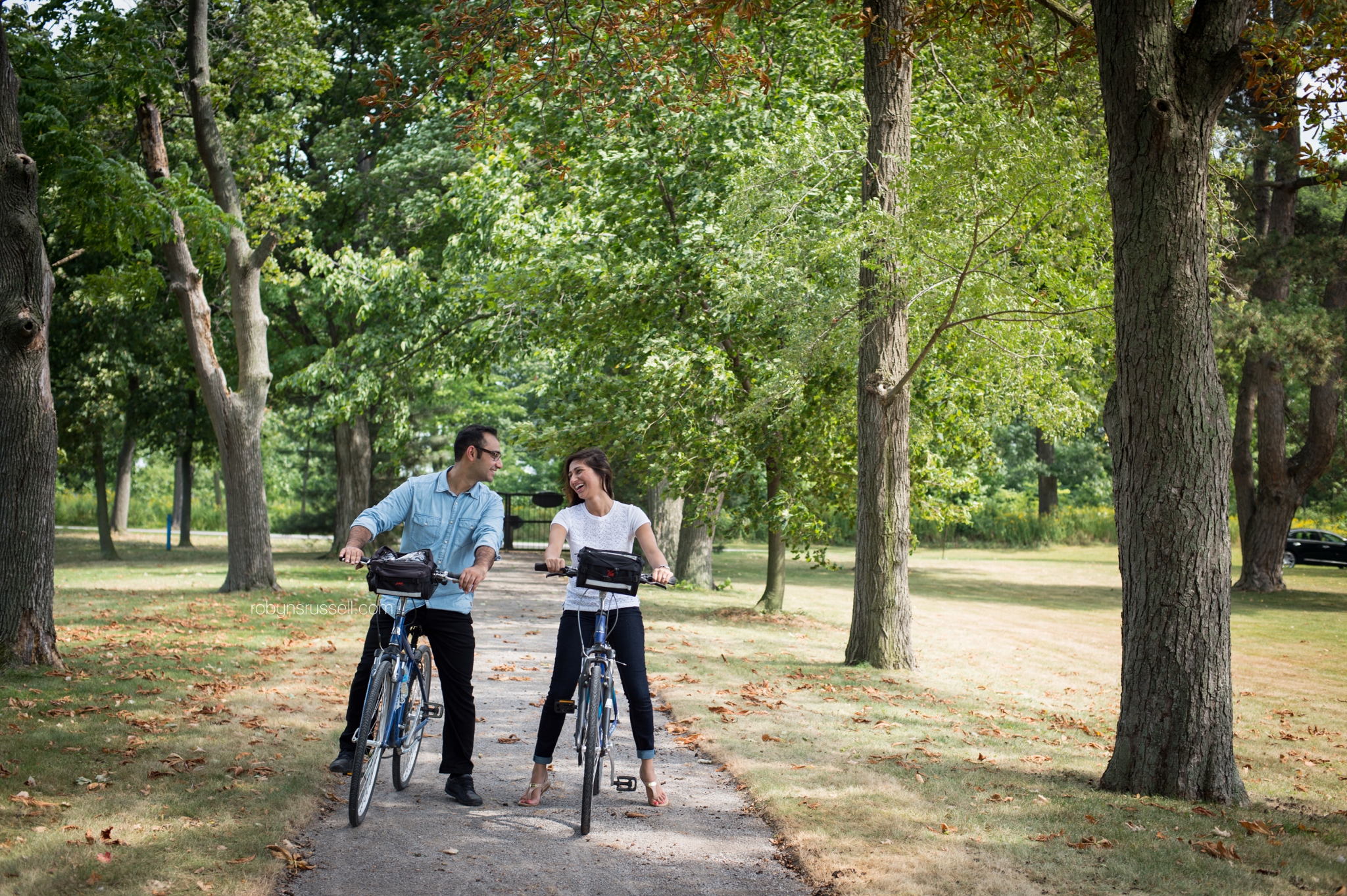 Of course, it was the hottest day of the year so far. Obviously. But that didn't stop the a thing. It was the day Nadeem planned to propose, rain or shine. And let me tell you, it rained and it shined. It was brilliant. It was also Farrah's birthday so it was an extra surprise for her. Needless to say, she was not suspecting a thing.
Here's how it went down. A beautiful picnic under a tent overlooking rows and rows of vineyards. A handmade book that Nadeem made for Farrah of his favourite photos of them as a couple. And a simple question.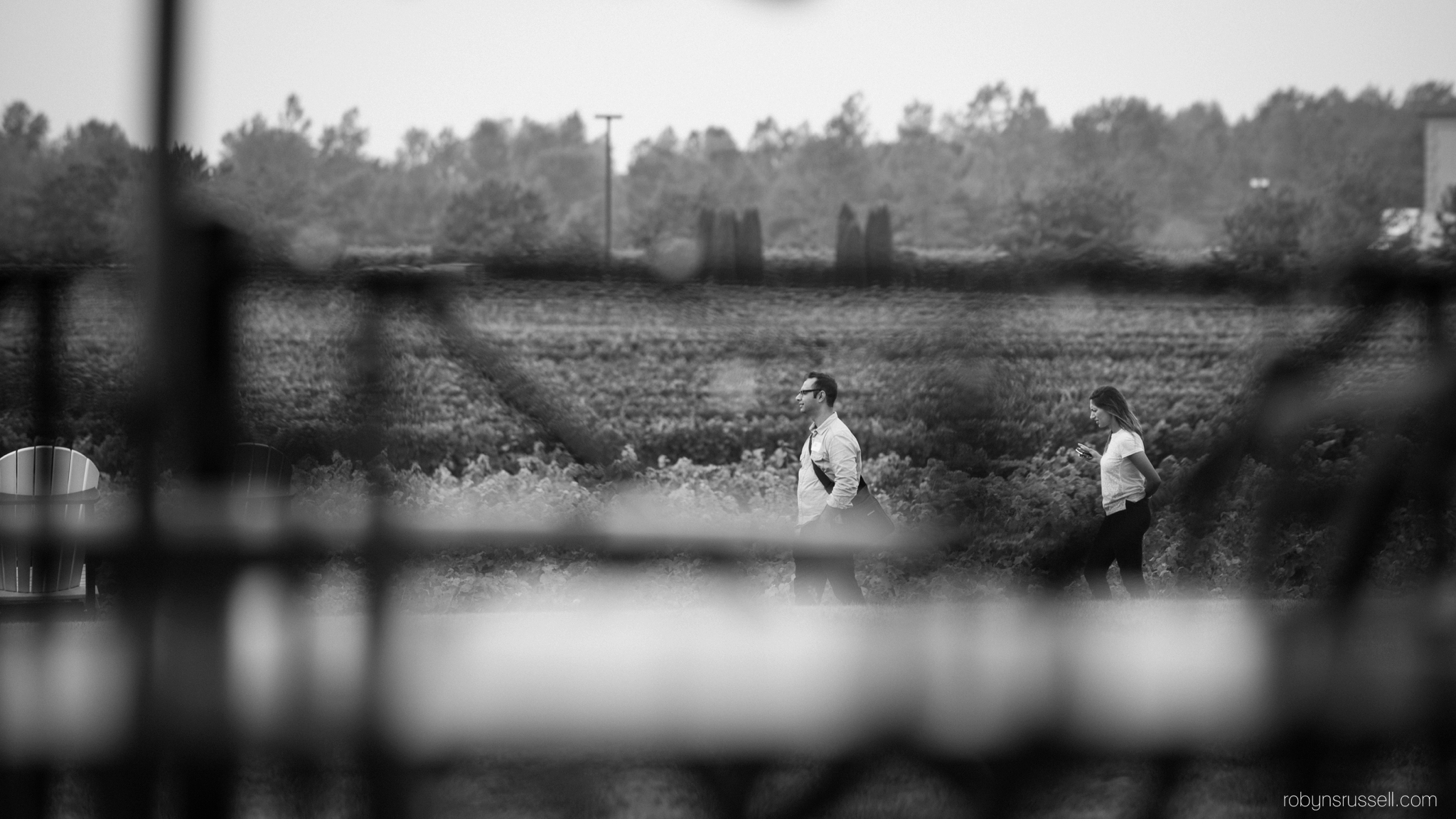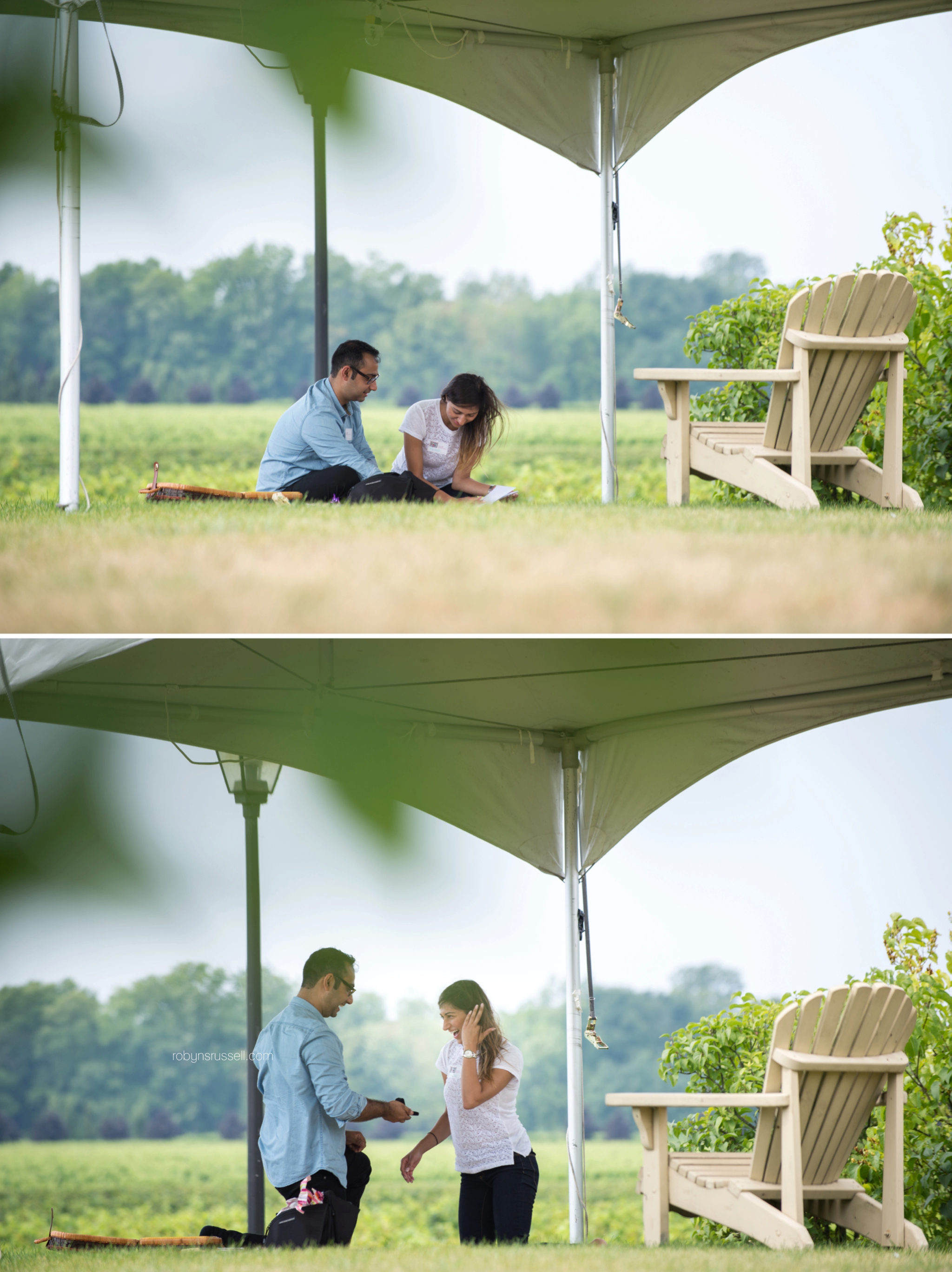 This is when Nadeem told Farrah that I was there capturing it all. I was laying on the ground in all black (of course) shooting through the trees. Yes, I love my job! And no, she didn't see me or hear me!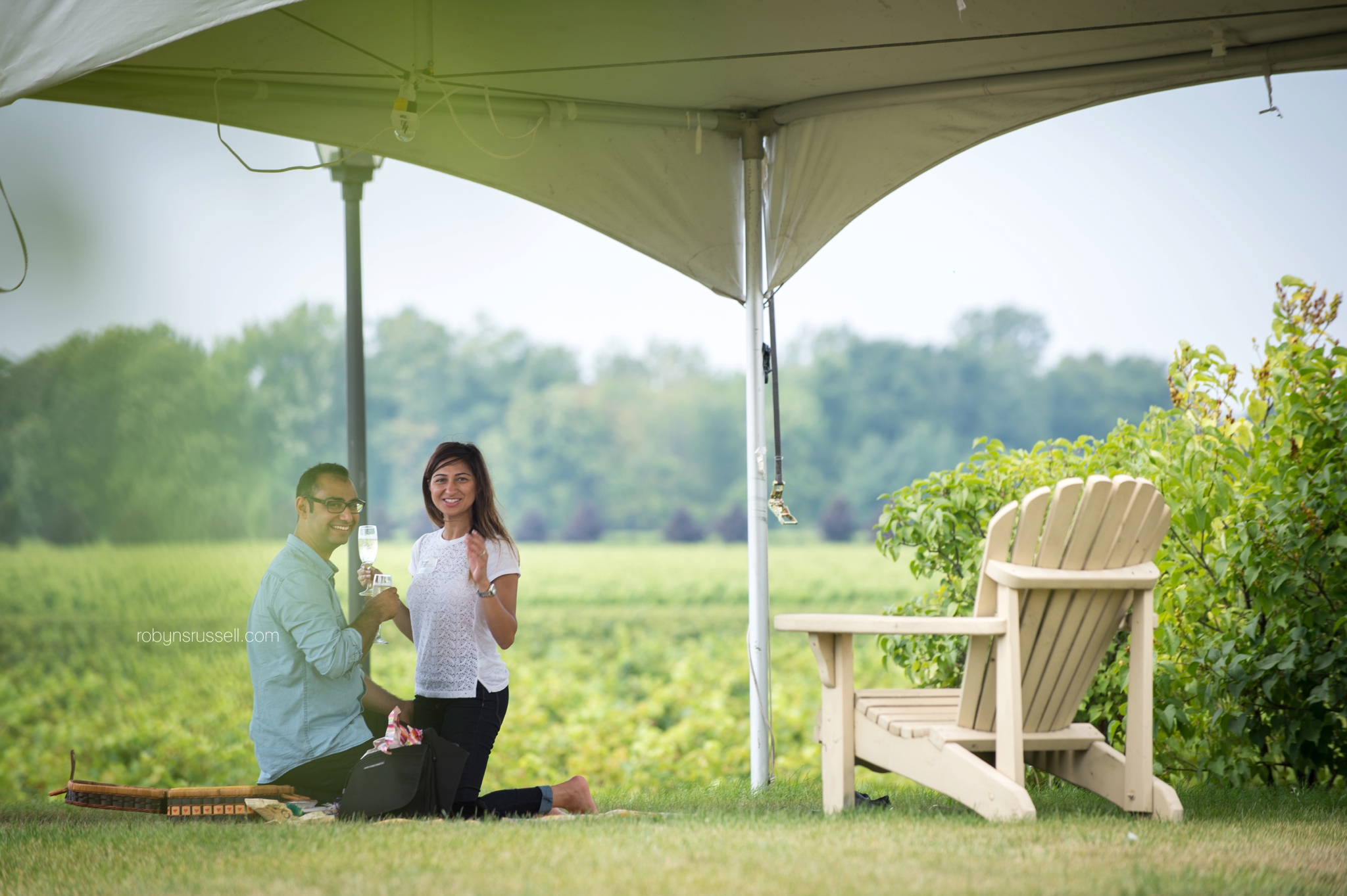 Once Nadeem and Farrah had a chance to collect themselves, we went for a little walk around Riverbend Inn and took a few celebratory photos before they returned to their picnic lunch and bike tour. It was perfect in every single way. Here are a few of my favourites.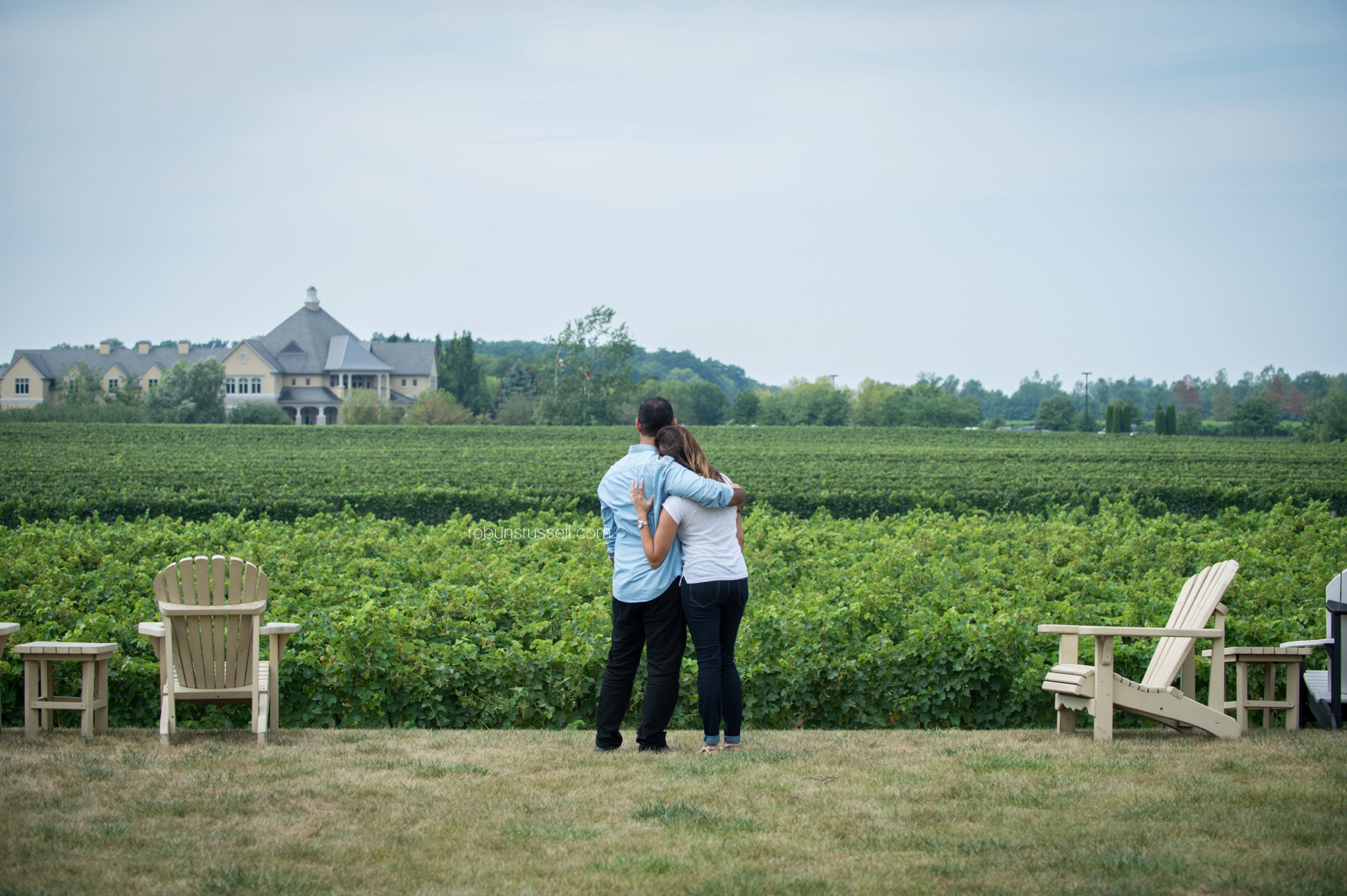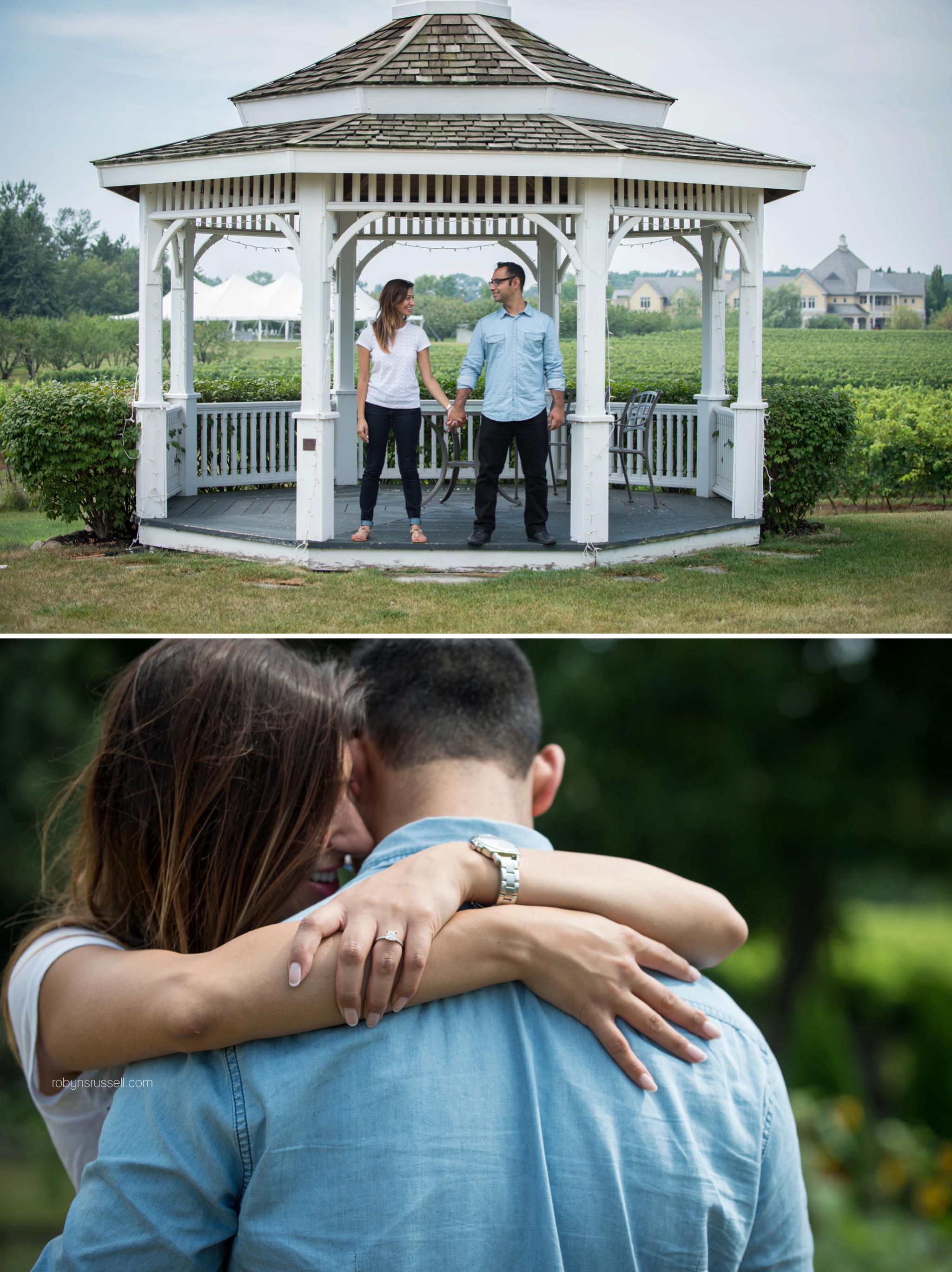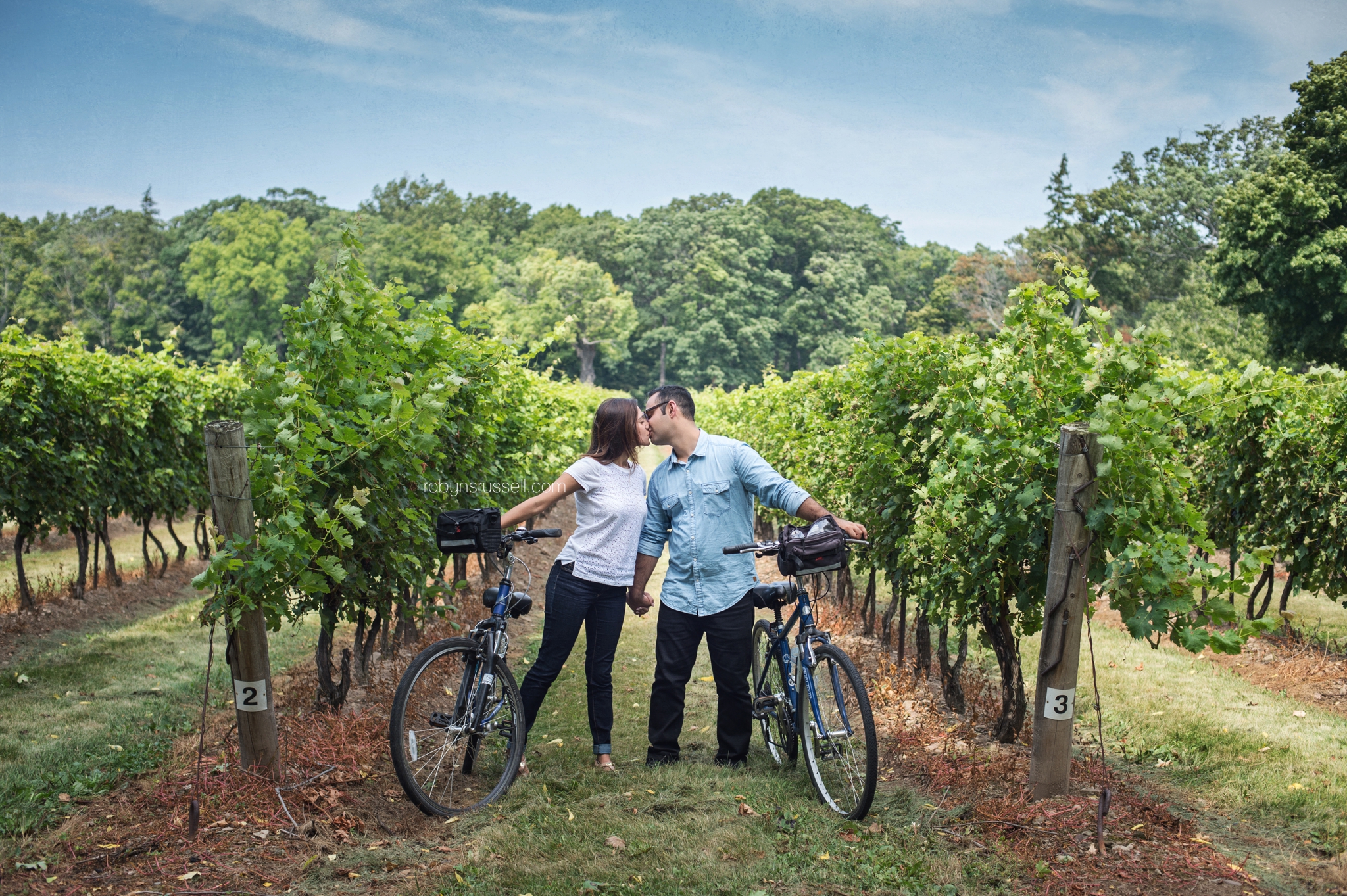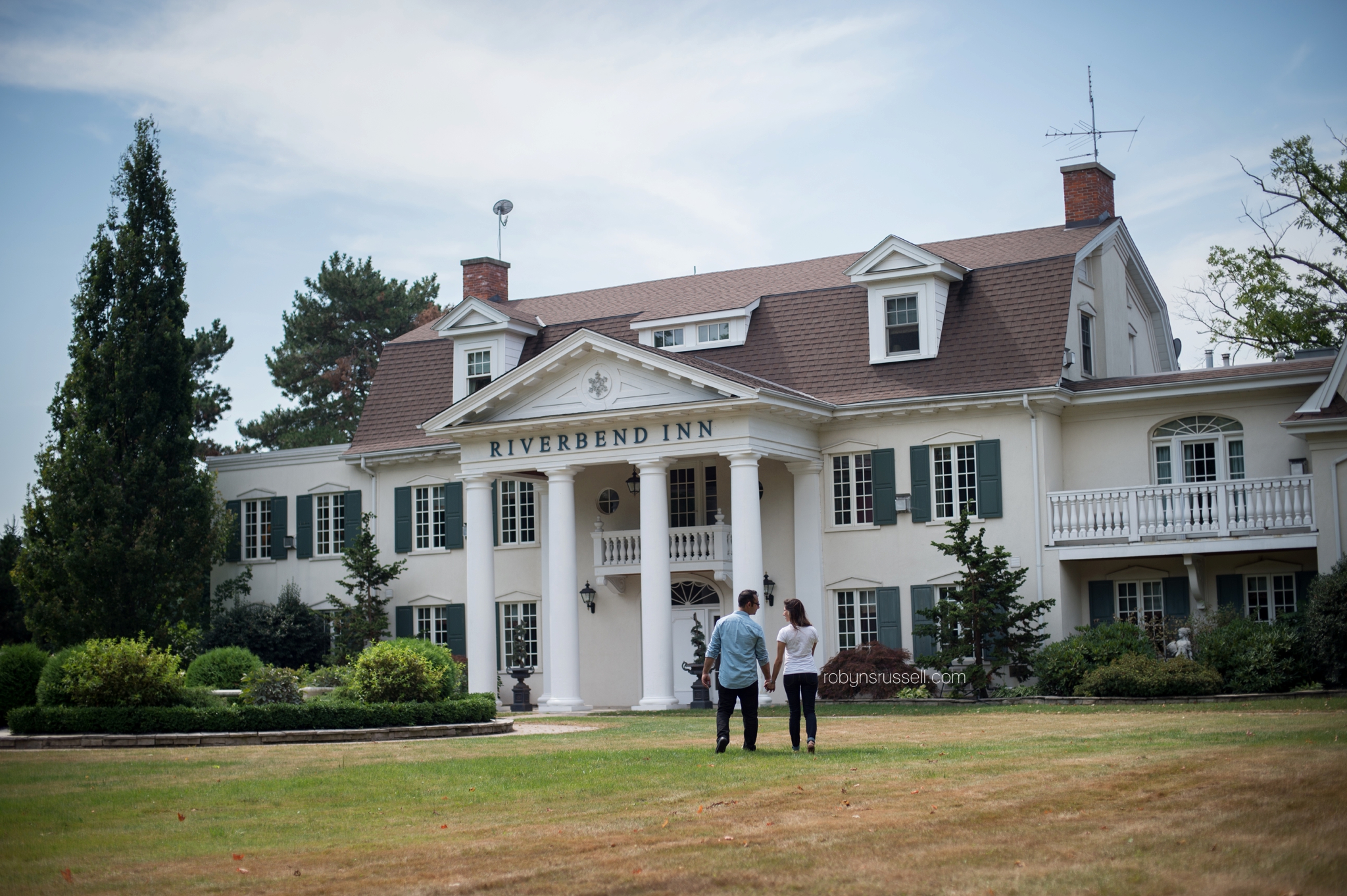 Nadeem, thank you for asking me to be a part of your big day. It warms my heart to know that you cared enough to have such a momentous occasion between you and Farrah documented. This is a day I will never ever forget.  Robyn xo