I am really excited to share my last wedding that I shot this year. This one really excites me because it's all things Canadian and then some. Katherine and Michael really nailed the sentiment of the day; their details were crisp and rich, full of colour and vintage elegance. It was a perfect day and I have lots to share so let's get started!
The day started with Mike and his groomsmen at Mike and Katherine's home. These guys sure know how to do it right!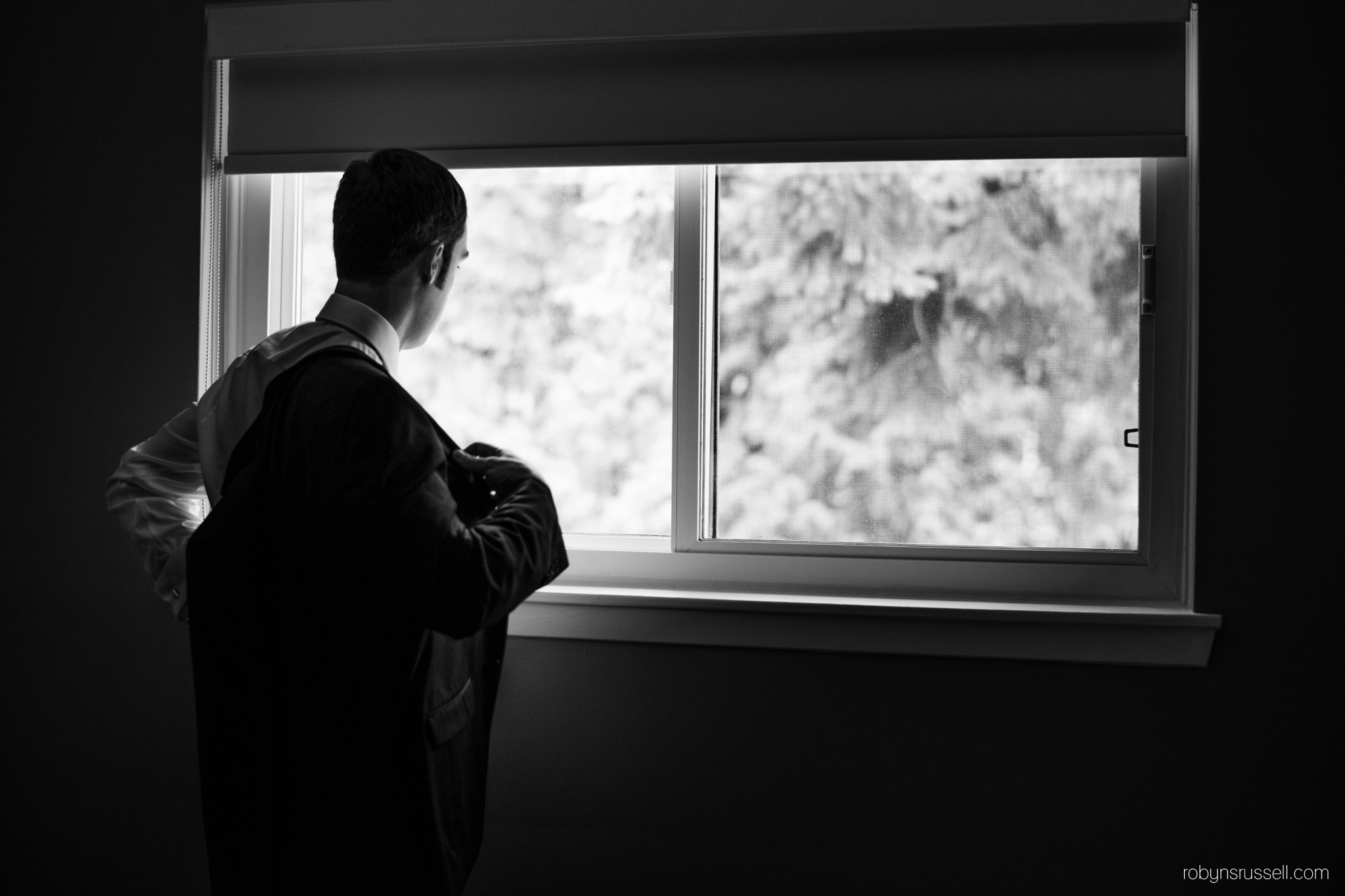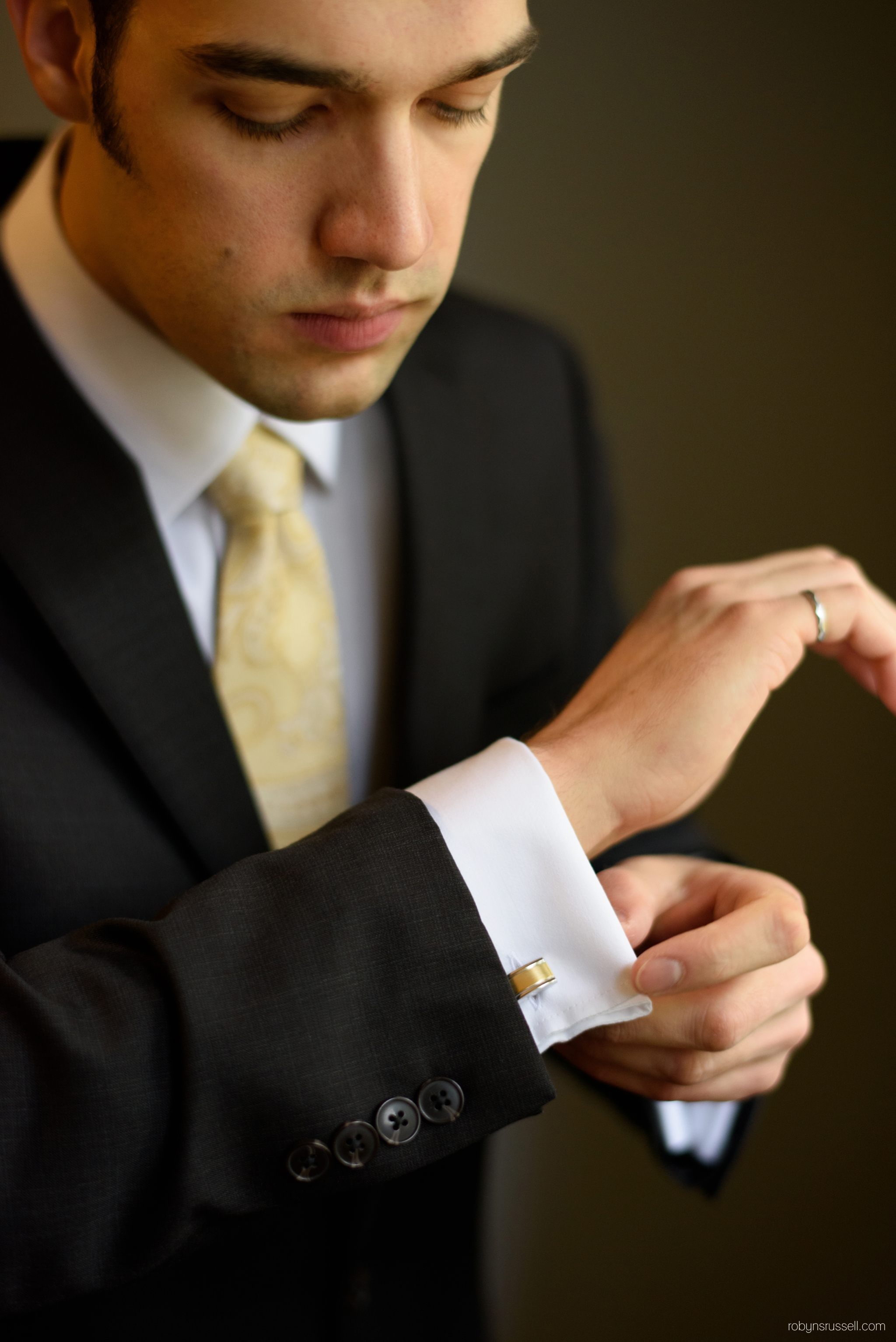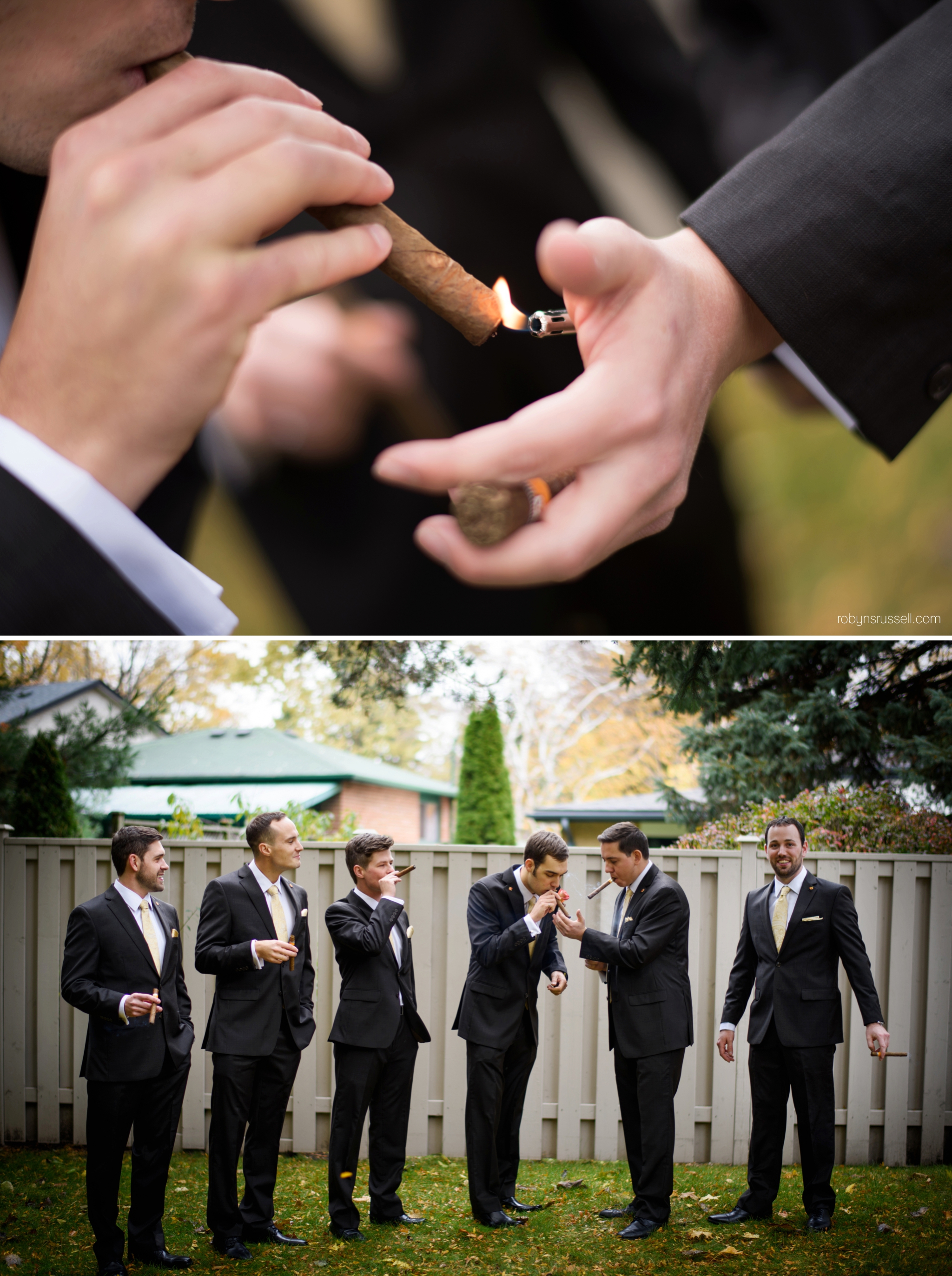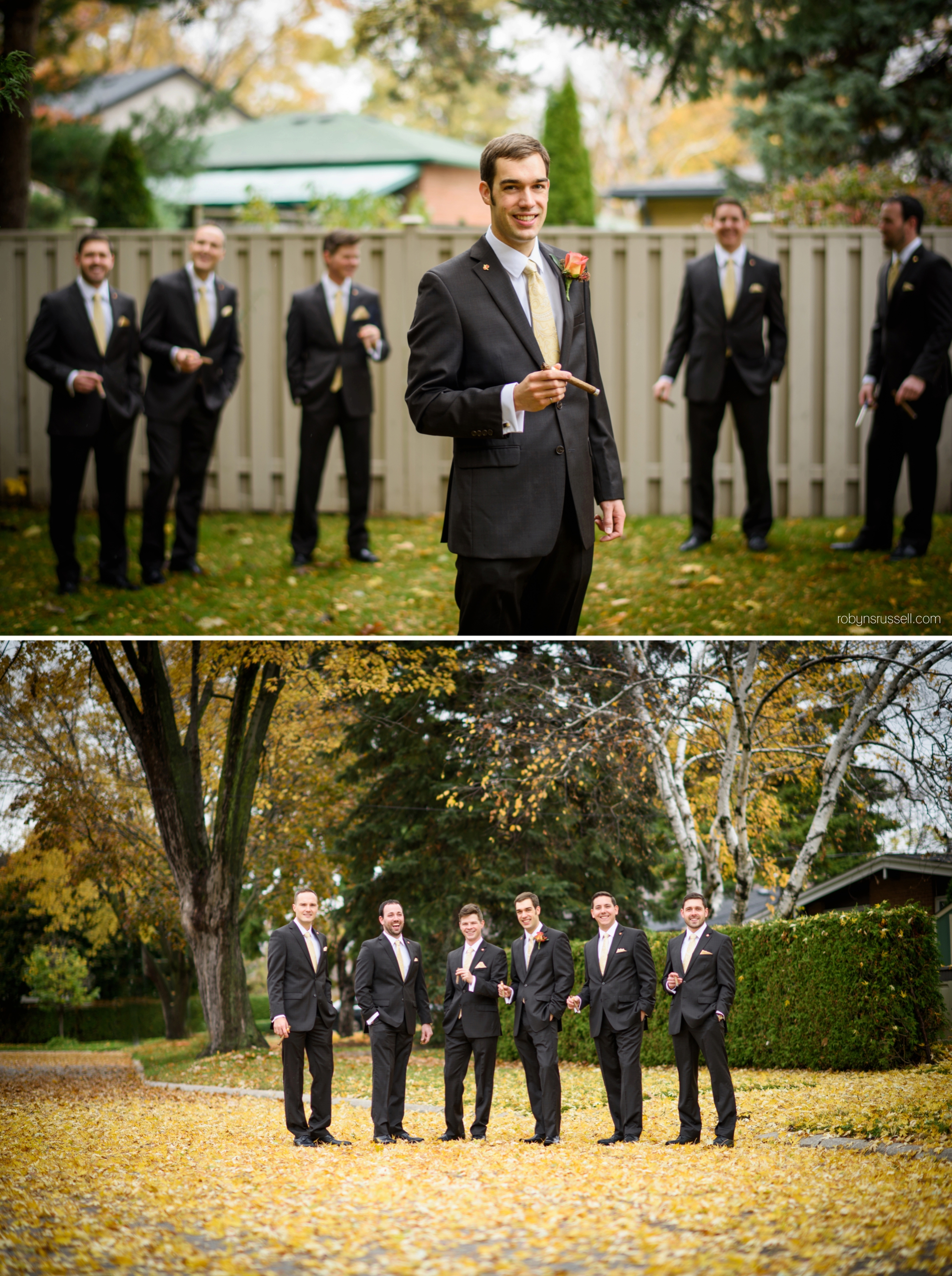 While Mike was enjoying some quality time with the boys, I was with Katherine and her bridesmaids getting ready. I started with a few details while the girls dolled up. I'm sure someone thought I was stealing chocolate when I took the vase, but when I saw it – I knew it was the perfect spot to take a macro shot of Katherine's gorgeous engagement ring. It's something else isn't it!? Absolutely gorgeous and totally fitting. The dim light streaming in was also truly perfect and set the mood just right.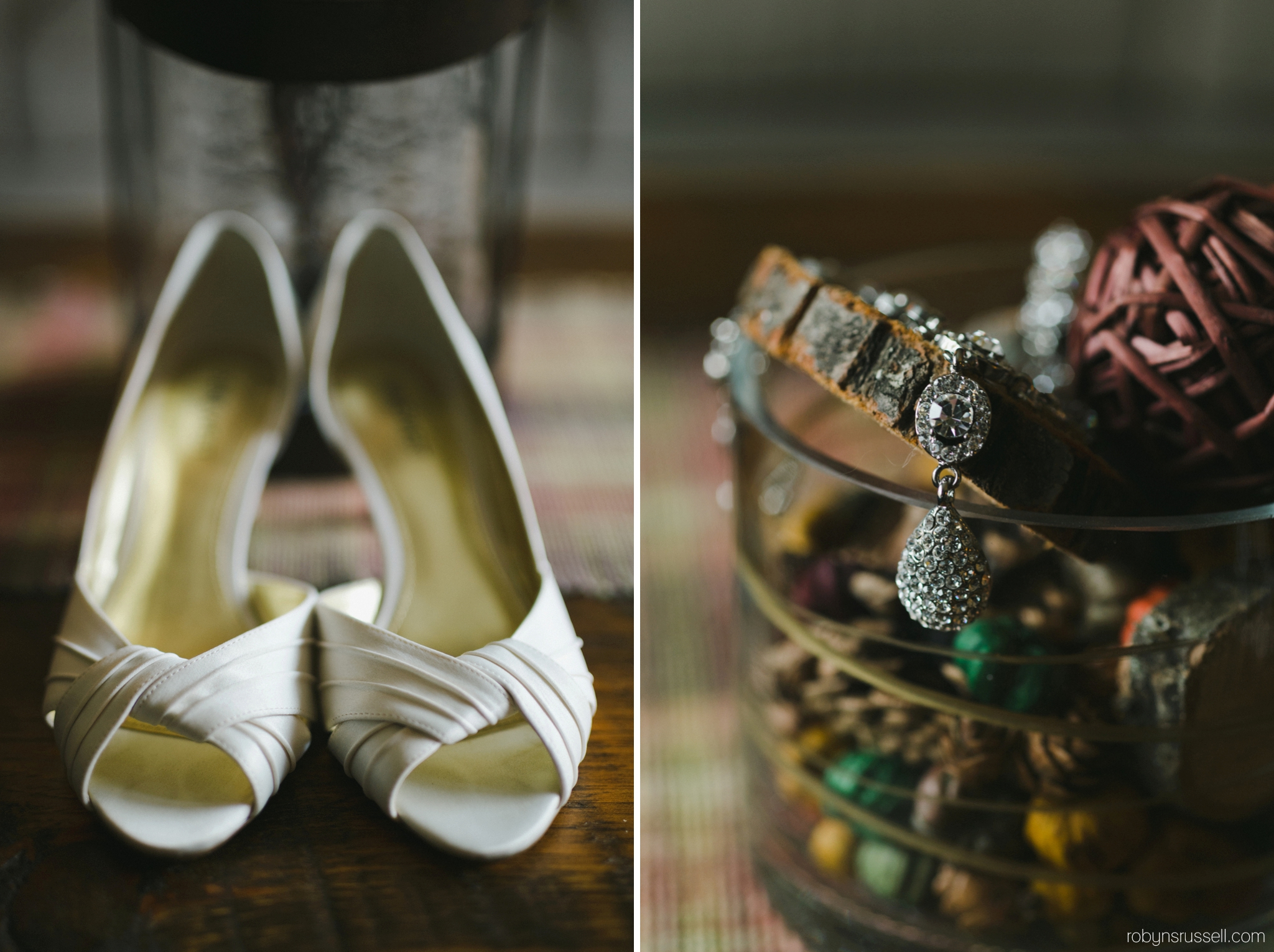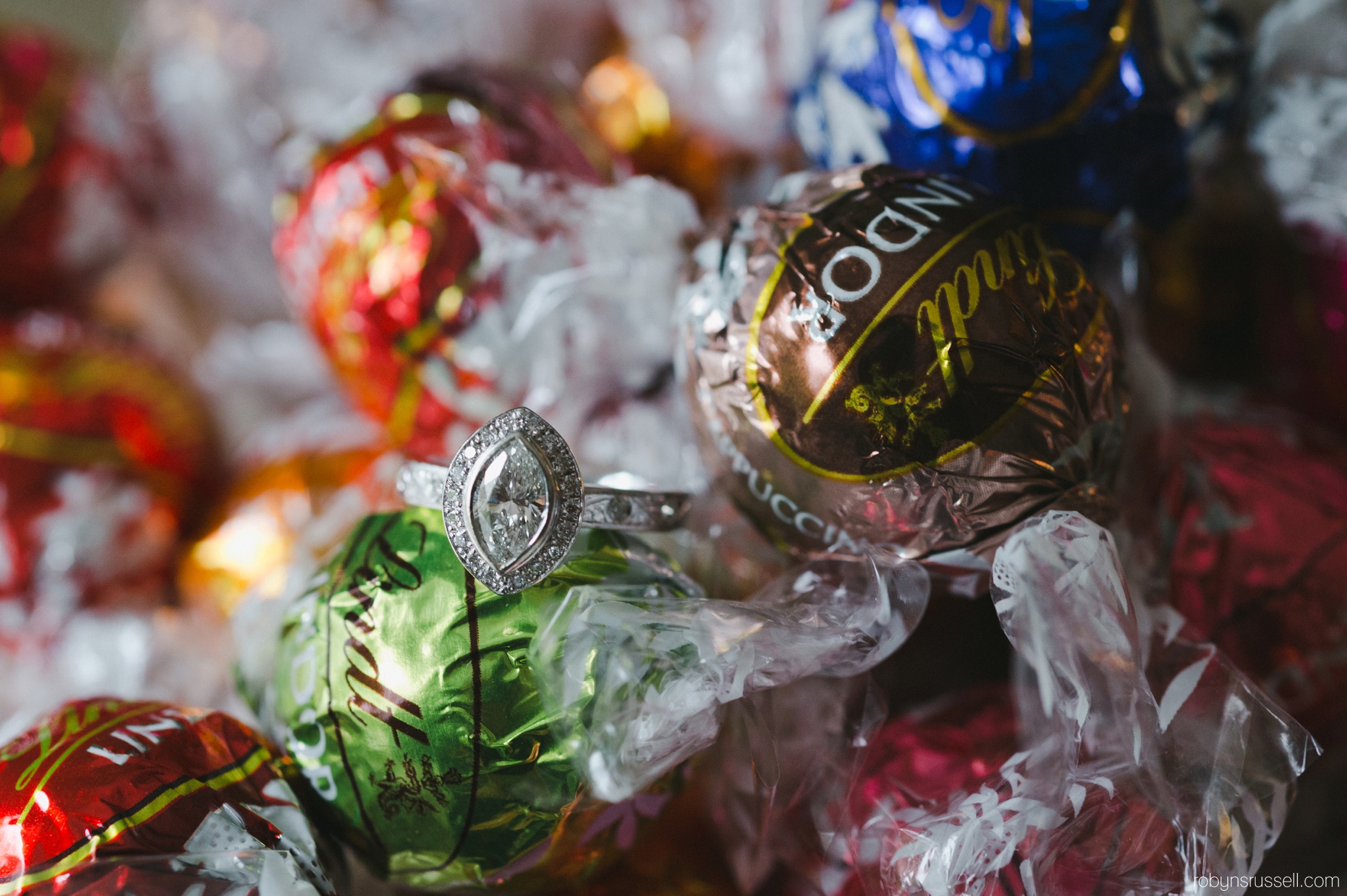 It was such a lovely start to the day, listening to Toronto songstress and fellow bridesmaid Jadea Kelly sing while recording behind the scenes footage as Katherine anxiously awaited getting into her dress with the help of her mom and best friends. It really does go without saying that Katherine was a stunning bride. The portraits by the window I took of her look like paintings. Simply beautiful!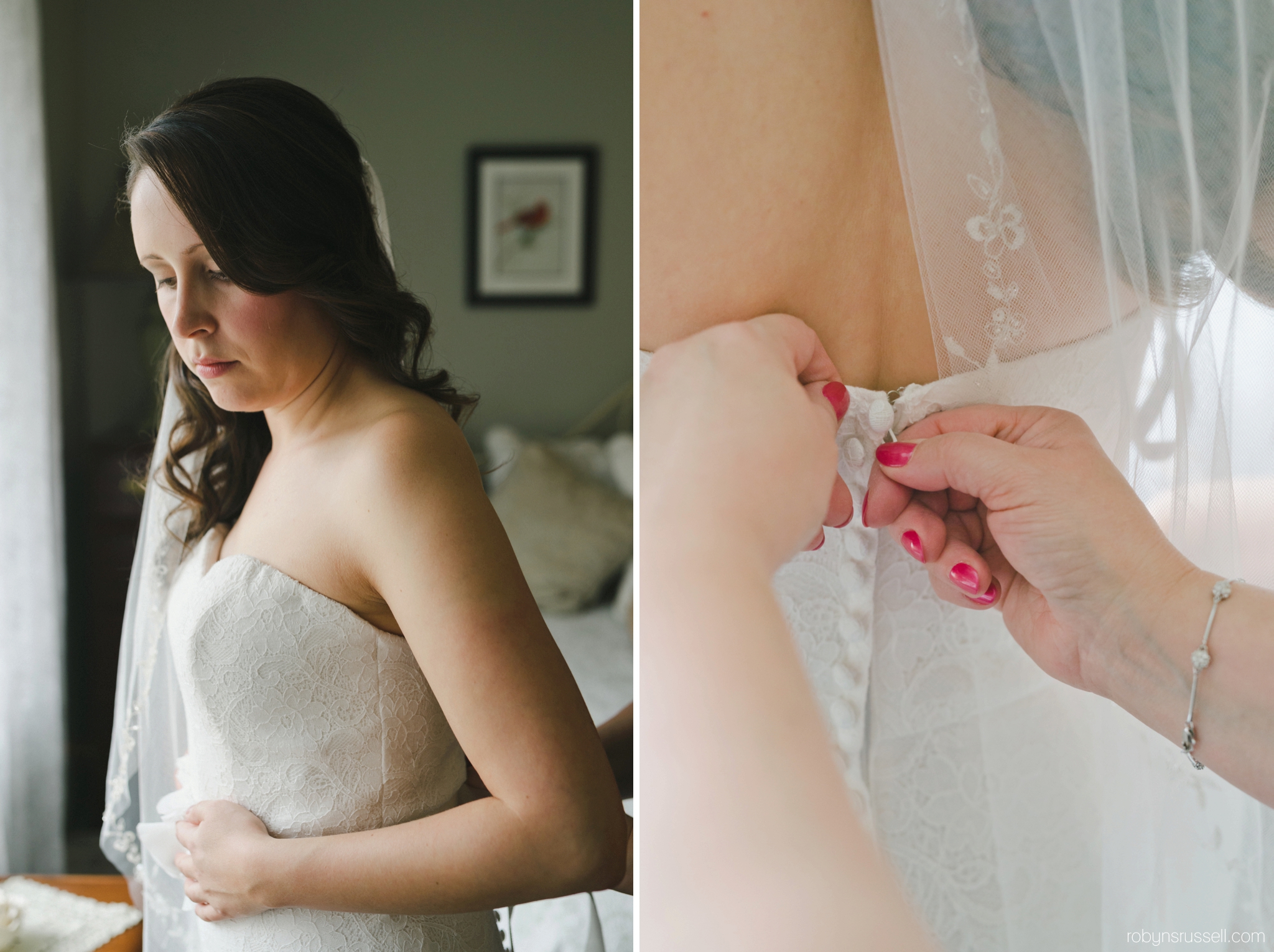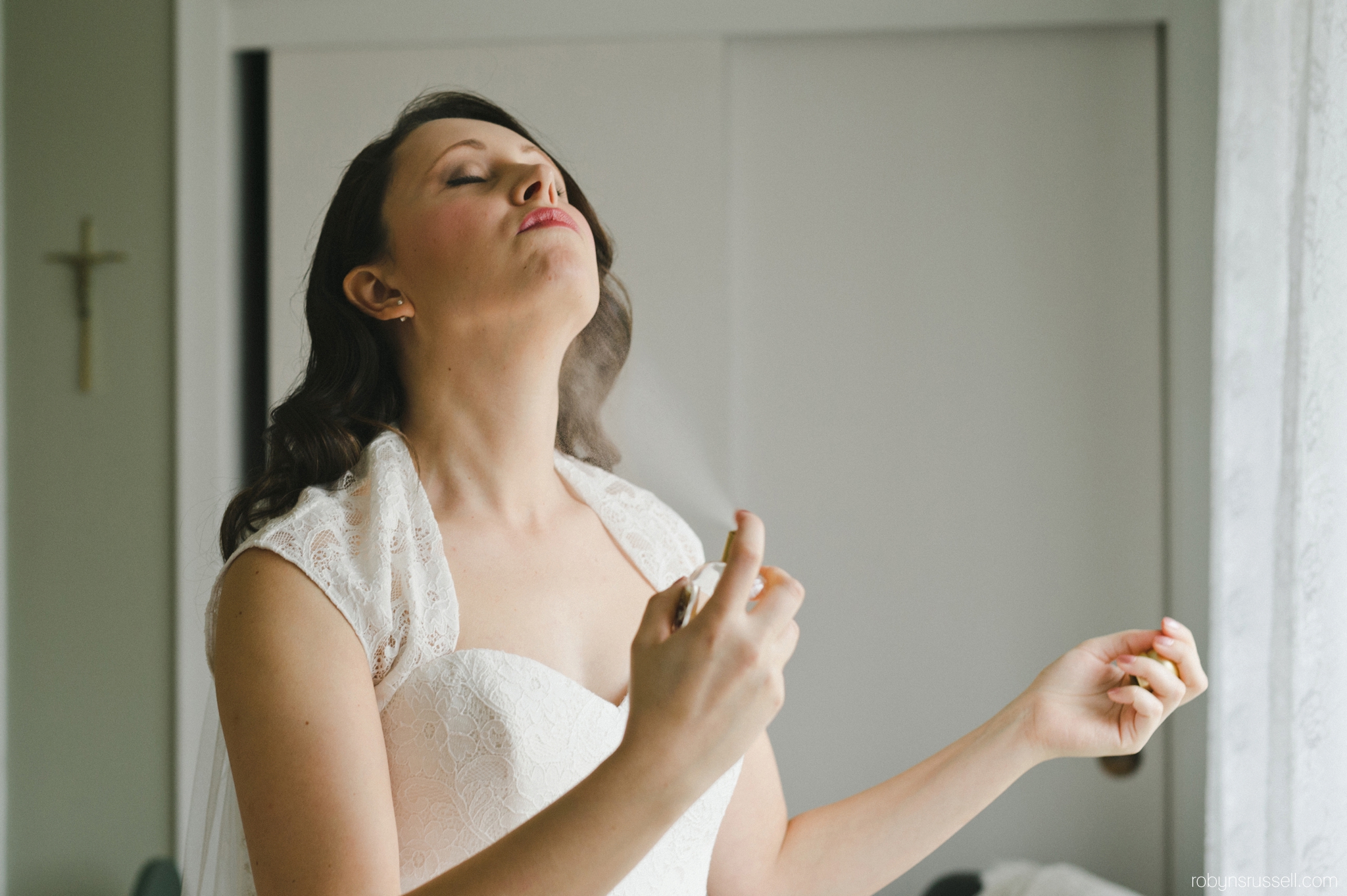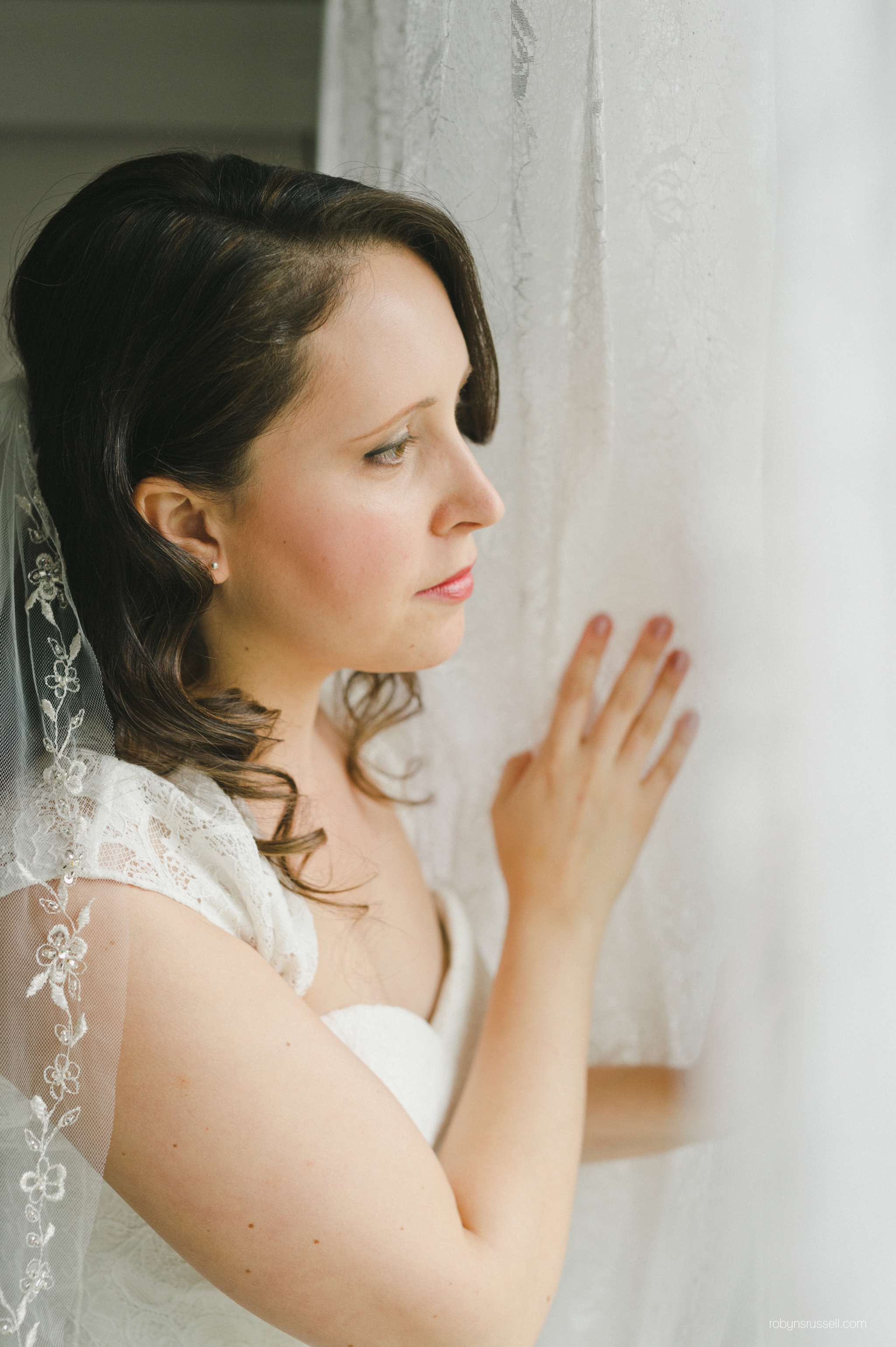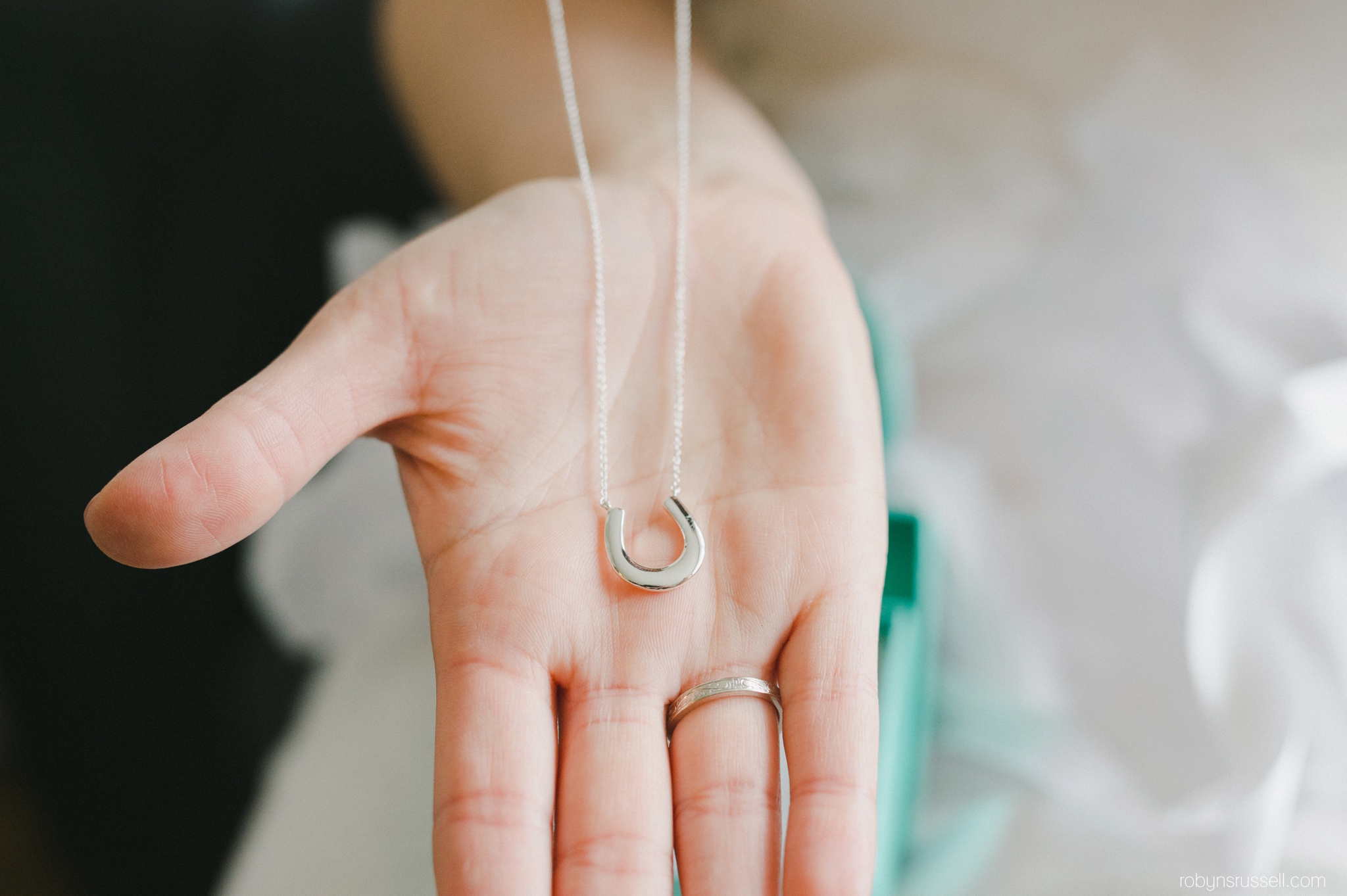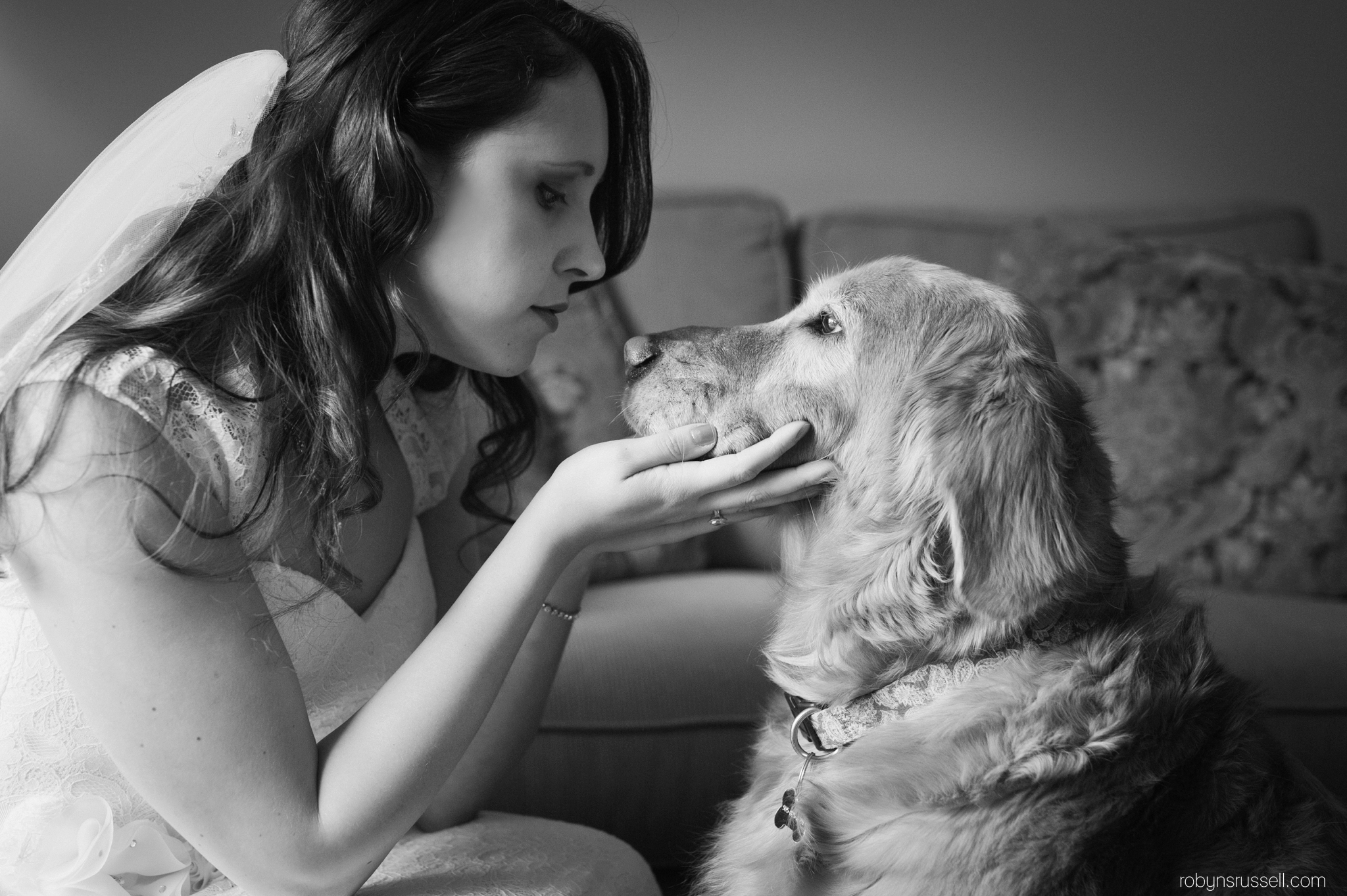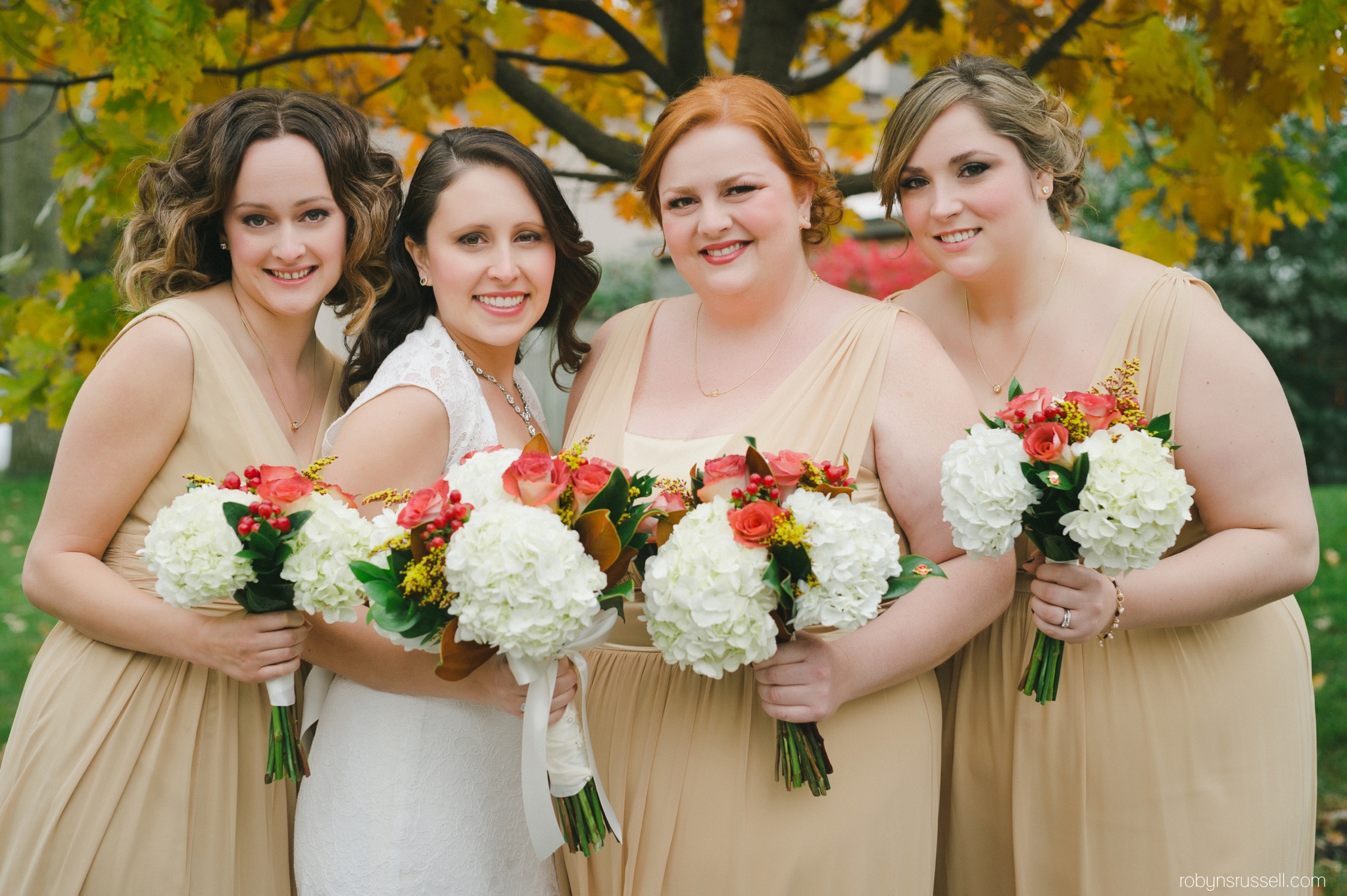 We made our way to Our Lady of Sorrows Roman Catholic Church in Toronto for their full ceremony and mass. The church was big, beautiful and full of character. Hard to light, of course, but that's why I love my D4s! It's a beast in low light conditions (I know the groom appreciated this as we've had many chats about photography over the last year)! Speaking of, I just love the way Mike looks as he sees his bride walking down the aisle for the first time. Truly memorable moments for me. This is what it's all about.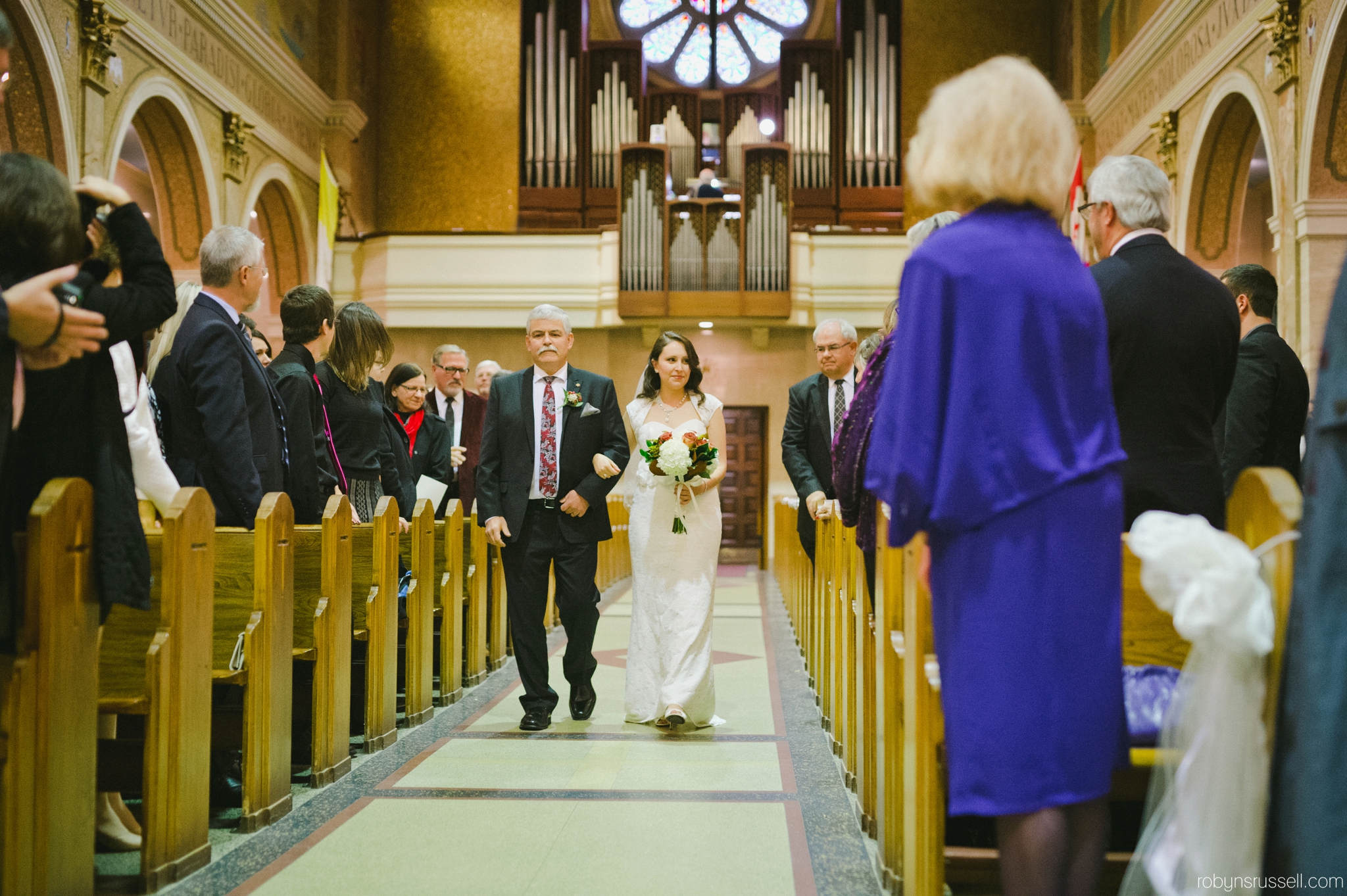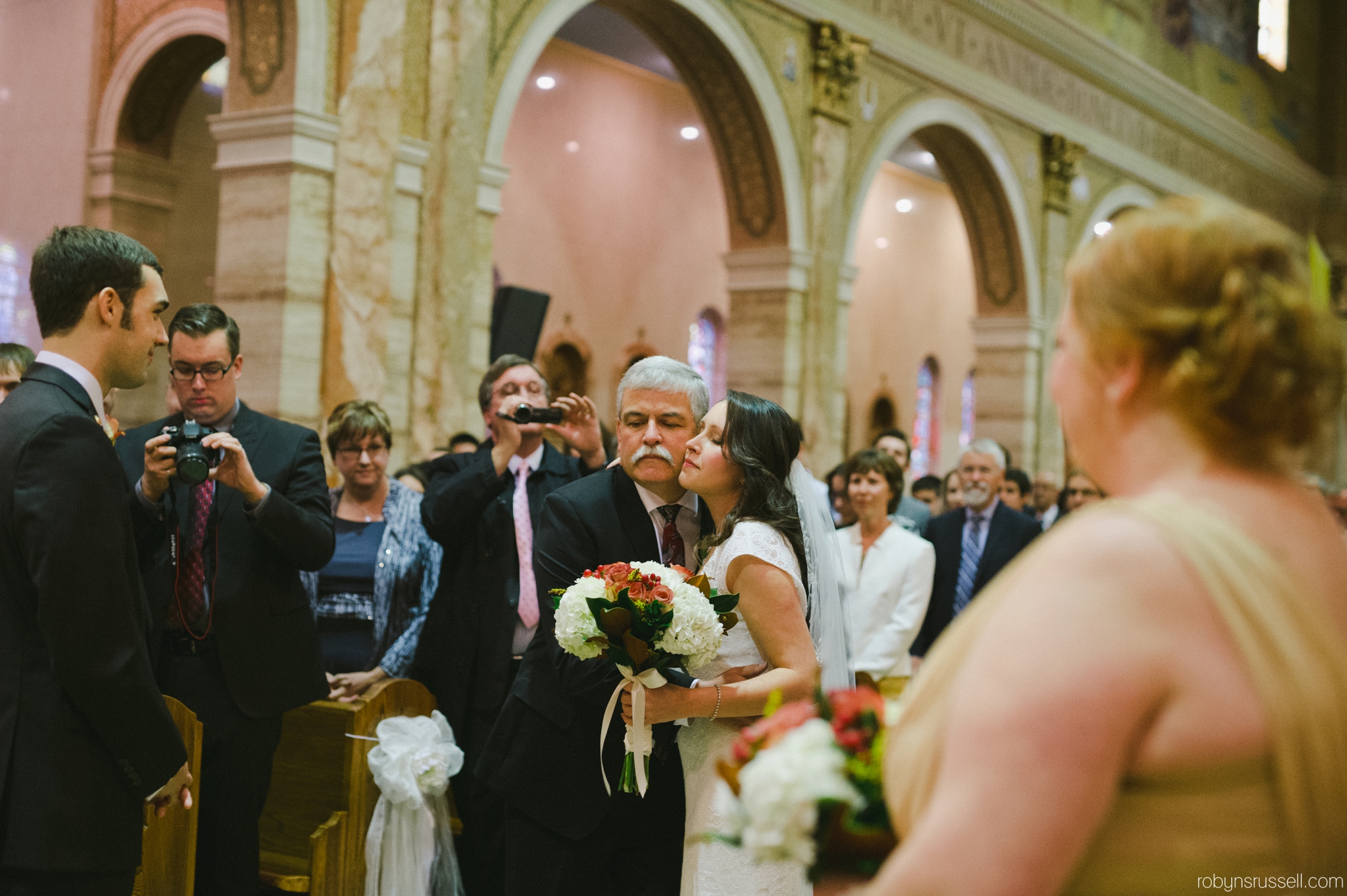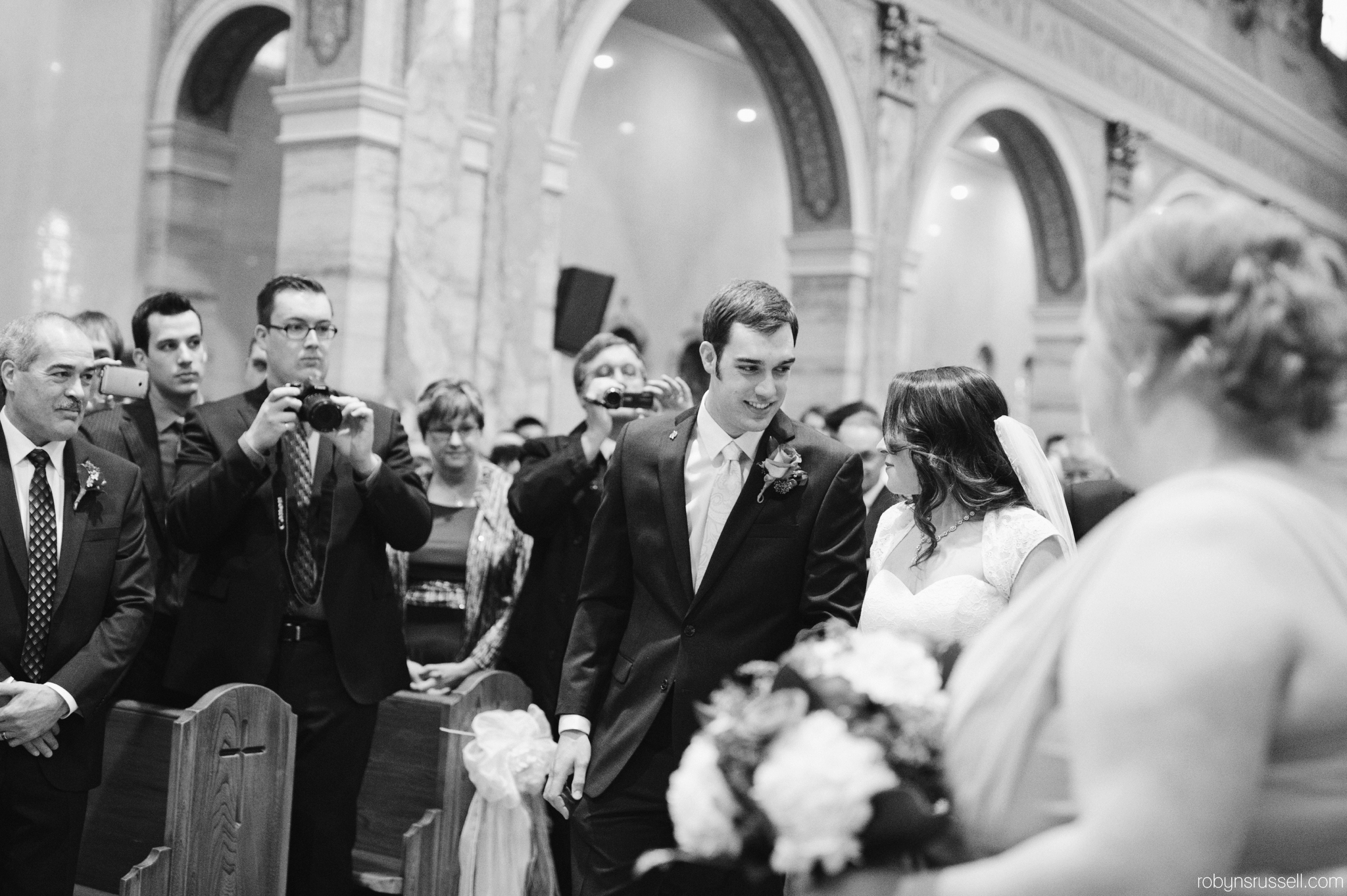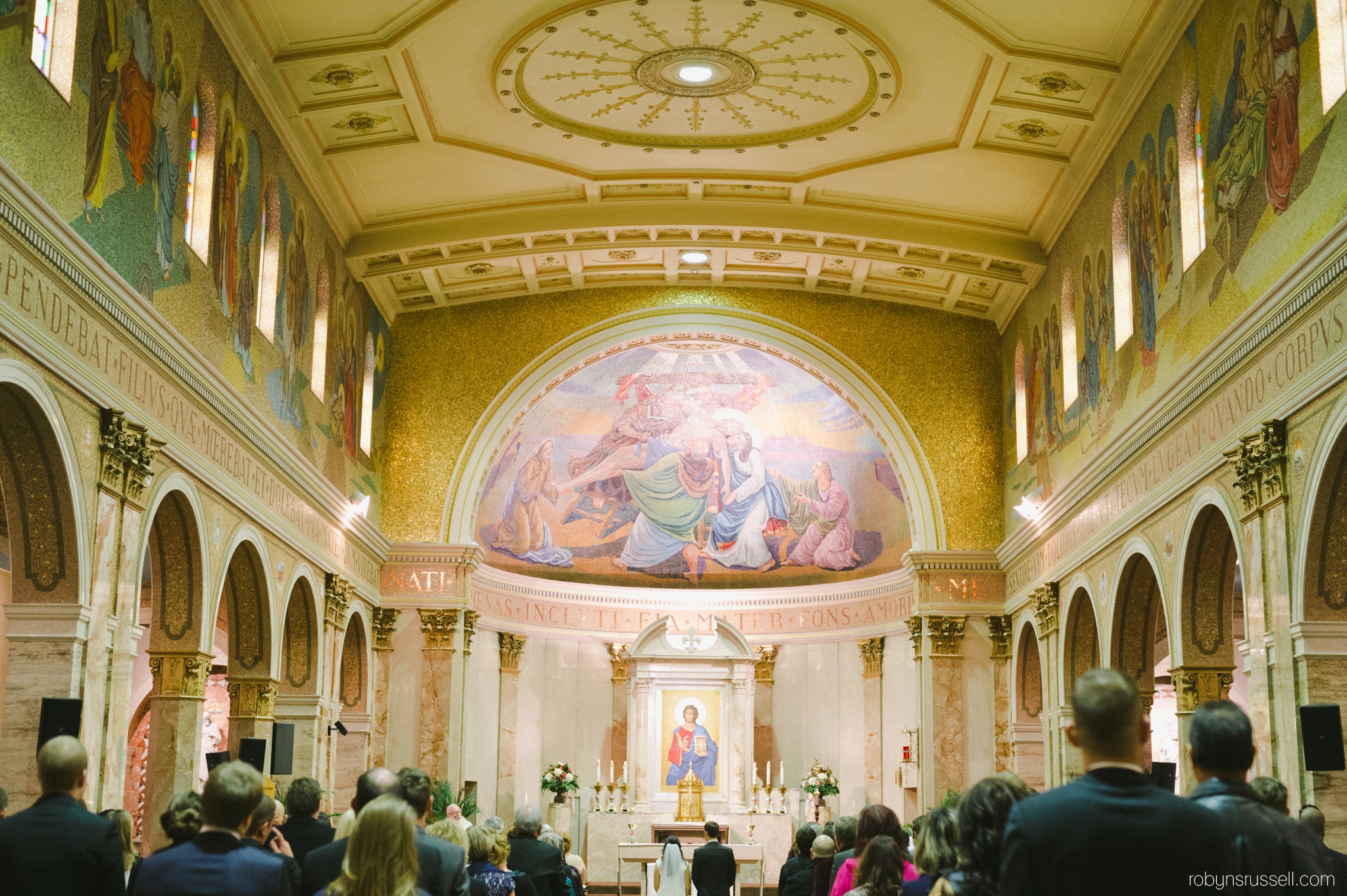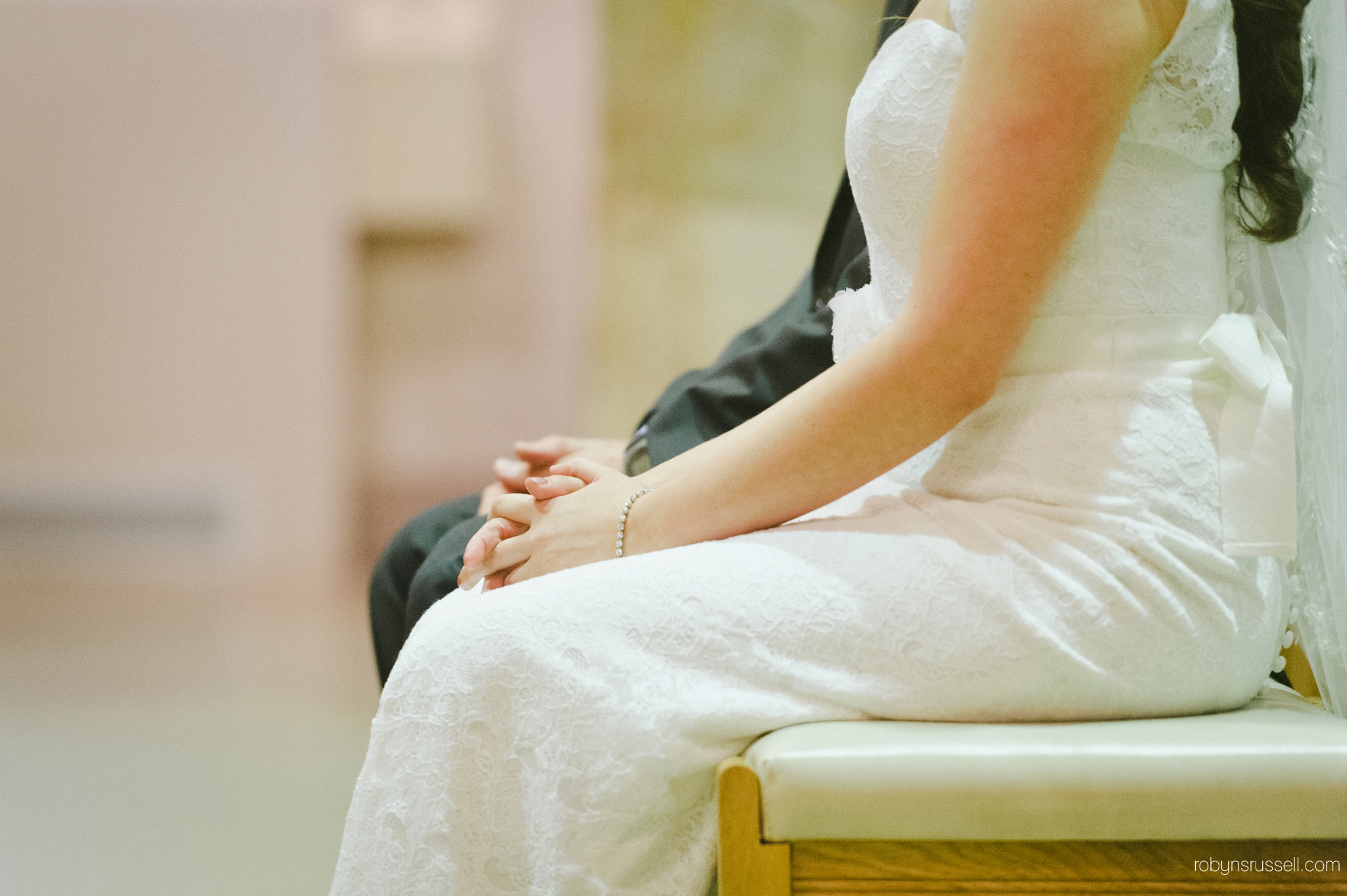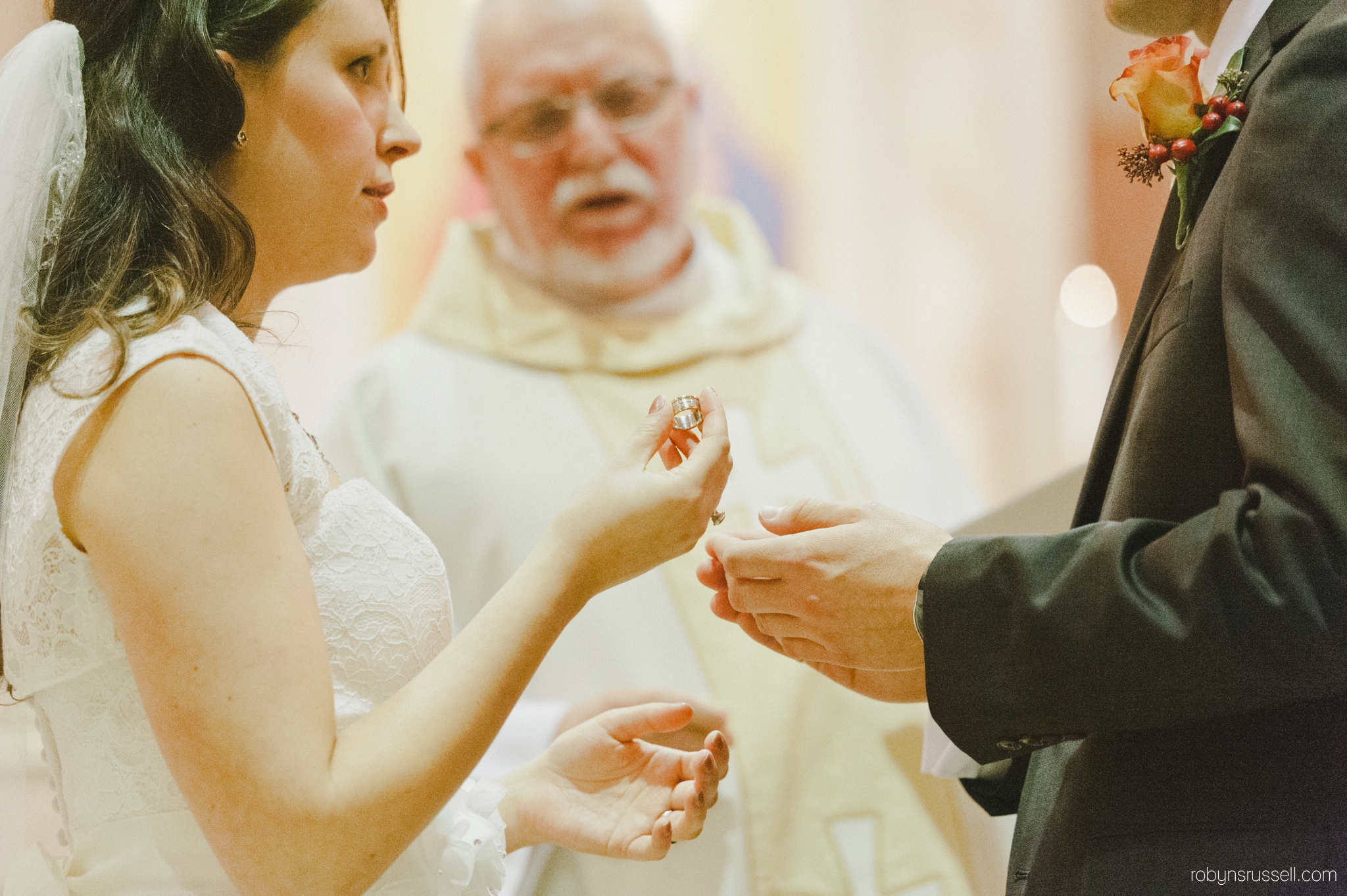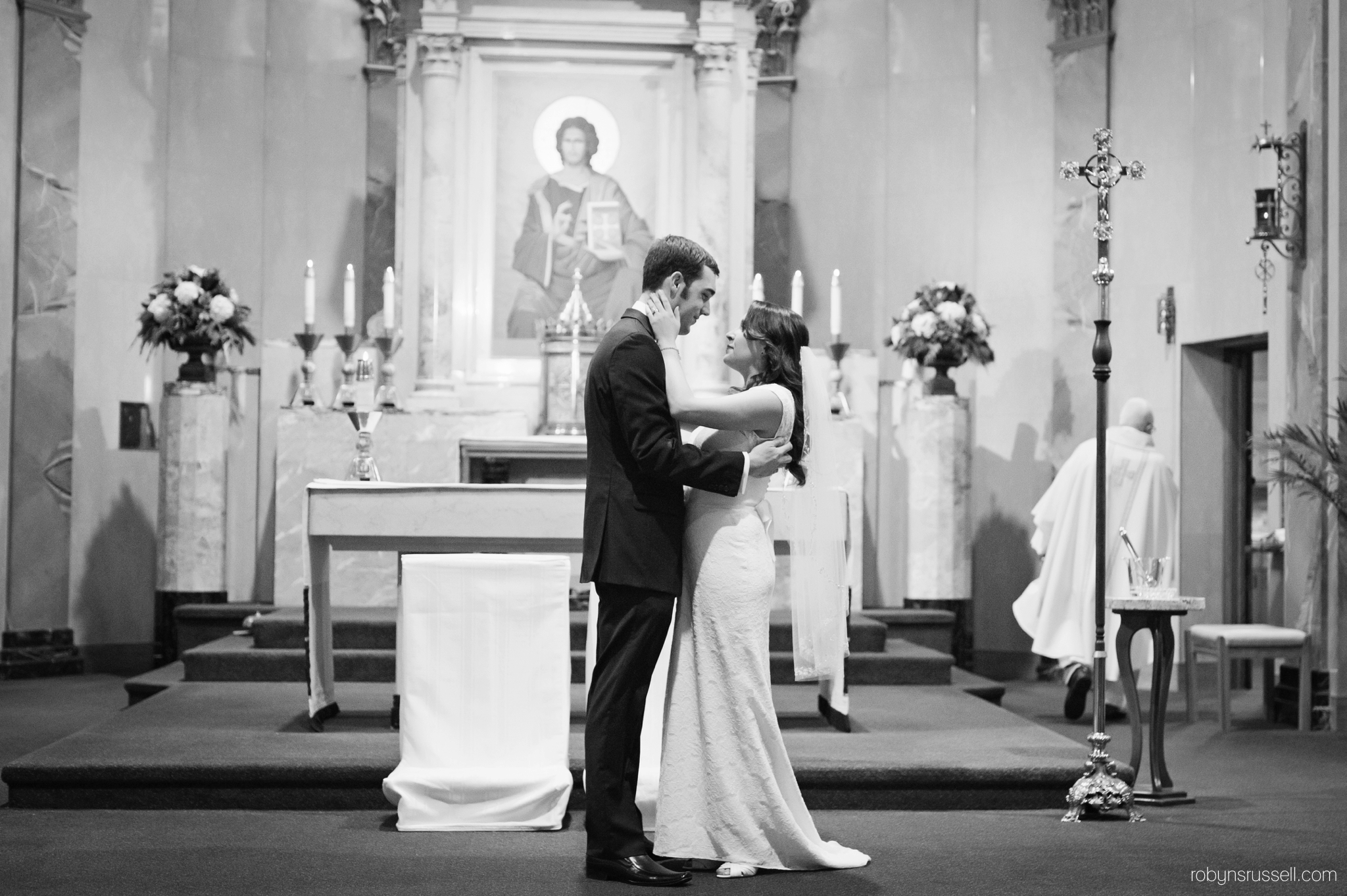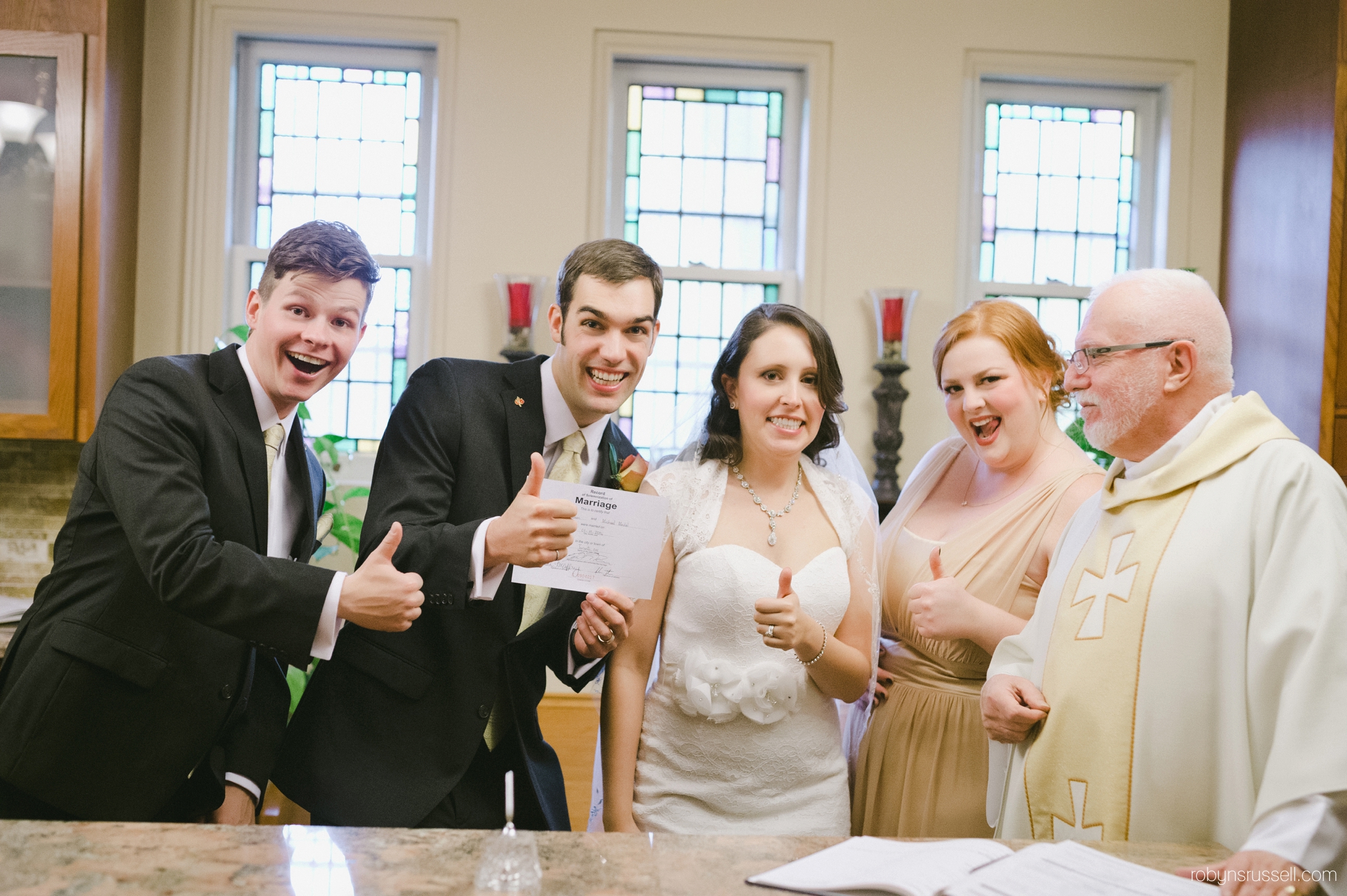 After a few family portraits, we made our way to the Bradley House & Heritage Museum in Mississauga where we did the majority of their bridal portraits. I have to tell you, shooting here was an absolute treat. We were the only ones there and had access to every landmark on the premises, both in and outdoors. It went perfectly with their rustic Canadian inspired wedding and I absolutely adore the photos that were made here (not to mention the memories that were had).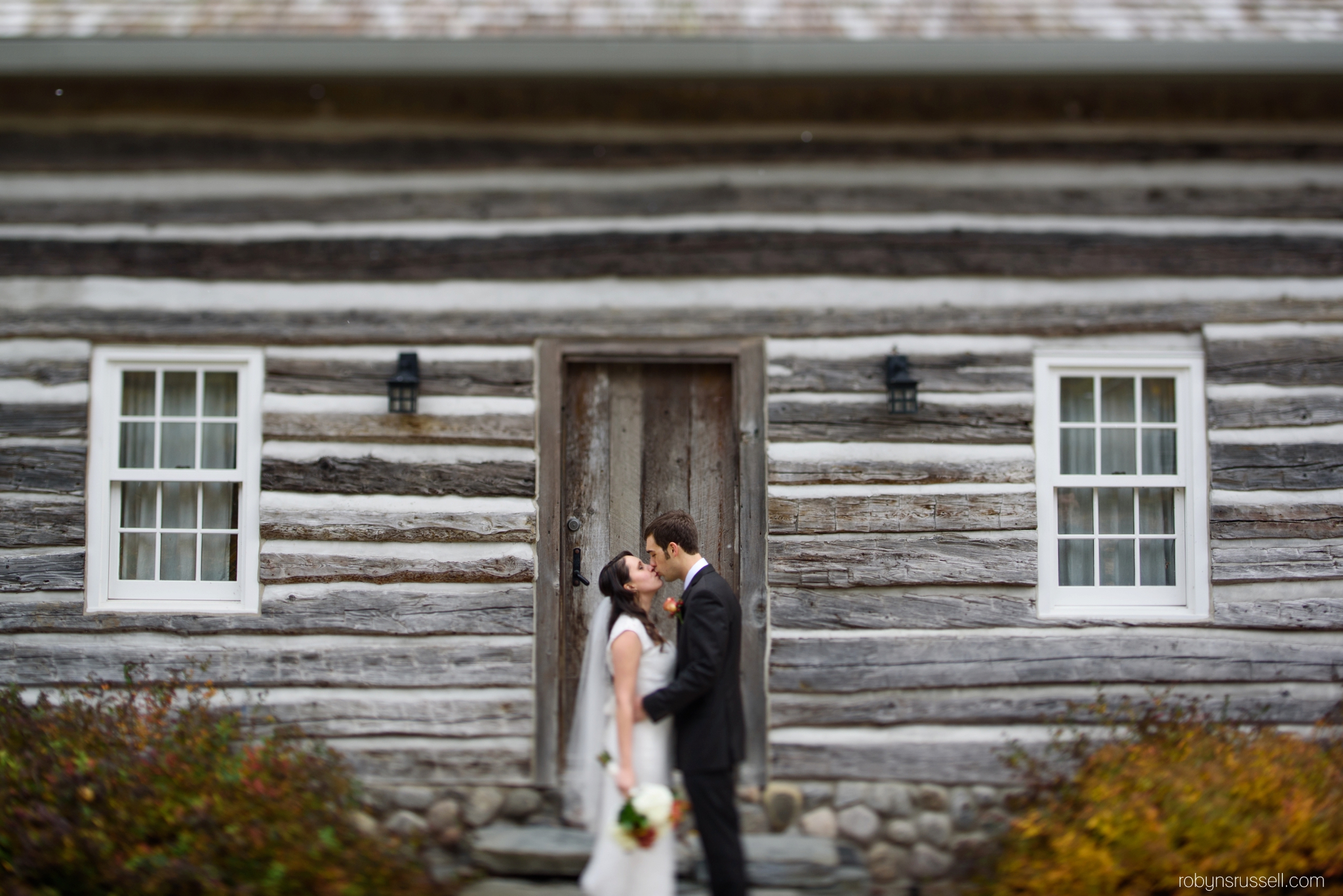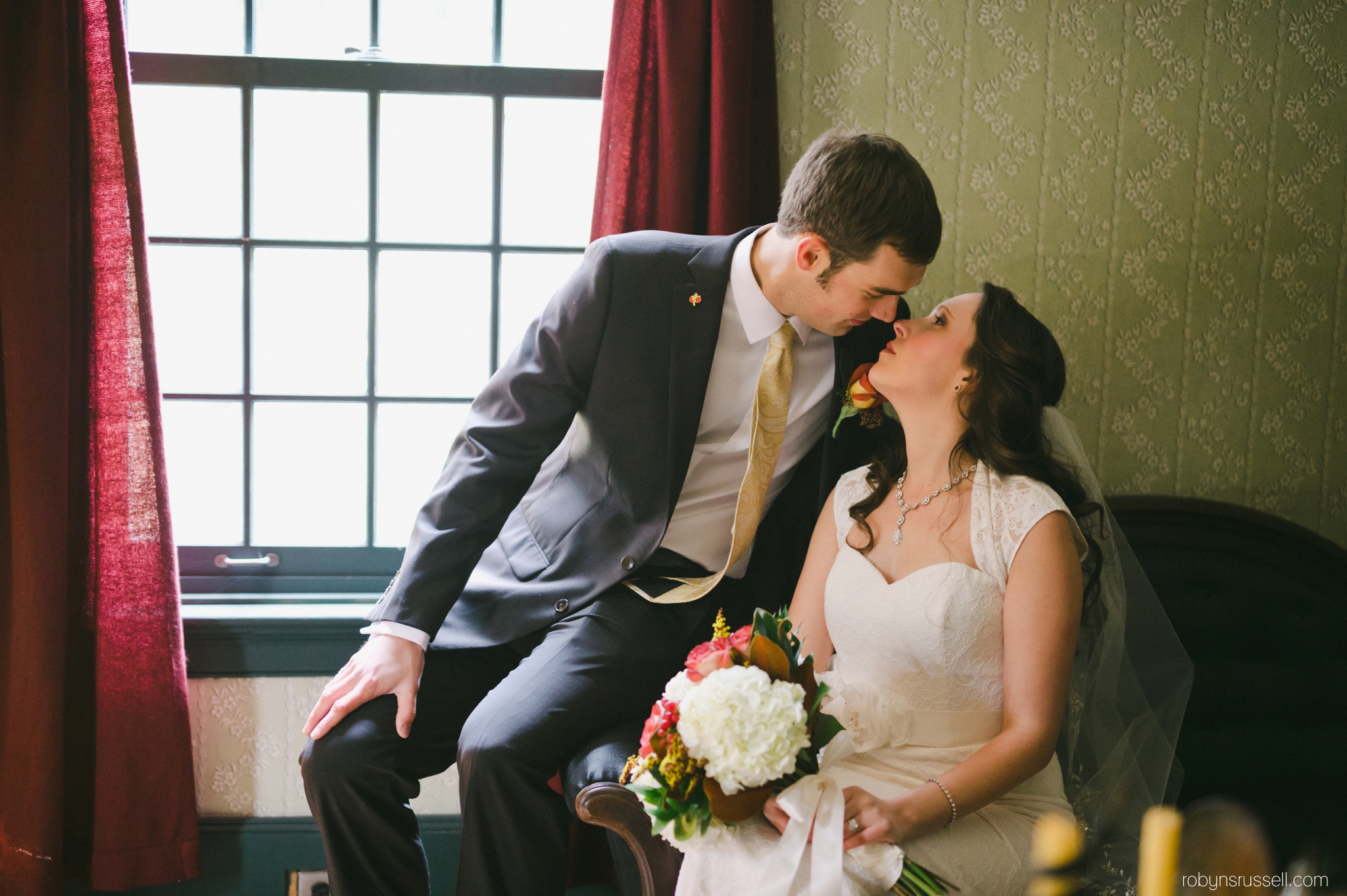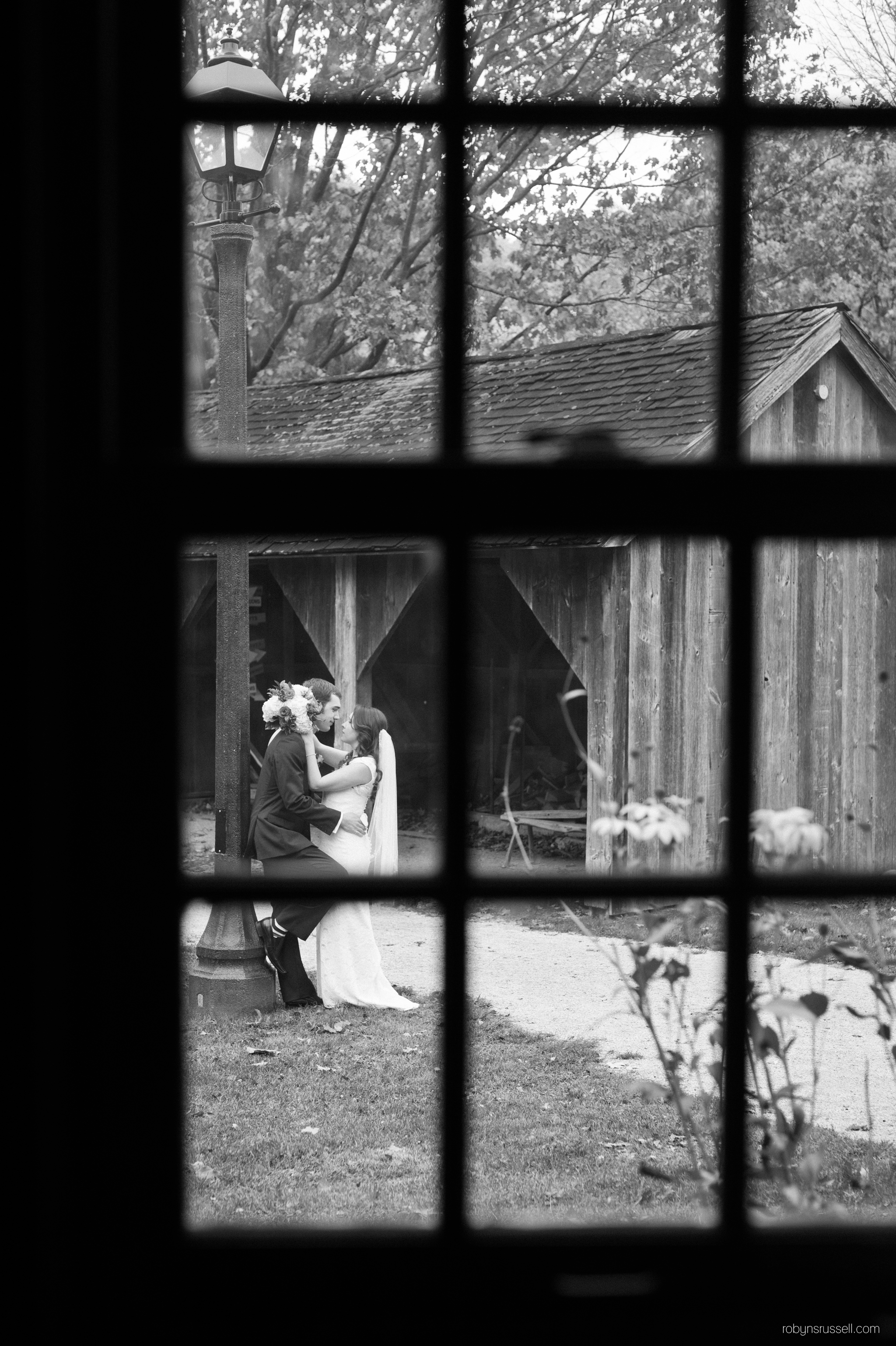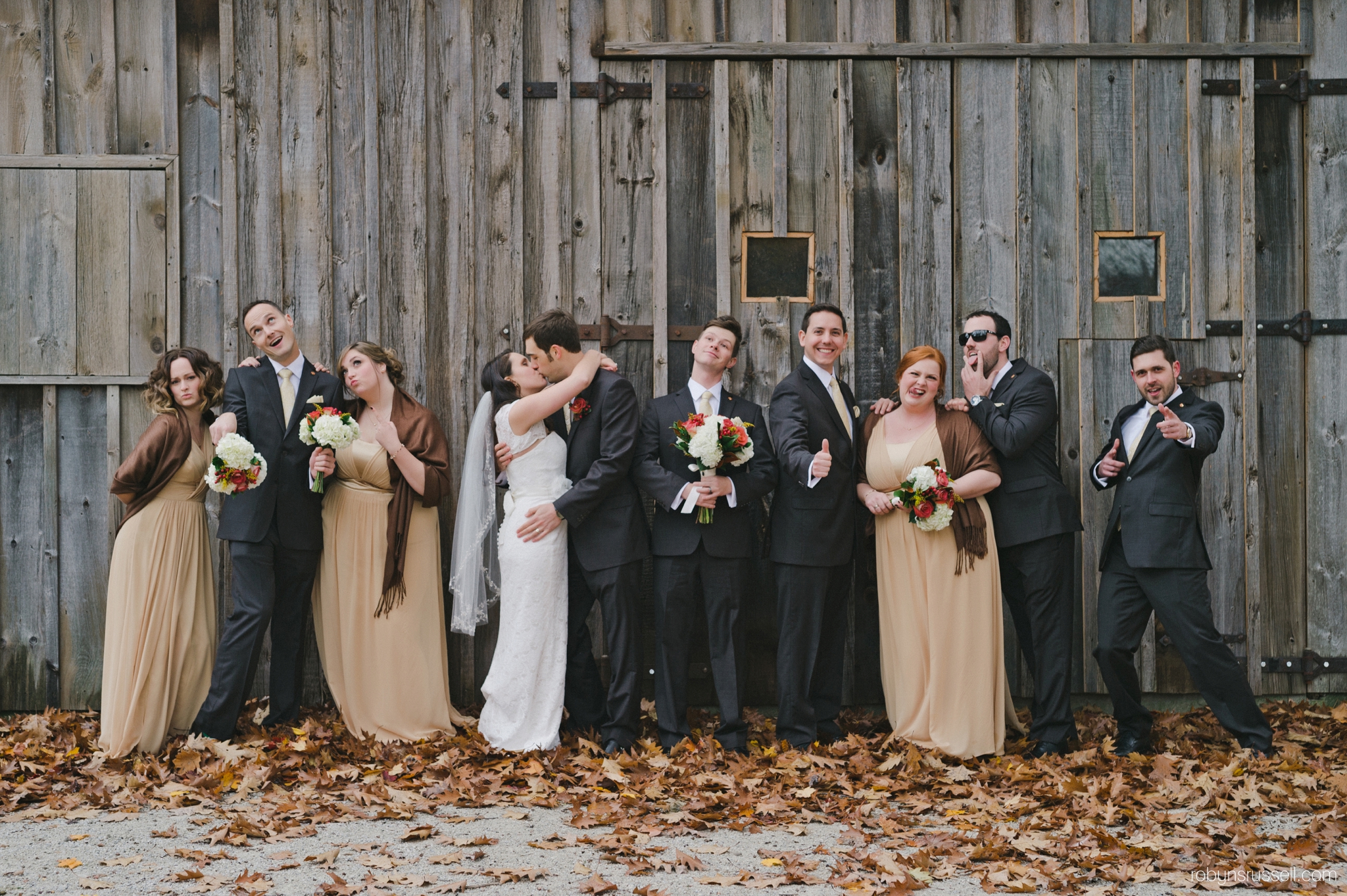 We had to. When you have a big bridal party, it's almost required to have at least one goofy portrait. But you see, it was really cold. Ridiculously cold, in fact, so we had a good excuse. I came prepared in my best black and white polka dotted wellies to combat the mud and thick wool jacket and beret to keep my bones warm, but after about 10 minutes of being in the wind, our noses were red and our fingers numb. What do you do? You forget about it. We made sure to enjoy the beautiful scenery that the Bradley House had to offer and it was my job to at least make it look like it was a warm fall day. Well, what do you think? I can assure you, it was not warm at all, but we had fun nonetheless! Just look at that sick jump shot from the guys!
I also need to give credit to the guys for trying to keep Katherine warm – I wish I could share all of the photos I took from that series of shots. Too funny!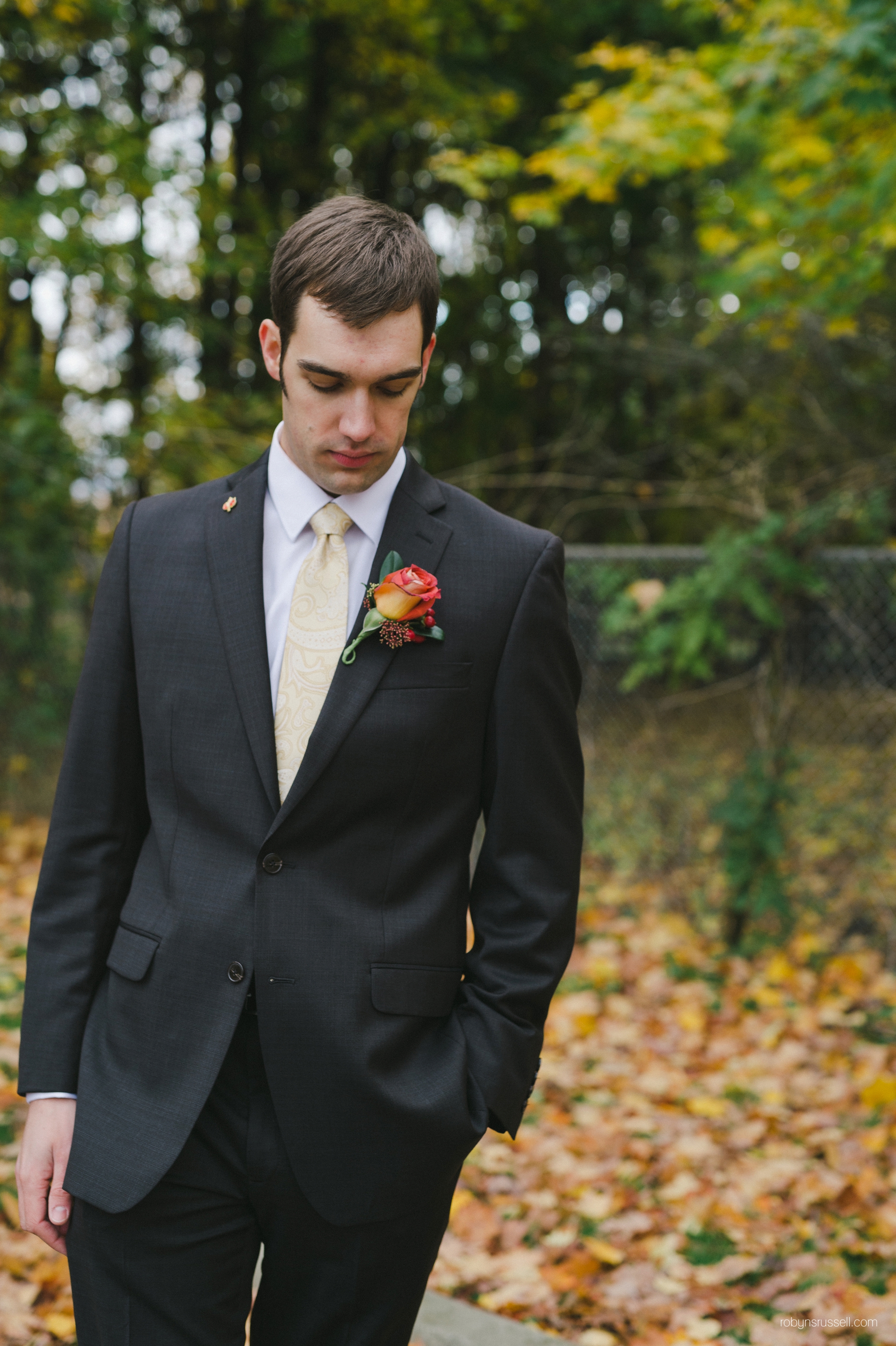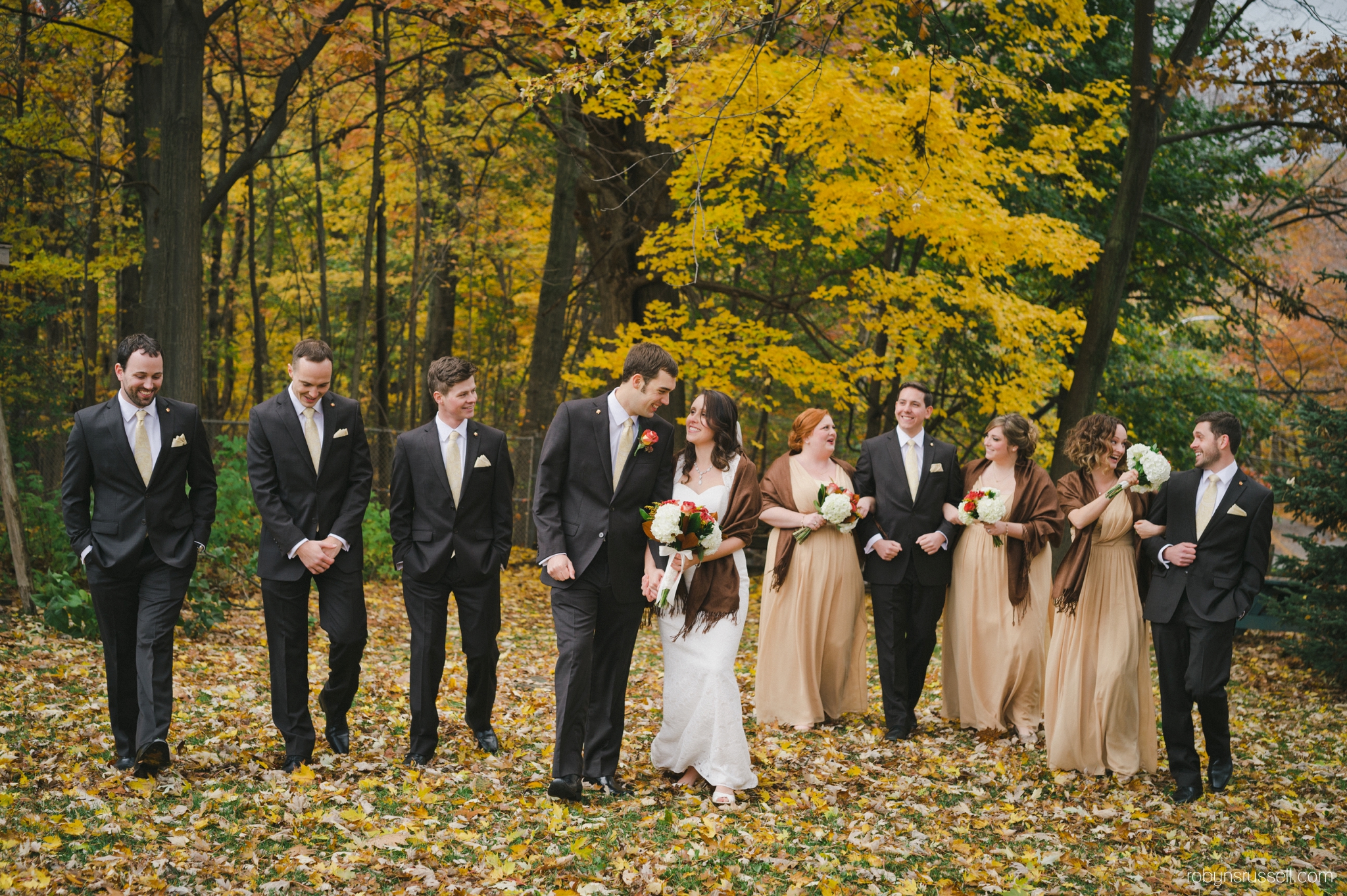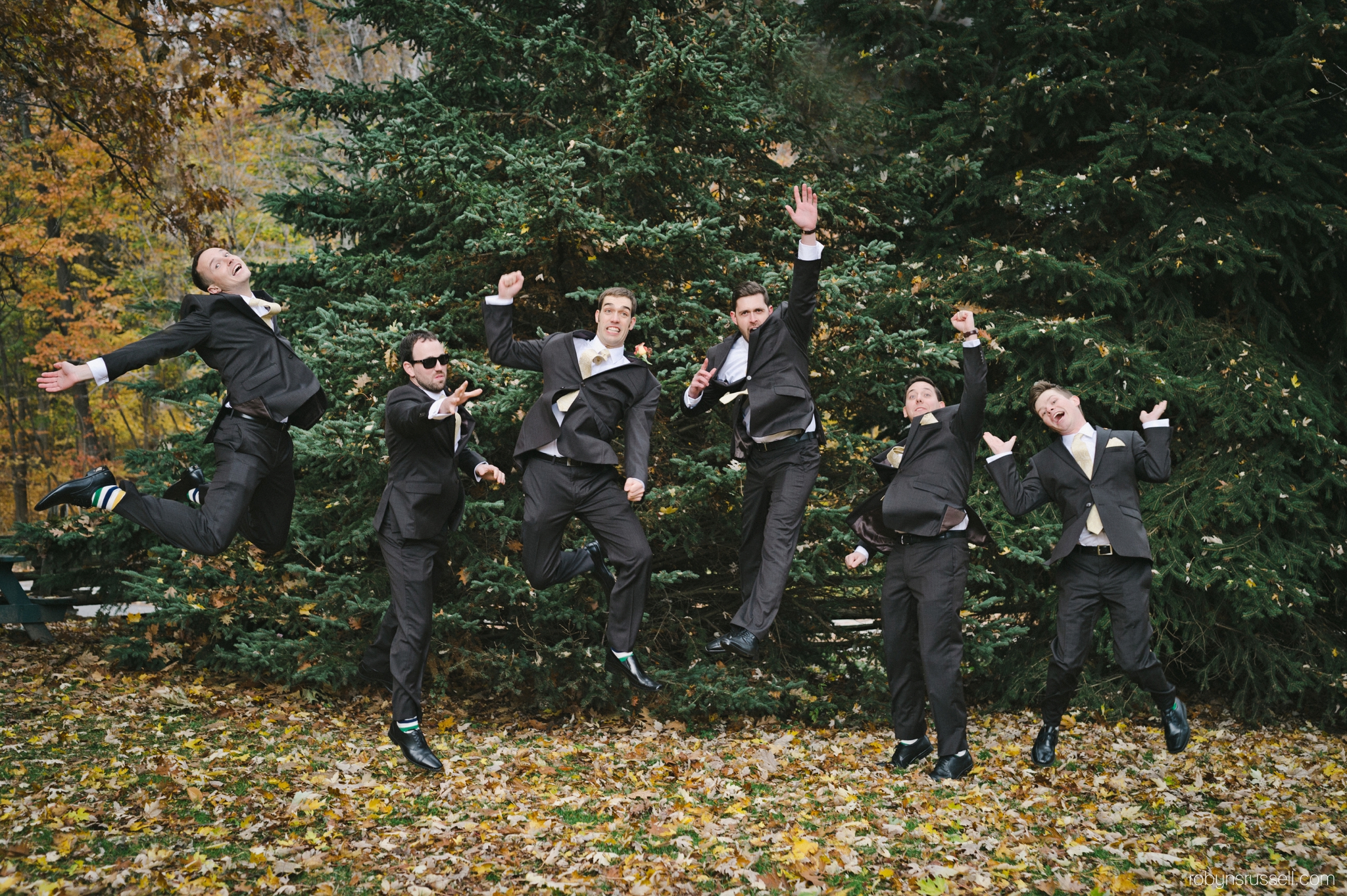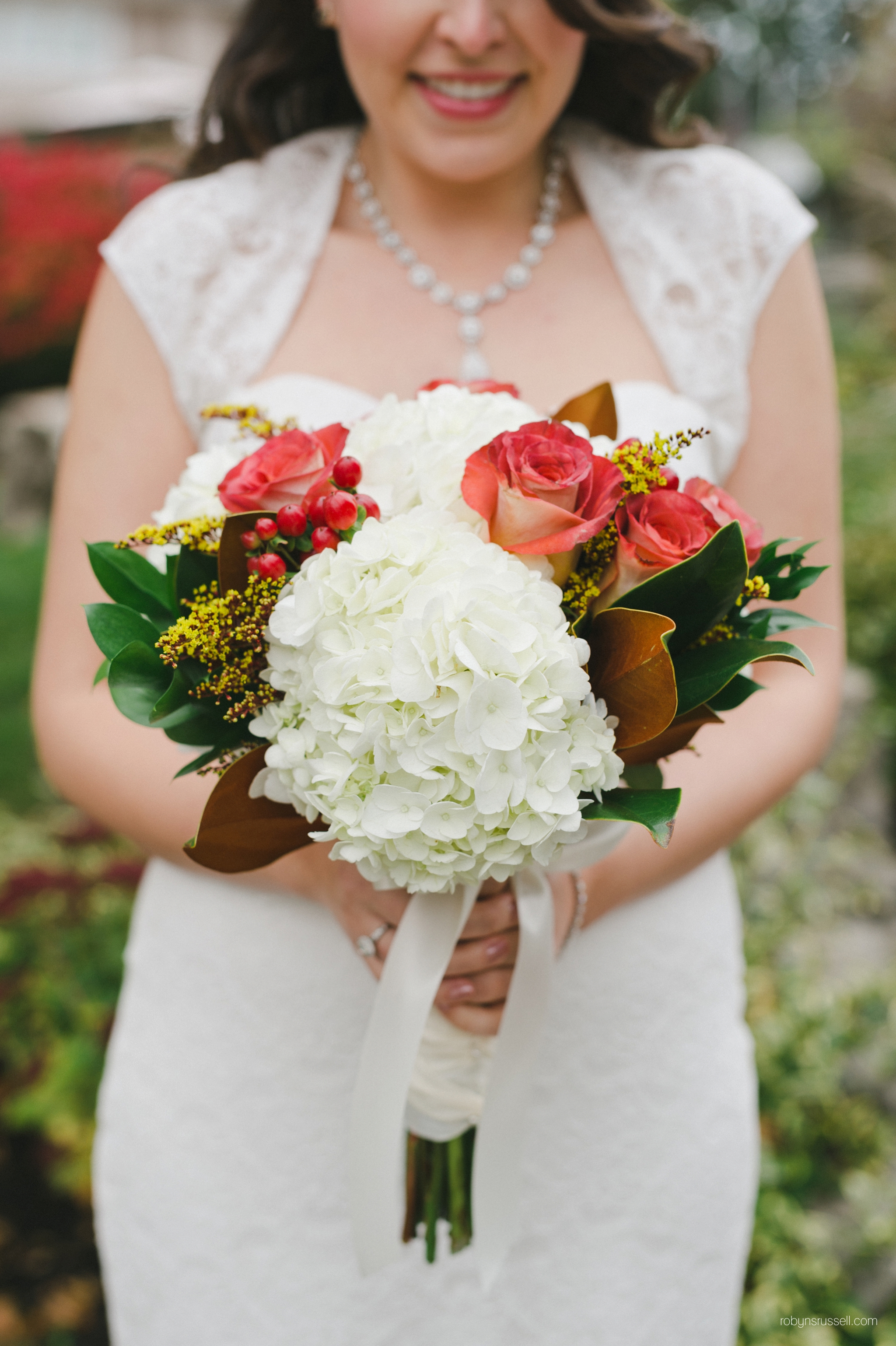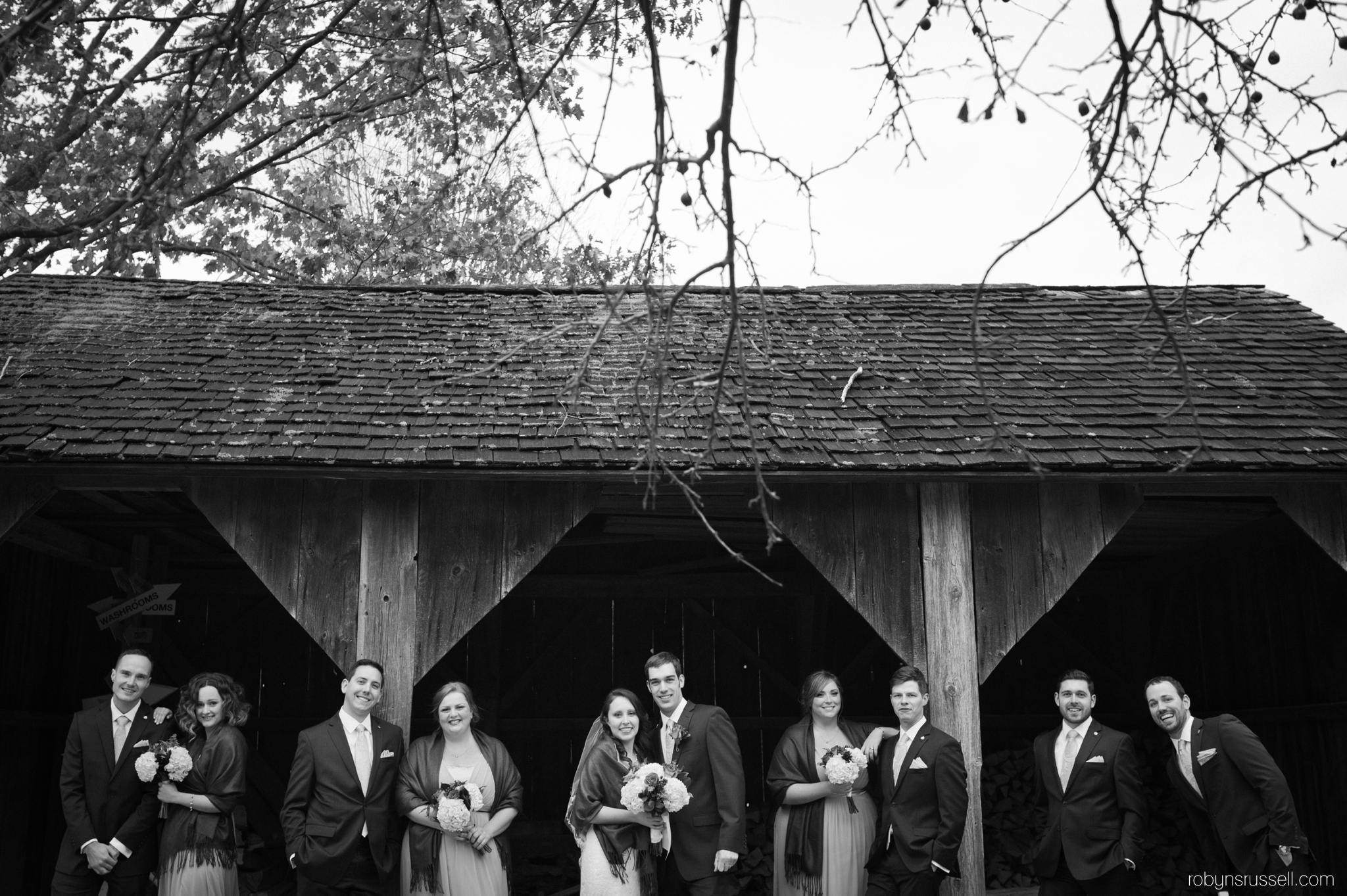 The bridal party got to warm up in the limo while we took a few more portraits of the bride and groom alone. We were grateful for the warmth indoors and the fire that was slowly burning away in the rooms we were so fortunate to photograph in. Katherine, I know you were cold but you were such a trooper and I appreciated it so much. This was the result; absolutely beautiful photos of you and your new husband, as happy as can be! It's hard to remember how cold it was when you look at what the two of you produced in the short amount of time we had before we succumbed to the chill.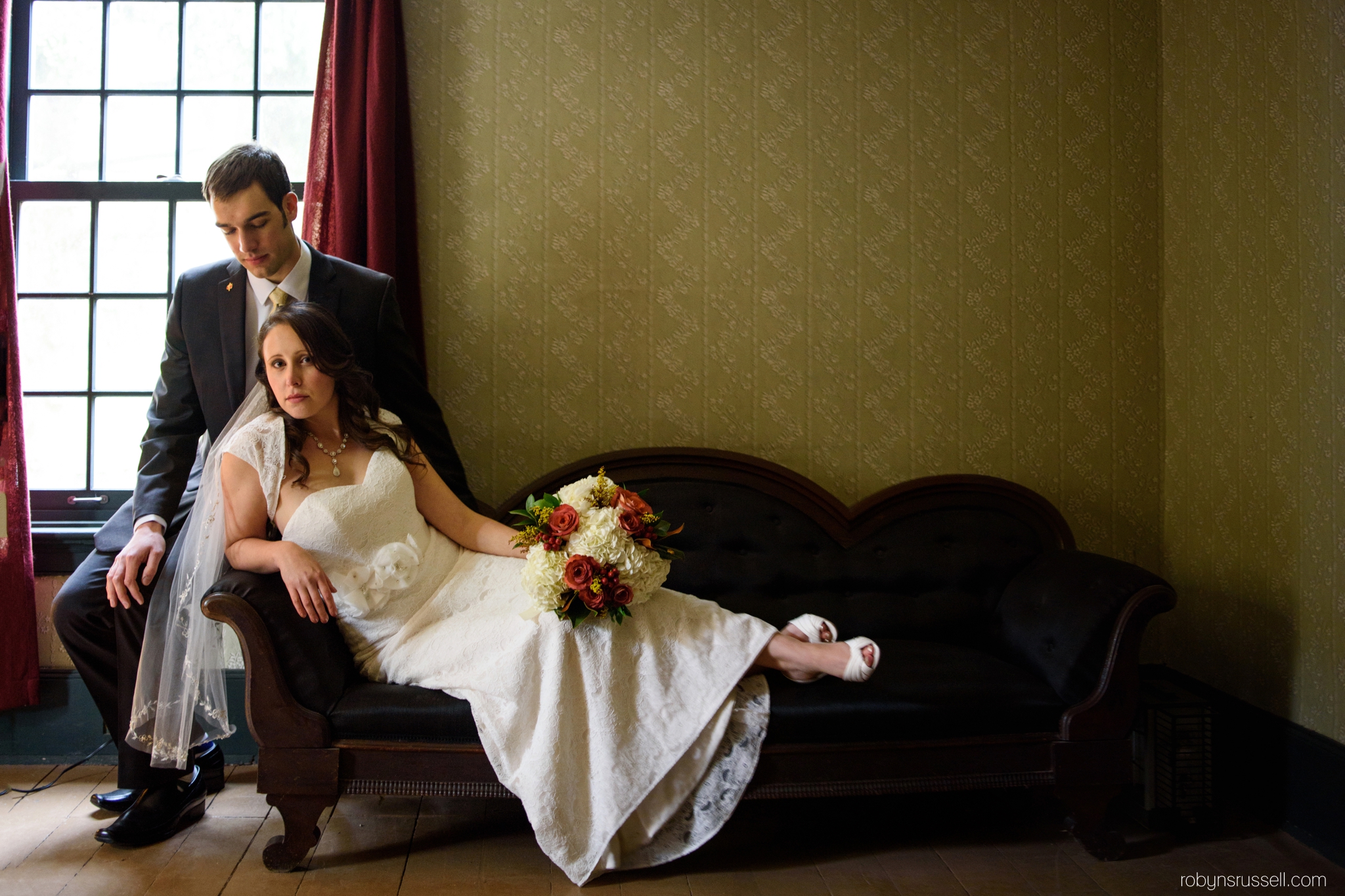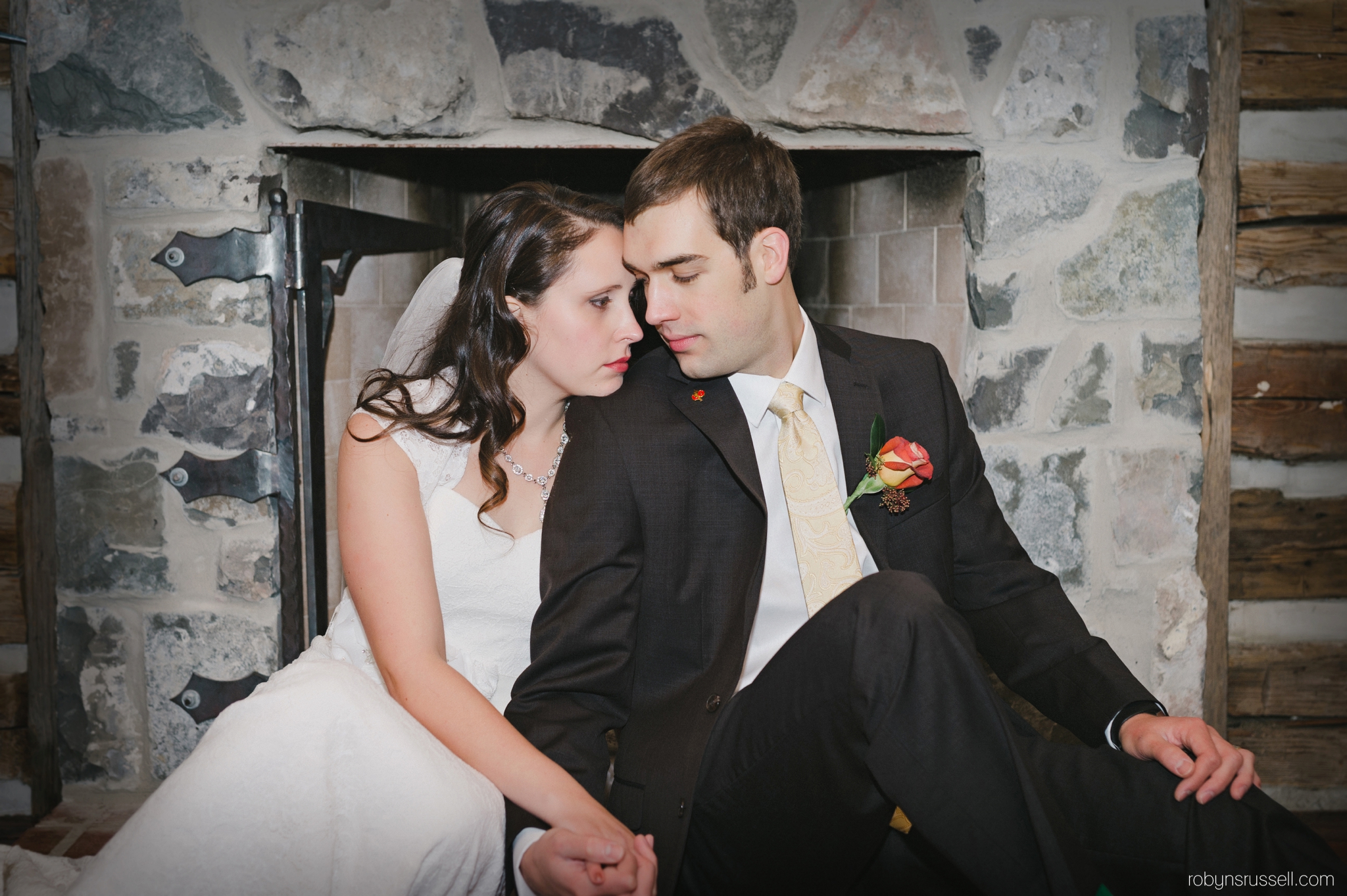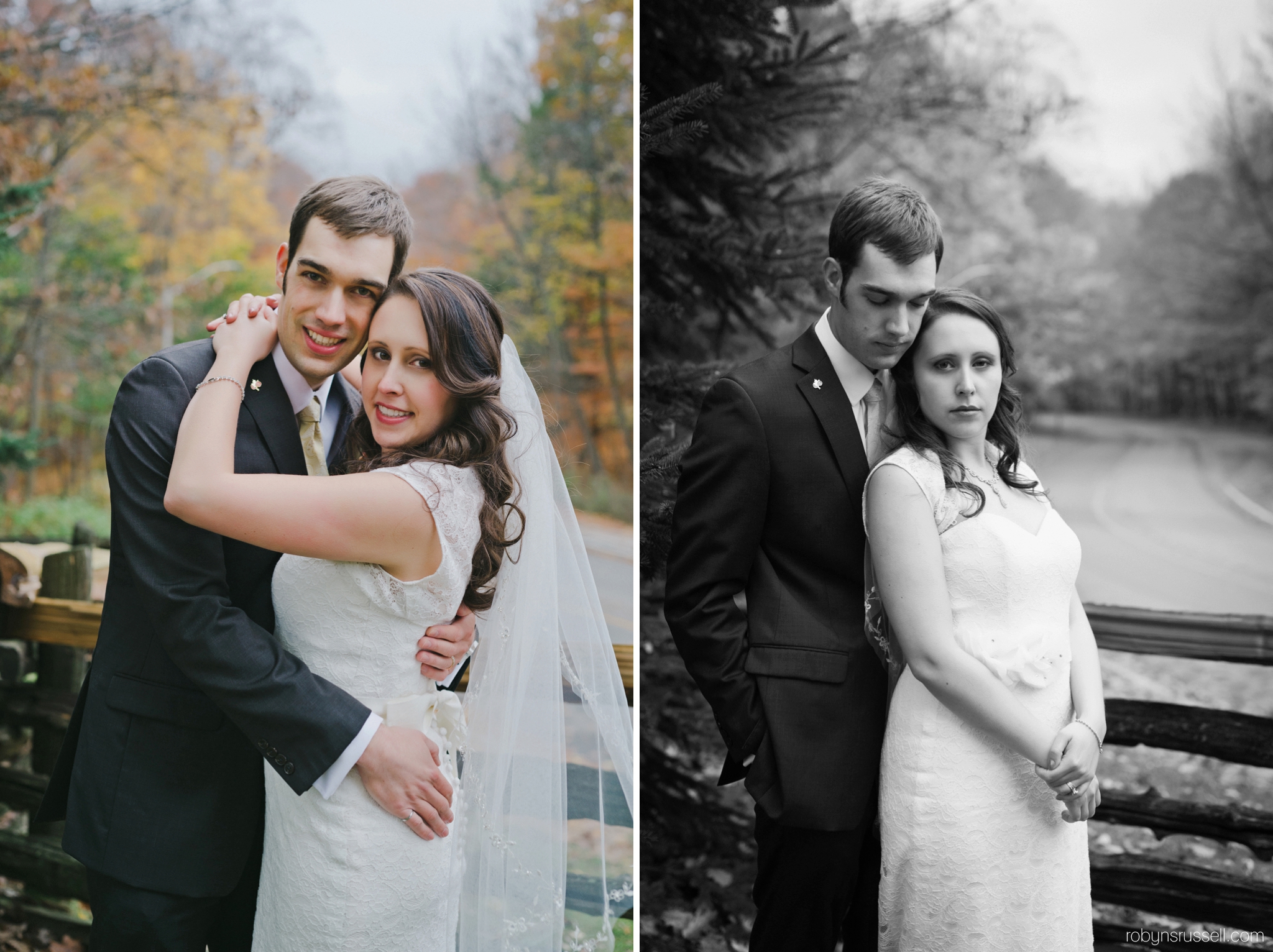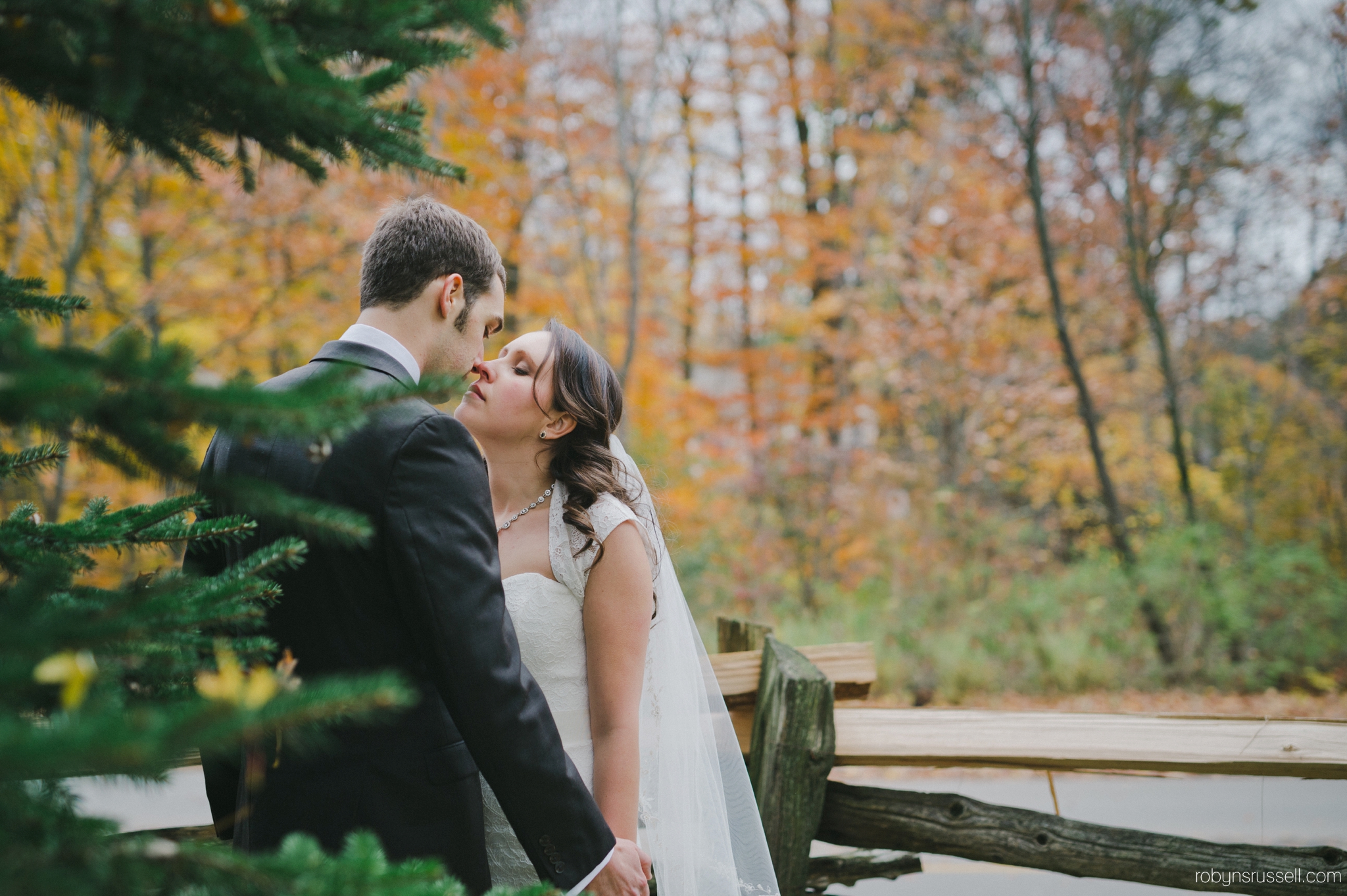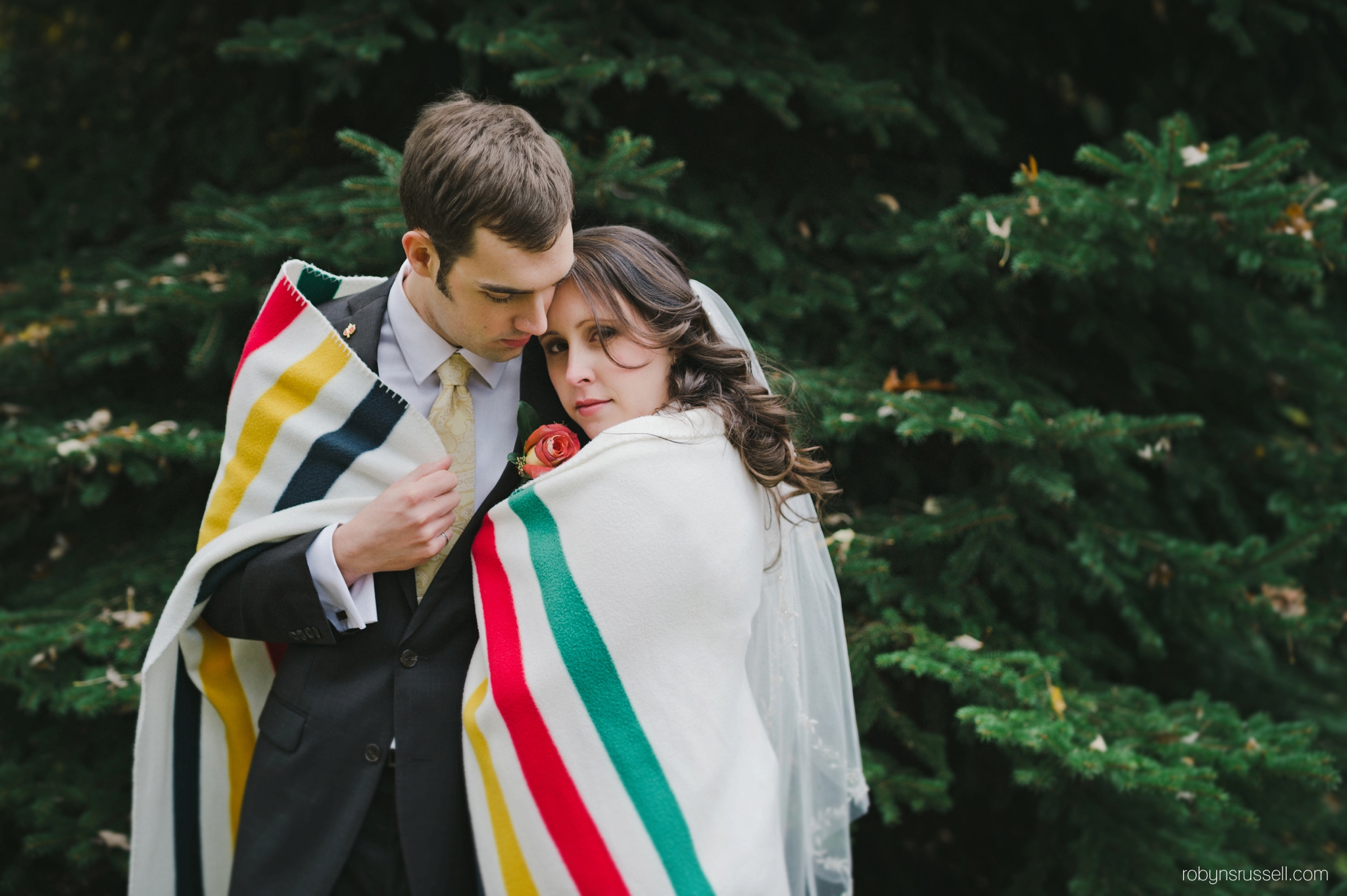 Of course, it's never really over until I say it's over … and I fought very hard for all of us to get out of the limo at the very end and take a group shot in the middle of the street. Believe me, this wasn't easy to do, but with a view like this, we simply couldn't resist. We even saw deer. And it was magical.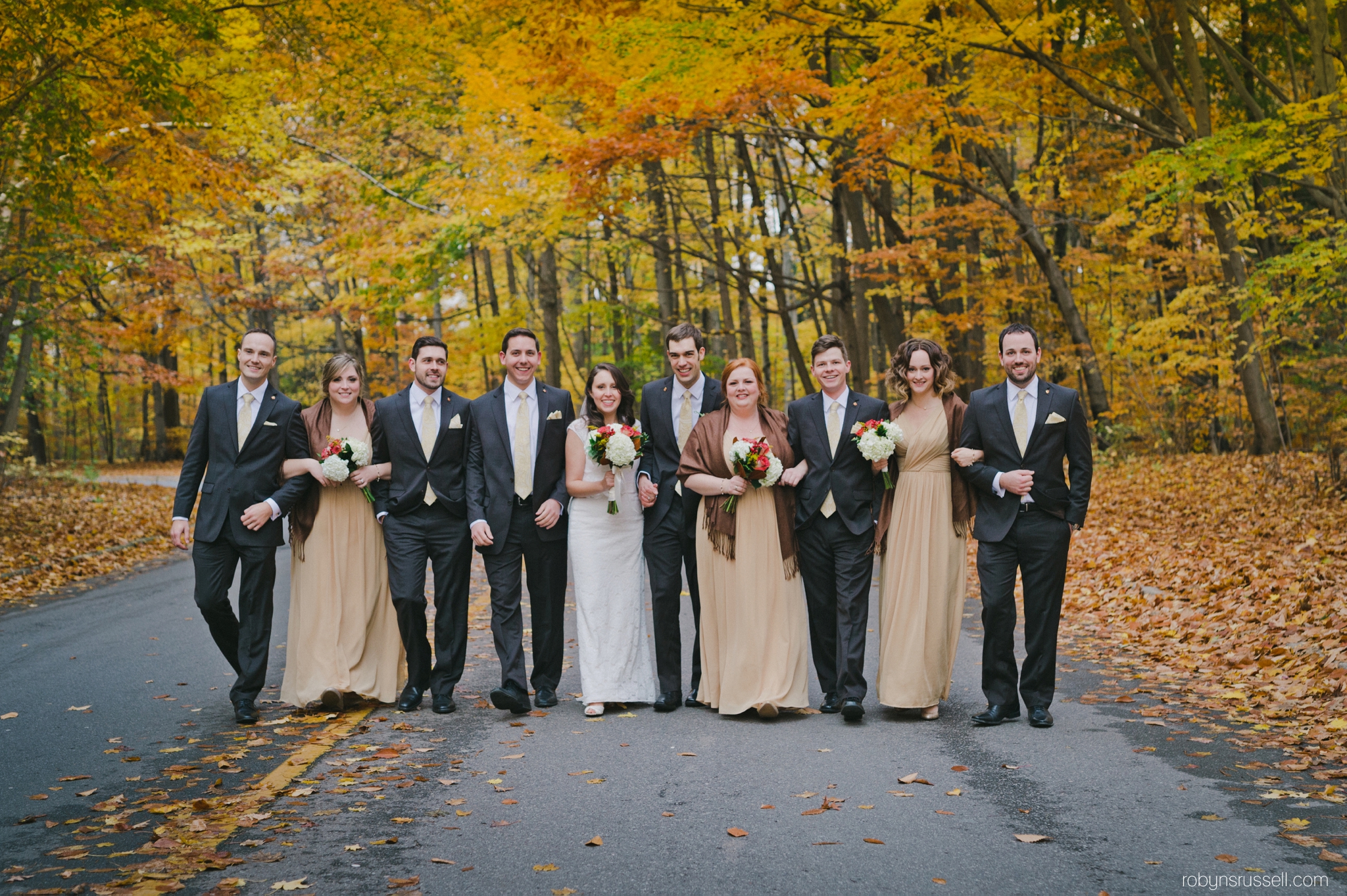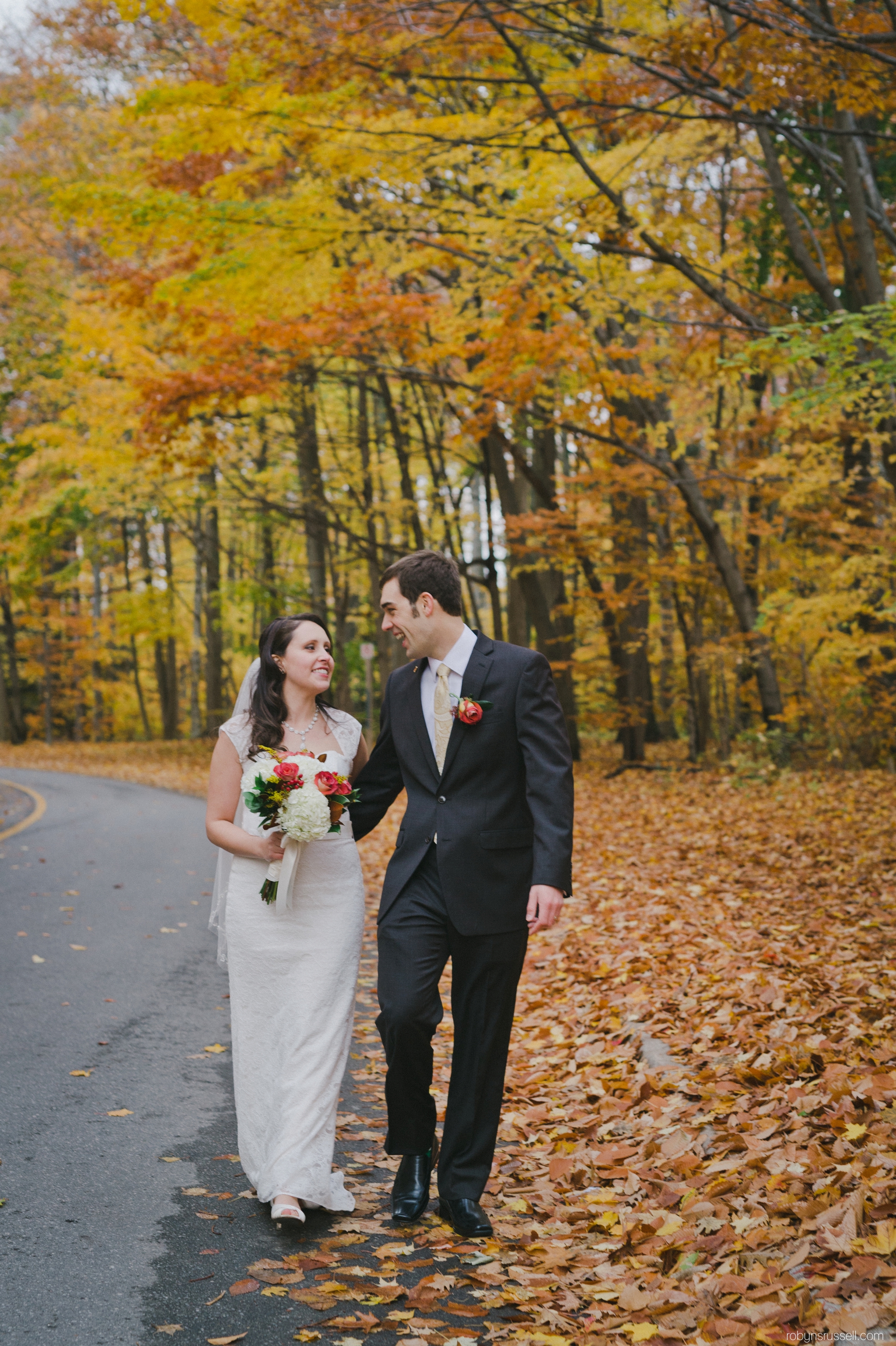 We warmed up on our way to the reception in Oakville, which took place at St. Joseph's Banquet and Conference Centre. I've never been there before and I have to say, it was really well done. The food, the decor, the beautiful big windows, cocktail hour. Everything was perfect. Here's a highlight of Katherine and Michael's gorgeous details while their cocktails took place.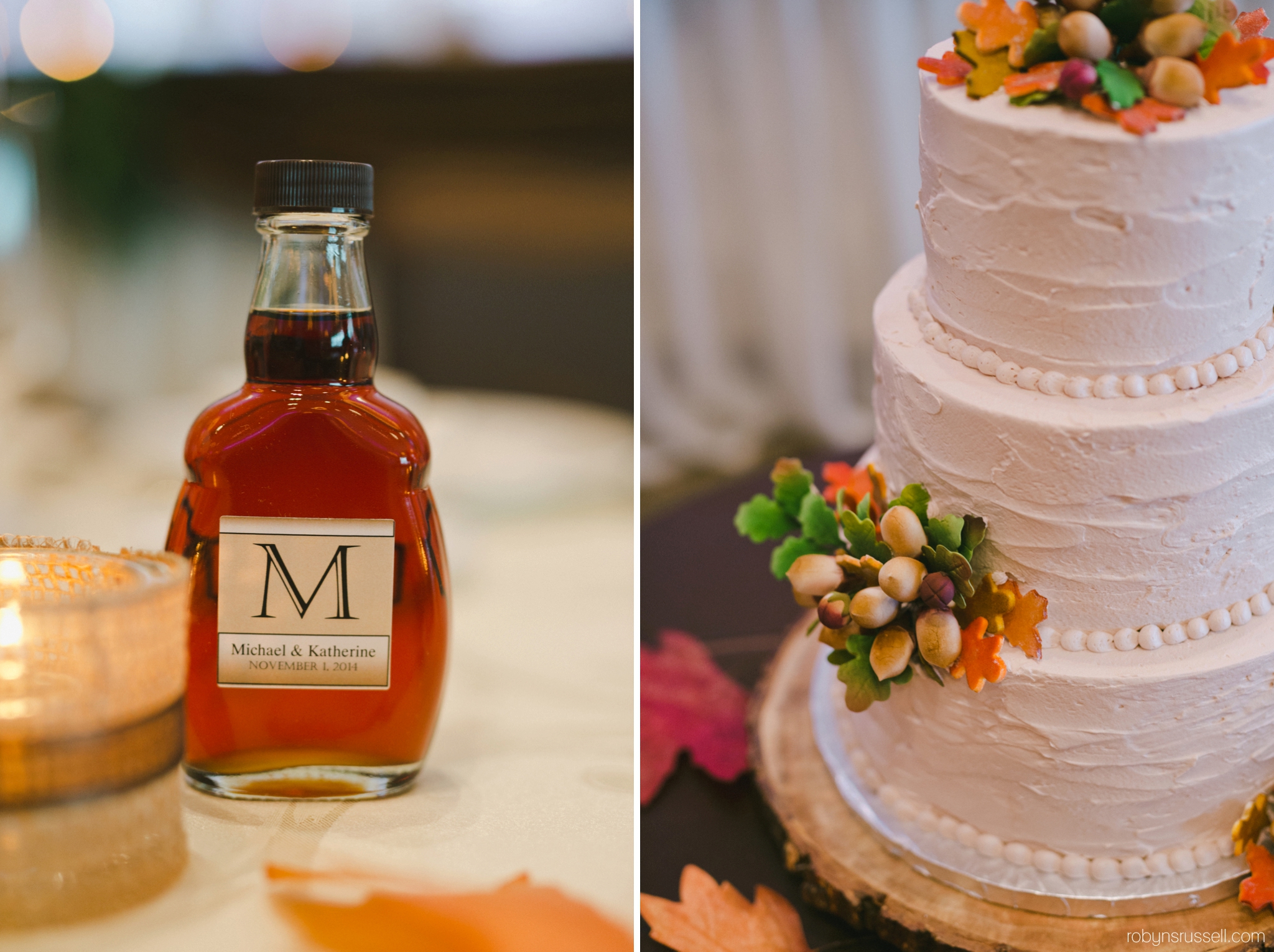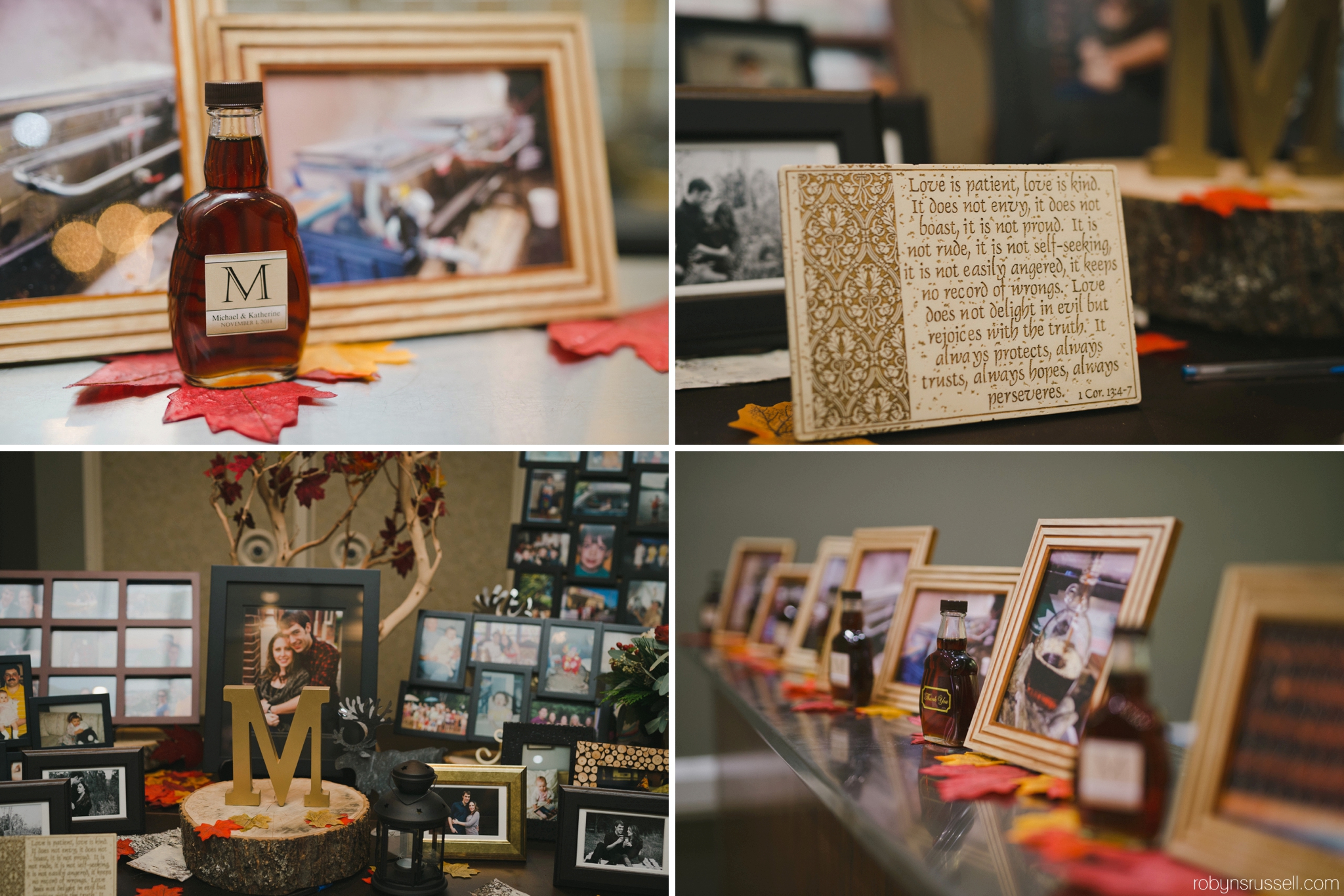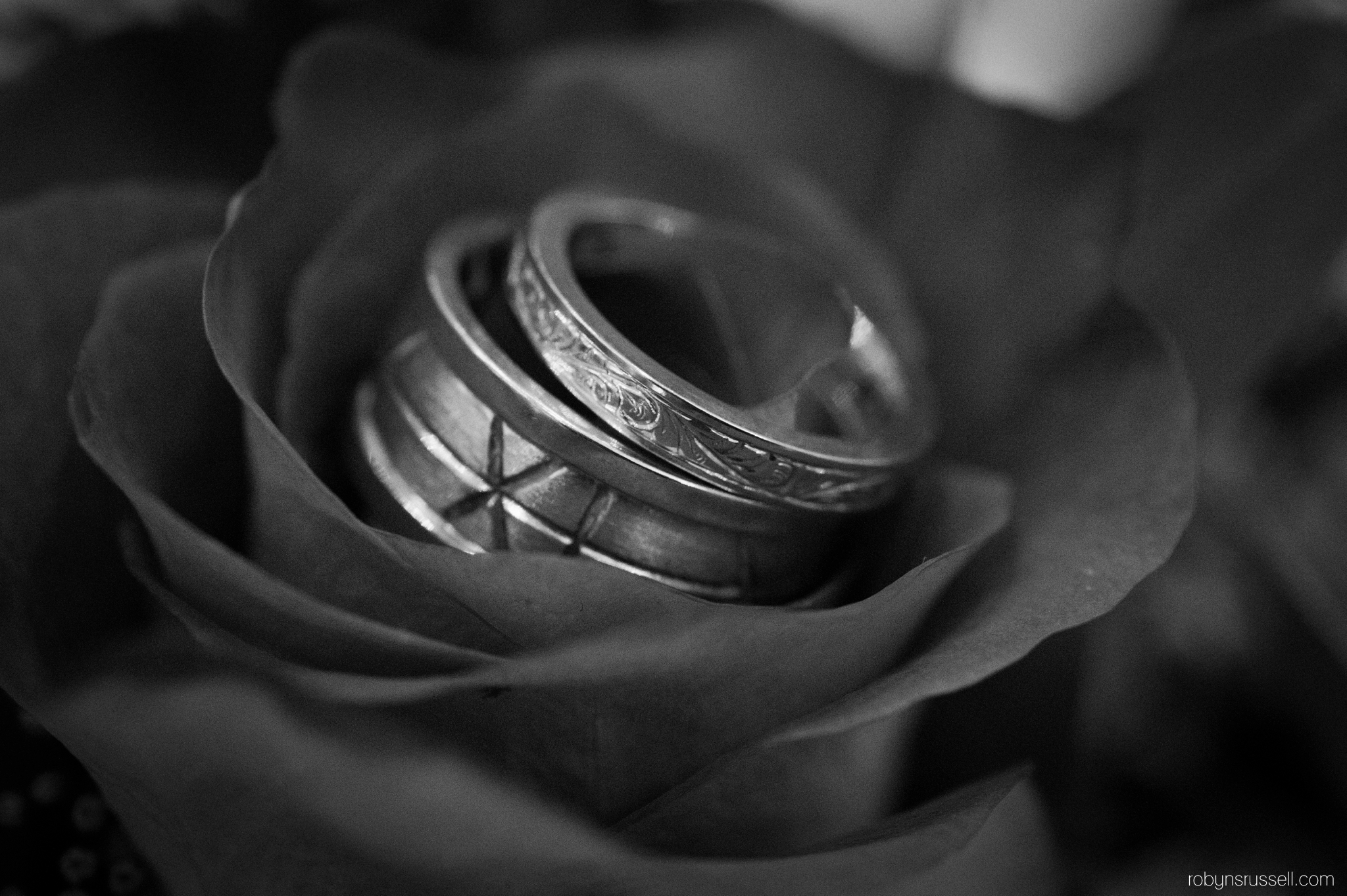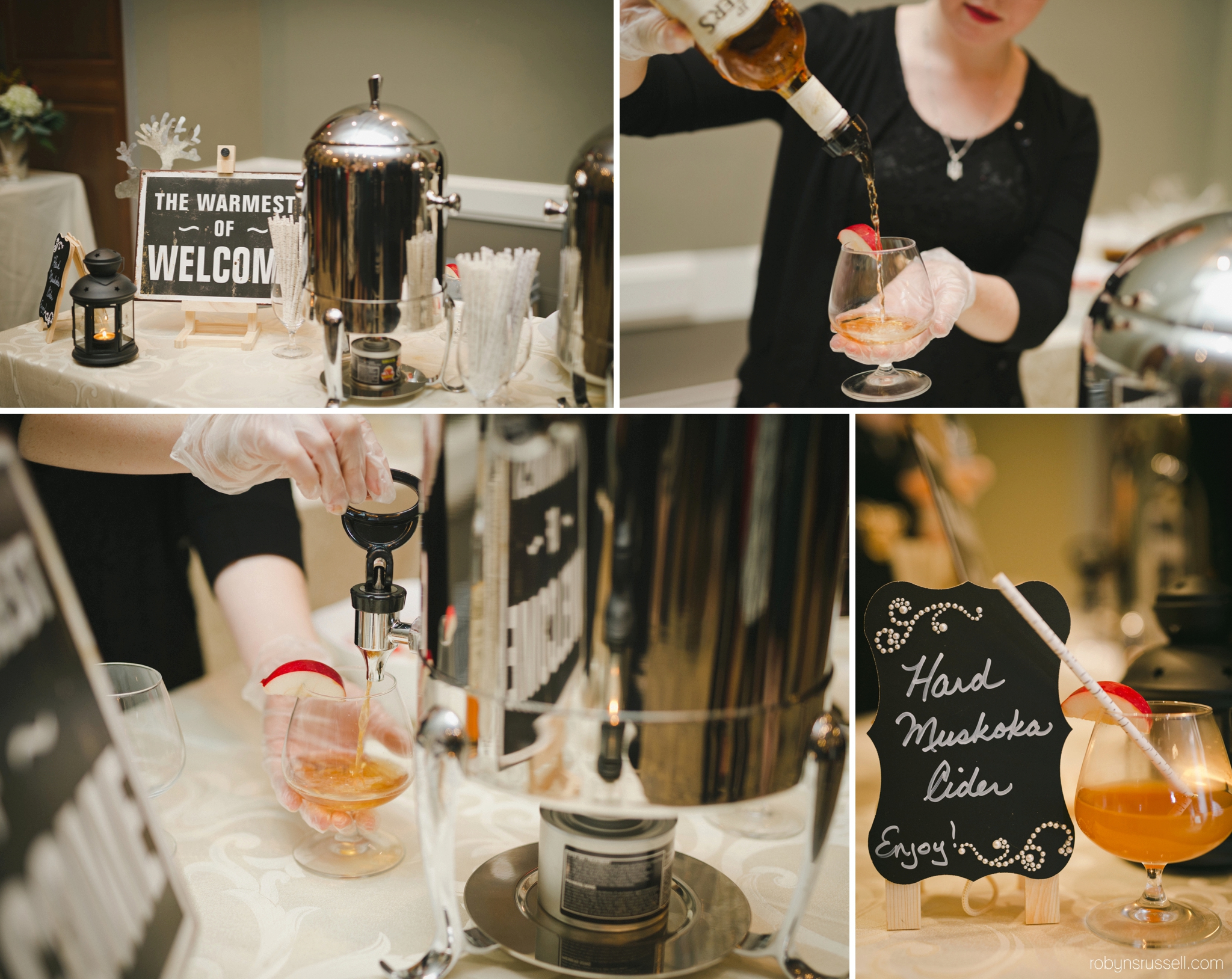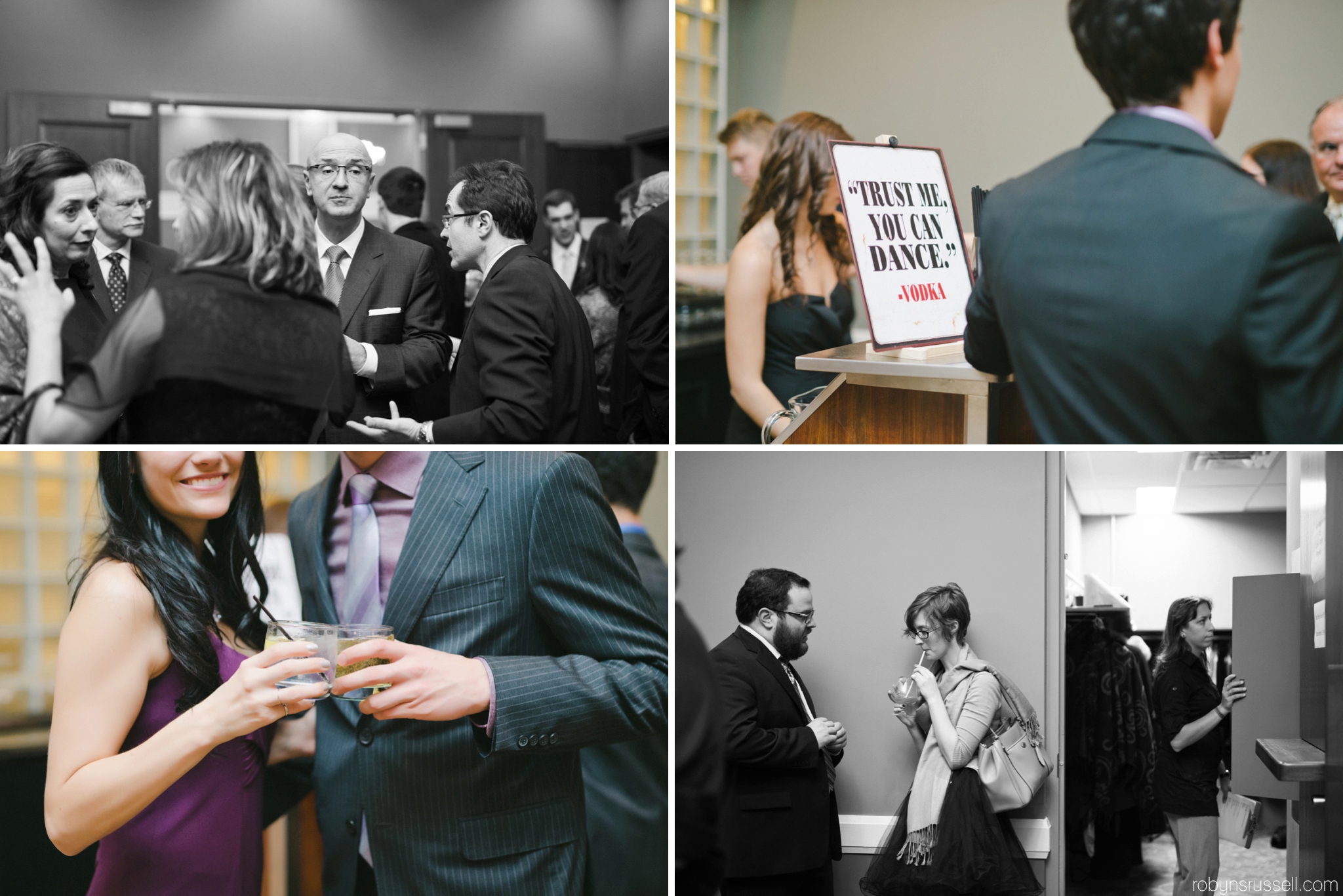 The rest of the night was amazing; and everything I'm sure Katherine and Michael dreamed of. The first dance took my breathe away and isn't their cake just lovely!?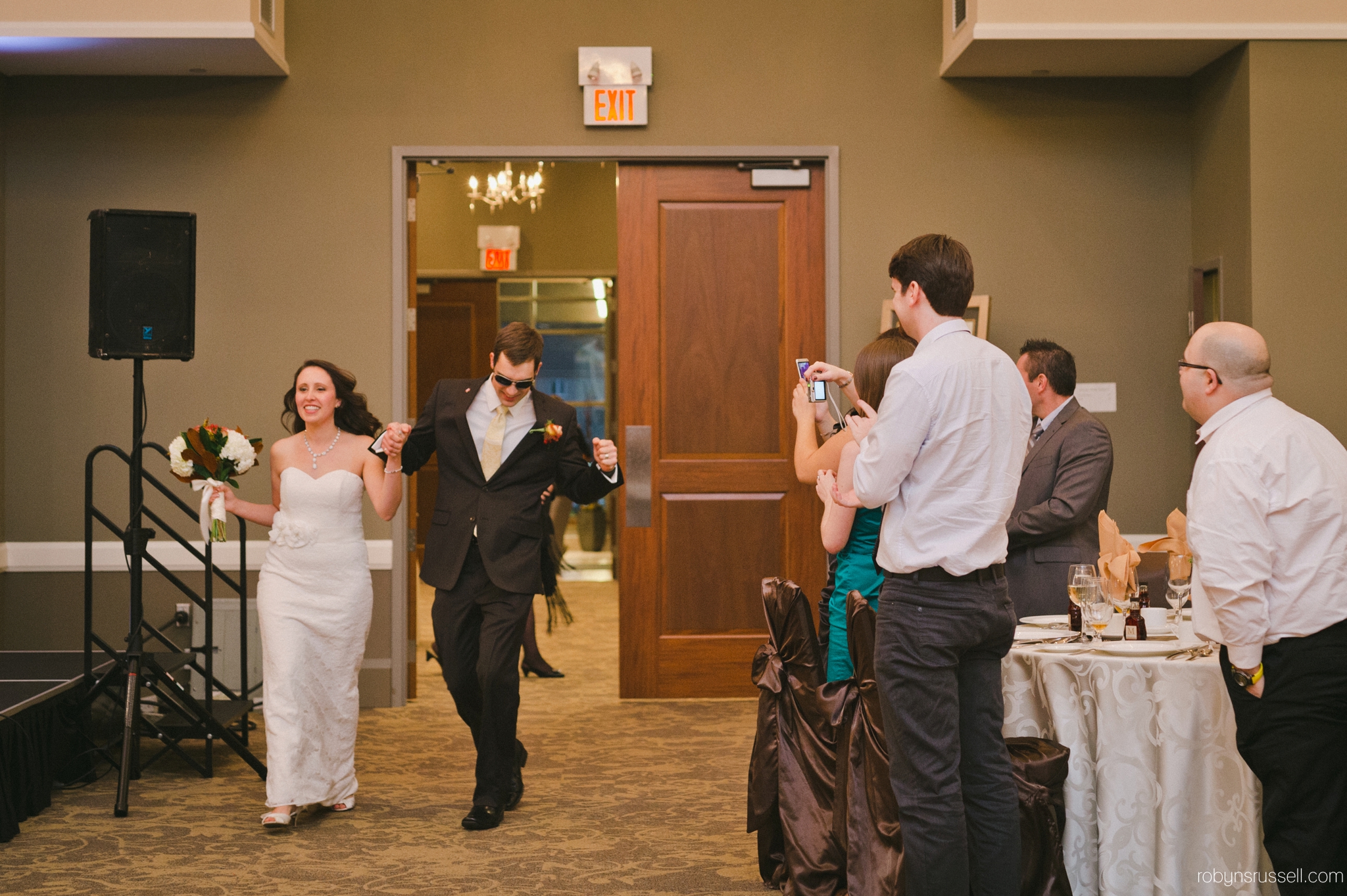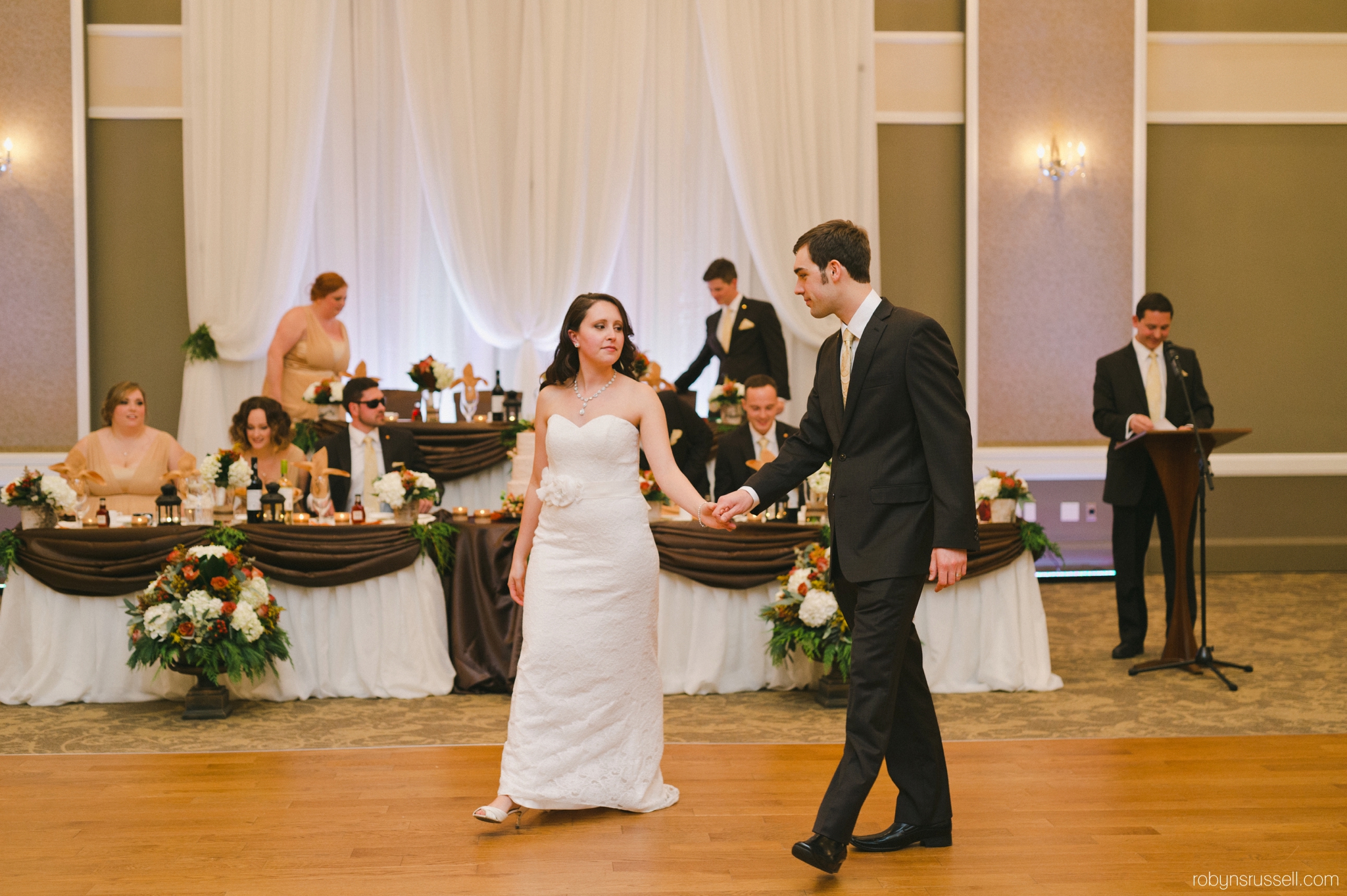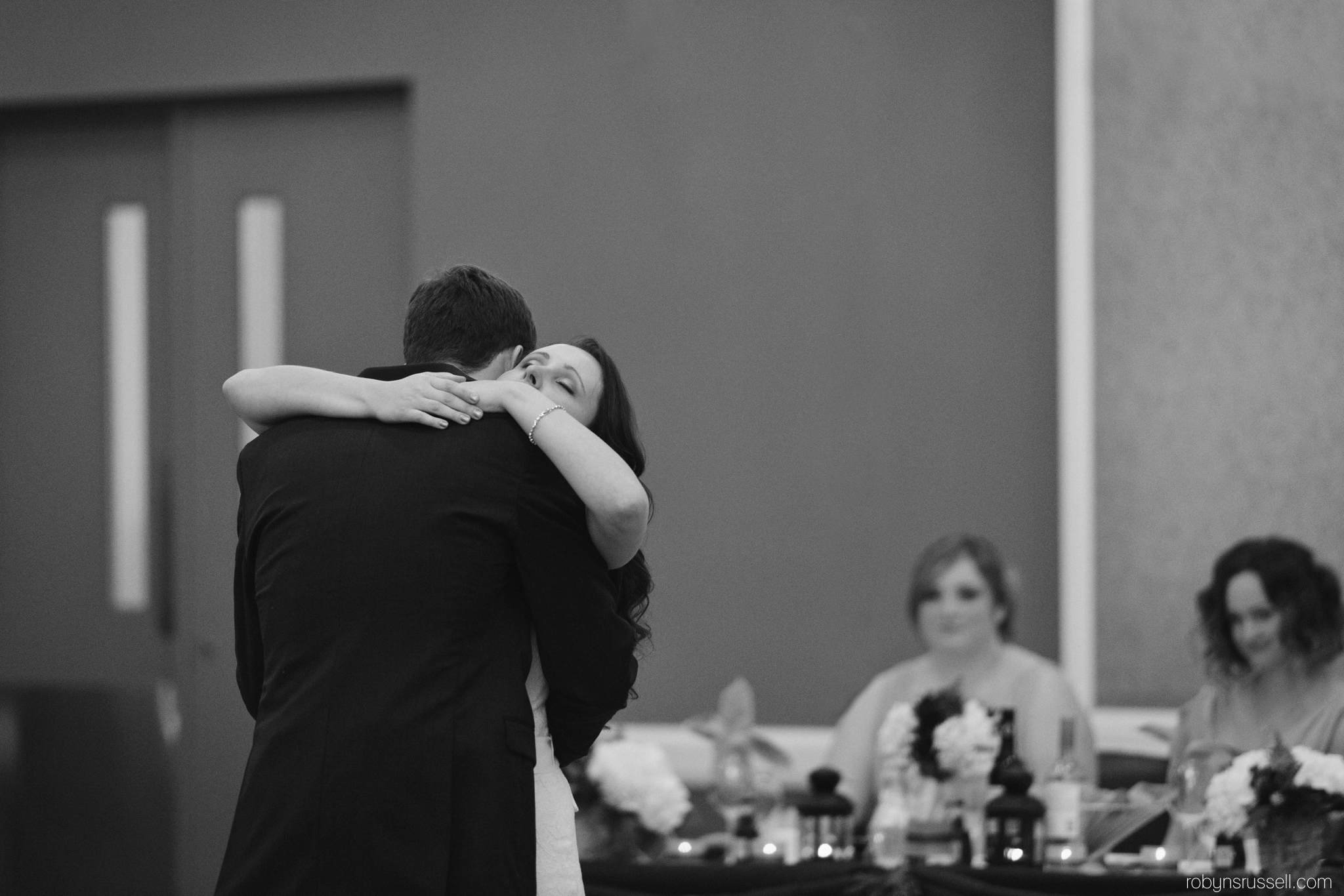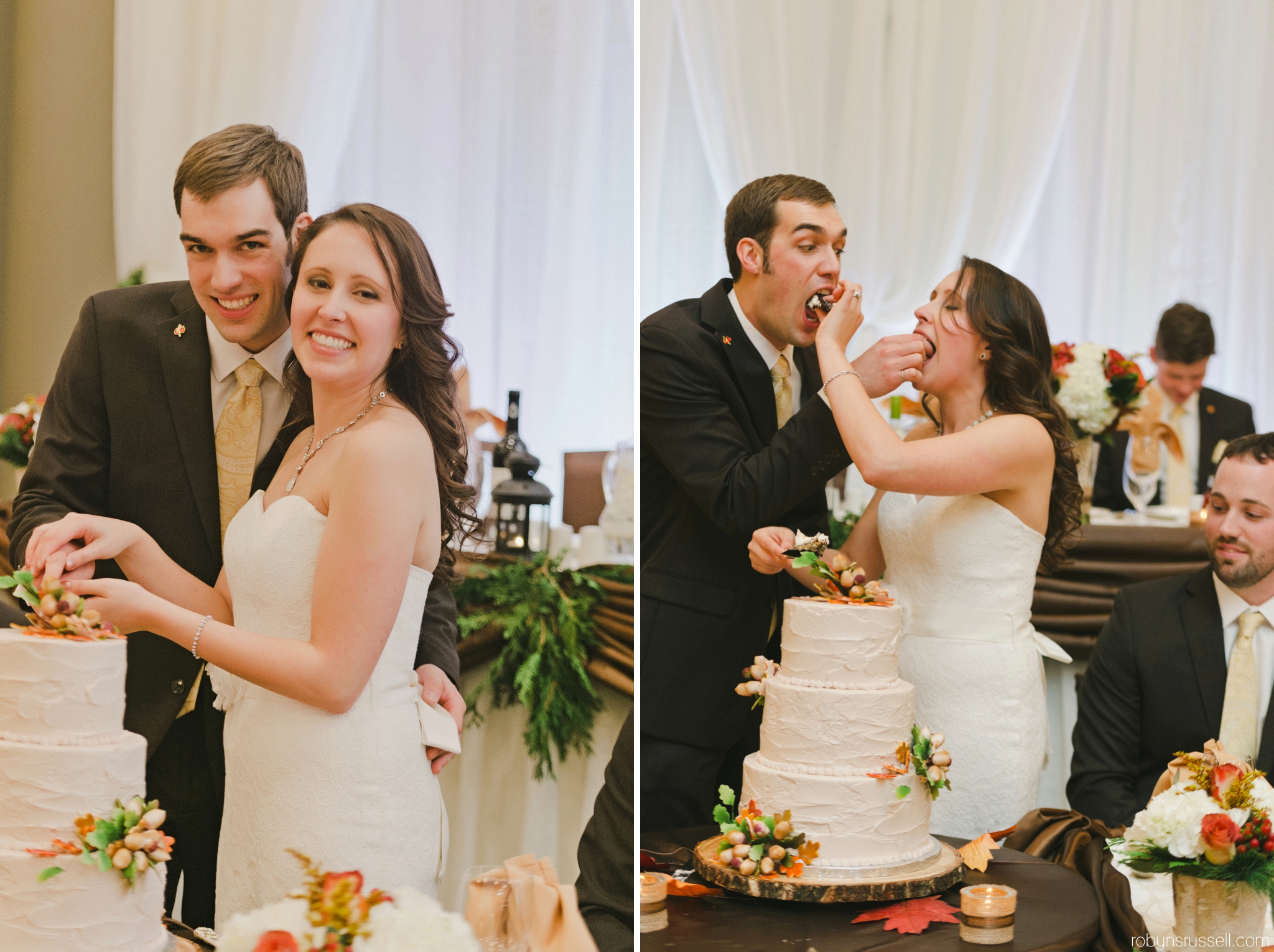 The rest of the night was filled with speeches and toasts, lots of laughs and a few tears. Just the way a wedding should be! Katherine's mom Anne – oh, you were a treat. Shout out to the mama who had everything under control (she also had the best one liner I heard all day but I'll keep that to myself)!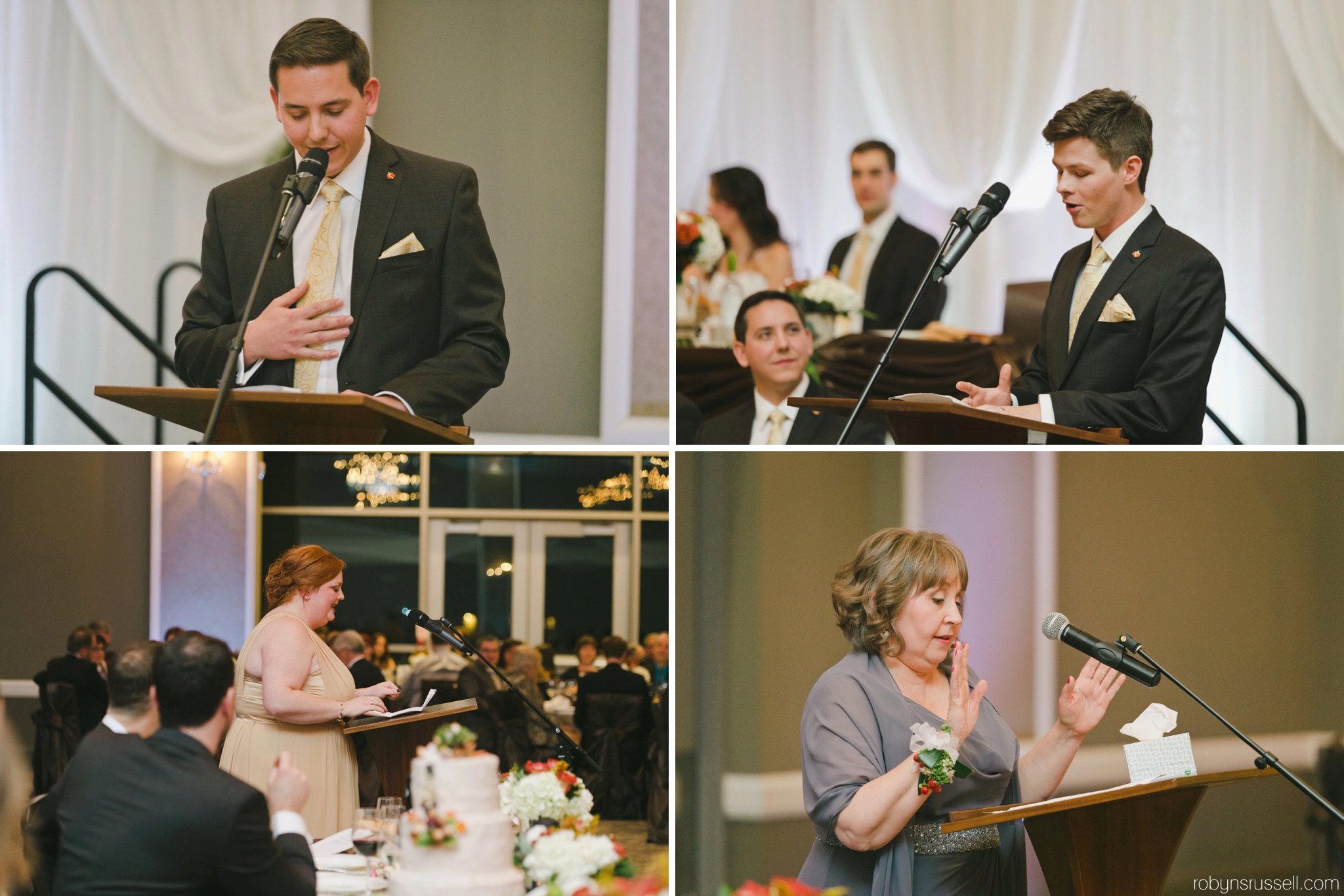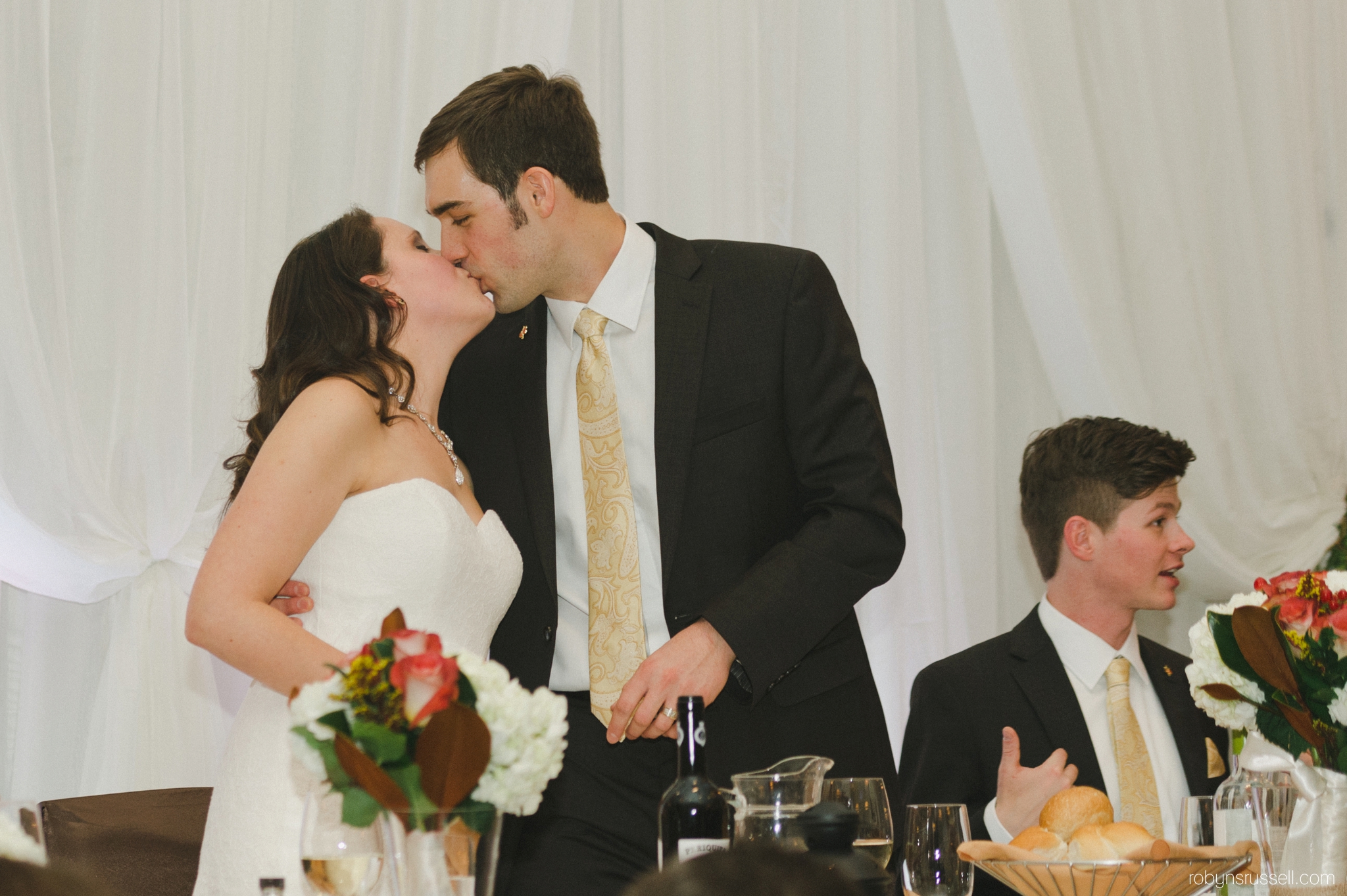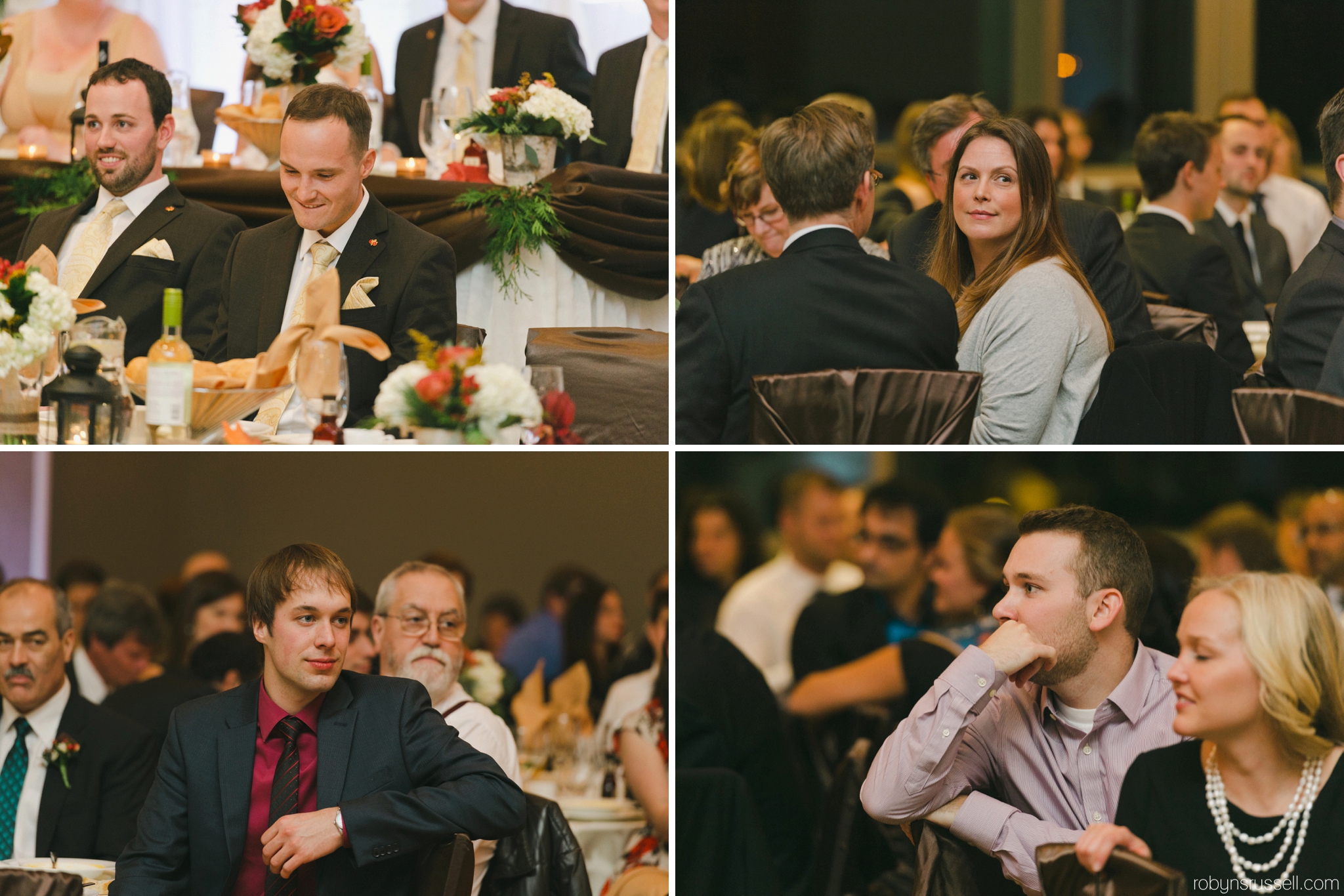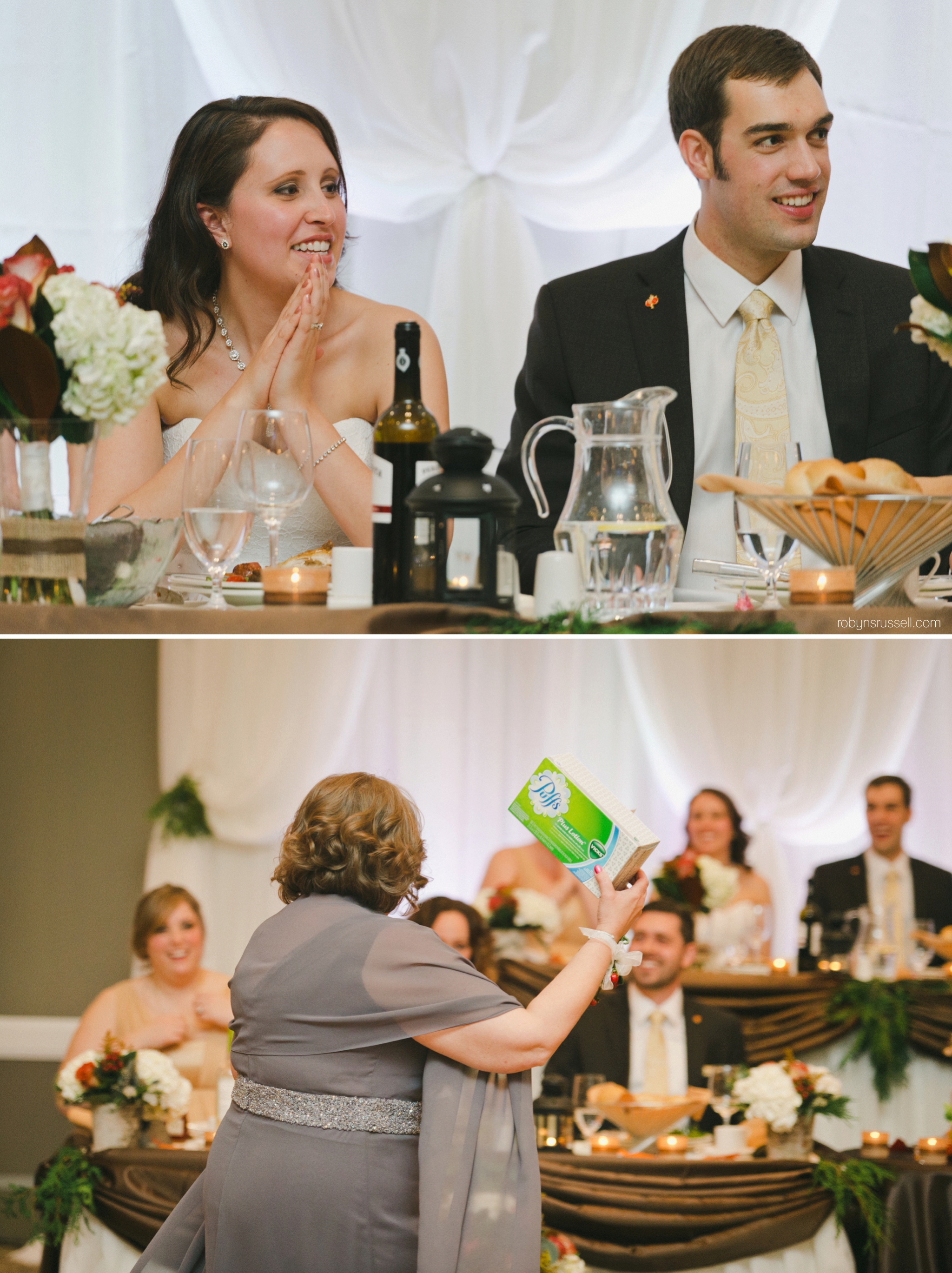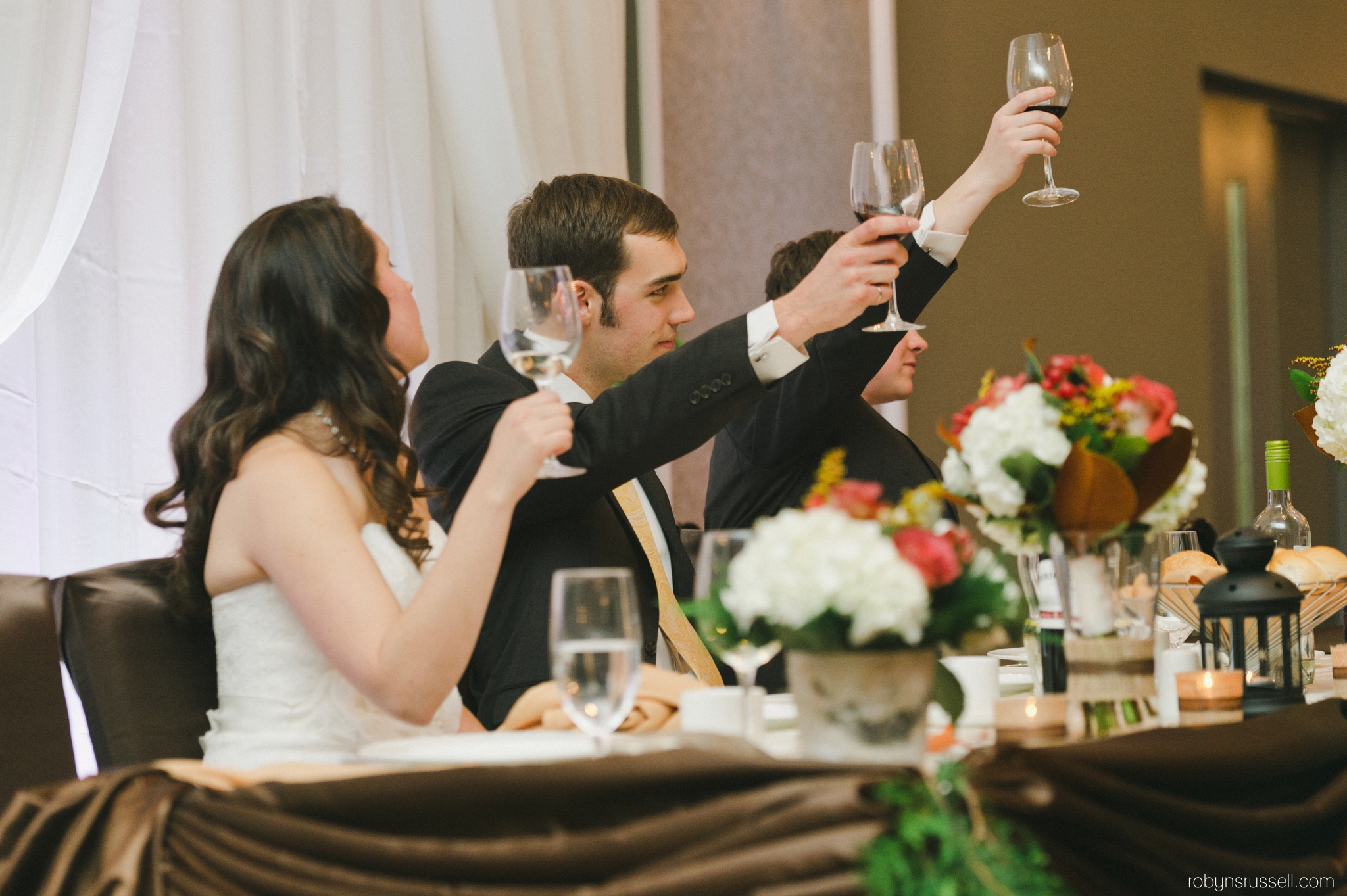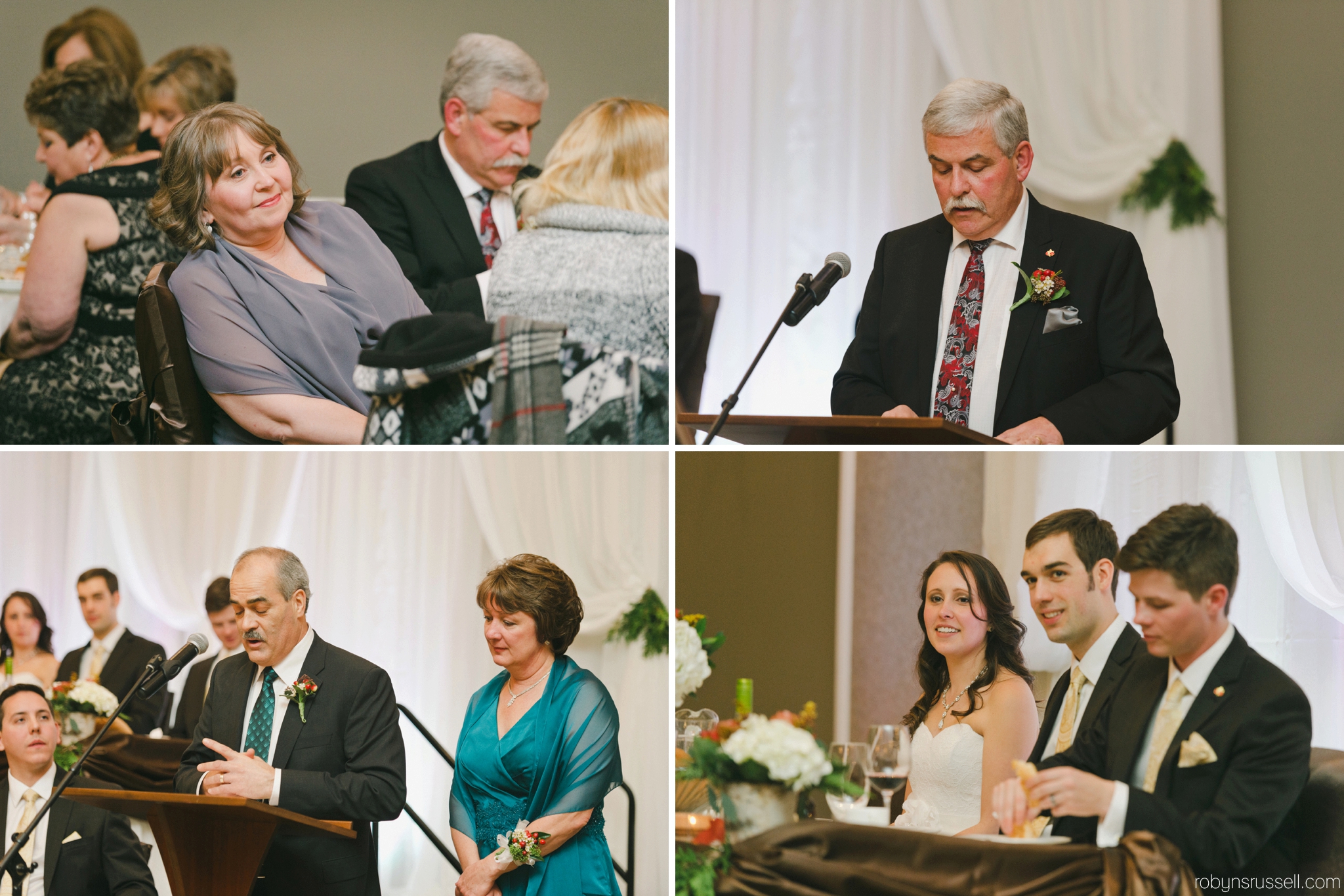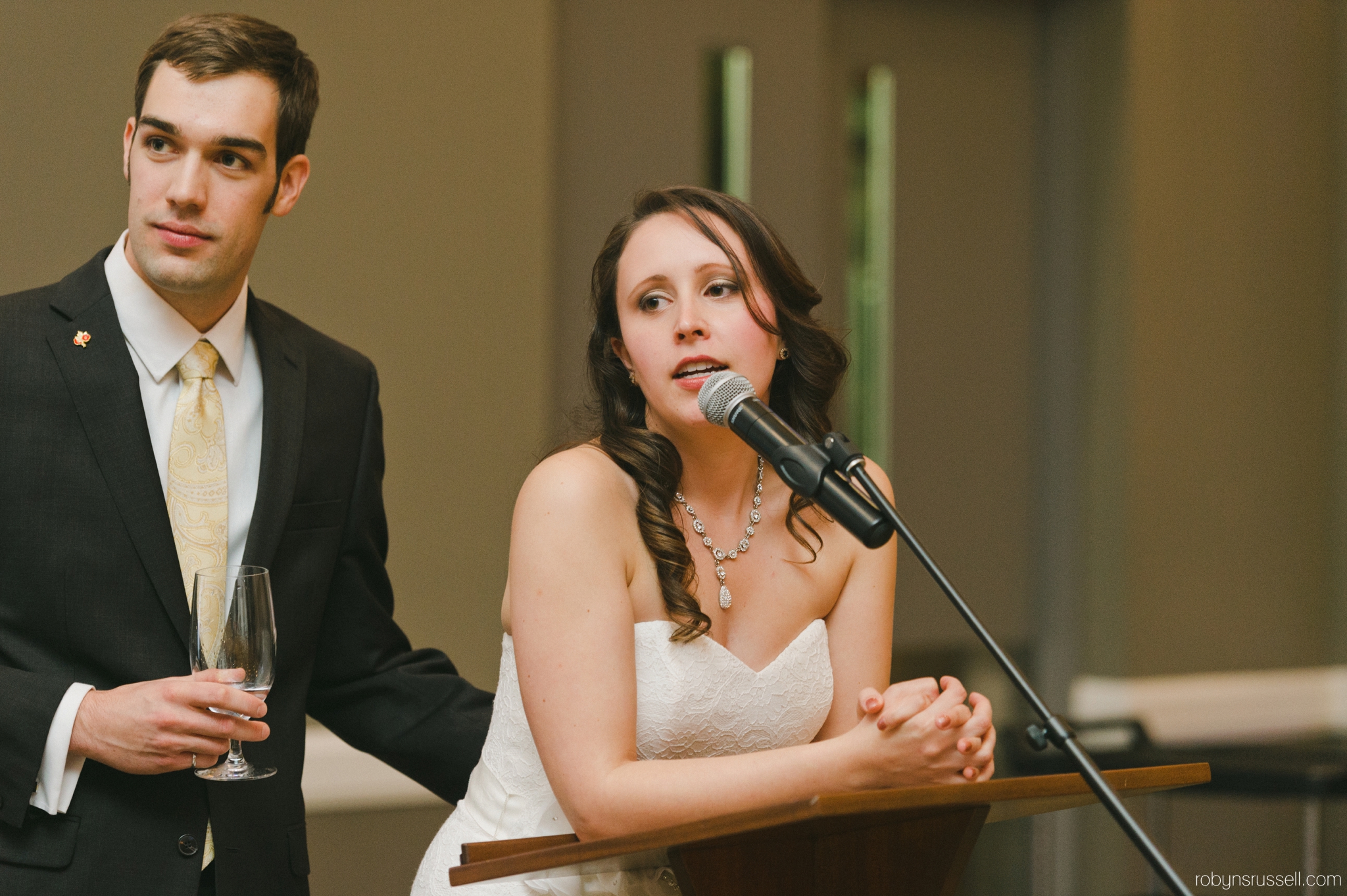 Once the dance started, everyone was up on their feet and we were lucky to capture some of the hype! Their guests were just way too much fun and I loved the use of props to get everyone ready to party!
Katherine and Mike, thank you for giving me the huge honour of capturing your day. It was everything I imagined it would be and more. Your kind spirits and energy made it so special for me to witness and I can't tell you how awesome it was to see all of your hard work pay off. Your maple syrup guest favour was one of my favourite parting gifts ever and I know everyone left feeling very cozy and extra Canadian. I know I sure did …. eh! :) I hope you loved seeing my take on your day and will see you both very soon!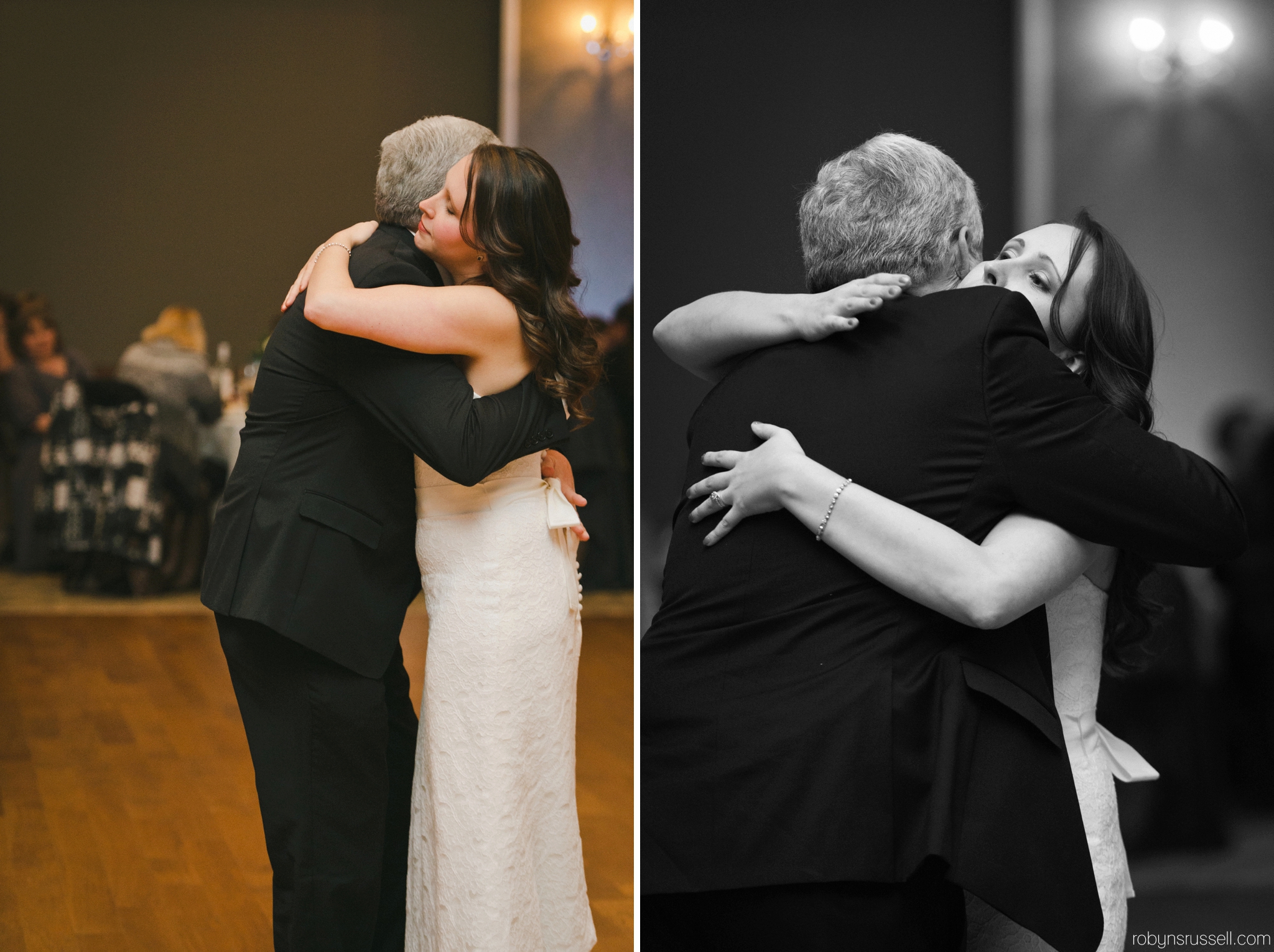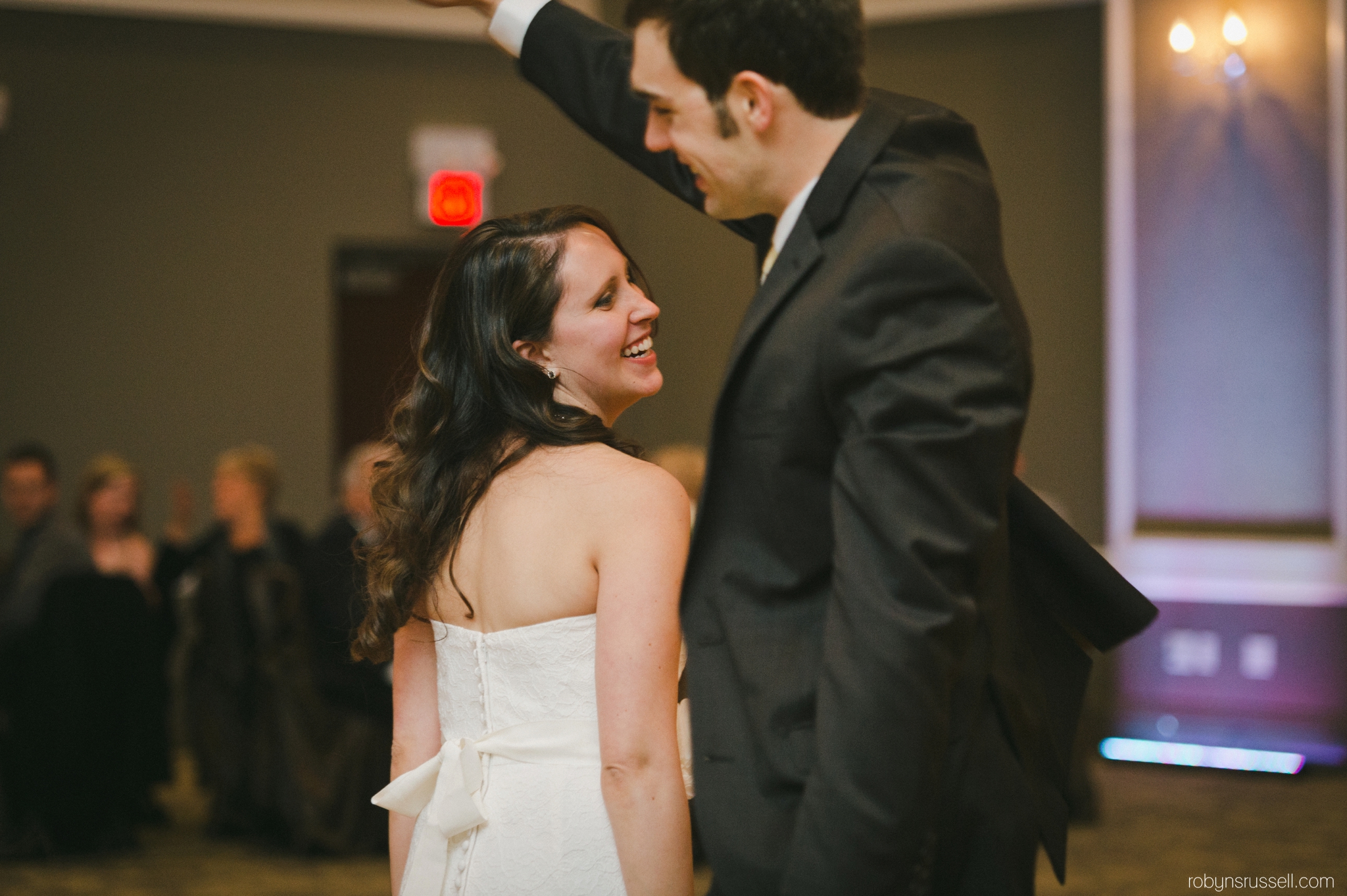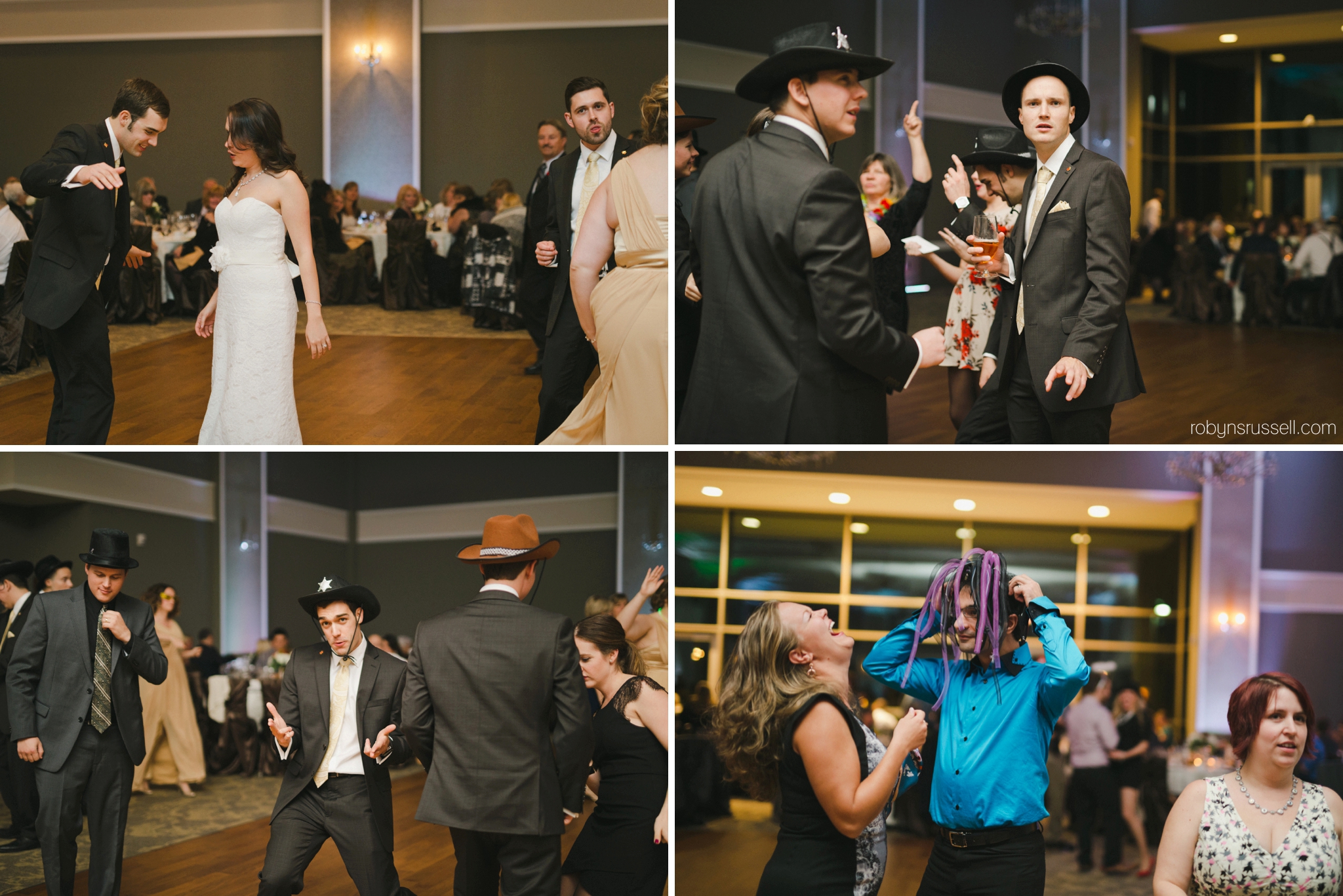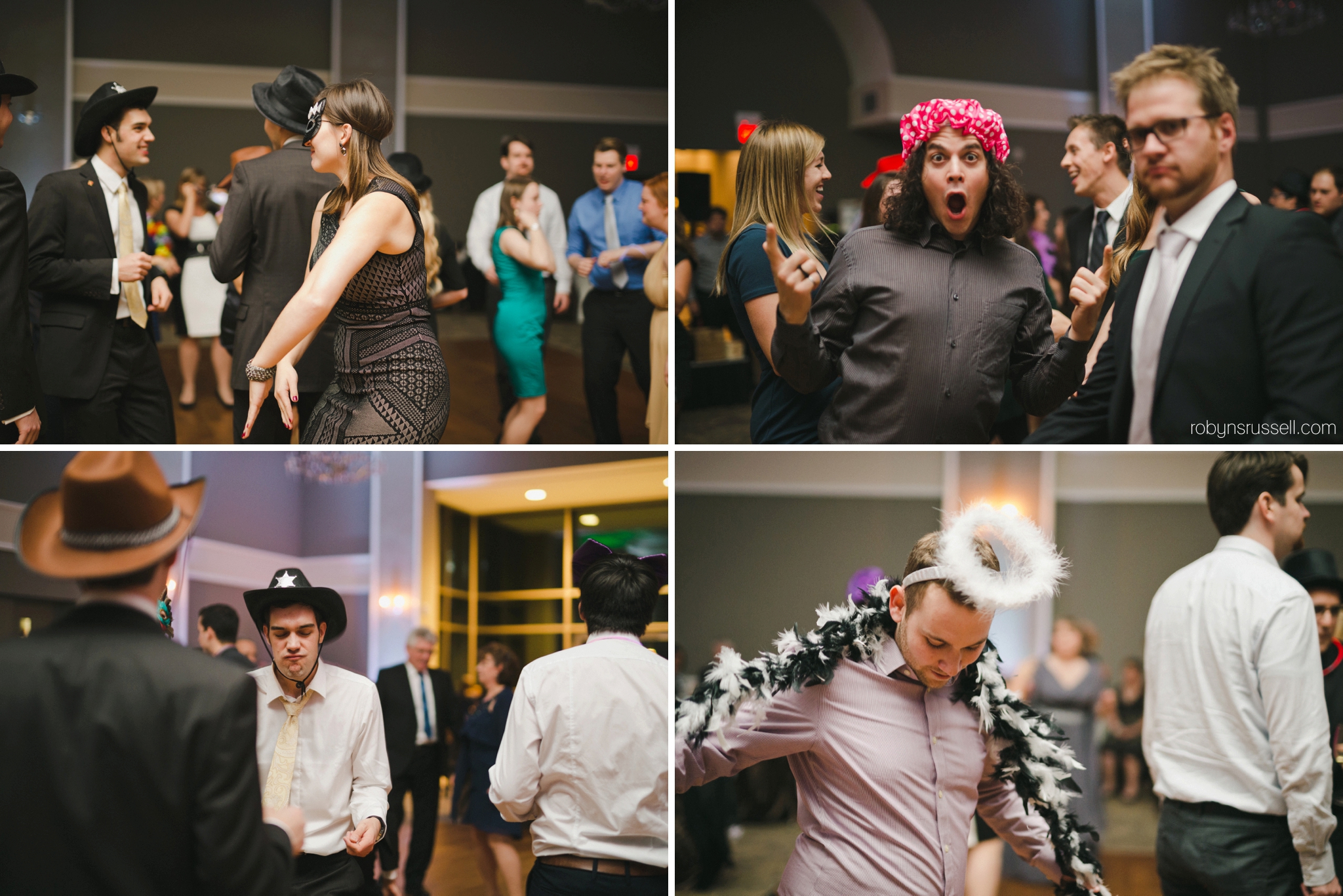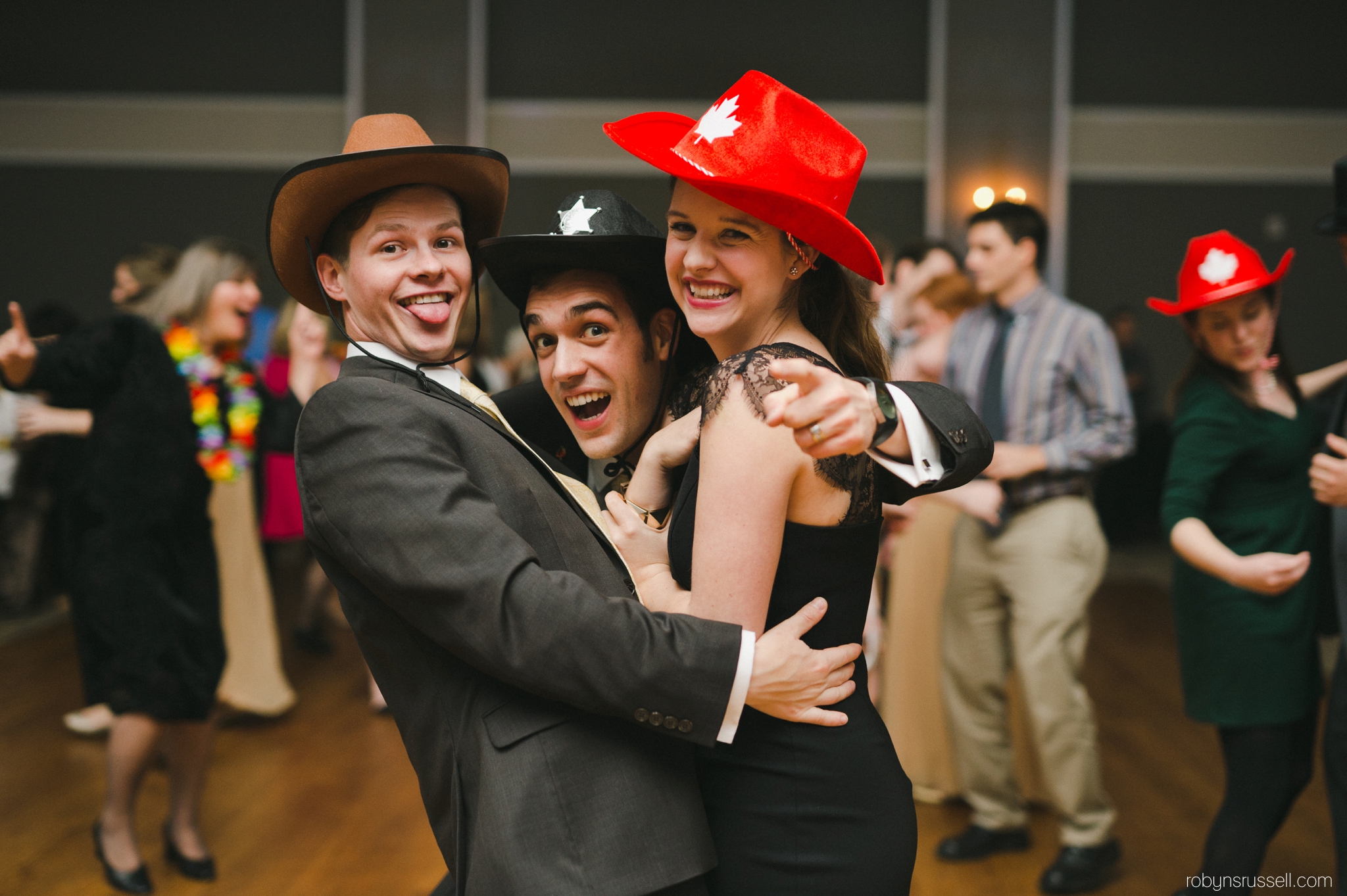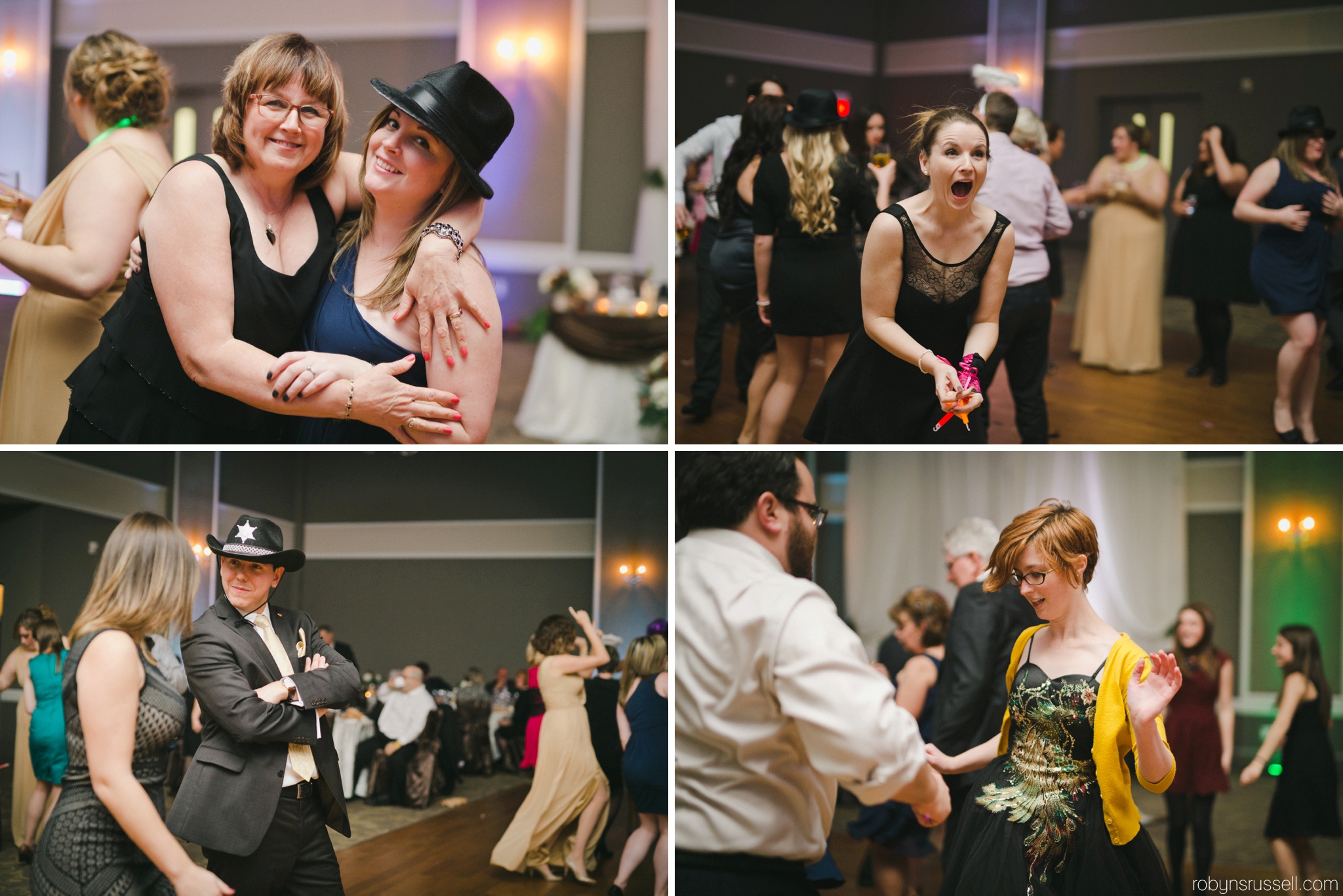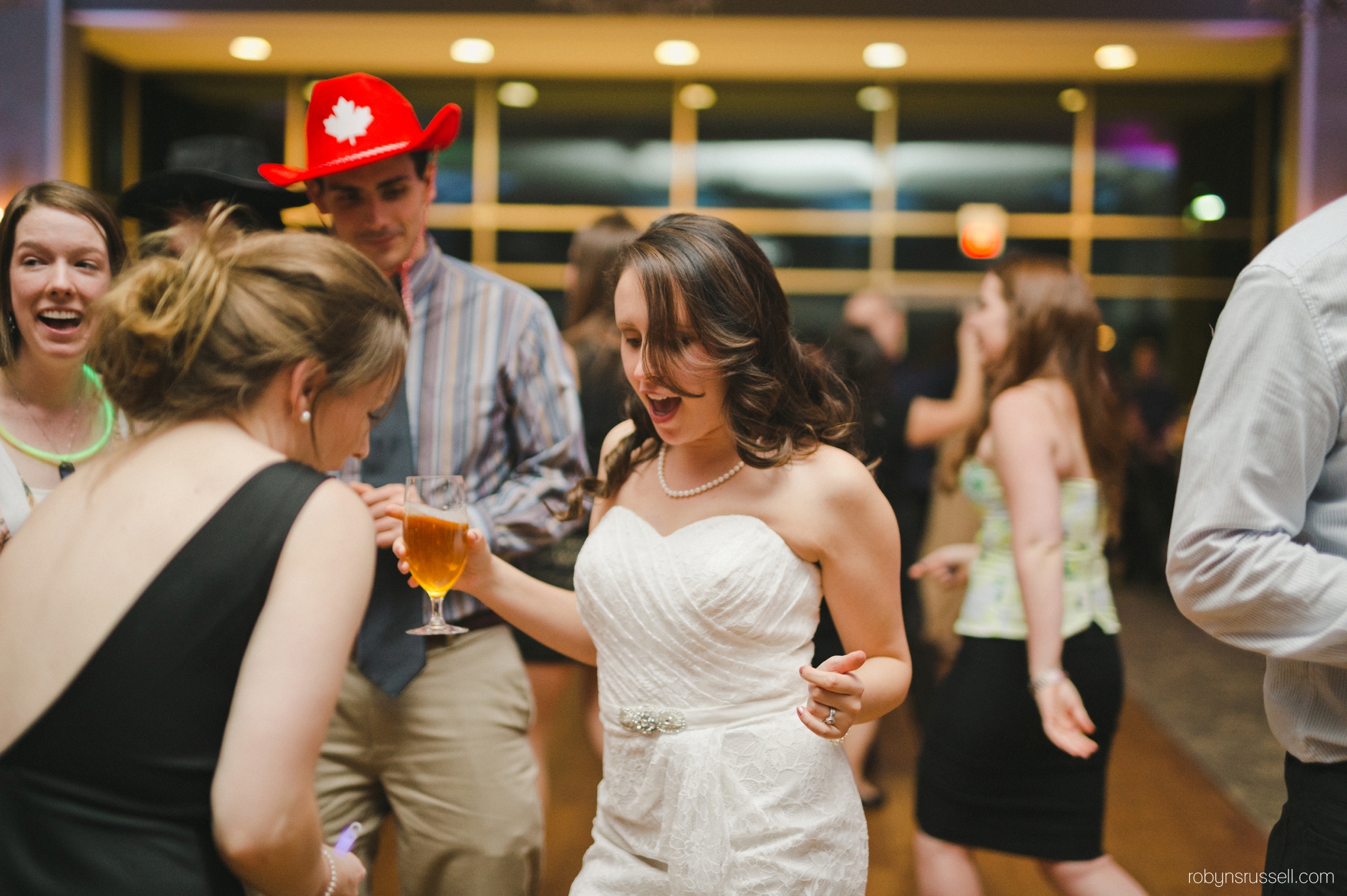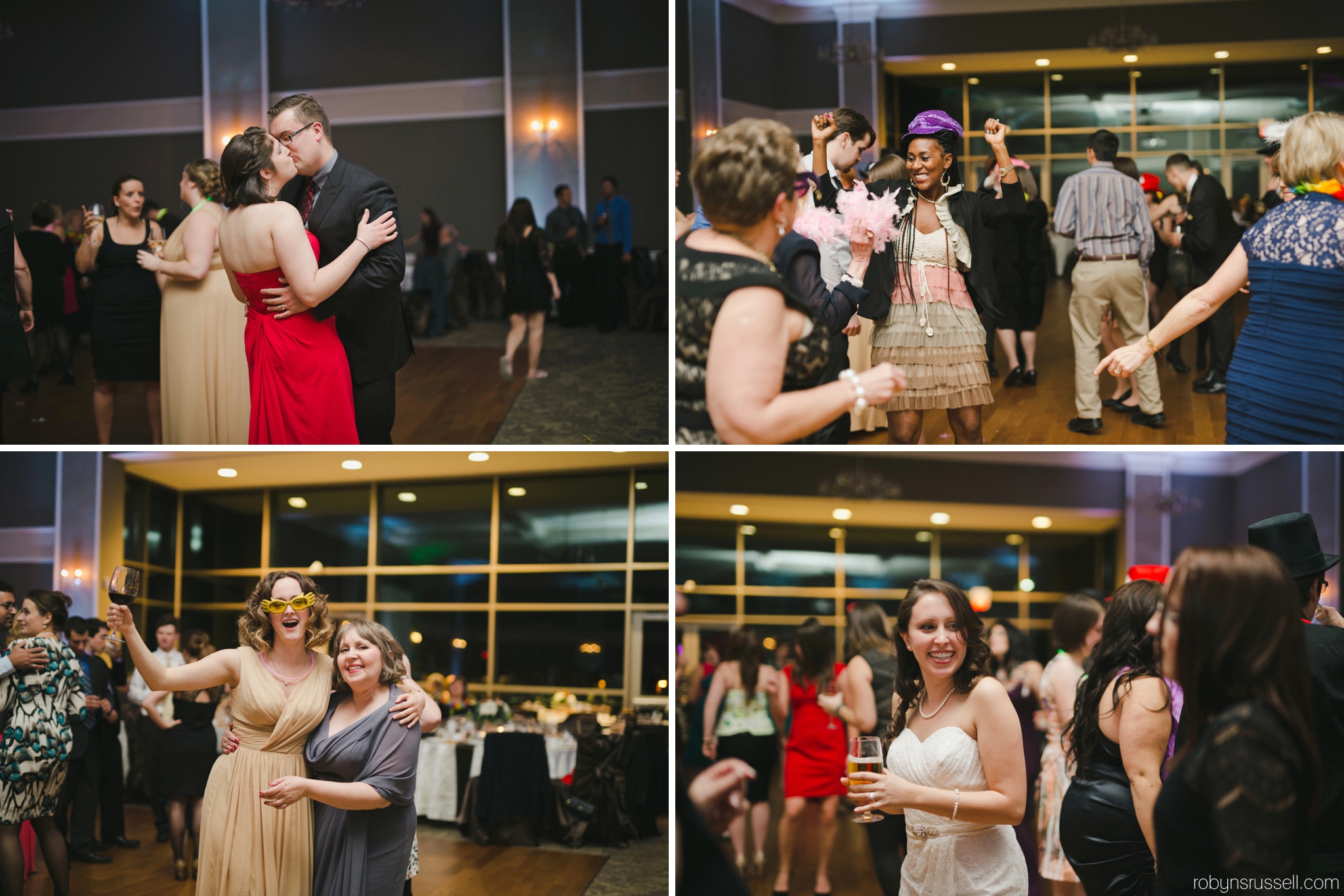 PS: A special thank you to my friend and fellow photographer Mike Black who second shot for me. He did an amazing job assisting and taking beautiful shots. This is Mike in action. Say hello! Now that's some serious multi tasking, wouldn't you say! If you didn't notice, he's also holding Katherine's beautiful bouquet LOL! Until next time, Robyn xo