Alright! Another blog post. Another gorgeous summer wedding in Niagara (you can actually see the falls from her hotel room window) and one of my favourite venues for weddings and then some. Sit down with a cuppa (Jessica, I know you have a glass of wine in hand) and enjoy some gorgeous eye candy from Jessica & David's wonderful day.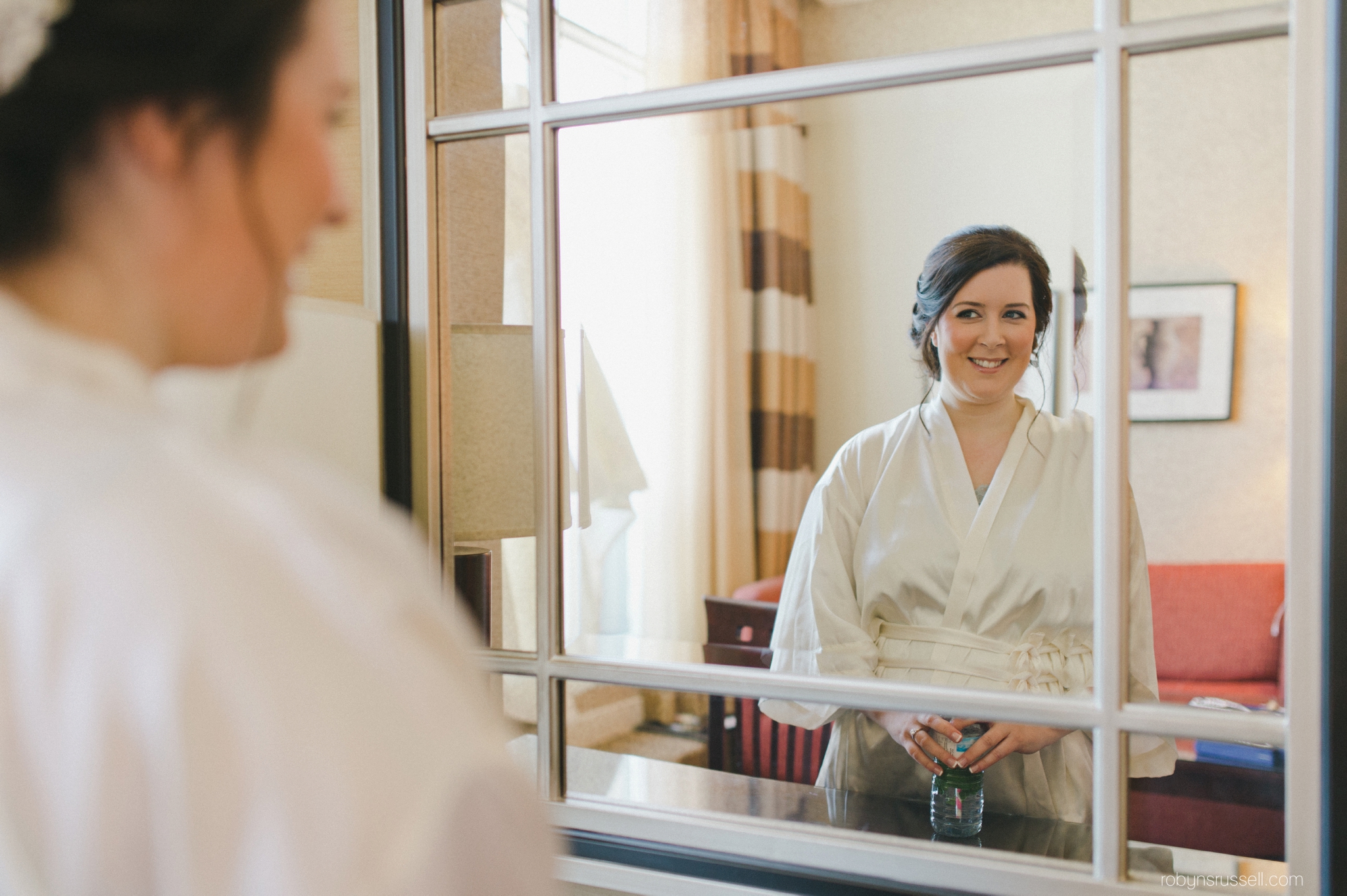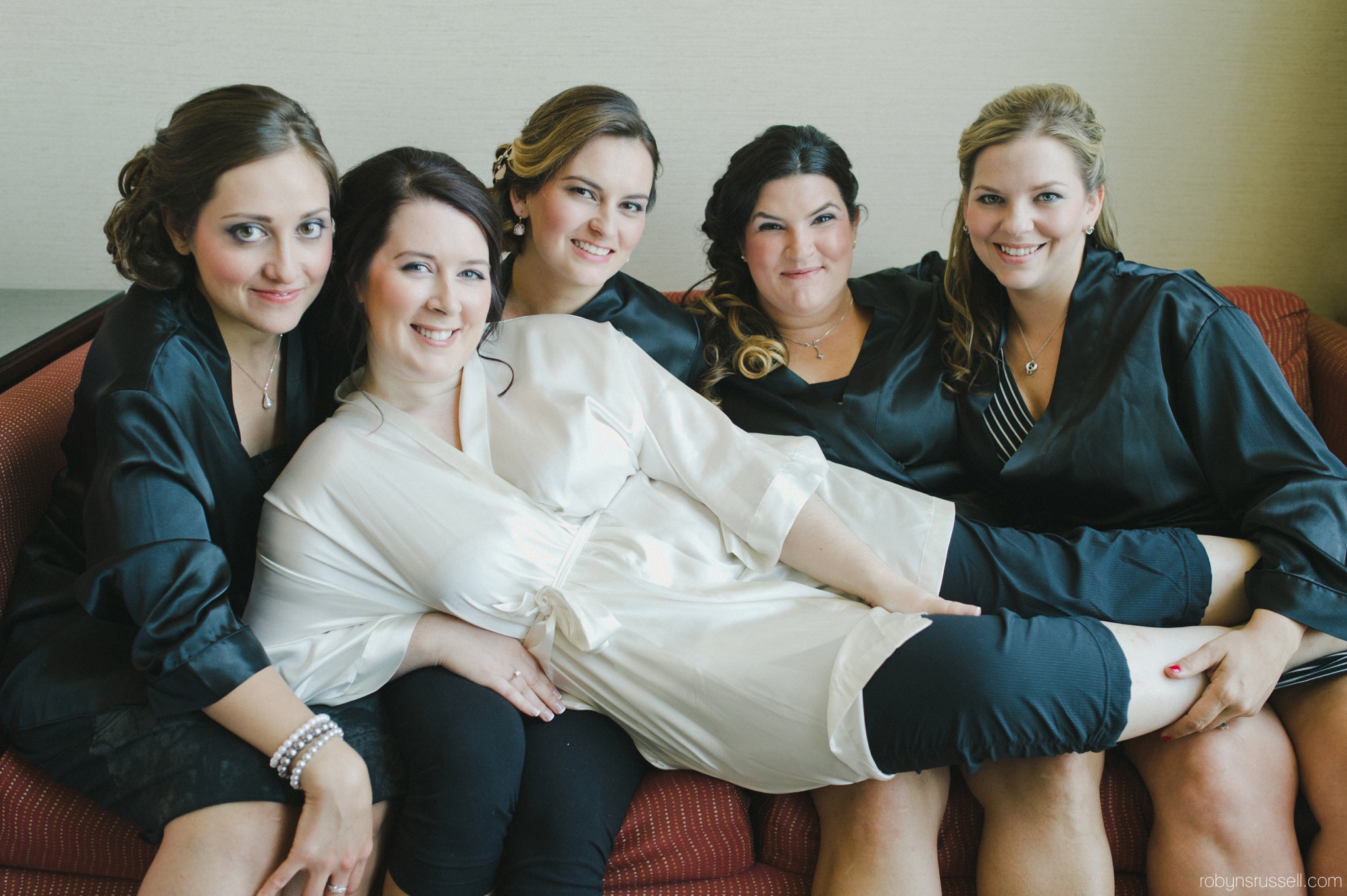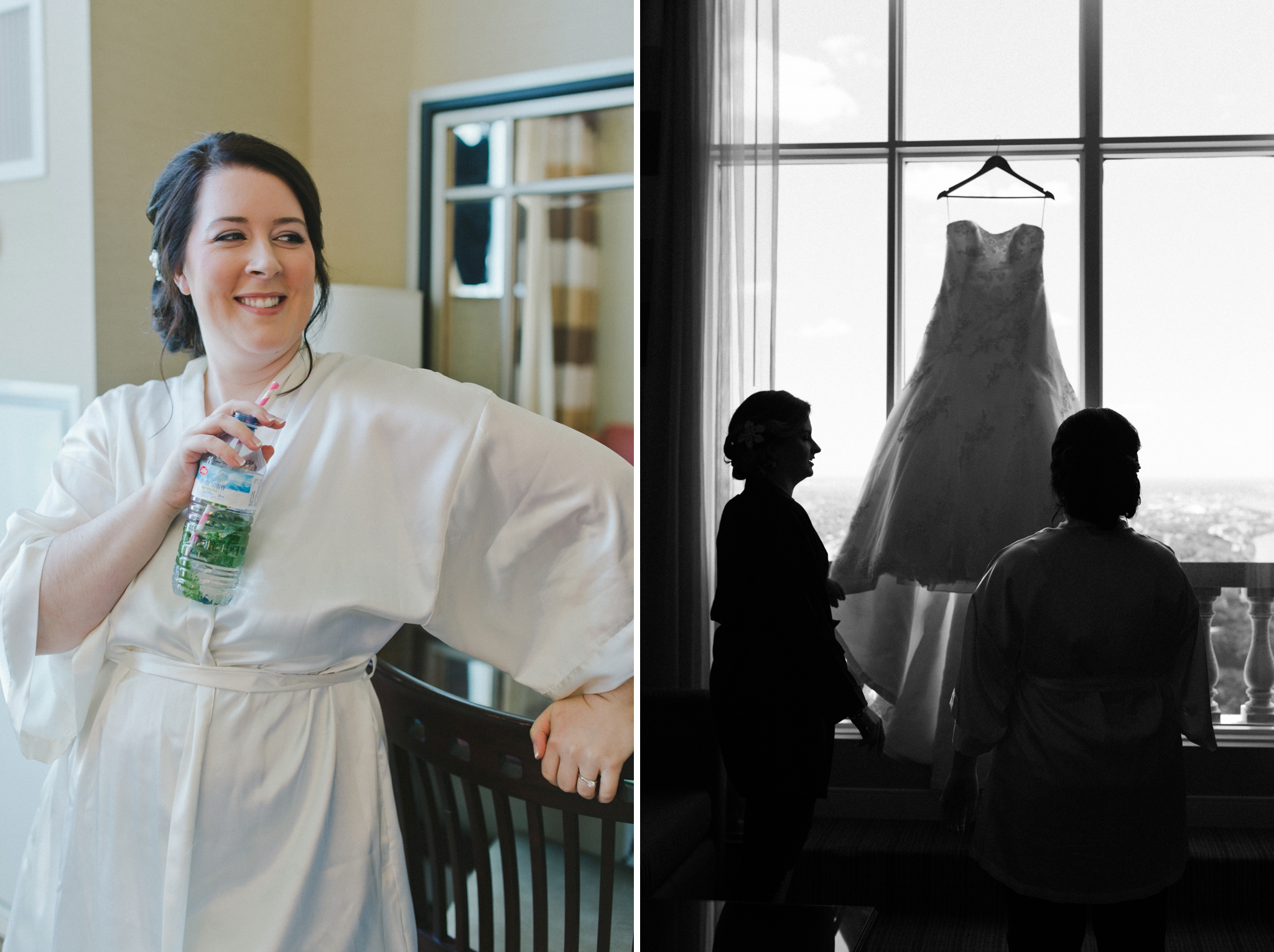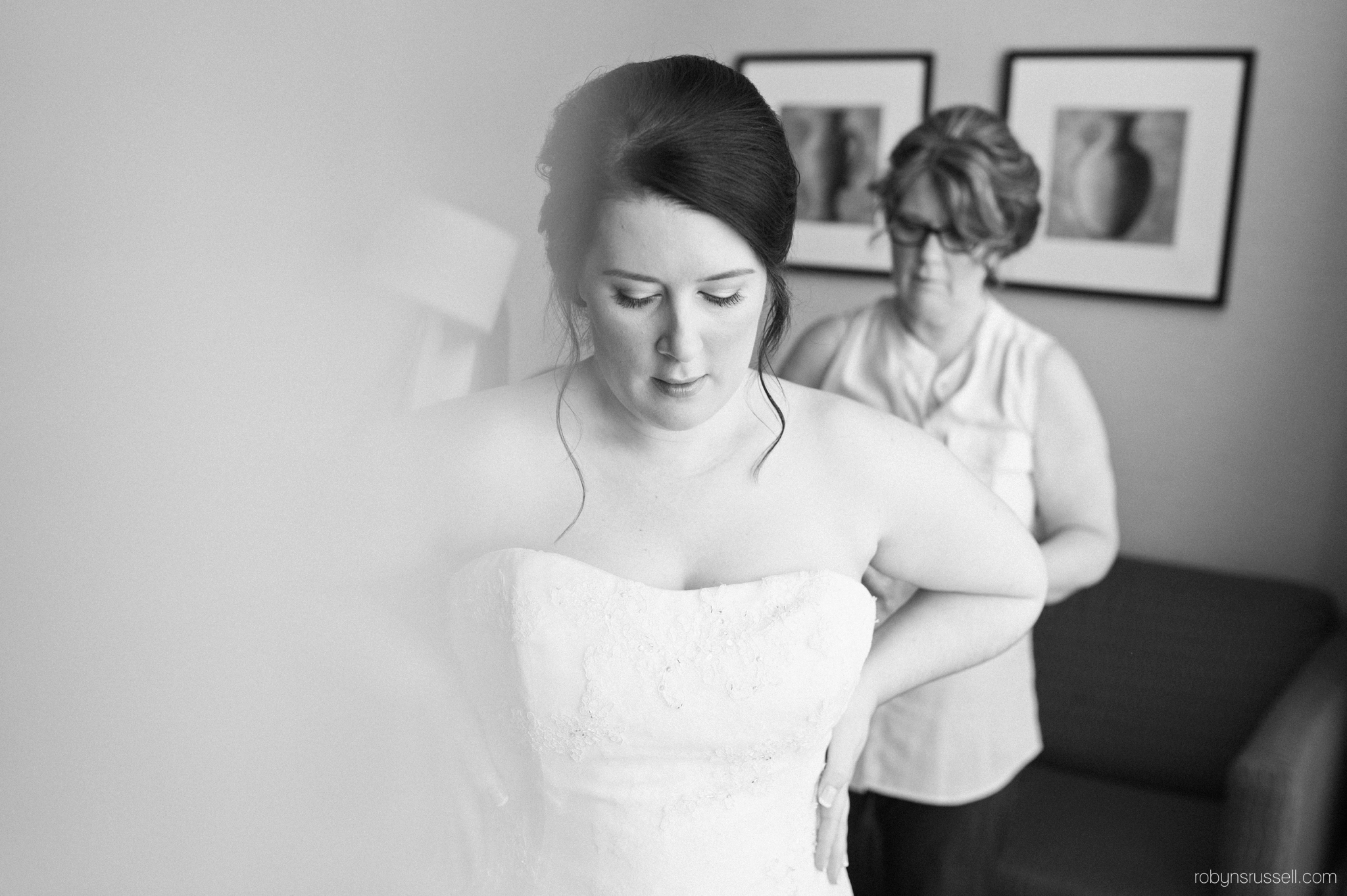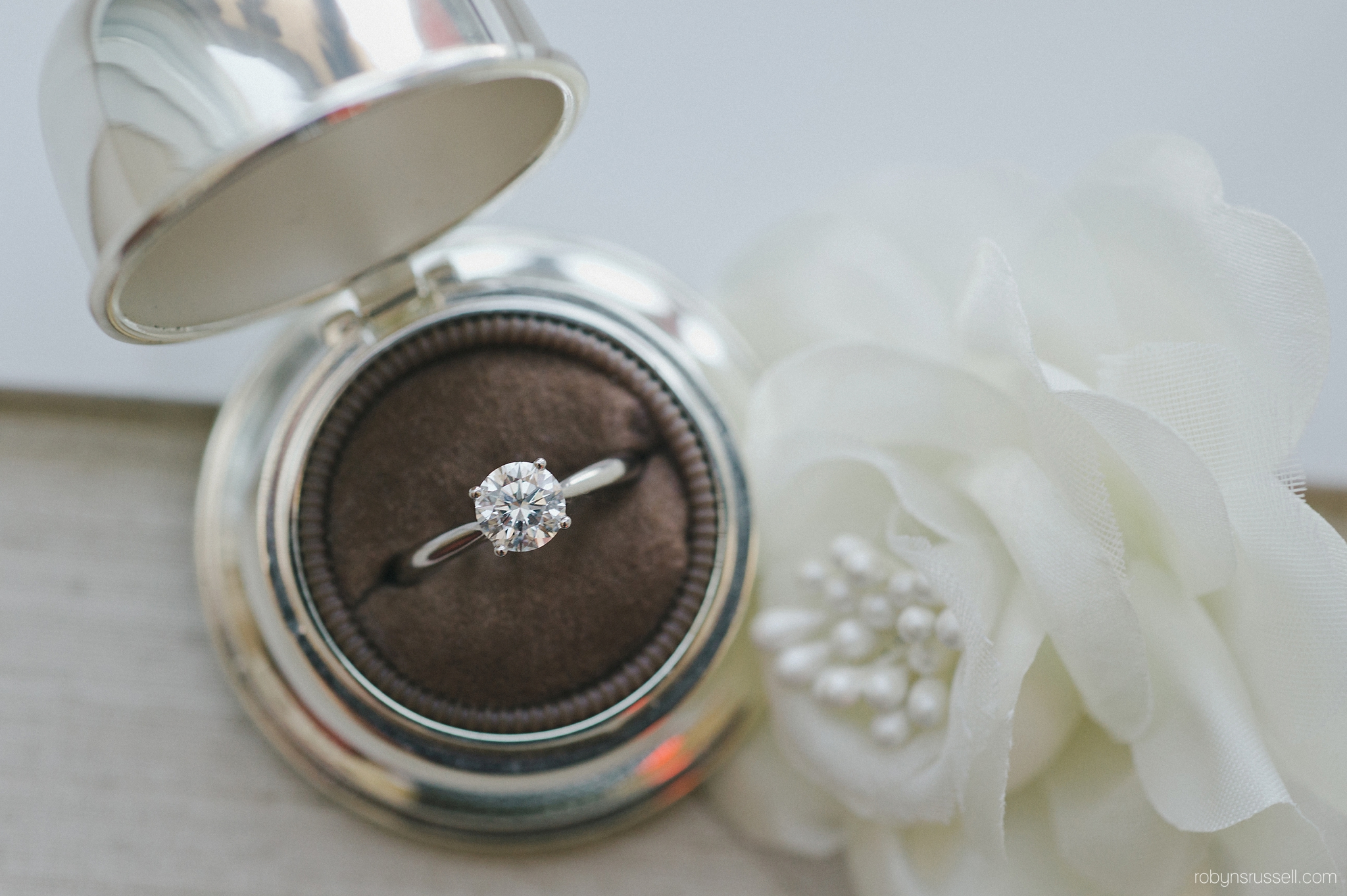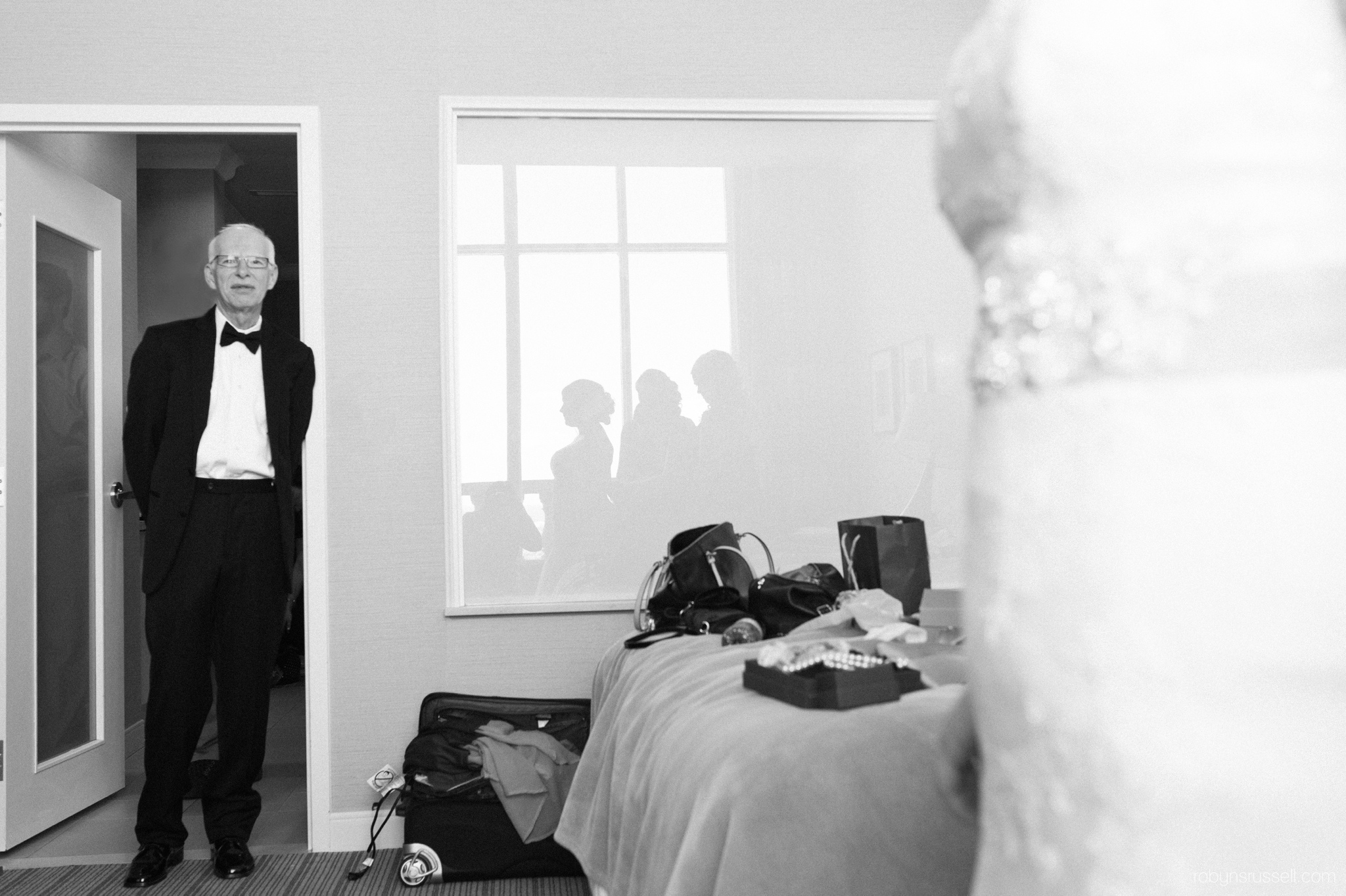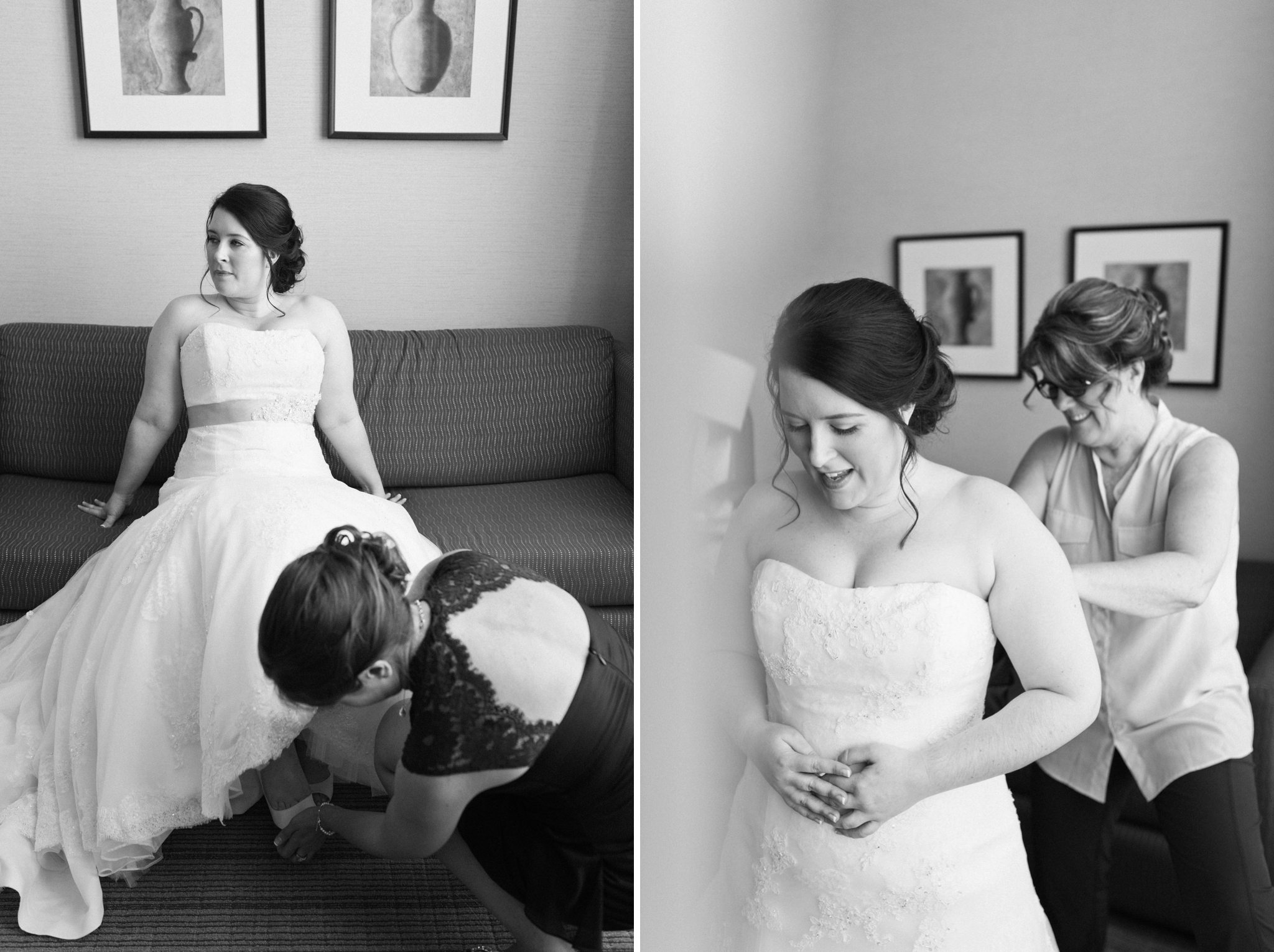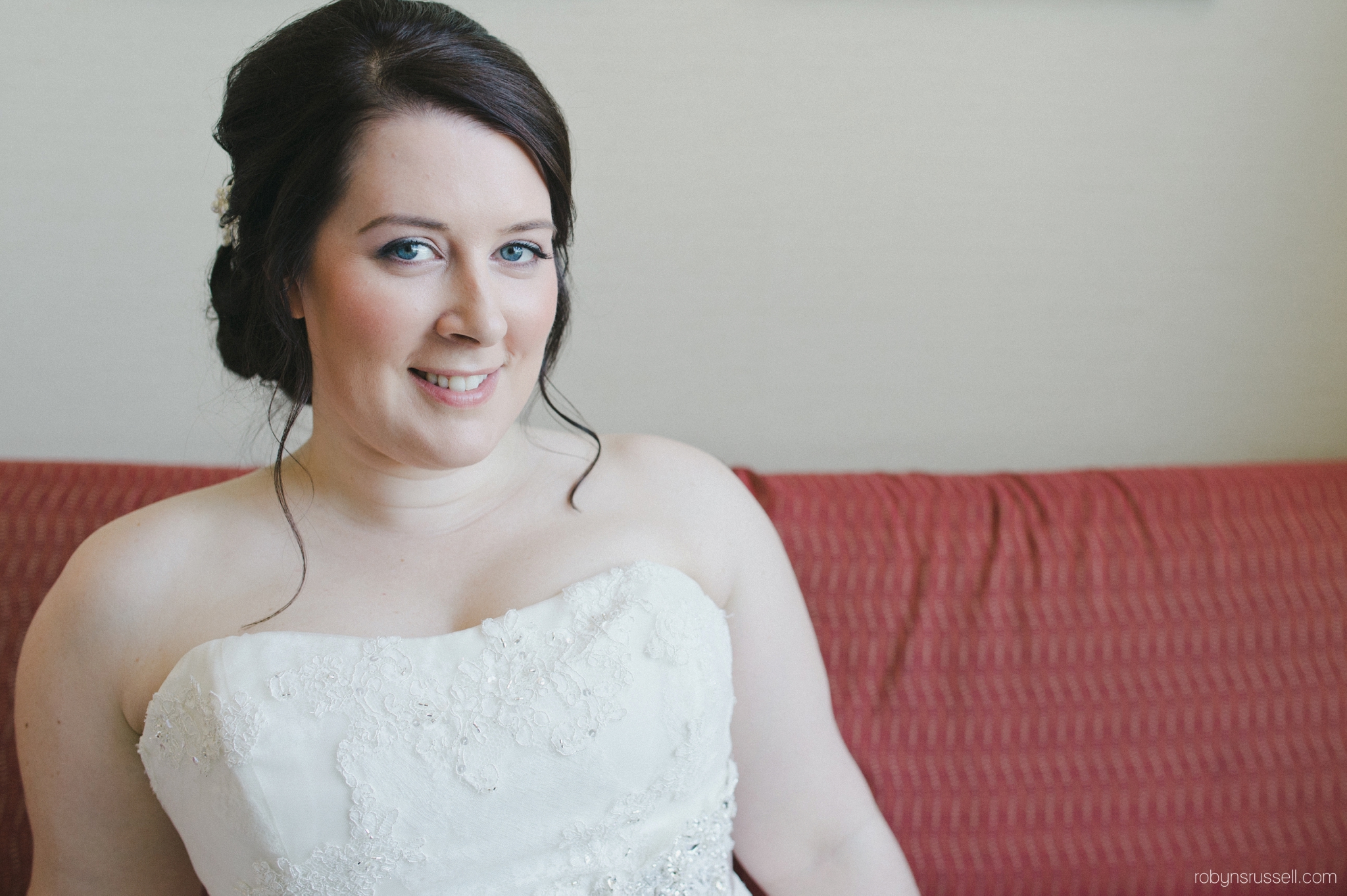 Seriously, can we just take a minute to take Jessica and her beauty in?! Flawless porcelain skin, dark locks, and gorgeous blue eyes. I understand why David is so smitten!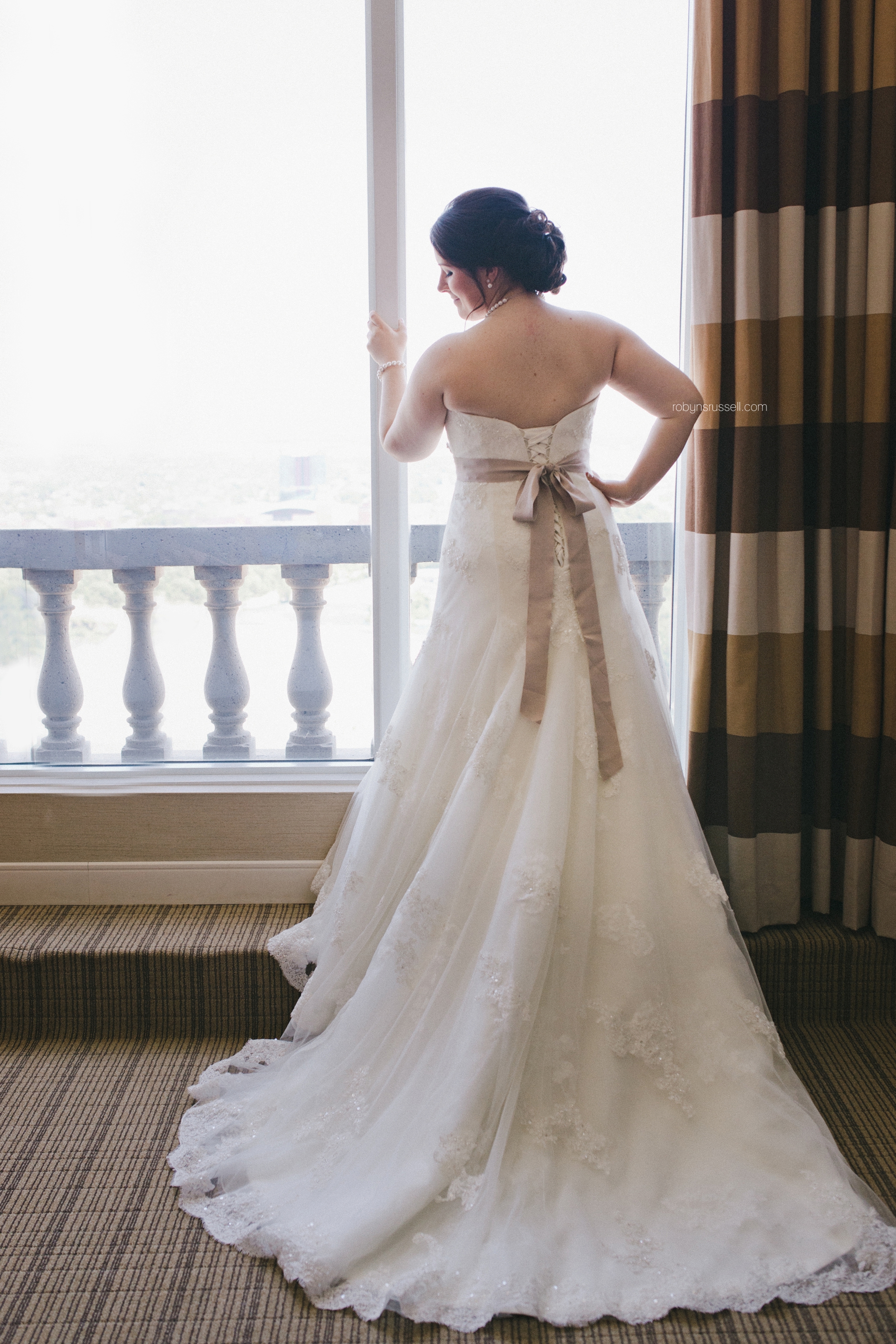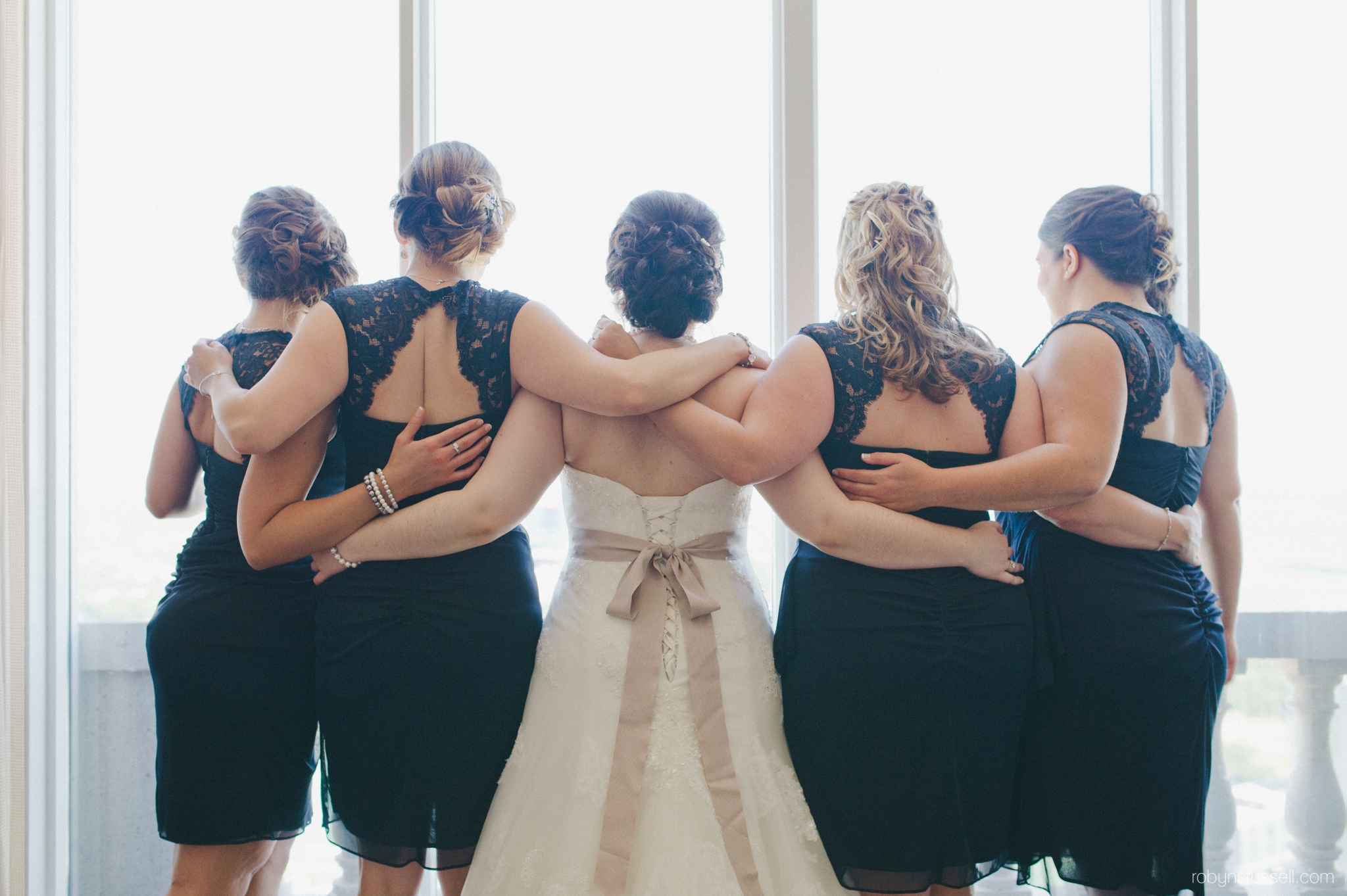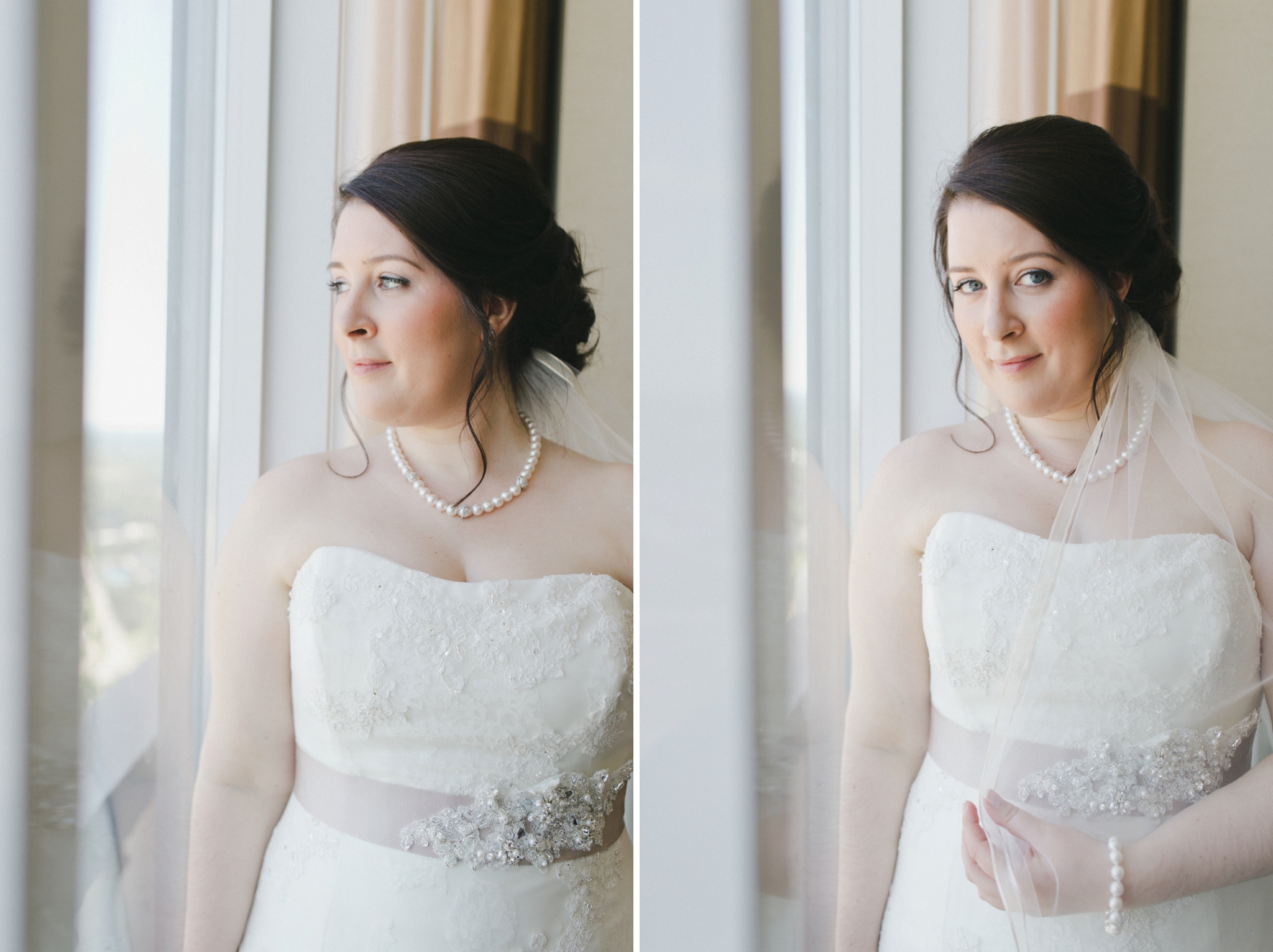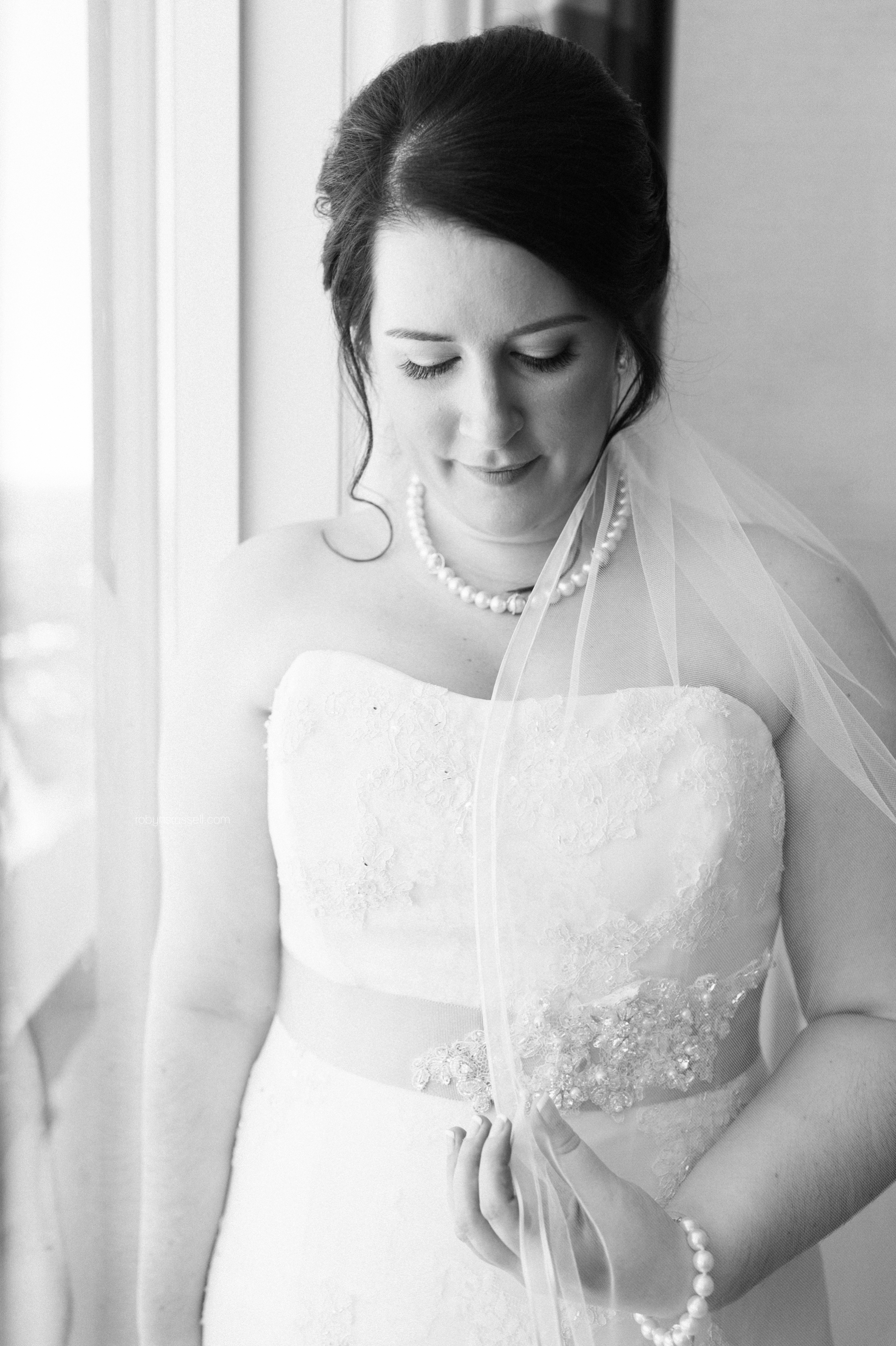 Once we finished taking all of the getting ready photos in Niagara, we made our way to Hernder Estate Winery where the boys were waiting for us. I had a few moments before the ceremony to take a few photos of the very cool, calm and collected groom-to-be David. Once everyone was seated, their sun kissed ceremony began!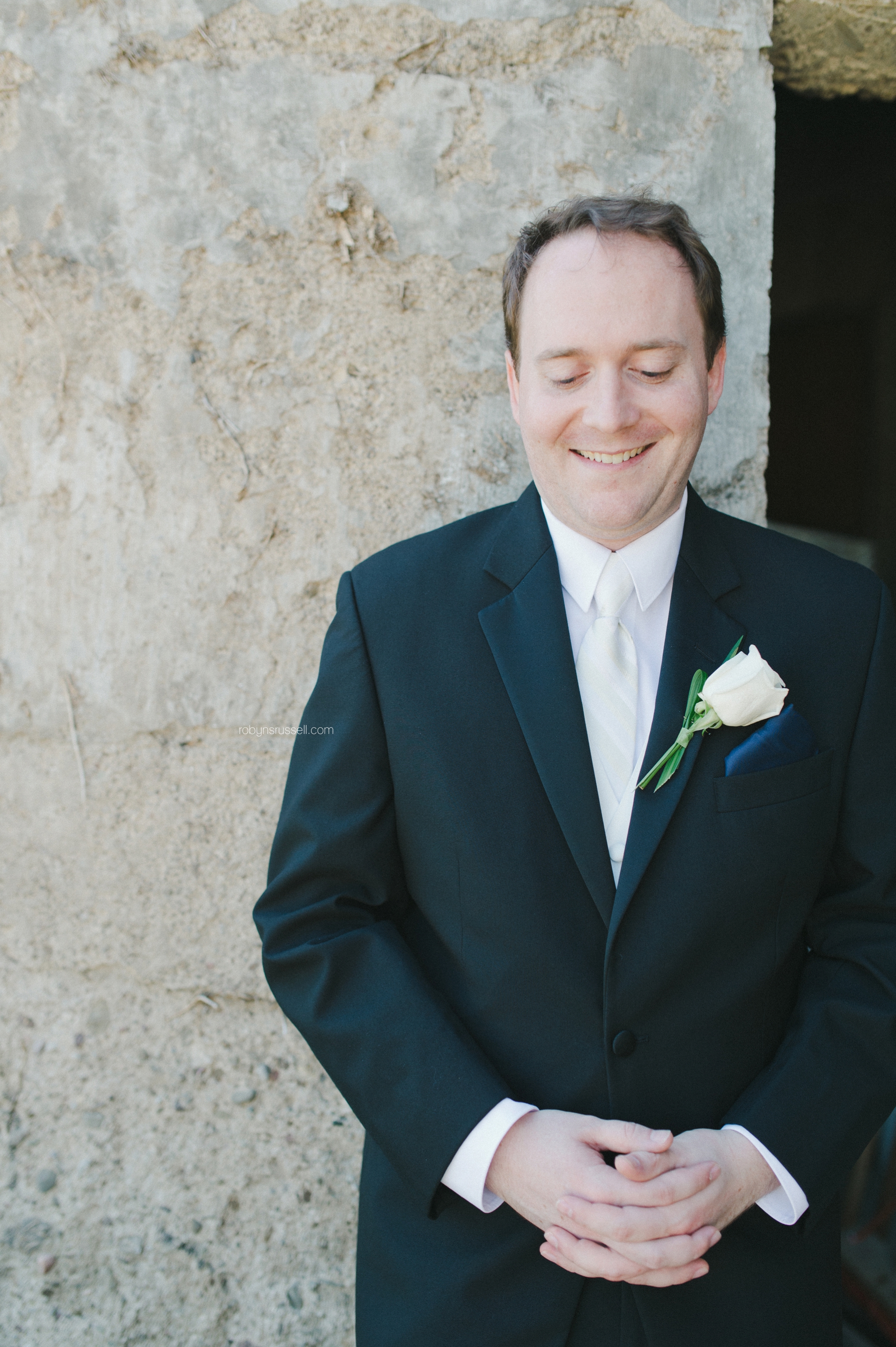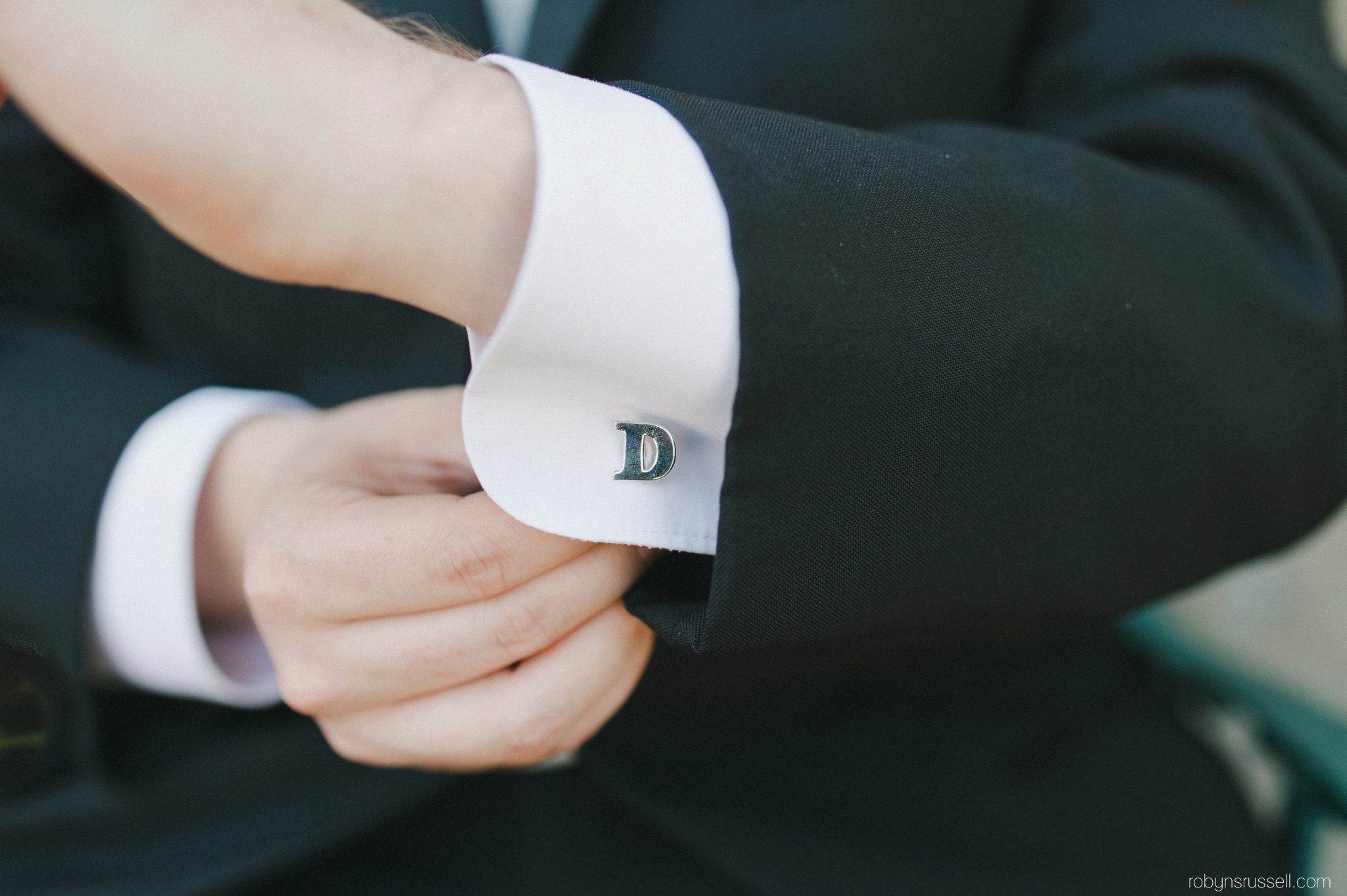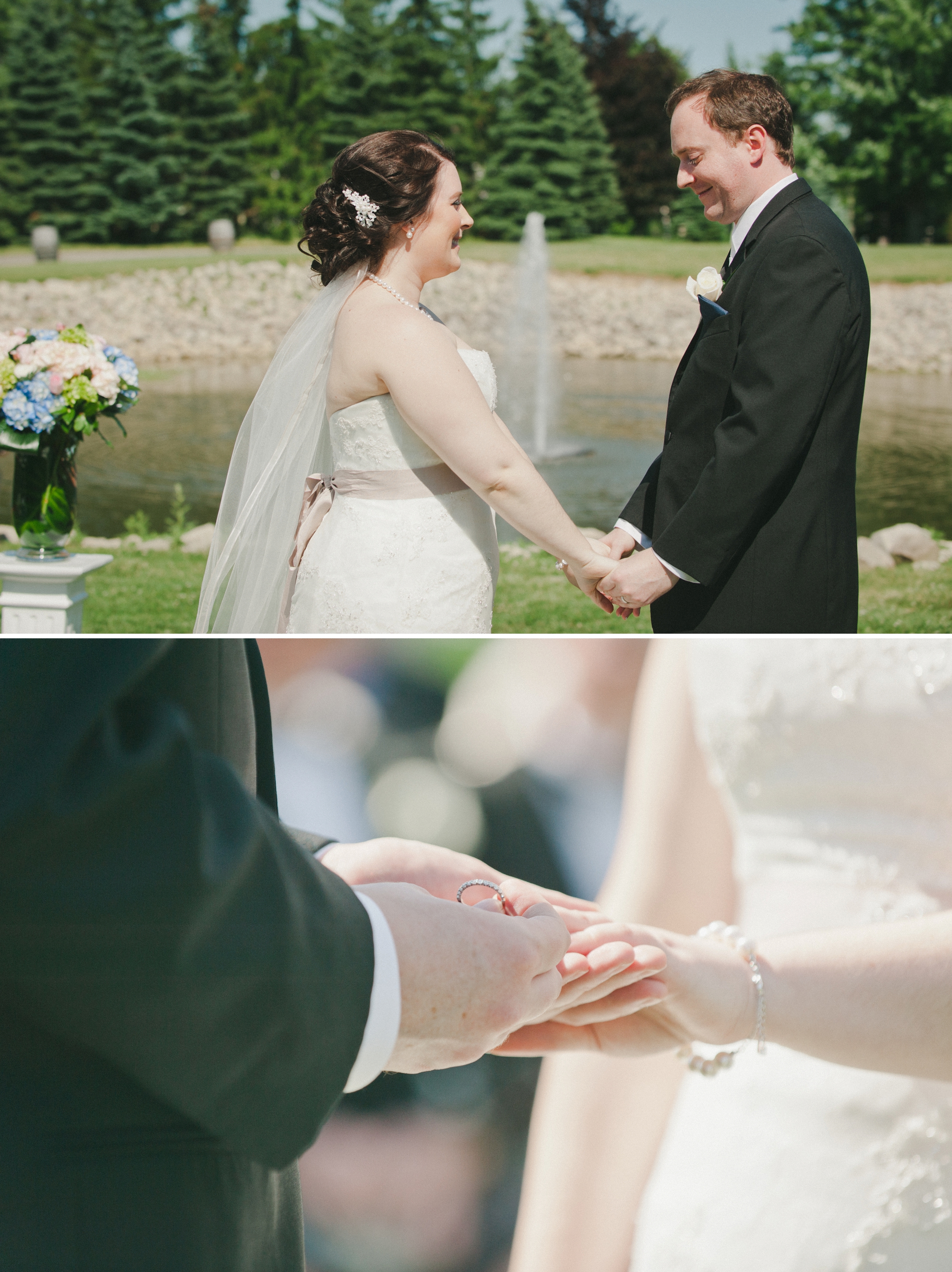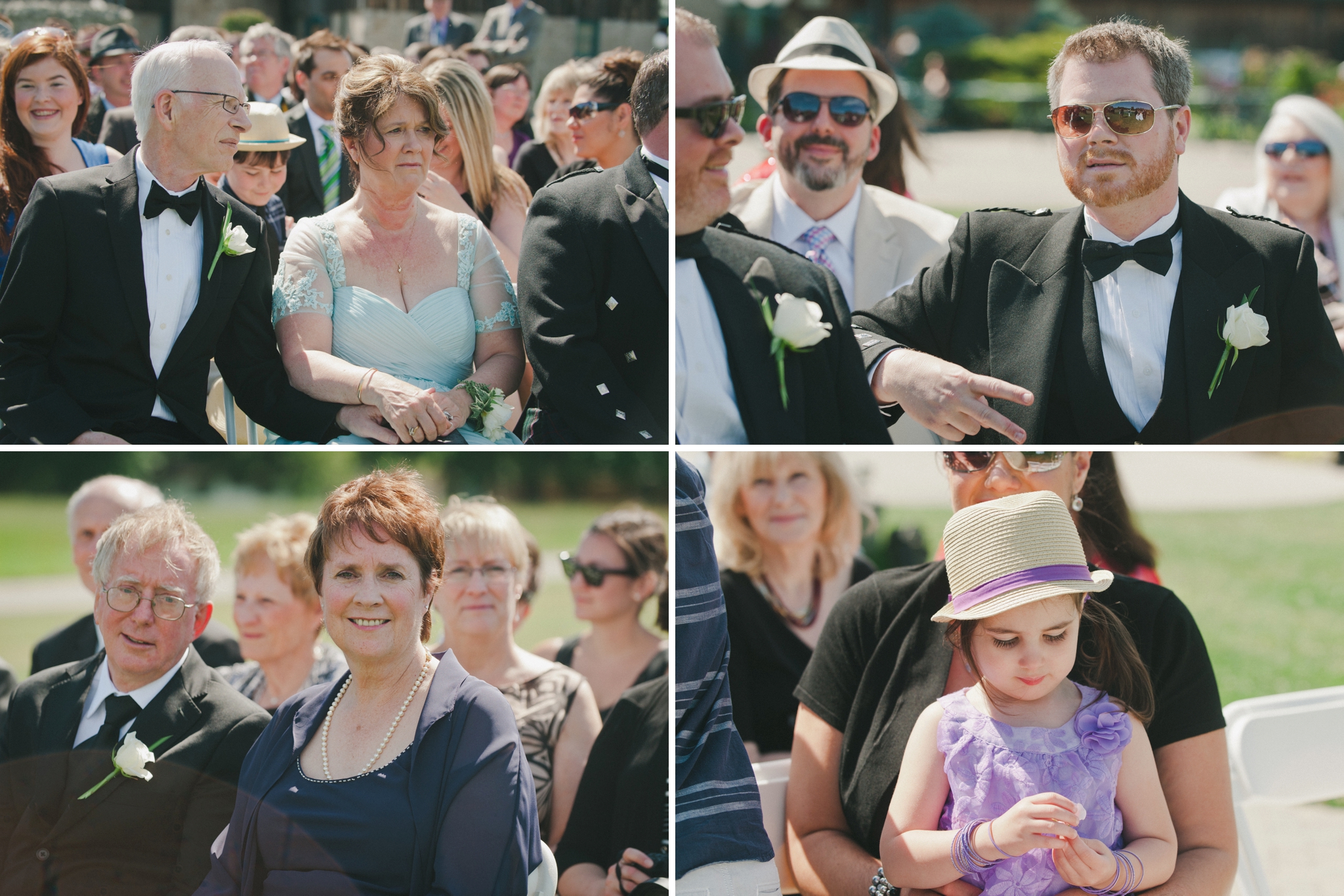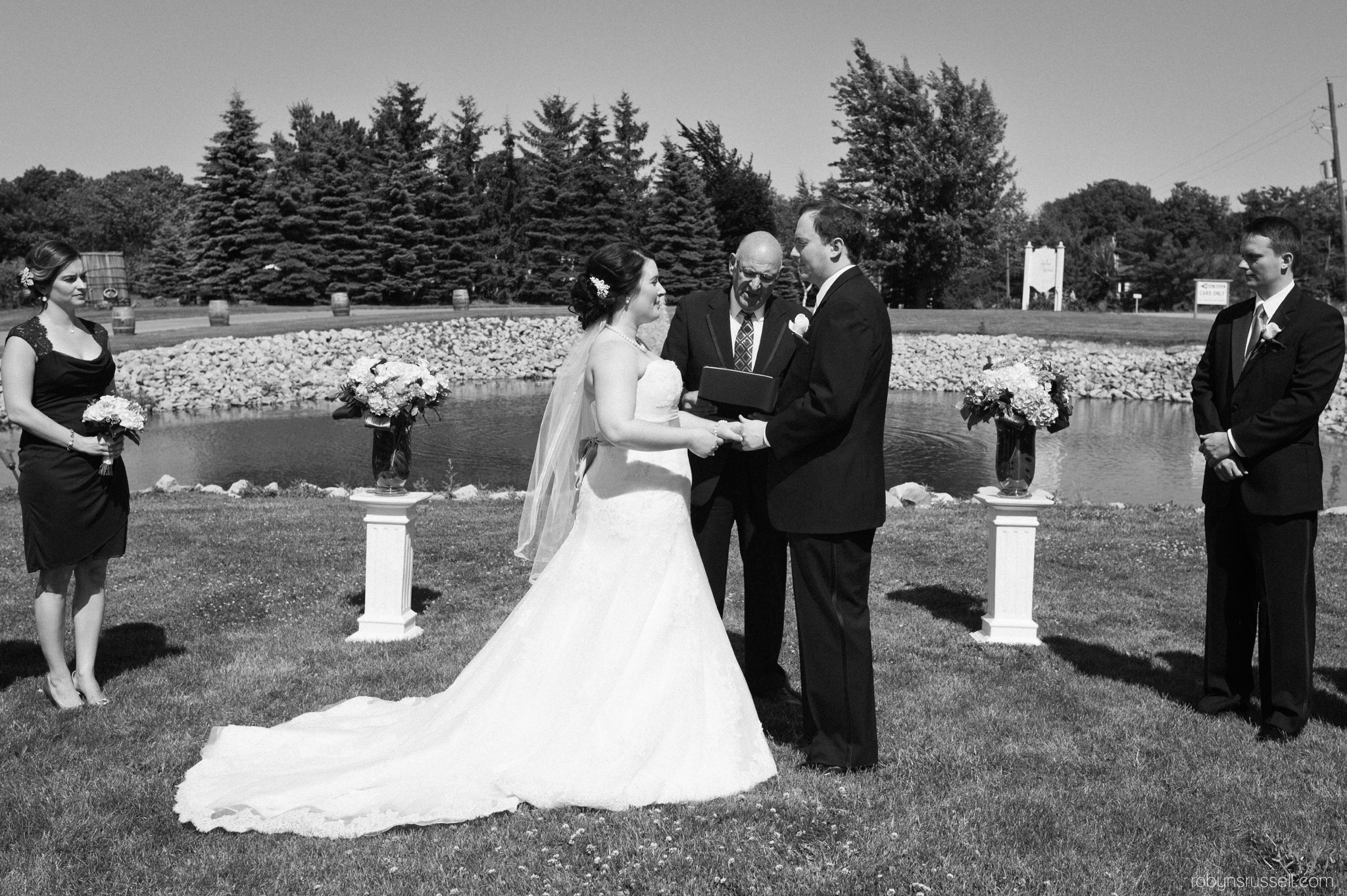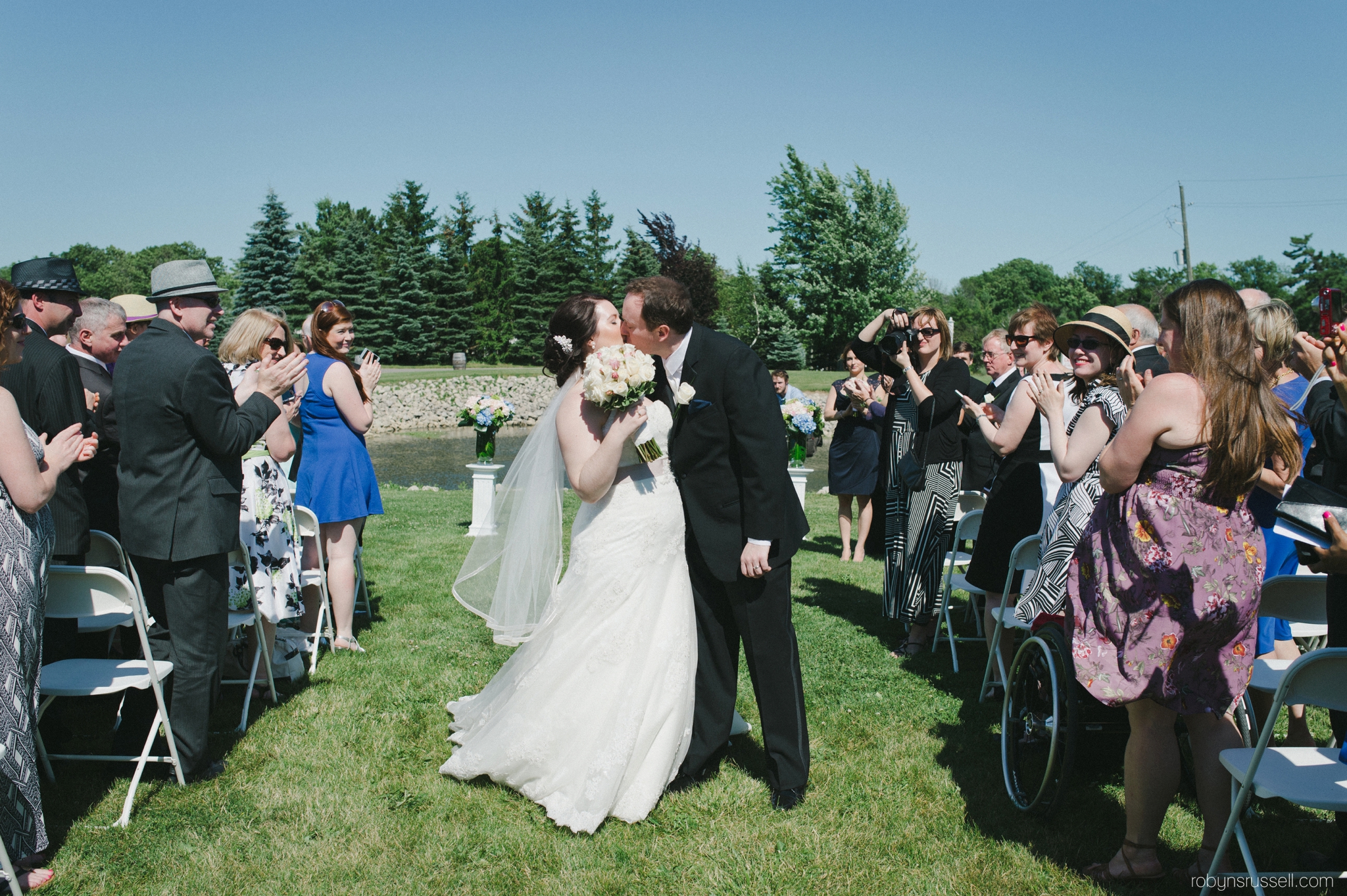 Once their ceremony was over, we immediately went into photo taking mode and grabbed some amazing moments of this fun bridal party while guests were off on tours and enjoying appetizers & cocktails. Sometimes, I think we're missing out when take photos during cocktail hour. But deep down, I know WE are where the action truly is! These are the photos that family and friends are waiting to see. What did we do while everyone was mingling? Well, here's a little taste ;) Get it!? Ha!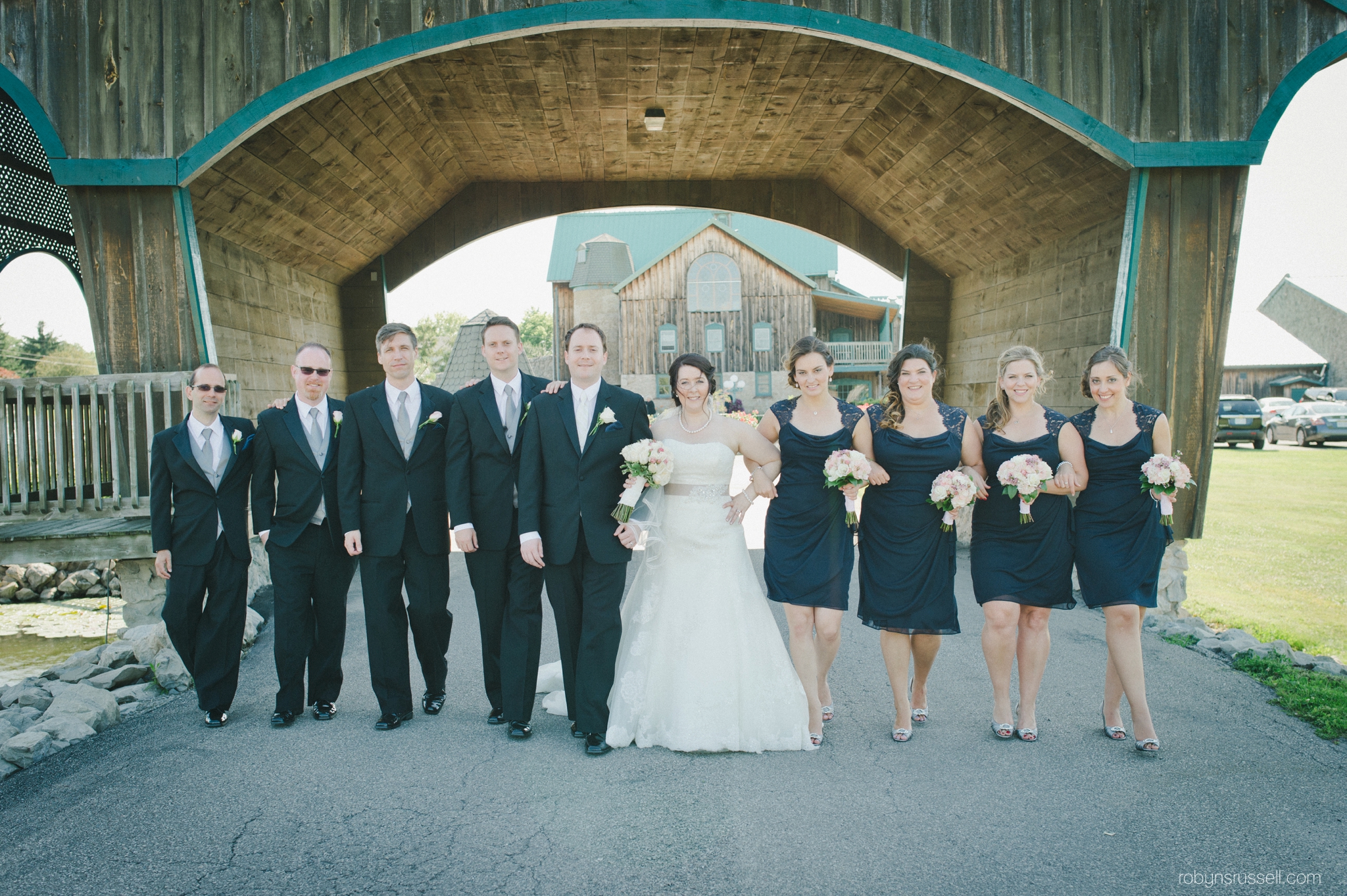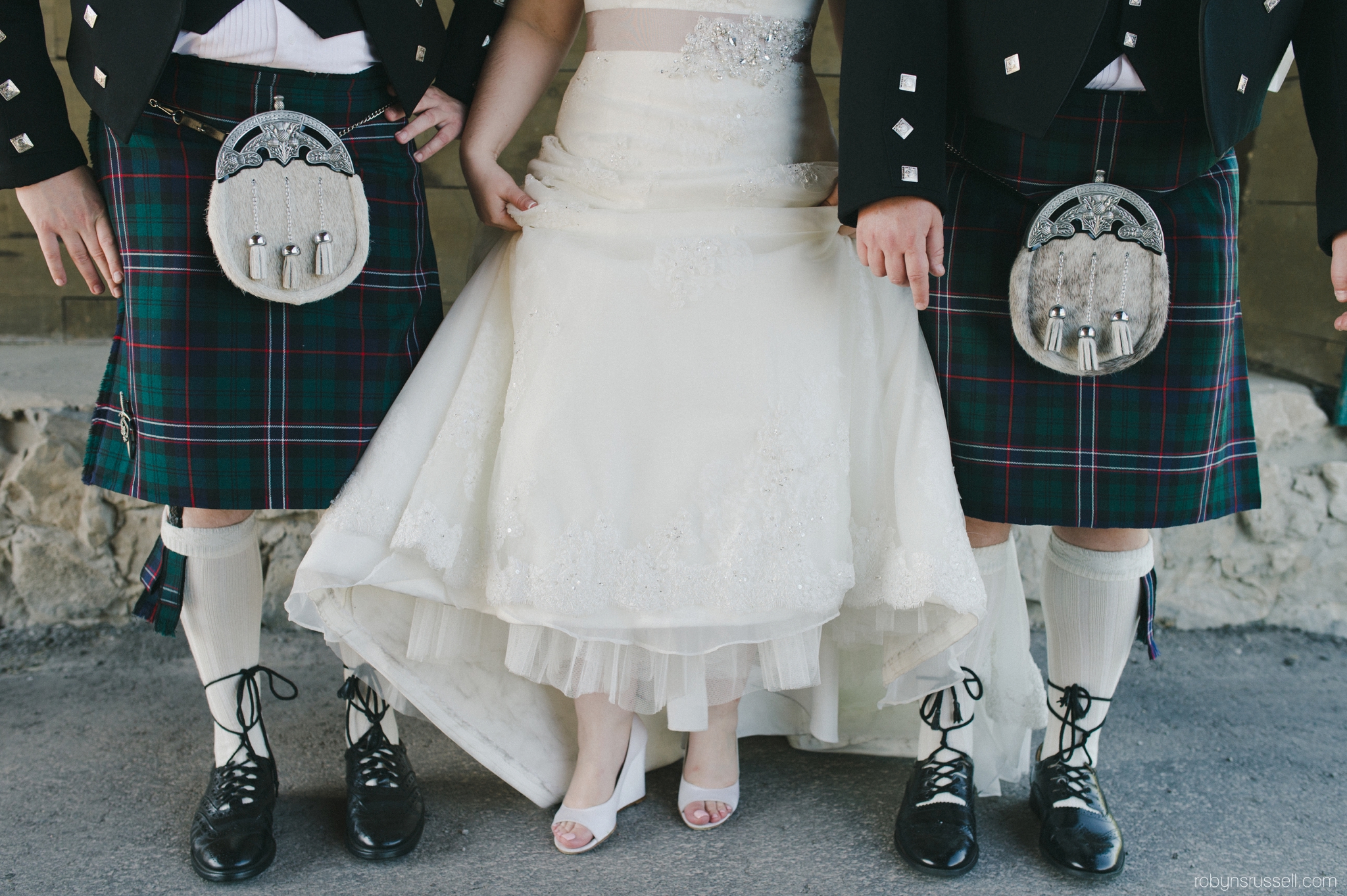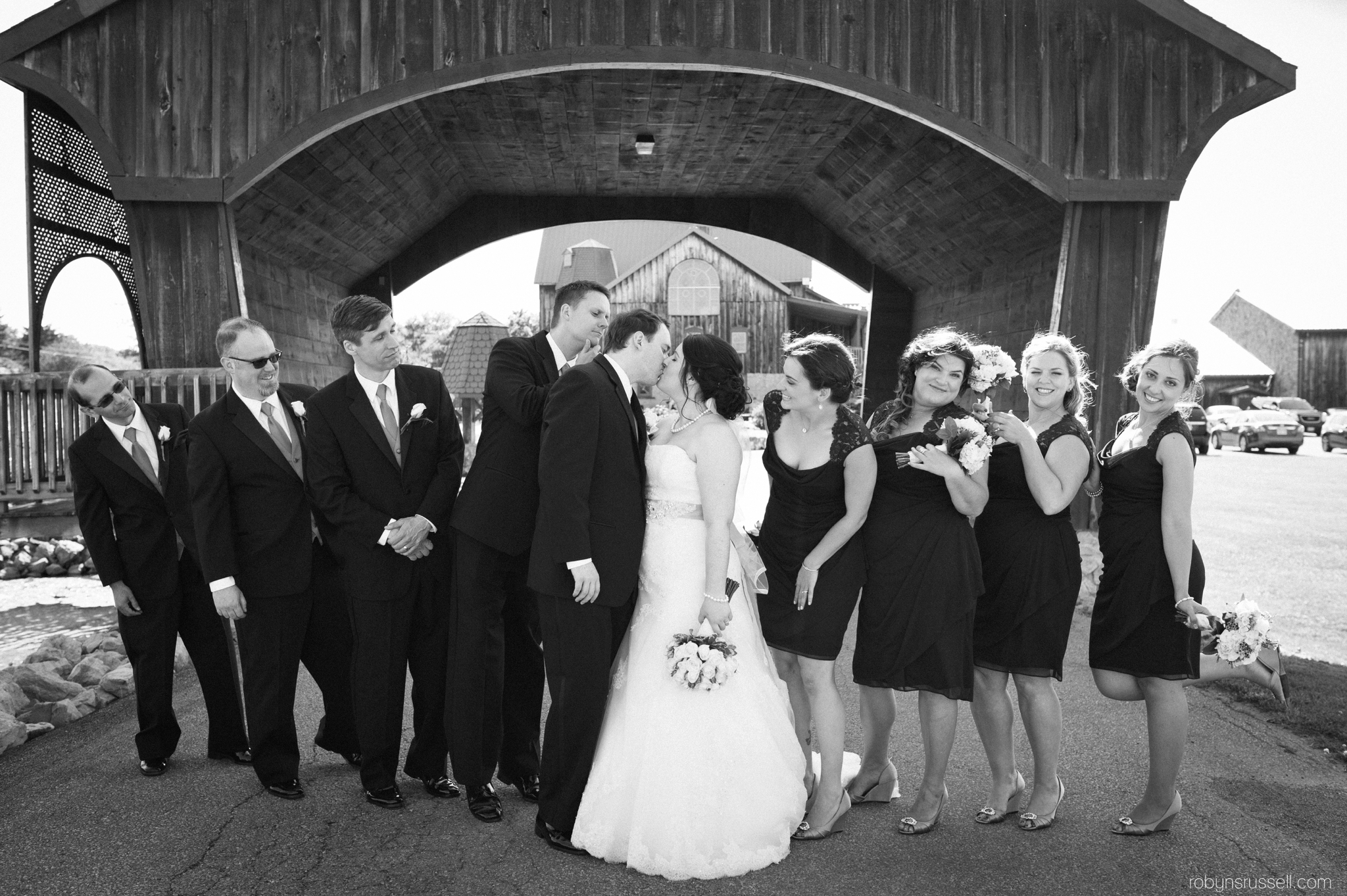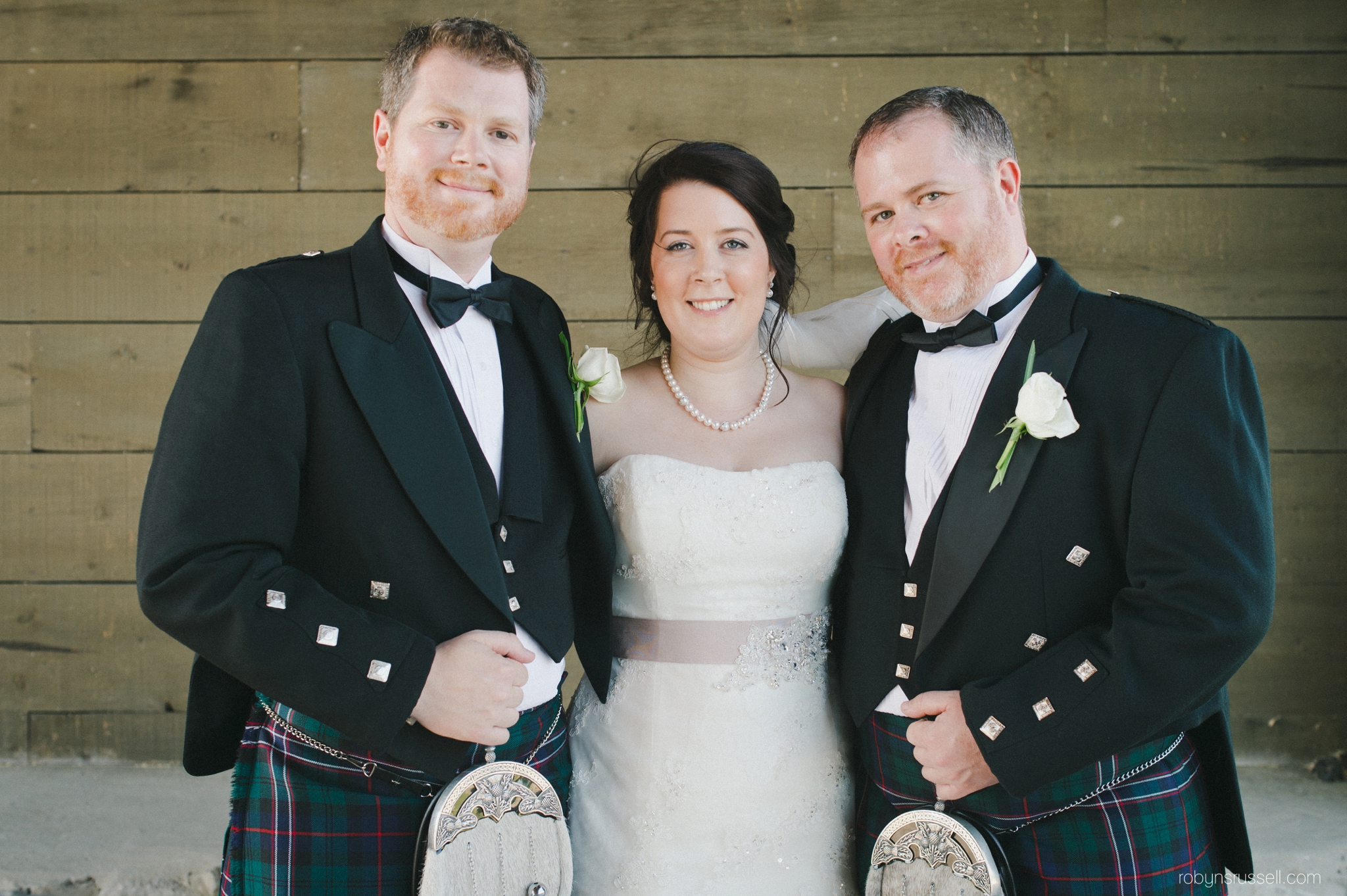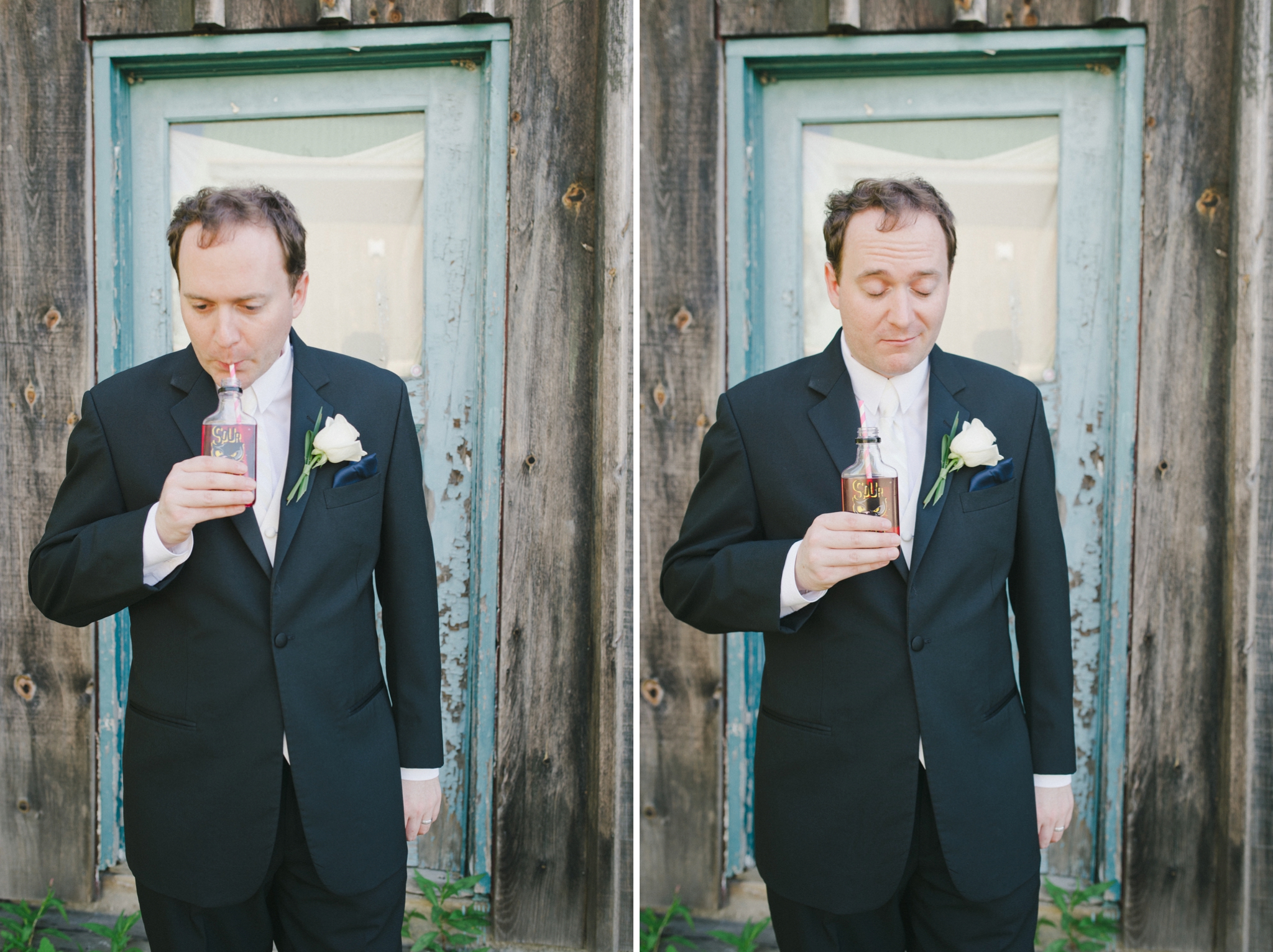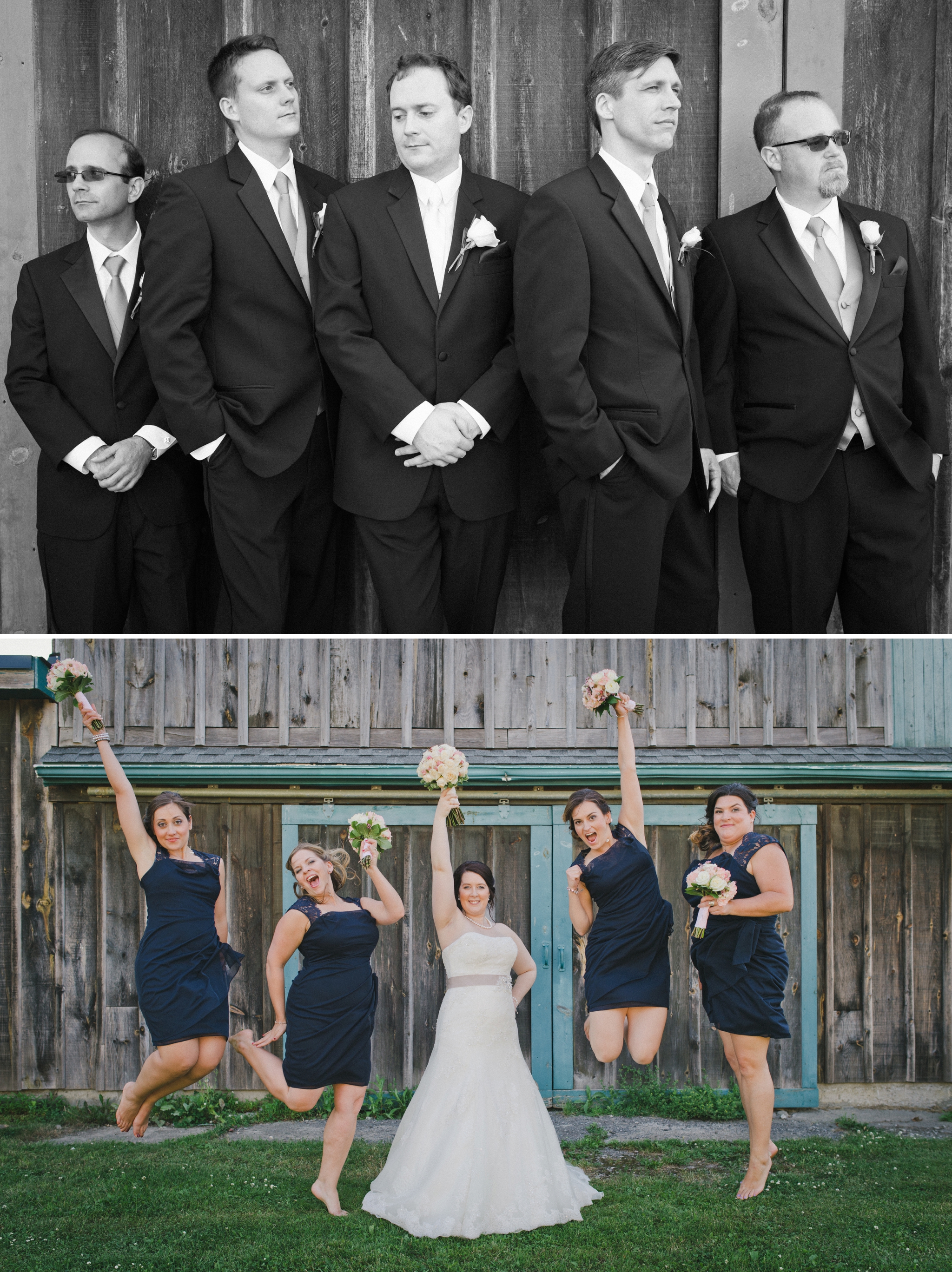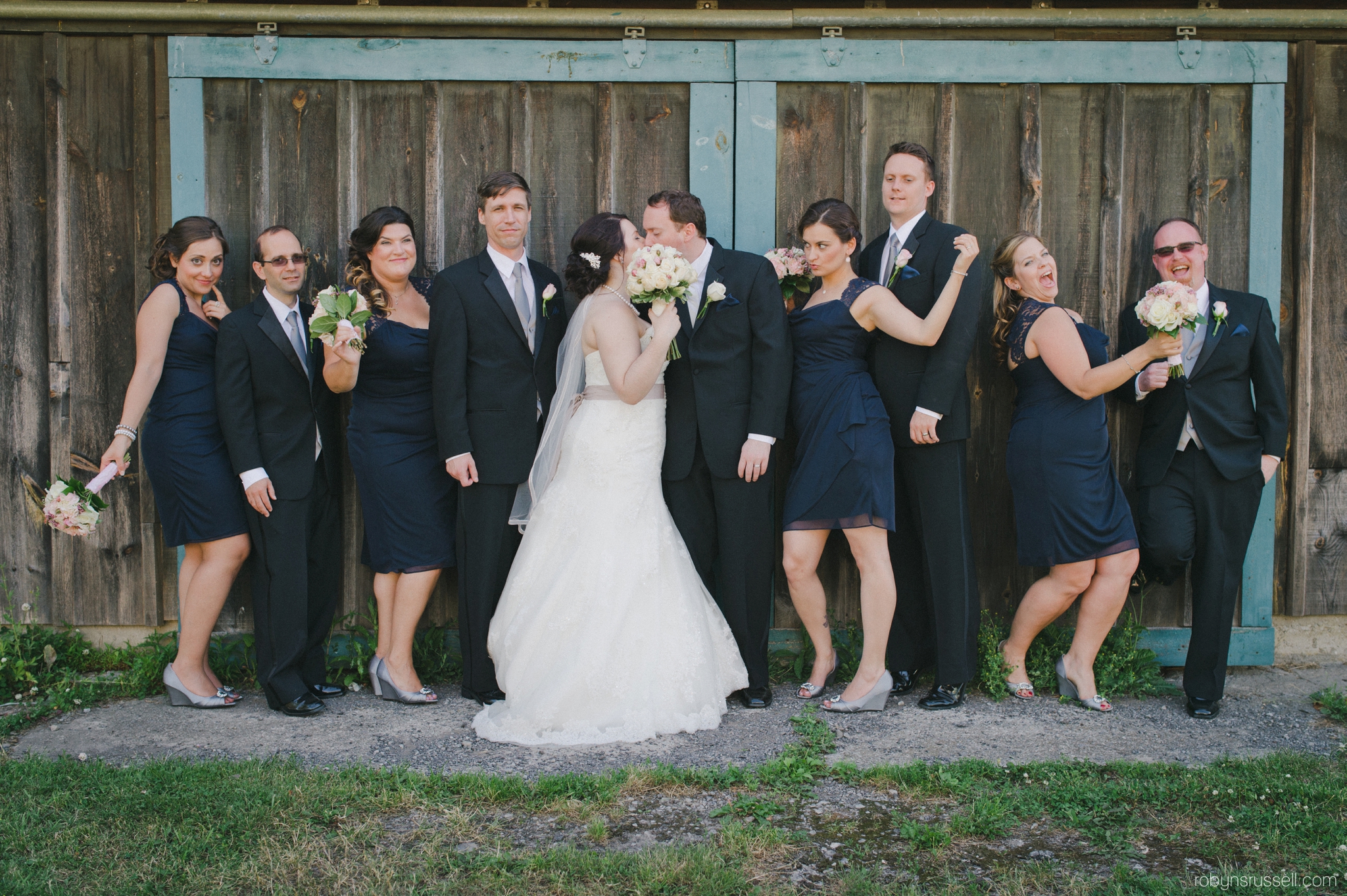 Those were fun to take! Nothing beats a bridal party willing to kick off their shoes, jump in the air, laugh and genuinely enjoy one another on such a special day. Since we had lots of time on our hands, we were able to take a ton of photos (too many to post). In fact, Jessica and David joined me outside as the sun was setting to take a few more bridal photos once the light was more flattering and in our favour. I'm so glad we did this. The photos of these two in the vineyard are some of my favourites from their day.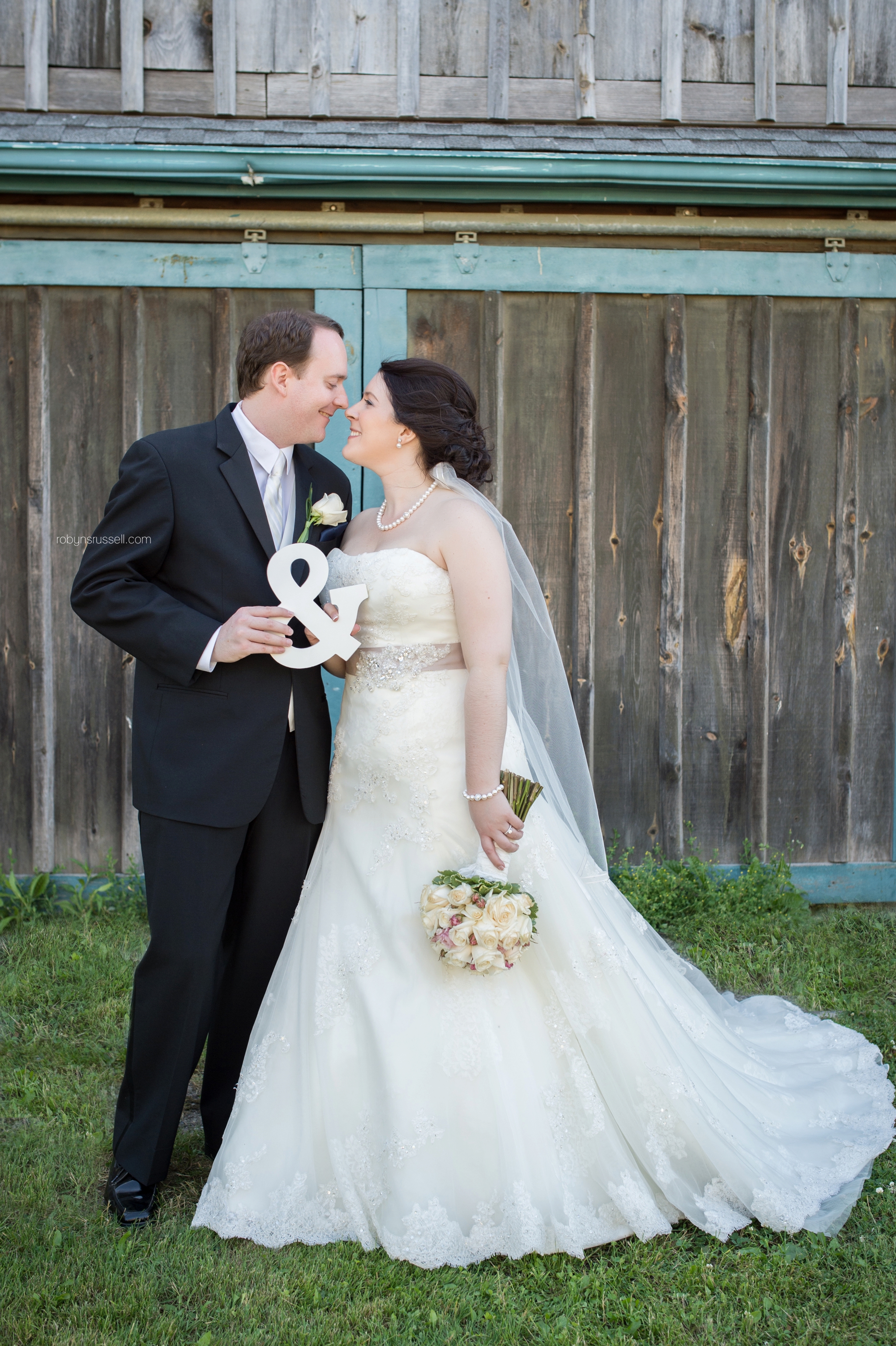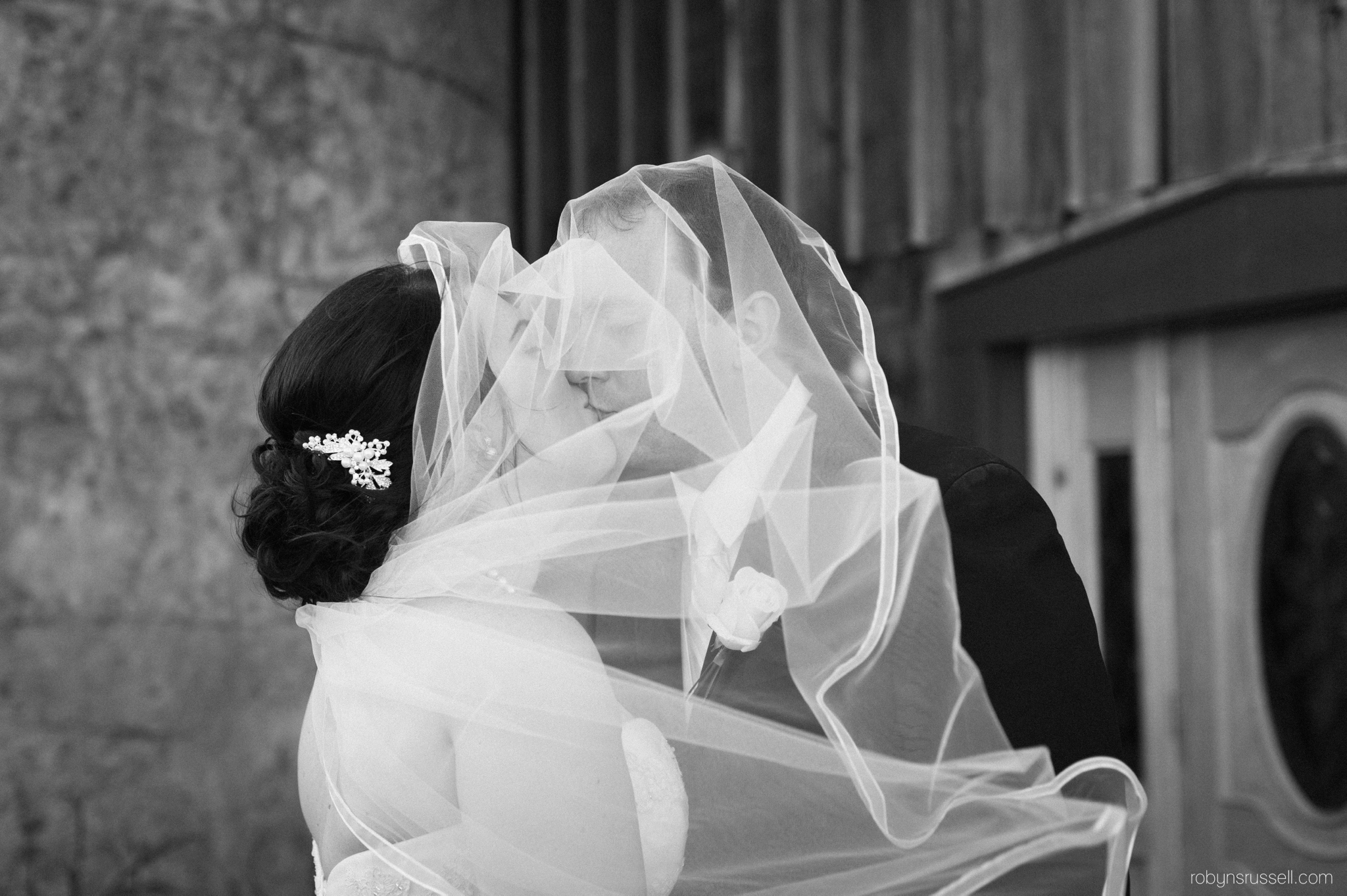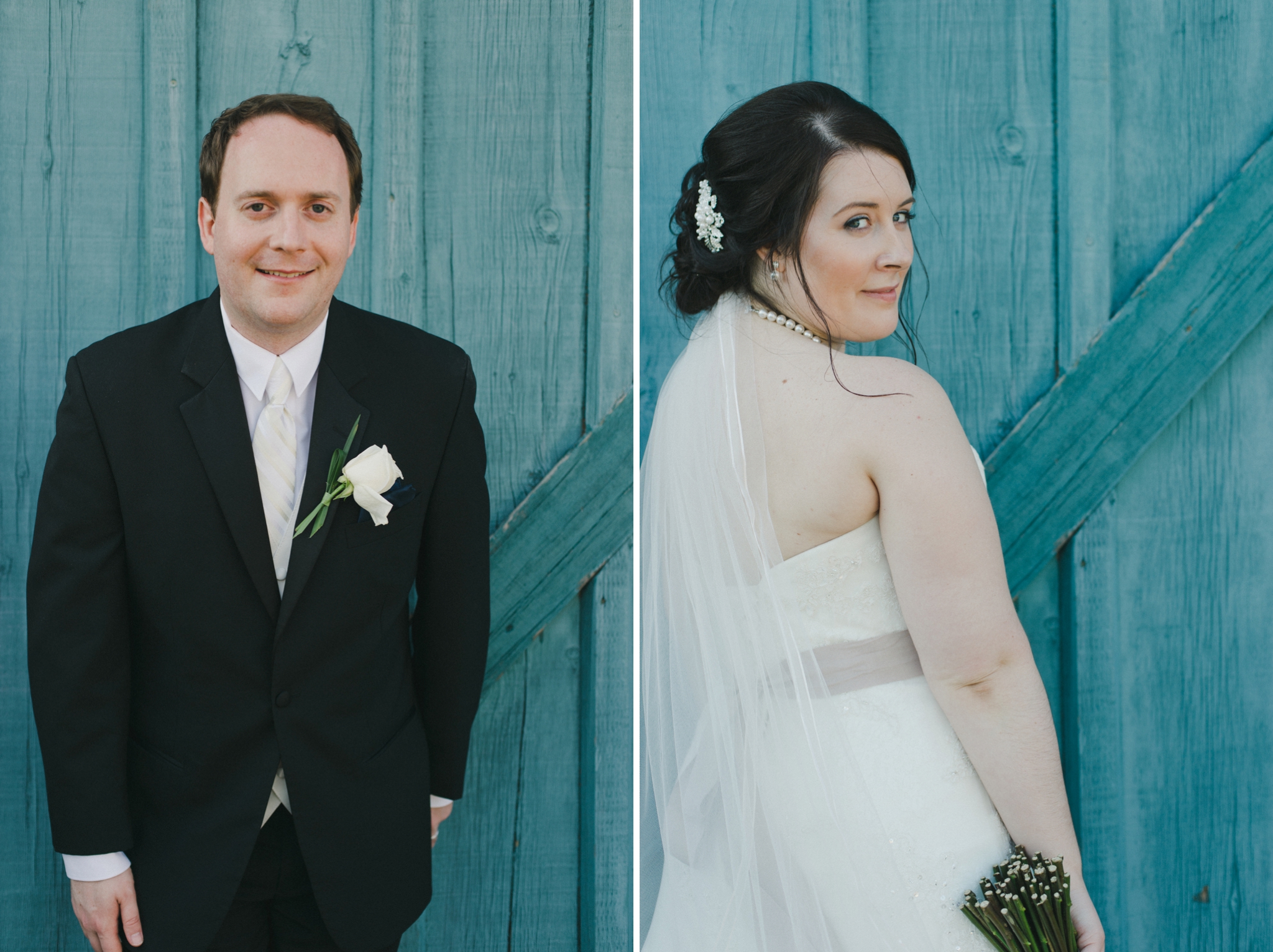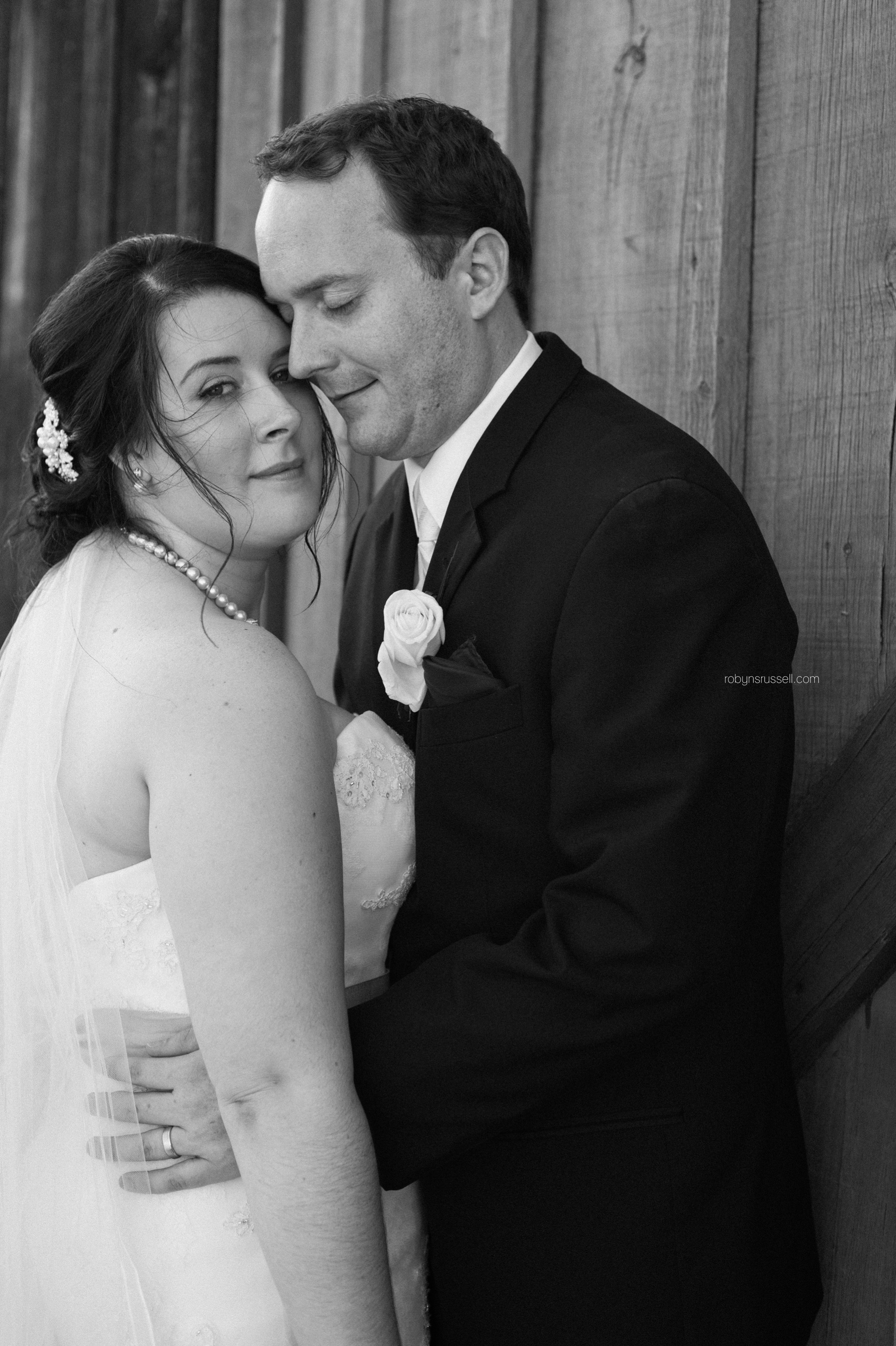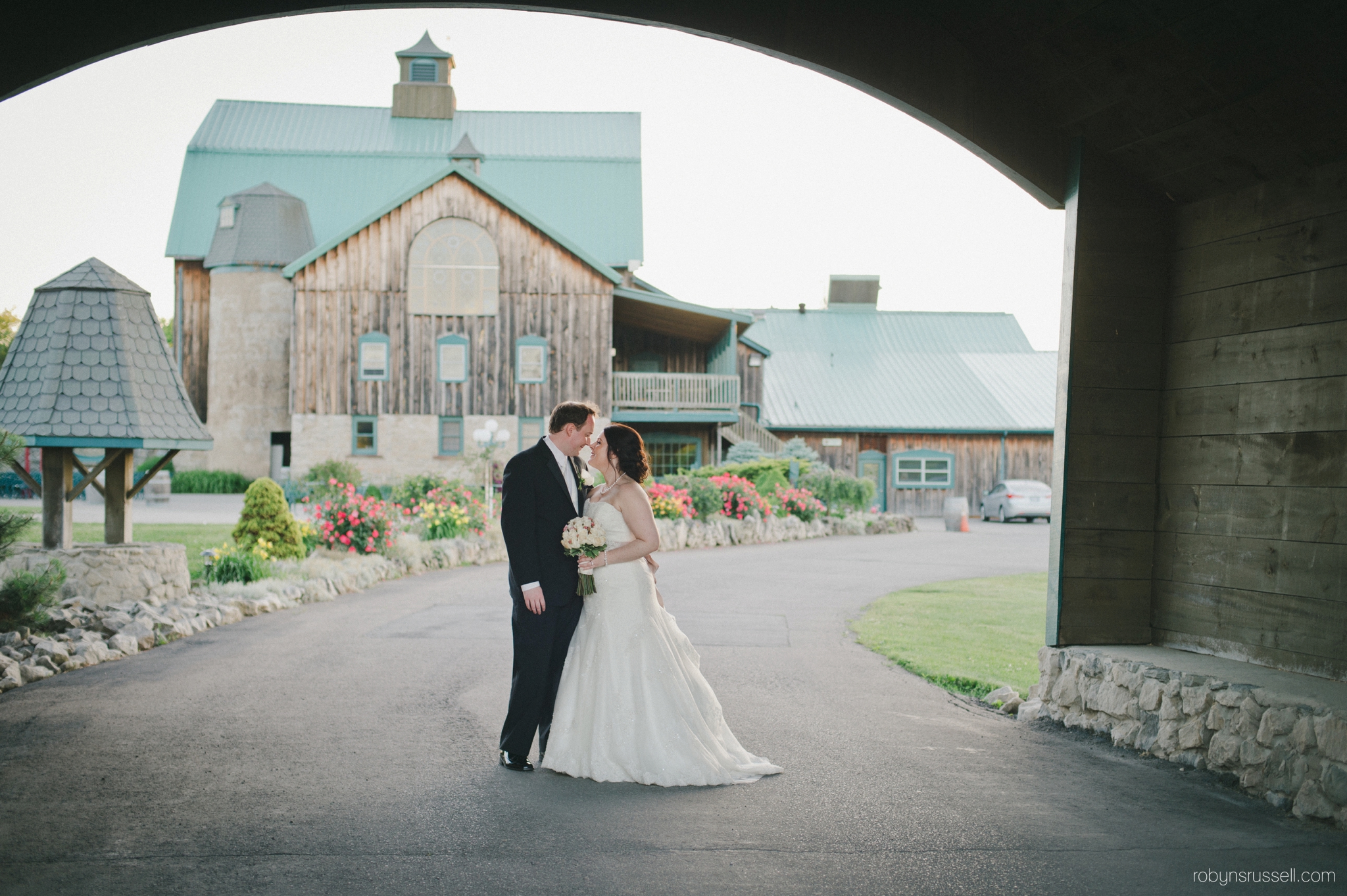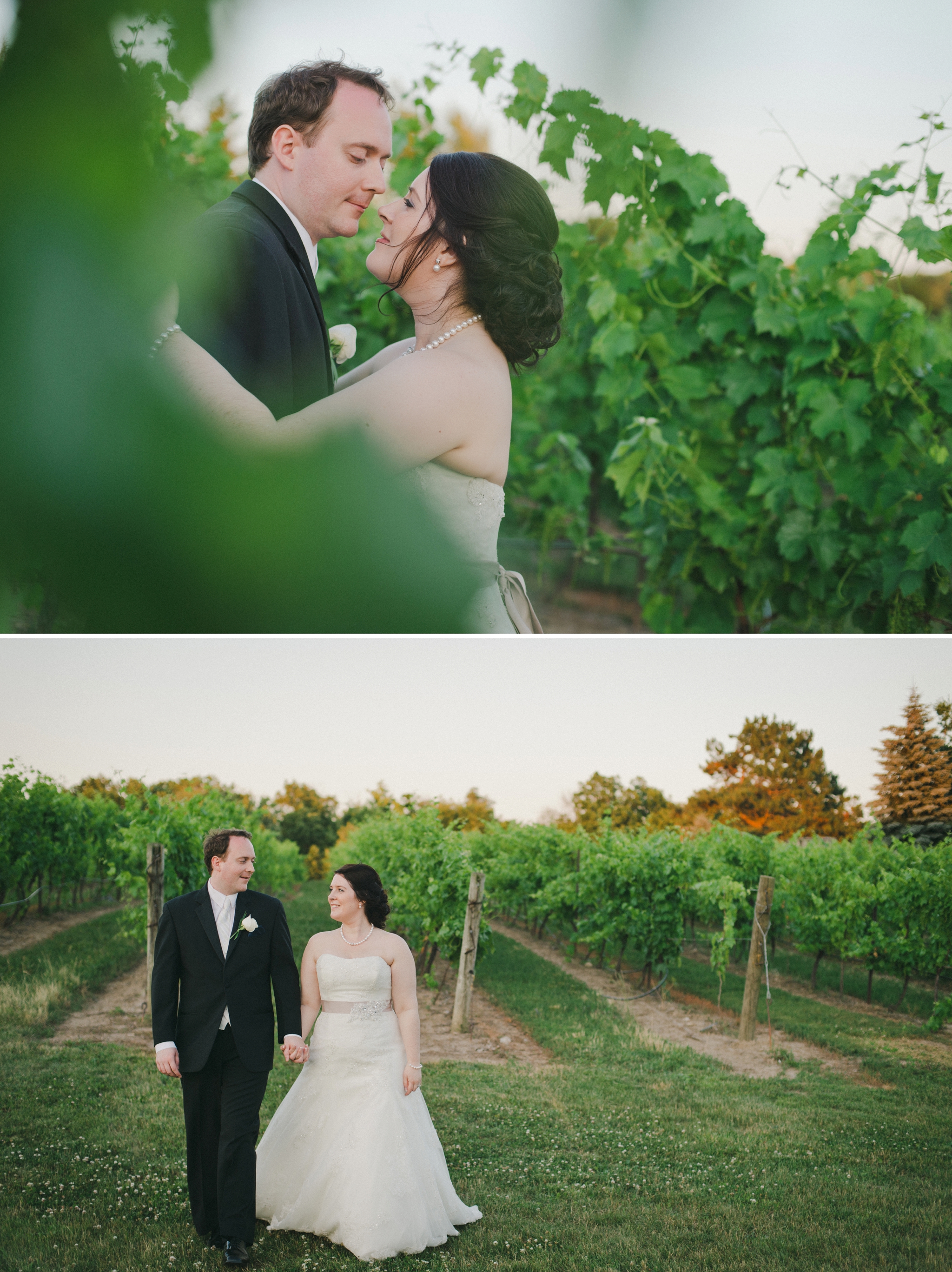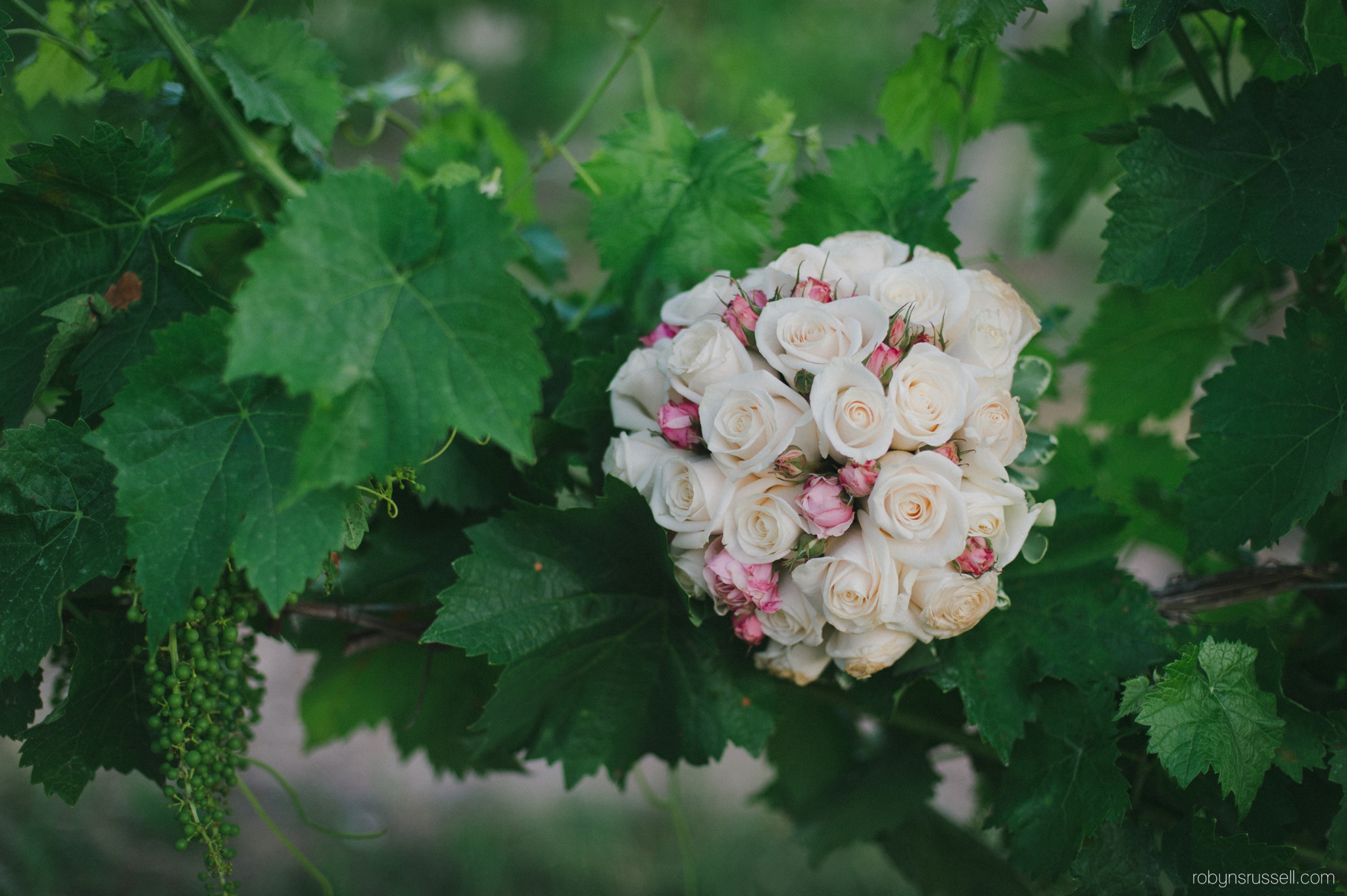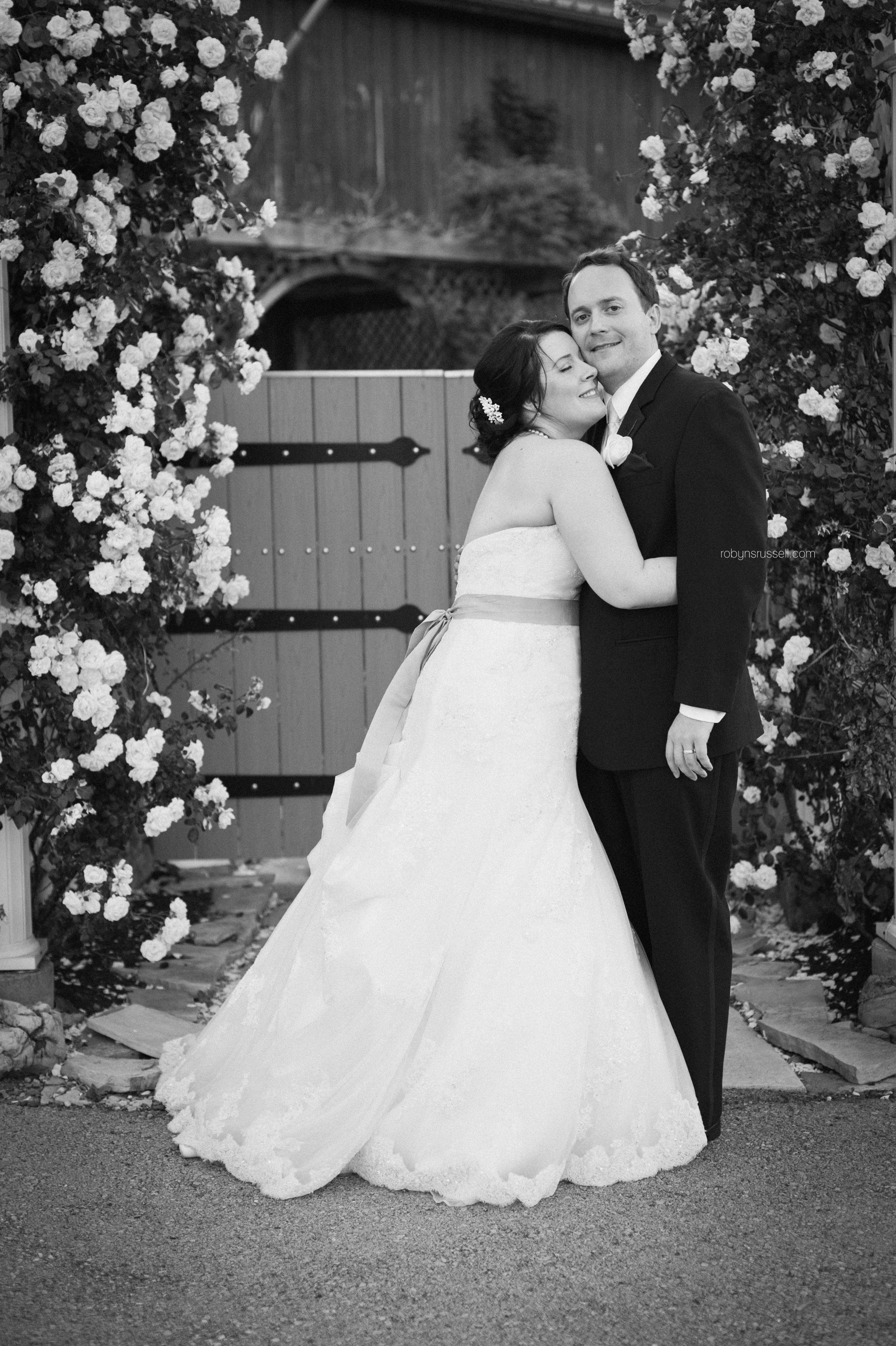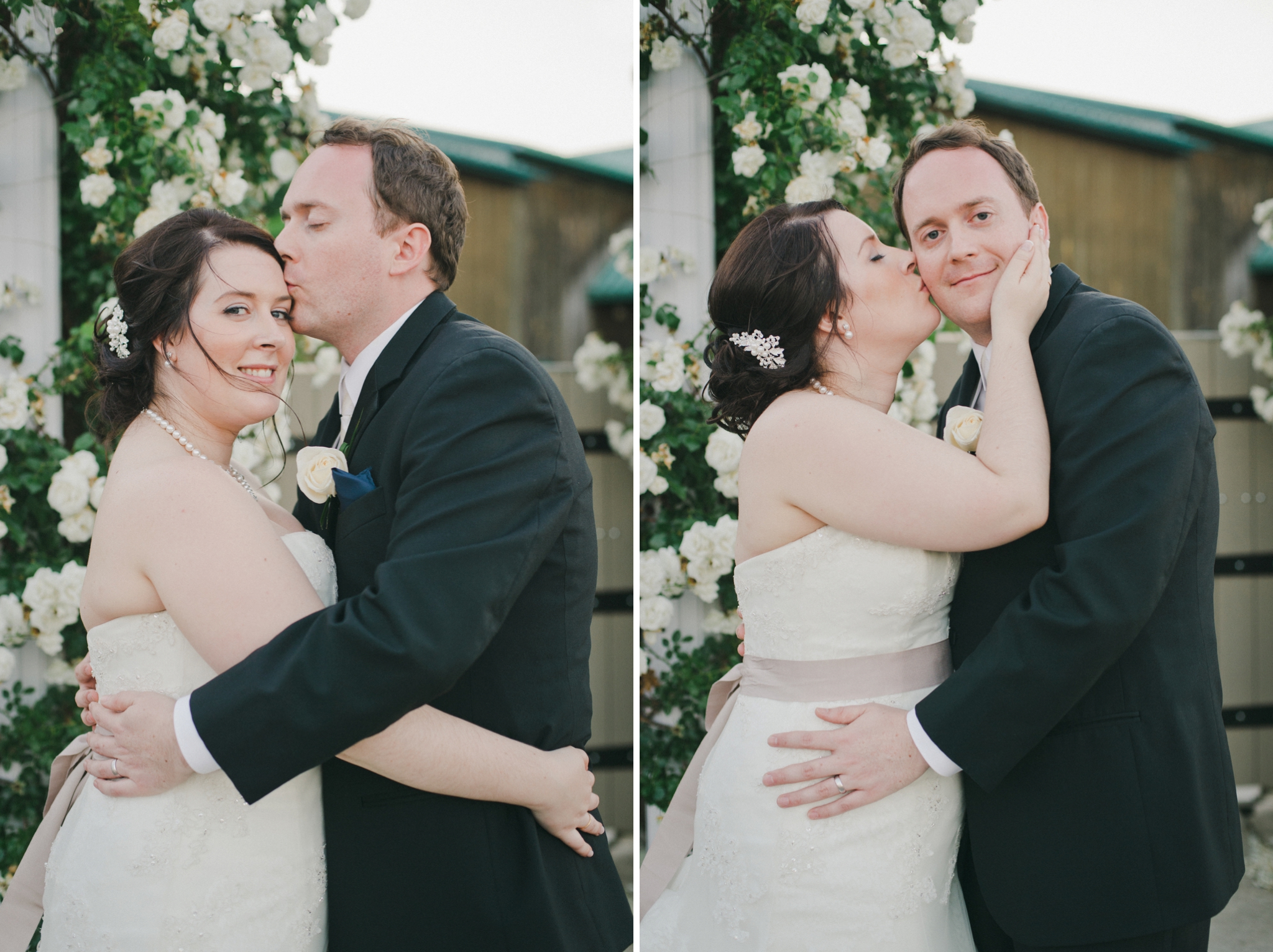 I loved the sweet details Jessica & David brought to the table for their big day. Everything just seemed flawless. The dinner was amazing (Hernder has the best chicken around, no joke), speeches were heartfelt, and at some point throughout the night, everyone was either in stitches or in tears during all of the kind words that were spoken on behalf of the happy couple. And their DIY photo booth sign; well we had to partake! David, your silly face made me laugh! I wasn't expecting that from you :)
I also want to take a minute to thank the gentleman at my table for pulling me onto the dance floor as I was getting ready to leave for the night. Brenon got video of it. Thank God it was dark. I couldn't stop laughing; mainly because I realized what a terrible dancer I am to music from the 50s hahah! But it was all in good fun and everyone knows, I love to dance. Not sure how he figured it out but he got me out there and I'll never forget it LOL!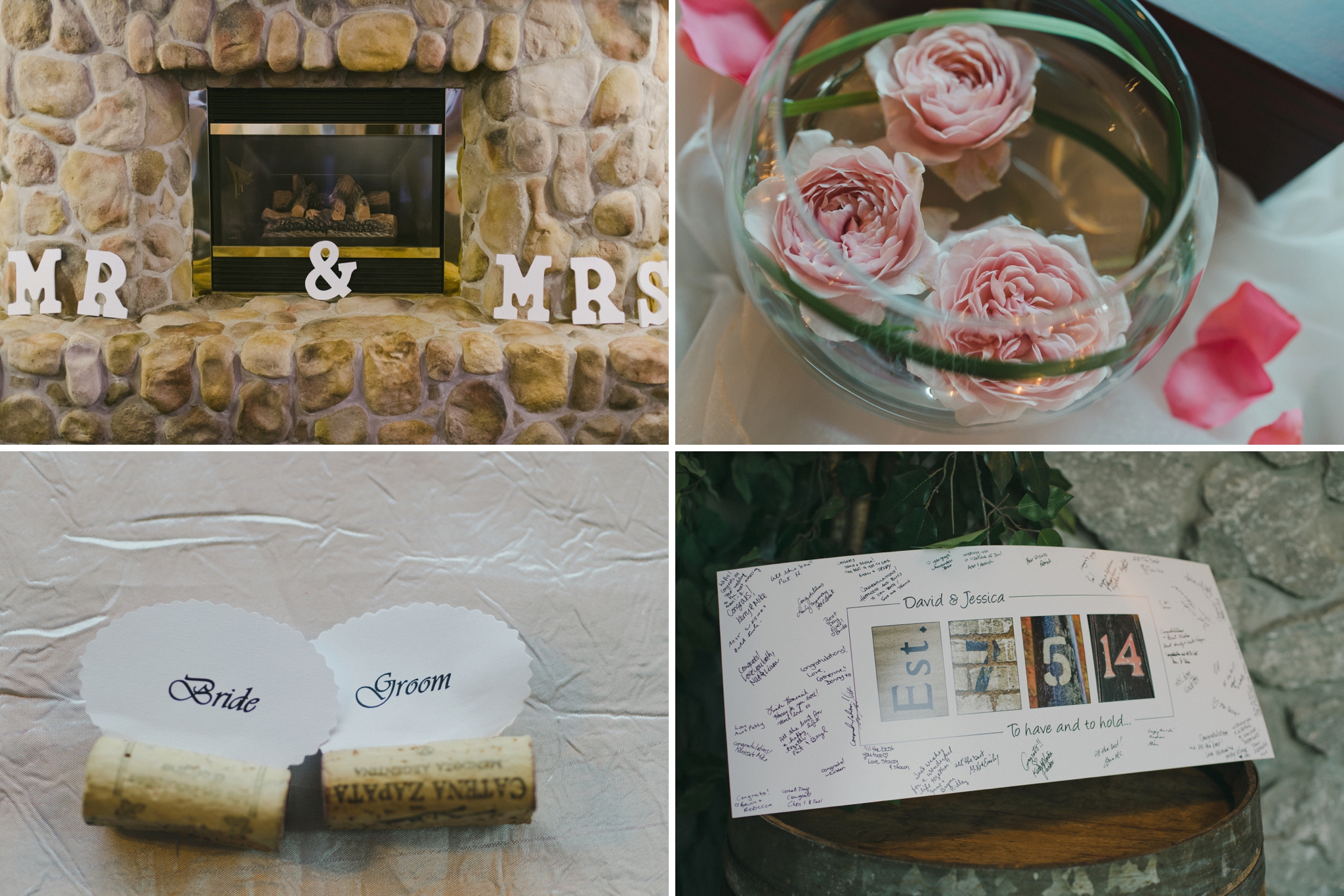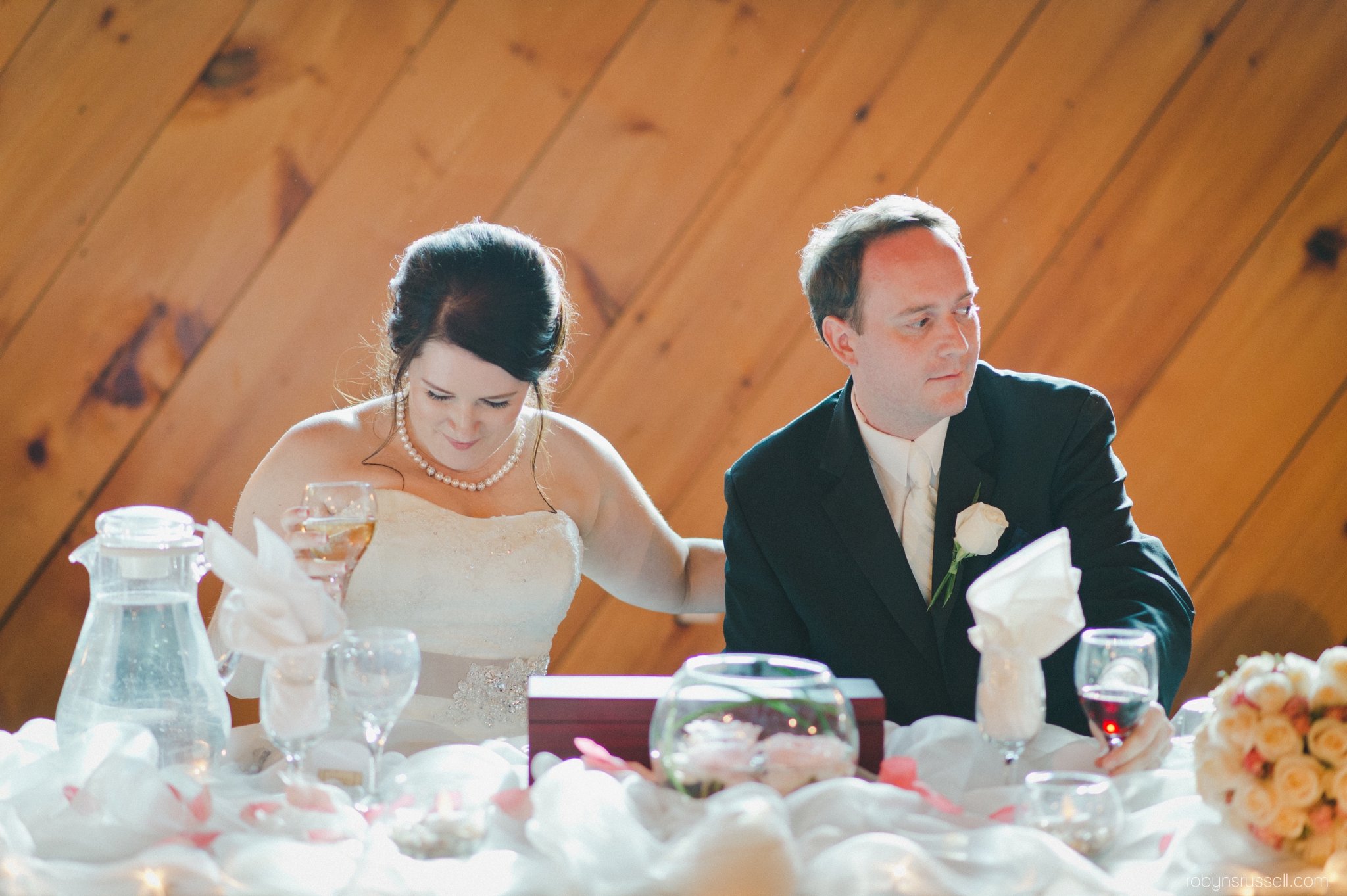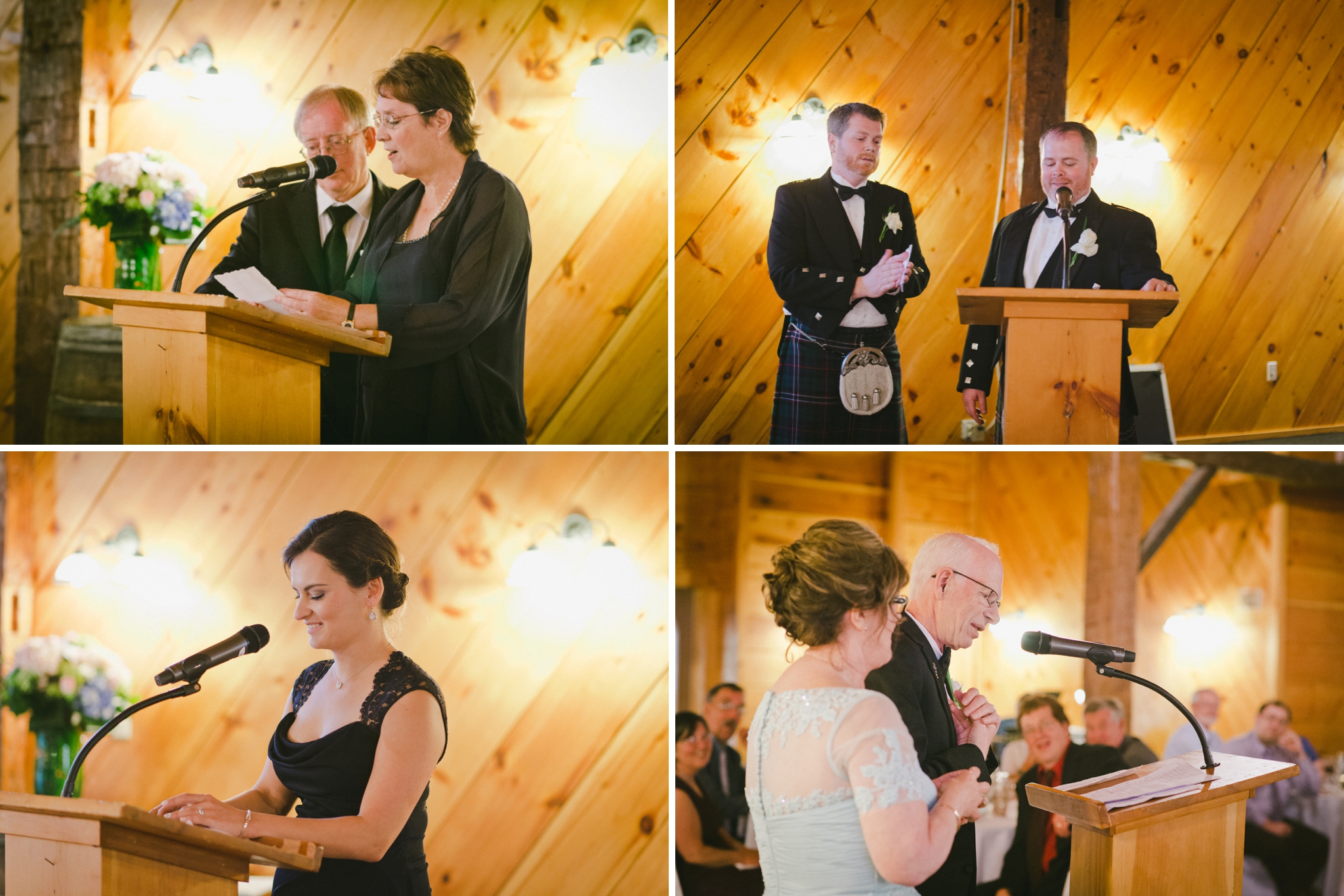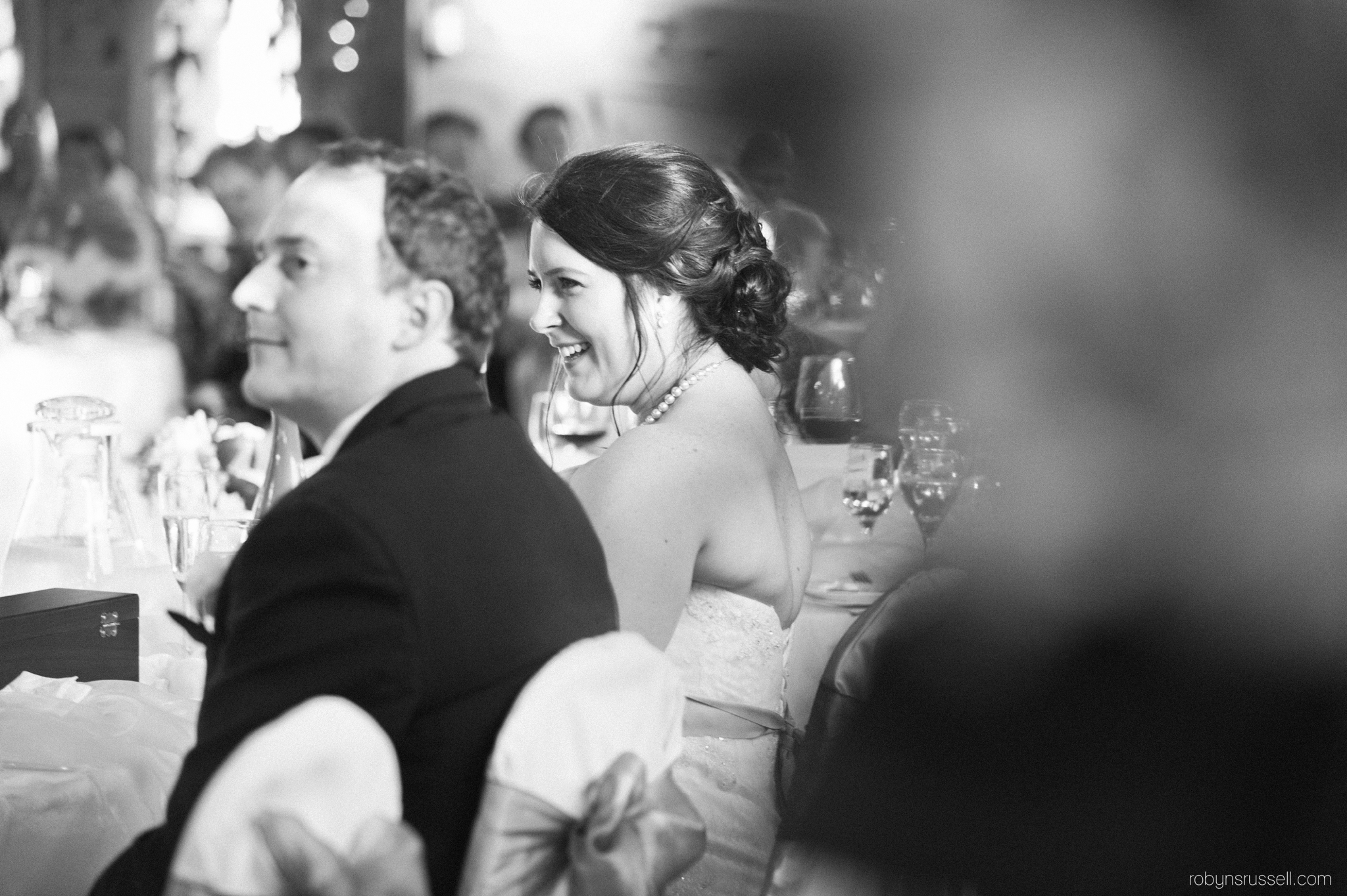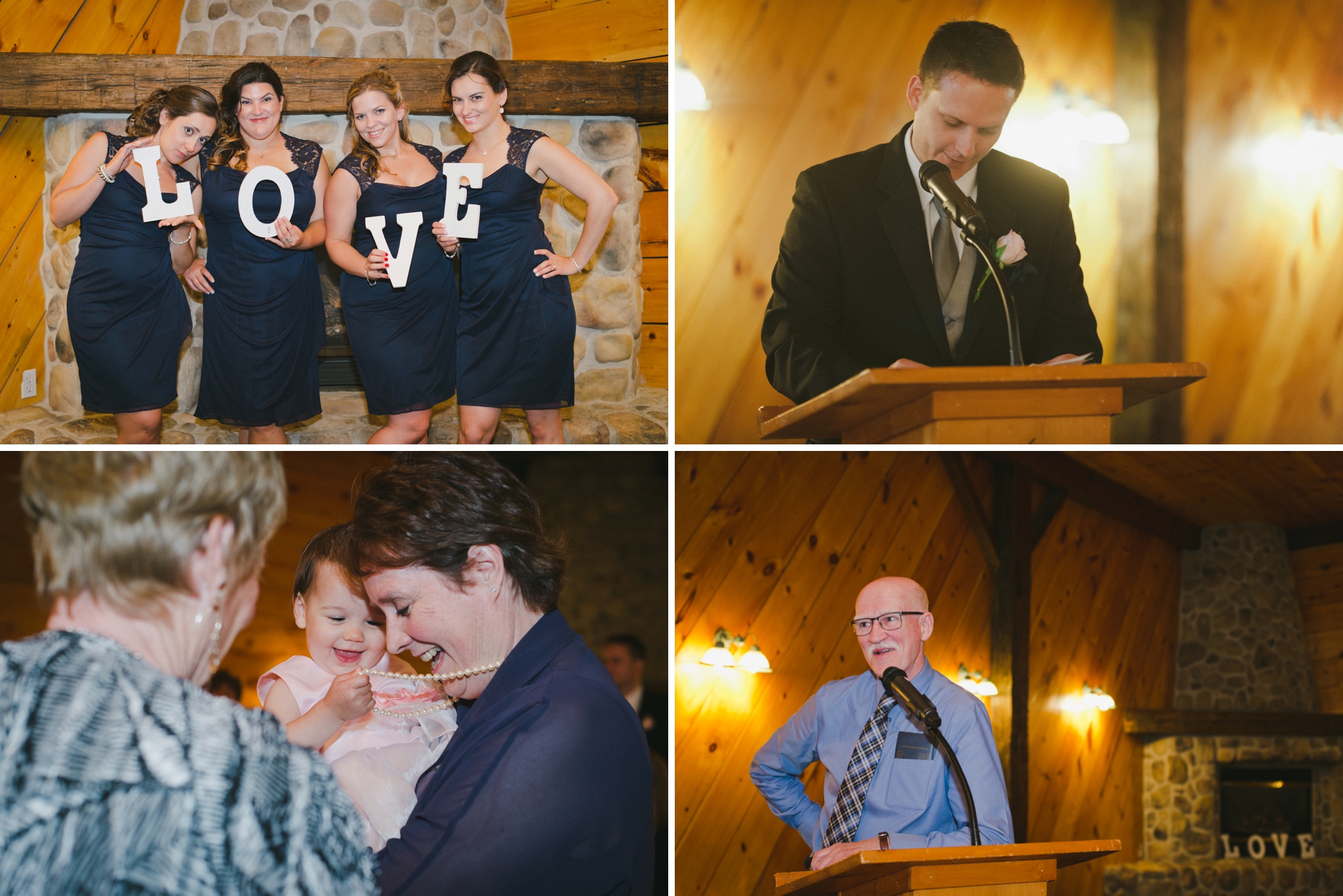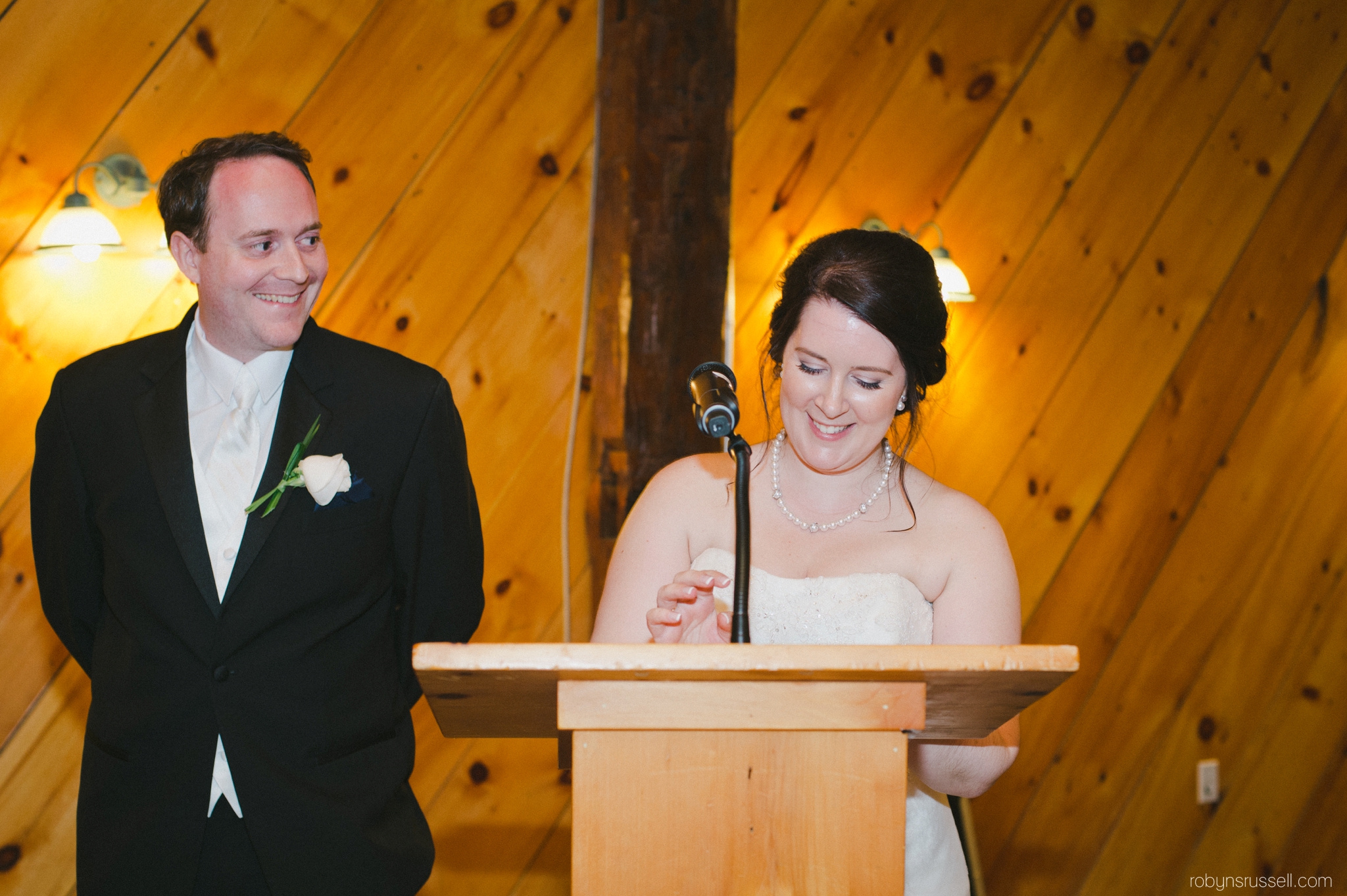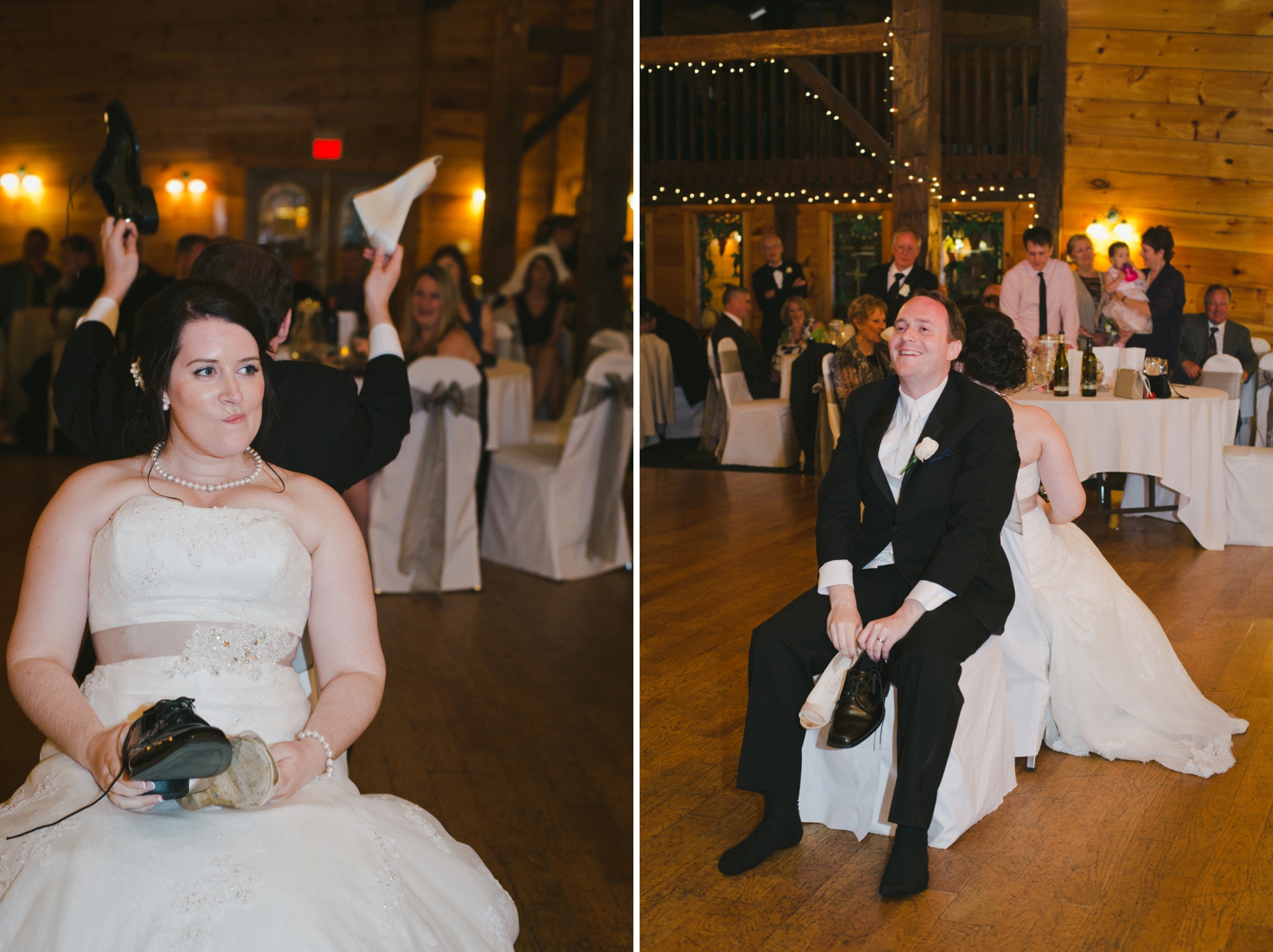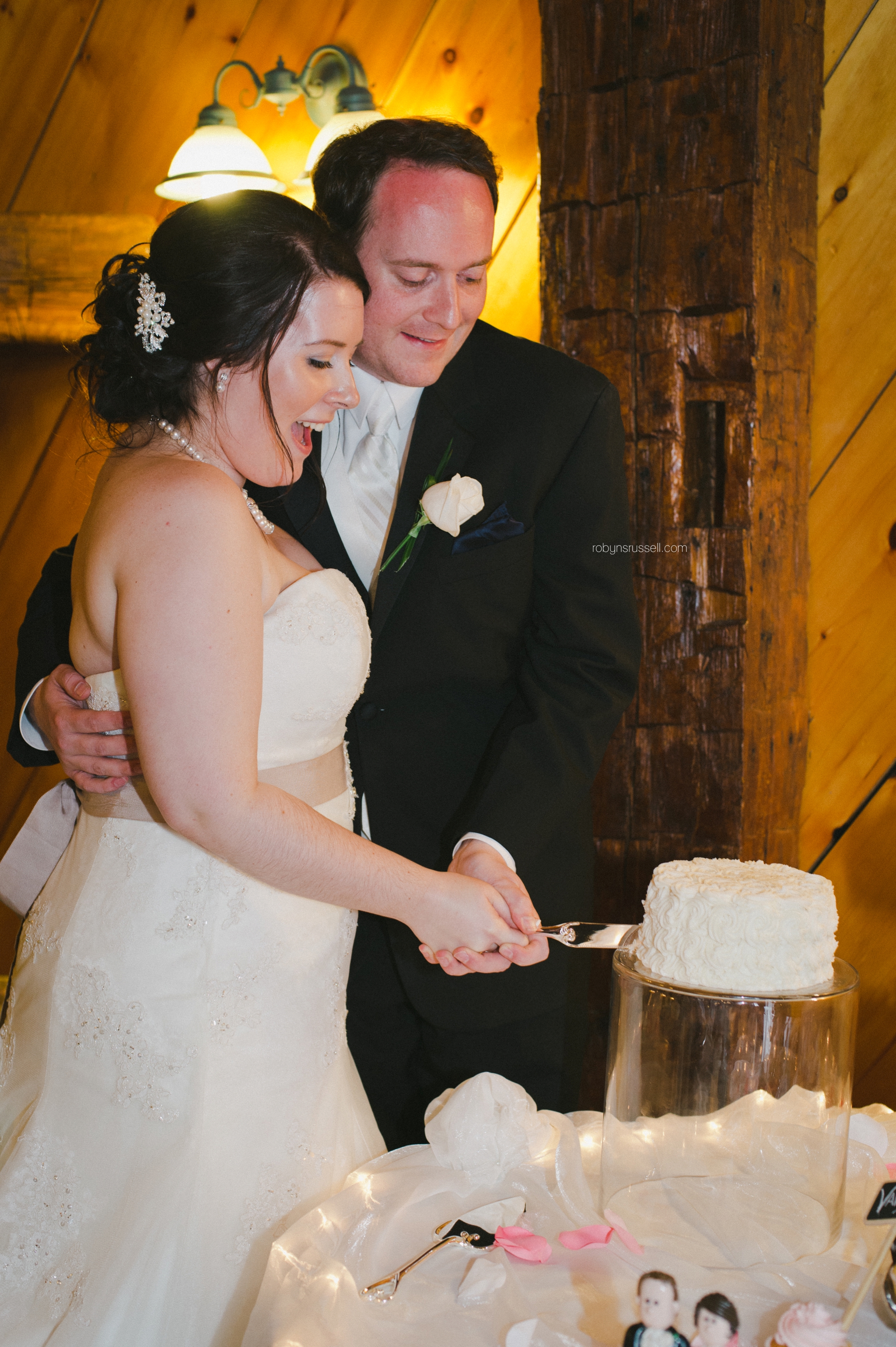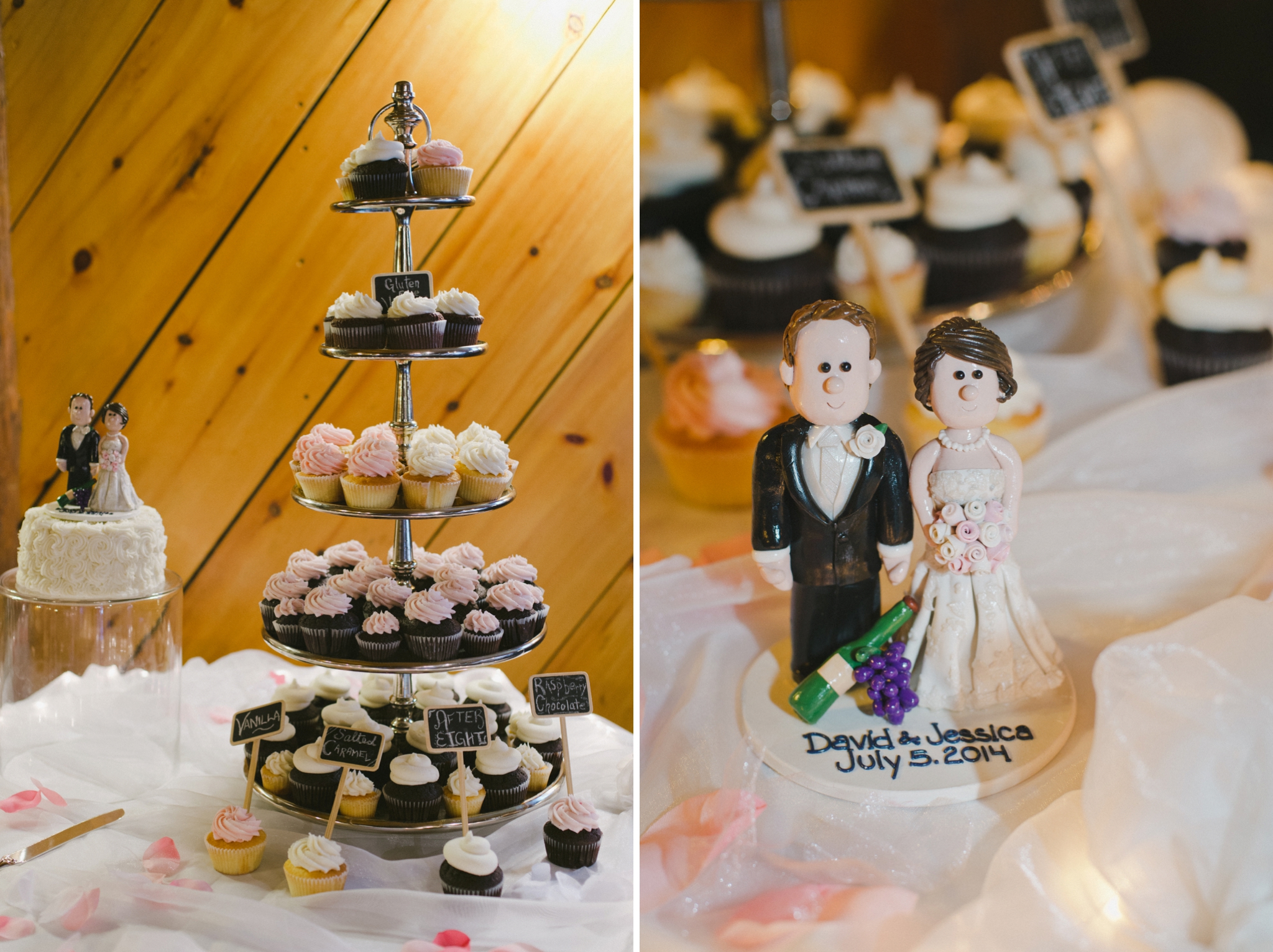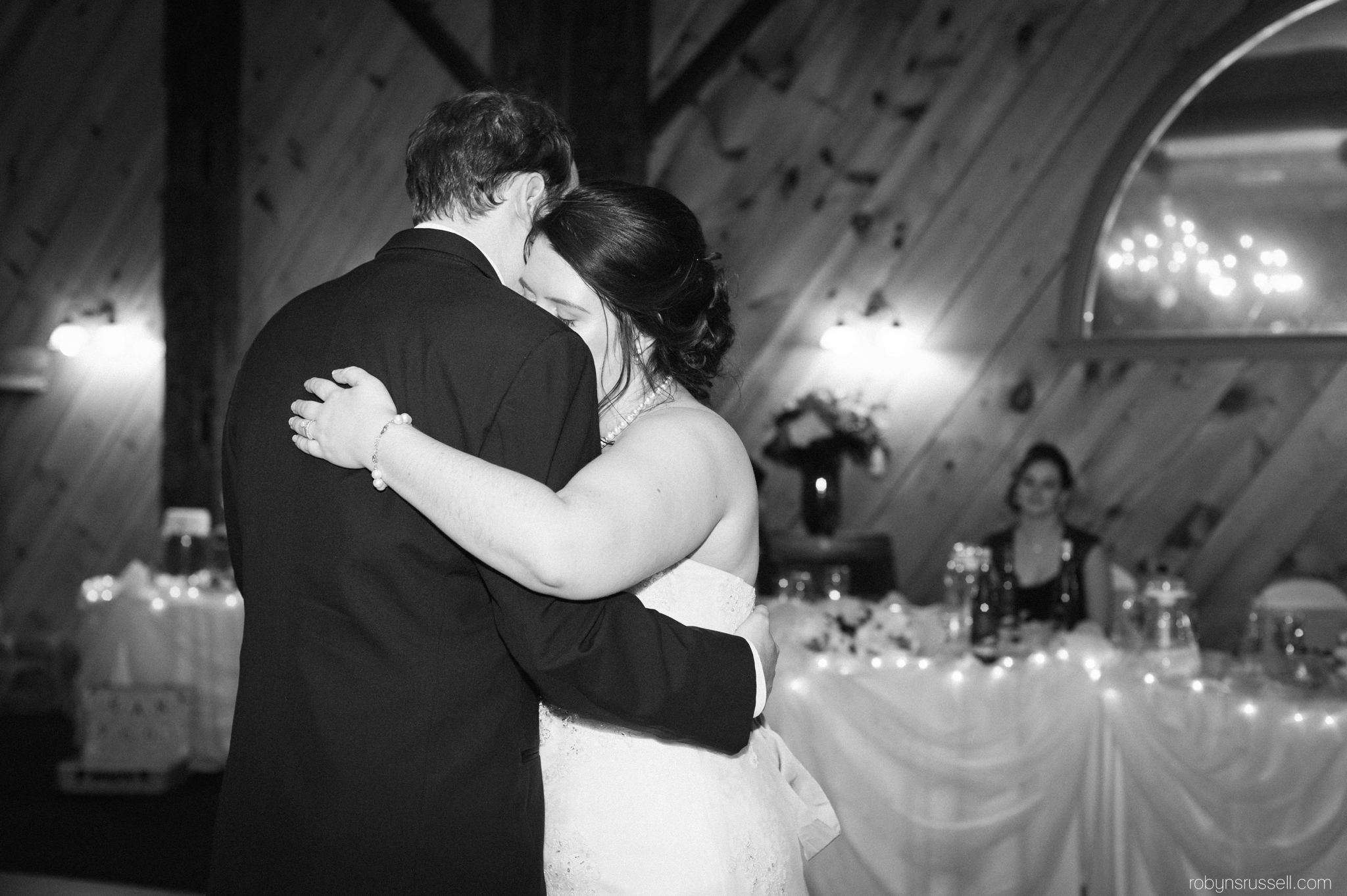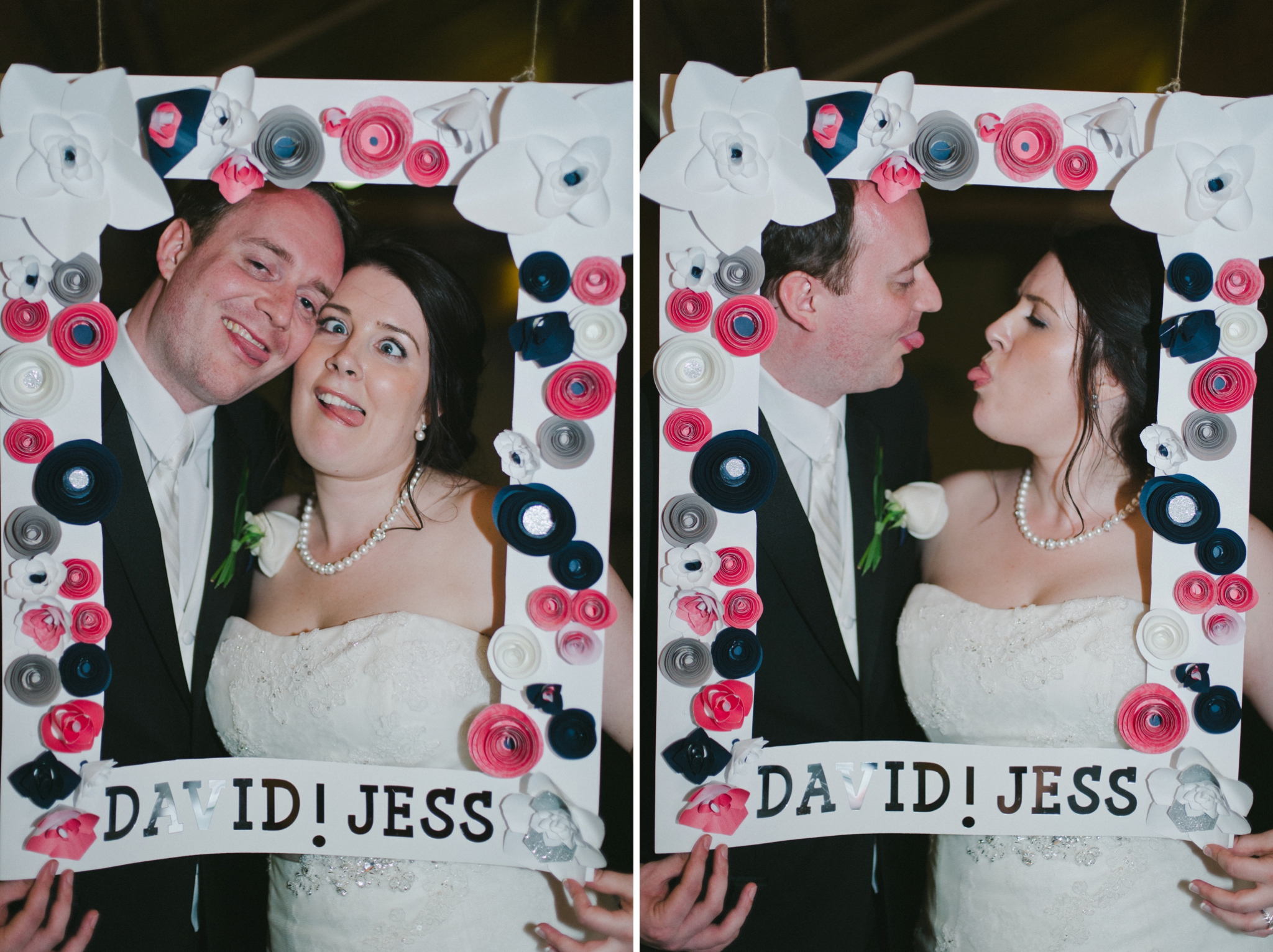 Jessica & David, to say your day was lovely is an understatement. Because it wasn't your day that was lovely; it was all you. The moments you shared. The people you chose to share them with. The vendors that came together. That's what made everything so lovely and special for me so it goes without saying that it was an absolute honour to be there with you, step by step, capturing every single detail of your wedding day. Thank you for including us. I cannot wait to see what the world has in store for you both next! Robyn xo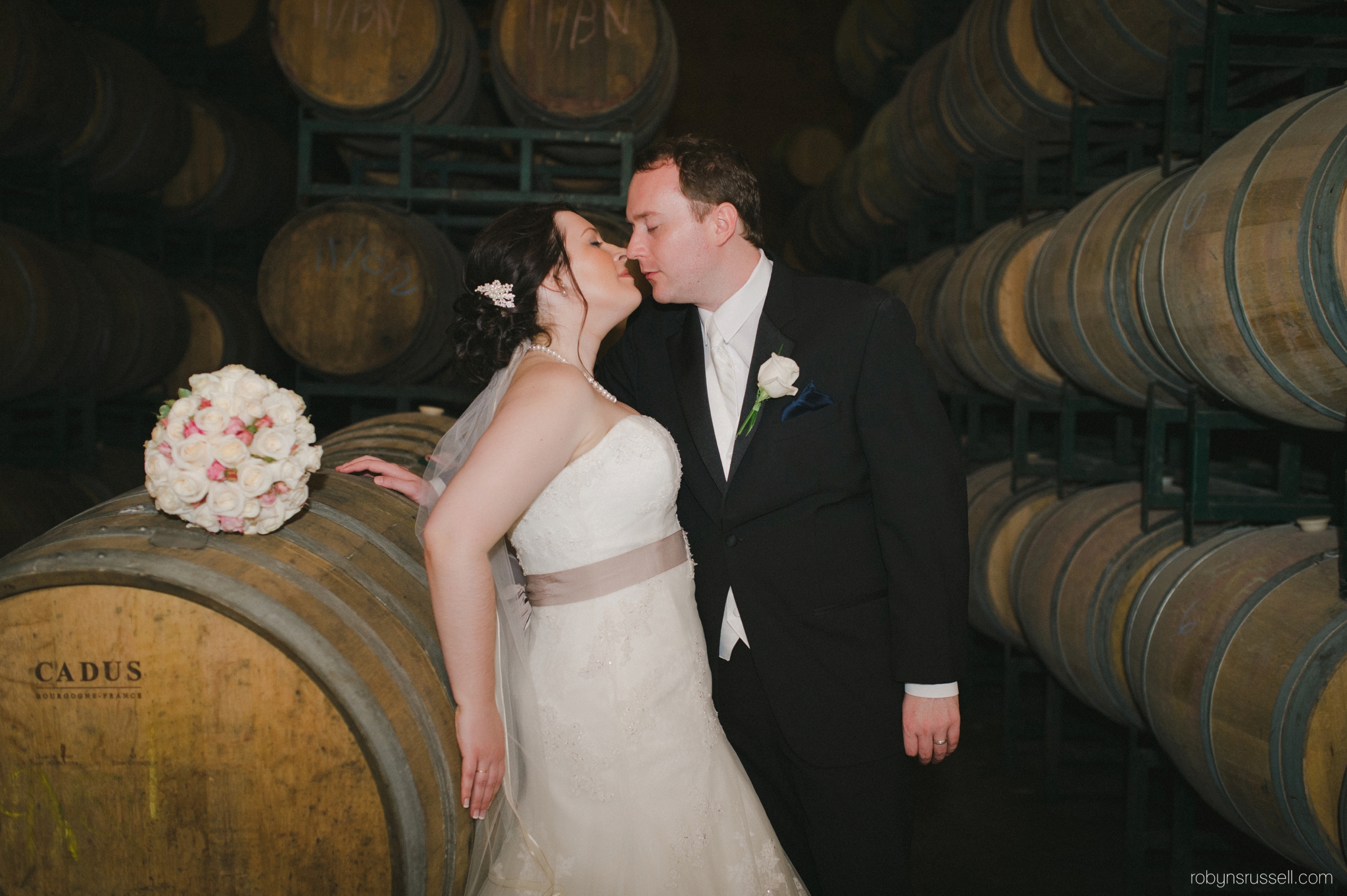 Vendors:
Brides Dress: Maggie Sottero
Bridesmaids Dresses: David Bridal
Groom & Groomsmen Tuxes: Moores
MUAH: Beyoutiful Brides
Venues: Hilton Fallsview Hotel & Hernder Estate Winery
Minister: Sheldon Kofsky
Musicians: Duo D'Amore
Florist: BBBlooms Floral Studio
Bakery: The Frosted Cupcake
Linens: Gotcha Covered
DJ: Alpha Audio Visual