I want to introduce you all to one of the nicest most genuine and down to earth people I know. Emily and Joel. I met Emily on New Years Eve at her place of work. We hit it off instantly. She mentioned casually that she just got engaged and was looking for a wedding photographer and the rest is history. Literally. And she got me.
Getting to know them has been an absolute joy and I'm so excited to share their beautiful wedding day and love story with you.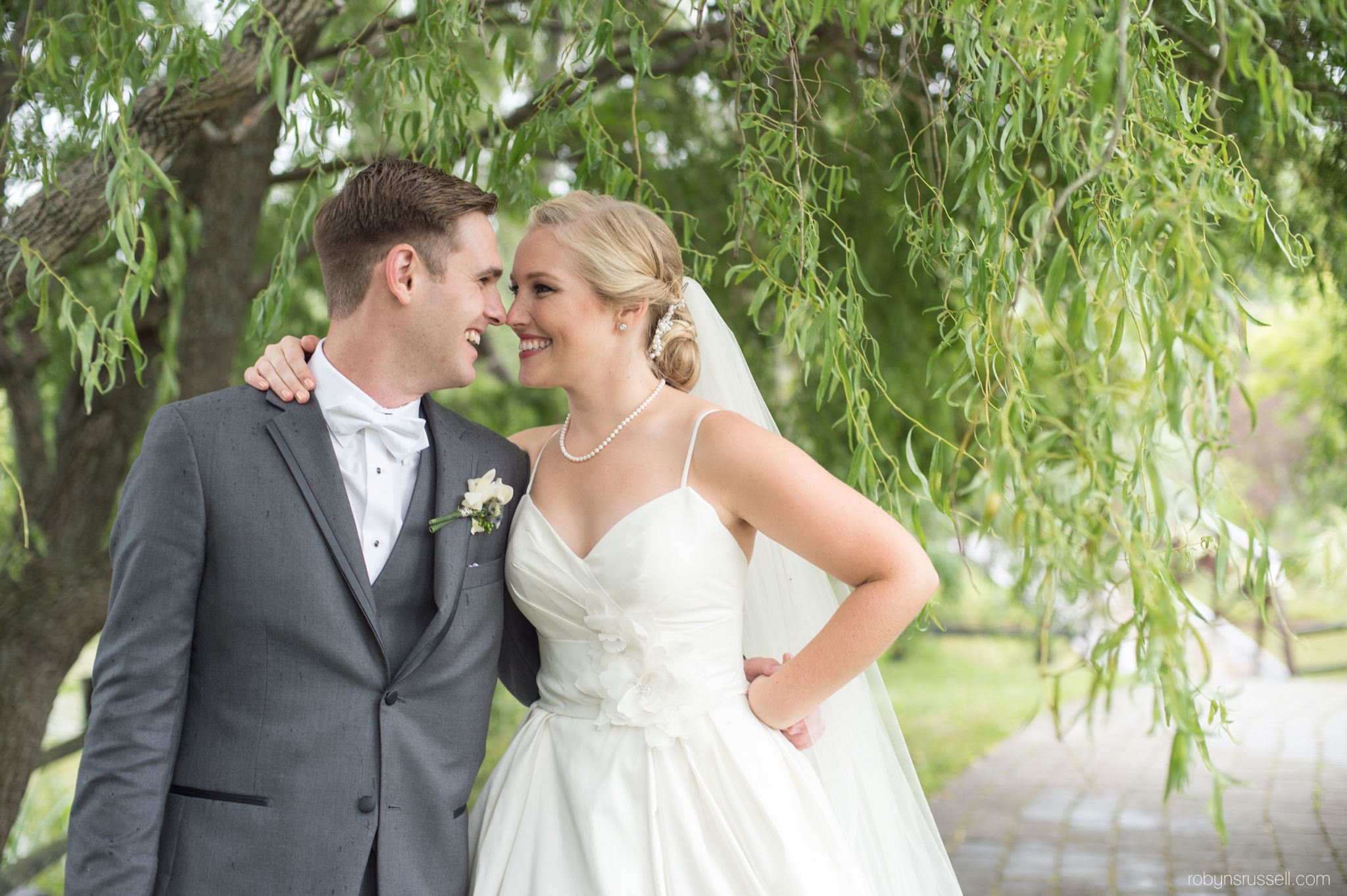 It started out at Emily and Joel's house where the girls were getting ready. I can literally walk to their house from mine. That's how close we live. Kinda nice, if you ask me. I had so much fun with these girls. And yes, they are that pretty. Every single one of them. They are best friends. And I love that each one of these girls were able to show off their personality through their custom dresses and nail polish colour. Yes, it's the little things.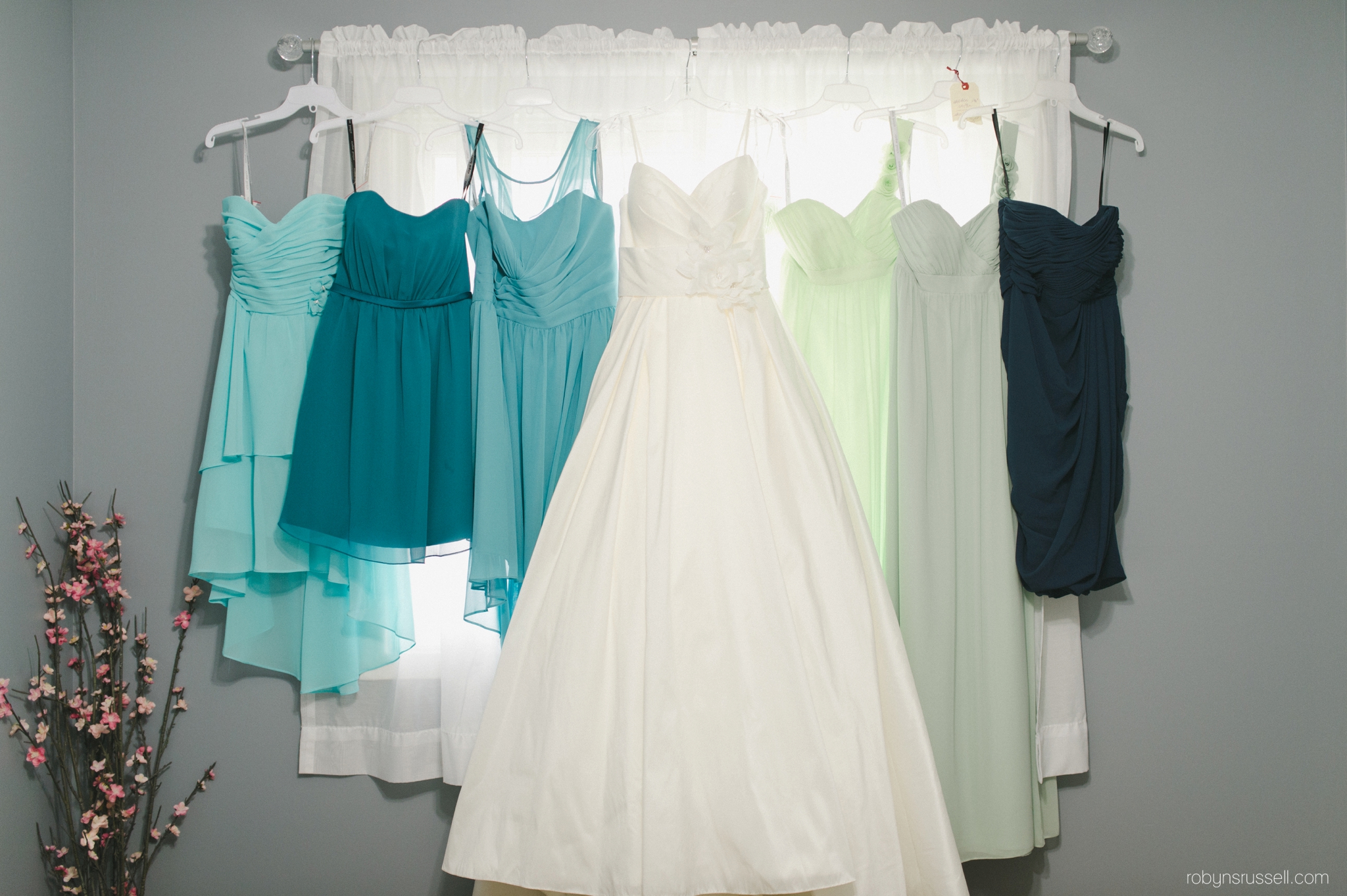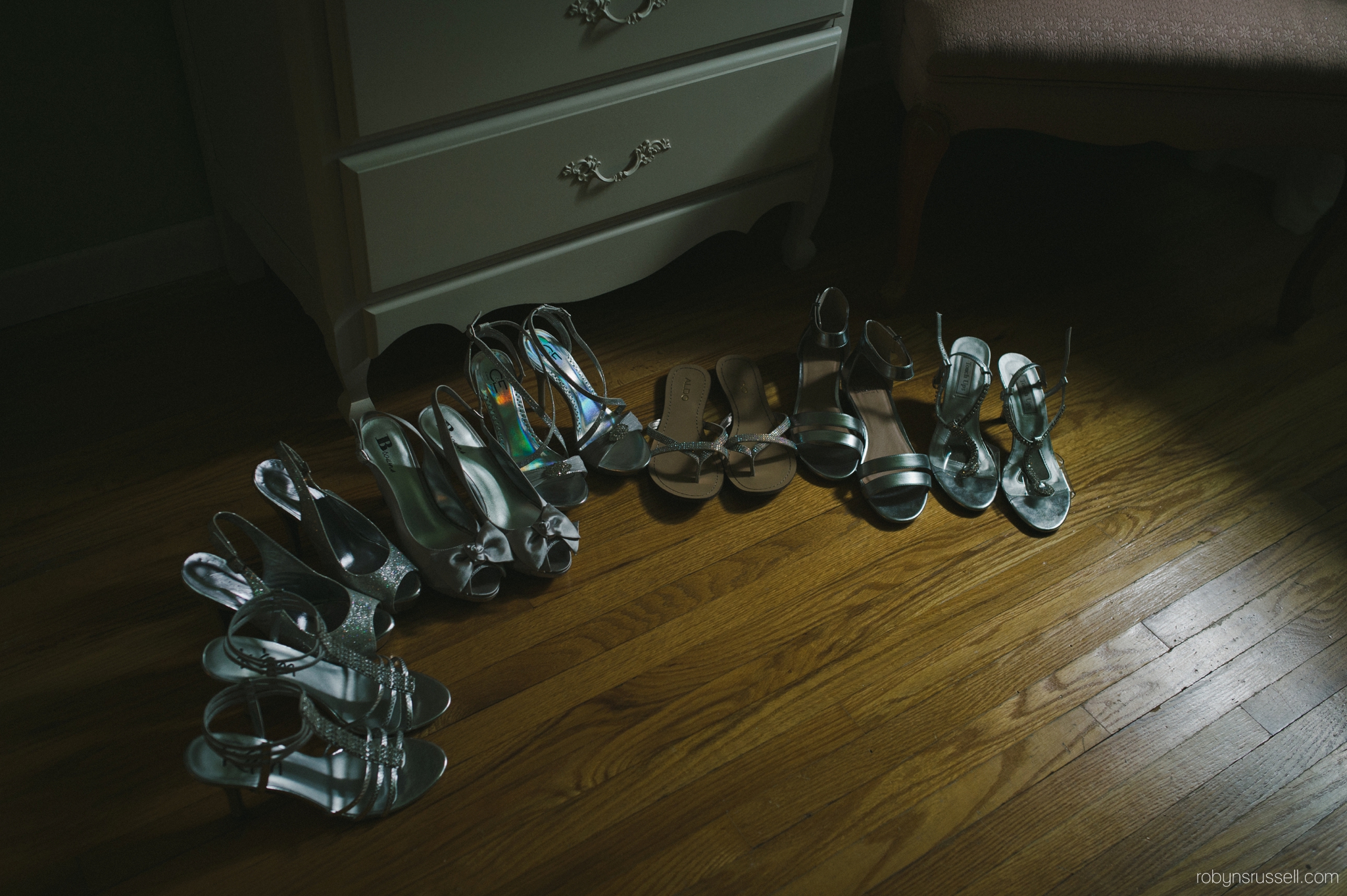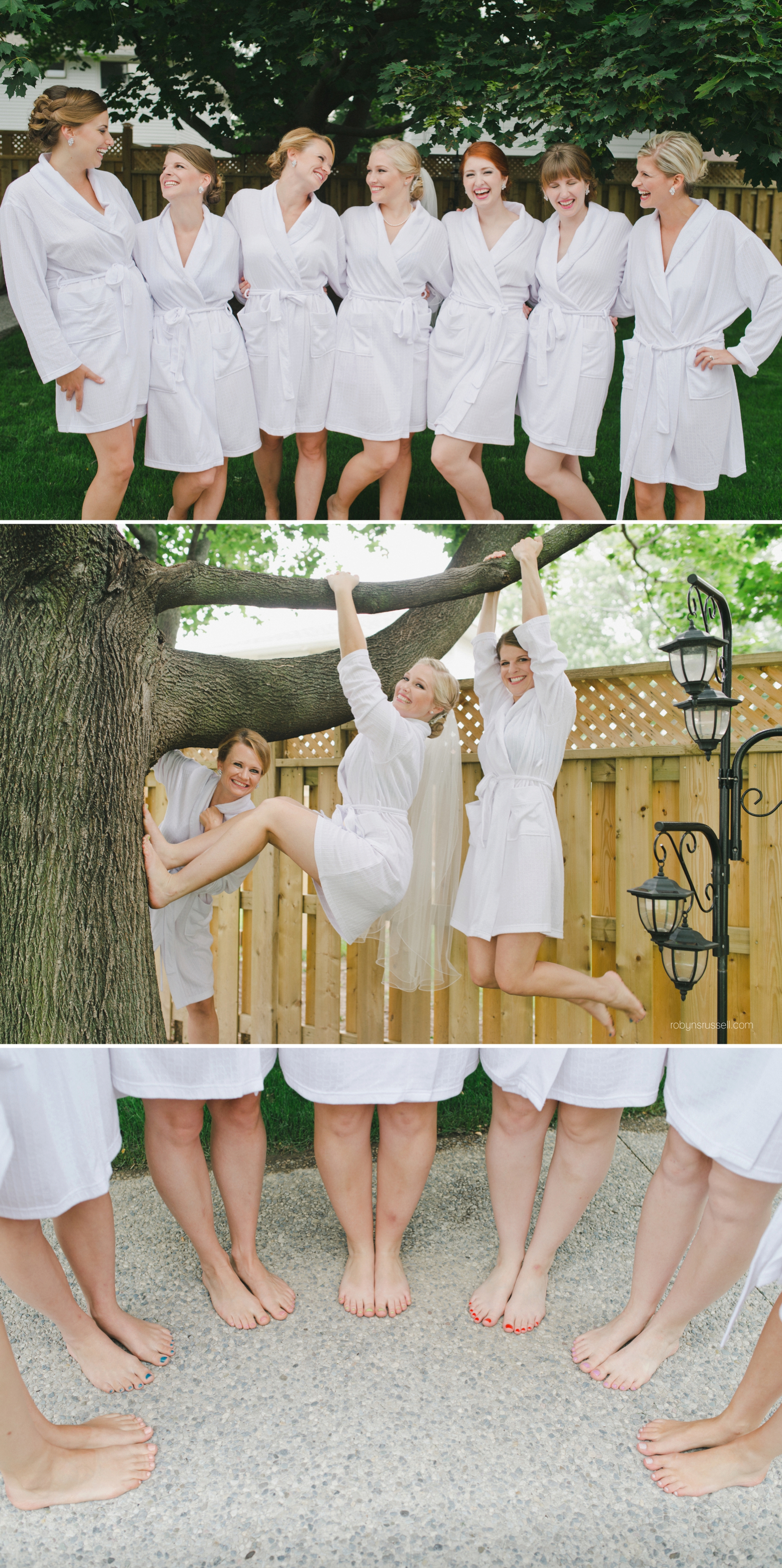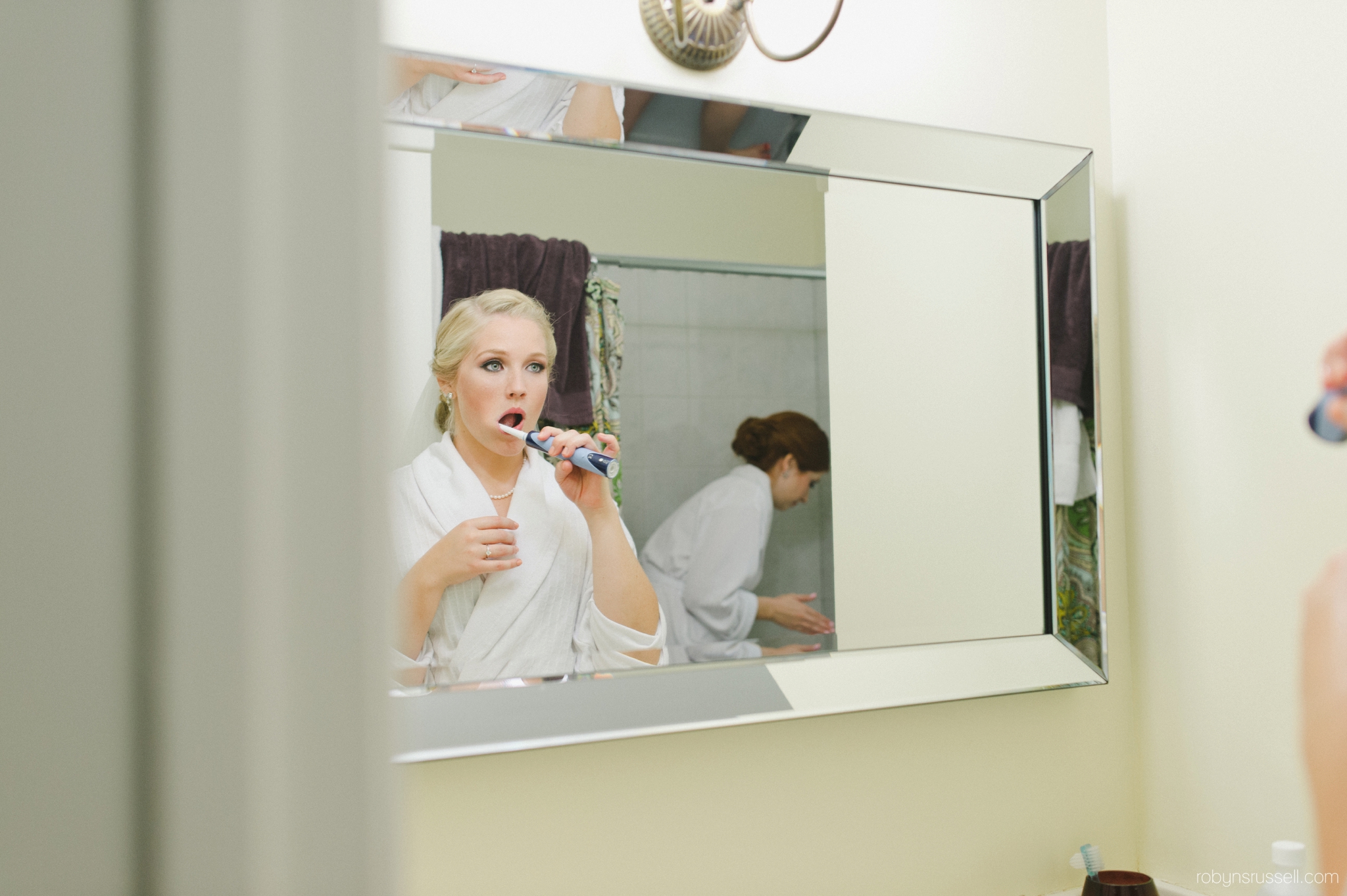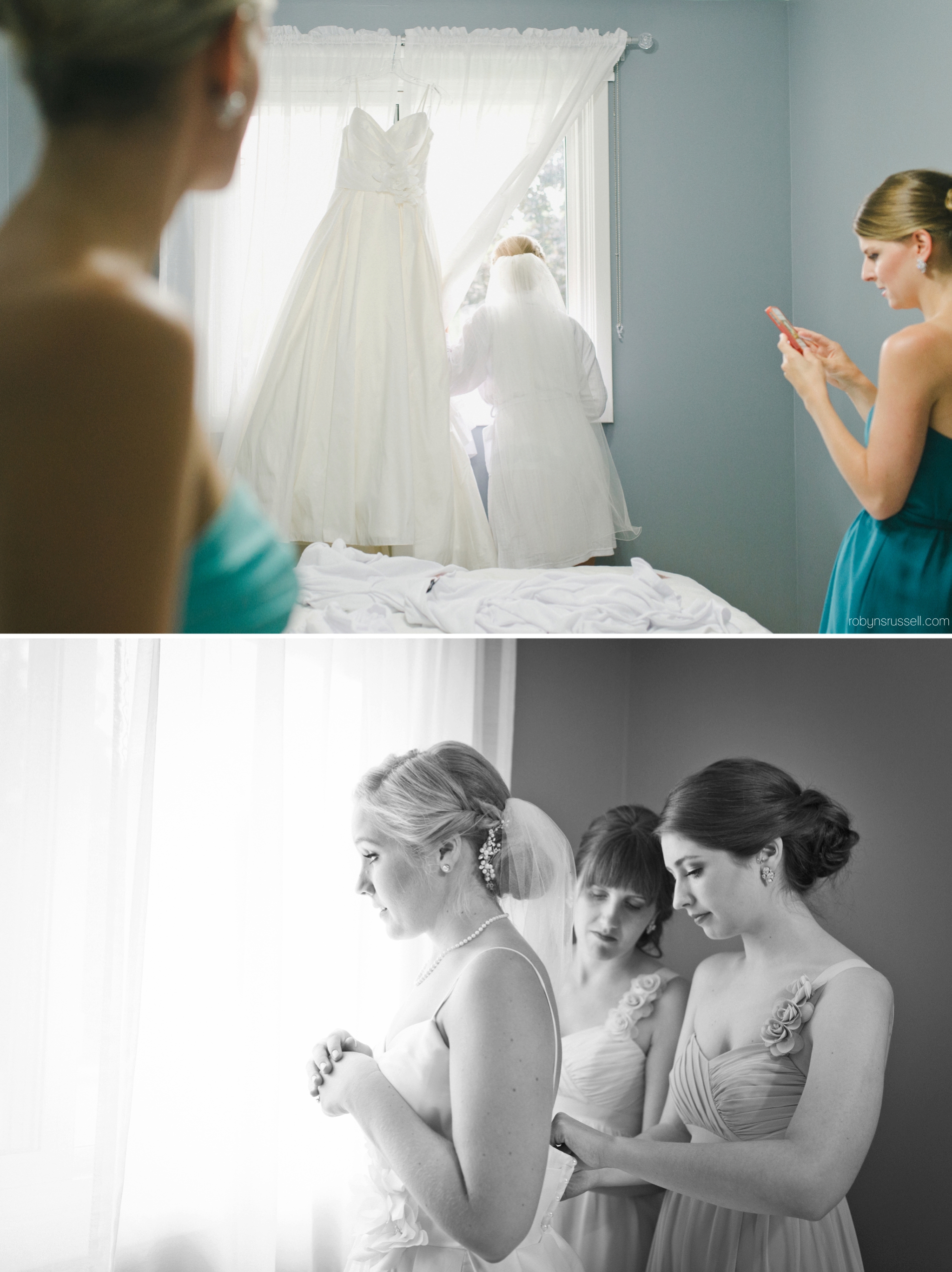 This is Emily. I have no words. She took my breath away.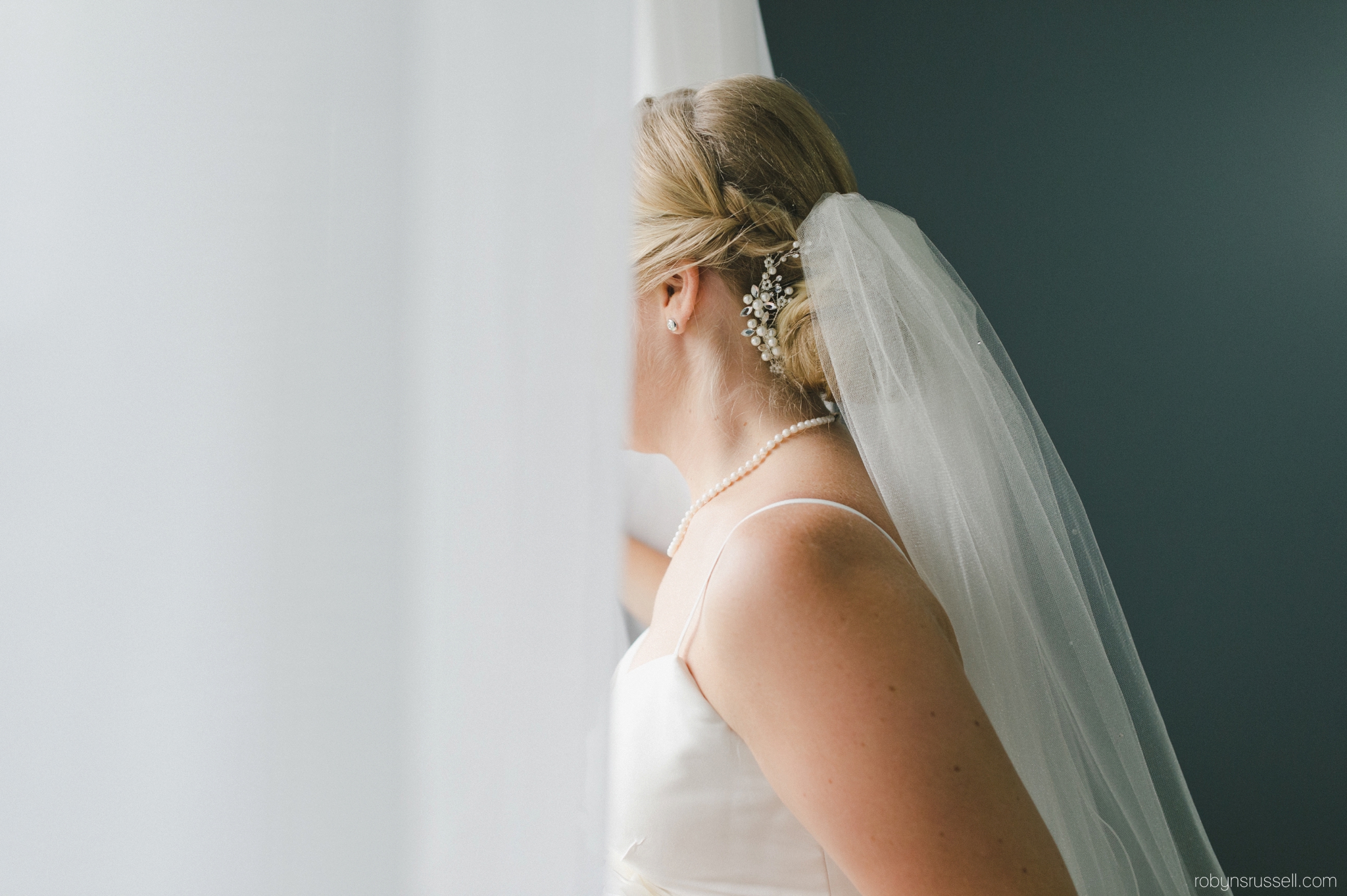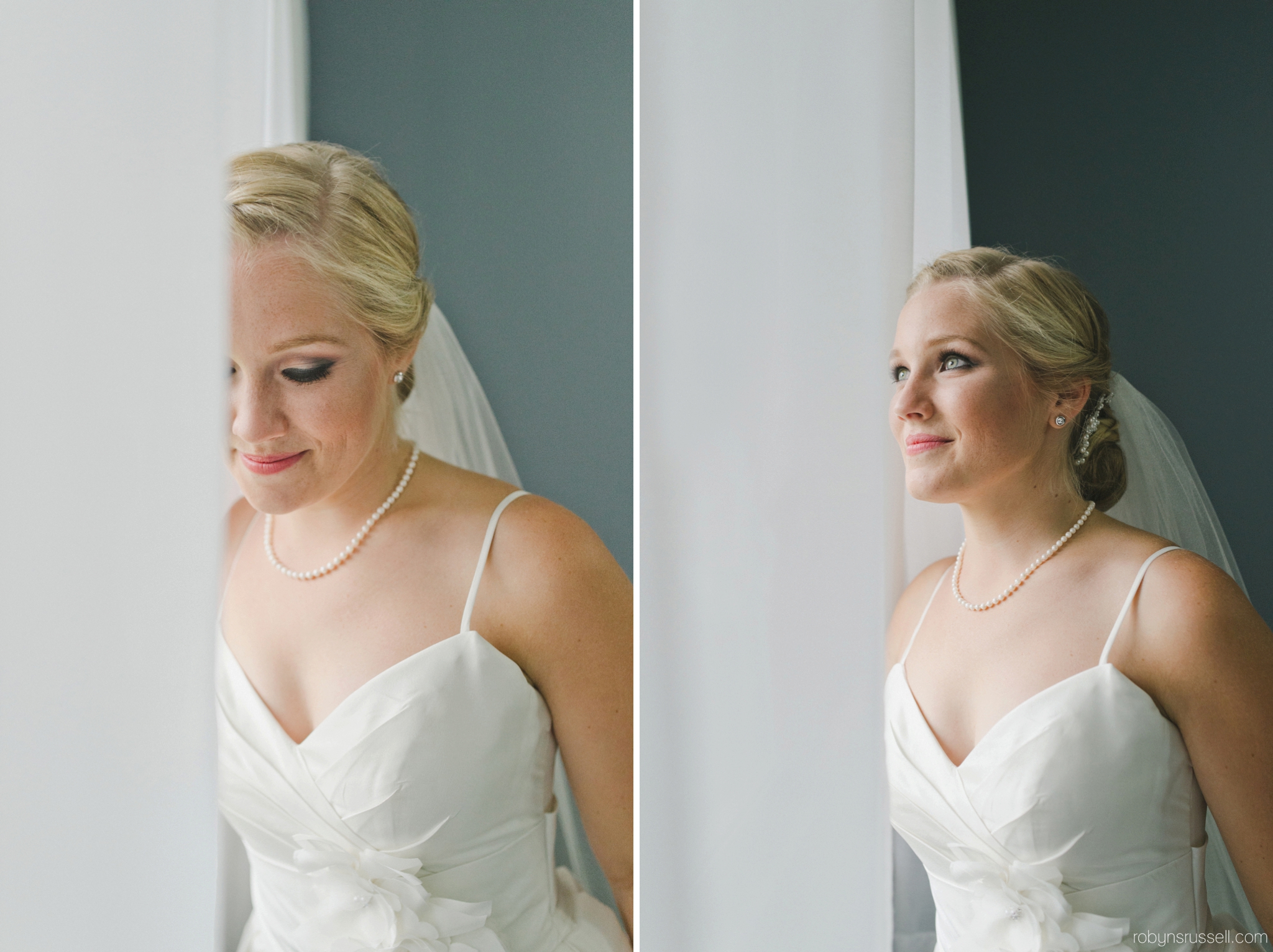 And away we went to Kurtz Orchards Farm and Market Place! On a personal note, I have to say how amazing this set of friends are. They are just perfection in every way imaginable. I have gotten to know most of these girls very well (we did a friends session a few weeks ago) and I can honestly say that their friendship is refreshing and rare. And one I know they cherish every single day.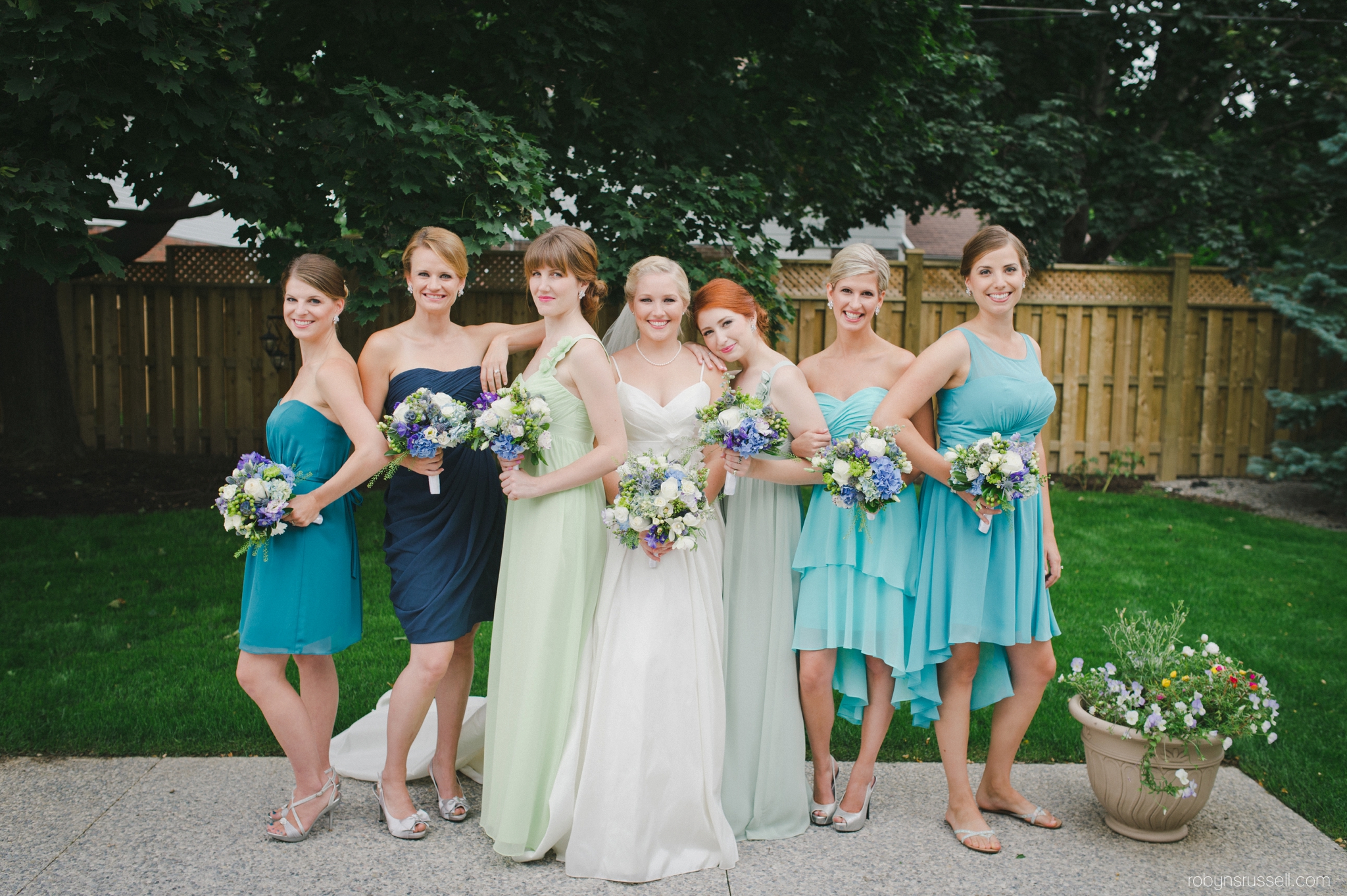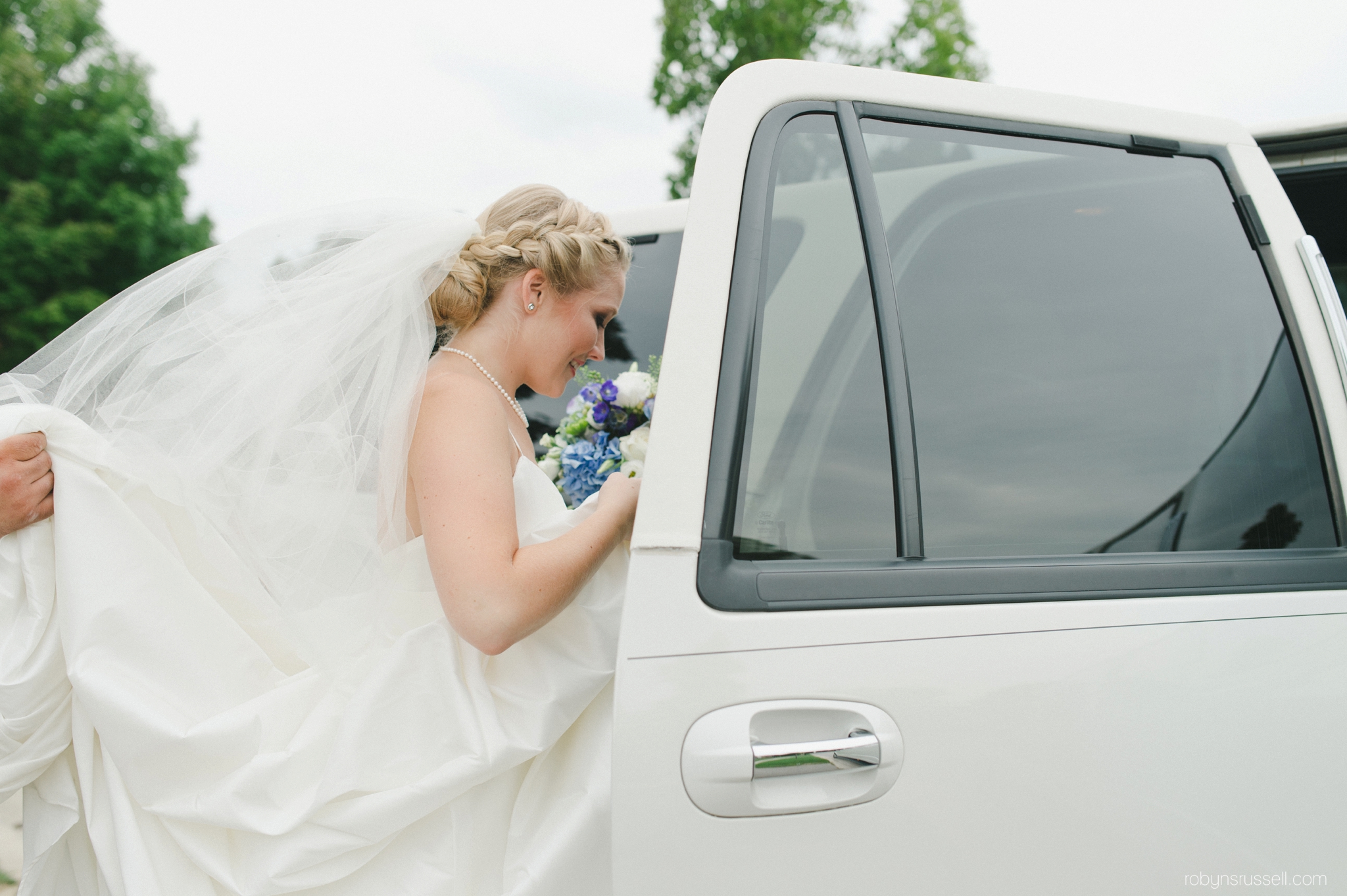 Emily and Joel's first look at a lighthouse on Niagara-on-the-Lake was timeless and terribly romantic as sweet drops of rain began to shower them with love.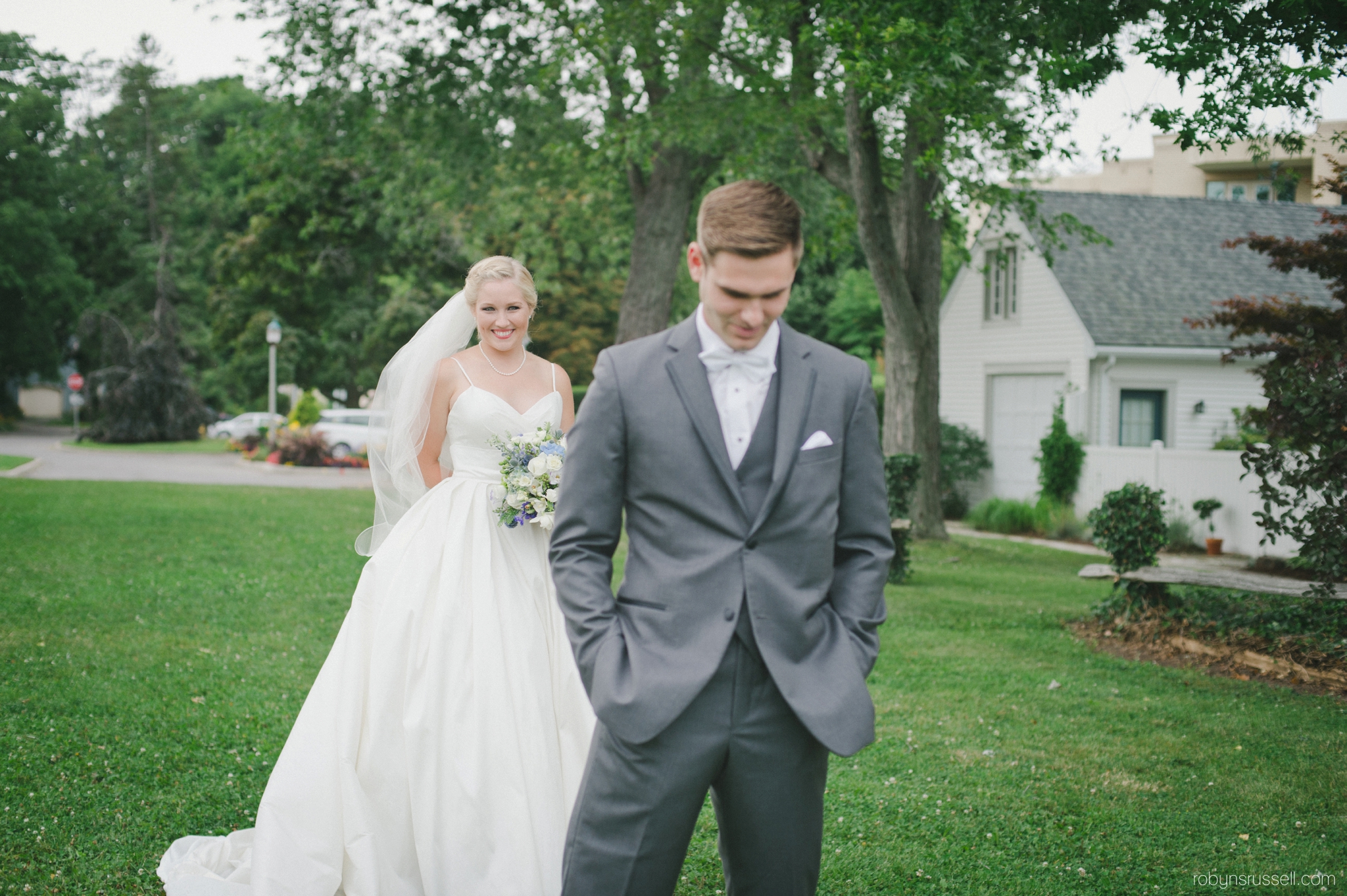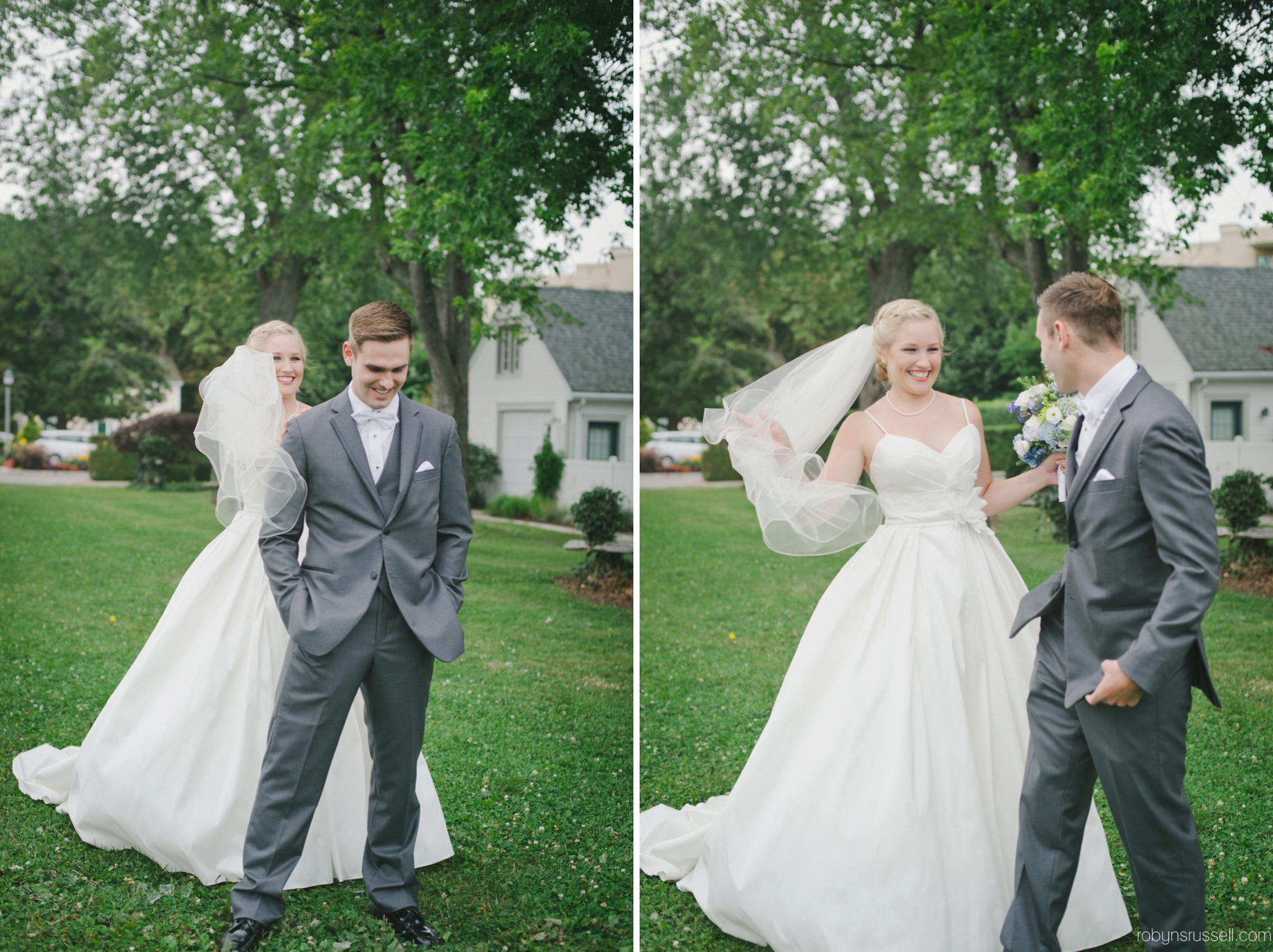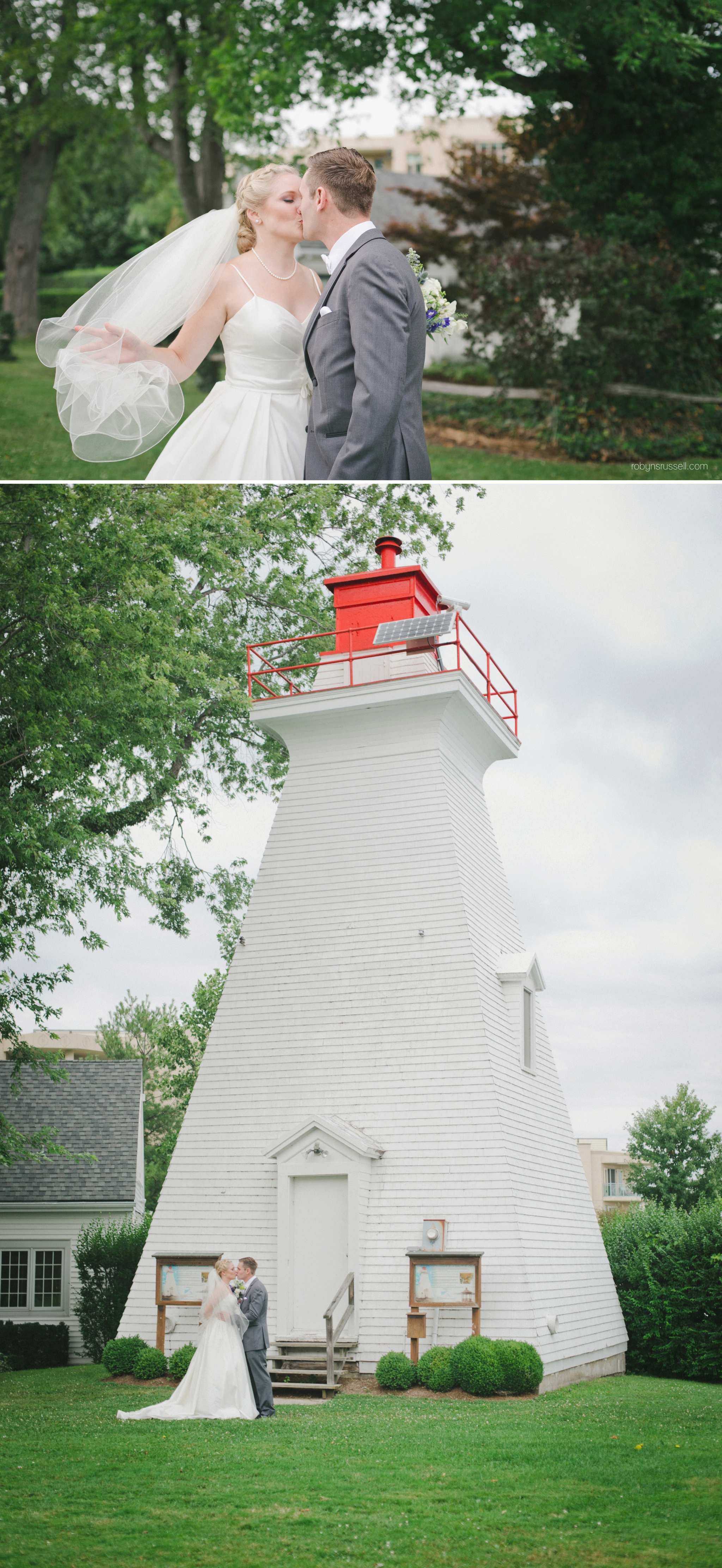 Meet the rest of the crew! The guys were equally as fun as the girls. All super sweet and handsome!! What a great looking group!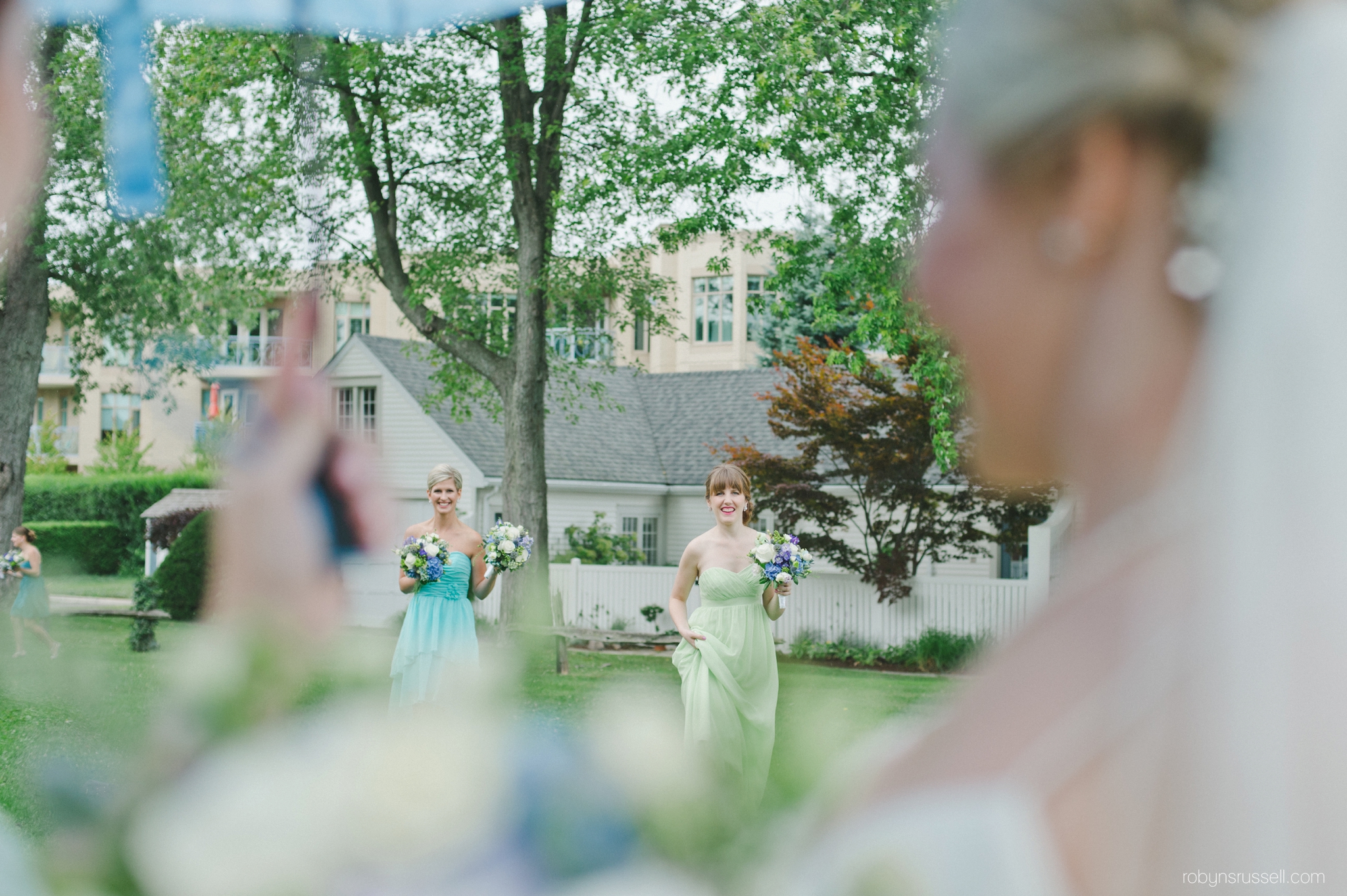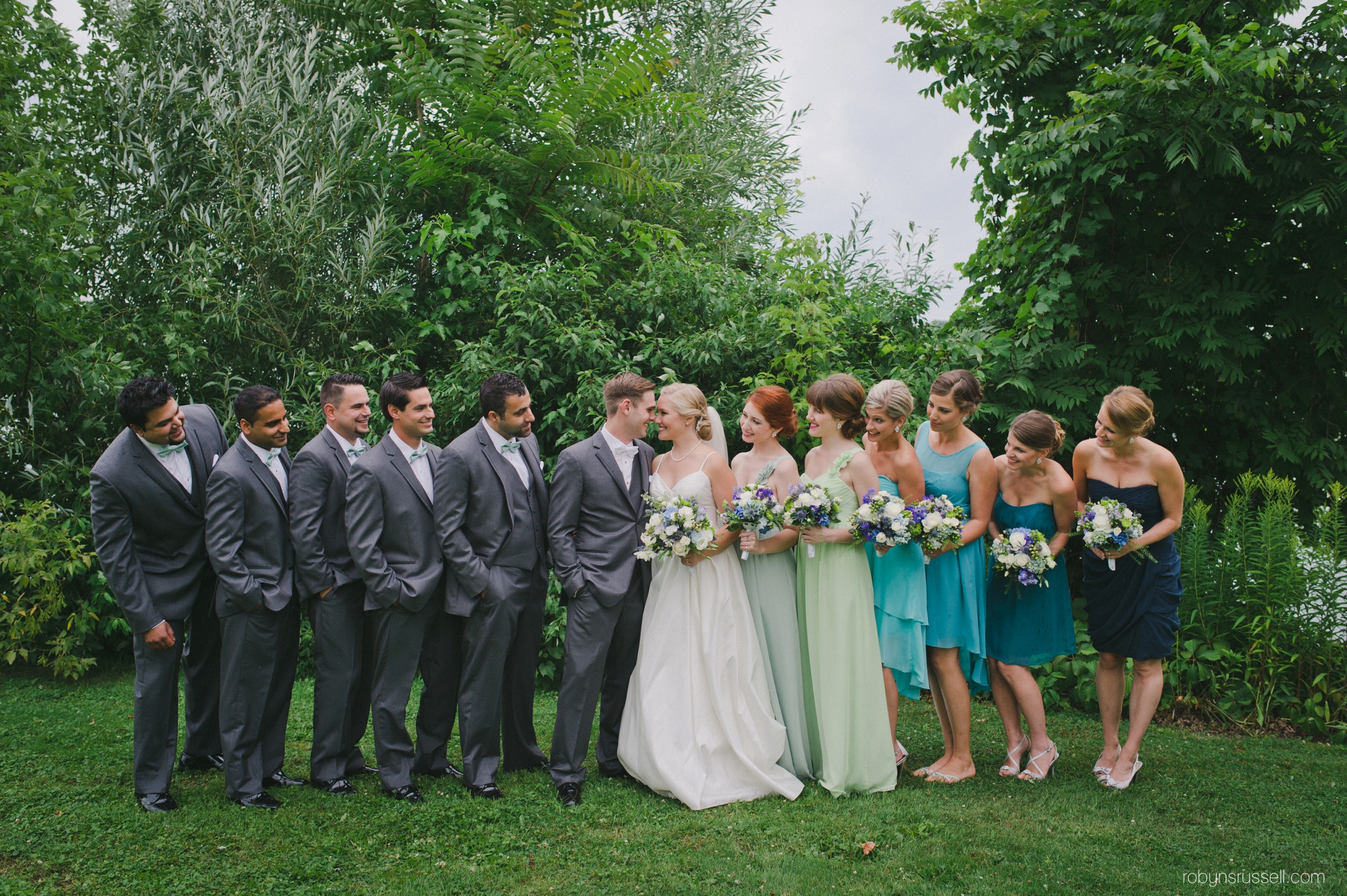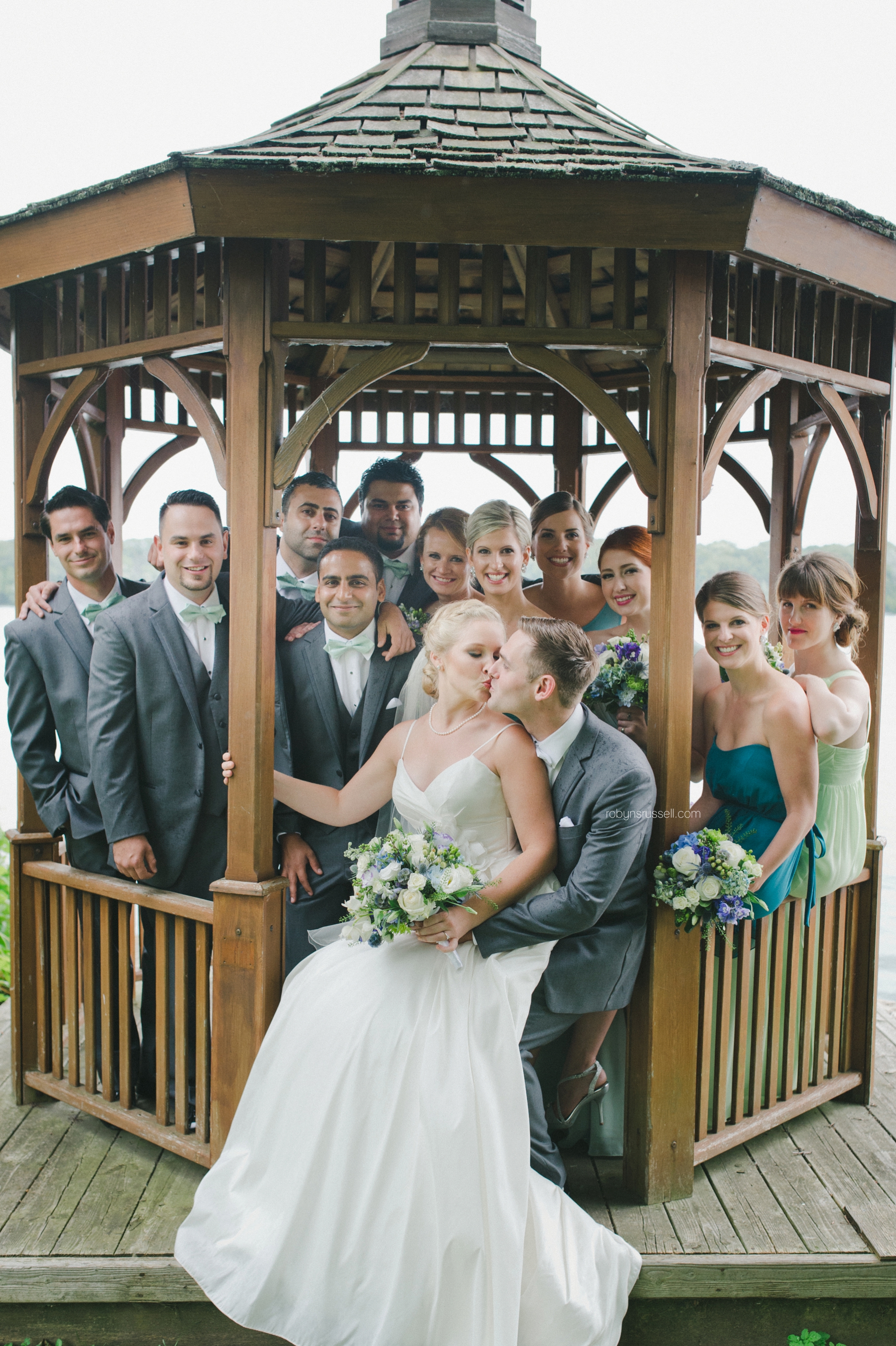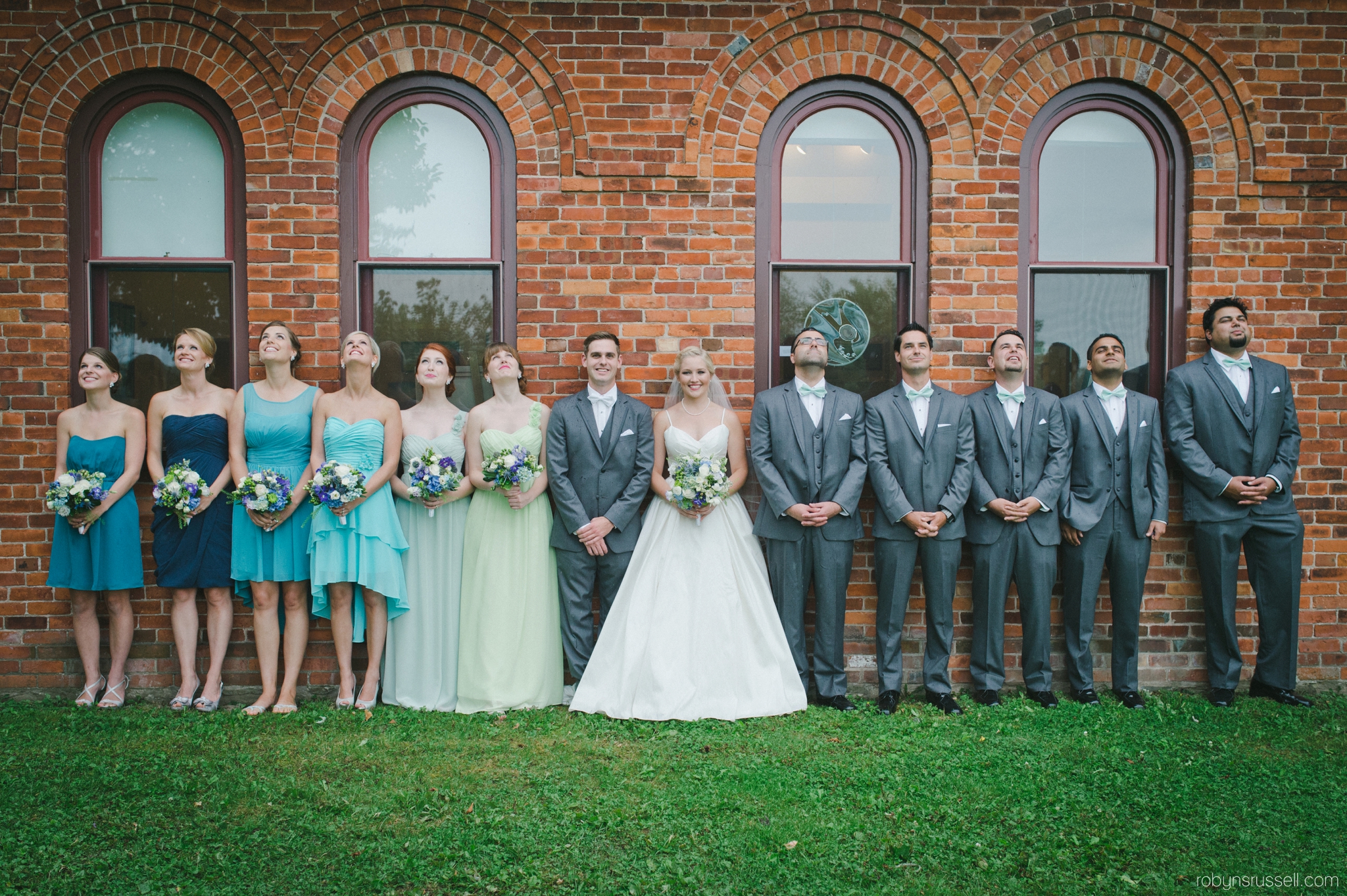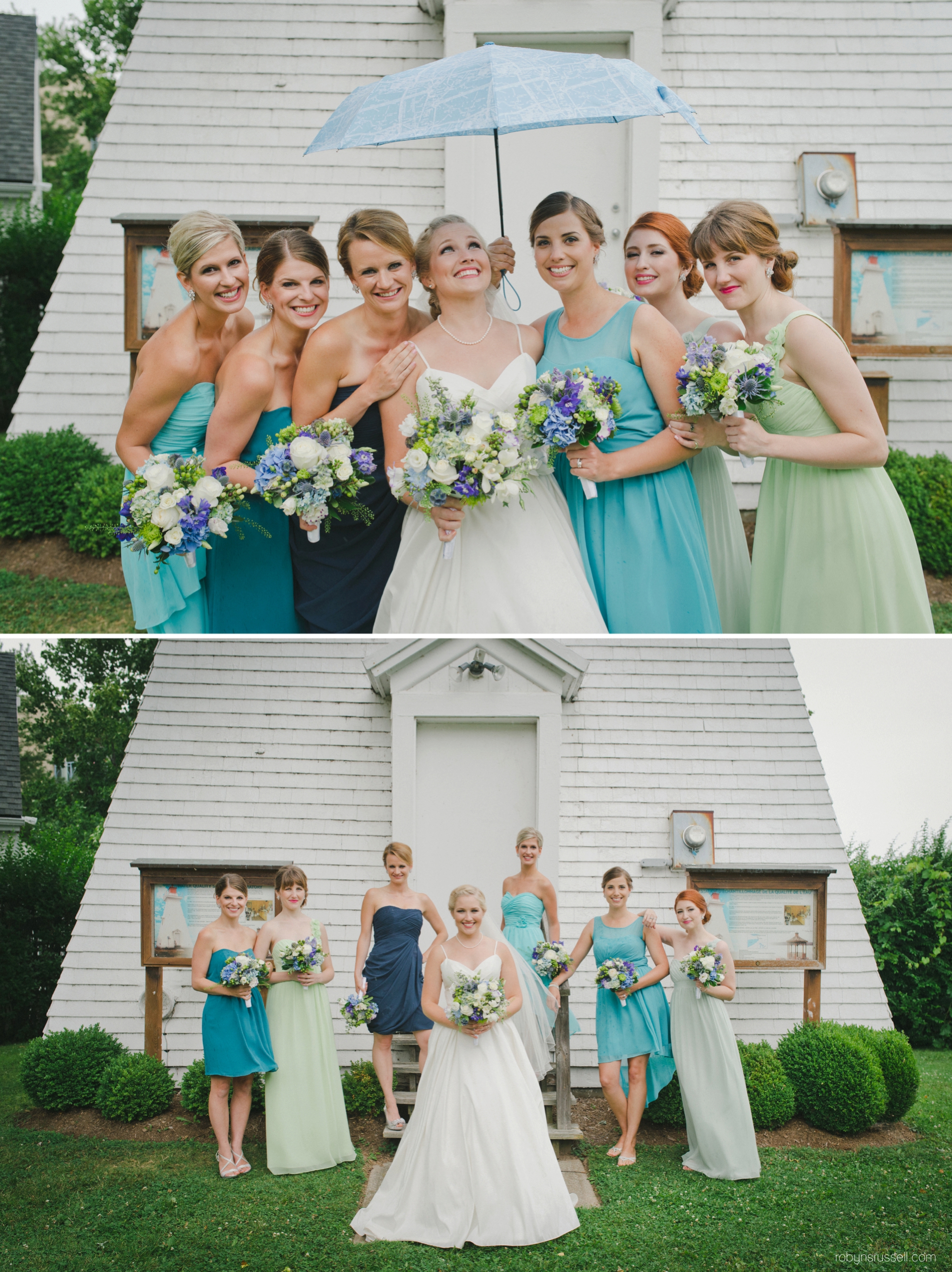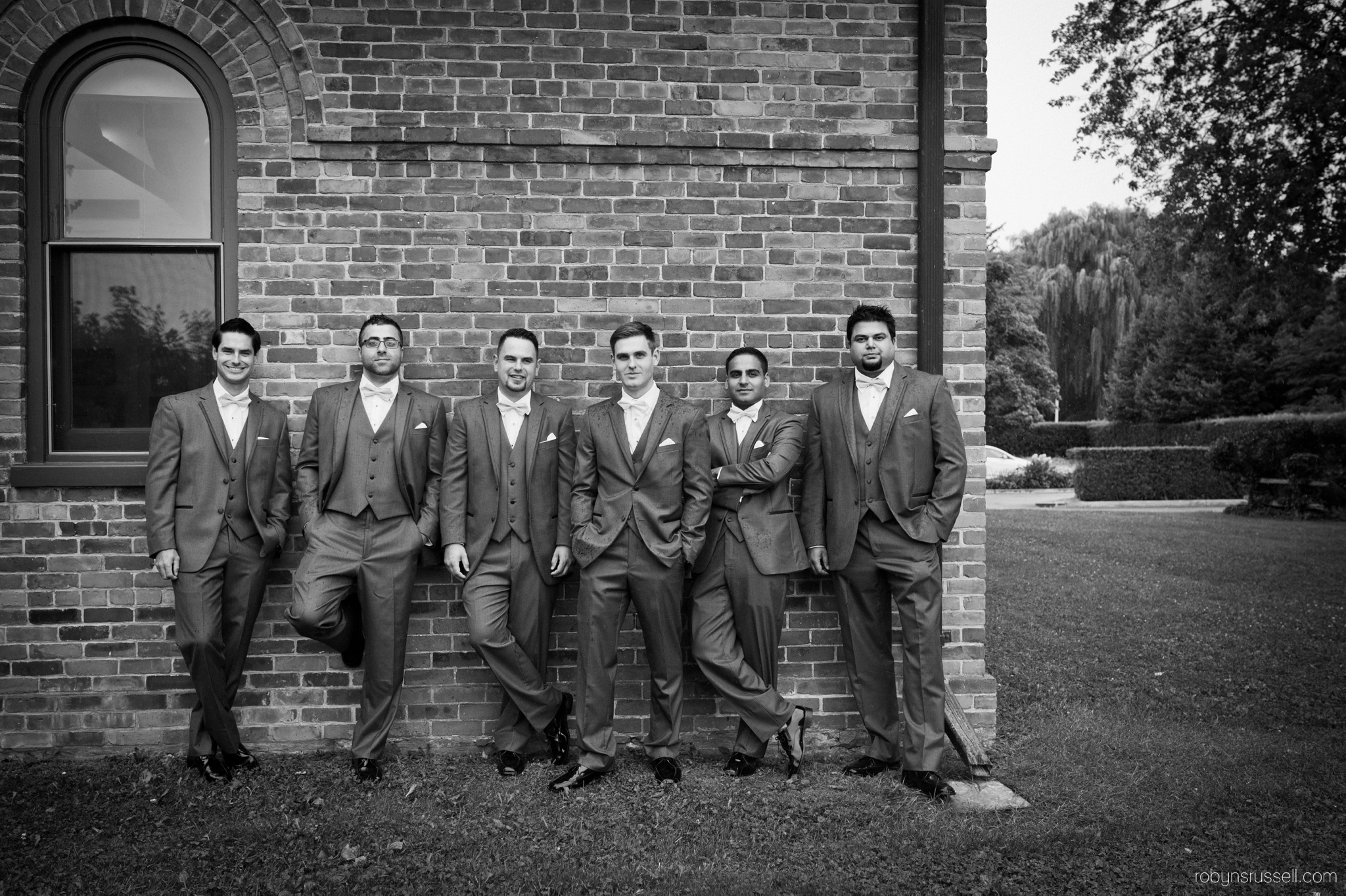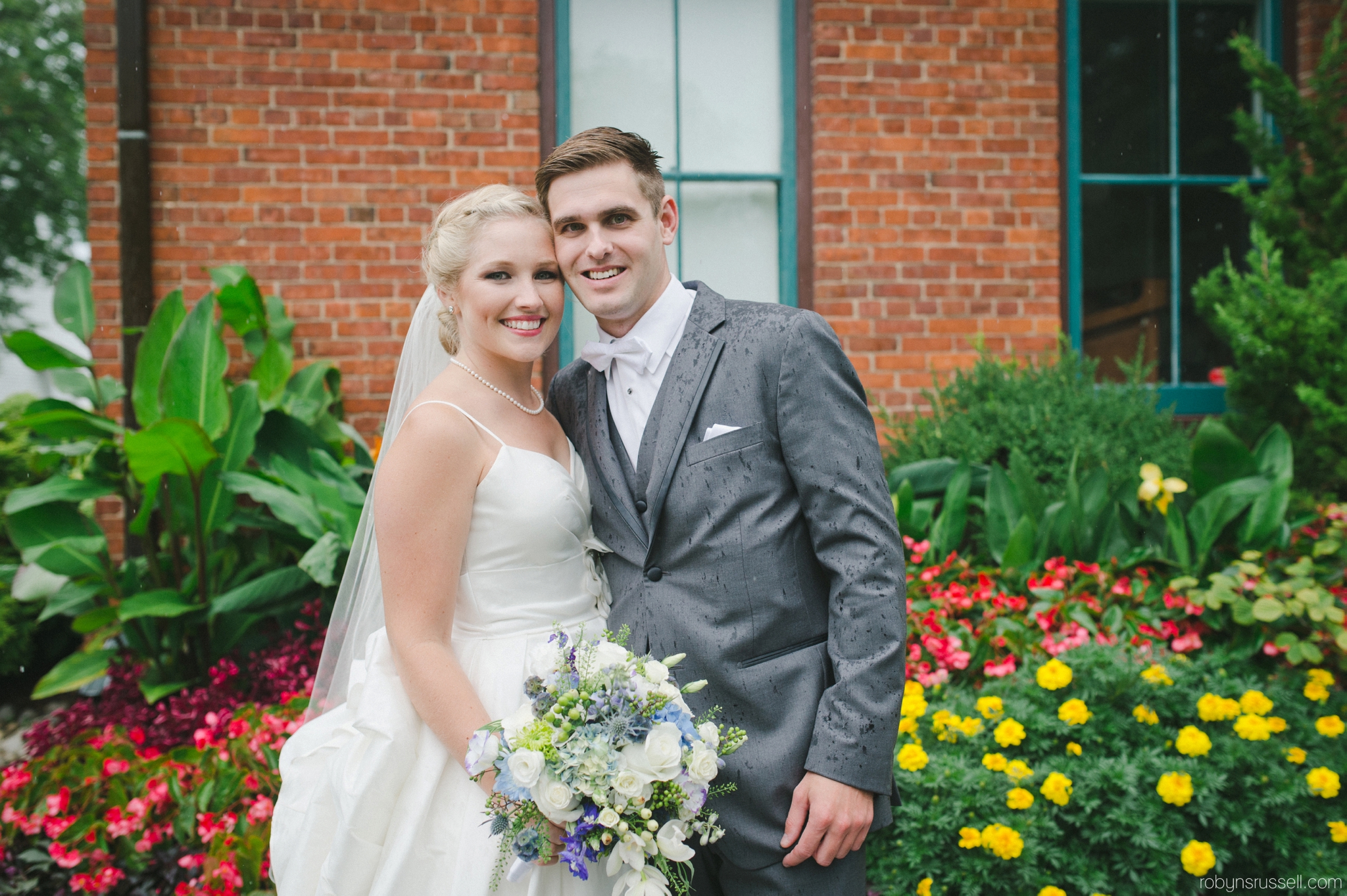 I purposely left the rain on Joel's jacket so you could see how wet we all were. Yet, they were ready and willing to take more photos outside. And for the first time in history, I said no. I know, I know. But with only 30 minutes until their ceremony, I couldn't bare to see Joel get married soaking wet or to see Emily's beautiful makeup get ruined. So, we decided to head straight to Kurtz Orchard (where they were getting married) to take more photos indoors at their quaint Market. I'm so glad we made this call because Kurtz's Farm and Market is seriously the cutest place ever! The shoppe was a lovely spot to dry off and take more photos; it was so charming and cozy! And their jam is delicious!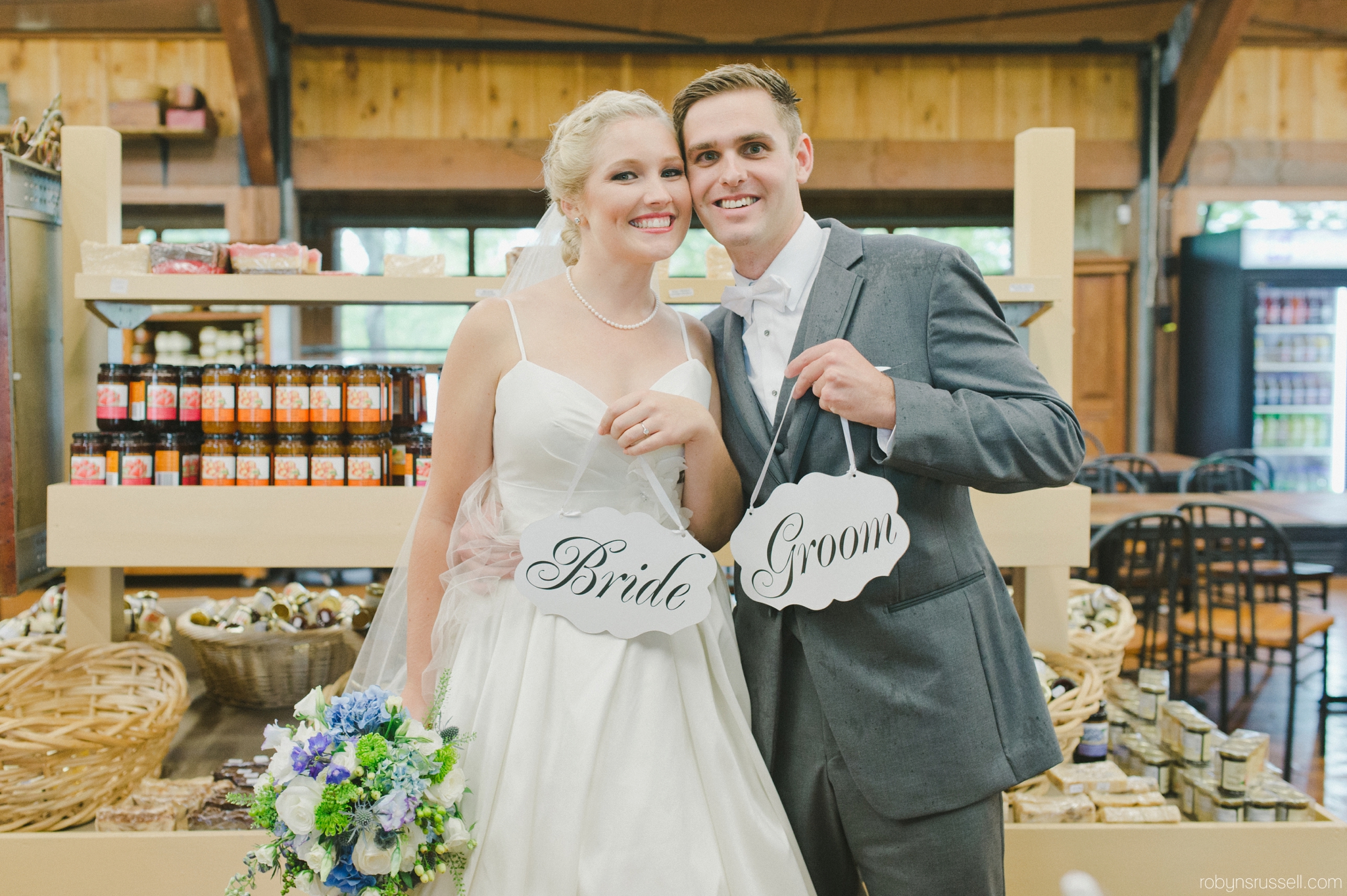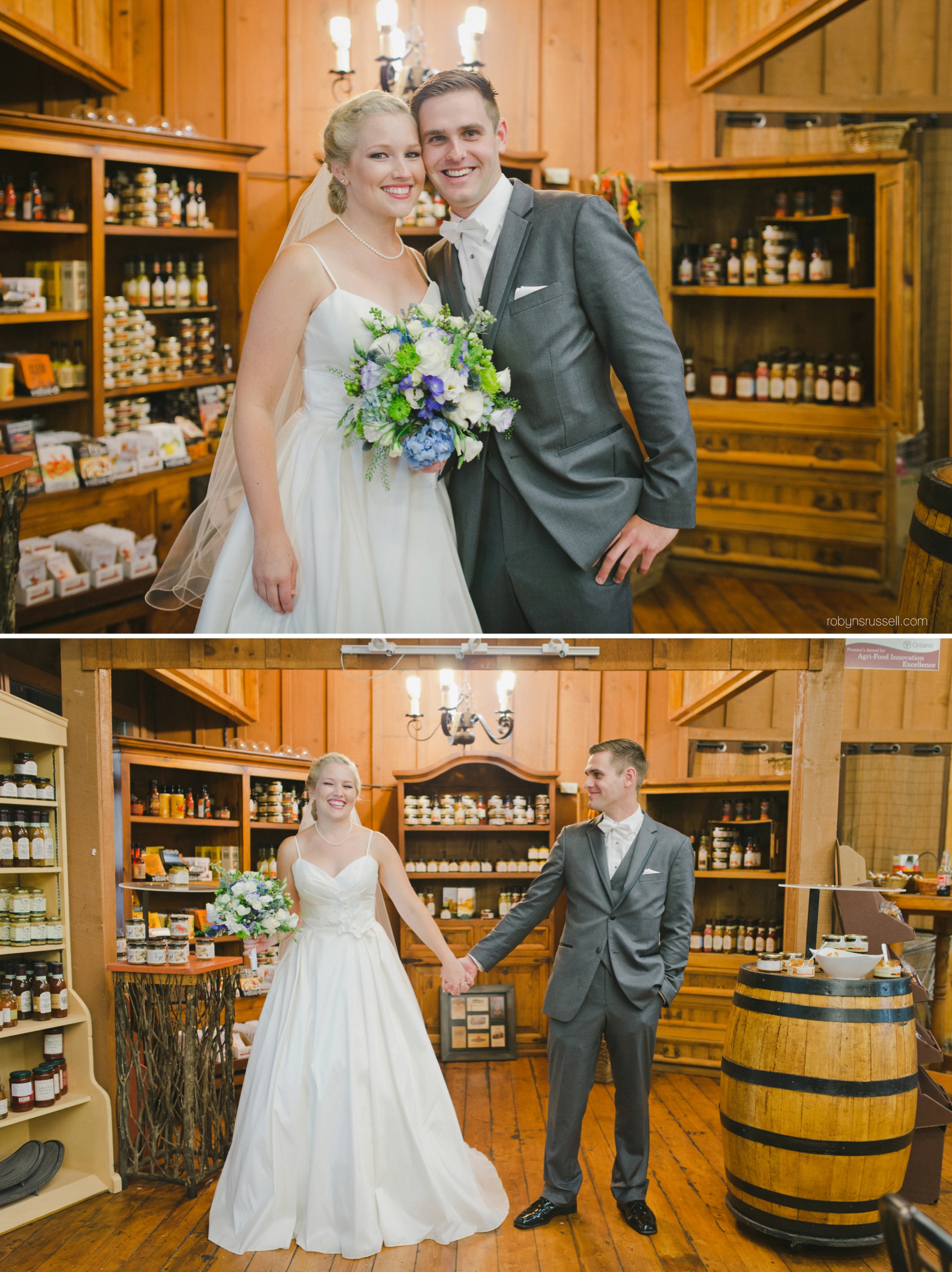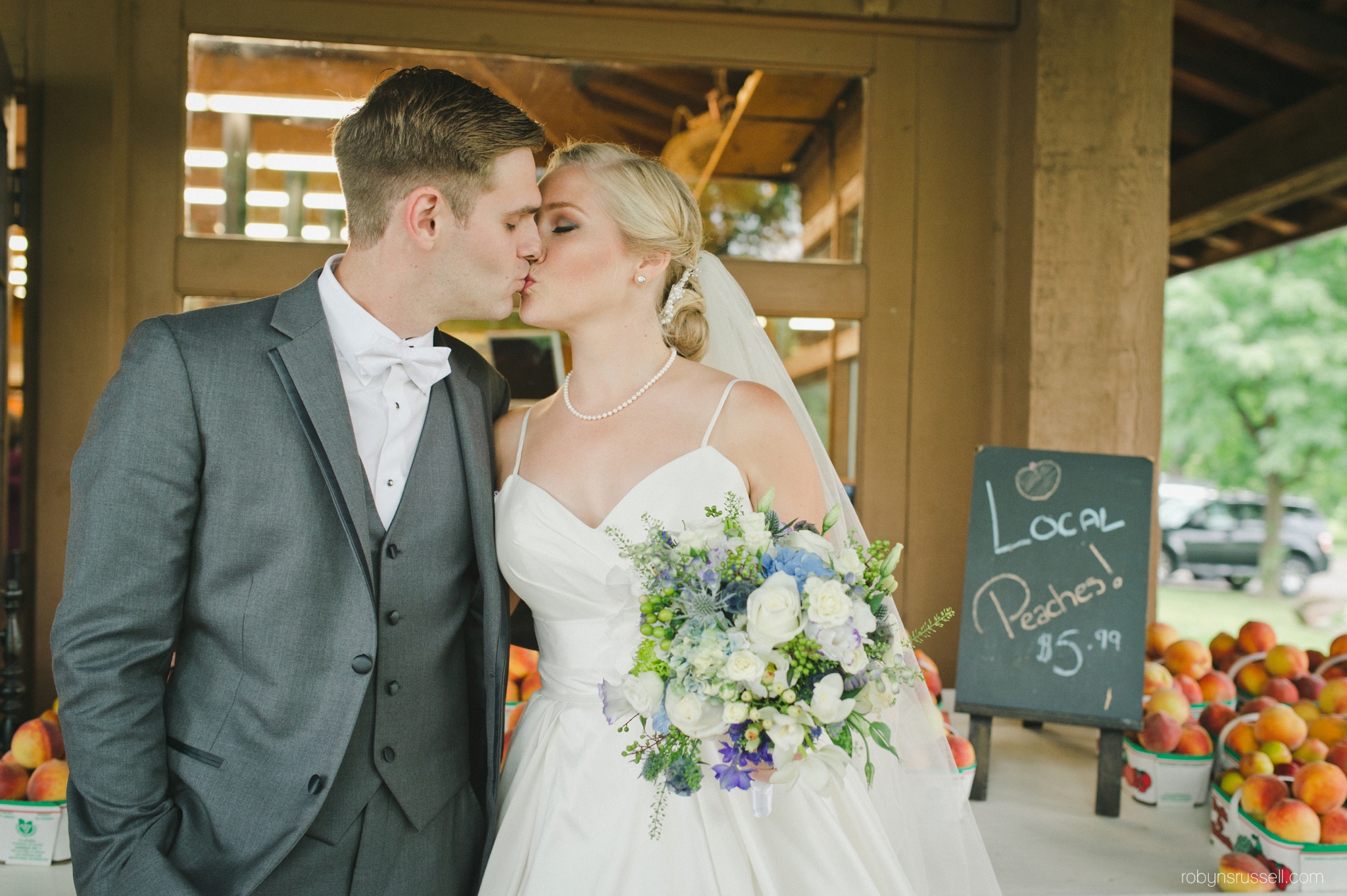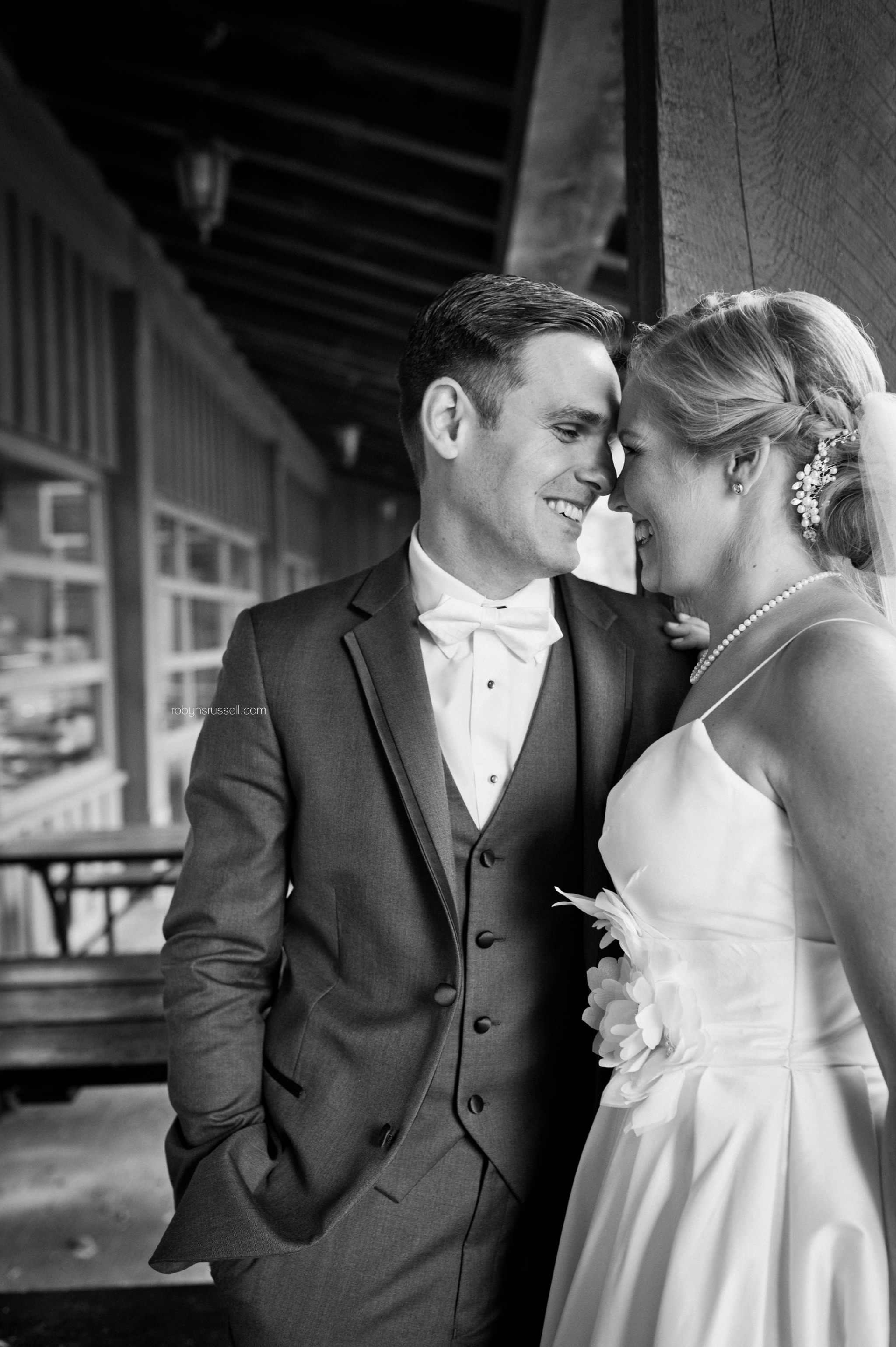 Originally, Emily and Joel were supposed to get married under the gazebo on the beautiful grounds at Kurtz Orchard but it was pouring rain. Literally pouring for their ceremony. So, they had to move it indoors – but the tent was beautiful and bright and the lighting was stunning. For an indoor ceremony, it was one of the most beautiful that I've seen.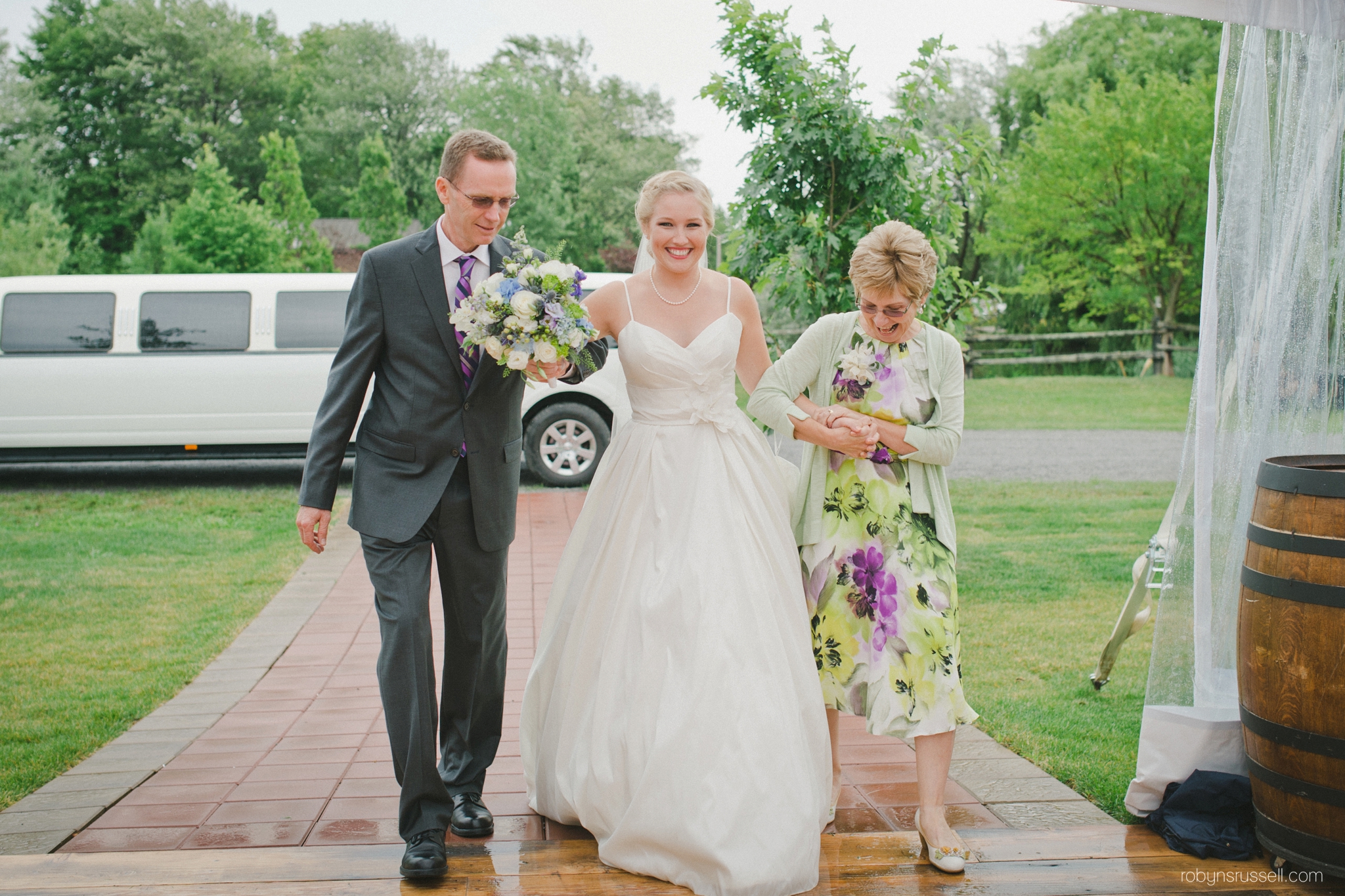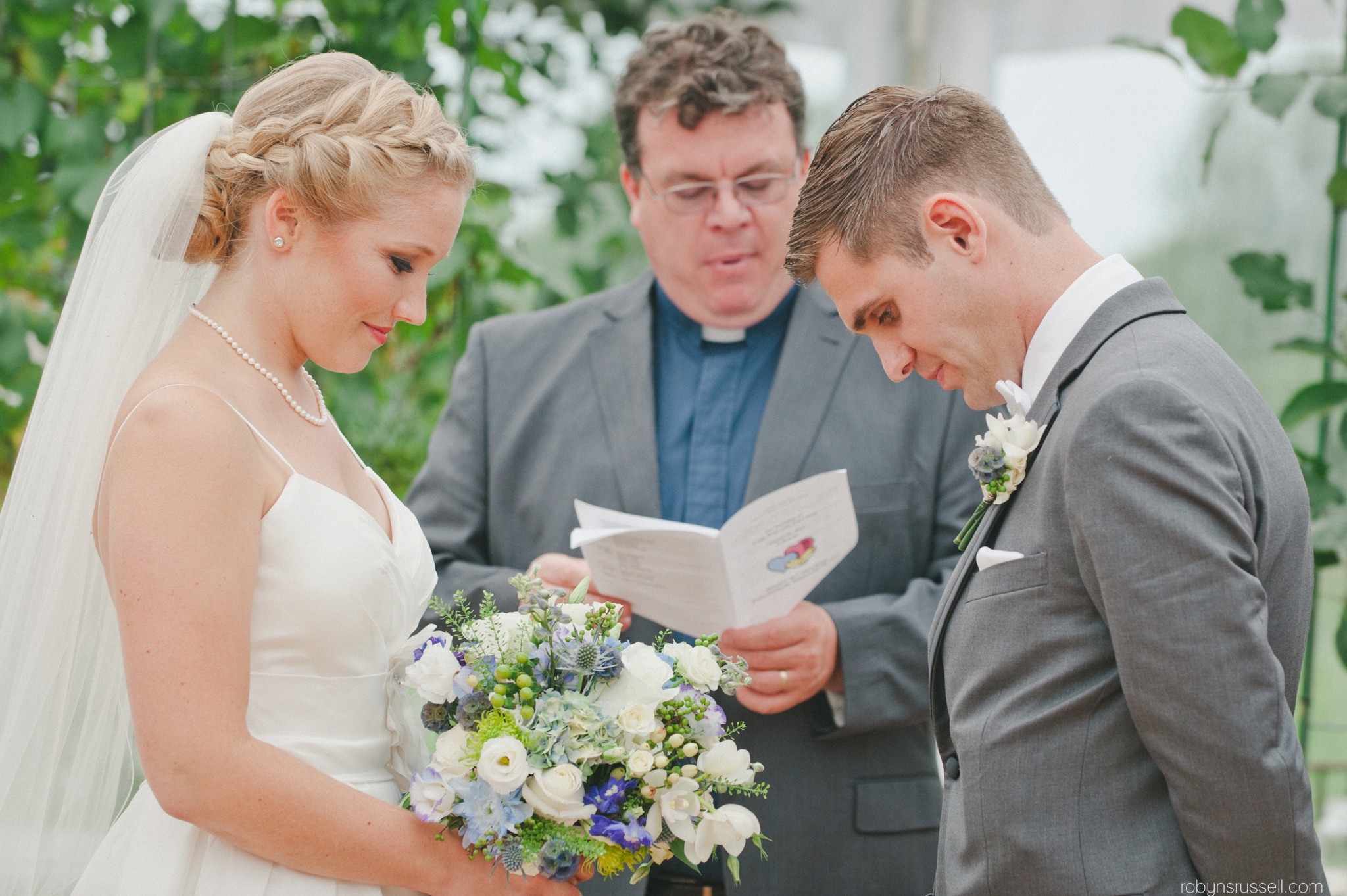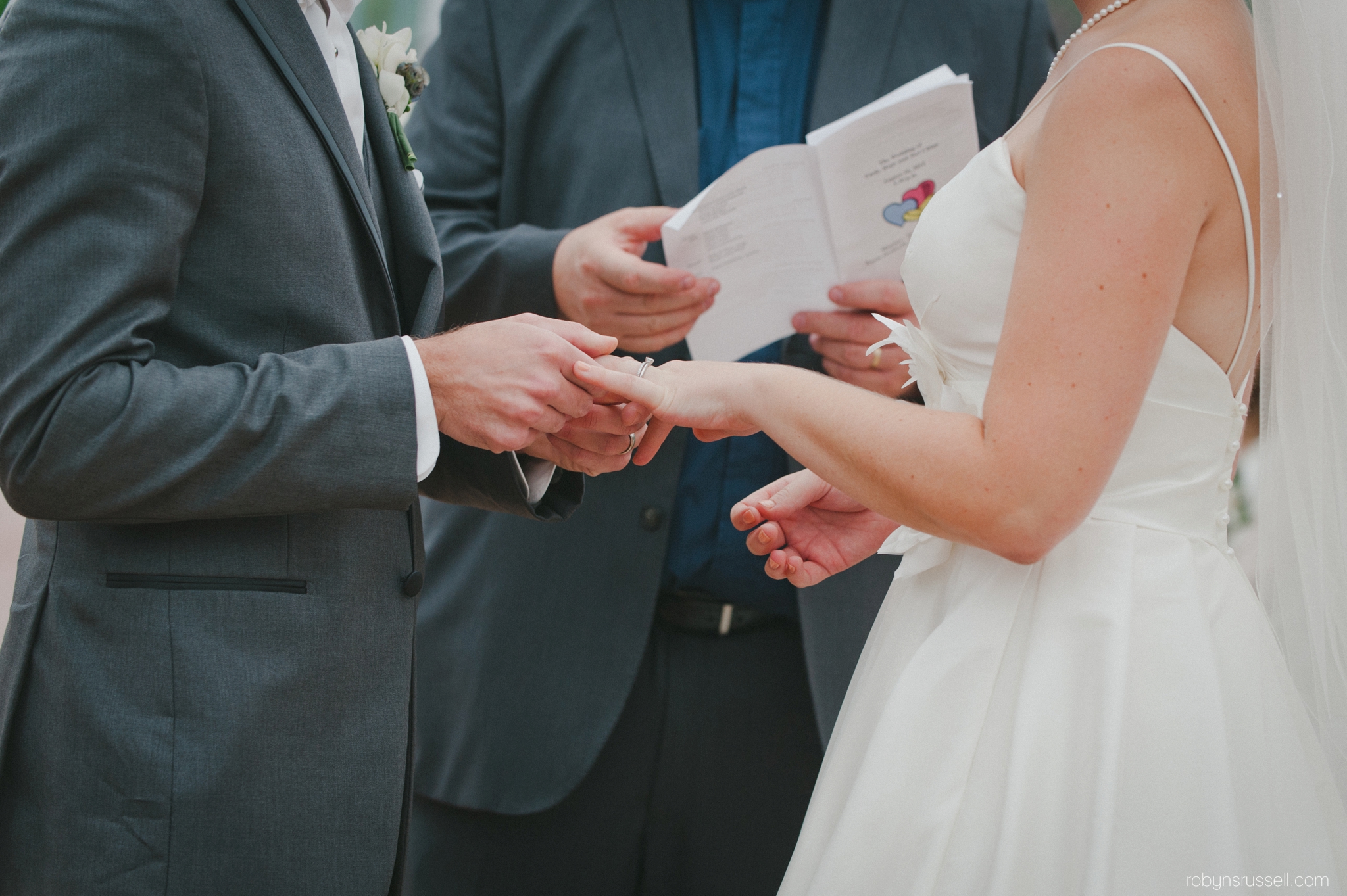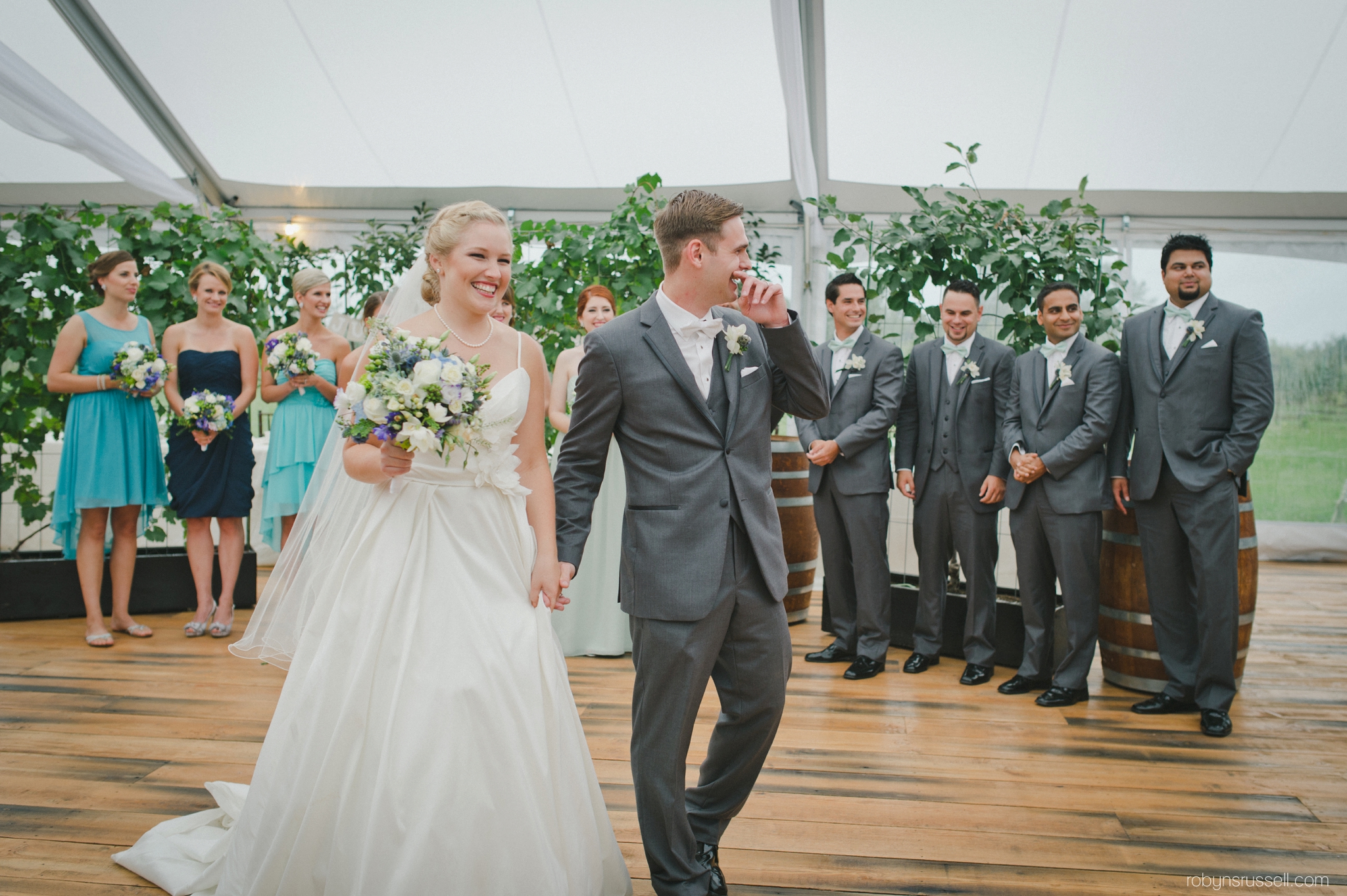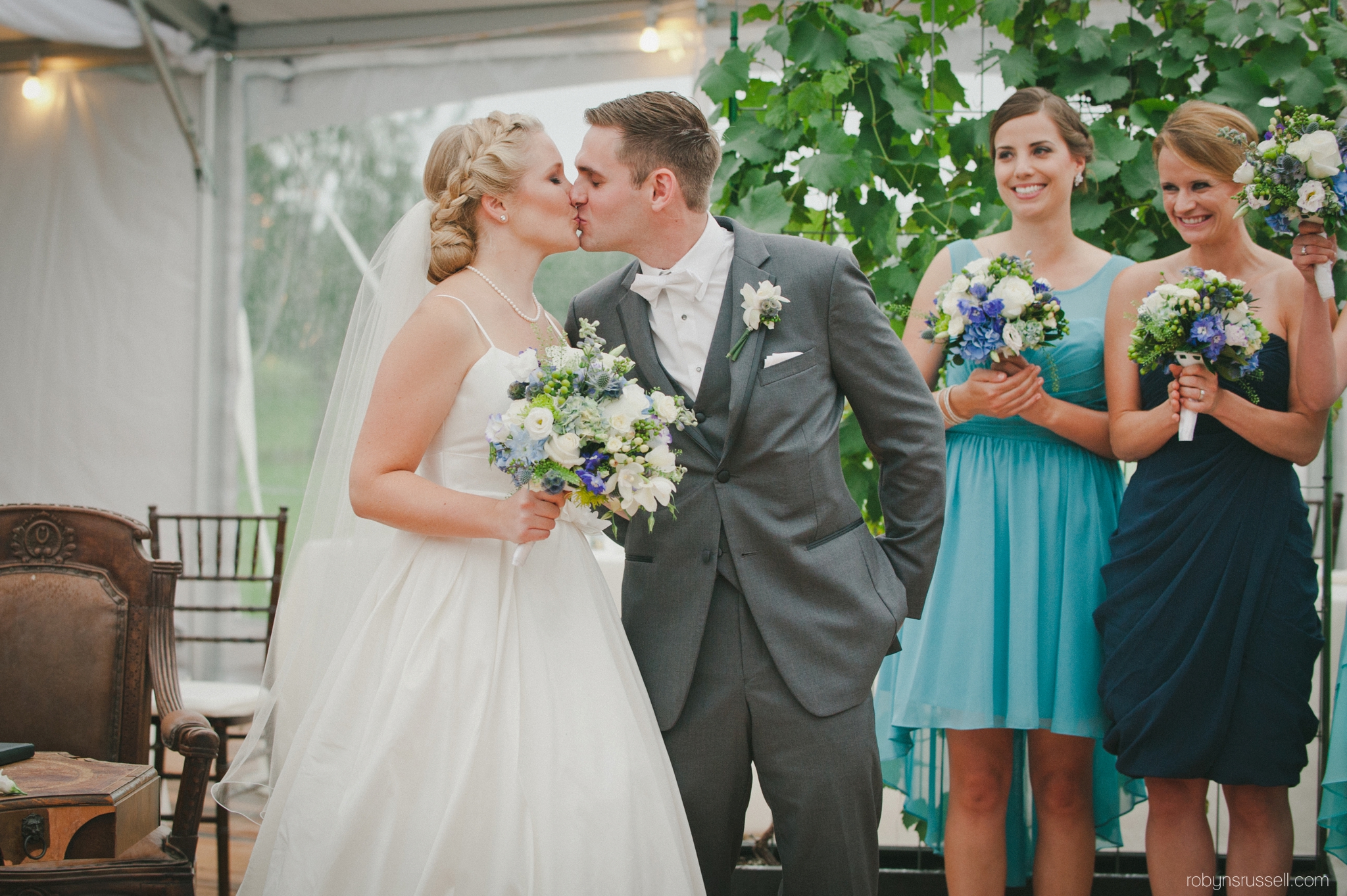 Cocktails started immediately following their ceremony, and as the rain came down, I looked for any chance that made itself available that I could sweep them away for a few outdoor portraits. The rain simply wasn't letting up. But I was persistent. Thankfully, we got a tiny window of light rain, about 10 minutes, so we ventured out by the beautiful gazebo at Kurtz where we could take some bridal shots. The rain didn't really bother us as you can see.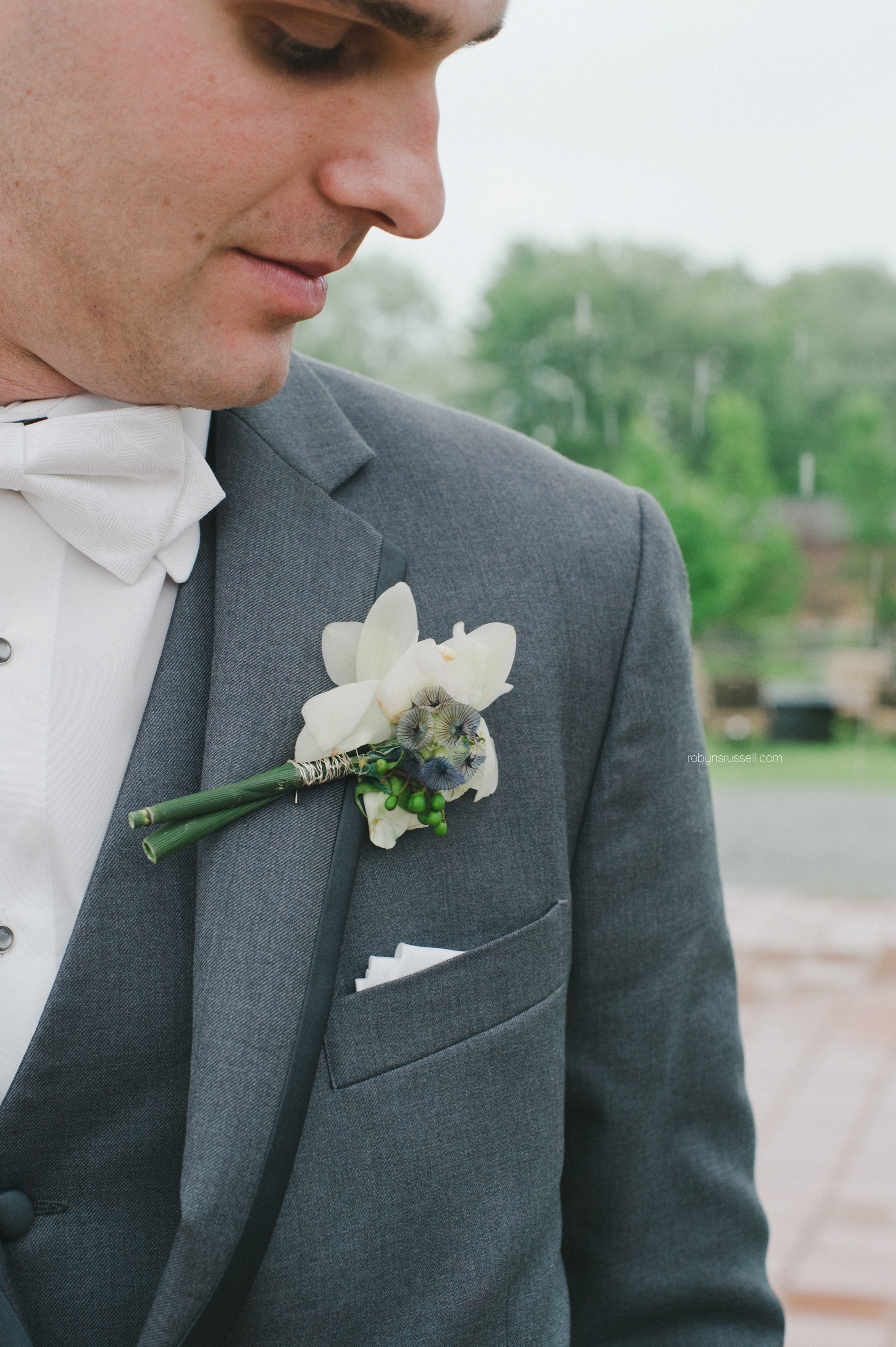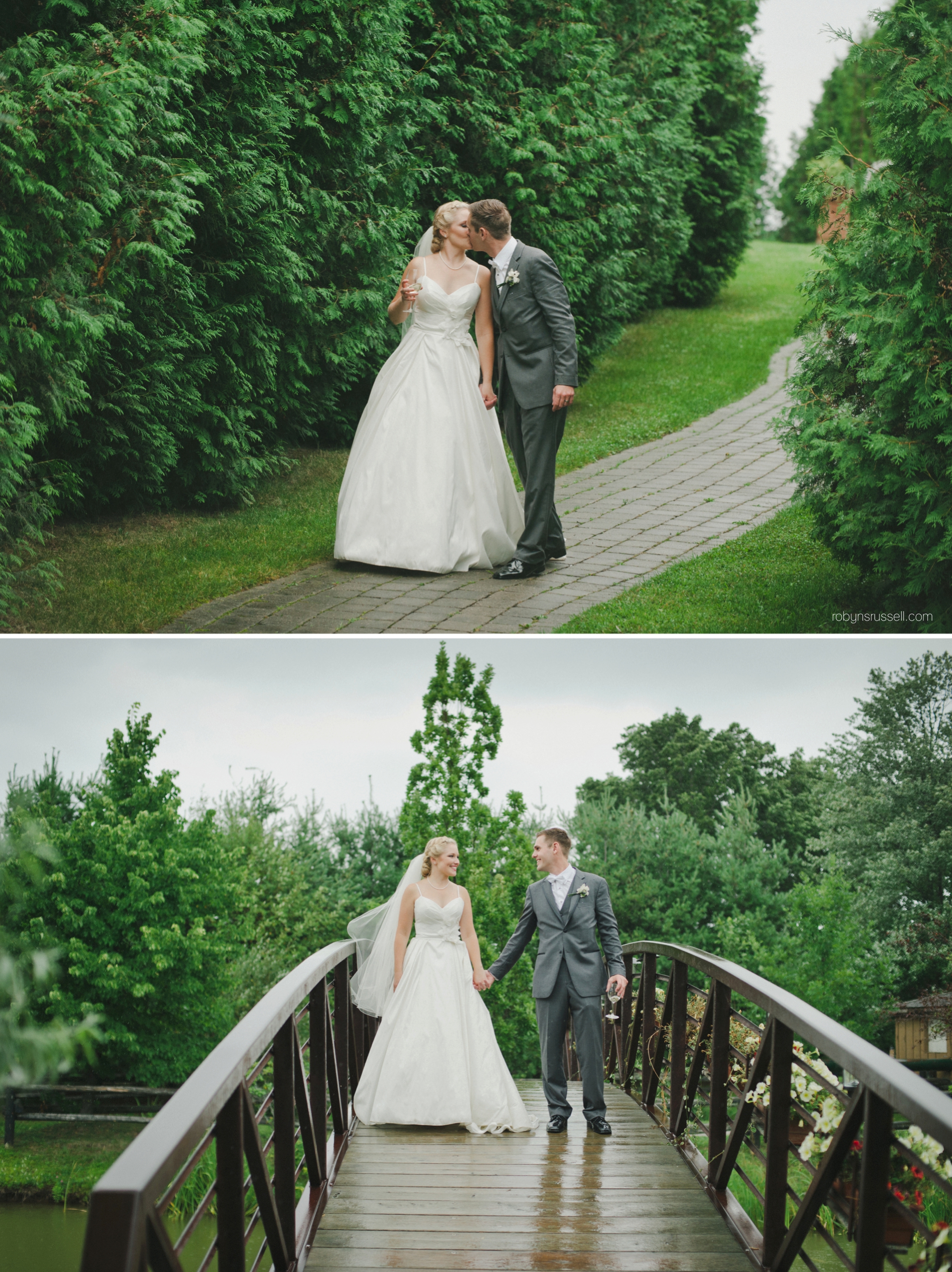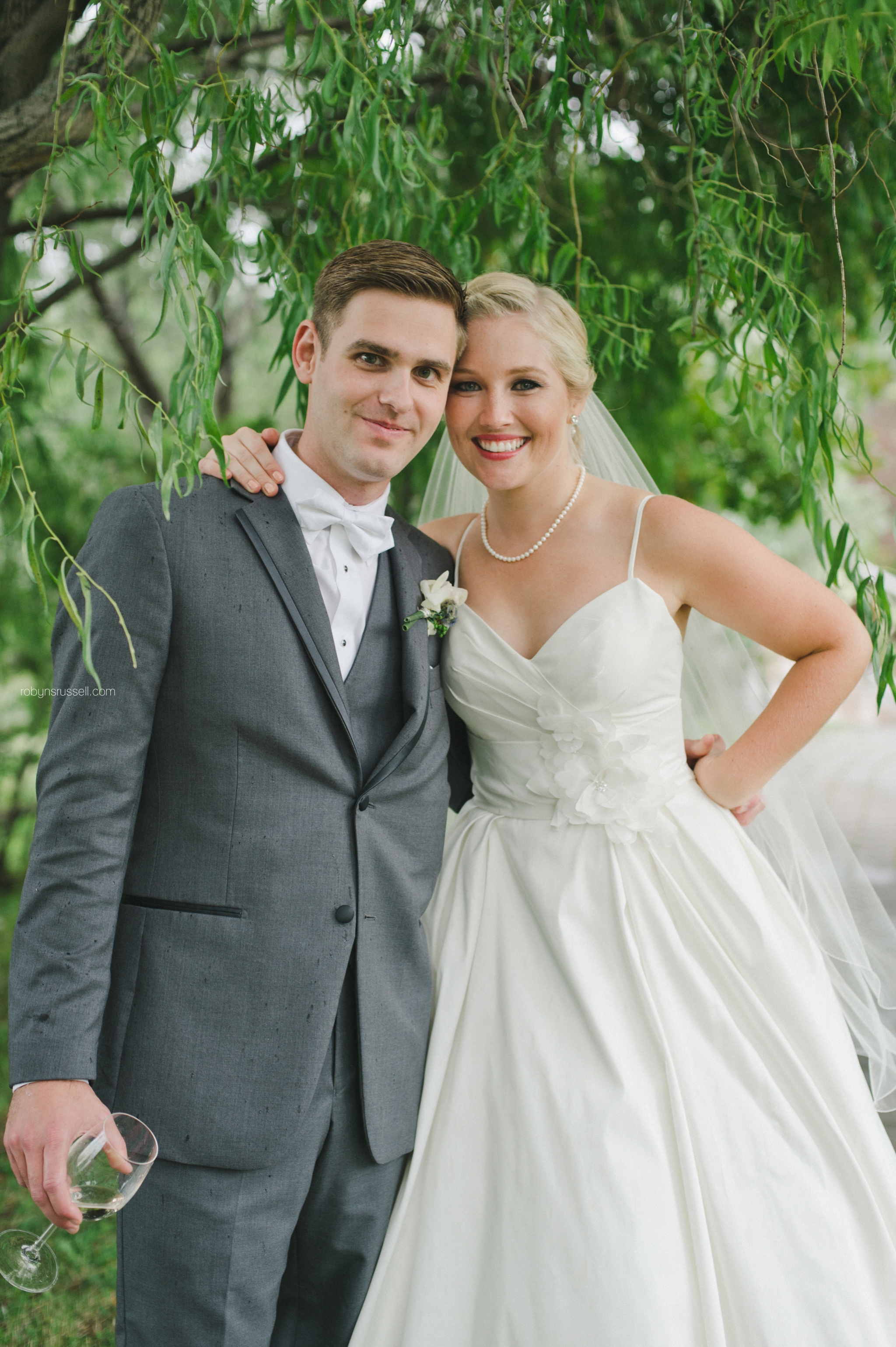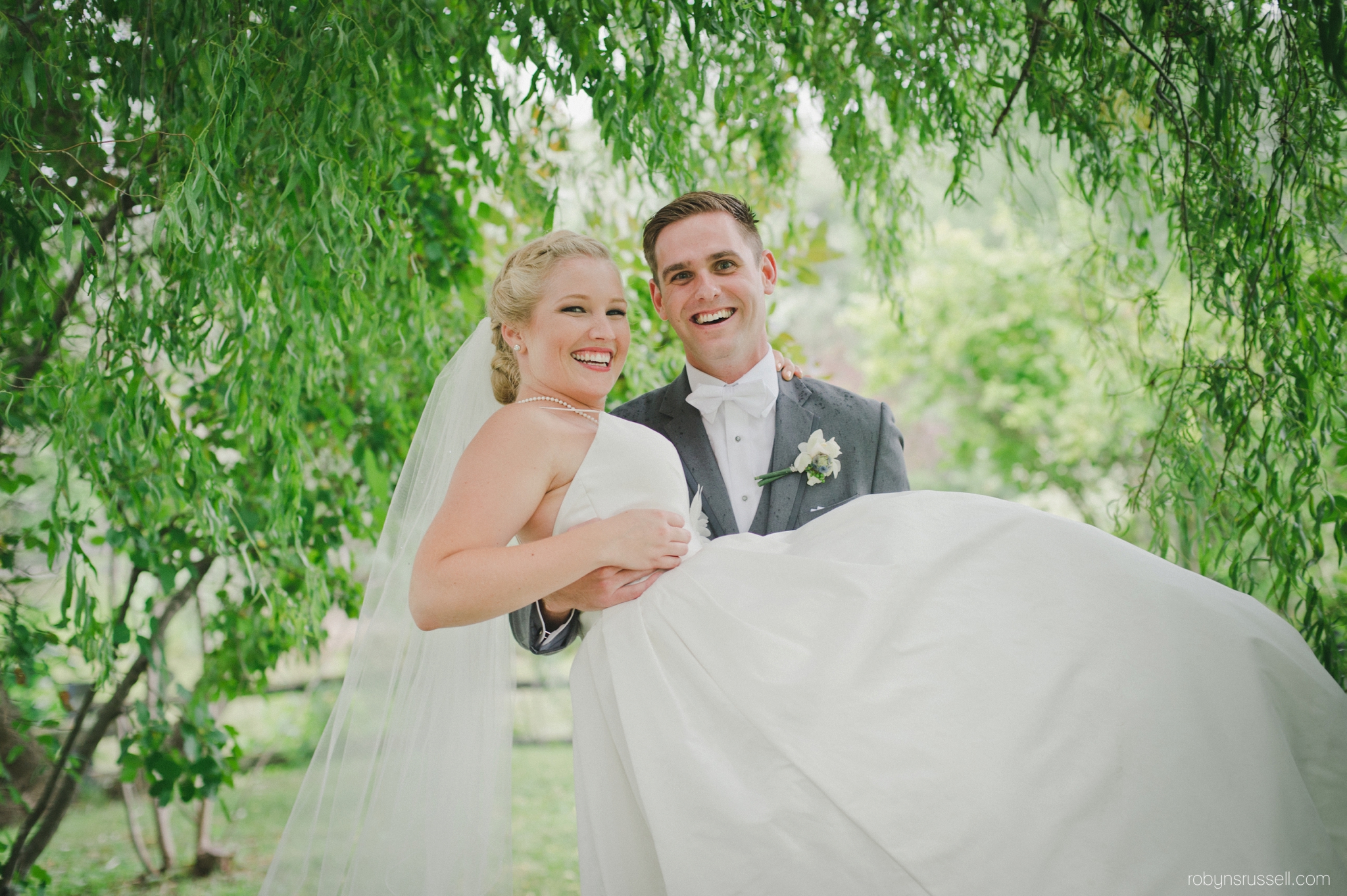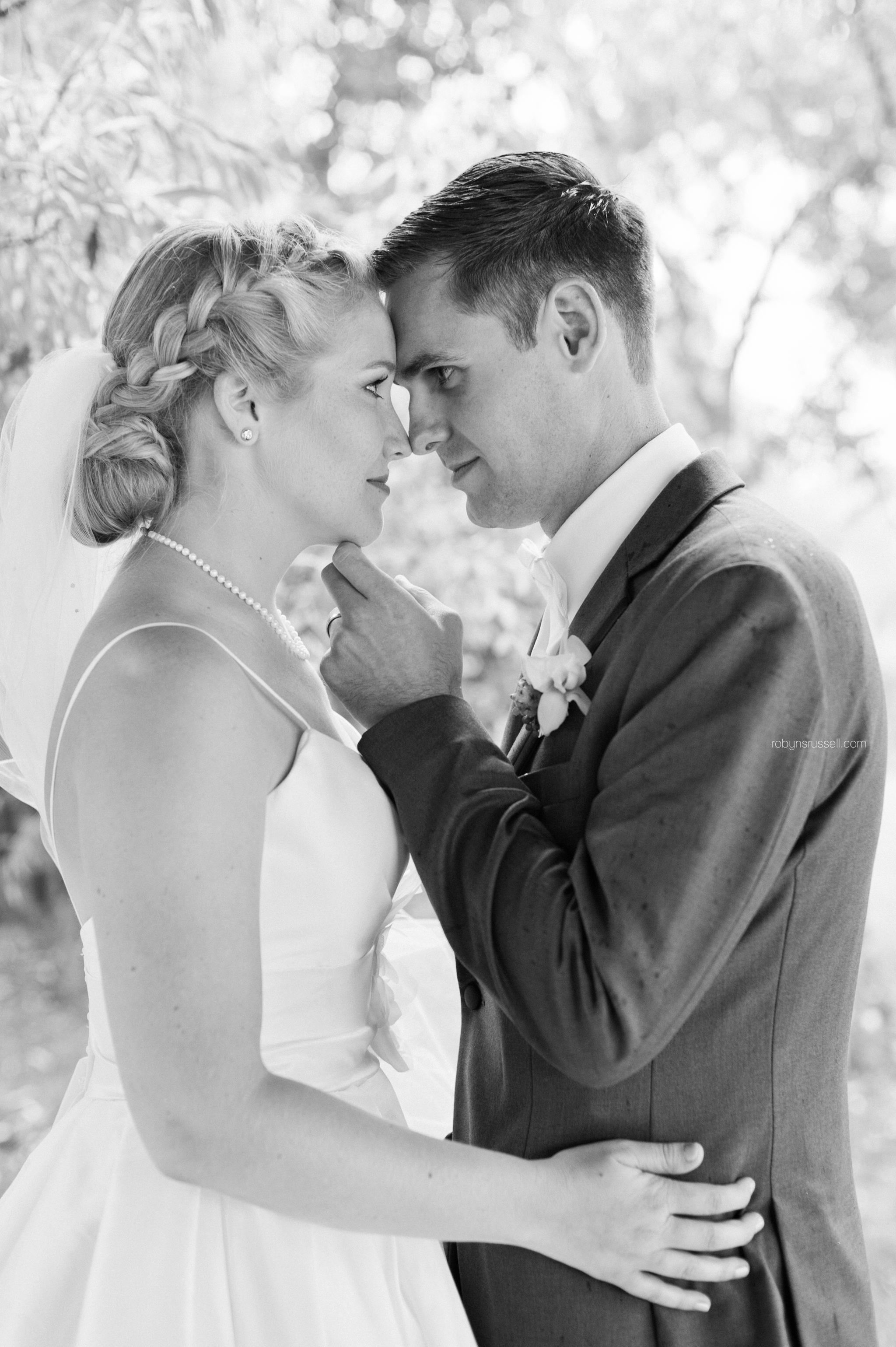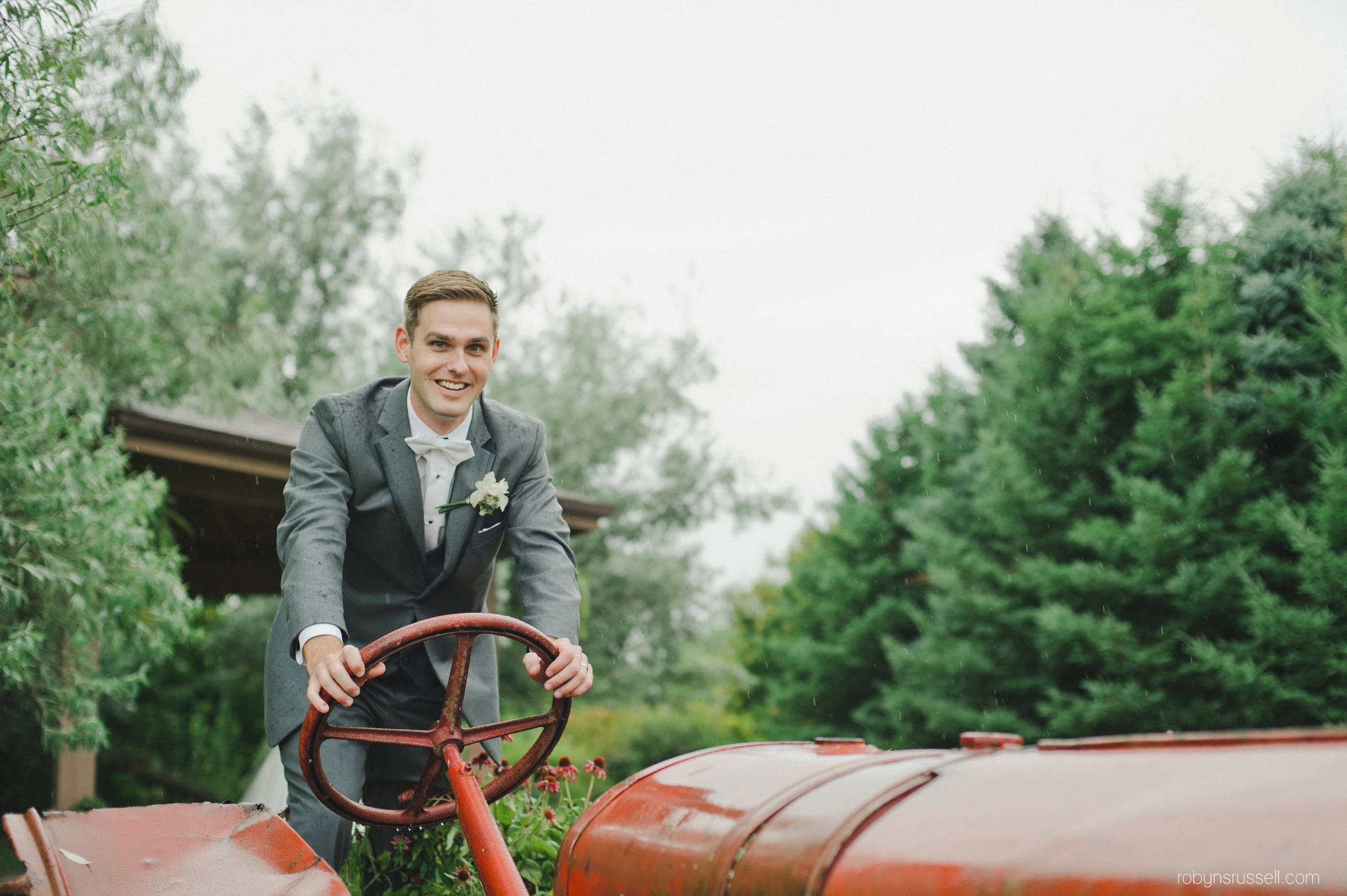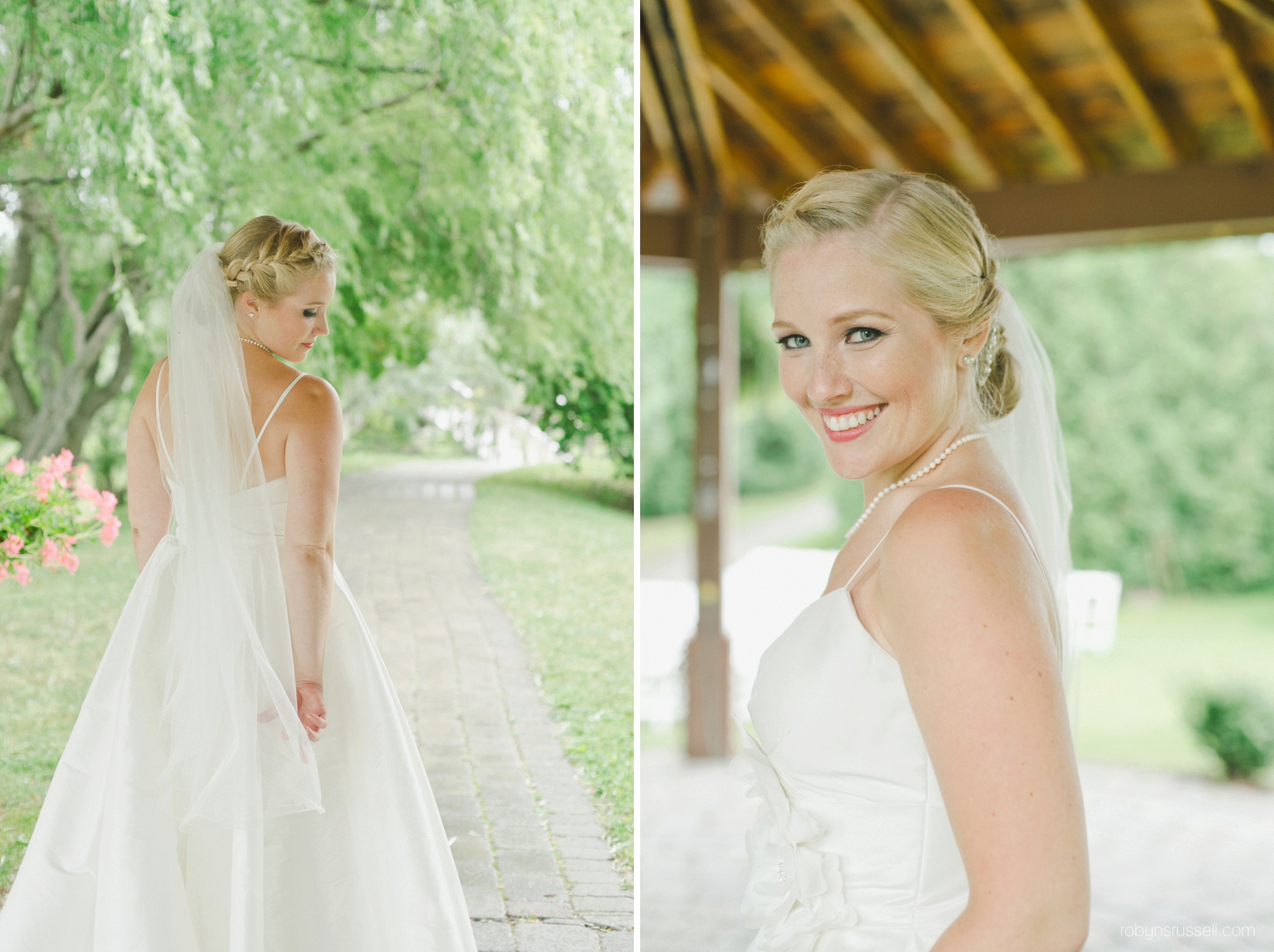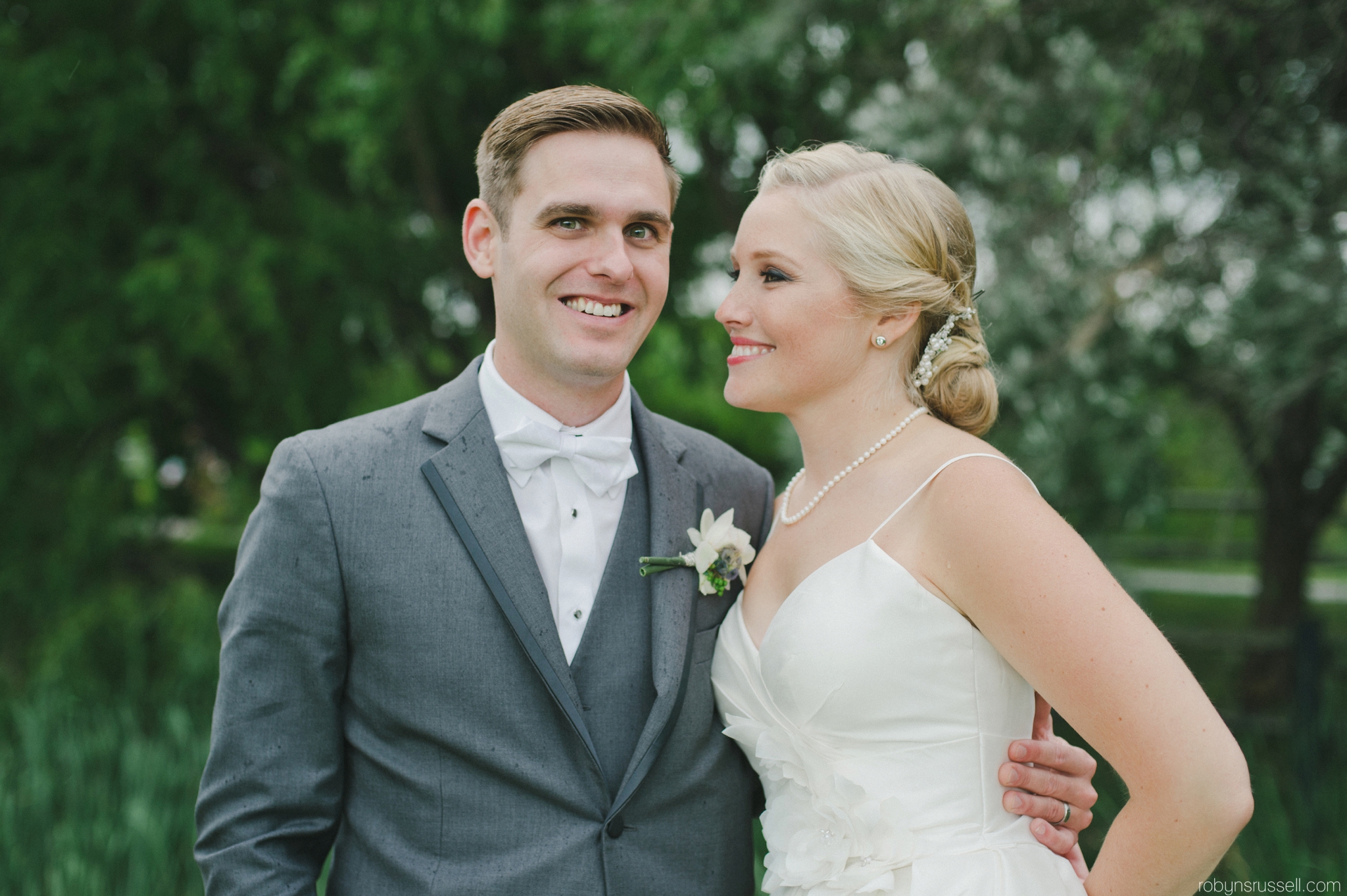 A few of my favourite details from their wedding. I loved their colour scheme. Their flowers were beautiful and those cupcakes were heavenly! The reception started right on time as the rain fell and we laughed the night away.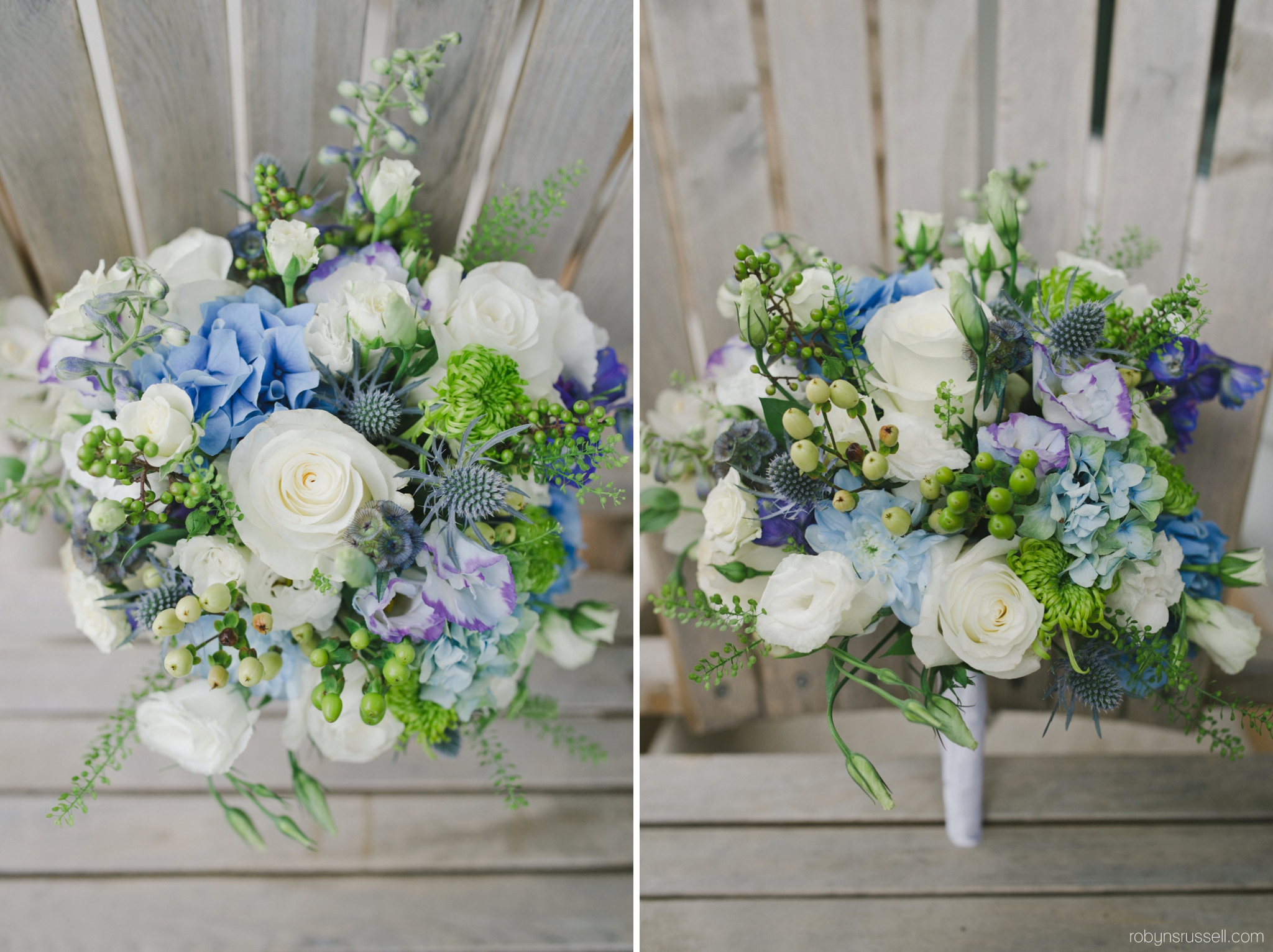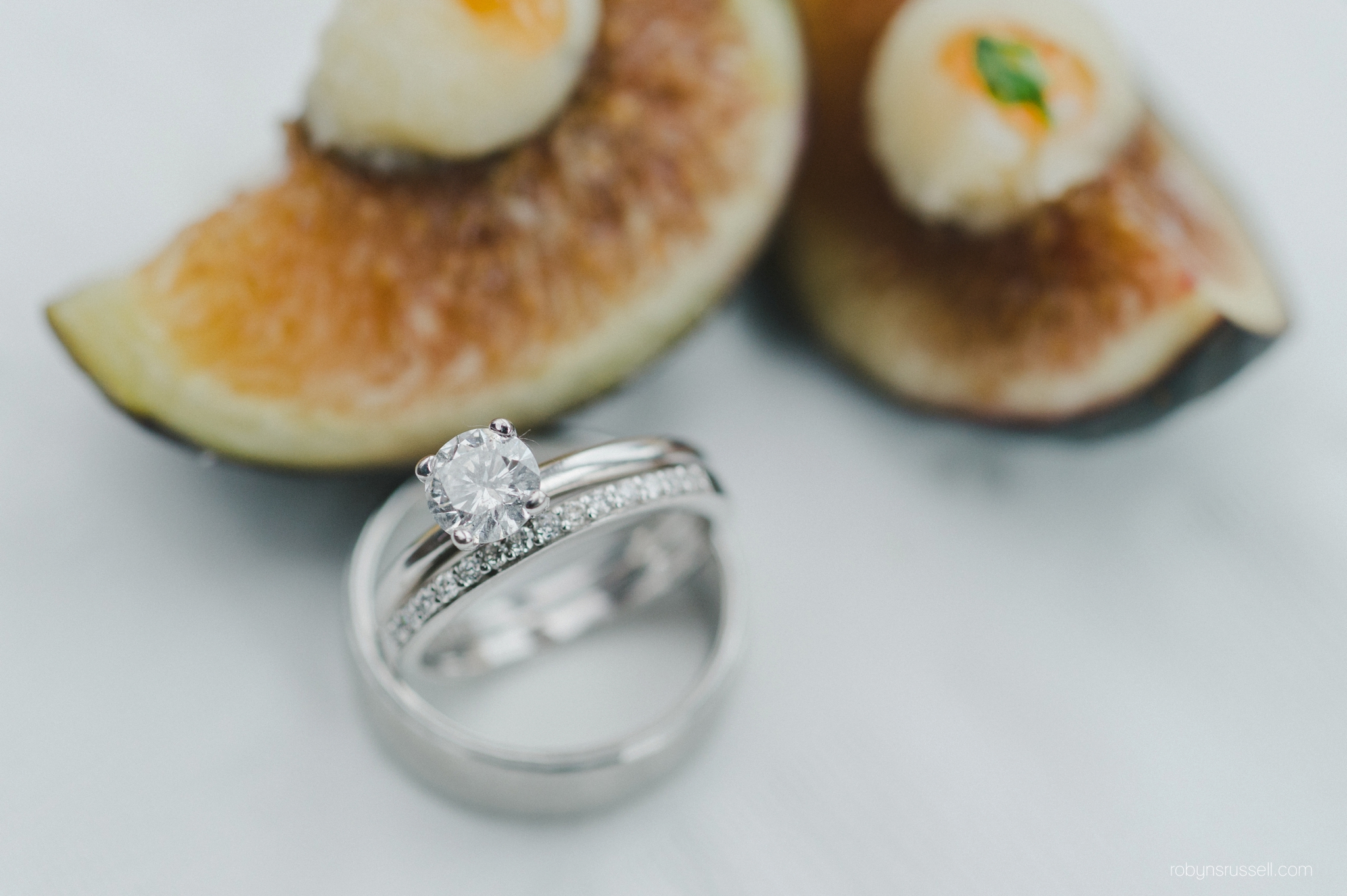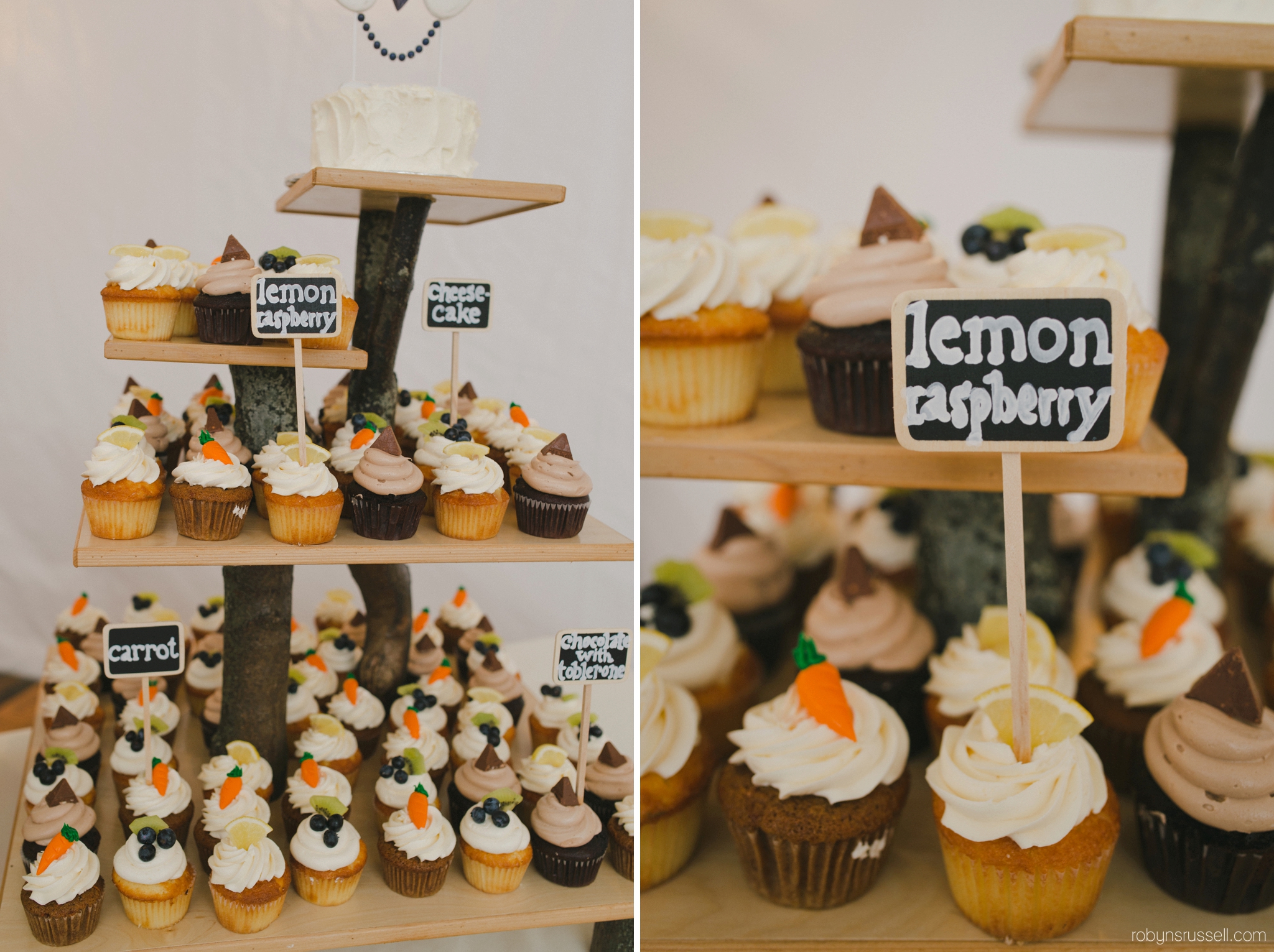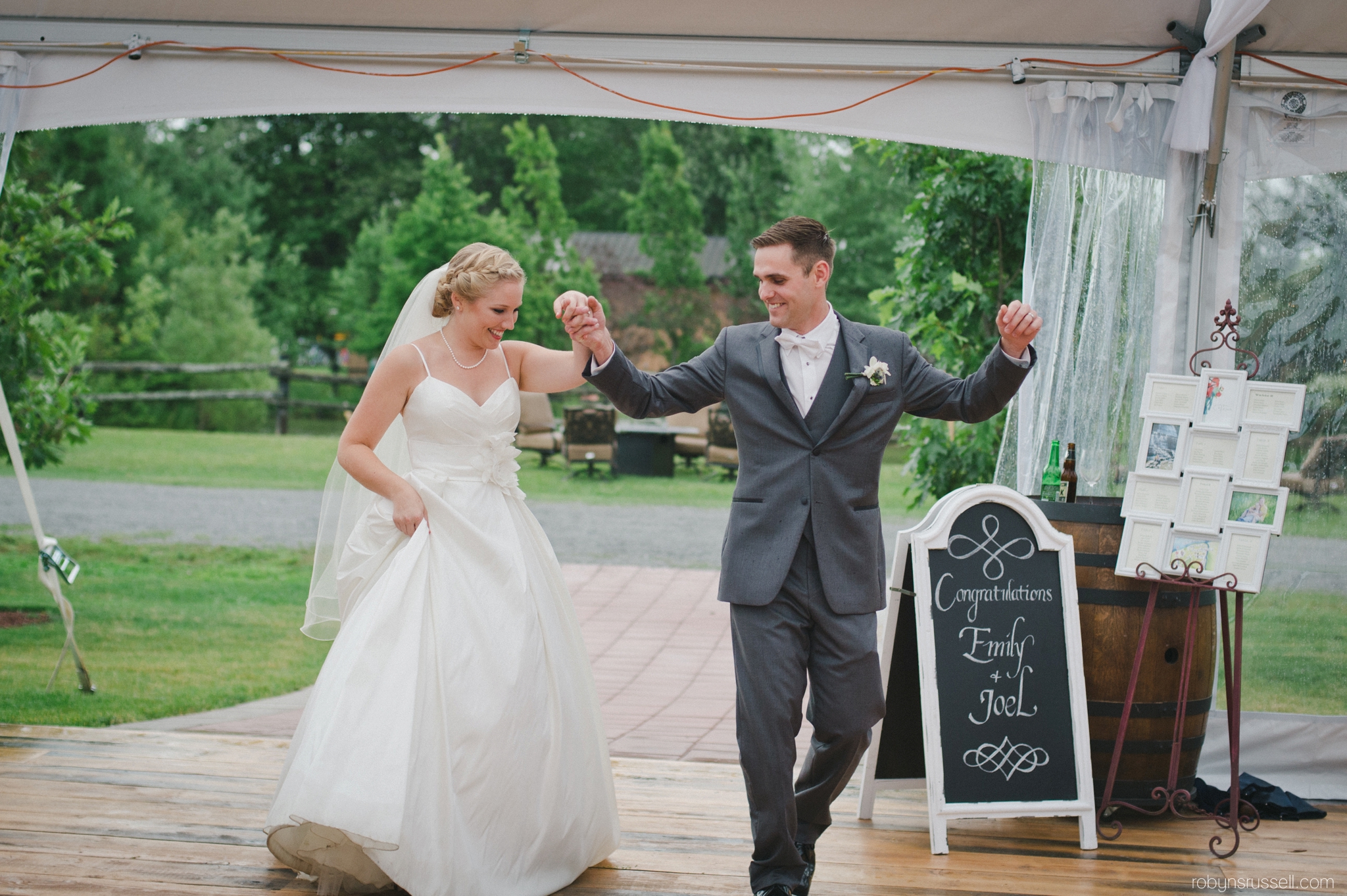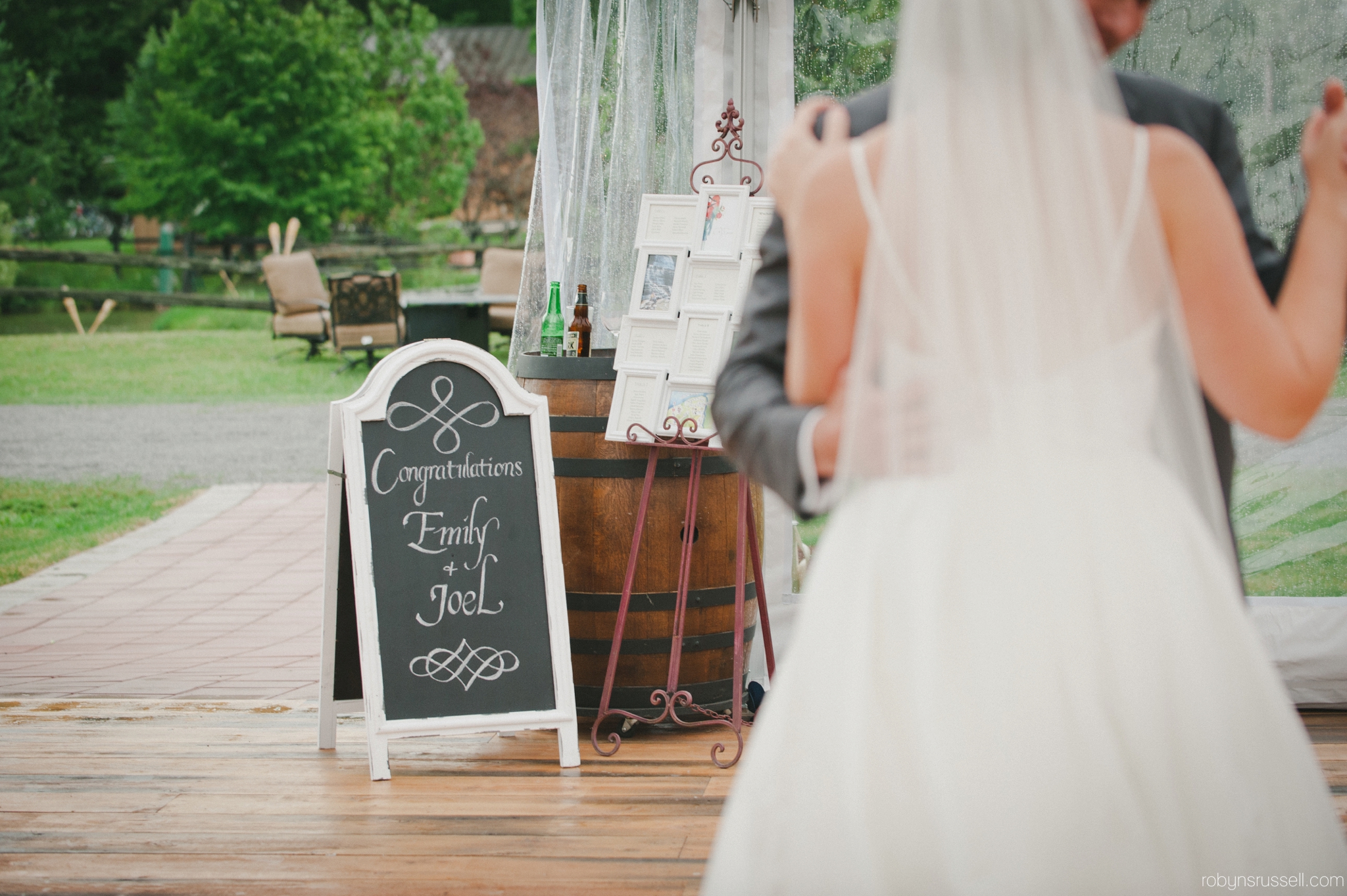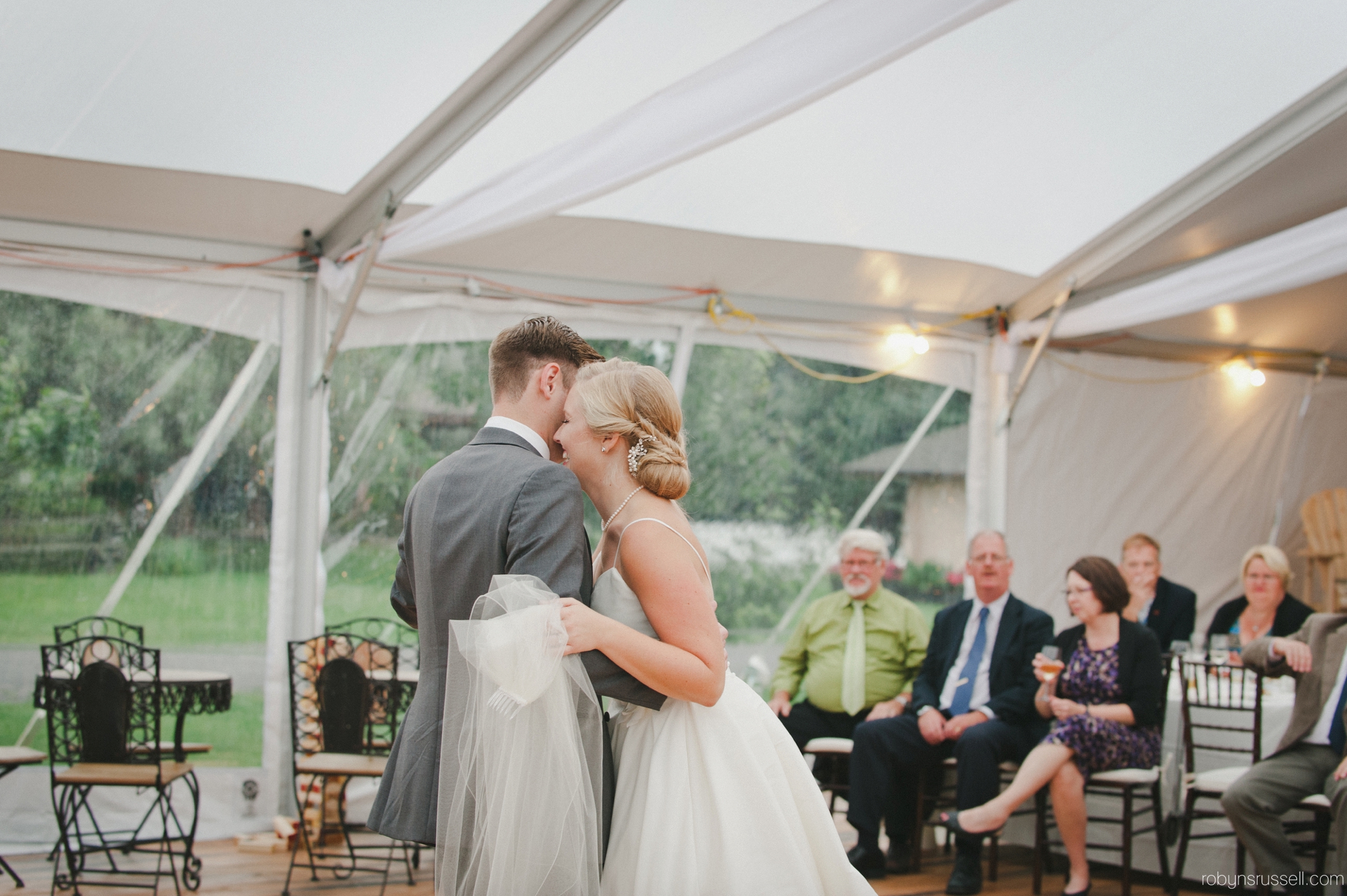 Emily's veil came off during their first dance towards the end. And I just loved how they handled it. With laughter. The best medicine if you ask me!
There were lots of beautiful speeches and great moments throughout their amazing meal. Here's a highlight! And what a gorgeous backdrop they had behind them! Kurtz did a magnificent job of making their reception warm and personable.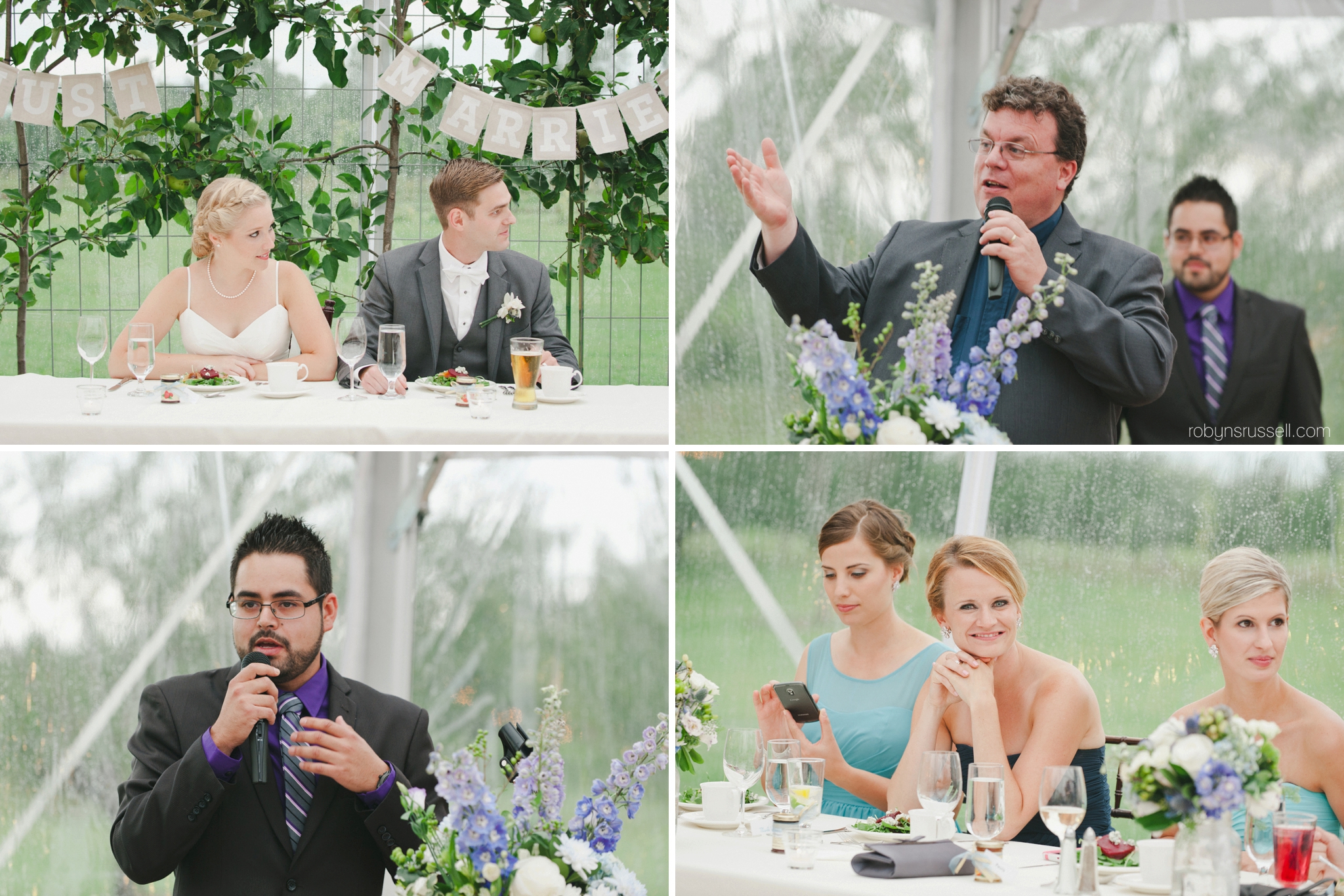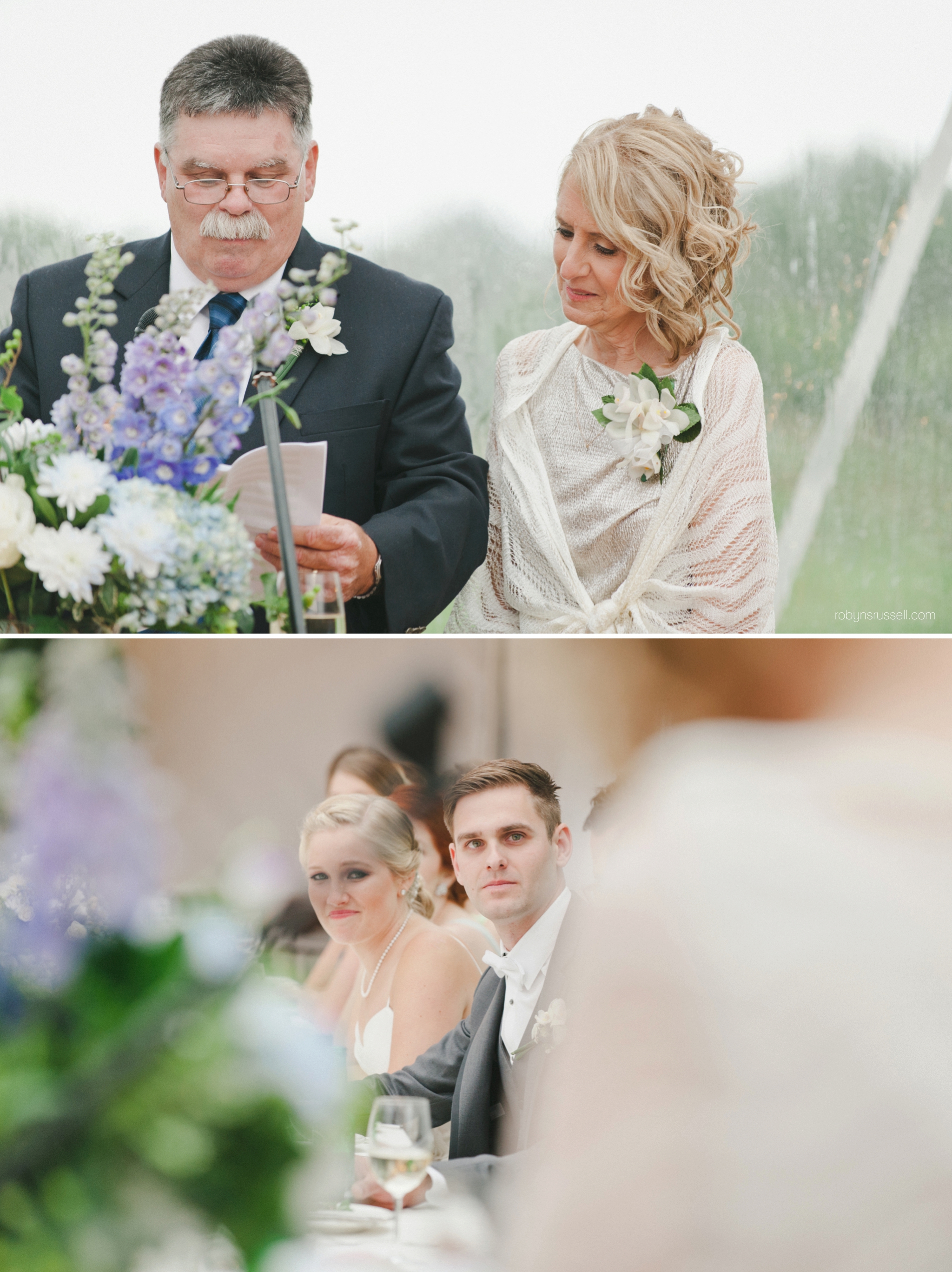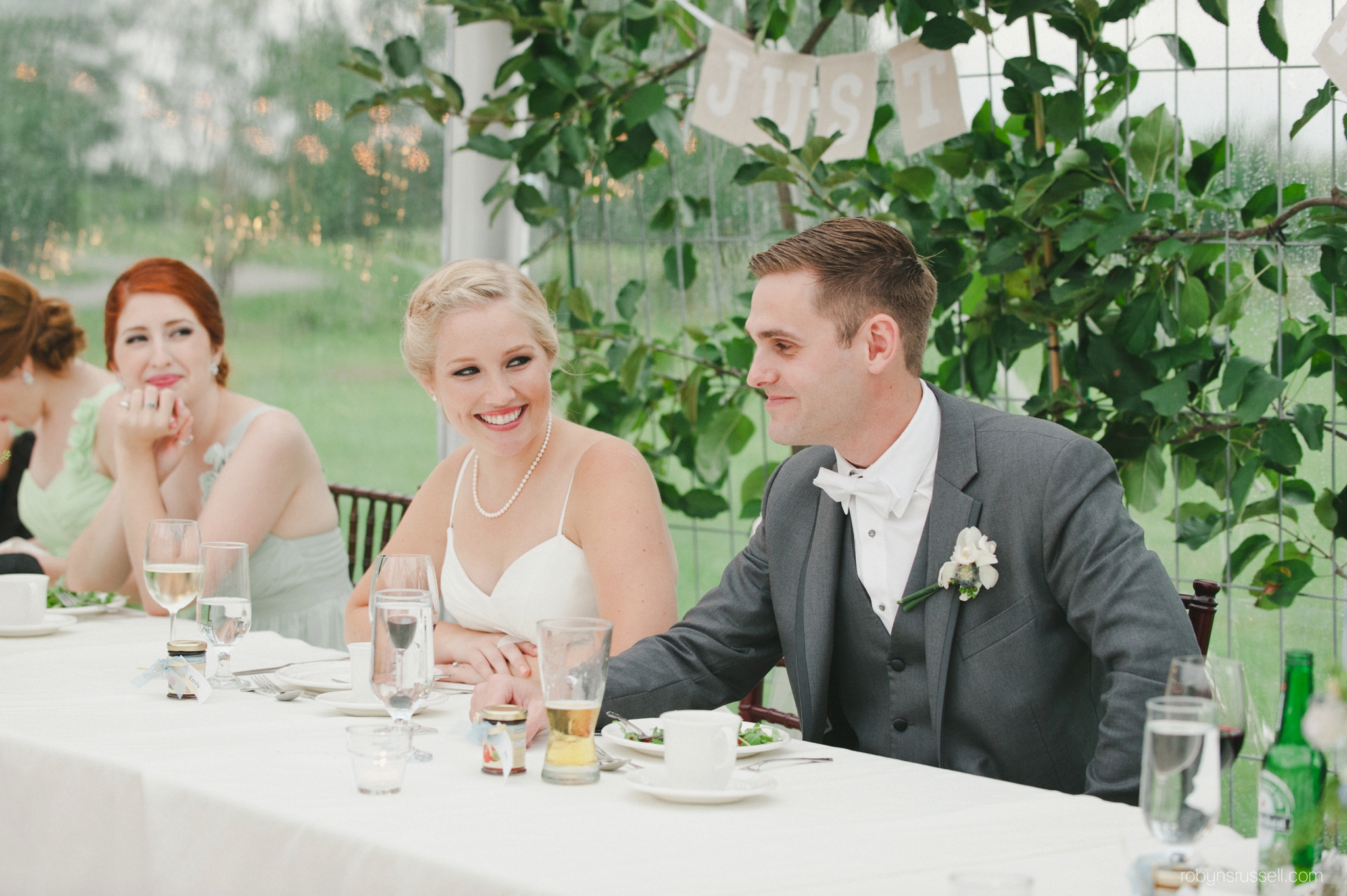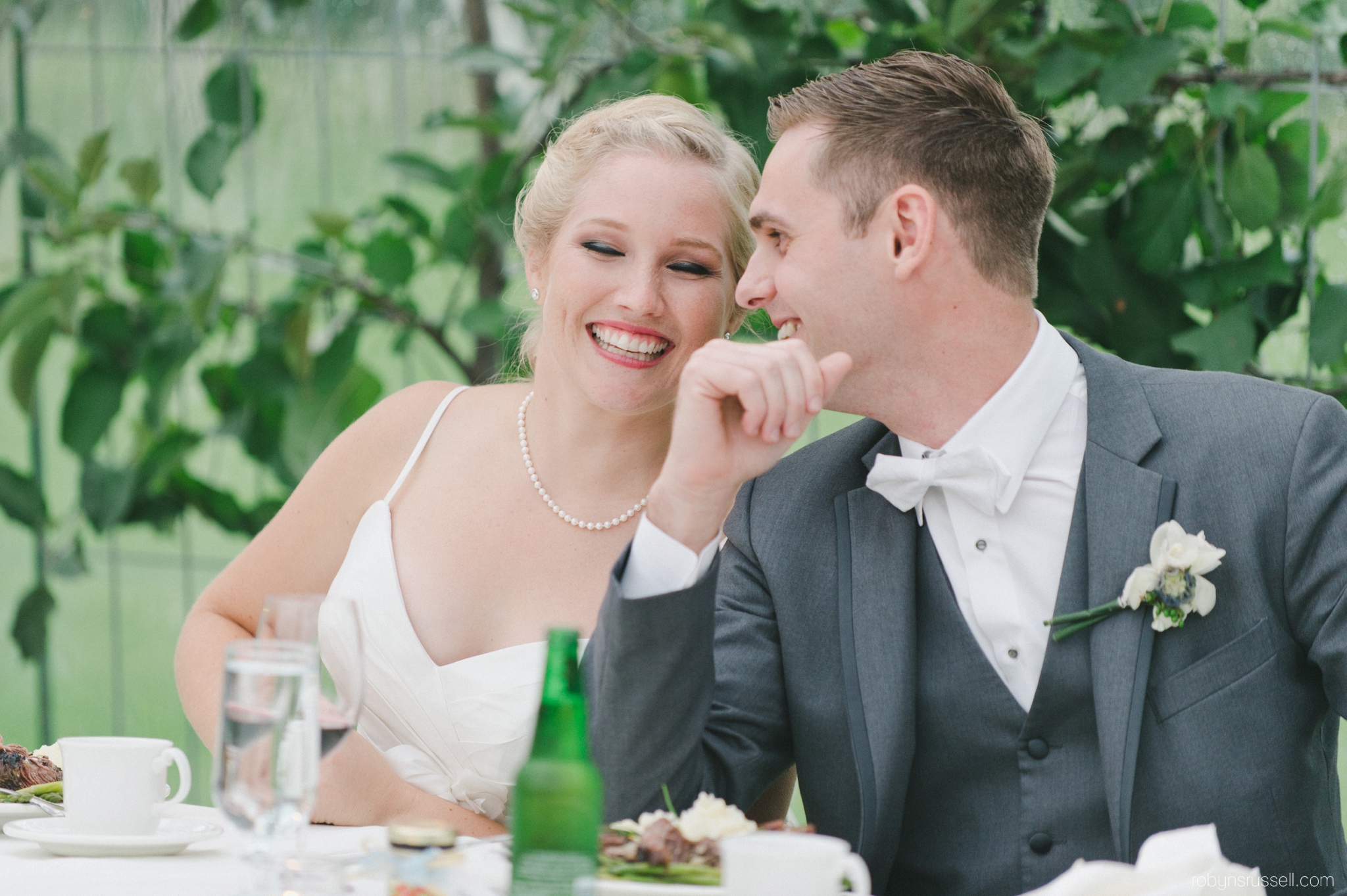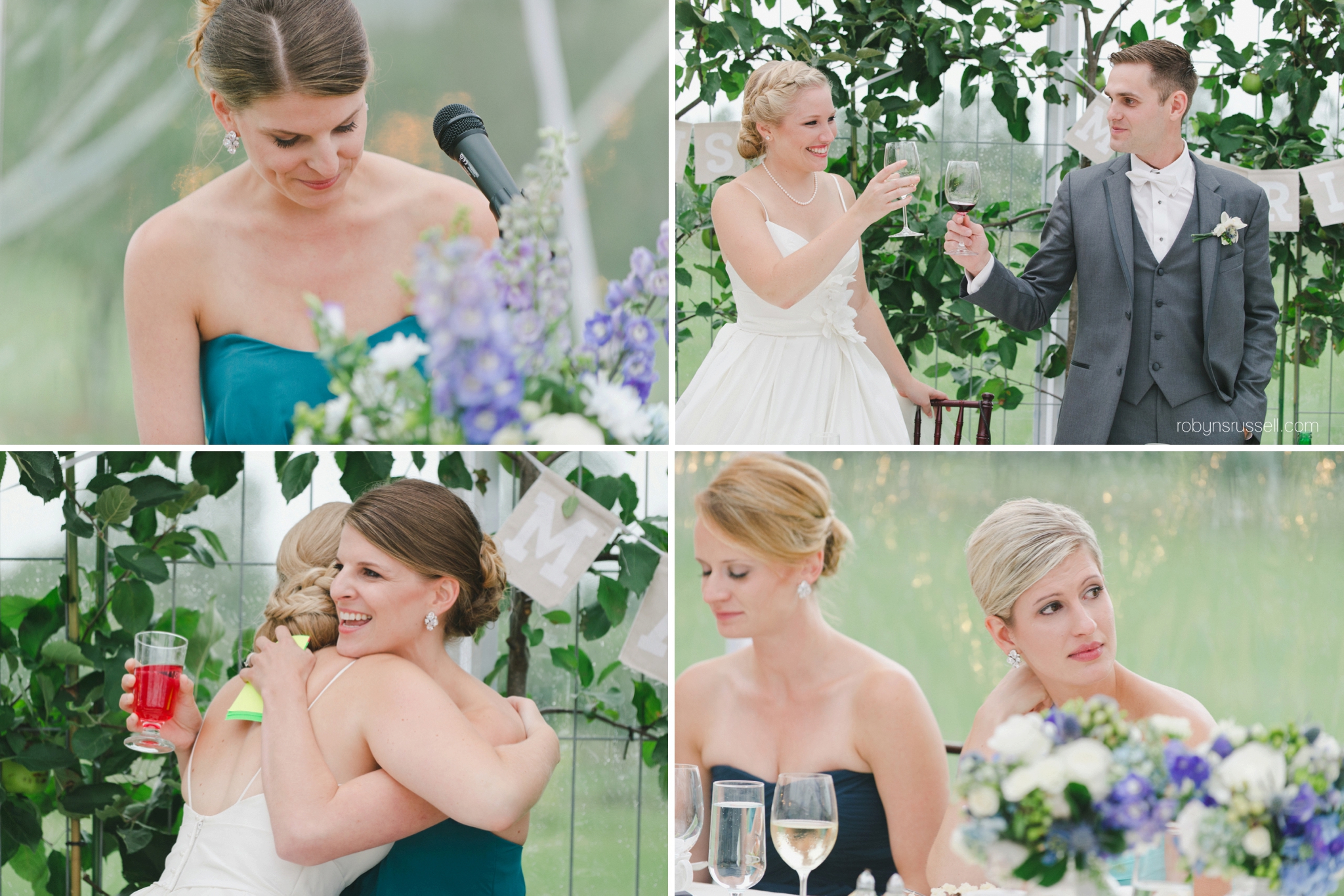 So many wonderful memories. Although there were many tears, Joel's Best Man Mick had us all in stitches!!
One of my favourite moments of the night was their parent dances. Since it was raining and they didn't use the bubbles they originally had planned for their walk, Emily and Joel decided to use them for their parents. It made these dances extra special because everyone got involved. I don't care what you say; bubbles are magical. Not just for kids, folks!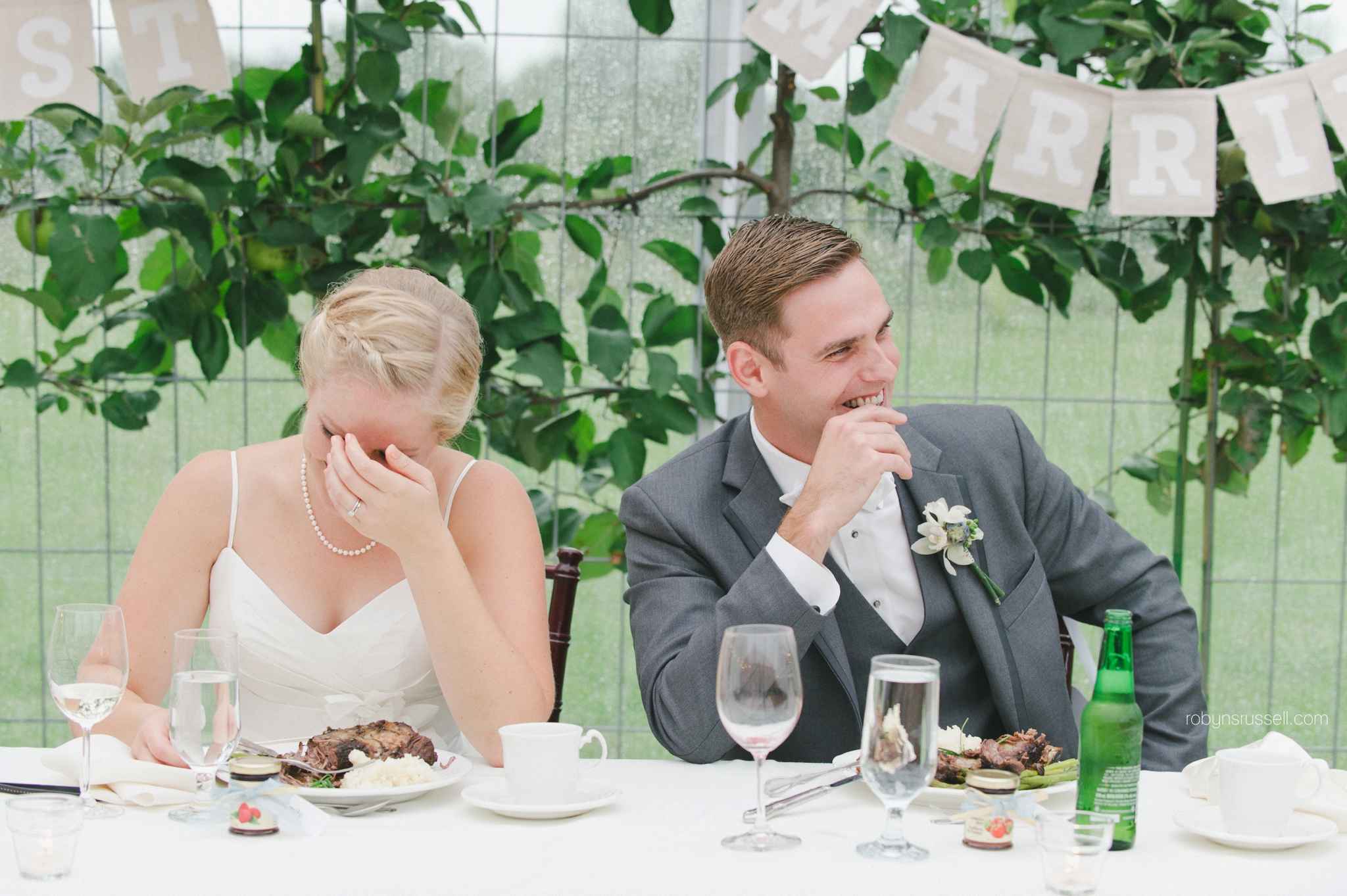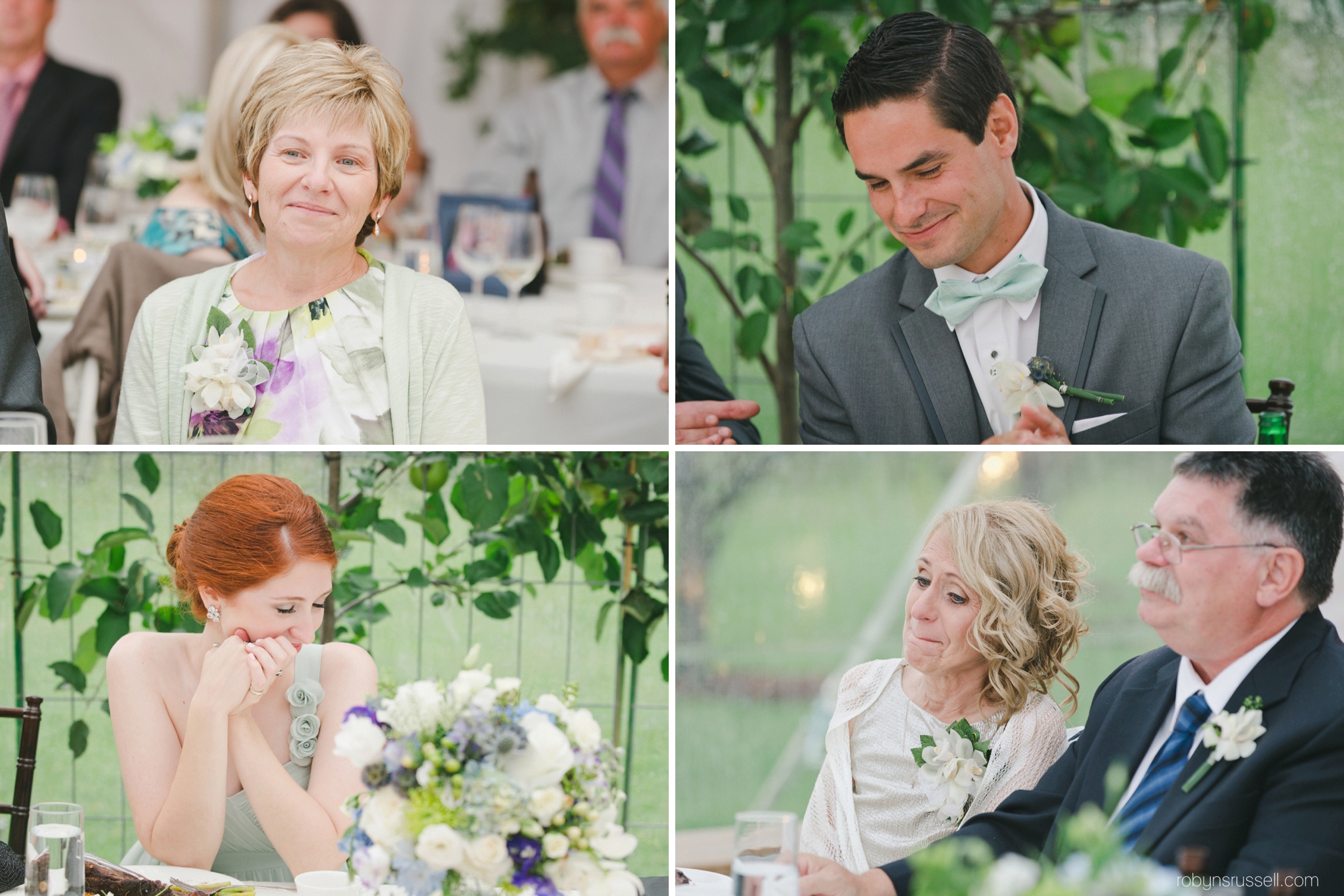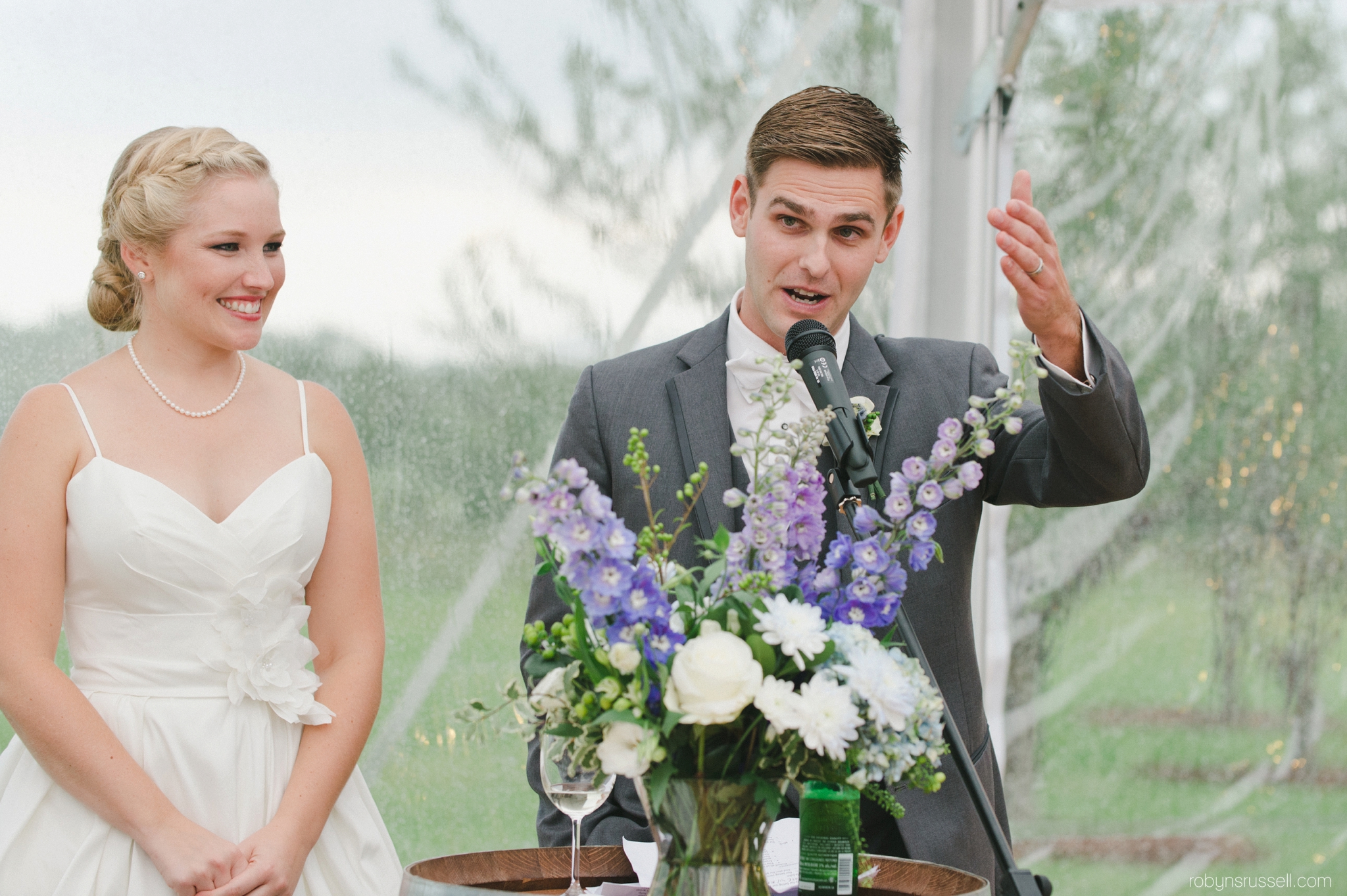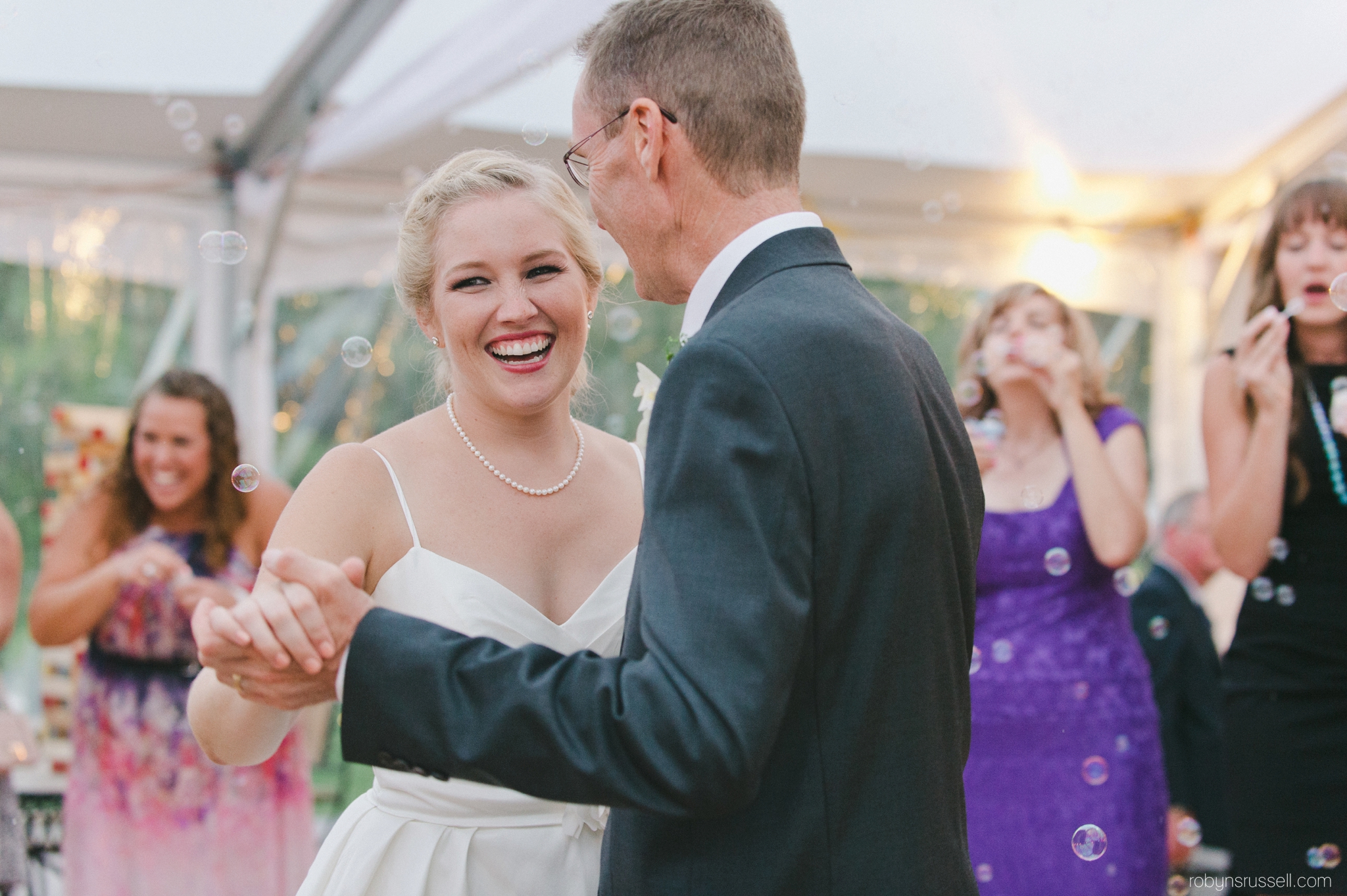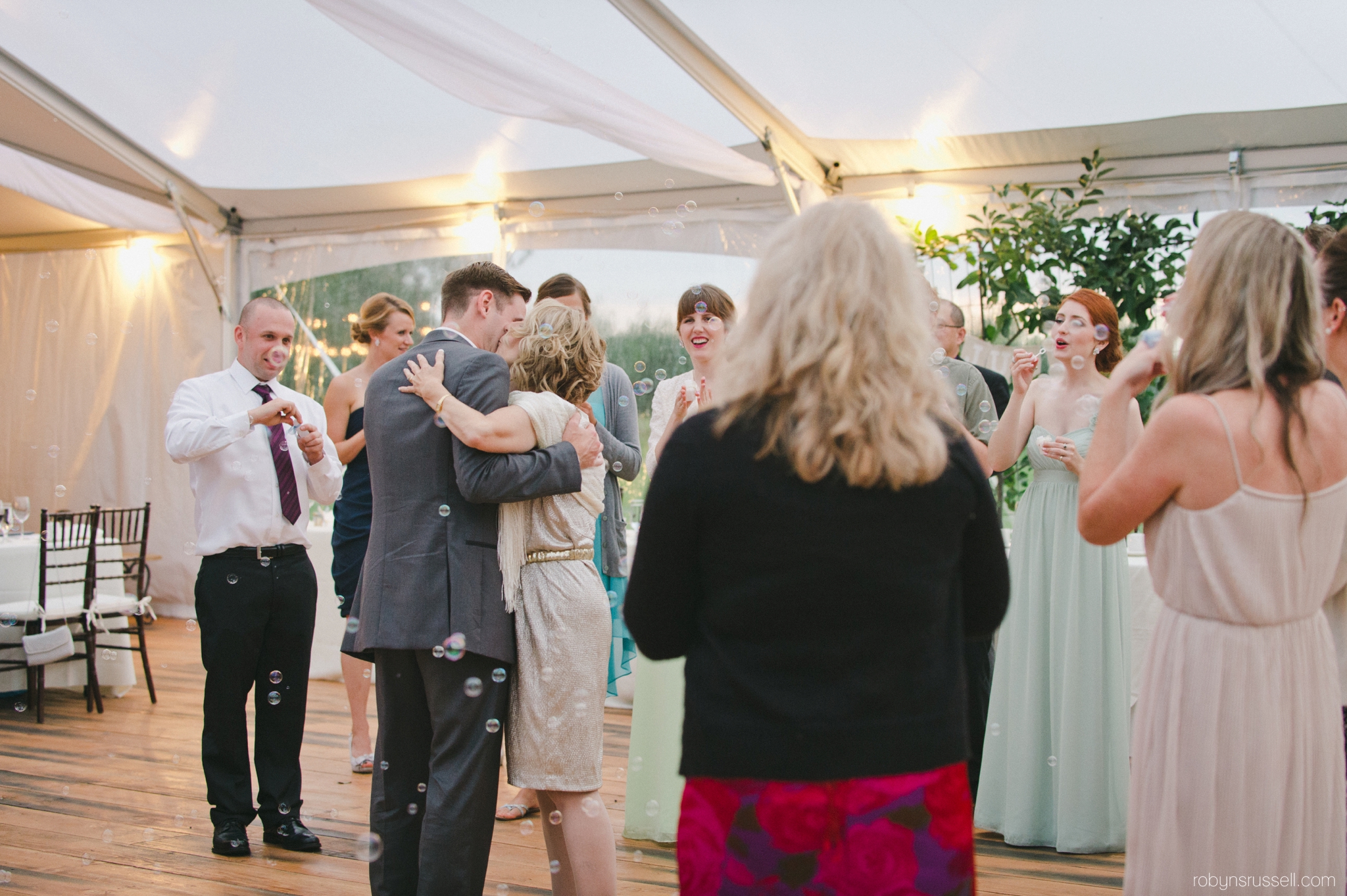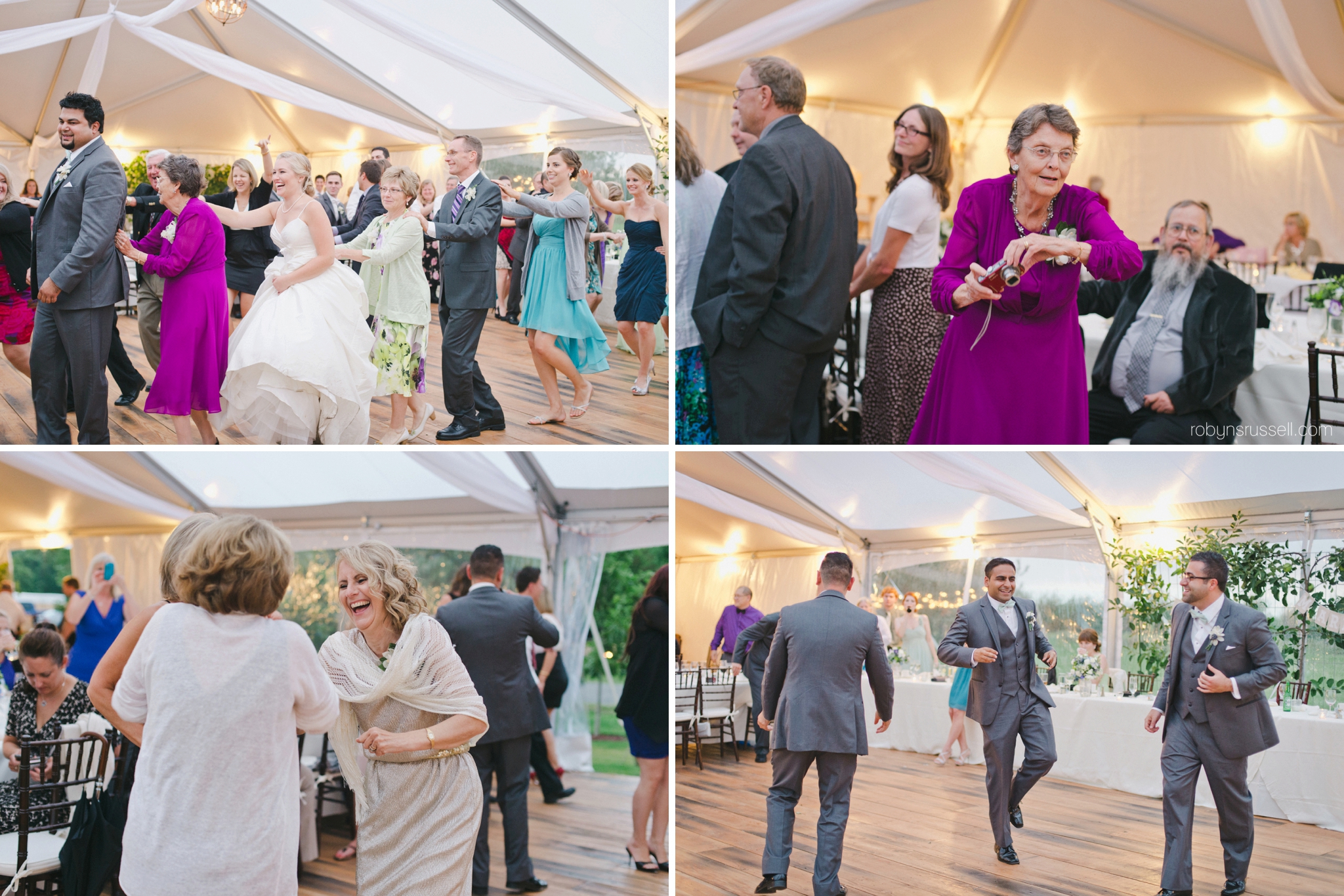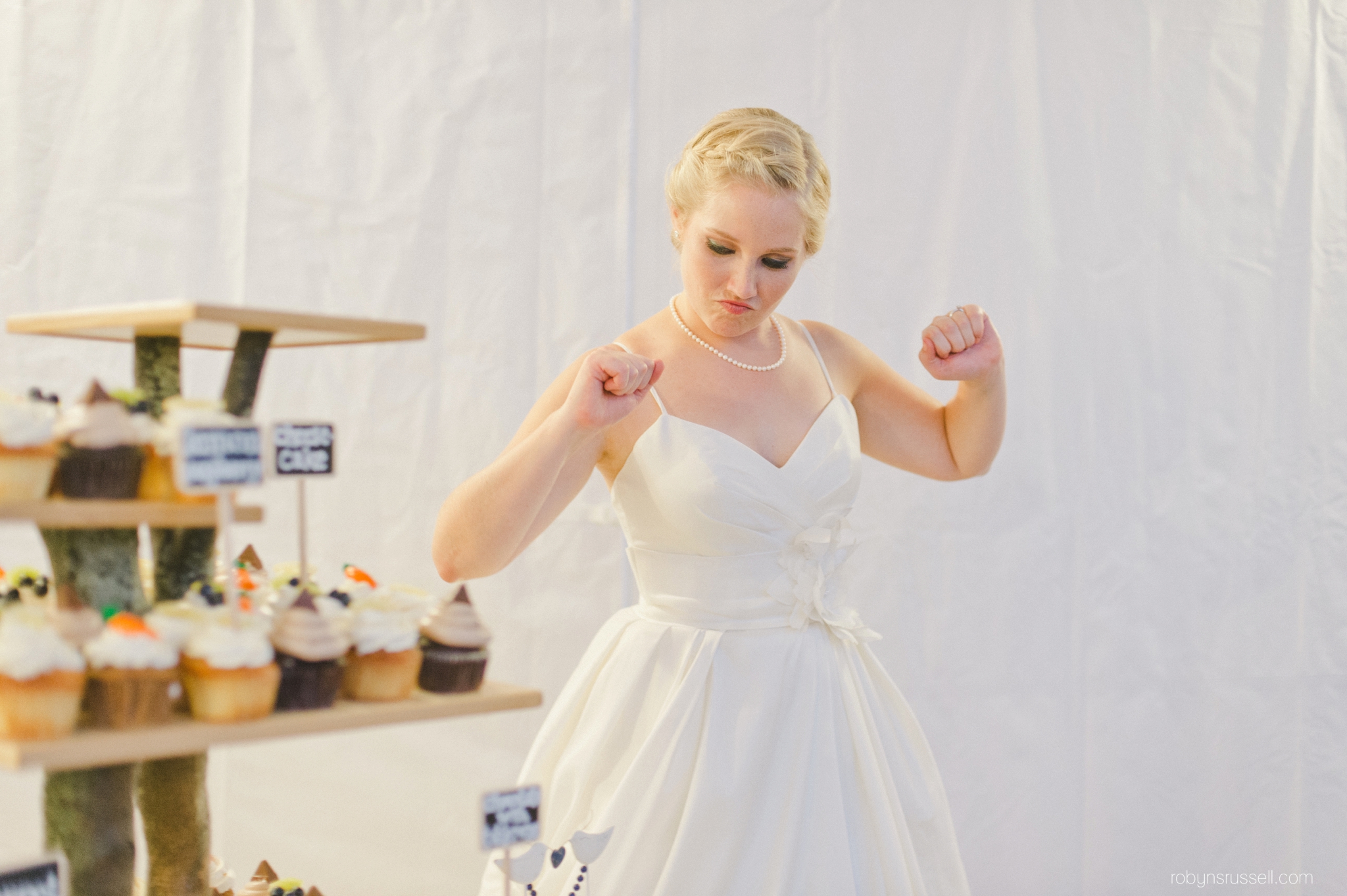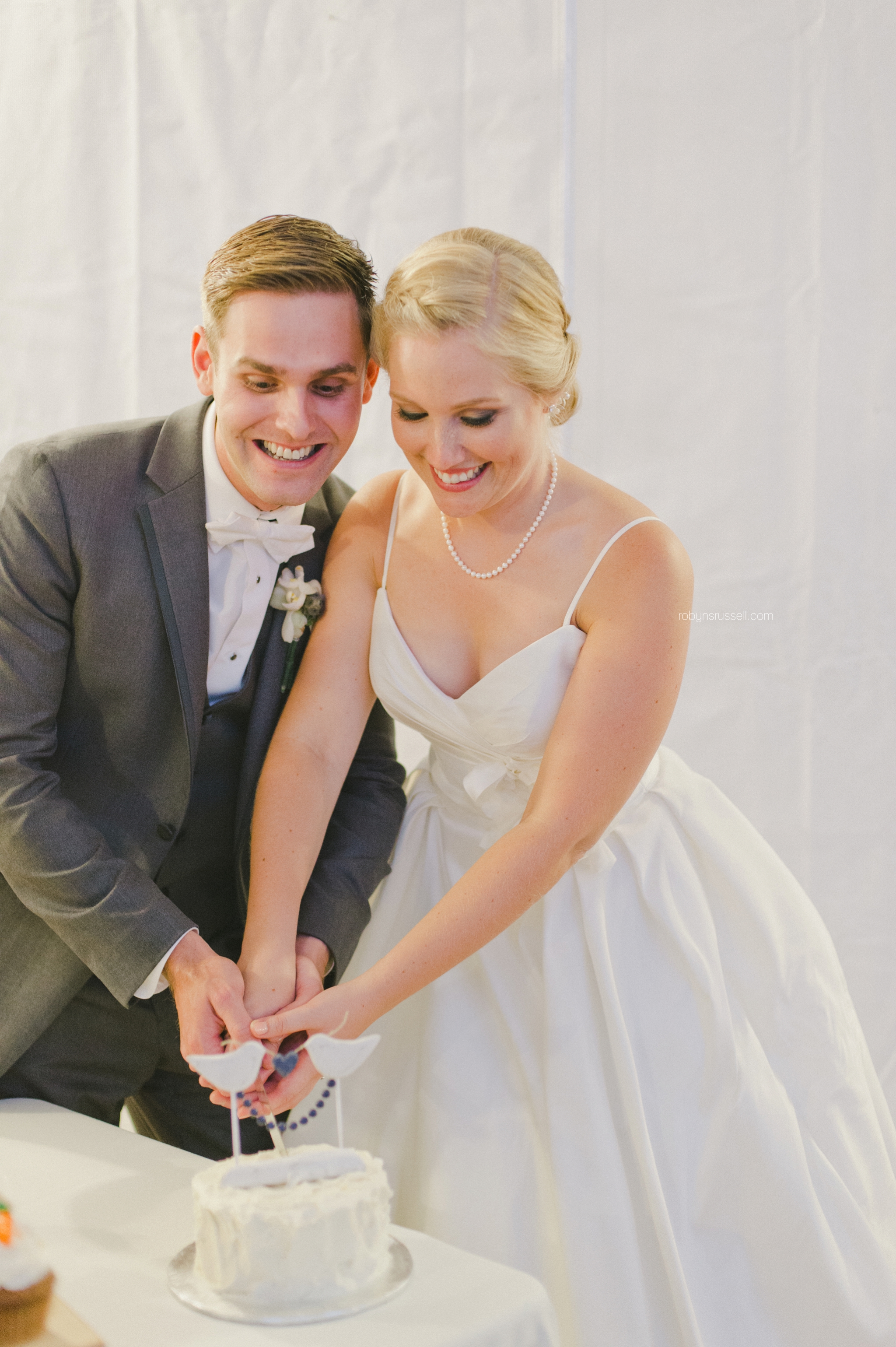 Of course, the rain disappeared when we were ready to leave. But the twinkle lights were on and the orchard lit up and set the stage for the most romantic and intimate dance. Just for Emily and Joel. The skies smiled on these beautiful souls as the shared a kiss and embraced in their new union as husband and wife. This is why I do what I do. I am so honoured and proud that I get to capture moments like this. Such sweet love. Such beauty. Definitely the highlight of my night. And photos that will forever be in my mind.
Emily & Joel, thank you for being wonderful people. Rain didn't ruin your parade. It kissed you with promises of sunshine now and forever – I am grateful that I was with you to witness such a special day in your lives. With endless love, Robyn xo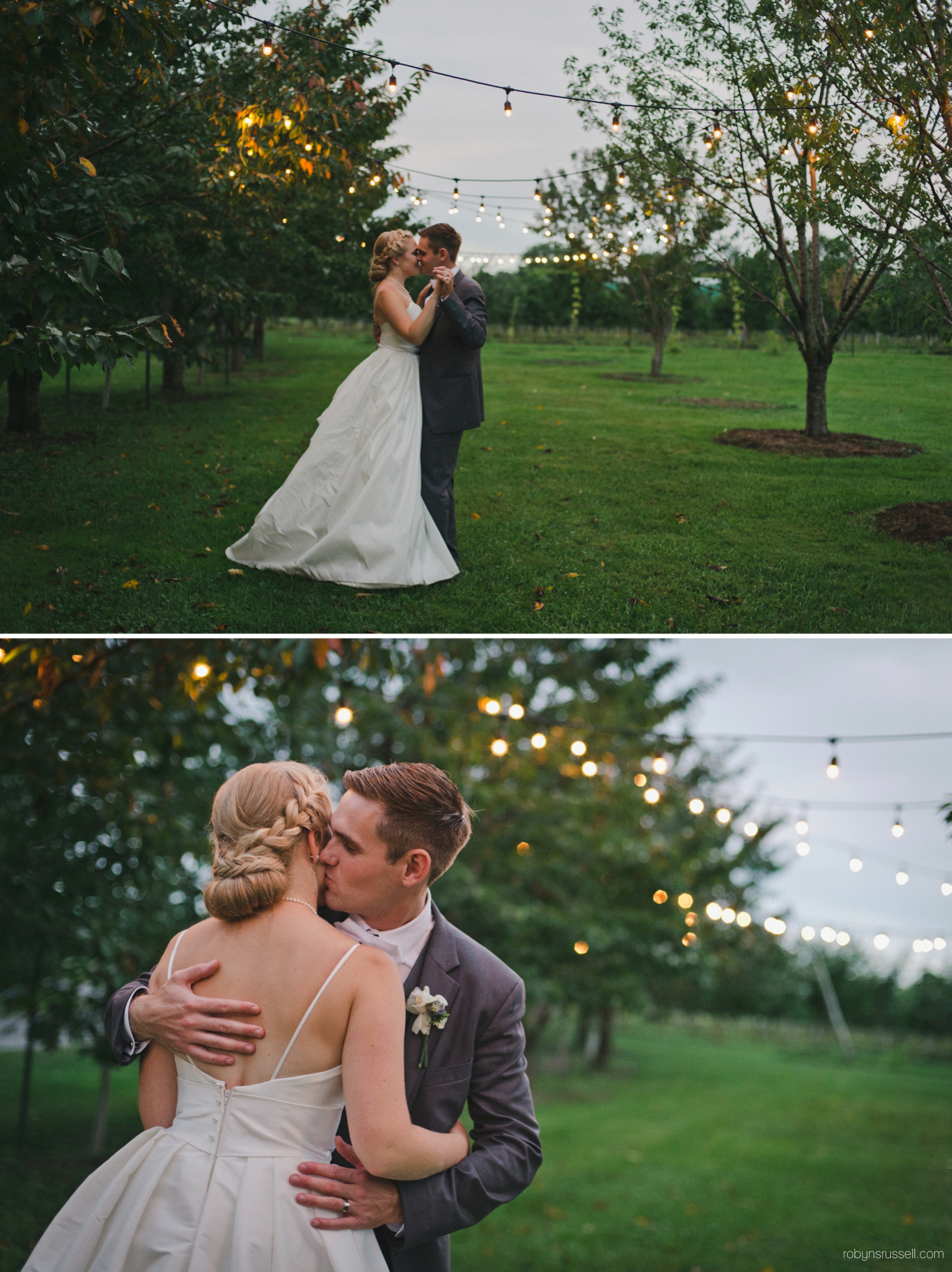 Vendors:
Wedding Gown: Stella York
Bridesmaid Dresses: Elizabeth's Fashions
Grooms/Groomsmen Attire: Moores
Hair: Mauritzio Abate Hair
MUA: Ferzana Makeup
Bakery: Willow Cakes & Pastries
Venue: Kurtz Orchard Winery & Market
Minister: Reverend Steve Boose
Musicians: Adam Germaney
DJ: Gigs Entertainment