So… we're a few days away from Emily and Joel's wedding! I can't believe it's here already! It feels like yesterday when I first met Emily. We literally hit it off immediately and realized quickly that we share the same sense of humour (ask either myself or Emily to do our impression of a lime tree haha). I love when I meet someone I'm just destined to photograph and they are seriously the cutest couple ever, so I cannot wait to spend the day with them!
For their engagement session, we decided to hit Albion Falls in Hamilton. Did you know that Hamilton is the waterfall capital of the world? The world! Seriously… who knew we had so much beauty in our backyard! Well, this is a pretty popular spot and we took a ton of photos so here's a little highlight of the fun we had! Of course, this is what they were doing when I pulled up. Told ya they were cute!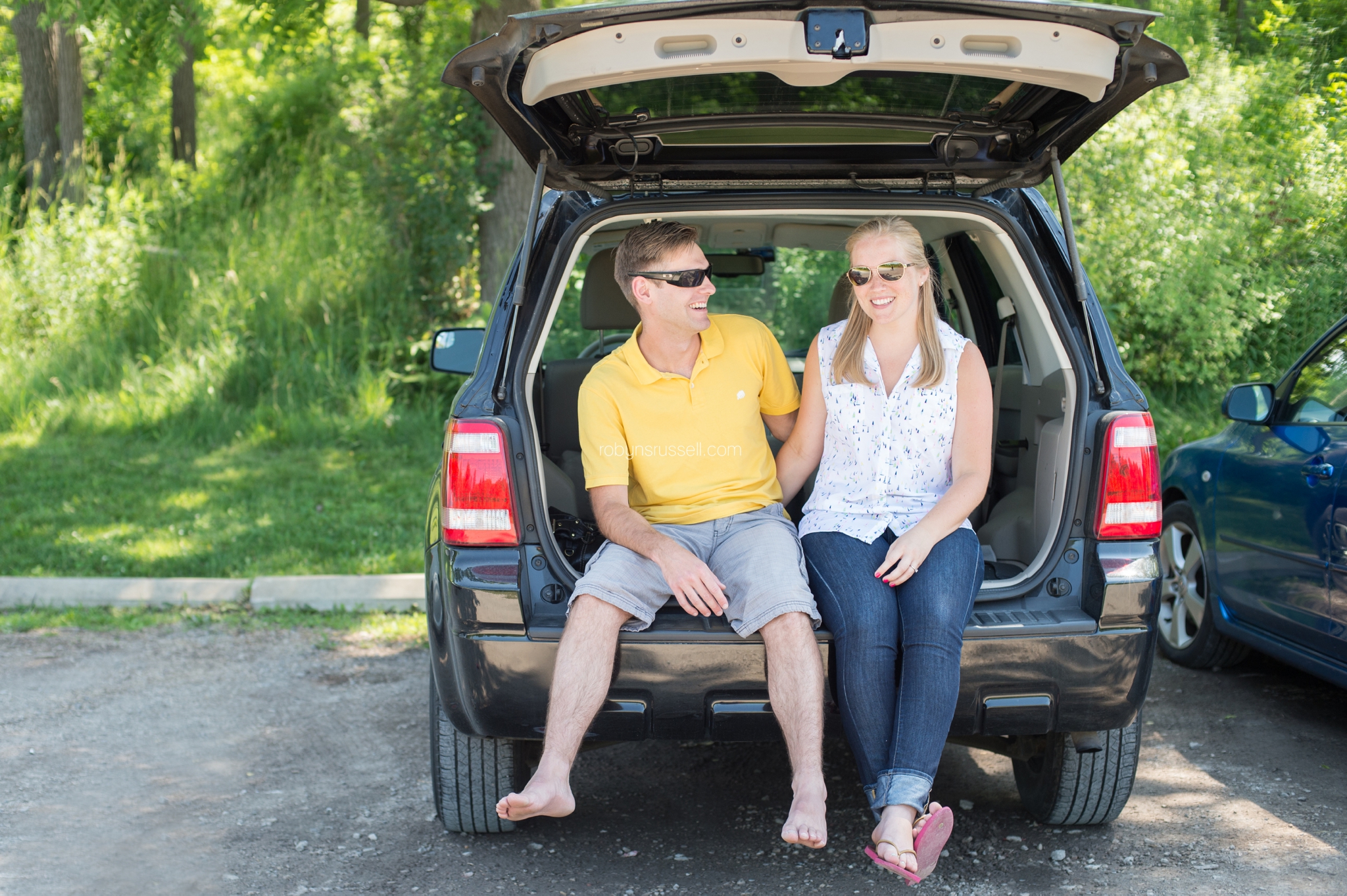 Before we made our way down to the falls, we decided a little Dirty Dancing was in order. Who doesn't love that movie! The log just screamed for a little tribute and Emily and Joel just nailed it.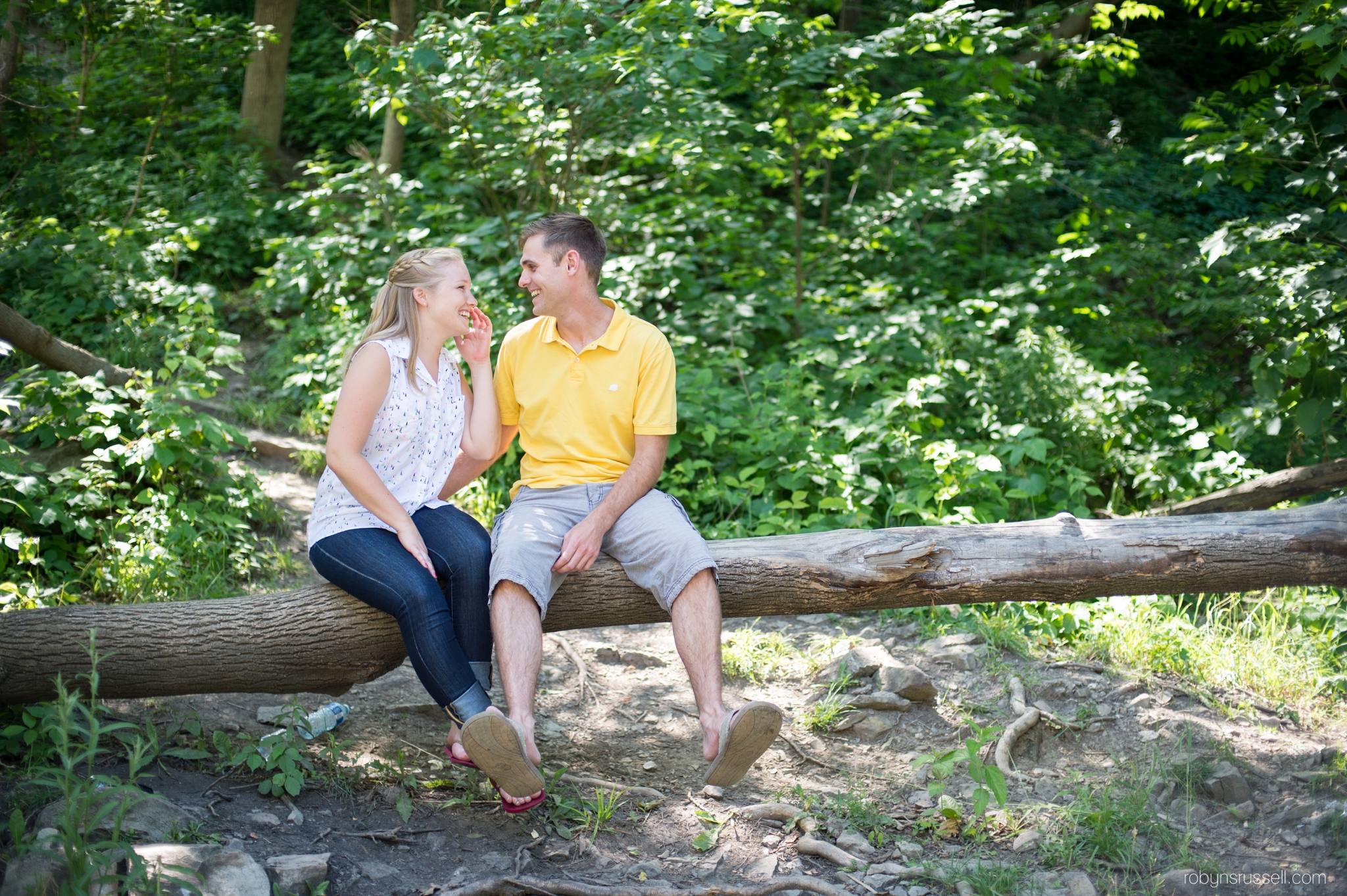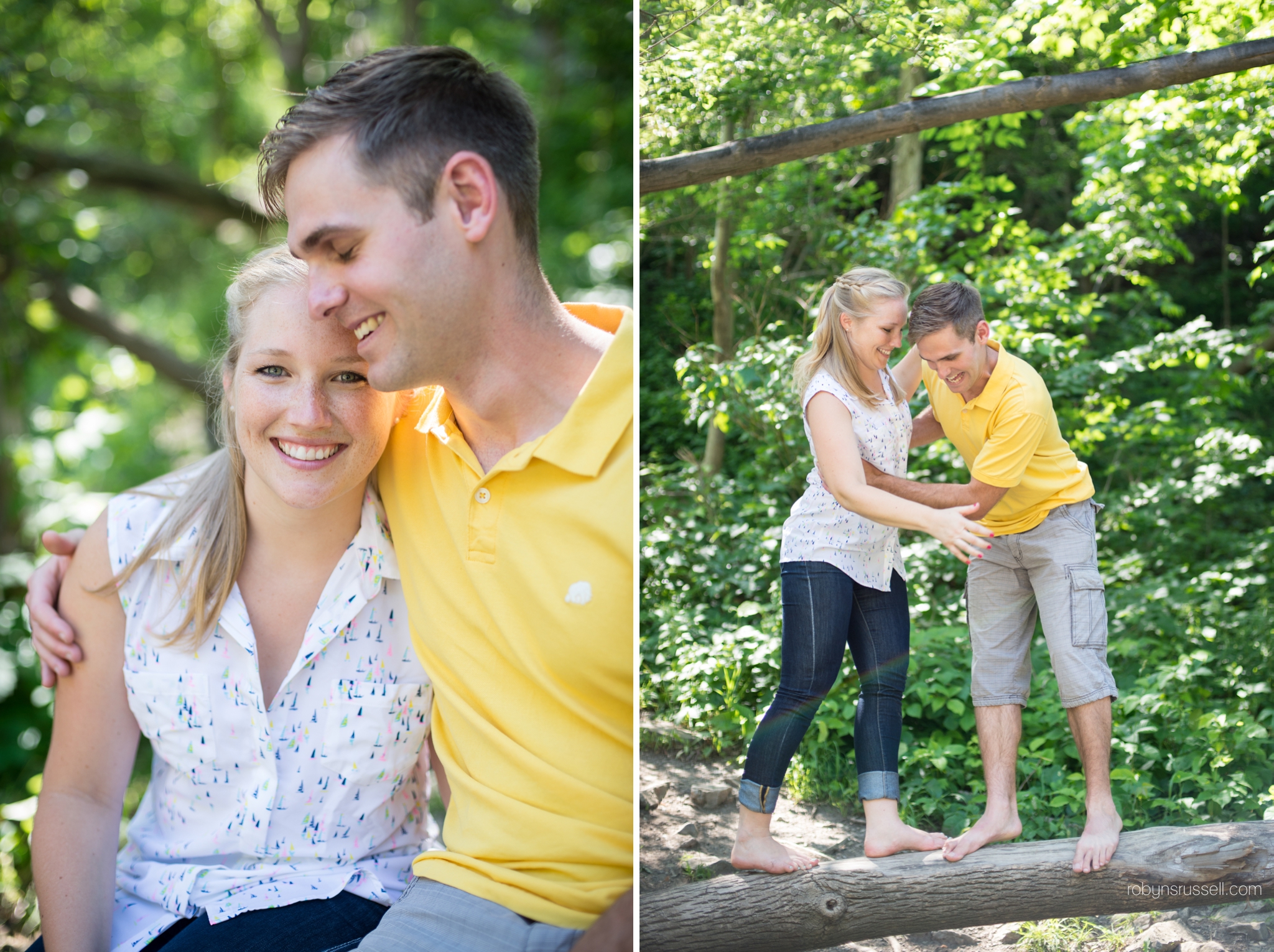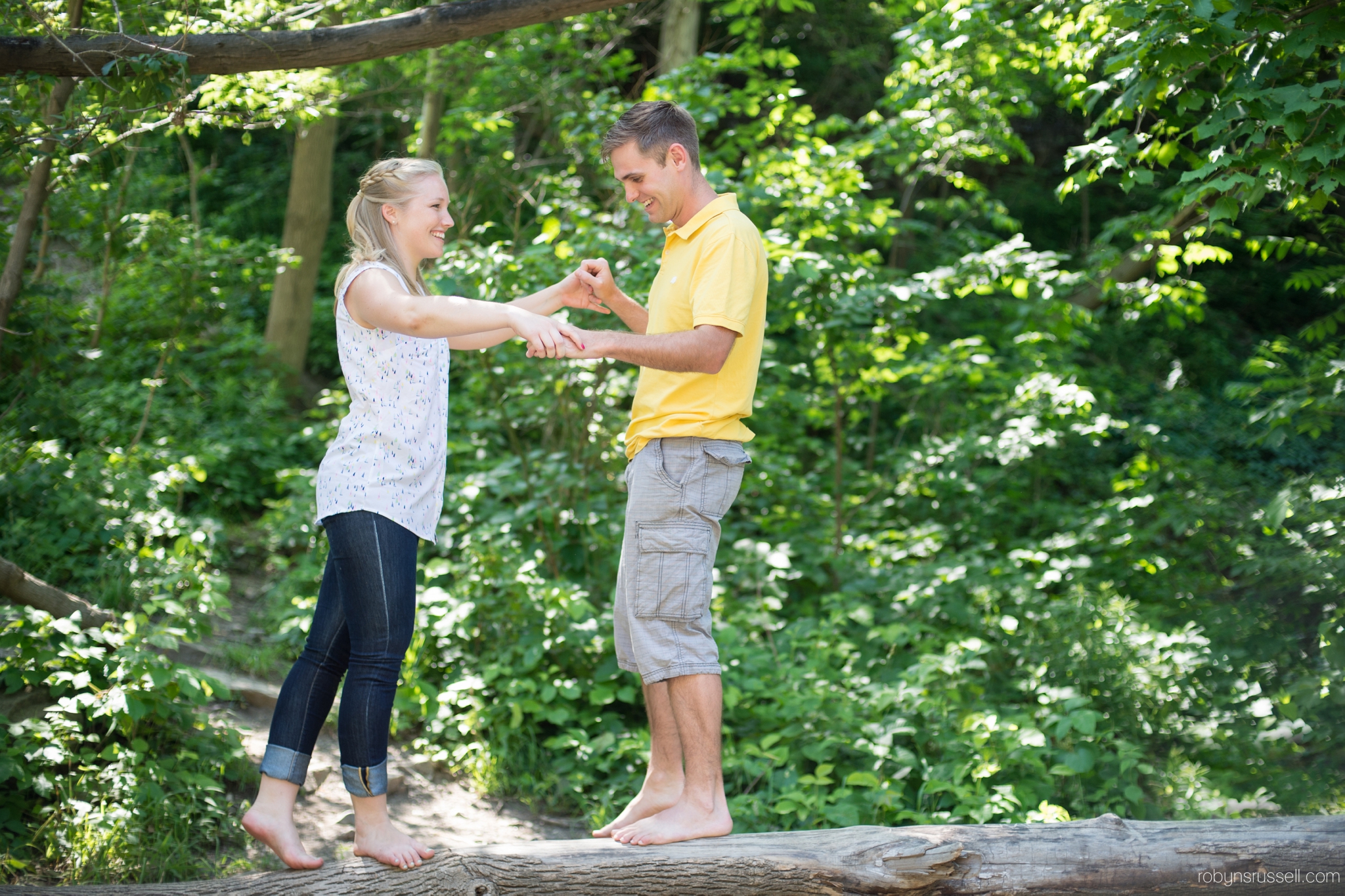 After an adventurous hike down (yes, I say adventurous because it was for me carrying my gear haha), we found the perfect spot for taking photos. The water is majestic at Albion Falls. In fact, it was recently put on Mashable's international list of jaw dropping waterfalls worth chasing. Pretty cool eh! It really was the perfect spot to have a little fun (Emily and Joel were so adventurous) but we made some time for romance too. That shot of Joel hugging Emily *sigh* ….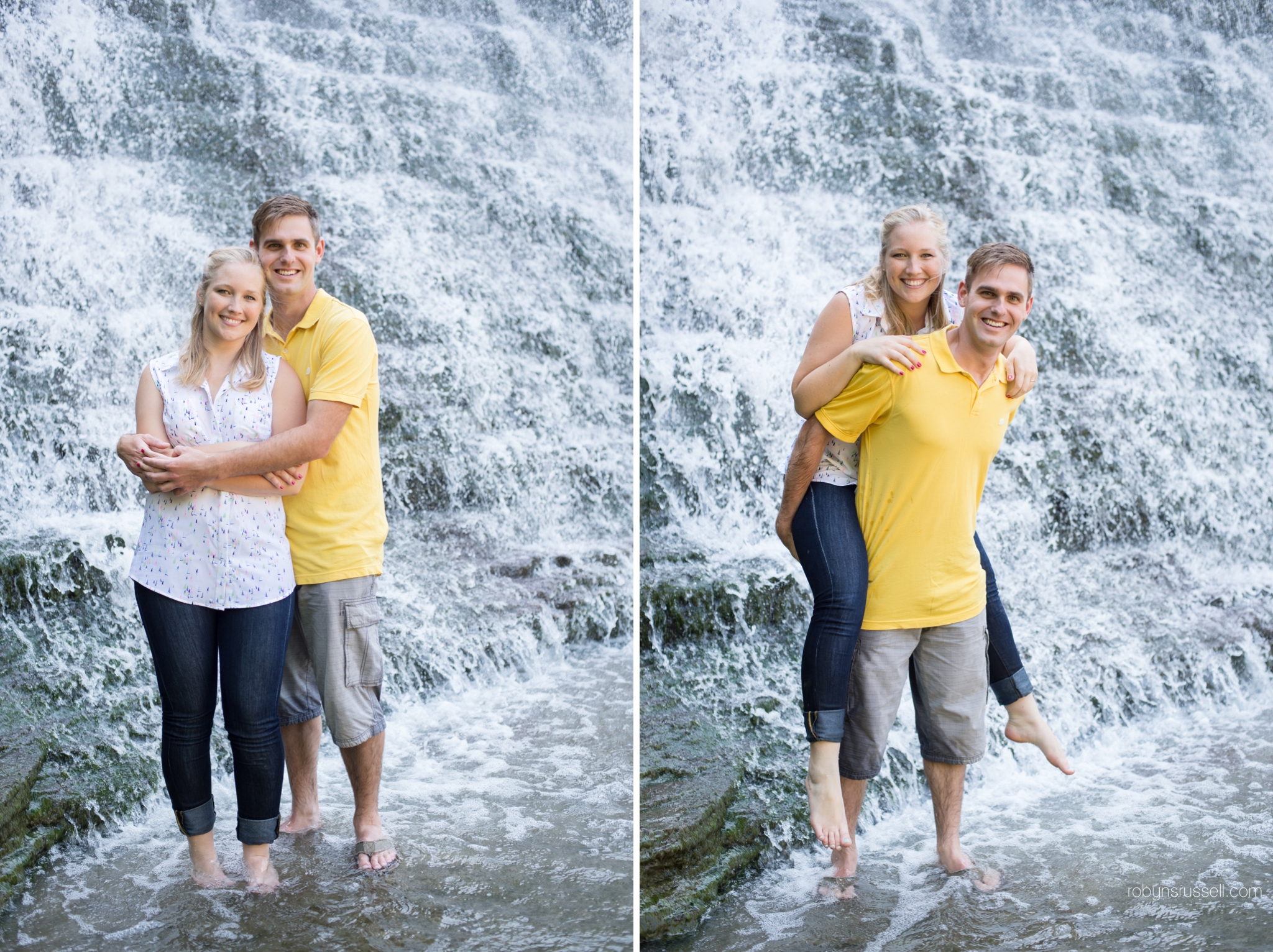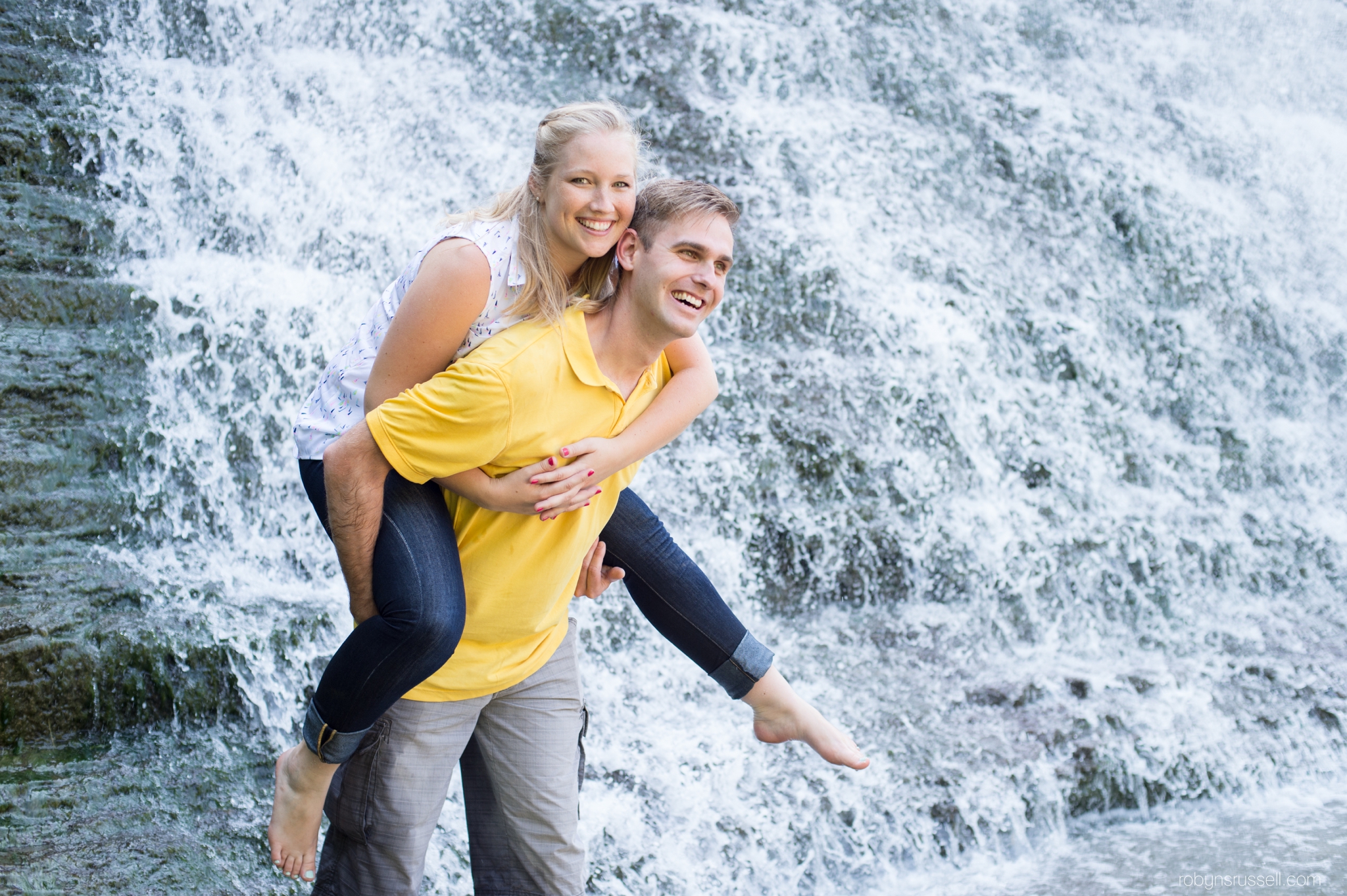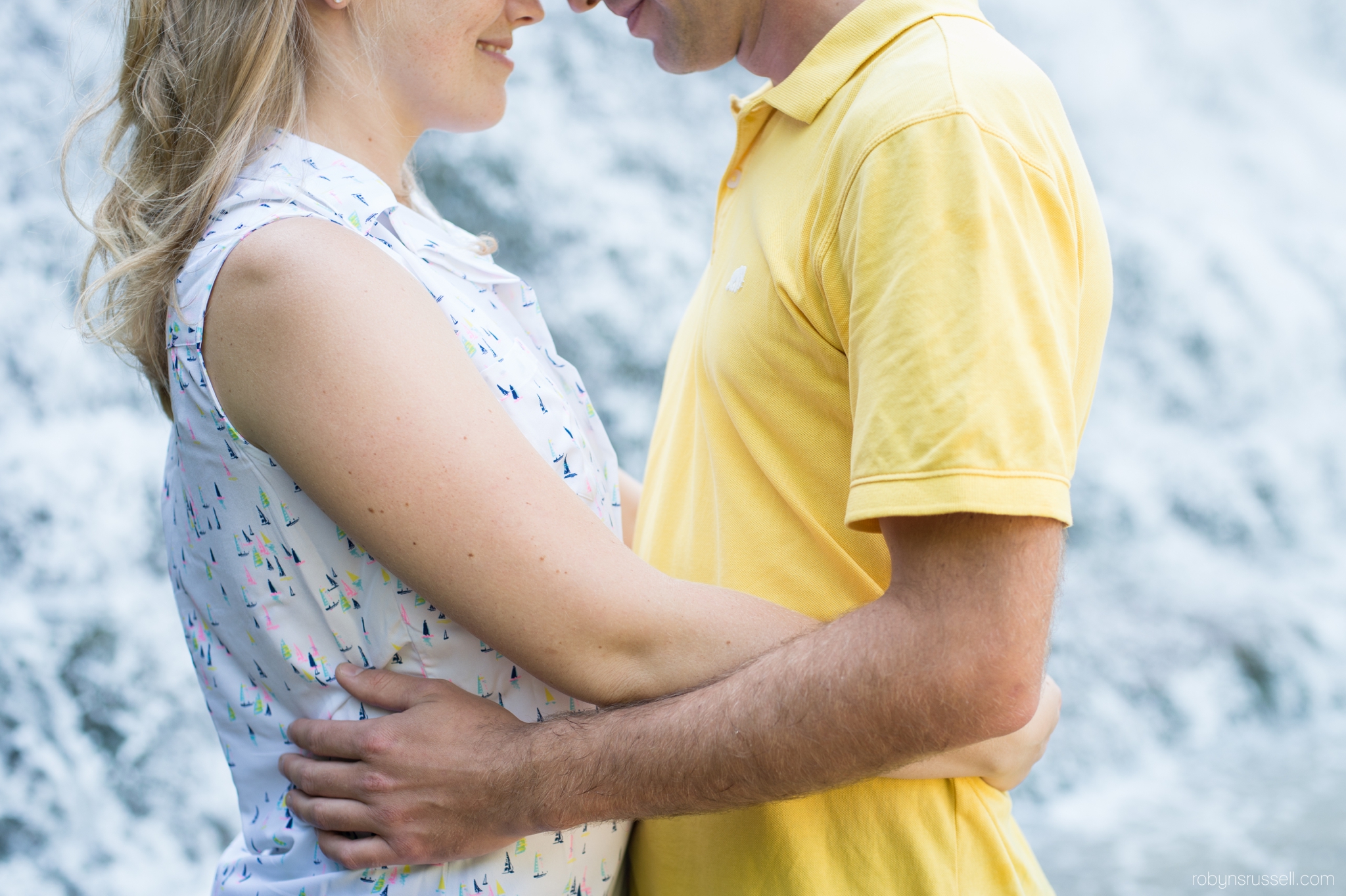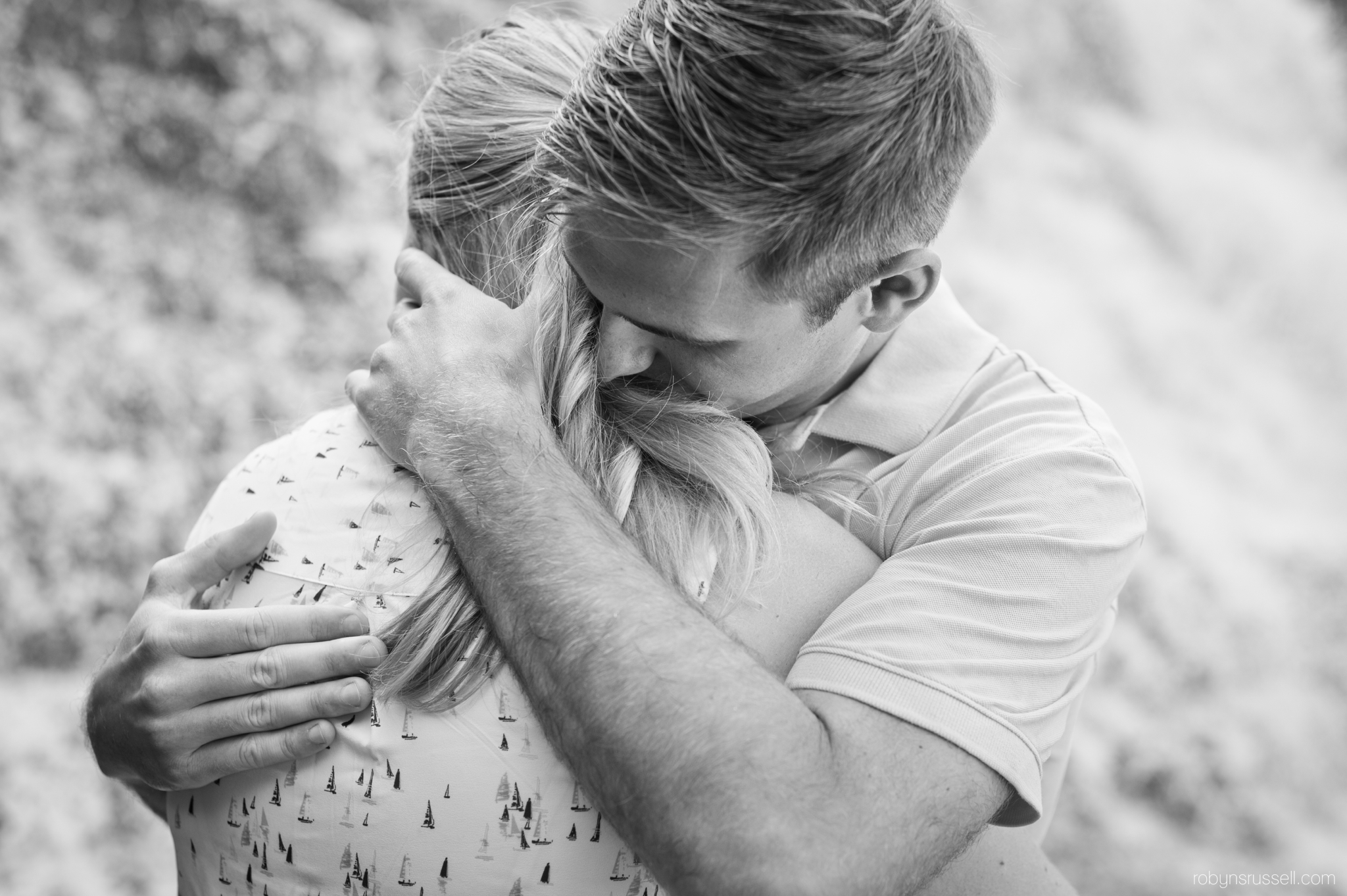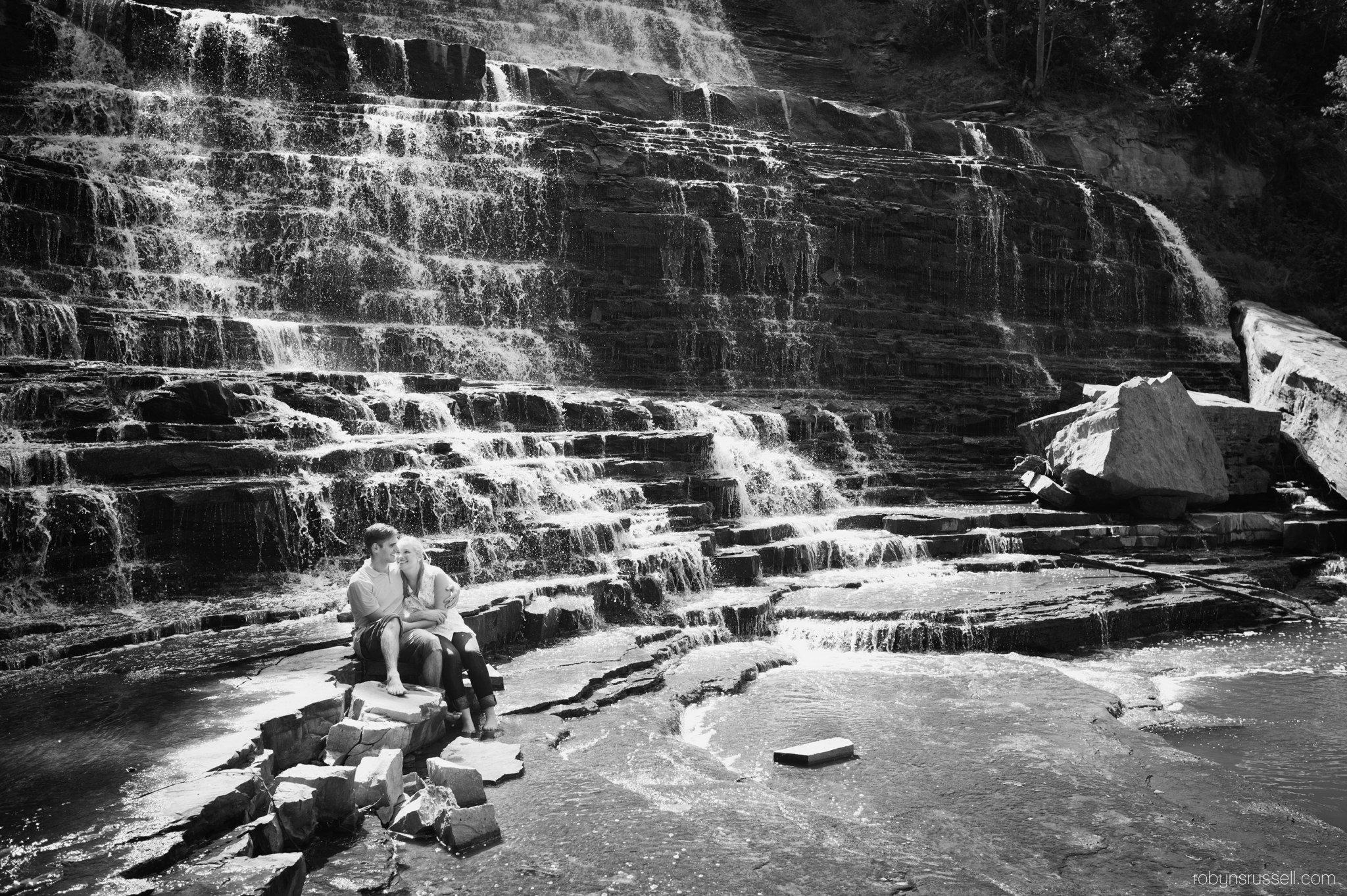 We decided to finish off the engagement session on the other side of the Falls — you don't have to go far to find some lovely spots amidst the warm afternoon light. And my goodness, aren't they just the sweetest couple ever? Posting these photos makes me even more excited for their wedding at Kurtz Orchards in Niagara in just a few short days from now!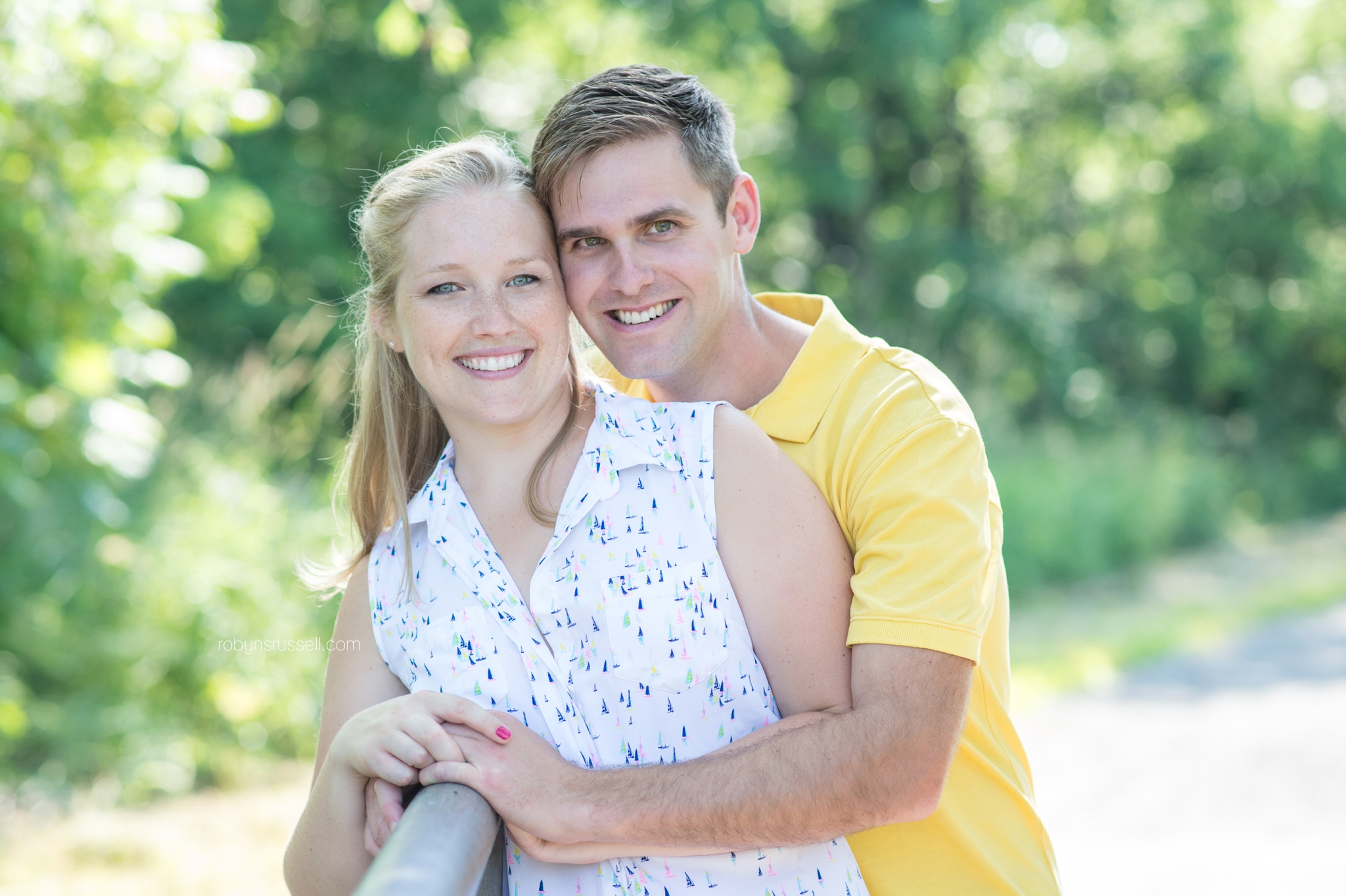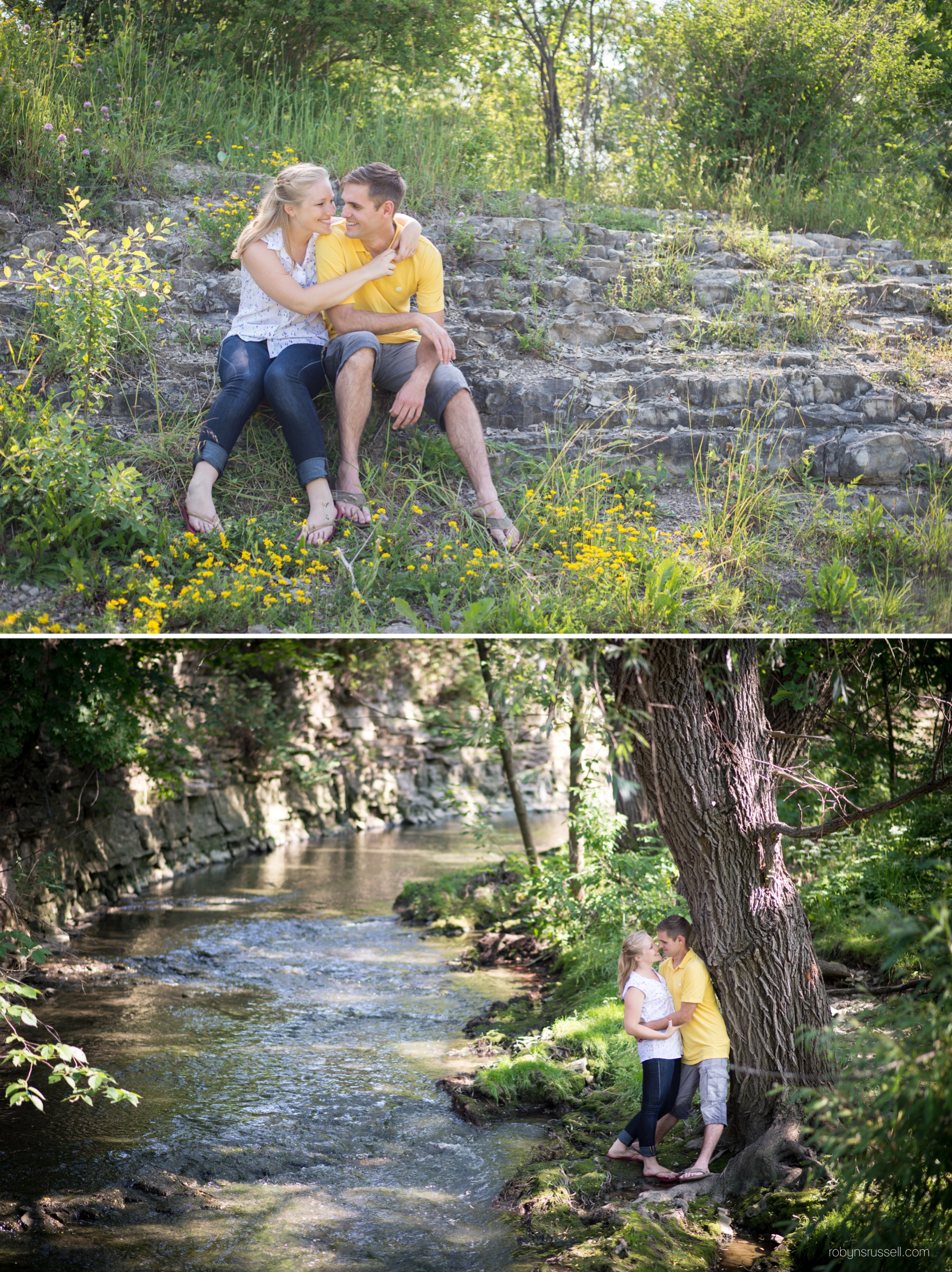 Emily and Joel – I am simply excited for you. Excited for your journey. Excited for your big day. Excited to watch you exchange your vows. Excited for love. Your love is something wonderful. And I'm so honoured that I get to capture that for you. See you soon! Lots of love, Robyn xo