This is a first for me. And I want the photos to tell their story, but I do need to speak a little about the day from my perspective first ;)
My cousin Candice from 360 Events and I were chatting one day about how cool it would be to plan a surprise wedding proposal. So, we created a contest and put it out to the world back in May – and Evan answered the call. Evan's words were so sweet, we knew we wanted to get involved, especially because we also happen to know Evan and Lily extremely well. In fact, Evan and Lily were the perfect candidates! So with that in mind, Candice and Evan got to work planning the perfect proposal that I was going to document from start to finish. And it included not just one big surprise, but several … read on!!
The morning of, Candice and I (along with Candice's sister Tenille and dear friend Nishi) went to Brockamour Manor in Niagara to set up a beautiful picnic on the property for Evan and Lily. We got there early to scout out the best location and got to work setting up their gorgeous spread.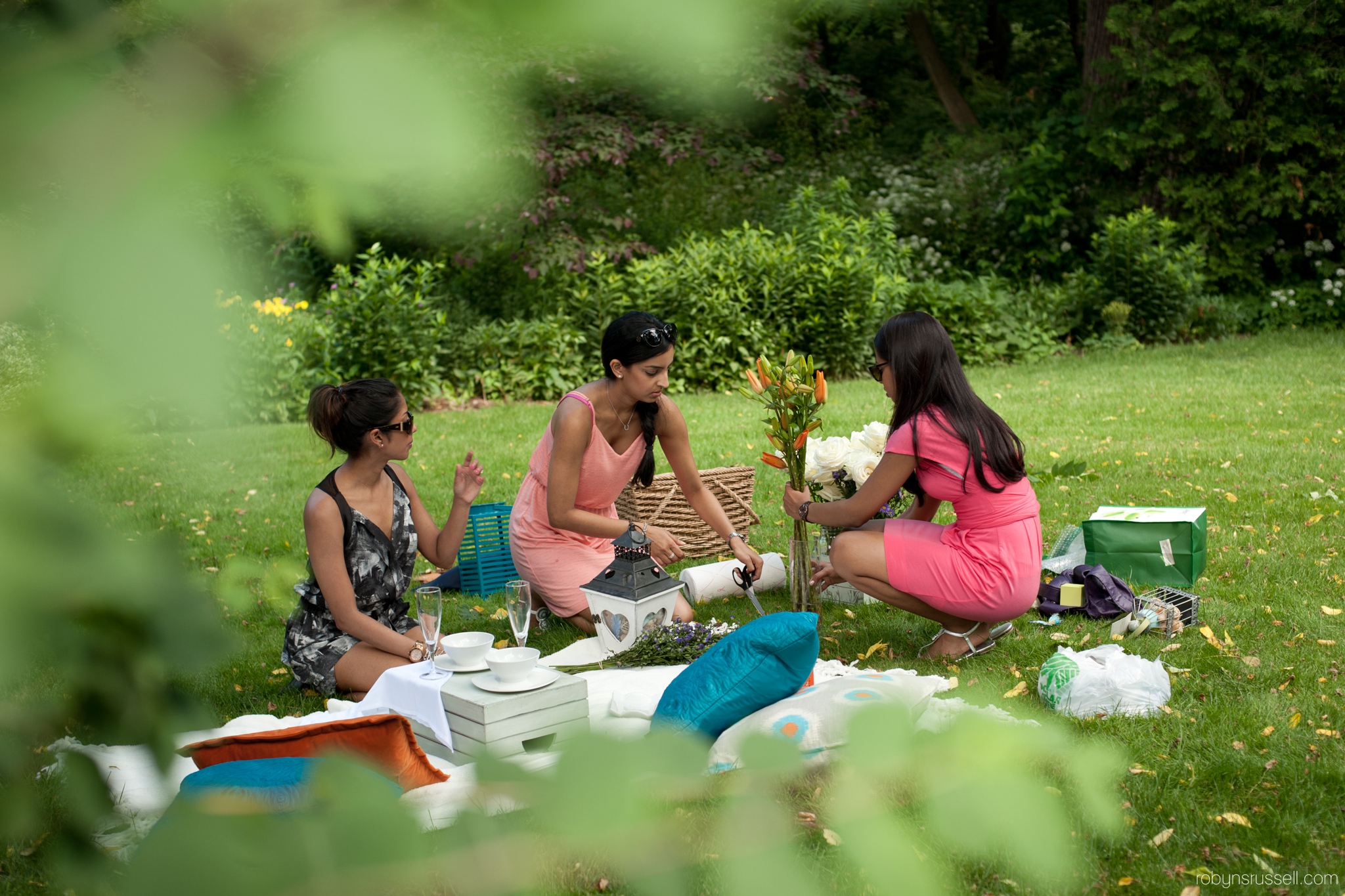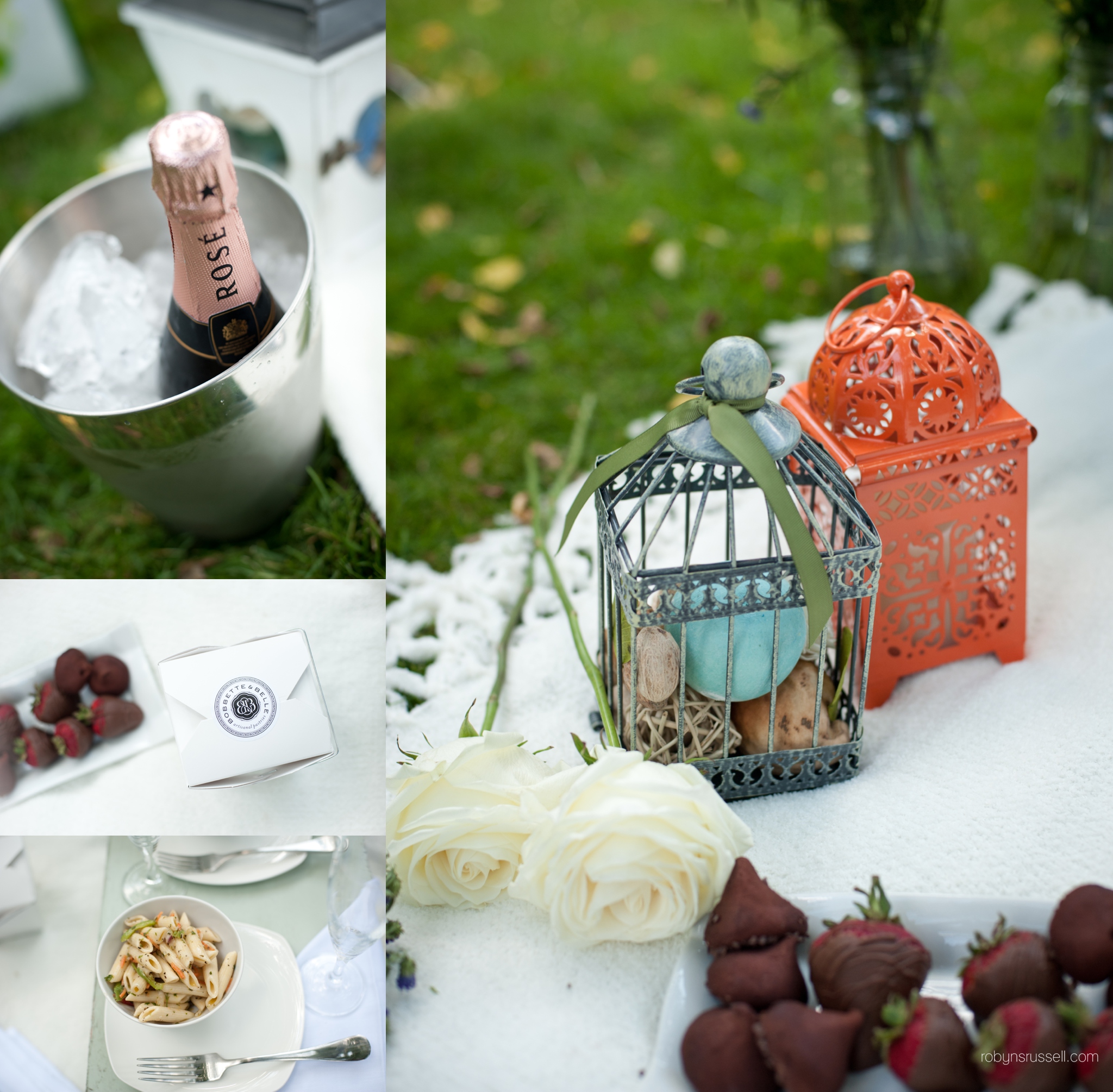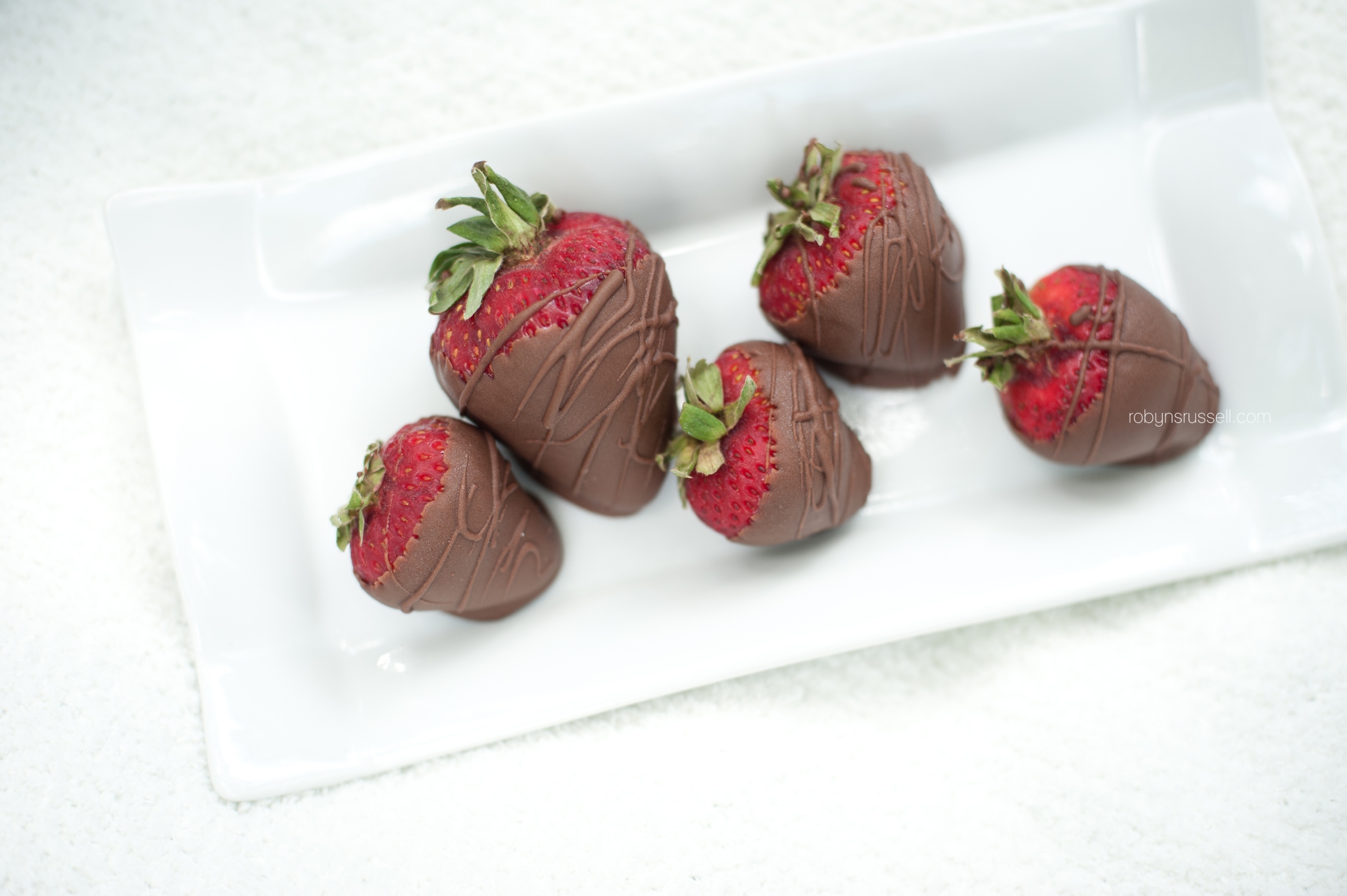 Girls, you did a fabulous job setting up! Candice, those strawberries and chocolate marshmallows from Bobbette and Belle were delicious, I will admit, I drooled a little when I first saw them ;) #truestory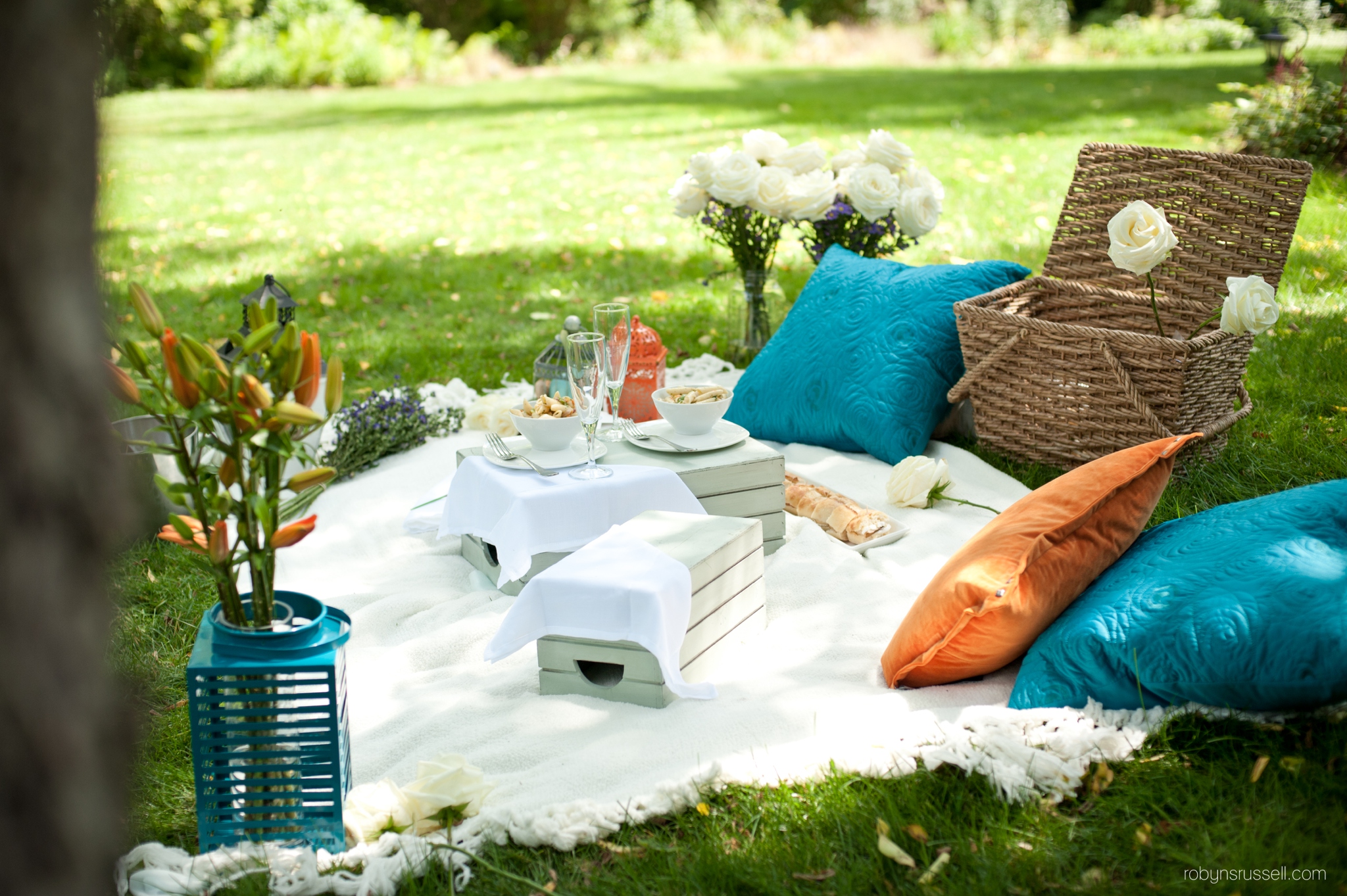 Evan and Lily arrived just minutes after we were done setting up. The four of us rushed upstairs to hide and take photos (the owner of the B&B was kind enough to let us use her bedroom as it had the best view of the action taking place). I shot through her screened bedroom window (thank god for professional cameras that can shoot through screens without an issue).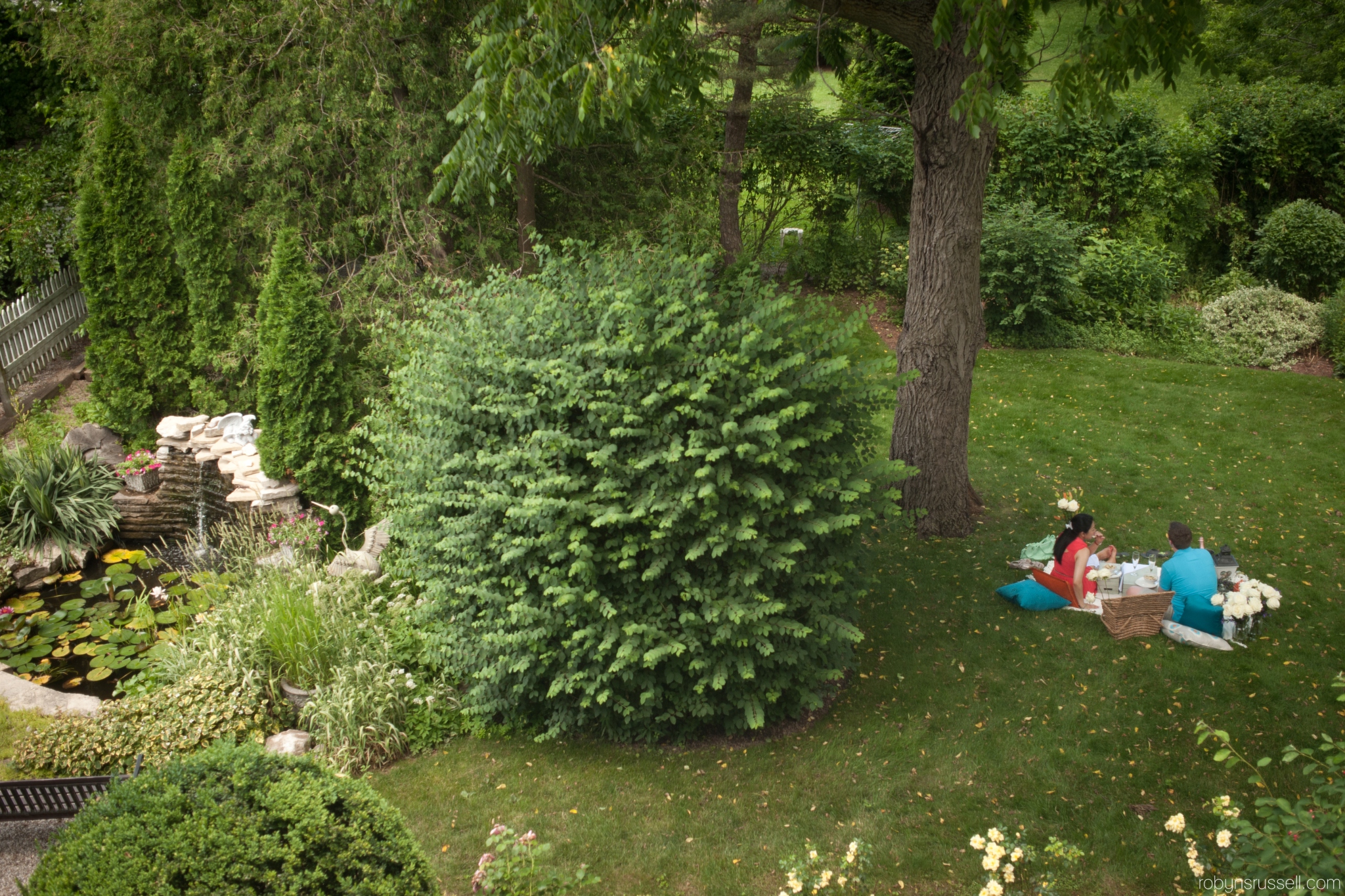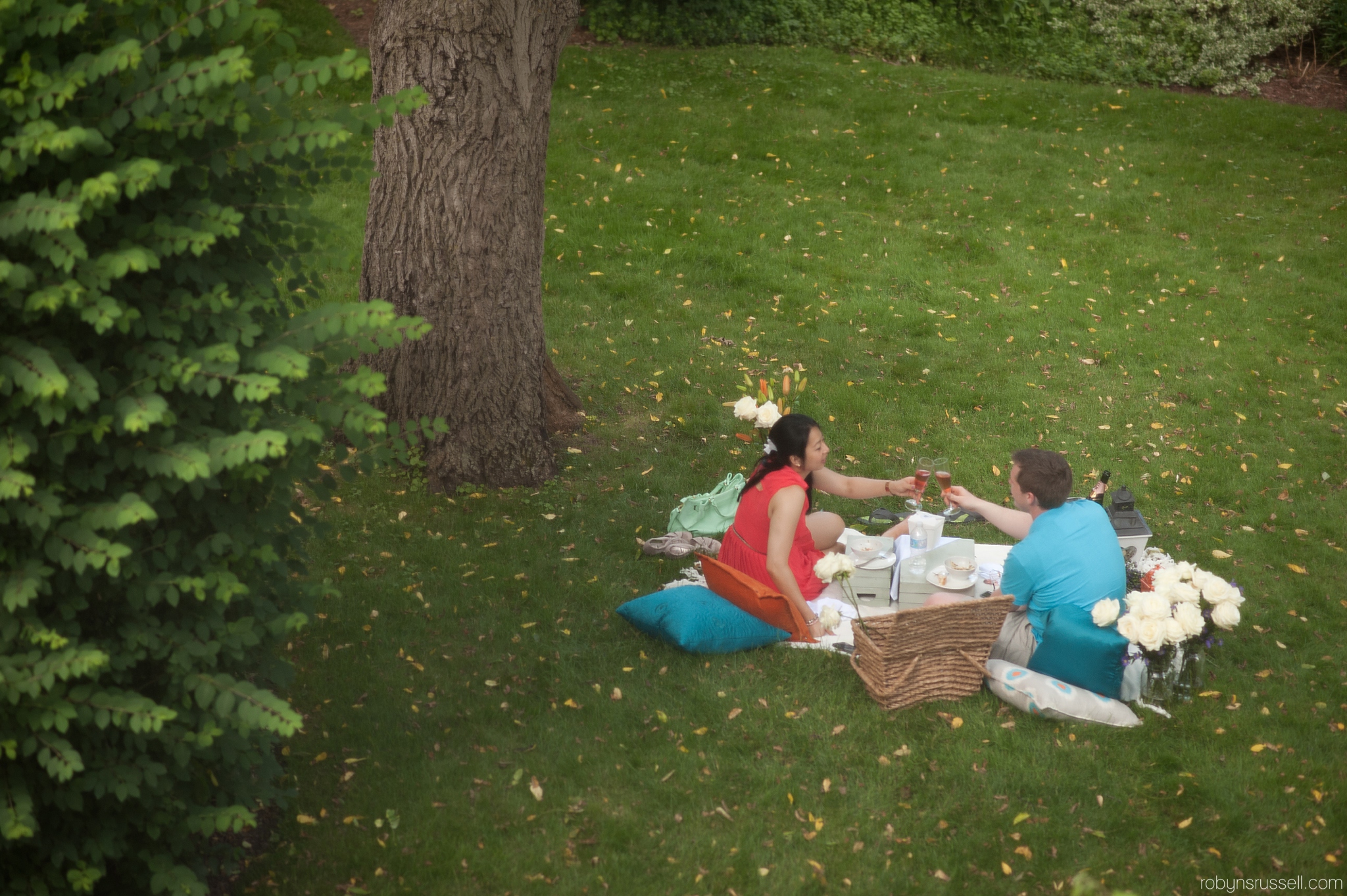 I was so paranoid about whether Lily would hear my shutter. It was really quiet on the property, but it had an echo on the grounds, so I was worried I'd give it away. Luckily, Evan had music playing, delicious food, and great conversation to keep Lily from suspecting anything but I'm sure he was nervous. Wait, I take that back. I know he was super nervous. I was there … I saw the whole thing go down! ;) At one point, we weren't sure what was happening as it felt like an eternity up there spying errrr watching them enjoy one another as we scarfed down yummy brie sandwiches that Candice had for us! The pear mixed with the brie was a nice touch Candice .. too bad I'm super allegic hahah!
Then … the magic happened. "Ho Hey" by the Lumineers starrted playing. The words, I belong with you, you belong with me, you're my sweetheart were sung and we just knew this had to be it. In fact, we all said, "this is the perfect song … EVAN!!! DO IT" (to ourselves of course) but then we saw "the" queue. Candice hid the ring in a lantern, so we knew once Lily reached for it – that it was game time.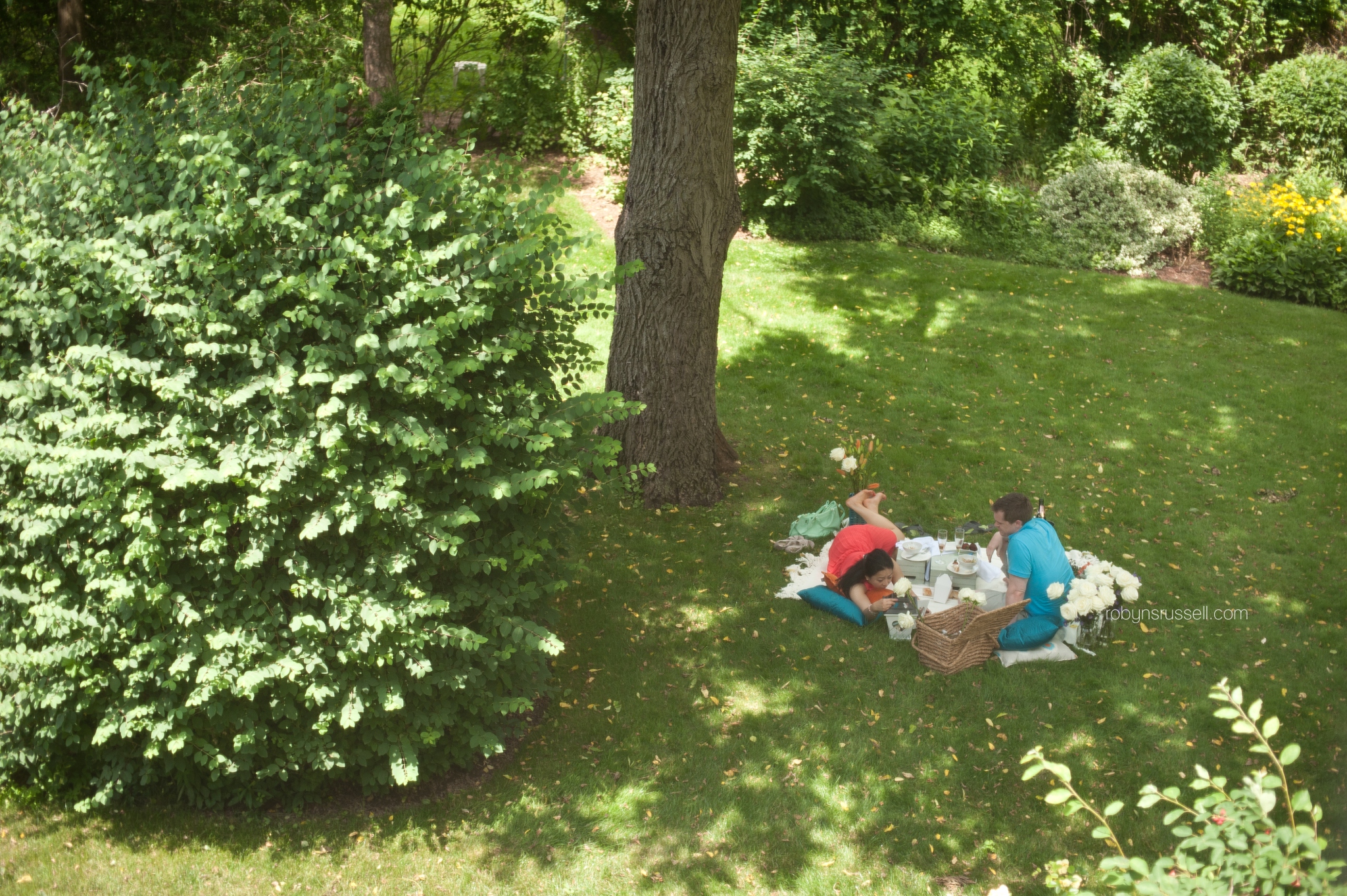 No words… just love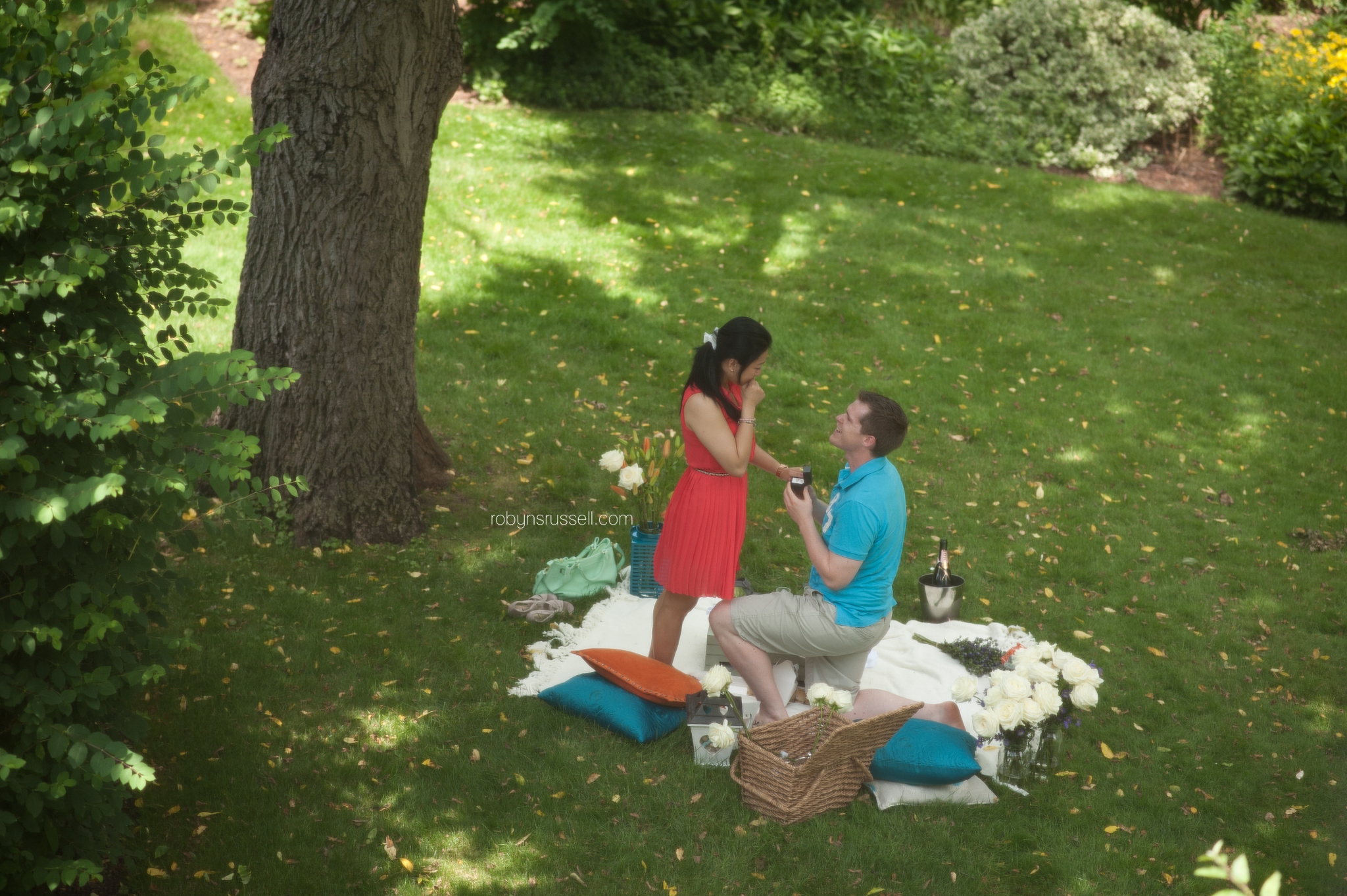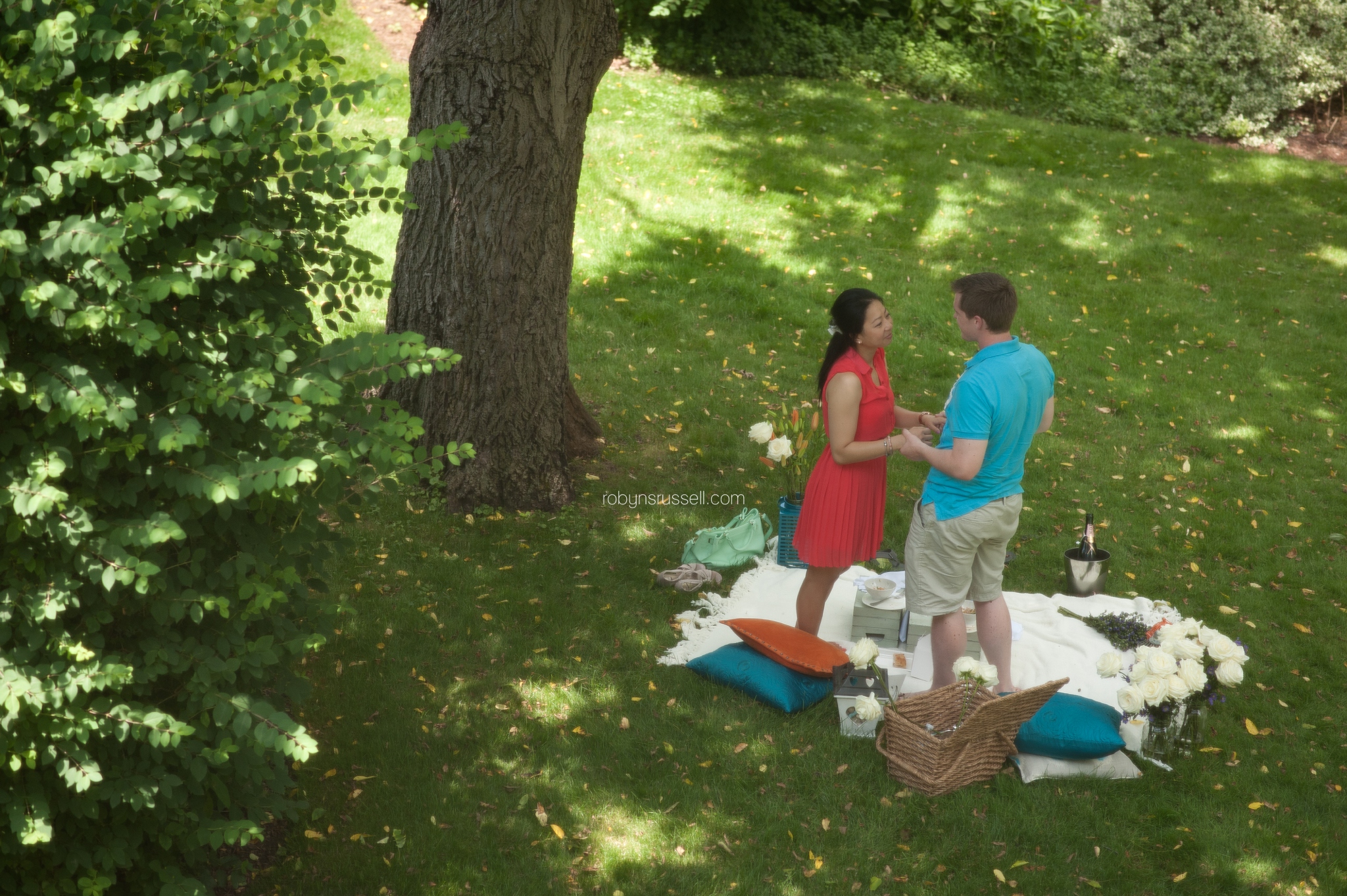 At this point, we were all crying. It was such an emotional experience to watch let alone capture. And believe me, with my line of work, I see a lot! But the fun wasn't over yet … Lily still had another big surprise waiting. You see, our dear Tenille has been away in Ireland all year as she's finishing medical school. Yeah, no biggie right ;) Well, Lily hadn't seen Tenille since she got back in the middle of June, so Evan thought it would be extra fun to surprise her. We didn't exactly know how to surprise Lily so Tenille called her to ask what she was doing for her birthday. It was pretty funny watching Tenille and Nishi panic on the phone. It's clear they aren't put on the spot very much!! Girls, once you have kids, all of that will change for you, believe me! ;)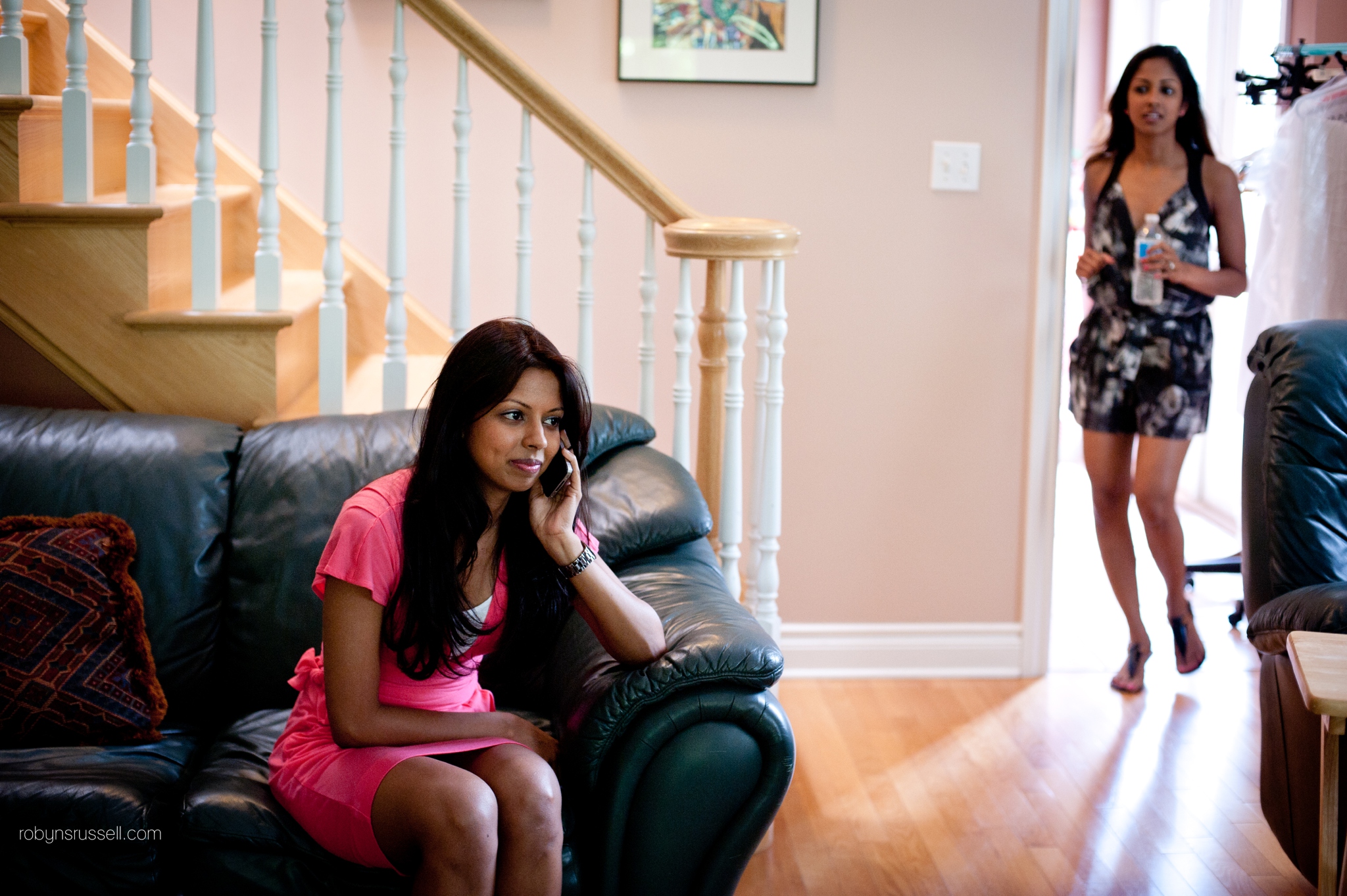 Tenille continued to talk to Lily as she walked outside to greet her. Yeah, this was a pretty special moment… I'll stop talking now ;)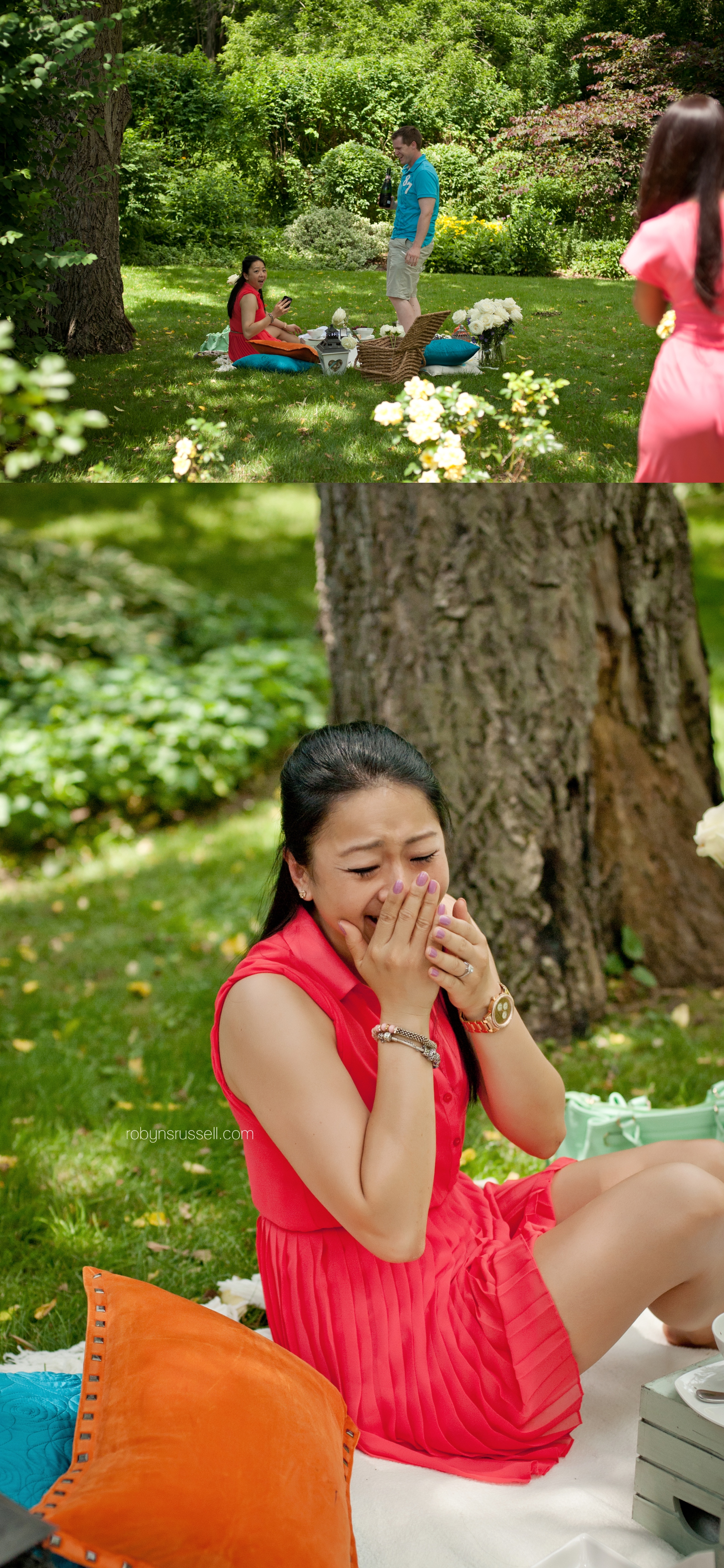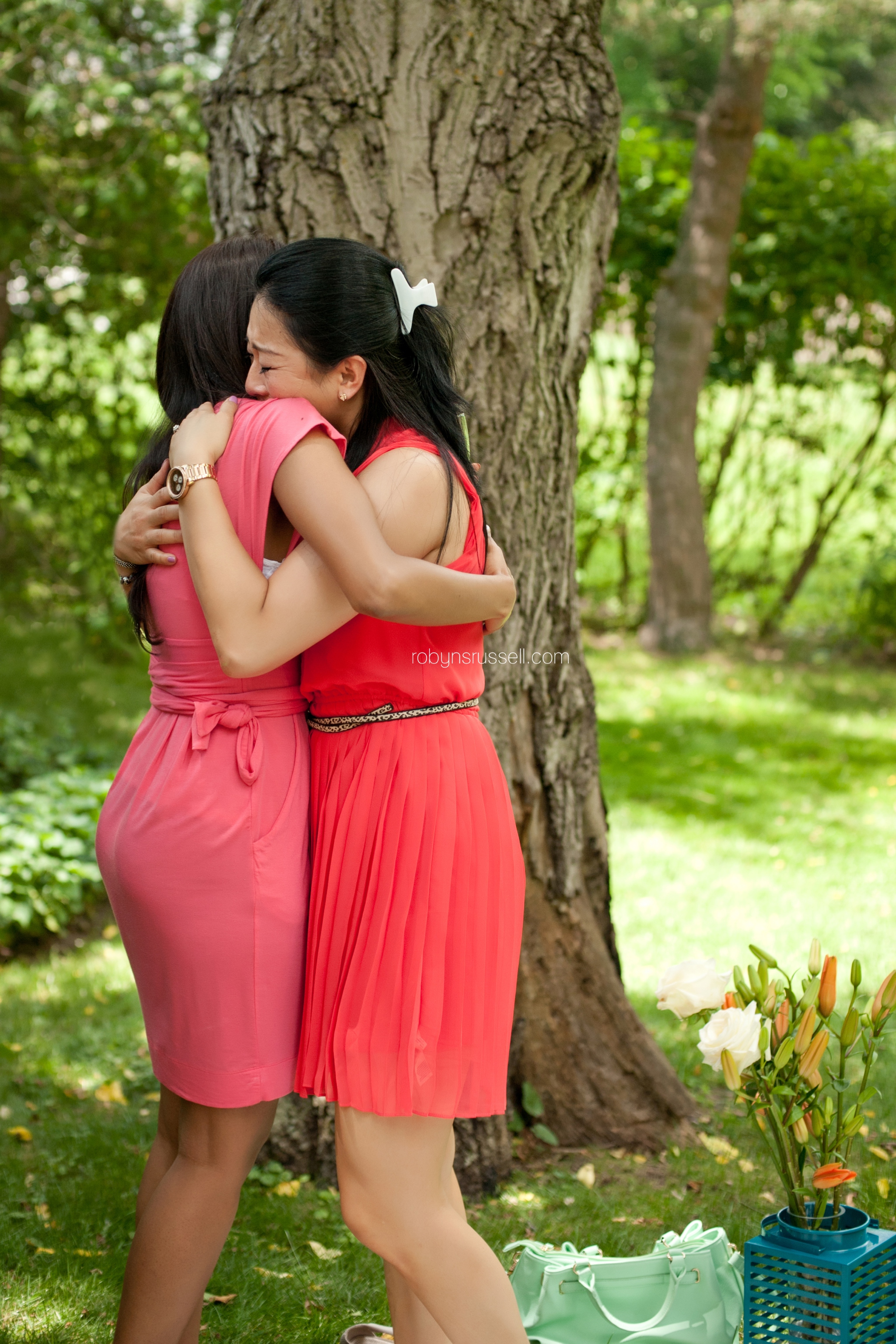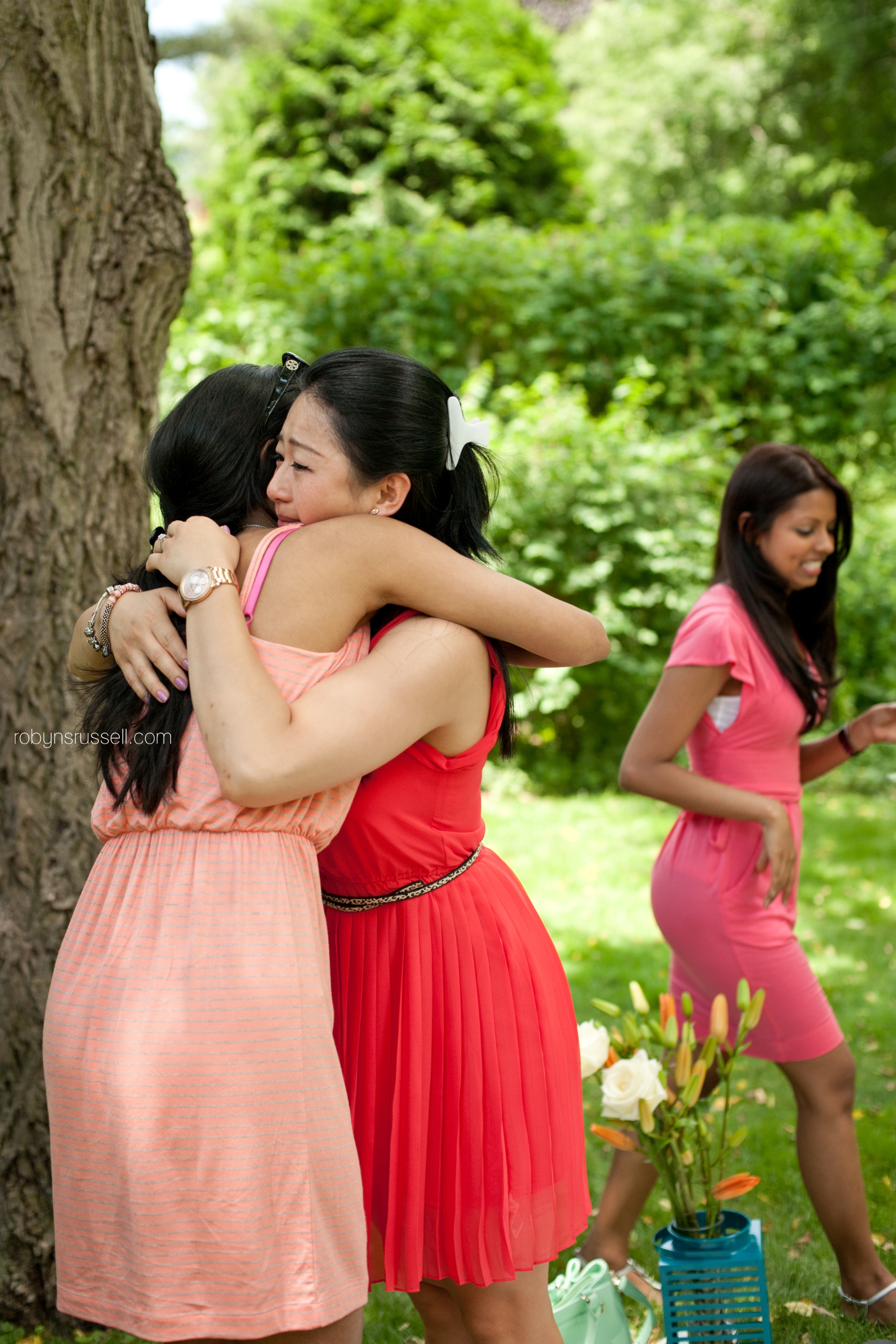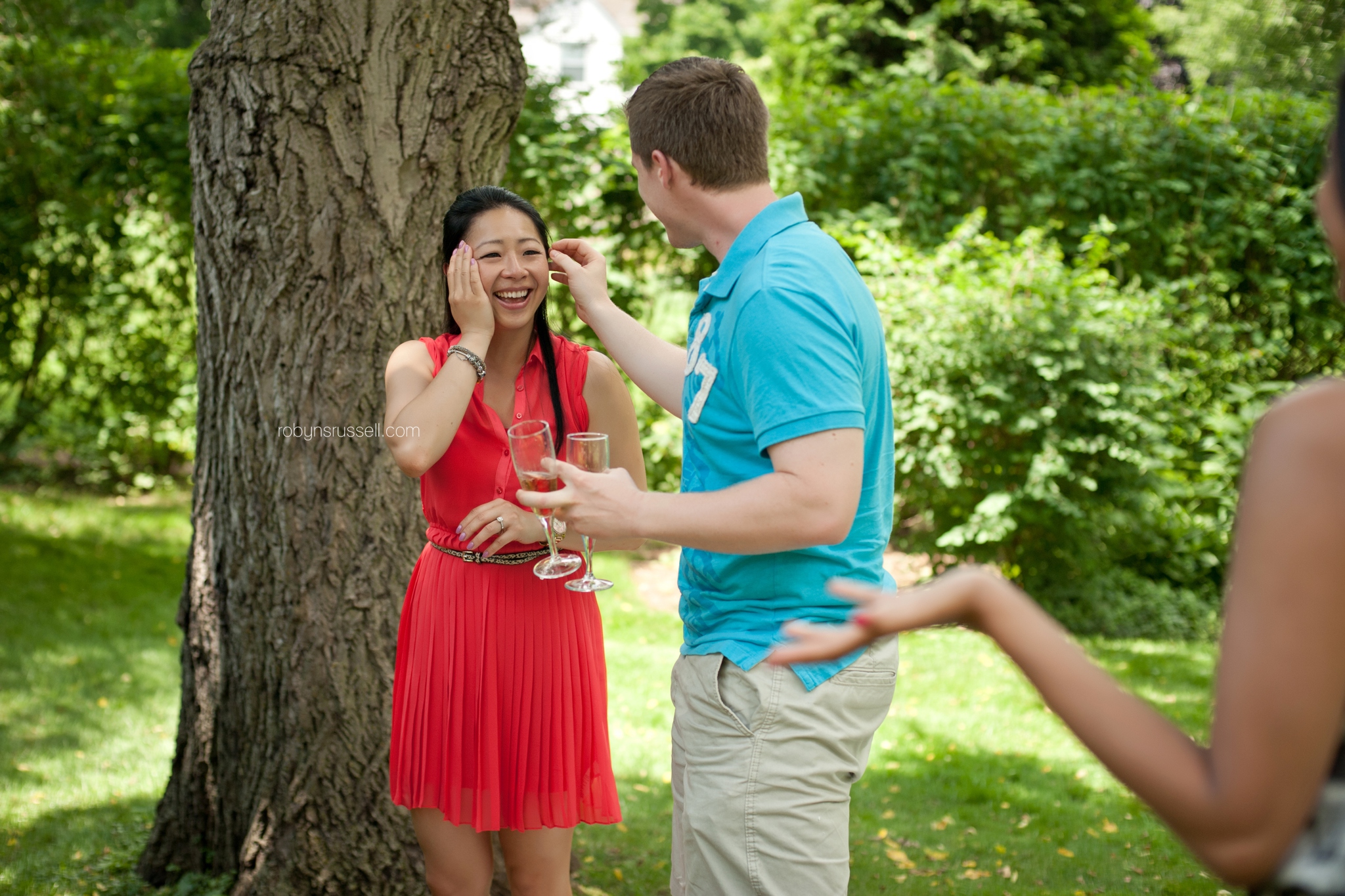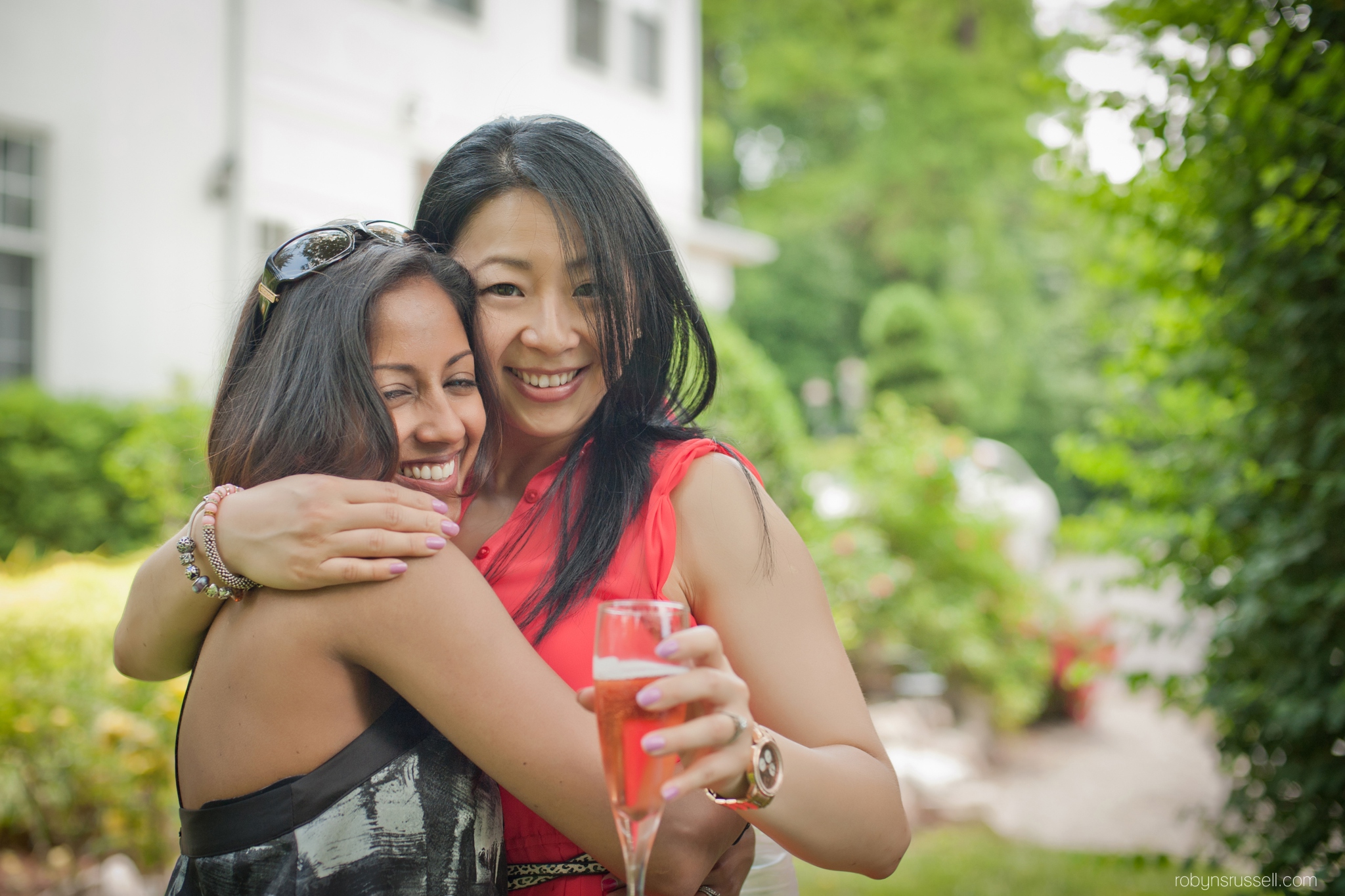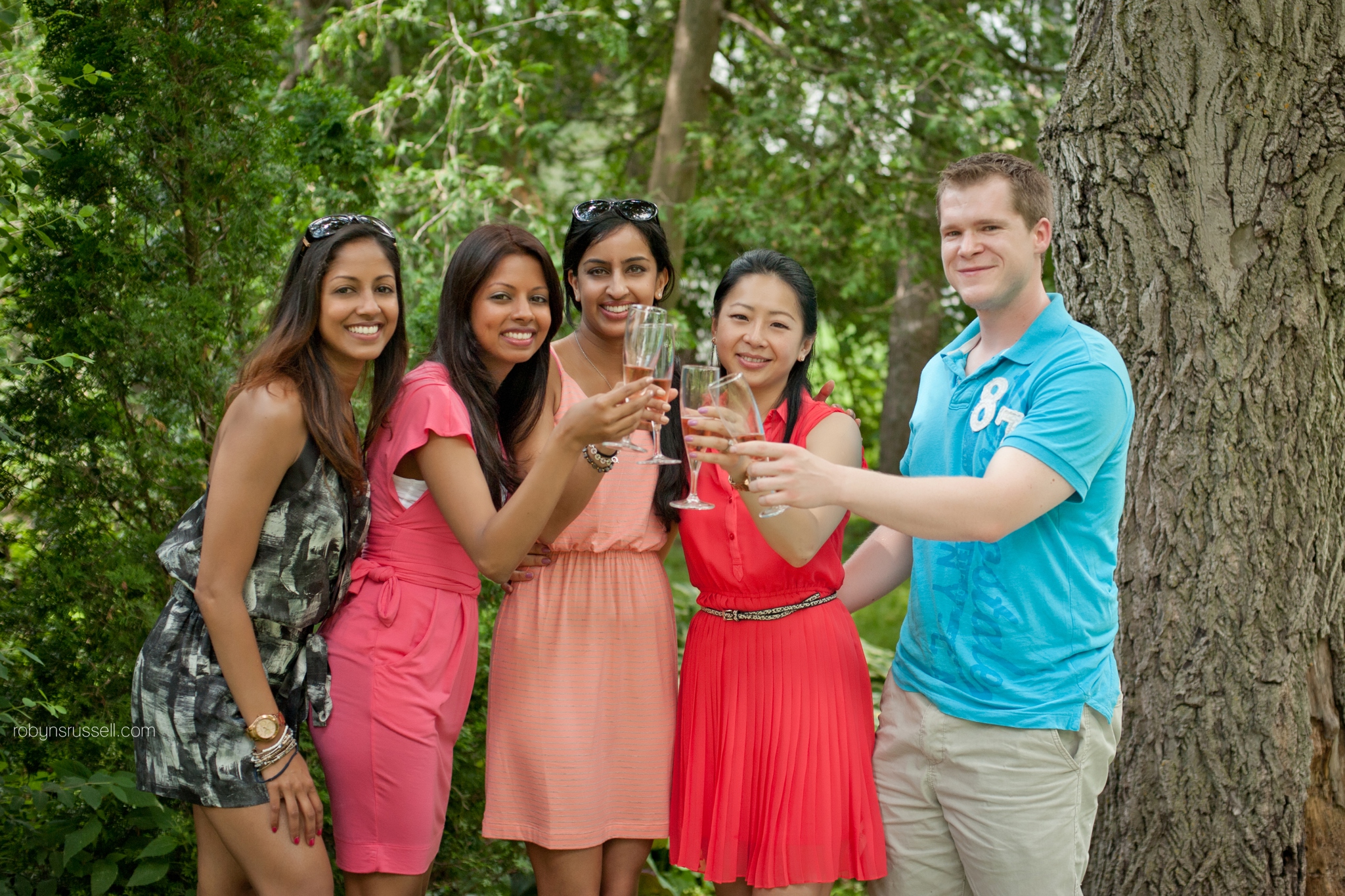 Pretty amazing right? Tears streaming. I couldn't even imagine the emotion Lily was feeling at that moment. Getting engaged. The ring. Seeing her dearest friends show up. Seeing me. And my camera. The ring. Putting two and two together, hehe! All I know is that we pulled it off and I couldn't be happier! Our covert mission was a success, even though we failed in the style department! Next time, we shall wear camouflage … even if it's pink! ;)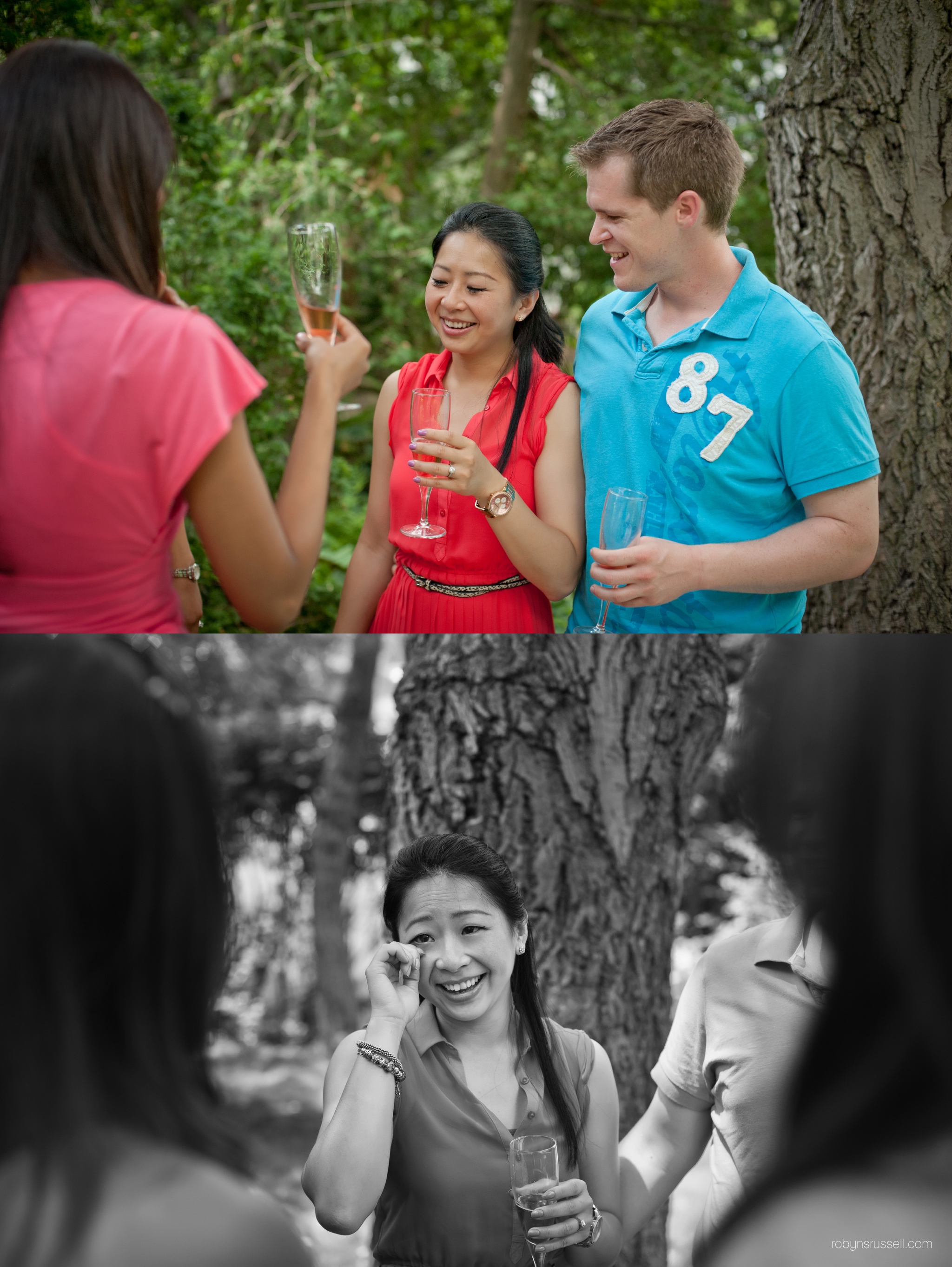 After a toast to the newly engaged Lily and Evan, the last surprise happened. An impromptu portrait session of the two lovebirds with yours truly. I didn't want to take them away from their day or their friends (or overwhelm them more), so we wandered around Brockamour for 5-10 minutes and took a few shots. Here's a highlight!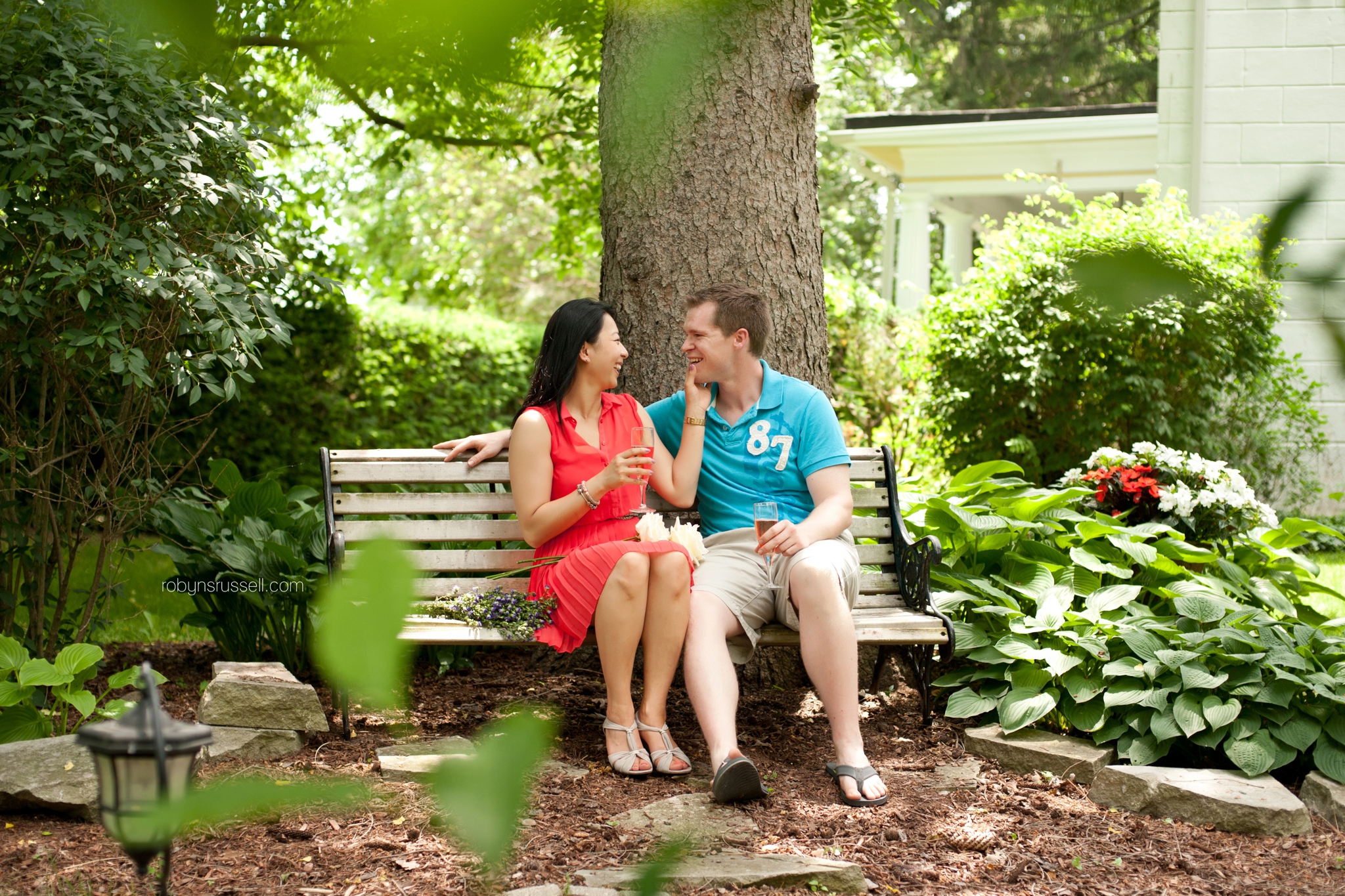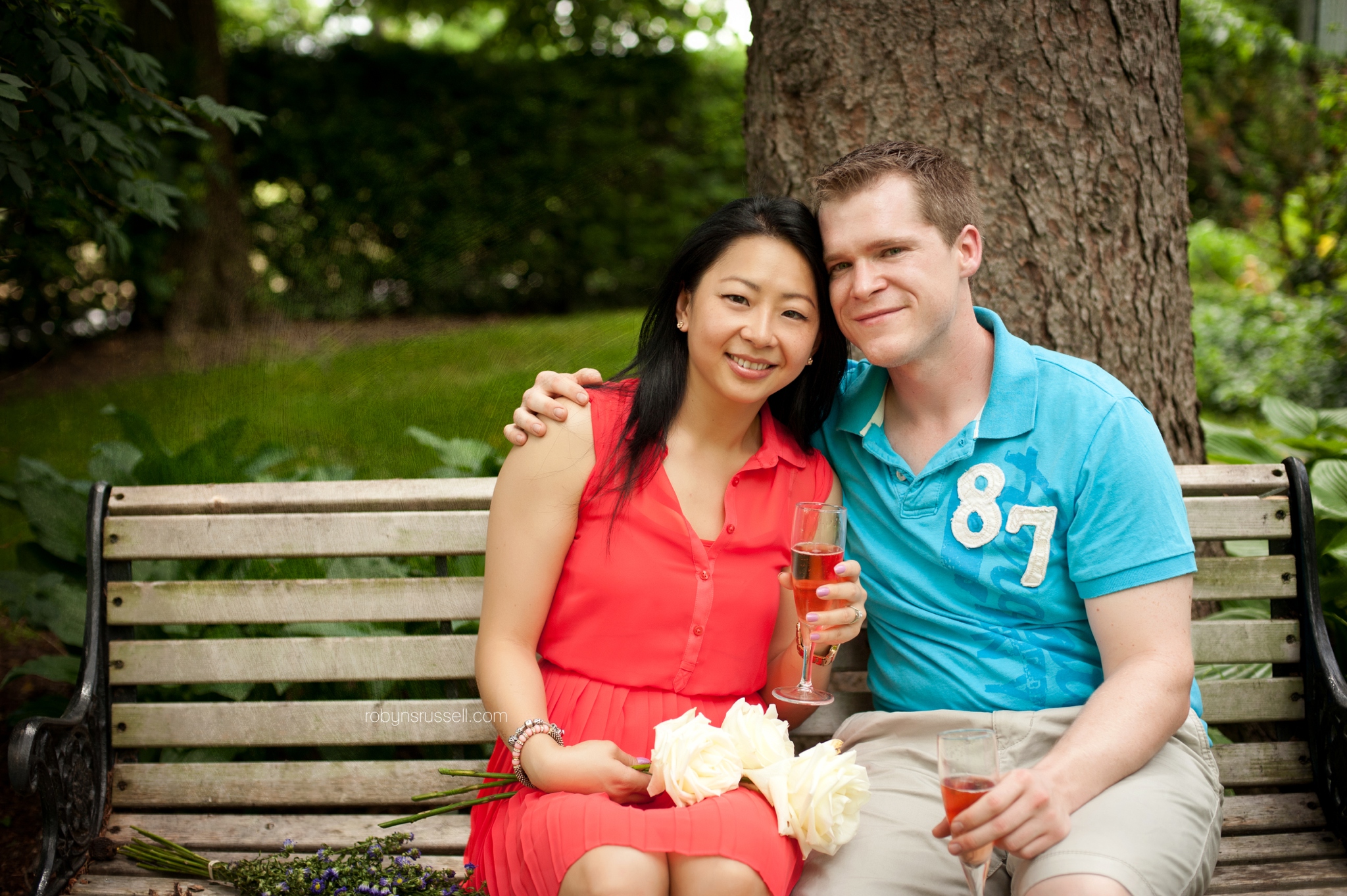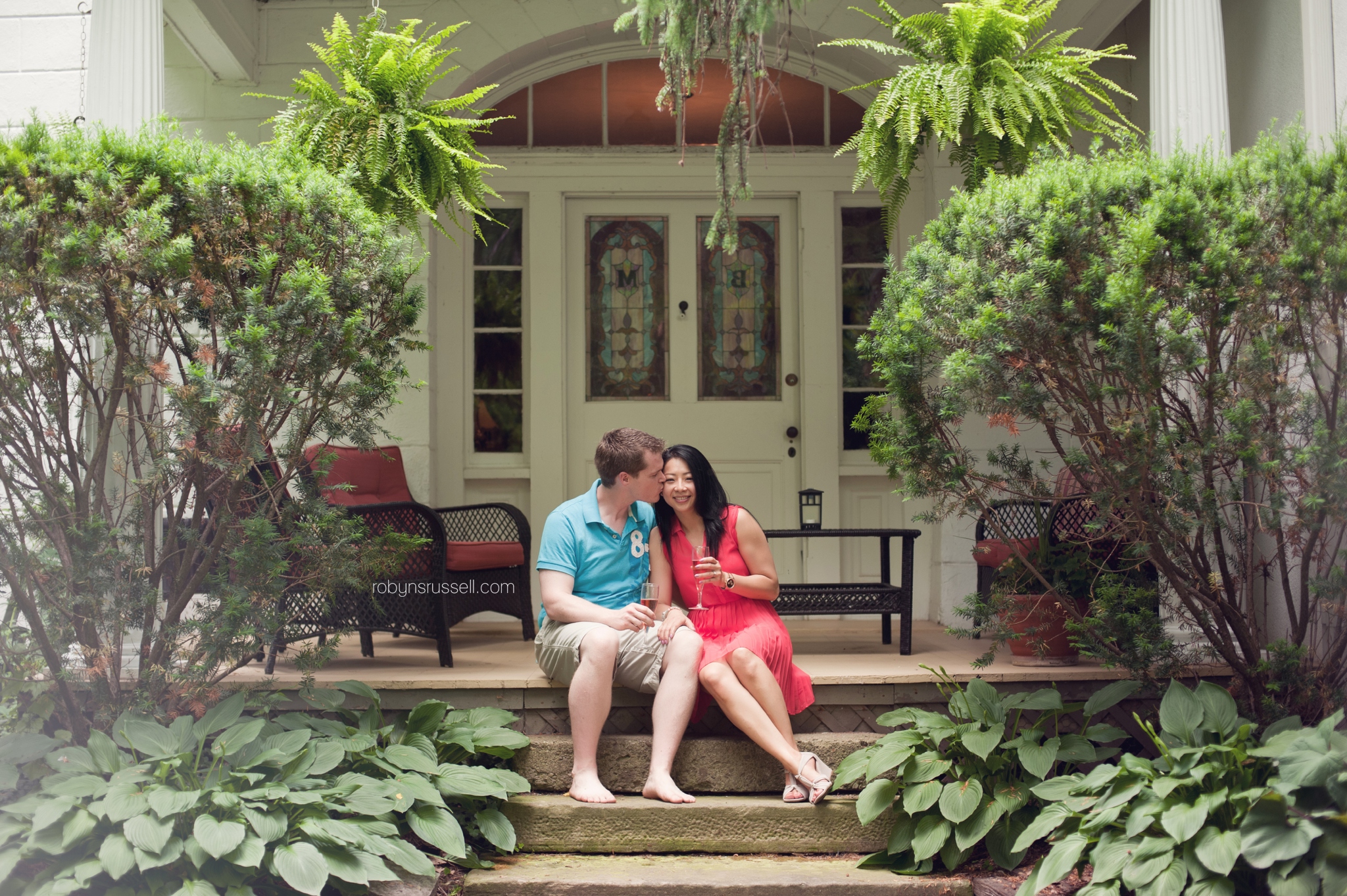 Love these two.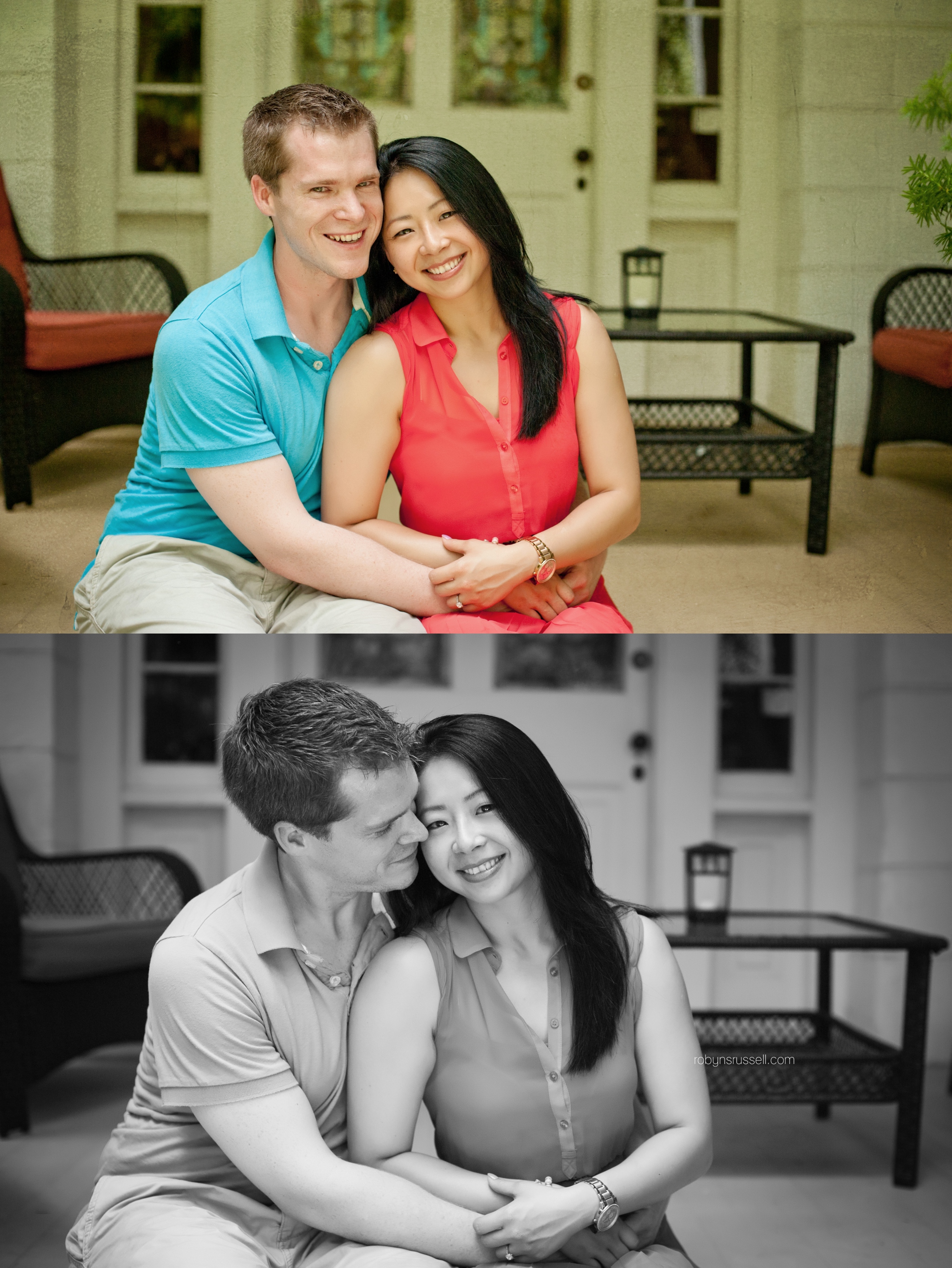 Heart full; bursting at the seams. My happy place.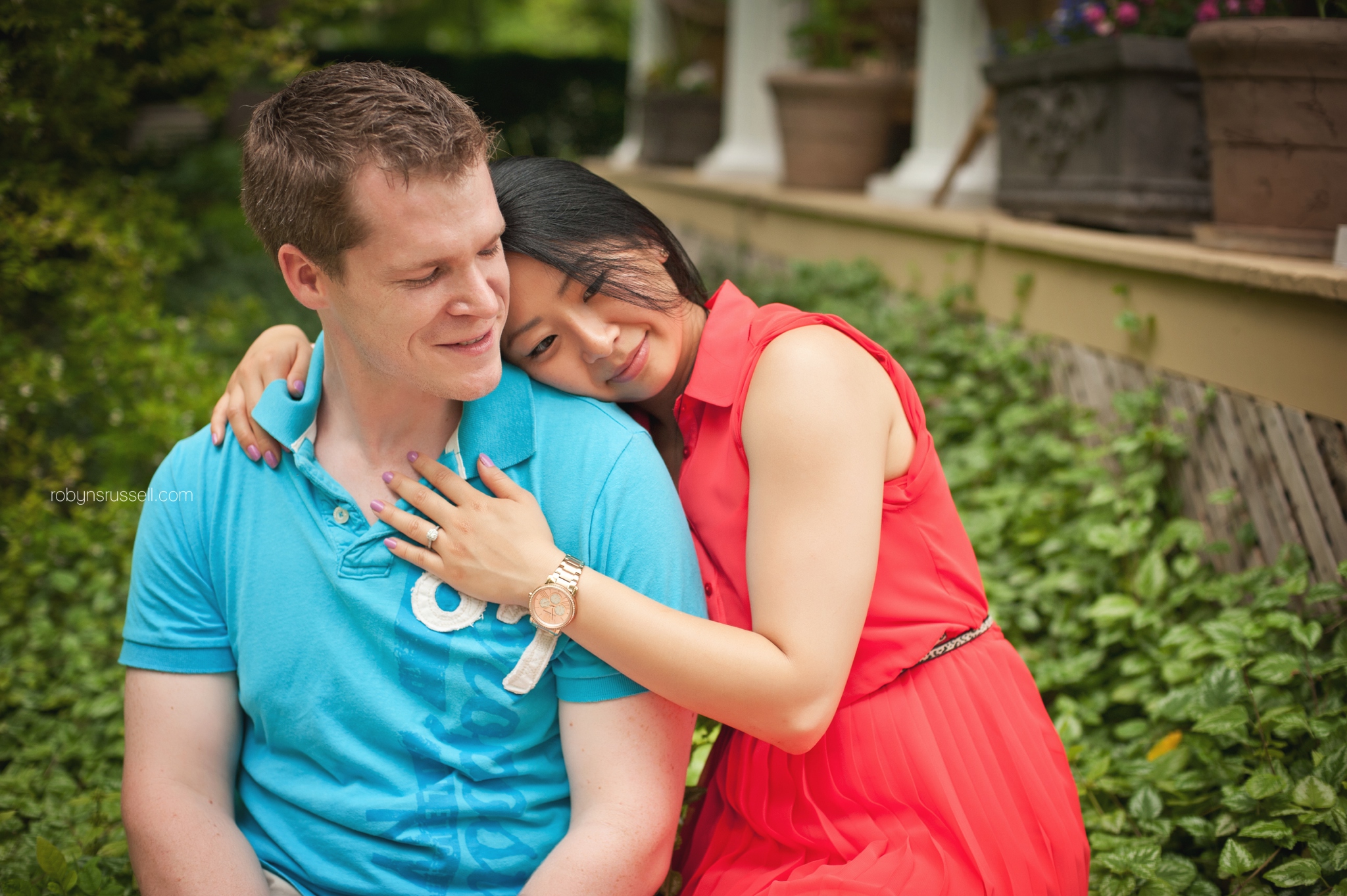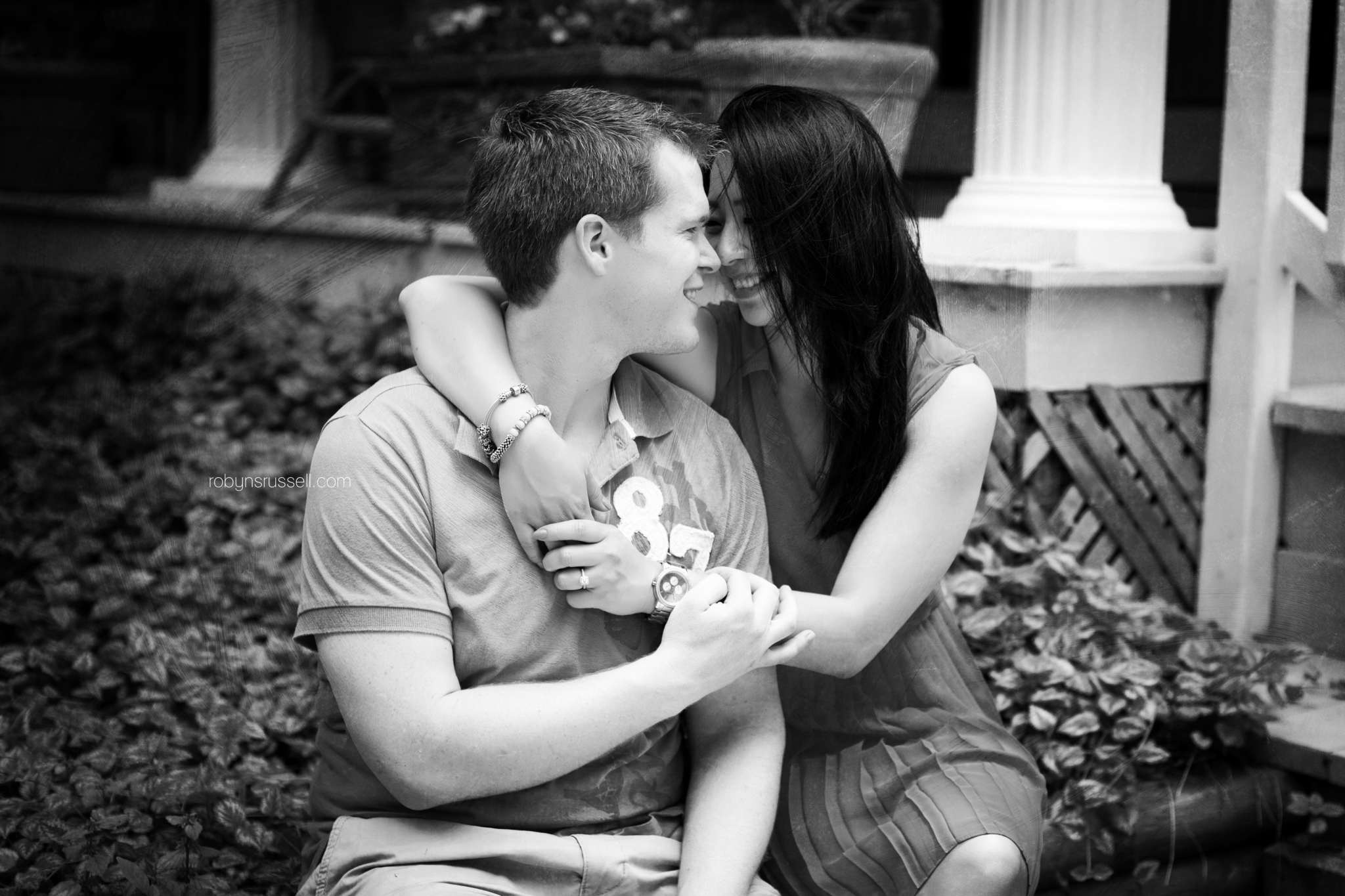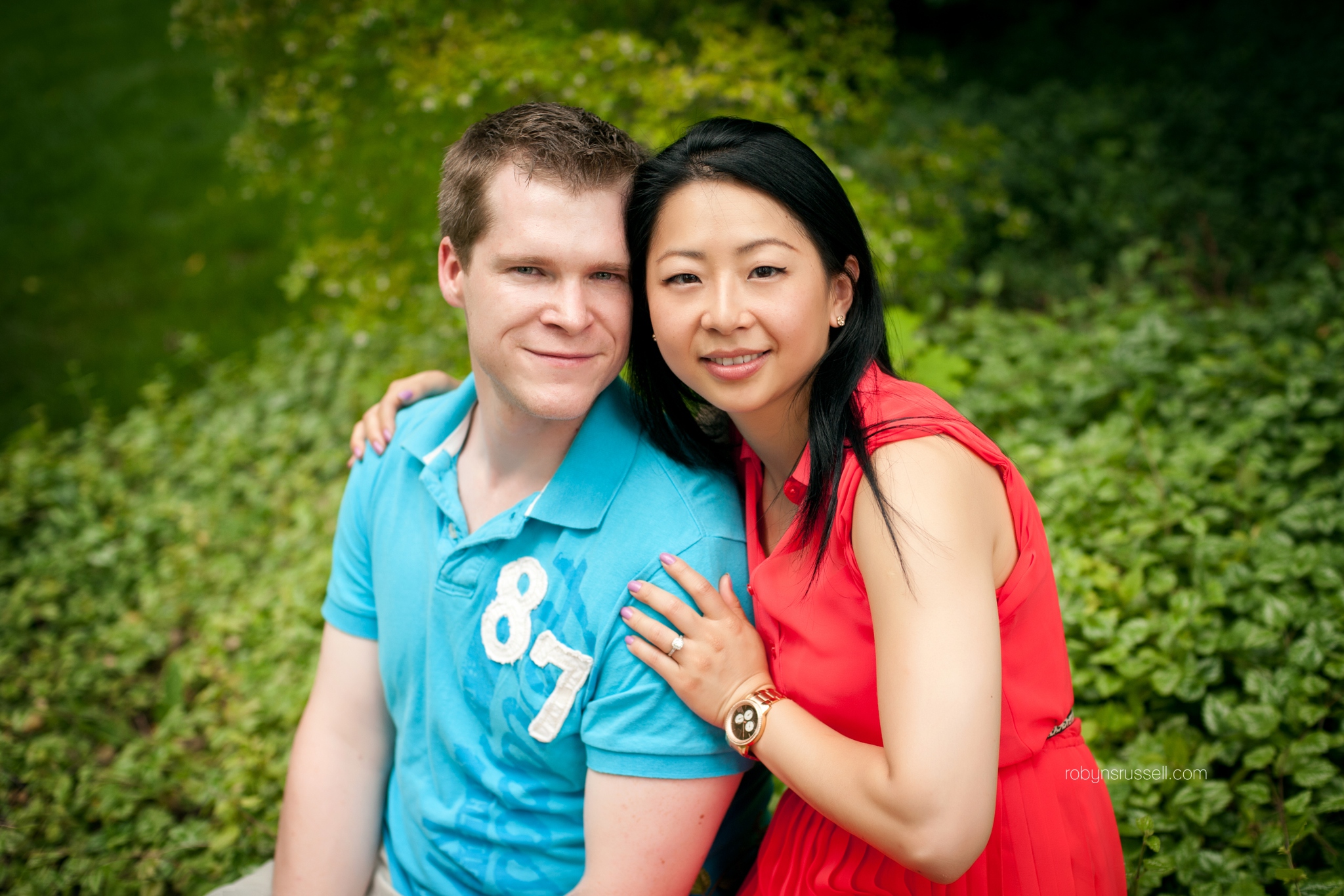 And of course… the ring!! The beautiful ring!! Good job Evan, it is beyond gorgeous! Yep, there's that drool again…. lol!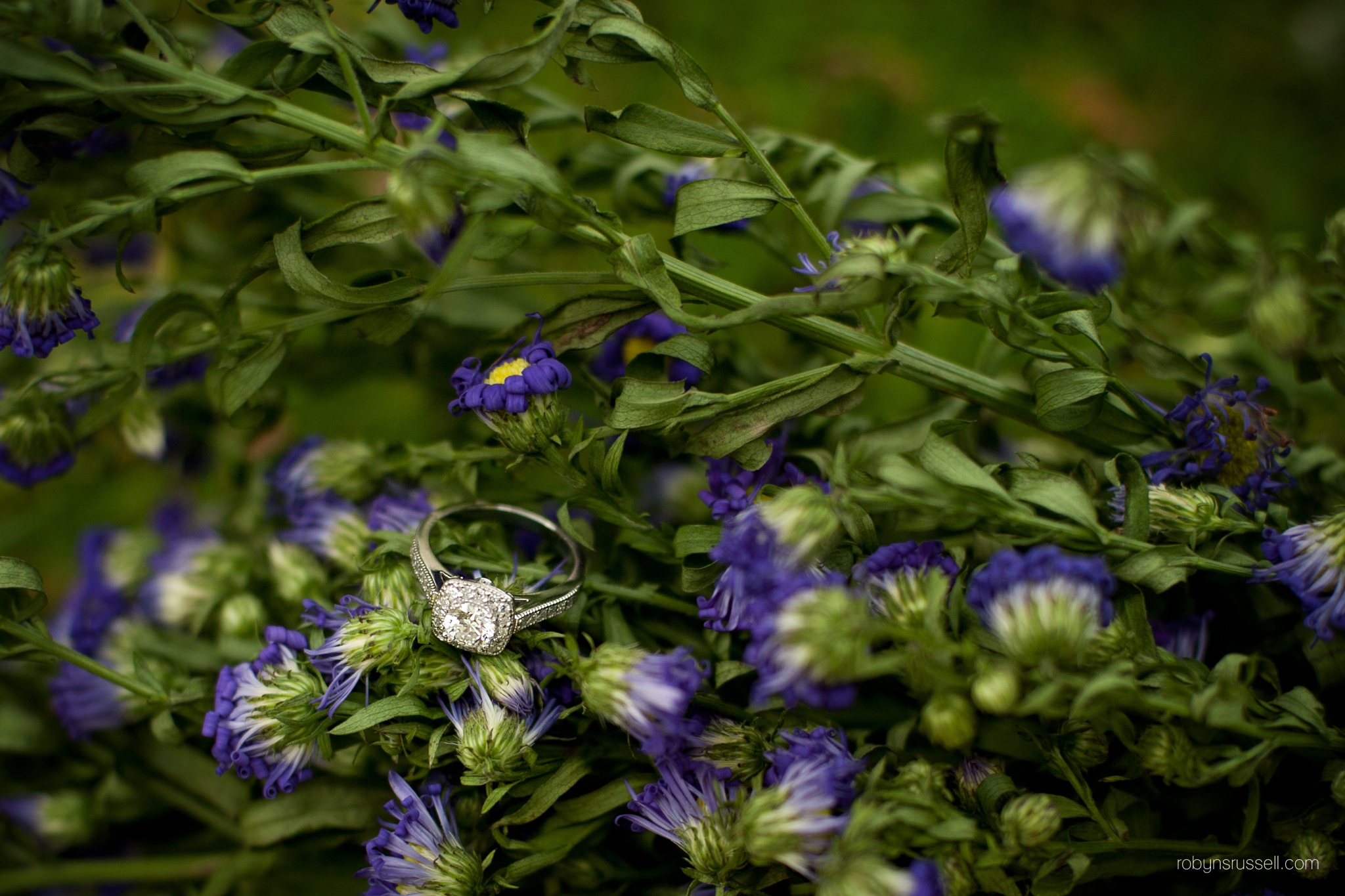 Evan, thank you for asking Candice and I to be a part of your special day and including Tenille and Nishi. I know it meant a lot to Lily. Lily, I hope your proposal was everything you dreamed of and more. It was truly an honour and a pleasure; I cannot wait to see all of your wedding details come to life as you start planning your big day! In the meantime, enjoy this special stage in your lives. Robyn xo