Well, this blog post is long overdue. Long overdue. I'm going to let the photos speak for themselves but I will say it was an absolutely amazing time witnessing Candice and Kris exchange their vows in Ocho Rios, Jamaica. So many memories. So many amazing people. Let's begin, shall we.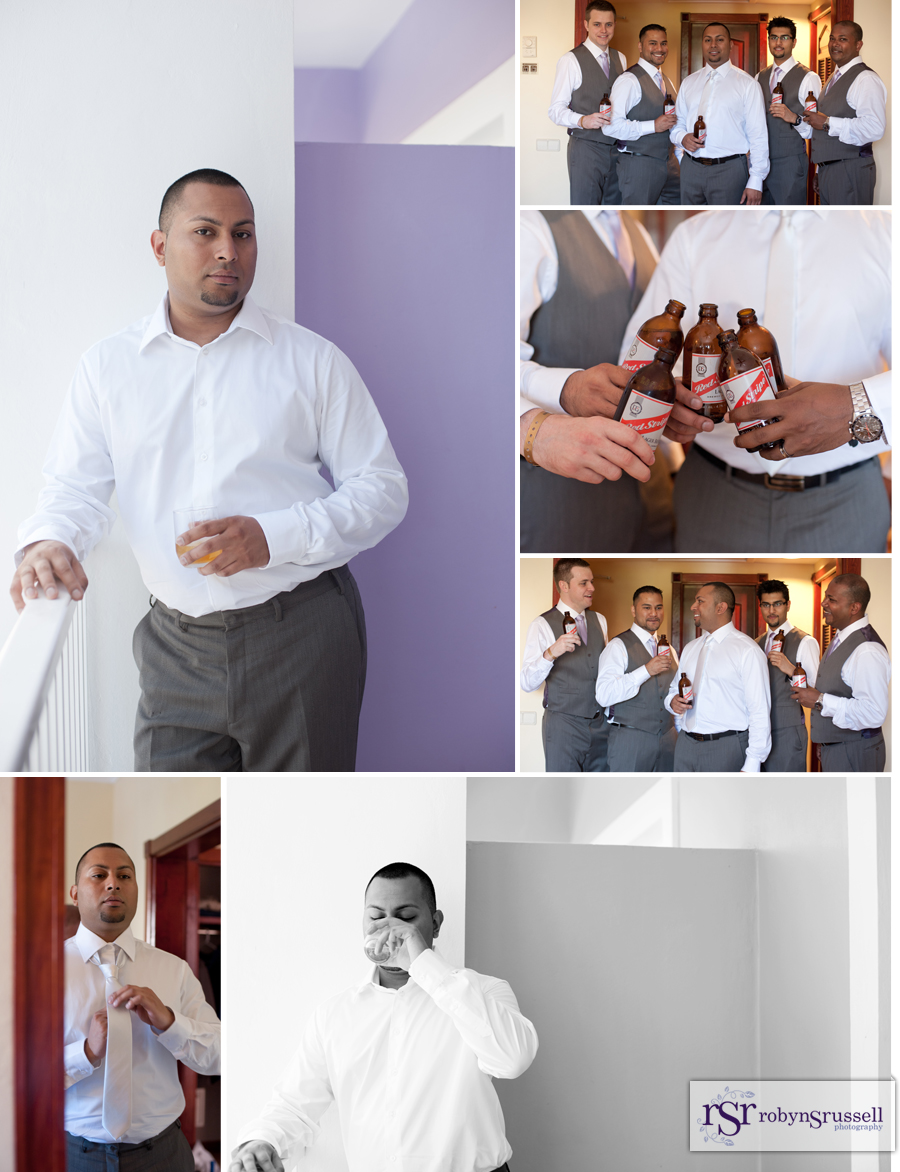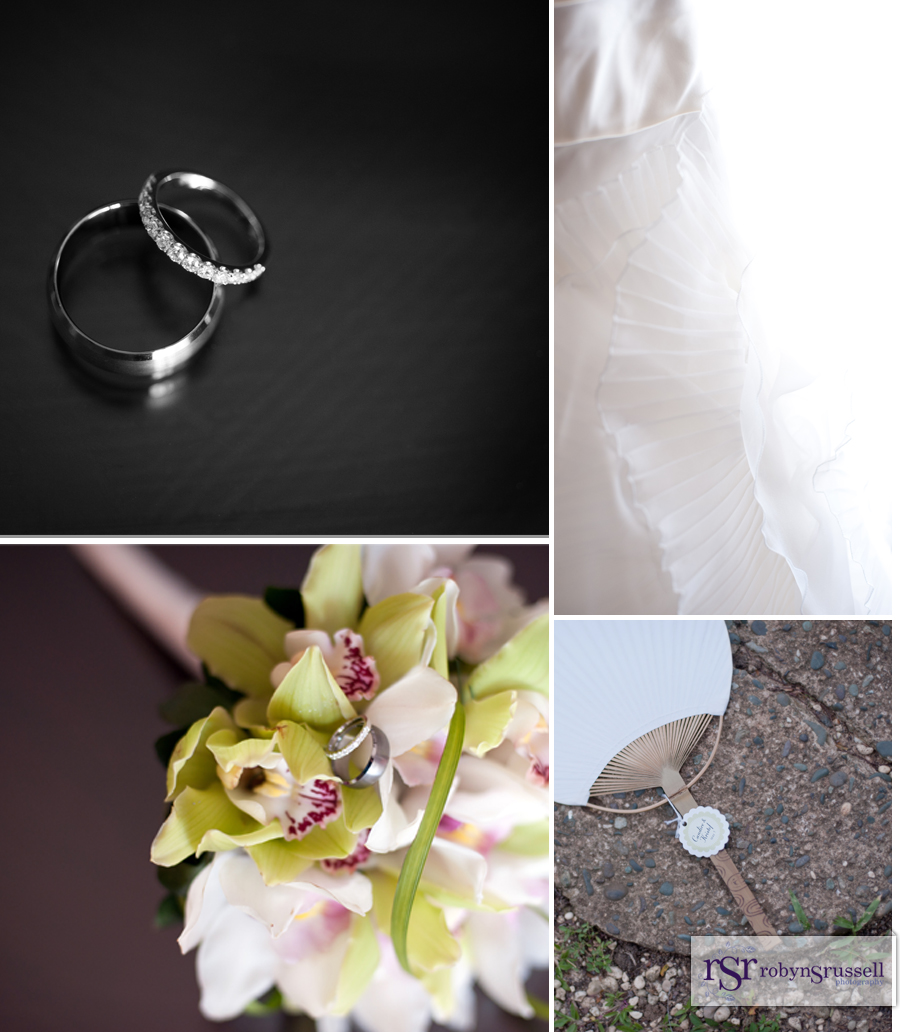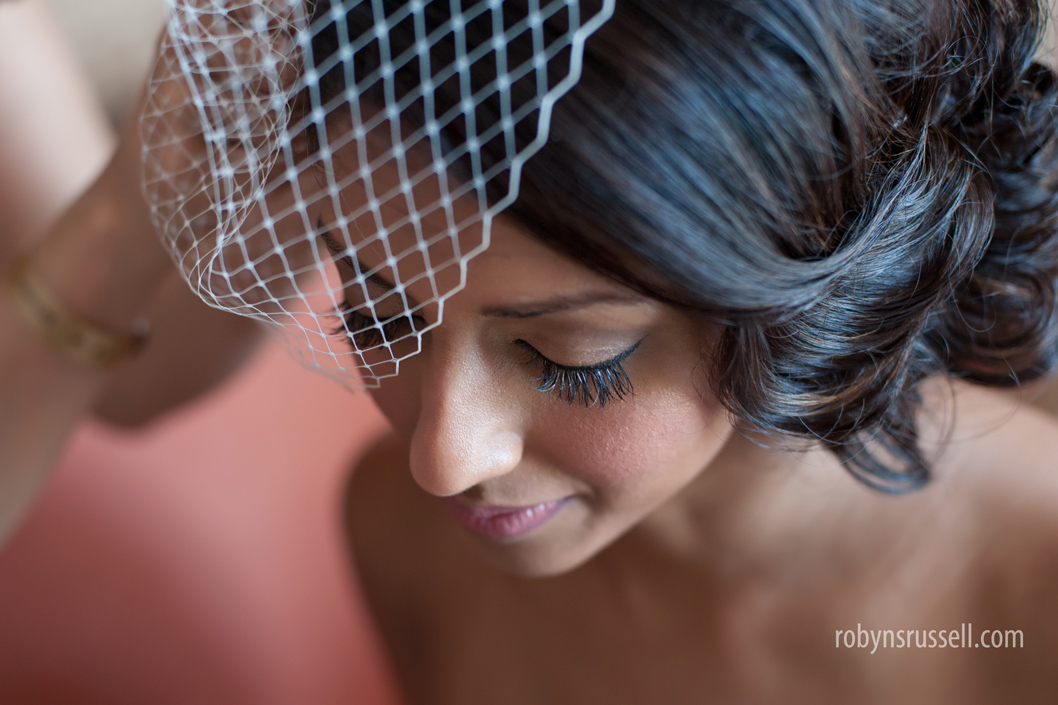 How stunning are you my dear.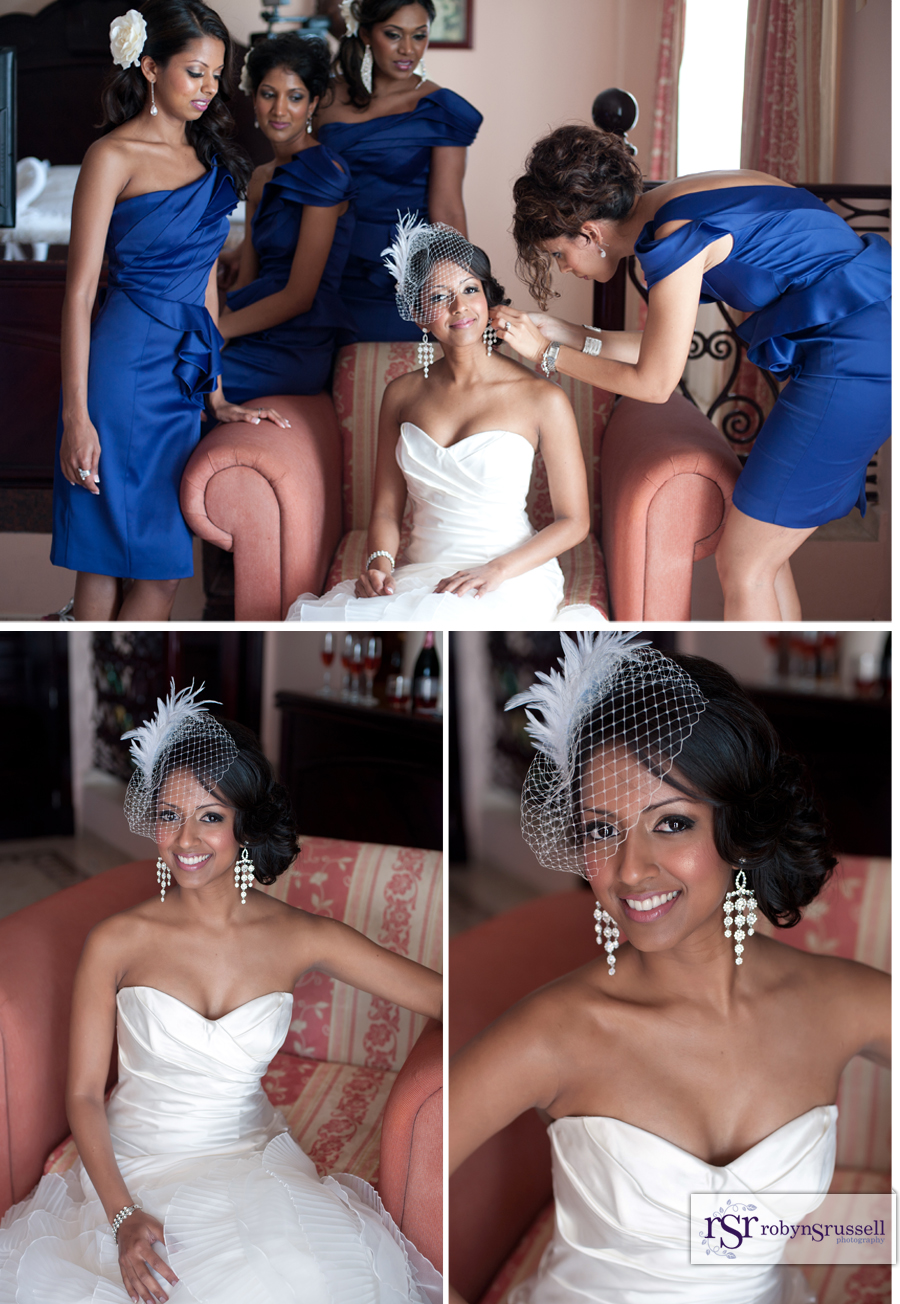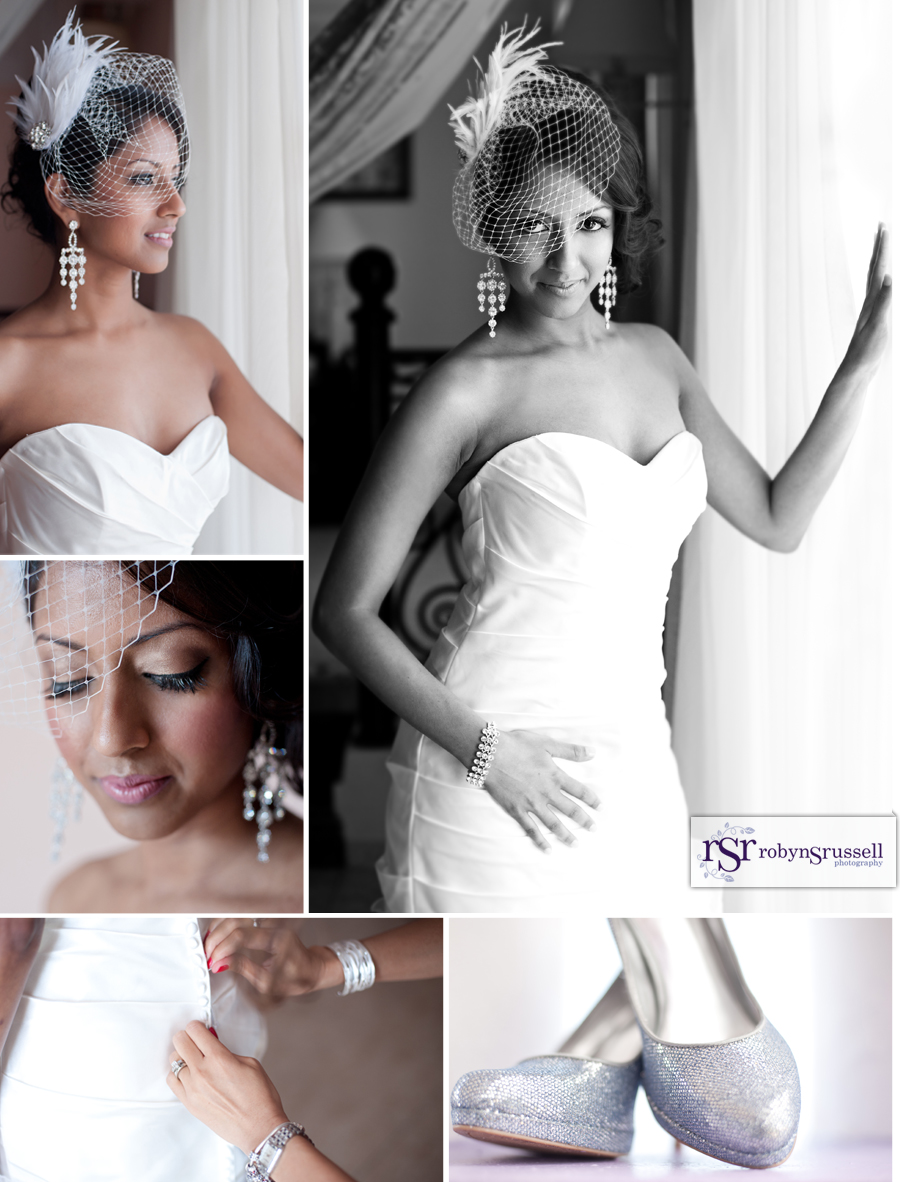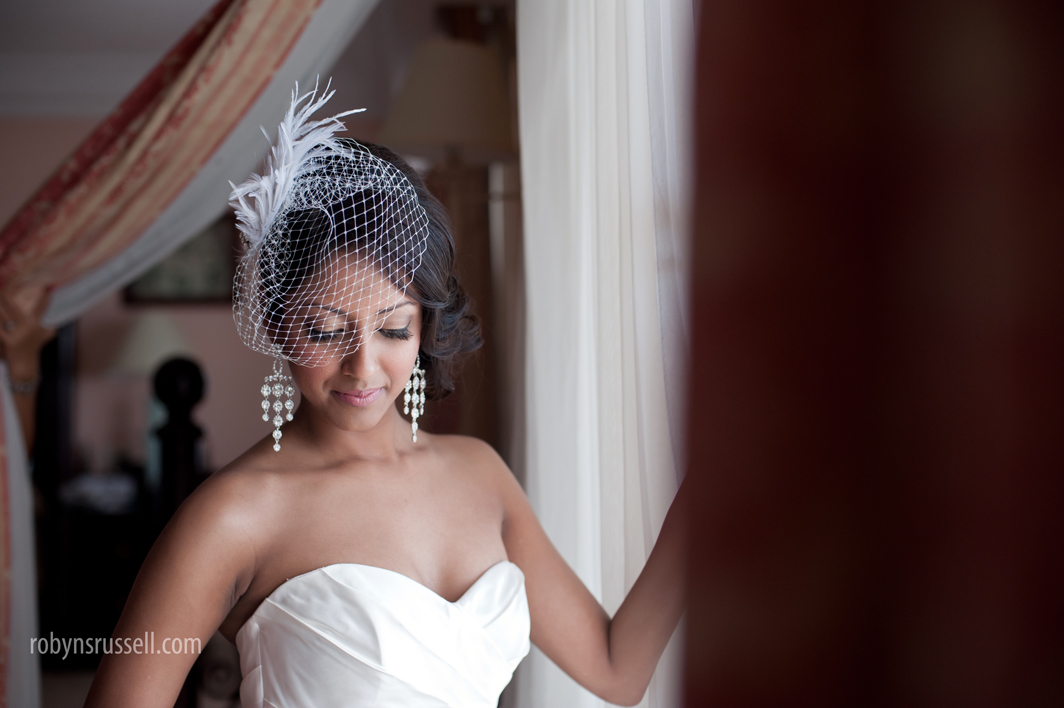 Candice, you honestly cannot take a bad photo. You were such a beautiful bride on your wedding day. Proud to say we share the same genes ;)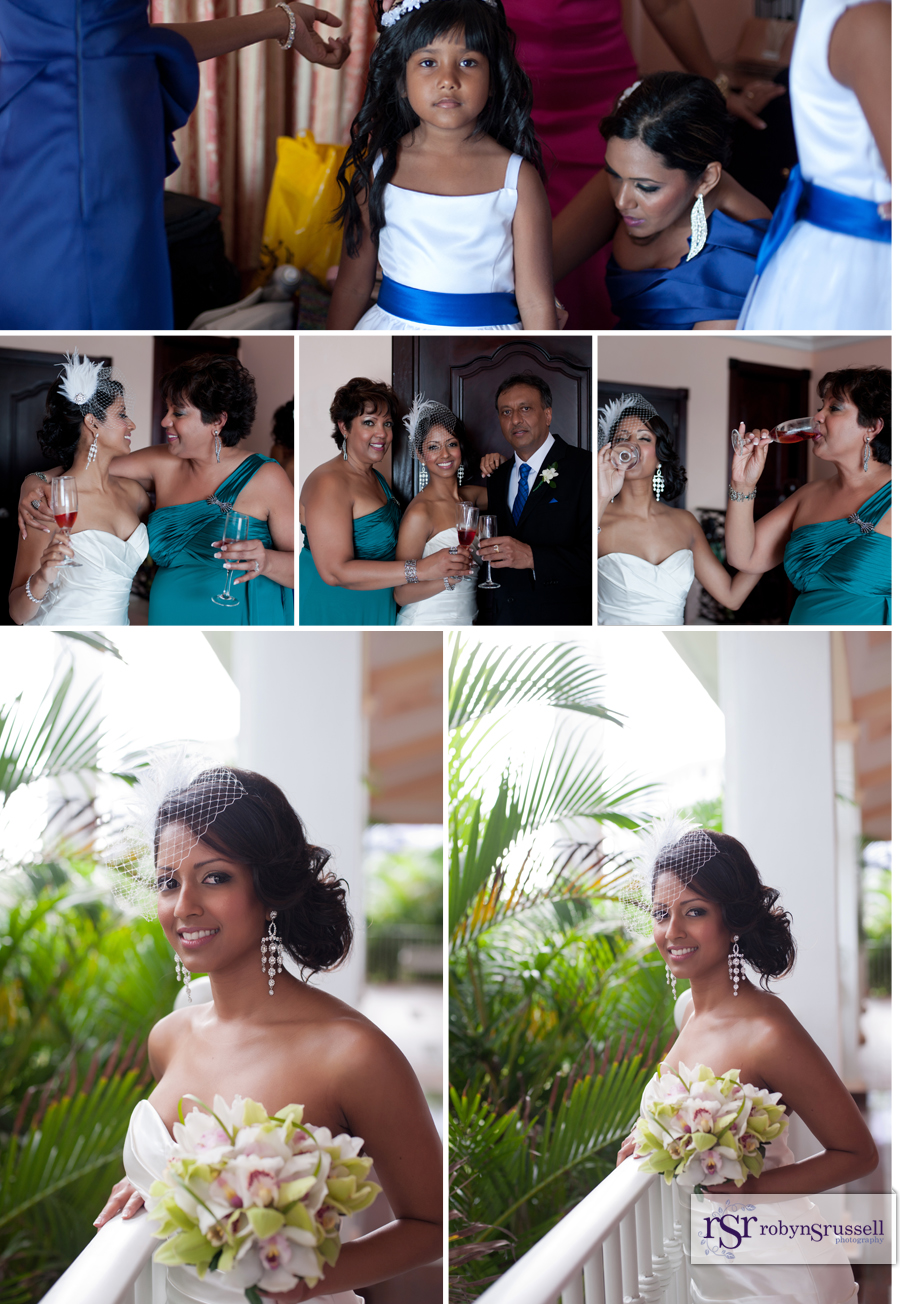 Most of the photos of Candice & Kris getting ready with their stunning bridal party and family members were taken at the Riu Ocho Rios, which was an absolutely amazing spot to get married. There was at least 2 weddings happening every day — definitely the place to go if you want to get married! We had 96 family and friends join in on the fun. 96!! Pretty amazing for a destination wedding right? Now, onto their beautiful ceremony, which was held at Shaw Park Beach. It was absolutely perfect in every way.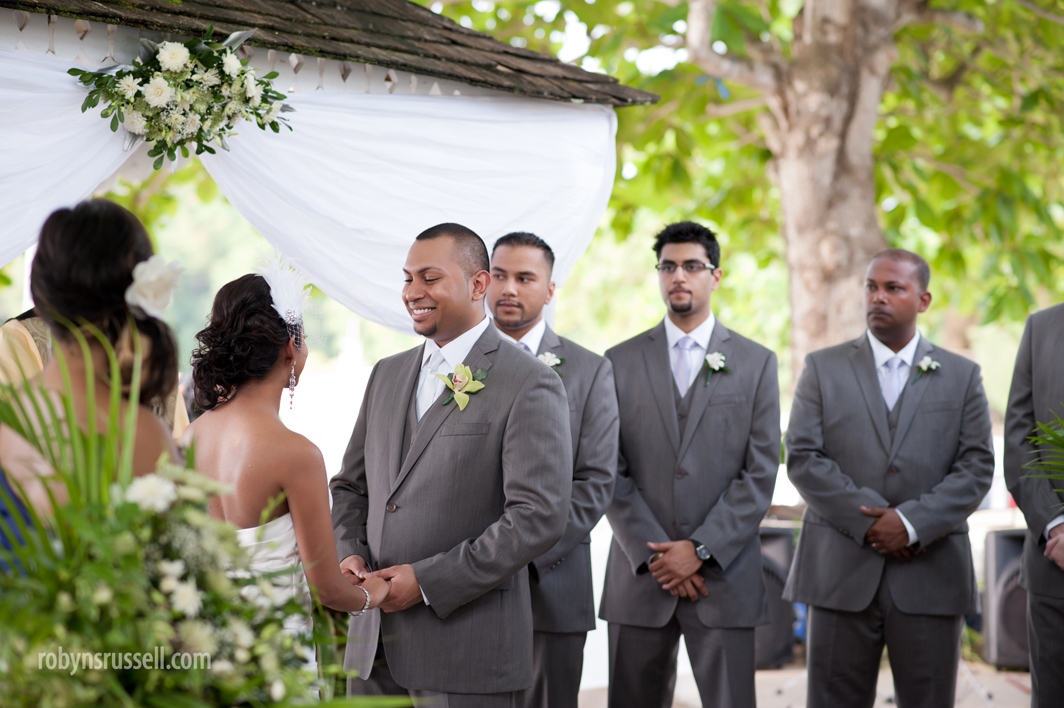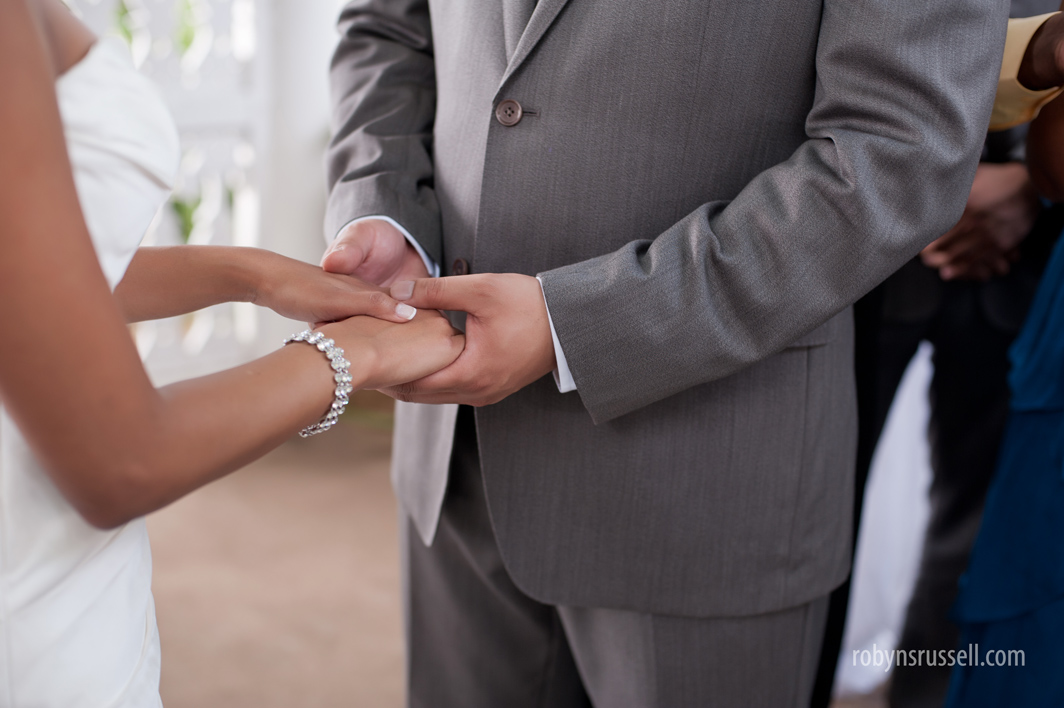 One of my favourite parts of their ceremony happened during their vows when Candice was asked to repeat "for richer or poorer". Candice, well played … can you guess what her answer was! ;)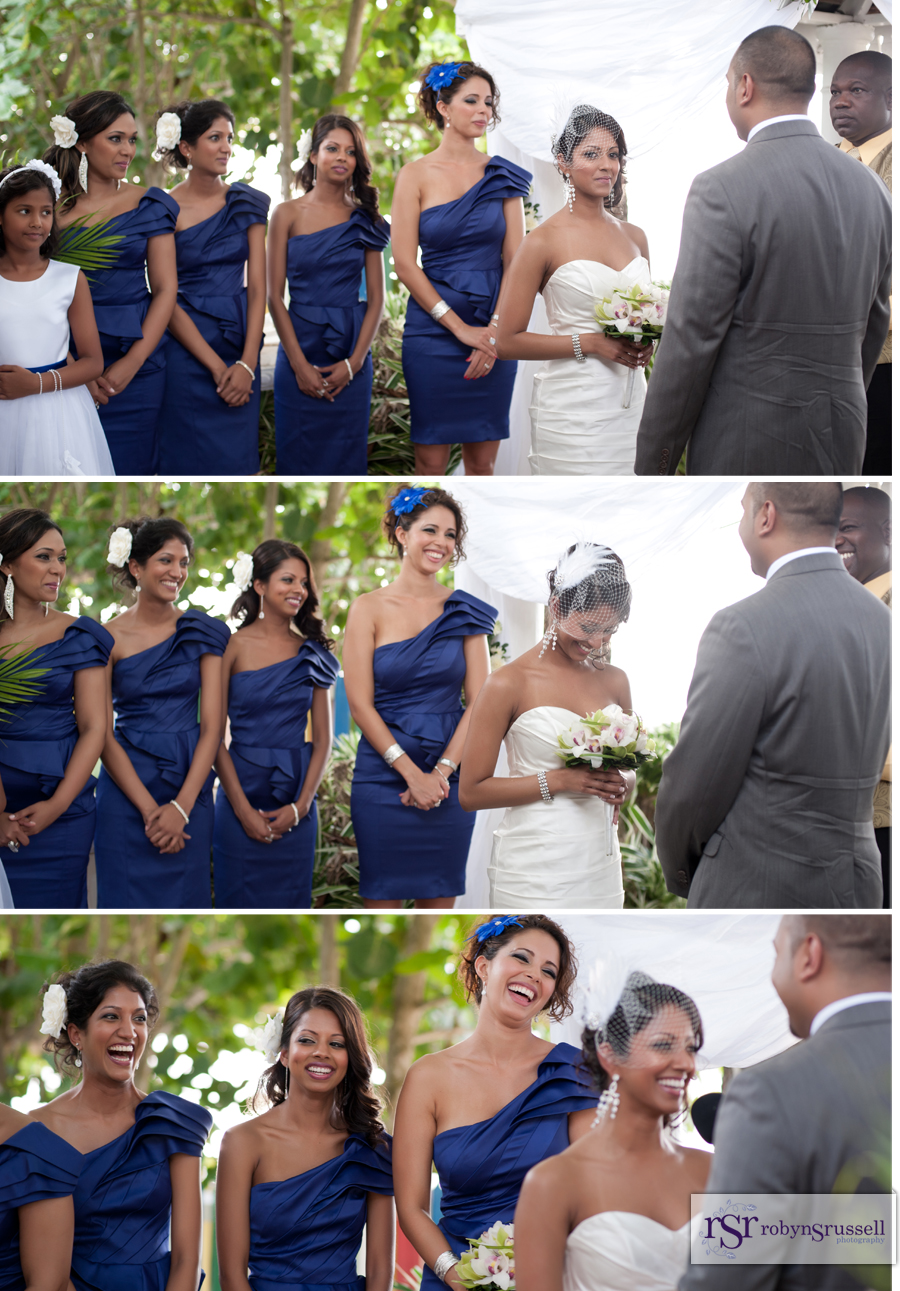 Their ceremony ended with a beautiful sand ceremony before they walked down the aisle as husband and wife.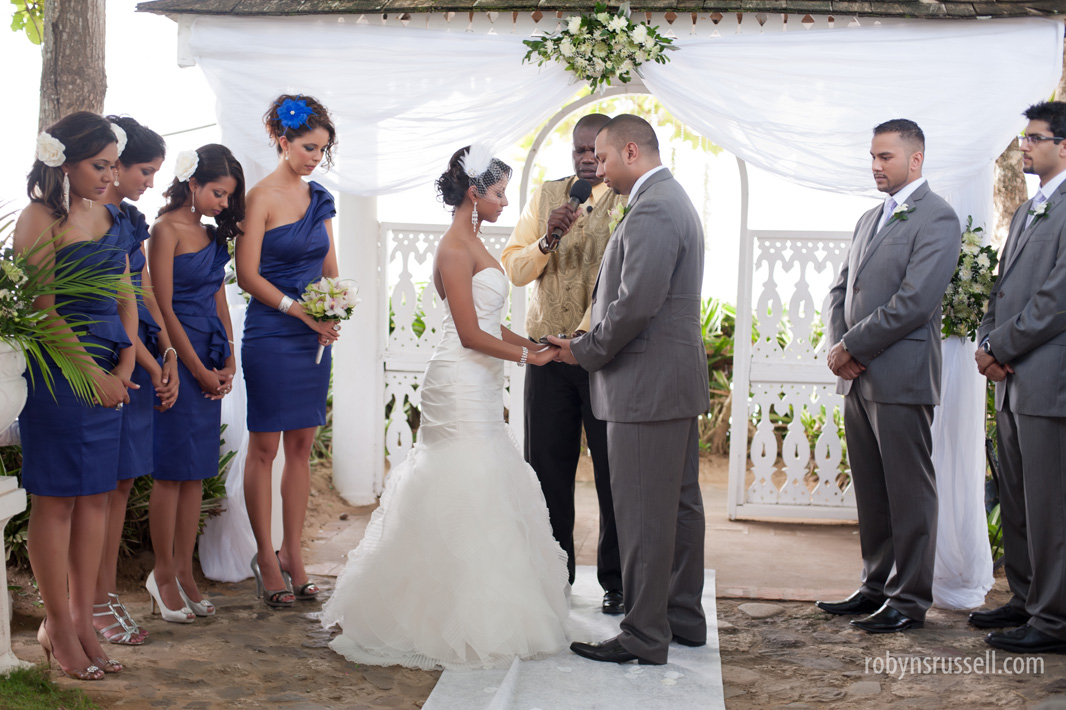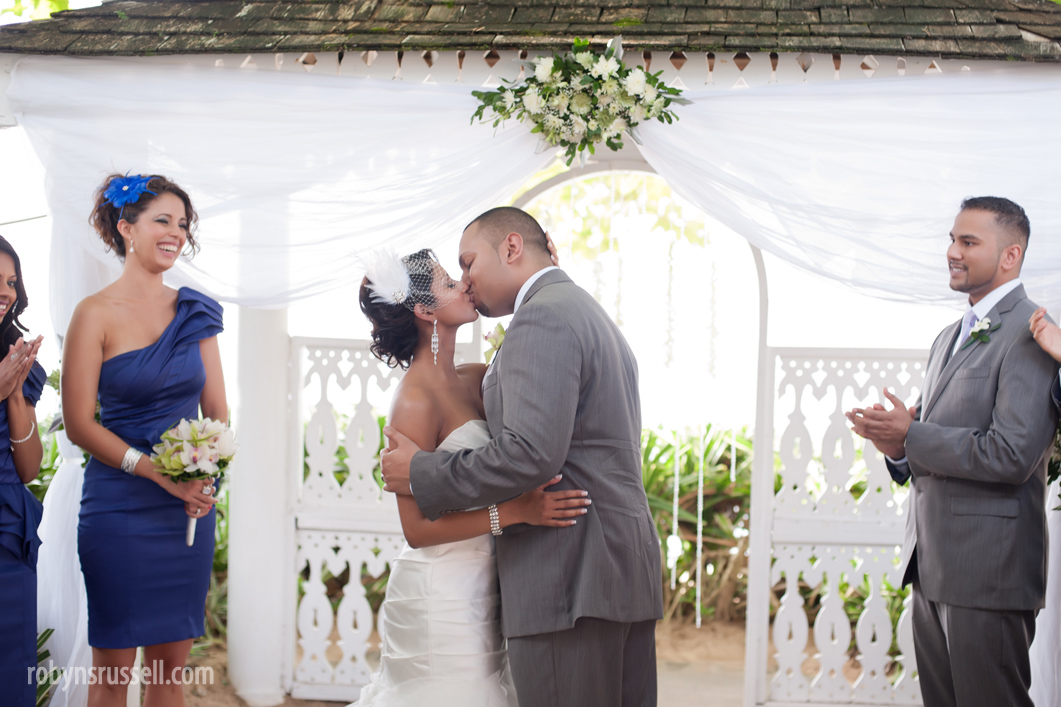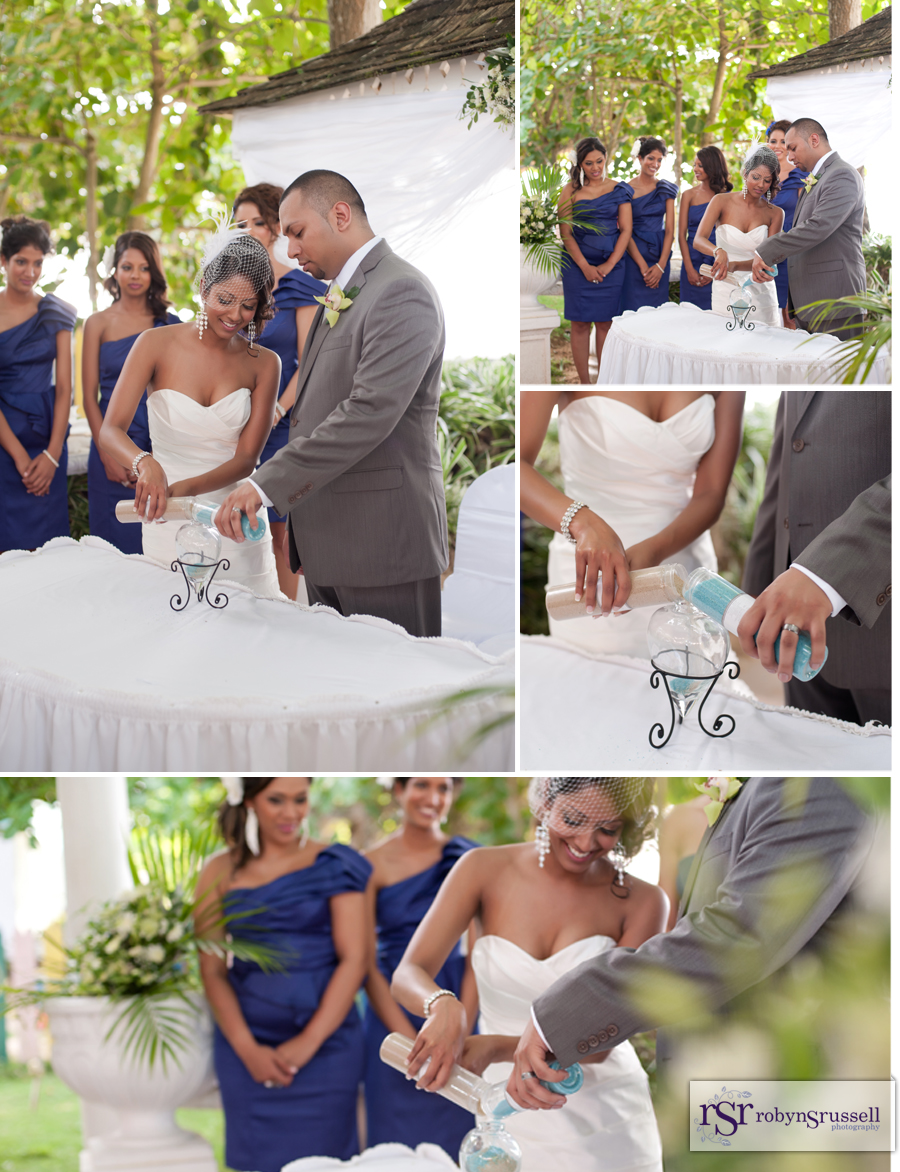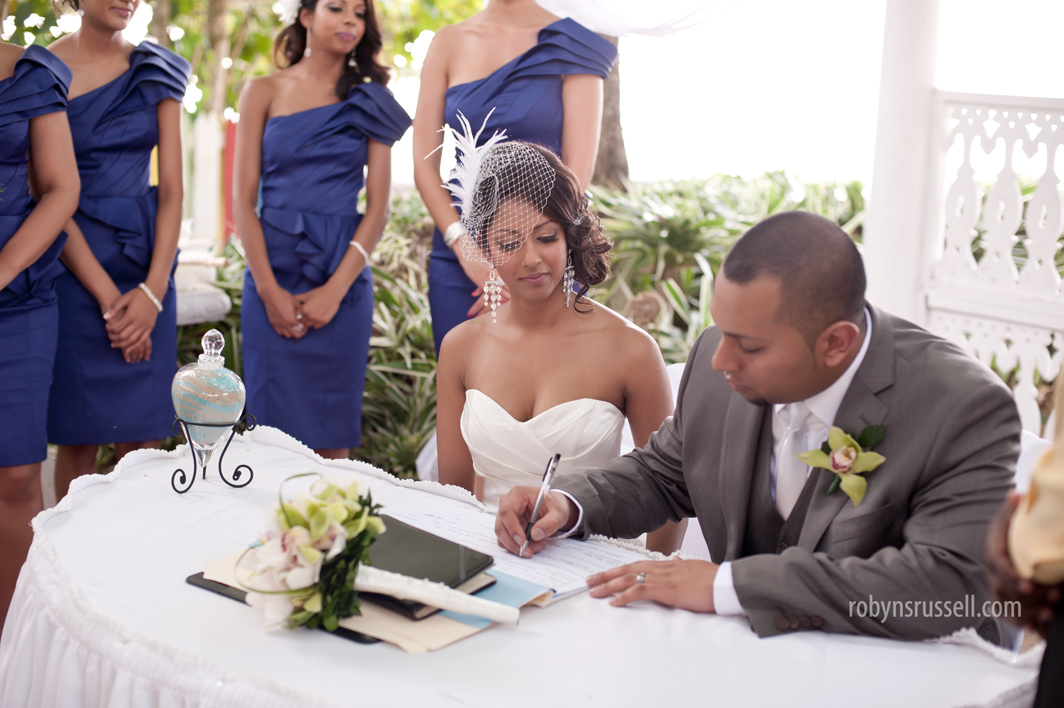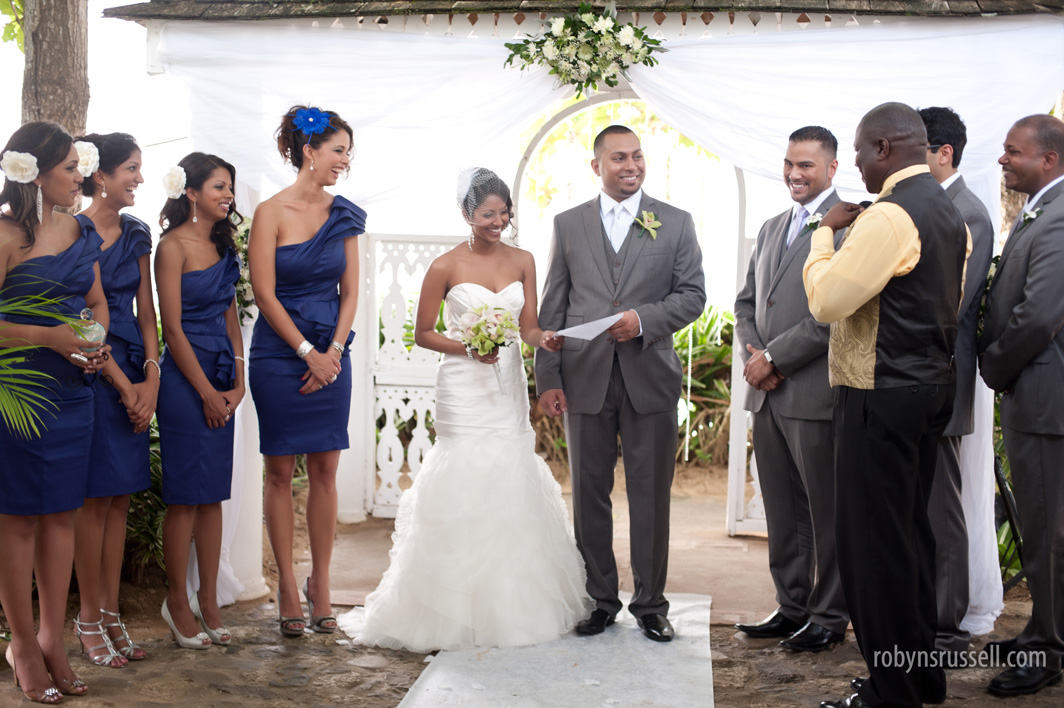 And of course, the big moment …. walking hand in hand … bubbles in the air. Pure magic. Pure love.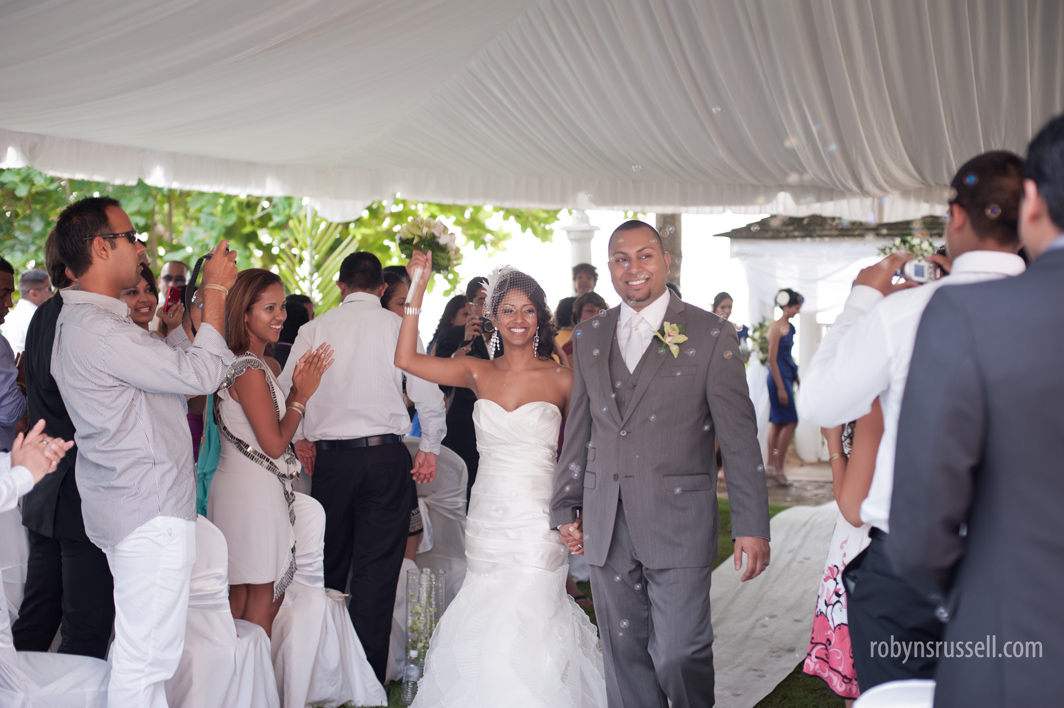 After the ceremony, a champagne toast was given by our Uncle, George Sinanan. It was sweet and touching, just like the champagne we drank and the couple we were toasting. Sweet perfection.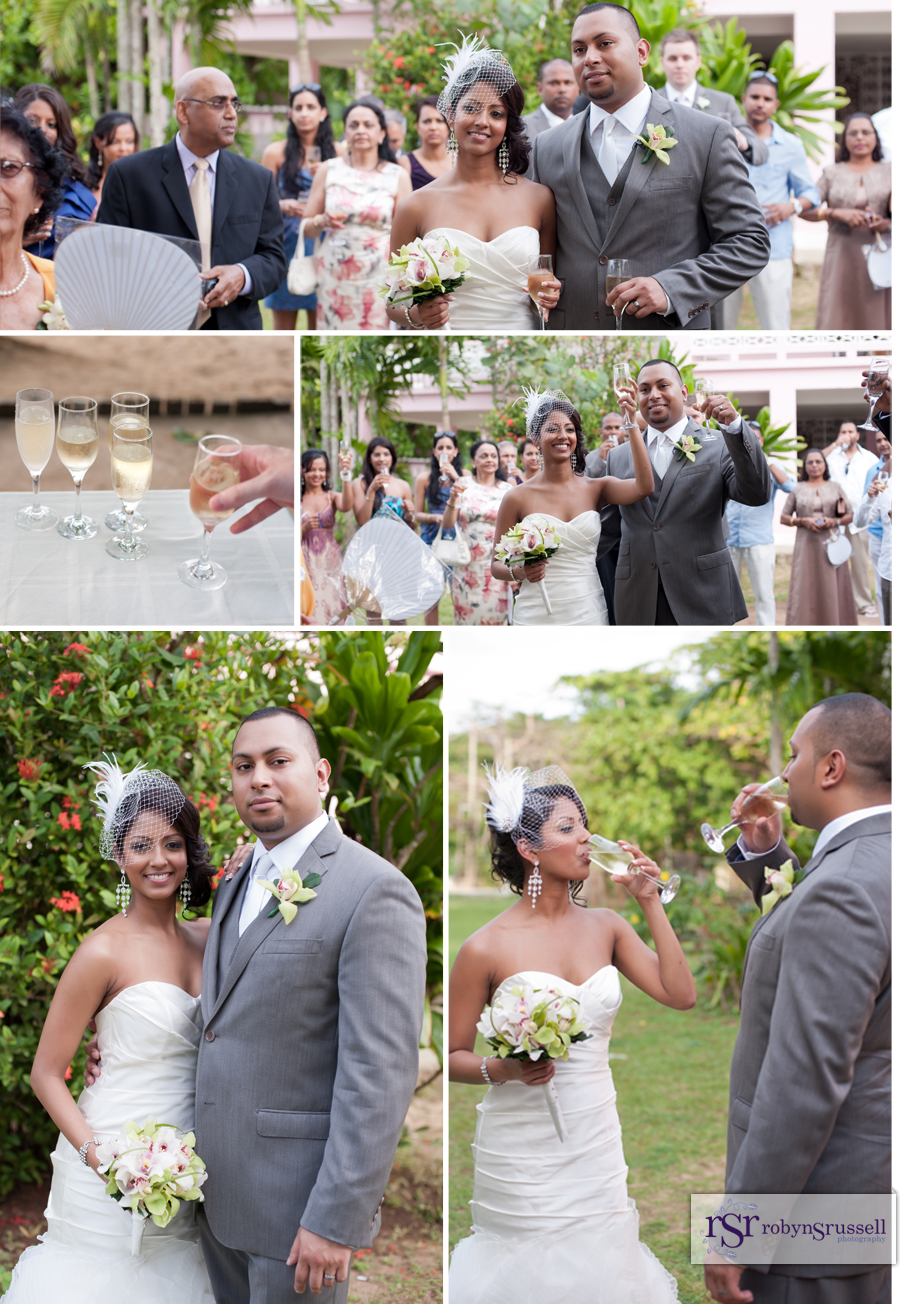 After the toast, the guests departed back to the Riu Ocho Rios for the reception — Sea Grapes on the Beach — while me and my trusty assistant/second shooter (who also happens to be my talented husband) took photos of the bridal party, family and happy couple! Wesley, I cannot begin to thank you for all of your help! It was so awesome working with you! :) Here's a highlight of our evening.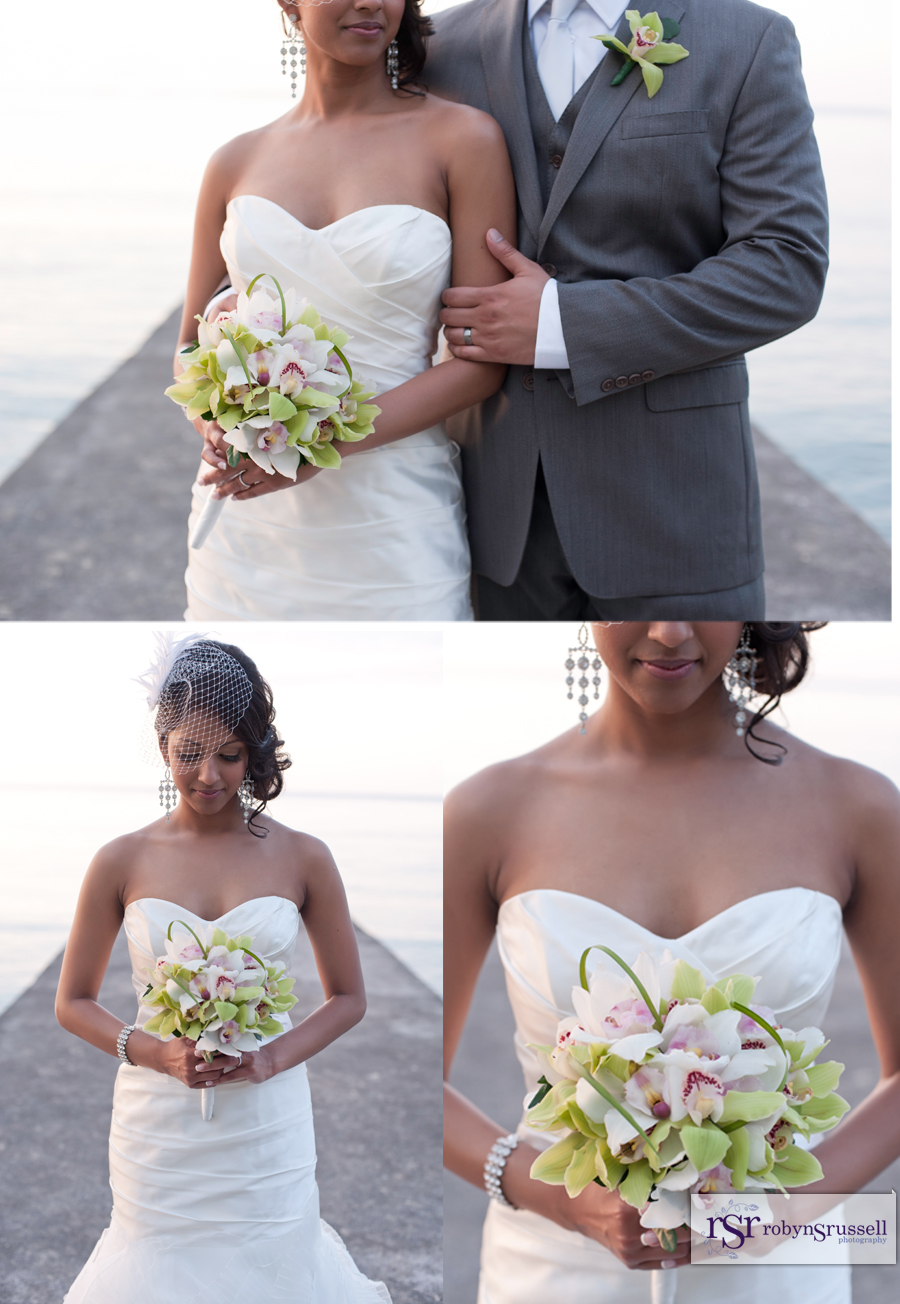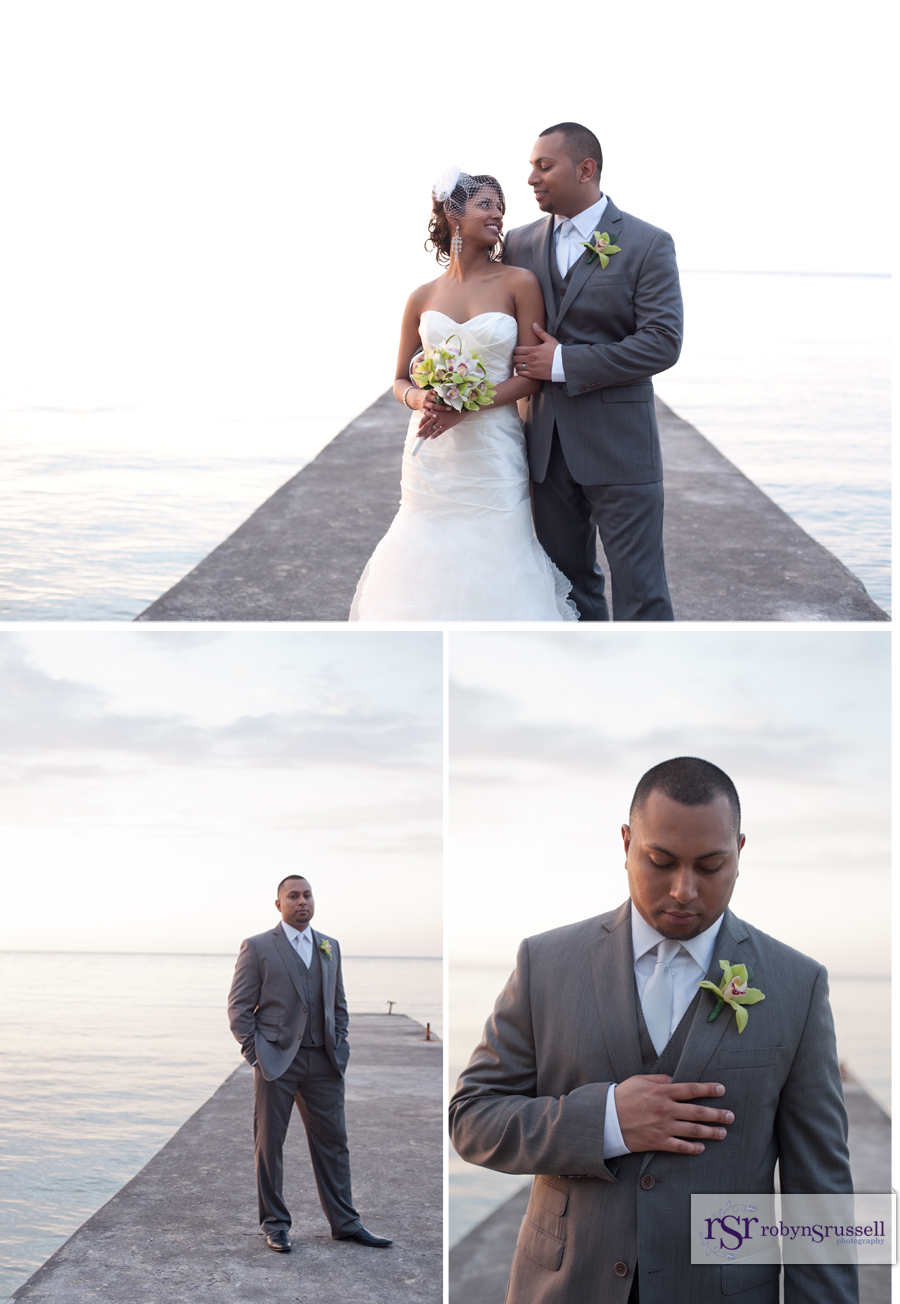 Um yeah. Fierce. That's about all I can say. Amazing. Simply amazing!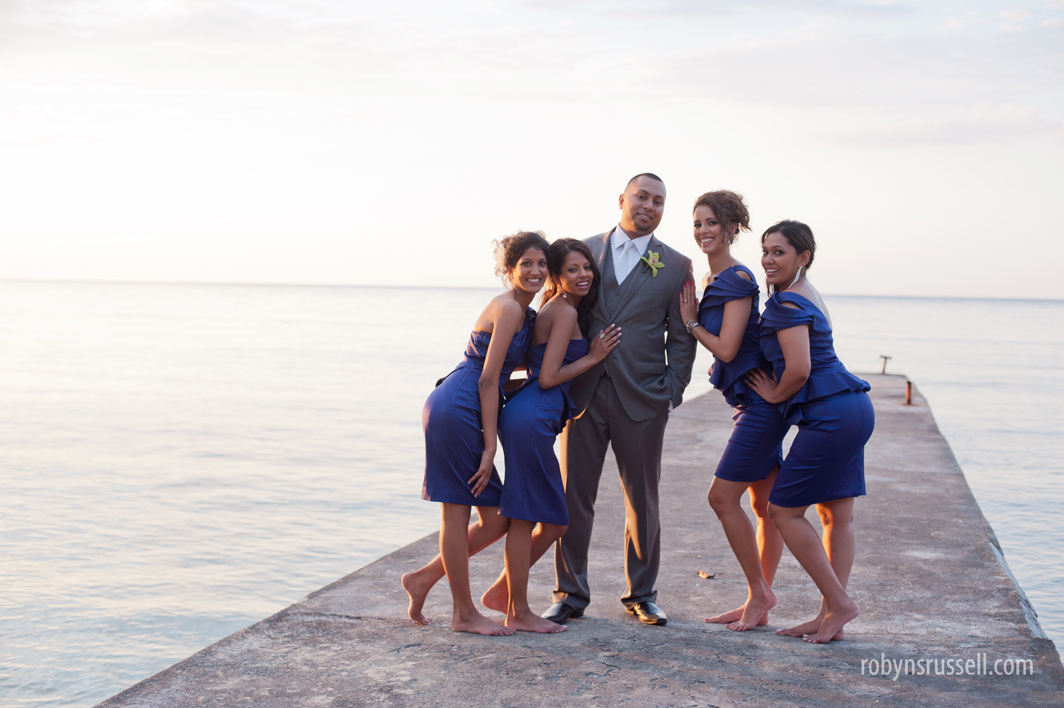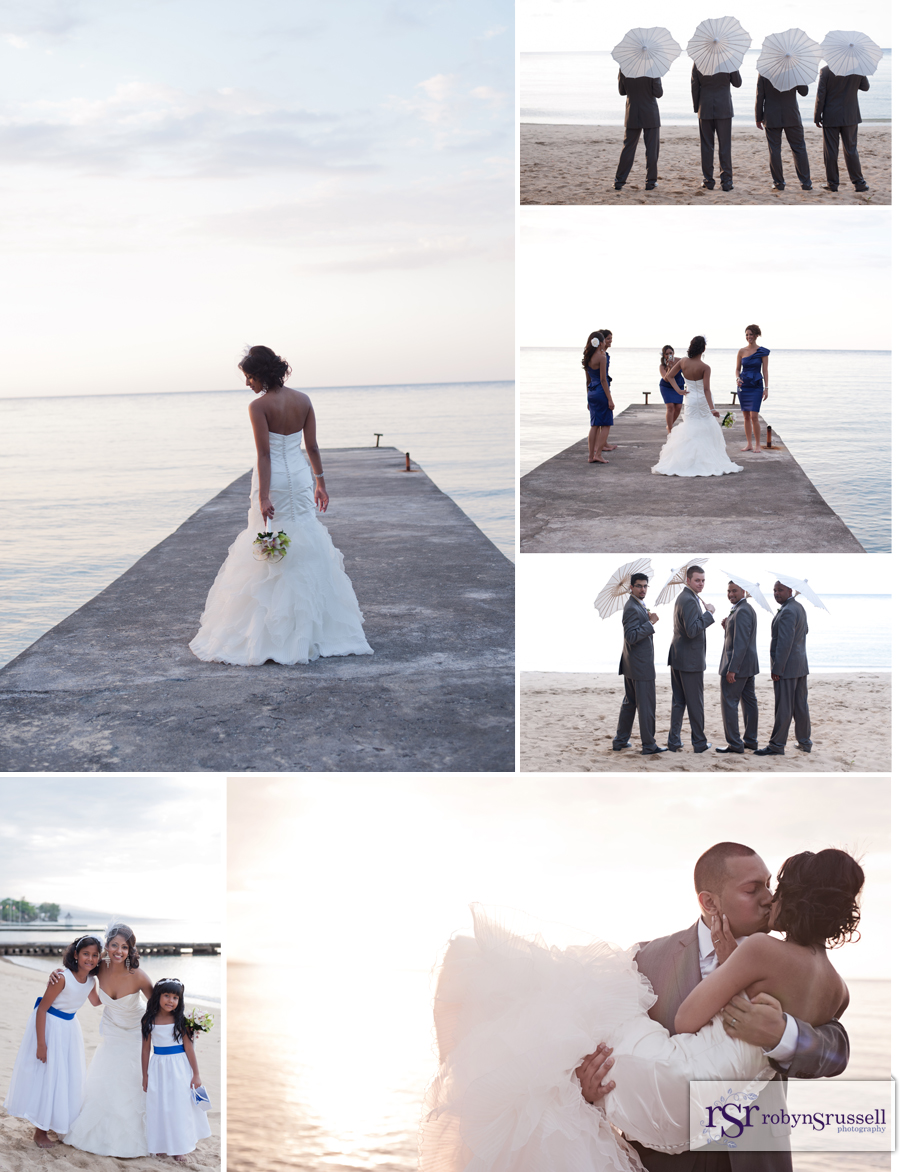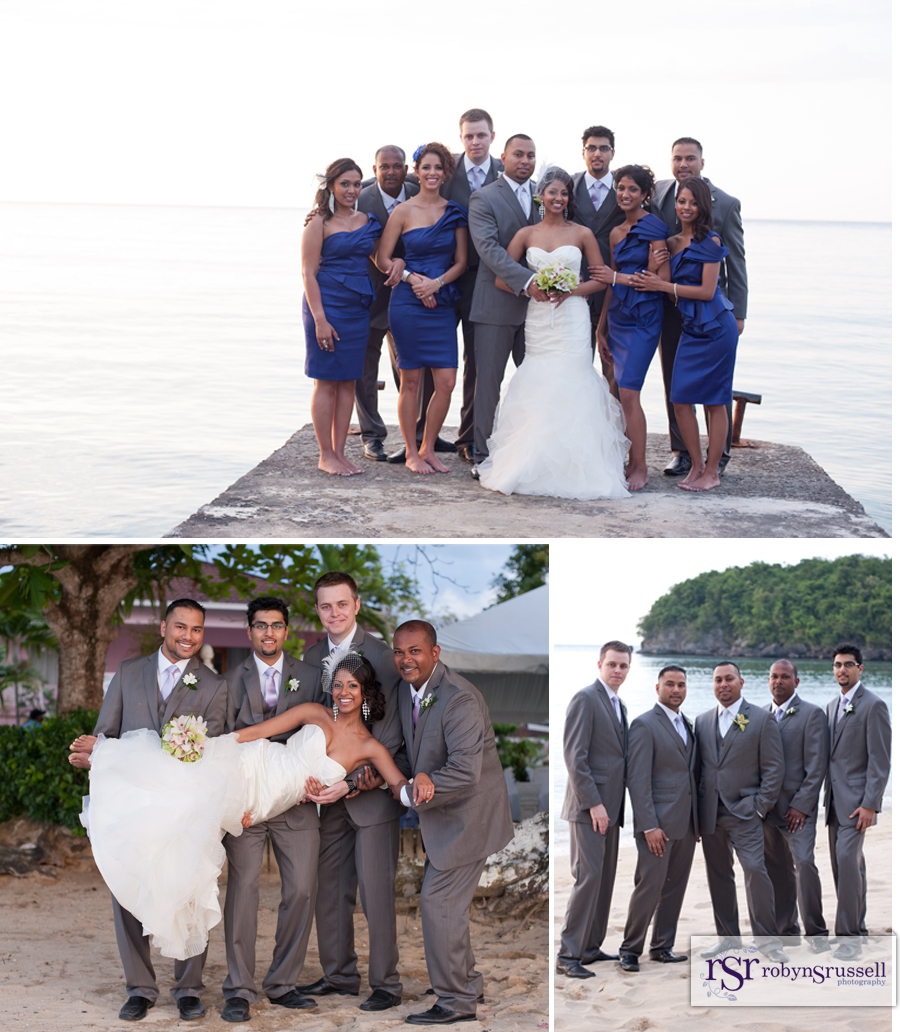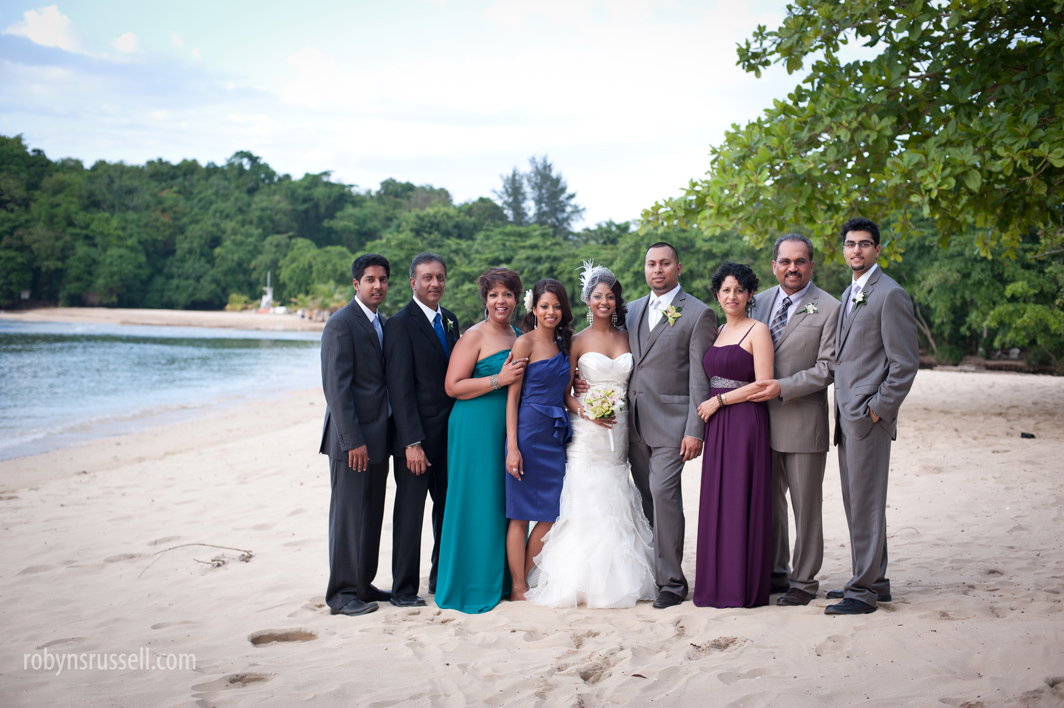 Pretty amazing right? And all shot in 30 minutes haha! We had such a great time hanging out, laughing and taking photos but the night was still young. Once we got back to the Riu, we got the party started!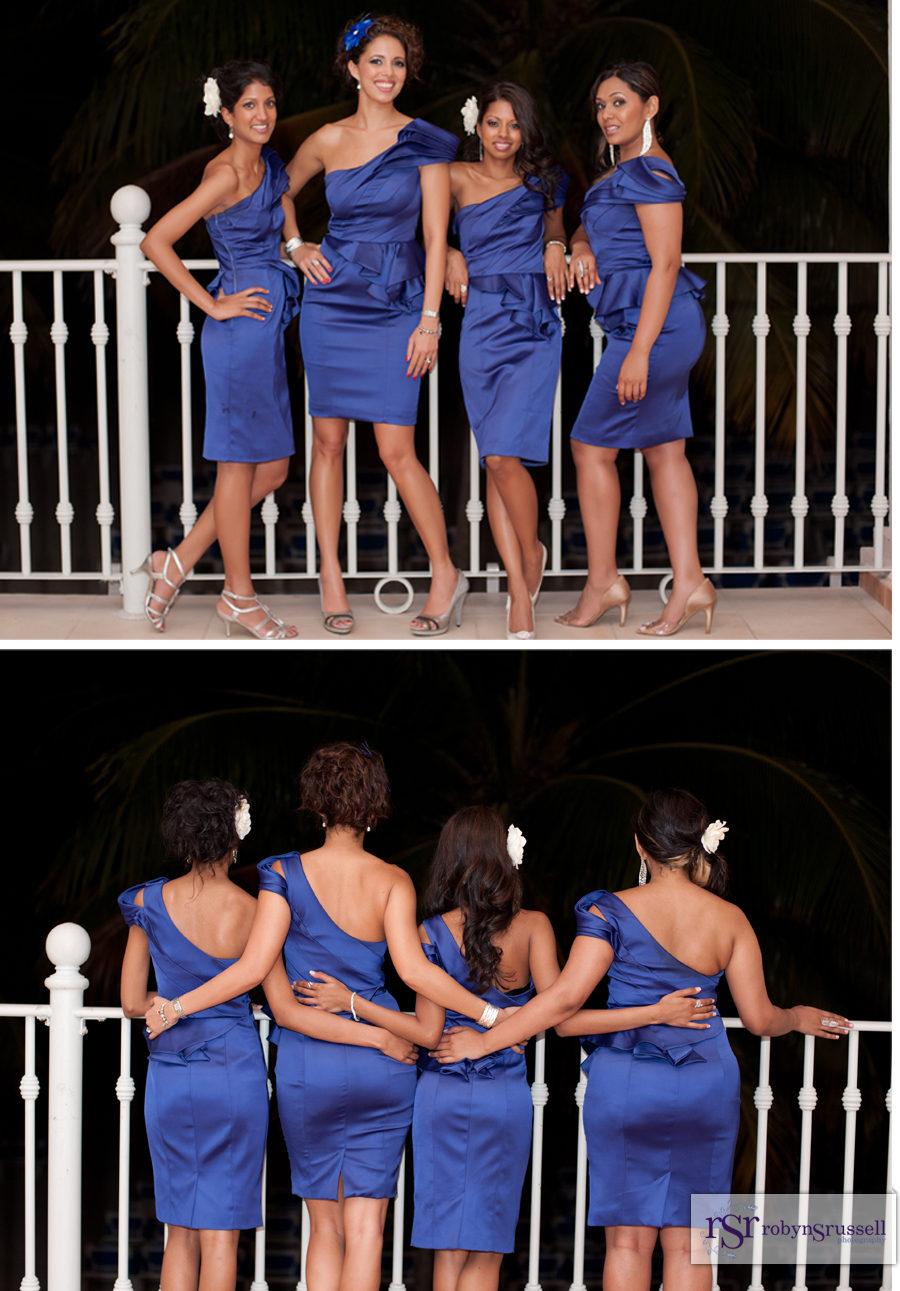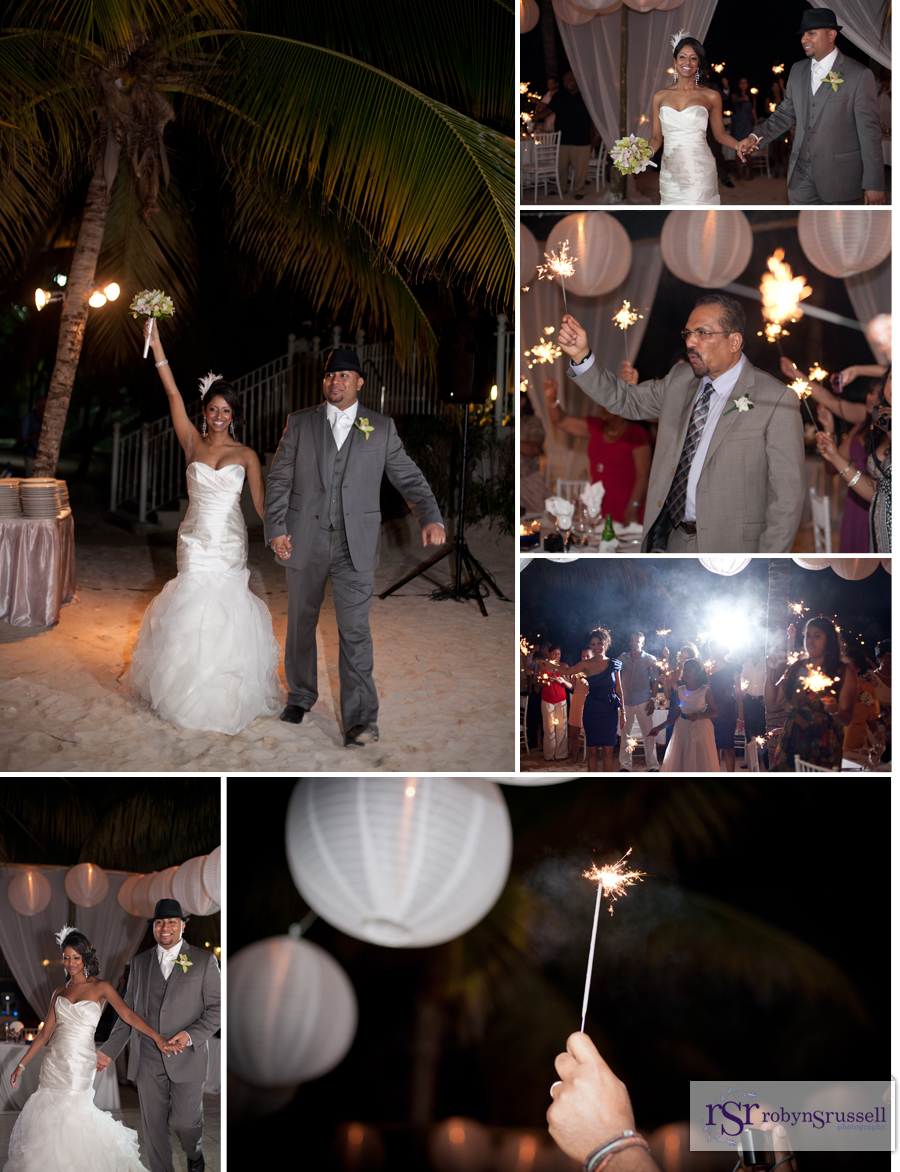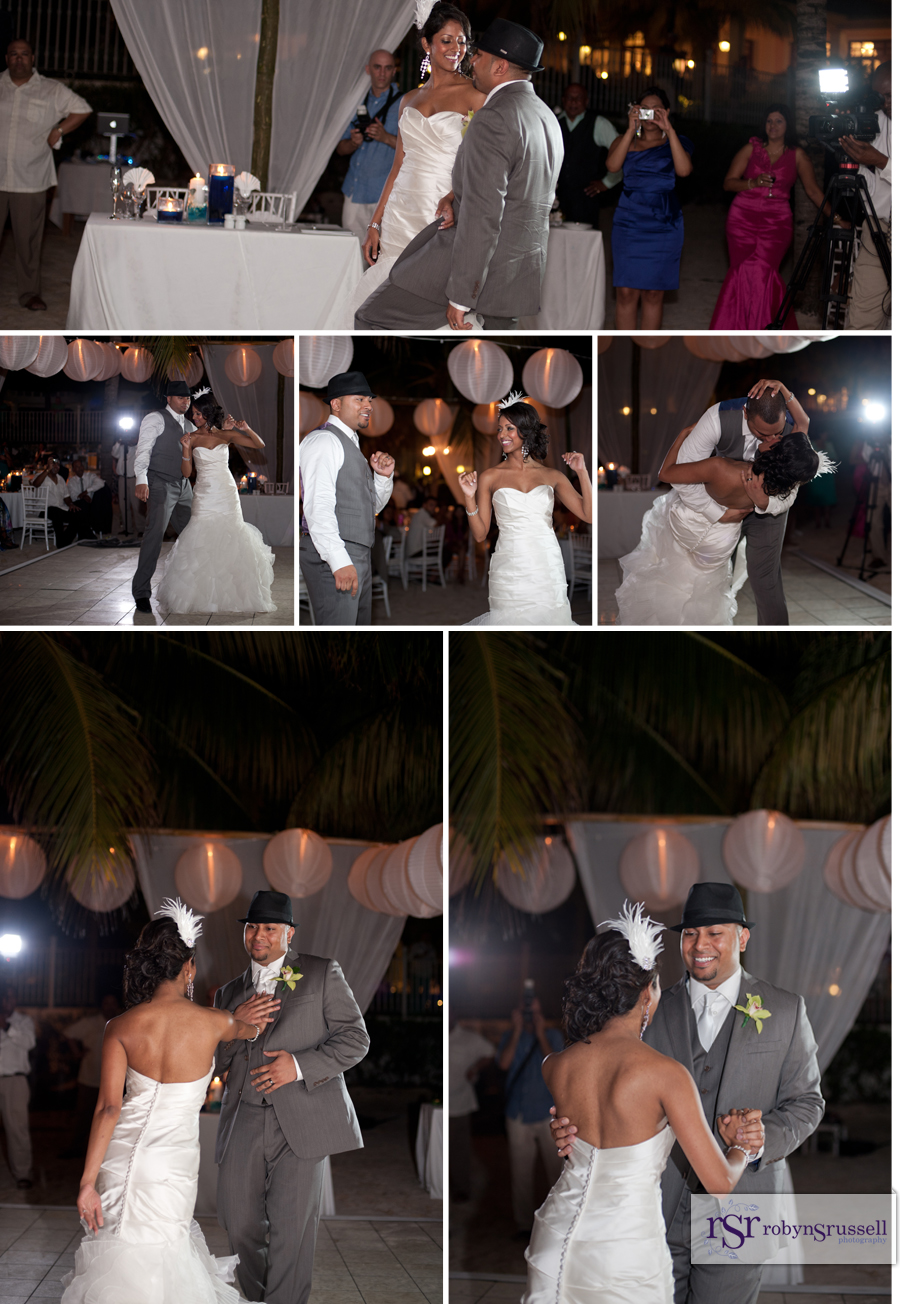 Instead of a traditional slow dance, Candice and Kris blew the crowd away with an amazing and playful dance to Michael Jackson's "You Rock My World". Yep, world rocked. Check! After dinner and speeches, the party started, which is when I decided to become a guest for the night. As hard as it was to put my camera down, I wanted to enjoy my time with my family. Yes, there is evidence of me kicking off my shoes, dancing with my husband. Yes, there are photos of me and Candice jumping up and down and dancing the night away. As it should be. This was a wedding that I'll never forget and I wanted to be a part of it. I am so grateful that I captured it and all the memories that will last us a lifetime. The week we spent together was pure joy (and not just because we left our kids at home haha). It was a beautiful week in paradise and an affair that left us all wanting more. Until next time?! ;)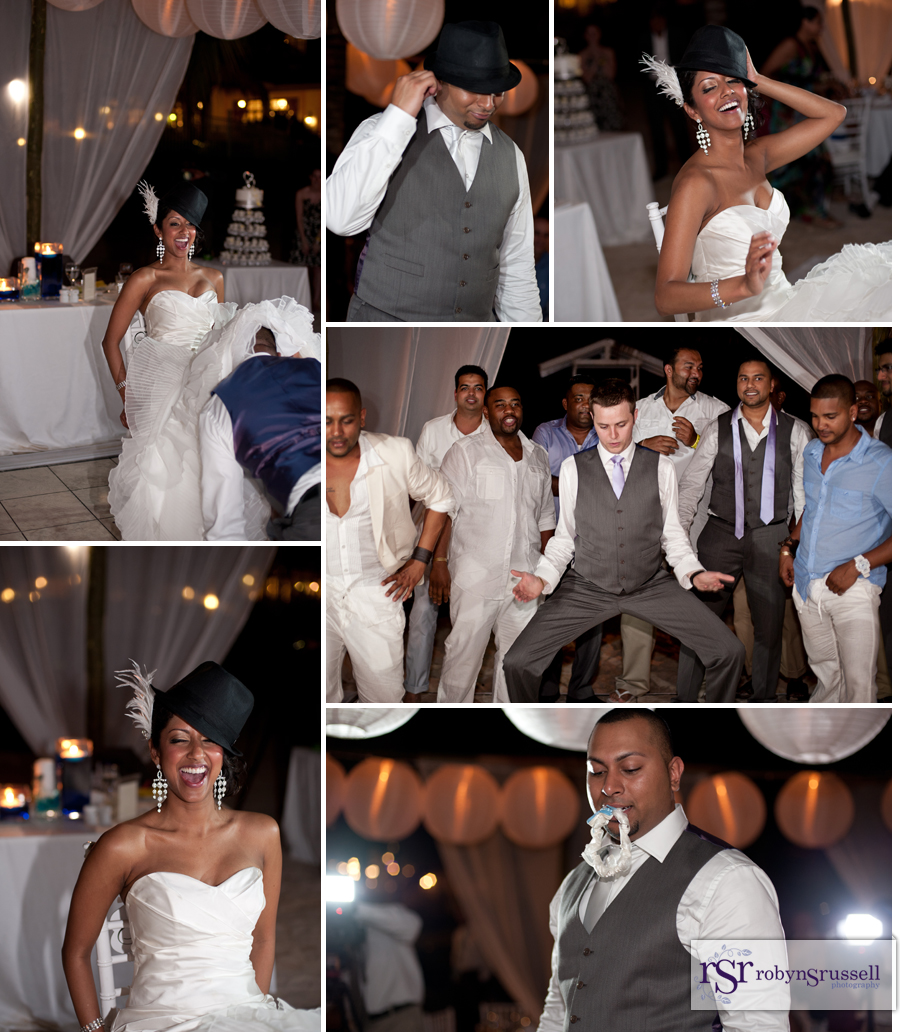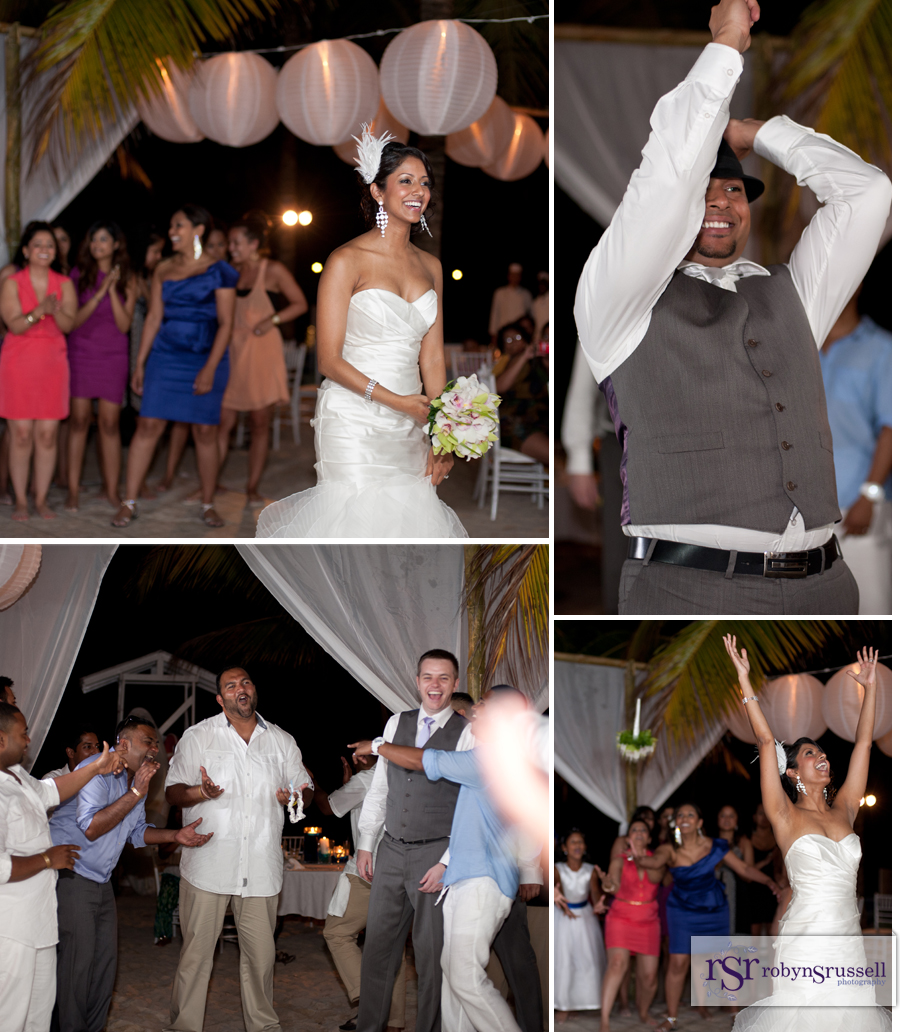 And of course, I'll leave you with a couple of my favourite shots from the day. Thank you to everyone who made this amazing day and week possible. It has been an absolute pleasure. Until next time … Love, Robyn xo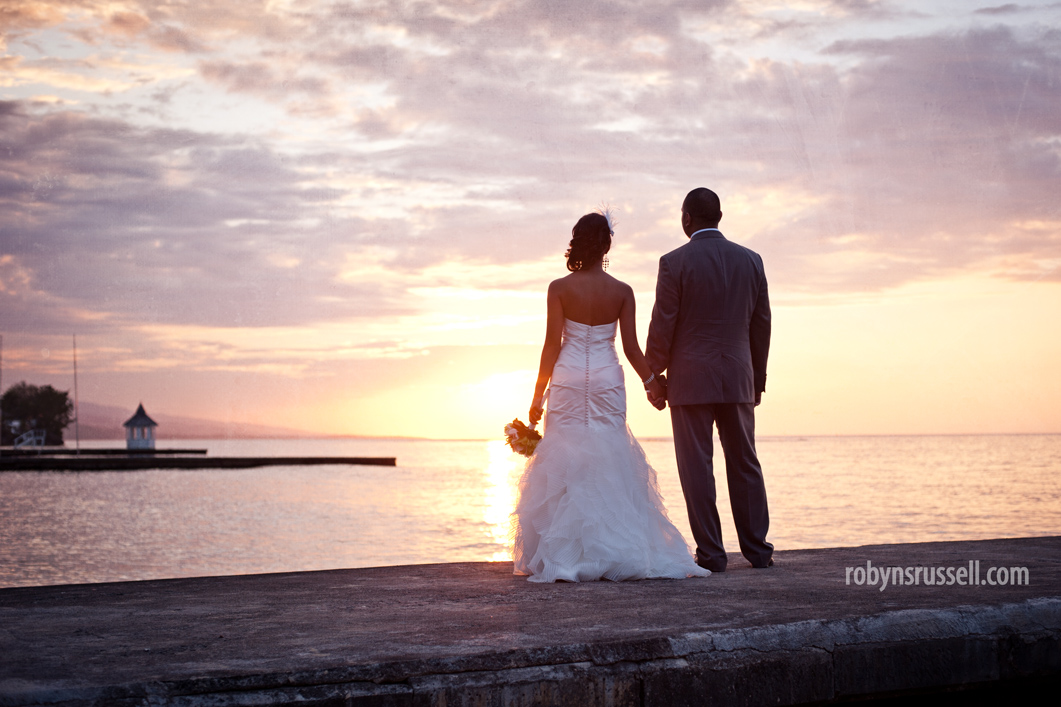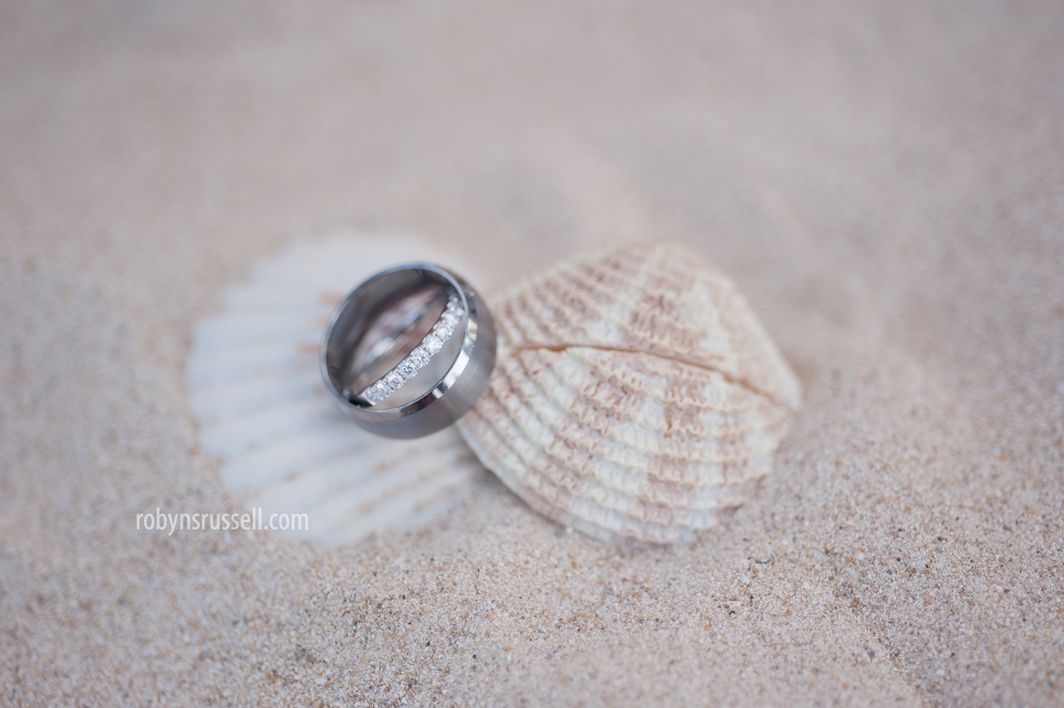 Venues: Riu Ocho Rios and Shaw Park Beach, Jamaica
Event Planners: Emma Egan & Rebecca Wise; Luxe Destination Weddings
Florist: Tai Flora
DJ: DJ Riyad
Videography: Roxroy
Hair & MUA: Nirisha Ravaliya; Amplified Soul Makeup & Hair
Jewellery: Nicole Ramjeawan; Jewelize U
Dress: Paloma Blanca